Beef stir-fries are awesome with rice, pasta, or in between two slices of bread. They're the quickest, most nutritious thing to make—you can virtually pair it with any vegetables and seasonings you want, and the dish is likely to taste well. My go-to is beef, bok choy, chopped garlic, and soy sauce, which literally takes 5 minutes.
There's more. This collection of beef stir-fry recipes have delicious, easy dinner ideas. They come from all over the globe, and not a single one less flavorful than the other.
Beef Stir-Fry Recipes
These beef stir-fries are both delicious and easy. Save some of them in case you want a quick, easy dinner.
Beef Cuts to Consider
Many of us will go straight for pre-sliced beef, which is perfectly delicious for stir-fries. It, however, may not be suitable for our budget at times, so we look for whole cuts and slice it ourselves.
For soft cuts (Prime or Choice) such as the tenderloin, you needn't do much. Slice it against its grain and they are ready to cook.
For the tough cuts that are usually graded 'Select', 'Standard' or 'Commercial', you want to slice them properly and marinate them beforehand. Cuts with tendons are no good, since tendons don't soften in a stir-fry (they do only in a pressure cooker or when simmered for hours on end.) Those are alarmingly tough eats.
Some of us prefer ground beef for stir-fries, which is fine. It's quite easy to choose, in fact—the fat percentage is all there is to care about. We often settle for the 15% fat, 85% lean option—it's highly available and doesn't taste too fatty.
How to Slice Beef
Upon close inspection, you'll see that the cut has strands of muscles, usually running along its length. Don't cut along these strands—cut across them. The tough slices will tear apart easily once cooked.
In rare cases, the strands may not run in one direction, or the cut is so oddly shaped it's impossible to make even slices. You can either not pick these cuts, or, if you have purchased it already and don't fancy stews, give it a marinade.
Beef Softening Marinades
Marinades that contain pineapple juice (such as BBQ sauces) can tenderize meat, thanks to the fruit's special enzyme. It's called bromelain, and since it literally breaks down protein, the meat should sit in it for just about 15 minutes. Acids from lemons, wine, or vinegar also behave similarly.
Another way to soften meat is to preserve its moisture content, and coating the beef slices in cornstarch, oil, and whatever else, does just that. Cook the beef separately over high heat until charred marks appear, put it aside, then add it into your stir-fried veggies. This method is our favorite because the slices also appear to be larger, thanks to the cornstarch.
A Tip to Stir Fry Beef
Cooking in a cold pan will cause lots of moisture to come out before the charred spots have the chance to develop. You want to start with a hot pan, so the charred spots can appear and the meat can cook quickly. Sliced beef that's cooked quickly always turns out moist and tender.
The aromatics and veggies, you ask? Once the beef is cooked, transfer it to a bowl and put it aside. Add some oil, sauté your aromatics and veg, then turn off the heat and add the beef back.
This method costs you a bowl to clean afterwards, but it cooks all elements of the stir-fry properly. The same applies to all types of meat that dry out easily, such as pork or chicken breast.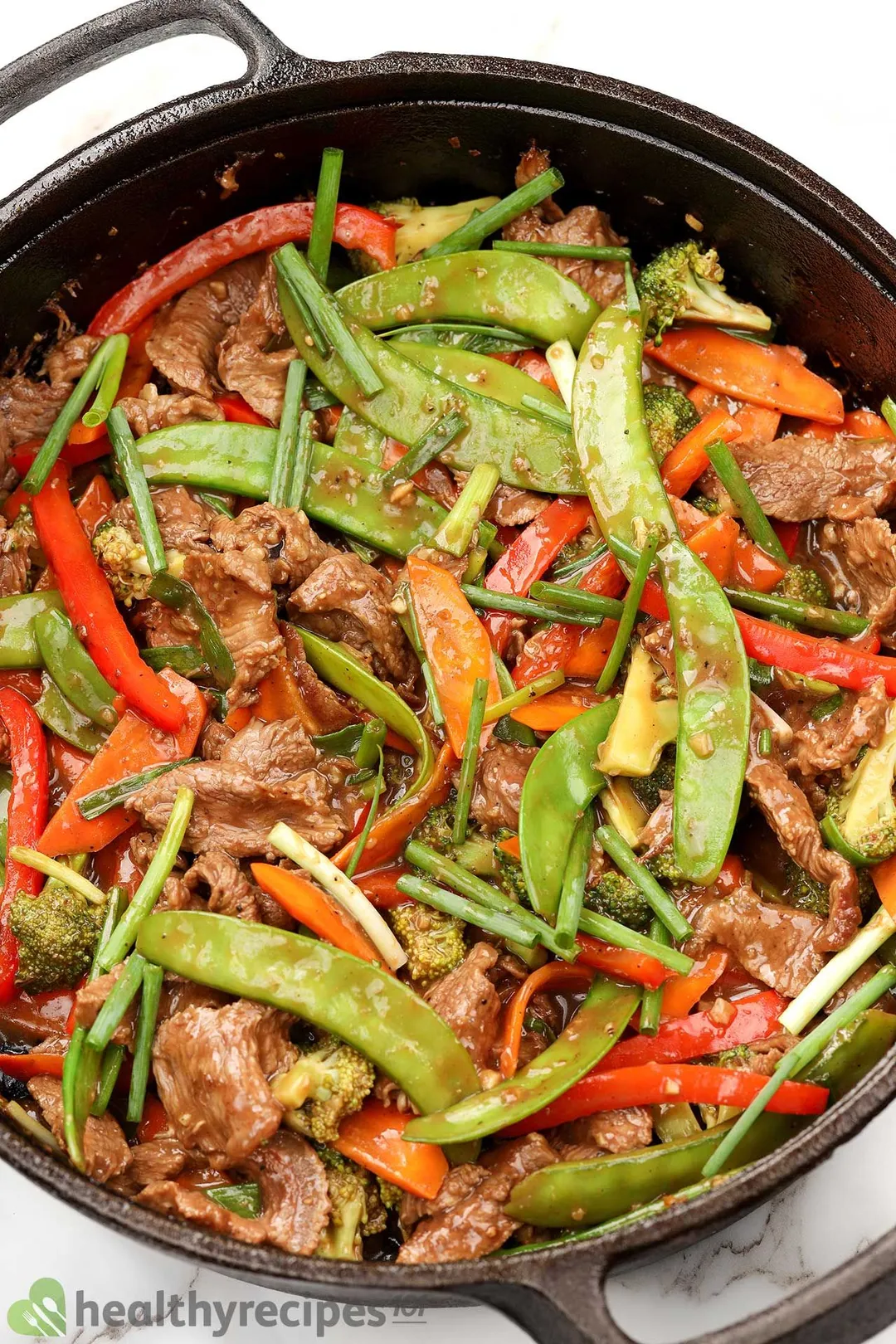 Beef Stir-Fry Recipes
These beef stir-fry recipes make your cooking hassle-free. Throw ingredients in a pan, and something good to serve with rice comes together in minutes.
Ingredients
Directions
Choose a recipe that you like.
Assemble all the essential ingredients.
Follow the instructions to give you incredibly tasty beef stir-fry recipe in less than 30 minutes!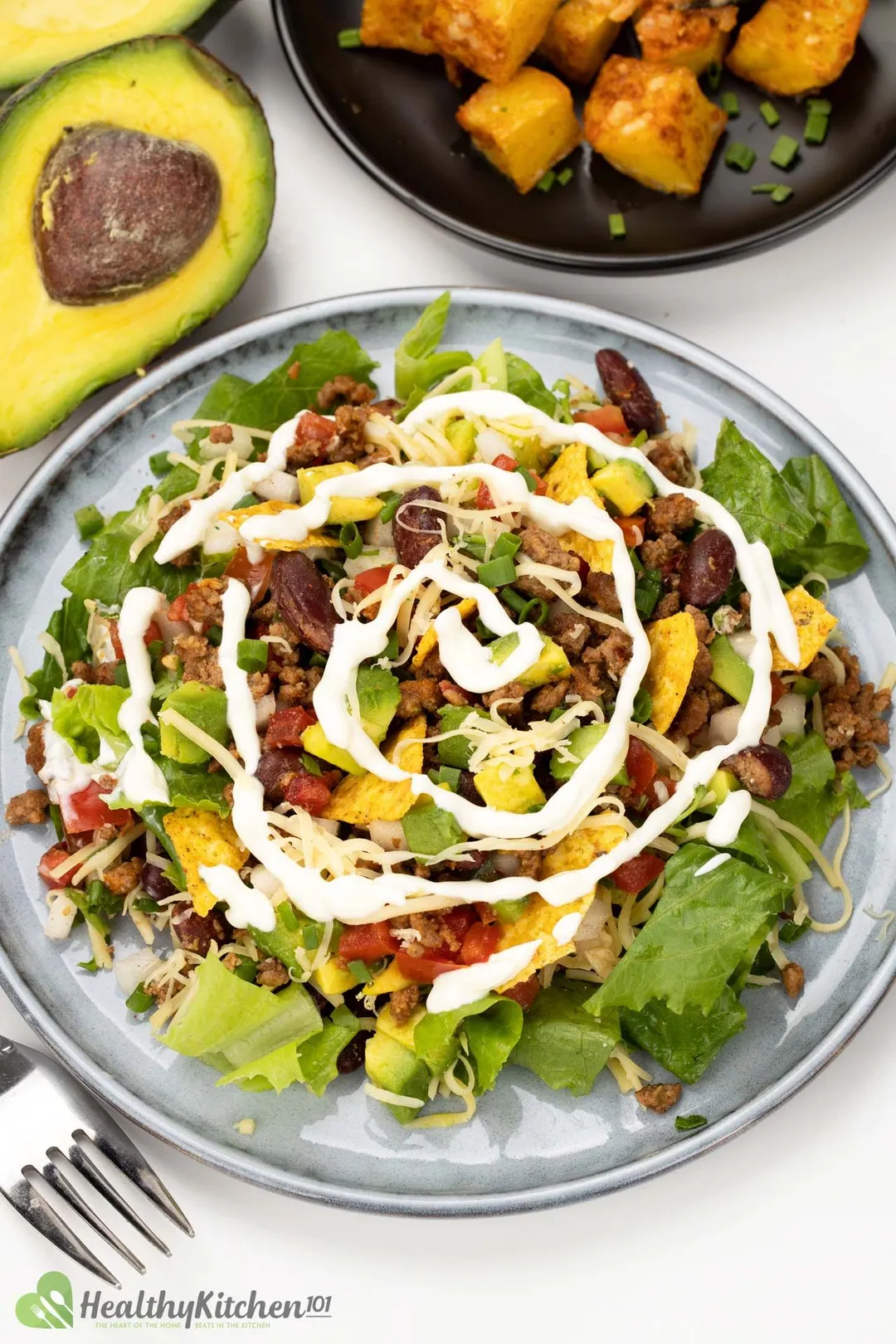 Previous Recipe
Mexican Ground Beef Recipes
Mexican Ground Beef Recipes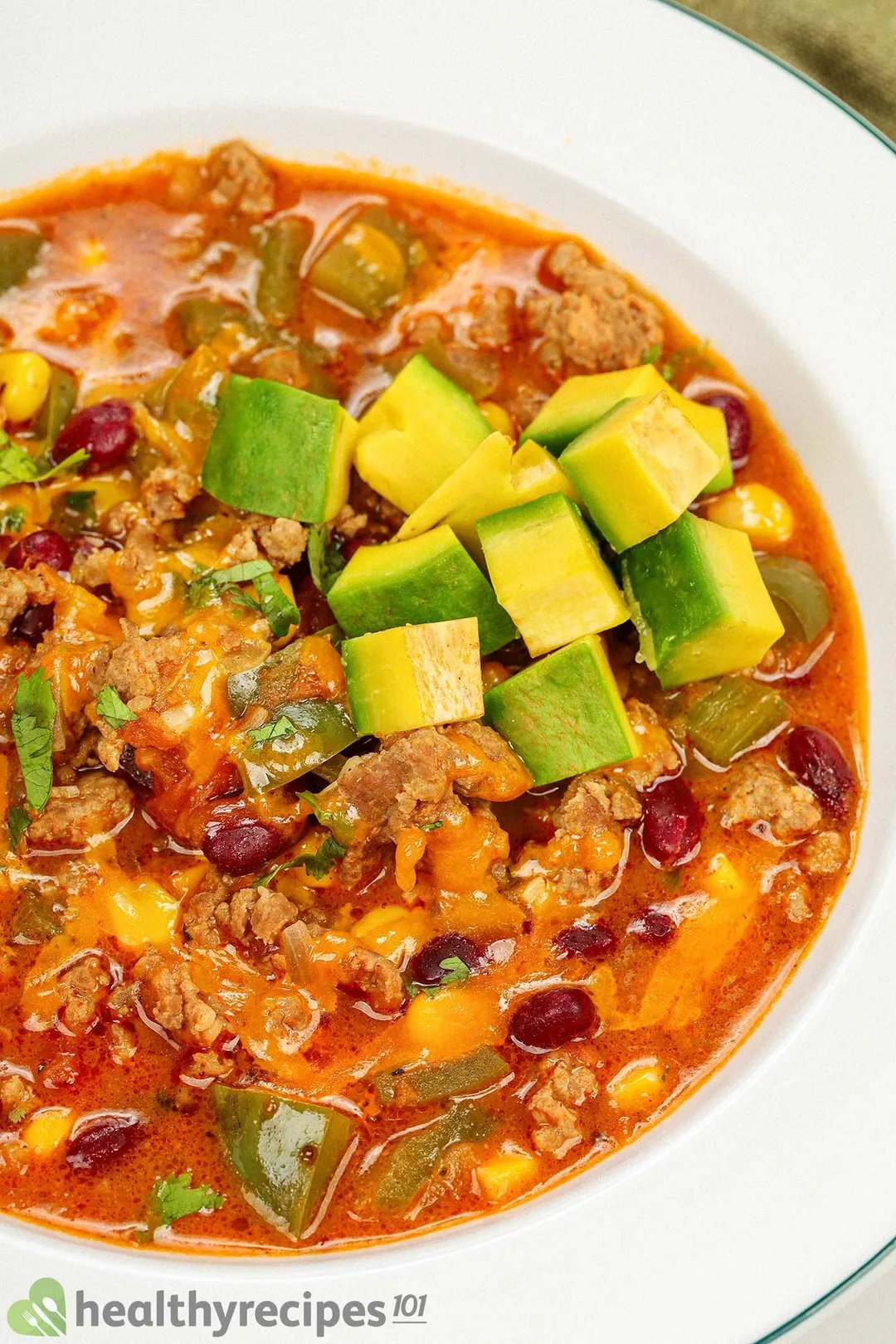 Next Recipe
Ground Beef Soup Recipes
Ground Beef Soup Recipes
Writer, Author
Luna Regina is an accomplished writer and author who dedicates her career to empowering home cooks and making cooking effortless for everyone. She is the founder of HealthyKitchen101.com and HealthyRecipes101.com, where she works with her team to develop easy, nutritious recipes and help aspiring cooks choose the right kitchen appliances.
Comments/ Reviews