A homemade joy through and through, this soy sauce chicken recipe makes a flavorful dinner for all your busy weeknights.
Also known as "See Yao Gai", this Cantonese staple cooks chicken in a hearty mixture of soy sauce, mushrooms, aromatics, and other traditional Asian condiments. The result is tender and succulent meat that's infused with deeply savory and umami flavors, complemented by fragrant undertones and a sweet aftertaste.
We served the chicken alongside some earthy bok choy, laid over a steamy bed of rice. Altogether, it's a simple yet utterly scrumptious dish that fills you with nothing but warmth and joy.
Is Our Dish Healthy?
Yes, it is.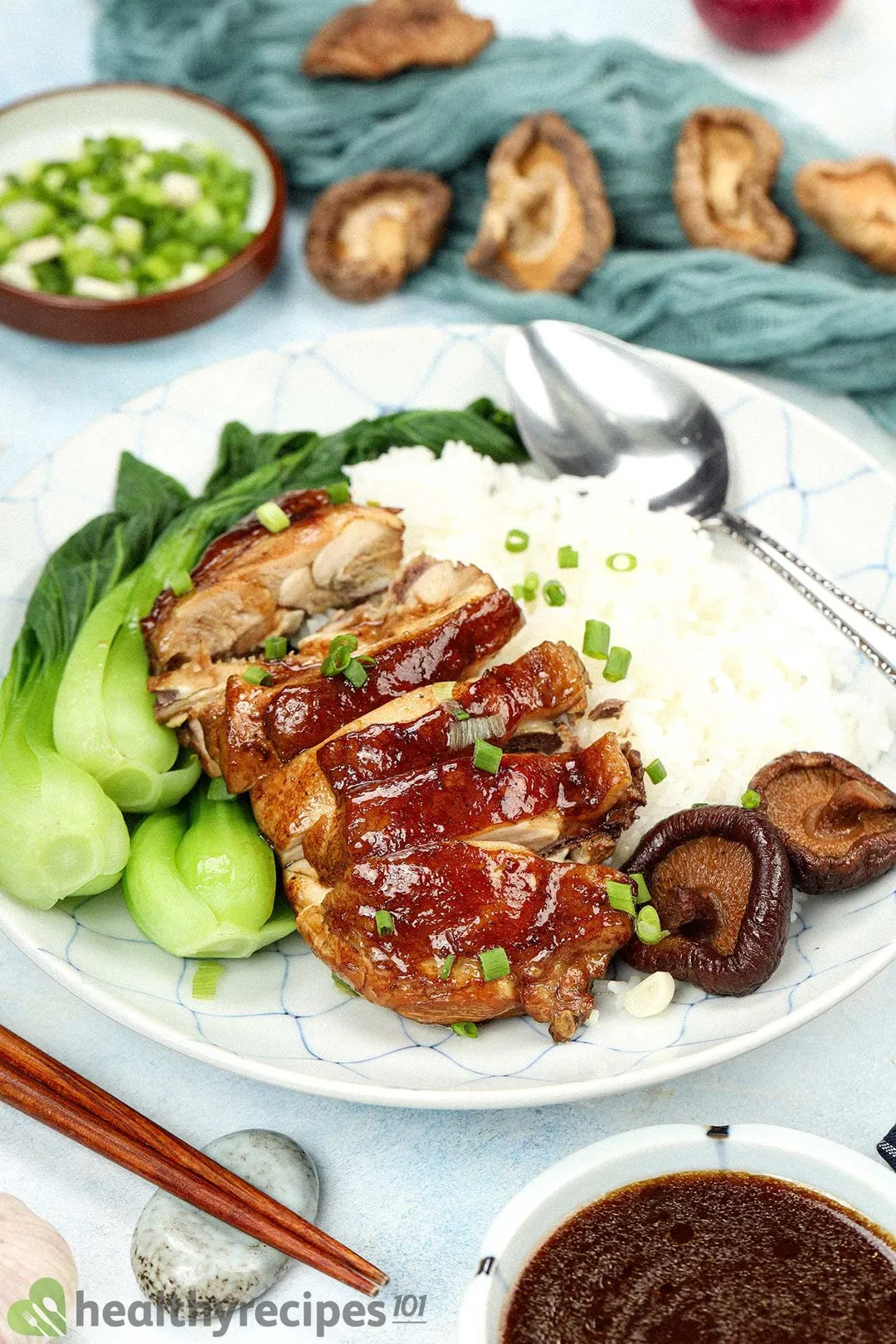 With chicken as the main ingredient, this dish is loaded with protein. Furthermore, we made sure to keep the saturated fat and sodium levels to approximately less than 26% of the daily intake limit. Specifically, each 505-calorie serving contains around 4.8 g saturated fat and 589 mg sodium, which we believe is quite reasonable.
On the side, we paired the flavorful chicken with a handful of bok choy. This leafy green is full of antioxidants such as vitamins C and E, beta-carotene, and selenium, as well as fiber and minerals like potassium, magnesium, and calcium.
Main Ingredients
To put together this soy sauce chicken, here's everything you'll need:
Chicken: Dark meat cuts work best for this recipe because they can maintain the flavors and textures a lot better than white meat. As such, we went with bone-in skin-on chicken thighs. With the bone left in, the meat will be extra moist and infused with a natural sweetness that comes from the marrow. Meanwhile, the skin browns quite beautifully into an irresistible glossy exterior that will undoubtedly make an unforgettable first impression.
Bok Choy: This leafy green is a classic staple in Chinese cuisine. Its mildly grassy and earthy taste wonderfully complements dishes with umami and sweet-savory flavor profile, like this soy chicken.
Mushroom: We cooked up an incredibly rich, deep, and savory stock to cook the chicken with dried shiitake mushrooms. They pair incredibly well with the condiments, infusing the meat with a unique mixture of savory, sweet, and smoky flavors.
Soy Sauce: It goes without saying that this is essential for this dish. This staple condiment boasts a distinct umami taste that caramelizes beautifully when cooked. It also lends a glossy brown exterior that makes the food utterly irresistible. We used all-purpose soy sauce, which has a thin texture and slight saltiness that's relatively similar to light soy sauce. Although this variety does have a more pronounced umami flavor, it's just enough to captivate the taste buds without completely overwhelming them.
Other Condiments: In addition to the soy sauce, we also went with other Asian staples like hoisin sauce and sesame oil to further enrich the stock's taste and texture. As for spices, we used pepper, brown sugar, and five-spice powder for a delightful kick of sweet and warm flavors.
Aromatics: Much like most Chinese dishes, this one also includes a few aromatics like shallots, garlic, star anise, and ginger to subtly lace it with a fragrant undertone that will greatly enhance the dish's overall taste.
White Wine: We went with the tried-and-true sauvignon blanc for this recipe. White wine lends a delicate sweetness that subtly lifts the dish without changing too much of the original flavors. Its acidity also helps the meat to remain tender and moist longer after being cooked.
Rice: This soy chicken is often served over a bed of rice to create a filling and hearty main course. Egg noodles are another good option if you don't like rice.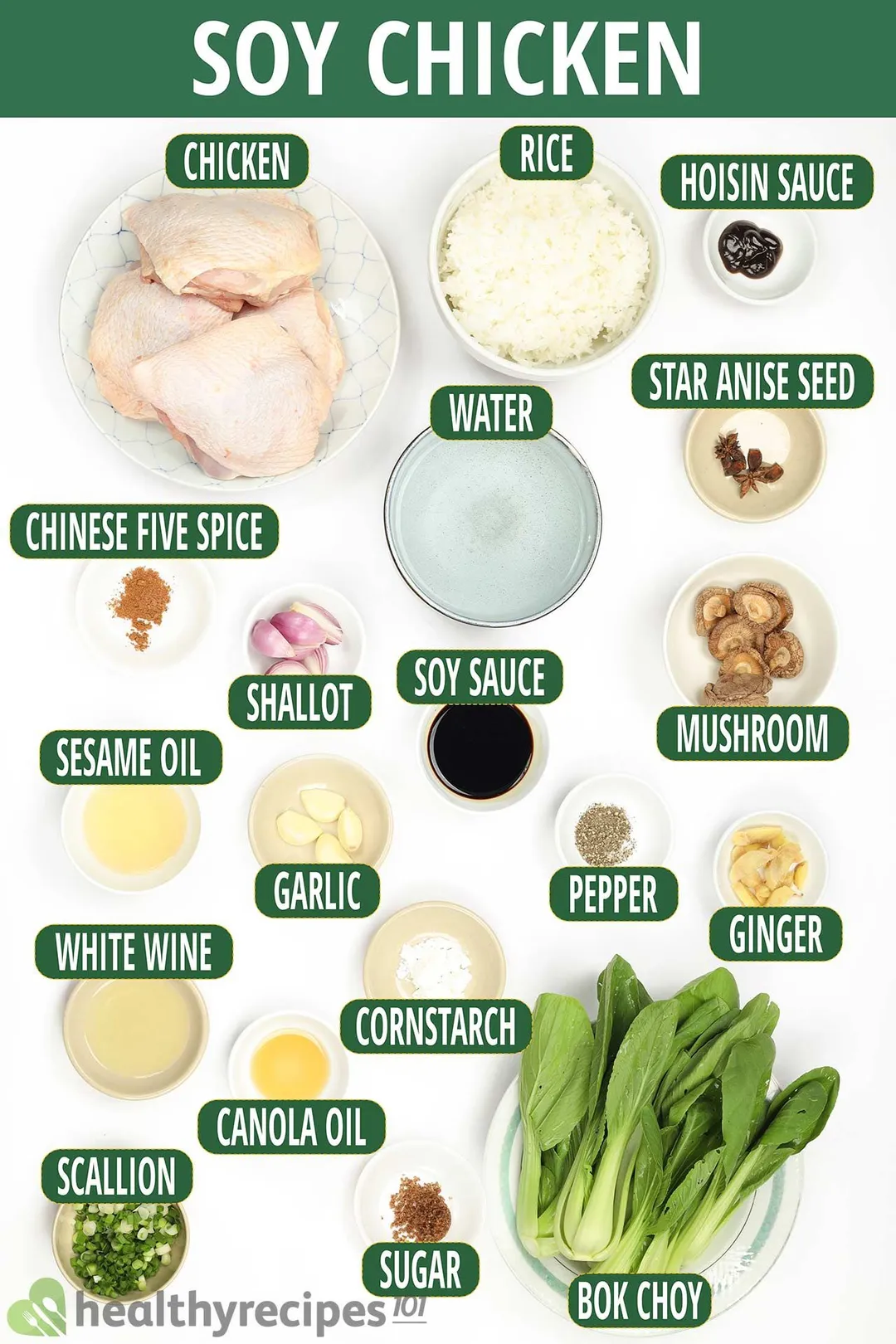 How to Store and Reheat the Leftovers
This soy sauce chicken should last for up to 3 days when kept in airtight containers in the fridge. The flavors can hold up pretty well, although the meat might dry out a little.
To reheat this dish, give the chicken and bok choy a quick stir on the stovetop over medium heat or simply place everything in the microwave. If possible, cook up some new rice for a fresher taste.
What to Serve With
For a complete meal filled with warming and harmonious Asian flavors, check out the following side dishes:
Stir-fried Chinese Broccoli Recipe (Gai Lan)
Fried Chicken Salad Recipe
Sauteed Cauliflower Recipe
Chinese Chicken Salad Recipe
Winter Melon Meatball Soup Recipe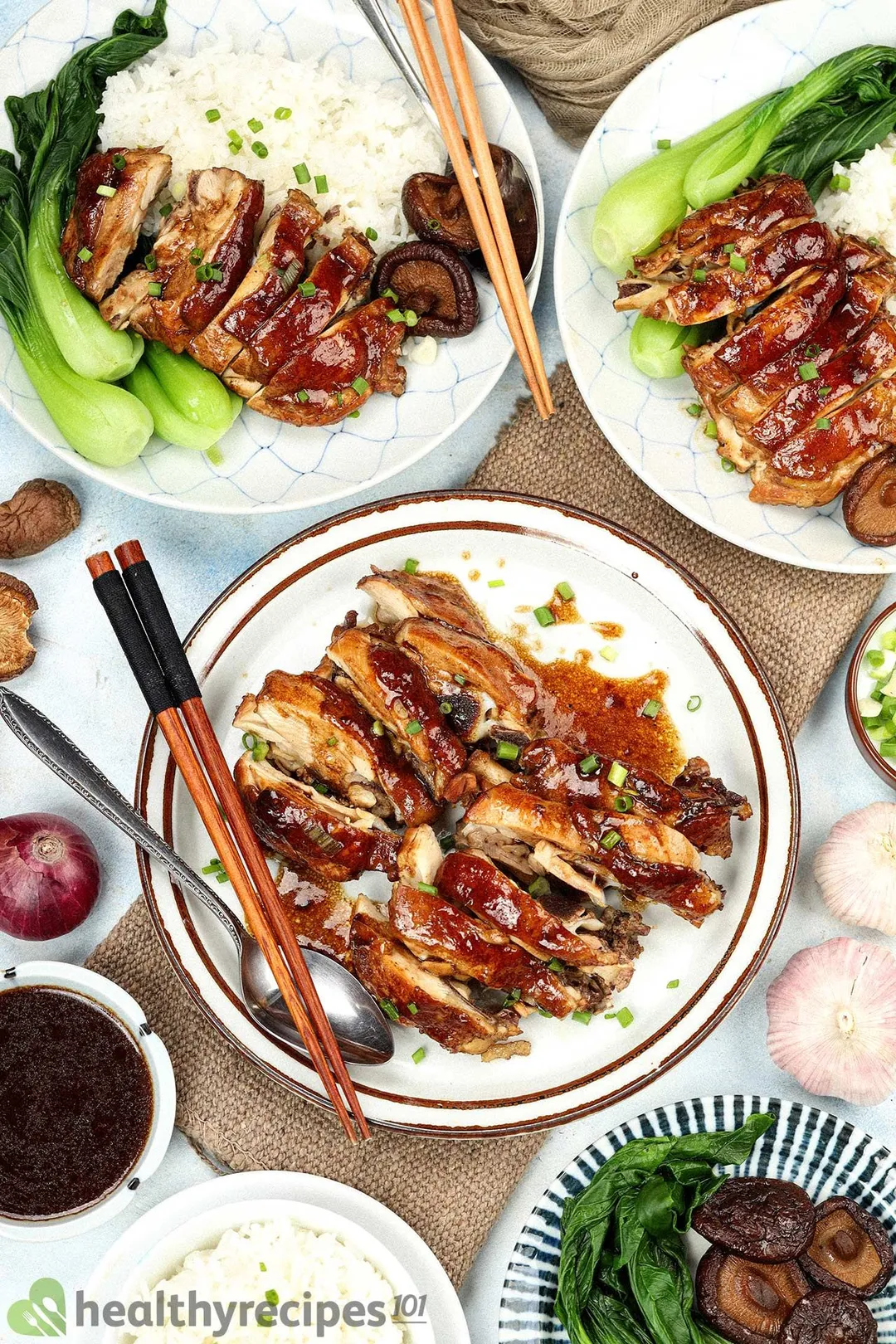 Some More Saucy Chicken Skillets to Try
This chicken vindaloo recipe is a fantastic item to add to your curry collection. It coats chunks of juicy tender chicken thighs with fierce flavors from lots of spices — an absolute must-try for spicy food lovers.
This easy chicken skillet is sticky and ultra scented with sesame flavors. It's served with rice in our recipe, but can also double as a fun, low-caloric wrap with fresh lettuce and crisp carrots.
Soy Sauce Chicken
This soy sauce chicken recipe is all you'll need for an effortlessly flavorful dinner. It cooks chicken in a hearty mixture of soy sauce, mushrooms, aromatics, and other traditional Asian condiments. The result is tender and succulent meat that's infused with deeply savory and umami flavors, complemented by fragrant undertones and a sweet aftertaste.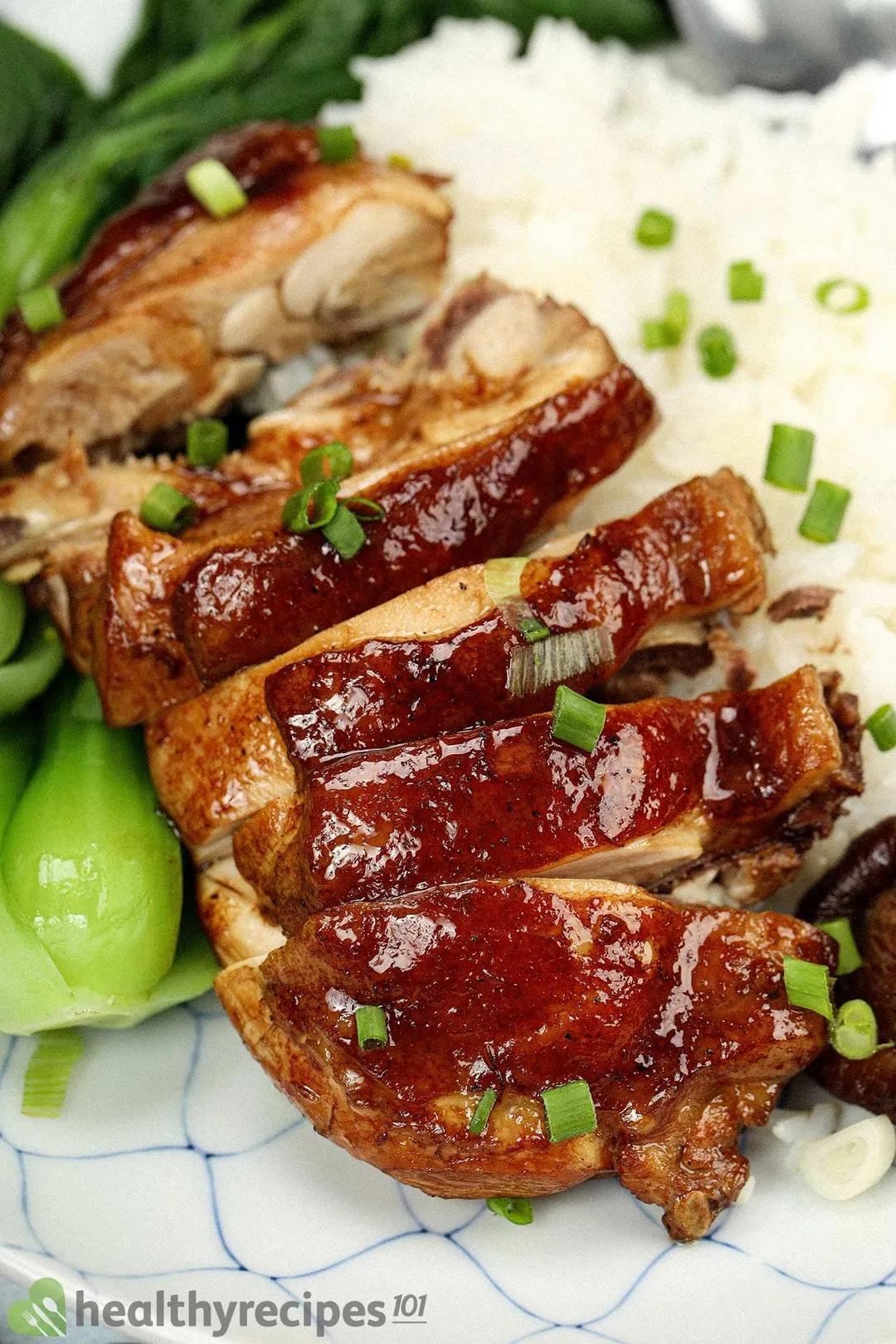 cook TIME

38 mins

prep TIME

15 mins

total TIME

53 mins
COURSE

Main

CUISINE

Chinese

SERVINGS

CALORIES

505 kcal
INGREDIENTS
25 oz

skin-on bone-in chicken thigh

3 tbsp

reduced-sodium soy sauce

0.5 oz

dried shiitake mushroom

0.5 oz

ginger

(coarsely sliced)

1/4 cup

scallion

(chopped)

1/4 tsp

ground black pepper

1/4 tsp

five-spice powder

3 1/2 cups

cooked medium-grain rice

(from 1 3/4 cups uncooked)
INSTRUCTIONS
Prep:
1
Cook the Rice: Rinse the rice then cook according to package instructions using a preferred appliance. It should typically take around 15-20 minutes to cook. As for the water, the common ratio is 1 cup rice to 2 cups water.
2
Slice the Ginger: Lay the ginger horizontally on the chopping board and slice into 1/2-inch thick pieces.
3
Quarter the Shallots: Remove the peel then lengthwise slice the shallot in half and again into quarters.
4
Chop the Scallions: Slice off the white roots and the first 1-2 inches from the top. Then bunch the scallions together, and thinly slice the stalks into small pieces.
Cook:
1
Rehydrate the Mushrooms: In a small bowl filled with cold water, drop 0.5 oz dried shiitake mushrooms and leave to soak for 5 minutes until softened.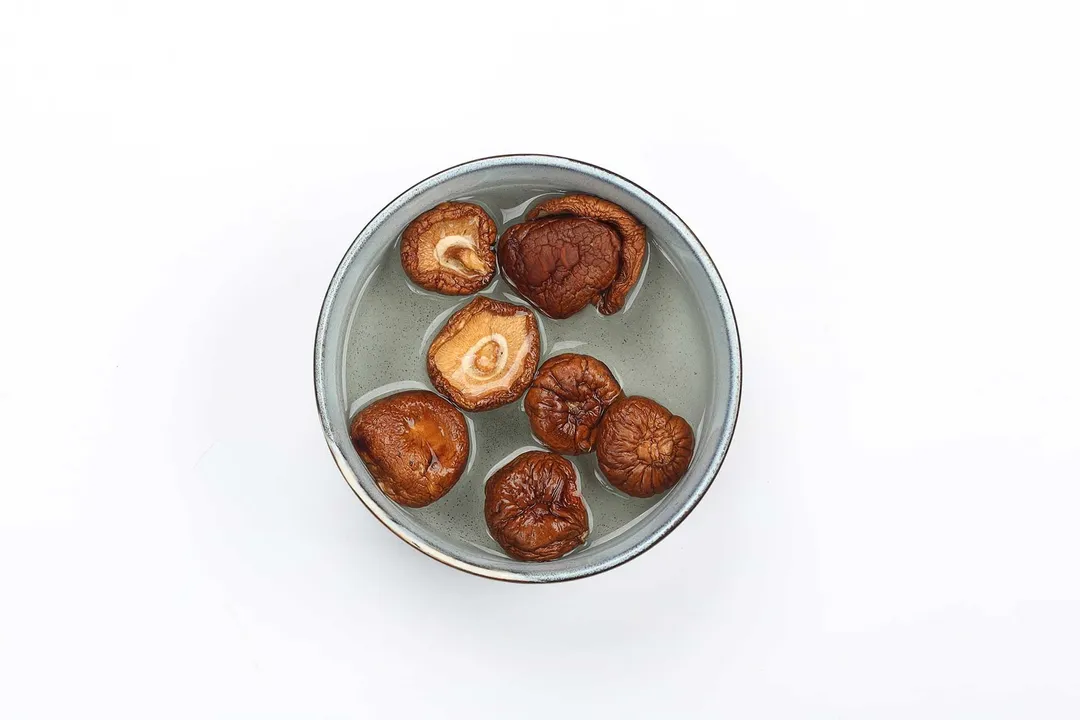 2
Stir-fry the Aromatics: In a saucepan over medium heat, add 1/2 tbsp canola oil, 0.5 oz ginger, 4 garlic cloves, 1 oz shallot, and 2 star anises; stir-fry for 1 minute until fragrant.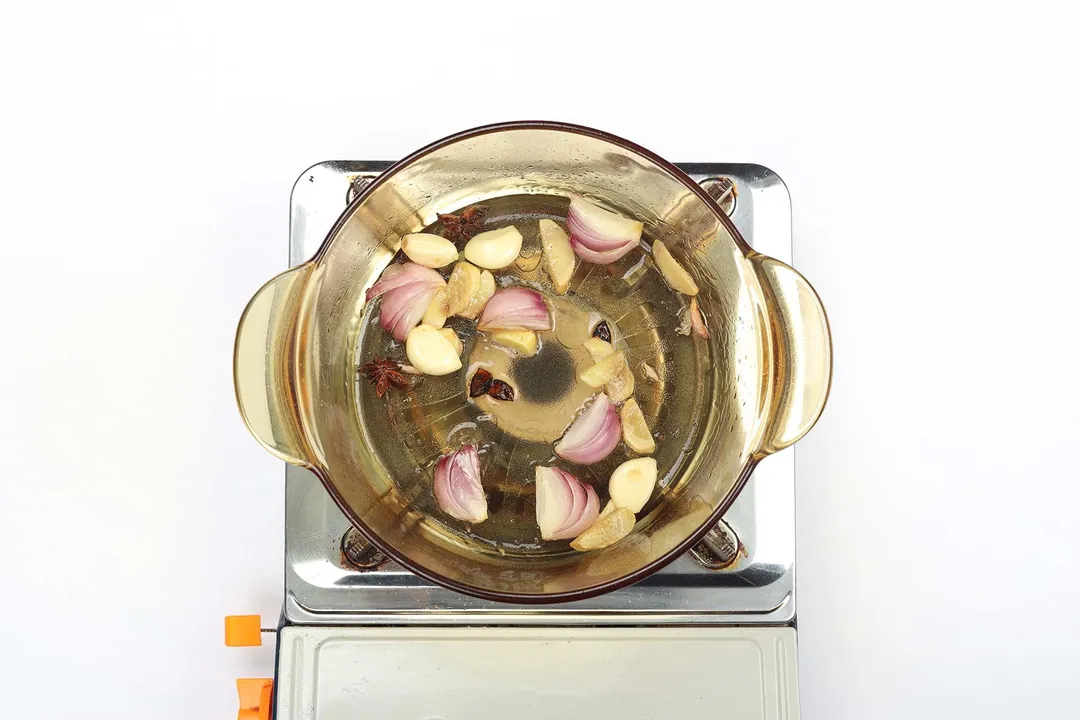 3
Add the Mushrooms & Condiments: Add the bowl of rehydrated mushrooms (water included), 1/2 tsp sesame oil, 3 tbsp reduced-sodium soy sauce, 1 fl oz white wine, 1 tsp hoisin sauce, 1/4 tsp ground black pepper, 1/4 tsp five-spice powder, and 1 tsp brown sugar. Stir until everything is well mixed.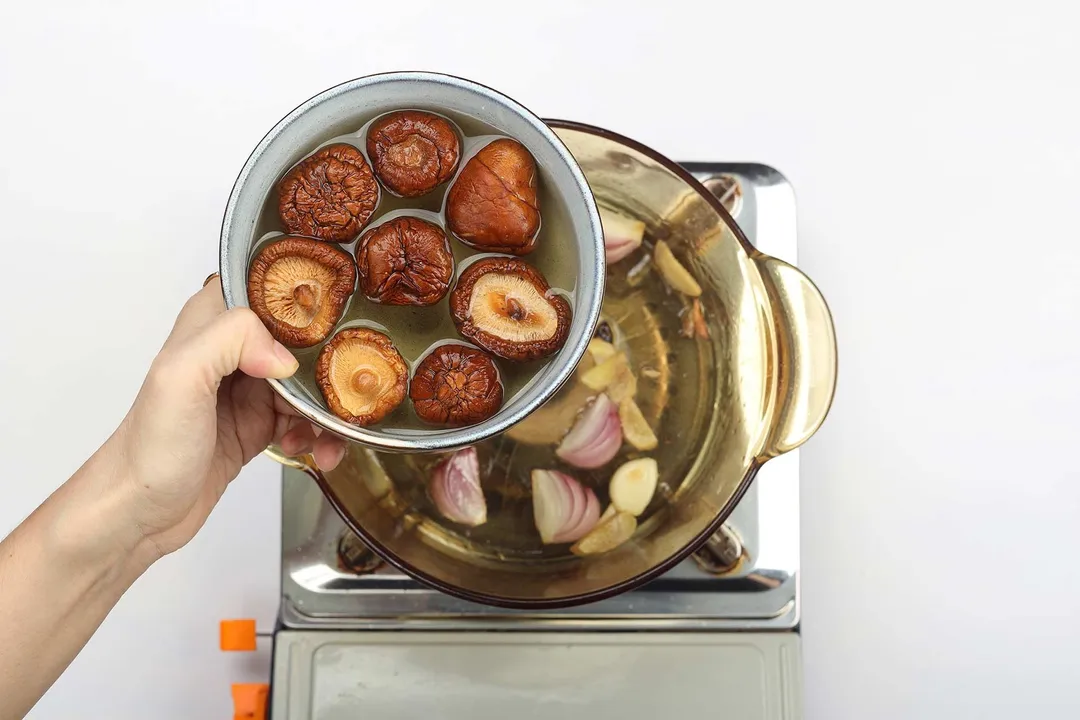 4
Add the Chicken: Add 25 oz skin-on bone-in chicken thigh to the saucepan, leave to boil then turn the heat to a low and let simmer for 25 minutes until the meat turns white and the skin becomes light brown.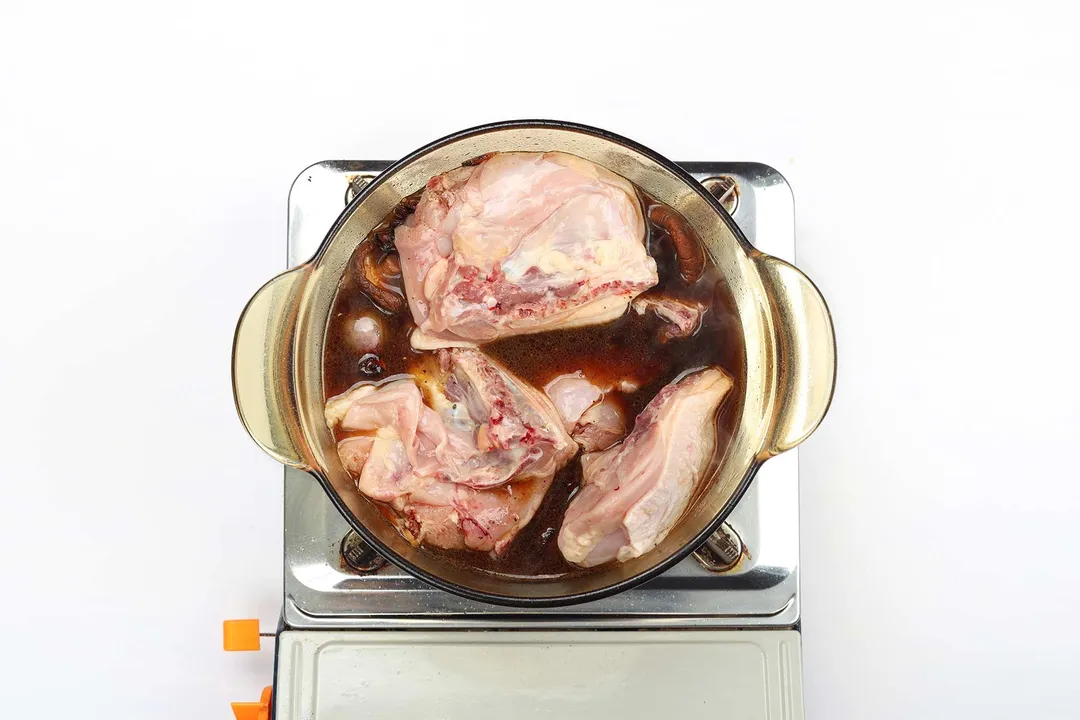 5
Remove the Foods: Use a mesh skimmer to remove all the foods and transfer them onto a separate plate but leave the liquid in the saucepan.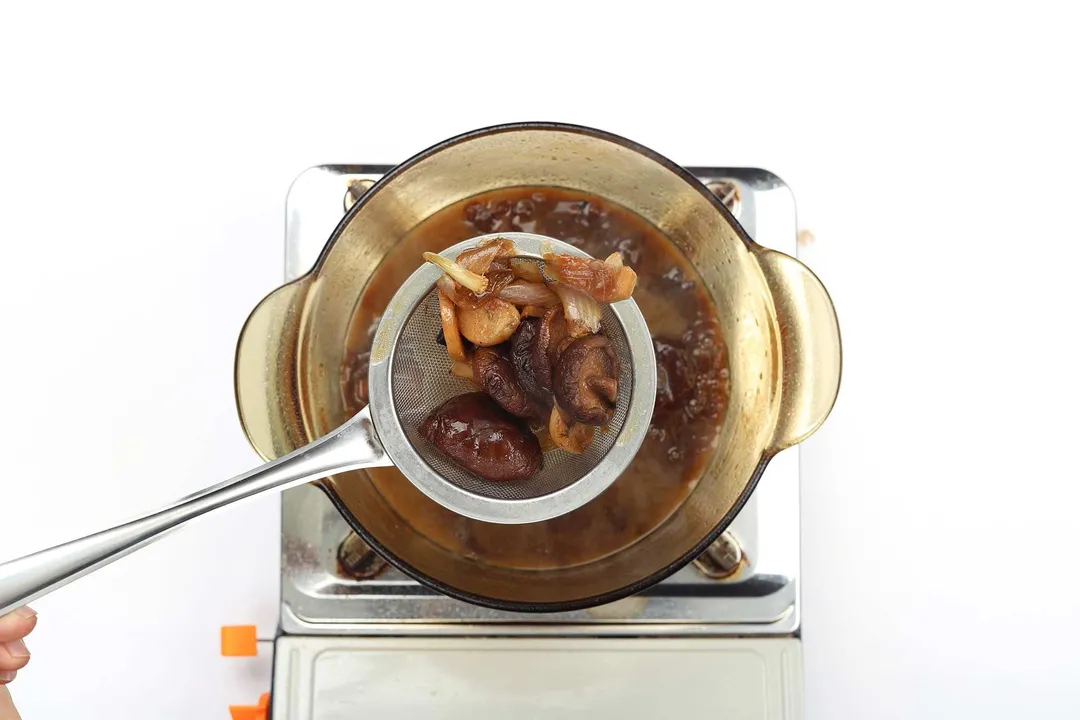 6
Add the Cornstarch: Mix 1/8 cup water with 1 tsp cornstarch then pour the mixture into the saucepan. Stir on medium heat for 5 minutes until the sauce thickens.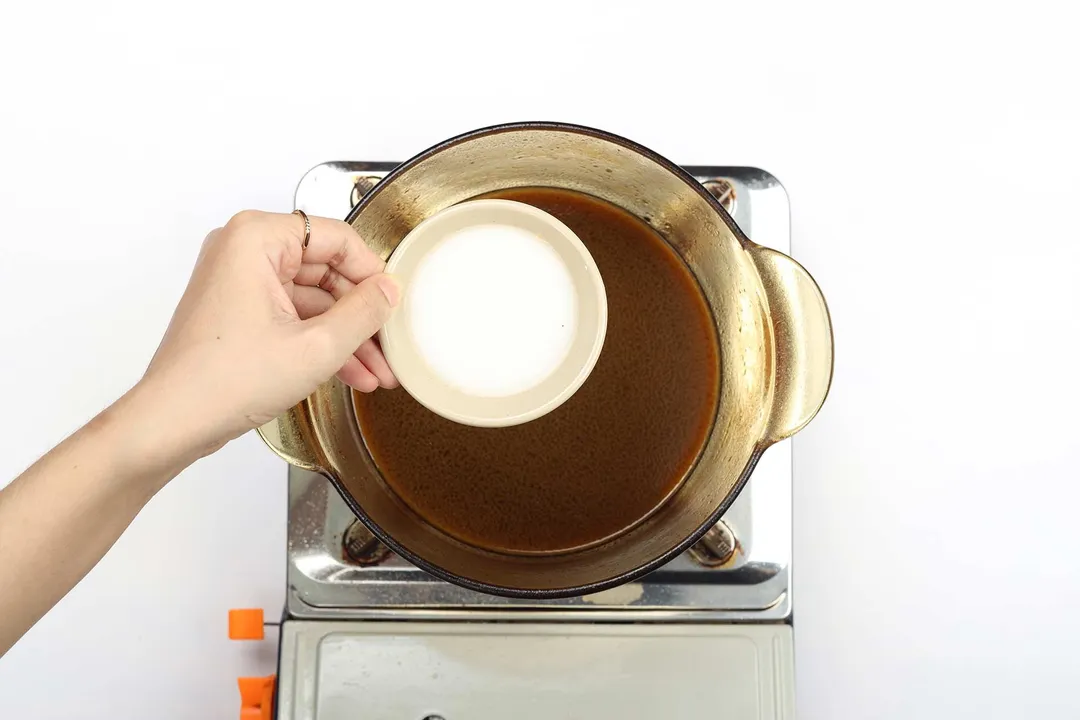 7
Cook the Bok Choy: In a pan over medium heat, bring the remaining water to a boil then add 6 oz bok choy. Cook for 2 minutes. When done, drain the veggie and gently run it through cold water.
8
Serve: Coat the chicken and mushrooms in the sauce then transfer onto serving plates and lay over 3 1/2 cups cooked medium-grain rice and serve with the cooked bok choy. Garnish with 1/4 cup scallion and enjoy hot.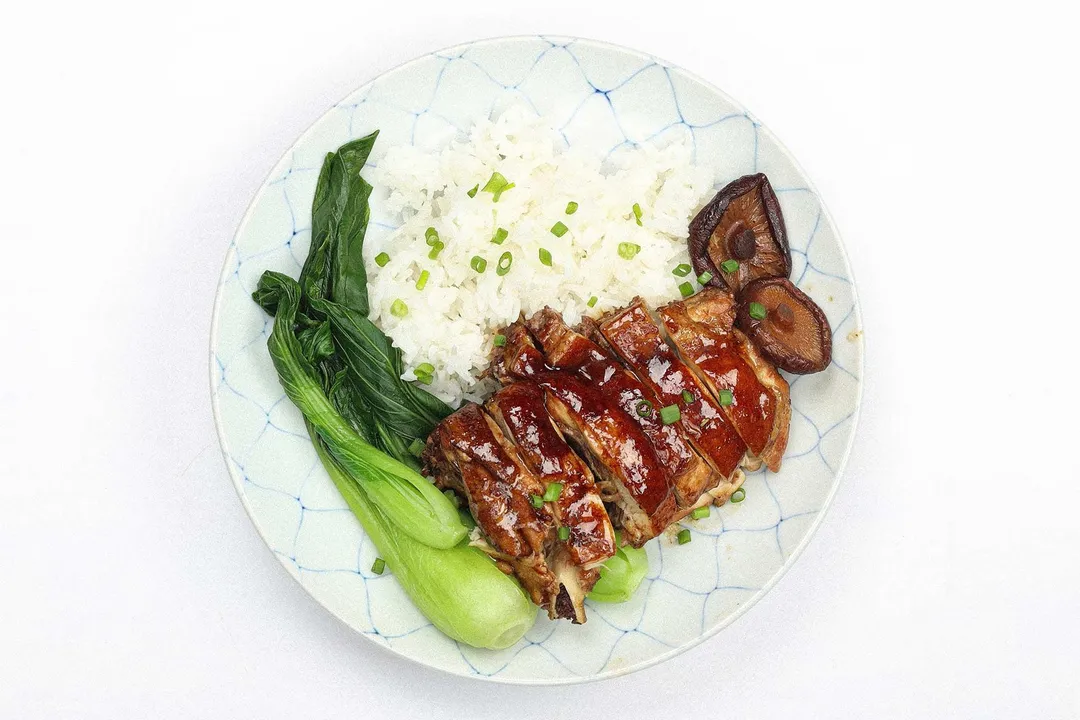 NUTRITION
Nutrition Facts
Soy Sauce Chicken
Amount Per Serving (1 serving)
Calories 505
Calories from Fat 175
% Daily Value*
* Percent Daily Values are based on a 2000 calorie diet.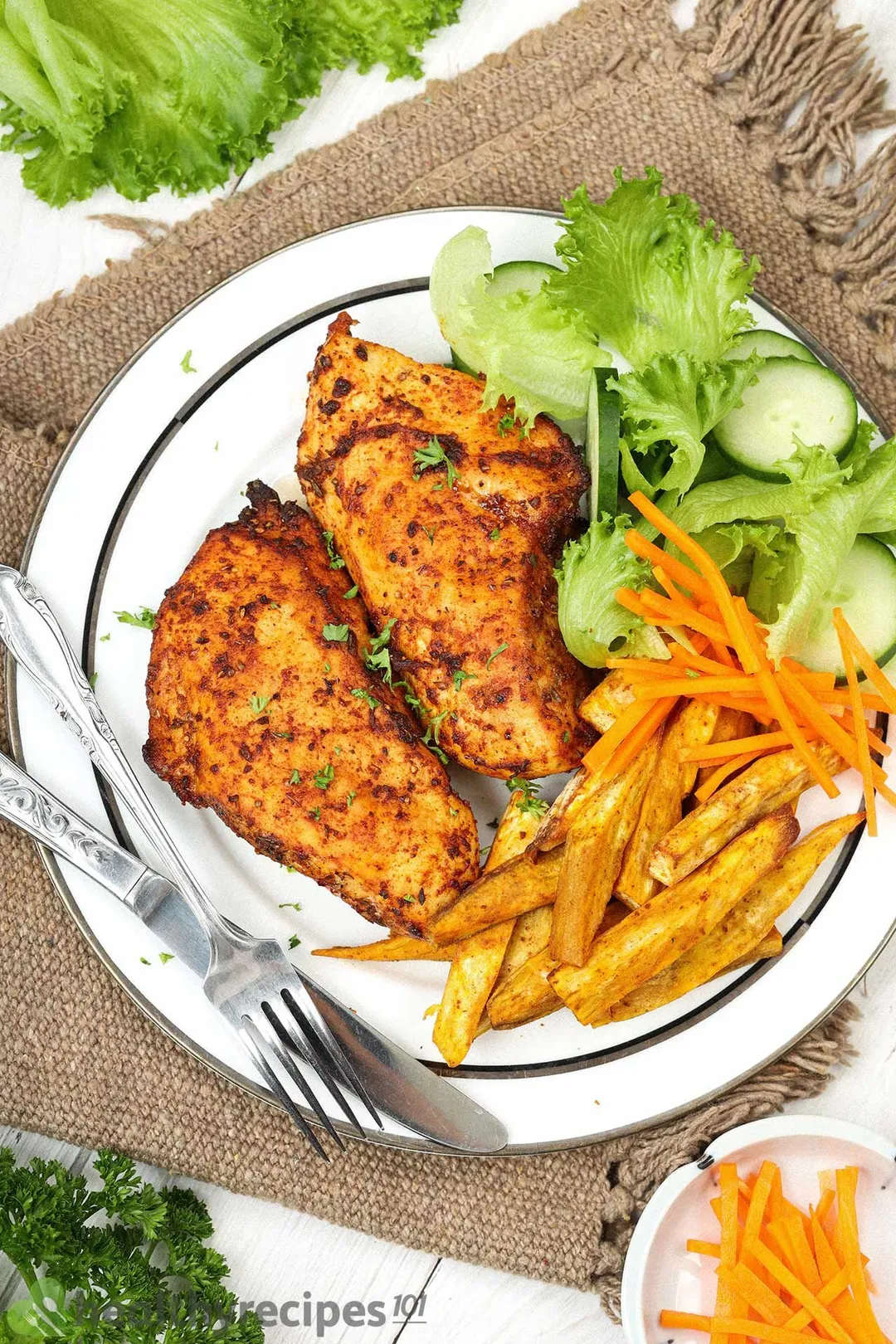 Previous Recipe
Cajun Chicken
Cajun Chicken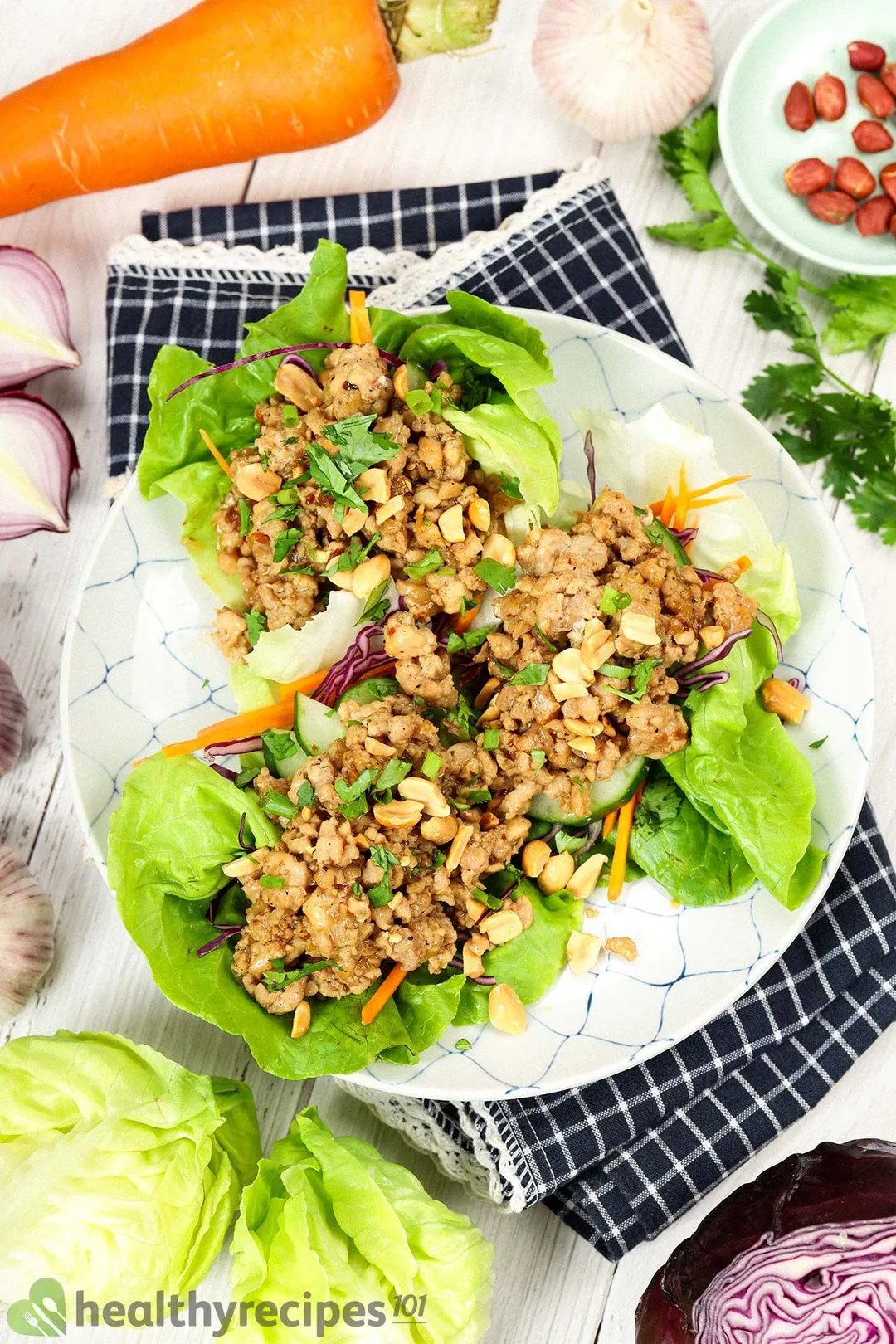 Next Recipe
Chicken Lettuce Wraps
Chicken Lettuce Wraps
Head Chef, Culinary Consultant
Tuyet Pham is an award-winning Saigonese chef who believes that joy is the secret ingredient to delicious food. At Healthy Recipes 101, Tuyet personally tests and simplifies every recipe, ensuring maximum flavor with minimal effort. With a background at prestigious French restaurants P'TI Saigon and Le Corto, Tuyet knows how to make every dish exceptional.
Writer, Author
Luna Regina is an accomplished writer and author who dedicates her career to empowering home cooks and making cooking effortless for everyone. She is the founder of HealthyKitchen101.com and HealthyRecipes101.com, where she works with her team to develop easy, nutritious recipes and help aspiring cooks choose the right kitchen appliances.
A flavourful Asian-inspired soy sauce chicken dish.

Excellent! Highly recommend this recipe!