This Falafel recipe makes the most authentic version of the Middle Eastern staple. The chickpeas might need to be soaked overnight prior to making, but the cooking is super quick and takes just three steps: blend, shape, and fry!
What's even better is that our version is healthy.
What Is Falafel?
Falafel is an Egyptian dish that originated in Israel. It's made by blending chickpeas with seasoning and herbs, then shaping into balls and frying to golden perfection.
This crispy treat can be served many ways.
Traditionally, falafel is put into pita bread along with chopped vegetables and sauce. They can also be served as finger food at parties, and in my experience, they deplete fast!
In this recipe, we'll show you how to cook falafel as well as what to serve with it.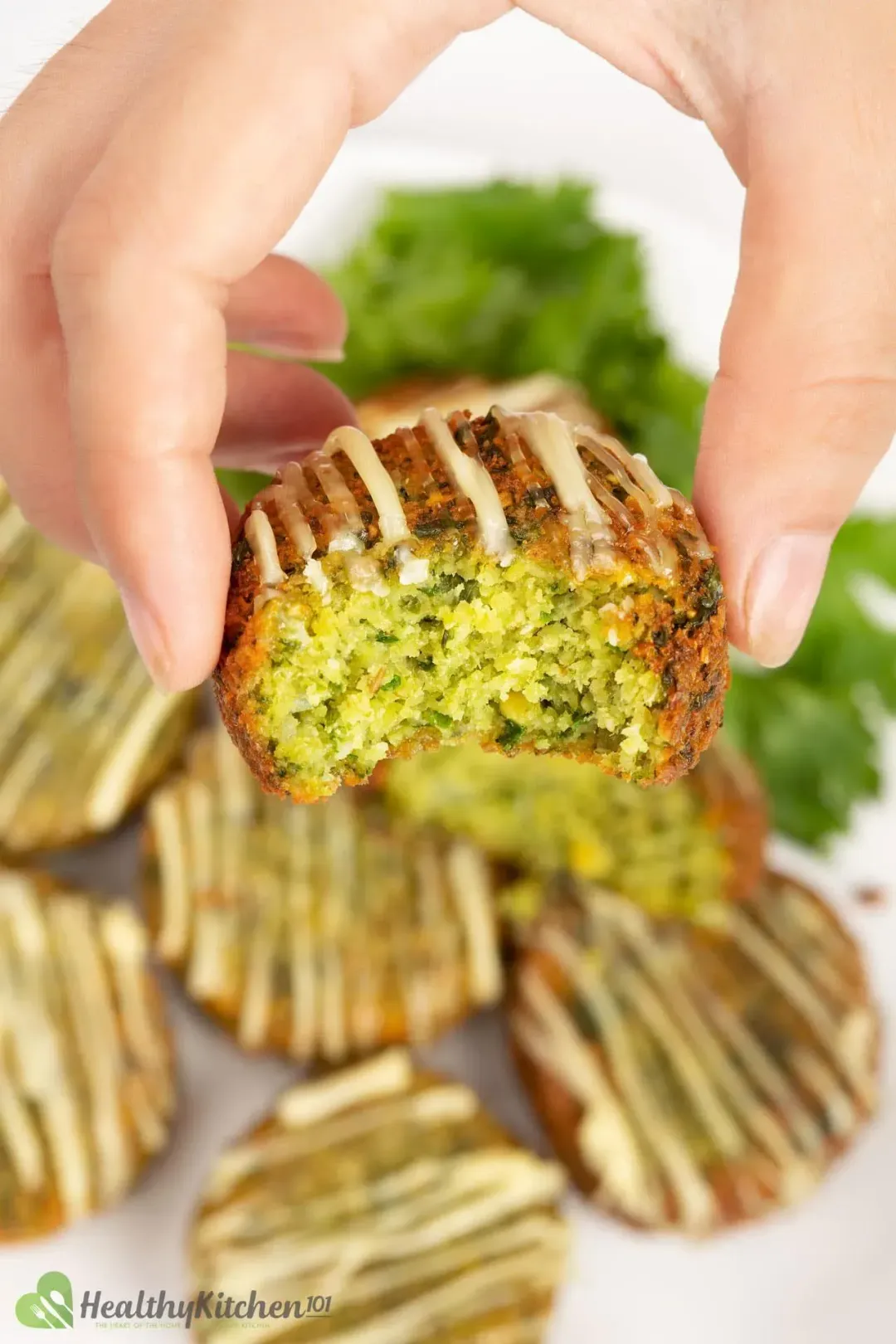 1. Is Falafel Vegan?
Falafel in pita bread is a yummy vegan dish. Chickpeas are packed with protein, so it is a vegan-/vegetarian-friendly alternative to red meat or poultry.
However, the dipping sauce isn't vegan as we're unable to find a vegan alternative to mayonnaise or Greek yogurt. You can have falafel as-is if you want a vegan meal.
2. Is Falafel Gluten-Free?
Our recipe isn't gluten free because we used all-purpose flour as the binder for these falafels. Gluten is a protein that exists in flour made of certain grains, including all-purpose flour.
To make gluten-free falafels, you can substitute the flour with cornstarch.
Is Falafel Healthy?
Falafel is one of the healthiest dishes to include in your eating routine.
1. Protein
For starters, the main ingredient in falafel is chickpeas, an accessible source of protein for vegetarian dieters. There are 20 grams of proteins per 100 grams of chickpeas, nearly what 100 grams of chicken breast provides.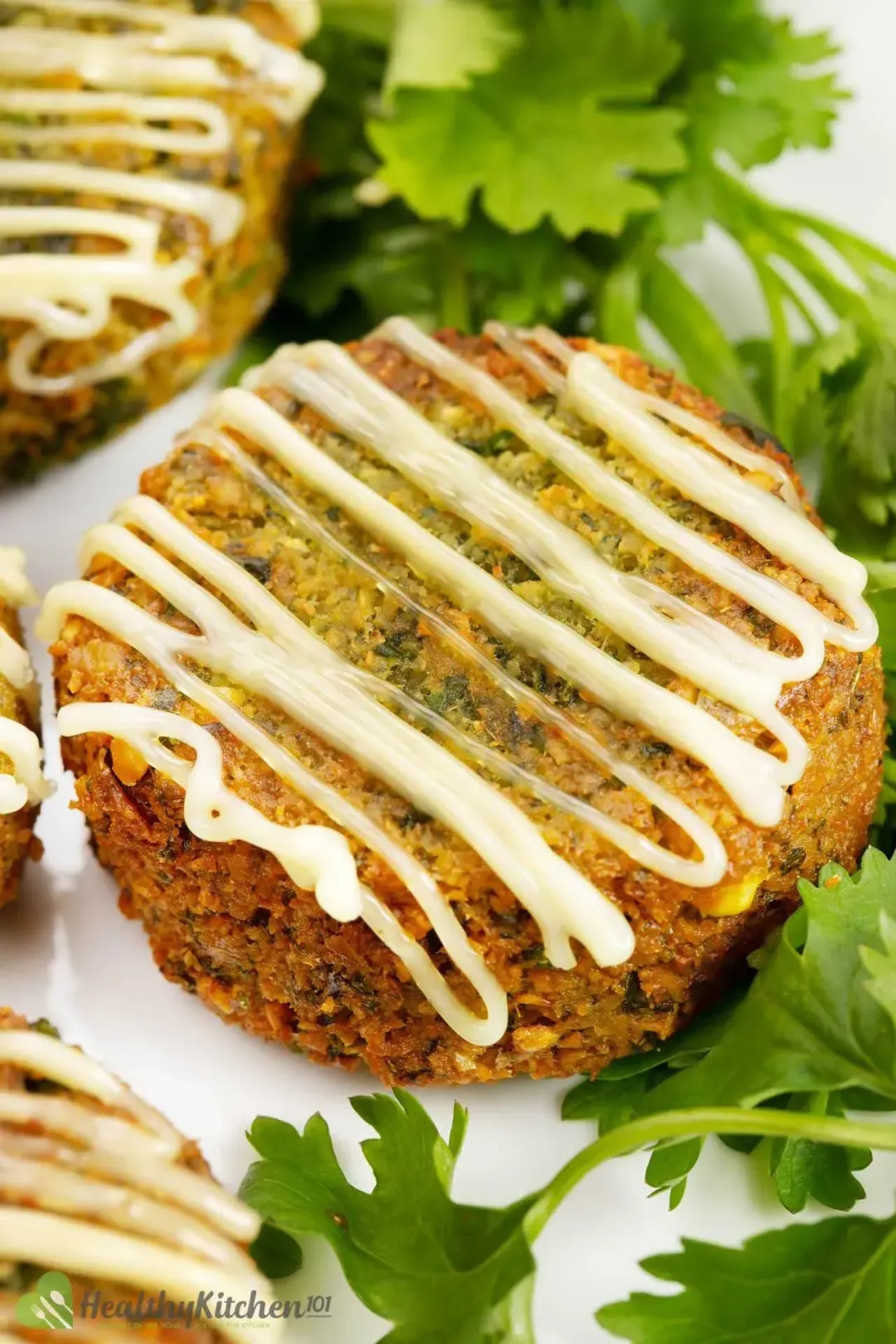 2. Carbohydrate
In weight, chickpeas are 63% simple and complex carbohydrates.
Along with the carbs comes an impressive amount of fiber— 12% in weight. Fiber helps your digestive system digest carbohydrates slower, which prevents blood sugar spikes.
For this reason, chickpeas are considered a low-glycemic food, along with other healthy foods such as fruits, veggies, legumes, etc. At the other end of the spectrum are foods made of refined carbohydrates/simple sugars, which are generally bad for you.
Considering falafel is little more than chickpeas with herbs and seasoning, you can say falafel is packed with a healthy amount of carbs, proteins, and fibers.
3. Calorie
With 12% of its weight being fiber, chickpeas have a low-calorie density. They can fill your stomach even though the calories consumed aren't significant.
Thanks to this, each serving of our falafel recipe yields 251 calories, and that's because of the dip— mayonnaise. Without mayo, the calories drop down to 185, and it comes in two large pieces.
If you were to bake/use an air fryer, two falafel balls only contain 120-140 calories in total. Cooking with little oil can significantly reduce excess calories coming from residue oil sneaking into your food.
However, excess calories aren't necessarily excess as long as you're watching them. 251 calories are within our meal plan, and they are delicious, too.
Falafel Ingredients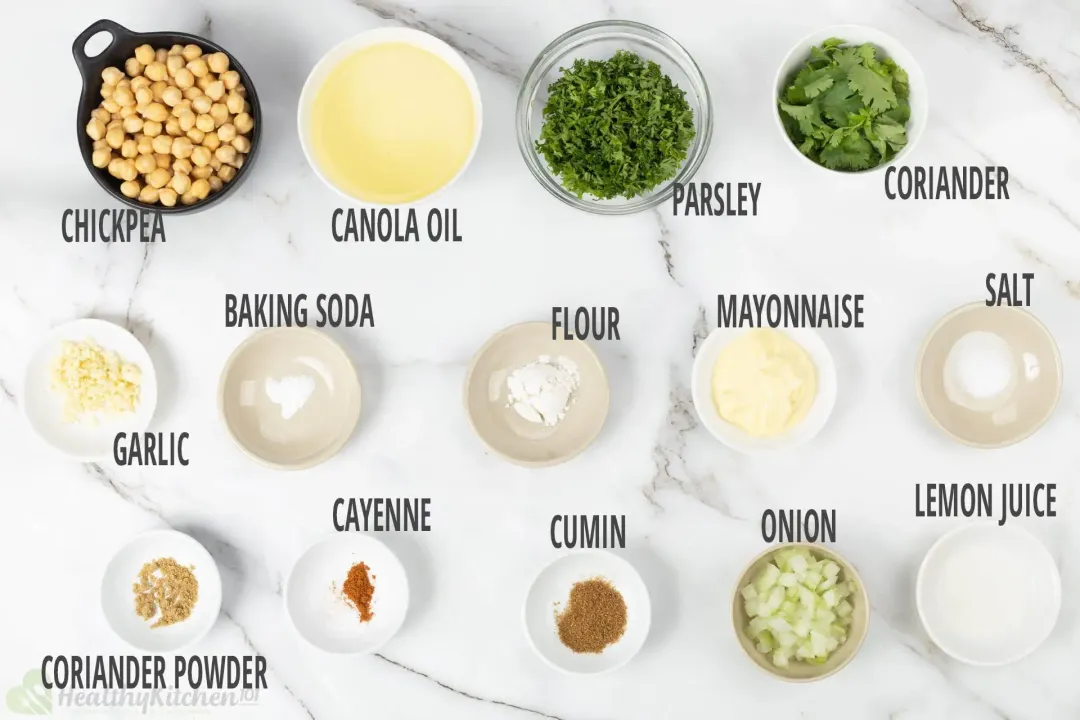 1. Chickpeas
Since the legume is our falafel recipe's most important ingredient, we want to be sure nothing goes wrong. Saying this also means we have done the wrong thing.
There are two kinds of chickpeas, fresh and in cans. The canned version is more accessible, so we went for it, and the result was ugly— they fell apart.
We later discovered that canned chickpeas frequently do this. People often soak fresh chickpeas overnight and make falafel the next day.
If you want to opt for the canned ones, we have a detailed guide on using them in the FAQs below.
2. Aromatics
Into the food processor come parsley and coriander. We think a variety of these herbs really enhance the falafel's freshness.
The necessities— onions and garlic— go next. So far, the ingredients used can be eyeballed according to your taste, so go for however much you want.
3. Seasonings
Falafel's seasonings are really simple, too: cumin, cayenne, black pepper, salt, and lemon juice.
Cumin brings out the signature aroma of Egyptian dishes. A little goes a long way, though, so you might want to go easy on the cumin.
Cayenne and black pepper decide the amount of heat you'll experience. You can either make it mildly hot by following our recipe, or go wild.
Since we're trying to consume less sodium, we recommend you go with the amount of salt we listed.
To round off the rich flavors, a dash of lemon juice is added to brighten the dish.
Finally, baking soda and flour are added to the mix to ensure the fluffy interior is coated with a crisp outer layer. As mentioned, you can use cornstarch instead of flour to make gluten-free falafel.
Air Fryer Falafel
By using an air fryer, you cut out a significant amount of unnecessary fat from your diet.
To use the air fryer, first open it, and you'll see a removable basket. Place the falafel into this basket and make sure not to overcrowd them.
Brush the top of the falafel with a little bit of healthy oil. The ones we use most often are olive oil and avocado oil.
Once they're set, put everything back in their place and crank the heat up to around 350°F. Set the timer to 15 minutes.
Like using an oven, you can occasionally open the frying chamber and check to flip them. Halfway through, flip each piece of falafel so the other side can turn golden brown as well.
One reason we don't like to use an air fryer is that you need to fry things in small batches. In reality, an air fryer is basically a convection oven, so if you don't have an air fryer, use your good ol' oven!
Falafel Sauce
No matter how it's served, falafel isn't complete without an accompanying sauce. Besides a simple mayonnaise, here are some fancier sauces you can make right at home:
1. Yogurt Dipping Sauce for Falafel
The best thing about this sauce is that you don't need to do much with the ingredients.
Begin by chopping up a handful of cilantro and parsley. Place them in a bowl and mix in ½ cup of Greek yogurt, lemon juice, lemon zest, salt, and pepper.
If you prefer a sauce that comes with heat, feel free to add red pepper flakes/ jalapeños.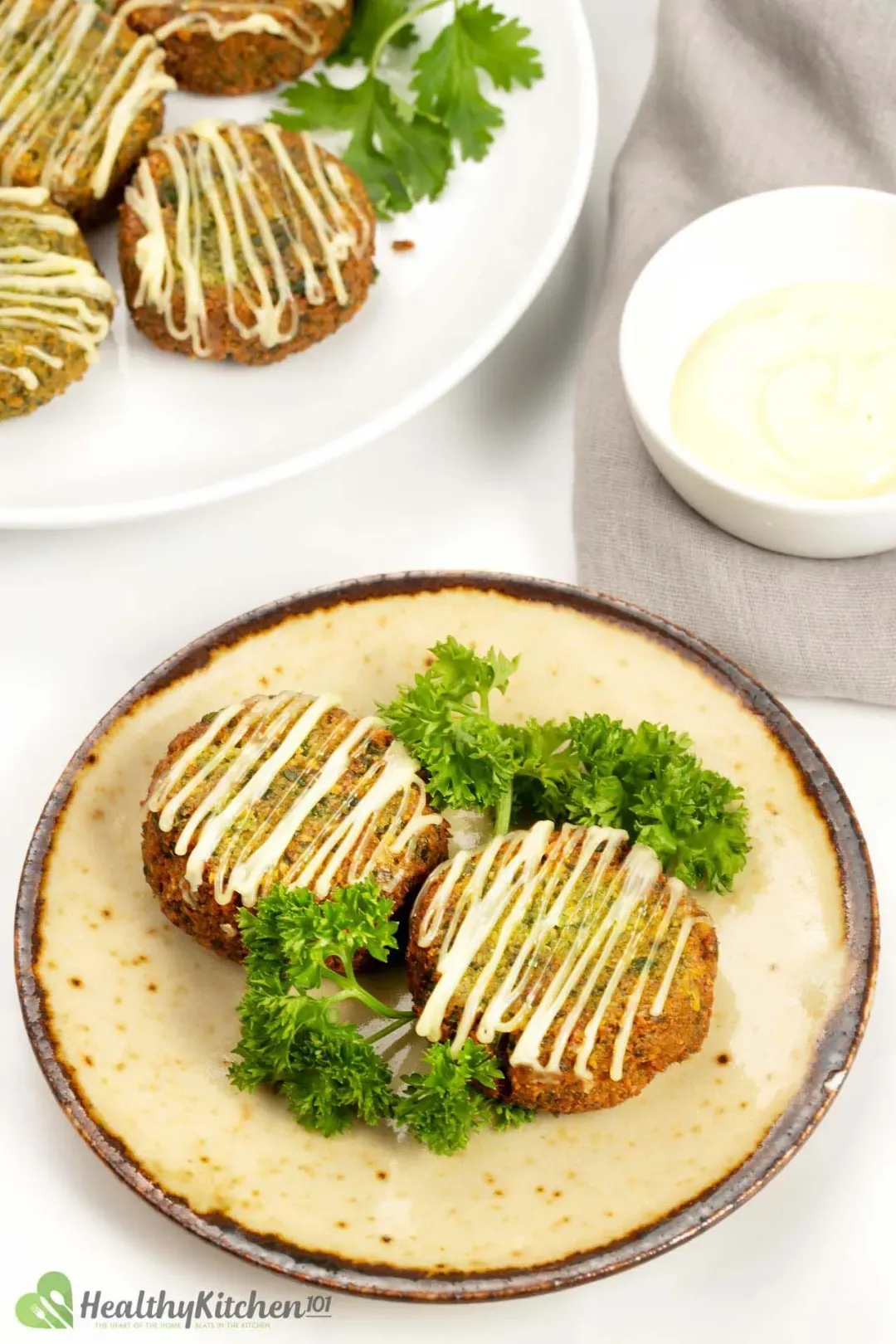 2. Tahini Sauce for Falafel
The main component of this nutty, creamy sauce is tahini paste— a thick, oily paste made of ground sesame seeds. The paste contains healthy fat, so tahini is considered a healthy dip.
To make the sauce, first, dilute 1 tbsp of the paste with 1 tbsp lukewarm water. Then, season it with minced garlic, lemon juice, chopped parsley, salt, and pepper, all to your taste.
The final product should have an earthy aroma, a creamy texture, and a garlicky, nutty taste. Thanks to the chopped parsley and lemon juice, it is also really fresh and bright.
3. Tzatziki Sauce for Falafel
Did you know that cucumbers can be turned into a refreshing dip? All you need are ingredients you probably have in the pantry and a mixing bowl.
To the bowl, add ½ cup grated cucumbers, ¼ cup chopped dill, ½ cup Greek yogurt, 2 tbsp olive oil, and 2 tbsp garlic. Season with salt and lemon juice to taste, and a bright, fresh dip is born.
What to Serve with Falafel
This versatile food can be served with many things:
1. Salads
Serving falafel with pita can make a wholesome, but pretty dry meal. For this reason, a salad on the side can be of good use.
There's a variety of fancy salads (and we have plenty of those!), but for this dish, sticking to simple options is best. A tangy, bright Greek salad would do, which takes around 15 minutes to prepare.
2. Tacos
Taco shells are a lower-carb alternative to pita bread, which is often served with falafel. Try falafel tacos and you may never go back!
3. Hummus
Belonging to the same cuisine, hummus and falafel are often served together as finger food. Hummus is also made of chickpeas, which is a delicious dip for crunchy carrots and celery.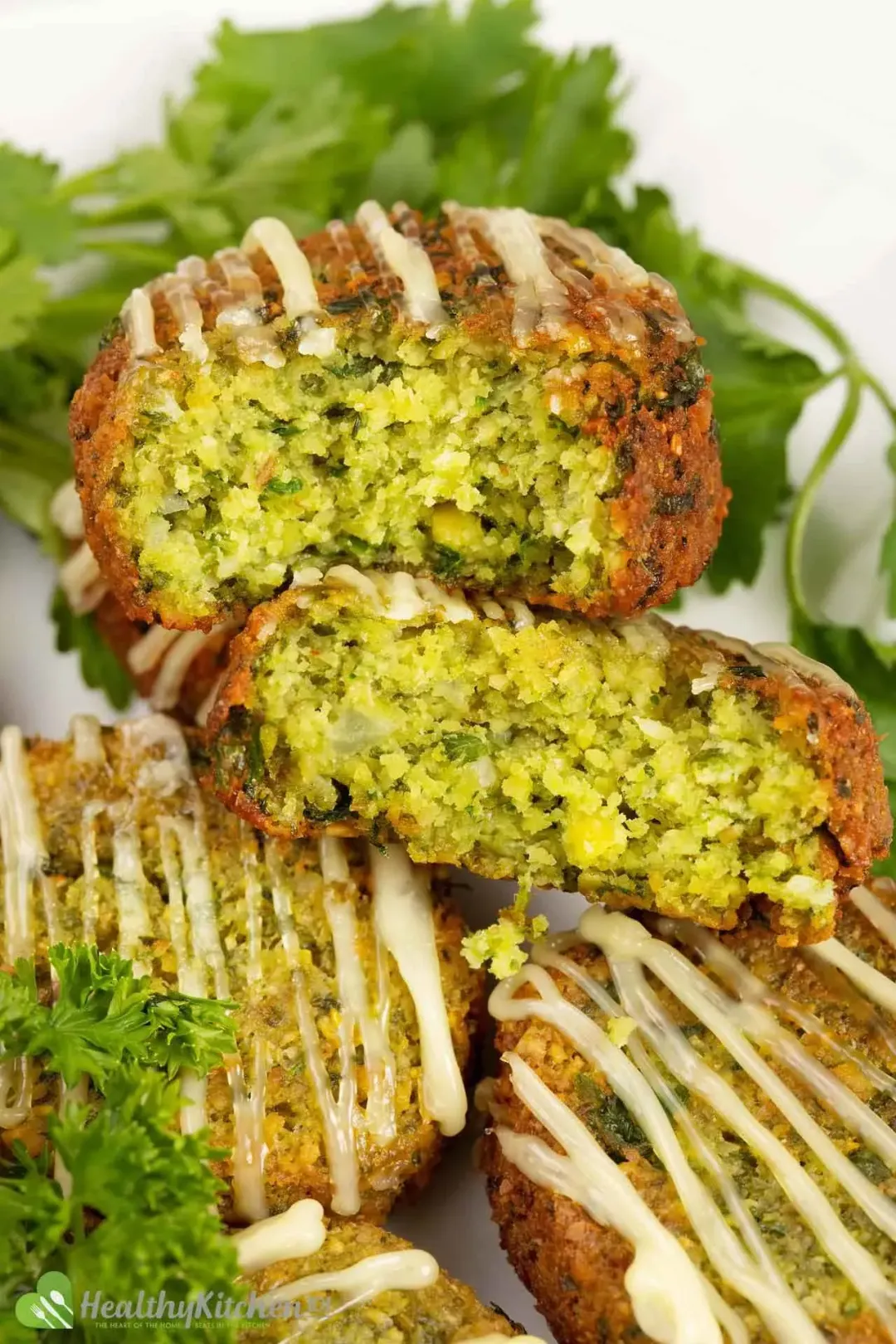 You May Also Like
FAQ
1. Can You Freeze Falafel?
They are PERFECT to freeze before frying. Make a large batch, keep them in a Ziploc bag, and freeze them until you need them.
Since they are frozen, they definitely need extra time in the pan/oven. The temperature should be lowered to 250°F so the interior can be cooked as the crisp layer is formed.
You can freeze leftover falafel as well. However, if you intend to use the leftovers within the week, refrigerating them does the job.
2. How to Reheat Falafel
Using a microwave is a big no-no for foods with a dense interior like bread or falafel. Heat isn't distributed evenly and, in several cases, the inside can burn while the outer is just barely warmed up.
To reheat frozen or refrigerated falafel, place them in the oven at 250°F and bake for 15 minutes. Flip halfway through so both sides can be cooked evenly.
3. Using Canned Chickpeas for Falafel
An advantage of using fresh chickpeas is that you have full control over the sodium content. Canned chickpeas, although more convenient to use, can be really salty.
So, before using canned chickpeas, make sure to give them a thorough rinse to remove excess salt.
Plus, using canned chickpeas, which are already cooked, is likely to result in falafel that fall apart. But don't worry, we have ways to fix this.
4. Prevent Falafel from Falling Apart
Although there is flour and liquid to act as a binder, it's not always enough. Sometimes, the balls may not hold their shape and will fall apart in the pan.
One way to fix this is to break the falafel and form smaller balls. The smaller they are, the higher the chance for them to stay intact in the pan.
If that also fails, we suggest you place them in the freezer for 30 minutes before frying.
Falafel
This falafel recipe makes healthy and crunchy falafel, a perfect snack that makes parties or reunions warm and intimate. Make some and the bowl should be empty in seconds.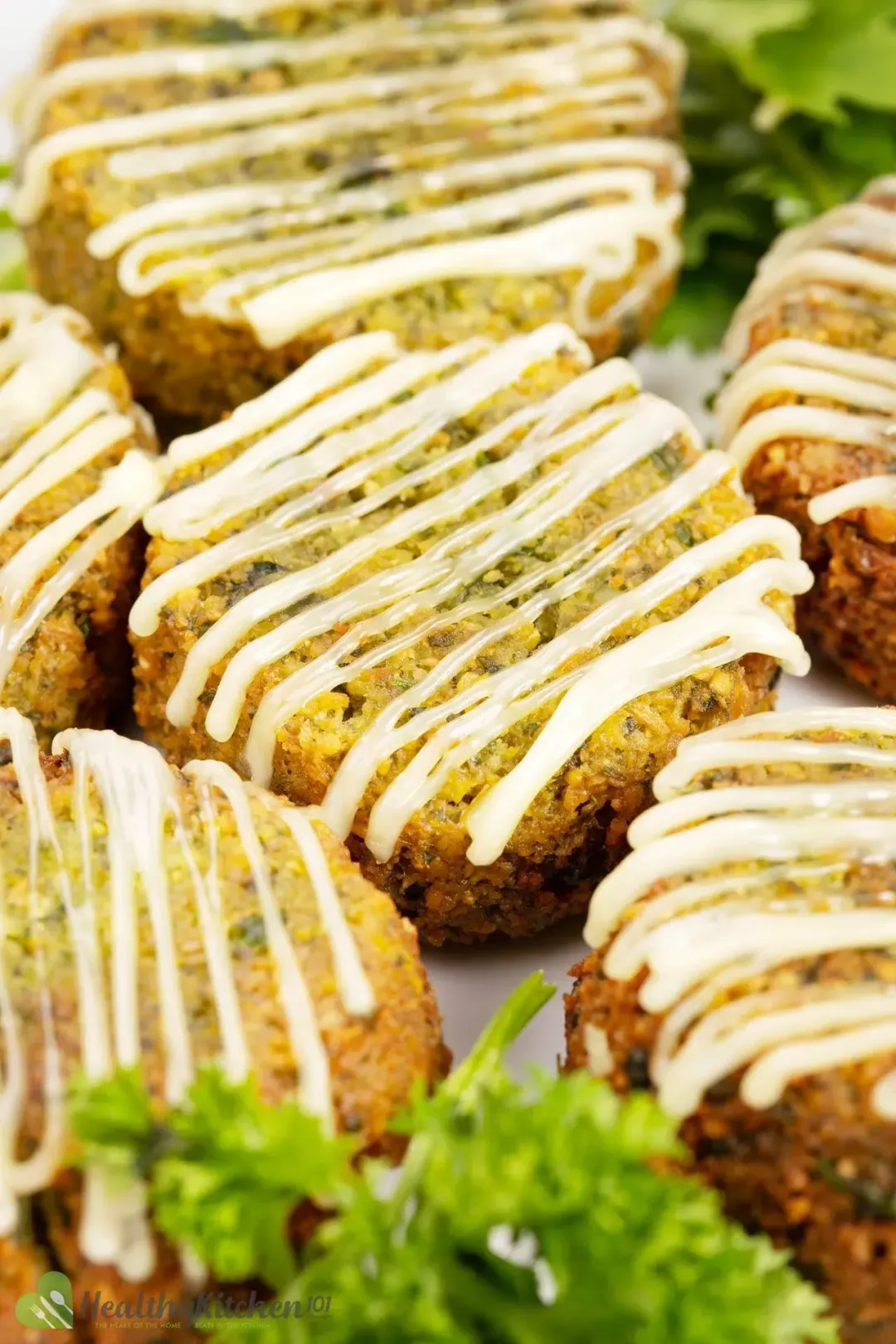 cook TIME

10 mins

prep TIME

30 mins

total TIME

40 mins
COURSE

Side Dish

CUISINE

Middle East

SERVINGS

CALORIES

255 kcal
INGREDIENTS
4 oz

dry chickpeas

(soaked overnight)

1/2 cup

parsley

(chopped)

1/4 cup

cilantro

(chopped)

1/2 tbsp

all-purpose flour

3 tbsp

Japanese mayonnaise
INSTRUCTIONS
1
Wash 4 oz dry chickpeas and separate their skin. Remember to soak the chickpeas overnight or you won't have falafel today!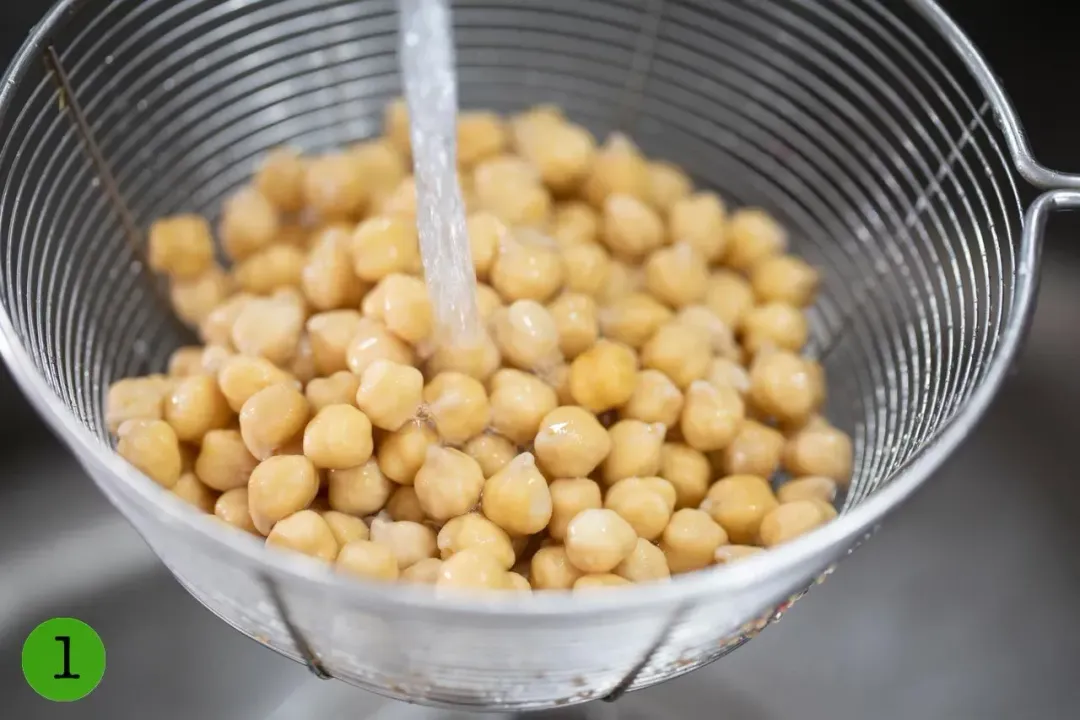 2
Blend 1/2 cup parsley and 1/4 cup cilantro finely. Add 1.4 oz onion, 1 tbsp garlic, seasonings (1/4 tsp salt, 1/2 tsp ground cumin, 1/4 tsp ground coriander), 1/2 tbsp all-purpose flour, 1/8 tsp baking soda, 1 tsp lemon juice, and blend. Add soaked chickpeas and blend. Scrape down the sides to get any big chunks at the bottom, and blend until there are no more big chunks.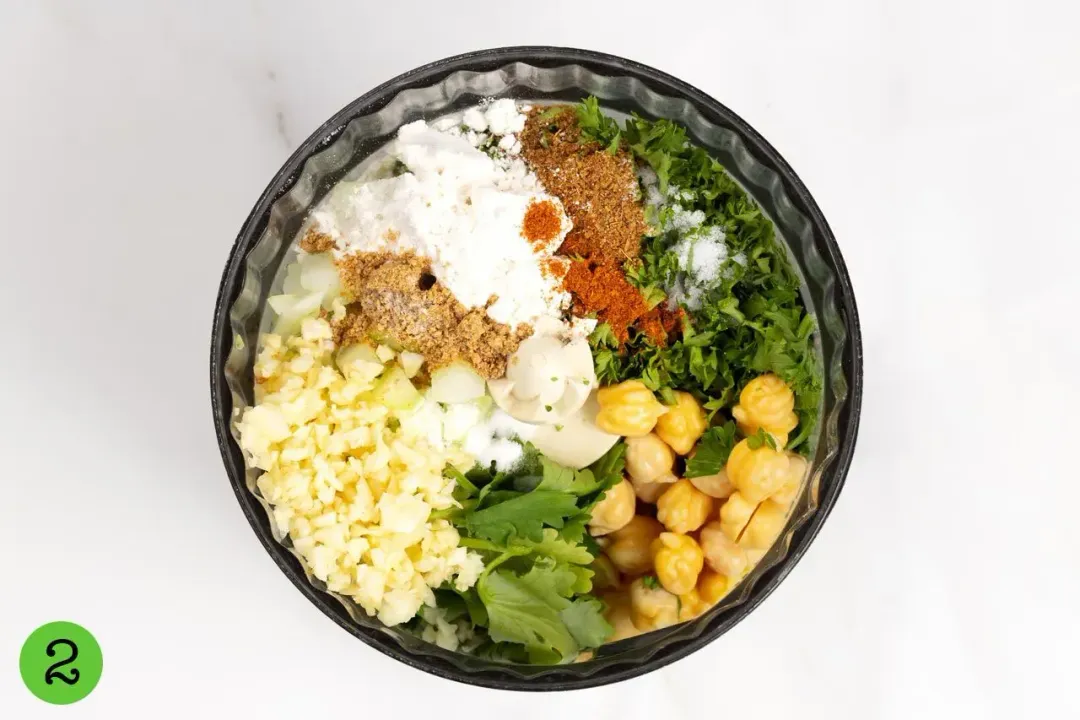 3
Divide the mixture into eight equal parts. Use your hands to form eight balls. Place them in the freezer for half an hour before frying.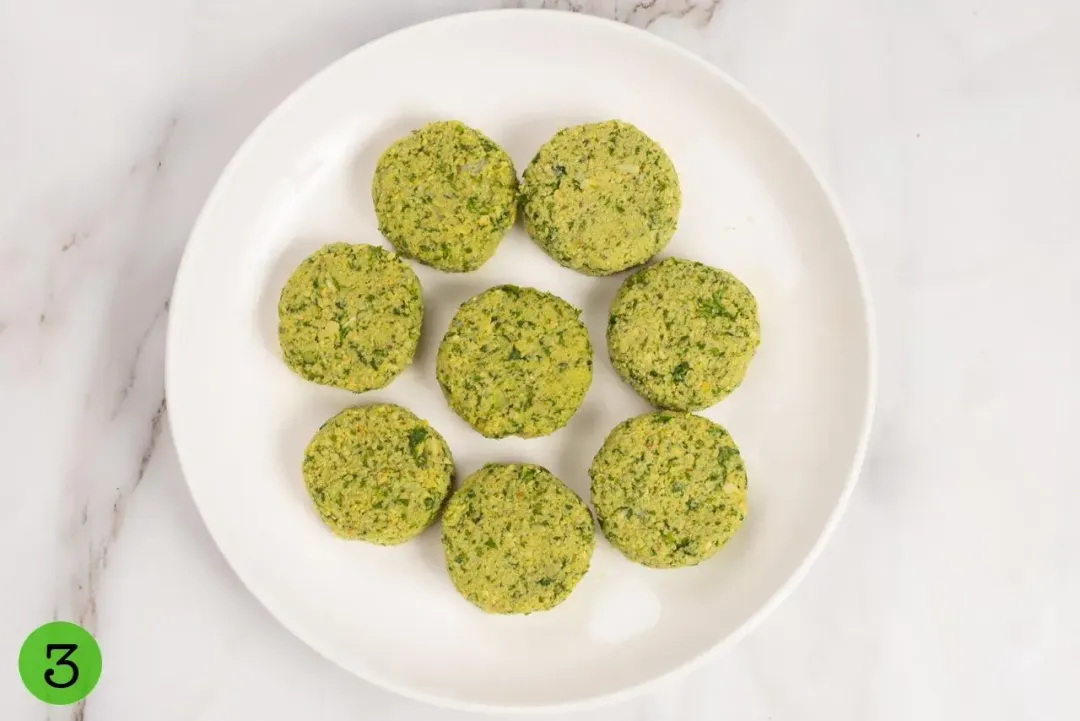 4
Heat a pot of 2 cups canola oil over medium heat for 5 minutes, then turn the heat to low. Fry the falafel until evenly golden brown, then take them out and place on a rack or paper towel.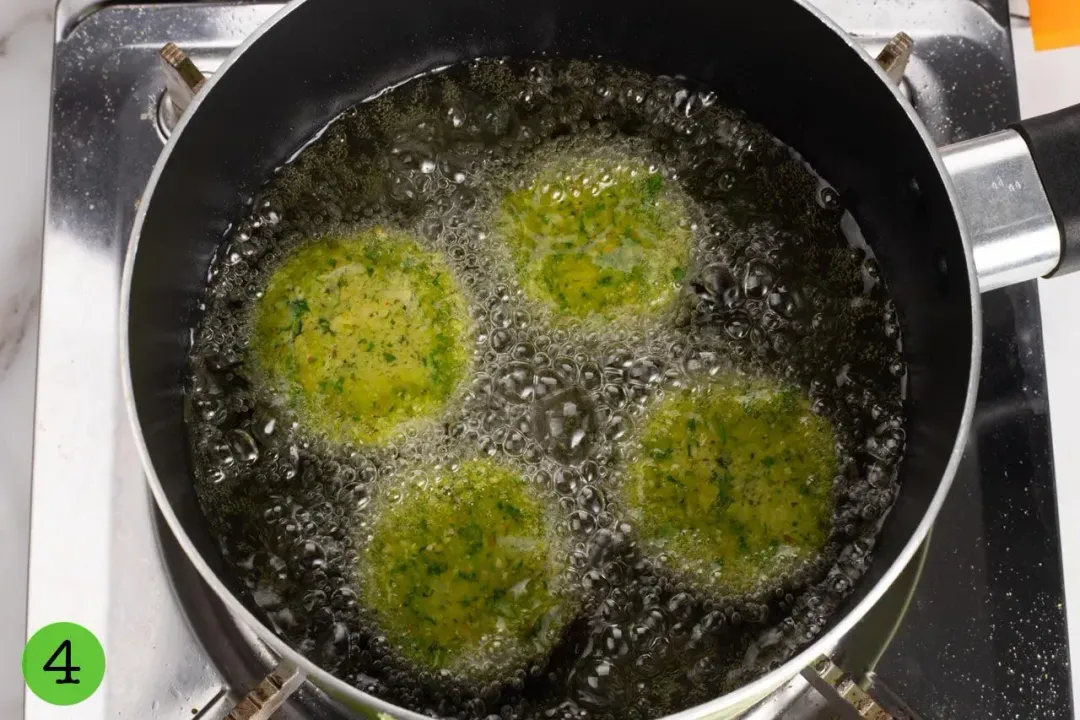 5
Serve with mayonnaise or homemade dipping sauce.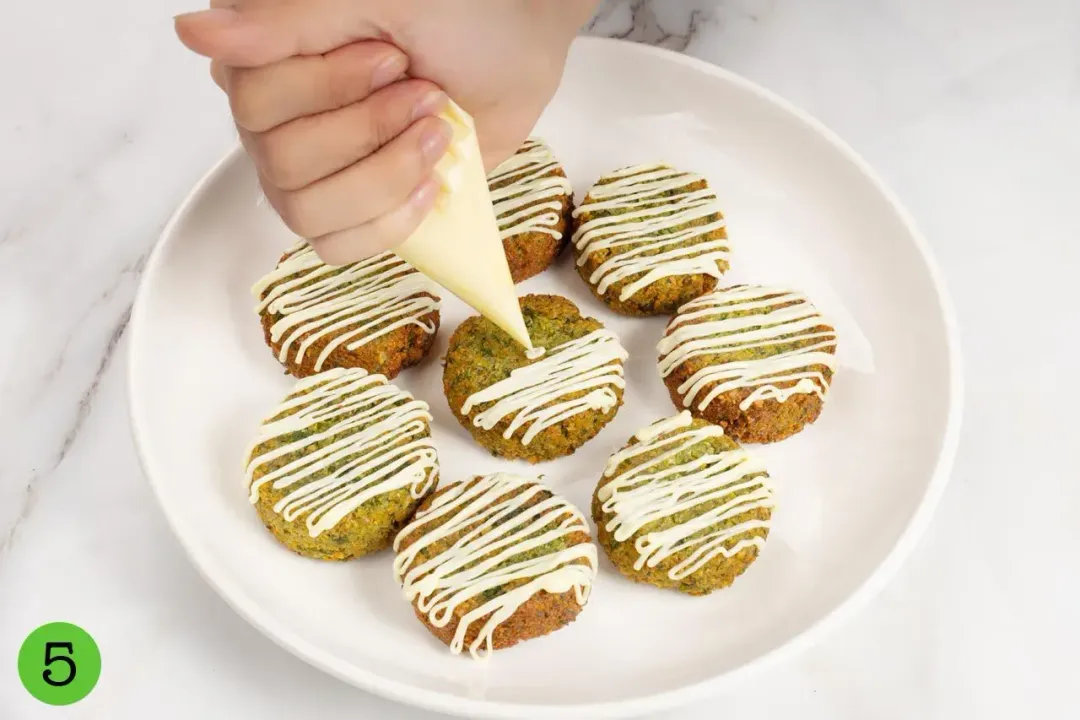 (*) Only part of the oil will end up in the final product, and we have calculated nutritional values based on that amount. The whole amount is needed for frying the falafel, but what actually ends up being consumed is 1.75 tbsps of canola oil for four servings.
NUTRITION
Nutrition Facts
Falafel
Amount Per Serving (1 serving)
Calories 255
Calories from Fat 144
% Daily Value*
* Percent Daily Values are based on a 2000 calorie diet.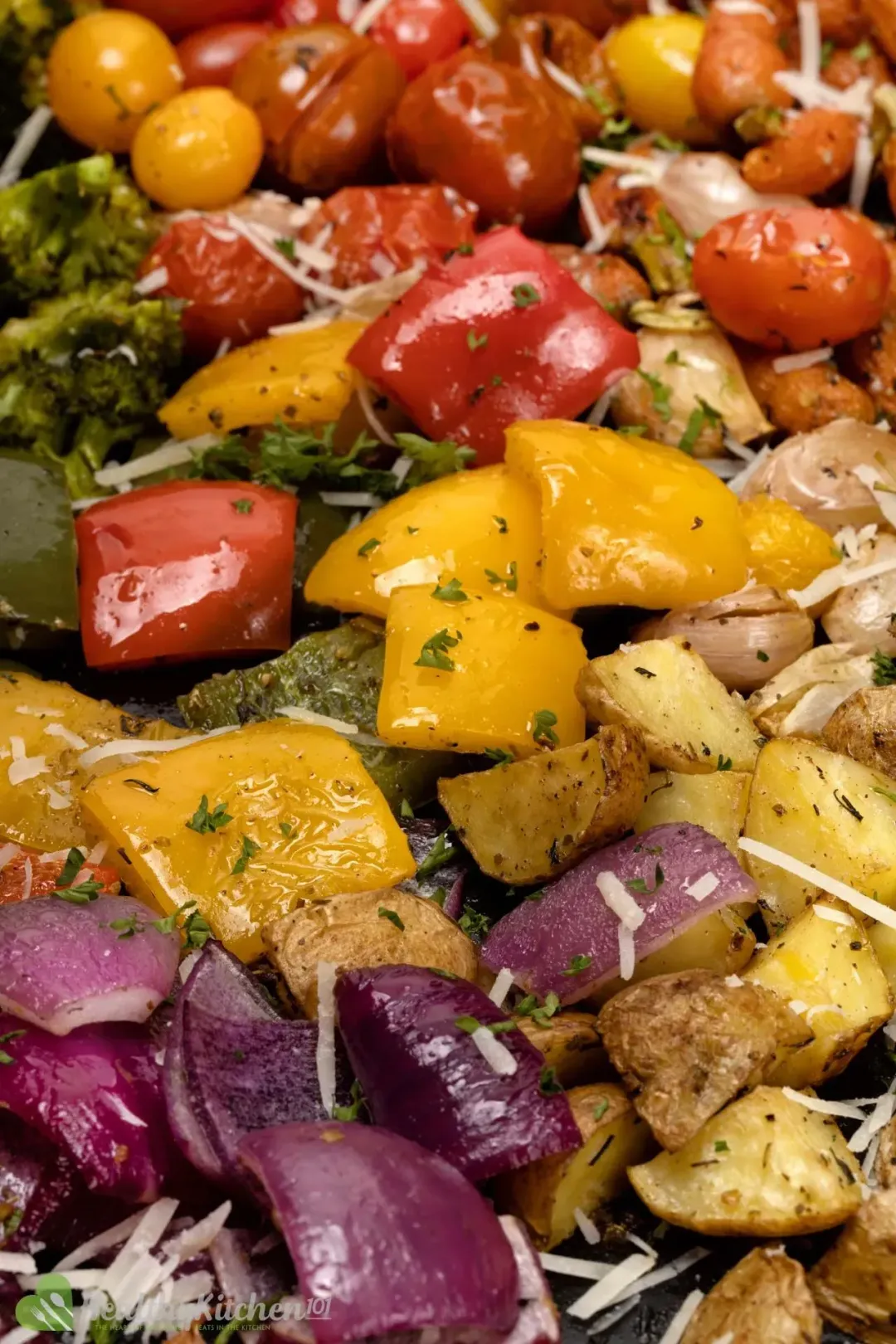 Previous Recipe
Roasted Vegetables
Roasted Vegetables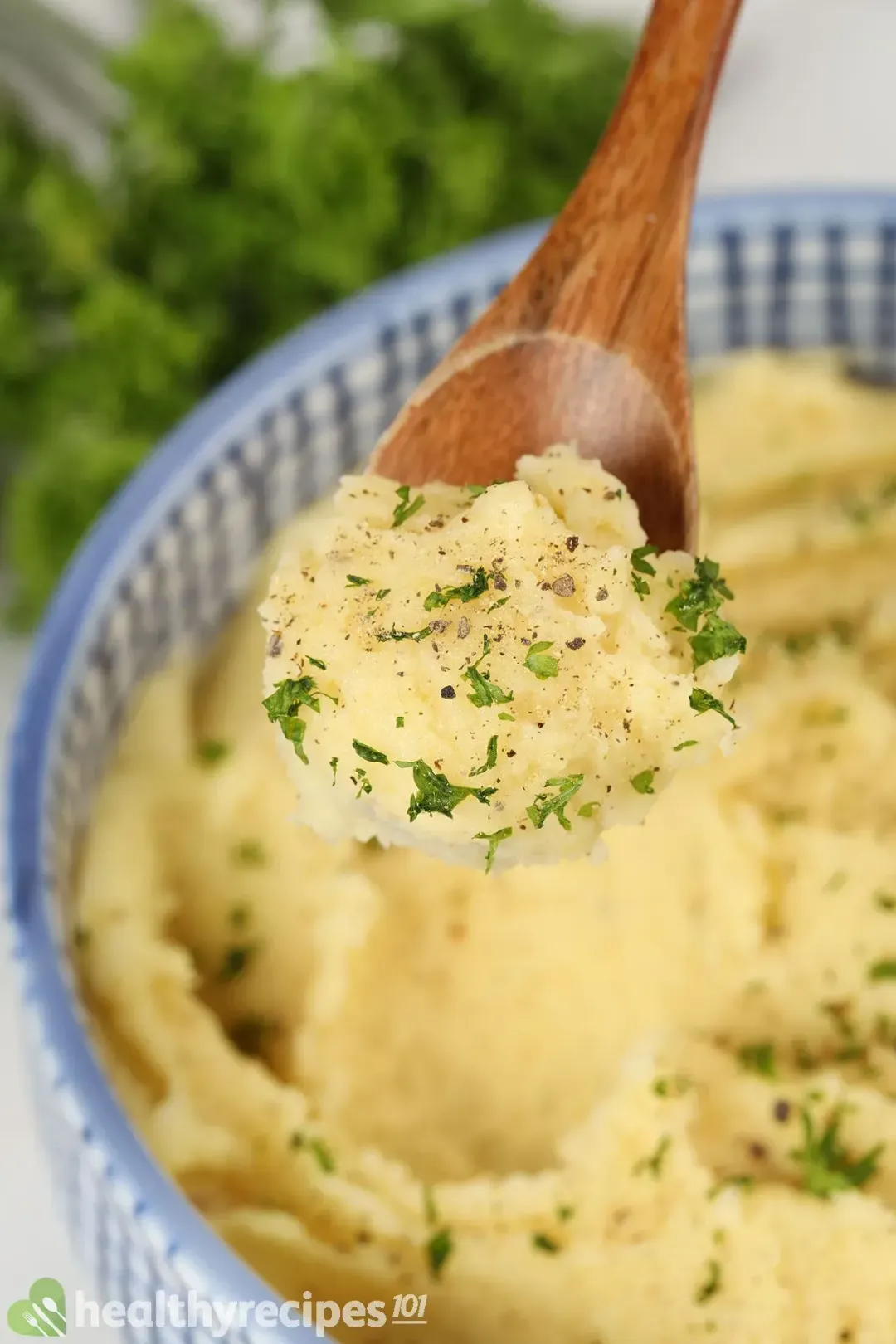 Next Recipe
Healthy Mashed Potatoes
Healthy Mashed Potatoes
Head Chef, Culinary Consultant
Tuyet Pham is an award-winning Saigonese chef who believes that joy is the secret ingredient to delicious food. At Healthy Recipes 101, Tuyet personally tests and simplifies every recipe, ensuring maximum flavor with minimal effort. With a background at prestigious French restaurants P'TI Saigon and Le Corto, Tuyet knows how to make every dish exceptional.
Writer, Author
Luna Regina is an accomplished writer and author who dedicates her career to empowering home cooks and making cooking effortless for everyone. She is the founder of HealthyKitchen101.com and HealthyRecipes101.com, where she works with her team to develop easy, nutritious recipes and help aspiring cooks choose the right kitchen appliances.
Nutrition Reviewer
Lizzie Streit is a Minneapolis-based dietitian and founder of It's a Veg World After All. She completed her MS in Human Nutrition from Drexel University, and is an expert in culinary nutrition, recipe development, and nutrition communications. Lizzie's philosophy is centered around making nutrition recommendations, and especially the advice to eat more vegetables, approachable and realistic. She is excited to be working with the team at Healthy Recipes 101 to ensure that their recipes are both nutritious and delicious.
Yum! I love falafel and yours are picture perfect! Thanks for all the excellent tips!

Thanks for stopping by, Liz! I really am looking forward to seeing your very own Falafel! If you do make some, feel free to share the pics with me, okay? 😀

I hope to make this with gluten free flour!! Looks good! Gluten is a protein made up of 2 peptides. People with Celiac disease react to the peptide glutenin ( and other things in wheat) So not kneading it doesn't make it safe.

YUM! I love falafel and this whole spread looks divine. I like the "pain in the pan" — that's cute! I even like hummus with my falafel!