With summer right around the corner, we can't help but dust off some of our favorite Roma tomato recipes to create dishes that celebrate this season's vibrant and lively nature. This tomato variety is so versatile and flavorful that you can make a wide range of dishes with it—from hearty pasta and comforting pastries to fresh salads, wholesome pizzas, and many others.
Whether you're a seasoned chef or a novice in the kitchen, these dishes are still easy enough to whip up with little to no trouble. So grab your apron and get ready to cook up a storm!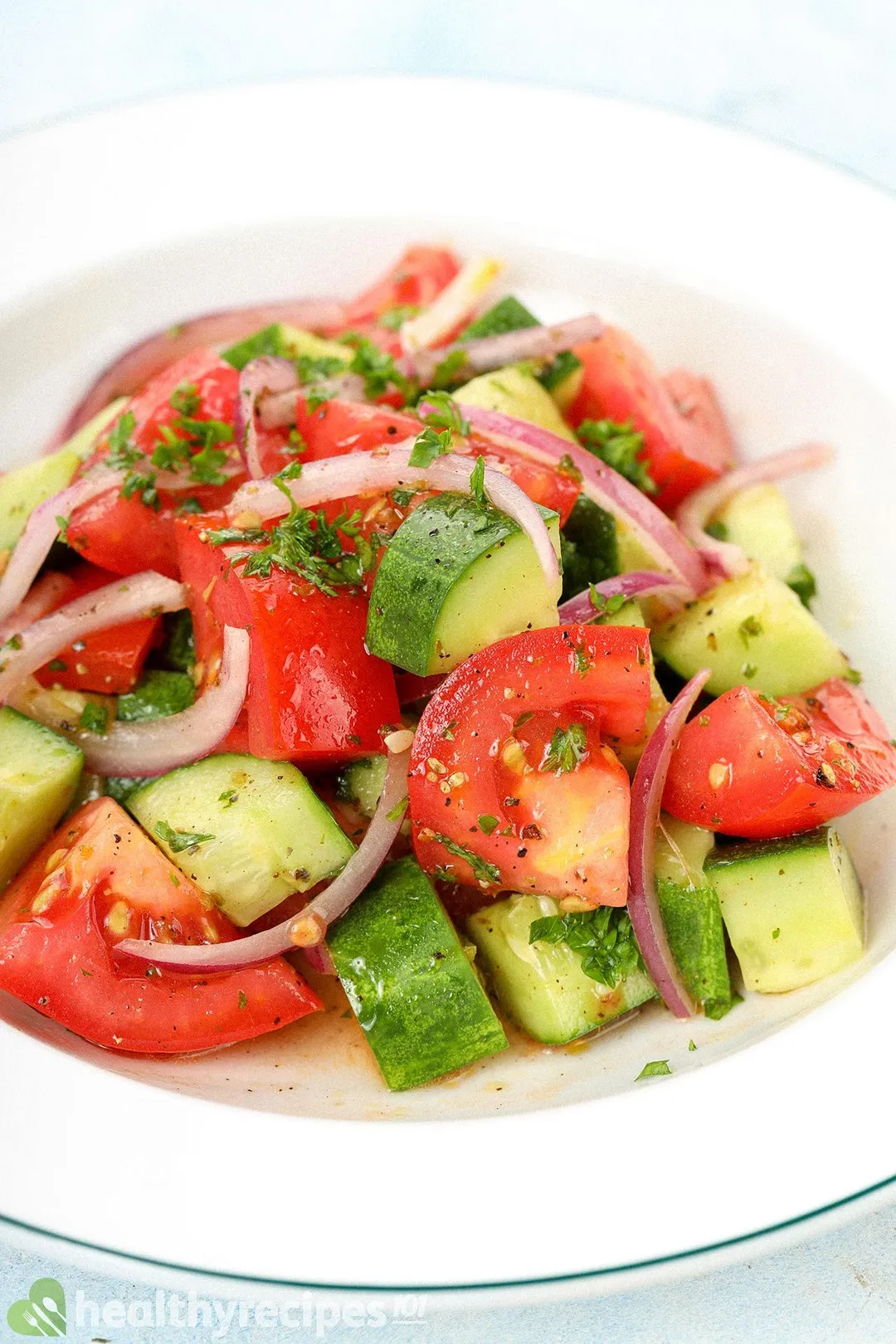 25 Roma Tomato Recipes Worth Trying Out This Summer
1. Pico De Gallo
Pico de gallo, also known as salsa fresca, is a delicious Mexican side dish made with diced tomatoes, onions, jalapenos, cilantro, lime juice, and salt. This combination creates a vibrant mixture of sweet, zesty, and bright flavors that tantalize the taste buds with endless excitement. It's a perfect companion for all kinds of Mexican dishes, such as tacos, fajitas, tortilla pie, enchiladas, and many more.
Go to Recipe
2. Baked Tomatoes With Parmesan and Mozzarella Cheese
Each bite is a mouthful of flavor explosion with these cheese-baked Roma tomatoes. They come out of the oven bursting with a juicy, sweet-tart taste, elevated by tangy melted cheese, aromatic herbs, and dried spices. You can have them ready in less than 30 minutes and five simple steps—a perfect effortless appetizer for all those holiday parties and get-togethers.
Go to Recipe
3. Fresh Tomato Sauce
With a dense texture and low moisture content, Roma tomatoes are especially perfect for making sauce. When simmered with sautéed onion, tomato paste, garlic, herbs, and spices, their fresh tart flavor is intensified into a vibrant burst of goodness. Make a whole jar so that any time your pasta, pizza, casserole, meatballs, etc. need a little jazzing up, you won't have to think twice about what to do.
Go to Recipe
4. Tomato Pesto Focaccia
Focaccia is an Italian flatbread made from flour, yeast, oil, and water—similar to pizza dough. Depending on your personal preference, this bread can be baked with various toppings, most commonly herbs and vegetables. 
With this recipe, Roma tomatoes are utilized to bring a sweet-tart burst of flavor to each fluffy bite. Warm from the oven, focaccia is a comfort food you can eat on its own, with soup or salad, or turn into an irresistible, cheese-dripped sandwich.
Go to Recipe
5. Bruschetta
It'd be lackluster to talk about tomatoes without mentioning Bruschetta. This classic appetizer is made by toasting baguette slices, then topping them with a juicy and fragrant mixture of diced tomatoes, garlic cloves, herbs, balsamic vinegar, and olive oil. The result is an effortlessly delicious and vibrant dish that makes perfect companions for all those lazy summer days and sunny outdoor gatherings.
Did you know that you can also make Bruschetta with chicken instead of bread? Check out our Bruschetta Chicken Recipe for more details.
Go to Recipe
6. Tomato Basil Soup
This tomato basil soup is like a warm hug on a cold day, filling you with soul-soothing comfort. The roasted Roma tomatoes lay a rich and tangy base that bursts with flavors, laced with aromatic basil and hearty sautéed veggies. With dairy blended in the mix, this soup comes with a delectable creaminess that melts right onto the taste buds. Pair it with a grilled cheese sandwich, pasta, or some toasted bread for a foolproof pick-me-up.
Go to Recipe
7. Cucumber Tomato Salad
This cucumber tomato salad is a side dish that will fit right into all your summer meals, whether they're picnics, cookouts, or casual dinners. Crunchy cucumber, juicy tomatoes, and piquant red onion are tossed with a tangy and slightly sweet vinaigrette dressing. The result is a fresh and bright mixture of flavors that captivate the taste buds while still leaving room for your savory mains to shine.
Go to Recipe
8. Salsa Ranchera
This salsa ranchera is a rich, smoky, chunky, and slightly spicy blend of Worcestershire sauce, cilantro, roasted tomatoes, chiles, onions, and garlic. Much like other salsa, this one also makes an excellent addition to Mexican dishes like tacos, burritos, nachos, etc. Moreover, you can use it as a dip for chips and vegetables, as a topping for grilled meats or fish, or even as a marinade.
Go to Recipe
9. Pasta With Roma Tomatoes and Shrimp Sauce
A plate full of tender pasta drenched in a vibrant sauce is always a welcomed sight at any dining table. In this recipe, the sauce is made by simmering Roma tomatoes with shrimp shell broth, garlic, herbs, and jalapeño pepper. This gives it a much richer taste than regular tomato sauces, dotted with seafood-sweet notes that drench the pasta in sensational flavors. 
Go to Recipe
10. Roasted Roma Tomatoes
Slow-roasting Roma tomatoes is a fantastic way to bring out all their hidden sweet-tart goodness and intensify their natural flavors. All you have to do is coat the slices in olive oil, herbs, and seasoning, then let the oven take care of the rest. You can eat these on their own as a fun, bite-sized appetizer or snack, or use them as toppings for salads, pizzas, bruschetta, etc. The possibilities are endless!
Go to Recipe
11. Spaghetti With Pomodoro Crudo
Pomodoro crudo is Italian for "raw tomato", and that's exactly what makes this dish so special. The tomato sauce is uncooked, simply made by stirring tomatoes, onion, herbs, and spices together. Tossed with al dente spaghetti, it brings the whole dish to life with a rustic, natural taste that's still very vibrant. You can make this dish in two easy steps and 30 minutes—a perfect quick fix for all those busy days.
Go to Recipe
12. Pesto Mozzarella Pizza
Homemade pizza is the epitome of both comfort and indulgence, and this pesto mozzarella pizza is no exception. Each bite brings unadulterated joy to the taste buds thanks to the bright, fragrant pesto and milky melted cheese. The Roma tomatoes squeeze in between the gooey sauce and cheese to give that extra flavor boost and additional texture, effortlessly tying everything together.
If you've got the time and energy, don't hesitate to give this pizza a try and fill your kitchen with the heavenly scent of Italian cuisine. For more homemade pizza ideas, check out our Alfredo Chicken Pizza Recipe and Buffalo Chicken Pizza Recipe.
Go to Recipe
13. Ratatouille
Ratatouille is a delightful and flavorful French dish that will transport your taste buds to the heart of Provence. With slices of tomatoes, squash, zucchini, and eggplants laid into a rainbow spiral, this dish is a beautiful centerpiece that never fails to impress. The layers of vegetables are baked to tenderness with olive oil, then enjoyed hot with a hearty piperade sauce, creating a mouthwatering medley of flavors to keep you mesmerized from the very first bite.
Go to Recipe
14. Shakshuka
Shakshuka is a North African dish made by simmering tomatoes, bell peppers, spices, and a few eggs together. This savory and hearty dish is often served with toasted bread, pita bread, or roasted veggies for a filling and satisfying meal—whether it's breakfast, lunch, or dinner. It's also highly customizable too, so you'll have no problem tailoring the flavors to fit your liking perfectly.
Go to Recipe
15. Tomato Breakfast Tart
Start your day with a burst of sunshine from this golden tomato breakfast tart. The crumbly pie crust is filled with a mixture of eggs, sautéed veggies, cheese, fresh herbs, and Roma tomato slices. Each bite brings textural contrasts and gorgeous flavors that promise so much excitement. It does require a bit more time than other breakfast foods to put together, however, so it might be more suited for those carefree weekends than last-minute meals.
Go to Recipe
16. Tomato Galette With Basil Pesto and Feta
This tomato galette is the ultimate summer treat for those who love savory pastries and fresh, juicy tomatoes. It has all the decadent goodness of a typical tart pie—crispy and buttery crust, flavor-bursting fillings, and a heavenly aroma—but requires only half the effort. Bake up this charming, rustic treat whenever you need a feel-good food that comes together with little trouble and still brings magic with every bite.
Go to Recipe
17. Roma Tomato Salad with Feta and Garlic
This Roma tomato salad is a perfect companion to any meal, whether it's an outdoor grill or a casual weeknight dinner. It features Roma tomatoes, basil, and garlic tossed in an olive oil and balsamic dressing, then finished off with crumbles of feta cheese. The result is a beautiful collision of piquant, tart, tangy, and deep balsamic flavors, with an herby undertone that leaves a lingering aftertaste—just enough to complement savory mains while also keeping your palate intrigued.
Go to Recipe
18. Tomato Risotto With Roasted Corn
Comforting, decadent, and dripping with vibrant flavors, this tomato risotto is a love letter to summer and all its whimsical goodness. Arborio rice is simmered in tomato broth and served with roasted corn kernels and grated cheese, giving each velvety spoonful a robust mixture of sweet and tart flavors. You can serve this dish for lunch, dinner, or on any occasion that calls for something both warming and invigorating.
Go to Recipe
19. Garlic Basil Chicken With Tomato Butter Sauce
Don't let this dish's luxe appearance fool you, it's actually super easy to make with only eight familiar ingredients. Chicken breasts are pan-fried, then drenched in a luscious, rich, and enthralling garlic butter tomato sauce. The basil comes in last with an aromatic kick that leaves a sophisticated, lingering aftertaste on your palate. Laid over pasta, it's the perfect dish to serve whenever you aim to impress, or simply looking for a bit of indulgence.
Go to Recipe
20. Penne With Spinach & Chicken Sausage
This 15-minute dish is a lifesaver for those busy days and nights when you just need something quick and easy that still tastes amazing. It combines the rich, savory flavor of chicken sausage with spinach's earthy taste, while the pasta adds some texture that makes the dish incredibly filling and satisfying. Everything is coated in a delectably vibrant sauce that leaves you utterly hooked.
Go to Recipe
21. Chickpea Shawarma Dip
Shawarma is a well-loved Middle Eastern dish made by slow-roasting meat (lamb, chicken, beef, etc.), then wrapping it in a flatbread with various veggies and a yogurt sauce. This recipe turns shawarma into a creamy, tangy, and hearty dip that's served with chickpeas, Roma tomatoes, and pita bread. It's the ultimate party snack for those who love bold flavors and a whole lot of excitement in their food.
Go to Recipe
22. Quesabirria Tacos
Meet taco world's newest superstar—Quesabirria tacos. Consisting of stewed meat, veggies, and melted cheese, they're a stellar blend of savory, spicy, and cheesy flavors that pull at your heartstrings with every bite. The cherry on top is the accompanying birria dipping sauce that takes these tacos from delicious to out-of-this-world amazing—a must-try for Mexican food lovers.
Go to Recipe
23. Grilled Fish Tacos With Roasted Tomato Salsa
Here's another taco recipe coming your way, because we honestly can't get enough of them. This one features halibut seasoned with cumin, salt, and black pepper then grilled and tucked inside a deliciously smoky and vibrant roasted tomato salsa and crispy corn tortillas. It's packed with exceptional flavor depths that tug at your senses in the most beautiful way.
Go to Recipe
24. Italian Garlic Butter Shrimp
This Italian garlic butter shrimp is a culinary delight that comes together in four steps and less than 20 minutes. The shrimp are cooked to perfection in a rich and hearty sauce that bursts with gorgeous sweet-tart flavors and a mild zesty undertone. It makes a mouthwatering and flavor-bursting appetizer, but you can also serve it with rice, pasta (like we do with this recipe), or toasted bread to create a fulfilling, wholesome main course.
Go to Recipe
25. Taco Pasta Skillet
A filling, satisfying skillet of pasta that comes with all the savory, decadent, and cheese-soaked glory of a taco? Sign us up!
This dish features pasta, ground beef, diced Roma tomatoes, and charred corn cooked in a rich tomato sauce stirred with taco seasoning. The cheese comes in at the end and binds everything together in a luscious twist that makes this dish unbelievably irresistible.
Go to Recipe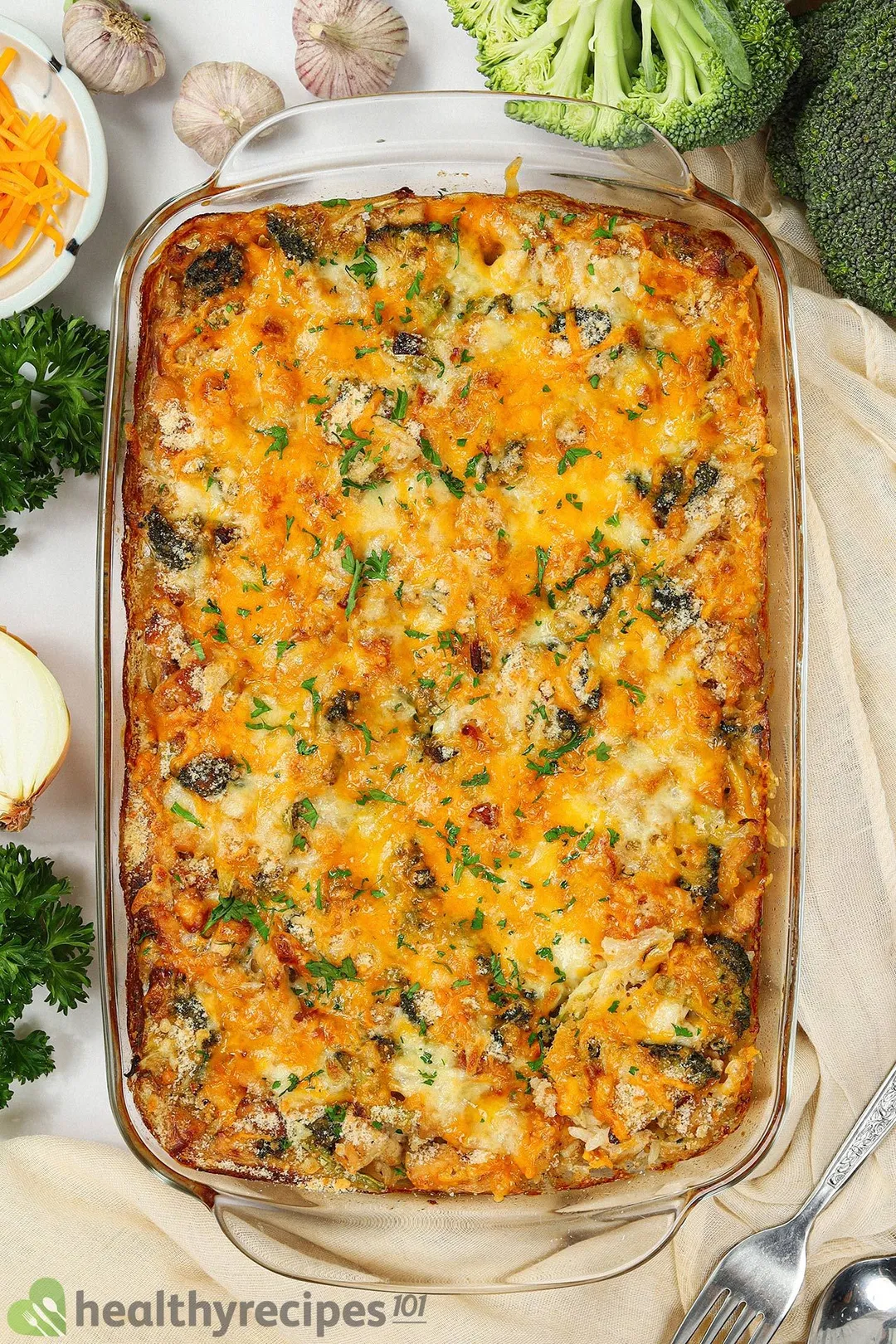 Previous Recipe
Summer Casserole Recipes
Summer Casserole Recipes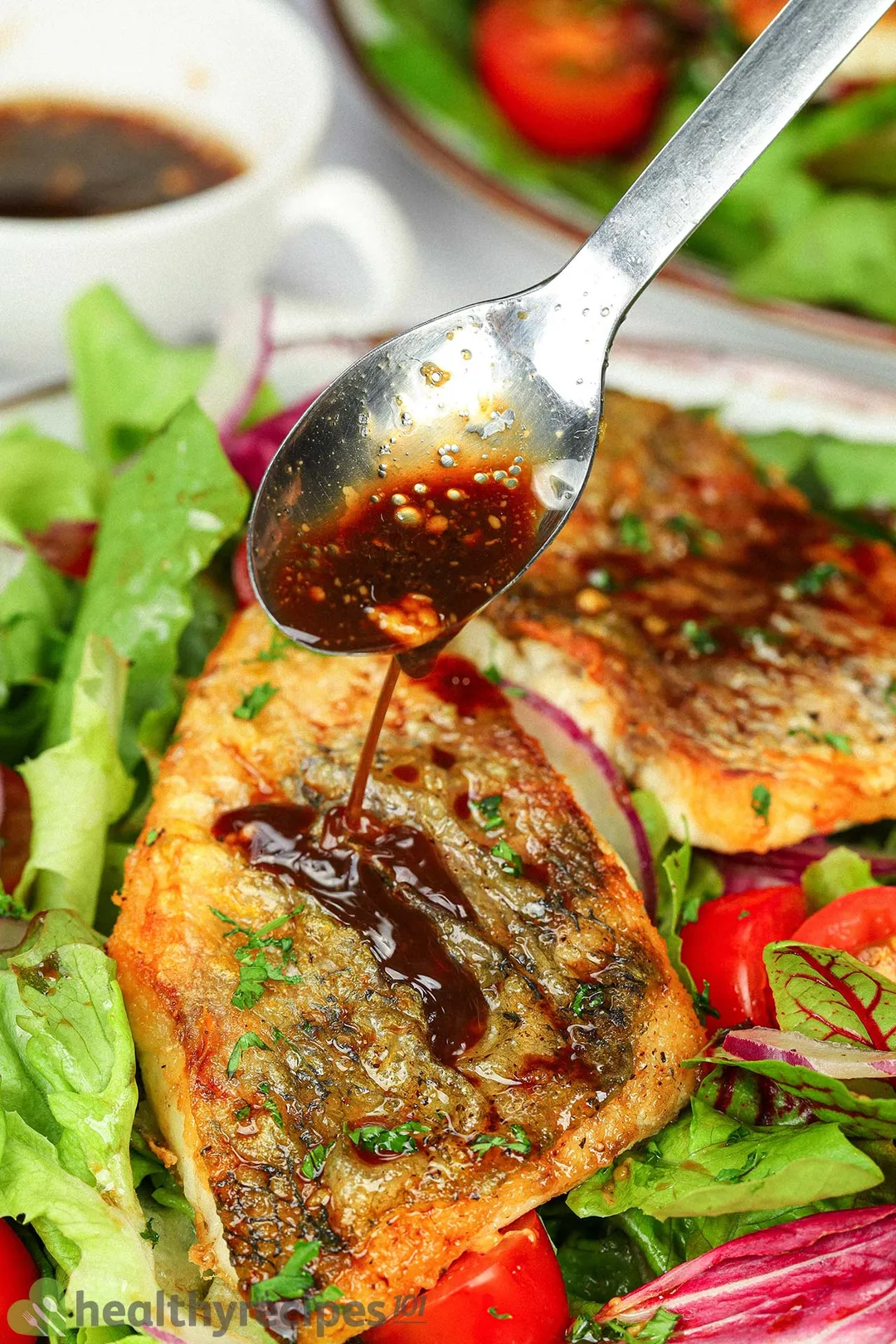 Next Recipe
Balsamic Vinegar Recipes
Balsamic Vinegar Recipes
Writer, Author
Luna Regina is an accomplished writer and author who dedicates her career to empowering home cooks and making cooking effortless for everyone. She is the founder of HealthyKitchen101.com and HealthyRecipes101.com, where she works with her team to develop easy, nutritious recipes and help aspiring cooks choose the right kitchen appliances.
Comments/ Reviews