Our Instant Pot chicken and dumplings recipe will show you how to make this comforting staple in less than an hour.
Though cooked in a shorter time compared to the traditional stovetop method, this soup is creamy, rich, and bursting with flavors and textures from tender chicken, fluffy dumplings, and crisp potatoes and carrots. It'll warm you up and comfort your soul on a long, cold winter day.
Is This Chicken and Dumplings Recipe Healthy?
Yes, our chicken and dumplings recipe is healthy.
Despite being a rich soup, each serving of our chicken and dumplings contains only approximately 500 calories, leaving enough room to add a salad and juice drink for a filling 750-calorie meal.
Furthermore, our recipe uses minimal added salt, milk, and butter, keeping the nutrition contents like sodium and saturated fat aligned with USDA's Dietary Guidelines. The dish turns out healthy but still bursting with flavor.
To sum up, this recipe is undoubtedly a healthy bowl of hot chicken soup that you'll want to make again and again.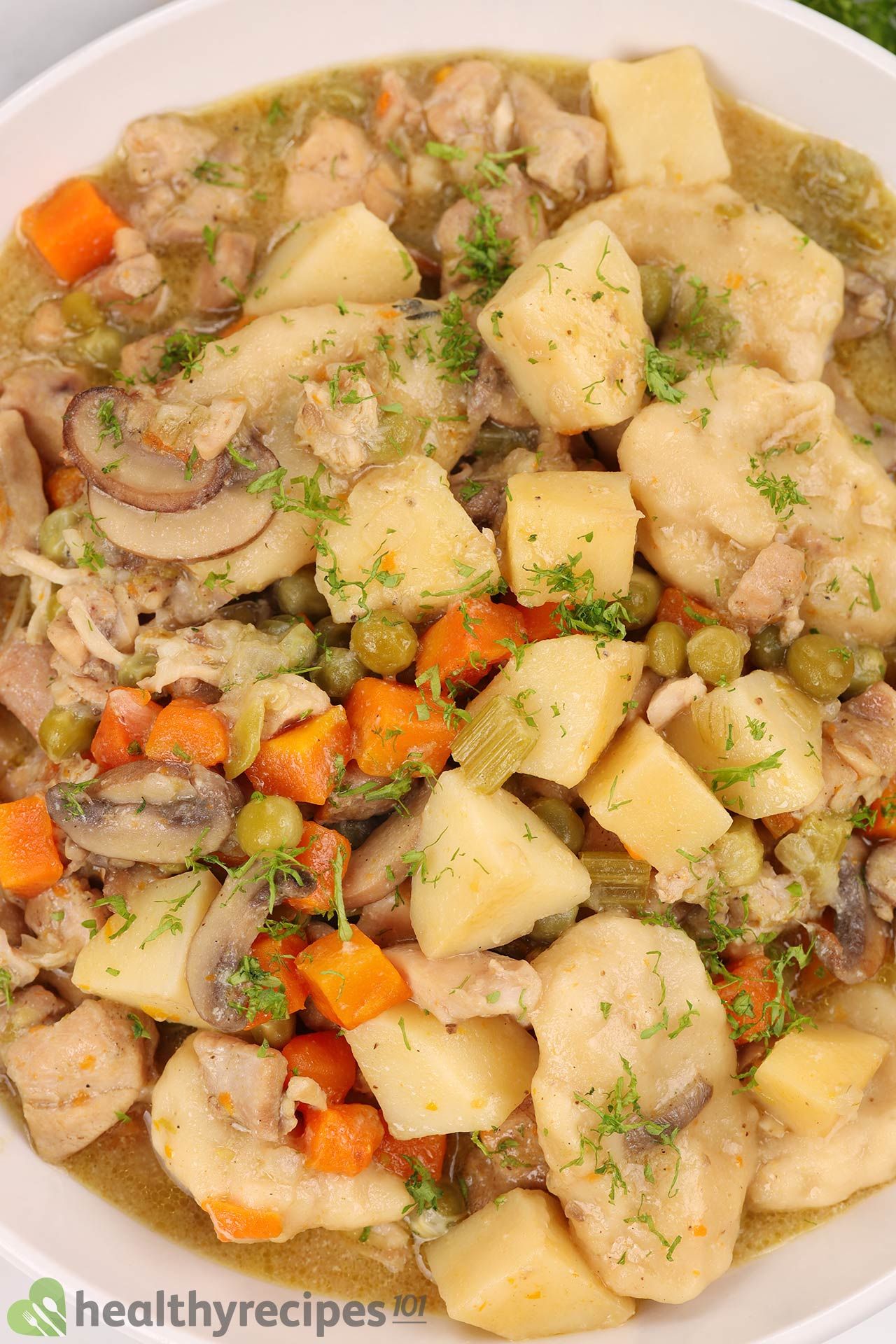 Instant Pot Chicken and Dumplings Ingredients
Our chicken and dumplings recipe combines a dairy-based broth with proteins, veggies and a delightful addition of drop dumplings in the same pot.
1. Chicken Soup
As a hearty dish, chicken and dumplings soup should be creamy. There are a few tricks to achieve this without using too much milk, heavy cream, and butter.
First, we went with whole milk for the soup. It lends a rich flavor and contains less saturated fat compared to heavy cream or evaporated milk.
Second, we used the butter to sauté the garlic and onions for one or two minutes over low-medium heat. This allows the natural sugar in the vegetables to caramelize, making the result intensively fragrant and flavorful.
With these tips, you'll make a great soup base — luscious and rich but healthy with less saturated fat content.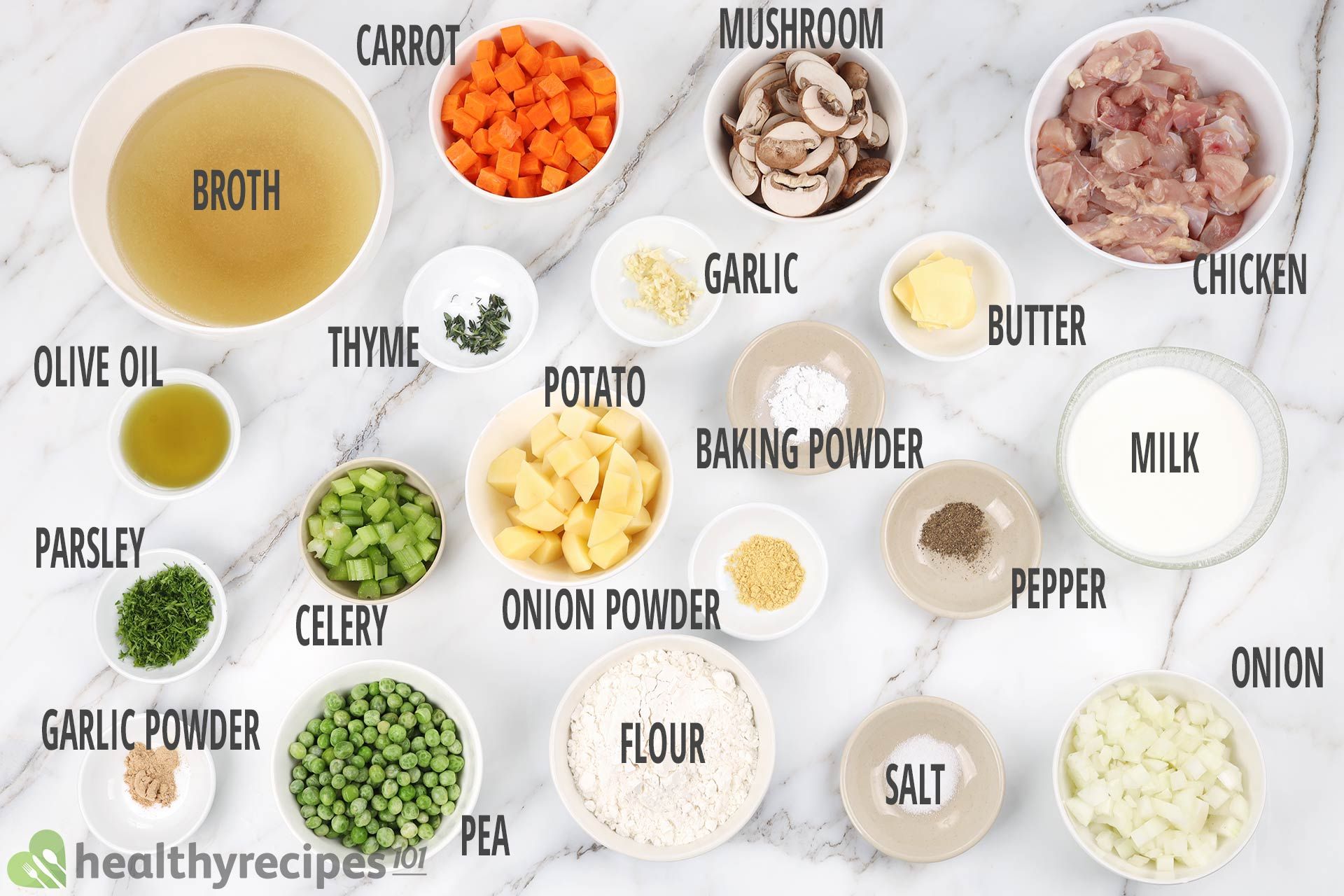 2. Dumplings
In cooking, some things are best kept simple to let the original flavor of the dish shine, and we think dumplings do precisely that in this recipe.
With just flour, liquid, and fat, our homemade dumplings are simple and made to soak up the flavors of the creamy soup. If you want to know how to make the drop dumplings like the ones used in our recipe, keep reading.
Homemade Dumplings for Chicken and Dumplings
Our dumplings are super easy to make, fast to cook, and extra fluffy and delicious. You'll be surprised that making dumplings from scratch is such an easy task. They take less than 5 minutes, with only a few handy ingredients.
The process consists of three main steps:
Mix the dry ingredients: Combine the flour, baking powder, and spices of choice in a bowl.
Add the wet ingredients: Olive oil and liquids — milk or water.
Cook the dumplings: Drop the dumpling batter directly into the simmering soup with a spoon.
Chicken and Dumplings is traditionally made on the stove, but we discovered that it's also possible with an Instant Pot.
How to Make Chicken and Dumplings in an Instant Pot
Though the process may look a bit complicated, it's actually straightforward and doesn't require any challenging techniques.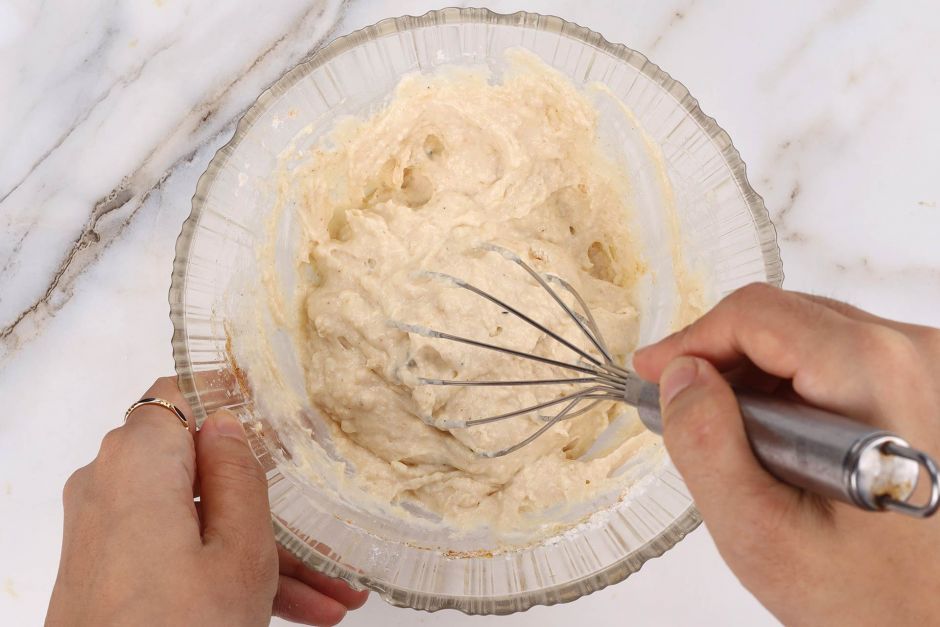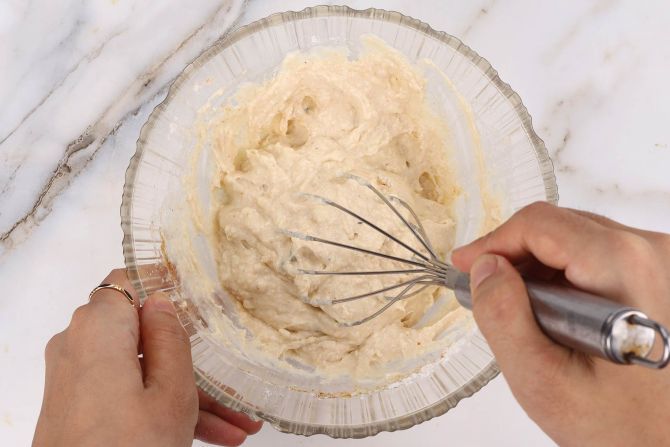 Make the dumpling batter.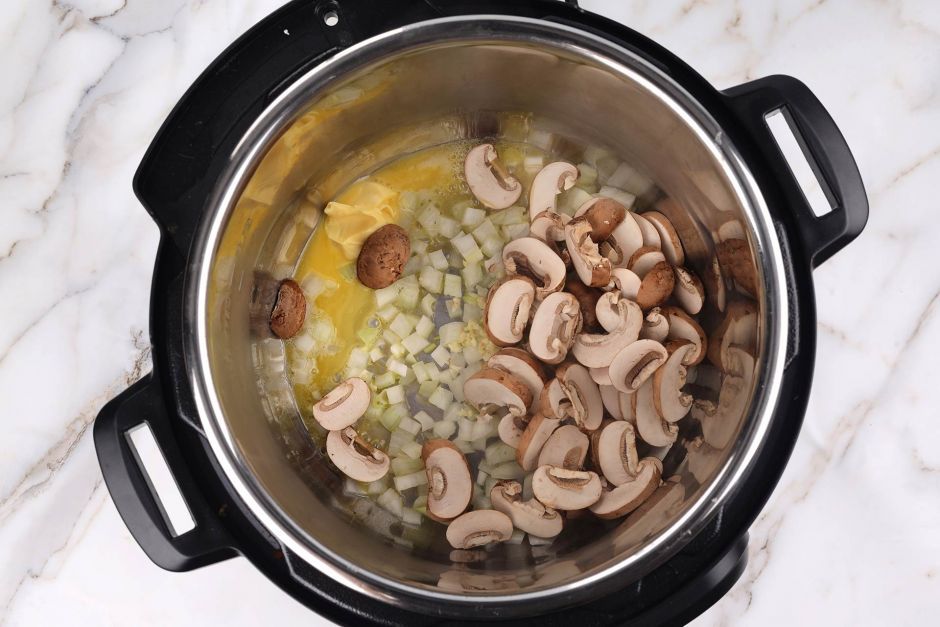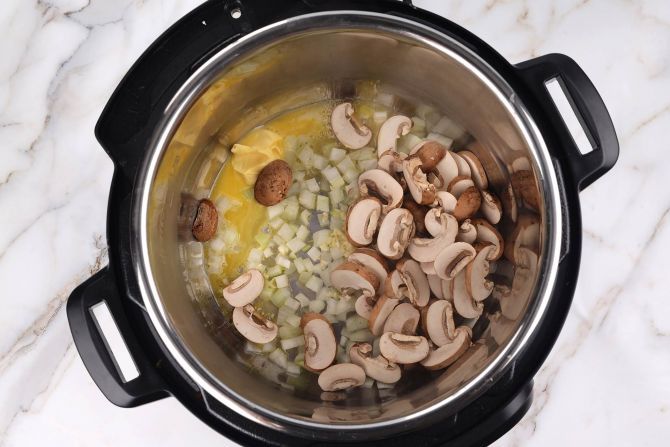 Cook the vegetables.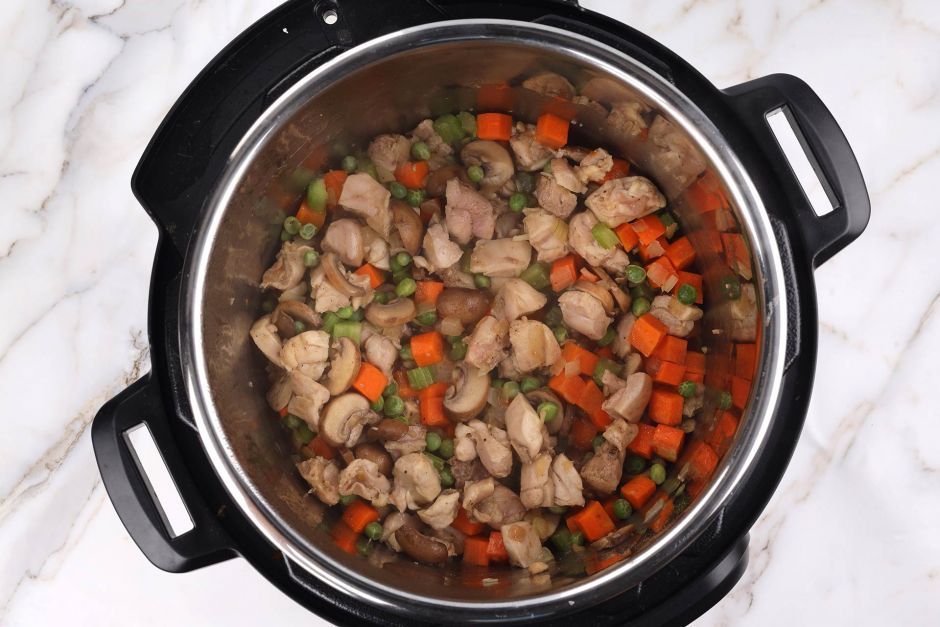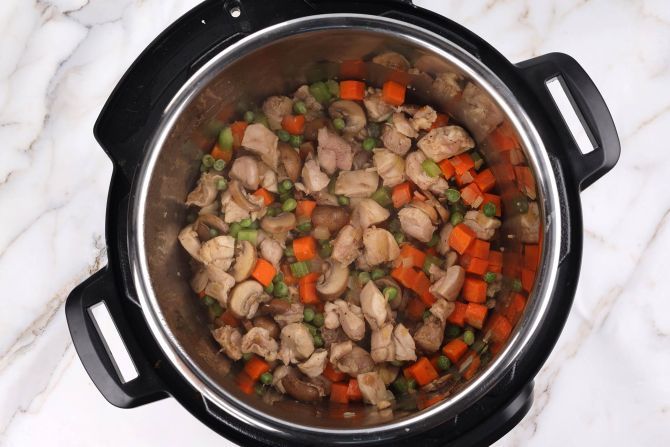 Cook the chicken.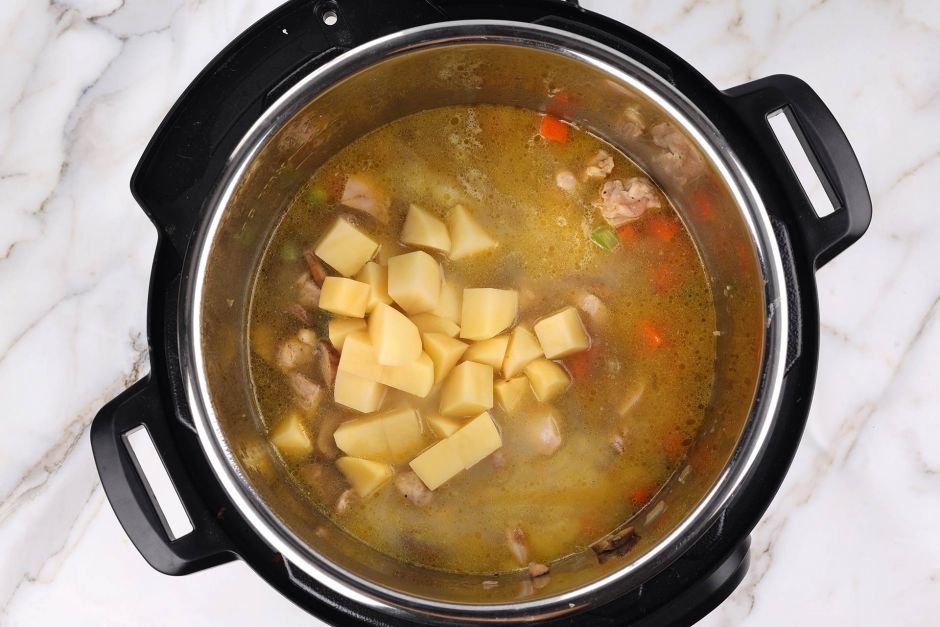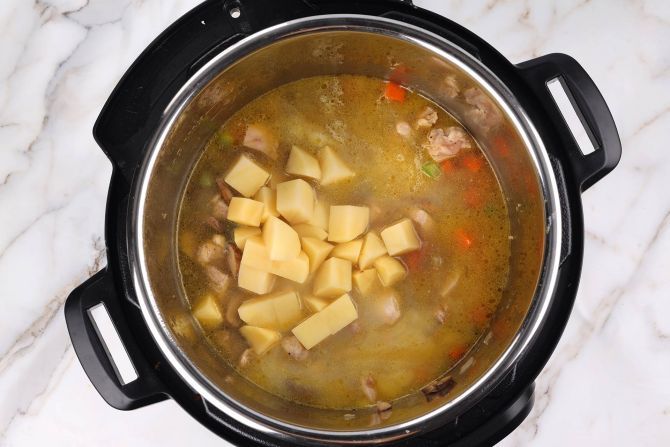 Add liquids and vegetables.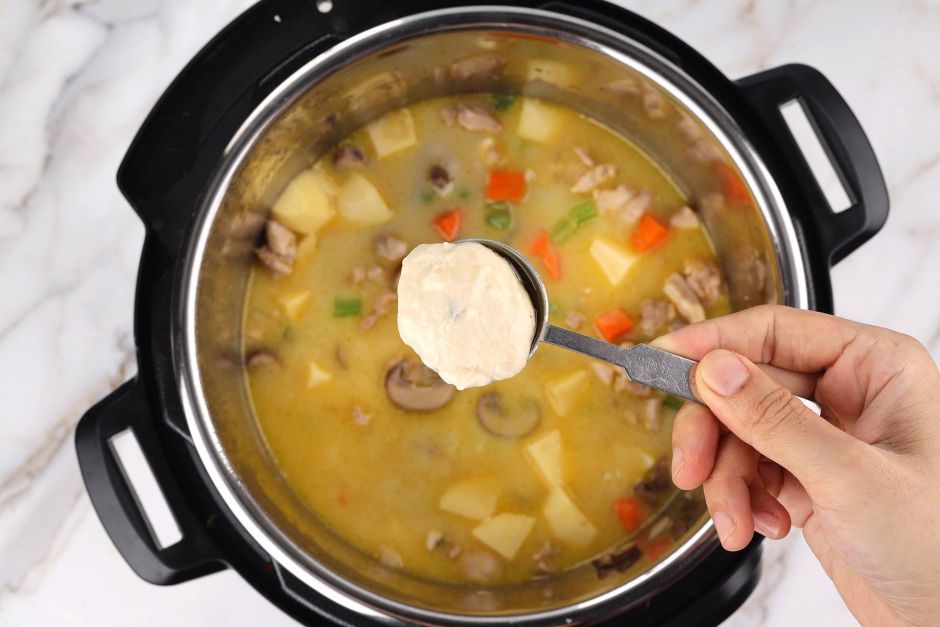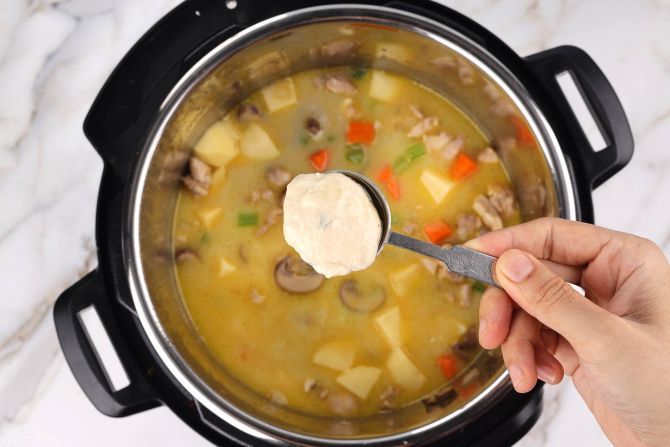 Add the dumplings.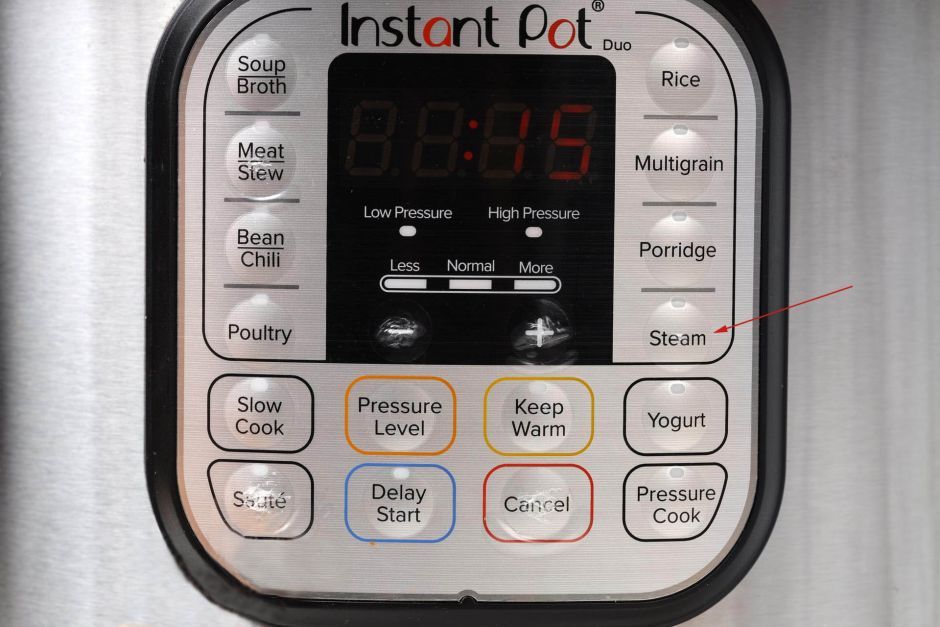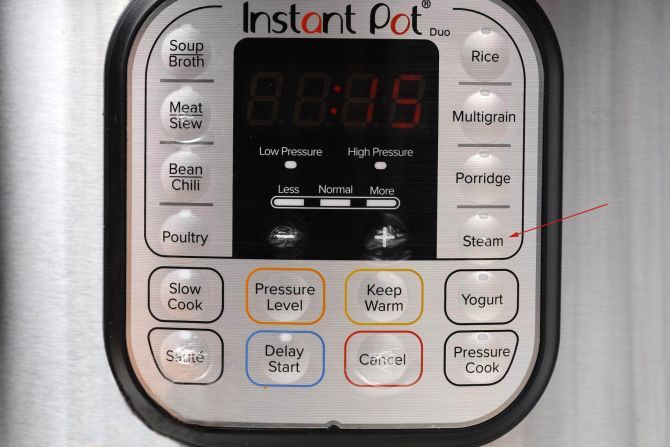 Cook the soup and dumplings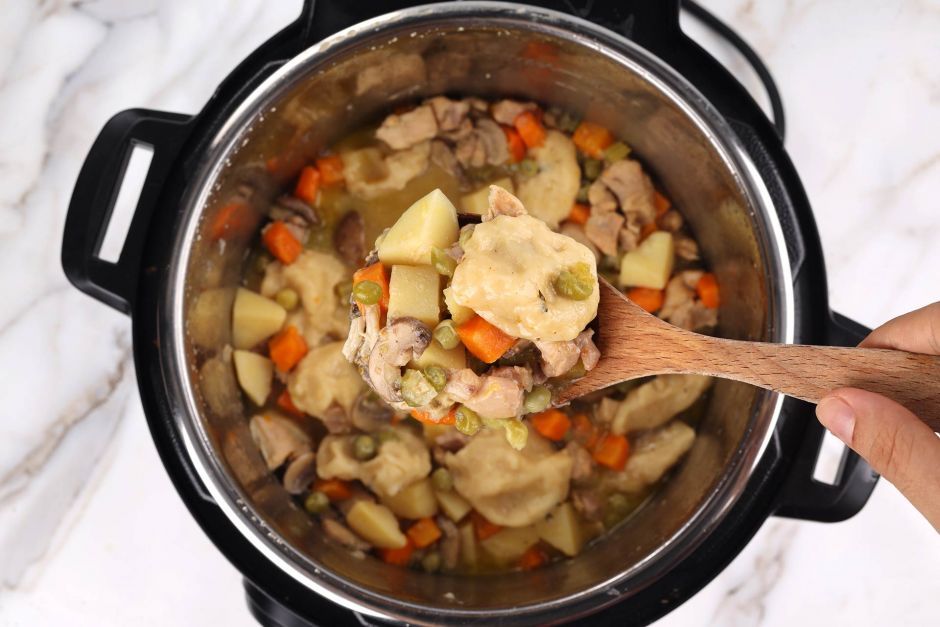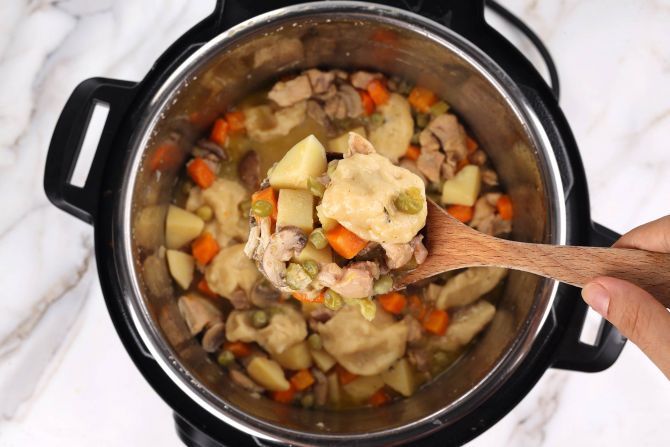 Thicken the soup.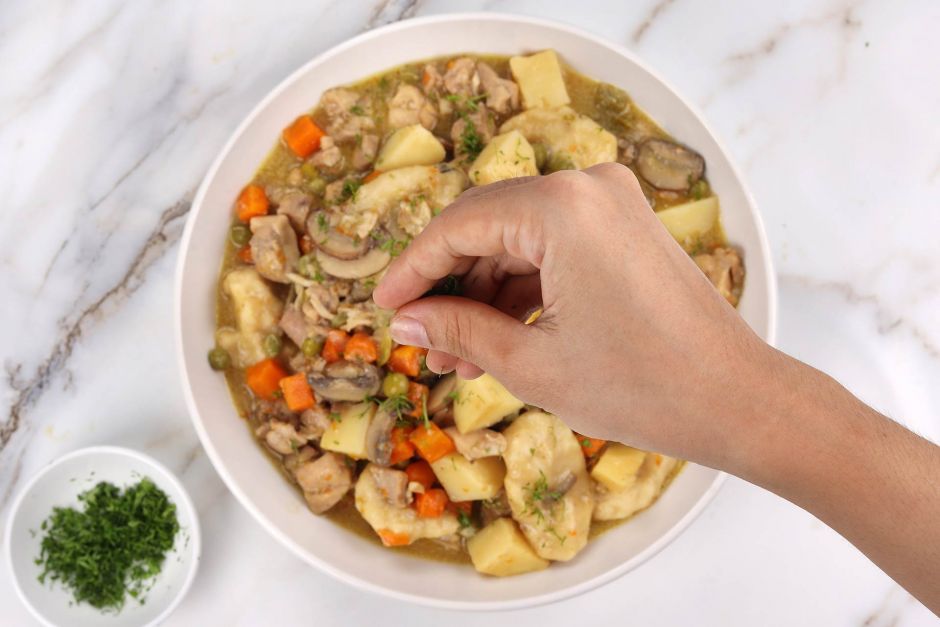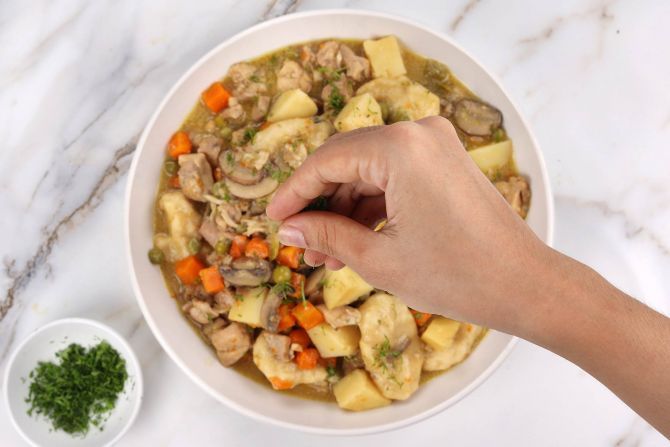 Garnish and serve.
Check out the Instant Pot Chicken and Dumpling Recipe card below for exact ingredient measurements.
Jump to Recipe
Store and Reheat
As always, we recommend leaving your food to cool before transferring it to an airtight container. Chicken and dumplings can last up to 5 days in the fridge or a month in the freezer.
Whenever you're hungry, take it out, microwave it for 2 minutes to warm it up, and you'll have healthy, delicious, comfort food for supper.
What to Eat With Instant Pot Chicken and Dumplings
Creamy and nutrient-packed, our Instant Pot chicken and dumplings make a satisfying and delightful main dish on its own.
However, you can transform this hearty bowl of soup into a filling meal with a simple side dish like our Greek salad — made with green vegetables and feta cheese in just 10 minutes. It's easy and gives the rich soup a crunchy contrast to balance the overall texture.
What's better to finish the meal other than a fresh homemade juice. Our pineapple celery juice is pleasantly sweet and tangy, cutting through that umami flavor to cleanse your palate for the next spoon of heaven.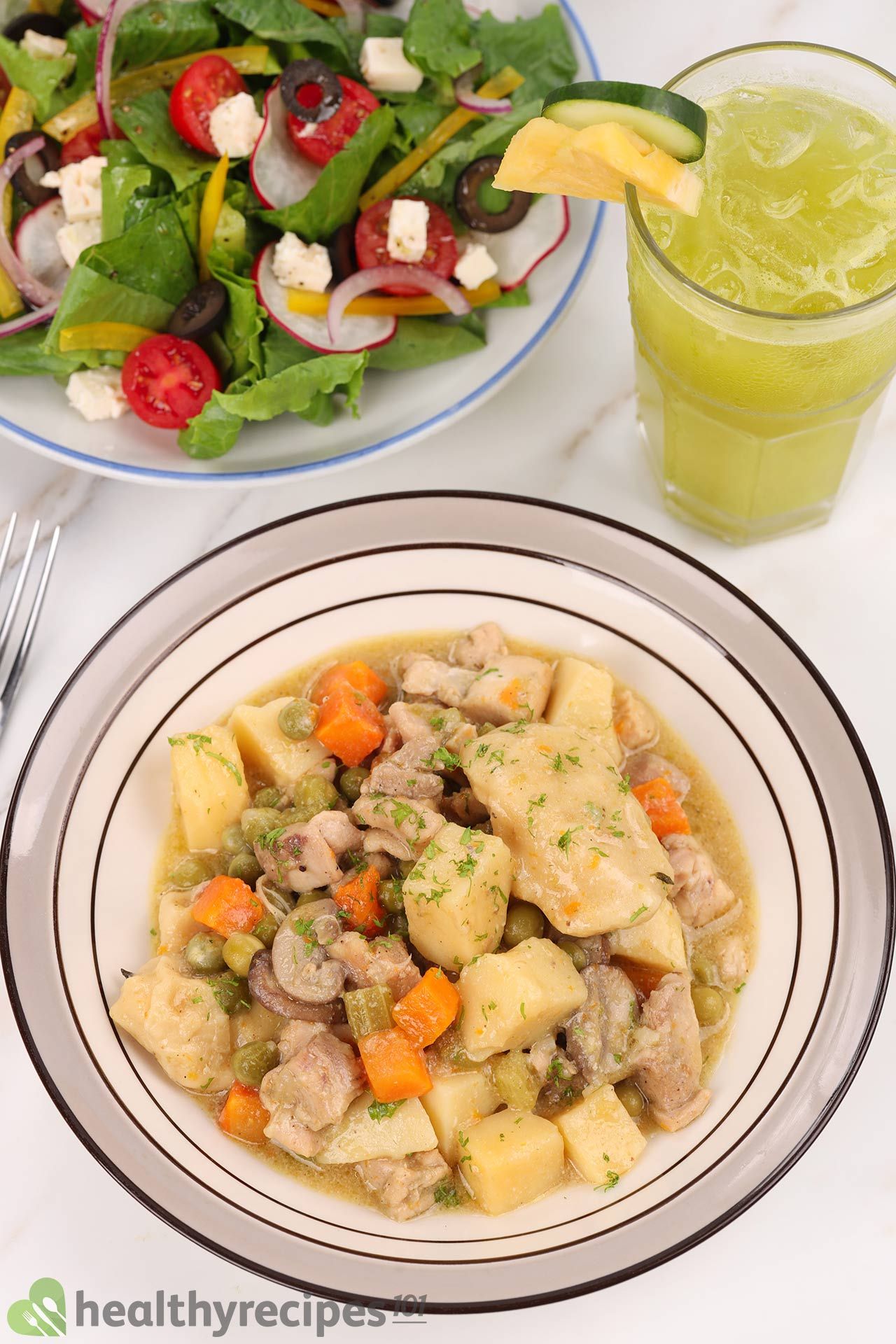 Similarly Tasty Instant Pot Chicken Recipes
When it comes to making delicious meals out of chicken, the possibilities are endless. We have plenty of Instant Pot chicken ideas for you to get started: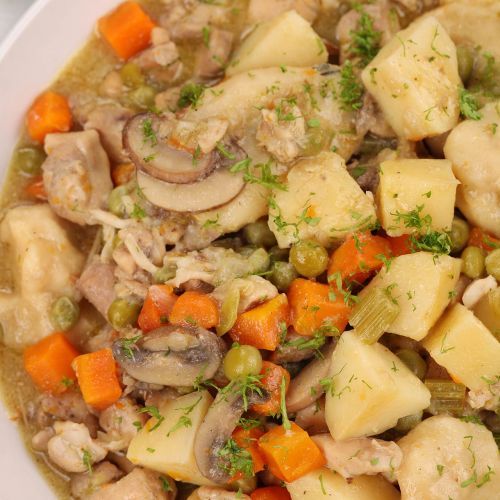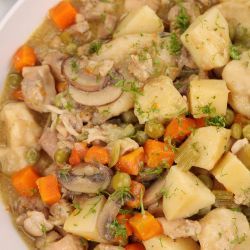 Instant Pot Chicken and Dumpling Recipe
Our Instant Pot chicken and dumplings recipe is the definition of comfort food. It's savory, rich, and is filled with healthy ingredients.
Ingredients
1

cup

all-purpose flour

1

cup

milk

divided

2

tbsp

olive oil

divided

1

tsp

thyme

1/2

tsp

onion powder

1/2

tsp

garlic powder

1/4

tsp

baking powder

2

tbsp

unsalted butter

4

oz

onions

chopped

1

tsp

garlic

chopped

4

oz

mushroom

sliced

16

oz

skinless boneless chicken thighs

cubed

6

oz

carrots

cubed

2

oz

celery

chopped

4

oz

green peas

6

oz

potatoes

cubed

1/2

tsp

salt

1/4

tsp

ground pepper

2 1/2

cups

unsalted chicken broth

2

tbsp

parsley
Instructions
Make the dumpling batter: In a medium bowl, add 1 cup all-purpose flour, 1/2 cup milk, 1 tbsp olive oil, 1 tsp thyme, 1/2 tsp onion powder, 1/2 tsp garlic powder, and 1/4 tsp baking powder.

Cook the vegetables: Turn on your Instant Pot to the 'Sauté' setting. Add 2 tbsp unsalted butter, 4 oz onions, 1 tsp garlic, and 4 oz mushrooms. Cook for 3 minutes, stirring occasionally.

Cook the chicken: Add 16 oz chicken, 6 oz carrots, 2 oz celery, and 4 oz green peas to the pot. Cook and stir for 5 minutes.

Add liquids: Add 6 oz potatoes, 1/2 tsp salt, 1/4 tsp pepper, 2 1/2 cups chicken broth, and the remaining 1/2 cup milk into the pot. Stir to combine.

Add the dumplings: Lightly brush your measuring tablespoon with the remaining 1 tbsp olive oil. Use it to scoop out the dumplings and drop them into the pot. Do not stir the dumplings.

Cook the soup and dumplings: Cover the pot with the lid. Turn the valve knob to the 'Sealing' position. Set your device to the 'Steam' program and cook for 10 minutes.

Thicken the soup: Carefully turn the valve knob to release the steam before opening the lid. Set your Instant Pot to 'Sauté' program and cook for another 10 minutes, stirring occasionally.

Garnish and serve: Transfer the soup to a deep dish or bowl. Sprinkle with freshly chopped parsley and serve immediately.
Nutrition
Nutrition Facts
Instant Pot Chicken and Dumpling Recipe
Amount Per Serving (1 serving)
Calories 498
Calories from Fat 180
% Daily Value*
Fat 20g31%
Cholesterol 127mg42%
Sodium 556mg24%
Potassium 979mg28%
Carbohydrates 47g16%
Protein 33g66%
Vitamin A 8055IU161%
Vitamin C 18mg22%
Calcium 135mg14%
Iron 4mg22%
* Percent Daily Values are based on a 2000 calorie diet.