Though the idea of drinking a mixture of baking soda and apple cider vinegar does not sound particularly appealing, we altered this baking soda and apple cider vinegar recipe so that it tastes better than the original ingredients while still retaining all of the health advantages.
Benefits of Baking Soda and Apple Cider Vinegar
Baking soda and apple cider vinegar have been advocated for their numerous health advantages for decades.
The health advantages of apple cider vinegar have been extensively explored, particularly in relation to blood sugar regulation. A 2018 study published in the Journal of Evidence-Based Integrative Medicine discovered that ingesting apple cider vinegar reduced the pace at which food exited the stomach, keeping individuals fuller for longer.
In addition, they observed minor improvements in blood sugar regulation and glucose transport to muscles. In most experiments, roughly 2 tablespoons of apple cider vinegar were utilized.
Several researchers have demonstrated that apple cider vinegar aids in weight-control diets. The vinegar aids weight loss by increasing metabolism, inhibiting hunger, and decreasing fat accumulation in the liver and abdomen.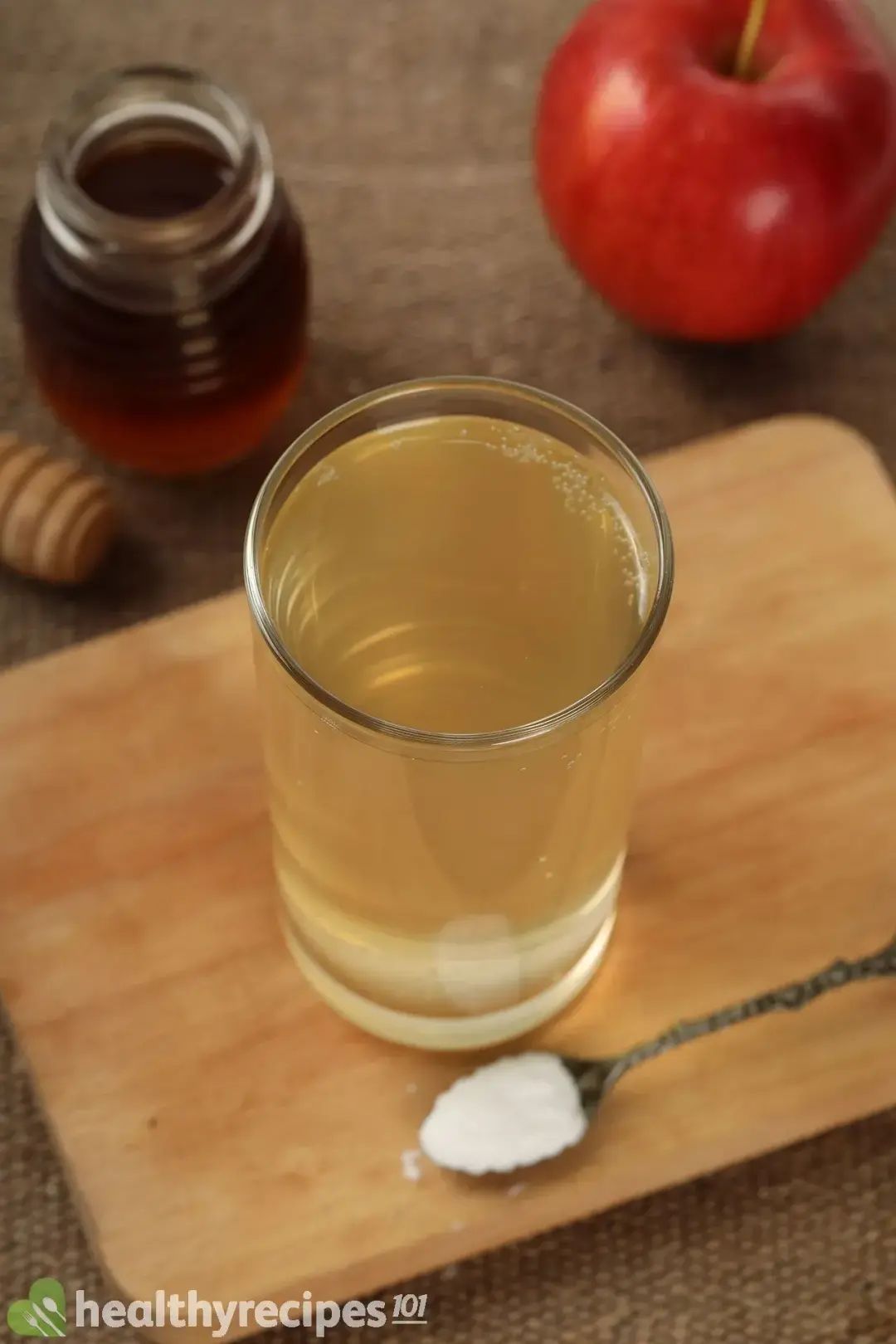 Baking soda has also been shown to accelerate fat melting. It promotes digestion, breaks down fat, and aids in the loss of abdominal fat.
Honey, which is high in flavonoids and phenolic acids, is a natural source of antioxidants. As such, consuming honey has been shown to reduce cardiovascular disease risk factors and exert preventive effects on the respiratory and gastrointestinal systems. 
Honey has been used in the past to treat bacterial and fungal infections because of its anti-bacterial and anti-fungal properties.
Main Ingredients for This Drink
Apple cider vinegar is apple juice with added yeast, which turns the sugar in the juice into alcohol. This procedure is referred to as fermentation, in which alcohol is converted to acetic acid by bacteria.
This is what imparts vinegar's sour flavor and pungent smell that might make some people feel repulsed. We suggest putting a teaspoon of apple cider vinegar in your drink at first and then slowly adding more as you get used to it.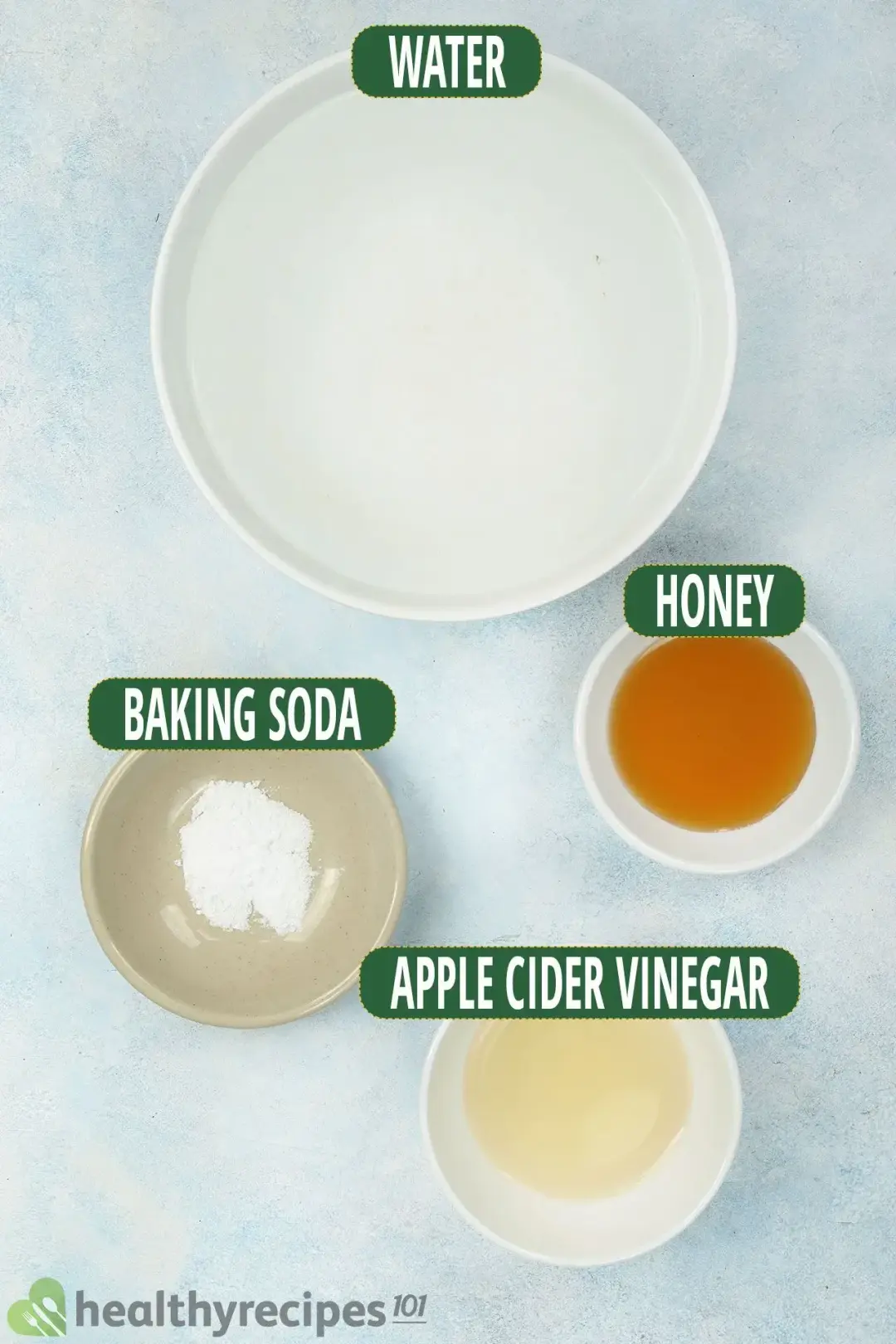 Baking soda, also known as sodium bicarbonate, is a popular chemical with numerous applications. Occasionally, people use baking soda to alleviate indigestion or heartburn as a safe and effective home treatment for adults. And not to worry, small amounts of baking soda are often safe to consume.
The naturally sweet taste of honey enriches any beverage. Despite its sugar level, its health advantages have been recognized for decades. In fact, honey is believed to contain elements with antibacterial and antioxidant capabilities when ingested.
This beverage must be sweetened with 1 teaspoon of it to obtain the health advantages without drinking excessive sugar.
When Should I Drink Apple Cider Vinegar and Baking Soda?
Even when diluted, apple cider vinegar is still acidic, therefore we recommend consuming it after your meal. 
Consuming it on an empty stomach in the morning may cause stomach distress. A full bladder is not conducive to a good night's sleep, so drinking this vinegar water before bed is not a smart idea either.
Also, consult your doctor before planning to consume this mixture daily. Especially if you have diabetes, digestive disorders, or any other stomach, oral, or esophageal problems.
How Long Does This Drink Last?
The two components alone have a very lengthy shelf life since they are not suitable conditions for bacterial growth. However, when they are combined with honey and water, they provide a great food source for bacteria. 
Since it is a relatively simple drink to prepare, we advise you to create it anytime you like with materials from your pantry. The drink lasts about 2 days in the refrigerator.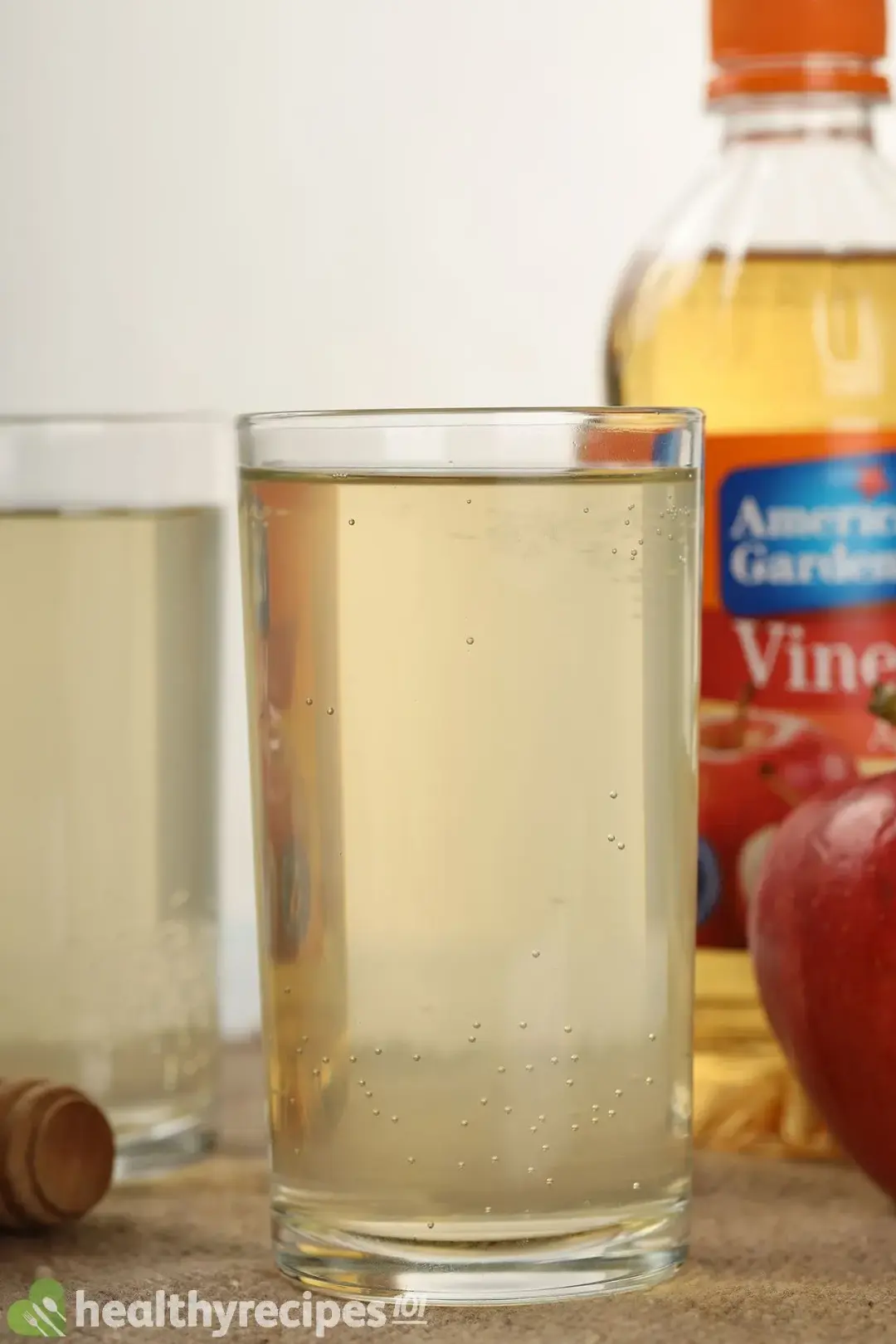 Baking Soda and Apple Cider Vinegar Recipe
Our 5-minute baking soda and apple cider vinegar recipe produces a sweet and sour beverage with citrusy undertones.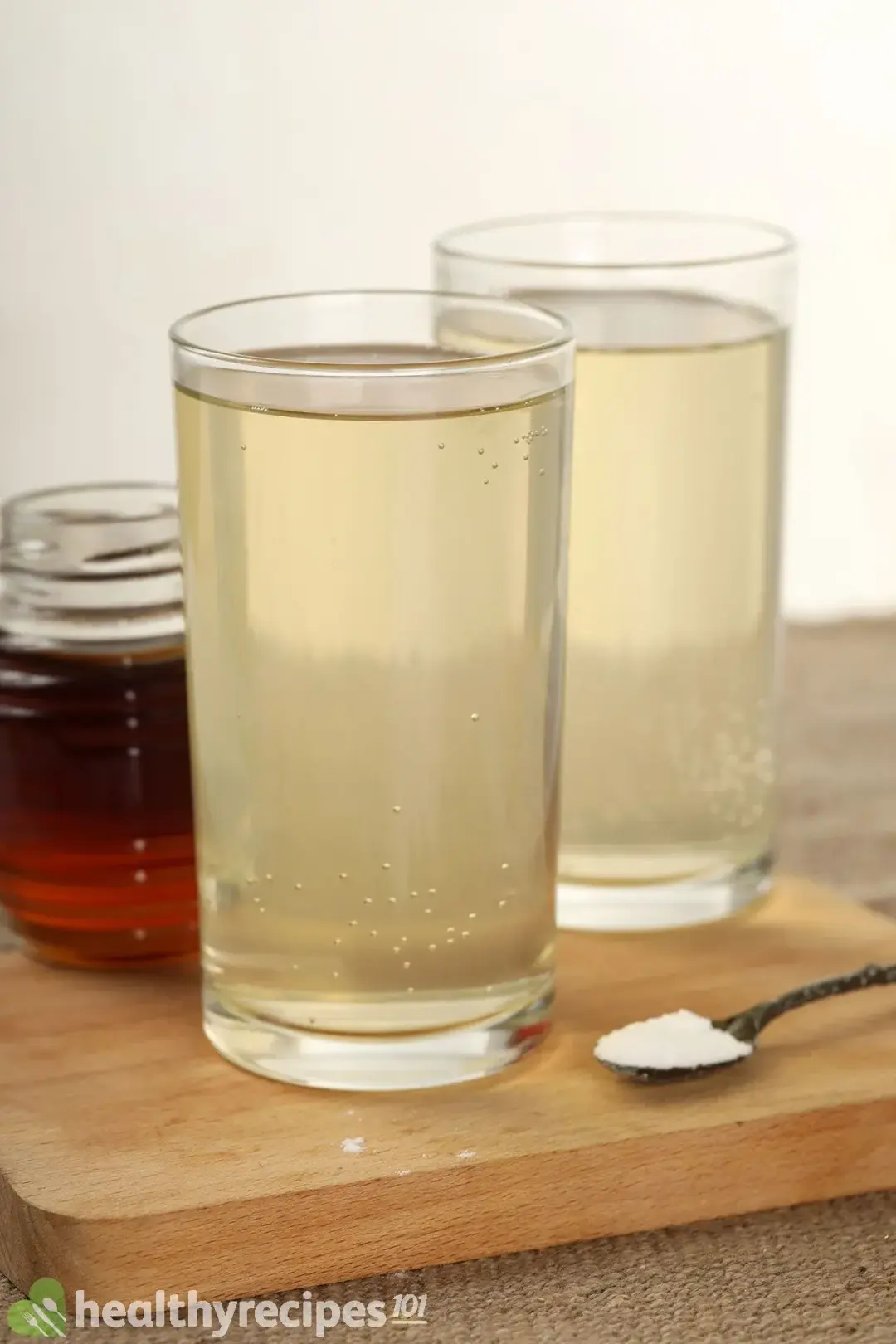 prep TIME

5 mins

total TIME

5 mins
COURSE

Beverage, Drinks

CUISINE

Global

SERVINGS

servings

CALORIES

18 kcal
INGREDIENTS
0.3 tsp

baking soda

2 tbsp

apple cider vinegar

2 cups

water

1 tbsp

honey
INSTRUCTIONS
1
Make the drink: In a large pitcher, add 2 cups water, 1/4 tsp baking soda, 2 tbsp apple cider vinegar, and 1 tbsp honey. Use a wooden spoon to whisk until everything is well combined.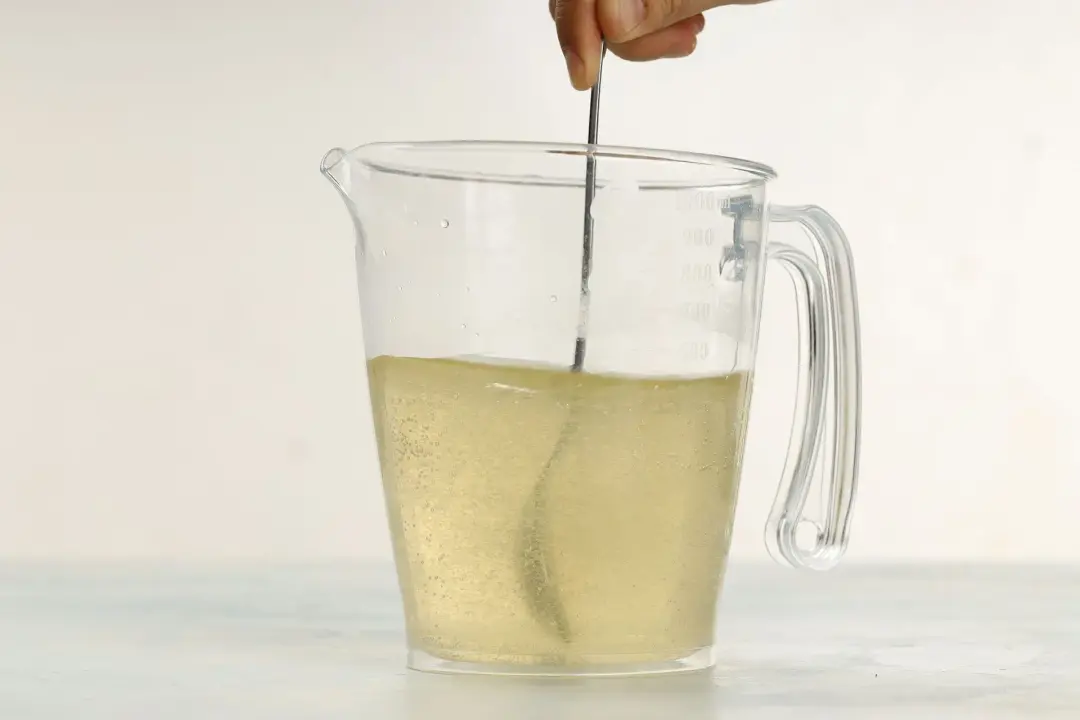 2
Serve the drink: Pour the drink into serving glasses and serve immediately.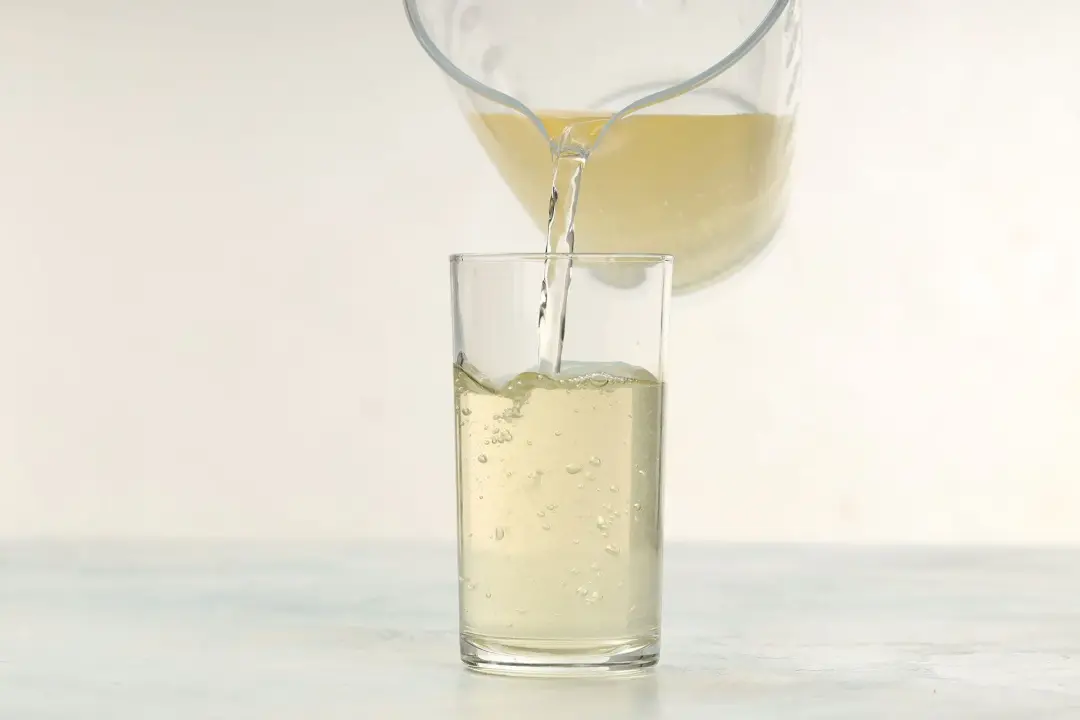 NUTRITION
Nutrition Facts
Baking Soda and Apple Cider Vinegar Recipe
Amount Per Serving (1 serving)
Calories 18
Calories from FDA
% Daily Value*
* Percent Daily Values are based on a 2000 calorie diet.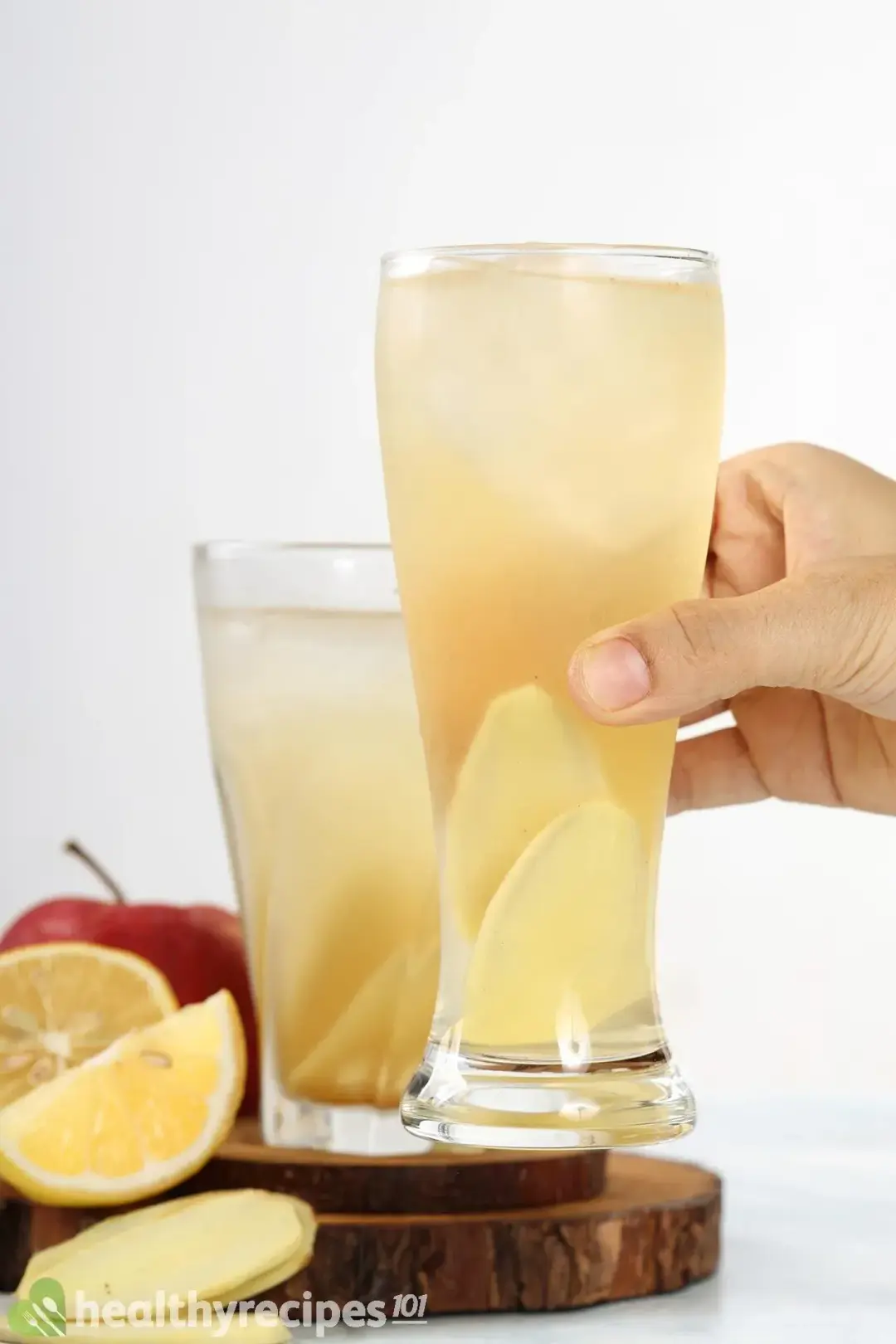 Previous Recipe
Apple Cider Vinegar Drink
Apple Cider Vinegar Drink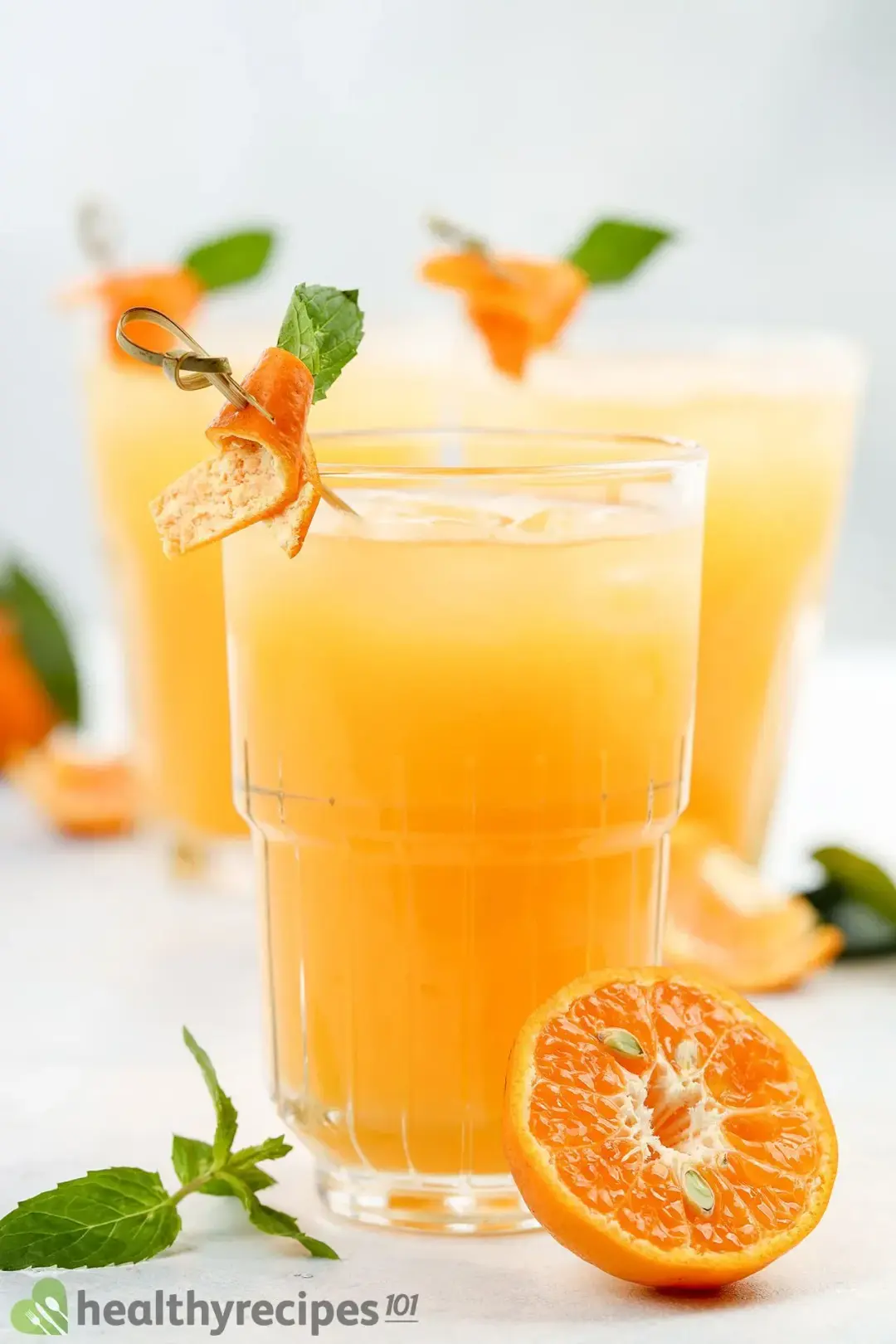 Next Recipe
Tangerine Juice Recipe
Tangerine Juice Recipe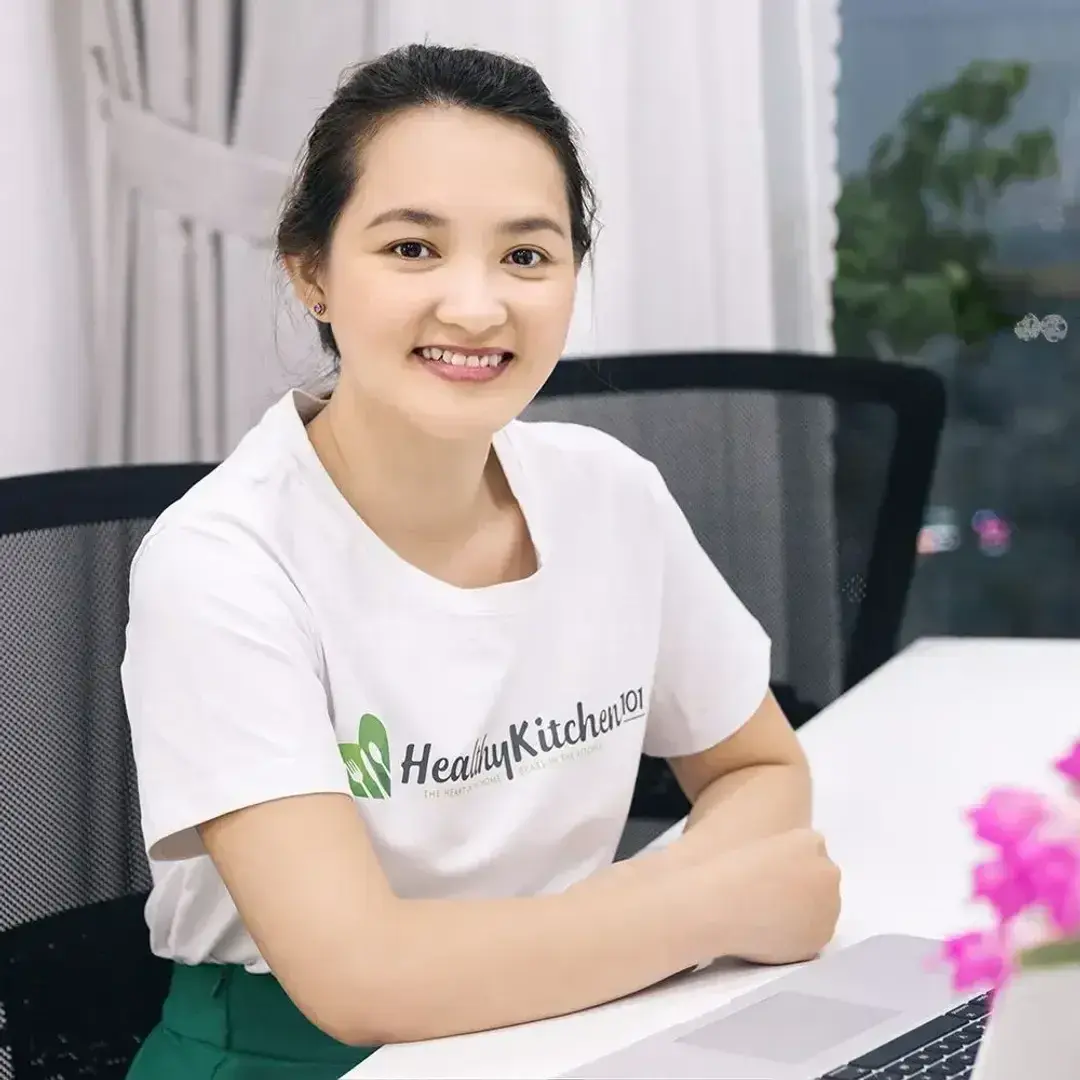 Luna Regina
Luna is the founder and chief recipe developer of Healthy Recipes 101. Apart from cooking, she also loves reading, programming, exploring the outdoors, and collecting useless facts about everything.