In this article, we're covering the basics of green juice, so naturally including a basic, easy-to-drink green vegetable juice recipe.
Is Vegetable Juice Healthy?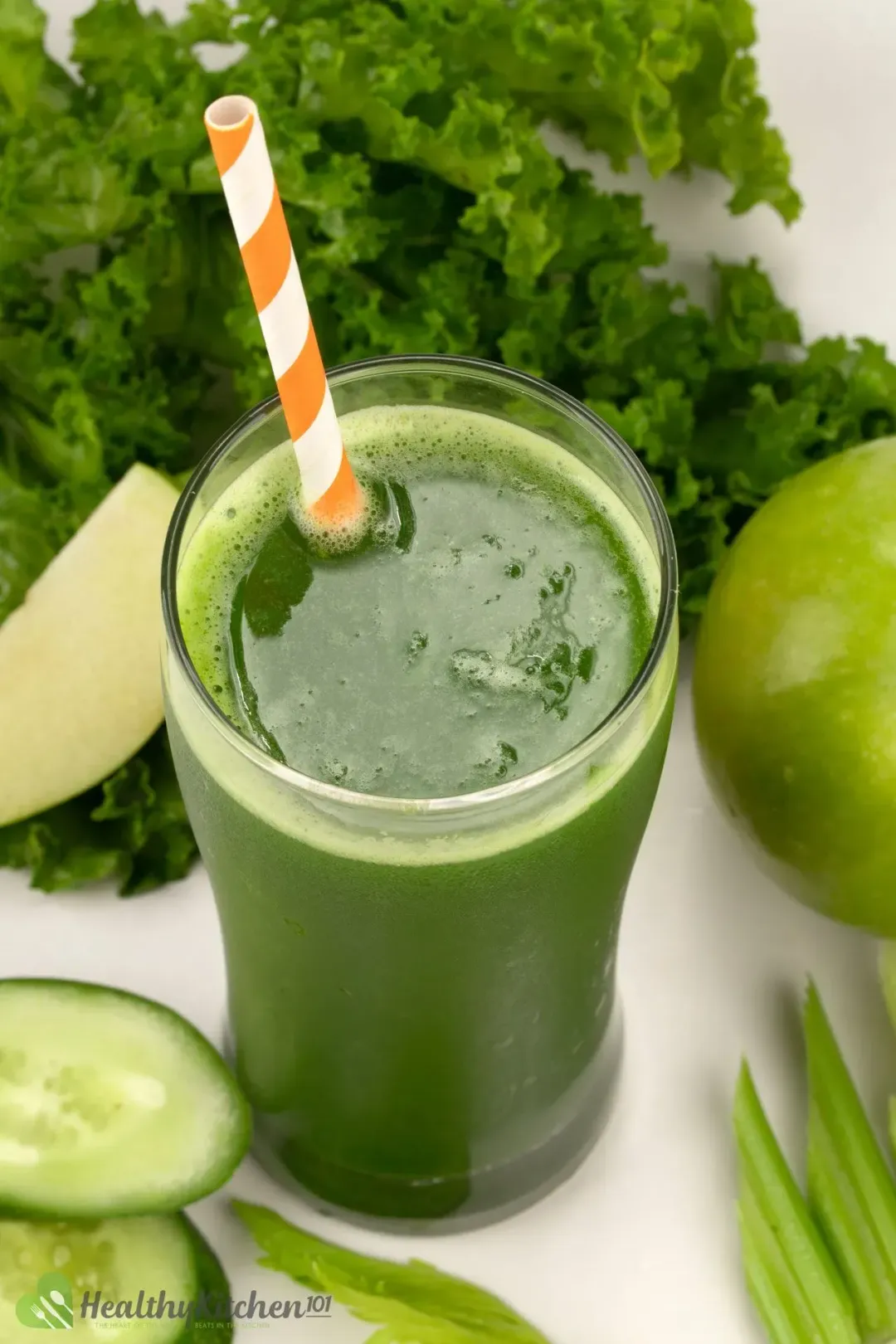 There is a reason for the popularity of green vegetable juice: it's healthy. Everyone loves a quick, convenient way to up nutrition and overall well-being.
1. Promotes Weight Loss
Unlike soft drinks, green juice doesn't have a lot of sugar.
One 12-fl oz can of coca-cola has 39 grams of sugar. According to the USDA, this refined sugar amount is about 75% of what's recommended, in a 2000-calorie diet.
Most of our juices have no more than 15 grams of sugar per serving, less than 30% of what's recommended. Less sugar means fewer calories, hence less weight gain.
Furthermore, green vegetable juice has a tiny amount of soluble fiber. Although insignificant, this can help you feel fuller longer than any can of carbonated sugar-packed drinks.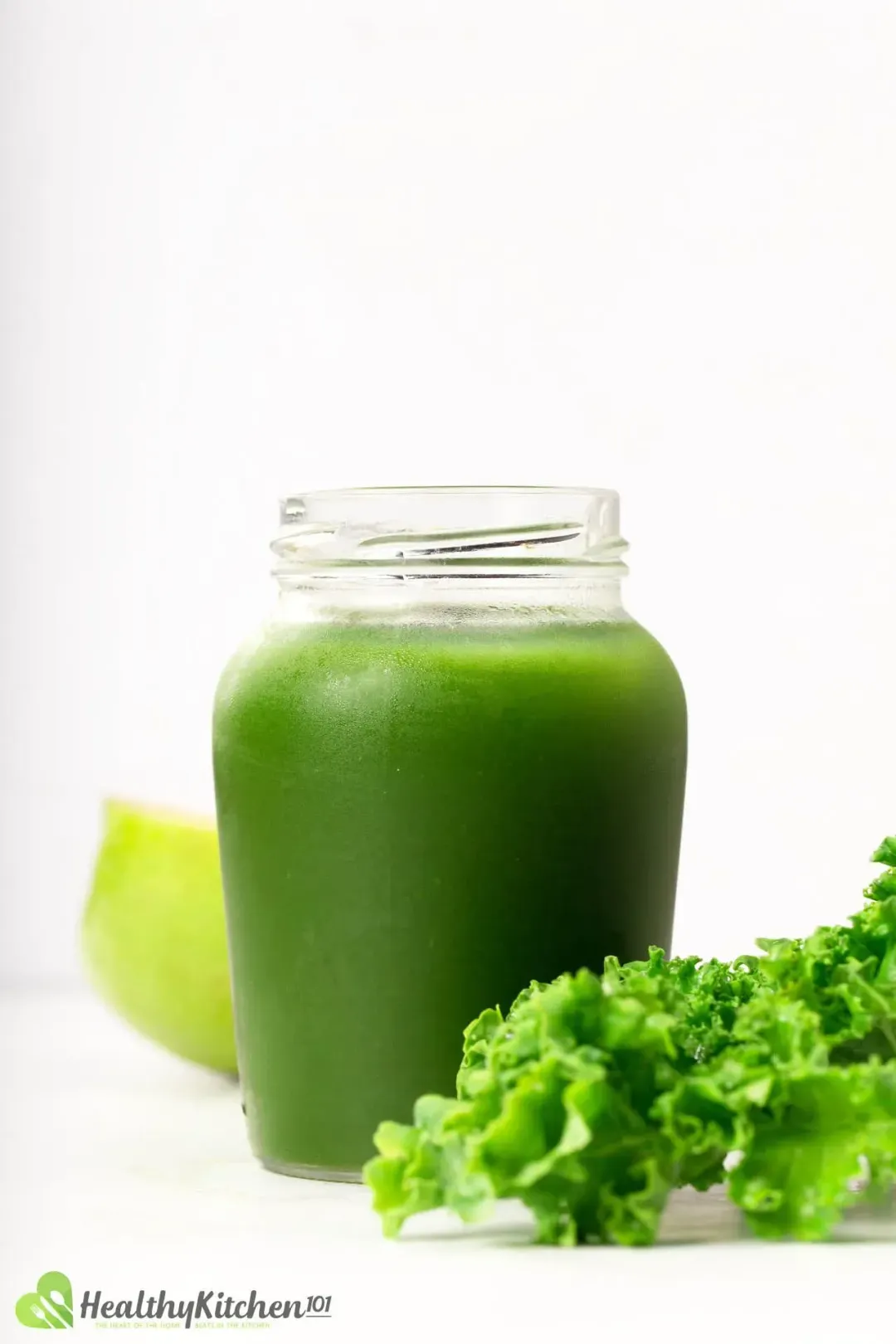 2. Has Vitamins And Minerals
People who don't eat a lot of greens and fruits might find it hard to get sufficient amounts of micronutrients.
With green juice, this won't be a problem. Juicing can preserve almost all of the nutrients, and drinking the juice is convenient and enjoyable too!
Our green juice, in particular, is rich in vitamin C and vitamin K.
3. Contains Soluble Fiber
Not only nutritious and easy to drink, green juice also contains a small amount of soluble fiber. Although this amount is minimal, green juice is still a much healthier alternative to soft drinks.
If you want a drink with high fiber content, try a green smoothie instead.
How Many Calories Does Green Vegetable Juice Have?
Green vegetable juice often has very little calories in comparison to other drinks. Its sweetness is rather mild, as the sugar content of fruits and vegetables is minimal.
Our green vegetable juice recipe, specifically, yields around 86 calories per serving. They come mostly from vegetables and fruits, and from a little bit of sugar we added to balance the taste.
If you prefer a less-sweet, fewer-calorie green juice, you can skip the sugar to bring that amount to less than 64.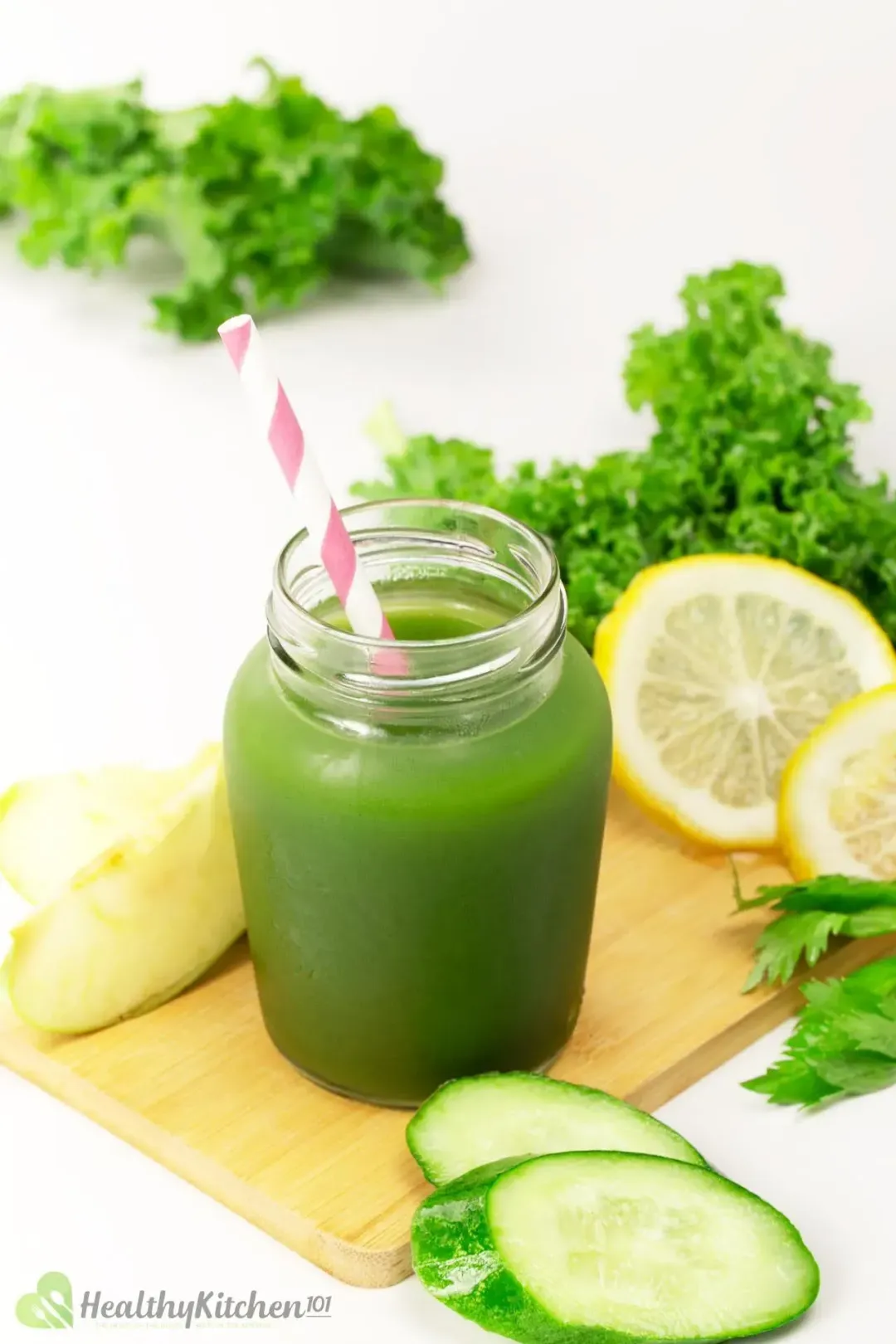 Types of Green Vegetables/ Fruits to Juice
Since green juice is made mainly from vegetables, it needs to be done properly, or you'll have a bad-tasting drink. A good green vegetable juice recipe, or green juice recipes in general, should include the following:
1. A Nutrient Pack
This is the key ingredient that makes green juices nutrient-packed.
The most common greens that add lots of vitamins and minerals are kale and spinach. Most people prefer spinach because its fragrance is milder, but we prefer to mix the two for optimal nutrition.
2. A Fluid Base
Leafy greens have the nutrients, but they have comparatively less juice. By adding vegetables with higher water content, we give an improved texture to the liquid.
Common juicy vegetables we can use are celery (the stalk) and cucumber. They have more subtle flavors and don't have a strong smell.
You can see how we came up with another green juice recipe using celery and cucumber for a salubrious, fluid base.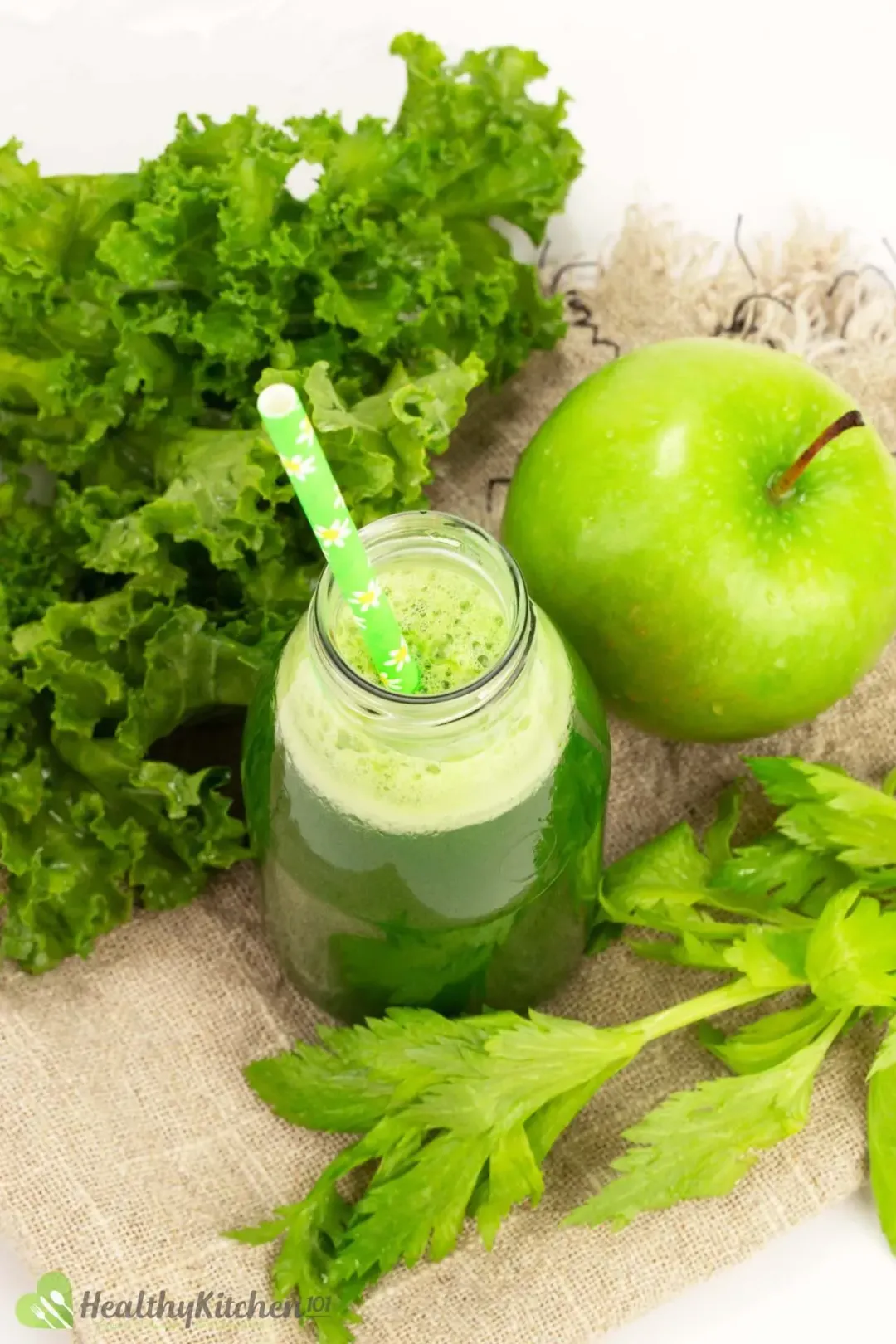 3. A Flavor Boost
Since green vegetables don't have many flavors to give, we add fruits to our juice.
Most of the recipes call for apple, pineapple, berries, or citruses, with apple and pineapple being the more popular. They have a strong fruity aroma and sweetness that can mask the scent of vegetables.
If you balance the three components right, you will get a green vegetable juice recipe that tastes good. You can try our recipe down below for a head start, then adjust it to your liking.
Or, if the recipe below doesn't suit your taste, have a look at immunity green drink and our fruit and vegetable juice recipes for other options.
How to Make Homemade Green Vegetable Juice
To make green juice in general, you can either use a blender or a juicer.
Using a juicer is more convenient. All you need to do is place ingredients in and collect the juice.
In case your juicer can't juice vegetables, it's possible to use a blender. Place ingredients in a blender, blitz until smooth, and strain the mixture through a sieve to collect the juice.
If the sieve does not collect all of the fibrous parts, you can use a cheesecloth. Line a bowl with cheesecloth, pour the juice in, lift slightly, twist and wring slowly to extract all of the juice.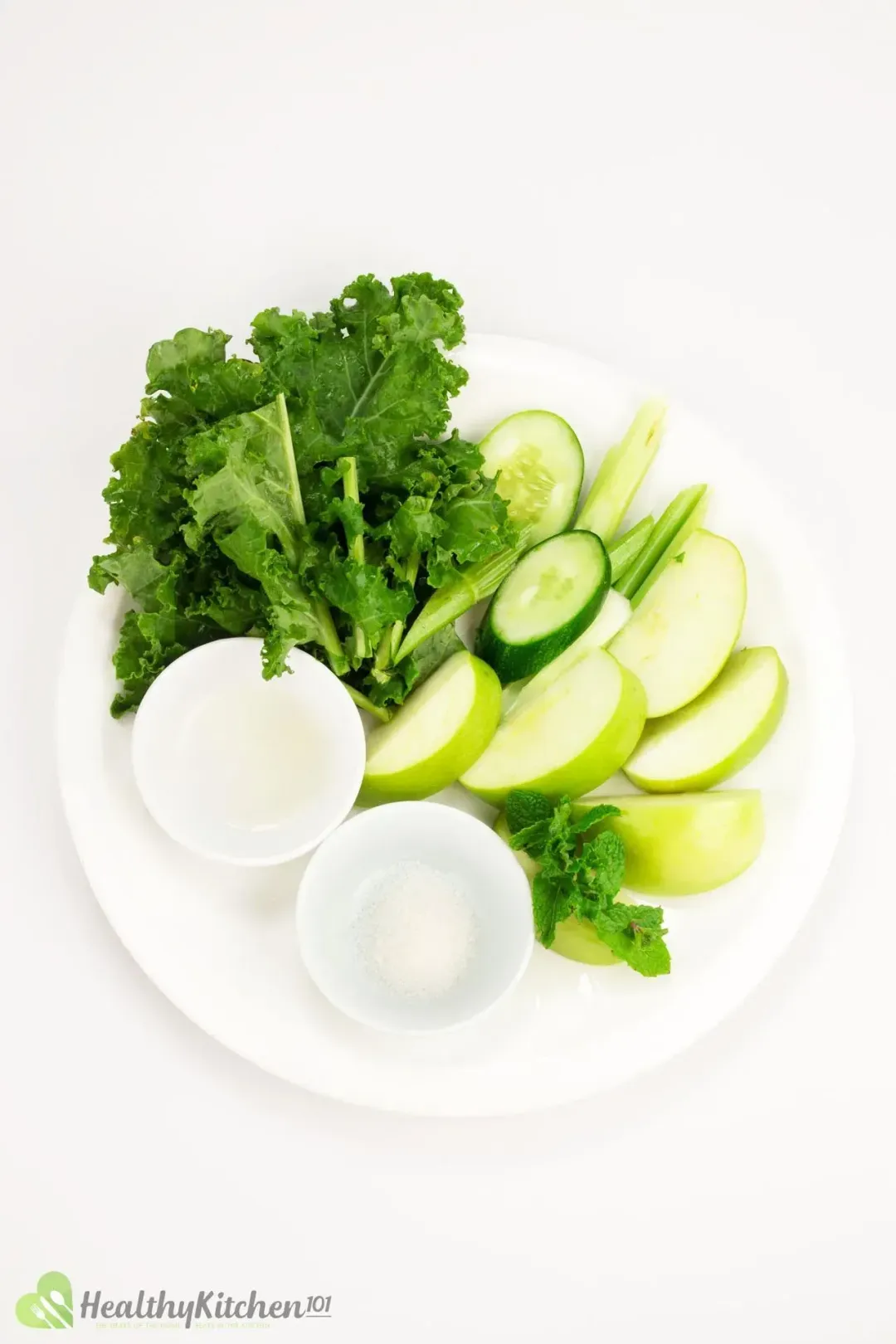 How Long Does Fresh Green Vegetable Juice Last?
Homemade juice if not used immediately, is best consumed within the first 24 hours in the fridge. We have yet to find a reliable source that claims a longer storing time.
In terms of discoloration, it only takes around 2 hours, refrigerated or not. We recommend you drink it fresh for the best experience, as the juice is rather easy and quick to make.
You can make green juice ice by pouring the juice into ice cube trays and popping it into the freezer. Whenever you make green juice, use these instead of regular ice to prevent watering down your drink.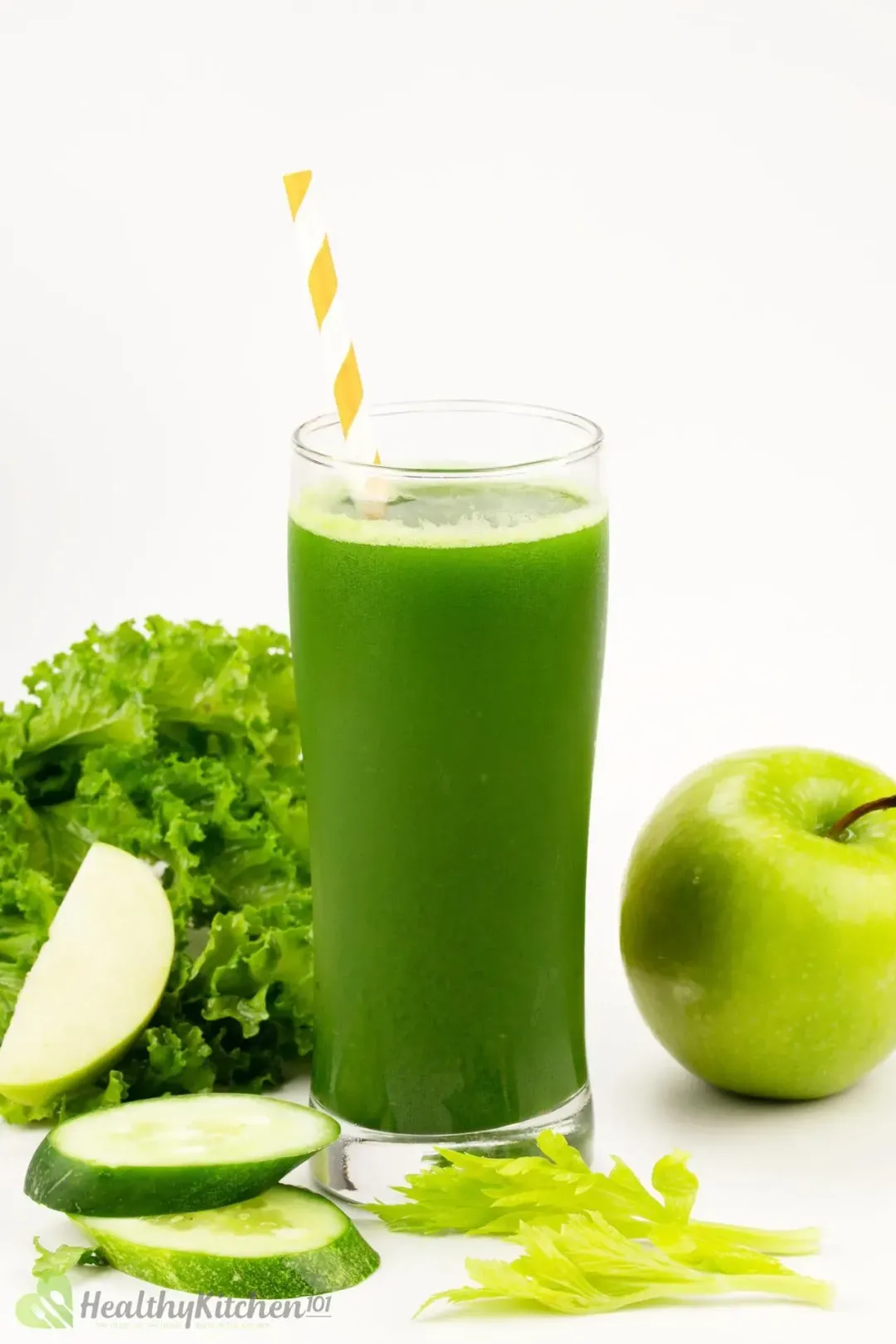 Check out our delicious and healthy juice recipes for more healthy drinks to put into your collection.
Healthy Green Vegetable Juice
Our green vegetable juice recipe can be a daily nutrient boost and a great start to a healthy lifestyle.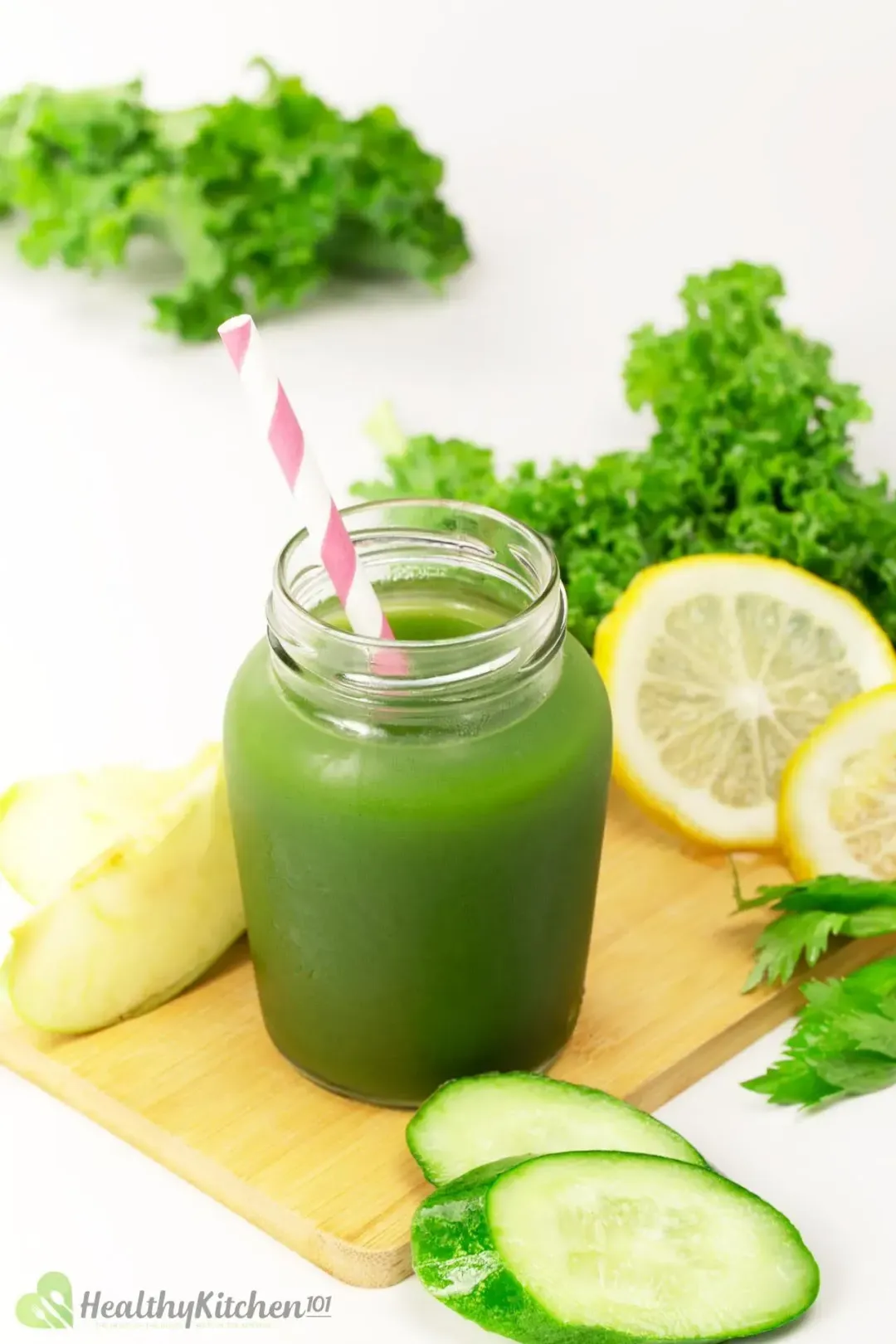 prep TIME

10 mins

total TIME

10 mins
COURSE

Beverage

CUISINE

American

SERVINGS

CALORIES

86 kcal
INGREDIENTS
1 1/2 cups

apple juice

((16 oz apple))
INSTRUCTIONS
1
Place ingredients in a juicer and collect the juice.
2
Pour the juice into a pitcher and serve. Refrigerate for at least 1 hour before serving if desired (best if drunk within 24 hours).
NUTRITION
Nutrition Facts
Healthy Green Vegetable Juice
Amount Per Serving (1 serving)
Calories 86
Calories from Fat 4
% Daily Value*
* Percent Daily Values are based on a 2000 calorie diet.
Keywords: Green Vegetable Juice, Healthy Green Vegetable Juice Recipe, How to make Green Vegetable Juice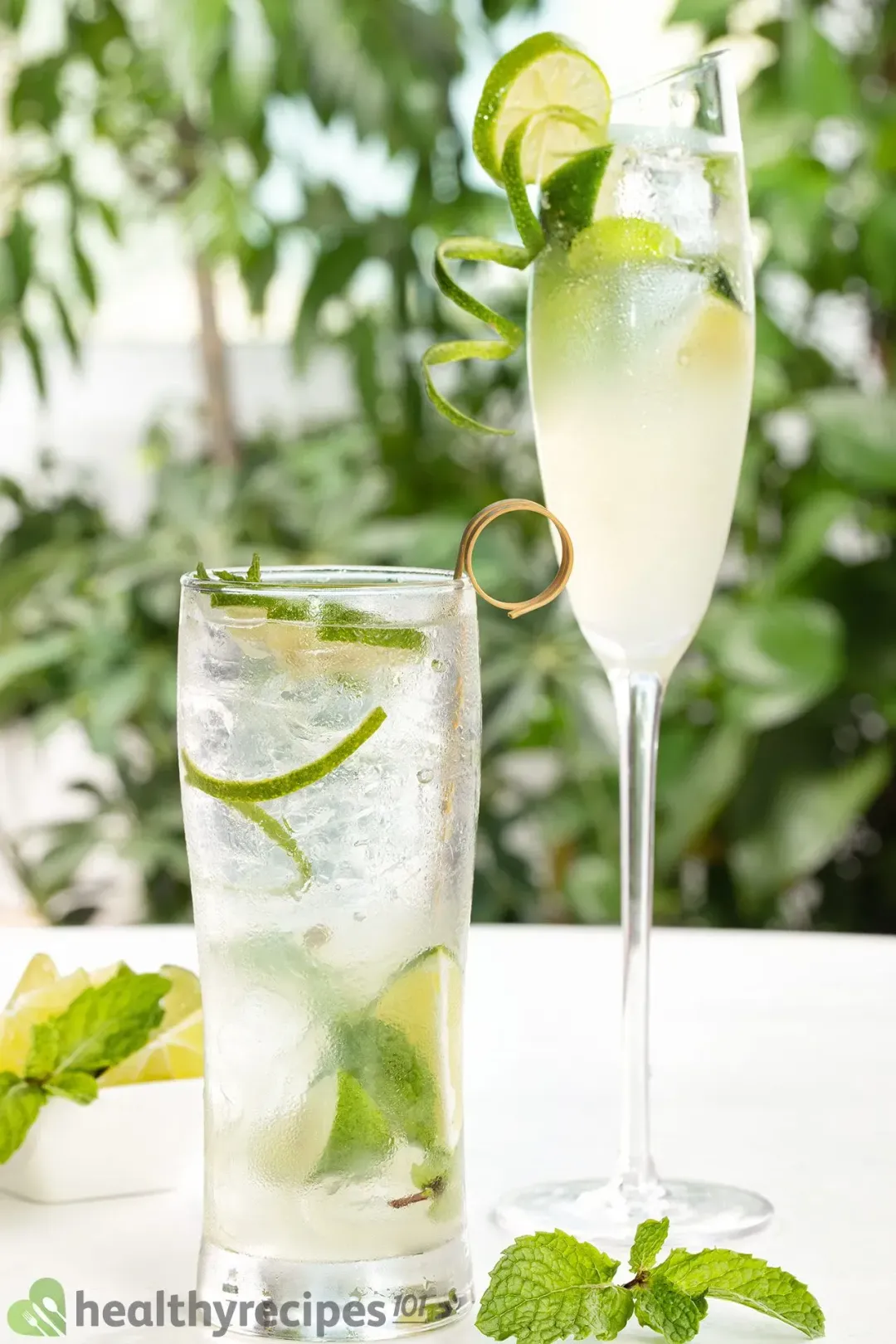 Previous Recipe
Tequila and Lime Juice
Tequila and Lime Juice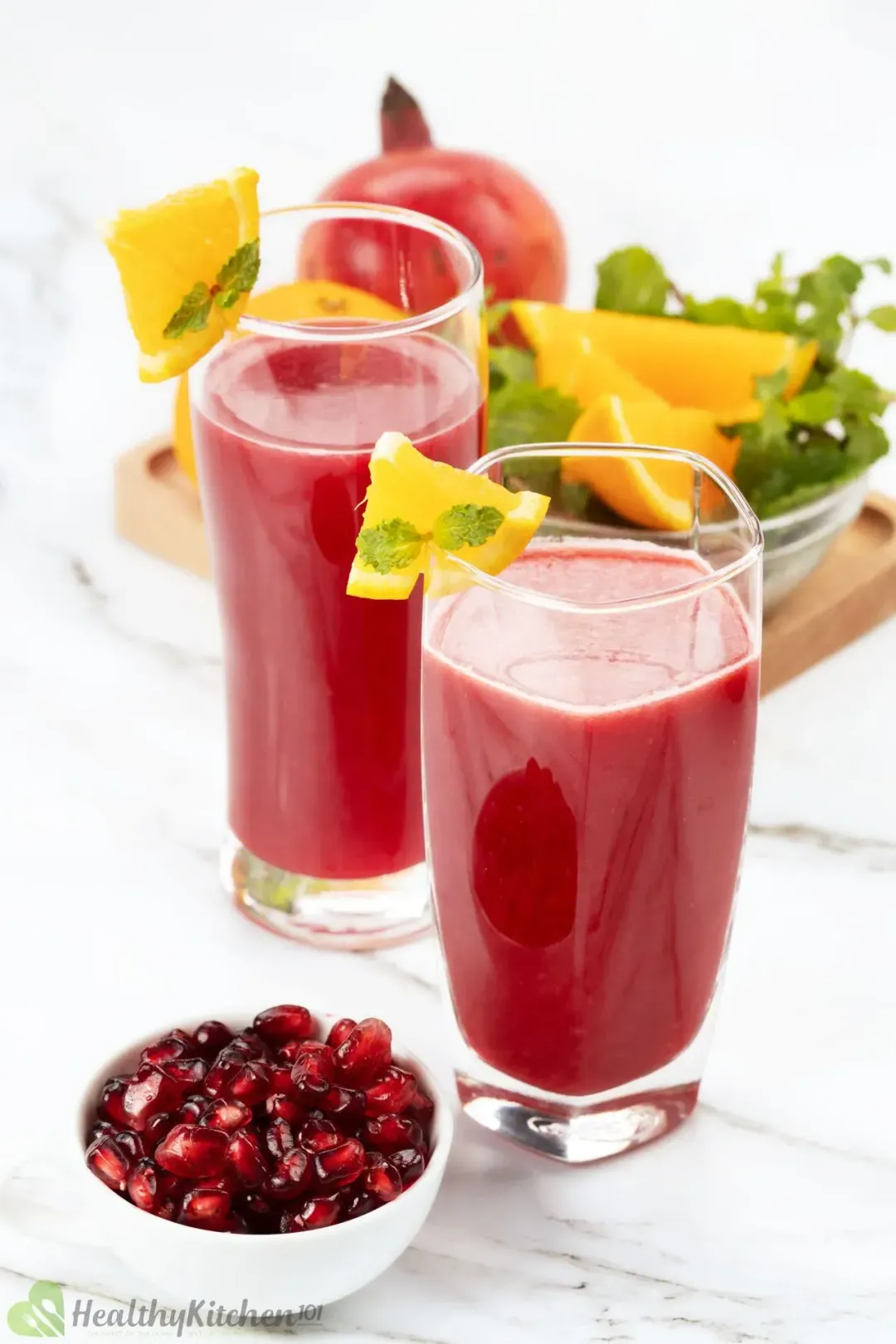 Next Recipe
Orange Pomegranate Juice
Orange Pomegranate Juice
Writer, Author
Luna Regina is an accomplished writer and author who dedicates her career to empowering home cooks and making cooking effortless for everyone. She is the founder of HealthyKitchen101.com and HealthyRecipes101.com, where she works with her team to develop easy, nutritious recipes and help aspiring cooks choose the right kitchen appliances.
Nutrition Reviewer
Lizzie Streit is a Minneapolis-based dietitian and founder of It's a Veg World After All. She completed her MS in Human Nutrition from Drexel University, and is an expert in culinary nutrition, recipe development, and nutrition communications. Lizzie's philosophy is centered around making nutrition recommendations, and especially the advice to eat more vegetables, approachable and realistic. She is excited to be working with the team at Healthy Recipes 101 to ensure that their recipes are both nutritious and delicious.
Taste good, and different!