This tequila and lime juice recipe is a delicious take on a zesty cocktail. It's good for the summertime and your palate.
Our delicious cocktail is a low-calorie drink that incorporates mint to leave you feeling refreshed. You can embrace it as a party drink or for occasional sipping.
Read on to learn if tequila and lime juice is a healthy drink and how you can make your own.
Is Tequila and Lime Juice Healthy?
Tequila and lime juice is not what we'd consider a healthy drink. And even though our juice incorporates nutritional elements like lime juice and mint, they do little to achieve health benefits.
1. Moderate Alcohol
However, you can rely on this tequila and lime juice recipe for a less alcoholic treat. Compared to other traditional cocktails, it ensures you stay within recommended guidelines for alcohol consumption that limit adverse health effects.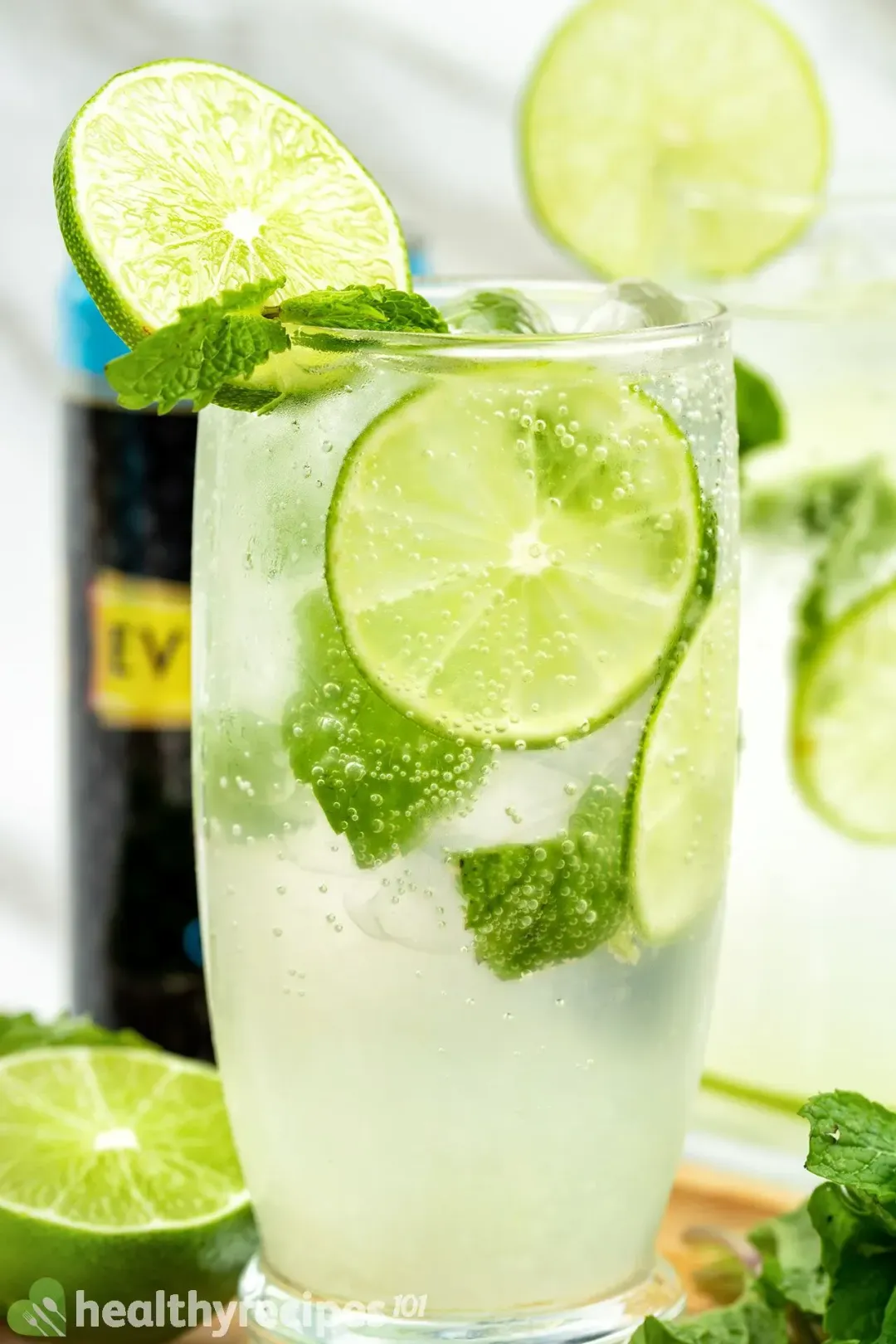 Drinking large amounts of alcohol can have negative health impacts on your body.
Over long periods, you may experience bloating, intestinal damage, and mood deterioration. In some cases, the liver takes the biggest hit.
Chronic alcohol consumption is often linked to liver damage.
The healthiest way to enjoy your alcohol is to drink it in moderation. This means having one drink a day, which is 1.5 oz for women and 3 oz for men.
These amounts only apply to liquor, as you can drink larger amounts when it comes to beer or wine.
Our tequila and lime juice recipe ensures that you can enjoy your alcohol without going overboard. This way you have control over what goes in your body and avoid health problems.
2. Gluten-Free
Tequila is also an excellent gluten-free option that you can incorporate into cocktails for a semi-sweet finish. It's a suitable option for those who react to gluten and those with celiac disease. 
3. Less Sugar
Added sugar is yet another ingredient that requires moderation. Our tequila and lime juice contains approximately 16% of the added sugar limit in a day.
Practicing moderate sugar consumption helps to avoid long-term adverse effects on your body. And with these minimal amounts of sugar and alcohol, you can enjoy your tequila and lime juice without piling excessive calories.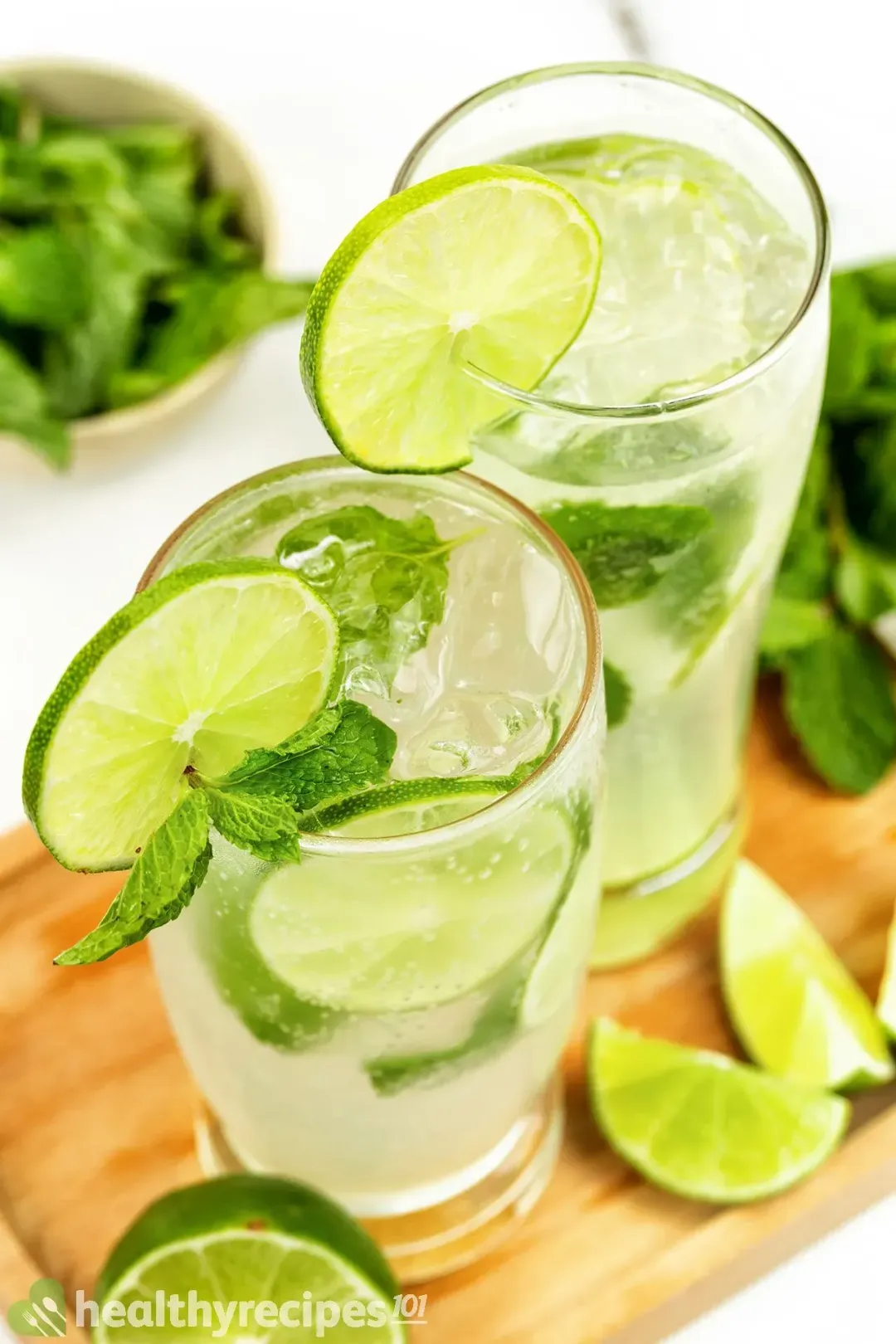 For more nutritious alternatives, check out our healthy watermelon lime juice recipe or this puckery sweet drink with lime.
Can You Substitute Lemon Juice for Lime Juice?
Lemon and lime juice are similar in nutrition and taste. You can usually get away with using one in place of the other.
Using lemon juice in this recipe will equally achieve a tangy essence that balances the flavors. You also get vitamin C benefits from both lemon and lime juices.
You can try to make two tequila drinks; one with lime, the other with lemon juice. One might surprise you in taste, or both could pass off as the same beverage.
How to Make Tequila and Lime Juice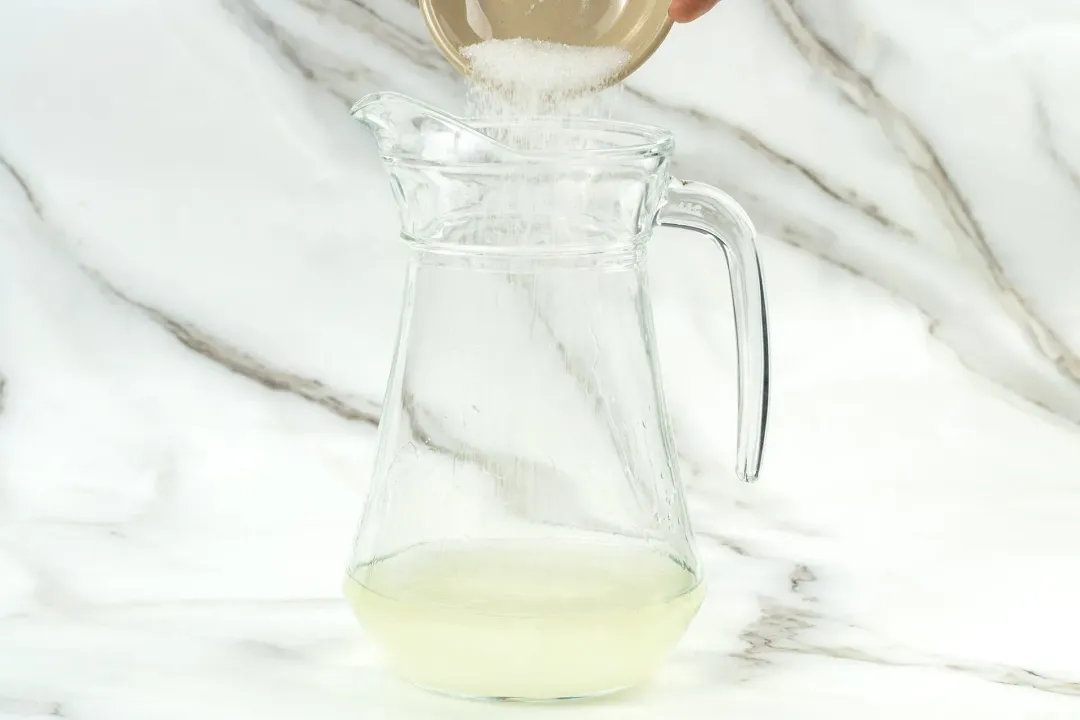 Add ingredients to a large pitcher.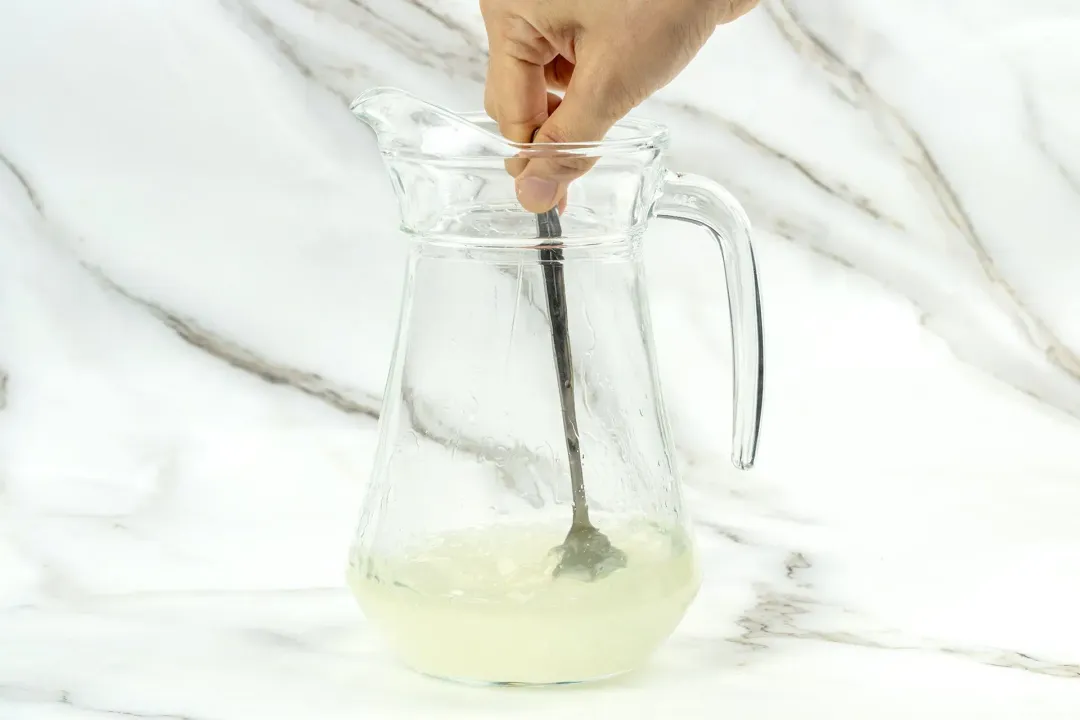 Stir to dissolve the sugar.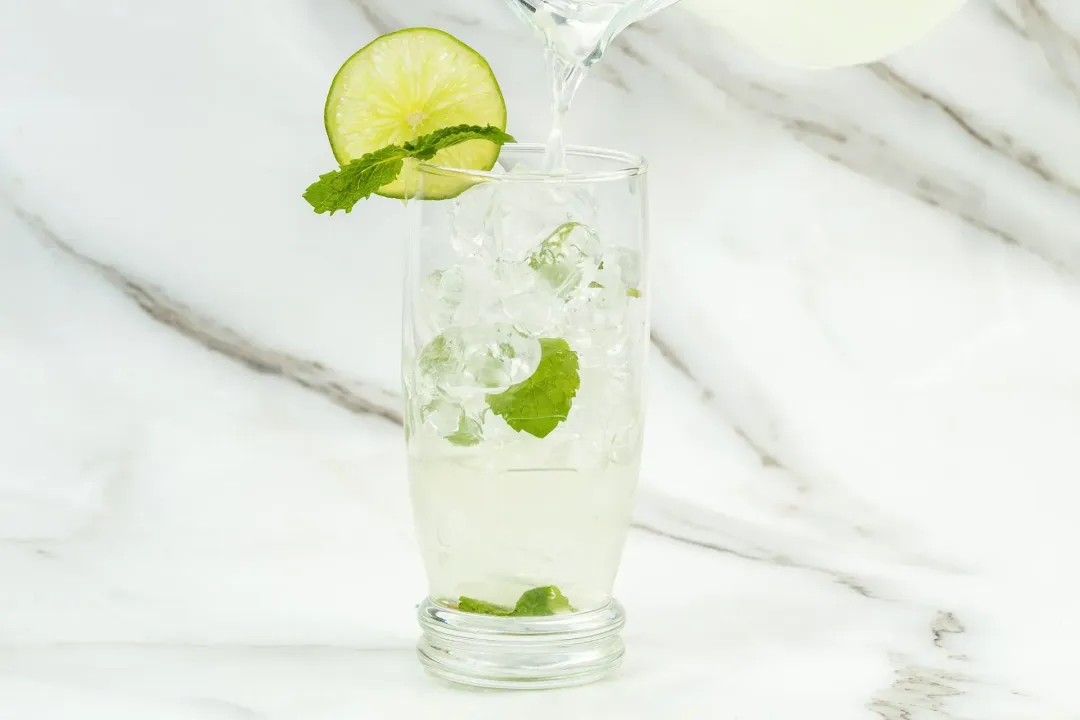 Pour into a glass over ice.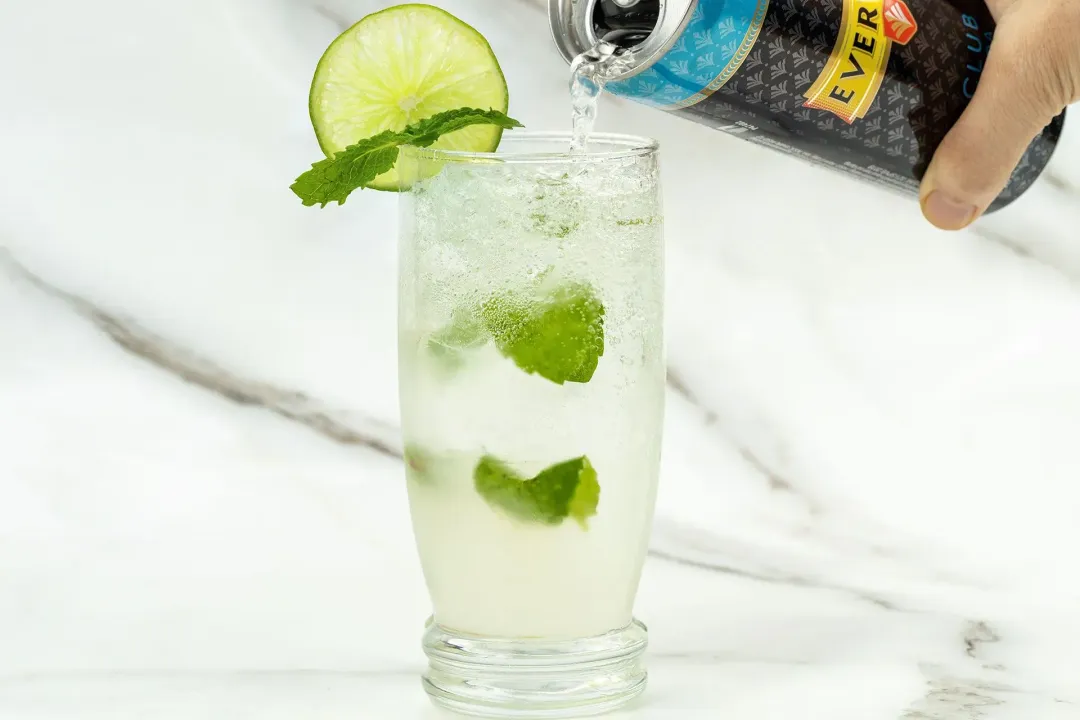 Top with club soda and serve.
You can embrace it as a party drink or for occasional sipping, together with a different style of this cocktail.
How Long Does Fresh Lime Juice Last?
Fresh lime juice can last in the refrigerator for up to two days— three at the most. Under more favorable storage conditions, it could last even longer.
Keep it in an airtight container to limit exposure to air and the destruction of air-sensitive vitamins.
Similarly, avoid overly exposing the container to light (the refrigerator light does switch off when you close the door). Some vitamins (like A and E) are light-sensitive and degrade after repeated exposure.
Most importantly, vitamin C, in lime juice, is highly sensitive to heat. Bacteria increases at higher temperatures and the juice loses its nutrients.
At lower temperatures, bacteria markedly decreases with storage, meaning you can store it in the freezer for long periods. You can keep it frozen for up to 3 months.
Just remember to use a freezer-safe, air-tight container.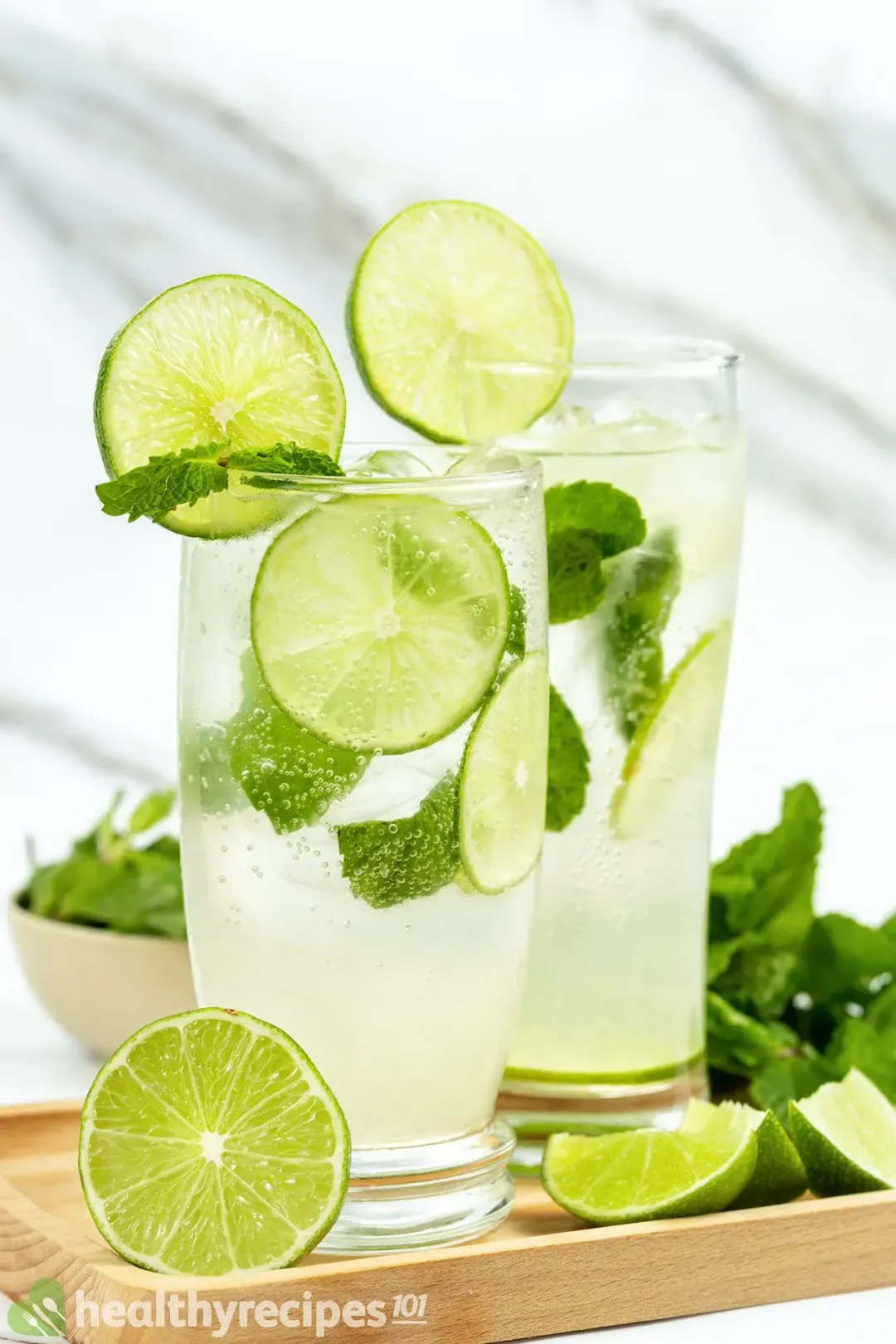 Calories
This tequila and lime juice contains 126 calories per serving. It's a low-calorie drink that serves a decent amount of nutrients.
It's very low in carbs, giving you room to squeeze in a more calorie-dense meal. You can have it with salads to add piquant flavors while maintaining nourishing calories.
Tequila and lime juice's amount of calories don't necessarily make it the best weight-loss beverage. But it's great in moderation and can be a fun addition to meals.
There are a lot more recipes that incorporate lime juice, including one of our very popular drinks with cucumber. Or, check out this article with recipes for lime juice to choose your favorite.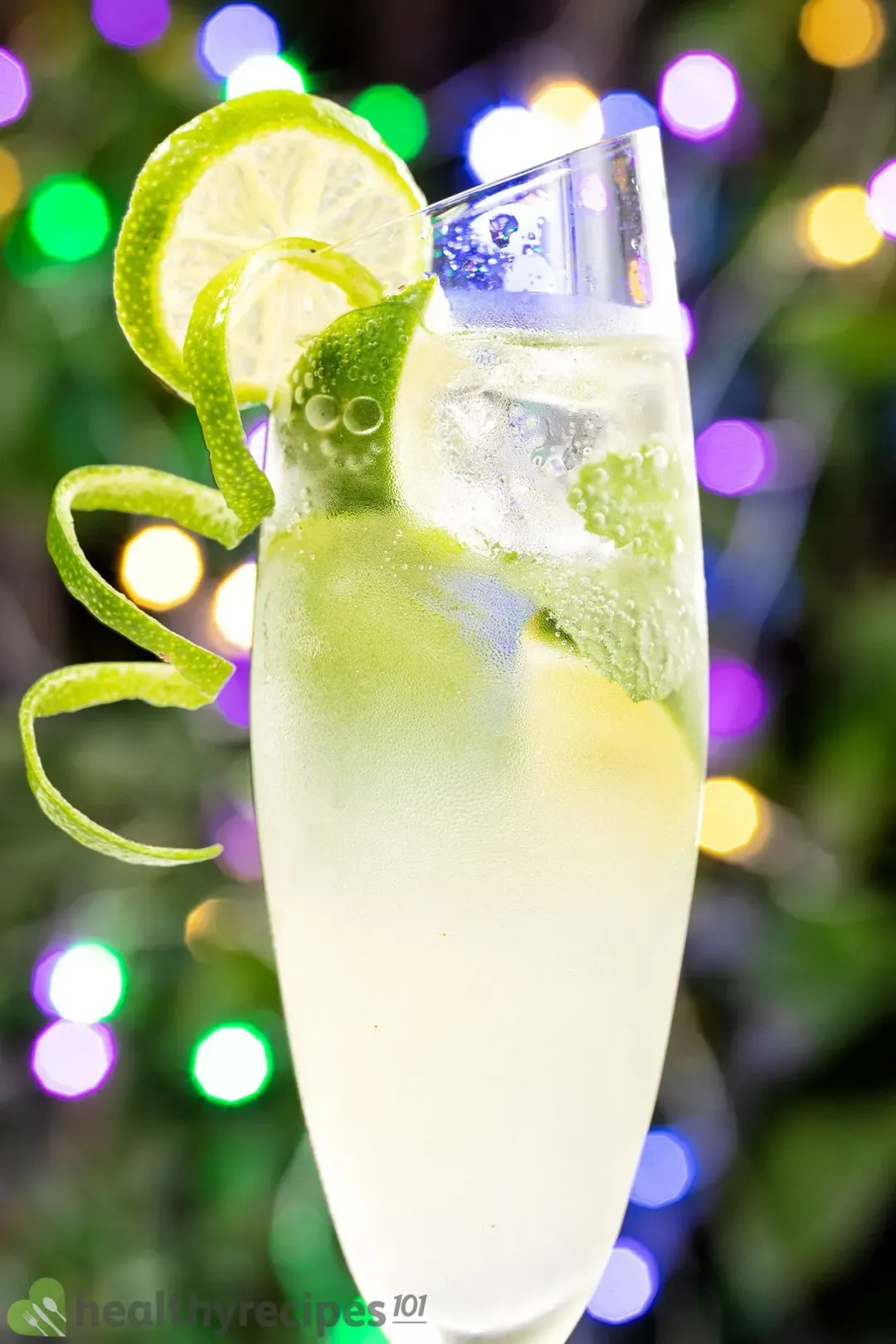 Tequila and Lime Juice
This tequila and lime juice recipe makes a mint-cooling drink with a zesty lime flavor. You can serve it as a party cocktail or mix it occasionally for winding down a lovely evening.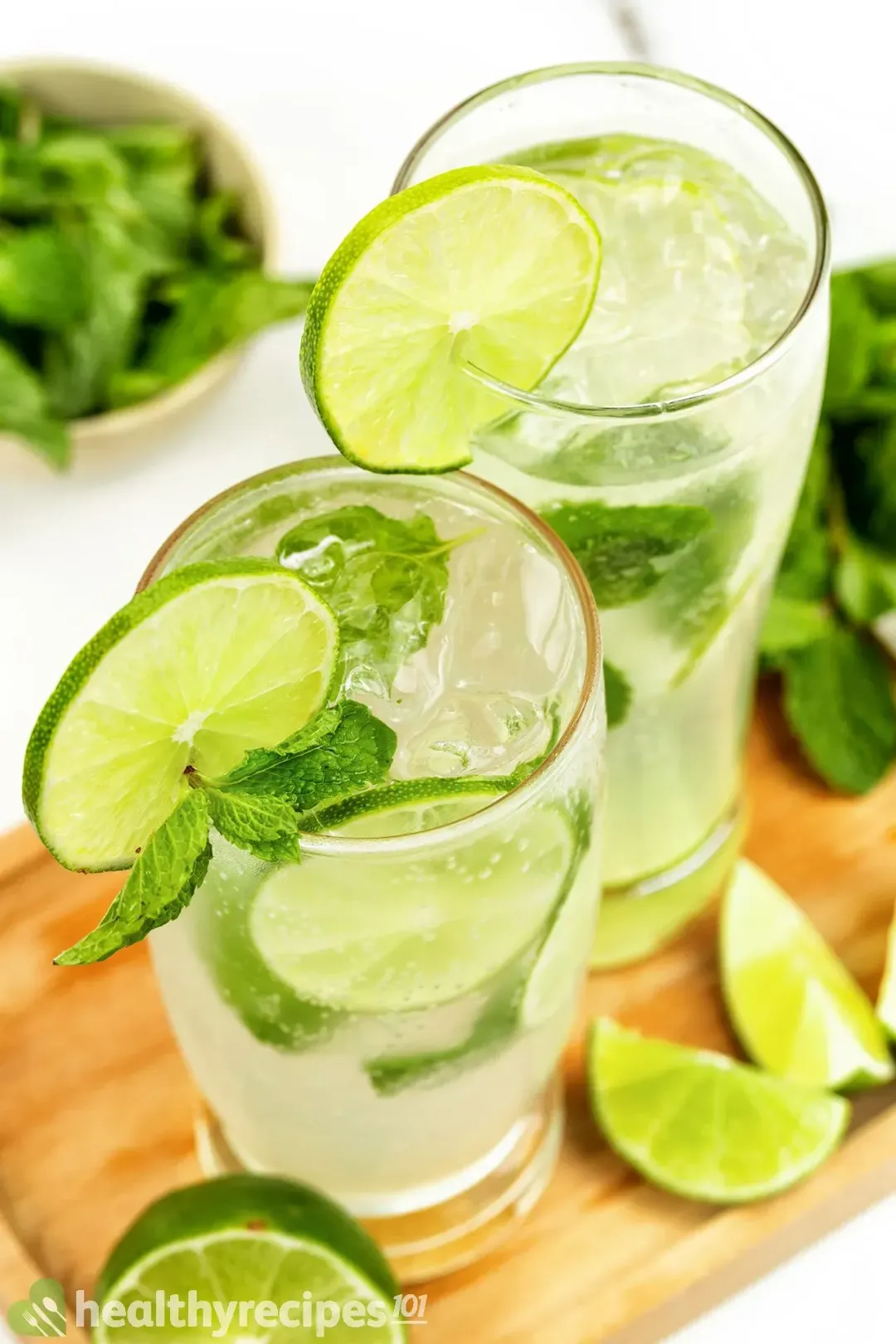 prep TIME

5 mins

total TIME

5 mins
COURSE

Beverage

CUISINE

Latin American

SERVINGS

CALORIES

126 kcal
INGREDIENTS
3/4 cup

mint leaves

(for garnish)
INSTRUCTIONS
1
Add lime juice, tequila, salt, and sugar into a pitcher.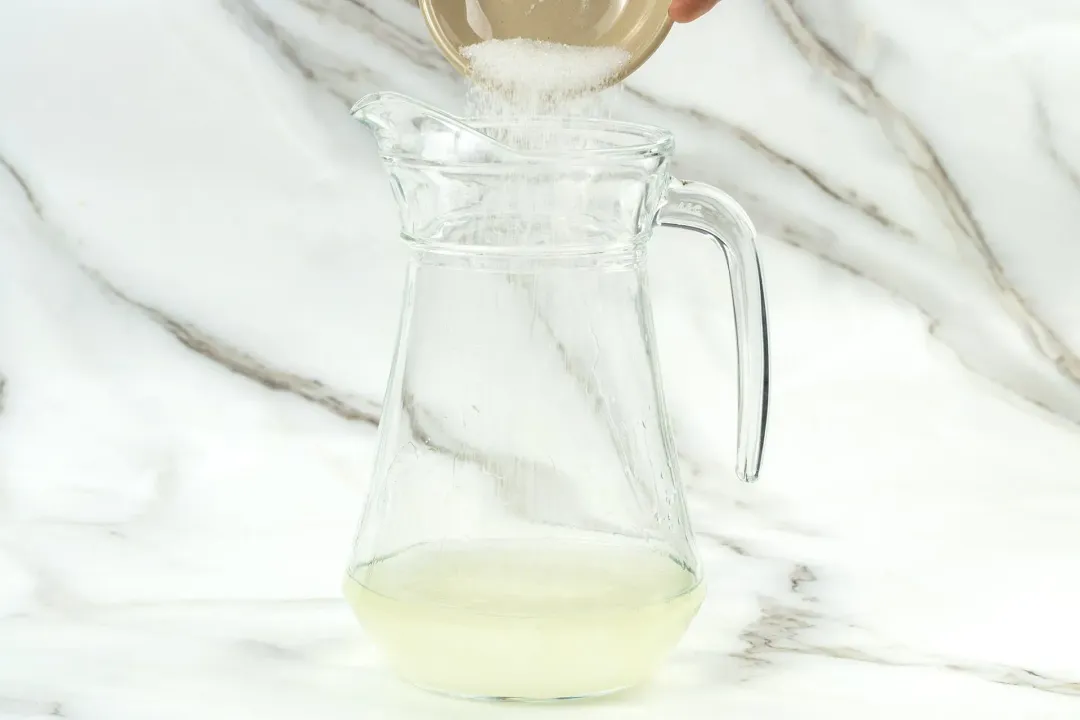 2
Stir to dissolve the sugar.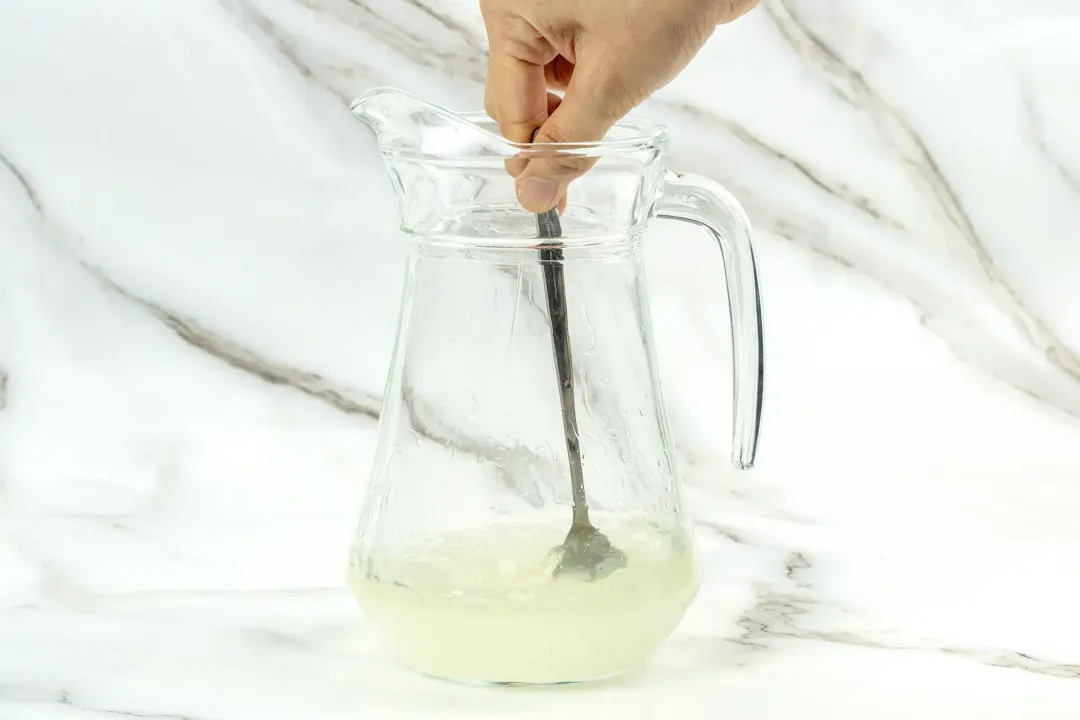 3
Pour the mixture into glasses with ice. Slowly pour club soda into each glass.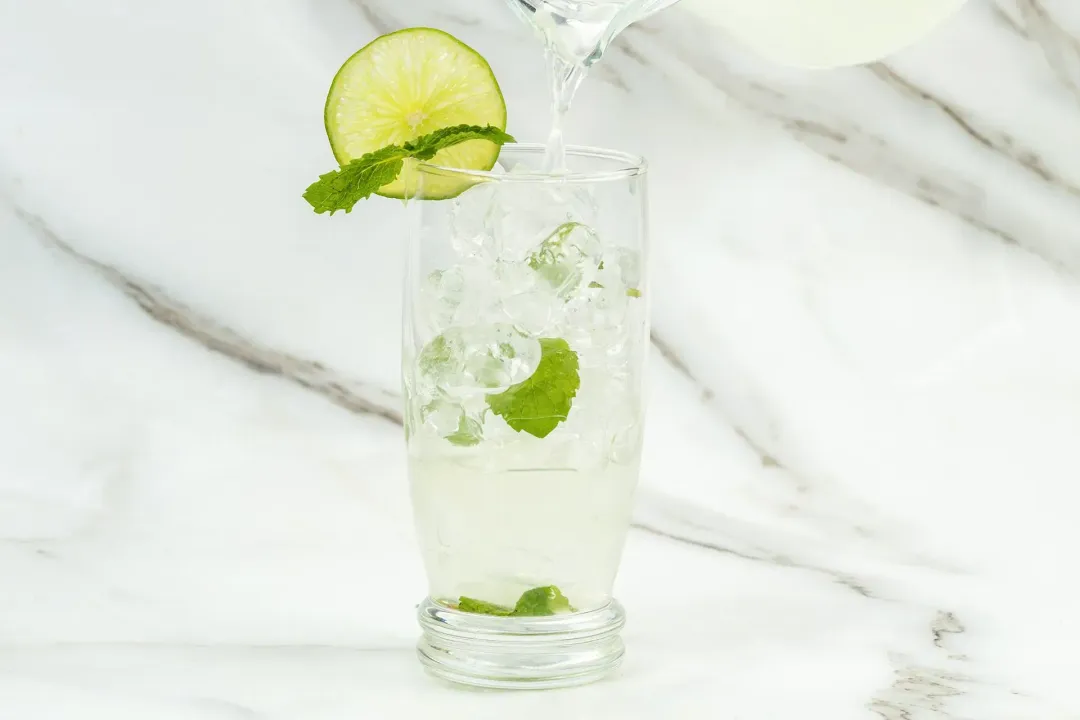 4
Garnish with mint leaves and a lime wedge (optional) and serve.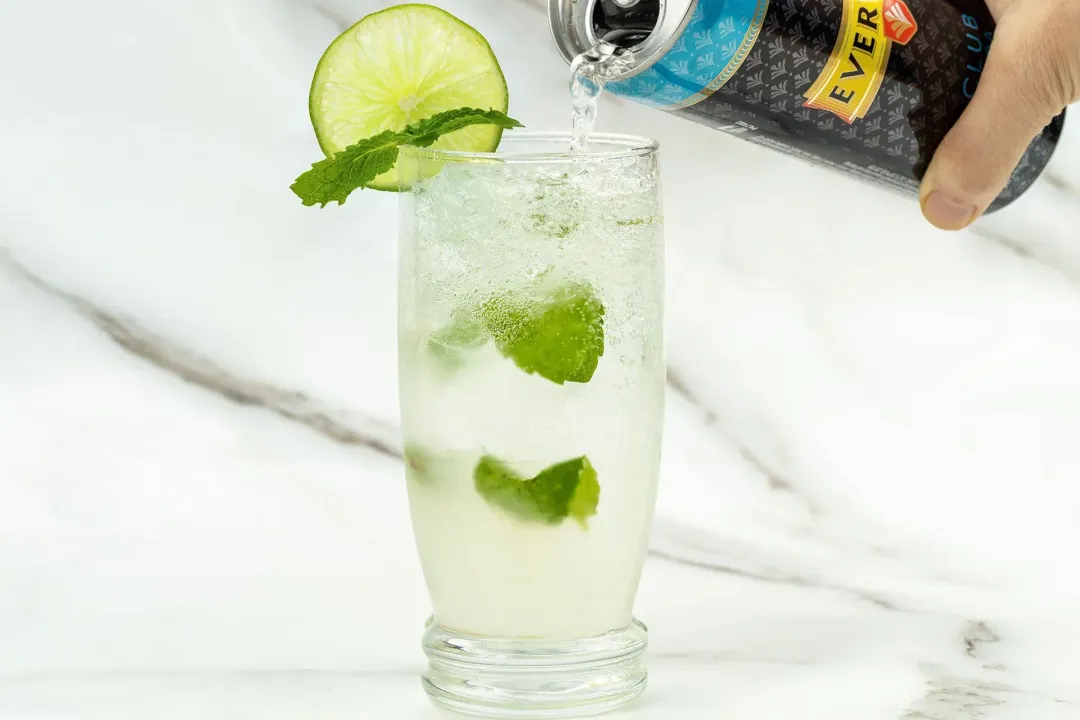 NUTRITION
Nutrition Facts
Tequila and Lime Juice
Amount Per Serving (1 serving)
Calories 126
% Daily Value*
* Percent Daily Values are based on a 2000 calorie diet.
Keywords: Tequila and Lime Juice, Tequila and Lime Juice Recipe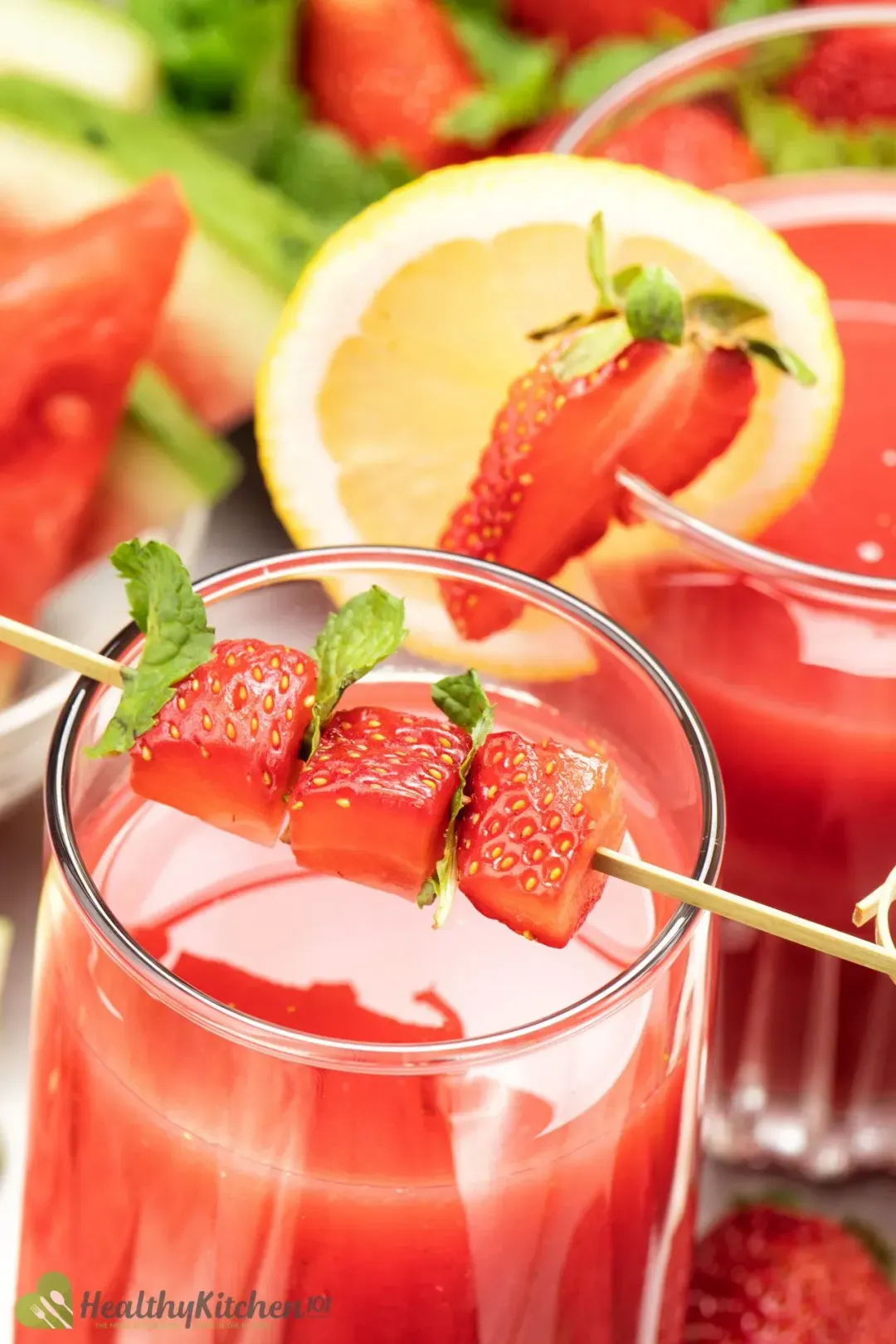 Previous Recipe
Strawberry Watermelon Juice
Strawberry Watermelon Juice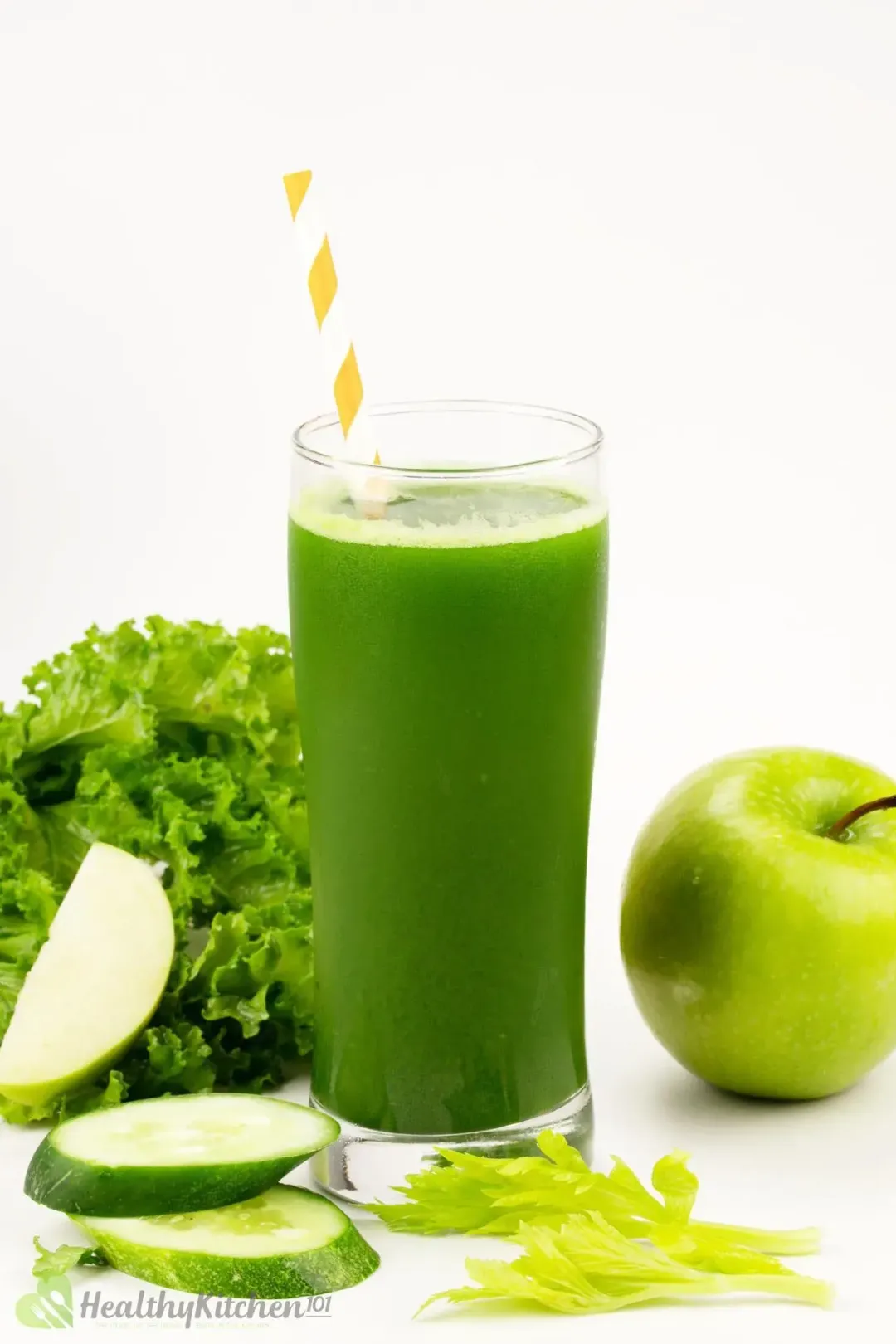 Next Recipe
Green Vegetable Juice
Green Vegetable Juice
So good, it fairly strong but taste great!