Looking for punch drink ideas? This vodka jungle juice recipe might be just what you need.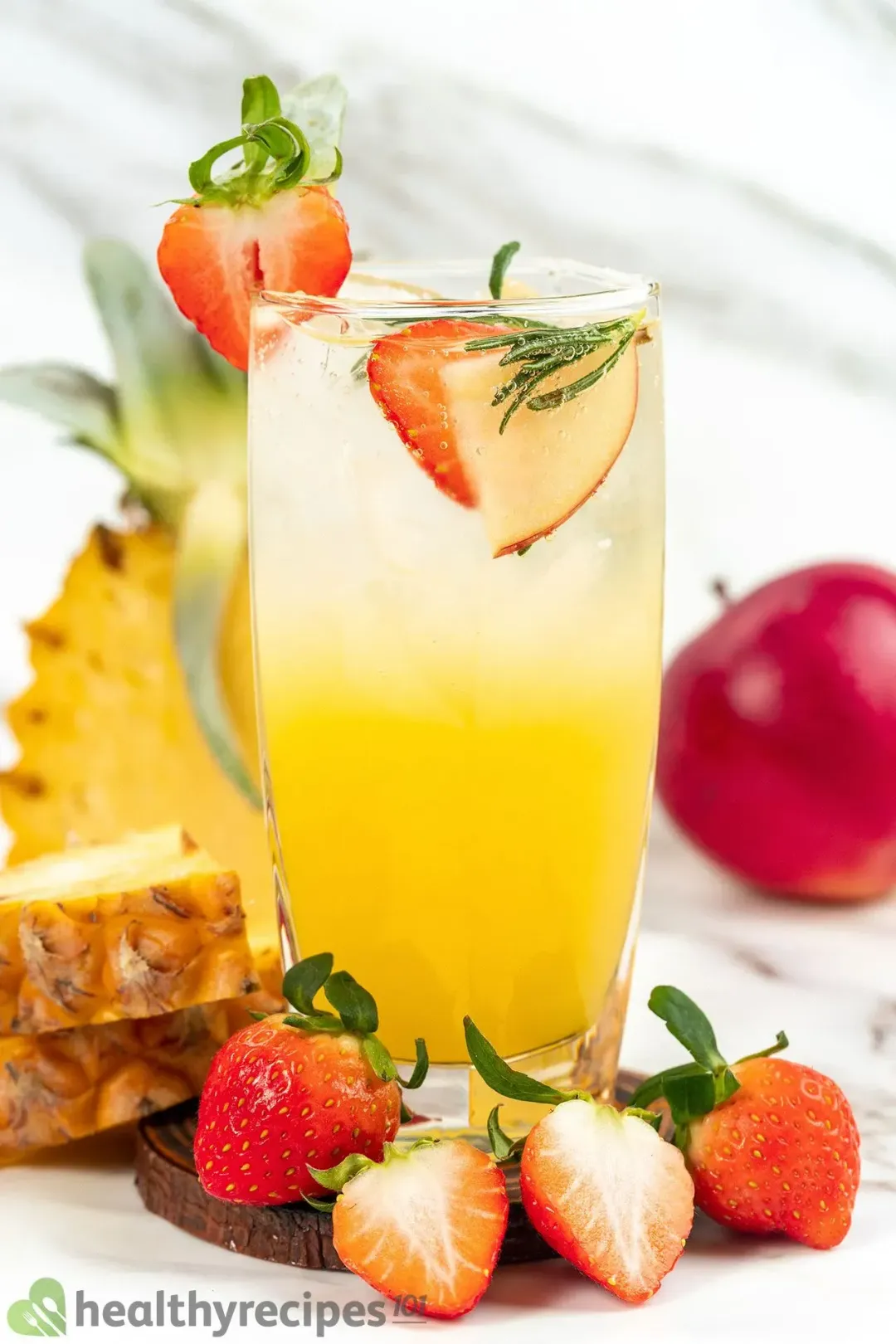 The drink possesses a classic fruity soda look— sparkling and with sweet slices of strawberry to chew on. But as you take a sip, along with the fruity aroma comes vodka, strong and making you utter a whoo.
It is a perfect drink for any party, occasion, or season!
Who Invented Jungle Juice?
The invention of jungle juice dates all the way back to World War II.
American soldiers wanted a cocktail, but fell short on ingredients to make one. As a last resort, they had to ferment and distill the fruits they found to make alcohol, using whatever they had on hand.
We are not sure how they managed to make alcohol with little equipment, but the result was fortuitous— the birth of jungle juice. The drink has alcohol, fruit juices, and sliced fruits floating around.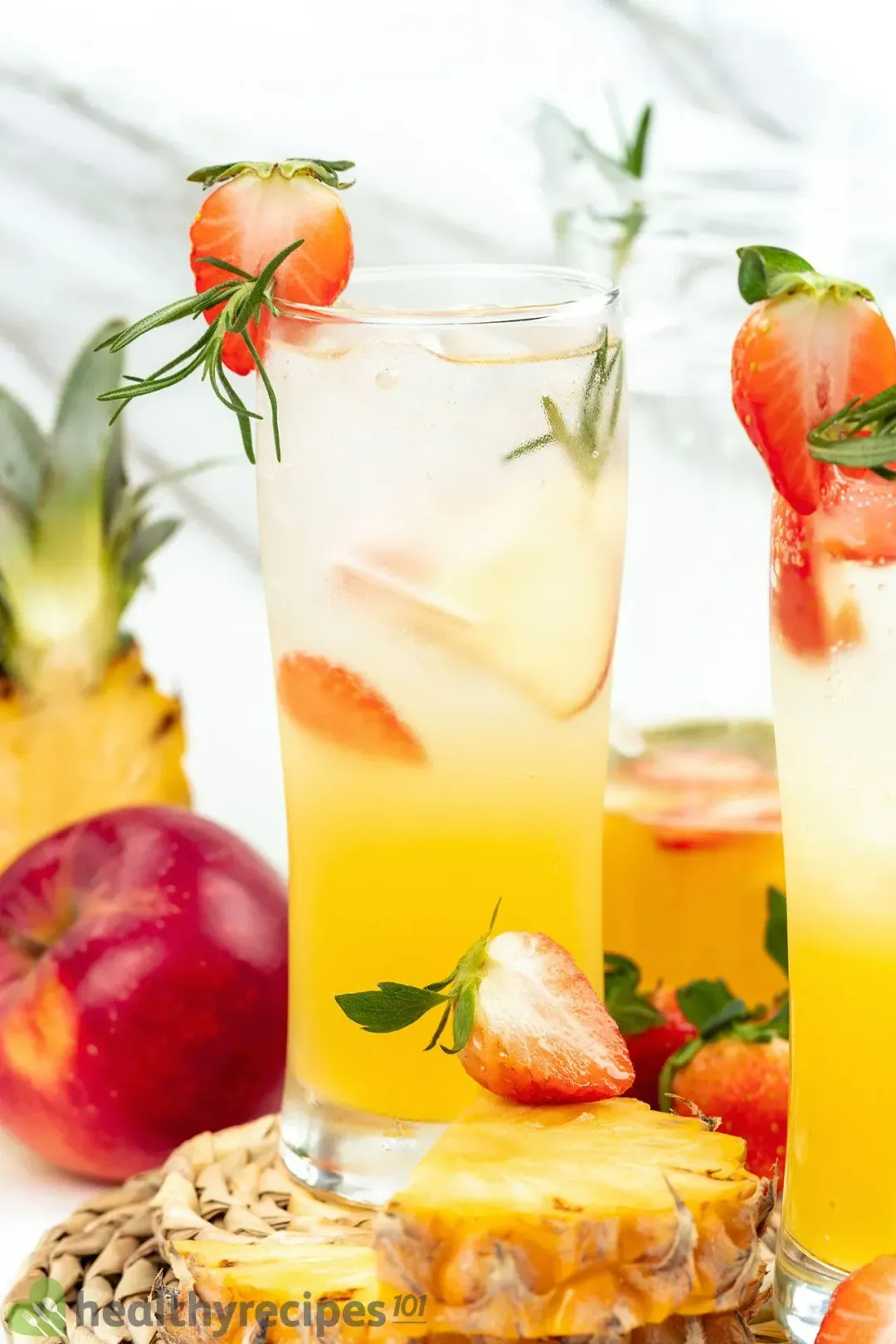 Now, this inexpensive crowd-pleaser is often seen at parties, in a large tank— its signature appearance. It's the most beloved party drink. For more ideas on jungle juice recipes, check out our top 10 jungle juice recipes.
Is Vodka Jungle Juice Healthy?
Alcohol in general has never been considered healthy. It is defined as "empty calories" and has proven to affect your body negatively.
However, as it is an implemented part of many people's lives, saying no to alcohol is nearly impossible. This inspired us to recreate the vodka jungle juice recipe, but with a healthy amount of alcohol.
Jungle Juice Calories
Each serving of this jungle juice yields 163 calories. About 57% of the calories derive from alcohol and the rest is from the juices.
In case you're wondering, 1 gram of alcohol gives 7 calories. Our recipe uses 1.5 fl oz per serving, but it alone contains 13.8 grams of pure alcohol— 96 calories.
For yielding this many calories, alcohol can lead to weight gain, eventually obesity if overly consumed. Therefore, it is best to drink alcoholic beverages in moderation, possibly along with frequent exercise.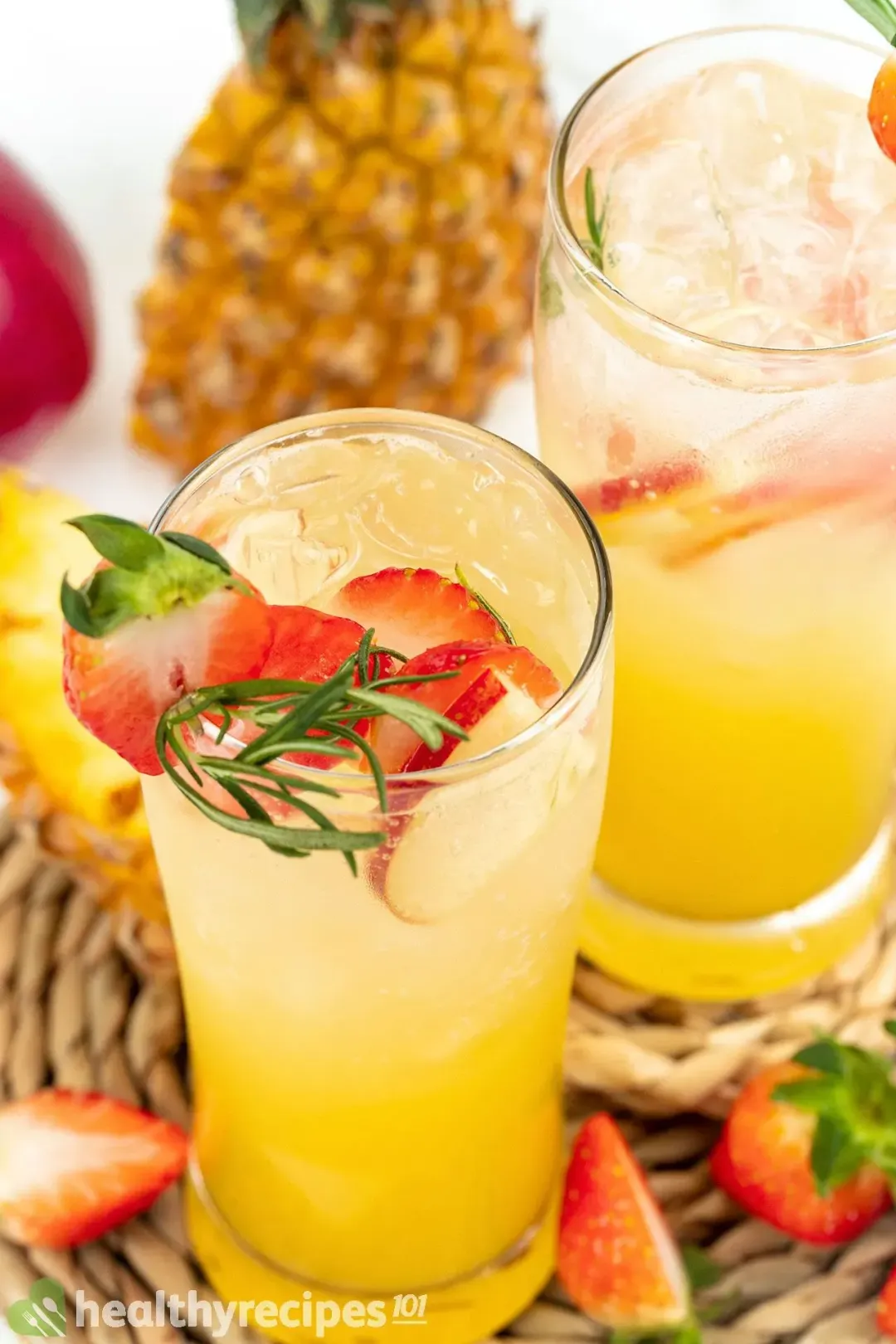 Choosing Ingredients for Jungle Juice
Let's take a look at our grocery list for this vodka jungle juice recipe.
1. Vodka
In the spirit of keeping every item low-cost, you can pick up the cheapest bottle of vodka you can find. In the end, it is the juices and fruits that decide the flavors of jungle juice.
The bottle we chose was 1.75 mL, at the cost of 17$. That equates to 28 cents per ounce, relatively cheap in our opinion.
2. Lemon Juice vs Lime Juice
Lemon juice gives a milder zing, and we prefer our juice not too sour. Plus, lemons are far more fragrant than limes.
If you prefer a sharper sour note, use a combination of the two. One gives the zing, and the other makes your drink super fragrant.
3. Fruits
Always serve this party drink with fruit slices floating around. Slurping and chewing is the nature of vodka jungle juice.
We used strawberry for simplicity. You can add citrus slices or any fruits of your choice.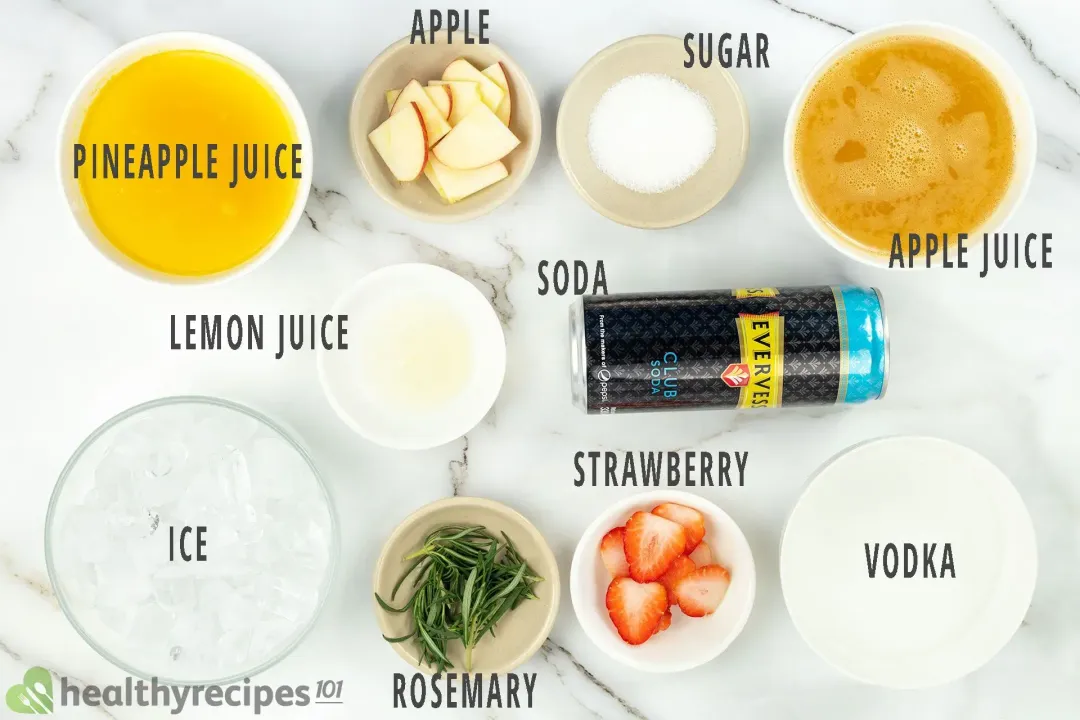 4. Juices
We always make our own juice, because it's the guaranteed way to get pure juice, without preservatives and added sugar.
If you don't want to make the juice yourself, I'm sure it's possible to get preservative-free, added-sugar-free juices in stores. Our nutritionist's advice: read the ingredient list and if it doesn't list preservatives or added sugar, it's a good option.
As long as the juice is your favorite, you're good to go. As you'll notice with our other jungle juice recipes, fruit juice is key to making the drinks taste pleasant.
It is tempting to get bottled fruit juice, but as health enthusiasts, we encourage you to juice your own. Along with convenience comes additives, which have questionable effects on our health.
How to Make Jungle Juice with Vodka?
Cocktails are often concocted with a shaker, but we won't need it for this vodka jungle juice recipe. After all, no cocktail shaker was in the supply trunk in World War II.
This juice makes four servings, so you will need a pitcher or something of that size to mix the ingredients.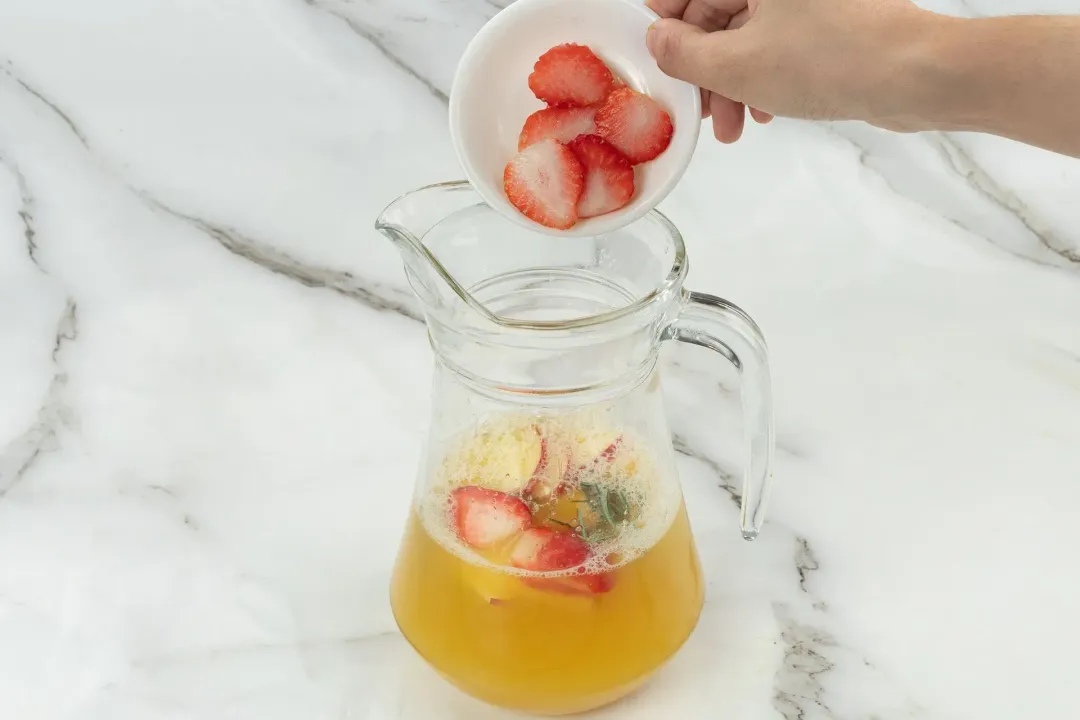 Add the fruit slices, juices, vodka, and sugar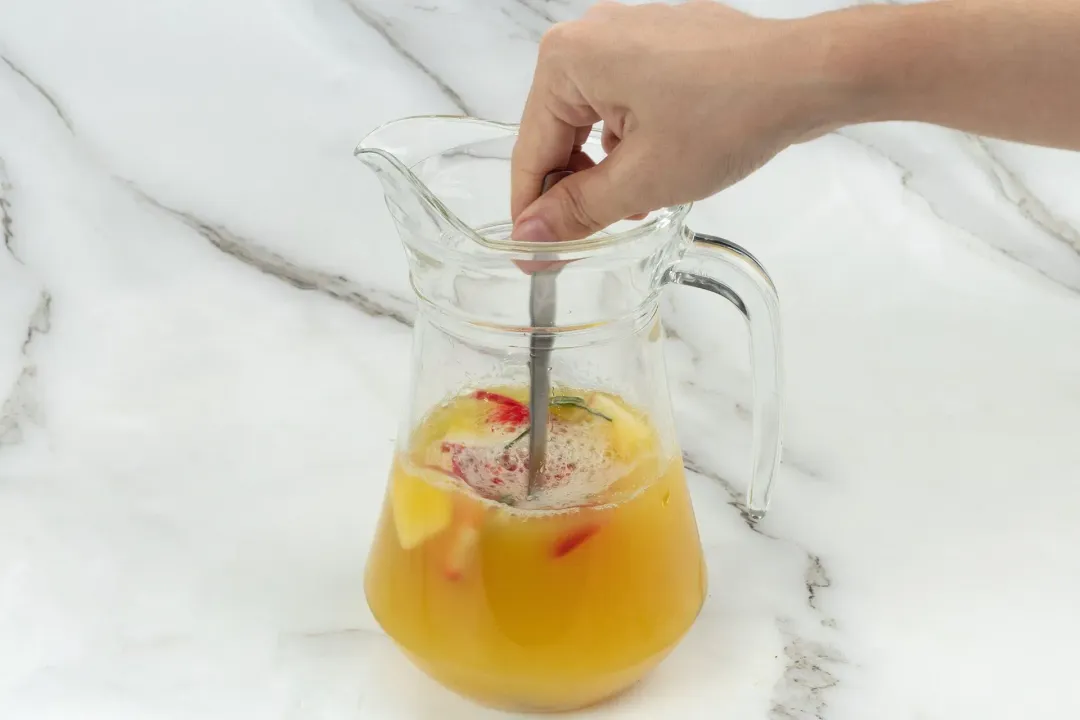 Stir to incorporate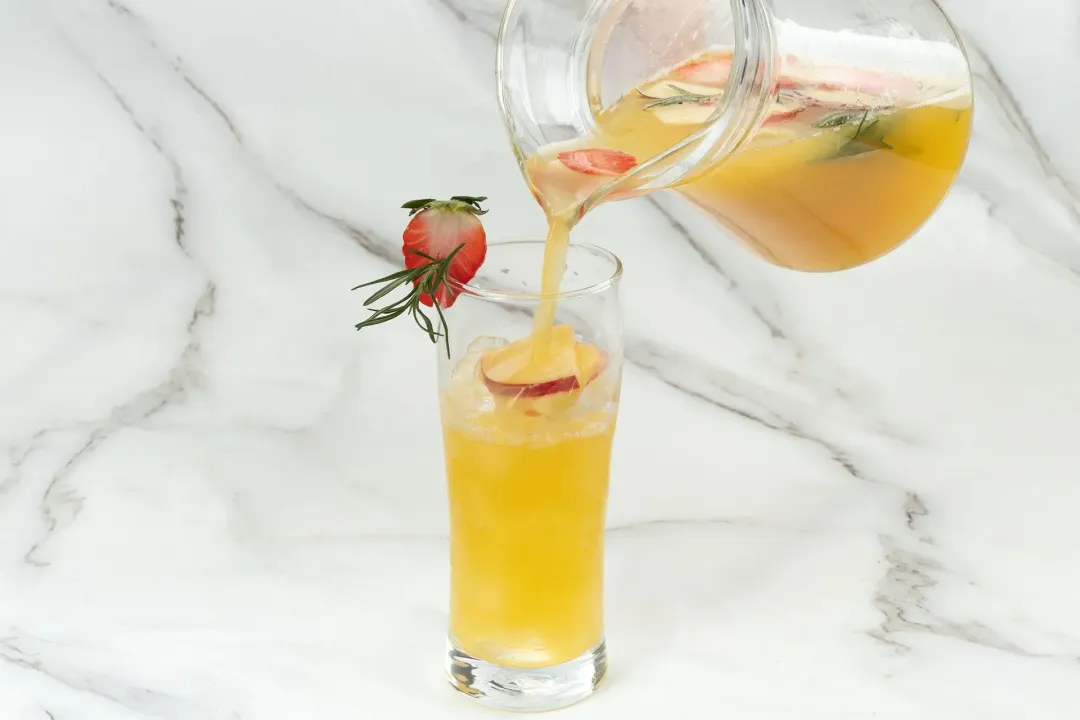 Pour into serving glasses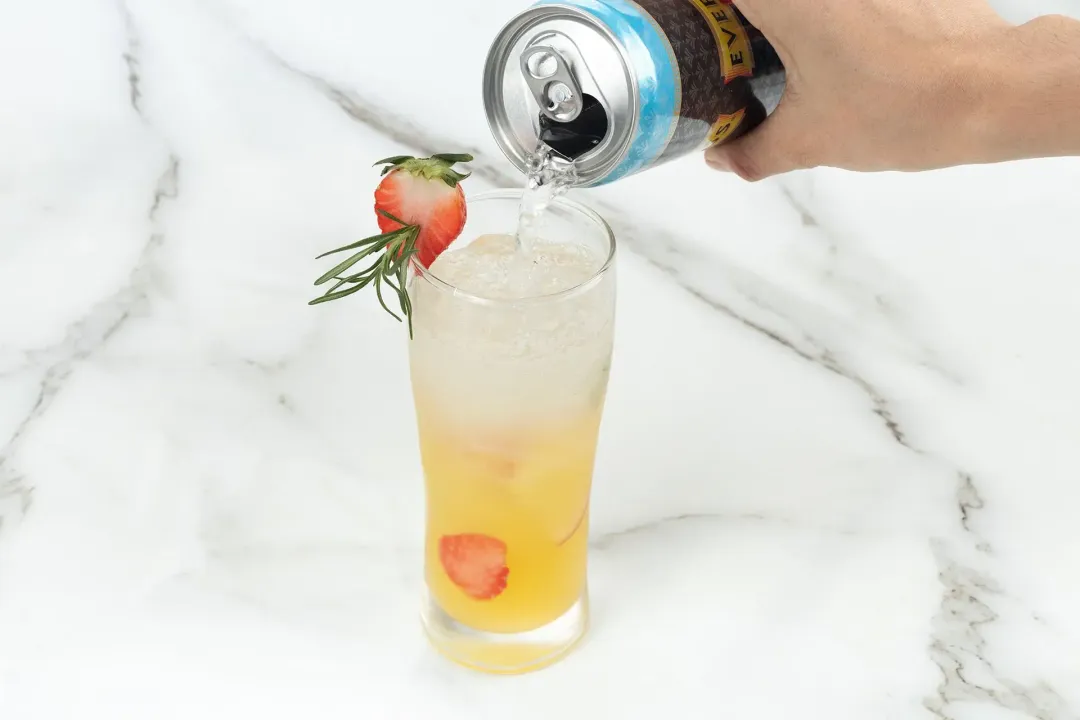 Top with soda and enjoy
You can add some cordial and end up with a replica of the blue kool-aid alcoholic drink that takes this from simple to fun.
At parties, serve it in a large punch bowl. If you have a tank, use that for the full jungle juice experience.
How Long Does Vodka Jungle Juice Last in the Fridge?
With fruit juice involved, it is best used within 2 hours after making for best results. The soda doesn't become flat, and the juices still have their original color, not yet darkened.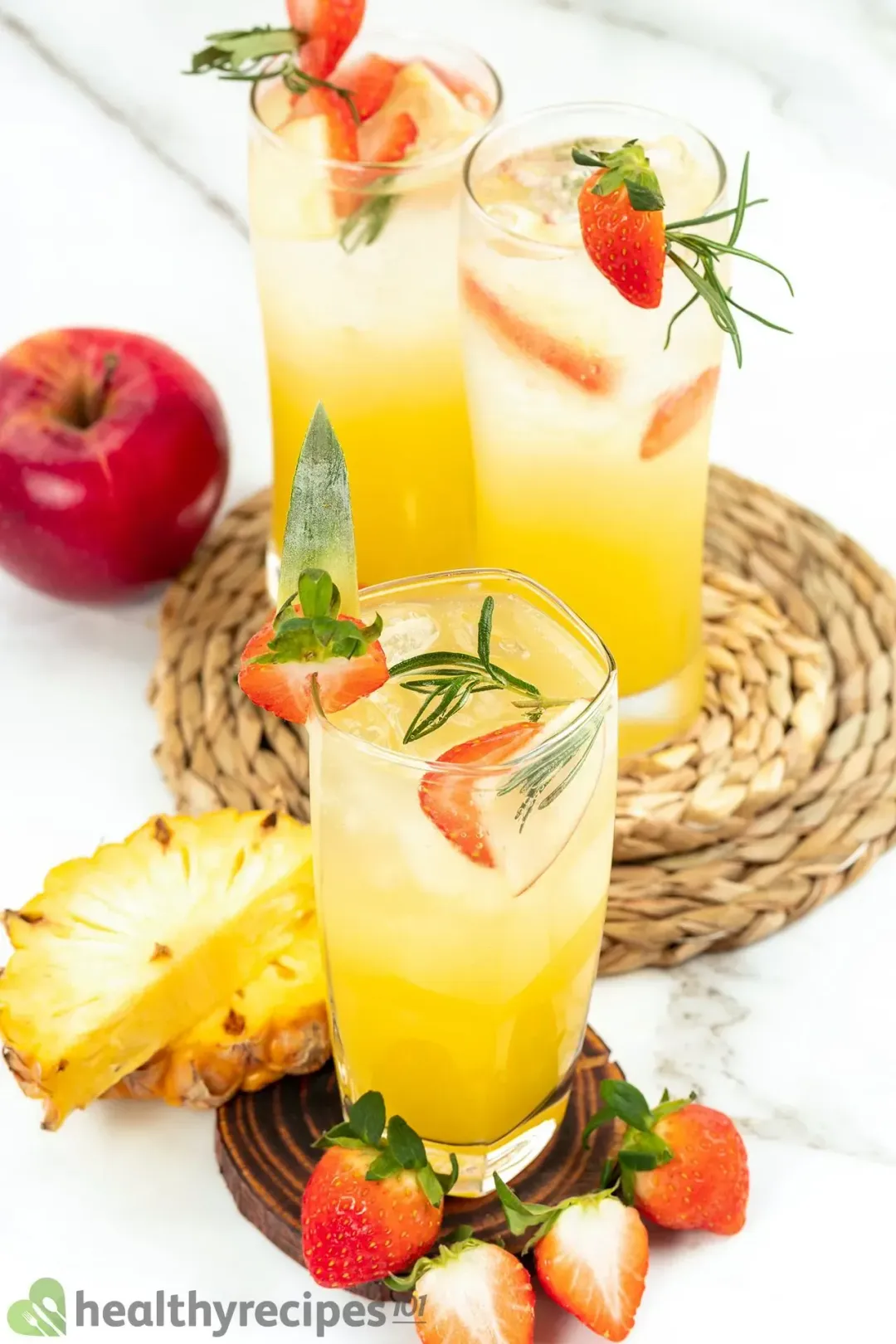 If you decide to preserve the juice anyway, it won't go bad within 24 hours. However, do expect the sparkling to go away and the color to darken.
For more healthy drinks to put into your collection, check out this article.
Vodka Jungle Juice
Start this vodka jungle juice recipe by juicing your own apple and pineapple juice. If you don't own a juicer, you can blend them, place them in a cheesecloth, and wring.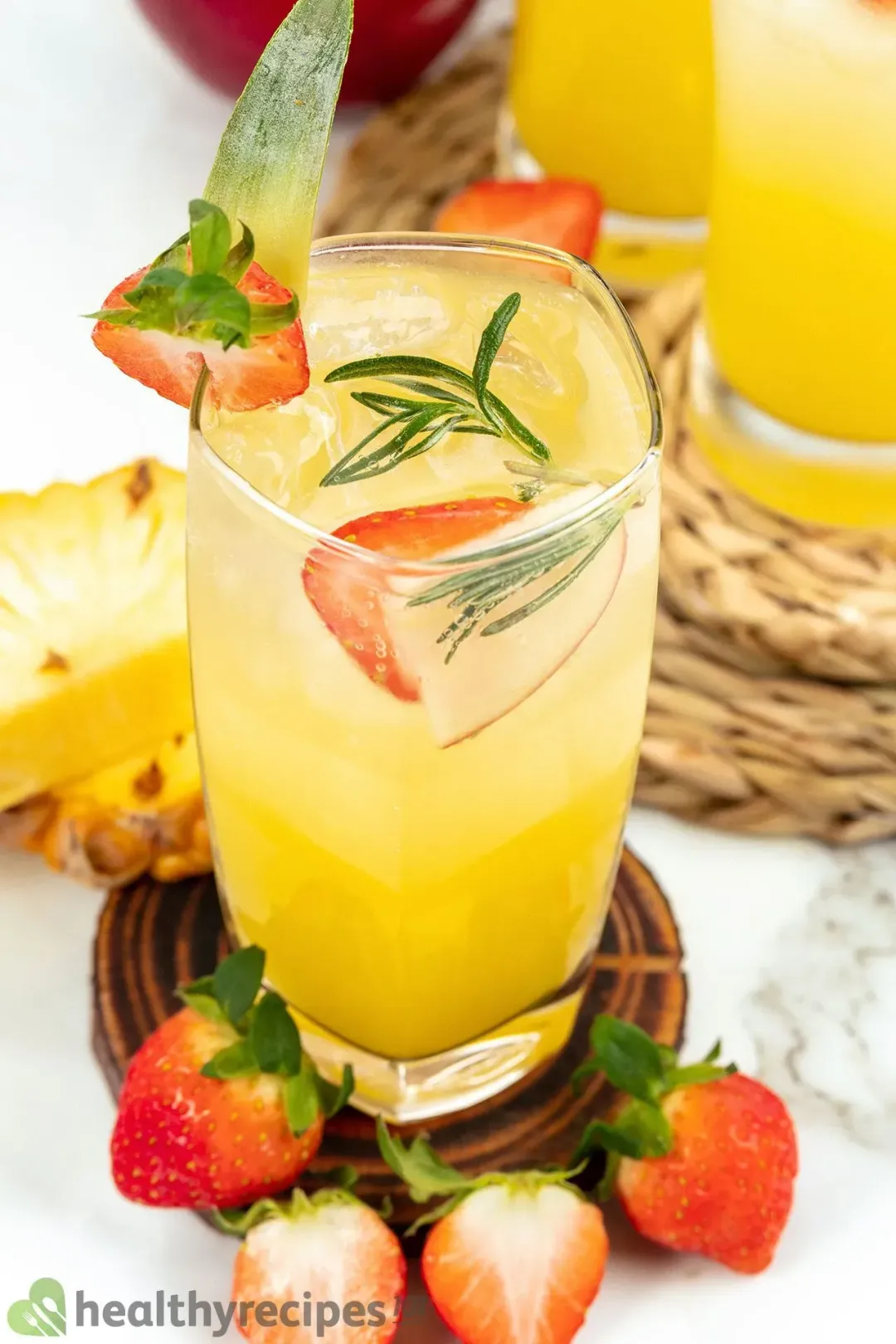 prep TIME

10 mins

total TIME

10 mins
COURSE

Beverage

CUISINE

American

SERVINGS

CALORIES

163 kcal
INGREDIENTS
1 cup

apple juice

((from 11-12 oz apples))

1 cup

pineapple juice

((from 10 oz pineapples))

1 oz

strawberries

(sliced)
INSTRUCTIONS
1
In a large pitcher, add 1 cup apple juice, 1 cup pineapple juice, 3/4 cup vodka, 1/2 tbsp lemon juice, 1 tbsp sugar, 1 oz sliced strawberries, and 1 oz sliced apples. You can also add more sliced fruits if you want.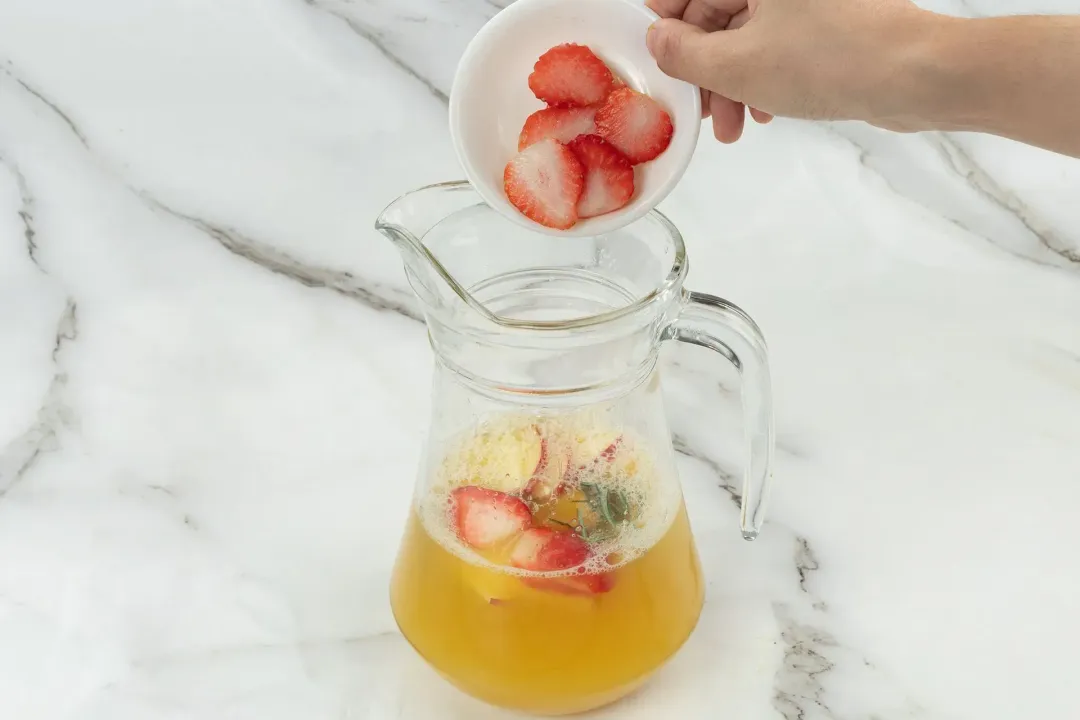 2
Stir everything until the sugar is dissolved.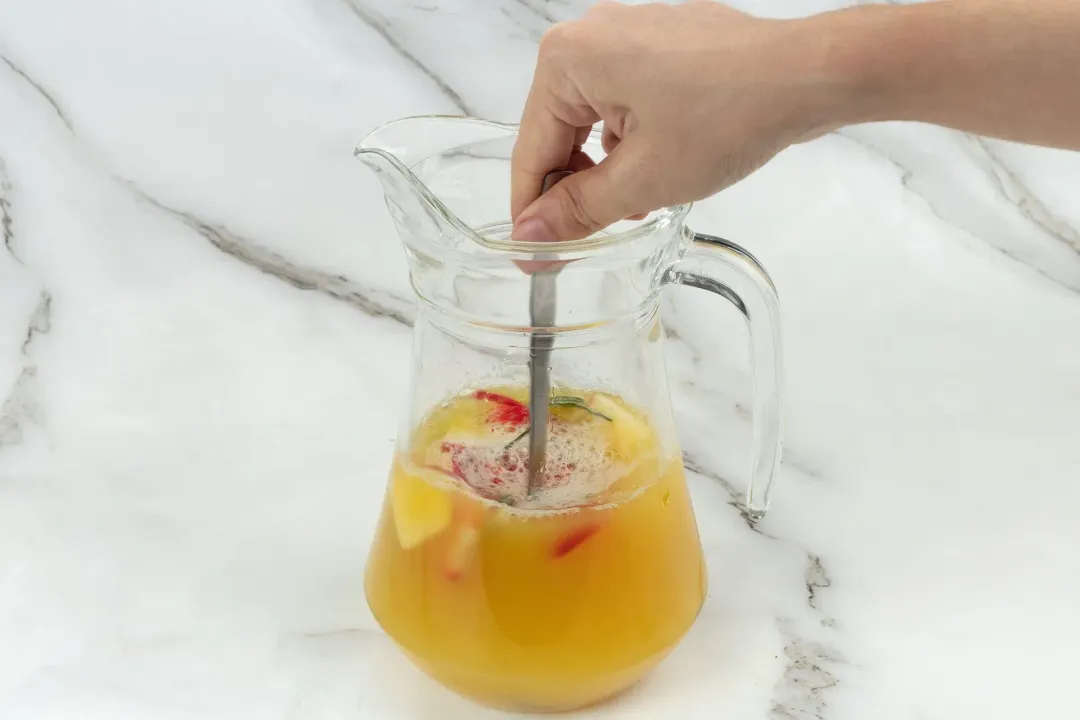 3
Top serving glasses halfway with ice (2 cups of ice in total, or more if desired). Portion the beverage into serving glasses.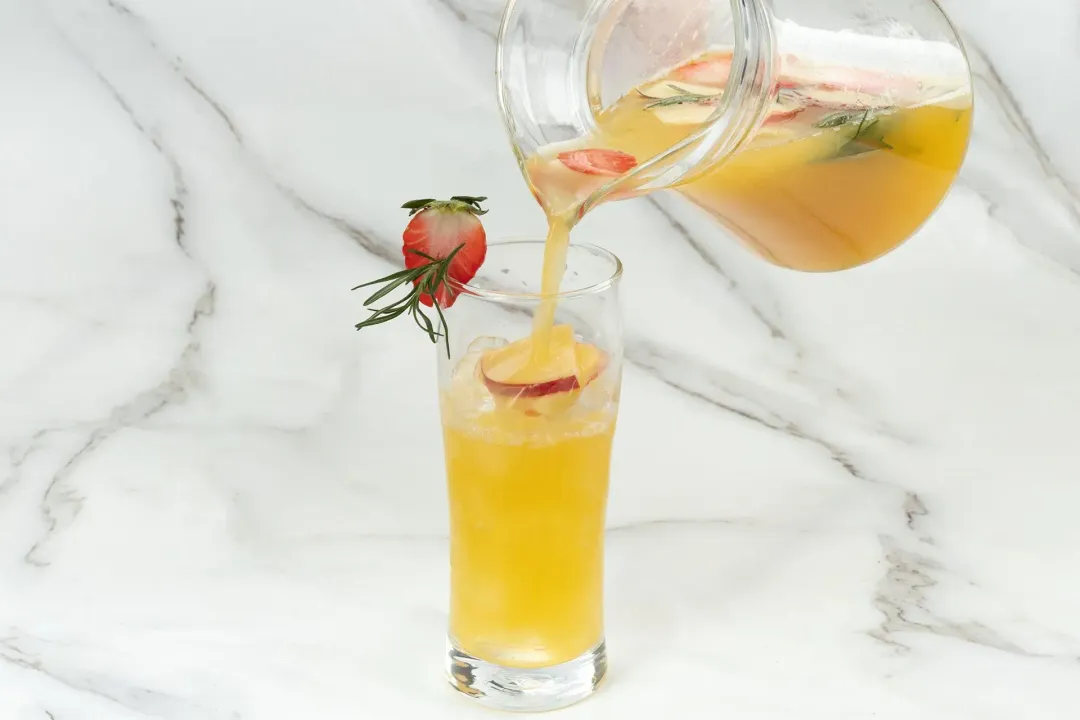 4
Slowly pour the 1/4 cup soda on top of each glass to create layers. Decorate with rosemary sprigs, a stirring spoon, and serve.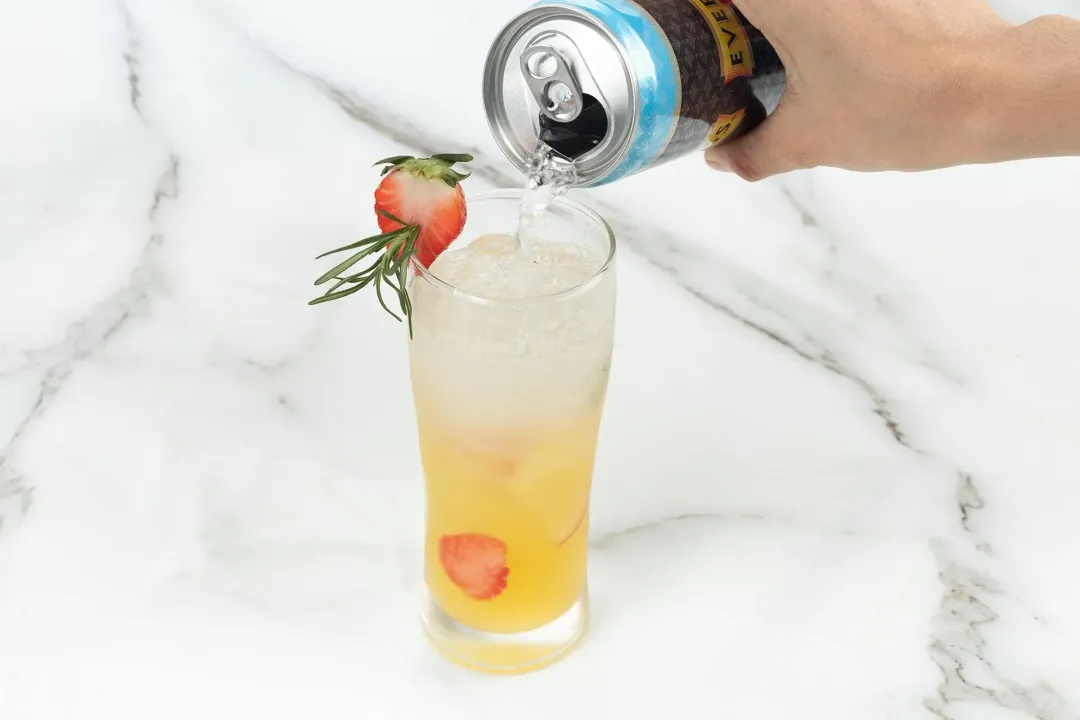 NUTRITION
Nutrition Facts
Vodka Jungle Juice
Amount Per Serving (1 serving)
Calories 163
% Daily Value*
* Percent Daily Values are based on a 2000 calorie diet.
Keywords: How to make Vodka Jungle Juice, Vodka Jungle Juice, Vodka Jungle Juice Recipe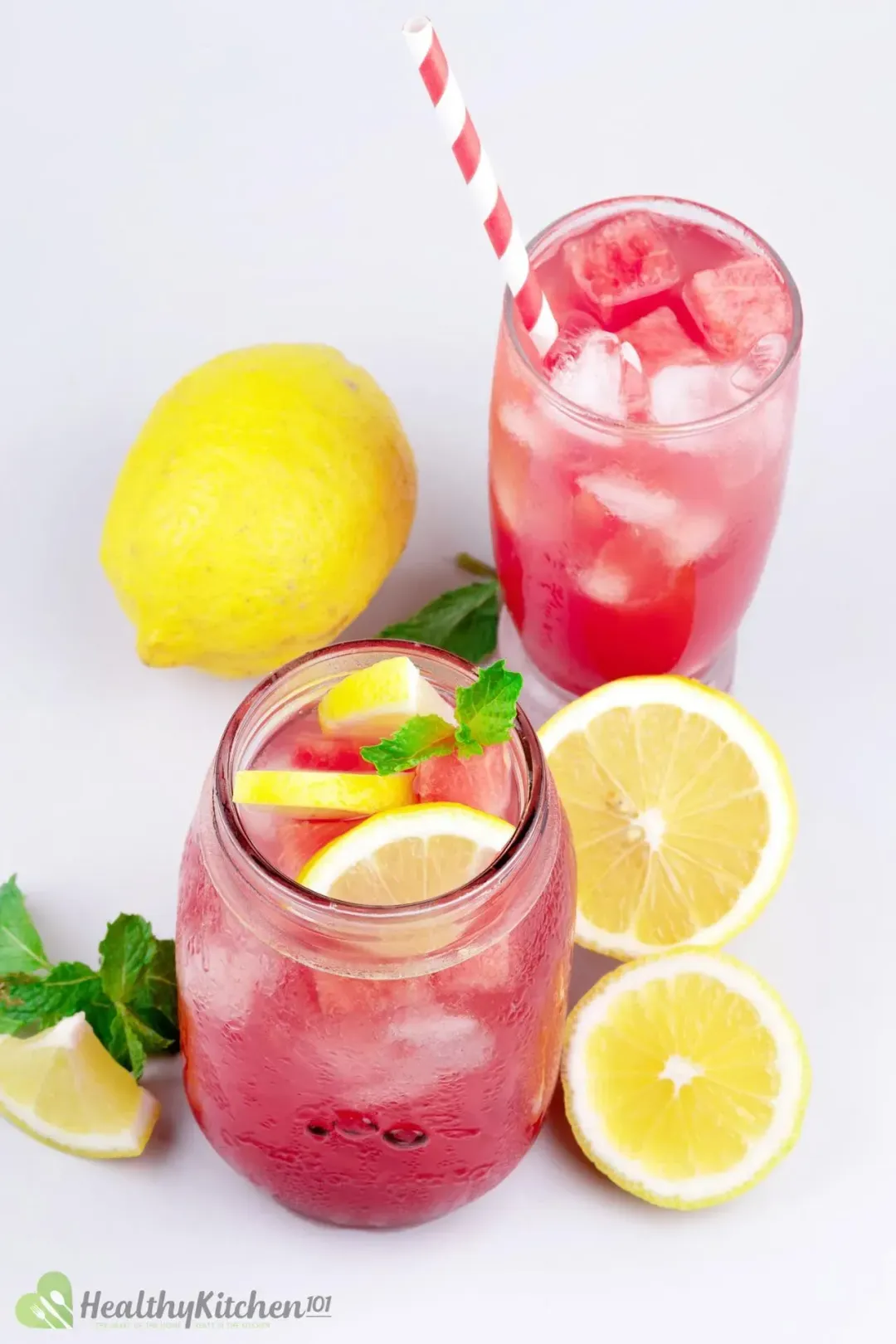 Previous Recipe
Watermelon Juice and Lemon
Watermelon Juice and Lemon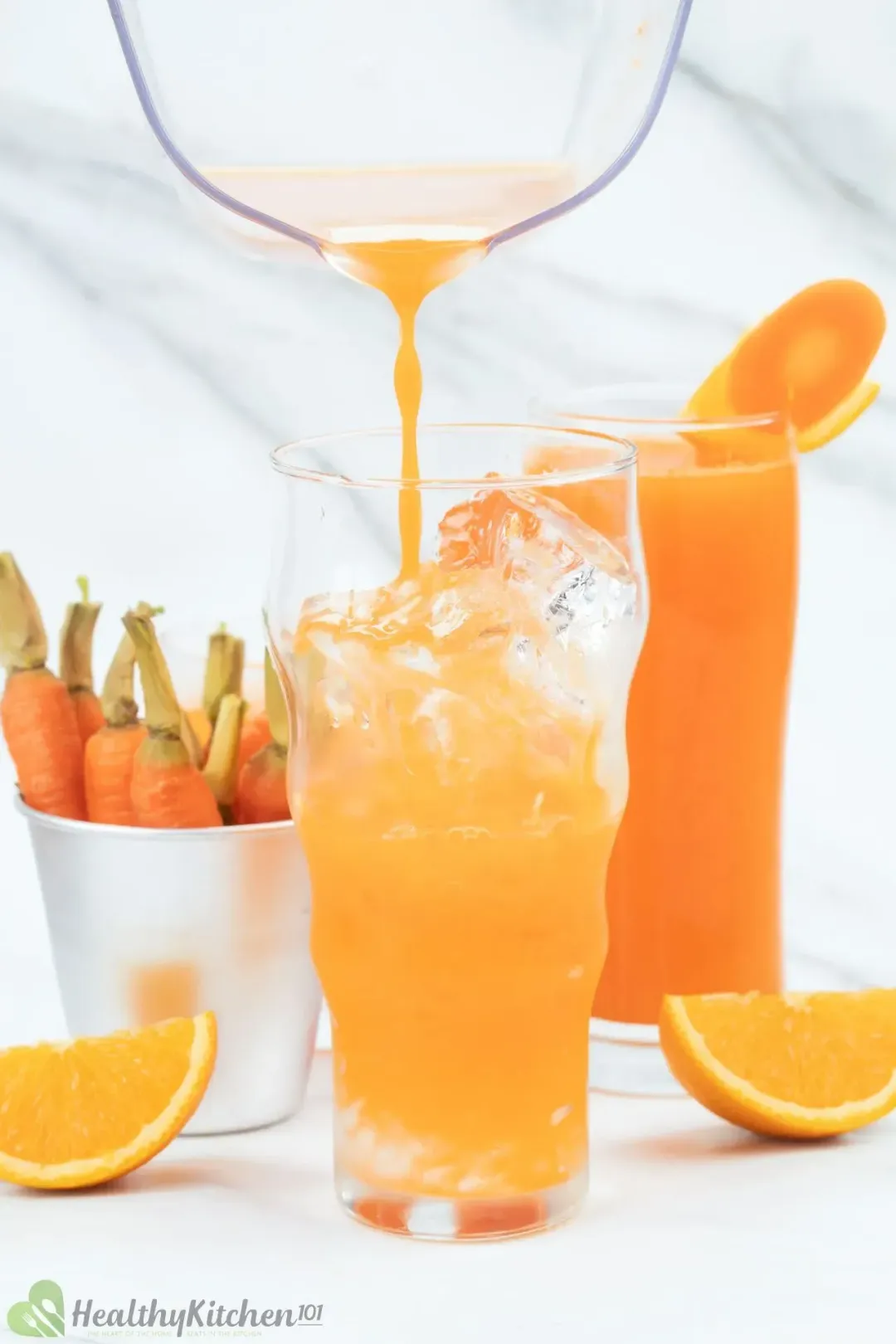 Next Recipe
Carrot Orange Juice
Carrot Orange Juice
Head Chef, Culinary Consultant
Tuyet Pham is an award-winning Saigonese chef who believes that joy is the secret ingredient to delicious food. At Healthy Recipes 101, Tuyet personally tests and simplifies every recipe, ensuring maximum flavor with minimal effort. With a background at prestigious French restaurants P'TI Saigon and Le Corto, Tuyet knows how to make every dish exceptional.
Writer, Author
Luna Regina is an accomplished writer and author who dedicates her career to empowering home cooks and making cooking effortless for everyone. She is the founder of HealthyKitchen101.com and HealthyRecipes101.com, where she works with her team to develop easy, nutritious recipes and help aspiring cooks choose the right kitchen appliances.
Nutrition Reviewer
Lizzie Streit is a Minneapolis-based dietitian and founder of It's a Veg World After All. She completed her MS in Human Nutrition from Drexel University, and is an expert in culinary nutrition, recipe development, and nutrition communications. Lizzie's philosophy is centered around making nutrition recommendations, and especially the advice to eat more vegetables, approachable and realistic. She is excited to be working with the team at Healthy Recipes 101 to ensure that their recipes are both nutritious and delicious.
Vodka jungle juice was an absolute delight to make! All the different fruits added not only allowed me to experiment with my own favorite combinations but also made drinking it even more refreshing after adding vodka into the mix.