These jungle juice recipes are your next party drinks. From the frat house straight to the internet, they make headlines as a concoction of arbitrary juices. With vibrant flavors and gorgeous colors, they're renowned for getting the parties started. This collection gathers up some easy and delicious recipes that you can put together in a blink of an eye to serve at your next get-together.
Note that they do contain alcohol, so despite being colorful, they're not suitable for kids and should only be consumed in moderation. Consuming them in excess could have dire consequences and long-term effects on your health.
Easy and Delicious Jungle Juice Recipes
These drinks make a collection of delicious party beverages. But it's advised to drink, at most, 1.5 ounces/day (women) and 3 ounces/day (men) of vodka, gin, or tequila. And to maintain overall health, drink more water than usual when you consume alcohol to keep your body hydrated.
1. Vodka Jungle Juice
This take on jungle juice has the bitter vodka masked by the fresh flavors of pineapple, apple, and lemon juice. It comes close to very refreshing, as it only has one alcoholic element. The herby substance from rosemary gives a pungent aroma to enhance the taste of this beverage. And it's great for serving up a decent cocktail.
Go to Recipe
2. Jungle Juice
This jungle juice is a party elixir made from citrus and tropical fruit juices, sodas, and alcohol. The harmonious blend of sweet and zesty flavors combined with the liquor's depth and the soda's fizzy touch create an enticing taste that perfectly embodies the spirit of celebration, spontaneity, and pure fun. Serve it at your next gathering and have your guests completely enamored!
Go to Recipe
3. Blue Jungle Juice
With marvelous taste and an eye-catching color, this blue jungle juice is the perfect party punch that's good enough to impress any crowd. The blue cordial imparts that hypnotizing blue hue that makes you feel as if you're sipping on a magic potion. It also provides a gorgeous bittersweet taste that goes so well with the fruits' citrus, tropical brightness, and the rum's toasted sweetness. Need to bring some instant excitement to the party? This drink might just be it!
Go to Recipe
4. Green Jungle Juice
This green jungle juice, unlike the blue version, has a more predominant citrus flavor. It lies on the bitter side but has orange juice and sugar to balance the flavors of Curacao and rum. Lemon juice, too, adds vibrancy and an appreciated freshness to the drink. Electrifying and invigorating, it's a foolproof choice for livening up any party!
Go to Recipe
5. Watermelon Jungle Juice
This is a pleasant summer punch that has aromatic basil celebrating the sweet taste of watermelon juice. They come together over a mellow coconut water base, with subtle vodka and rum touches that are just enough to keep you buzzing with joy. Whether you're hosting a party, dancing the night away, or simply looking to add a touch of adventure to your day, this vibrantly red drink is the perfect choice for a carefree, wonderful time.
Go to Recipe
6. Halloween Jungle Juice
Indulge in the enchanting realm of this Halloween Jungle Juice, where every sip is a bewitching adventure. Fruit juices are mixed together with liquors like vodka, tequila, and Grand Marnier to create a spellbinding concoction full of exciting flavors. Throw in fresh fruit slices and you've got yourself a crowd-pleaser to celebrate the spooky season!
Go to Recipe
7. (Another) Halloween Jungle Juice
This version of Halloween jungle juice utilizes cranberry juice, pomegranate juice, orange juice, pineapple juice, fruit punch, and rum to create a deeply enchanting beverage. Sip on this delightful potion and let it infuse you with the wickedly delightful Halloween spirit, where it's all about laughter, costumes, and unforgettable memories.
Go to Recipe
8. Healthy(ish) Jungle Juice
Packed with fresh juice from apples, carrots, pineapples, beets, grapes, ginger, and lime, this jungle juice offers a diverse range of nutrients that make it a healthier option than other party staples. Of course, it does have a few shots of alcohol, so moderation is still key with this drink.
Go to Recipe
9. Fruity Jungle Juice
This recipe offers a rainbow of fruit juice that will color your taste buds with joy. It uses apples, guava, papaya, apricot, passionfruit, pineapple, and orange, with some gold rum to induce that woodsy, vanilla undertone. The ingredient list is slightly lengthy, but the recipe is quite adaptable, so feel free to adjust it to fit your preference and convenience.
Go to Recipe
10. Jungle Juice Jelly Shots
Life is all about the little pleasures, and one of them is enjoying these wiggly, jiggly jungle juice jelly shots. They burst with the exotic flavors of orange, cranberry, ginger ale, red wine, and whiskey. Each bite brings luscious, sweet-tart goodness that tastes like magic on the tip of your tongue. These little shots of happiness are the perfect addition to any celebration, whether it's a backyard BBQ, a beach party, or a night out with friends.
Go to Recipe
What is Jungle Juice?
A popular question concerning jungle juice is whether it's made somewhere remote, like in a bush or forest. Well, it used to be.
People believe American soldiers used to combine earth materials, most likely plants, and ferment, distill, then add some sugar to make jungle juice. Now, it's a mixture of available alcohols embellished with fruit juices to make it palatable and, dare we say, healthier.
Jungle juice is another version of the sophisticated cocktail. Only, it's less refined and has way more gusto. Plus, it's usually made in larger batches at a time because, you know, college kids.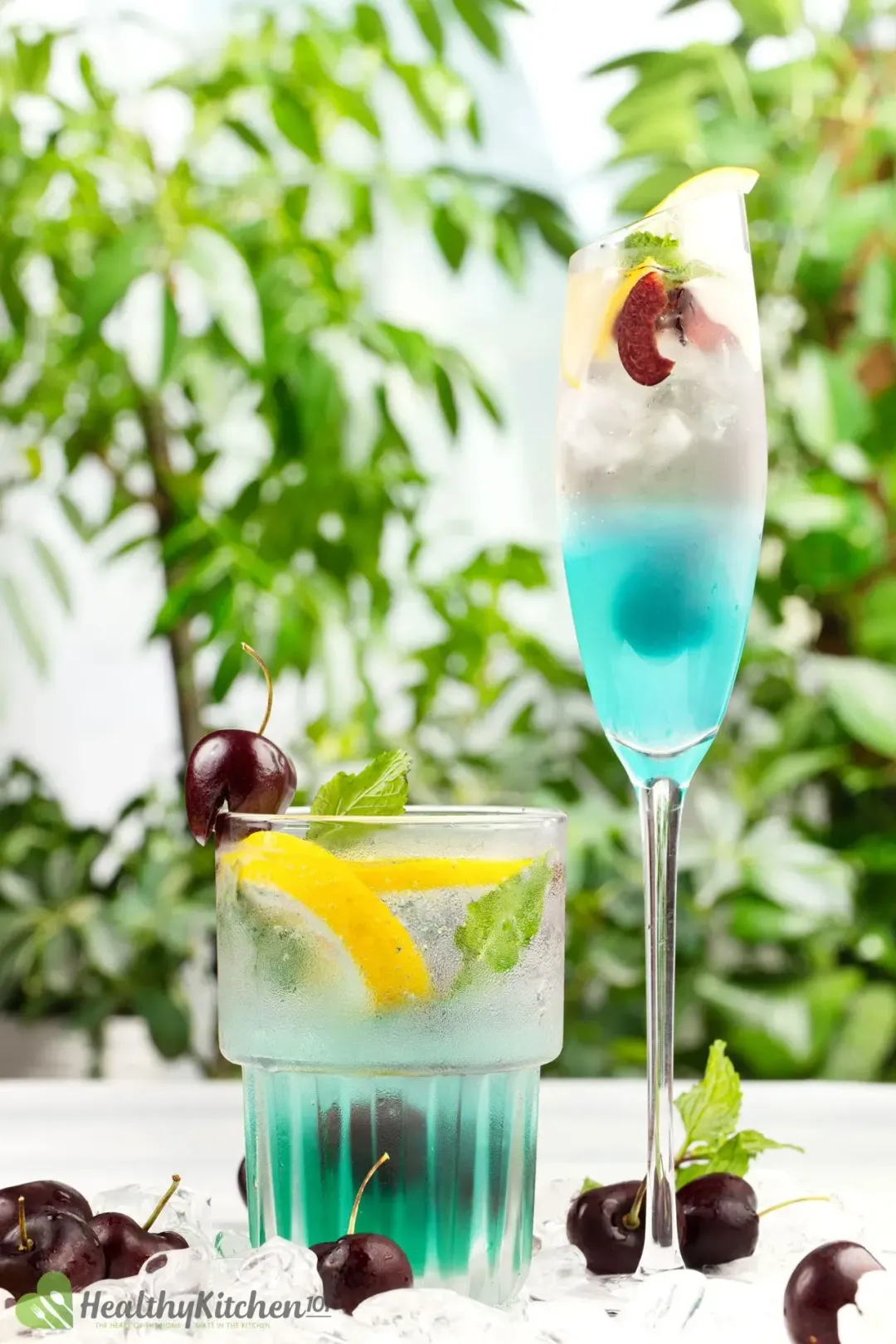 What Is Jungle Juice Made Of?
Jungle juice is made up of hard alcohol, fruit juice, and sometimes soda. There are different recipes for making it, but the main components of jungle juice are fruit juice and hard liquors like vodka, gin, rum, and whiskey. For this reason, it's best to drink it in moderation. Some batches also contain sliced fruits, like strawberries or pineapples, to enhance the flavors and complete the beverage. 
Although it's associated with liquor, feel free to make your own version of jungle juice. You can use less alcohol or completely omit it for a kid-friendly version— there really are no rules to this!
Just take note of what you mix into your jungle juice. The excitement of adding anything and everything can cloud your judgment and leave you with a toxic beverage instead. 
The bottom line is, drinking beverages in moderation is the best way to enjoy them. Anything consumed in excess, especially alcohol, will have adverse effects on your body.
If you're looking for healthy drinks to enjoy and quench your thirst when it gets hot outside, check out our collection of Summer Drinks Recipes.
Can I Add Sugar?
You can also add sugar to jungle juice. If the bitter taste of alcohol is overwhelming, it can help to make it more pleasant. But, of course, sugar comes with calories, and it's important to note the amount you add to your jungle juice.
What Does Jungle Juice Taste Like?
The best way to describe the taste is an undertone of bitterness with sweet notes from fruit juice. It's definitely not a light drink, and the high alcoholic content will leave a slight burn in your mouth. But fruit juice soothes the taste to make it sweet and pleasant. And depending on the fruits you add, it can taste tangy, tart, citrusy, or tropical. 
You can even sprinkle a hint of effervescence to your drink by adding sodas like carbonated water or ginger ale. It also adds relief from the bitter taste of jungle juice.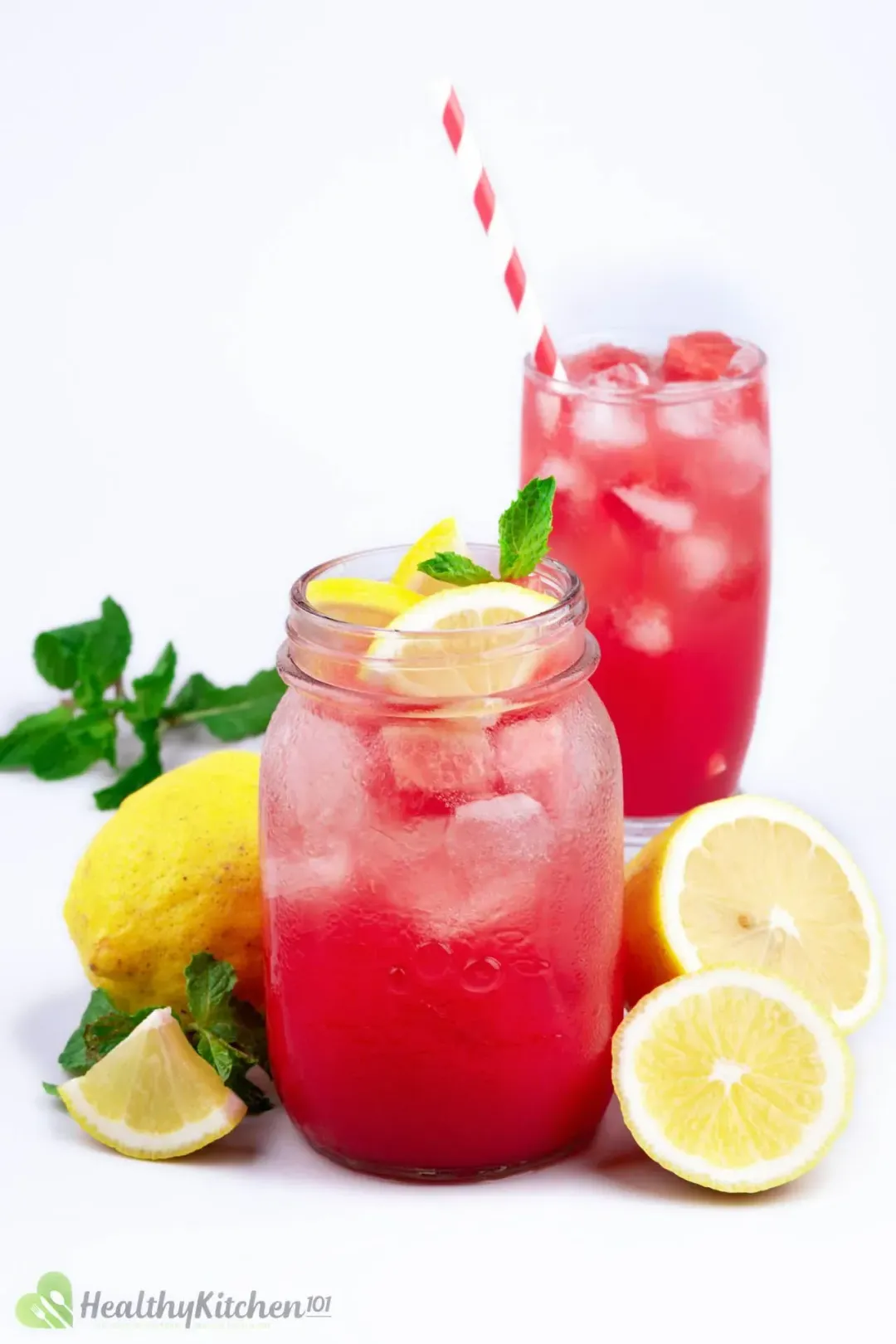 Previous Recipe
Top 10 Watermelon Juice Recipes
Top 10 Watermelon Juice Recipes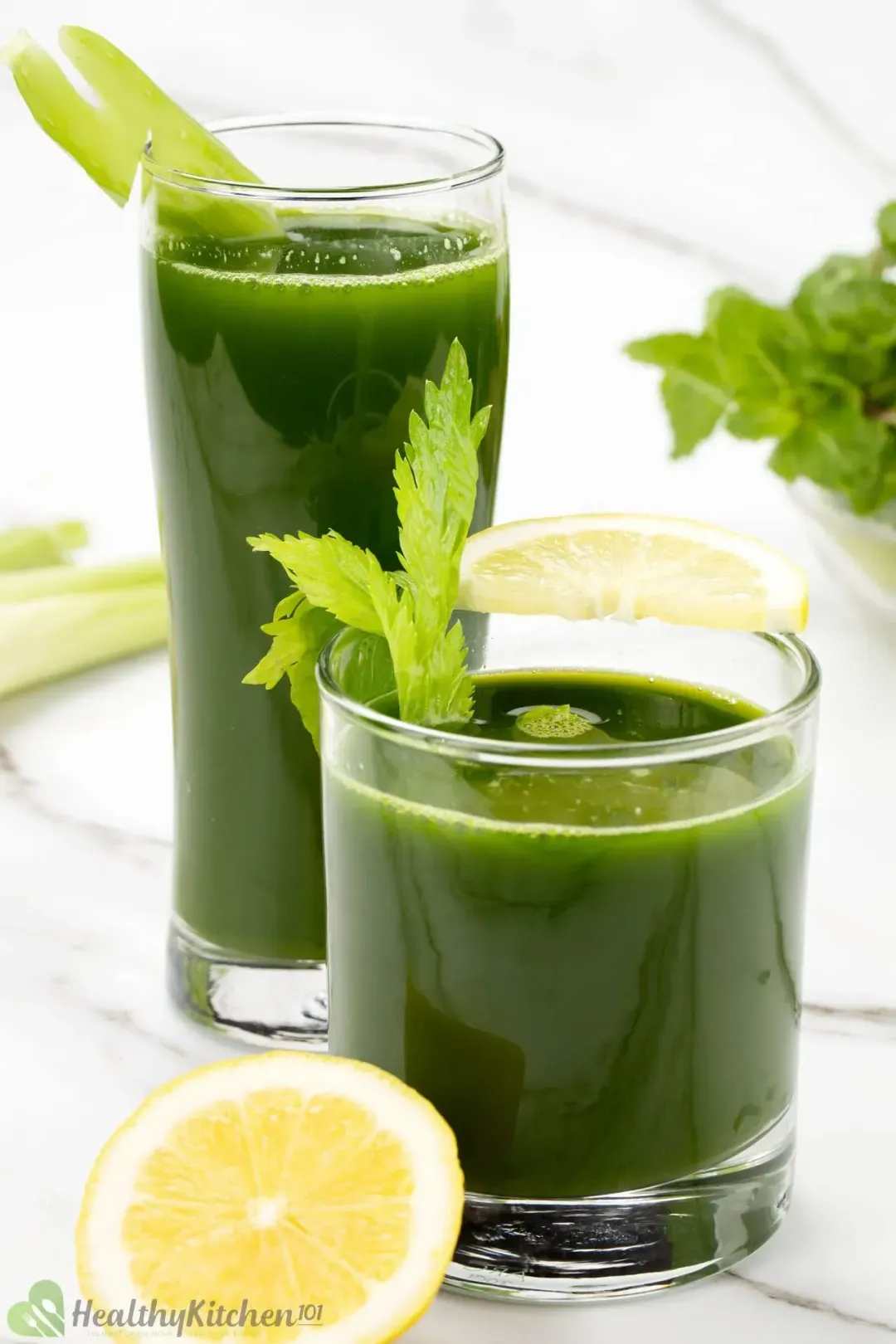 Next Recipe
Top 10 Celery Juice Recipes
Top 10 Celery Juice Recipes
Writer, SEO Specialist
Neola Muhambi is a food and travel writer and SEO outreach specialist. Her African heritage and travels across various countries in Asia have given her a keen appreciation for cultural diversity and a sensitivity to the unique characteristics of various cuisines. Her experiences also sharpened her communication skills, which are helpful in her tasks to establish organic connections among websites.
Head Chef, Culinary Consultant
Tuyet Pham is an award-winning Saigonese chef who believes that joy is the secret ingredient to delicious food. At Healthy Recipes 101, Tuyet personally tests and simplifies every recipe, ensuring maximum flavor with minimal effort. With a background at prestigious French restaurants P'TI Saigon and Le Corto, Tuyet knows how to make every dish exceptional.
Writer, Author
Luna Regina is an accomplished writer and author who dedicates her career to empowering home cooks and making cooking effortless for everyone. She is the founder of HealthyKitchen101.com and HealthyRecipes101.com, where she works with her team to develop easy, nutritious recipes and help aspiring cooks choose the right kitchen appliances.
Comments/ Reviews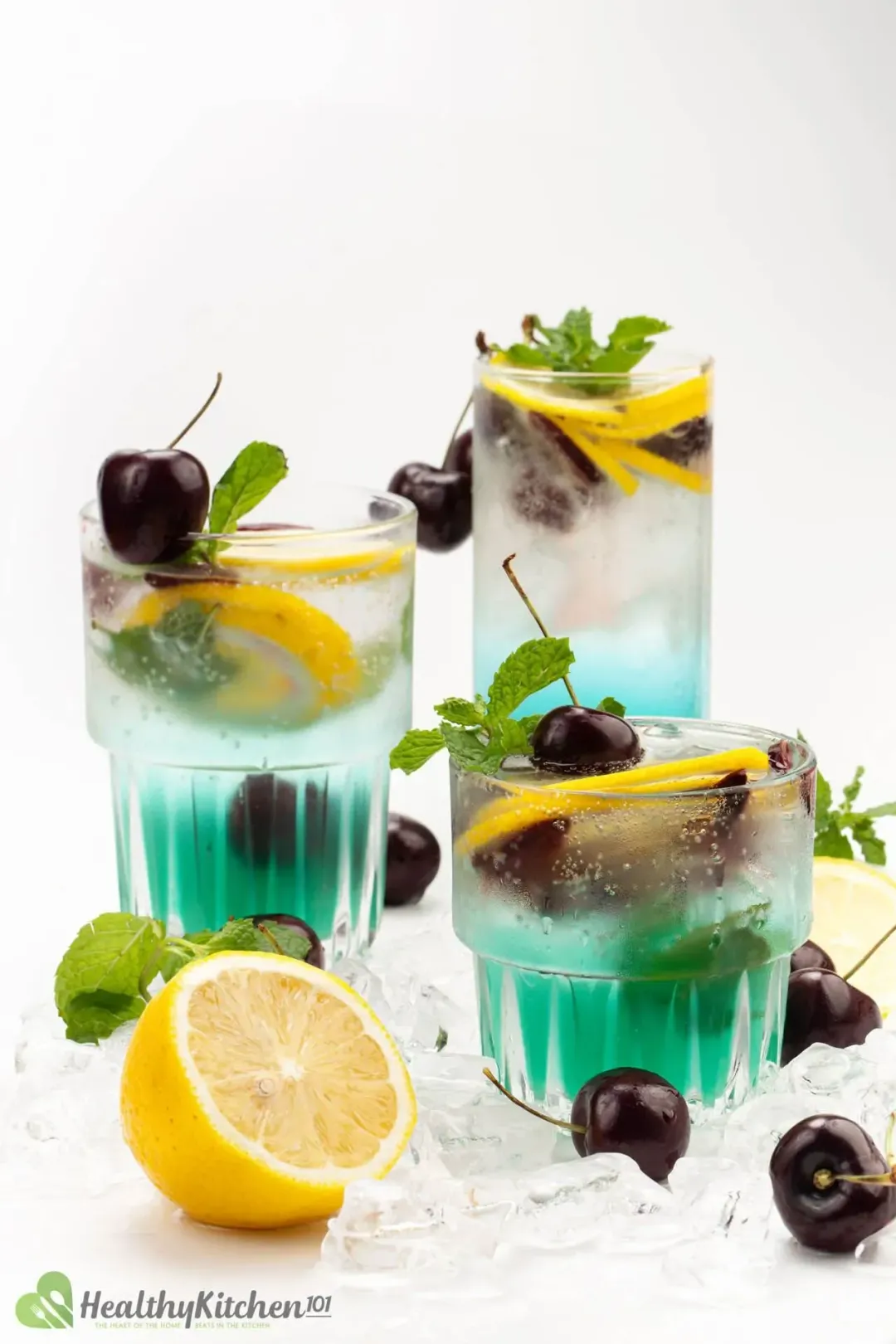 This watermelon jungle juice was really good, made this over the weekend everyone loved it.

Refreshing jungle juices for a tropical twist!