Add a little warmth to your day with these ginger juice recipes. More commonly used as a flavor-enhancing spice in cooking, it's hard to imagine ginger's signature spicy taste and fiery aroma in a drink. However, given the right ingredient combinations and amounts, you'll be amazed by just how divine ginger beverages can be.
Containing anti-inflammatory agents, ginger juice is an aid in fighting body inflammation and food-borne illnesses. Discover more about this powerful plant in this article.
Top 15 Easy, Delicious, and Healthy Ginger Juice Recipes
1. Ginger Ale and Orange Juice
Ginger ale and orange juice is a dynamic duo that makes a fantastic pick-me-up for any time you need a boost of nourishment. The sweet, tangy orange juice is elevated by the ginger ale's spicy kick and fizzy touch—a marvelous combo that never fails to excite the taste buds. So, next time you want a soda, give this a try instead. It's a much healthier alternative that still offers incredible flavors.
Go to Recipe
2. Fresh Ginger Juice & Ginger Shots
This recipe offers two easy ways to enjoy ginger. The juice recipe requires only five simple ingredients and creates a mildly spicy, zingy, and fragrant beverage that's perfect for both summer and winter.
Unlike ginger juice, however, ginger shots are more concentrated, consisting of just ginger juice and lemon juice. It's a quick wellness shot that's usually taken to soothe an upset stomach, relieve nausea, and boost immunity.
Go to Recipe
3. Pineapple Ginger Juice
Transport your taste buds to a tropical paradise with this vibrantly sweet, tangy, and subtly spicy pineapple ginger juice! Refreshing and invigorating, it's the perfect way to start your day, cool off on a hot afternoon, or lighten the palate after a big, hearty meal. Whatever it is, you'll have a fantastic time sipping on sunshine with this delightful beverage.
Go to Recipe
4. Carrot Apple Ginger Juice
This carrot apple ginger juice is a refreshing and healthy combination of sweet apples, earthy carrots, and zingy ginger. Packed with essential nutrients and marvelous flavors, it's a perfect feel-good drink for you to sip on at any time during the day.
Go to Recipe
5. Carrot Orange Ginger Juice
Carrot, orange, ginger, and peppermint leaves make this drink an amazing health boost that keeps you nourished and energized throughout the day. It's also a wonderful companion to all your meals—just flavorful enough to complement the dishes while still light and refreshing for the palate.
If you would like it even more wholesome, simply replace sugar with honey. Also, omit the ice if you wish to serve hot and warm your body from the inside out. Enjoy!
Go to Recipe
6. Ginger Turmeric Wellness Shot
This anti-inflammatory, immunity-boosting wellness shot is a blend of ginger, turmeric, apple cider vinegar, lemon, honey, cayenne pepper, and black peppercorn. The combination yields a relatively intense taste, but you'll only be tasting it for a bit as you throw it all down in one gulp. You can also make it more palatable by adjusting the amount of honey and lemon juice or freezing it into cubes to add to smoothies.
Go to Recipe
7. Turmeric And Ginger Juice
If wellness shots aren't really your thing but you still want to try the turmeric and ginger combo, this juice recipe might be more suitable. It's a five-ingredient drink that revitalizes your senses with a vibrant combo of earthy, peppery turmeric and subtly spicy ginger. Water and honey are added to dilute the intensity and mellow out any harsh flavor edges, so you can leisurely sip on it without worrying too much about the unpleasant undertones.
Go to Recipe
8. Beet, Pear, & Ginger Juice
Beet, pear, and ginger—a seemingly odd combination that gives you a sweet and earthy drink with an invigorating, fiery aroma. Consisting of nutrient-dense ingredients, it's the perfect way to start the day on a nourishing note, especially on those busy mornings when you barely have time for breakfast.
Go to Recipe
9. Apple Ginger Mint Juice
This apple ginger mint juice is a symphony of flavors that captivate your taste buds from the very first sip. The apple juice provides a sweet, crisp, and slightly tart base that allows the ginger's sensational warmth to fully shine. And let's not forget about the mint. It has a subtle sweetness and cooling aroma that perfectly complements the apple and ginger, creating a flavor profile that is both complex and refreshing.
Go to Recipe
10.  Green Apple Cucumber Kale Ginger Juice
A green juice that features ginger may not sound too enticing at first, but give it a try and you just might change your mind. This recipe includes green apples, fennel, grapefruit, cucumber, kale, lemon, and ginger—a fusion of which creates a sweet-tart and earthy drink that soothes your senses while also exciting your taste buds with a subtle aromatic kick.
Moreover, with an all-natural ingredient list, there's no doubt that this juice is a great way to load yourself up with some vitamins, minerals, fiber, and other essential nutrients.
Go to Recipe
11. Ginger Lemonade
This thirst-quenching elixir is a bright, punchy blend of flavors that will leave you feeling refreshed and invigorated, especially when summer rolls around. Drop in a few ice cubes and you've got the perfect companion for all those poolside lounging, outdoor gatherings, and evening dinners. Whatever the occasion, this ginger lemonade would make a fantastic addition.
Go to Recipe
12. Beet Carrot Apple Ginger Juice
The delicious flavor combination of carrots, apples, beet, and ginger makes this an all-organic and healthy beverage. It's pleasantly sweet and earthy, with a subtle ginger spice to give each sip an exciting flavor kick. Plus, you don't even need a juicer to make this. A blender would work just fine.
Go to Recipe
13.  Cucumber Ginger Lemon Detox Juice
With an all-natural and nutrient-dense list of ingredients, this detox juice offers a plethora of amazing health benefits. It may help with weight management, lowering blood sugar, promoting hydration, improving digestion, etc.
Accompanying the nourishment is the lovely, revitalizing taste. Each sip brings a burst of fresh, tart flavors and aromatic notes that soothe both the body and soul.
Go to Recipe
14. Fresh Ginger Tea
This ginger tea is like a hug in a mug, with its warm, zesty flavor and soothing aroma. The fresh ginger root provides the perfect base for this drink, with its natural anti-inflammatory properties and ability to soothe an upset stomach. But it's the spicy kick that really sets this tea apart and gives it that comforting effect. 
Go to Recipe
15.  Watermelon Ginger Juice
When it gets scorching hot outside, make this watermelon ginger juice and feel the heat melt away with each sip. The fresh, sweet watermelon is the perfect fruit to mellow out the intensity of ginger while still leaving room for its signature spice to shine through. Give it a try to stay nourished in the best possible way this summer.
Go to Recipe
What Is Ginger Juice Good For?
For Relieving Cold and Other Illnesses
For years, ginger has earned credit as a powerful cold remedy that helps cure nose and mouth congestion, sore throat, etc. along with keeping the body warm.
Ginger is often used to relieve the discomforts of nausea in pregnant women as well as chemotherapy patients. That said, make sure to consult your doctor prior to adding it to your diet if you're currently pregnant or undergoing any medical treatment.
Beyond nausea relief, ginger may also have positive effects on the digestive tract. It may help to speed up the passage of food and therefore, prevent constipation and various other digestion issues such as bloating, abdominal pain, etc.
Ginger is a natural remedy for acne and acne scars. It's anti-inflammatory and antibacterial, making it a powerful medicinal ingredient to remove toxins from your skin. It's also rich in vitamin C—which is known to clear skin blemishes.
Besides helping to give you glowing skin, ginger can also help heal wounds and prevent scarring thanks to its antioxidant properties. The hypopigmented area on your skin can slowly become undetectable under the treatment of ginger juice.
Antioxidants found in ginger fight free radicals and help to prevent the effects of sun damage to your skin. Vitamin C helps produce collagen and an amino acid found in collagen can treat dark spots and even your skin tone.
It's a natural antimicrobial that kills harmful bacteria in your gut, helps prevent the buildup of toxins, and improves your immune system. 
Studies have found that consuming ginger regularly results in the prevention of allergic rhinitis symptoms. Drinking ginger tea also helps relieve coughs, and prevent sore throats and congested throats. Ginger is also used in herbal therapies to manage asthma symptoms.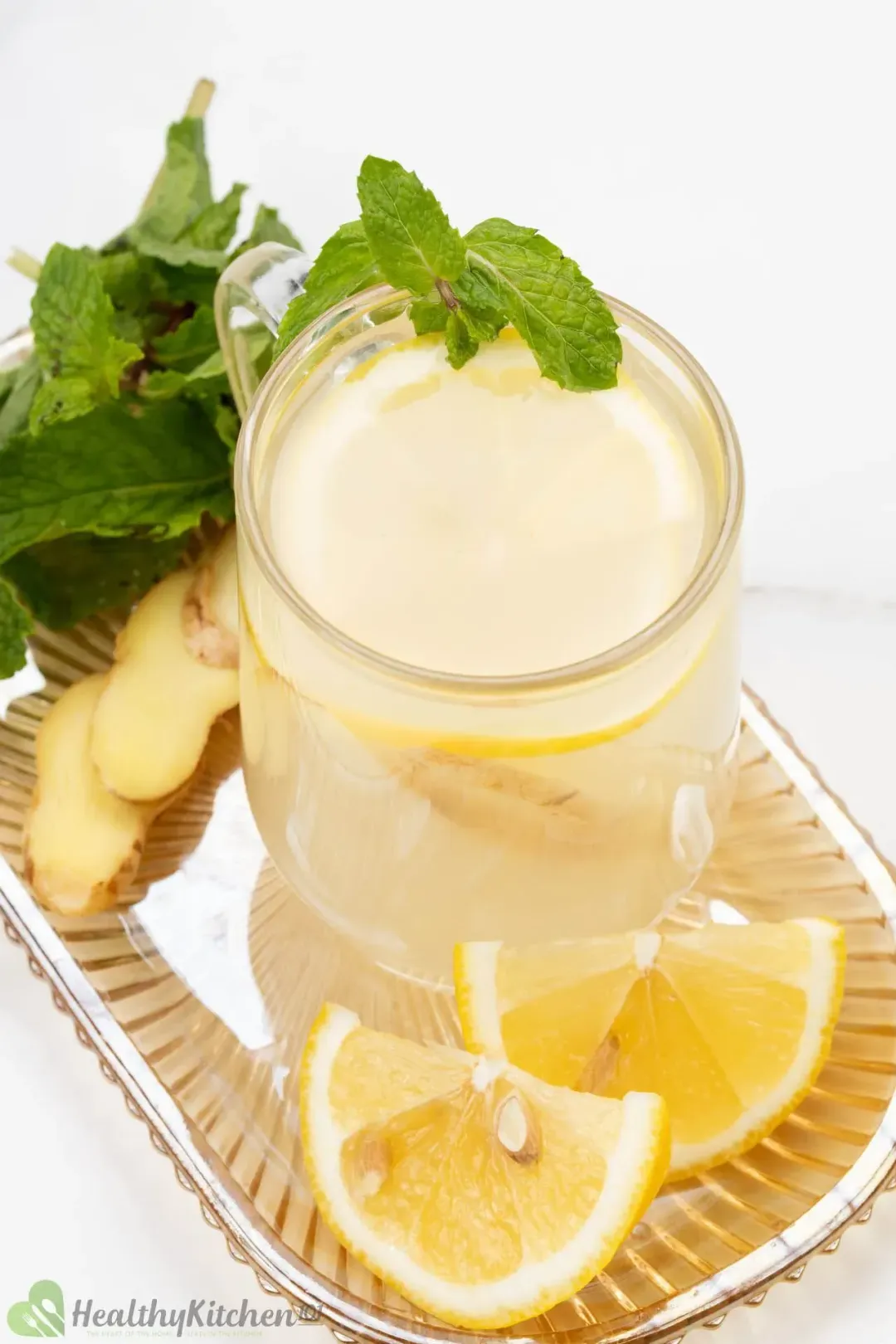 How to Make Ginger Juice
First of all, please keep in mind that you always need to wash and peel ginger. Although ginger's skin is edible without toxins, keeping the skin on will make it bitter when juicing.
In brief, there are two popular ways to make ginger juice at home: using a cheesecloth and using a juicer. Following are the brief instructions for both.
This method creates a ginger extract that's purely spicy and has a truly powerful essence. Therefore, most ginger juice recipes call for additional ingredients to give the drinks other tones of flavor and dilute the ginger's genuine acidity. It can also be added to any other kind of tea for an extra kick. Please note that the remaining dry grated ginger can still be used to brew tea, so don't hasten to throw it away.
Here's how to squeeze ginger extract with a cheesecloth:
Fit a grater on a bowl to grate ginger through small holes. 
Transfer the grated ginger into a cheesecloth piece, gather the cloth by the corners, wrap it up, and use your hand to squeeze the pouch to extract the juice.
Using a Juicer Or a Mixer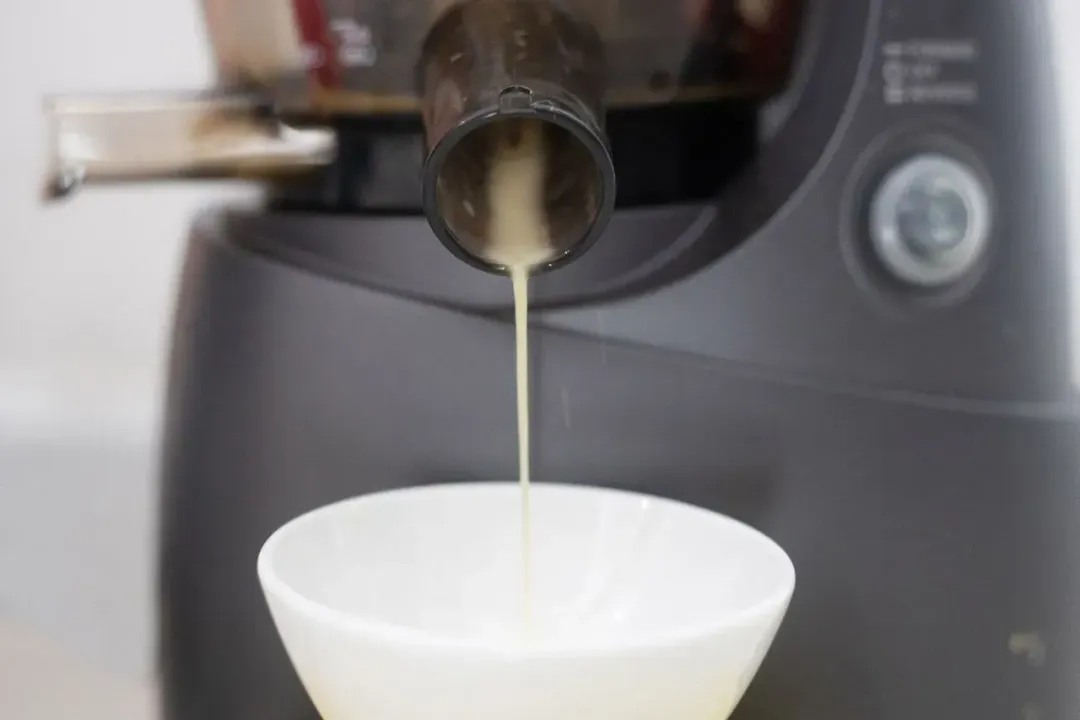 With this method, you don't necessarily need to grate the ginger beforehand. All you need to do is roughly chop the ginger knob into smaller pieces and run them through the juicer together with some water.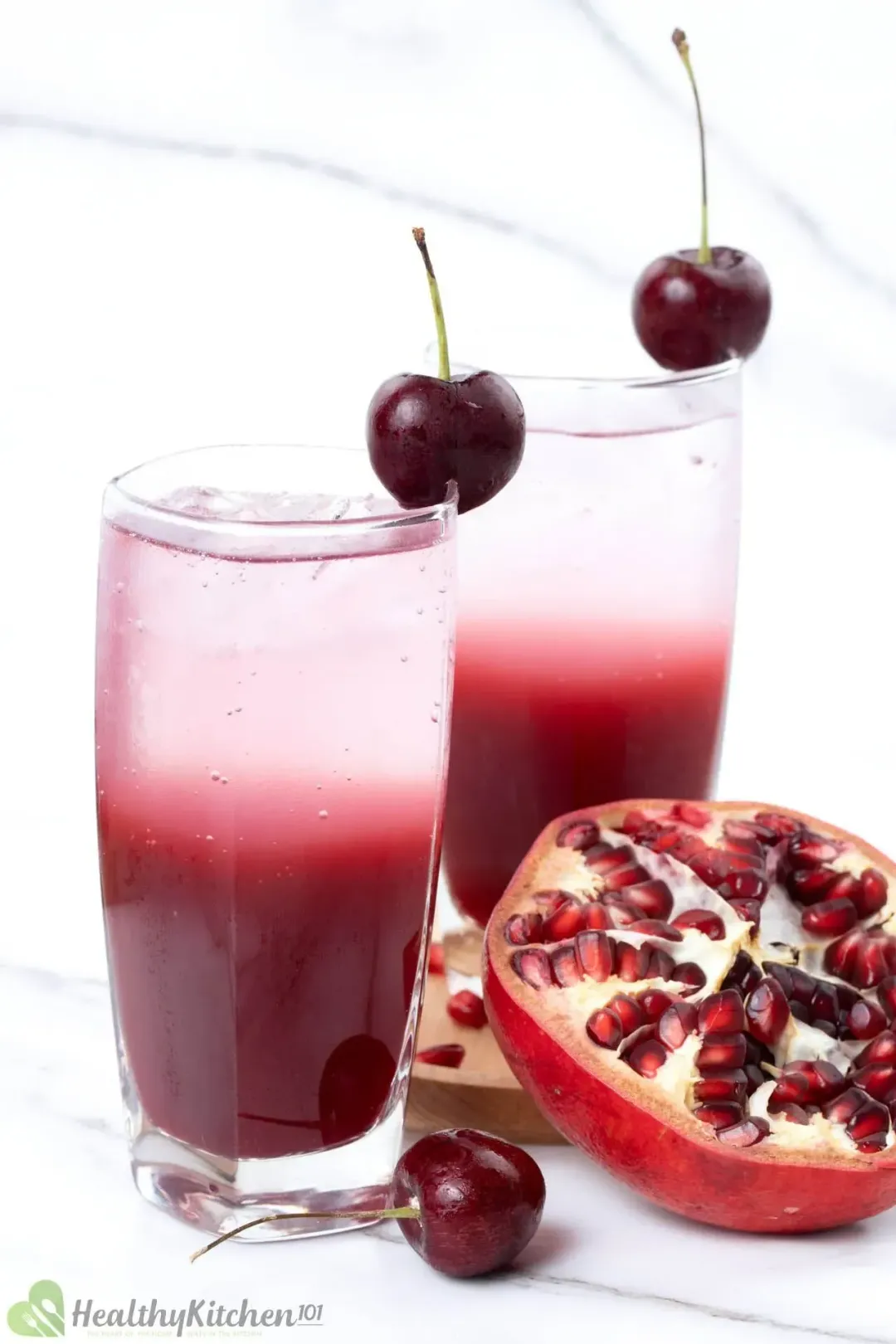 Previous Recipe
Top 15 Pomegranate Juice Recipes
Top 15 Pomegranate Juice Recipes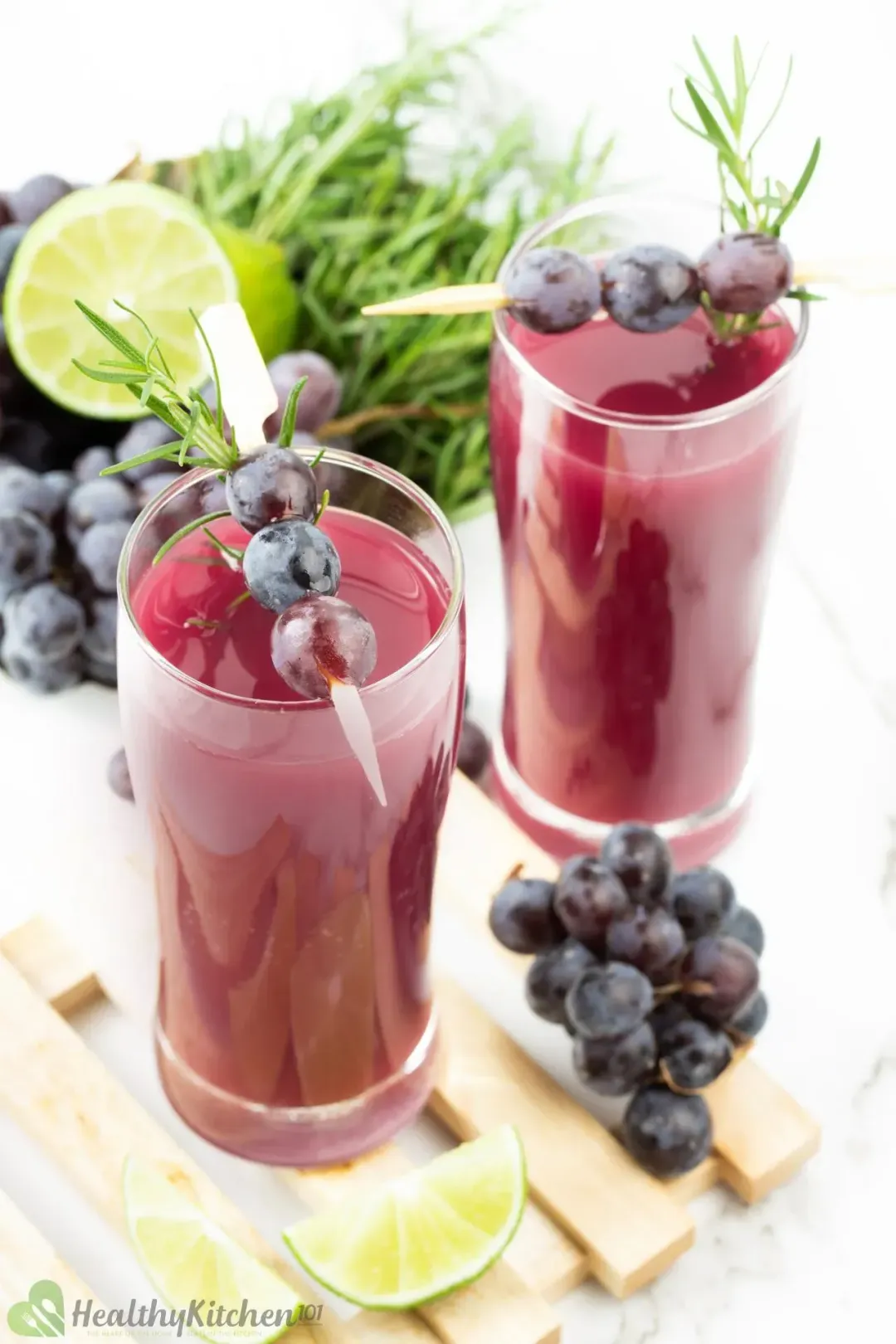 Next Recipe
Top 15 Grape Juice Recipes
Top 15 Grape Juice Recipes
Writer, Author
Luna Regina is an accomplished writer and author who dedicates her career to empowering home cooks and making cooking effortless for everyone. She is the founder of HealthyKitchen101.com and HealthyRecipes101.com, where she works with her team to develop easy, nutritious recipes and help aspiring cooks choose the right kitchen appliances.
Comments/ Reviews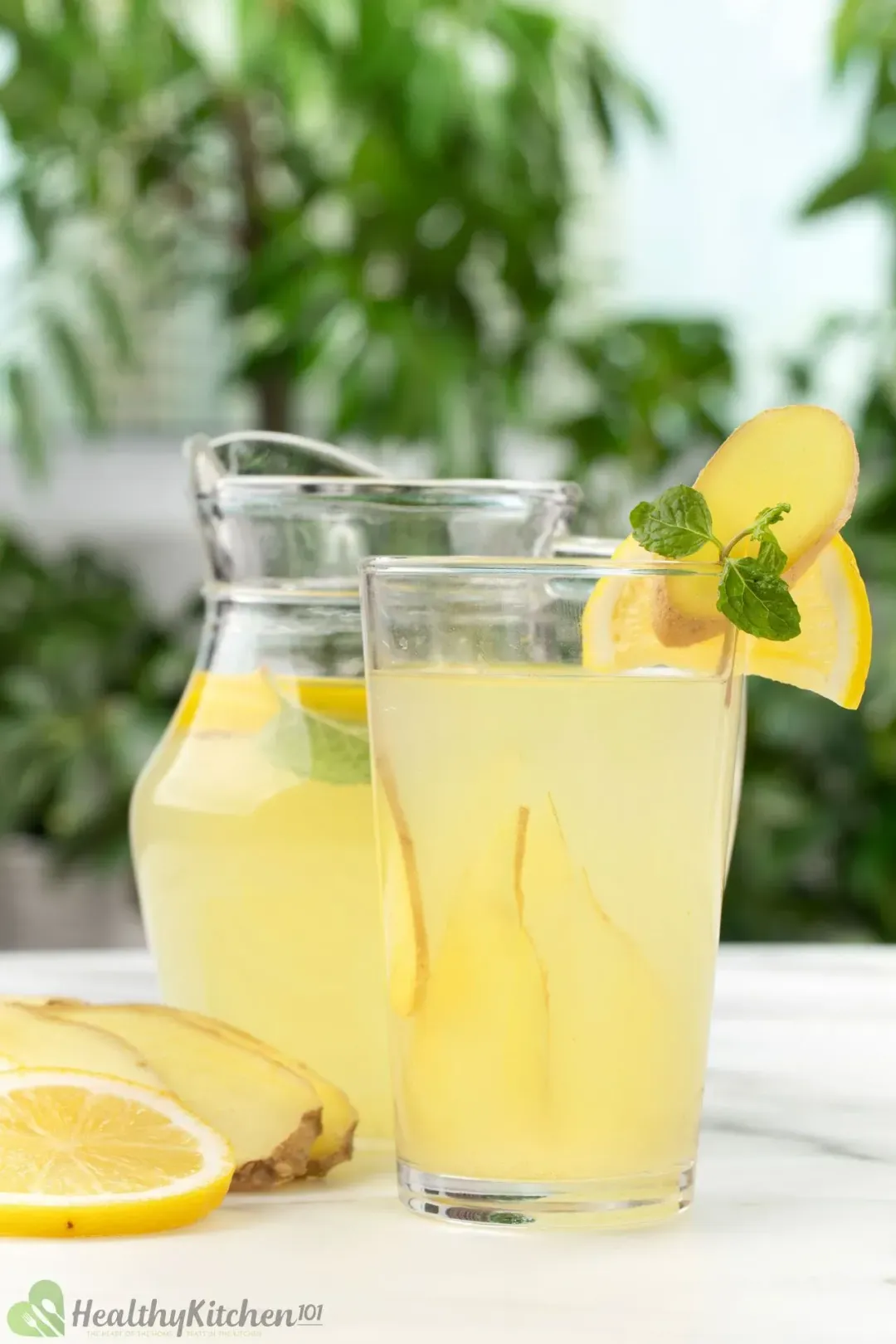 Very good and so easy, this must be healthy.

Kickstart a day with a ginger juice

Loved them. Refreshing and healthy juice recipes.