Today's top 10 ginger juice recipes are not only for seasoned fans of ginger but also for anyone who's looking for incredibly simple and healing drinks.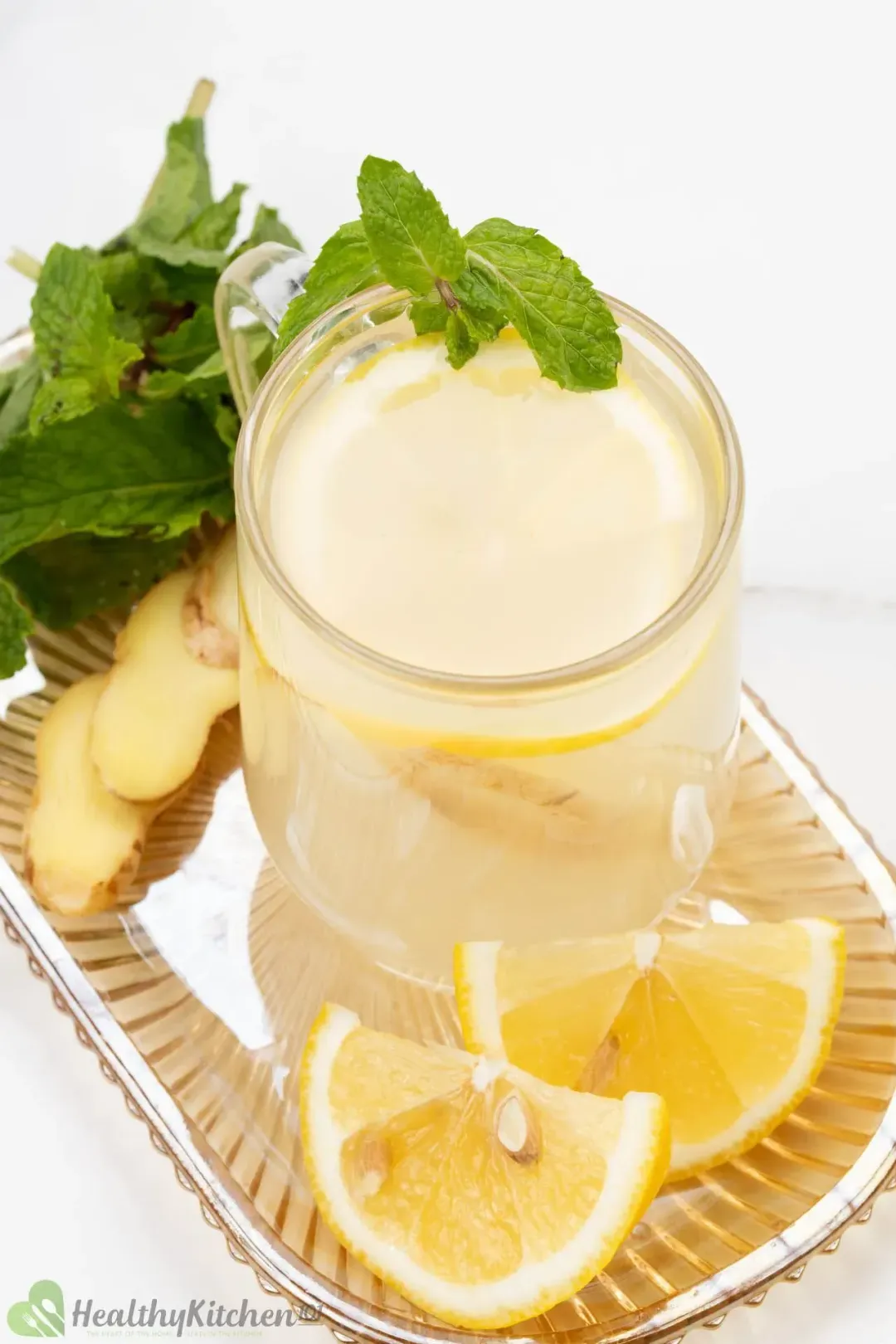 Ginger is a flowering plant. It's one of the most popular rhizomes (plant stems) and is most commonly used as a flavor-enhancing spice in cooking. 
Together with turmeric and cardamom, ginger, in the group of zingy ingredients, is also believed to deliver plenty of health benefits. Ginger spice is widely used in Asian dishes and also for medicinal purposes worldwide.
For homemade ginger juices, the most preferred method is running the ingredients through a juicer to extract their juices. Though grated ginger can hardly produce any juice, it is ground and blended in the liquid of other ingredients to lend the drink a special aromatic, warm flavor. 
Containing anti-inflammatory agents, ginger is an aid in fighting body inflammation and food-borne illnesses. Discover more about this powerful plant in this article.
Ginger Juice Benefits
1. Benefits of Ginger Juice with Lemon in the Morning
Ginger juice with lemon possesses many healthful properties in common, in which benefits are proved to aid your digestion big time if consumed in the morning.
Lemon is packed with vitamin C, while ginger is an amazing root known for its ability to regulate blood sugar levels. When combined, these two powerful ingredients can give you a metabolic boost, and at the same time, help you control the urge to eat.
By revving your metabolism up, your body will naturally burn more calories and fat. Now think about that effect in relation to your workouts. It's even better to have a small cup of ginger lemon juice before you're about to do a quick cardio workout in the morning.
2. For Weight Loss
Ginger juice is a superfood when it comes to weight loss. Many studies have pointed out how ginger has remarkable impacts on an effective weight loss journey. 
It's a natural antimicrobial that kills harmful bacteria in your gut, helps prevent the buildup of toxins, and improves your immune system. 
Building the habit of drinking either ginger tea or ginger juice frequently during the day can keep you hydrated and feeling fuller easily. Consumption of ginger can also help set your body to the calorie-burning stage. 
Since lemon juice is a power ingredient for its digestive health benefits too, when added to your ginger drink, they make a perfect weight loss aid combo. These two can help cleanse the digestive tract and regulate blood sugar to help you cope with many health issues. 
3. For Skin
a. Cures skin acne 
Ginger is a natural remedy for acne and acne scars. Ginger is anti-inflammatory and antibacterial, making it a powerful medicinal ingredient to remove toxins from your skin. It's also rich in vitamin C— which is known to clear skin blemishes.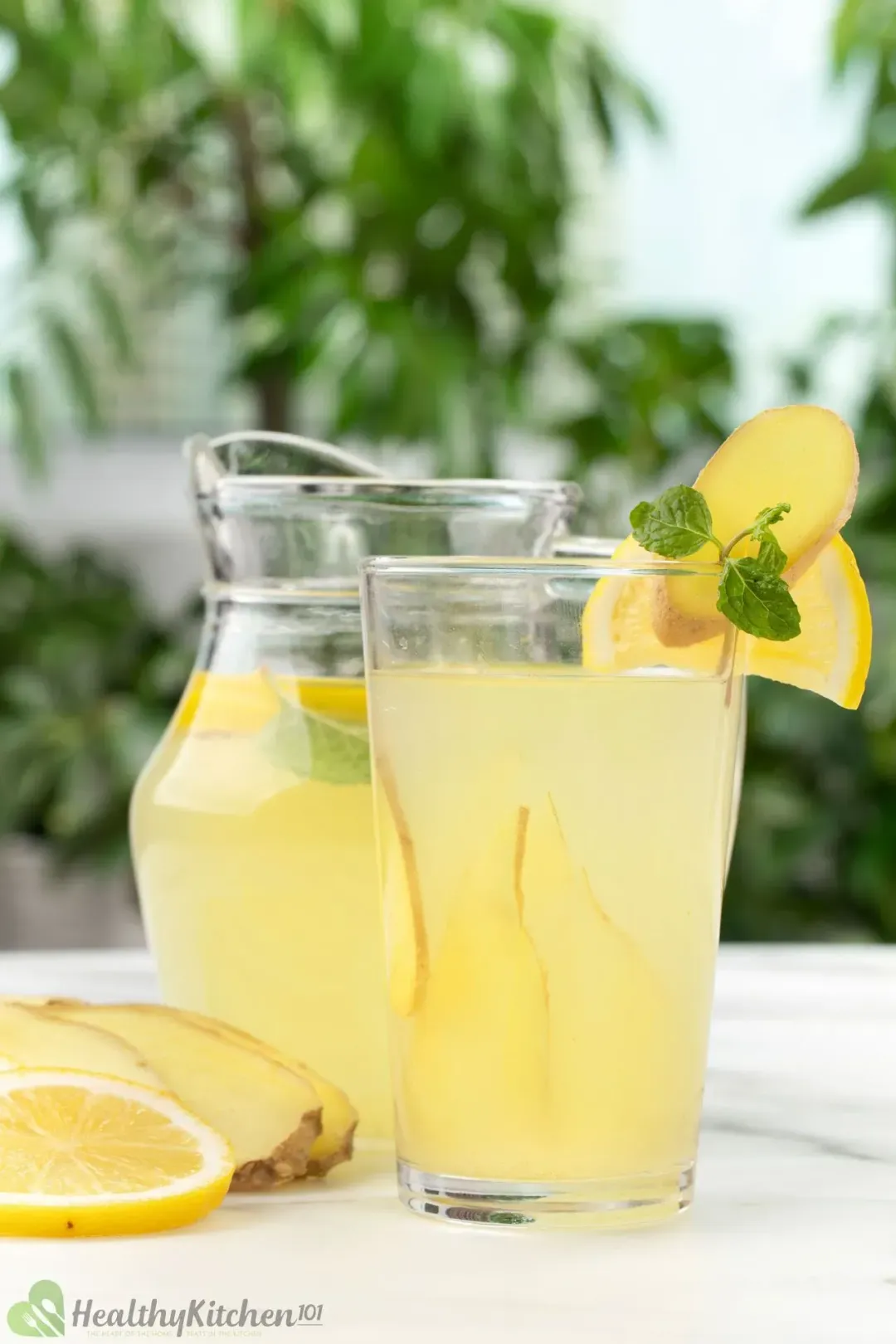 b. Fades scars and improves skin tone
Besides helping to give you glowing skin, ginger can also help heal wounds and prevent scarring thanks to its antioxidant properties. The hypopigmented area on your skin can slowly become undetectable under the treatment of ginger juice.
Antioxidants found in ginger fight free radicals and help to prevent the effects of sun damage to your skin. Vitamin C helps produce collagen and an amino acid found in collagen can treat dark spots and even your skin tone.
c. Anti-aging and reduces cellulite
Ginger contains antioxidant properties that prevent aging and radical damage. Applying a self-made honey-lemon-ginger body scrub can help reduce cellulite on certain parts of the body. Ingesting ginger tea has also been seen to have positive impacts in rejuvenating the skin.
d. Fights allergies
Ginger is a powerhouse in treating allergies.
Studies have found that consuming ginger regularly results in prevention of allergic rhinitis symptoms. Drinking ginger tea also helps relieve coughs, prevent sore throats and congested throats. Ginger is also used in herbal therapies to manage asthma symptoms.
How to Make Ginger Juice
First of all, please keep it in mind that you always need to wash and peel ginger. Although ginger's skin is edible without toxins, keeping the skin on will make it bitter when juicing.
In brief, there are two popular ways to make ginger juice at home: using cheesecloth and using juicer. Following are the brief instructions for both.
1. Using Cheesecloth
The first and foremost requires basic maneuvers to extract liquid.
To begin, you need to fit a grater on a bowl to grate ginger through small holes. Transfer the grated ginger into a cheesecloth piece, gather the cloth by the corners, wrap it up, and use your hand to squeeze the pouch to extract the juice.
The original ginger extract made by using the cheesecloth squeezing method is pure spicy and has a truly powerful essence. Therefore, most ginger juice recipes call for additional ingredients to give the drinks other tones of flavor and dilute the ginger's genuine acridity. 
Ginger extract can also be added to any other kind of tea to add an extra kick. Please note that the remaining dry grated ginger can still be used to brew tea, so don't hasten to throw it away.
2. Using Juicer Or Mixer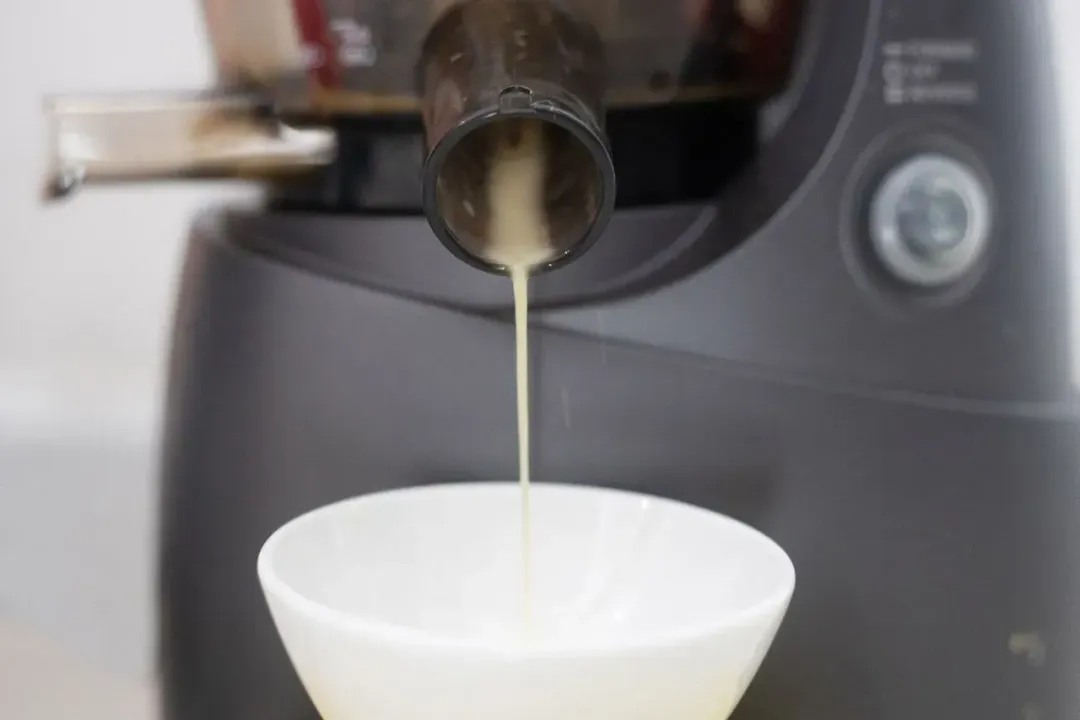 The other more convenient way to make ginger juice is to use a juicer or a mixer. With this method, you don't necessarily need to grate the ginger beforehand. All you need to do is roughly chop the ginger knob into smaller pieces and run them through the juicer together with some water.
Ginger juice makes the best pair with honey, as the natural sweetness of honey can do the perfect job of balancing ginger's significant pungency.
All you need to do is brew ginger together with tea leaves and add a few drops of honey. That's how you get a refreshing morning drink for body and skin cleansing with ginger.
Likewise, combining ginger and lemons can also bring you a greater feeling of fullness and help you manage body weight. That's because these two ingredients are both excellent home remedies for weight loss.
Ginger is also a powerhouse when it comes to diabetes. Ginger can speed up emptying the stomach, increase immunity, and suppress appetite, especially with a few teaspoons of lemon juice.
If you're suffering with your blood sugar spiking high or getting down too low, consider inserting a simple ginger lemon juice to your meals to see changes.
Other than digesting ginger products, you can treat acne by applying a small amount of fresh ginger juice directly on your skin. Next, cover the area with cotton fabric, leave it on for a couple of minutes, and then rinse off and dry. 
To treat scars, simply leave the ginger in whole pieces and dab a little onto the hypopigmented area on your skin regularly.
Easy And Delicious Ginger Juice Recipes
1. Best Recipe: Ginger Juice Recipe (4 servings)
This homemade ginger juice recipe is tangy, minty, and sweet with organic flavors. For people who are new to ginger juice, you may want to dilute it with water if it's too strong in taste.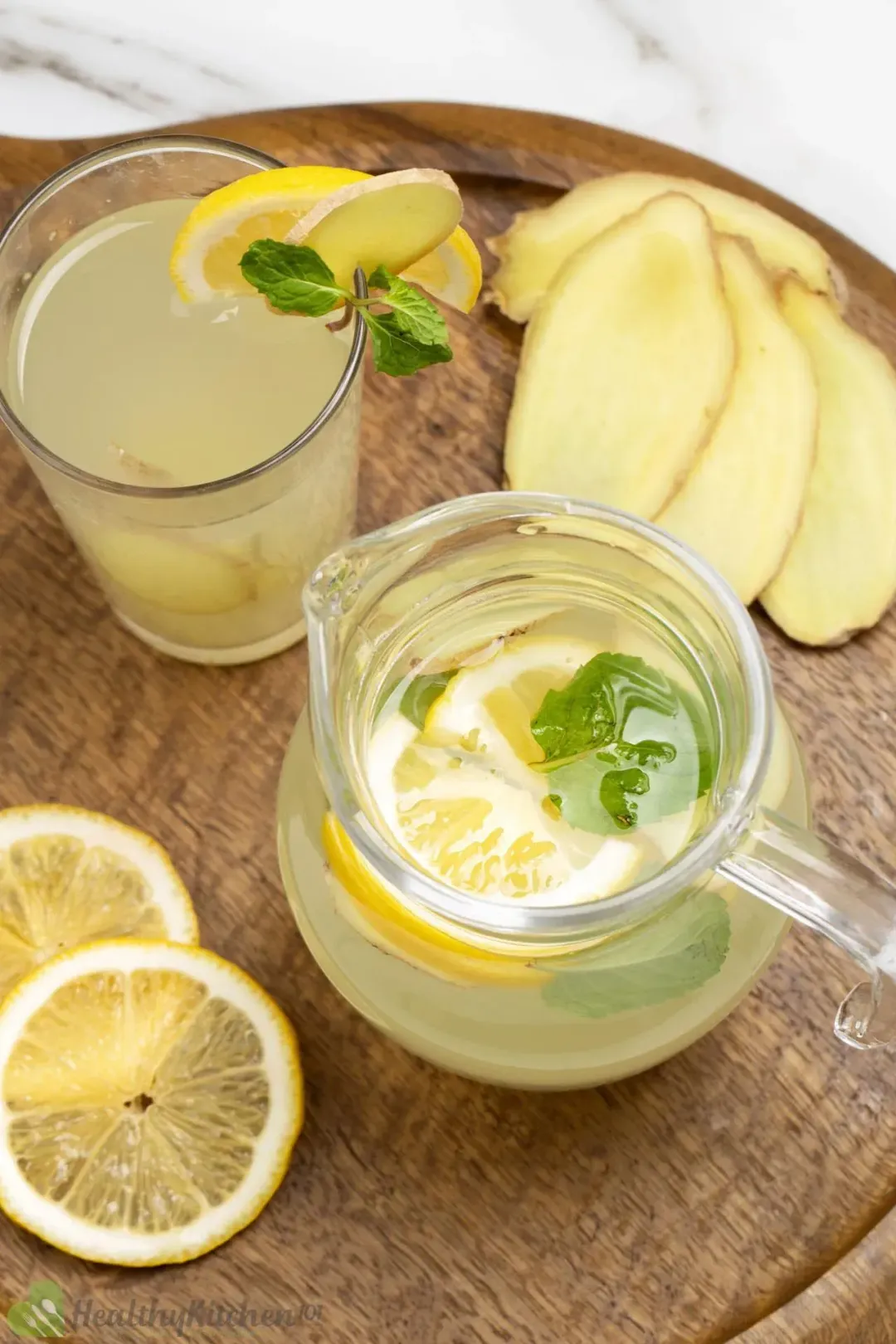 2. Ginger Ale and Orange Juice (4 servings)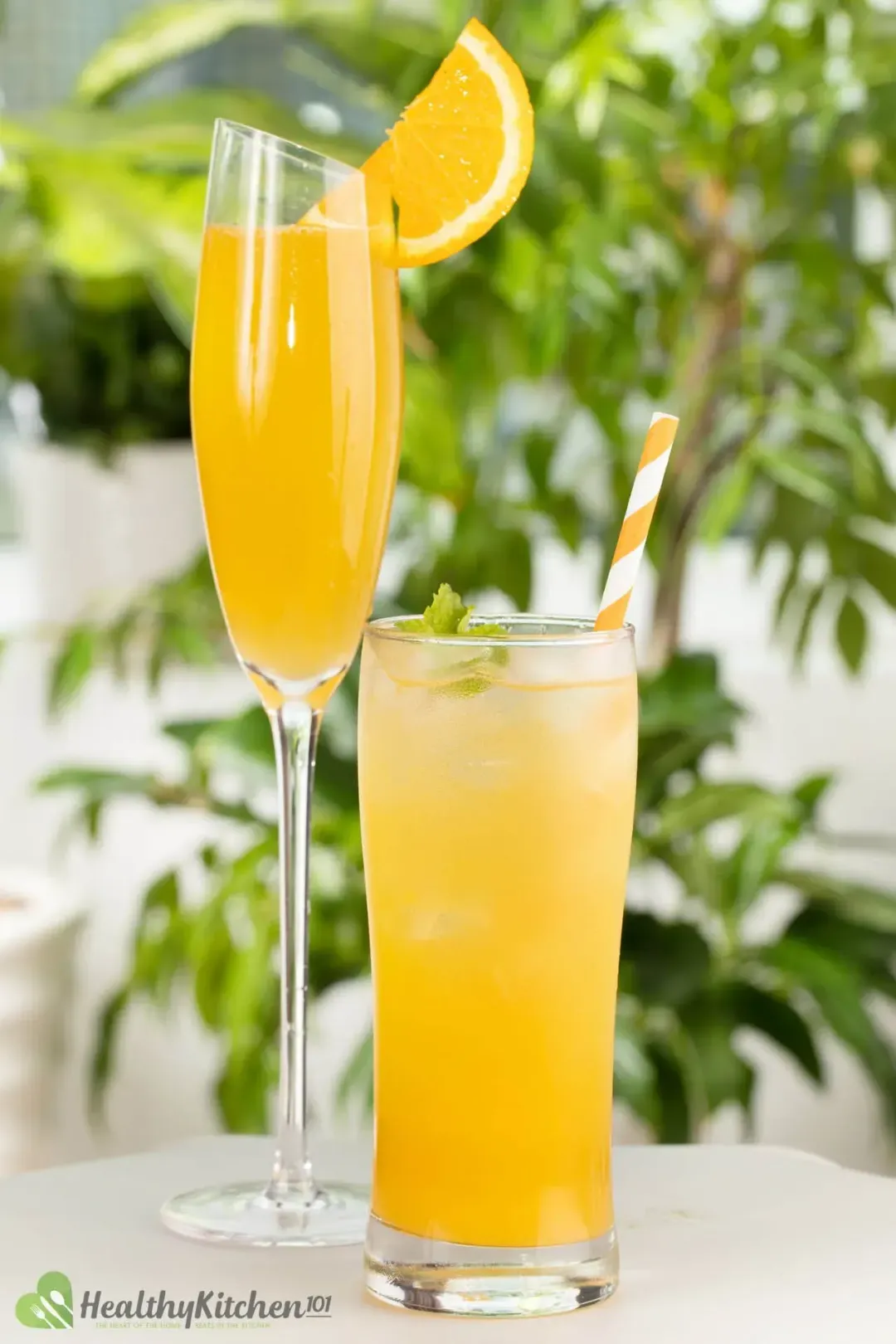 This zingy ginger ale and orange juice recipe is simple to make with only 5 ingredients. As a soft drink that's flavored with ginger, it's light in taste and is a great pair for protein-packed meals. 
Ingredients:
2 cups ginger ale
1/2 cup orange juice
1 oz ginger
1 tsp sugar
2 cups ice, or more
Instructions:
Juice your ginger and collect it in a large measuring glass. Add sugar and mix well.
Divide the mixture into serving glasses. Top the glasses with ice and slowly add ginger ale. Serve.
3. Pineapple Ginger Juice (4 servings)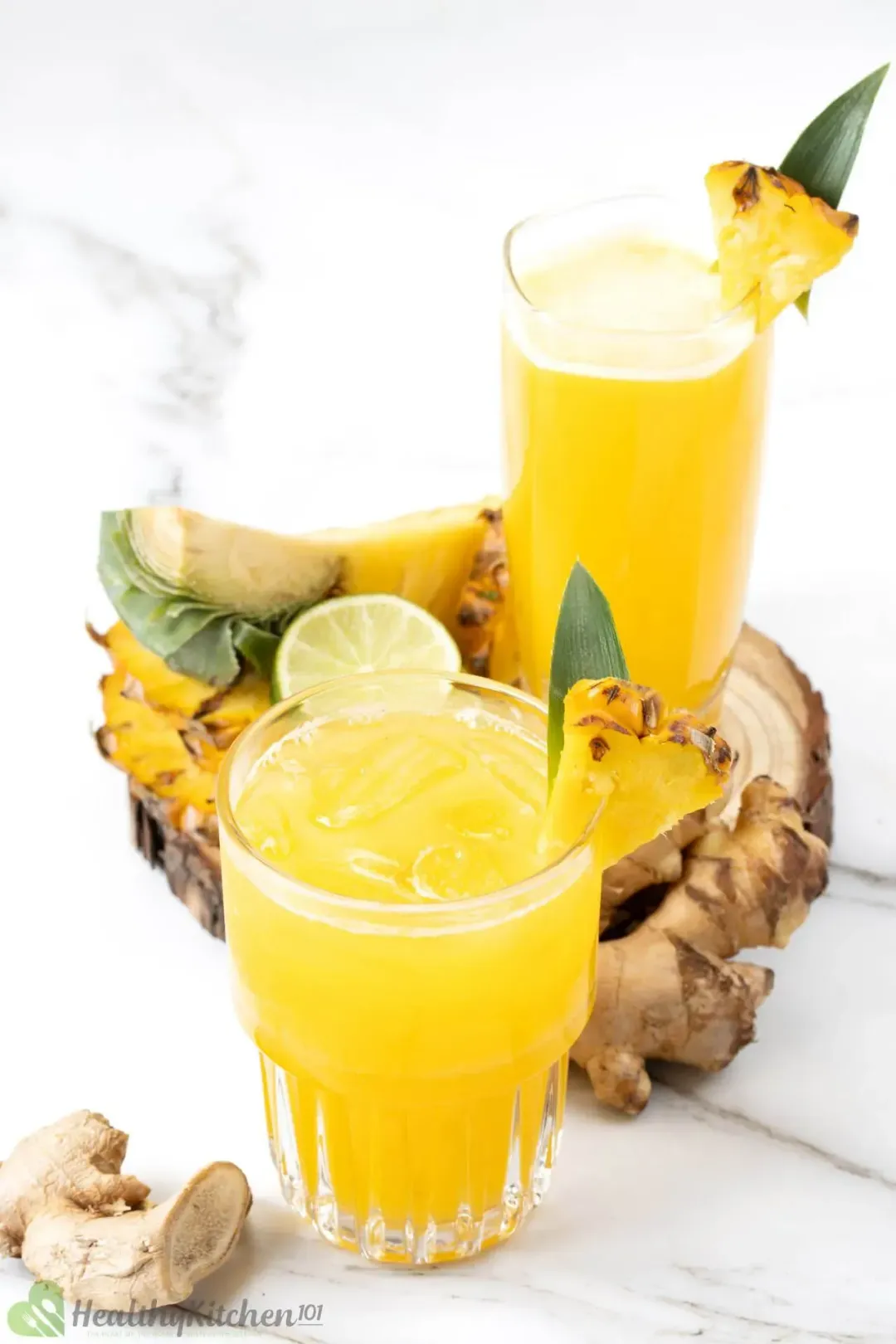 Wholesomely sweet as the name suggests! Pineapple ginger juice is pretty much a light, low-calorie dessert to wrap up a meal. Of course, it depends on your taste whether you make this juice lean more heavily on the ginger or pineapple side.
Ingredients:
12 oz pineapple juice, from 16 oz fresh pineapple
3 tbsp granulated sugar
1 oz ginger
1 cup water
1 tbsp lime juice
1 cup ice
Instructions:
Place the pineapple chunks and ginger through a juicer. Then transfer the juice to a large pitcher.
In the pitcher, add water and lime juice, mix until well combined. Use a fine sieve, drain the juice.
Add granulated sugar to the pitcher. Stir until sugar has dissolved.
Garnish with lime slices and serve over ice. 
4. Carrot Apple Ginger Juice (4 servings)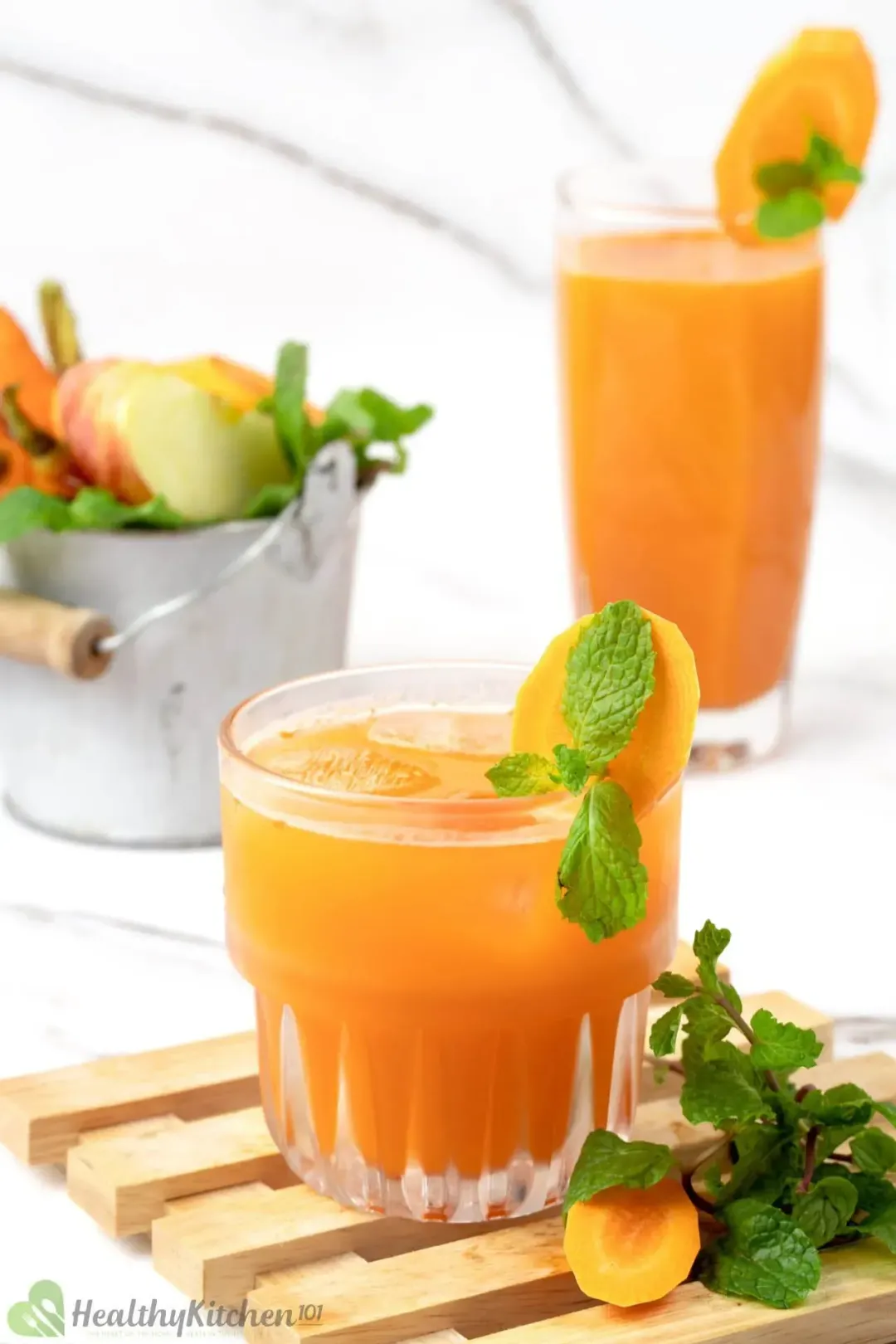 Another popular and refreshing juice that's ginger-based — carrot apple ginger juice. As this recipe focuses on the balanced ratio between ginger, apple, and carrot, the amount of each can be altered to suit you. 
Ingredients:
16 oz apple juice, from 20 oz fresh gala apples
0.5 oz ginger, about 1-inch knob
8 oz carrot juice, from about 18 oz carrots
3 tbsp fresh mint leaves
2 cups ice
Instructions:
Rinse carrots and apples. Drain well and pat dry with a kitchen towel. Remove apple cores and cut into wedges. Peel the carrots and cut into sticks.
Run all apples, carrots, and ginger through a juicer.
Divide into 4 glasses. Add ice, garnish with mint leaves, and enjoy.
5. Carrot Orange Ginger Juice (4 servings)
This carrot orange ginger juice is a wise choice to cut through the heaviness of fried foods.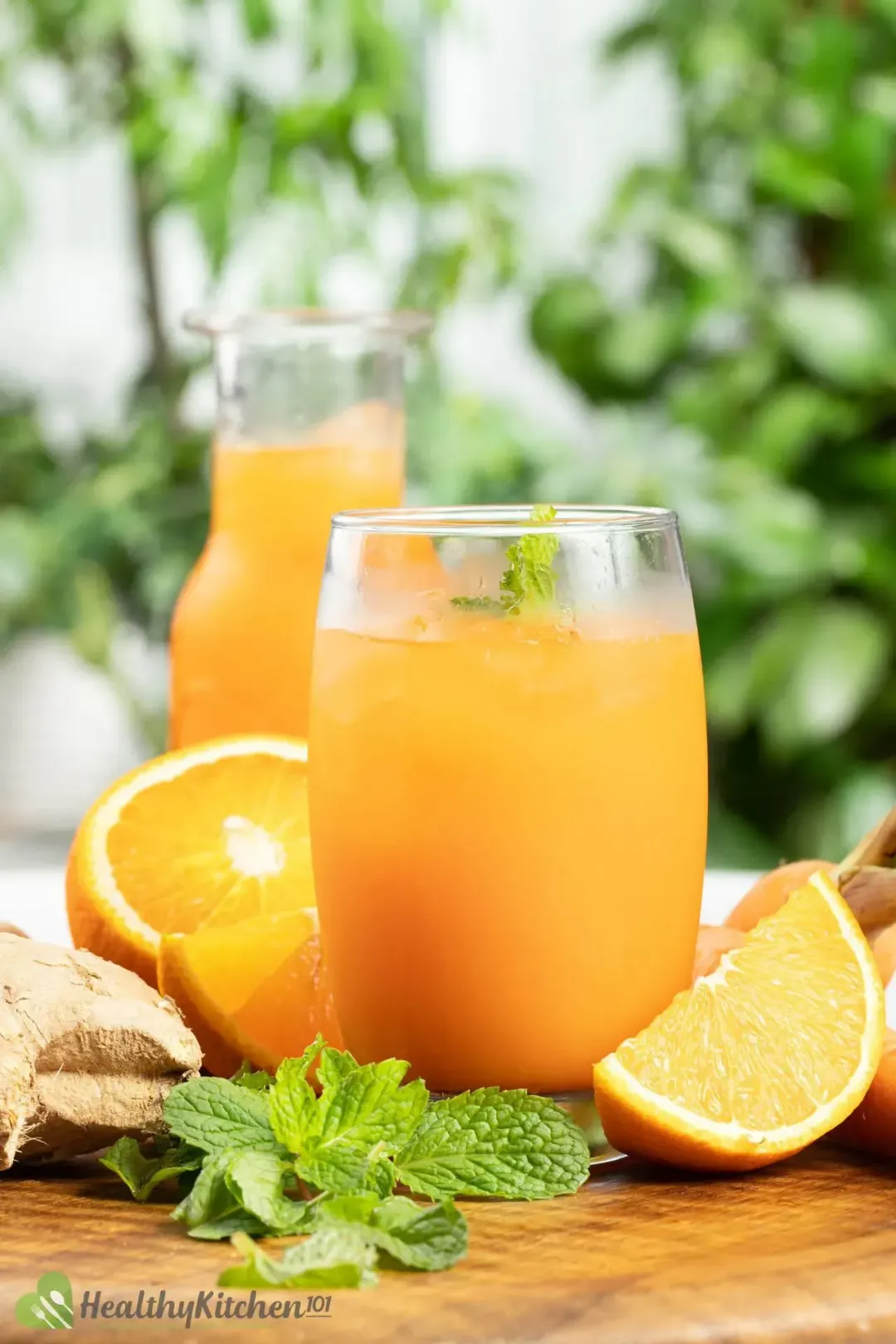 If you would like it even more wholesome, simply replace sugar with honey. Also, omit the ice if you wish to serve hot and warm your body from the inside out. Enjoy!
Ingredients:
8 fl oz carrot juice, from 12 oz fresh carrots
20 fl oz orange juice, from 24 oz fresh oranges
1.5 oz ginger
1 tbsp sugar
1 cup ice
1 mint leaves
Instructions:
Peel your oranges and cut them into medium pieces that can easily fit into your juicer.
Chop the green tops and tips off the carrots, then wash them. Slice carrots into pieces that will fit into the chute of your juicer.
Wash and then peel the ginger using a spoon.
Drop carrots, oranges, ginger, and mint leaves into your juicer. Transfer the juice into a large pitcher.
Add sugar. Use a spoon to stir until the sugar is dissolved. 
Serve over ice.
6. Carrot Ginger Juice (1 serving)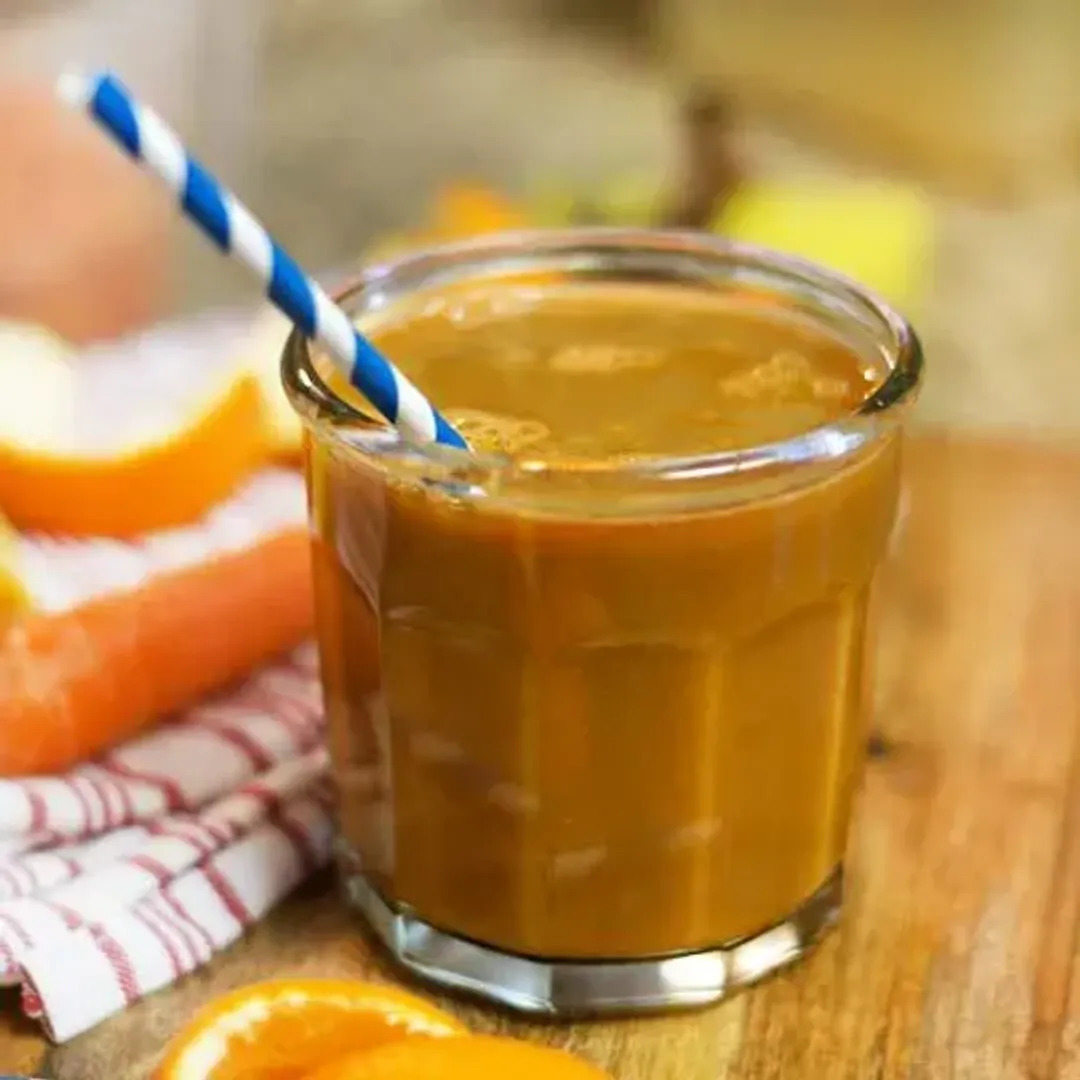 In this carrot ginger juice recipe, you'll find romaine lettuce, clementines, spicy ginger, and lemon juice together in one tasty and refreshing cup of juice. Being packed with a hefty dose of vitamin C and folate, this drink promises you a delicious multivitamin and flavor-bursting delicacy!
Ingredients:
5 large carrots
1 romaine lettuce
2 clementines, peeled
1/2 lemon, peeled
1-inch knob of fresh ginger
Instructions:
Run all of the ingredients through a juicer: start with carrots and ginger, then romaine lettuce, and finish it off with clementines and lemon.
Serve immediately.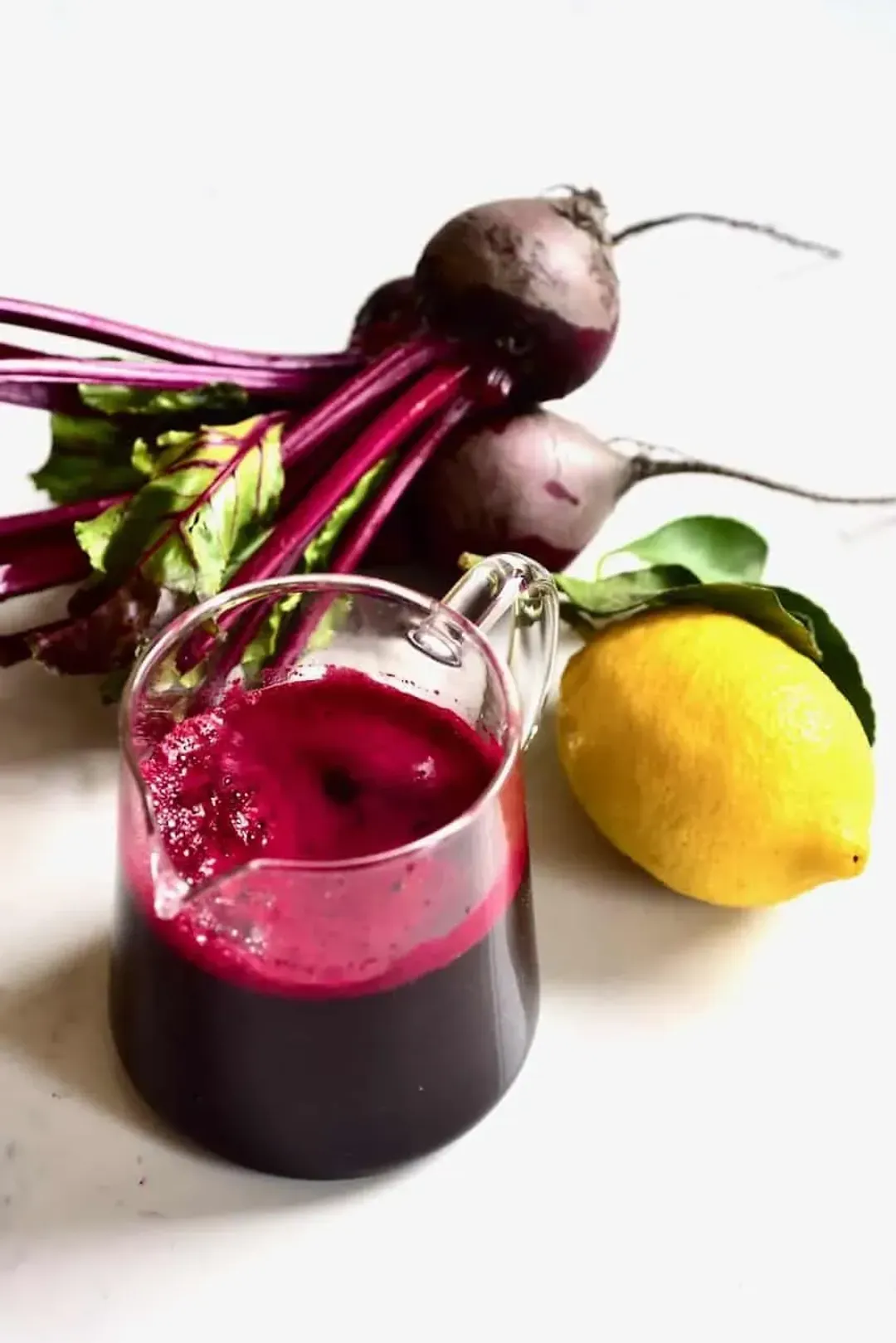 7. Beet Ginger Juice (6 servings)
This simple beet ginger juice recipe is loaded with much-needed vitamins, minerals, and antioxidants to make it a great cleansing juice and immune booster for you. 
Ingredients:
5 beetroots, peeled and cut into small pieces
1 tbsp ginger, minced
Juice of 1 lemon
Instructions:
Feed ginger and beetroot successively through your juicer.
Stir lemon juice into the ginger beetroot mixture.
Divide it into smaller shot-size portions. It can be stored in the fridge for 2-3 days.
8. Apple Ginger Juice (2 servings)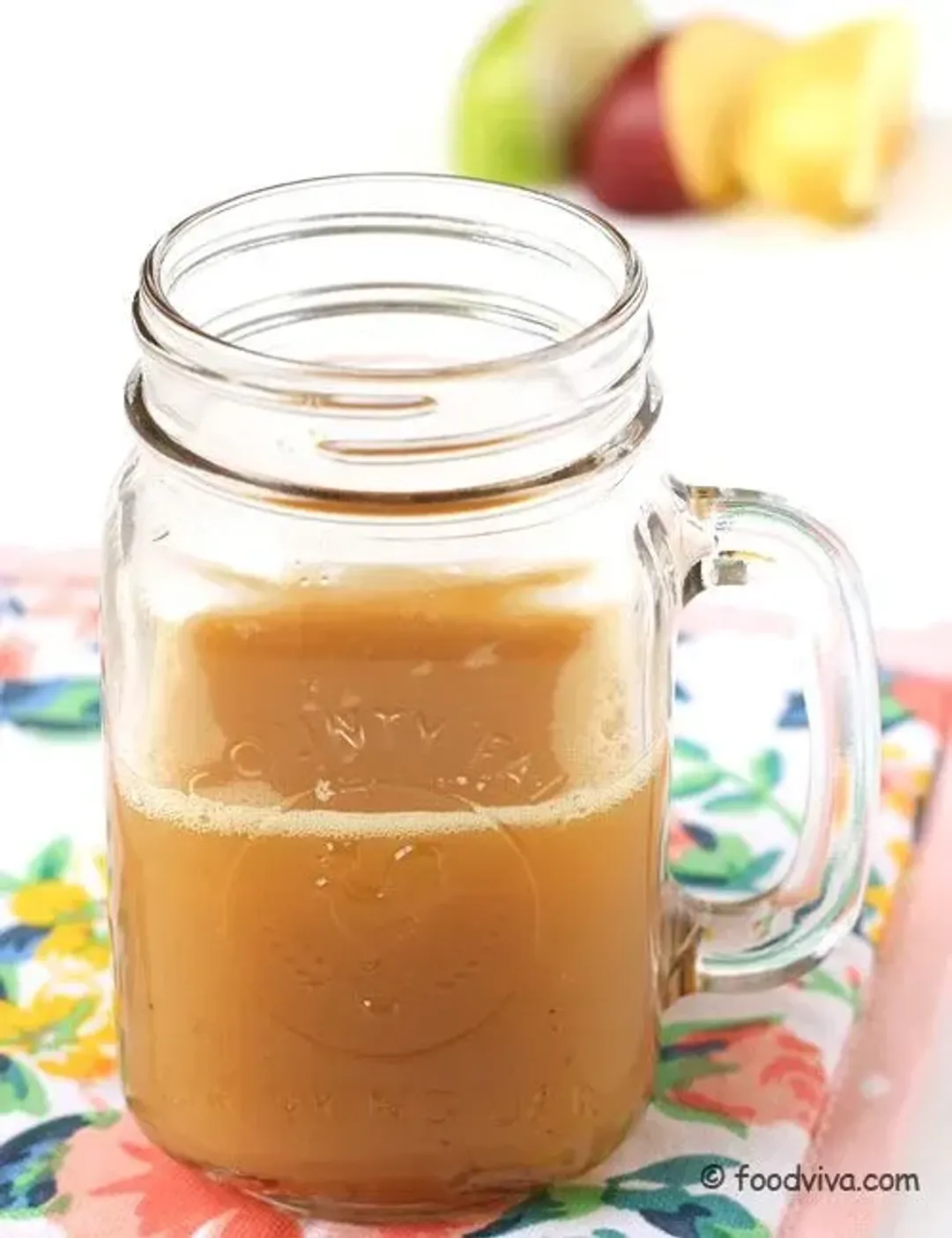 This apple ginger juice allows you to play around with the ingredients until you get that desired balance for your juice. Since the flavor is slightly sweet thanks to the apples with a mild kick from the ginger, even if you're not a ginger person, you can still find it enjoyable and more-ish.
Ingredients:
3 apples, peeled and cored
1/2 inch knob of ginger, peeled
1/2 lime/lemon
1/2 cup water
Instructions:
Process all ingredients through a juicer. 
Divide the juice into smaller portions, sprinkle a pinch of ground black pepper and serve immediately.
9. Ginger Lemon Juice (1 serving)
This ginger lemon juice is packed with punchy ginger and zesty lemon to create a refreshing drink with satisfying mouthfeel and also light on the calories. If you're looking for an ideal summer drink or simply an easy mocktail to treat your loved ones, this could be the choice to make.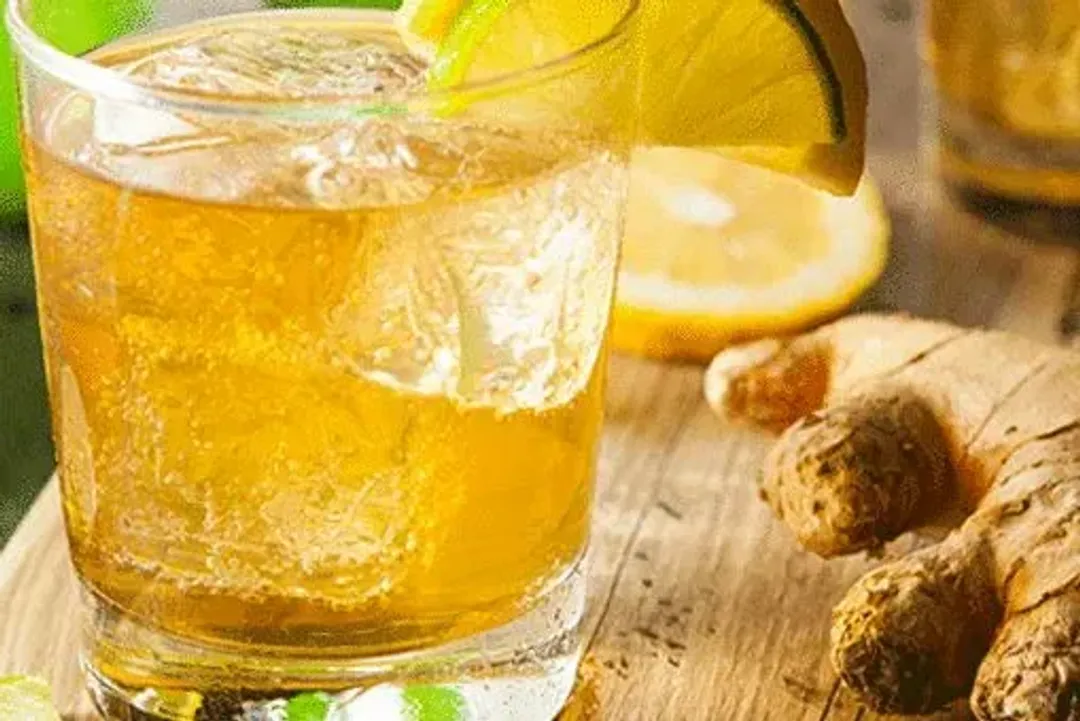 Ingredients:
1/2 cup lemon juice
2 tbsp sugar
1/2 cup water
1 knob ginger, crushed
1 pinch salt
1/2 cup ice cubes
2 lemon wedges
Instructions:
Whisk together lemon juice, salt, and sugar in a glass. Add crushed ginger and water
Stir well. Add some ice cubes, garnish with lemon slices, and serve.
10. Beet Carrot Apple Ginger Juice (1 serving)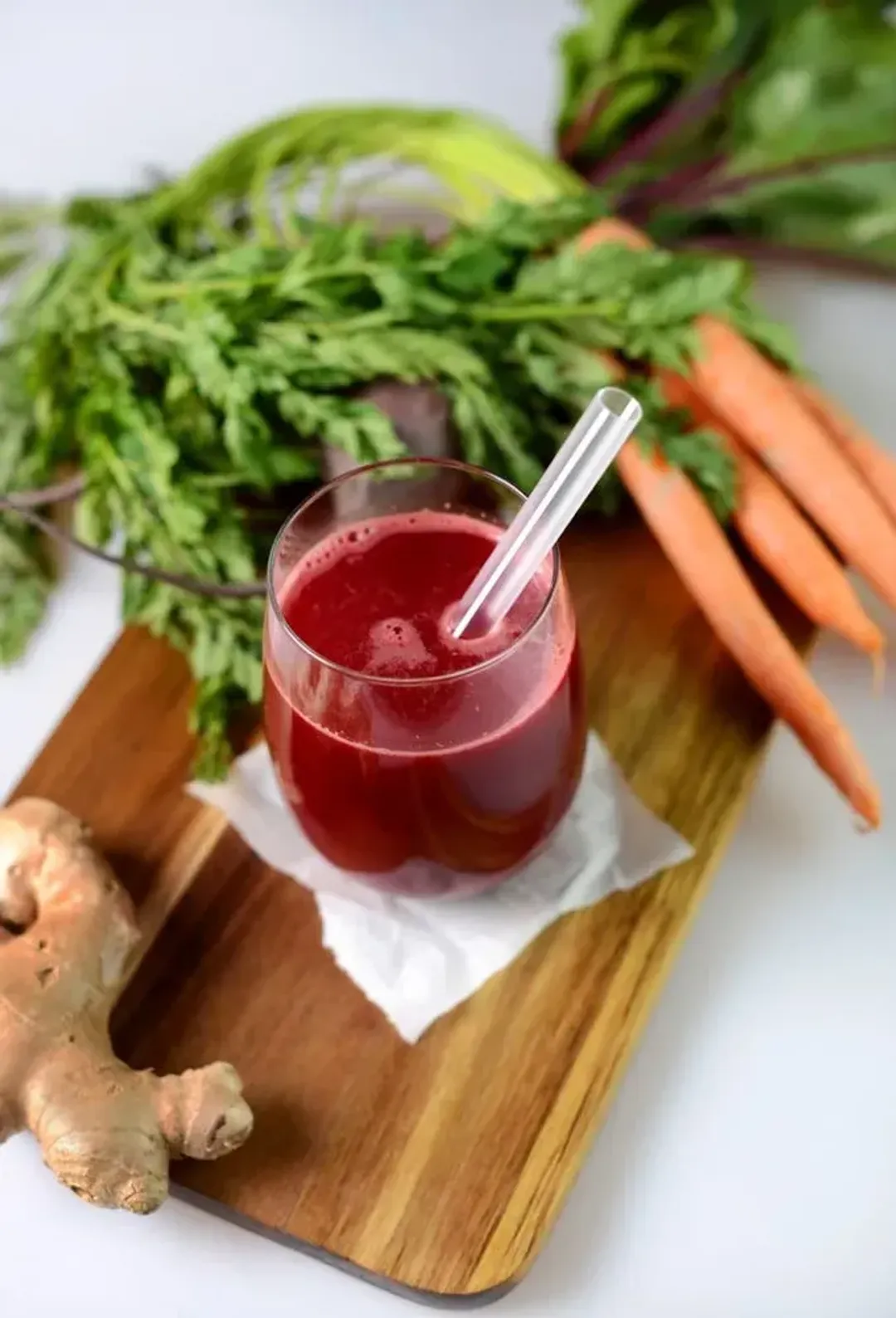 This beet carrot apple ginger juice delivers plenty of health benefits without the help of a juicer! The delicious flavor combination that comes from carrots, apple, beet, and ginger makes this an all-organic and healthy beverage.
Ingredients:
1 medium beet, rinsed, peeled, quartered
1 medium apple, peeled, cored, quartered
1 tbsp fresh ginger, skin removed
3 whole carrots, rinsed and peeled
apple juice
Instructions:
Blend all the ingredients until smooth, adding a splash of apple juice if the blade isn't running smoothly. 
Place a fine mesh strainer over a large bowl and pour the juice over it. Press the pulp to squeeze out all the remaining juice. 
Discard the pulp and divide the juice into serving glasses. It tastes best when fresh, but can be kept in the fridge for more than a day or so.
Is Too Much Ginger Bad for You
Highly dosing on ginger may cause several side effects, including skin irritation But in general, people need to consume more than 5 grams of ginger a day to expose themselves to poor health interactions. As the average consumption of ginger in adults hardly exceeds an inch of a root per day, you can probably stop worrying about how excess ginger can cause harm to you.
Nonetheless, it's good to be informed. These are the most commonly seen side effects when you happen to consume more than 5 grams of ginger a day:
1. Heartburn
While ginger can be used to settle stomachs, too much ginger can do the opposite. General stomach discomfort is reportedly the most seen side effect of eating too much ginger. In this situation, you may experience heartburn as your stomach produces more acid. This is can be similar to the pain you feel after eating spicy foods.
2. Burning in the mouth (mouth irritation)
This is somewhat like the higher stage of heartburn. If the discomfort in your mouth appears to be more severe, it may lead to an undiagnosed ginger allergy. Please consult your doctor if there's any sign that the mouth irritation gets worse over time. 
3. Lightheadedness
Ginger helps lower blood pressure, so when consumed in an unusually large amount, lightheadedness is an apparent consequence. 
4. Risk of bleeding
Ginger also has salicylates, a group of chemicals that cause adverse body responses in different people. This can cause problems for people with bleeding disorders. Those who have an abnormal salicylate sensitivity often experience symptoms like stuffy nose, asthma, diarrhea, gas, abdominal pain— especially people with diagnosed asthma and bleeding disorders.
5. Poor interactions with other health conditions
If you are pregnant, breastfeeding, or about to have any pivotal surgery, it is advised that you consult your doctor before taking ginger as a health supplement. There's been no solid evidence on how ginger can affect women who are breastfeeding, so it's best to consult your doctor before using to prevent unexpected reactions. You may start comsuming ginger with minimal amounts first to see how your body processes it.
6. Skin rashes
When applied directly to the skin for skin-care purposes, ginger may cause a rash in some people. This is easily recognized with skin becoming inflamed, itchy, red, or cracked. Moreover, ginger or any other organic spices may work normally on your skin when applied alone, but can cause irritation when you're taking medicine at the same time because some medicines interact poorly with each other.
FAQ
1. What Is Ginger Juice
Ginger juice is a beverage that's usually made by mixing juiced fresh ginger root together with the liquid content of several fruits, herbs, leafy greens, and other vegetables. 
The juice shots that contain only fresh ginger are usually for detoxification or medical purposes. Common ginger juices often include many fruits and vegetables such as orange, apple, pineapple, beet, and lemon to bring in more sweetness, or leafy greens like romaine lettuce or kale to balance the spicy aroma of ginger. These additions also help to boost health benefits. Sometimes honey can also be added for the sweet-tooths.
2. What Is Ginger Juice Good For
Ginger juice comes with many health benefits. Below are the most remarkable.
Aids digestion. Ginger helps tenderize the meat we eat by stimulating the production of saliva. As the protein is partially broken down, the stomach doesn't have to work as hard to digest it. 
Aids weight loss. Drinking ginger juice can help set your body to the calorie-burning stage quickly. 
Anti-inflammation. Ginger's anti-inflammatory properties can also play the role of a pain reliever. Either keeping a ginger piece intact on the wound area or massaging the sore part with ginger juice can help ease the pain.
Relieves cold. For years, ginger has earned credit as a powerful cold remedy that helps cure nose and mouth congestion, sore throat, and keeps your body warm.
Eliminates cellulite and smoothens skin.
Controls blood pressure. Ginger helps reduce hypertension and lower bad cholesterol, which both result in heart disease.
3. Can Ginger Juice Reduce Belly Fat
Ginger juice can help pack on lean muscle and stimulates the metabolism, so yes, you can possibly reduce belly fat and reach your weight loss goal by consuming ginger in a moderate amount daily. Ginger can also lower your blood sugar level and prevent the risk of overeating.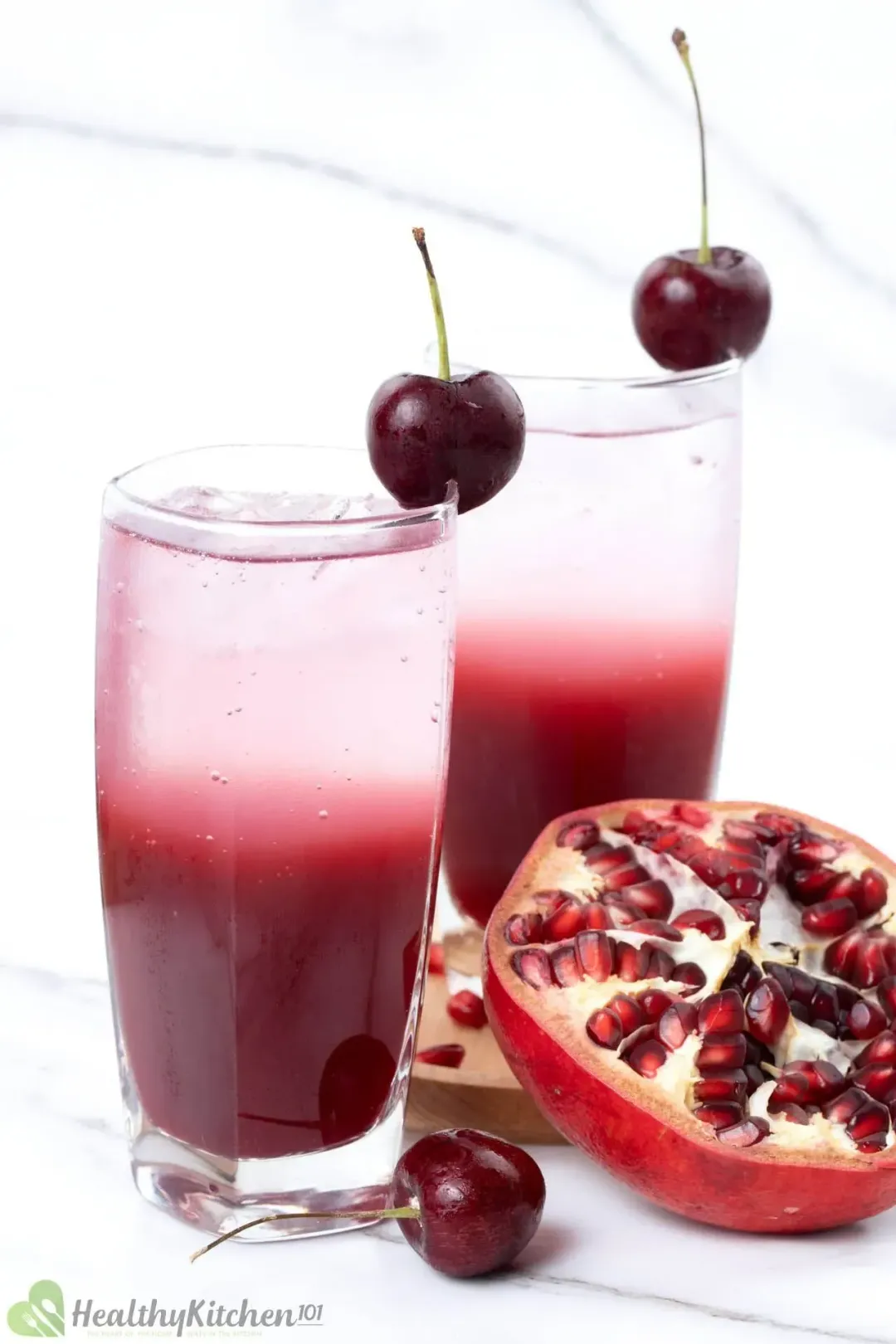 Previous Recipe
Top 10 Pomegranate Juice Recipes
Top 10 Pomegranate Juice Recipes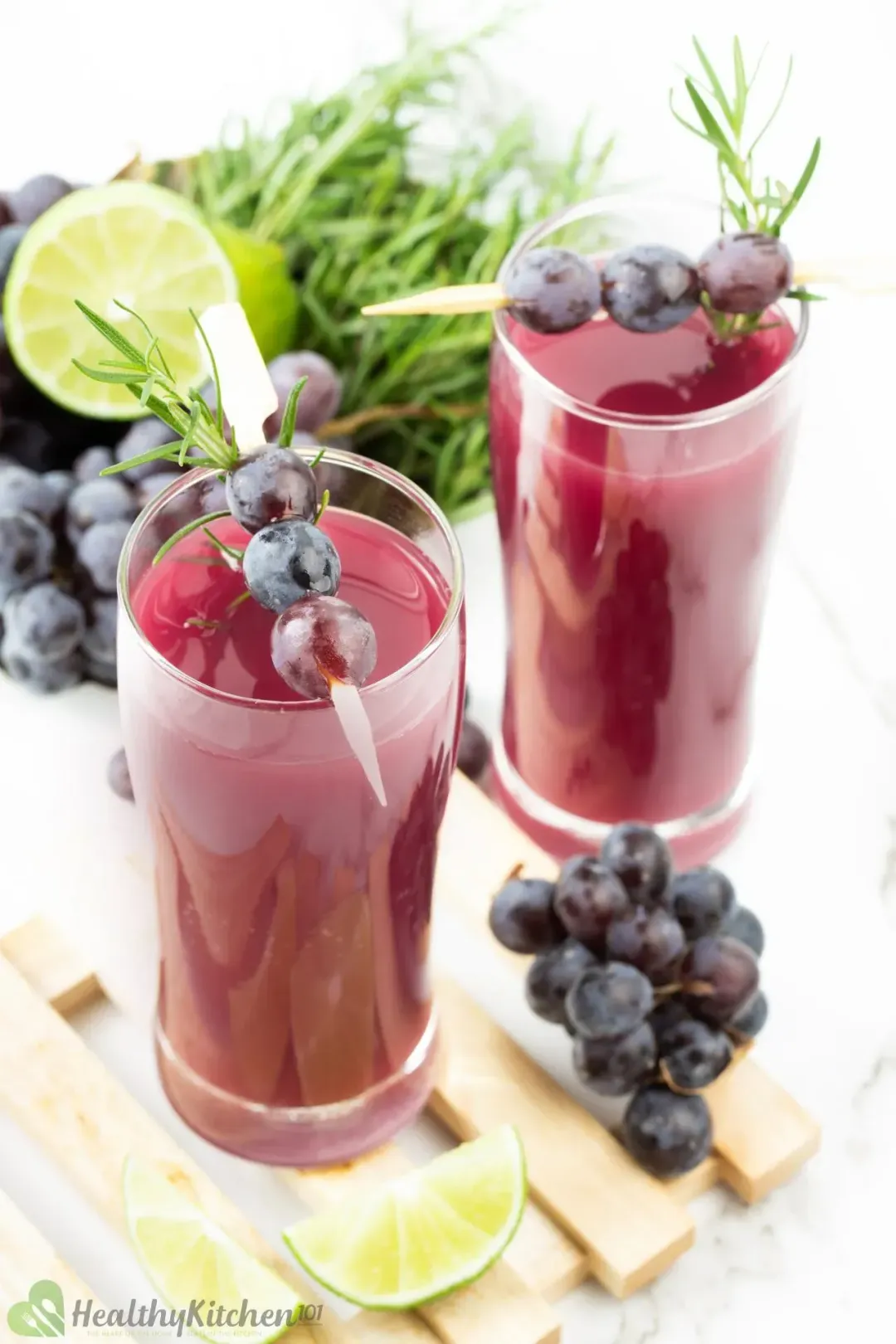 Next Recipe
Top 10 Grape Juice Recipes
Top 10 Grape Juice Recipes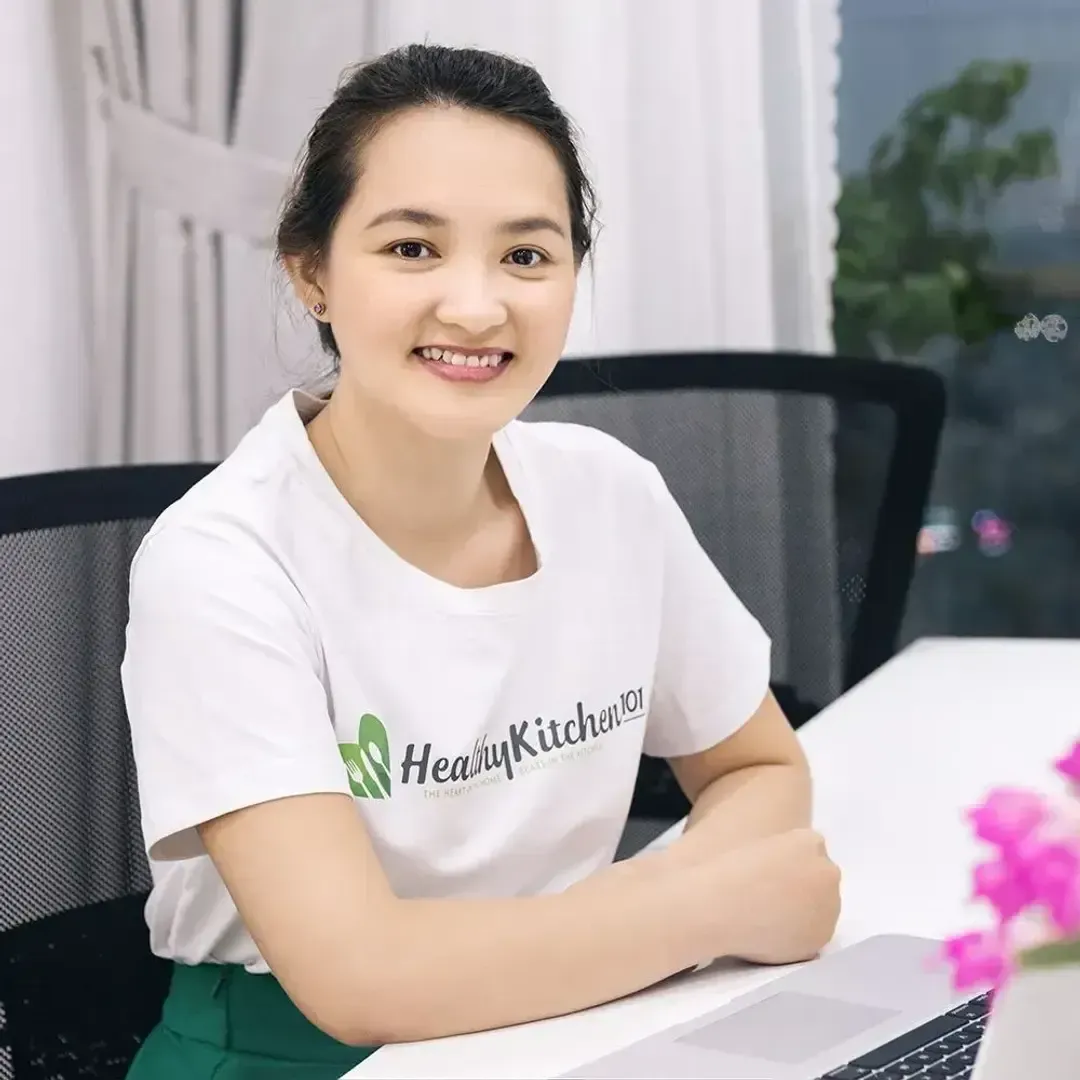 Writer, Author
Luna Regina is an accomplished writer and author who dedicates her career to empowering home cooks and making cooking effortless for everyone. She is the founder of HealthyKitchen101.com and HealthyRecipes101.com, where she works with her team to develop easy, nutritious recipes and help aspiring cooks choose the right kitchen appliances.
Comments/ Reviews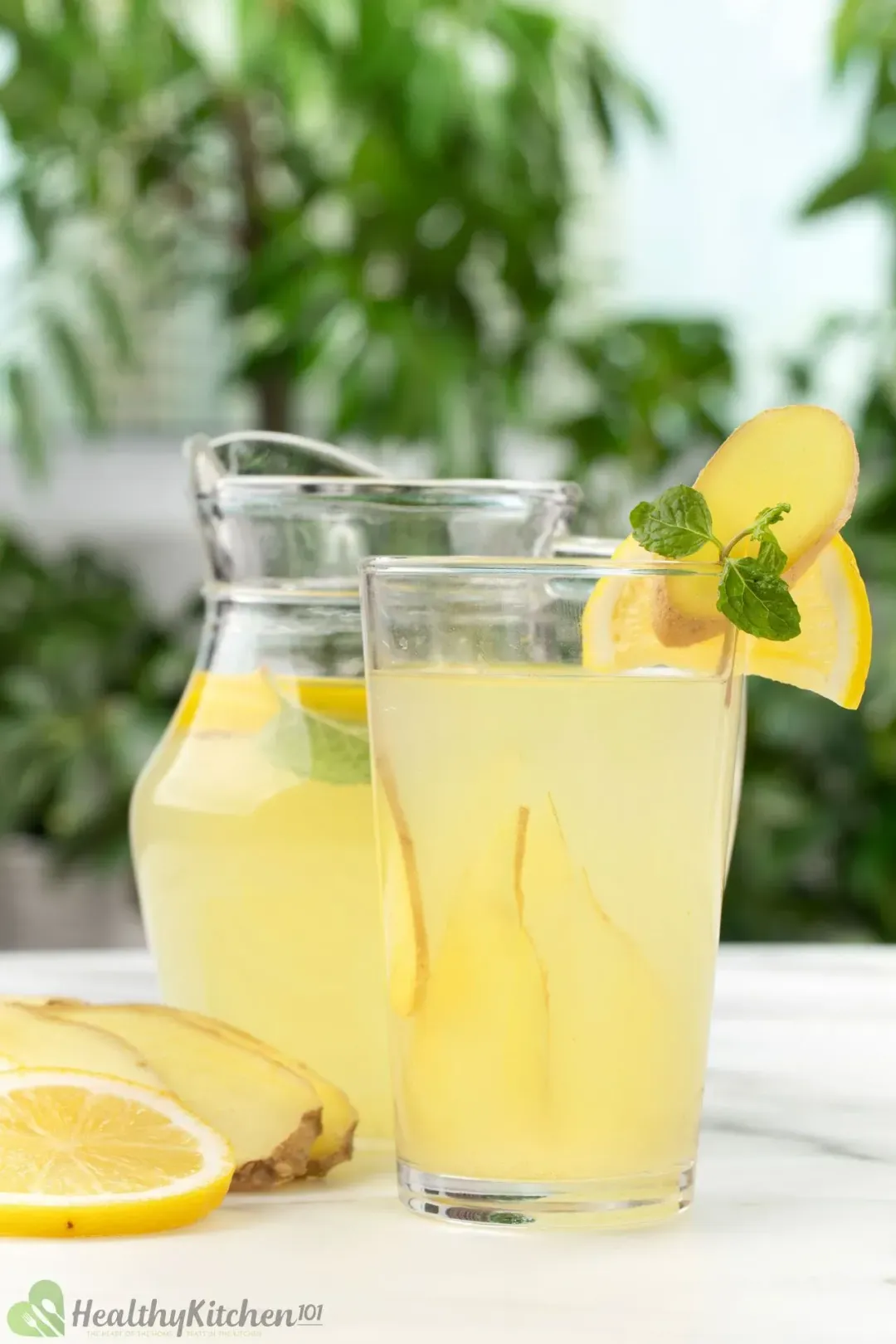 Hannah

February 13, 2023 at 3:53 AM

Very good and so easy, this must be healthy.