It will be a while before it's Halloween again, so forget the lanterns. We have a better use for pumpkins this season: pumpkin juice and smoothies.
If you're new to juicing, the idea may sound a bit unappealing. No one is eating raw pumpkin, let alone drinking concentrated juice, right?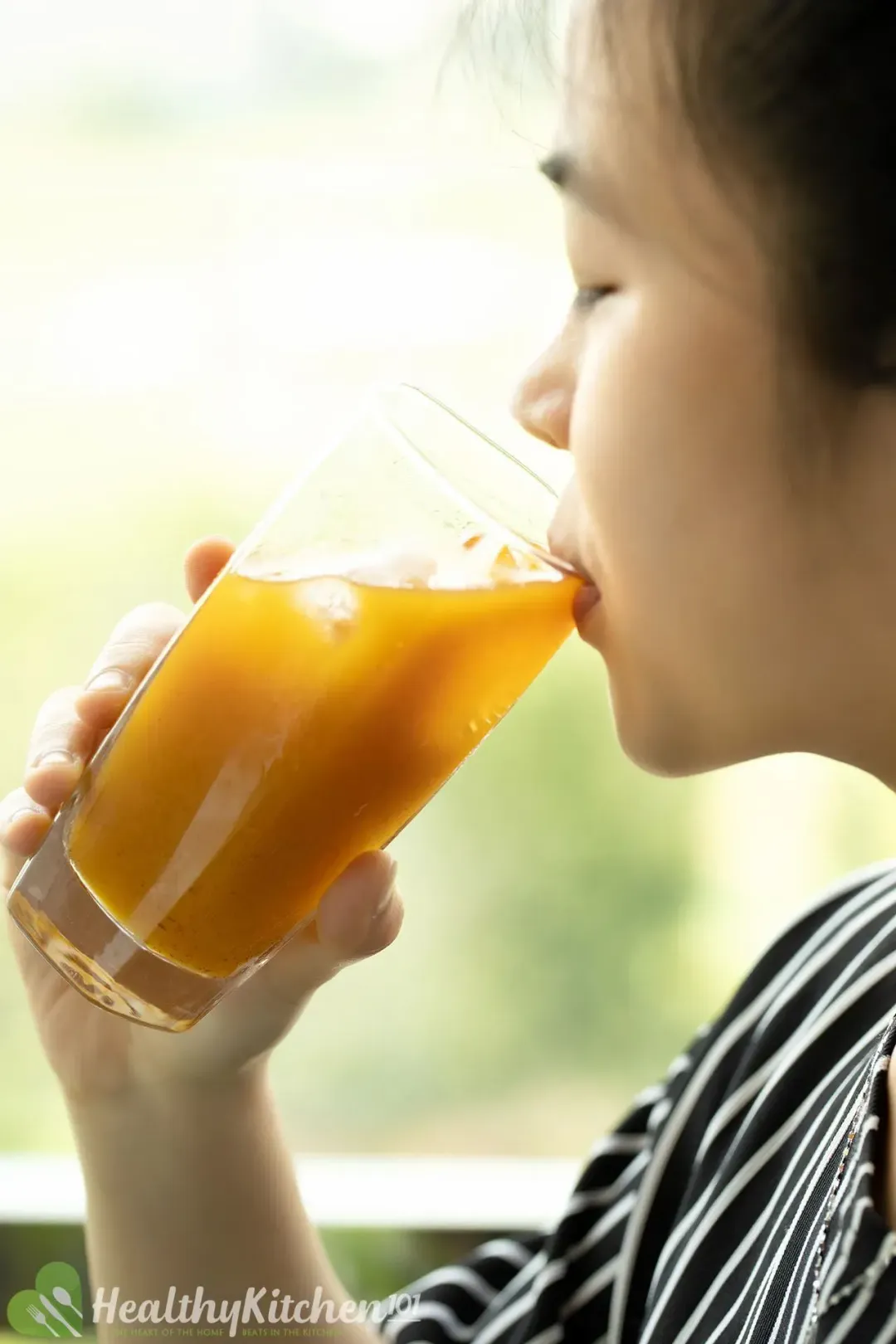 And yet, all the juice enthusiasts know they have at least a few well-worn pages in their recipe books containing pumpkin juice ideas.
In this post, you will learn 6 easy recipes to make the tastiest and healthiest juices and milkshakes from pumpkin.
But first, let's take a look at what nutrients the orange/yellowish fruit has to offer.
Pumpkin Juice Benefits
The bright orange color of pumpkin juice suggests it is a rich source of vitamin A and beta-carotene. And, in fact, it is!
100 grams of raw pumpkin contains about 8,513 IU of vitamin A, which is equivalent to 170% of your daily value. Raw pumpkin juice is naturally loaded with this vitamin, making it one of the best drinks for your eyes.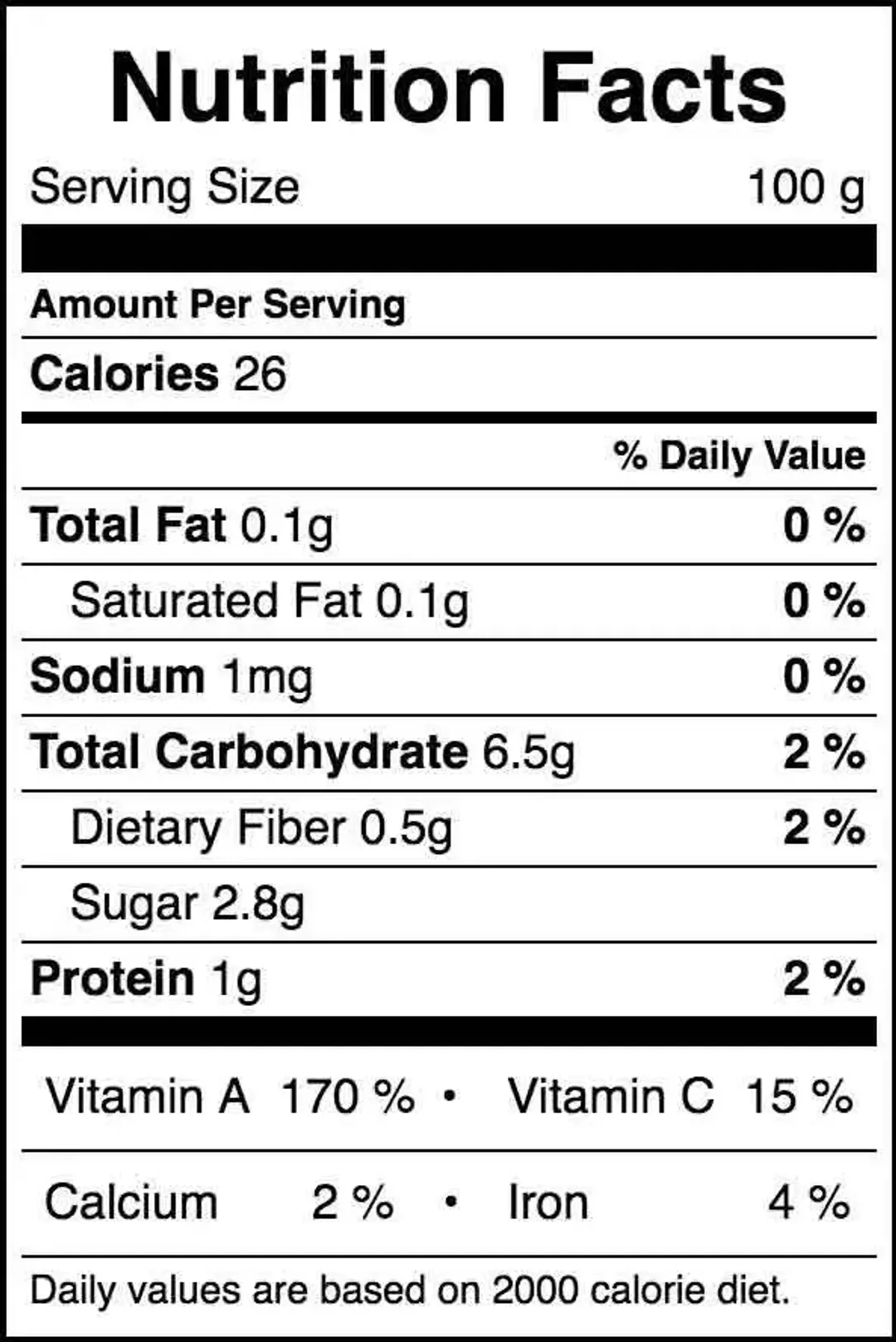 Vitamin A deficiency is the cause of many vision problems, including xerophthalmia and blindness in children. The high amount of vitamin A in pumpkin juice can help maintain and improve your vision.
Besides promoting eye health, vitamin A is also crucial for healthy skin. Positive effects of this vitamin on the skin include healing wounded tissues and anti-aging properties.
Vitamin A can be found in carrots as well. Check out our collection of the top 10 best carrot juice recipes to help introduce vitamin A into your diet.
Apart from vitamin A, pumpkin juice also contains various antioxidants, including vitamin C and zinc. These are essential to maintain health and promote smooth, acne-free skin.
Pumpkin juice is a pretty safe drink, except for those who are allergic to pumpkin. The only side effect known to us is that it can turn your skin orange or yellow. However, that only happens if you consume a large amount of it every day over a long period, which most people don't.
How to Prepare for Juicing
Pick a small/average-sized pumpkin, the kind you would use to make a pie. Pumpkins that feel heavy for their size and have smooth skin are the best.
Wash the pumpkin thoroughly and remove the stem.
Cut the pumpkin into halves. It can be very hard
Scoop out the seeds and the stringy pulp.
Peel the pumpkin and cut it into small chunks that can go through your juicer.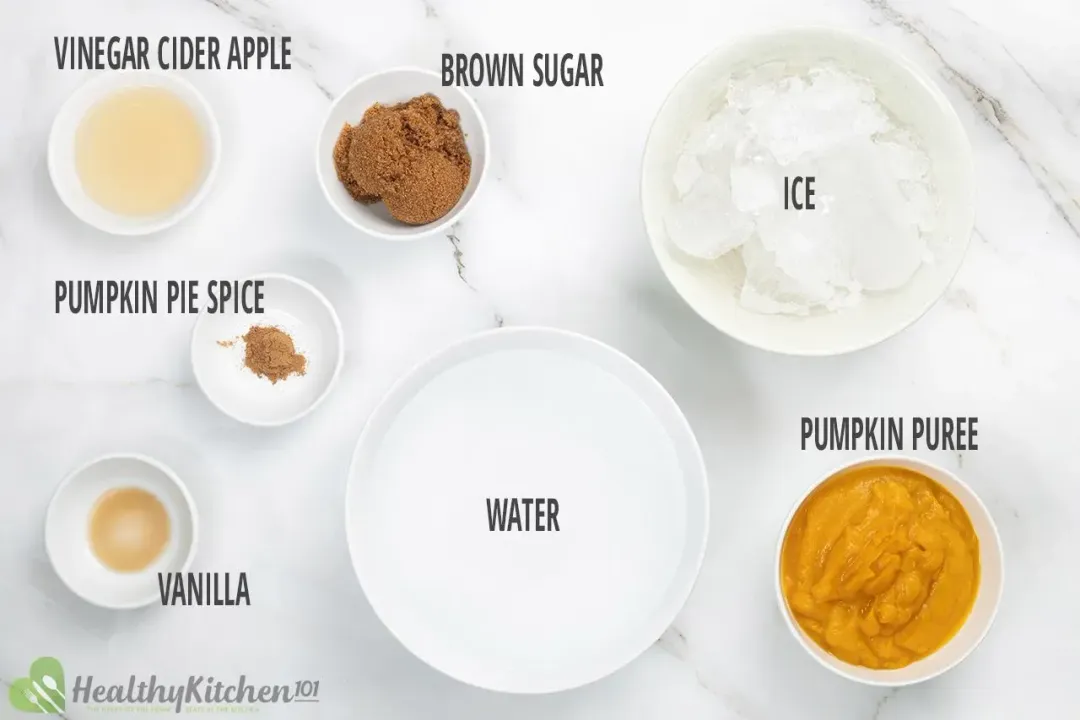 Best Pumpkin Juice Recipes
These are very easy juice and smoothie recipes with pumpkin. Some of them don't even require a juicer to make!
1. Harry Potter's Pumpkin Juice
This Harry Potter's pumpkin juice is a special dedication to all Potterheads. But this drink is no longer a fantasy since you can now make it at home with a few simple ingredients.
2. Pumpkin Carrot Juice (3 servings)
With pumpkin and carrot, this juice is full of vitamins A and C. An excellent treat for your eyes and skin!
TIP: You can also pour the juice into an airtight jar and put it into the fridge for a few hours before drinking. It tastes better when cold.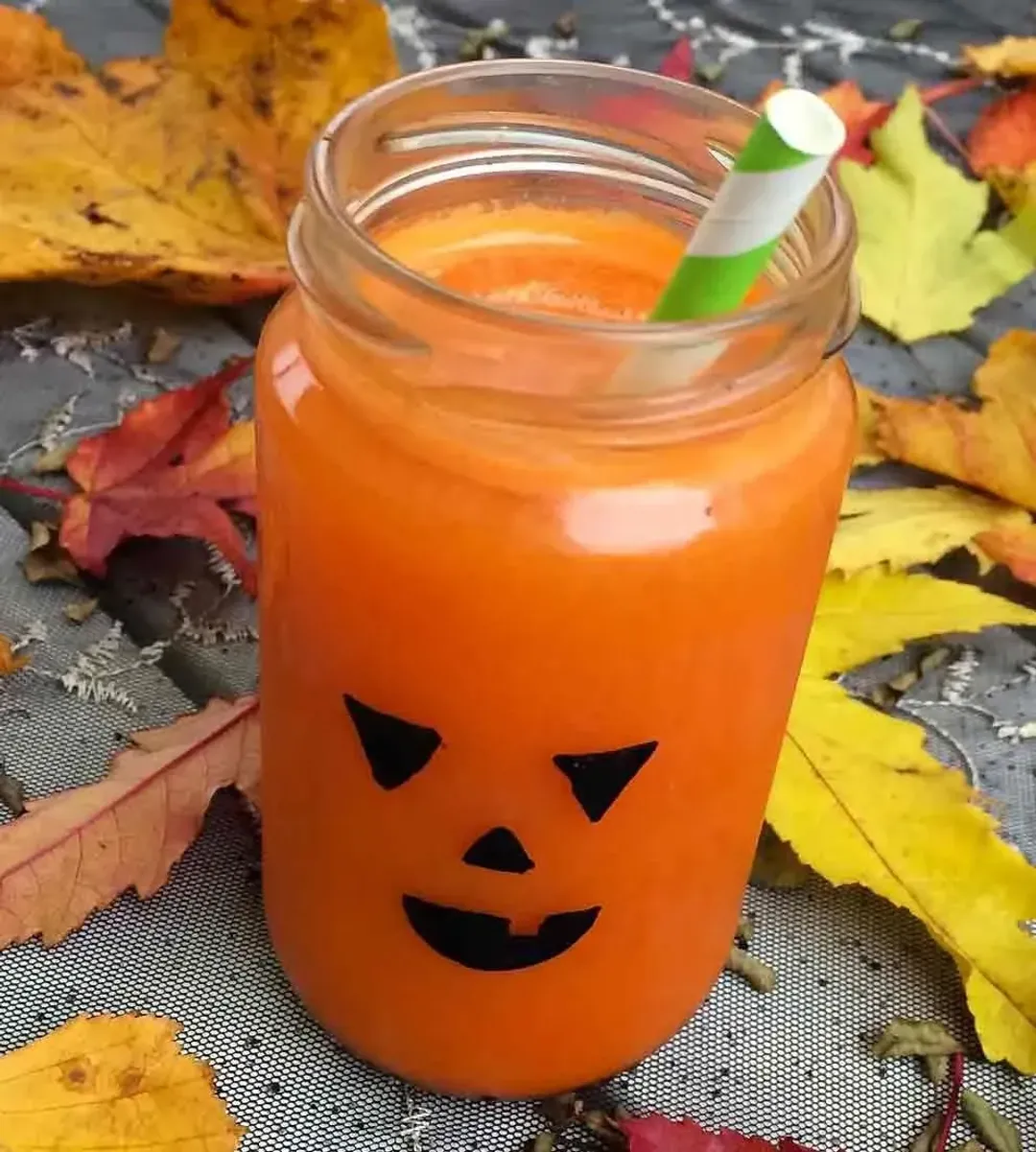 Ingredients:
1 small pumpkin
3 medium carrots
1 medium apple
½ inch ginger root
½ teaspoon cinnamon powder
How to make:
Prepare the pumpkin as directed above.
Wash and peel the carrots, remove the stem, and cut into chunks that fit in your juicer.
Wash and peel the ginger.
Run everything through your juicer.
Add the cinnamon powder, stir well, and enjoy.
3. Pumpkin Juice and Apple Cider (5 Servings)
This is a thick, delicious juice that doesn't contain too many calories. Both pumpkin and apple cider are great sources of vitamin C and various antioxidants that help stabilize blood sugar and kill pathogens.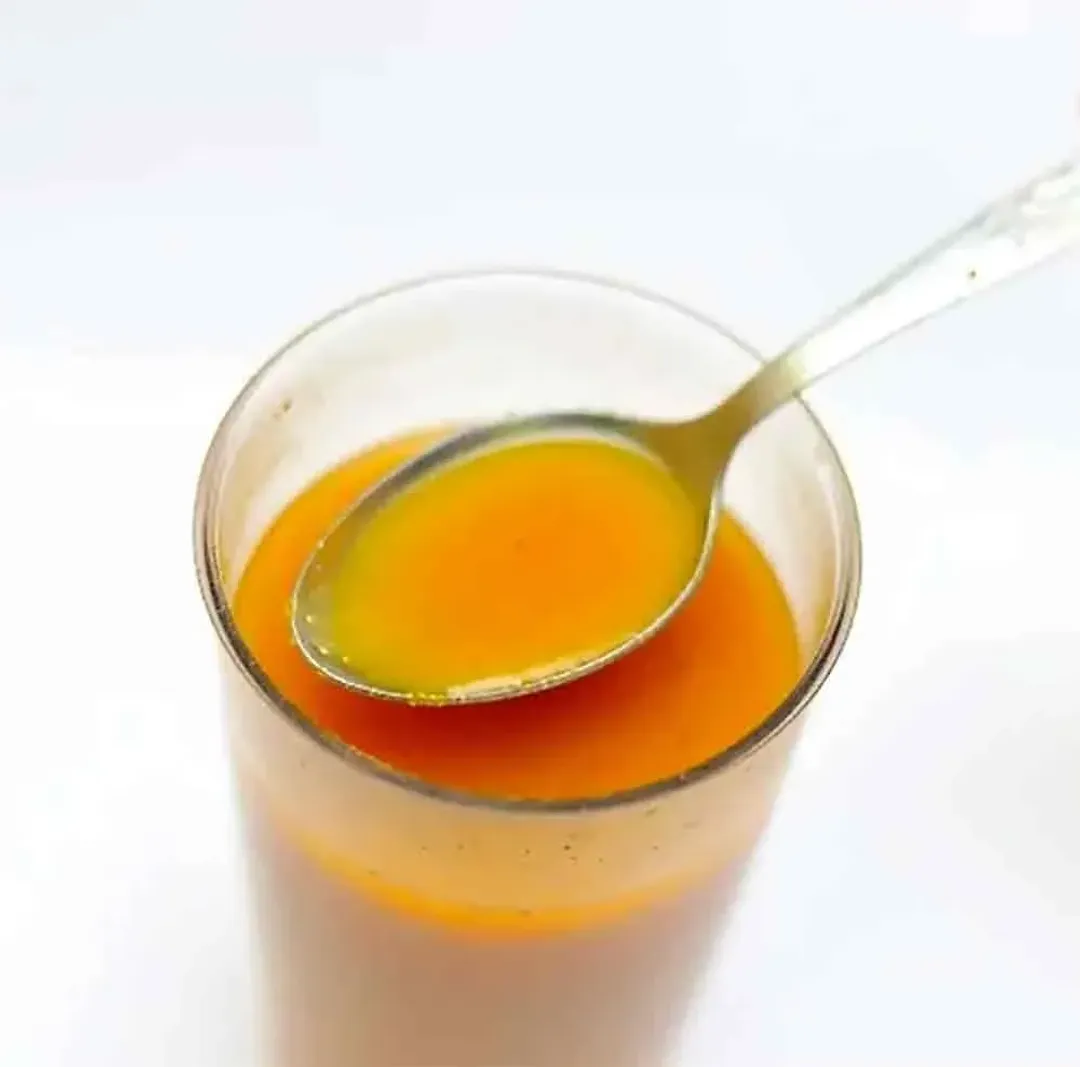 Ingredients:
4 cups (950ml) apple cider
6 tablespoons pumpkin puree
1¼ cups peach nectar
¼ teaspoon ground cinnamon (optional)
How to make:
Pour the apple cider, the pumpkin puree, and the peach nectar into a blender. Add the cinnamon powder.
Close the blender and run it until the ingredients are all mixed.
Pour the juice into an airtight jar and leave in the fridge to chill.
Serve the juice cold. If it's too thick, you can also serve it with ice.
4. Pumpkin Apple Juice (5 servings)
This is an easy-to-make juice with an exotic taste from apple, pumpkin, and peach.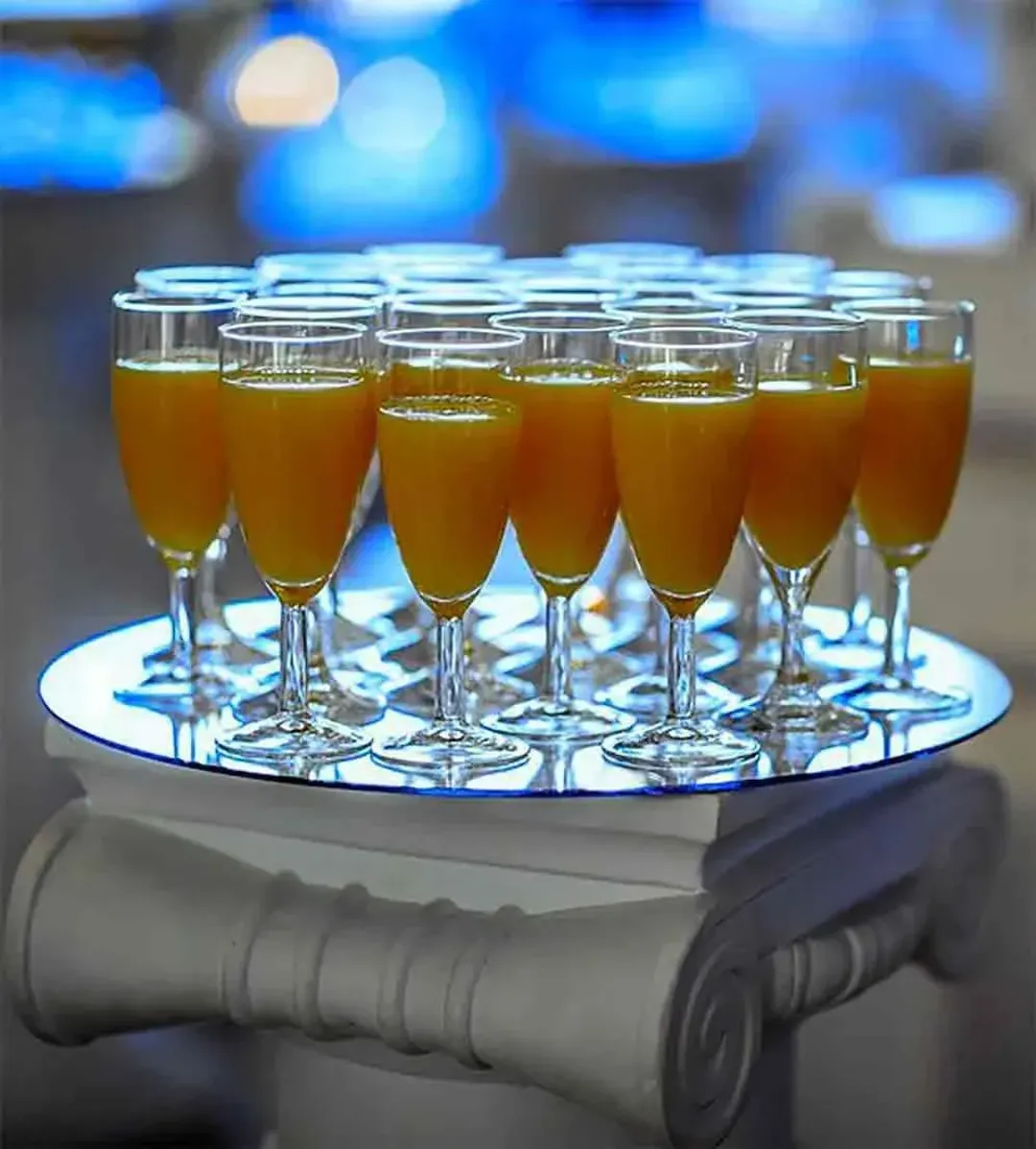 Ingredients:
2 cups water
12 oz (350ml) apple juice concentrate. You can make your own apple juice by running cored apples through a juicer.
15 oz (450ml) pumpkin puree
1 cup frozen sliced peaches
⅛ to ¼ cup (30–60ml) lemon juice
How to make:
Add the frozen peaches into the water, and leave them for a few minutes to thaw.
Use a blender to pulse the peaches and the water.
Add the apple juice concentrate, the pumpkin, and the lemon juice. Run the blender until everything is well mixed.
Strain the mixture using a cheesecloth or a nut milk bag.
Pour the juice into a glass jar and leave in the fridge for a few hours. This juice is quite thin, therefore, it's best served cold without ice.
5. Pumpkin Ginger Apple Cider (5 servings)
With honey and ginger, this pumpkin juice offers a great boost to your immune and digestive systems.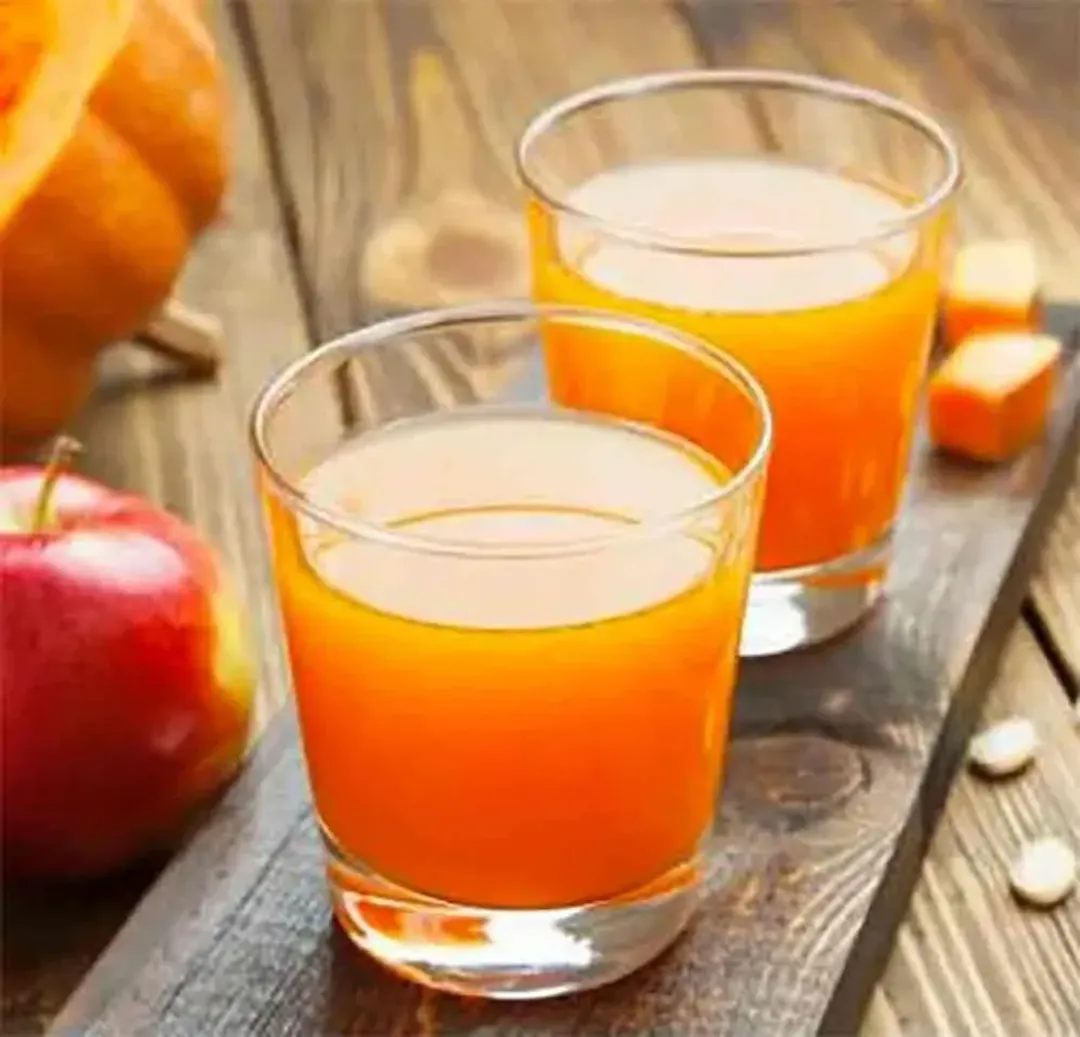 Ingredients:
5 cups apple cider
2 inches fresh ginger, sliced
1 cinnamon stick
½ teaspoon whole cloves
¼ cup honey
½ cup brown sugar
1 (28 oz) can pumpkin puree
How to make:
Heat 3 cups apple cider in a saucepan.
Add ginger, cinnamon, and cloves.
Boil the mixture. Simmer for about 15 minutes.
Stir in the honey and sugar. Transfer to a covered glass container and leave it in the fridge to chill.
When serving, stir in 2 cups apple cider and pumpkin puree. Best enjoyed when cold.
6. Pumpkin Banana Milkshake (2 servings)
Packed with protein, vitamins, and minerals such as calcium, potassium, phosphorus, and magnesium, this milkshake is a great snack to start your day!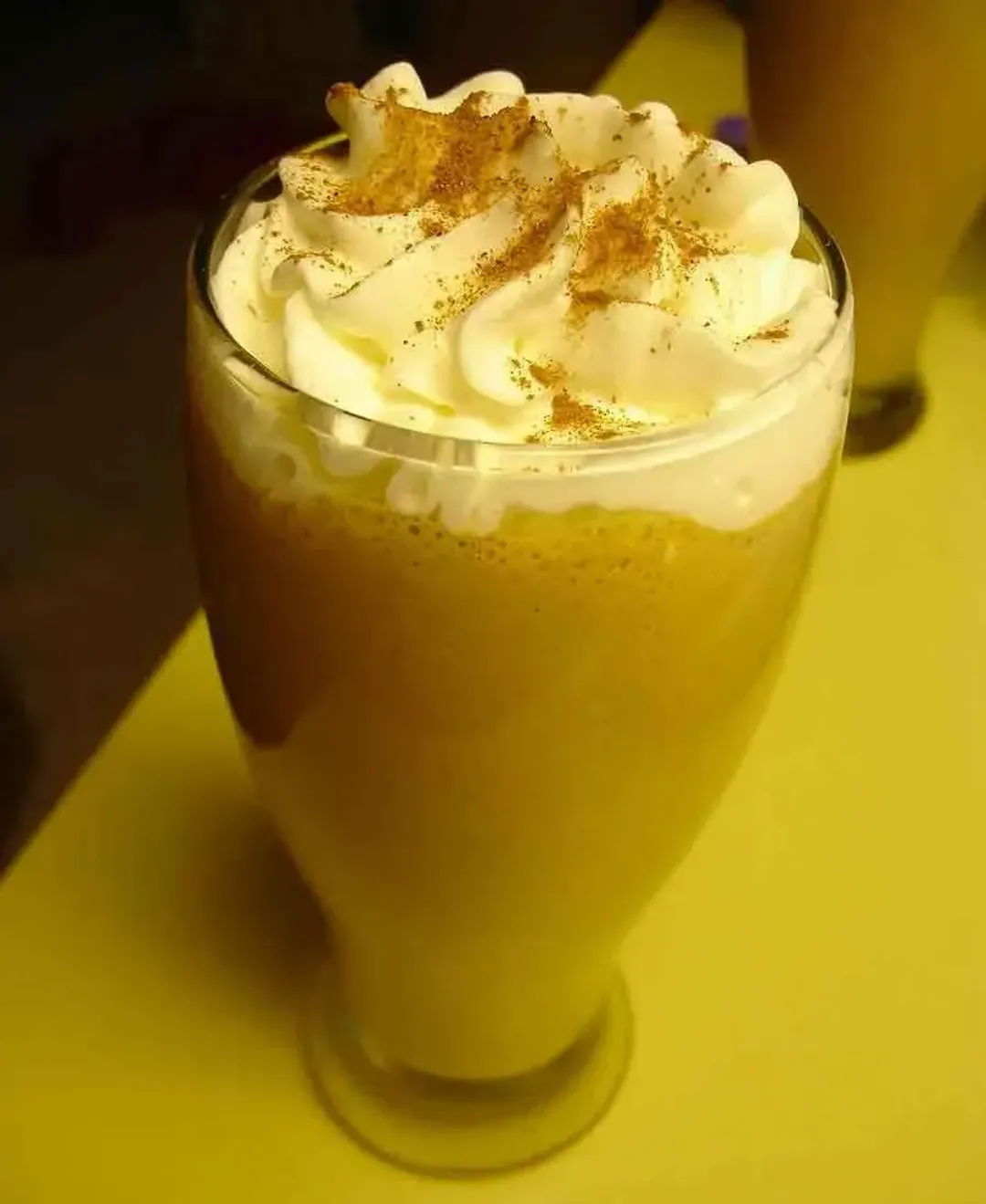 Ingredients:
1 frozen banana
½ cup (120g) vanilla Greek yogurt
¼ teaspoon cinnamon powder
¼ teaspoon pumpkin pie spice
½ cup (120ml) skim milk
2 tablespoons (30ml) pure maple syrup
⅔ cup (150g) pumpkin puree
Whipped cream for topping
How to make:
Add everything into a blender in the listed order.
Run the blender for 3 minutes or until the mixture is smooth. Add more ice or more milk, if desired.
Leave in the fridge until well chilled. Pour the mixture into a glass and top with whipped cream. Serve cold.
What are your favorite pumpkin juice recipes? Share with us in the comments section!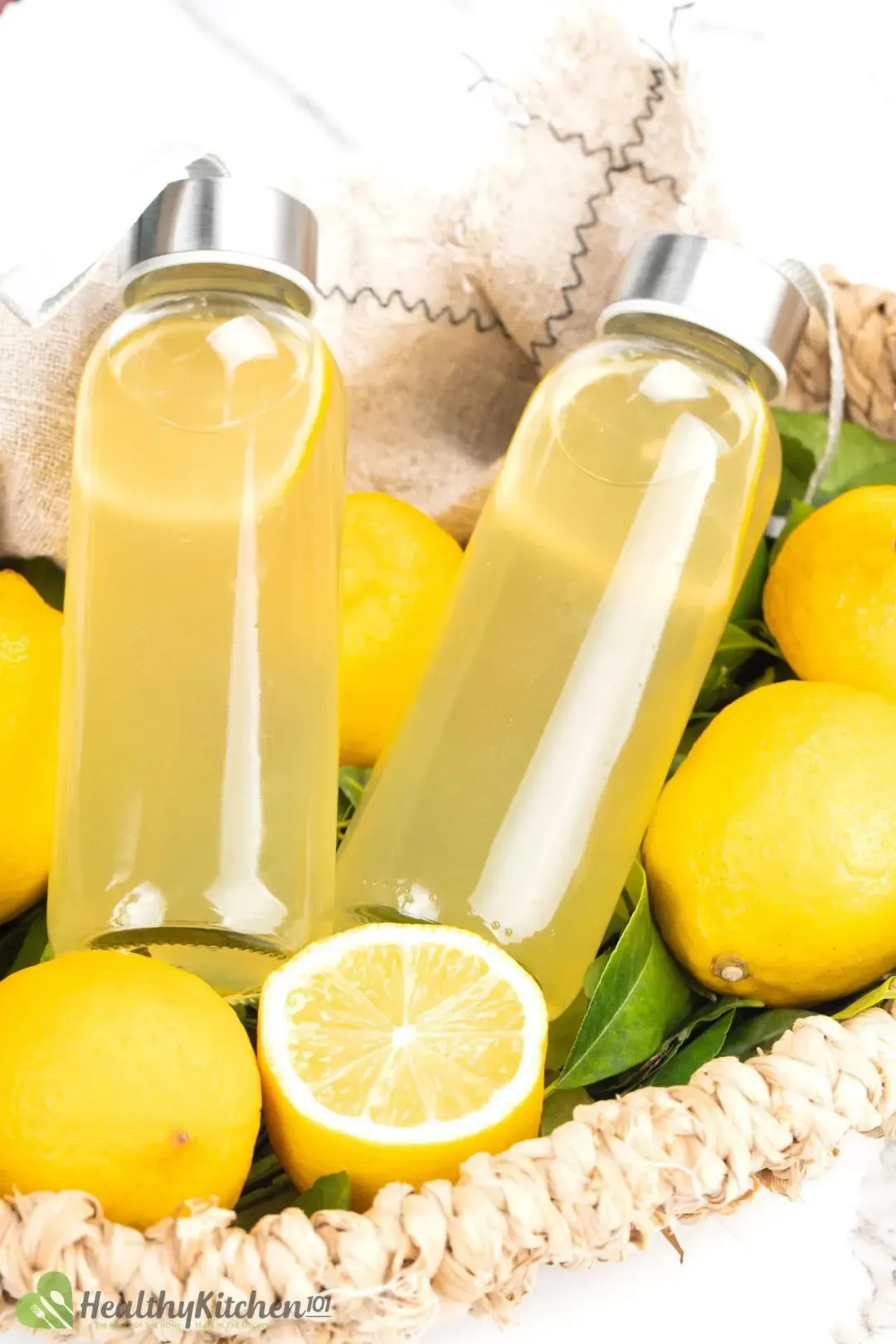 Next Recipe
Top 10 Lemon Juice Recipes
Top 10 Lemon Juice Recipes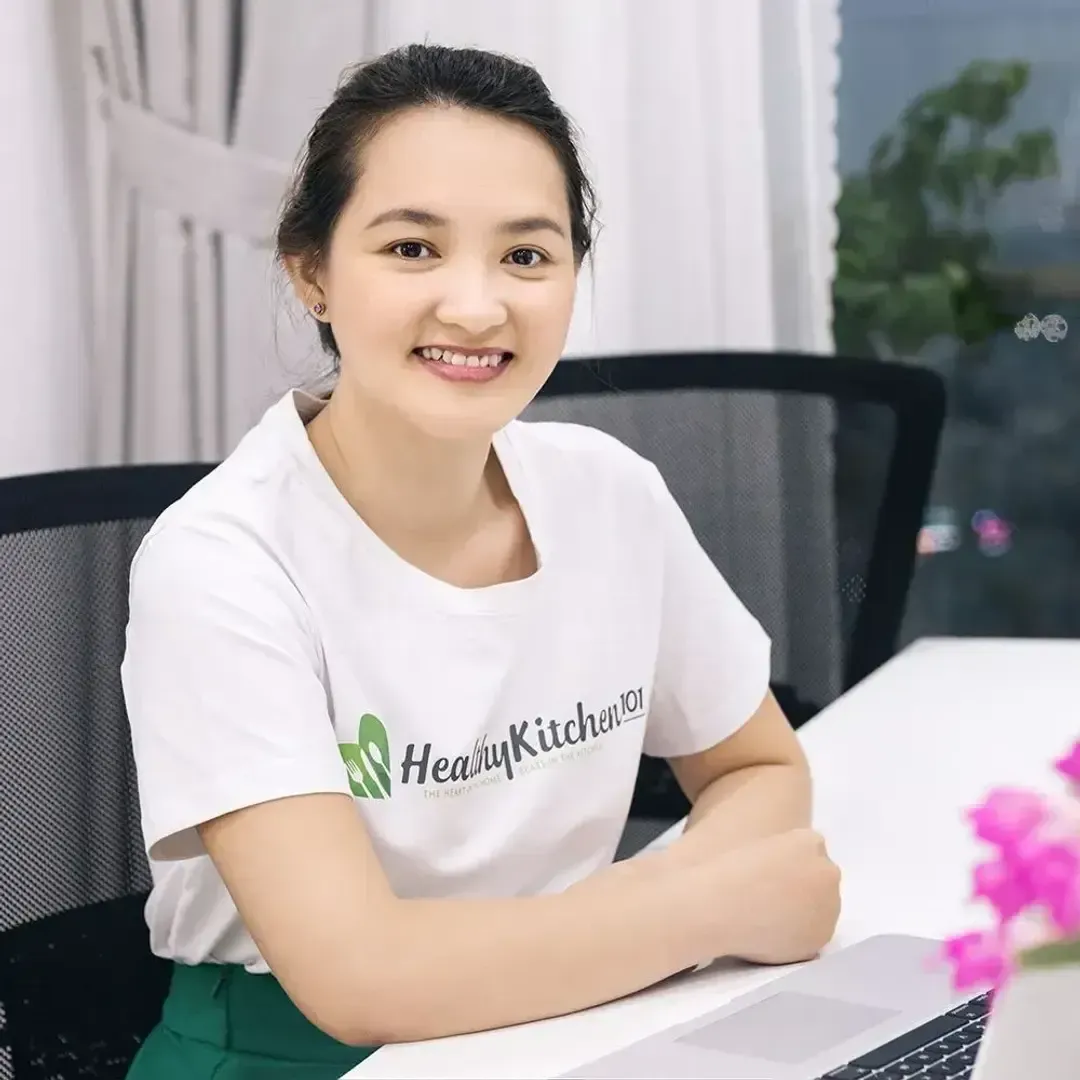 Writer, Author
Luna Regina is an accomplished writer and author who dedicates her career to empowering home cooks and making cooking effortless for everyone. She is the founder of HealthyKitchen101.com and HealthyRecipes101.com, where she works with her team to develop easy, nutritious recipes and help aspiring cooks choose the right kitchen appliances.
Comments/ Reviews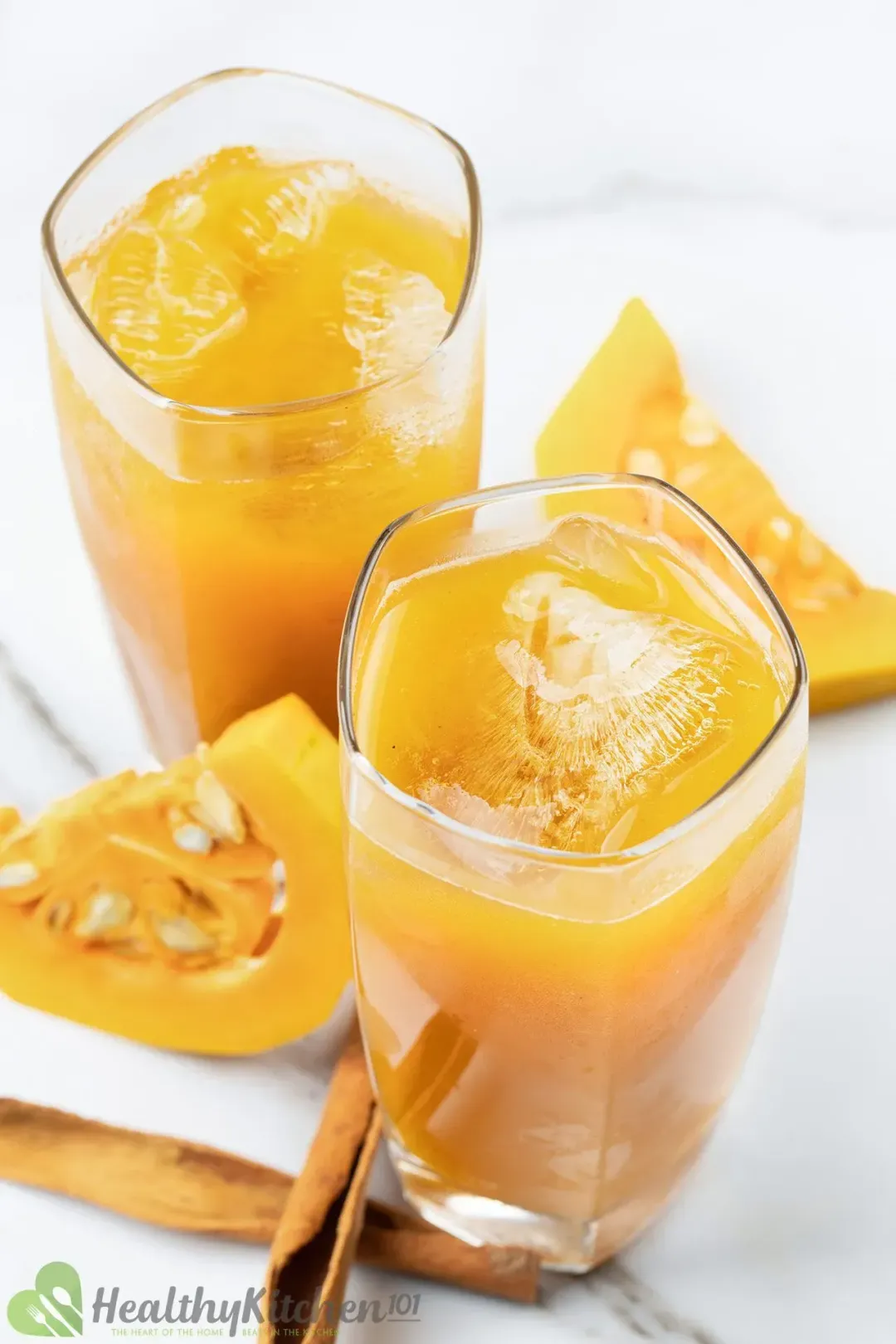 Smooth D.C

February 23, 2023 at 3:34 AM

Make Harry Potter, it was pretty interesting!