This salmon patties with cornmeal recipe delivers crispy juicy fish patties. The addition of cornmeal makes them deliciously crunchy, while the salmon flakes stay moist and tender inside.
These patties are loaded with goodness and hold their shape beautifully. The best part about this dish is everything comes together with just a little effort and only 30 minutes of cooking!
Are Salmon Patties Healthy?
Yes, they are.
Making these salmon patties is a tasty and brilliant way to incorporate healthy nutrients into one meal. You'll have protein, calcium, and B vitamins packed into each serving of this dish.
Salmon is one of the most powerful sources of heart-healthy omega-3 fatty acids and DHA. Omega-3 fatty acids prevent inflammation and lower blood pressure, thus reducing the risk of strokes. They are also one of the most commonly prescribed supplements for primary and secondary prevention of cardiovascular disease.
The cornmeal adds a source of dietary fiber to the patties. In comparison to white rice, cornmeal fills your stomach and keeps you satisfied for longer while offering fewer carbs and calories.
Yellow cornmeal prevents cellular damage caused by free radicals, thus lowering the chances of macular degeneration, cancer, and heart disease. Also, please get yourself whole-grain cornmeal if possible — it contains twice as much nutrition as degerminated cornmeal.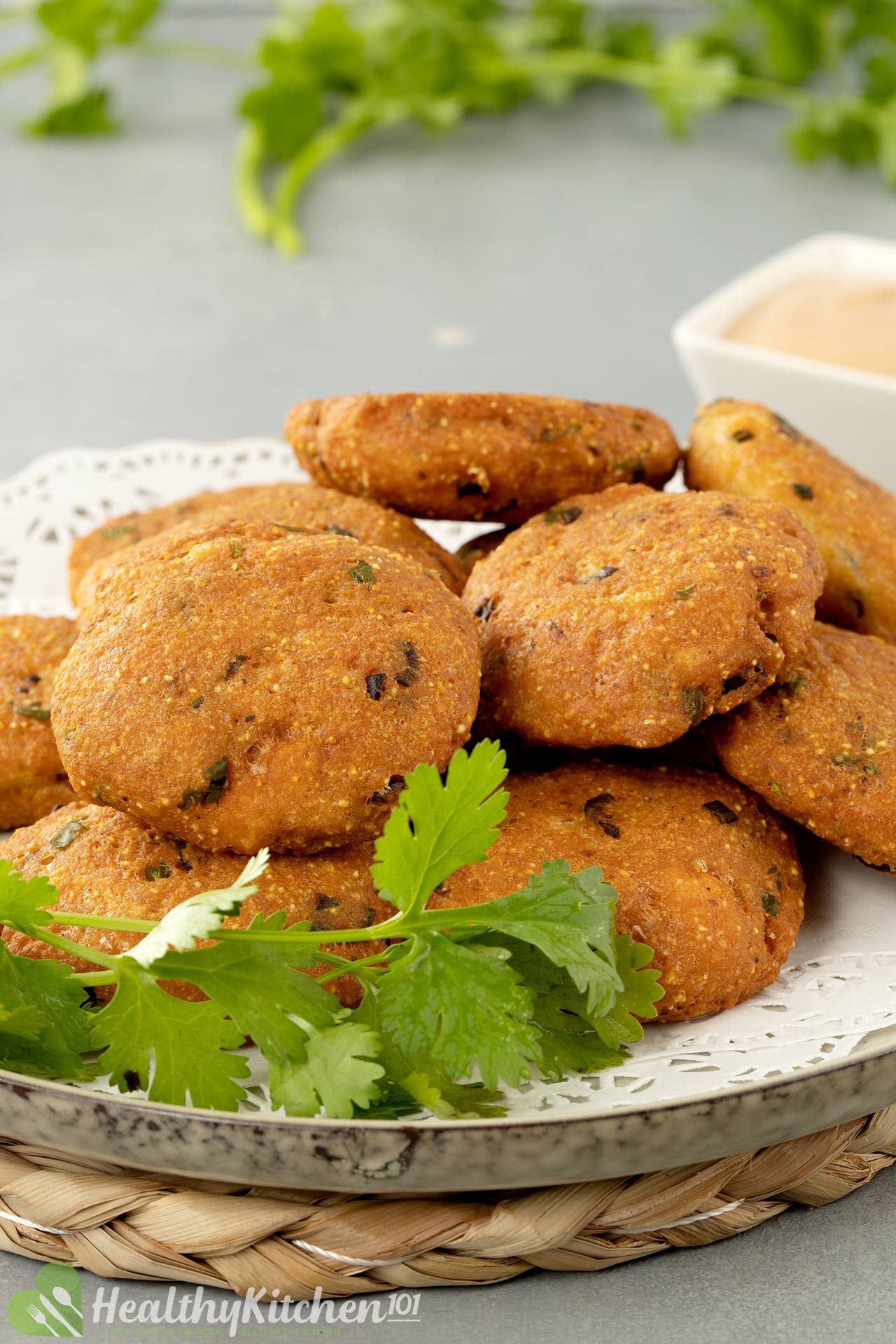 As a matter of fact, cornmeal also comes with a good amount of folic acid, according to guidance provided by the WHO, which notes that: "The fortification of maize flour and cornmeal with folic acid is recommended to reduce the risk of occurrence of births with neural tube defects."
Salmon Patties Ingredients
Salmon patties, much like most patties made of meat, are easy-going and super versatile. There is always room for you to add your favorite ingredients to them.
As listed in the recipe card below, we also combined many flavor enhancers and binders to create super firm and flavorful salmon patties. First let's take a look at the two main ingredients, salmon and cornmeal, as well as how to choose and prepare them.
1. Salmon
In this salmon patties with cornmeal recipe, we chose fresh salmon and use a food processor to grind it up with the cornmeal. Though it took us an extra 5 minutes to do, it was worth the effort.
By using fresh salmon, we were able to calculate the nutrition more accurately and avoid the absorption of unnecessary oil. However, this doesn't necessarily mean canned salmon is any less appropriate for this dish.
If you're short on time but still crave a nutritious light meal, we recommend choosing a high-quality canned salmon to make patties. Not only will it make a remarkable difference in the final flavor, but it is guaranteed to provide nourishment.
If you're using fresh salmon, bone removal is a must — this is so they don't get lodged in your throat when swallowing.
If you are using canned salmon, you'll need to make sure it's completely drained before going any further. Oil-soaked salmon won't bond well with the other ingredients and hold its shape.
Canned salmon also comes in many varieties, the best of which is pink salmon due to its mild and fresh flavor. Please also look for products marked with "boneless and skinless" on the package.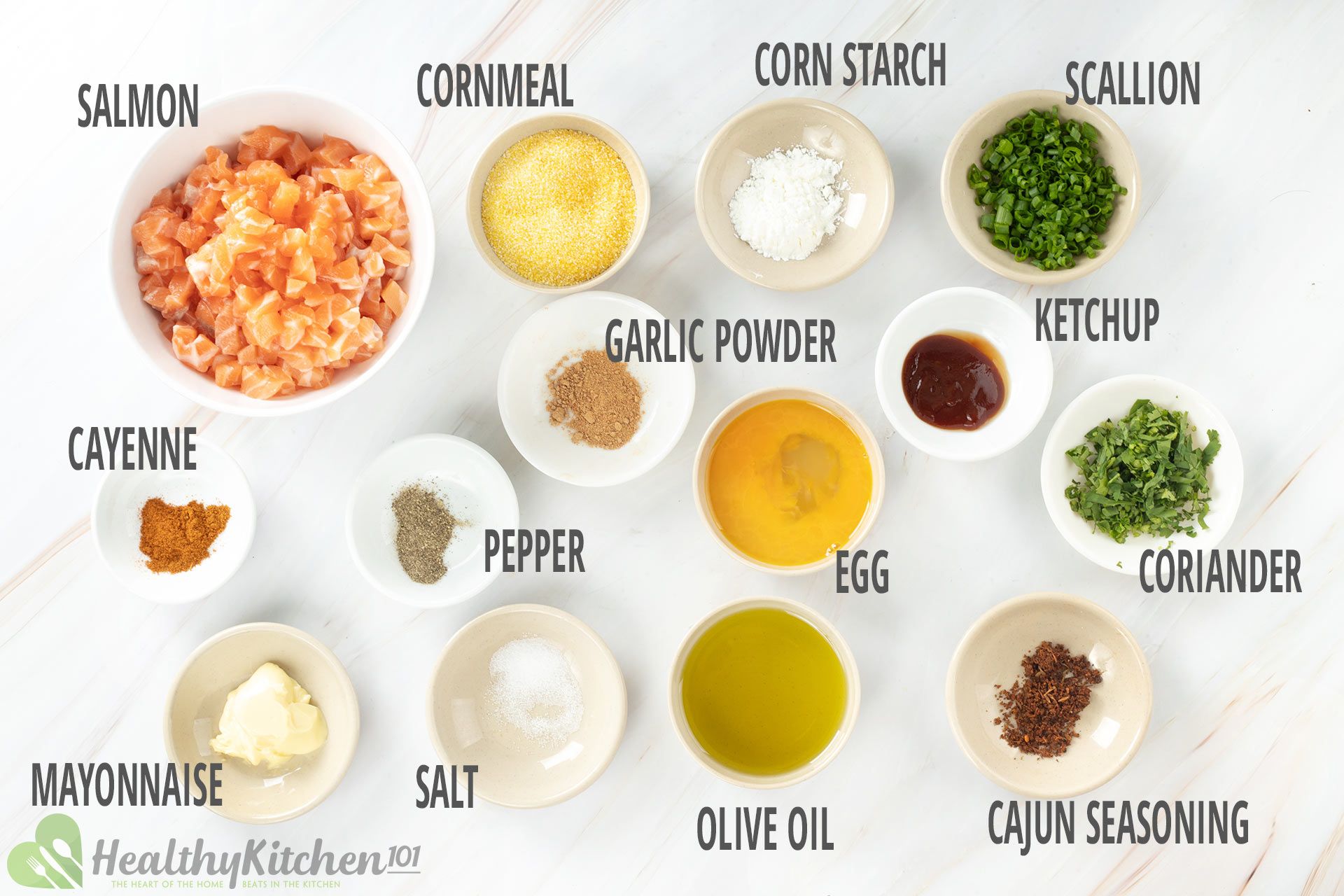 2. Cornmeal
Cornmeal adds texture to the patties and gives a slightly gritty mouth feel to every bite. The amount of cornmeal is totally adjustable according to your taste — simply add more to stiffen the patties if desired.
Likewise, you can also dust the patties with another layer of cornmeal before frying if you want a really crispy exterior.
How To Make Homemade Salmon Patties
Here are the quick steps to make salmon patties with cornmeal: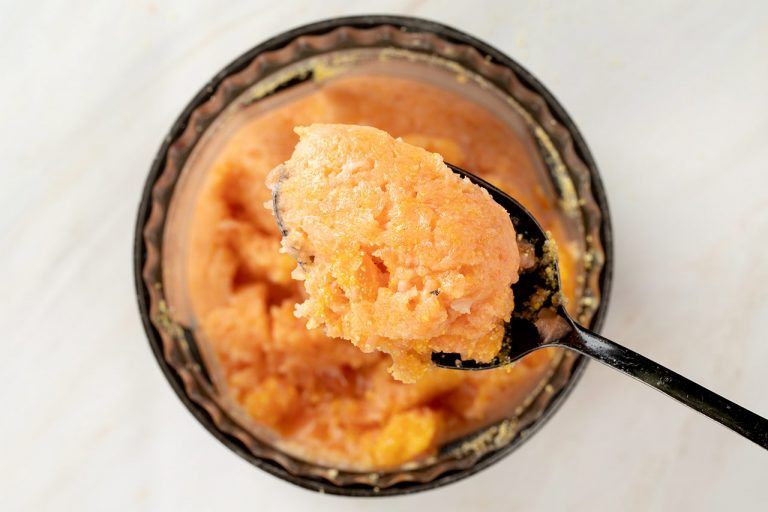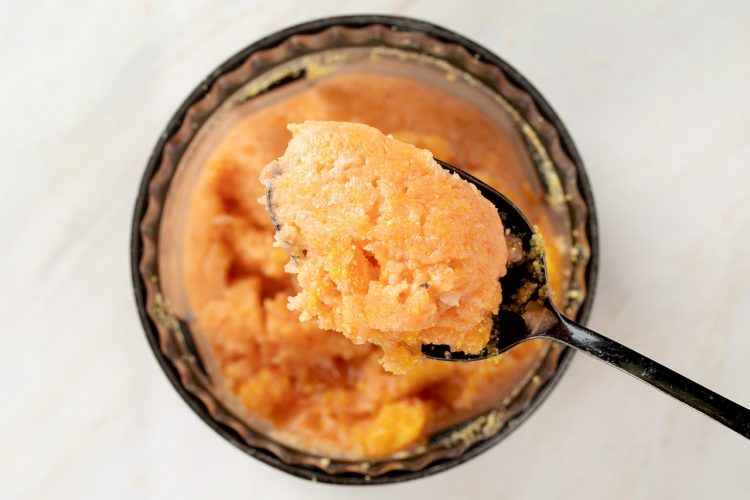 Grind up salmon and cornmeal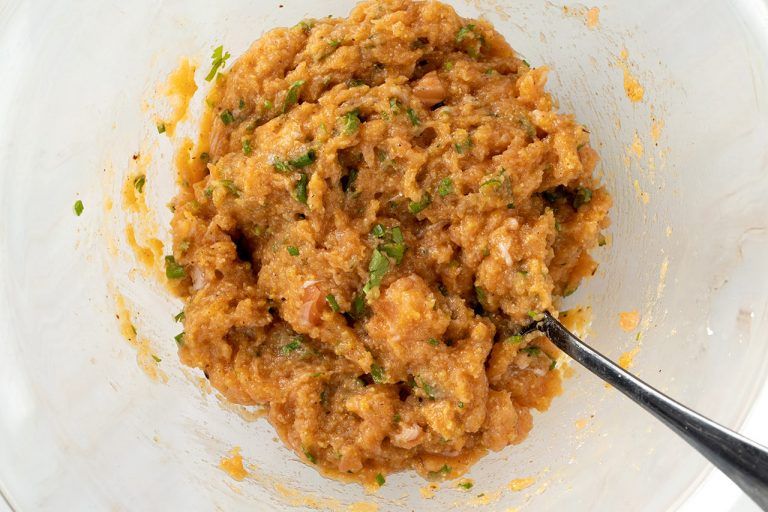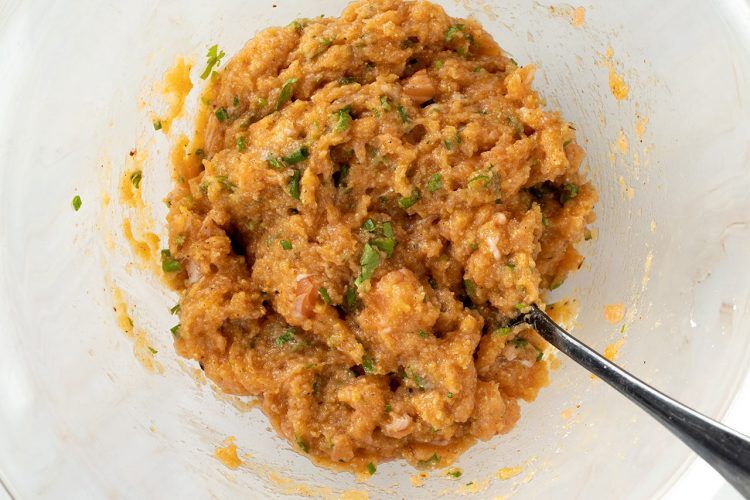 Make the patties (1)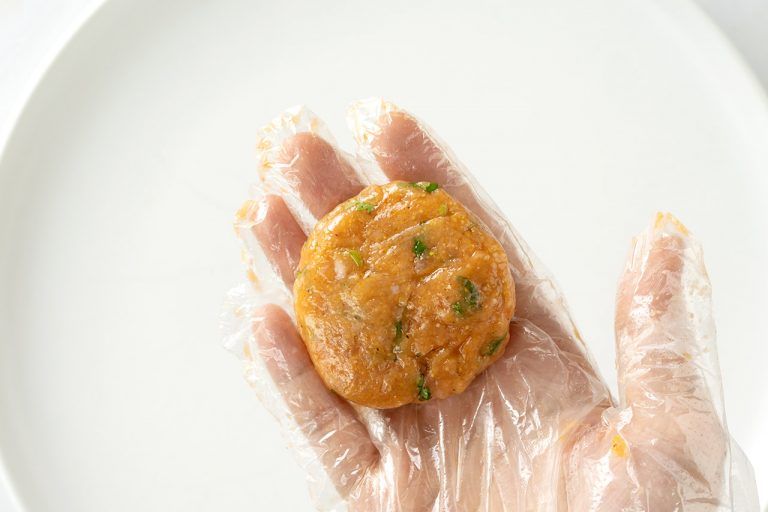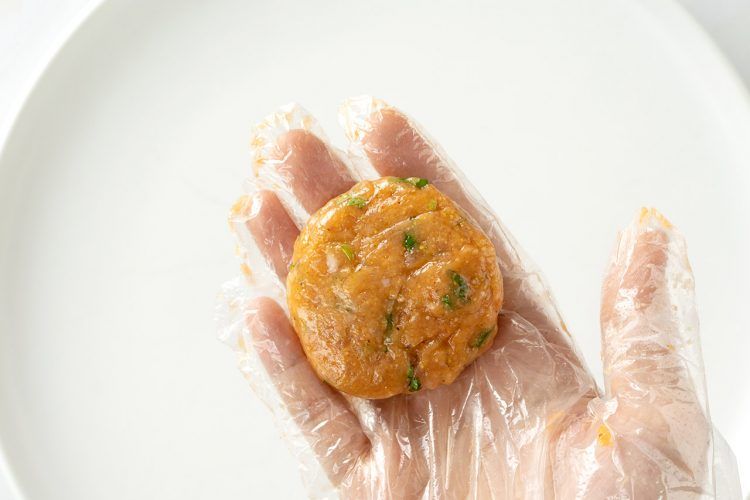 Make the patties (2)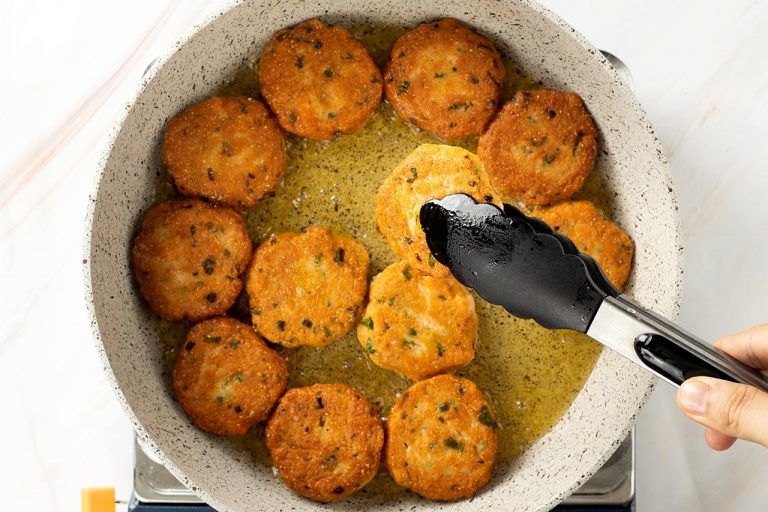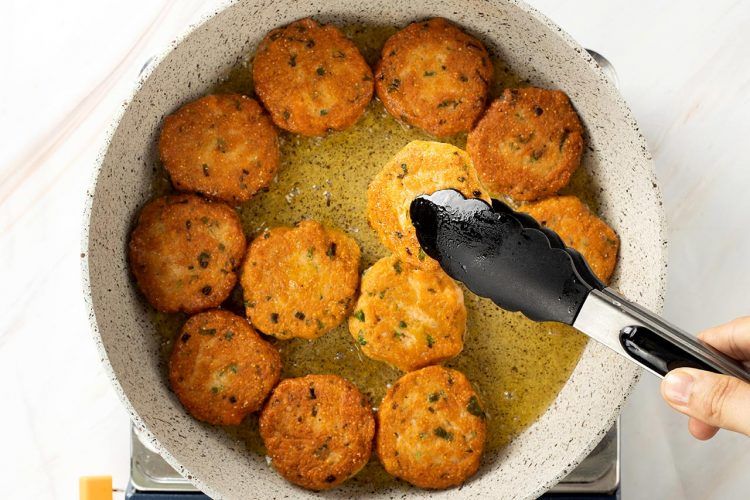 Fry the patties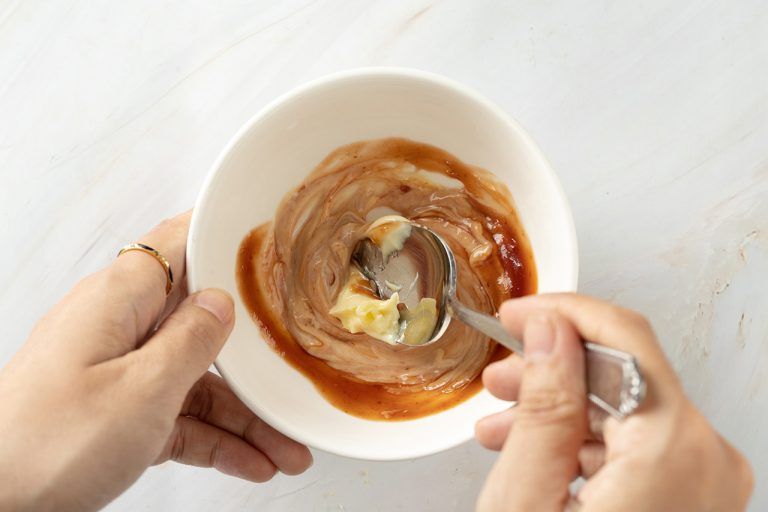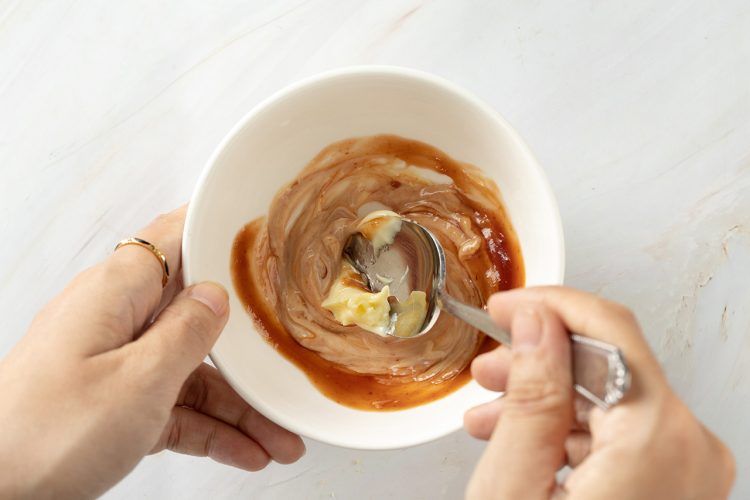 Make the dip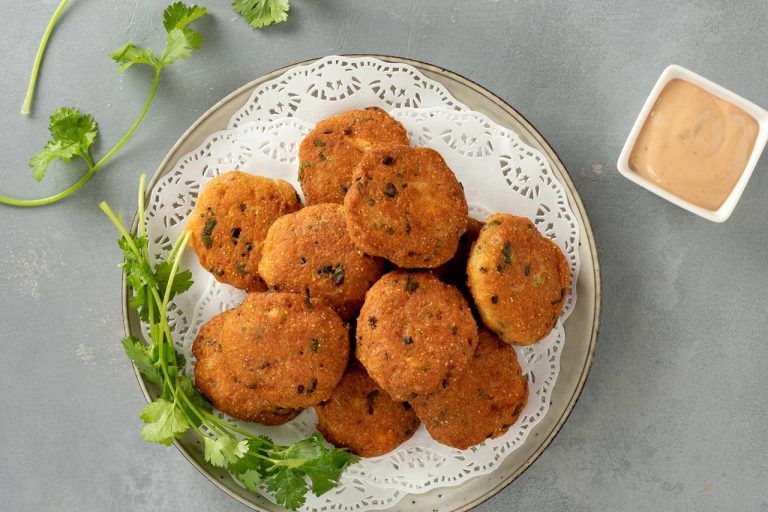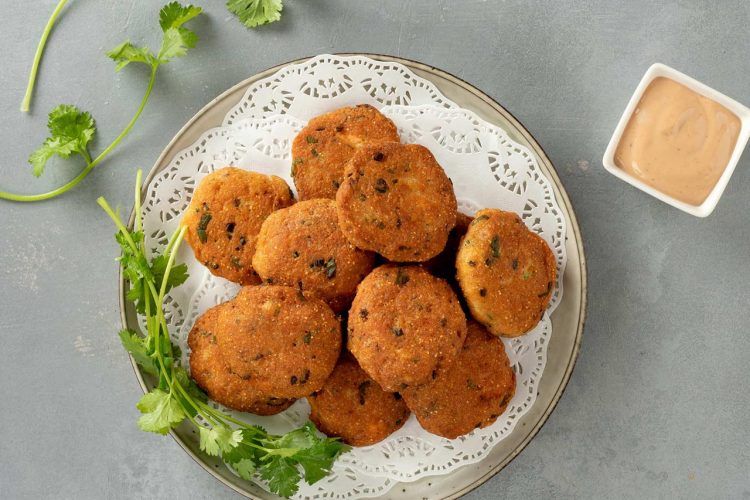 Serve
Jump to Recipe
Cooking Tips
The patties should not be made too big, otherwise, it will be difficult to ensure they're cooked through. It often happens that the outer layer gets charred, while the inside is still uncooked.
You can shape the patties beforehand and refrigerate for a couple of minutes before frying. This is to make sure they're going into the frying pan completely dry and firm.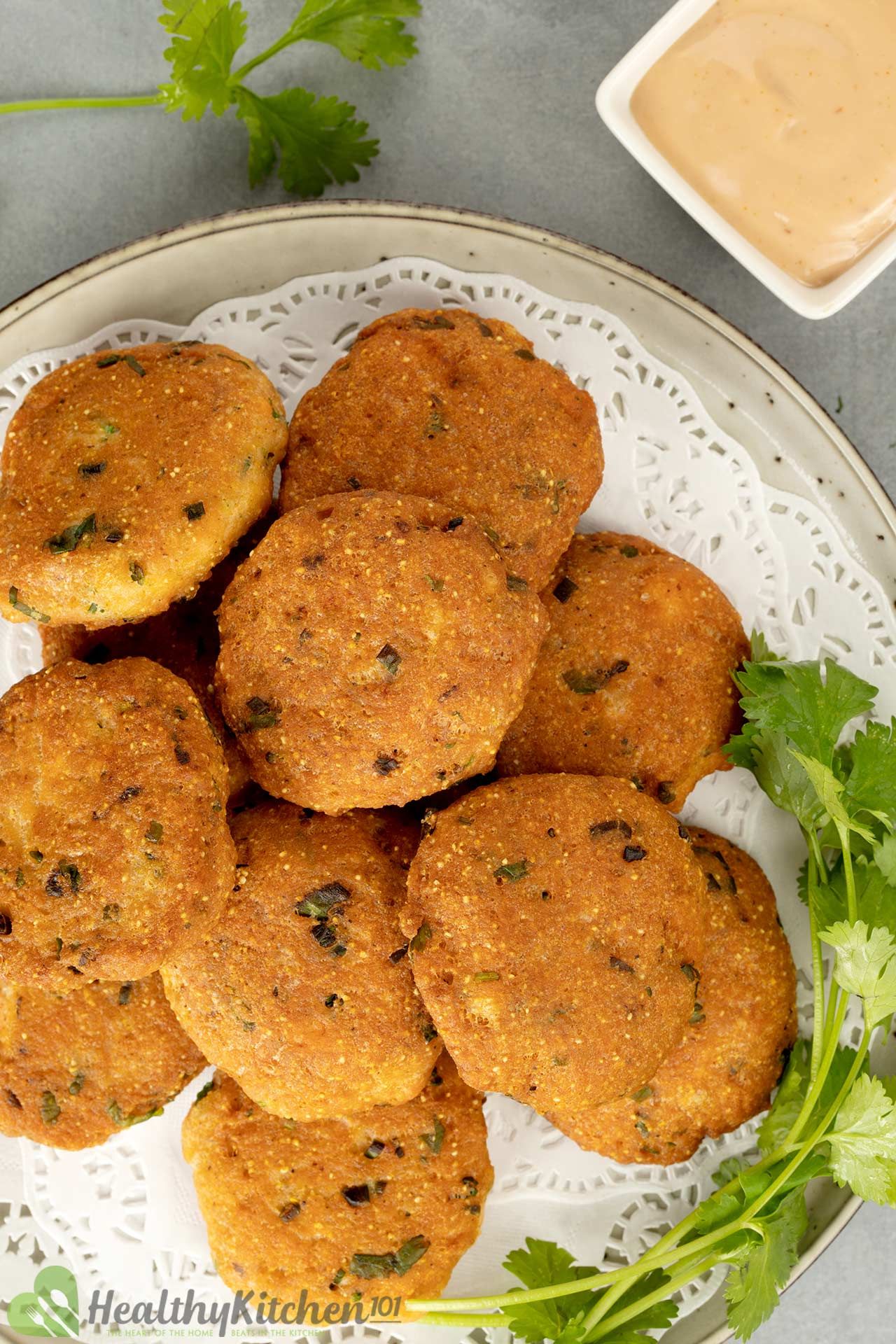 Spraying non-stick cooking spray on the patties can also help prevent them from browning too quickly.
Egg, mayonnaise, and cornmeal are common binders for these patties, but sometimes flour can also be added to help them stick better. Try adding a small amount of flour at a time until it reaches your desired firmness.
For more salmon recipe ideas, have a look at our delicious salmon recipes.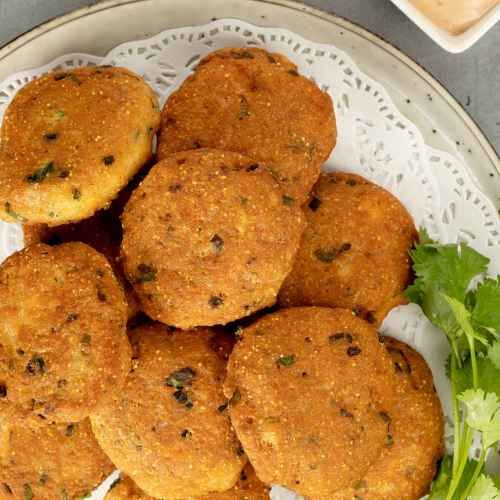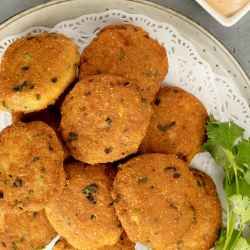 Salmon Patties With Cornmeal Recipe
This salmon patties with cornmeal recipe delivers crispy, juicy fish patties. The addition of cornmeal makes them deliciously crunchy, while the salmon flakes stay moist and tender inside.
Ingredients
12

oz

skinless boneless salmon

1/4

cup

cornmeal

1/2

tsp

cayenne pepper

1/4

tsp

salt

1

medium egg

beaten

1/2

tsp

Cajun seasoning

1/4

tsp

ground black pepper

1/2

tsp

garlic powder

0.25

oz

scallions

chopped

0.25

oz

coriander

chopped

1

tbsp

cornstarch

1/4

cup

olive oil

(*)

1

tbsp

Japanese mayonnaise

1/2

tbsp

Heinz ketchup
Instructions
Grind salmon and cornmeal together in a food processor until they turn to a paste.

In a small bowl, combine the salmon-cornmeal mixture with cayenne pepper, salt, beaten egg, Cajun seasoning, ground black pepper, garlic powder, scallions, coriander, and cornstarch. Stir together until the ingredients are mixed well. Try pressing it with your hands to check if it holds together firmly.

Shape the above mixture into 12 small patties (about the size of a meat patty for an average burger).

Heat 1/4 cup of olive oil in a frying pan over medium heat. Wait until the oil is heated then add the patties to fry. Cook for 1 minute on the first side, then flip and fry for 1 minute for the other side. Flip the patties 2 more times until they're golden brown on both sides.

Transfer the patties to a paper towel-lined bowl to drain excess oil.

Make the dip: Stir mayonnaise into ketchup.

Enjoy the salmon patties plain, dip them into the mayo-ketchup sauce, or serve as a side along with the main dish.
Nutrition
Nutrition Facts
Salmon Patties With Cornmeal Recipe
Amount Per Serving (1 serving)
Calories 194
Calories from Fat 72
% Daily Value*
Fat 8g12%
Cholesterol 109mg36%
Sodium 292mg13%
Potassium 428mg12%
Carbohydrates 9g3%
Protein 20g40%
Vitamin A 318IU6%
Vitamin C 1mg1%
Calcium 22mg2%
Iron 1mg6%
* Percent Daily Values are based on a 2000 calorie diet.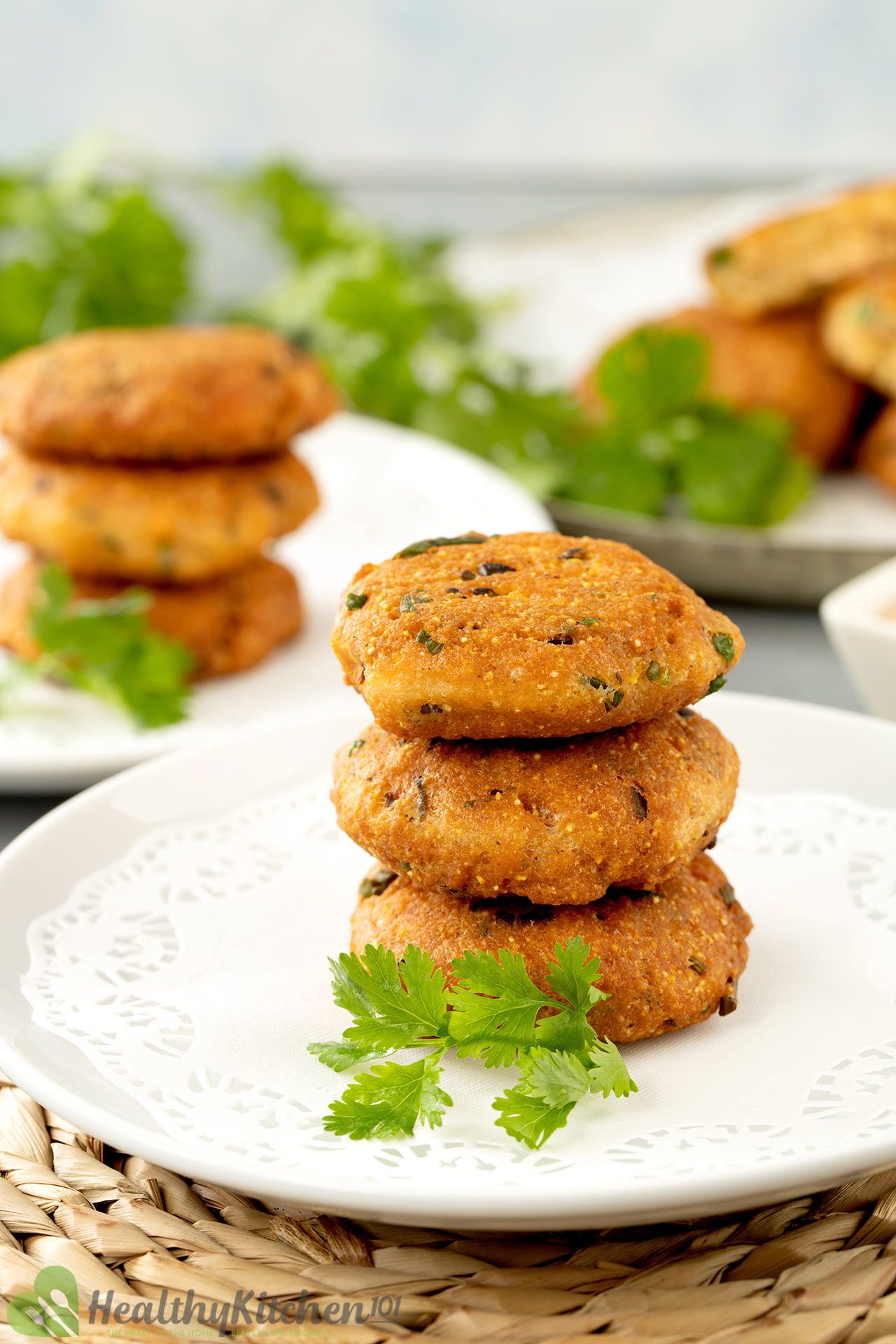 FAQ
1. What Is the Difference Between Salmon Patties and Salmon Croquettes?
There's actually no significant difference between these two dishes. Salmon croquettes are basically southern-style salmon patties.
Salmon patties, or salmon croquettes, can be either fried or baked. They are just regional versions of the same dish tweaked to personal tastes.
2. How Long Do Salmon Patties Last?
Our salmon patties can last for no longer than 2 hours on the counter at room temperature and up to 3 days in the refrigerator.
3. Can You Freeze Salmon Patties?
Yes, of course. Put the leftovers in airtight containers and these patties will remain edible for up to 2 months in the freezer.