Today's miso salmon recipe is quick and straightforward. This recipe is great for a last-minute delectable weeknight dinner with minimal work.
What Is Miso?
Miso is a fermented soybean paste that has been a staple ingredient in Japanese cuisine since the 8th century.
To make the paste, people mix soybeans with salt and koji, a mold used in making sake. Koji acts like an enzyme by breaking-down proteins and carbohydrates, thus creating a thick paste that delights the palate with its umami taste.
Depending on ingredients and length of fermentation, miso paste can vary in color, texture, and flavor. White miso, or sweet miso, tends to taste sweeter due to the shorter fermentation time. Dark miso, which is fermented for a longer time, is saltier and more pungent in taste.
Different types of miso can be used interchangeably in most recipes, but the result will be a little different. A rule of thumb to keep in mind is the longer it ages, the darker and more complex in flavor the miso becomes.
Hence, light-colored miso is best for salad dressings, while dark miso works beautifully in braises and stews.
Miso Substitute
Not everyone always has good miso in the kitchen, especially if you don't cook Japanese dishes regularly. In case you need a substitute, here are some other ingredients that can come to the rescue.
Soy sauce: Soy sauce is one of the most common substitutes because it has a similar umami kick. However, note that soy sauce is saltier and less creamy than miso. It also may darken your dish due to its dark brown color. 
Tahini: Tahini, created using ground sesame seeds, can work and make your dishes look the same way miso does. When it comes to the taste, you might be disappointed since the paste has a mild peanut butter taste.
Tamari: Tamari is a liquid created during the process of making miso, so it's texture differs from miso. Fortunately, tamari comes with a similar flavor profile that's salty and umami. 
But the tamari available in most stores contains excess salt, which can be a problem for those who are trying to limit their sodium intake. 
Ingredients used as alternatives won't be perfect, and that applies to all miso substitutes. However, you can consider using one of the suggested components to make a flavorful dish with characteristics close to the original miso.

Is Miso Salmon Healthy?
Salmon is an excellent source of omega-3, an essential fat that our bodies can't produce but have to absorb from food. Some of the most impressive benefits one can get from salmon include improved eyesight, cardiac and mental health.
When it comes to baking dishes like miso salmon, the amount of saturated fat used for cooking is often a large concern. Foods high in saturated fat can raise cholesterol levels and increase one's risk of disease.
Our goal is to create dishes that are healthy, yet tasty. For this miso salmon, we use only one tablespoon of butter to stir-fry vegetables. Each serving contains only 3.3 grams of saturated fat, 15% of the USDA daily reccomendation.
Broil vs. Bake
Broil and bake both involve using an oven to heat your food. However, there are some notable differences in temperature and technique, which yield different results.
1. Broiling 
Broiling involves cooking food on direct high heat, typically 500–550°F (260–288°C). Due to this high temperature, broiling is a much faster cooking method, and the food will brown perfectly.
In this method, the food is placed closer to the broiler at the top of your oven. You don't control the oven's temperature, but the distance between the broiler and the surface of your food.
2. Bake
When you bake food, hot air cooks it. Food is often placed in the oven's middle rack with a temperature of around 325-375℉ (160-190℃).
The broiler's heat slowly moves through the oven, which is why baking takes more time to cook than broiling. 
Below we'll explain how to make miso salmon.

How to Make Miso Salmon
This is the brief how-to for our miso salmon recipe:
Preheat the oven 
Make the sauce.
Glaze the fillet and place it on the baking tray.
Glaze with the remaining sauce. Bake a second time.
Boil the spinach and shock it in ice.
Stir-fry mushrooms, spinach, and shallot.
Decorate and serve.
Tips for Making
This recipe for miso salmon is simple, but there are some tricks that can help reduce the workload.
Salmon can be cooked either by baking or broiling. However, this method requires constant attention because one can easily overcook the salmon, and miso burns quickly as well.
If this is your first time trying an oven method, baking is better for first-timers. With the lower temperature, baking can preserve the moisture and delicate texture of the fish.
Another great thing about baking the fish is that you can use the waiting time to prepare a side dish or dessert. In this recipe, stir-fried vegetables are a side-dish made to complement the buttery, umami fillets and offer a healthy dose of vitamins and fiber.
This miso salmon is quite easy to pair with other dishes. Following are some easy and flavorful side-dishes that are perfect for a quick dinner.

What to Serve with Miso Salmon
1. Rice
Traditionally, miso salmon is served on a bed of hot steamed rice. Drizzle the rice with the leftover miso sauce.
This way, the rice absorbs the sauce and helps create a wide range of flavors, making the dish even more delicious.
2. Roasted Vegetables
The key here is to use veggies that cook quickly. 
Broccoli and asparagus are some of our favorites since they pair excellently with fish. Drizzle a few tablespoons of olive oil onto the vegetable to create crispy oven-baked veggies that go well, with the caramelized fillets.
Serve the miso salmon with tempura and watermelon lime juice to balance out the meal and flavors. Here's how it adds up nutritionally:

FAQ
1. Is Miso Spicy?
No, miso isn't spicy. Typically, this Japanese paste has been described as salty, sweet, and earthy.
2. How Many Calories Are in Miso Salmon?
Each serving of this miso salmon recipe provides 498 calories — relatively low for a main dish with rice included. We paired the dish with soup and juice drink to make a complete meal.
3. Can You Freeze Miso Salmon?
Cooked salmon can be frozen for up to 4-6 months, according to the USDA.
Note that the miso salmon can lose its tender, and succulent texture once reheated. We recommend consuming the dish soon after making it.
4. How Long Does Miso Salmon Last?
Miso Salmon lasts for a maximum of 3 days in the refrigerator, and 2 months in the freezer. To store the fish properly, cover it with plastic wrap or place it in an airtight container before placing it in the refrigerator.
If you're in the mood for some salmon dinner ideas, check out our Parmesan crusted salmon or honey mustard salmon. They're also delectable and nutritionally balanced!
Miso Salmon Recipe
This miso salmon recipe is for any food lover who likes maximum flavor with minimal effort. Umami-rich miso adds a deep layer to the fish, resulting in a wonderfully wholesome meal.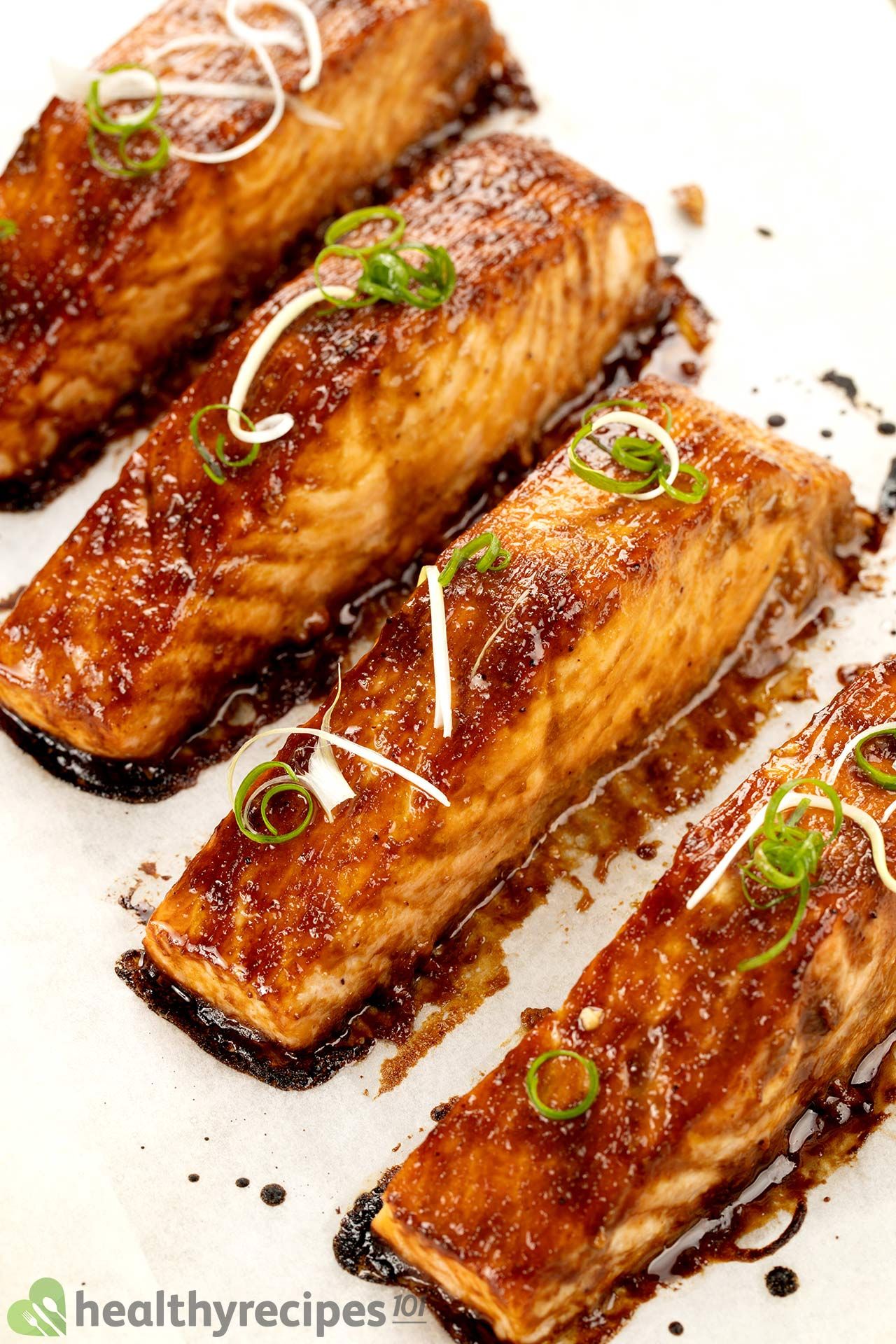 PREP TIME

5 mins

COOK TIME

25 mins

TOTAL TIME

30 mins
COURSE

Main Course

CUISINE

Asian

SERVINGS

servings

CALORIES

498 kcal
INGREDIENTS
20 oz

boneless salmon fillets

1 tbsp

sake

1 tsp

sesame oil

0.8 tbsp

red miso paste

0.5 tbsp

reduced sodium soy sauce

1 tbsp

cooking mirin

0.5 tbsp

brown sugar

10 oz

spinach

1 tbsp

unsalted butter

1 tsp

garlic chopped

6 oz

cremini mushrooms sliced

1 tsp

shallots chopped

0.3 tsp

salt

1 tsp

sesame seeds black and white

2 tbsp

scallions julienned

3.5 cups

cooked medium-grain rice
INSTRUCTIONS
1
Preheat the oven to 360℉.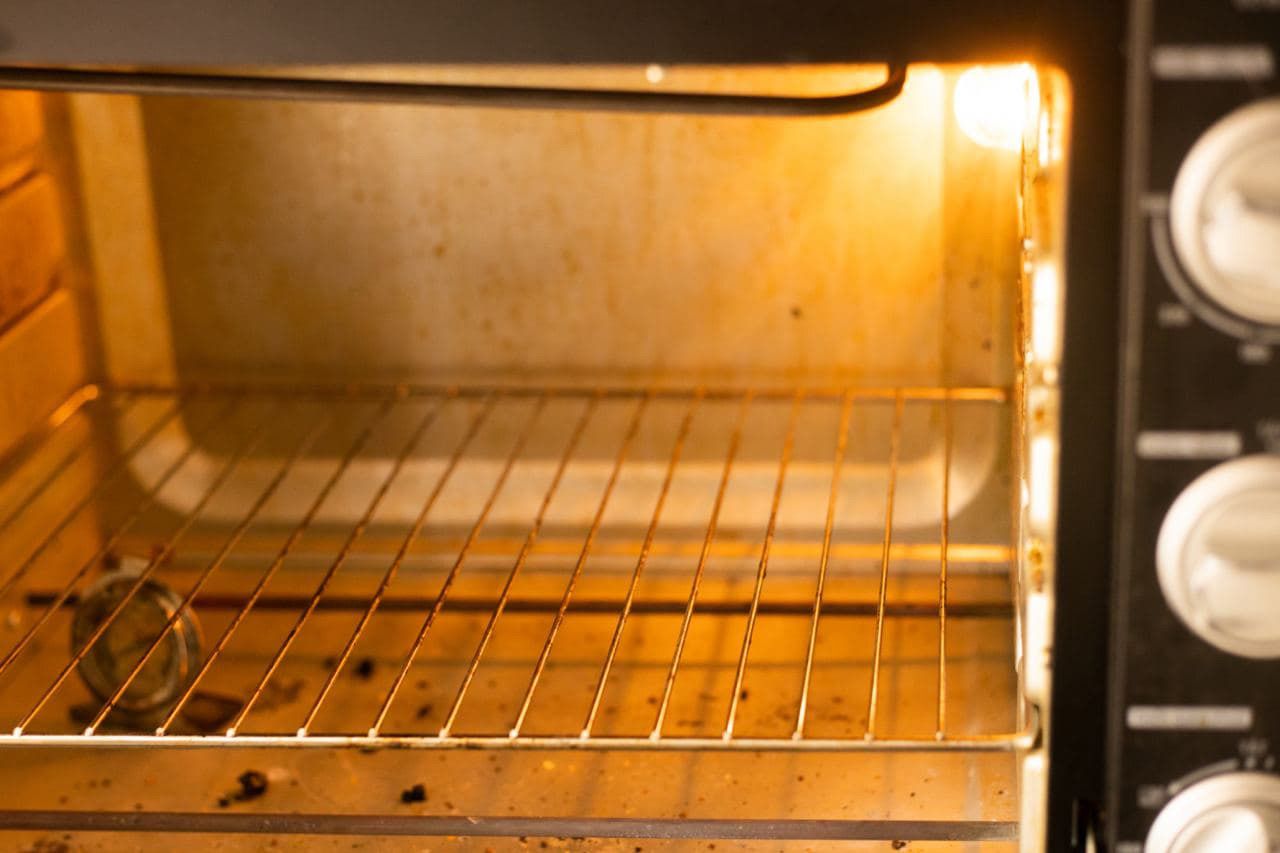 2
Make the sauce: In a small bowl, stir together 1 tbsp sake, 1 tsp sesame oil, 3/4 tbsp red miso paste, 1/2 tbsp low-sodium soy sauce, 1 tbsp cooking mirin, and 1/2 tbsp brown sugar. Use a spoon to whisk until the sugar dissolves.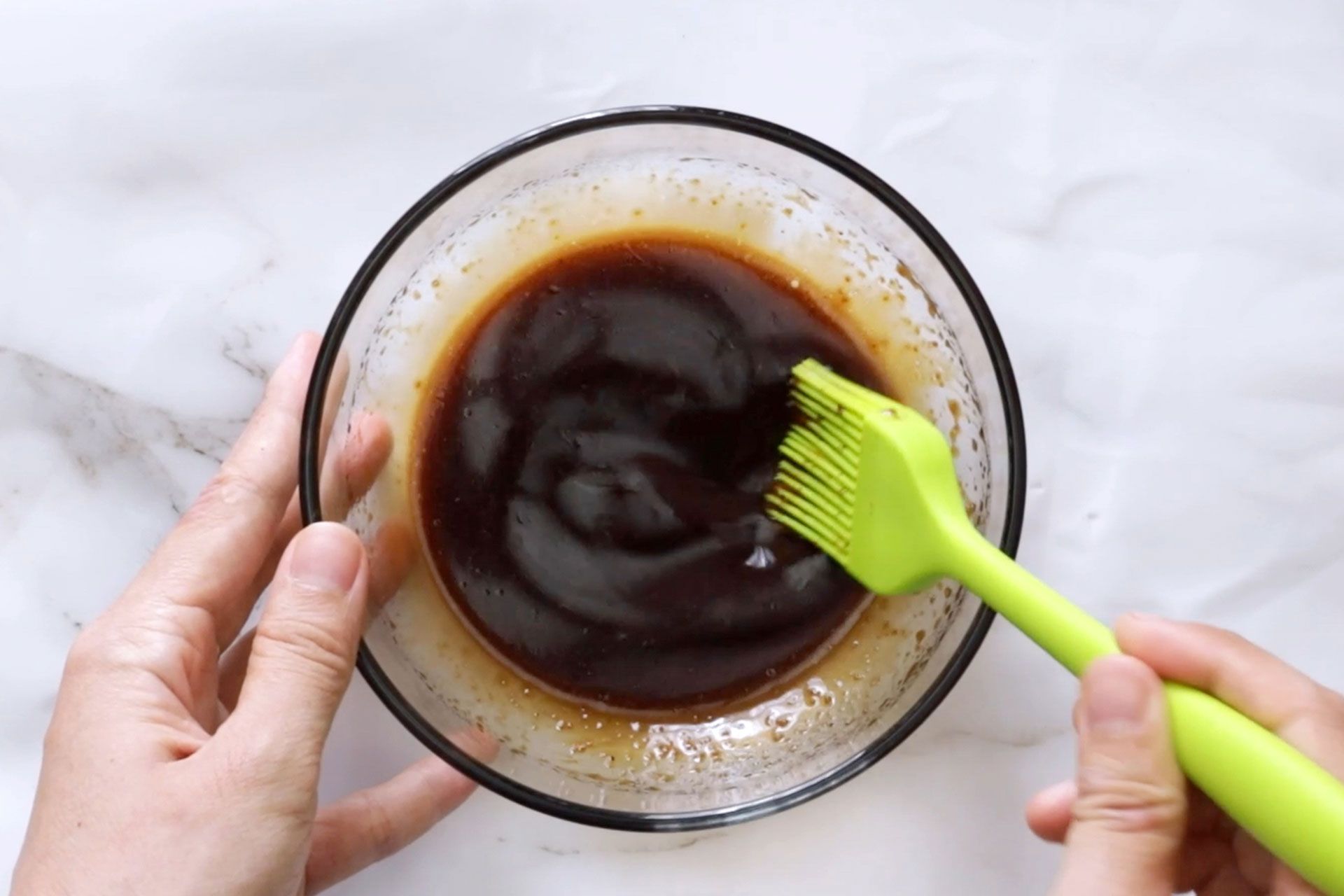 3
Place 20 oz boneless salmon fillets on a lined baking tray and glaze them with half of the sauce. Place the baking sheet on the middle rack of the oven and bake at 360℉ for 8 minutes.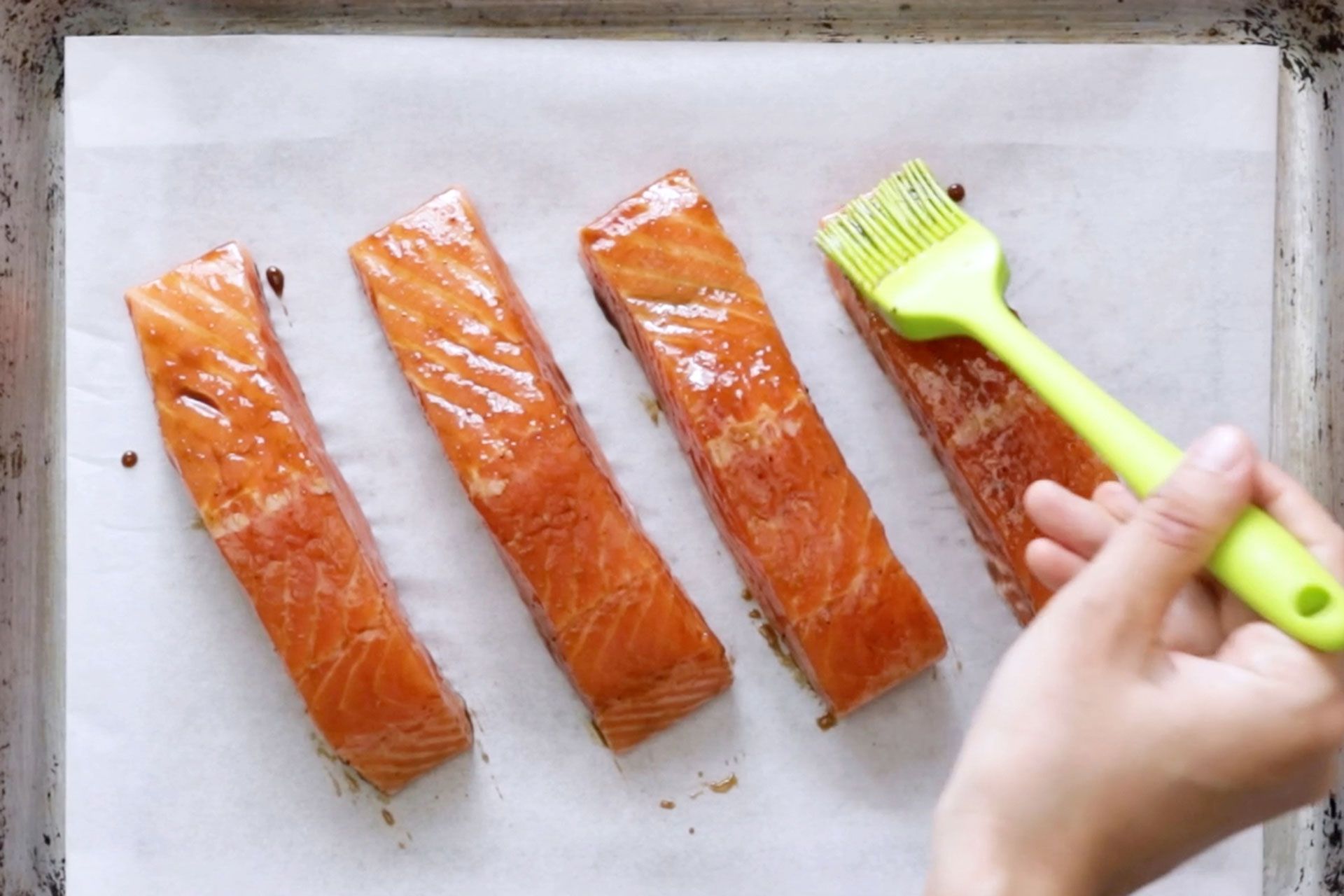 4
Remove the salmon from the oven and brush them with the remaining sauce. Place the baking tray on the top rack and bake for another 8 minutes.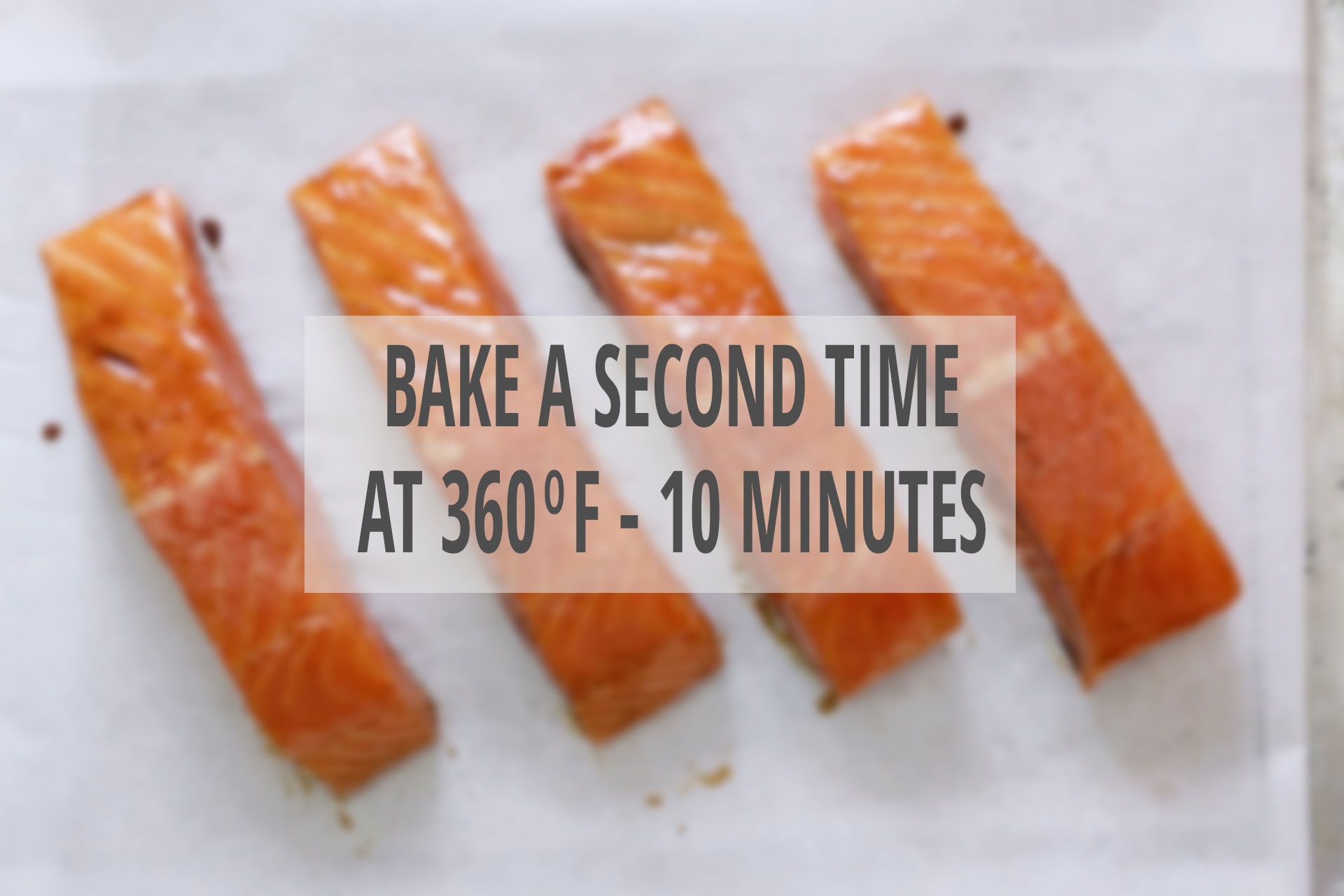 5
While the salmon is baking, boil 10 oz spinach in a saucepan. Then, soak the cooked spinach in ice and squeeze out the excess moisture.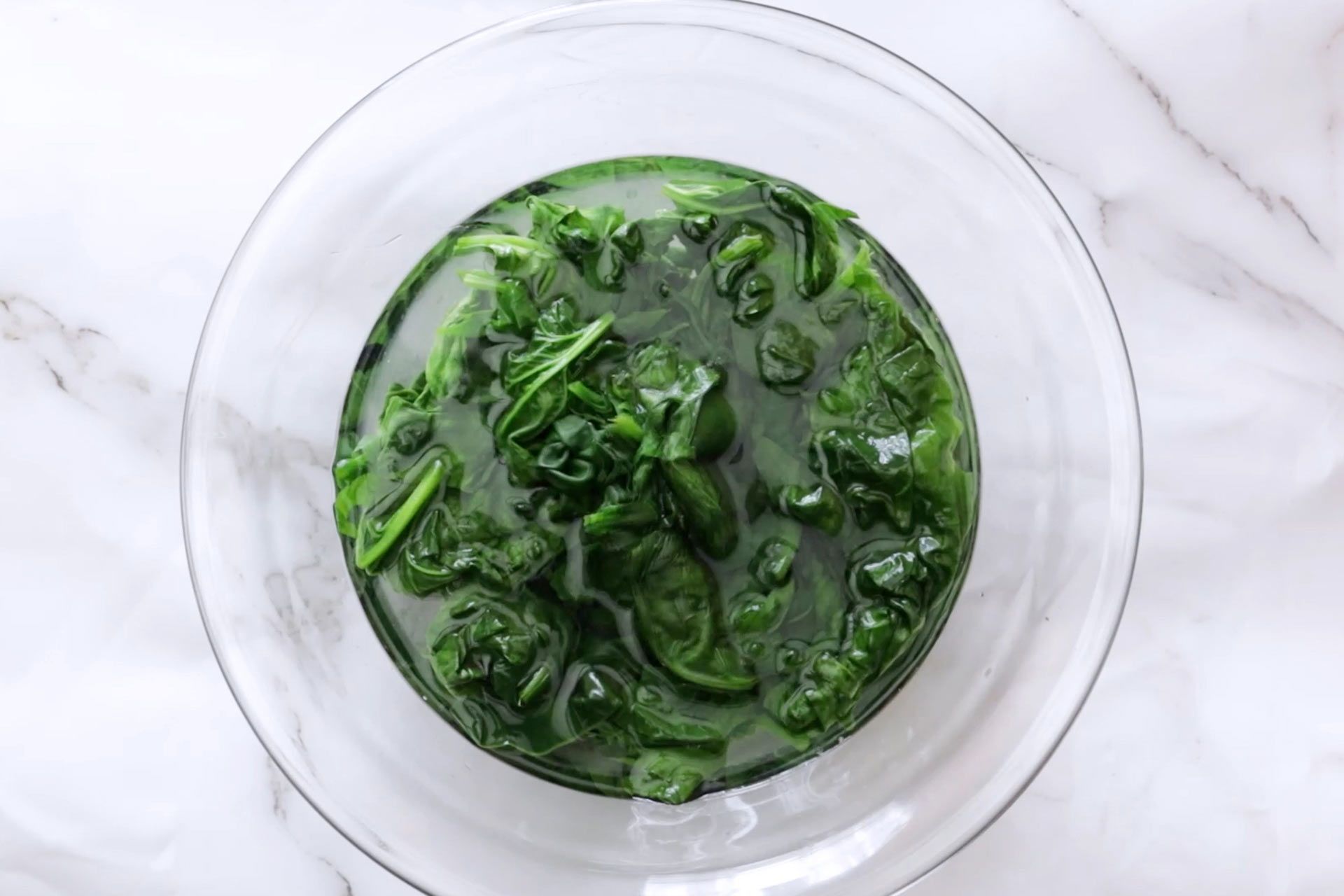 6
Melt the butter in a pan over medium heat. Add 1 tsp garlic and stir-fry until fragrant. Then, add 6 oz cremini mushrooms, spinach, and 1 tsp shallots to the pan. Season with 1/4 tsp salt.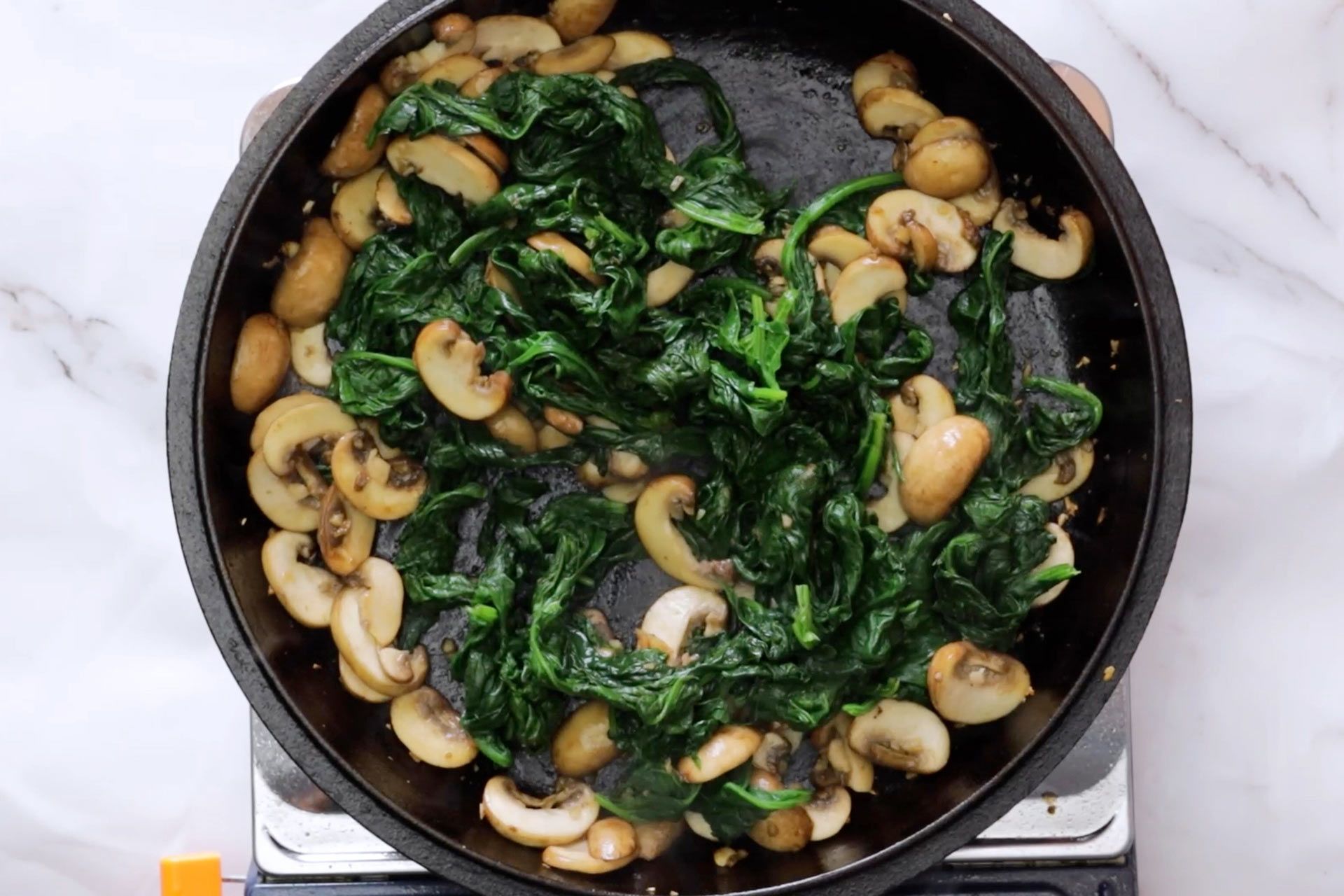 7
Transfer the salmon to serving plates. Sprinkle with 2 tbsp scallions and 1 tsp sesame seeds. Serve with hot steamed rice and stir-fried vegetables.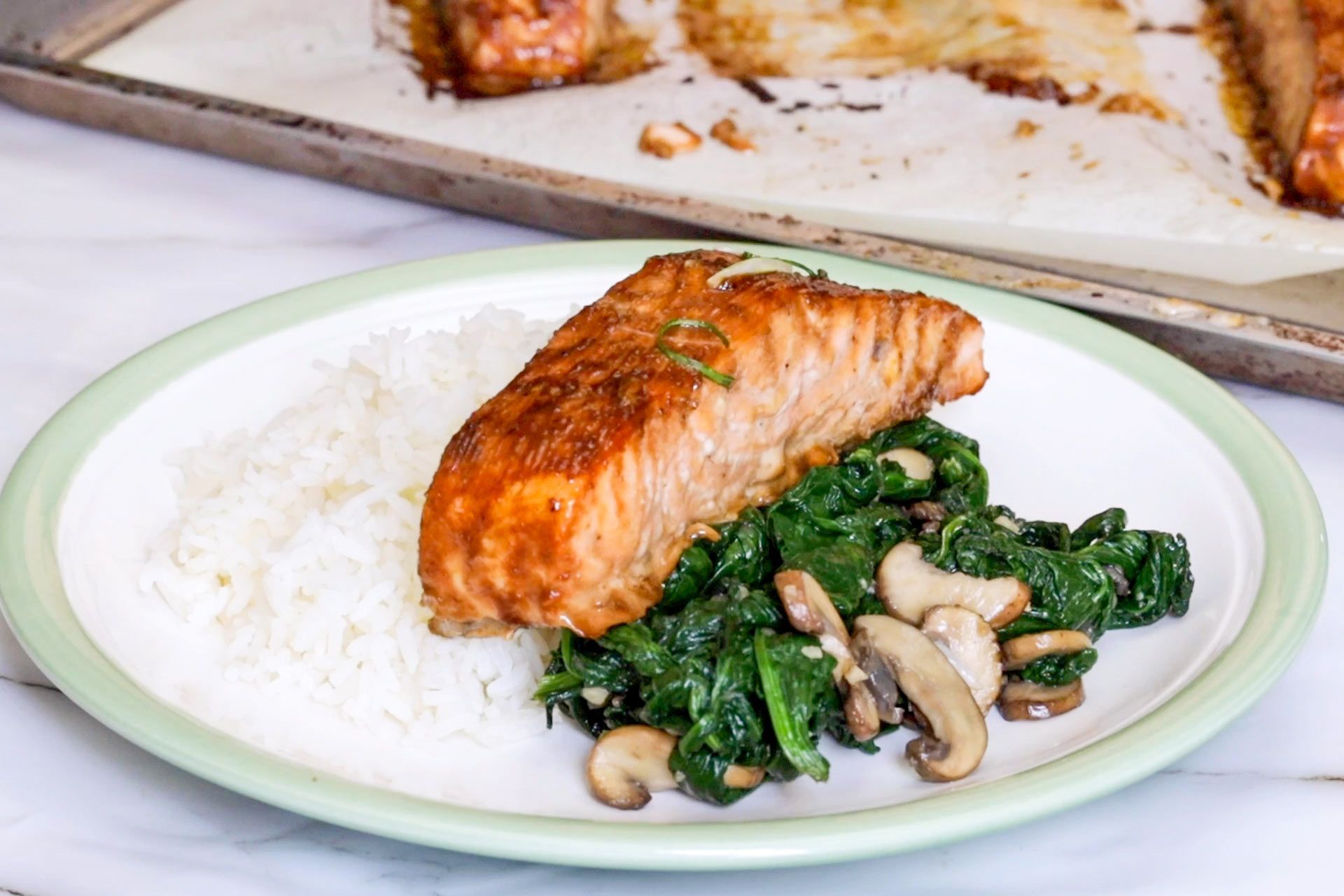 NUTRITION
Nutrition Facts
Miso Salmon Recipe
Amount Per Serving (1 serving)
Calories 498
Calories from FDA
% Daily Value*
Fat 12g15%
Trans Fat g
Polyunsaturated Fat 2g
Monounsaturated Fat 3g
Cholesterol 80mg27%
Sodium 525mg23%
Potassium 1172mg25%
Carbohydrates 56g20%
Protein 39g78%
Vitamin A 6905IU138%
Vitamin C 21mg23%
Calcium 106mg8%
Iron 5mg28%
* Percent Daily Values are based on a 2000 calorie diet.
Previous Recipe
Lomi Lomi Salmon
Lomi Lomi Salmon
Next Recipe
Salmon en Croute (Wellington)
Salmon en Croute (Wellington)
Luna Regina
A writer and entrepreneur, Luna's day doesn't start at the computer keyboard, but in the kitchen.
Half of her working hours are spent on mixing ingredients for her recipes. The other half involve working with the tech team to research and test the tools and appliances that promise to make kitchen work effortless and mess-free. From a kitchen knife or water filter to the Instant Pot, if it can help save time and effort for the home cook, Luna and her team are on it.
Luna's extracurricular pastimes include camping, travel, and photography.