A fan of crispy-skin fish? Love the delicious taste of salmon?
You've come to the right place. These fabulous crispy salmon recipes combine both into a range of delicious dishes, giving you that fine taste of salmon with just-right crispiness.
First, let us check out some tips for making that golden-brown crust that we all love.
Crispy Salmon Recipes
Enough talking. Let's check these awesome recipes for crispy salmon!
Those are our suggestions for your next delicious crispy salmon meal!
How to Make Crispy Skin
No matter if you're pan-frying, air-frying, or grilling, there are some fail-safe tips you should know about to ensure that your salmon skin always achieves the desired crispiness.
The key is to get it right from the start—the prep step, move on to the cooking process, and then finish up nicely.
Let's look at how we should prepare salmon first.
1. Preparation
Make sure that your filet is perfectly dry before cooking. You can pat it dry with a paper towel, or if time allows, let it sit in the fridge for an hour. The fridge's air is low in humidity and will help dry out the skin.
Cover it with a layer of oil. We recommend olive oil or avocado oil. These oils will ensure your salmon cooks evenly. If you choose to go with the grilling method, then avocado oil will be better because of its higher smoke point.
2. While Cooking
Now let's get to work. Check out these tips depending on your chosen cooking method.
In a frying pan:
Pan-frying is a well-loved and popular method for making perfect crispy-skin salmon. Here are 4 tips that you can use:
Place your filet skin side down first.
Press the filet against the frying surface right away for about 10 seconds. This will give the skin extra crispiness and also prevent it from curling up and losing shape.
Only flip when the filet is 90% cooked.  When you notice that the flesh has turned from transparent to opaque for three-quarters, meaning it is almost done, then it's time to flip. Cook the other side for 1 more minute to make sure the filet is entirely cooked.
For the ultimate crunch, flip it skin side down one more time.
Wait for 20 to 30 seconds before taking it out.
In an air fryer: 
This is extremely easy as the air fryer will do most of the work for you. The air will flow under and over the filet and give it a beautiful all-over crispiness. You just need to:
Spray the tray with oil before placing the filet in.
Set the timer and the temperature depending on the thickness of your filet (check later in each specific recipe)
On the grills:
The grilling method will give your salmon filet a beautiful charring on top and a delicious smoky flavor. Here are some tips to keep in mind:
Oil your grates first to avoid the skin sticking to them. 
Place the filet on the heated grill skin side down.
Keep an eye on your filet: the delicate flesh can easily get burnt. (timing varies depending on the filet's size, as well as the type of grills)
3. When Serving
Of course, we love to see that crispy golden filet skin side up on a plate.
And if you are serving your salmon filet with sauce, then remember not to pour it directly onto the surface. It's heartbreaking to see a heavy sauce make the cheerful crispy skin sad and soggy. 
Instead, drizzle it around the dish or under the filet when served.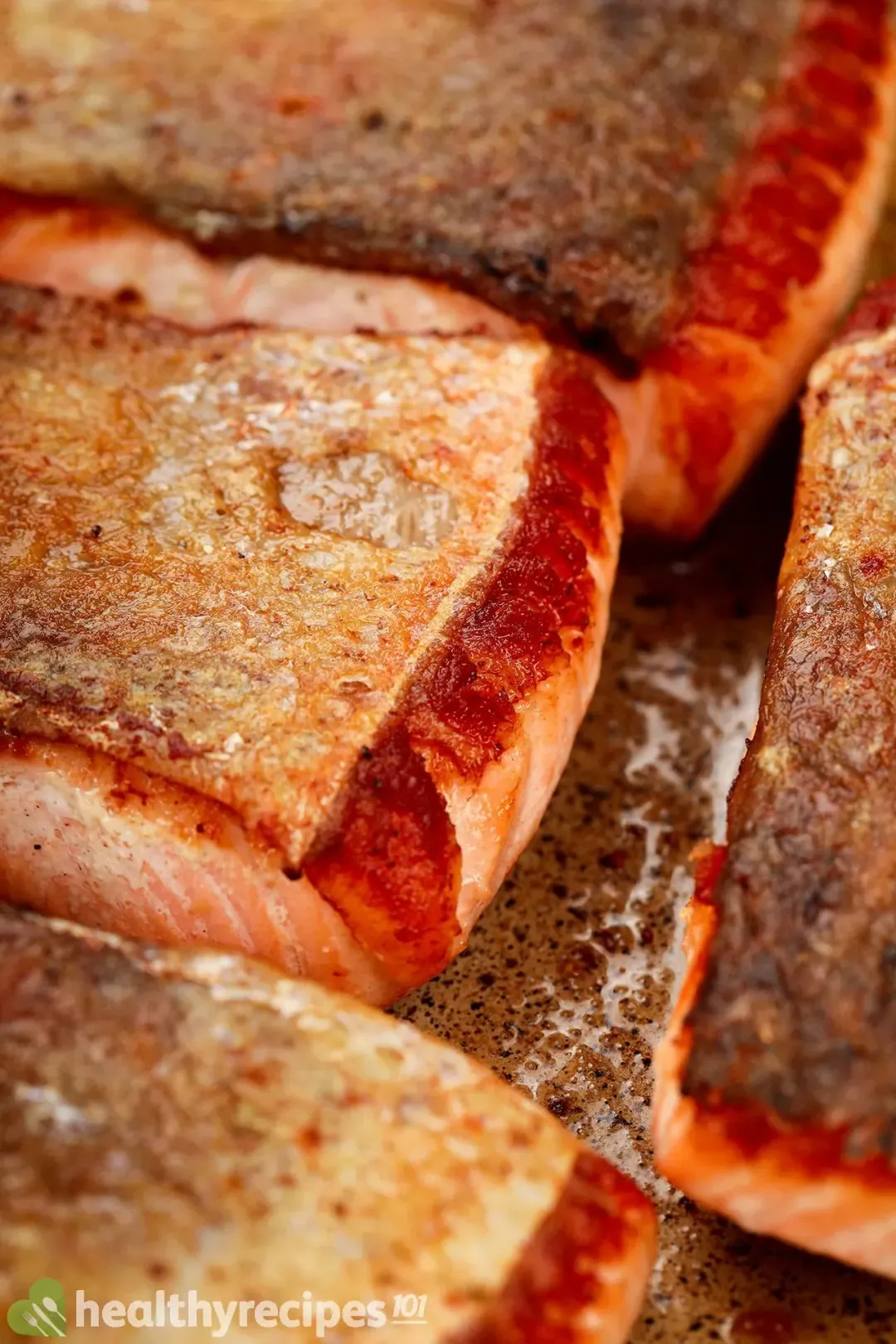 Crispy Salmon Recipes
Looking for something extra tasty? These amazing crispy salmon recipes will give you just that.
Ingredients
Directions
Choose a recipe that you like.
Assemble all the essential ingredients.
Follow the instructions to give you incredibly crispy salmon recipe in less than 40 minutes!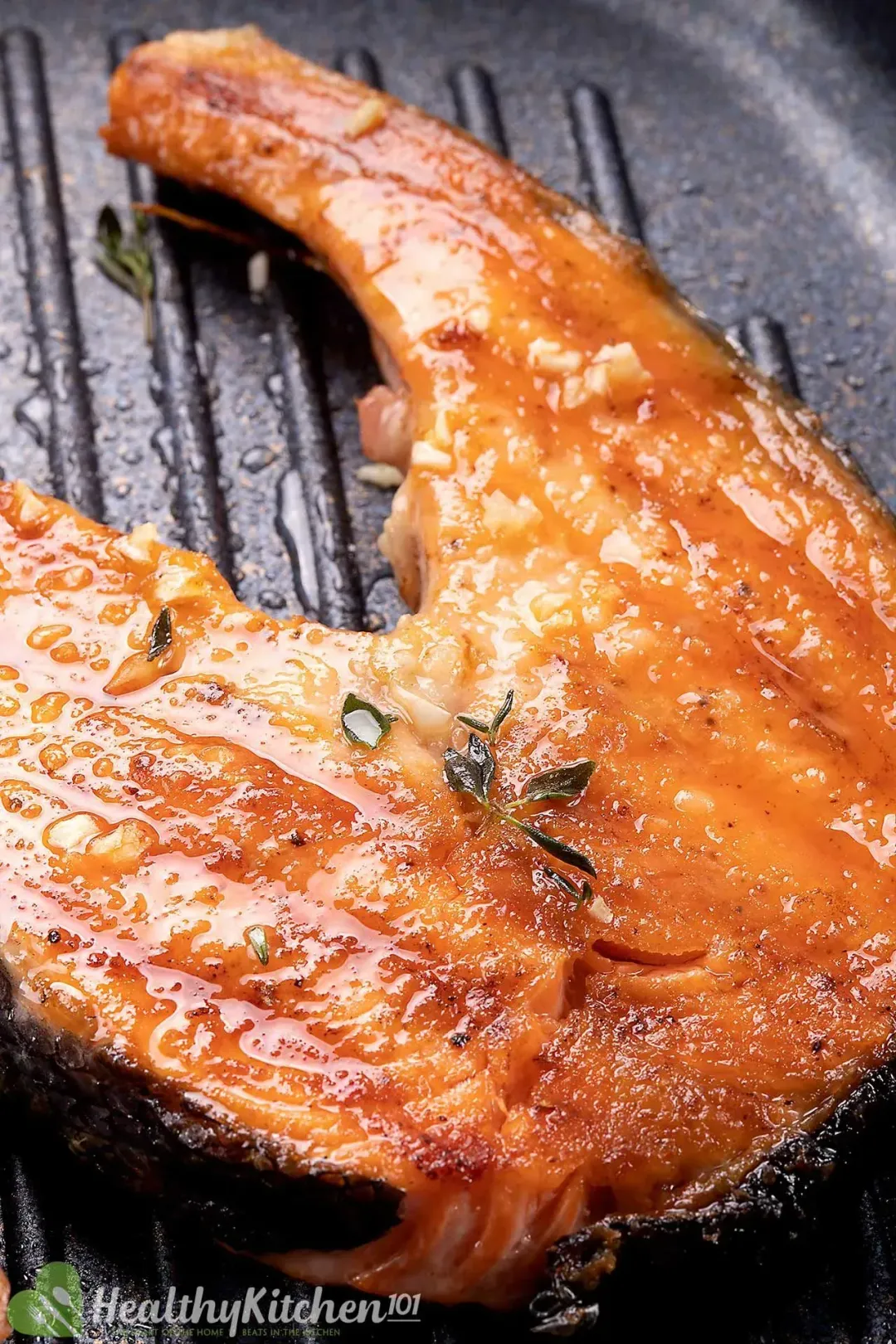 Previous Recipe
Salmon Steak Recipes
Salmon Steak Recipes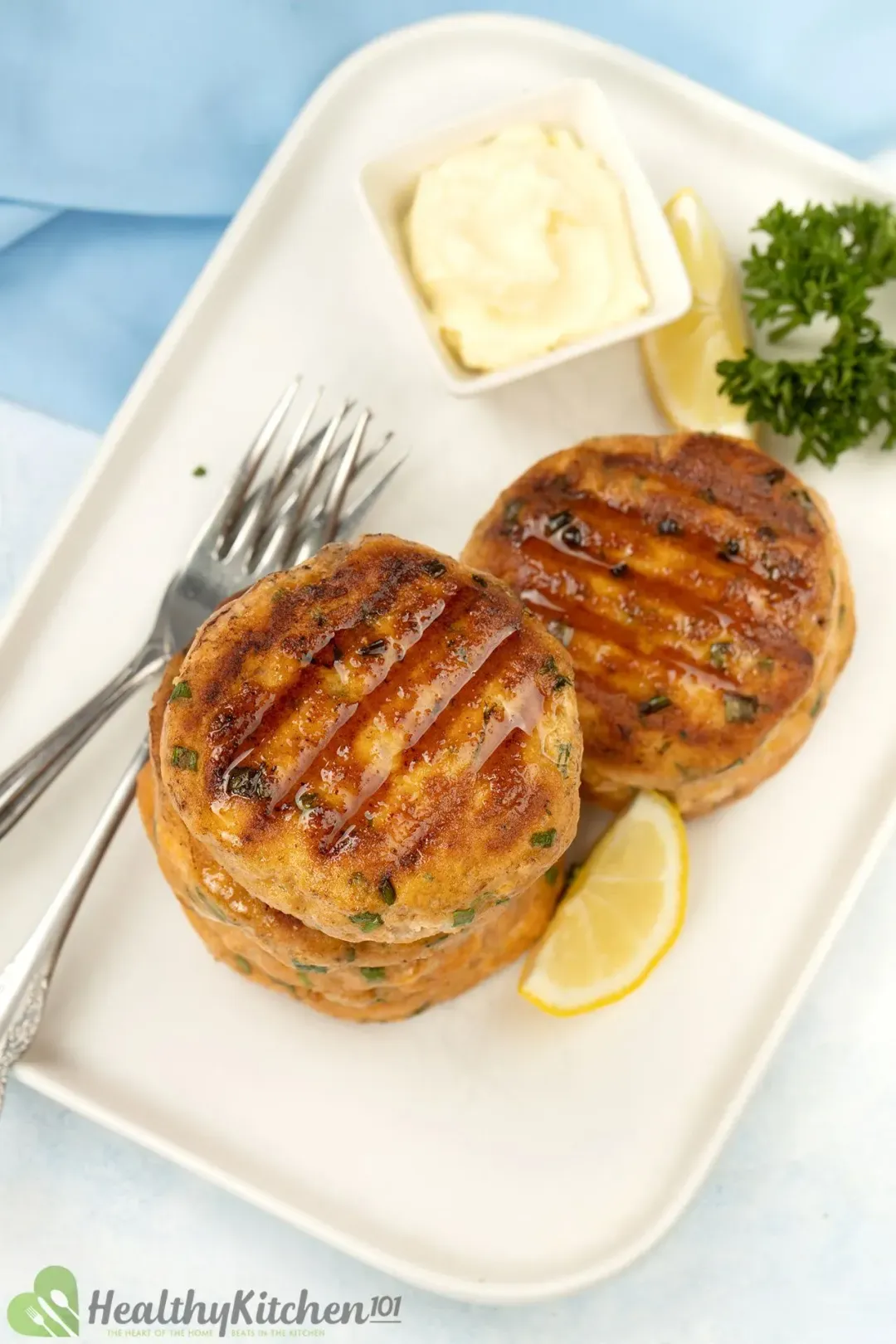 Next Recipe
Salmon Cakes Recipes
Salmon Cakes Recipes
Writer, Author
Luna Regina is an accomplished writer and author who dedicates her career to empowering home cooks and making cooking effortless for everyone. She is the founder of HealthyKitchen101.com and HealthyRecipes101.com, where she works with her team to develop easy, nutritious recipes and help aspiring cooks choose the right kitchen appliances.
Comments/ Reviews