Embrace the beauty of Japanese cuisine with our selection of teriyaki salmon recipes. These salmon dishes feature the infamous teriyaki sauce, which is well-loved for its gorgeous mixture of sweet, savory, and tangy flavors that leave a pleasing umami aftertaste. 
Our list brings you some wonderful suggestions for Asian-inspired salmon dishes that you can make right at home. Take a look and prepare to be amazed by all the variations of teriyaki salmon. 
How to Cook Teriyaki Salmon
Teriyaki is a type of Japanese dish that involves cooking food over high heat after it's been marinated in a teriyaki sauce mixture. It works particularly well with salmon, as the fish's light taste and tender texture become utterly delectable when deepened by the sauce's rich flavors. 
The oven has an incredible way of cooking salmon that infuses it with the flavors of accompanying ingredients while also retaining its own mild taste and tender texture. Baking, broiling, or roasting salmon after coating it in teriyaki sauce will give you amazing and restaurant-worthy dishes with little to no effort. 
Your teriyaki salmon can come together in less than 30 minutes when cooked on a pan or a skillet. You can fry or sear the slices to achieve a crispy skin that covers the succulent and tender meat.
Grilling salmon with teriyaki sauce creates a glazed layer of sweet and smoky flavor that's addicting from the very first bite. It's an excellent choice for summer cookouts, especially when you want to try something other than the usual BBQ meats.
Check Out Our Most Popular Teriyaki Salmon Recipes
1 of 1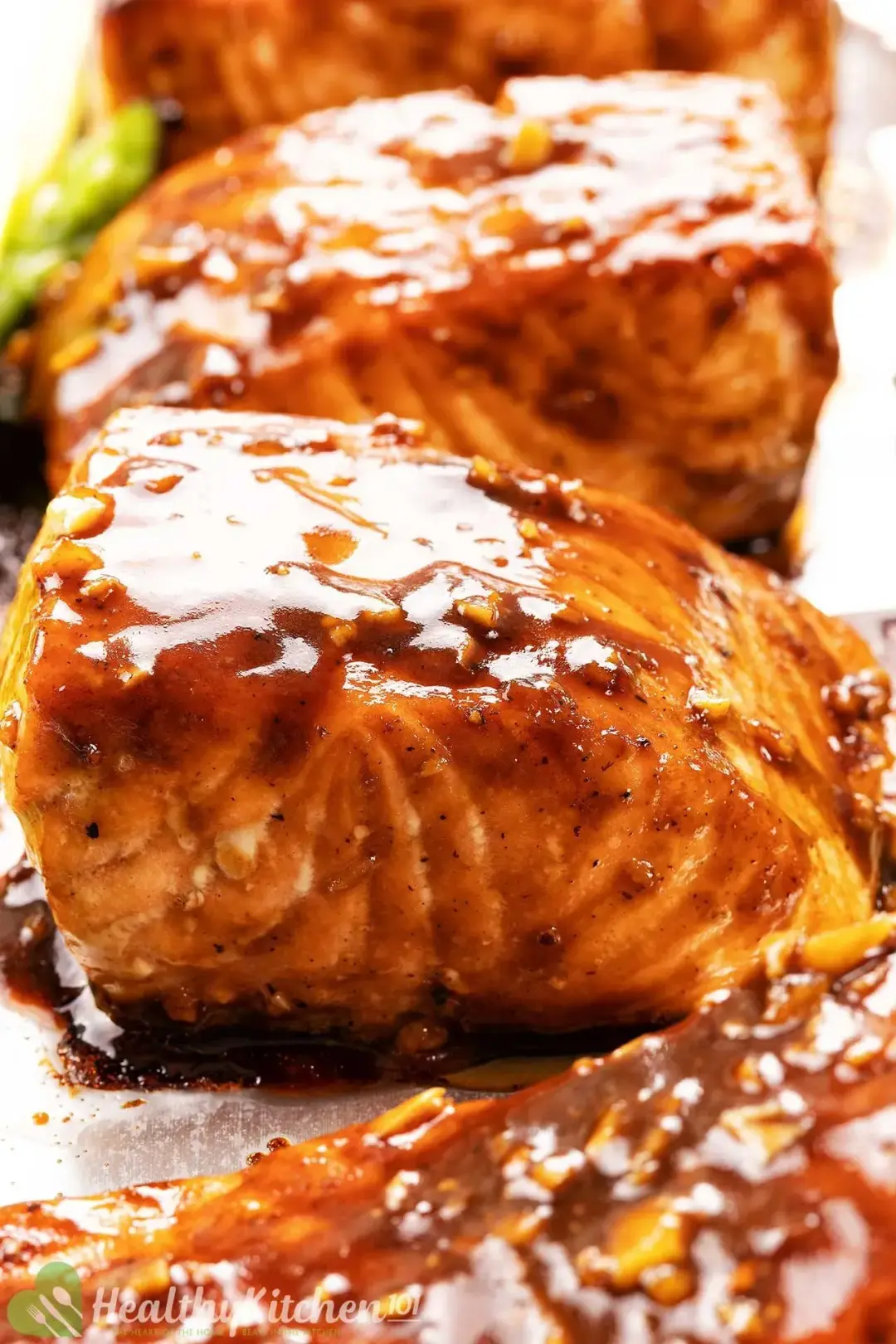 1 of 1
Baked Teriyaki Salmon Recipe
Baked Teriyaki Salmon is distinctly umami and true to Japanese flavors. It's an excellent way to put a spin on your menu and impress the family with diverse Asian flavors. Finally, a bowl of steamed rice goes well with teriyaki aromas like red on a rose, so you'd be amiss to leave it out!
Get the
recipe
.
What Is Teriyaki Sauce Made of?
Teriyaki sauce is a Japanese staple condiment typically made by mixing together soy sauce, sugar, and other additional ingredients. Depending on the region and personal preference, the combination may vary vastly. 
Authentic teriyaki typically includes sake and mirin, which are two types of rice wine that have a subtle sweet taste. This gives it a delicate undertone of sweetness that works to balance the savory and salty flavors of the remaining ingredients. 
The Westernized version of this sauce uses cornstarch which gives it the thick texture that you often find in restaurants and store-bought bottles. The luscious consistency coats the food with a delicious caramelized-like layer. Other optional ingredients are honey, garlic, and ginger, which enhance the flavors instantly.
What to Serve With Teriyaki Salmon
When it comes to teriyaki salmon, your side dish choices are as varied as ever. Take a look at some of our suggestions to create a wholesome and filling meal for your family:
Fluffy white rice, lo mein, or egg noodles are incredible choices for building an Asian-inspired meal. These dishes are simple, easy to customize, and can fill you right up with the warmth of homemade food. 
Salad is a staple side dish that you can always count on to wonderfully complement the main. You can also get creative and roast or steam the veggies with Asian condiments to help the flavors seamlessly blend in with the teriyaki sauce. 
Miso soup is a classic choice for side dishes in Japanese cuisine. It uses a broth or paste that carries a salty-sweet flavor with a uniquely earthy undertone. Filled to the brim with tofu and seaweed, it's the perfect addition to your teriyaki salmon.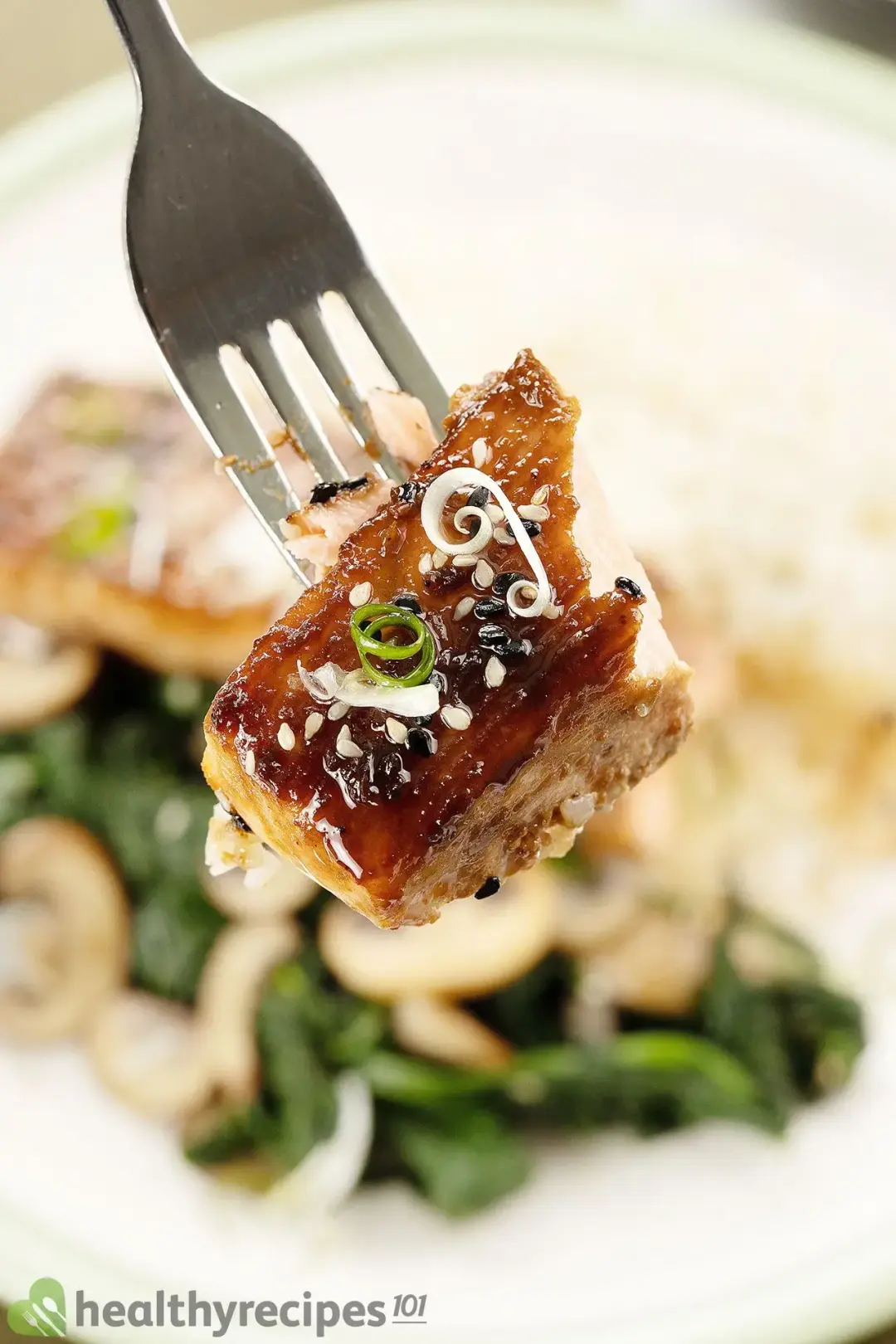 Previous Recipe
Miso Salmon Recipes
Miso Salmon Recipes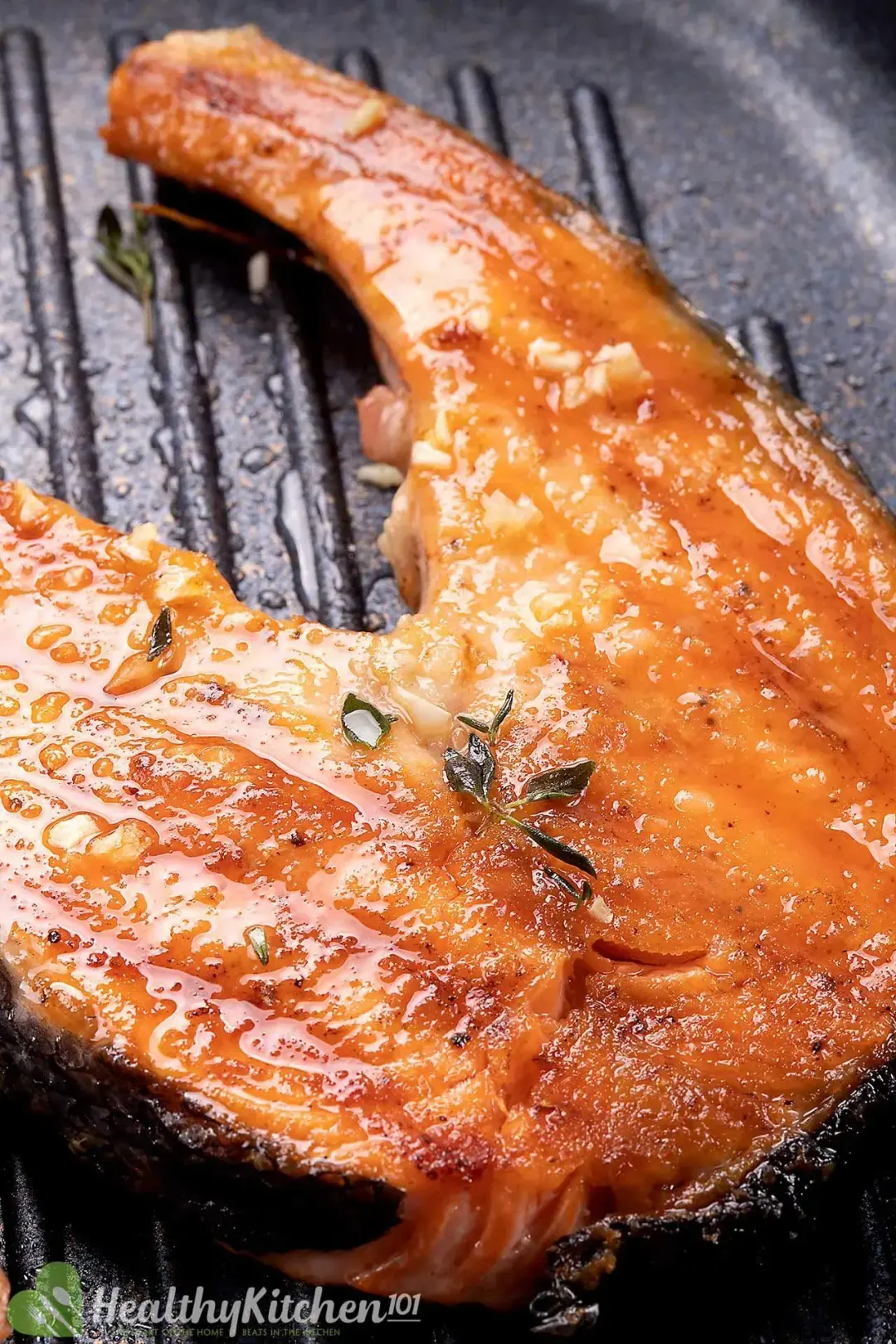 Next Recipe
Salmon Steak Recipes
Salmon Steak Recipes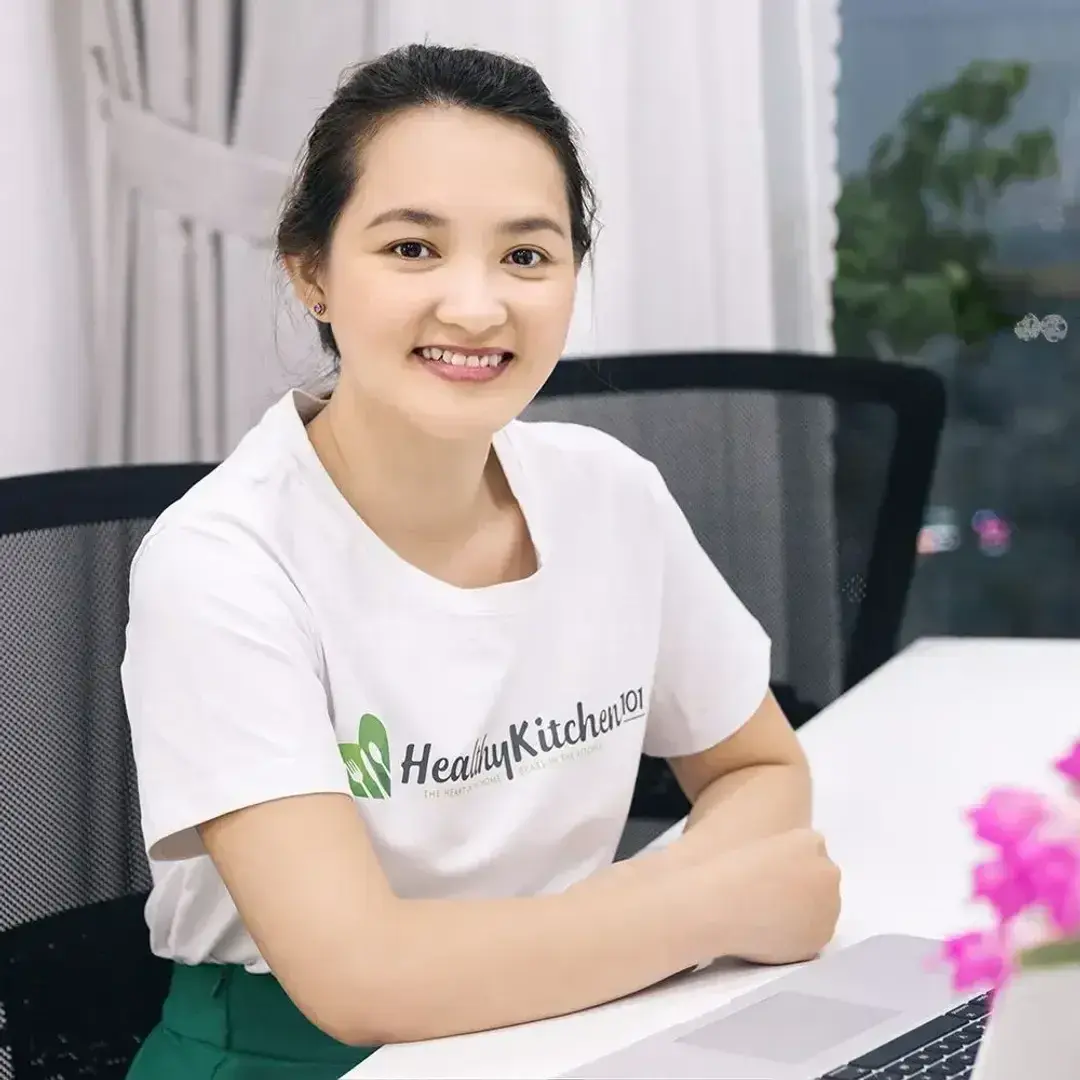 Writer, Author
Luna Regina is an accomplished writer and author who dedicates her career to empowering home cooks and making cooking effortless for everyone. She is the founder of HealthyKitchen101.com and HealthyRecipes101.com, where she works with her team to develop easy, nutritious recipes and help aspiring cooks choose the right kitchen appliances.
Comments/ Reviews