Our shrimp marinara recipe is a time-saving recipe for your busy night.
Shrimp Marinara — Simply Delicious
Today's episode of easy and delicious shrimp recipes features shrimp marinara and pasta. Plump shrimp are engulfed in the classic garlicky, herby marinara sauce that is so easy to make from scratch. All is then ladled on top of spaghetti or your favorite type of pasta, cooked just right so that it's both tender and chewy.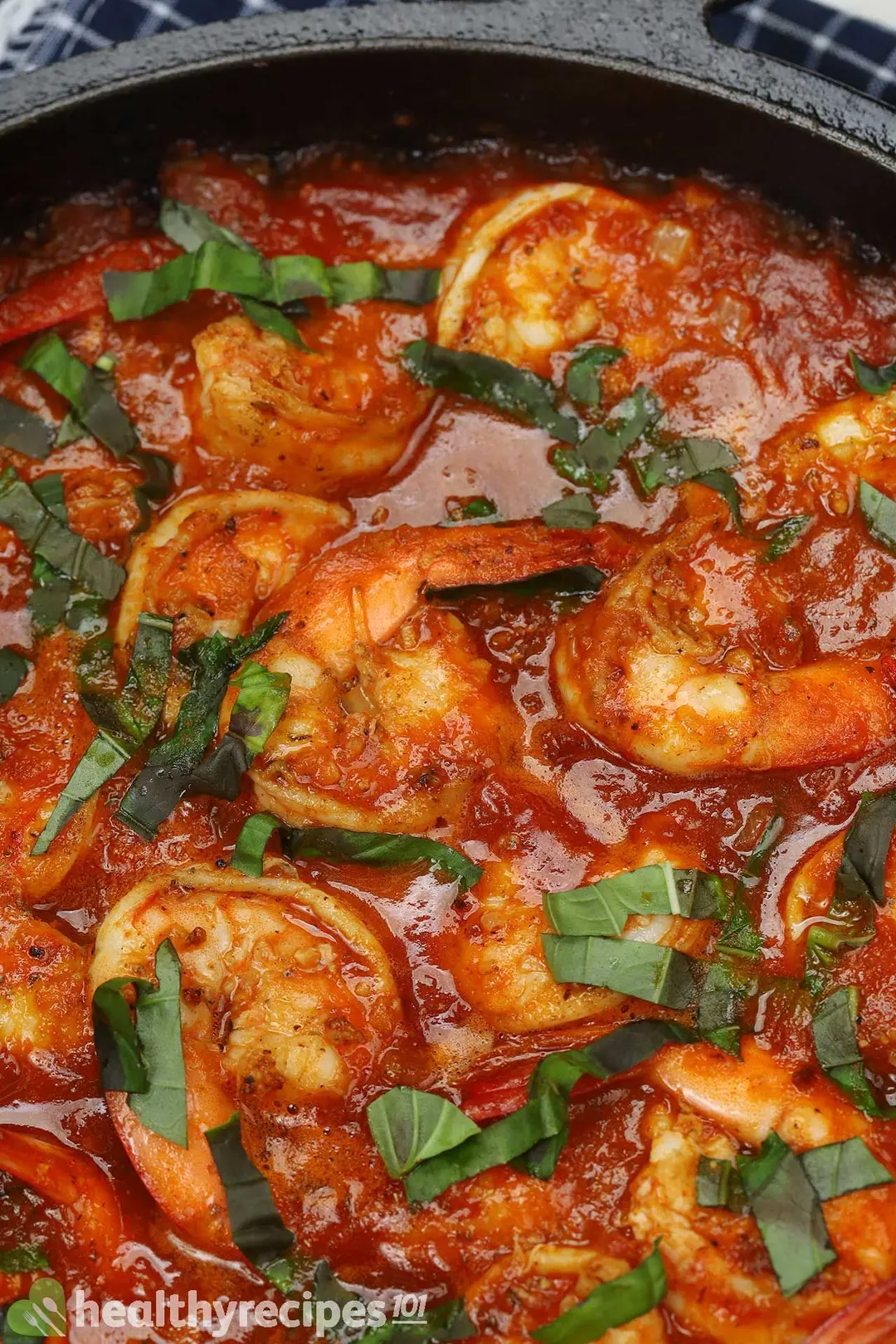 What's Marinara Anyways?
It's a vibrant, red sauce that goes on top of pasta and pizzas too. It has many variations, but the key to its signature tangy taste is lots of tomatoes (and sometimes capers) and tomato paste, responsible for its captivating hue. The sauce tends to go with cooked pasta alone, usually with shaved parmesan, a garnish of parsley, and occasionally meat or fish.
Marinara counts as a pasta sauce, but generally speaking, the term 'pasta sauce' means something else: It's red, it shares similar ingredients with marinara, but it's less tangy, smells more intense, and usually comes with ground beef.
Ingredients for Our Shrimp Marinara
Besides shrimp and pasta, you'll also need fresh tomatoes, tomato paste, chicken broth, a few aromatics, seasonings, and butter:
We found peeled shrimp that came in bags from the frozen section, incredibly time-saving. They can be cooked right away without thawing, and still yield the juicy, crunchy texture that's to die for. If you're using fresh, remember to also remove the vein right after peeling.
Spaghetti was our choice of pasta because we love to swirl and twirl. Short types of pasta such as fusilli or penne also work well with this sauce.
A delicious marinara sauce shouldn't lack the thick consistency that fresh tomatoes bring, nor the flavor concentration and red color that come from tomato paste. To increase the tanginess, you can add more tomato paste but we believe capers are a more preferable option.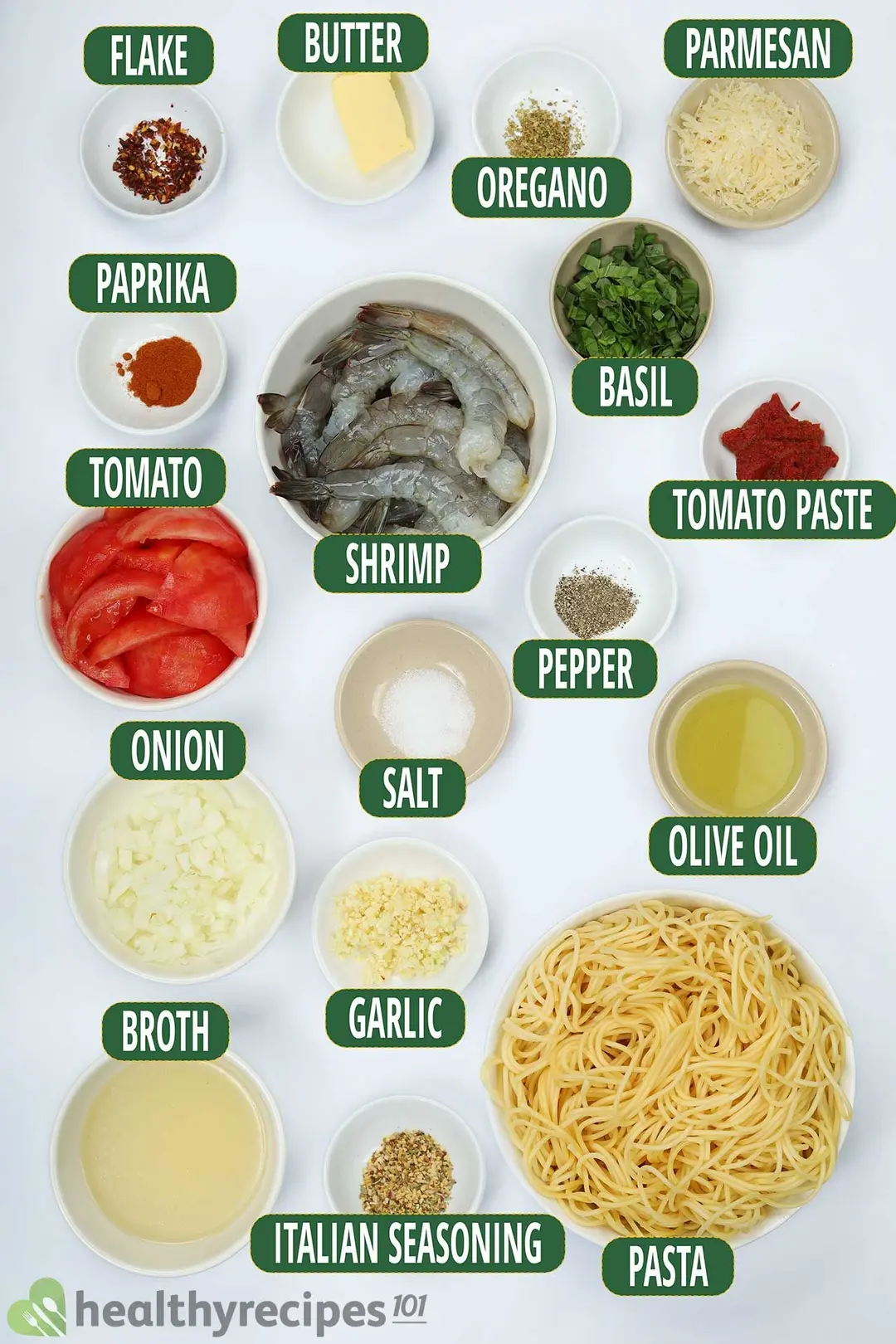 For the aromatics, we used a seasoning mixture but added extra oregano as it's the main fragrant of a classic marinara.
Paprika adds a vibrant red shade without too much heat. If you're a fan of spicy foods, feel free to include as much cayenne as you want.
What Makes Our Shrimp Marinara Healthy
Shrimp marinara is a lovely meal with balanced portions of carbs, proteins, fats, and packed with micronutrients from all the ingredients combined. Some of the fats coming from shrimp are omega 3s, which have certain positive effects on our bodies.
To control the sodium level, we used unsalted ingredients and manually seasoned the dish with a reasonable amount of salt. Additionally, we paid close attention to the portion size, to ensure the calorie and saturated fat contents remained within recommendations. With these done, this dish now contains approximately 482 calories, 3.7 g saturated fats, and 570 mg sodium.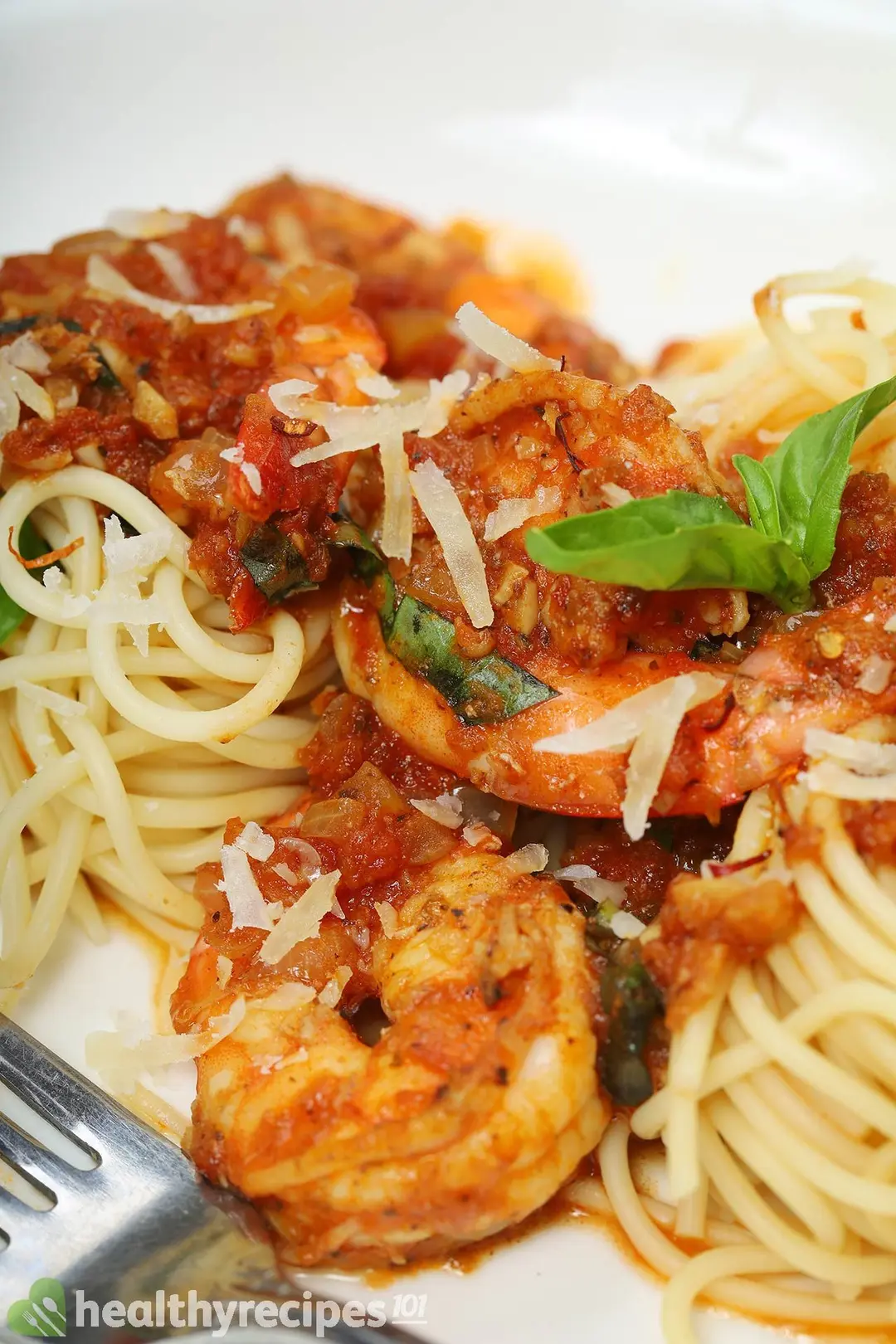 How to Make This Shrimp Marinara
Start by blending the tomatoes in a food processor until liquefied. Sauté some garlic with olive oil, then add the shrimp to sear along with the Italian seasonings, pepper, paprika, and butter. Transfer the shrimp to a bowl to avoid overcooking and turn off the heat.
Cook chopped onions and butter in the pan until all turns translucent, then thin out the tomato paste in the pan. Add the remaining seasonings along with your best option of chicken broth, and simmer. Add the shrimp back and let it simmer so the flavors can mingle. Timing is listed in our detailed instructions, in the 'Marinara Shrimp Recipe' card at the bottom.
When all is done, serve the sauce with the cooked pasta. Sprinkle shaved parm, pepper flakes for some heat, and chopped basil on top.
Here's the summary:
Boil some pasta, then chop or blend some fresh tomatoes.
Sauté garlic with olive oil.
Add shrimp along with seasonings. Set aside when it's all cooked, then drain the pasta.
Cook onions in butter.
Add seasonings and chicken broth. Allow to simmer.
Add cooked shrimp back and allow to simmer.
Serve with cooked pasta, shaved parm, chopped basil, and red pepper flakes.
Storage and Reheat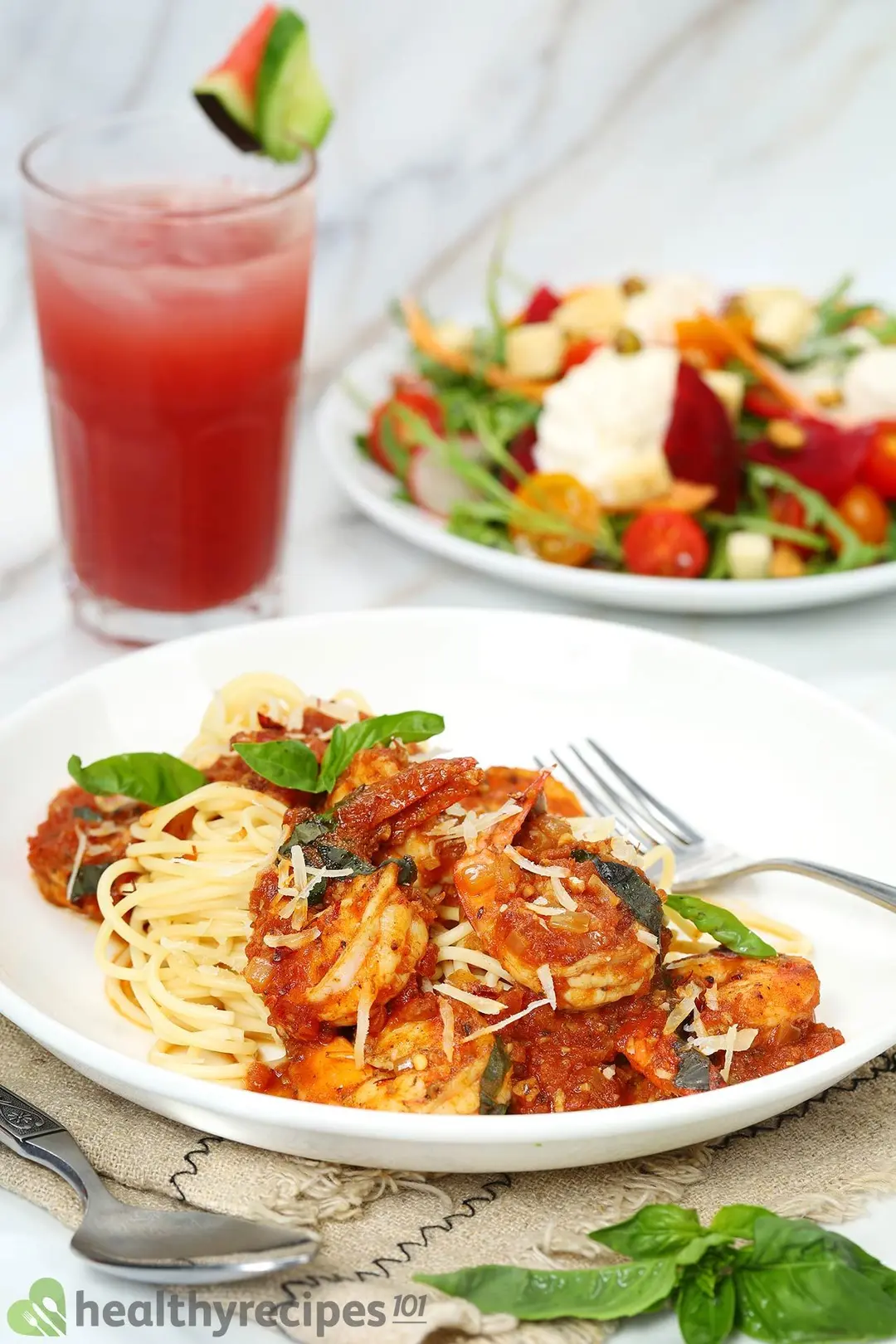 Because there's seafood in the sauce, it should be kept for only 4 days in the fridge. For longer storage, we suggest that you don't add the shrimp just yet and store it all in the freezer — it'll last for up to 3 months. Also, don't cook the shrimp if you're not intending to eat it all — keep them raw and frozen for 3 months, and cook them fresh whenever you want.
If you still wish to keep the shrimp and sauce for a long time, freezing will do the job, but the shrimp won't be as crunchy and instead, will feel a bit overcooked.
What We Serve With Our Shrimp Marinara
Our suggestion is a burrata salad on the side, adding elements that the pasta lacks — creaminess and freshness. The watermelon cucumber juice is also a nice addition, refreshing the palate after several bites and making the experience anew:
Shrimp Marinara
Burrata Salad
Watermelon Cucumber Juice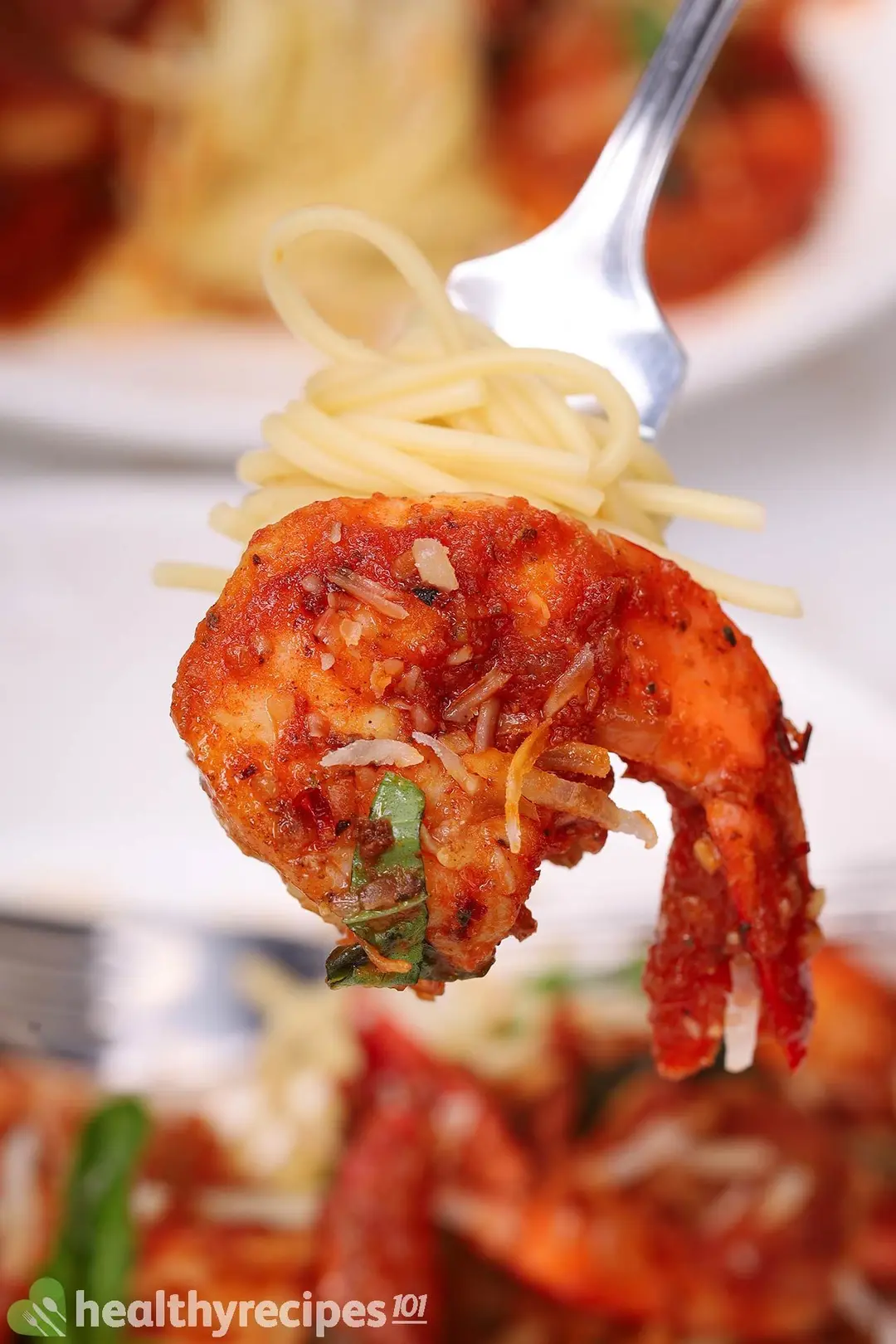 Shrimp Marinara Recipe
This classic shrimp marinara recipe is the ultimate easy dinner and definitely doesn't fall short on flavor. It's also make-ahead friendly.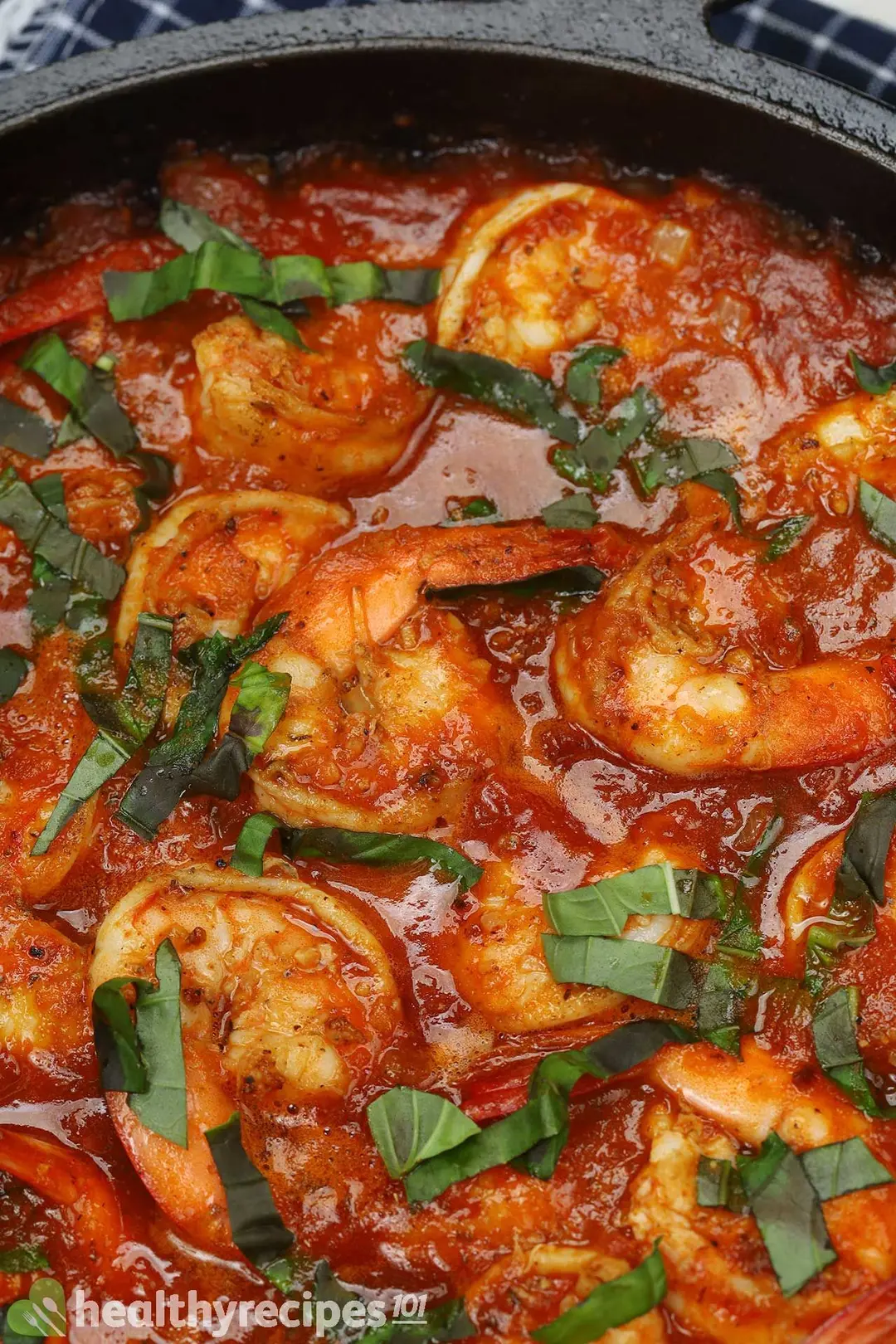 cook TIME

15 mins

prep TIME

5 mins

total TIME

20 mins
COURSE

Main Course

CUISINE

American, Italian

SERVINGS

servings

CALORIES

482 kcal
INGREDIENTS
8 oz

tomatoes (quartered and deseeded)

2 tbsp

olive oil

2 tbsp

garlic (finely minced)

12 oz

peeled shrimp (24 oz whole shrimp)

0.5 tbsp

Italian seasoning

0.5 tsp

paprika

0.5 tsp

ground black pepper

1 tbsp

unsalted butter (divided in half)

2 oz

onions (chopped)

2 tbsp

Hunt's tomato paste

0.5 tsp

dried oregano

0.5 tsp

salt

0.5 cup

unsalted chicken broth

2 tbsp

basil (julienned)

0.5 oz

parmesan cheese (shredded)

0.5 tsp

red pepper flakes

18 oz

cooked spaghetti
INSTRUCTIONS
1
Blend 8 oz tomatoes in your food processor until a chunky liquid is formed.
2
Heat a non-stick skillet over medium heat. Stir 2 tbsp olive oil and 2 tbsp garlic until fragrant.
3
Add 12 oz peeled shrimp along with 1/2 tbsp Italian seasoning, 1/2 tsp paprika, 1/2 tsp pepper. Stir for about 30 seconds, then add 1/2 tbsp butter and cook for 3 minutes. Put the shrimp away.
4
Add 2 oz onions and 1/2 tbsp butter to the same skillet, and stir for about 1 minute or until translucent. Stir in 2 tbsp tomato paste and cook until it melts and coats the onions.
5
Add the blended tomatoes in and stir for 2 minutes. Just as it feels dry and almost sticks to the skillet, add 1/2 tsp oregano, 1/2 tsp salt, and 1/2 cup unsalted chicken broth. Scrape the bottom to release flavorful bits and simmer for 3 minutes.
6
Add the shrimp and simmer over low heat for another 5 minutes.
7
Turn off the heat and sprinkle in 2 tbsp basil, 0.5 parmesan, and 1/2 tsp red pepper flakes. Serve with 18 oz cooked spaghetti.
NUTRITION
Nutrition Facts
Shrimp Marinara Recipe
Amount Per Serving (1 serving)
Calories 482
Calories from FDA
% Daily Value*
* Percent Daily Values are based on a 2000 calorie diet.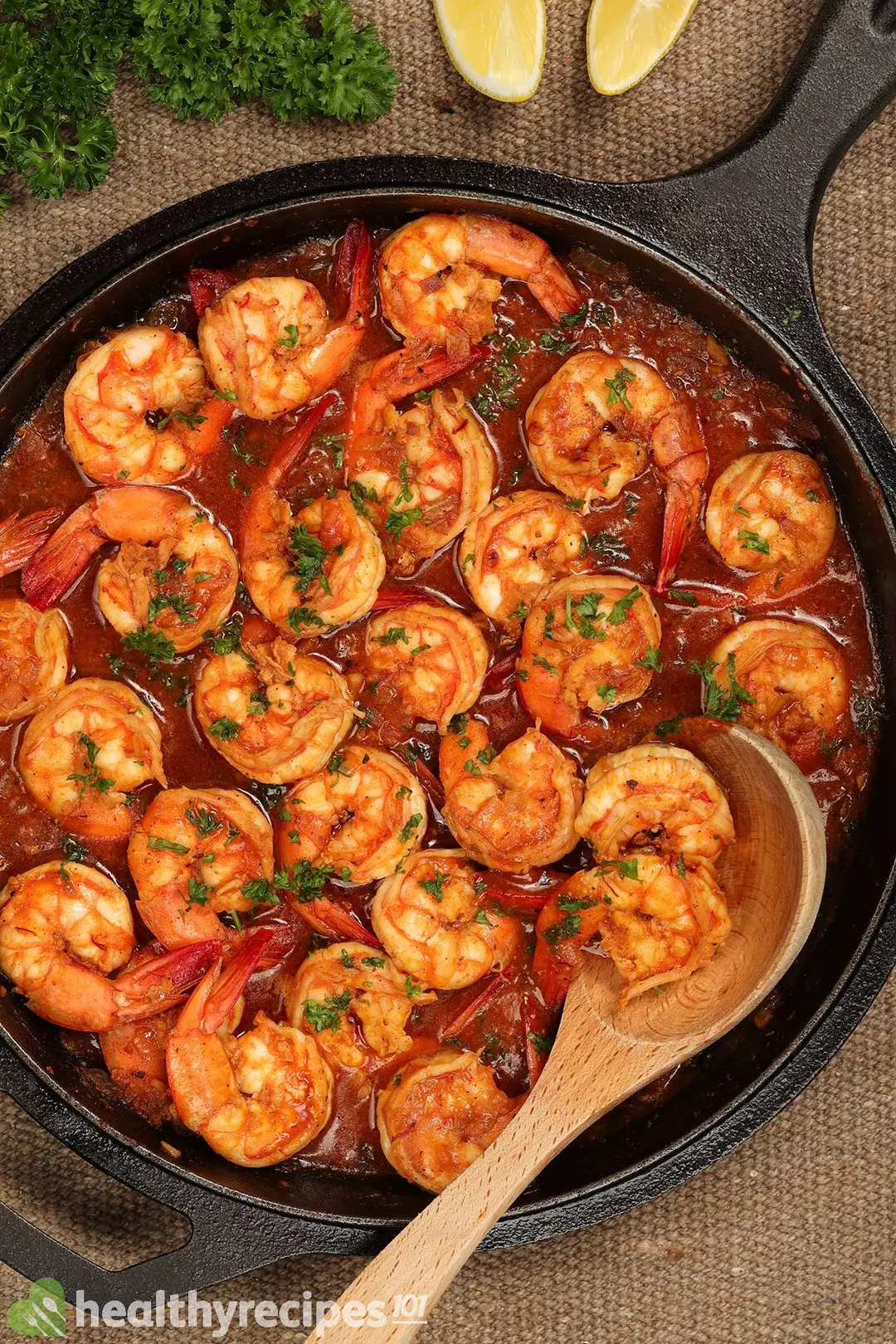 Previous Recipe
Shrimp Mozambique
Shrimp Mozambique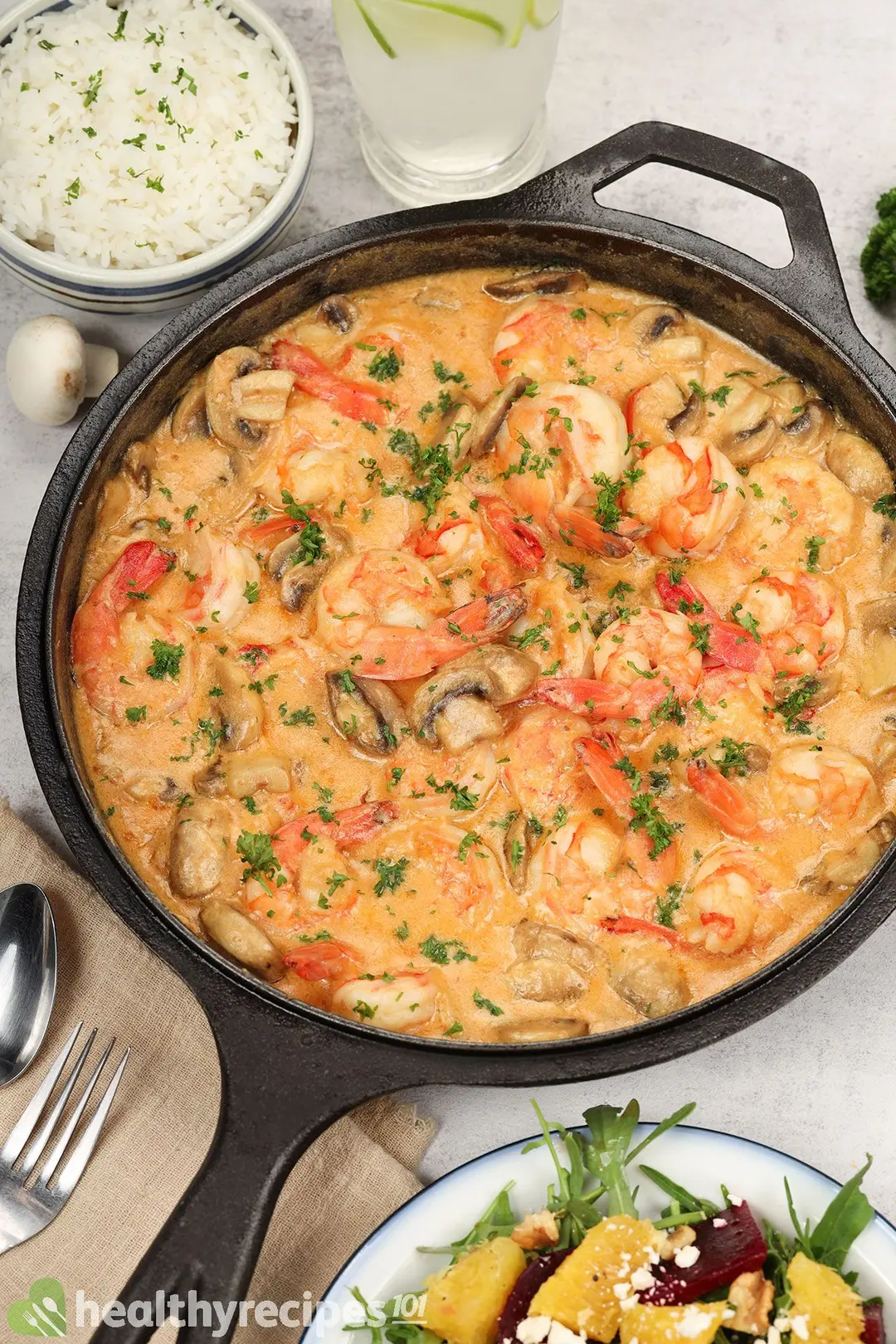 Next Recipe
Shrimp Newburg
Shrimp Newburg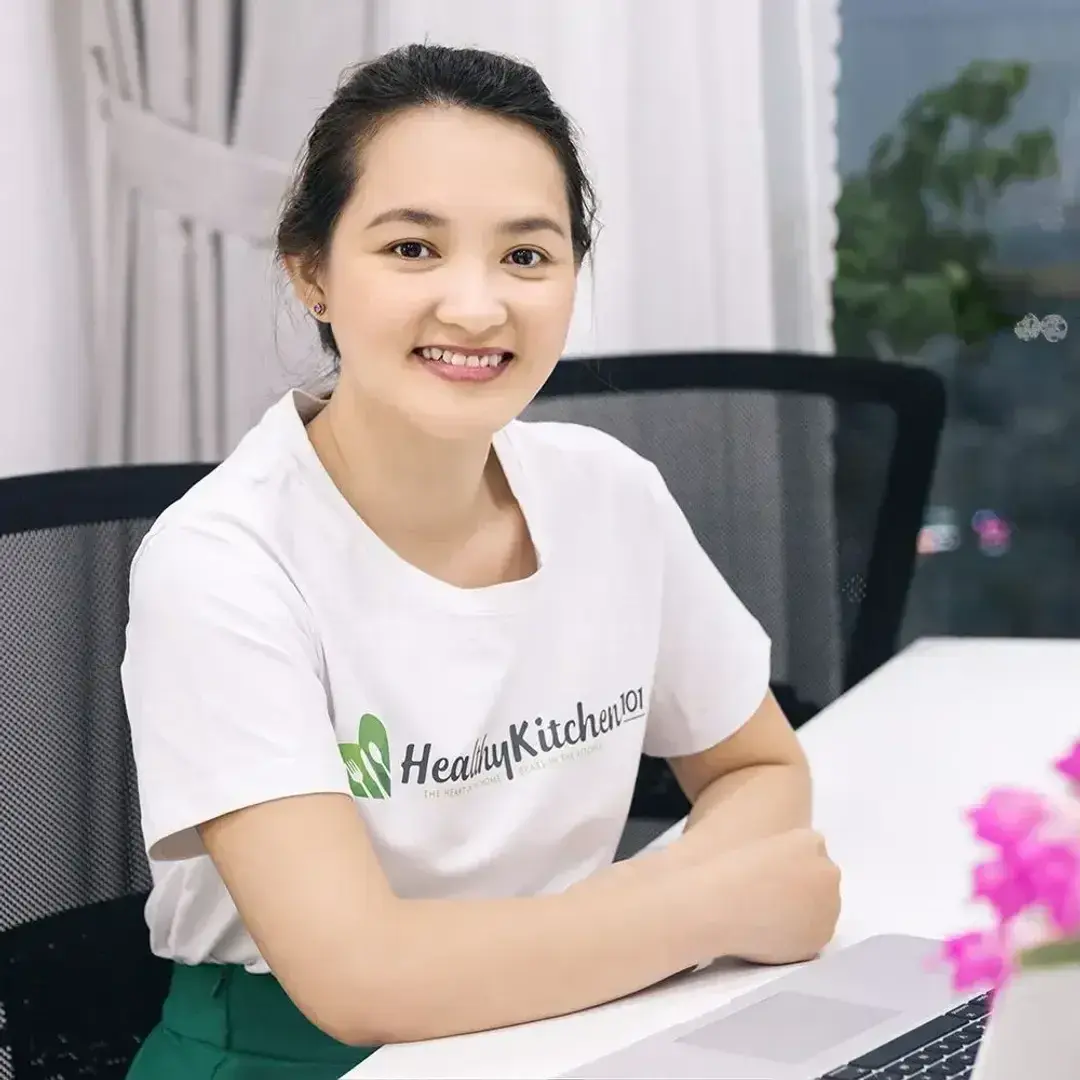 Founder
Luna Regina is an accomplished writer and author who dedicates her career to empowering home cooks and making cooking effortless for everyone. She is the founder of HealthyKitchen101.com and HealthyRecipes101.com, where she works with her team to develop easy, nutritious recipes and help aspiring cooks choose the right kitchen appliances.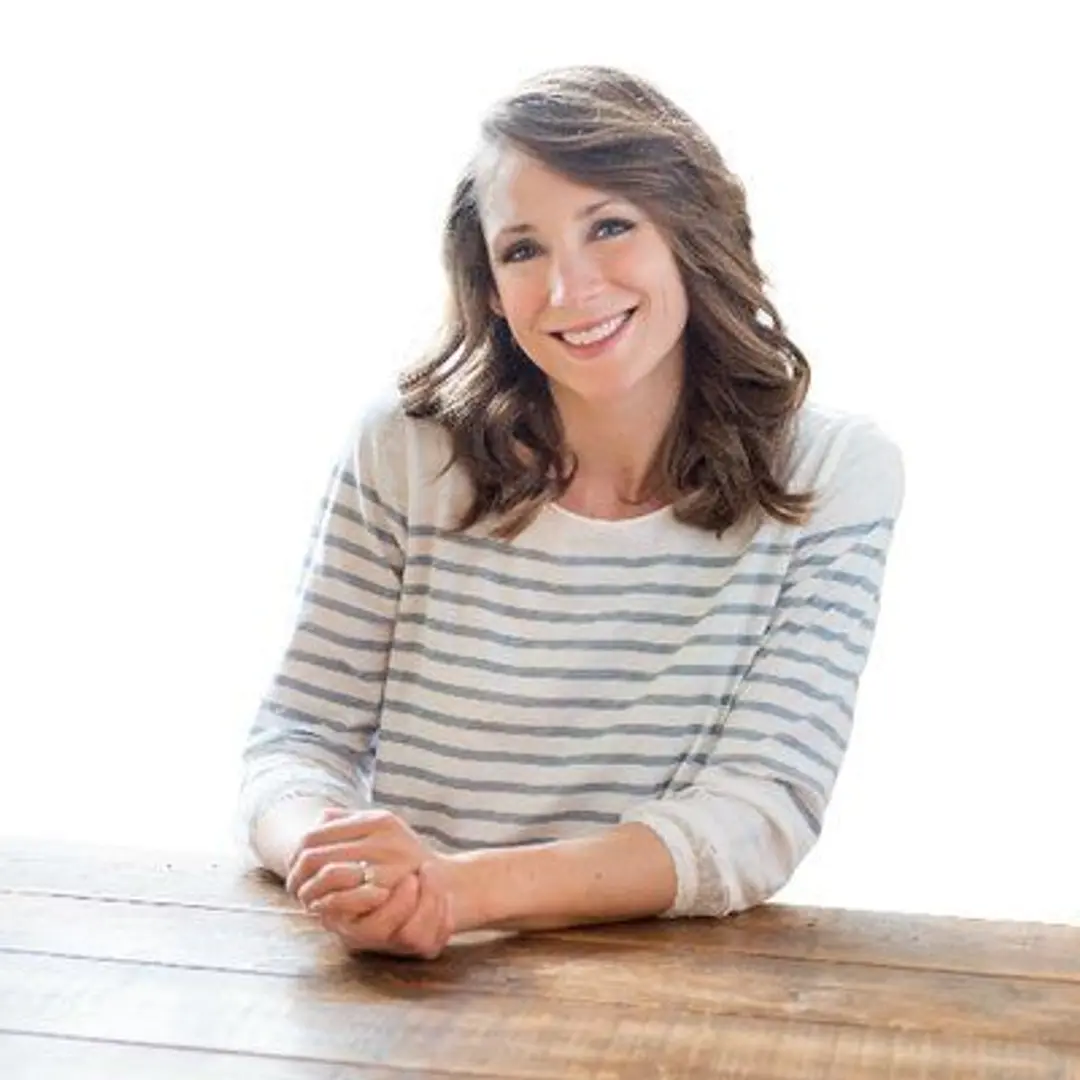 Nutrition Reviewer
Natalie is a registered dietitian nutritionist with a passion to help others live their best life through food, fitness, safer beauty and a healthy lifestyle. She has expertise with a variety of diets and diseases and believes that there is no one-size-fits-all approach for health.
Comments/ Reviews