Meaty, briny, and juicy, shrimp makes for a delectable source of protein.
And it's no secret how skillful Italian chefs are at handling these delicate sea creatures. With subtleness and sophistication, they have come up with a variety of exquisite shrimp recipes, from fresh springtime primavera and spicy fra diavolo to rich creamy alfredo and many other delightful dishes.
With so many to choose from, we have rounded up a list of classic Italian shrimp recipes for you to explore and enjoy. 
Elements in Italian Shrimp Recipes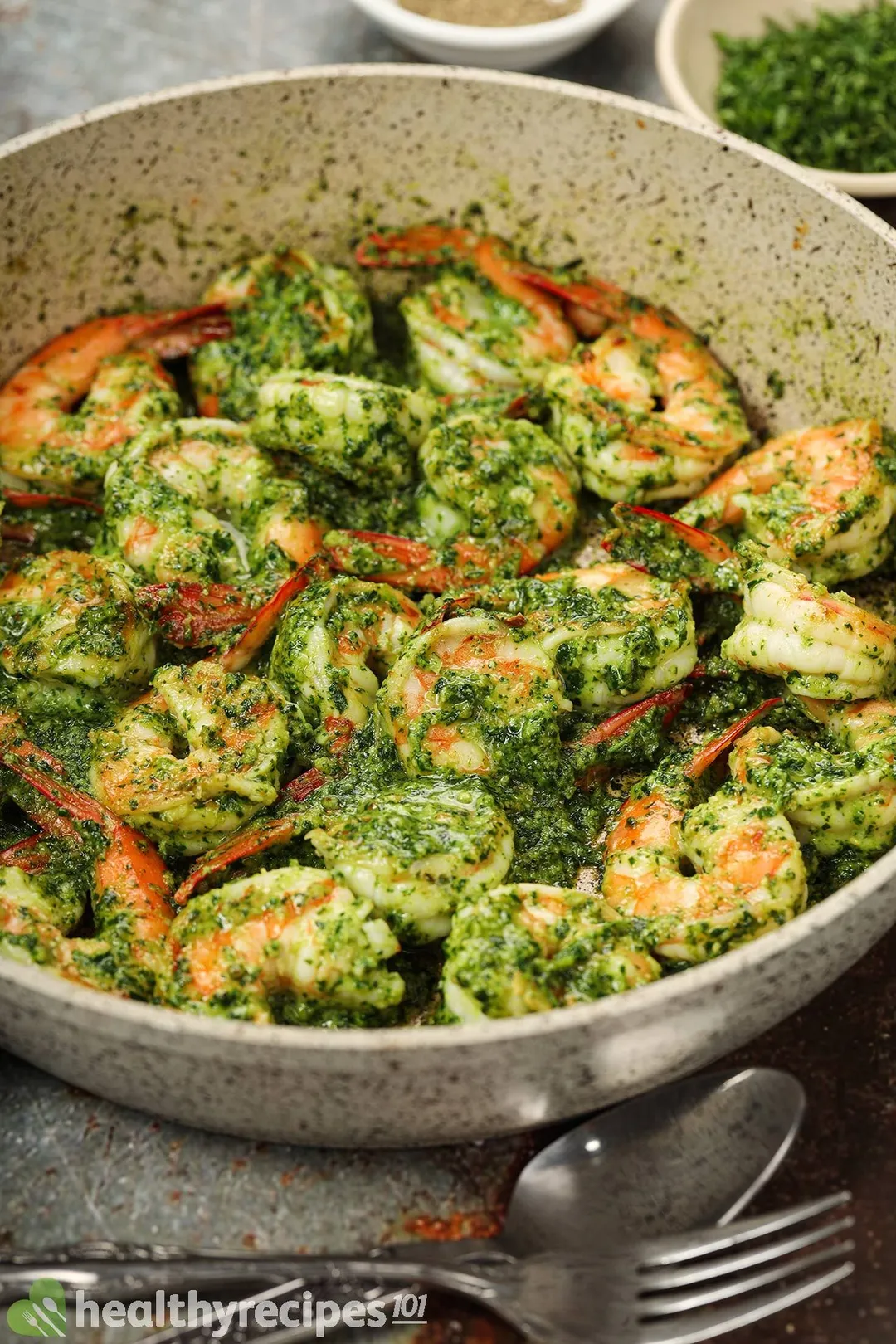 Shrimp is extremely versatile and easy to cook with, but how do you add a classy Italian touch to it? Here are some common ways of combining other ingredients and spices with shrimp:
1. Other Ingredients
When it comes to staples, rice and pasta make the base of many Italian shrimp recipes.
There's a wide range of pasta for you to choose from and get creative with, though some shrimp recipes may require specific types. For example, long-cut spaghetti and fettuccine work best with pesto sauce, while shrimp orzo, as the name suggests, calls for small rice-shaped orzo pasta.
Rice is usually used to make a rich flavorful risotto. Risotto is simply rice cooked in a seasoned broth of choice until it reaches a creamy consistency, which pairs wonderfully well with savory plump shrimp. Some believe you can only use arborio rice for risotto, but many regular varieties work well for this dish too.
Another well-loved ingredient when it comes to Italian cooking is cheese, and shrimp recipes are no exception. From mild mozzarella to fruity and nutty parmesan, the addition of cheese adds more flavor notes and can both balance and unify dishes.
2. Spices
Of course, it is the spices that bring the most originality and character to a dish. In Italian cuisine, the use of herbs is paramount. From the sweet and savory flavor of basil to the pungent taste of thyme and the lemony fragrance of marjoram, any true fan of Italian food can't help but fall in love with these aromatics.
When mixed together, these herbs form what is often called "Italian seasoning," and it is used everywhere.
Best Italian Shrimp Recipes
Now that's all said and done, let's get into these recipes for delicious Italian shrimp dishes.
Those are our suggested Italian shrimp recipes for your next fulfilling meal. We hope you thoroughly enjoy them!
What Is Italian Seasoning?
Though the name is Italian seasoning, this herb mix is commonly believed to be an American invention, created to assemble the exquisite flavors of vibrant Italy into one mix.
The five core herbs that make up a traditional Italian seasoning are basil, thyme, rosemary, marjoram, and oregano. Still, you will find that each brand has a different version with its own variations and additions such as pepper flakes, sage, and garlic powder.
You can use this simple yet flavorful herb mix for many Italian recipes, from pasta, pizza, and spaghetti sauce to salads, seafood, and meat stews.
Homemade Italian Seasoning
If you've run out of your Italian spice blend or just don't feel satisfied with any store-bought mixture, then make your own!
This is a no muss, no fuss kind of task. Plus, it gives you complete control over the flavors of your dish.
There are only two steps: select your desired ingredients and blend them together.
You can base your mixture on the classic ingredients, including dried thyme, rosemary, marjoram, oregano, and basil. Other possible additions are garlic powder, red pepper flakes, sage, parsley, and fennel seeds. 
Feel free to add and adjust to create a herb mixture that best suits your taste.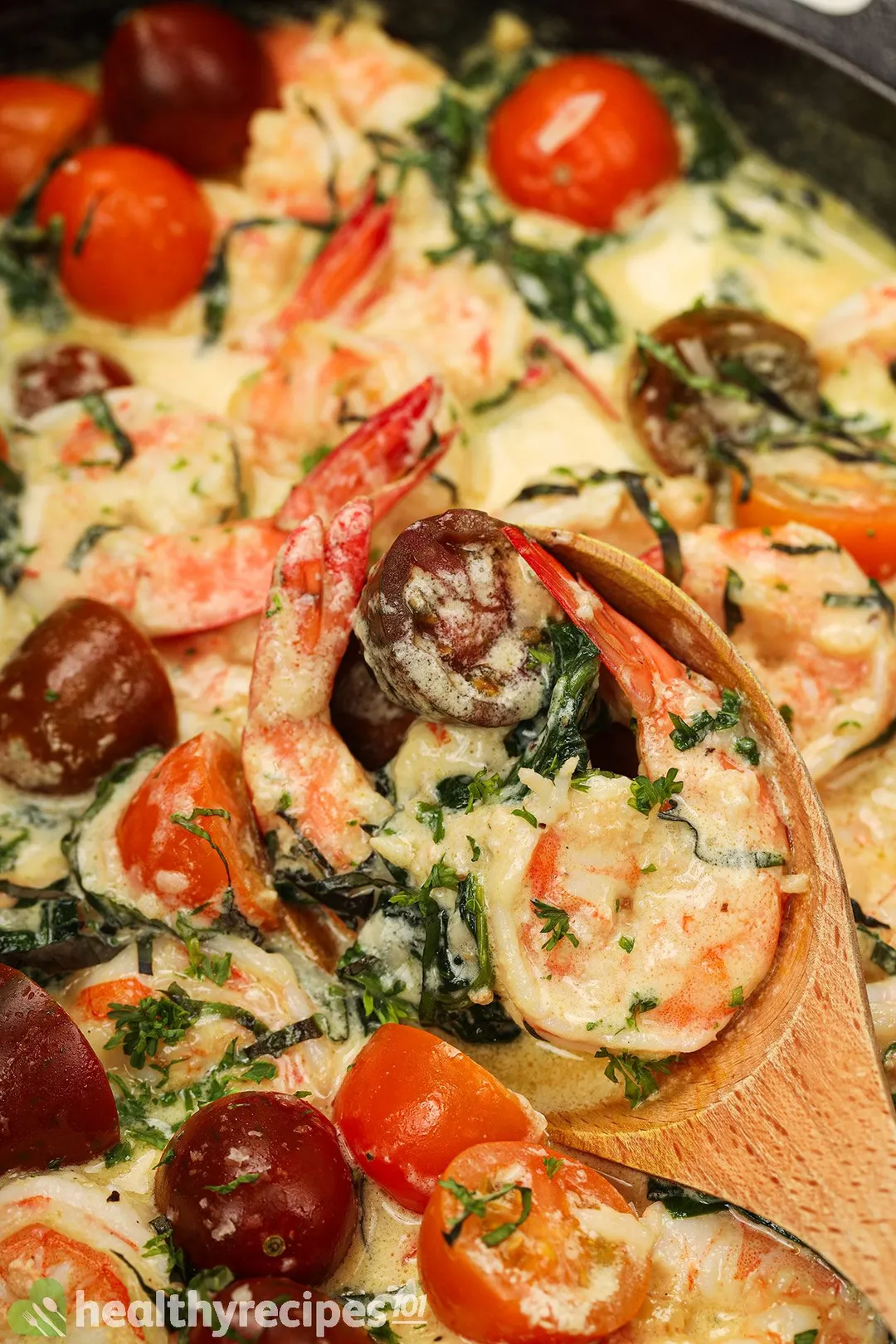 Italian Shrimp Recipes
Want a delightful lunch or hearty dinner? Check out these Italian shrimp recipes with scrumptious savory shrimp.
Ingredients
Directions
Pick your favorite recipe.
Gather the ingredients.
Follow the instructions to give you incredibly tasty Italian shrimp recipe ready in less than an hour!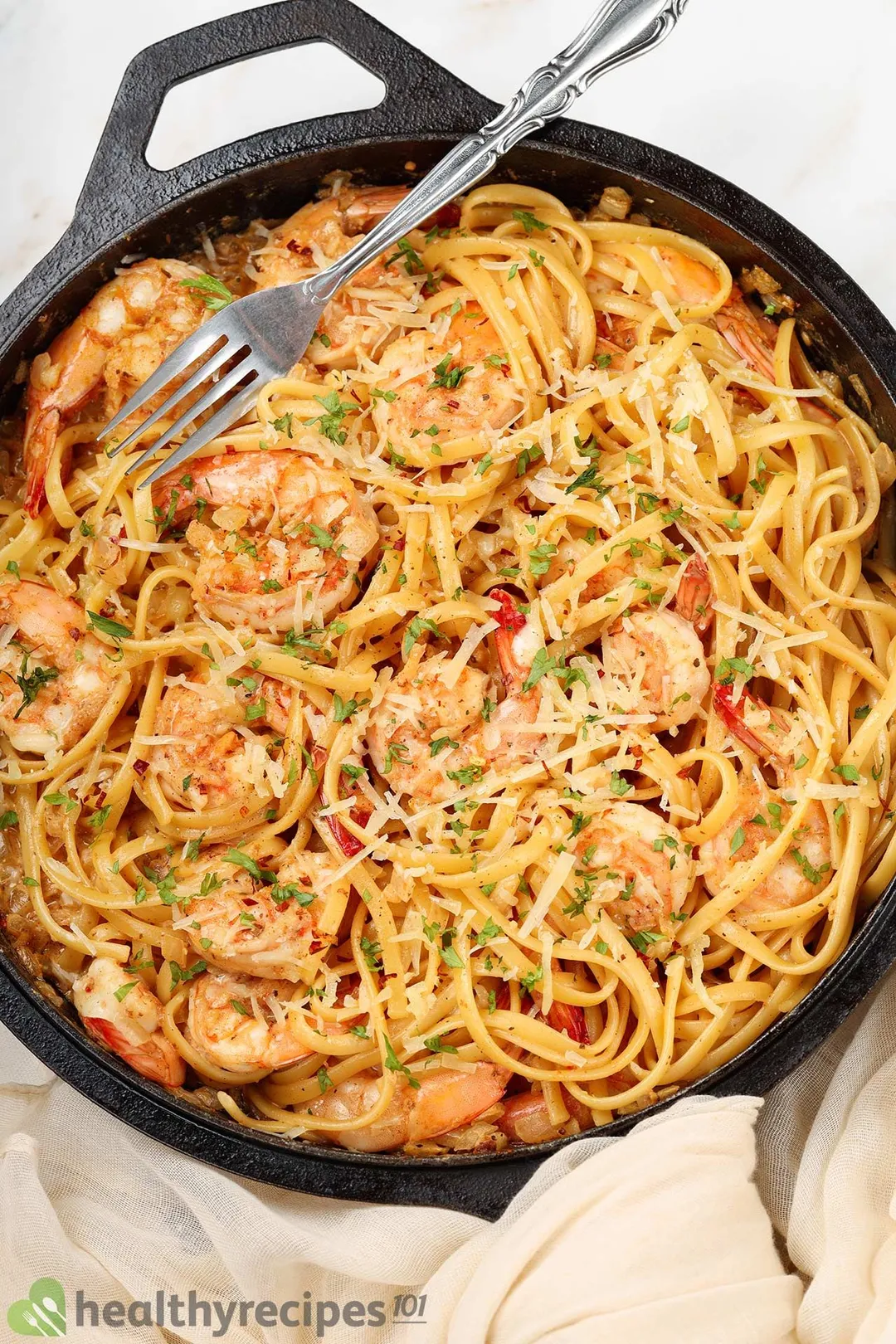 Previous Recipe
Creamy Shrimp Pasta Recipes
Creamy Shrimp Pasta Recipes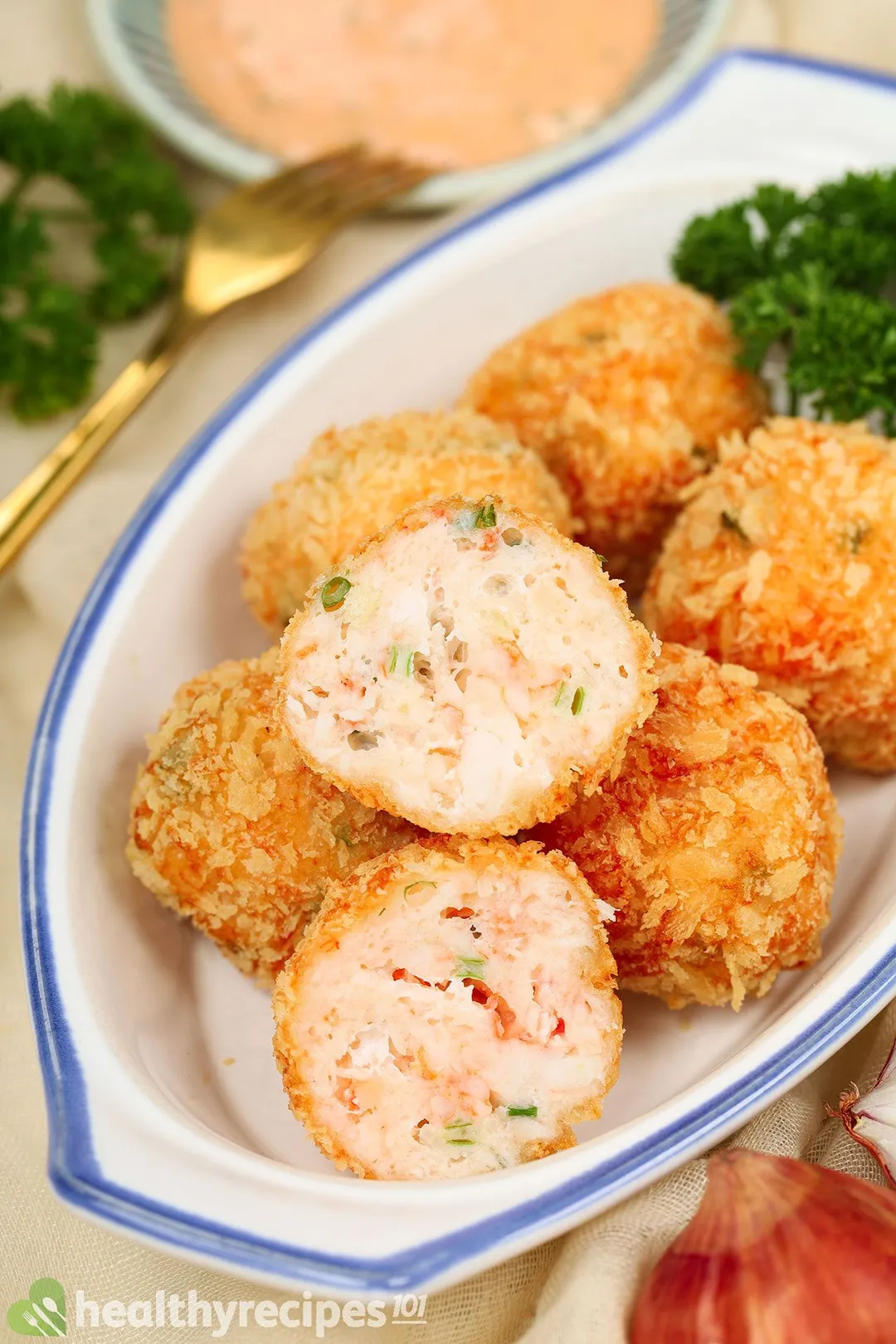 Next Recipe
Shrimp Appetizer Recipes
Shrimp Appetizer Recipes
Writer, Author
Luna Regina is an accomplished writer and author who dedicates her career to empowering home cooks and making cooking effortless for everyone. She is the founder of HealthyKitchen101.com and HealthyRecipes101.com, where she works with her team to develop easy, nutritious recipes and help aspiring cooks choose the right kitchen appliances.
Comments/ Reviews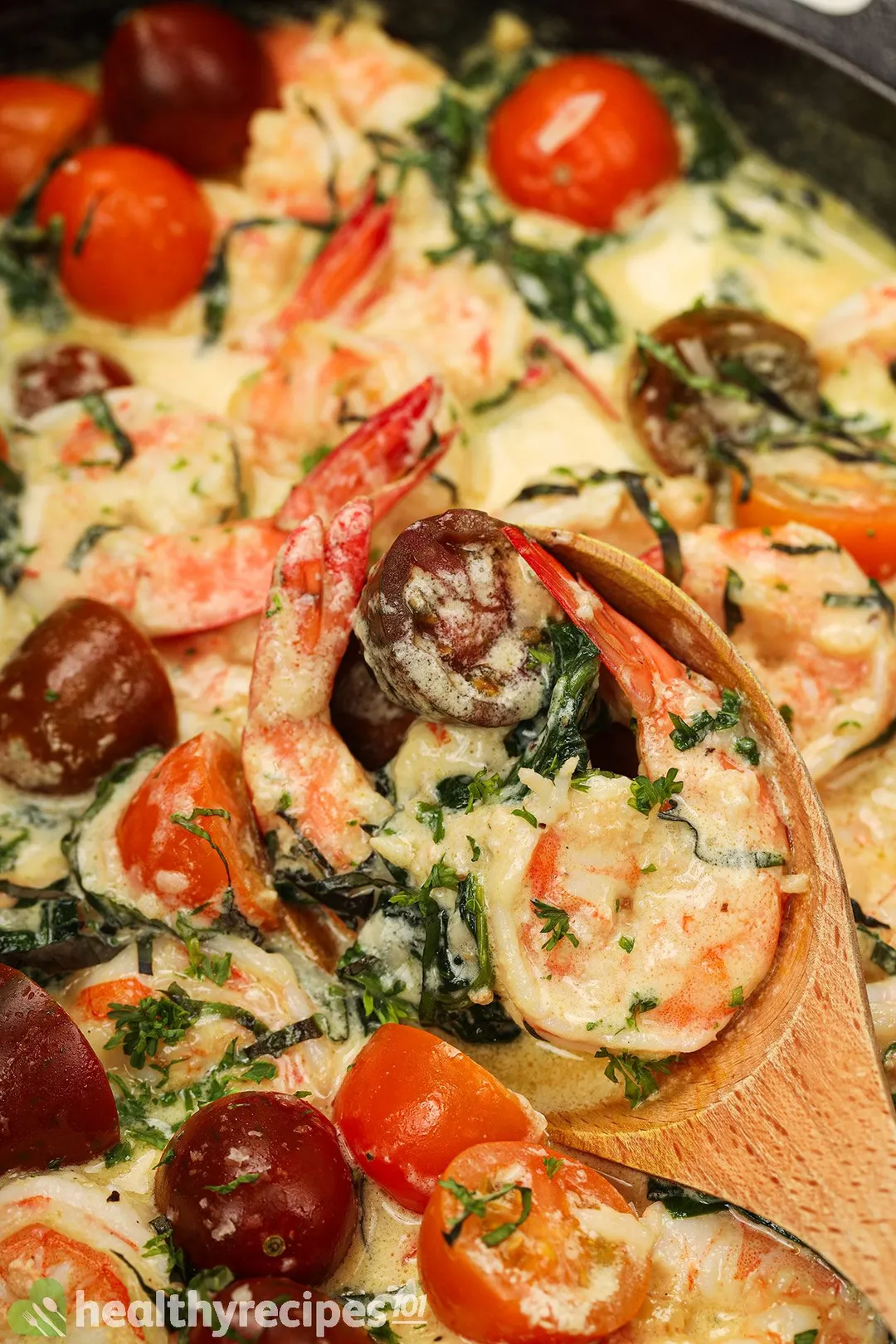 Wow, these Italian shrimp recipes are a must-try! From the classic shrimp scampi to the flavorful shrimp risotto, this roundup has something for everyone. Perfect for a fancy dinner or a cozy night in.