Embrace the beauty of homemade food with these shrimp casserole recipes that bring great warmth and comfort. These golden dishes with juicy shrimp scattered throughout are sure to make a filling and wholesome meal for the whole family to enjoy. Even better, they can be put together with little effort, so regardless of how busy you are, a juicy plateful of shrimp casserole is only 20 minutes away. 
What Can You Add to Shrimp Casserole?
Shrimp casserole is infinitely versatile when it comes to ingredients. In addition to the essentials, here are some additions you can make to elevate the dish with new textures and flavors:
Rice, wild rice, pasta, quinoa, and orzo all make fantastic additions to shrimp casseroles. Since there are already so many ingredients, their neutral flavors keep the taste buds from being overwhelmed while still making it filling enough to be a satisfying main dish. 
Needless to say, shrimp casseroles can't go without some shrimp. However, you can also make a seafood feast out of it and add scampi, various fish, squid, scallops, crabmeat, etc. for a magnificent dish that's sure to steal the show at any dinner party. 
You can up the nutritional value by loading it up with your favorite veggies. They also help to diversify the taste and texture of the dish. Some common choices are spinach, onions, bell peppers, broccoli, and squash.
Check Out Our Most Popular Shrimp Casserole Recipes
1 of 3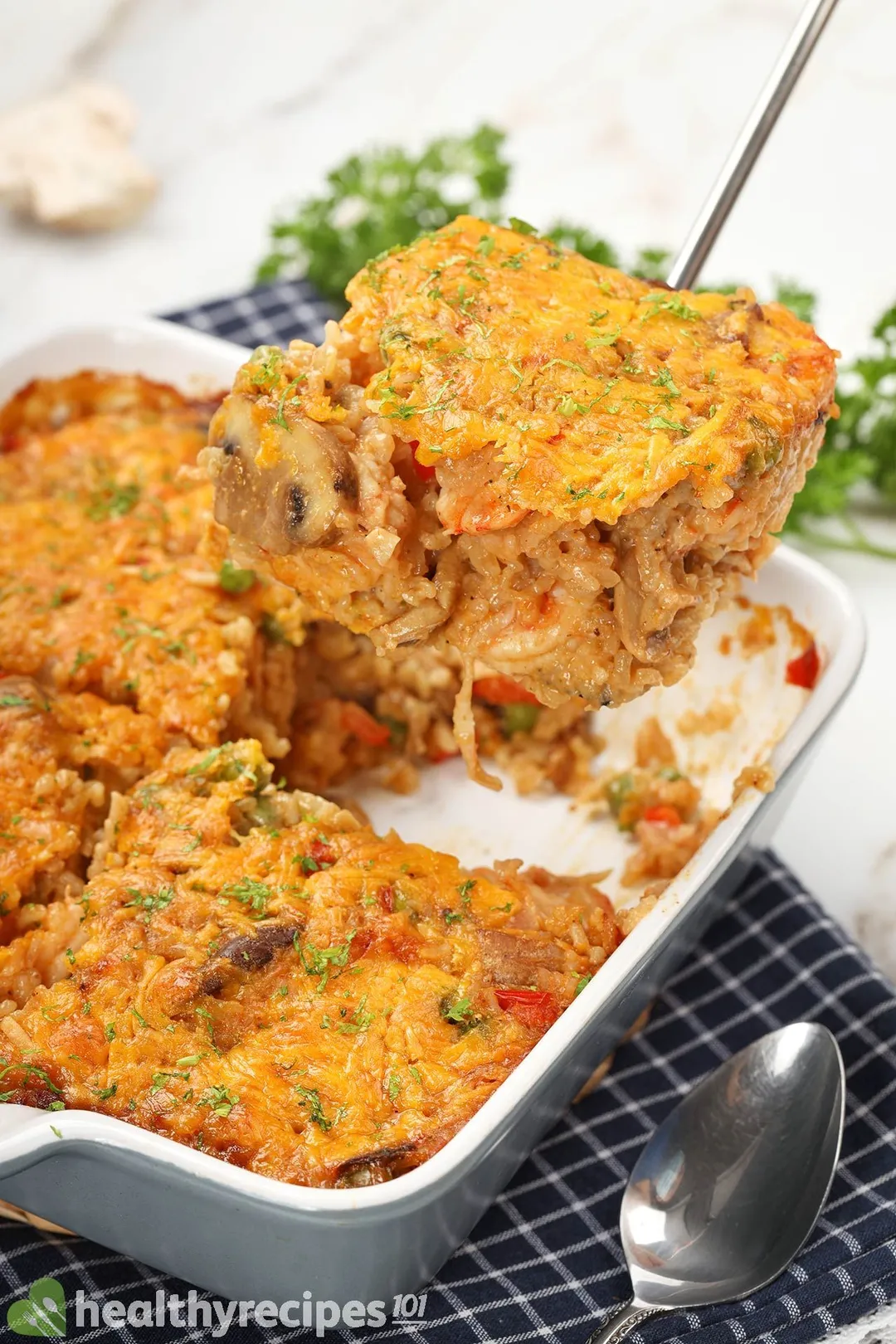 1 of 3
Cheesy Shrimp Casserole Recipe
Warm, creamy, and scrumptiously cheesy, this casserole will be a weeknight hit. If you know you'll be strapped for time, make it a day before and simply reheat it when needed.
Get the
recipe
.
2 of 3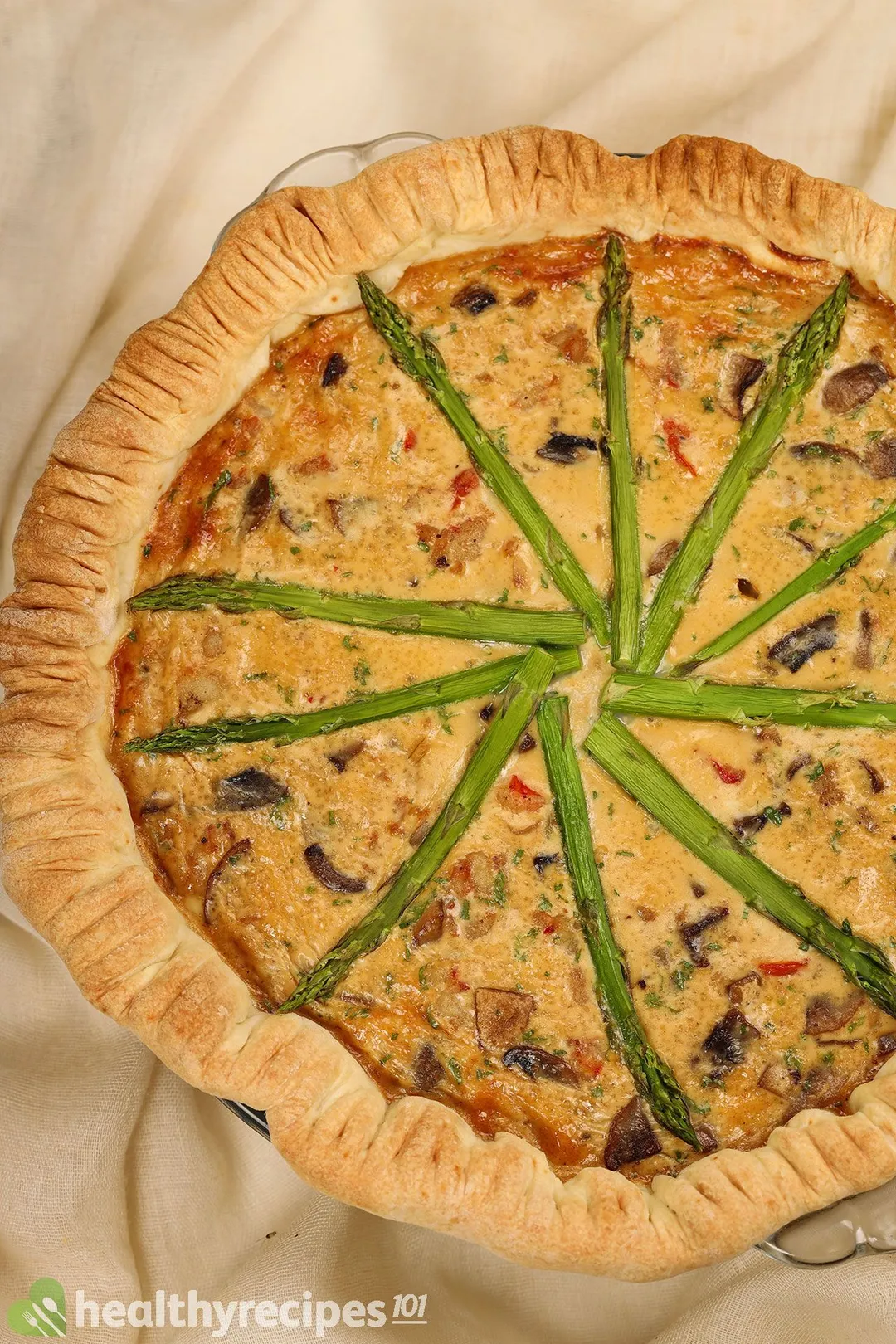 1 of 3
Shrimp Quiche Recipe
Just one bite of this quiche can totally turn your day around and make it seem better. It includes tasty mushrooms in a creamy, decadent center. Moreover, you can prepare it days ahead, freeze it, and simply bake it when needed.
Get the
recipe
.
3 of 3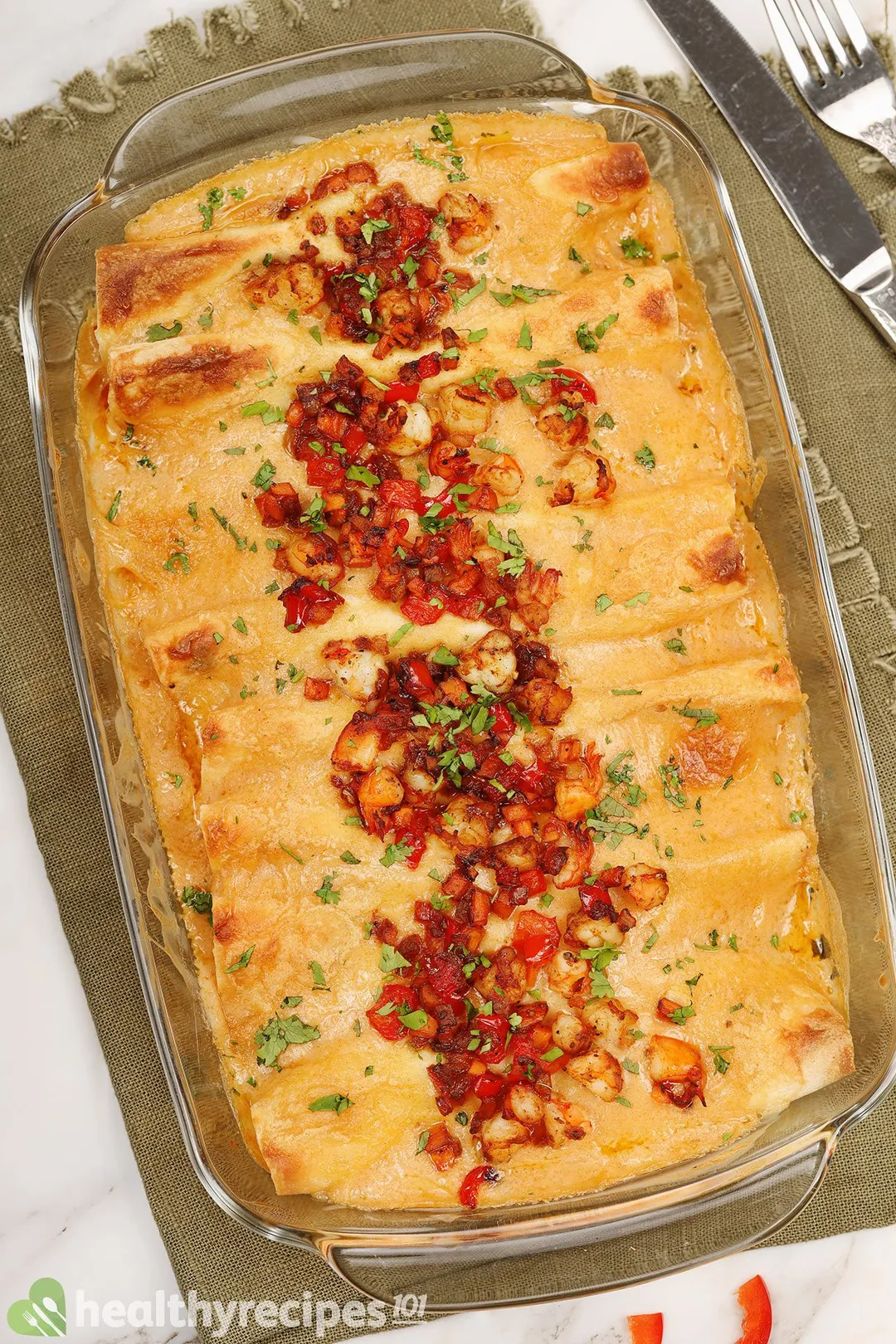 1 of 3
Shrimp Enchiladas Recipe
This fulfilling Tex-Mex specialty will attract heaps of attention. The enchiladas are pretty as a picture, plus, they taste exceptional. A worthy addition to your repertoire!
Get the
recipe
.
Tips to Make the Perfect Shrimp Casserole
Casseroles have a relatively straightforward cooking process, most of which involves gathering up the ingredients and letting the oven do the work. However, good cooking is all about the little details: 
If your recipe calls for pasta, reduce the boiling time by a few minutes so it goes into the oven more on the firm side. This ensures that it won't become too mushy after being cooked for a second time. 
Meat tends to release liquid when being cooked, so it's best that you quickly sear it first then dab it with a paper towel to soak up the grease and avoid making the casserole soggy. You can also lightly brown the meat to extract the fat and give it a toasted aroma. 
Generally, the casserole dish should be about three-quarters full to leave room for the ingredients' expansion. Any more than that and it might spill over. If you're worried about spillage, cover the top with a lid or foil. 
Pay Attention to the Dish's Material
Casserole dishes are usually made of ceramic, glass, and cast iron. Ceramic is non-stick and can withstand high heat, but this also means it takes longer to cook. 
Glass makes it easier to monitor the cooking progress, but it could shatter when the temperature changes drastically. Cast iron retains heat well and keeps the food hot but it's quite heavy, so be careful when you're removing the dish from the oven. 
Let the Casserole Cool Off
After removing it from the oven, let the casserole sit for 10 - 15 minutes before digging in. This gives the ingredients time to settle and prevents the casserole from turning soggy. 
How to Freeze and Reheat Casserole
Casseroles can be quite a sizable dish, so you may sometimes end up with leftovers. It's a waste to throw that much good food away, so here are some basics on how to preserve and reheat the casserole. 
Unless you plan on eating the leftovers for the next few days, it's best to freeze the casserole. If kept in a freezer-safe container or aluminum foil-wrapped dish, it should last for three to six months. Make sure you leave a little extra space to allow room for expansion and avoid freezer burn. 
There are certain foods that don't freeze well and might change texture once thawed, such as dairy products, eggs, or starchy vegetables. If your dish contains these ingredients, make sure you eat it soon and avoid freezing if possible. 
Thaw frozen casserole in the fridge for 24 hours prior to baking. Leave it at room temperature for a little then bake it for around 20 - 30 minutes at 350°F. In addition to the oven, you can also use the stovetop, microwave, or air fryer for smaller portions. 
Casseroles may look impressive in the dish, but they are well known for being quick and easy to make. All you need to do is put together the ingredients and let the oven do most of the work. If you love shrimp and want to make flavorful meals with it, take a look at our shrimp casserole recipes list and get inspired.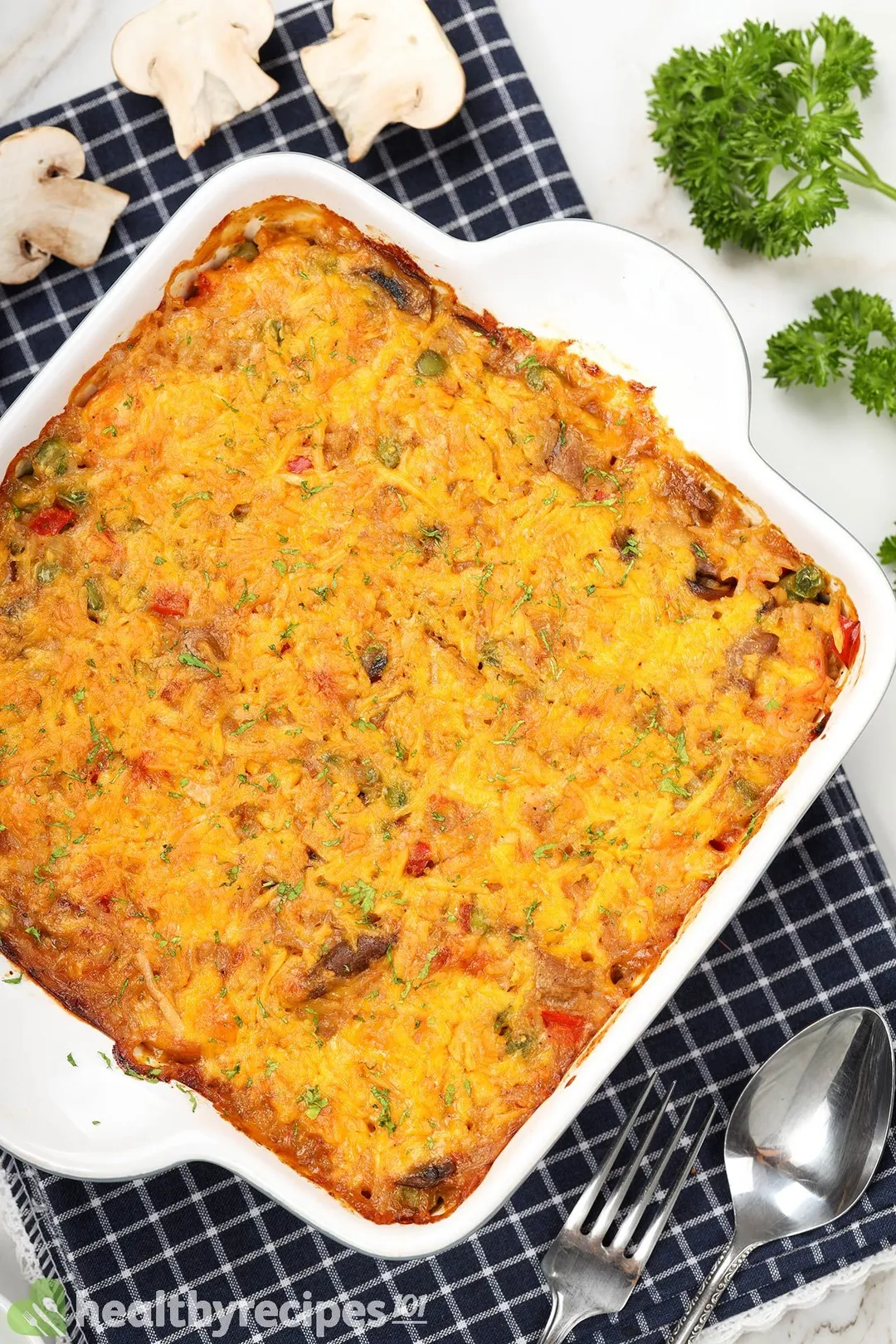 Shrimp Casserole Recipes
Find a quick, easy, and still utterly delicious fix for your busy day meals with these shrimp casserole recipes.
Ingredients
Directions
Pick your favorite recipe.
Gather the ingredients.
Follow the instructions to give you incredibly tasty shrimp casserole dishes ready in less than an hour!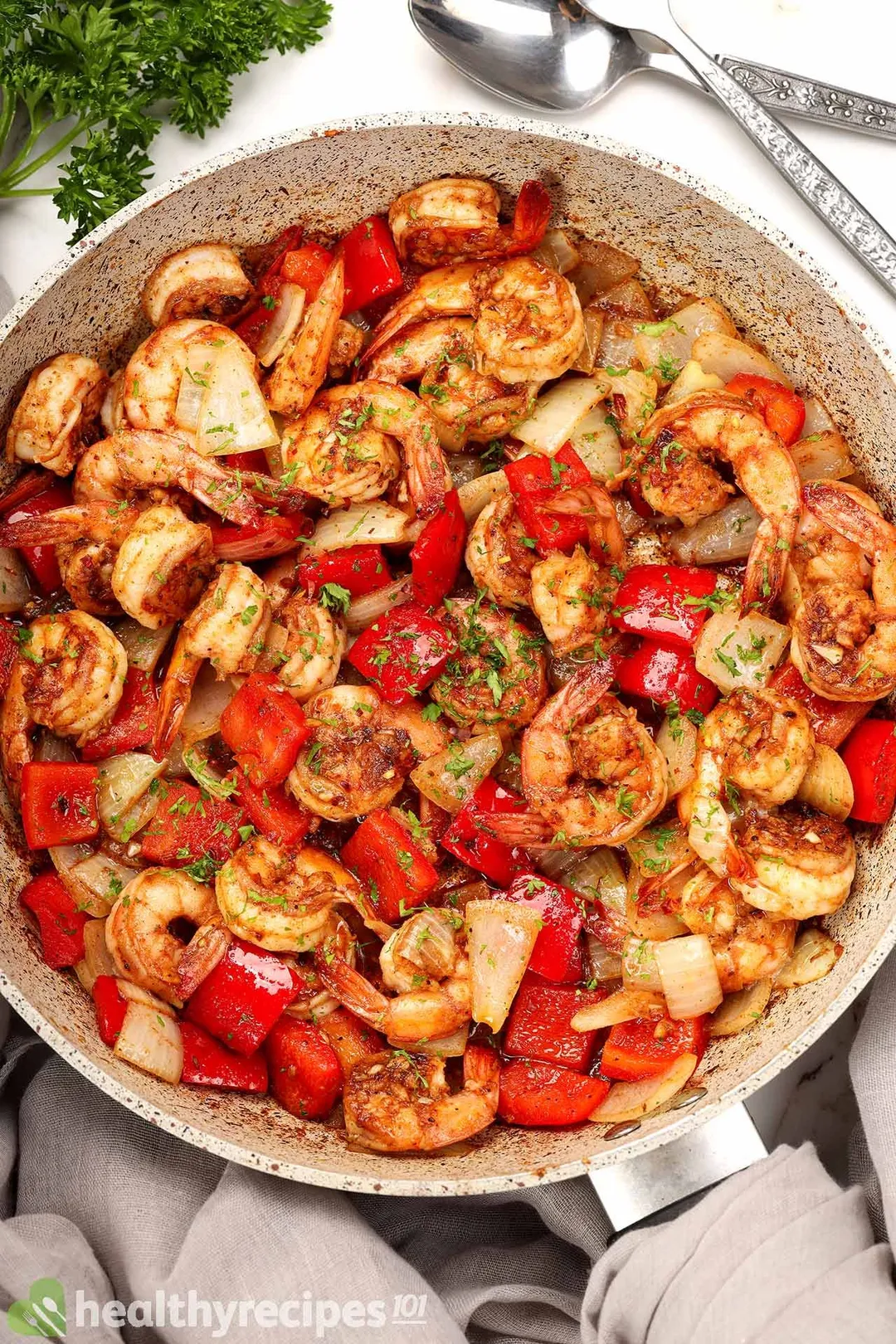 Previous Recipe
Cajun Shrimp Recipes
Cajun Shrimp Recipes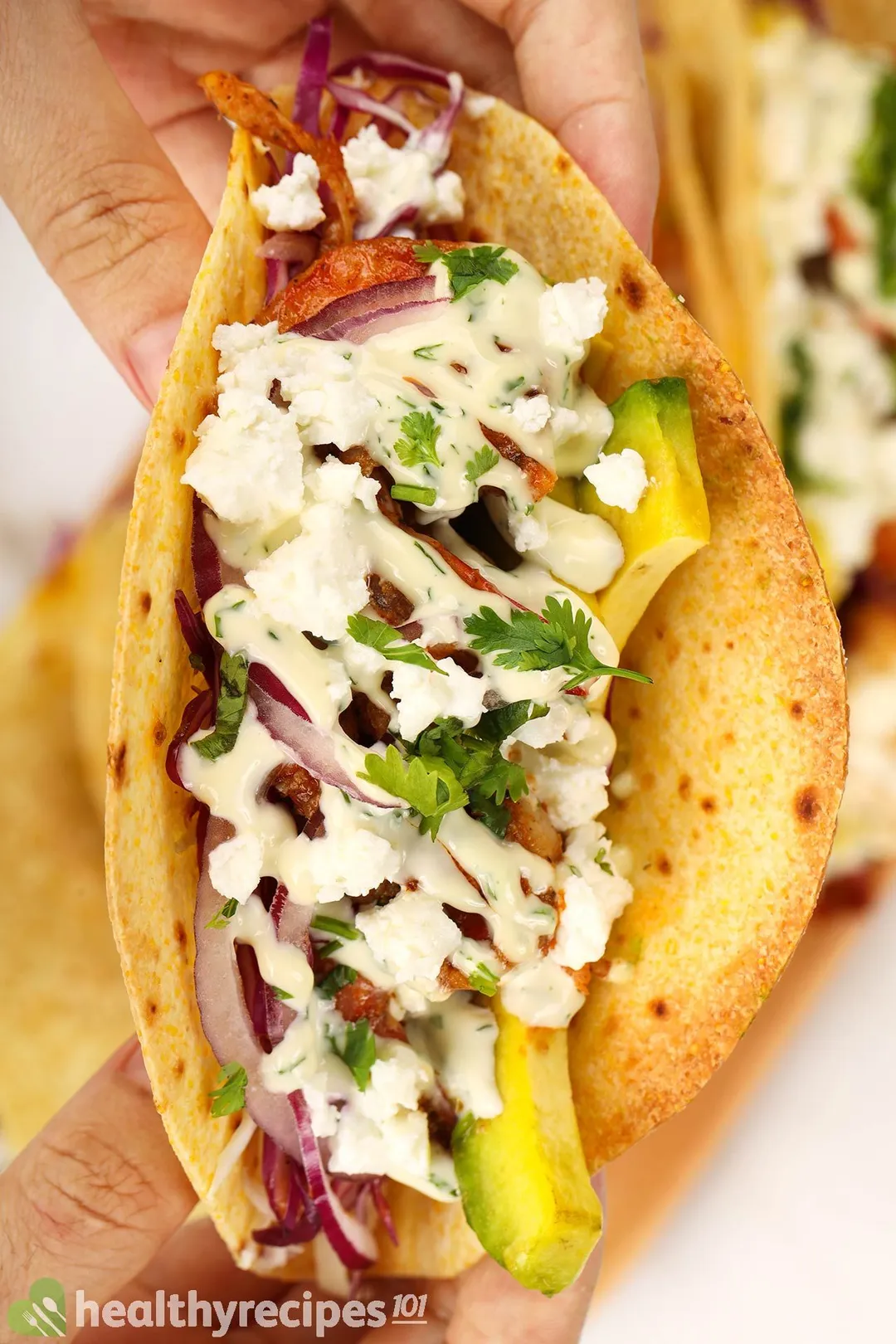 Next Recipe
Shrimp Tacos Recipes
Shrimp Tacos Recipes
Writer, Author
Luna Regina is an accomplished writer and author who dedicates her career to empowering home cooks and making cooking effortless for everyone. She is the founder of HealthyKitchen101.com and HealthyRecipes101.com, where she works with her team to develop easy, nutritious recipes and help aspiring cooks choose the right kitchen appliances.
Comments/ Reviews