Shrimp and tacos are a foolproof combination that never fails to impress. A tortilla shell filled to the brim with plump juicy shrimp, colorful veggies, and a flavorful sauce undoubtedly makes for a satisfying dish. 
Since these two foods are versatile, there is a lot of room for experimentation, whether with the ingredients or cooking methods. For inspiration and specific instructions, check out our shrimp tacos recipes list.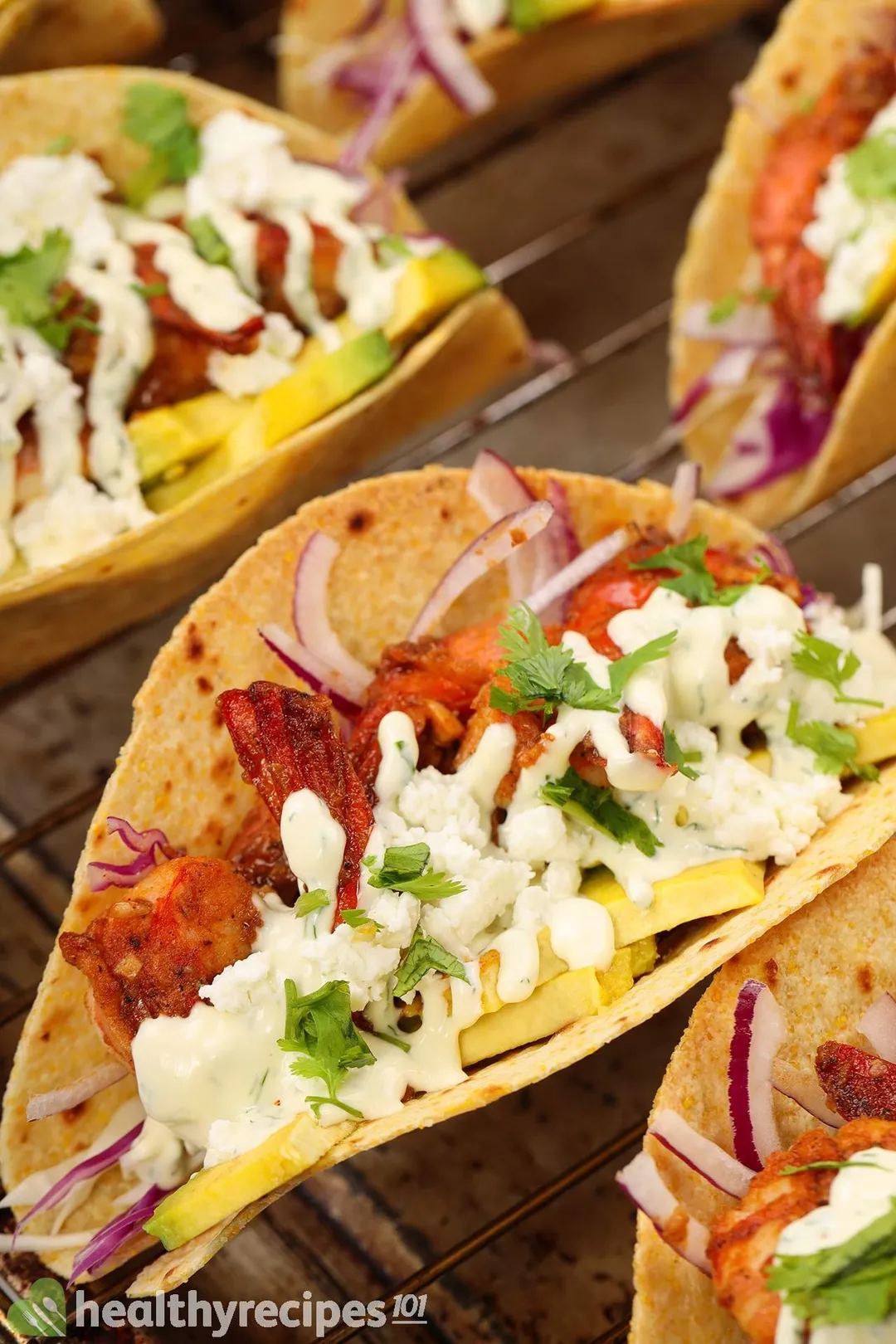 The Best Tortillas for Shrimp Tacos 
Taco shells may seem bland, but they play a crucial role in laying a base for the fillings and toppings. Here are some popular types to choose from when making tacos:
This type of tortilla is traditionally used in Mexican tacos. Made with a corn flour called masa harina, it's soft and pliable while also being slightly chewy. Flavor-wise, it usually has the scent of toasted corn with a mild and pleasant sweetness. 
This variety is made from wheat flour, which results in a more neutral taste than corn tortillas. It's also sturdier and bigger, so in addition to tacos, it's also often used for dishes with loads of filling like burritos, enchiladas, or chimichangas. 
If you're looking to experiment with different taco shells, there are quite a few you can choose from. For something more colorful and eye-catching, try blue corn tortillas and beetroot tortillas. Switch things up with a Middle Eastern fusion using pan arabé tortillas, which have a puffy and thick texture similar to pita bread.
Check Out Our Popular Shrimp Tacos Recipes
1 of 2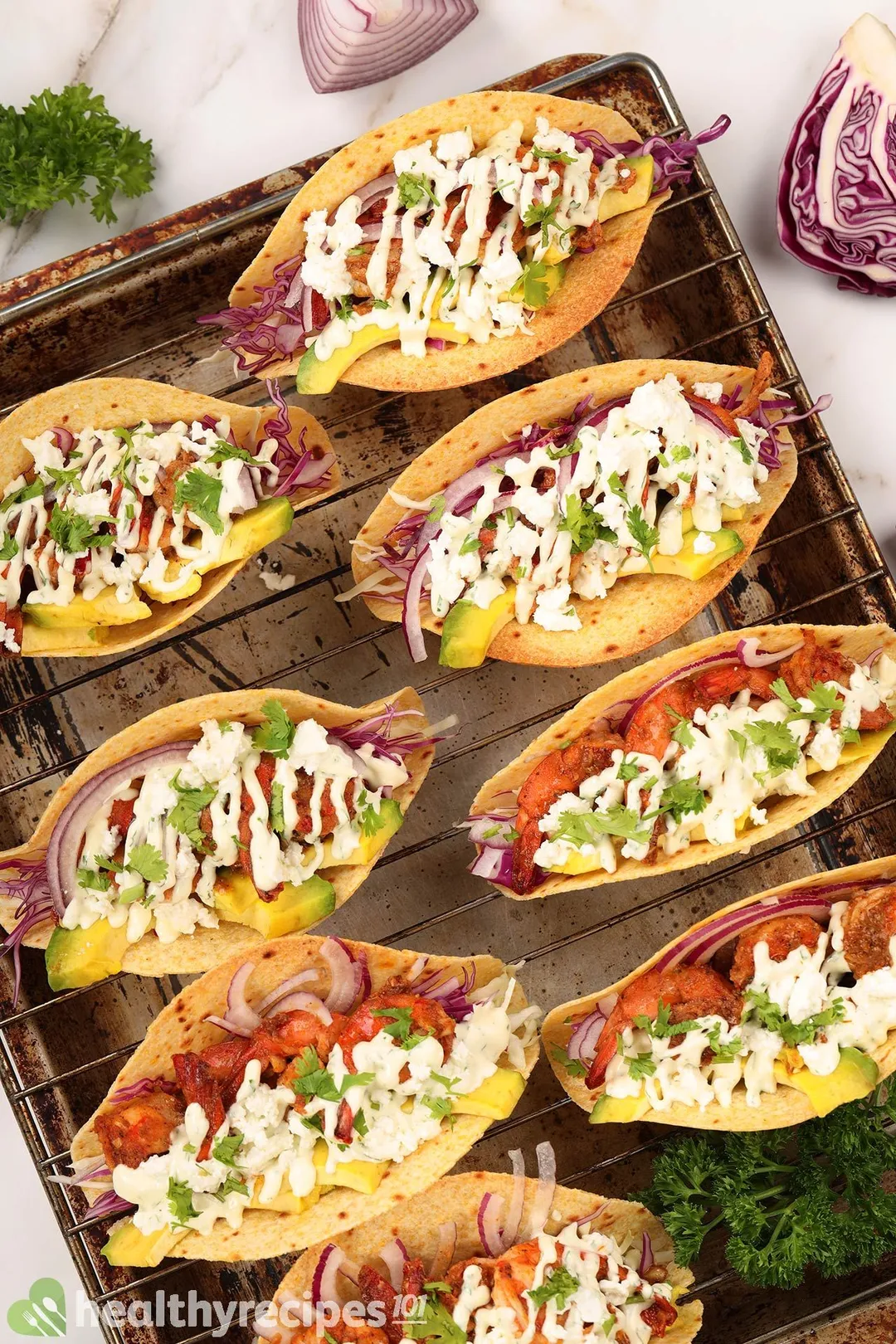 1 of 2
Shrimp Tacos Recipe
Tacos made from scratch are delicious. These are simple, with no over-the-top ingredients. Rustics like cabbage, avocado, onion, and cheese create the bulk of each taco, yet they taste like a fortune.
Get the
recipe
.
2 of 2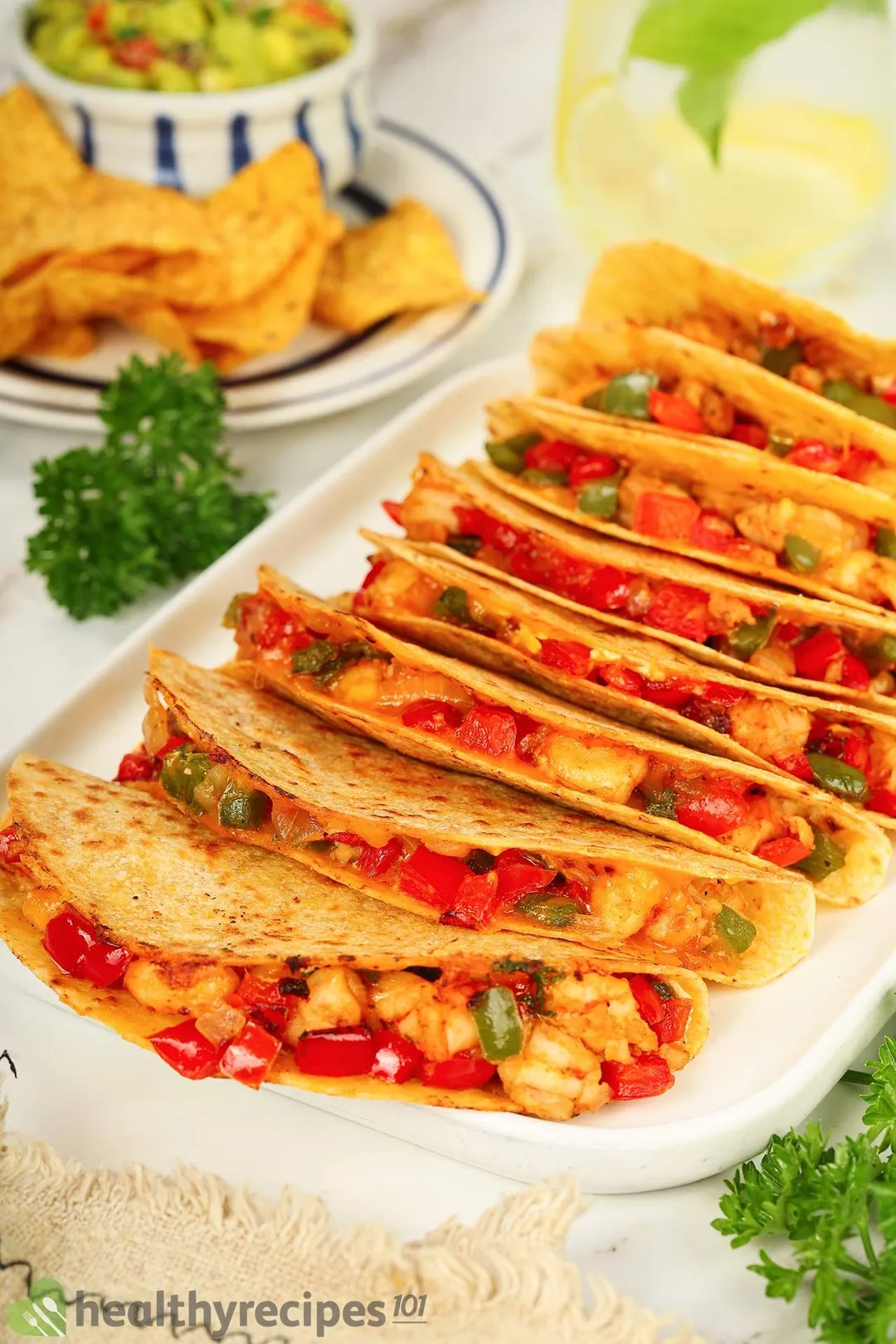 1 of 2
Shrimp Quesadilla Recipe
This cheese-stuffed tortilla includes bell peppers for a pop of color and an added crunch. Typically served as a snack, this dish's popularity lies in its being easy to prepare and inexpensive.
Get the
recipe
.
Toppings for Shrimp Tacos
Taco toppings not only give the dish a good first impression but also make it more exciting by adding an extra layer of texture and flavor. Here are some classic options that you can include in almost any shrimp tacos recipe:
This classic side dish also makes a wonderful topping for shrimp tacos. The shredded cabbage's crunchy texture nicely contrasts with the shrimp's plumpness. The slaw is often tossed with vinaigrette, sour cream, lime juice, or mayonnaise so it adds an exciting extra layer of flavor to the dish. 
Brighten up your shrimp tacos with some fresh and vibrant mango salsa. Traditional salsa often features tomatoes, bell peppers, red onions, and jalapeño. Add ripe mangoes to the mix, and you'll get a gorgeous mixture of sweet and slightly spicy flavors that dance on the tongue with each bite. 
Black beans are a staple in many Mexican and Latin American dishes. Their mildly sweet flavor keeps the tacos from becoming too overwhelming, while the creamy texture creates a fun eating experience. Plus, they're extremely convenient as they cook in minutes or simply come straight from store-bought cans. 
This is another Mexican staple that you can whip up in less than 10 minutes. Guacamole consists of avocados mashed with veggies, herbs, lime juice, and spices. The result is a subtly sweet mixture with a zesty undertone that gives your shrimp tacos a refreshing summer lightness. 
Contrary to the toppings above, this one brings in all the briny and sour flavors. Pickling veggies help to intensify their flavors thus bringing great depth to the tacos. Some common choices that might pair well with the shrimp's seafood sweetness are jalapeños, red onions, and radishes. 
What to Serve with Shrimp Tacos?
Tacos are more commonly known as street food, but you can also turn them into a complete meal by adding a complementary side dish. These are our top choices for making a full Mexican-themed meal.
This dish is made by cooking rice with veggies and herbs, then simmering it in a hearty mixture of tomato sauce and broth. It's a vibrant dish that's full of warmth and flavors, perfect to go along with your shrimp tacos to create a comforting homemade meal. 
A salad makes for a convenient side dish that you can whip up when you're making tacos. You can keep up with the Mexican theme by making Mexican salads using readily available ingredients such as tomatoes, corn, avocados, etc. If you have access to tropical fruits, consider a fruit salad tossed with a citrusy lime dressing for a heavenly mixture of sweet and sour.  
This Mexican and Tex-Mex dish cooks beans with various condiments until they thicken into a creamy consistency. The flavors are surprisingly complex, containing sweet earthy notes that are layered with the aromas of various herbs and spices. Paired with shrimp tacos, they make an interesting meal that varies in both taste and texture.
When it comes to versatility, tacos are unparalleled, even more so with shrimp as the main ingredient. There's no limit to what you can make, so hopefully, with our shrimp tacos recipes list, you've found something to cook up for yourself and your loved ones.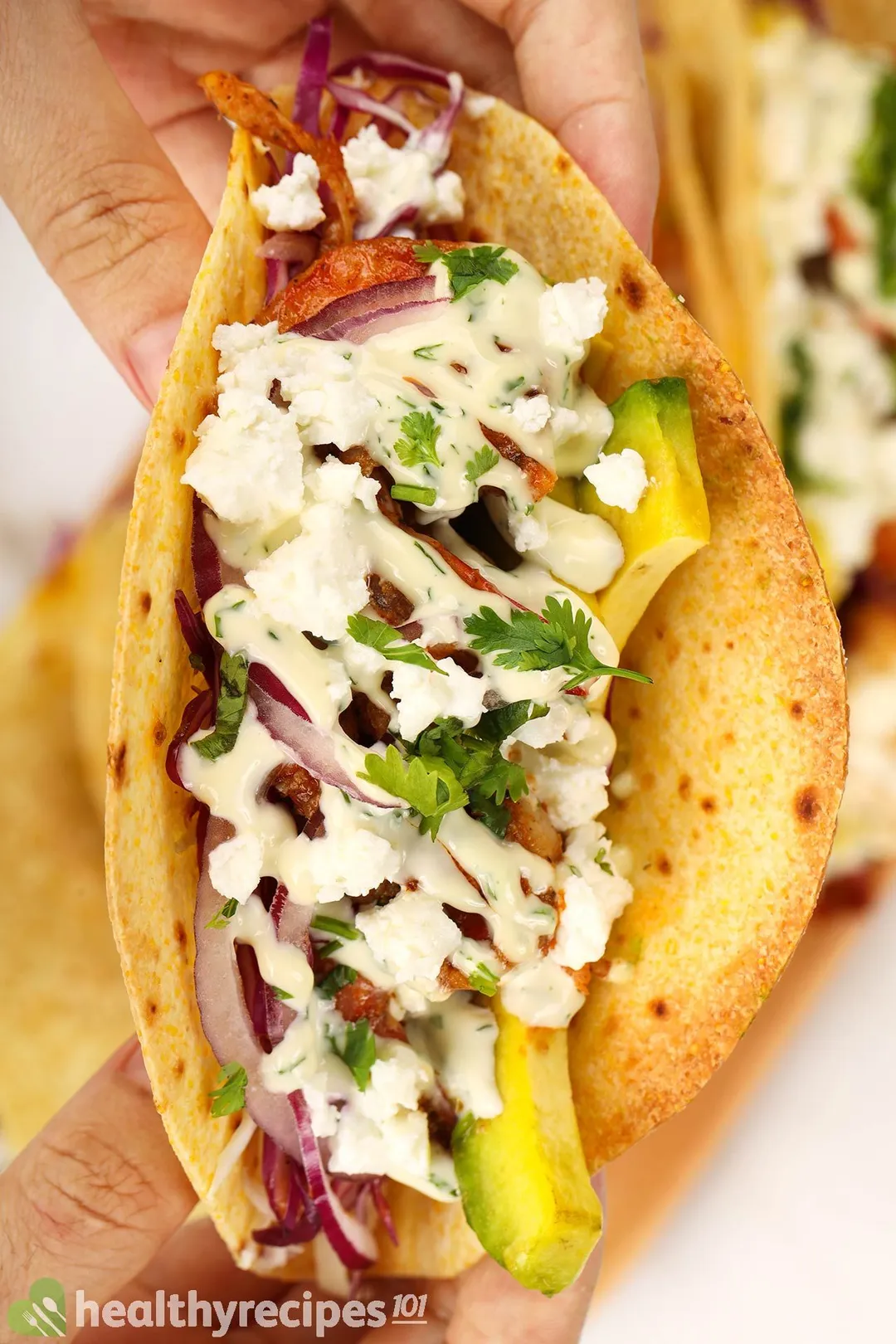 Shrimp Tacos Recipes
Looking for quick ways to bring flavors to your meal? Check out these shrimp tacos recipes for exciting dishes that you can easily make.
Ingredients
Directions
Pick your favorite recipe.
Gather the ingredients.
Follow the instructions to give you incredibly tasty shrimp tacos ready in less than an hour!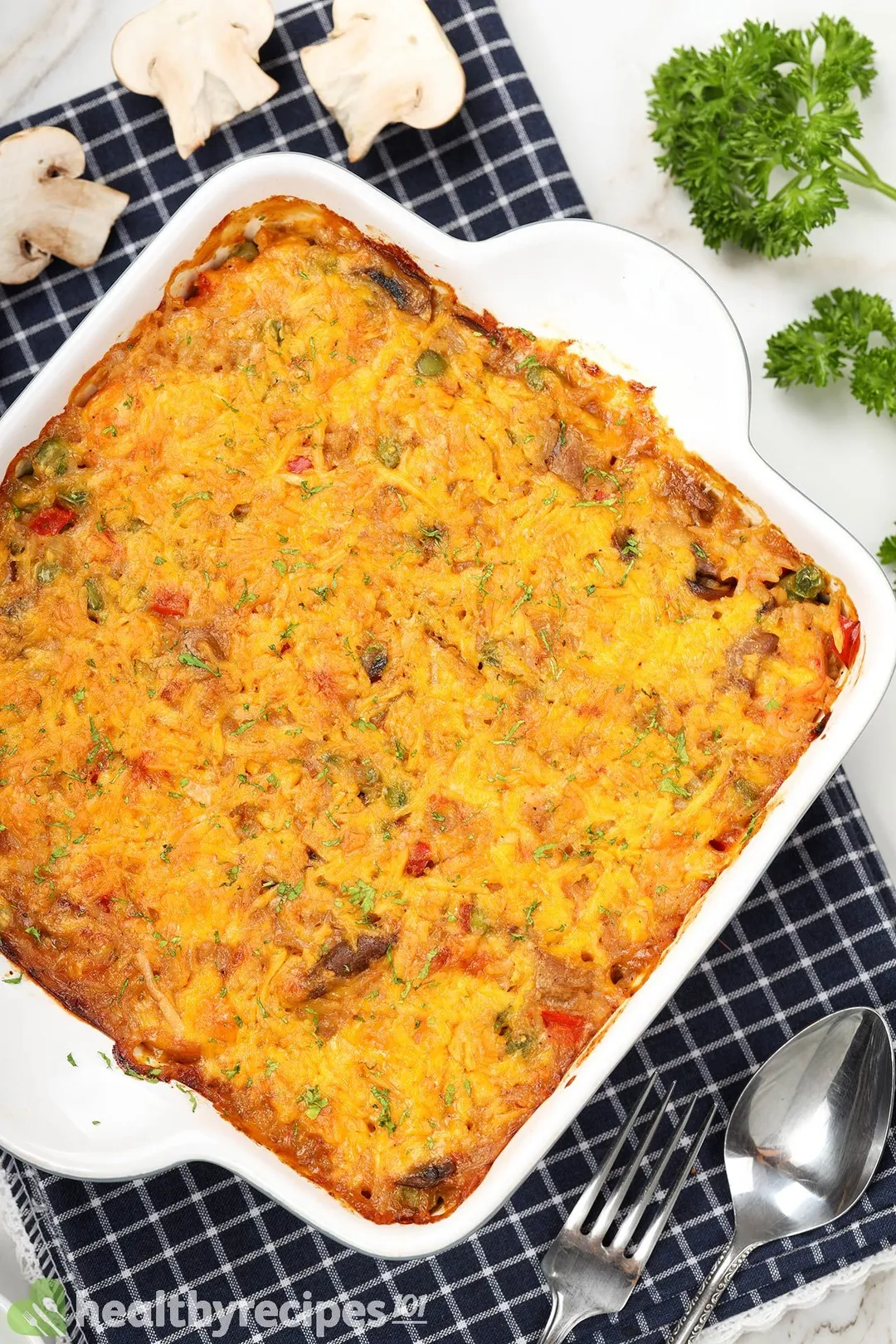 Previous Recipe
Shrimp Casserole Recipes
Shrimp Casserole Recipes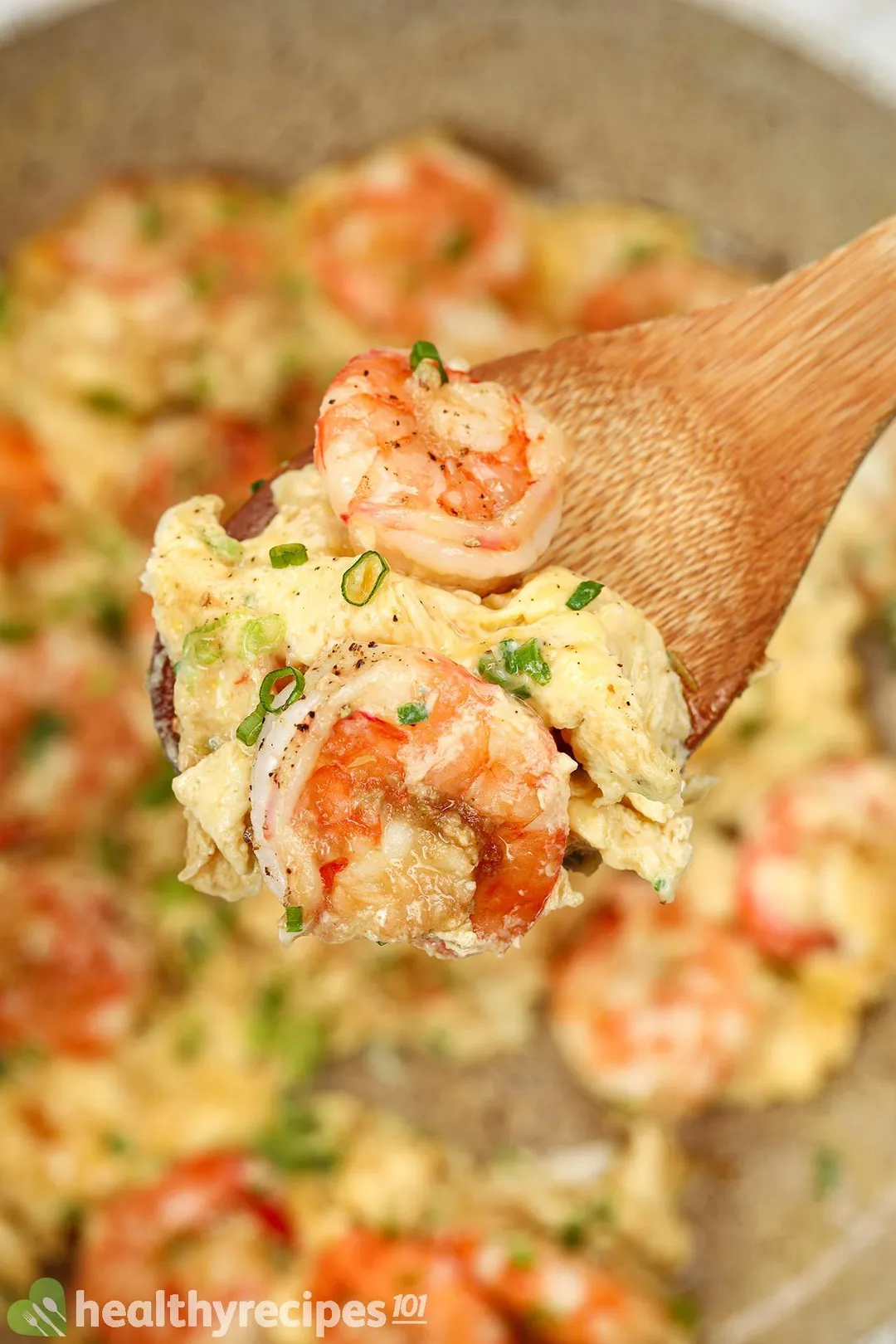 Next Recipe
Shrimp Stir-Fry Recipes
Shrimp Stir-Fry Recipes
Writer, Author
Luna Regina is an accomplished writer and author who dedicates her career to empowering home cooks and making cooking effortless for everyone. She is the founder of HealthyKitchen101.com and HealthyRecipes101.com, where she works with her team to develop easy, nutritious recipes and help aspiring cooks choose the right kitchen appliances.
Comments/ Reviews