Are you looking for a crowd-pleaser that you can whip up in minutes? Today's avocado crema recipe might be it. It's bursting with flavor, creamy, and goes well with veg sticks or tortilla chips.
What Does Avocado Crema Taste Like?
If you love guacamole, you'll probably have a thing for avocado crema, too. It blends together avocado, sour cream, lime juice, salt, pepper, and lots of cilantro until everything becomes smooth and uniform. It's garlicky, robust, and fresh, a great party snack that comes together in just five minutes.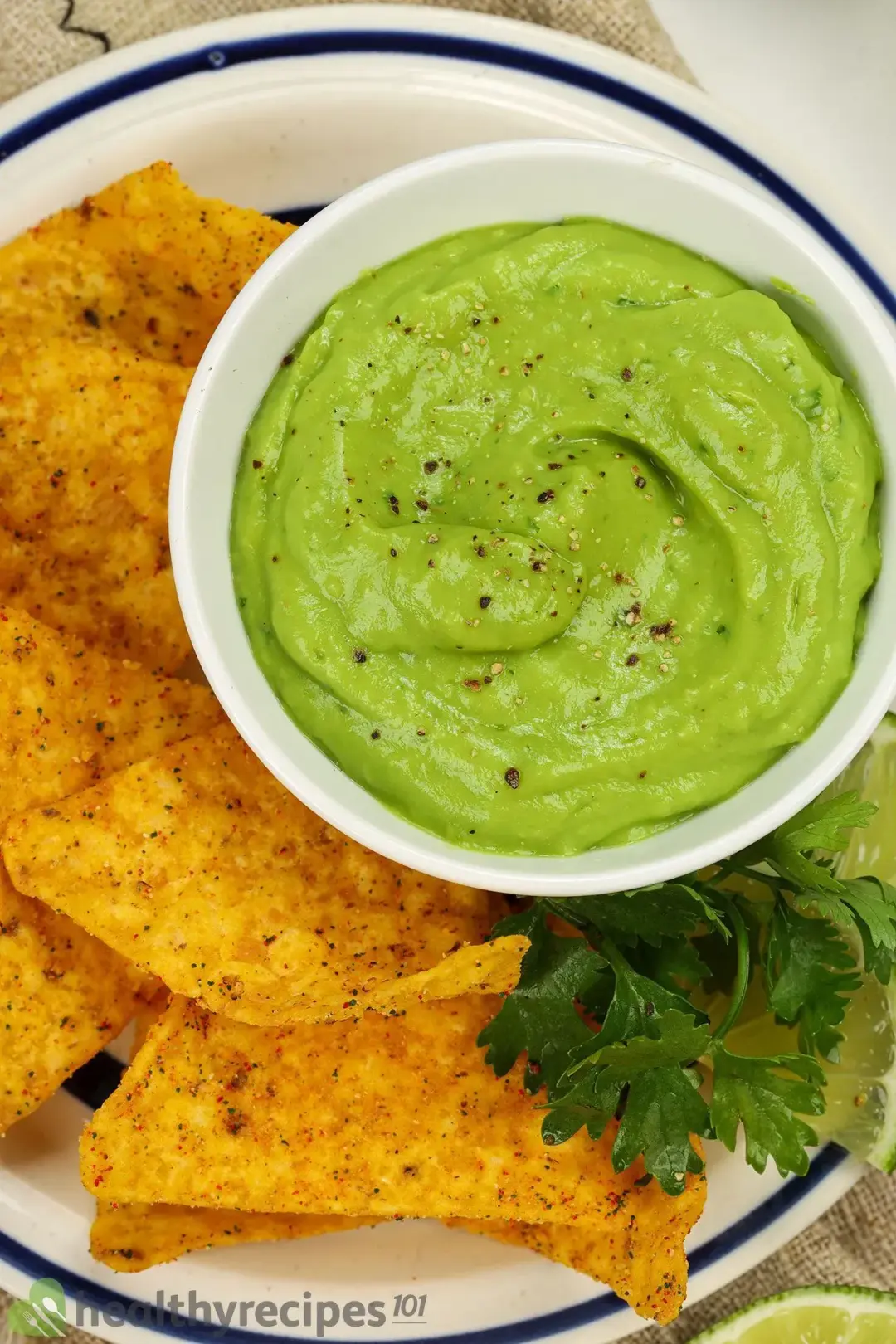 We love this green dip with some tortilla chips. You can also serve it with some veg sticks—carrot, celery, cucumber, etc. Plus, it goes well with meat as a sauce, and salads or burritos as a dressing.
Ingredients for Avocado Crema
Avocado: if you prefer a nice-looking sauce, aim for the ones with the greenest flesh you can find. Otherwise, any ripe avocado would do, even the ones with bruised spots.
Cilantro and garlic: as much as you'd like.
Greek yogurt.
Chips: we use Doritos®.
Salt, pepper.
Lime juice: for a milder tanginess, opt for lemon juice instead.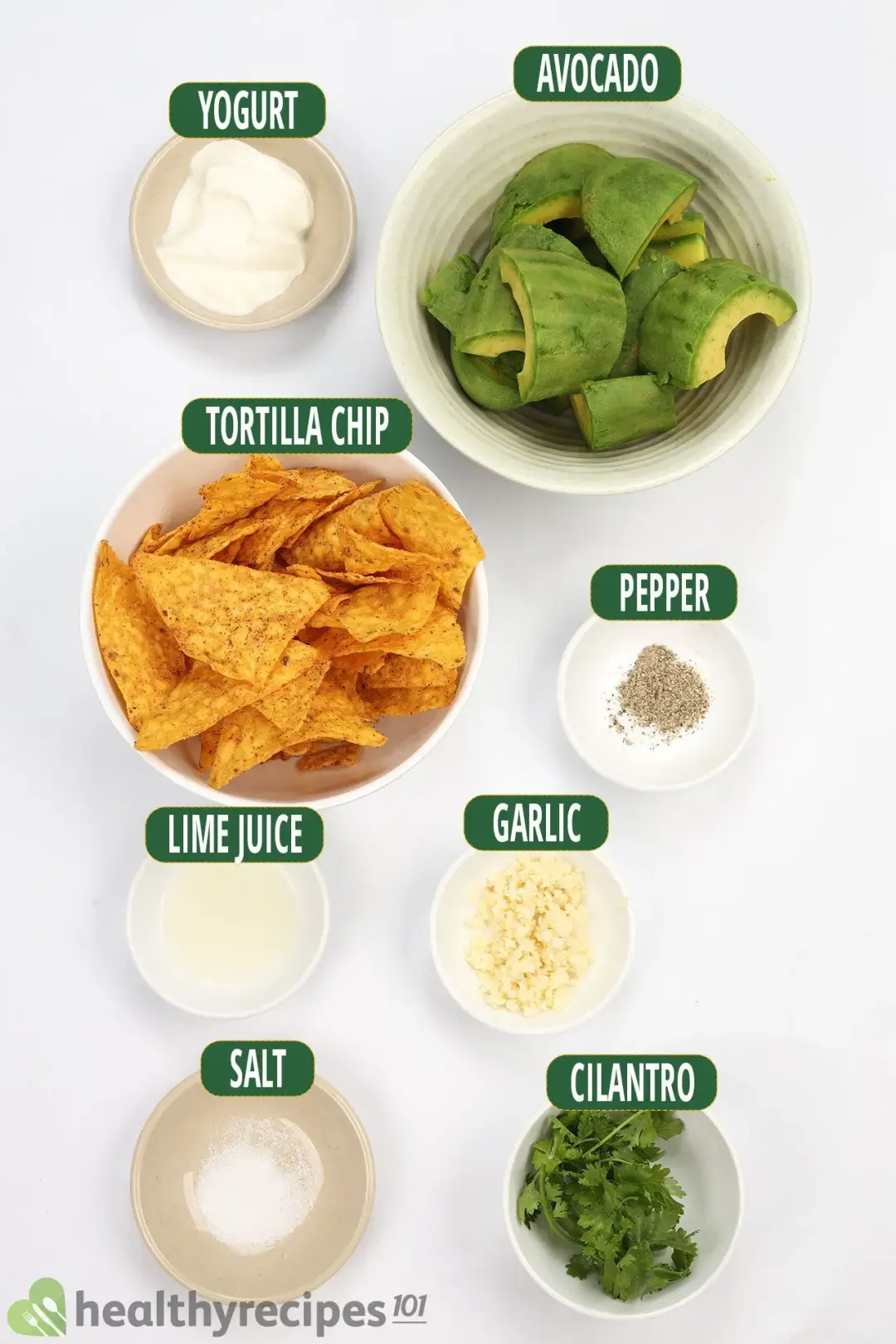 For details on how to make this dip, refer to our 'Avocado Crema Recipe' at the bottom of this recipe. Or, you know, simply blend them all up in your food processor.
How Healthy Is It?
Avocado contains a plethora of nutrients, most important of which is healthy unsaturated fats. They benefit the brain, the heart, and the body overall. Avocado is also full of micronutrients such as vitamin C, vitamin E, vitamin K, B vitamins, and tons more, all having great benefits on the body.
Originally the dip was made with sour cream, but we use Greek yogurt to lower the saturated fat content. Each portion now only has 2.7 g saturated fats while still being rich and thick.
How to Store Avocado Crema
Keep this dip in an air-tight container and it'll last for about four days in the fridge. It'll taste even better when served cold.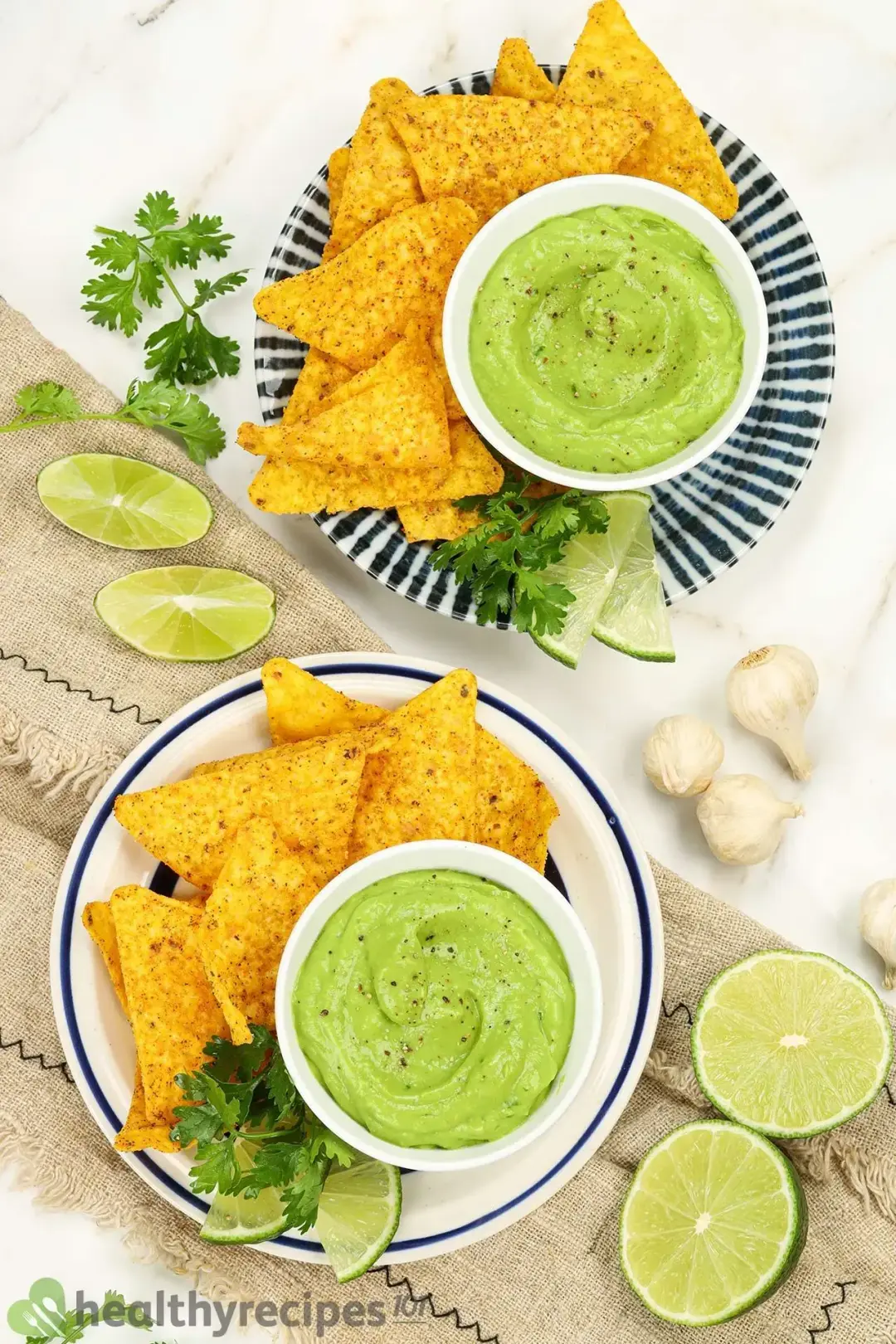 How to Make Avocado Crema
Today's avocado crema recipe might be just what you need for the next gathering. It's bursting with flavor, ultra- creamy, and so quick to make.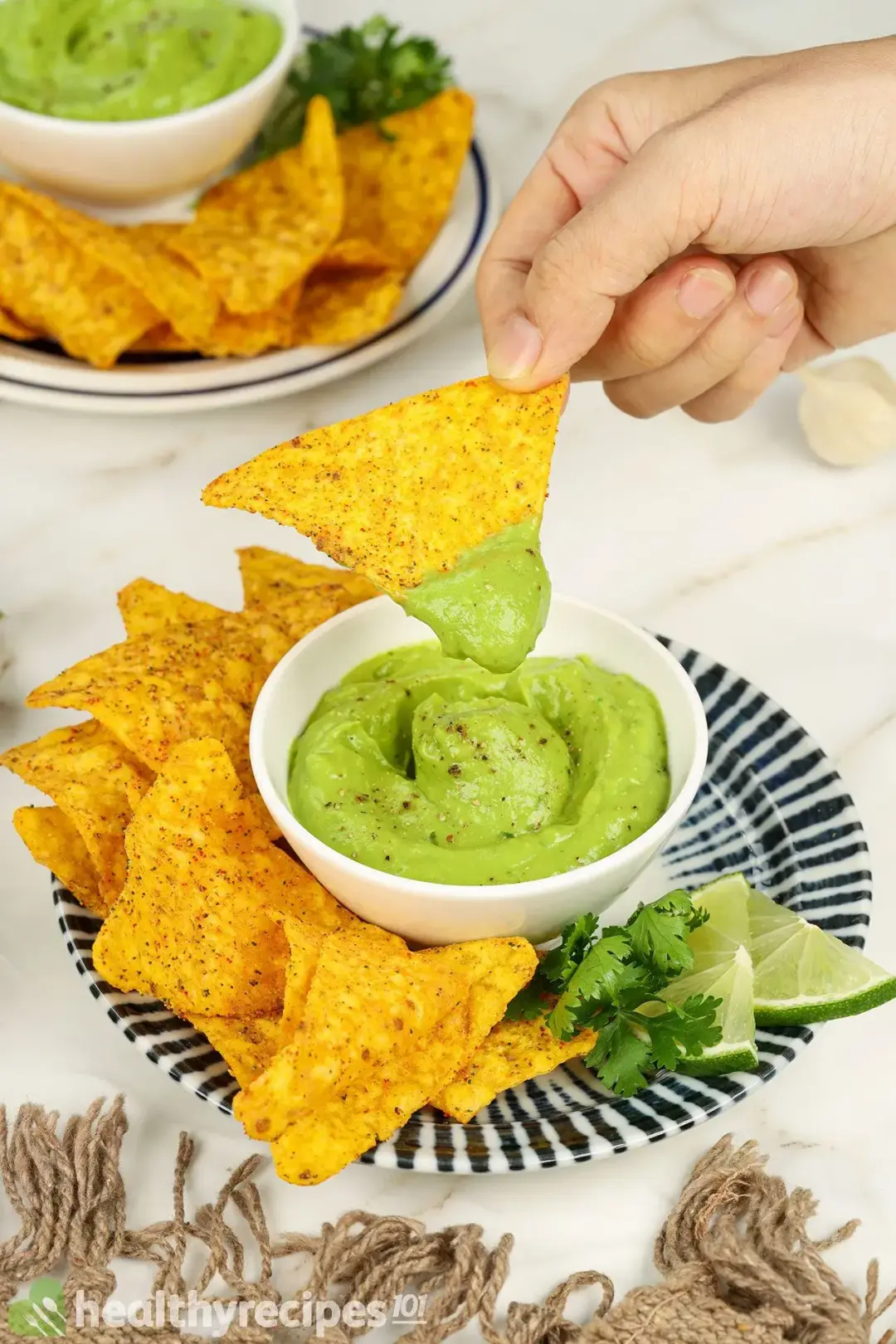 prep TIME

5 mins

total TIME

3 mins
COURSE

Dip, Sauce, Side Dish

CUISINE

Mexican

SERVINGS

servings

CALORIES

245 kcal
INGREDIENTS
10 oz

avocado

1.5 oz

plain Greek yogurt

0.3 cup

cilantro

1 tbsp

garlic minced

0.5 tbsp

lime juice

0.3 tsp

ground black pepper

0.3 tsp

salt

3 oz

tortilla chips
INSTRUCTIONS
Prep:
1
Peel the avocado: run a knife around the fruit, lengthwise. Twist the two halves, open the fruit, and tap the pit with the knife to remove it. Peel the halves and repeat with other fruits until you have 10 oz.
Instructions:
1
Make the dip: In a food processor, add 10 oz avocado, 1.5 oz Greek yogurt, 1/4 cup cilantro, 1 tbsp garlic, 1/2 tbsp lime juice, 1/4 tsp salt, and 1/4 tsp pepper. Blend until smooth.
2
Refrigerate until serving: Cover the dip with plastic wrap and keep in the fridge until serving.
3
Serve: Enjoy with 3 oz tortilla chips.
NUTRITION
Nutrition Facts
How to Make Avocado Crema
Amount Per Serving (1 serving)
Calories 245
Calories from FDA
% Daily Value*
* Percent Daily Values are based on a 2000 calorie diet.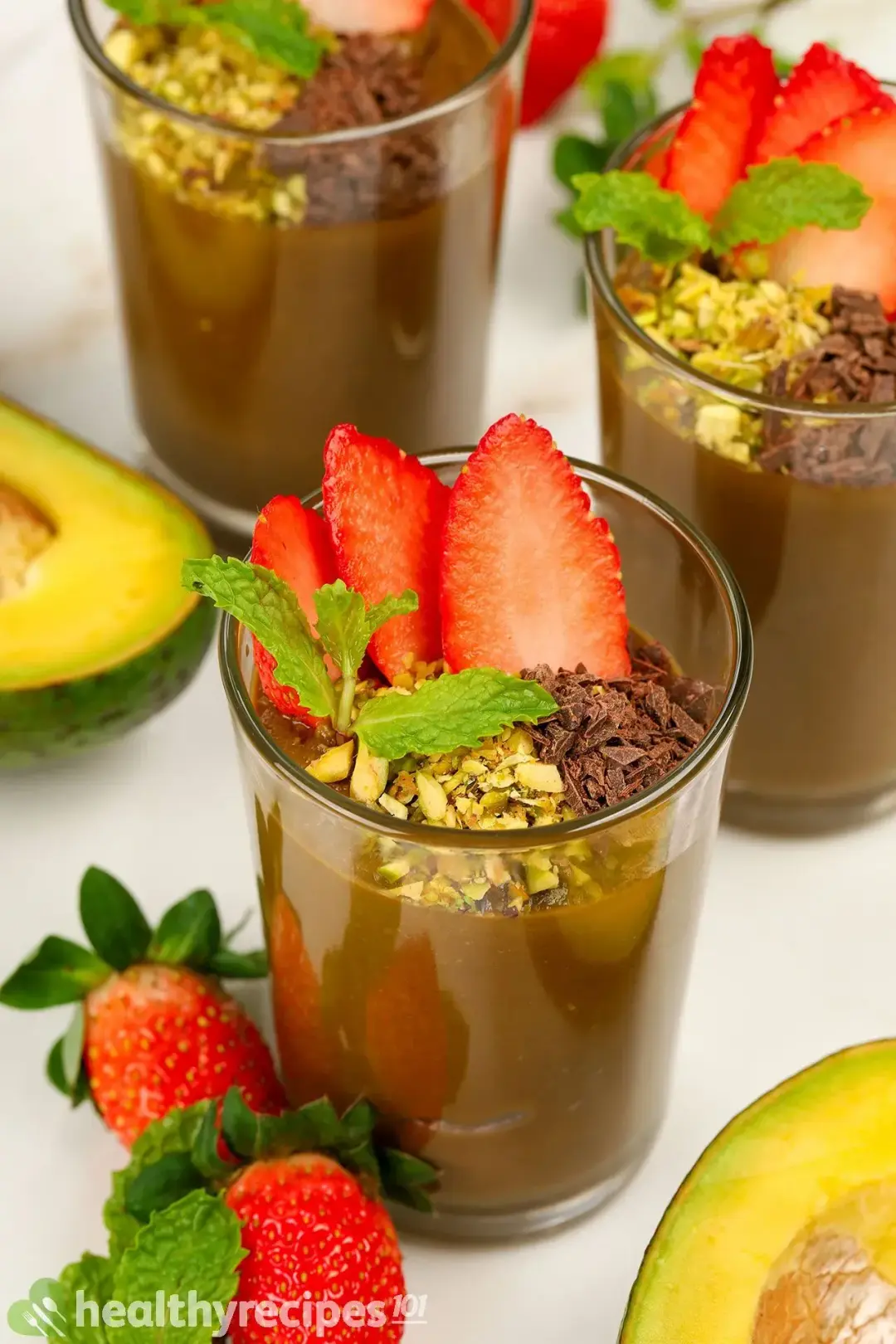 Previous Recipe
Chocolate Avocado Pudding
Chocolate Avocado Pudding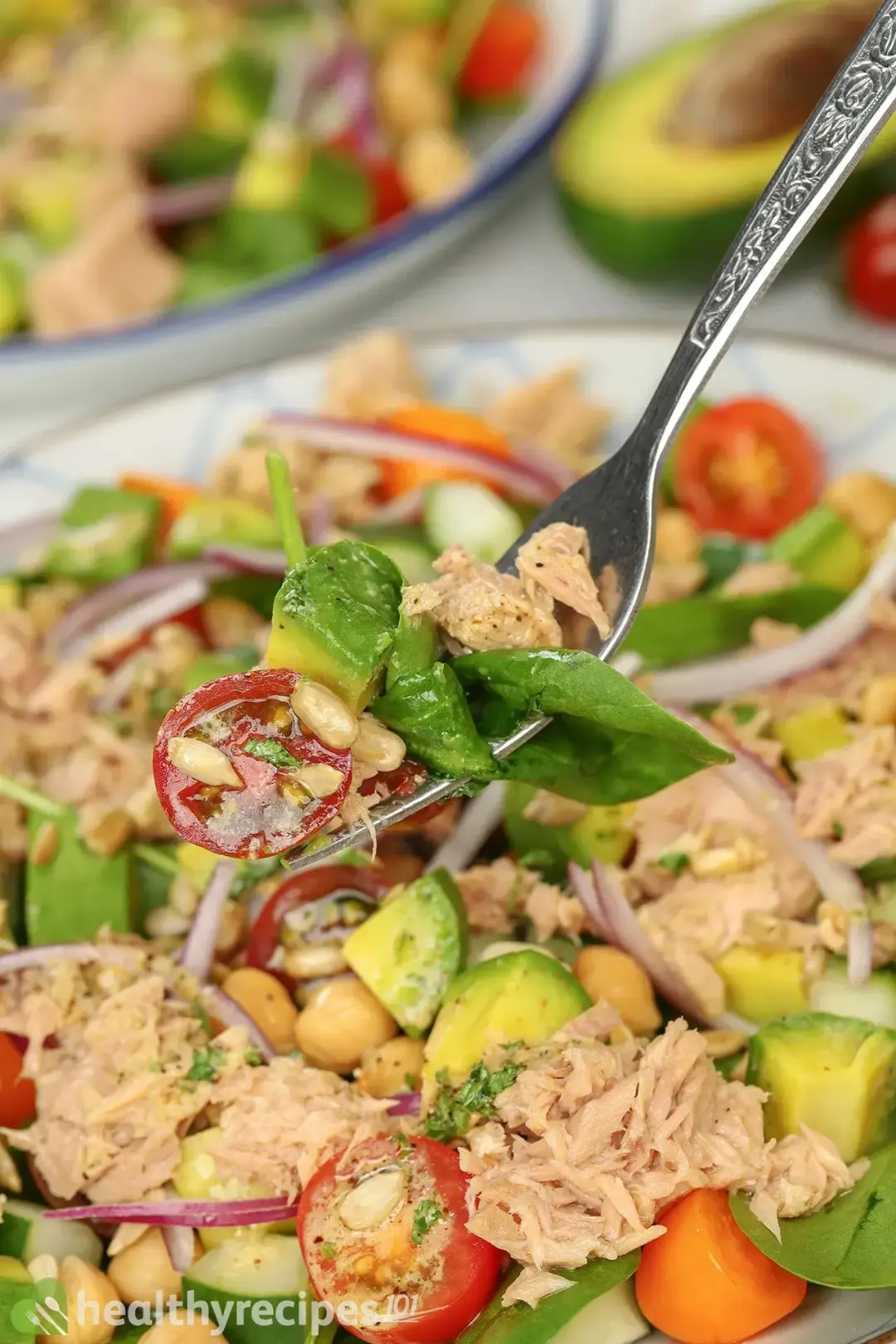 Next Recipe
Avocado Tuna Salad
Avocado Tuna Salad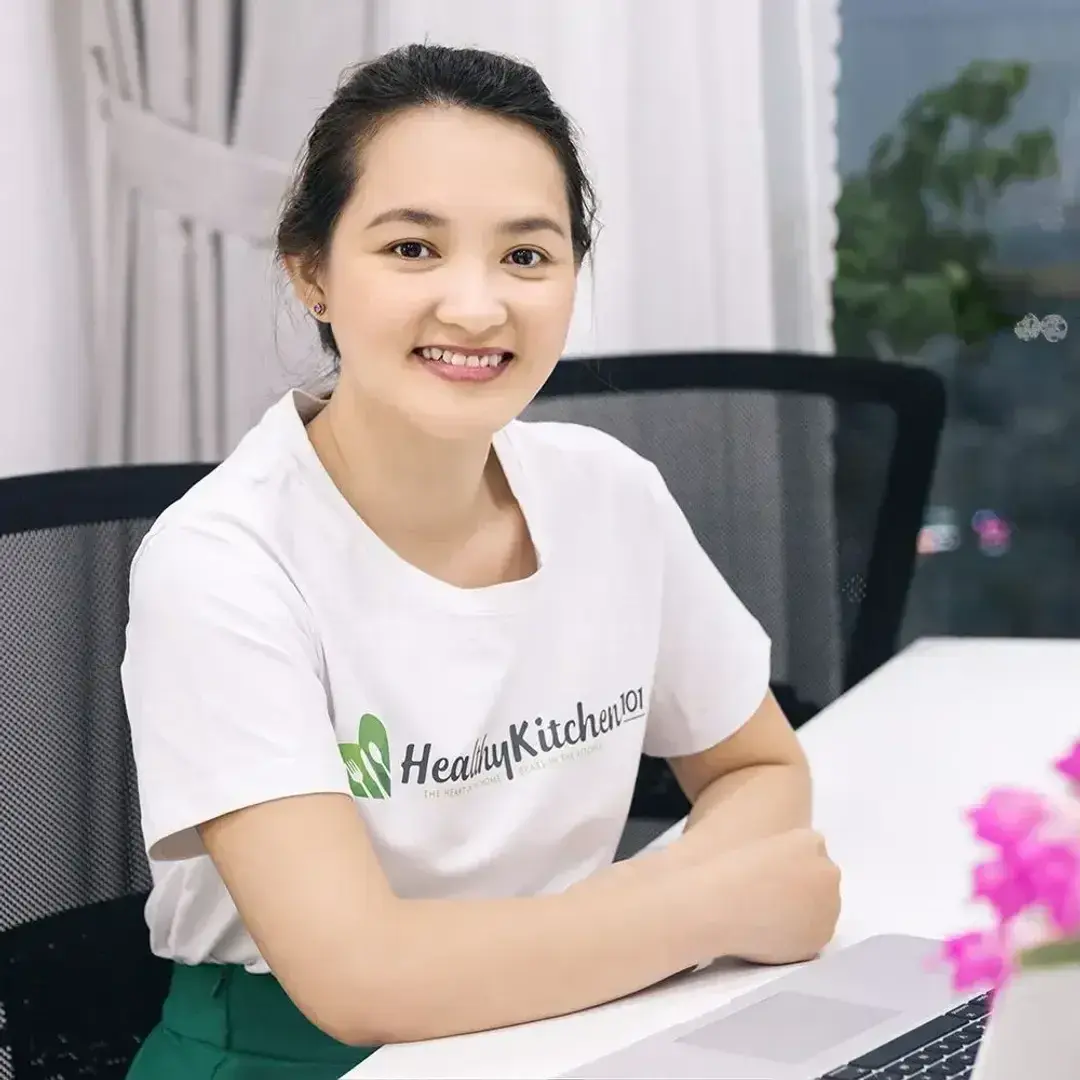 Luna Regina
Luna is the founder and chief recipe developer of Healthy Recipes 101. Apart from cooking, she also loves reading, programming, exploring the outdoors, and collecting useless facts about everything.