Our avocado mousse recipe takes 10 minutes to pull off a fancy dessert that's surprisingly easy to make.
Achieving the perfect thickness is often challenging when making mousses, but with avocados, this shouldn't be a problem. Unlike a traditional mousse, this one requires no heat and its density can be adjusted by adding more or less avocados. It's luscious and flavorful, an effortless crowd-pleaser that you can make ahead of time.
What Does It Taste Like?
The fine, smooth blend is lightly sweetened and brightened with lime juice. The tang is everything—it lightens the seemingly heavy dessert and gives it the right balance of flavors. It's enriched with cream and milk, and has that perfect texture we talked about.
We top it with avocado cubes, fresh mint, and toasted almond slices, which add a depth of nuttiness.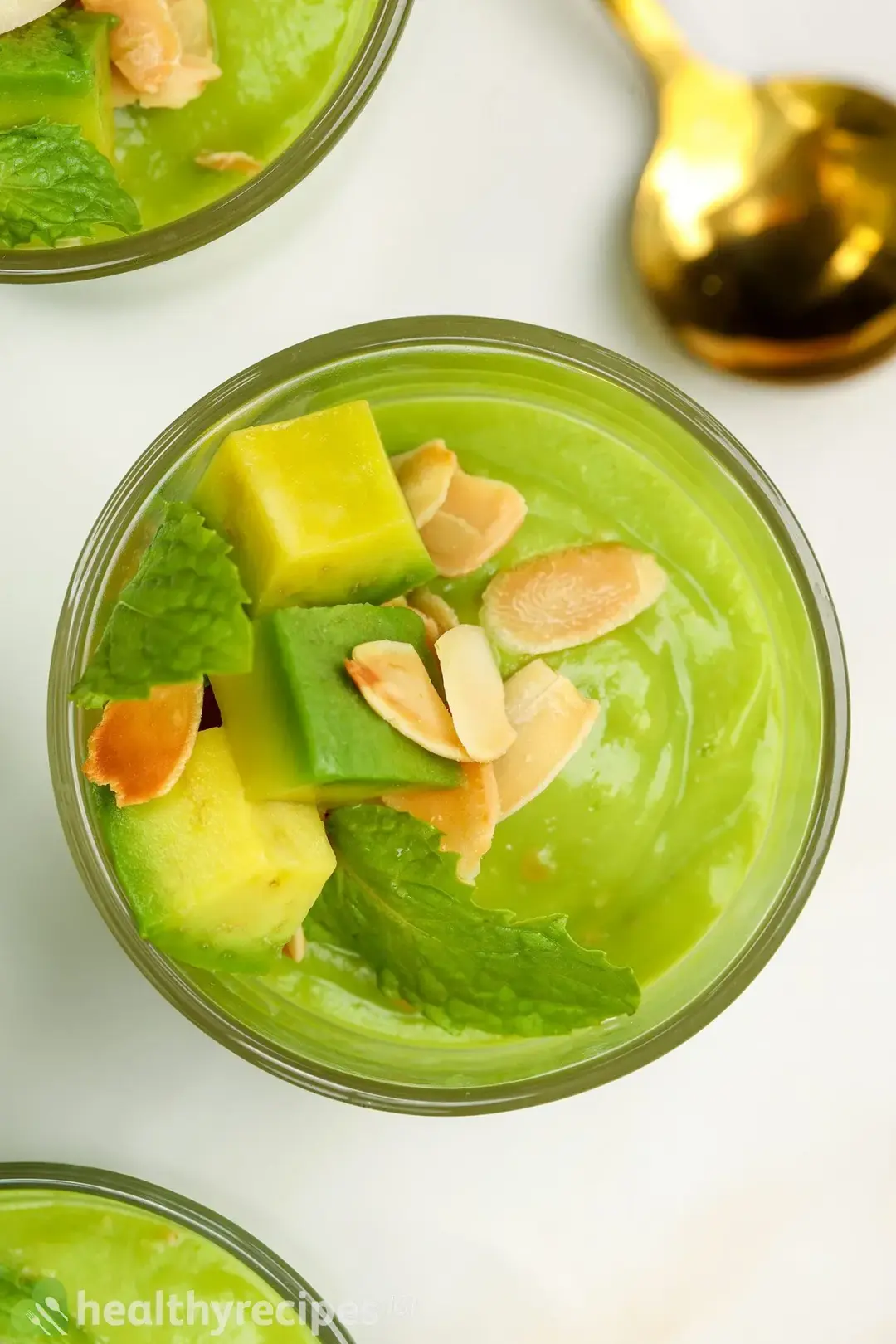 Is Avocado Mousse Healthy?
This creamy dessert is low in harmful fats and abundant in healthy fats, so we'd say it's a pretty healthy treat. It contains 225 calories, with 13.8 g unsaturated fats and only 3.3 g saturated fats.
In addition, avocados also pack great micronutrients. They contain vitamin C, vitamin A, vitamin E, vitamin K, B vitamins, and many more.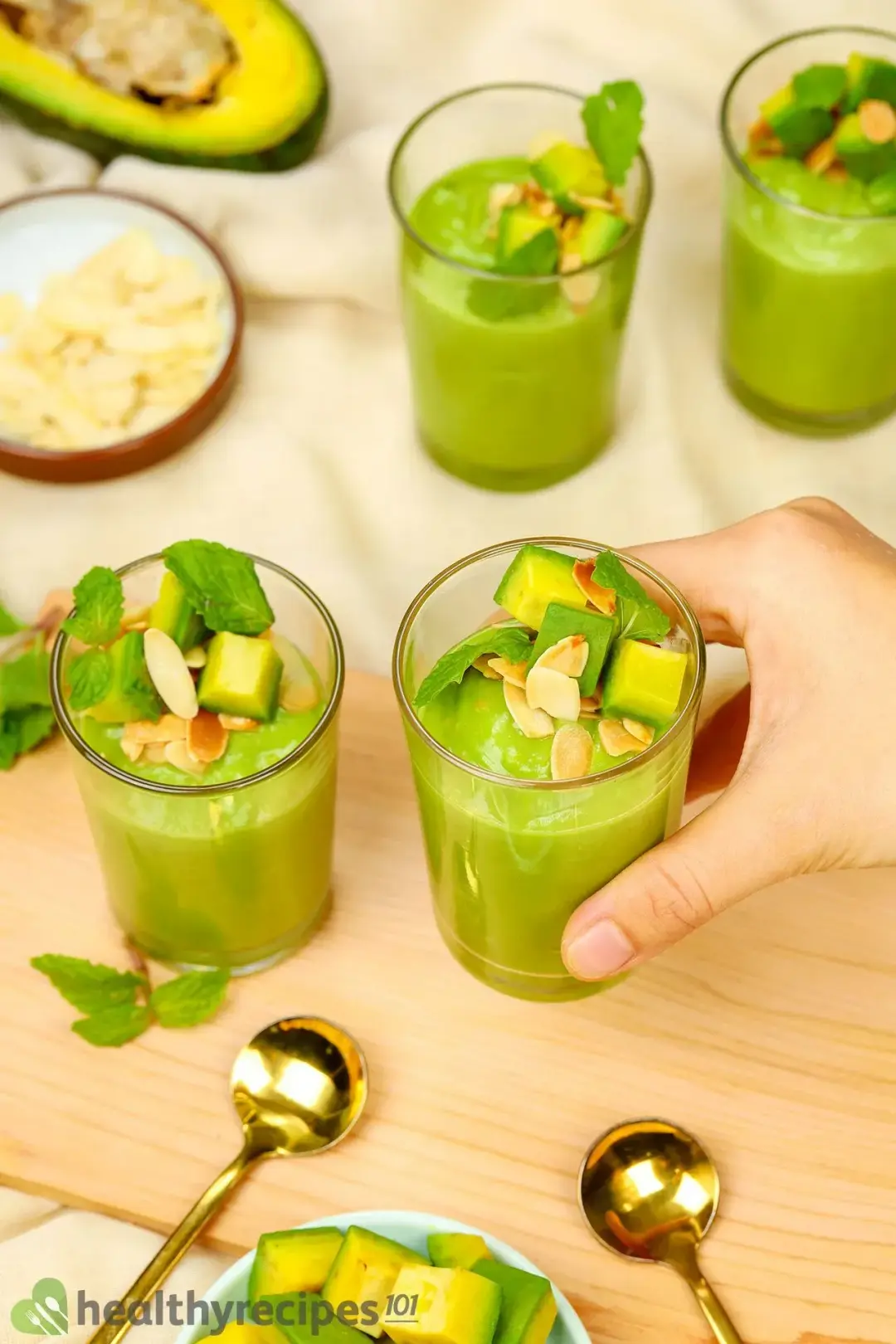 Ingredients for Our Avocado Mousse Recipe
For this gorgeous dessert, we use the finest avocados that are uniformly green, like Haas. There's nothing wrong with eating bruised (not spoiled) avocados, but since we're aiming for a nice-looking dessert, they're best saved for other recipes, like guacamole.
This mousse is sweetened with granulated sugar. Other types of sweeteners, such as honey, syrup, or diet sweeteners, are also welcomed, and they should be used in the same quantity as sugar).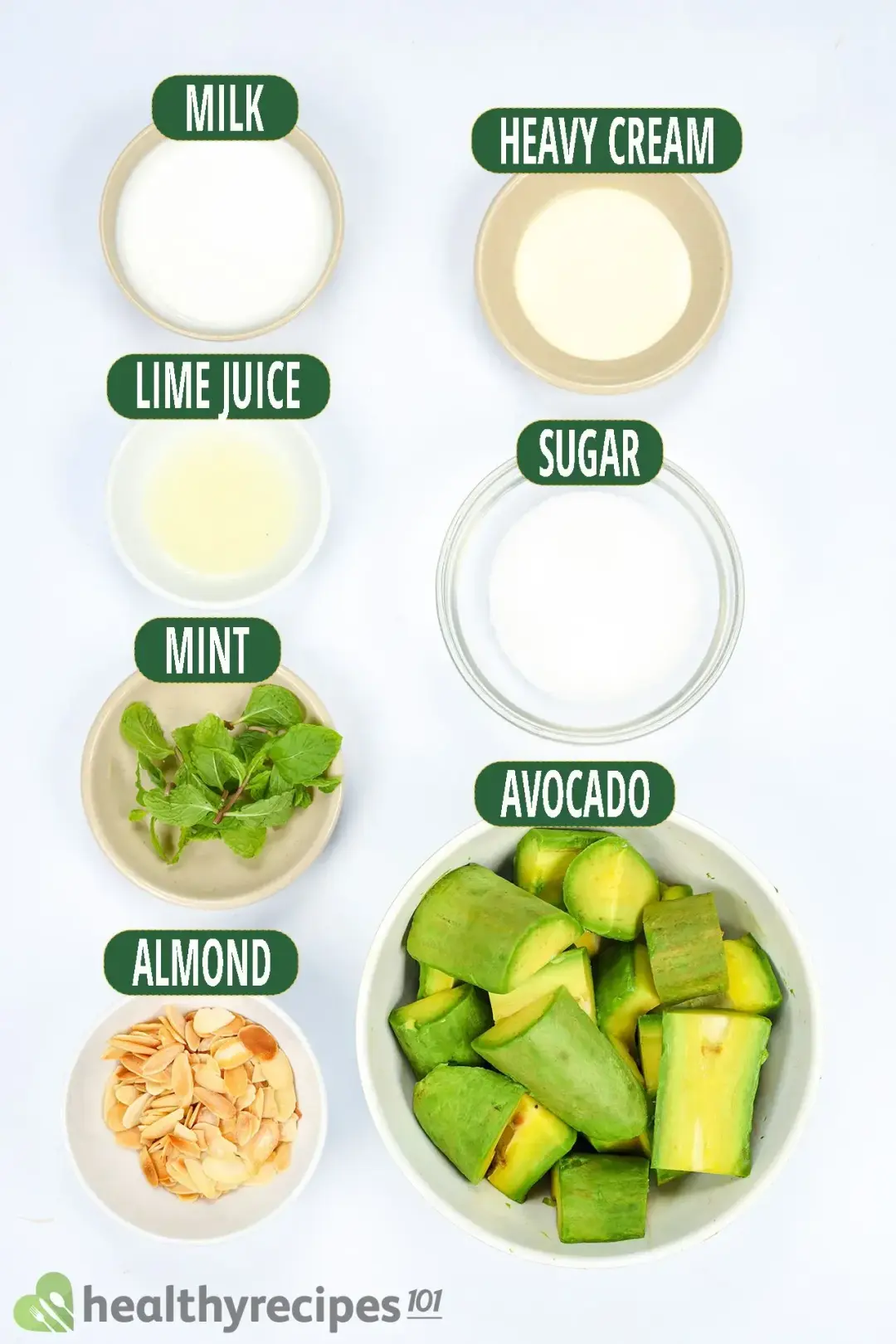 To make it vegan-friendly, you can use plant-based milk and cream instead of the regulars.
If the lime's tang is too strong for you, you can substitute it with lemon juice instead. Orange or other citruses are not recommended.
We also don't recommend using other types of nuts. This dessert tastes best when sliced almonds are used, especially when they're toasted.
We use mint for garnish, but adding it to the blend also gives the dessert a nice touch of freshness.
What Else Can I Add to This Avocado Mousse?
The mousse's bright tang can be complemented by some berries. We prefer the taste of blueberries, but you can top the dessert with other berries, too.
Chocolate also goes well with avocado, but it doesn't go well with the citrusy tang. For a chocolatey dessert, you can skip lime juice and add some cocoa powder or melted chocolate to the blend.

How to Store The Leftovers
This dessert doesn't keep well in the freezer. It should last in the fridge for up to 4 days in an airtight container.
For convenient serving, store in individual glasses, then cover with plastic wrap. Peel the wrap away to serve.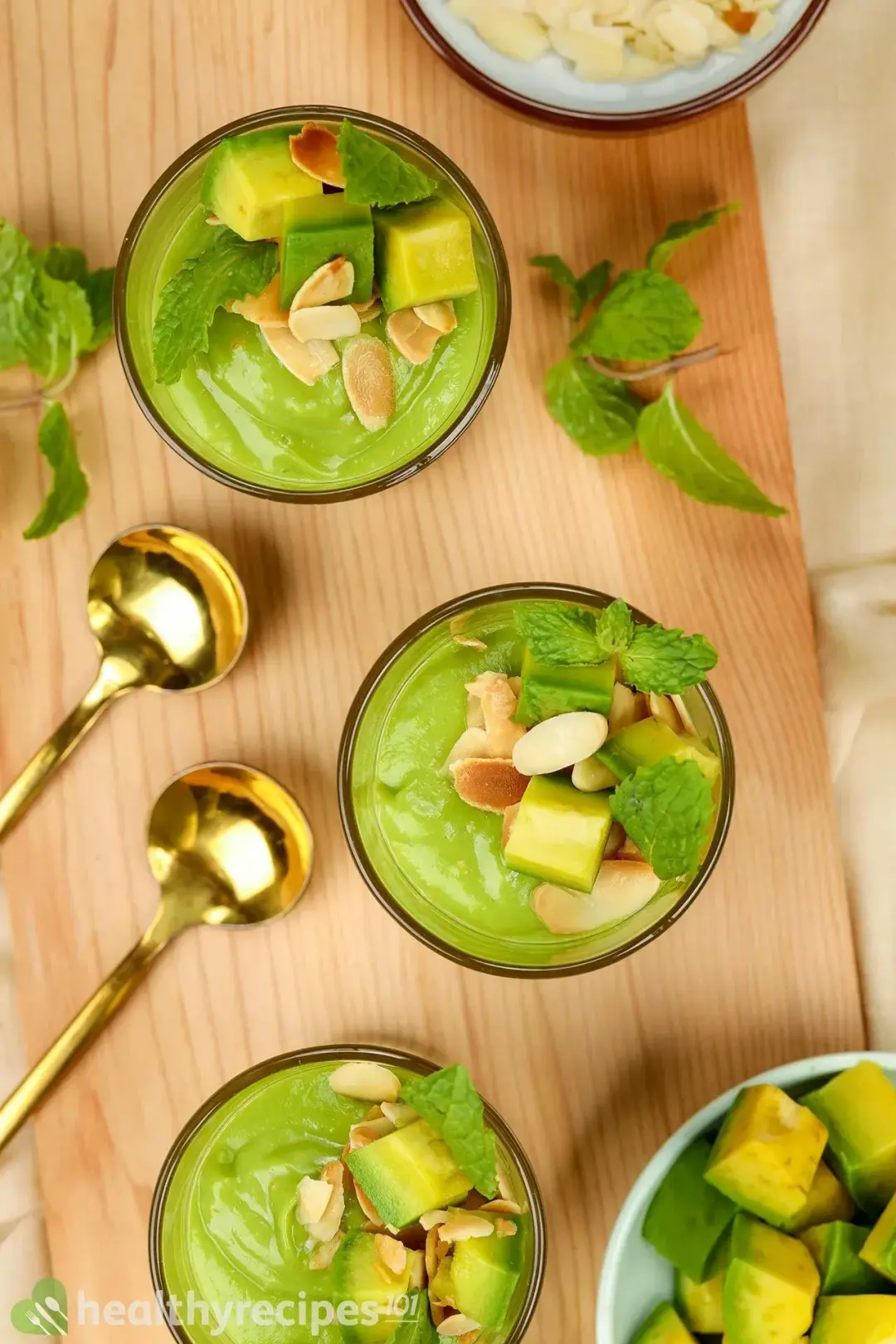 How to Make Avocado Mousse
Our avocado mousse recipe takes 10 minutes to pull off a fancy dessert. It's luscious, flavorful, and just so easy to make.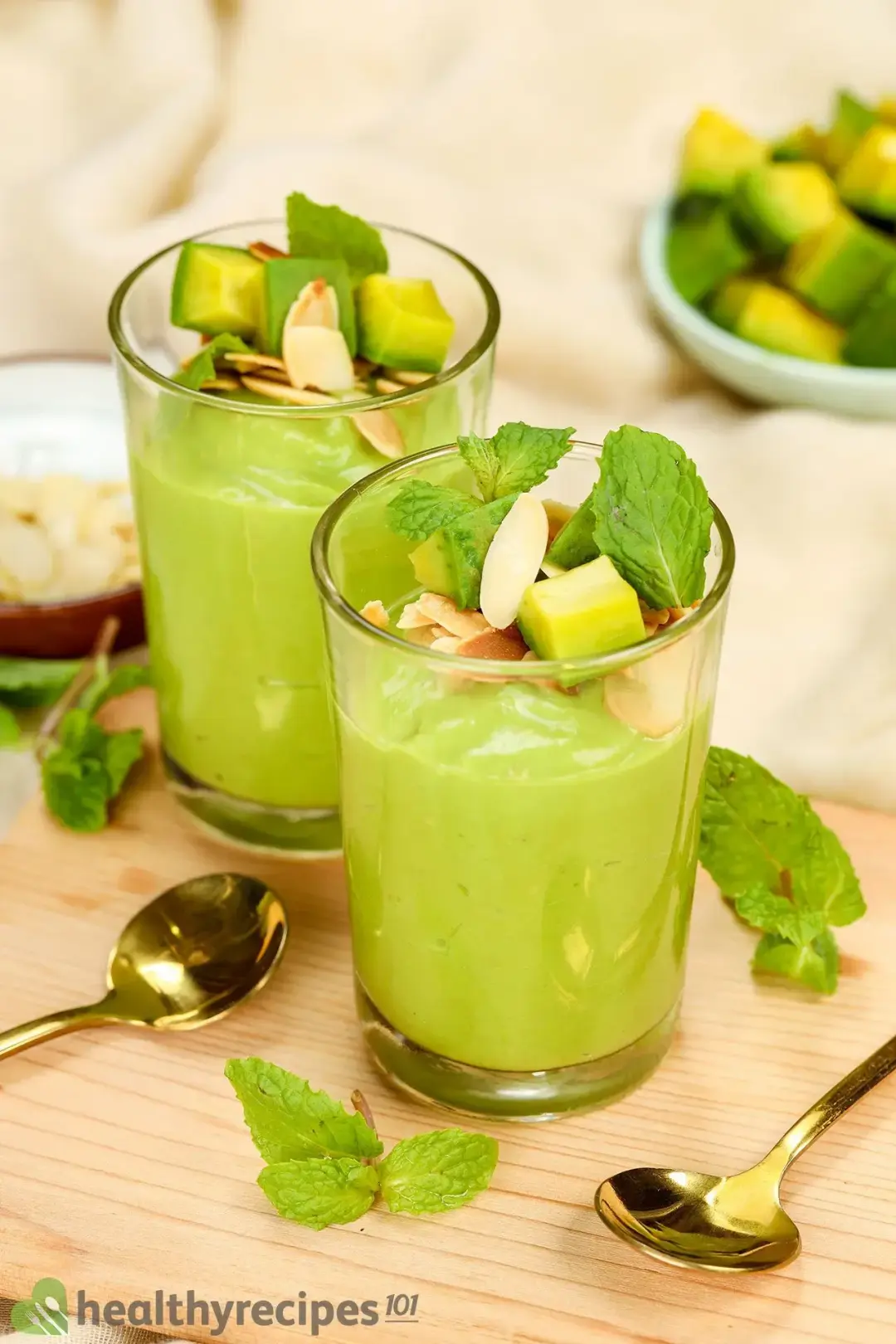 prep TIME

10 mins

total TIME

10 mins
COURSE

Dessert

CUISINE

Global

SERVINGS

servings

CALORIES

225 kcal
INGREDIENTS
12 oz

avocado

3 tbsp

granulated sugar

1 tbsp

lime juice

0.3 cup

whole milk or vegan alternative

1.3 tbsp

heavy cream or vegan alternative

8

mint leaves

0.5 oz

sliced almonds toasted
INSTRUCTIONS
Preparation:
1
Peel the avocado: run a knife around the fruit, lengthwise. Twist the two halves, open the fruit, and tap the pit with the knife to remove it. Peel the halves and repeat with other fruits until you have 12 oz avocado.
2
Toast 0.5 oz sliced almonds.
Instructions:
1
Blend the ingredients: place 12 oz avocado, 3 tbsp sugar, 1 tbsp lime juice, 1/4 cup whole milk, and 1 1/4 tbsp heavy cream in a food processor. Blend until smooth.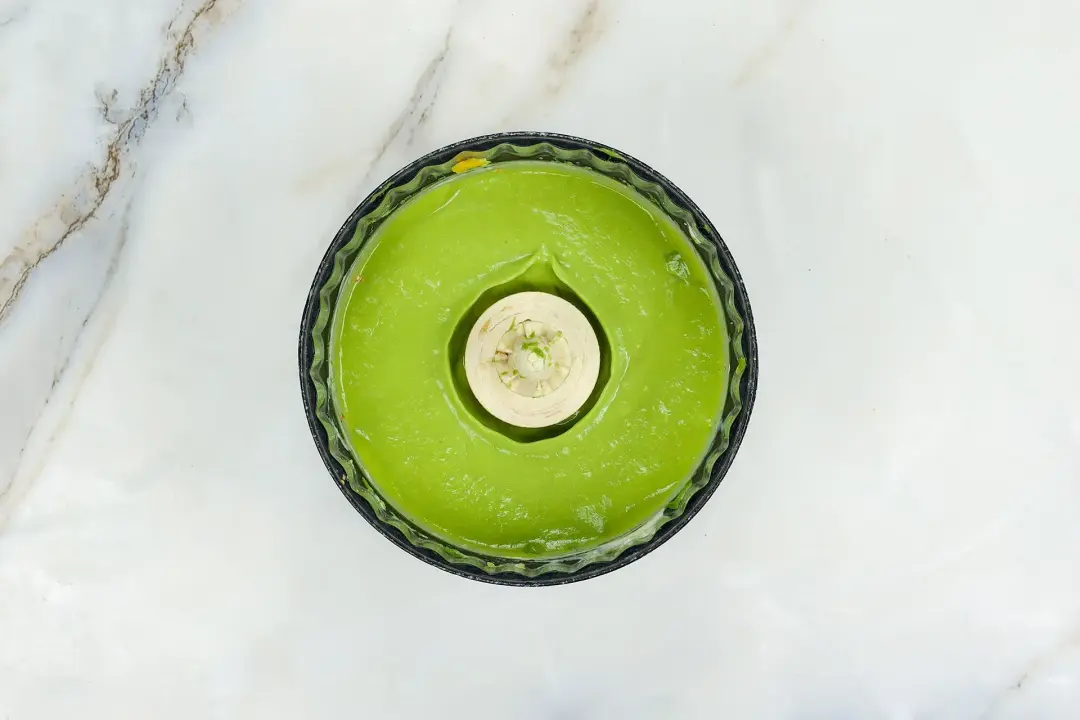 2
Divide the mixture into 4 serving glasses.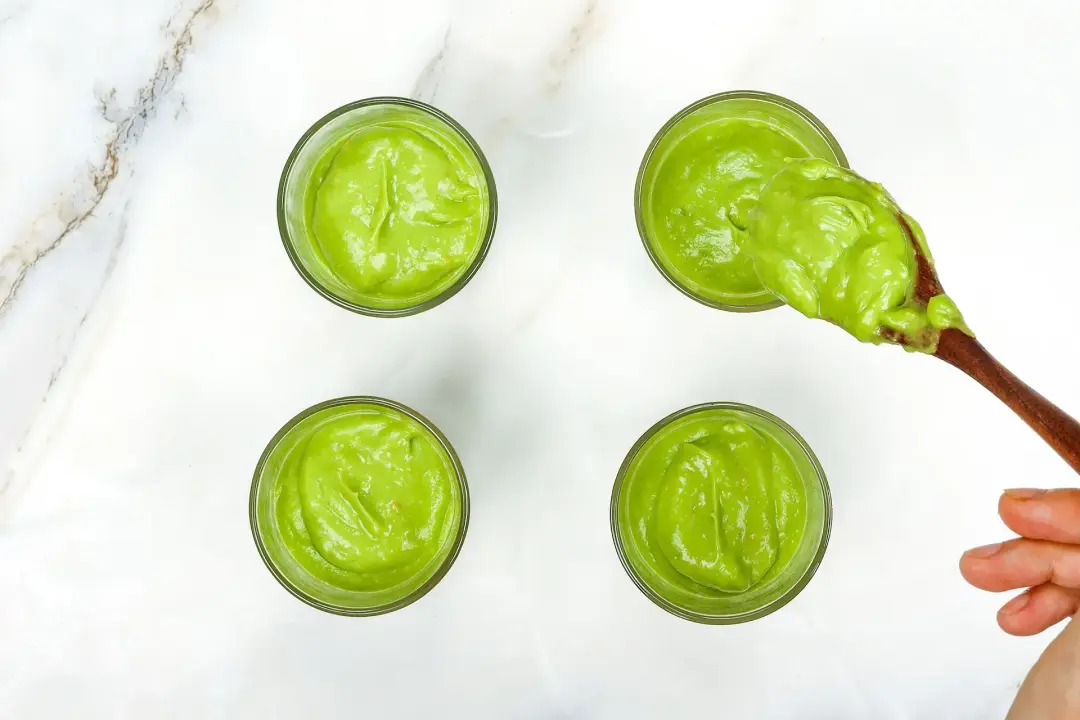 3
Garnis and enjoy: top them with mint leaves and crushed almonds. The dessert tastes better when chilled for at least 2 hours.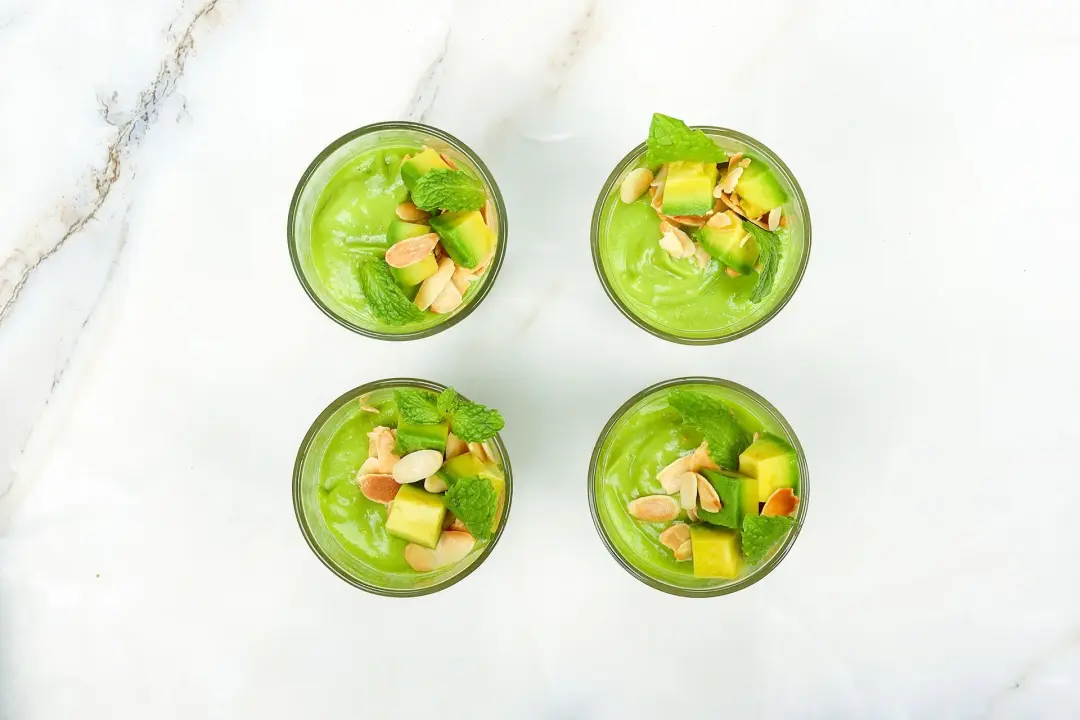 NUTRITION
Nutrition Facts
How to Make Avocado Mousse
Amount Per Serving (1 serving)
Calories 225
Calories from FDA
% Daily Value*
* Percent Daily Values are based on a 2000 calorie diet.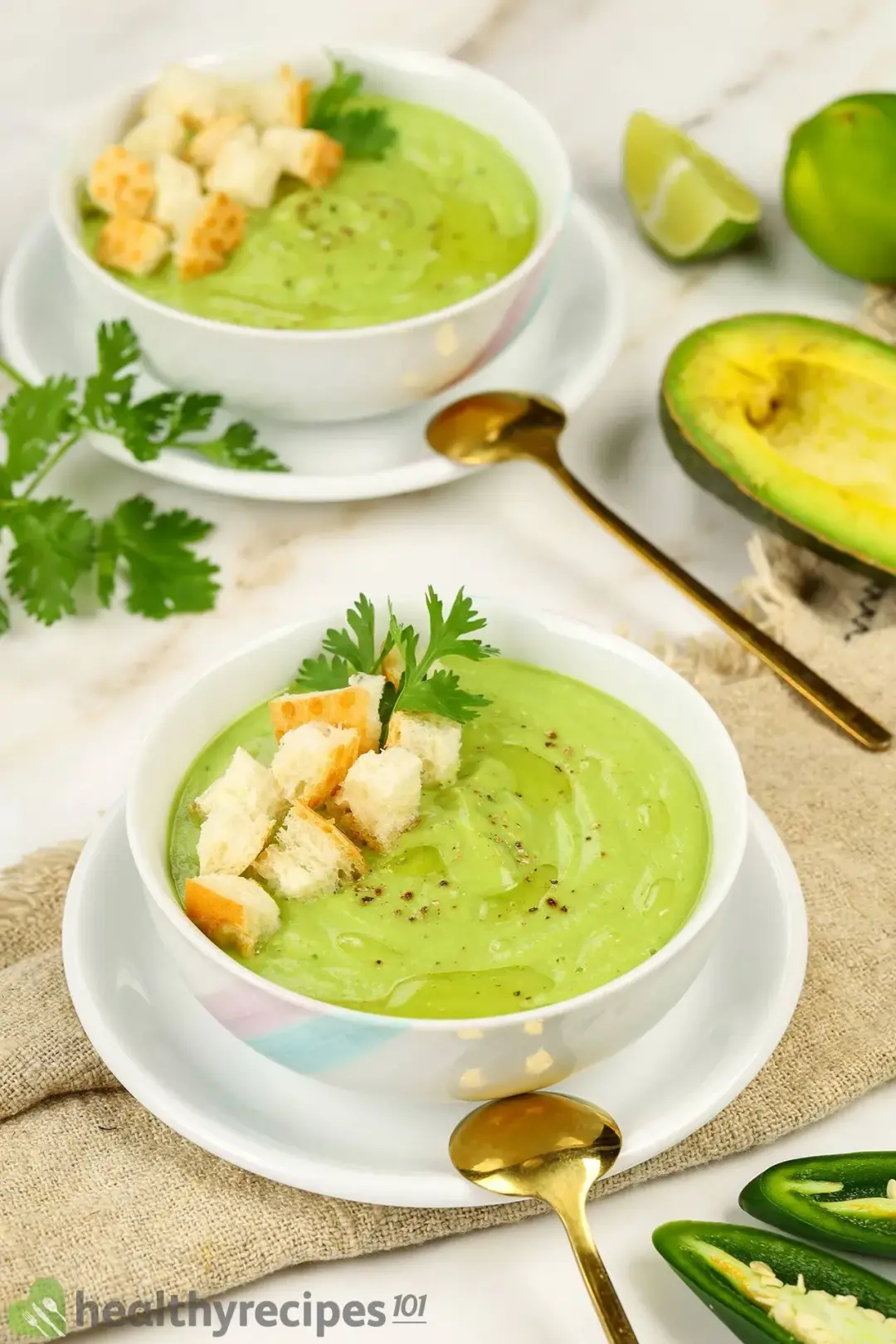 Previous Recipe
Creamy Avocado Soup
Creamy Avocado Soup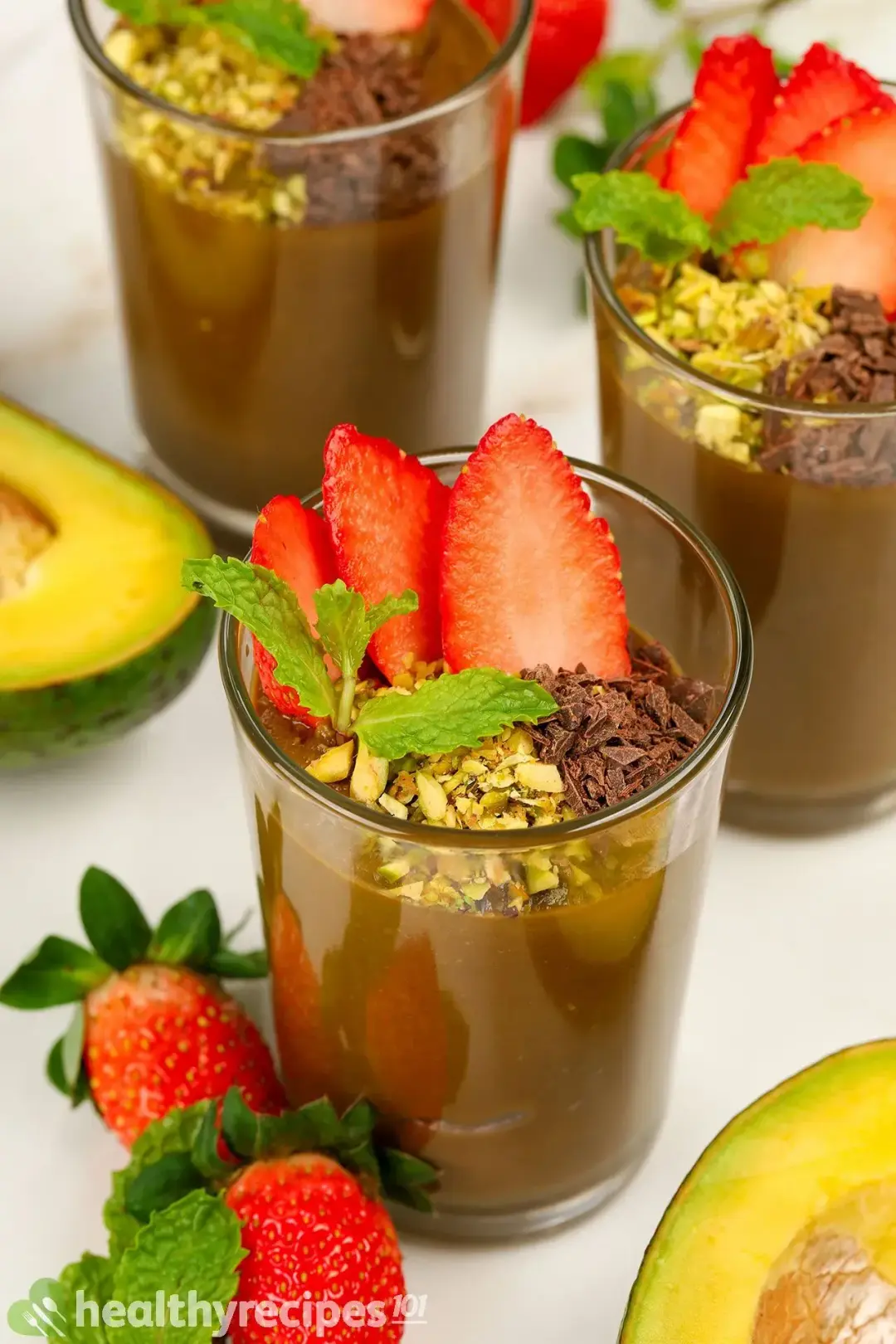 Next Recipe
Chocolate Avocado Pudding
Chocolate Avocado Pudding
Luna Regina
A writer and entrepreneur, Luna's day doesn't start at the computer keyboard, but in the kitchen.
Half of her working hours are spent on mixing ingredients for her recipes. The other half involve working with the tech team to research and test the tools and appliances that promise to make kitchen work effortless and mess-free. From a kitchen knife or water filter to the Instant Pot, if it can help save time and effort for the home cook, Luna and her team are on it.
Luna's extracurricular pastimes include camping, travel, and photography.