Start your day on the right foot with a healthy, flavorful, and easy-to-prepare breakfast. Smashed avocado on toast is a dish that you can put together with little to no trouble, and the best part is that it tastes so incredibly good.
The subtle sweetness of the avocado makes it the perfect base for almost any type of food. For this recipe, we decided to take the classic route with bacon, eggs, and a handful of brightly colored, flavorful veggies.
The Difference Between Smashed Avocado and Guacamole
Smashed avocado and guacamole are often mistaken for one another because they are both avocado-based. However, if you take a closer look, there are fundamental differences between these two.
Smashed avocado is usually made by mashing avocados and then seasoning the mixture with salt, pepper, and sometimes a little olive oil. This gives it a fresh and neutral flavor with a sweet aftertaste.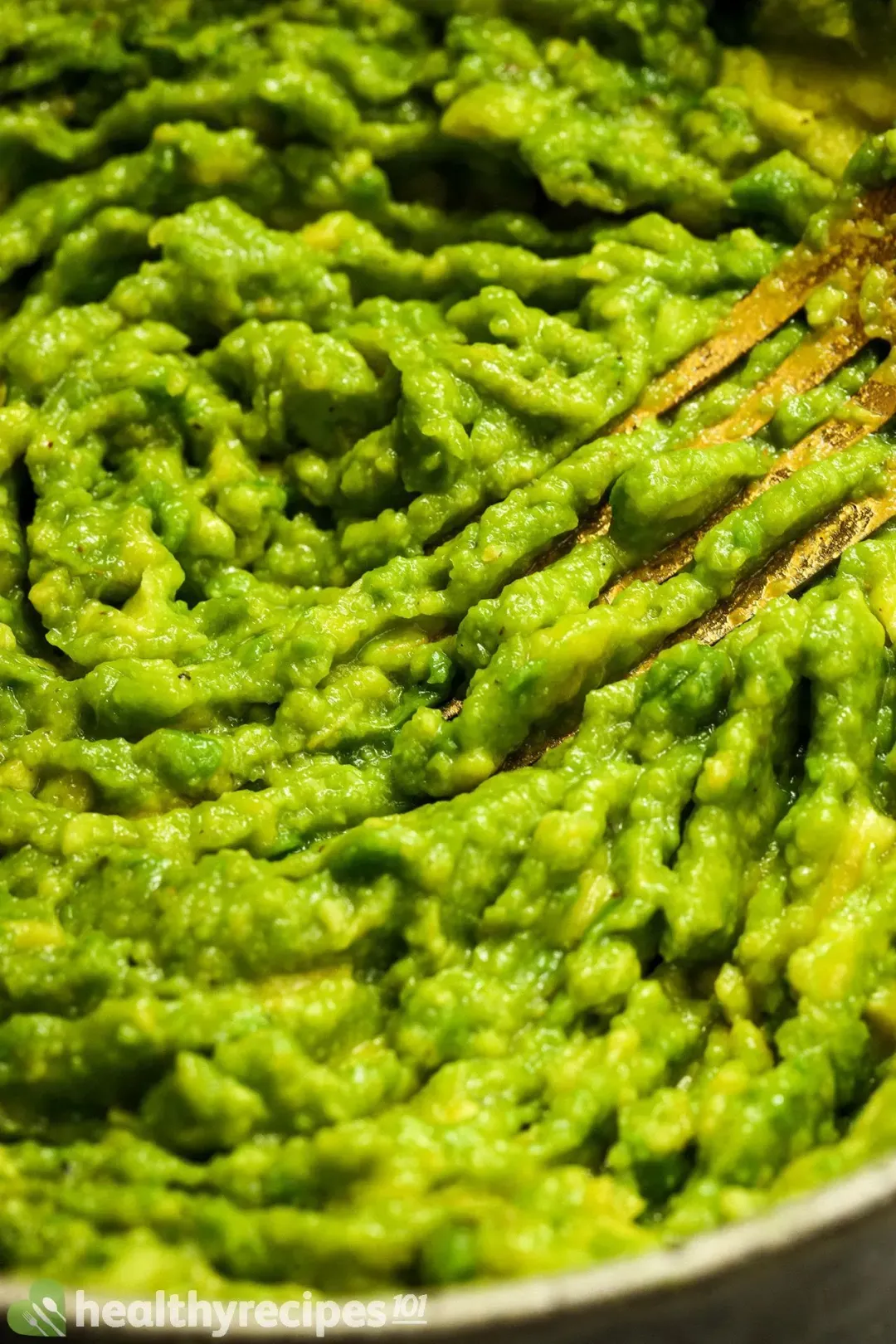 Guacamole, on the other hand, is a bit more versatile. It contains onions, garlic, tomatoes, lime juice, sour cream (optional), and a variety of spices. This results in a more robust taste, ranging from nutty, tangy, and zesty, to spicy, depending on the chosen ingredients. Give our Guacamole Recipe a try to fully explore these dishes' marvelous differences.
Is This Recipe Healthy?
Smashed avocado is packed with nutrients despite the minimal list of ingredients. Our recipe offers 486 calories in a serving, with 23.6 g protein and only 594 mg sodium, less than 30% of the daily intake limit.
With avocado as the main ingredient, this dish is filled with great health benefits. Most prominently, it helps to maintain body weight, thanks to the abundance of fiber. High in monounsaturated fat, it may also help to reduce the risks of cardiovascular diseases. 
Furthermore, we are also particular about making the right bread choice and have used sprouted whole wheat bread for this recipe. This is a type of whole grain bread that is made from the wheat kernel. Whole grain's general consumption may help to reduce the risk of heart disease and stroke, as well as type 2 diabetes. 
You may be concerned because this recipe uses bacon. We use 43 g, which contains 5 g of saturated fat. This takes up between 16% and 22% of the recommended daily intake set out by our guidelines. 
Ingredients You'll Need
Our recipe aims to prepare a simple and familiar morning meal. It features avocado alongside some true breakfast staples, such as eggs, toast, and bacon. These ingredients require minimal preparation and come together in just 5 minutes.
1. For the smashed avocado:
A ripe avocado is preferred to get that mild sweetness and melt-in-the-mouth texture. Look for ones that squeeze gently but are not too mushy. The colors may vary, but they will often be quite dark, with little to no green hues. 
A matured avocado can last between 3 and 5 days in the fridge, but they become overripe relatively quick. Pay attention to bruised and brown parts, which indicate that the fruit might have already gone bad.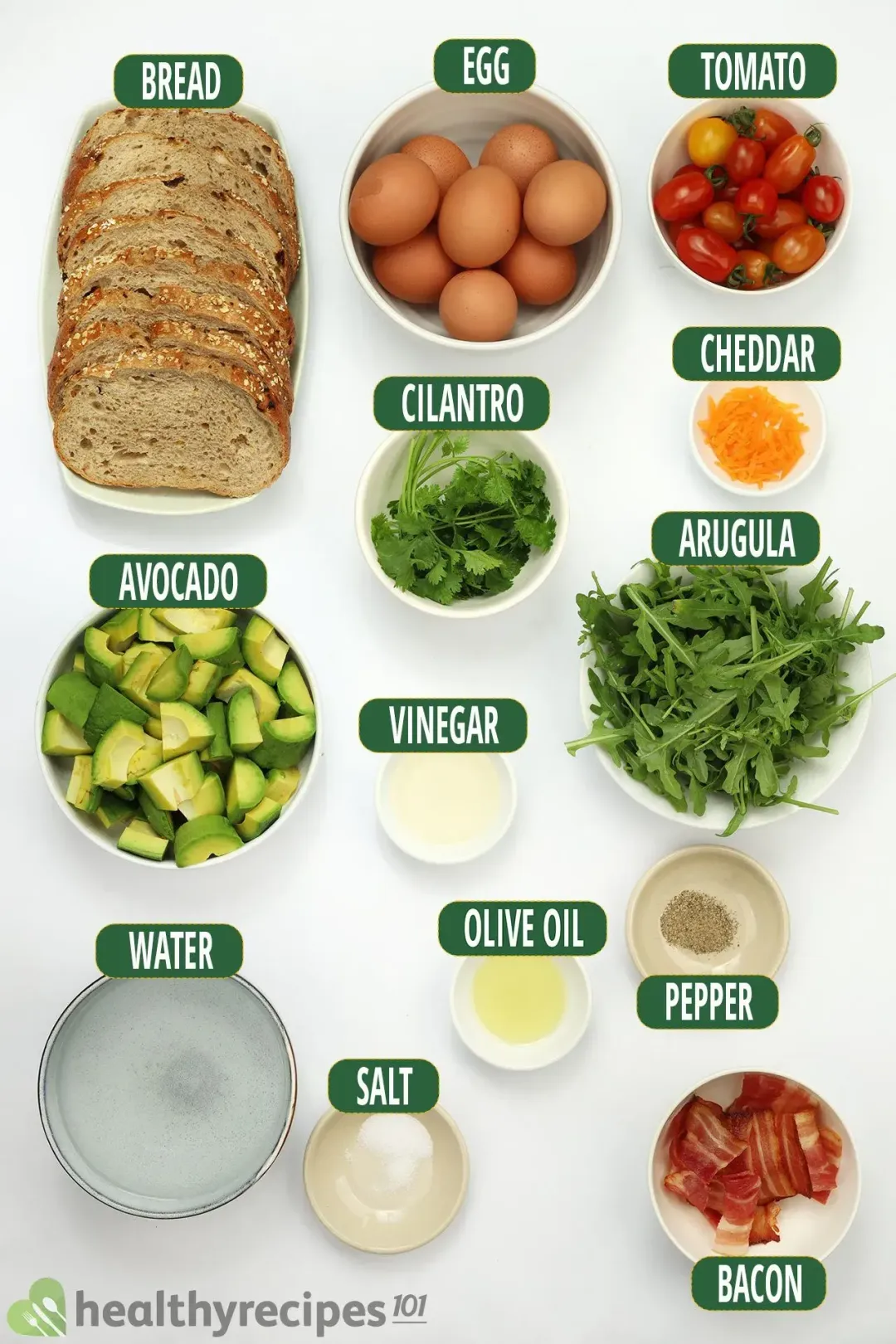 As mentioned above, smashed avocado is relatively simple when it comes to seasonings. Salt and pepper are all you will need. It's toned down enough not to overpower other foods but still keeps the mixture tasty.
2. For the toast and toppings: 
Our bread of choice is sprouted wheat, which is both healthy and delicious. It has a mild, sweet taste that works perfectly as a base for the other ingredients. Using whole wheat bread will also help you to avoid that bitter undertone that some might find unpleasant in regular whole grain products. 
A poached egg is ideal for a filling and interesting breakfast toast. The white is firm while the yolk is jammy and slightly runny, resembling a buttery sauce that goes over the top of the other ingredients. 
As delicate and tricky as this egg may look, it takes less than 10 minutes and a few simple steps to make. Just remember to use fresh eggs so that the whites are more solid and easily form their shape in water.
To keep this dish healthy, we decided to load it up with veggies like arugula, cherry tomato, and cilantro. The cilantro and arugula have some spicy notes that complement the sweetness of the tomato surprisingly well. Altogether, they create a mixture of exciting flavors that dance on your tongue.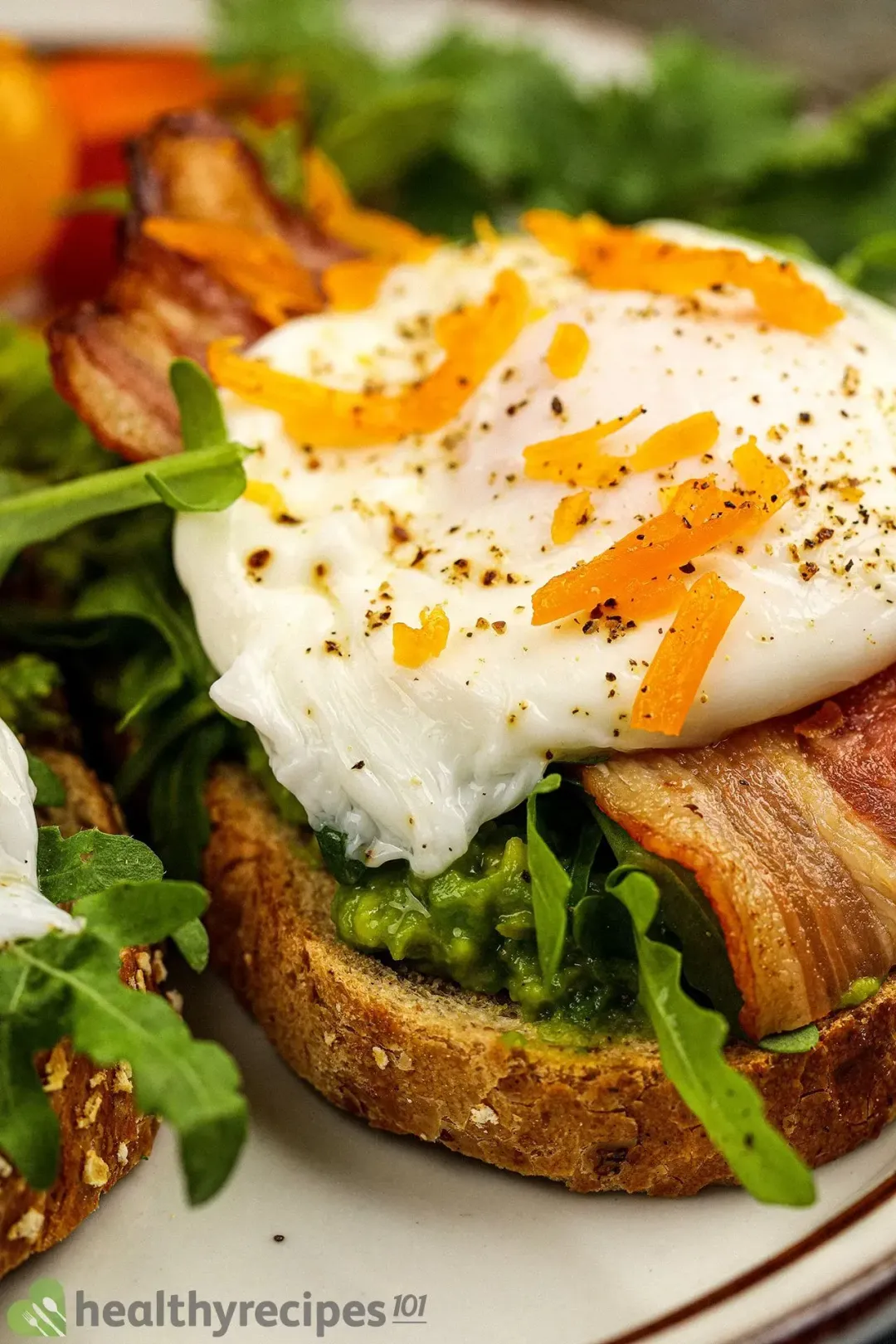 The bacon adds a smoky touch that balances out quite well with the avocados, veggies, eggs, and bread. It's the quickest and most effective way to elevate your breakfast. 
You can add your own favorite kind of cheese or just skip it altogether if you want to avoid cheese. However, we believe a small sprinkle of cheddar cheese will improve the dish by giving it a slightly tangy and more earthy finish.
How to Store the Leftovers
As this is a breakfast food, it should preferably be eaten right away. It can become quite soggy if not stored properly, so keep the avocado mash separate. You can store the leftovers in the fridge for several days if you keep them in a plastic wrap or airtight container.
How to Keep Smashed Avocado From Turning Brown
On its own, smashed avocado may last in the fridge for three or four days. During this time, you can delay the browning process by squeezing in a few drops of lime or lemon juice. It would also help if you minimize air exposure by placing the avocado inside an airtight container.
What to Serve With
This smashed avocado on toast is already quite filling, so you don't need much else besides a beverage to accompany it. We suggest pairing it with Orange pineapple juice to add a tropical twist to the meal and to give yourself some extra vitamins to start the day.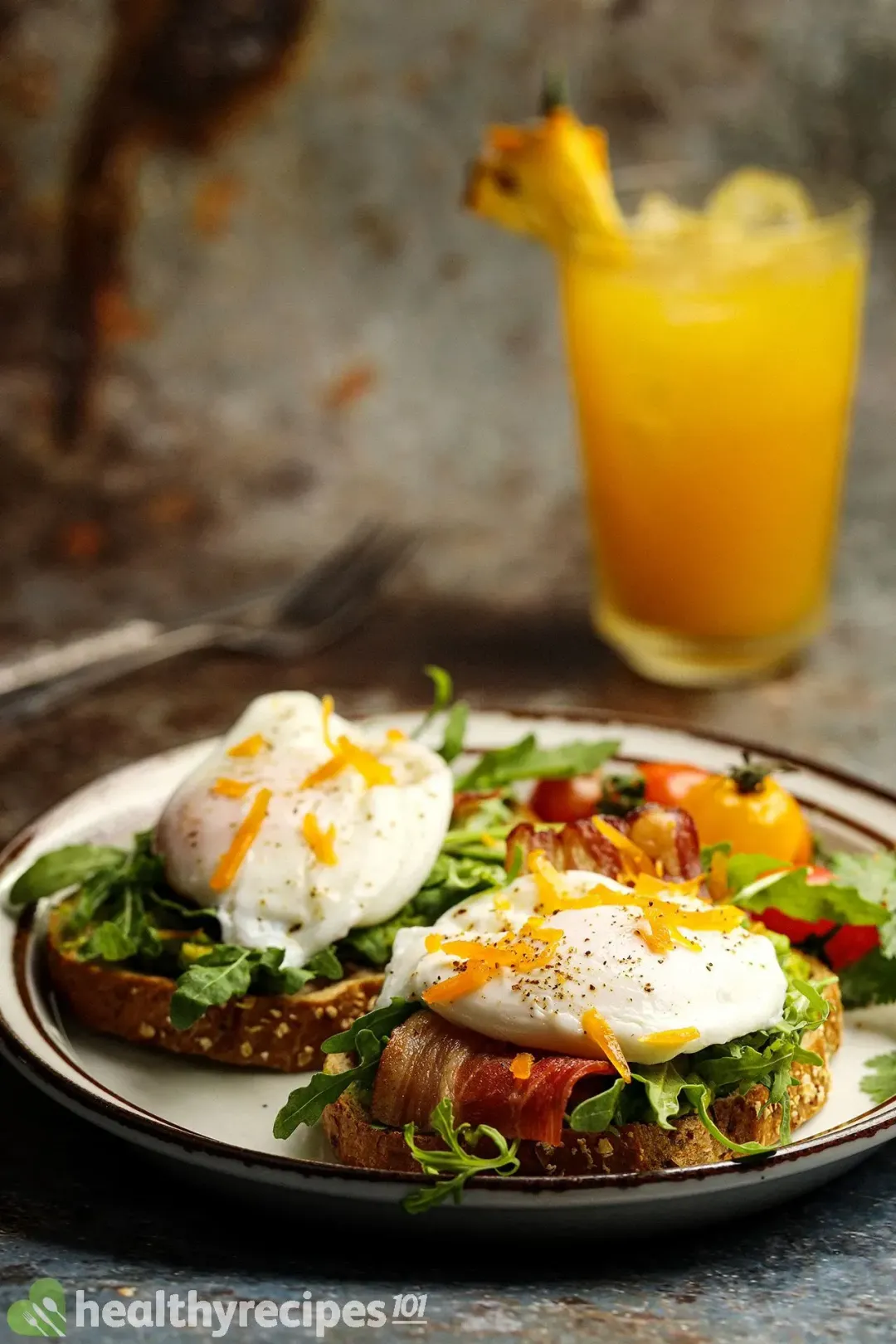 You May Also Like
How to Make Smashed Avocado on Toast
Bring a twist to your breakfast dish by adding a delightful and healthy smashed avocado toast to the mix. You will be surprised to find how delicious it turns out to be.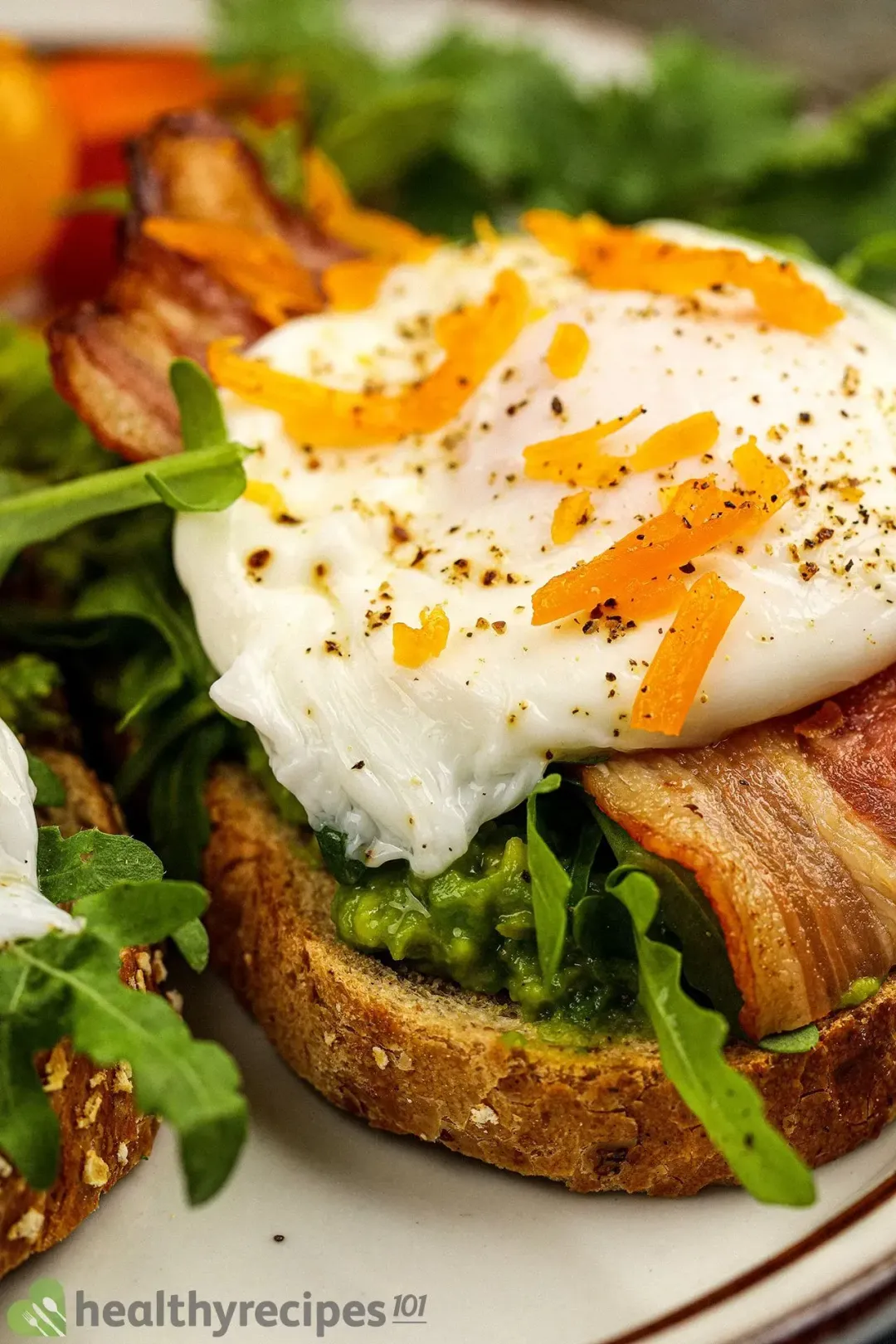 cook TIME

5 mins

prep TIME

5 mins

total TIME

10 mins
COURSE

Breakfast

CUISINE

American

SERVINGS

CALORIES

486 kcal
INGREDIENTS
8 slices

sprouted wheat bread

2 tbsp

white wine vinegar
INSTRUCTIONS
1
Crack an egg into a bowl and bring 2 cups water to a boil. Lower the heat until it lightly bubbles.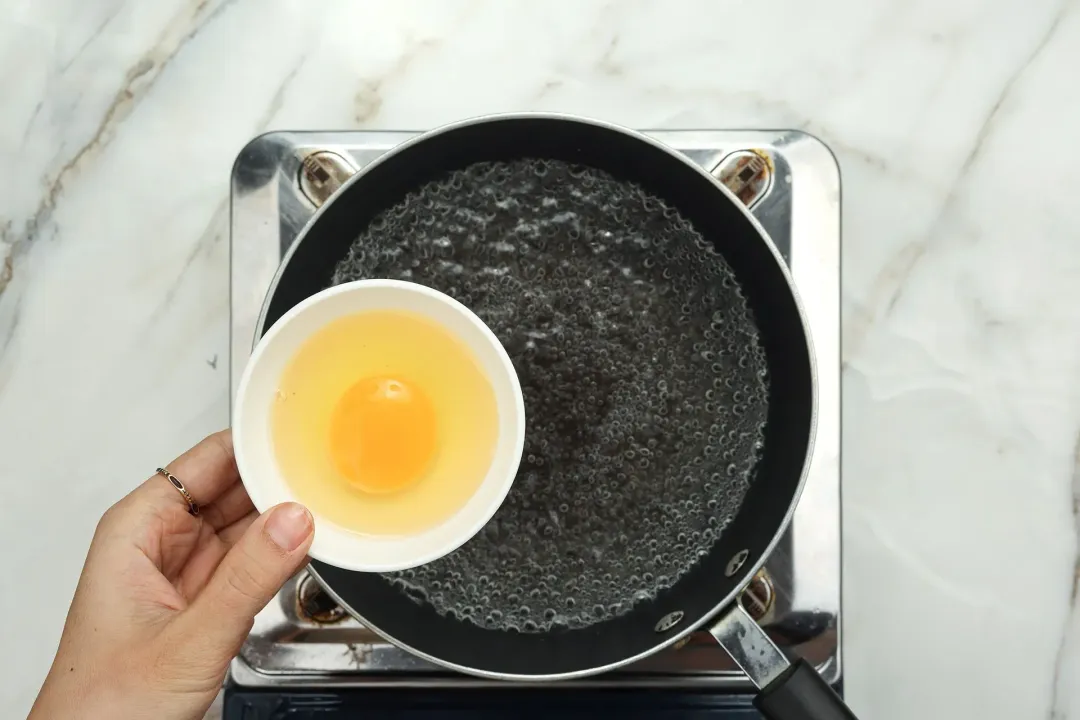 2
Stir in a circular motion with 2 tbsp white wine vinegar to create a small vortex, then gently drop the egg in.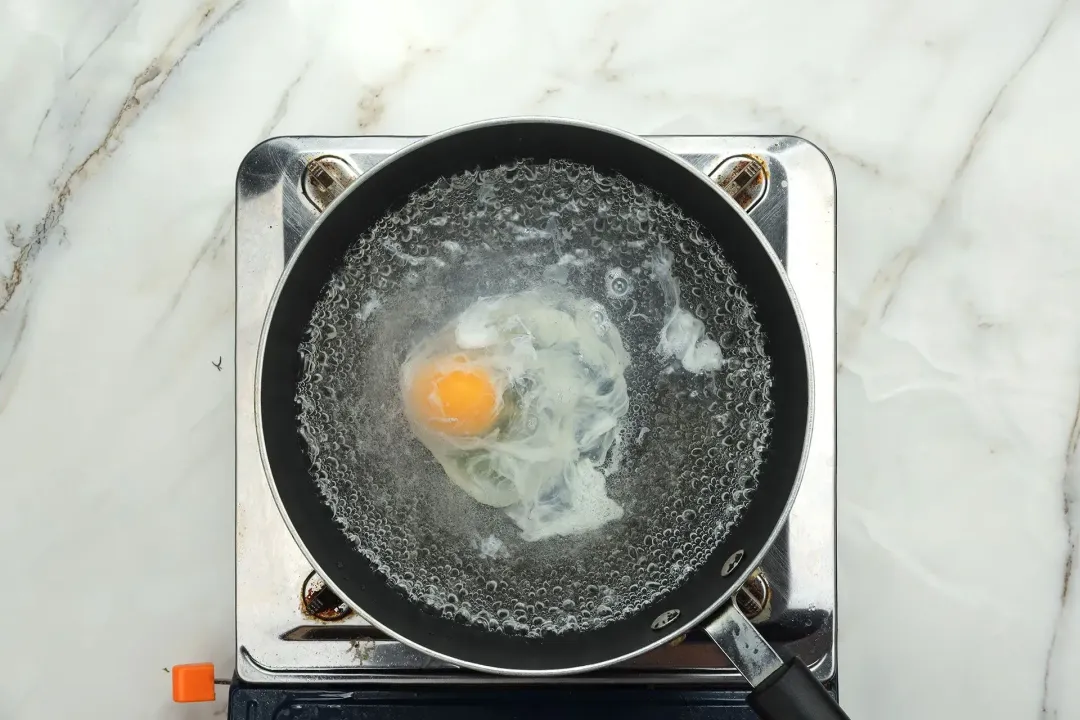 3
Poach each egg for around 1 minute, then remove with a ladle and drain on kitchen paper.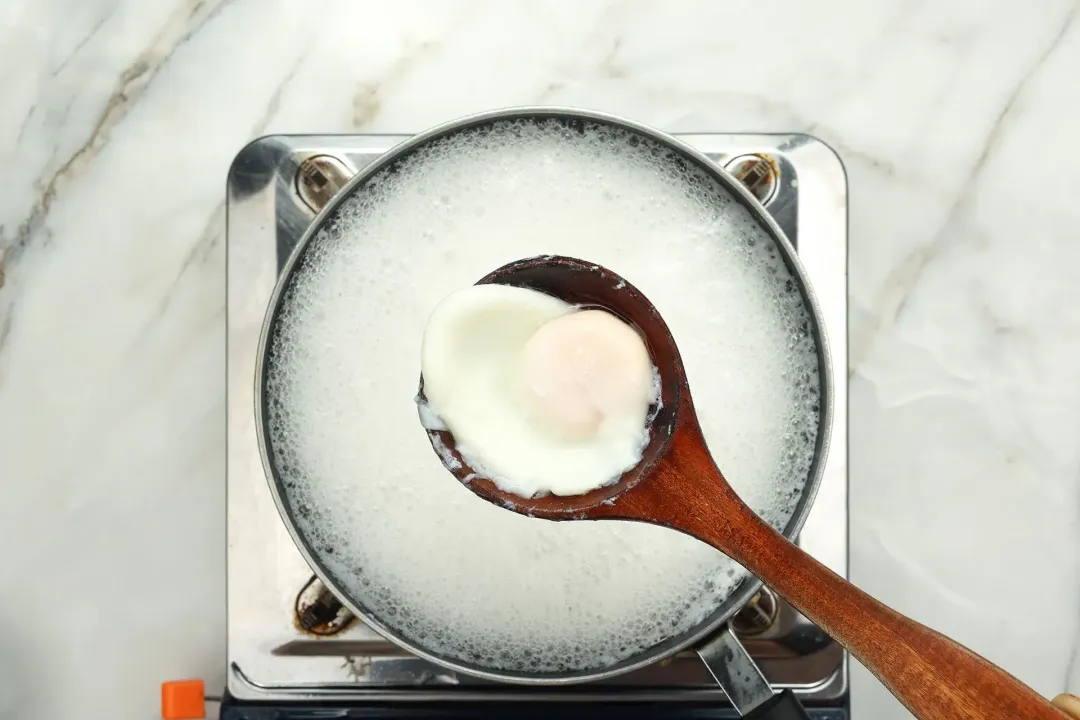 4
Spread the bread slices all over a baking sheet. Brush 1 tbsp olive oil over the top and bake at 450°F for 3 minutes.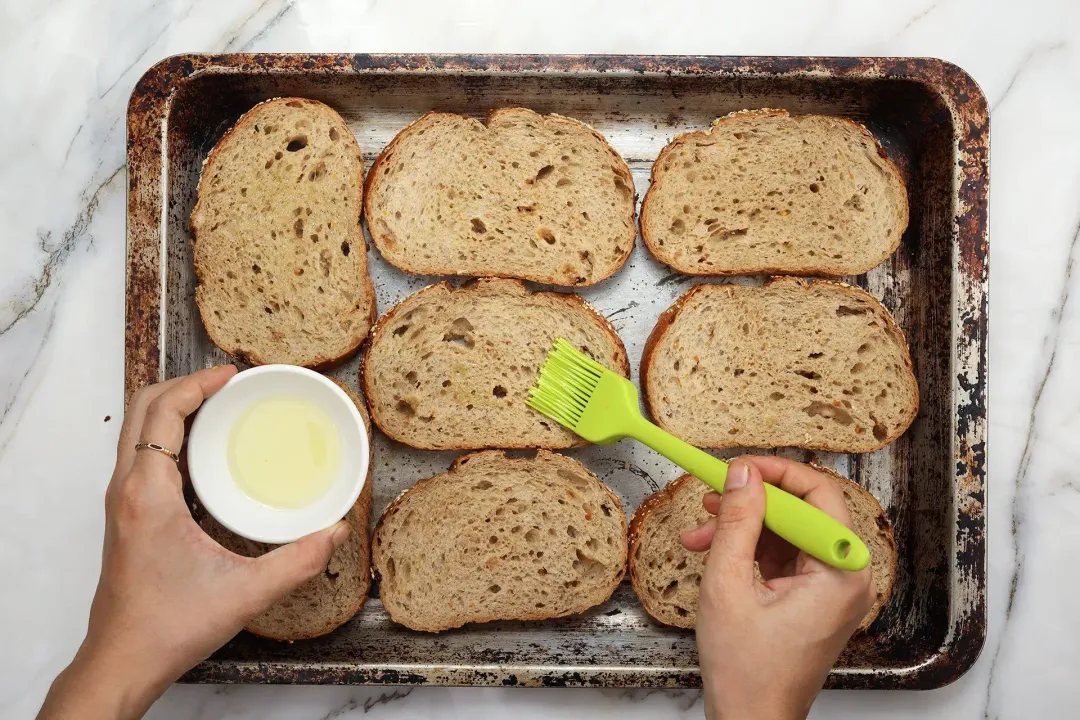 5
While the bread is toasting, mash 14 oz avocado, 1/4 tsp salt, and 1/2 tsp pepper together until well-combined.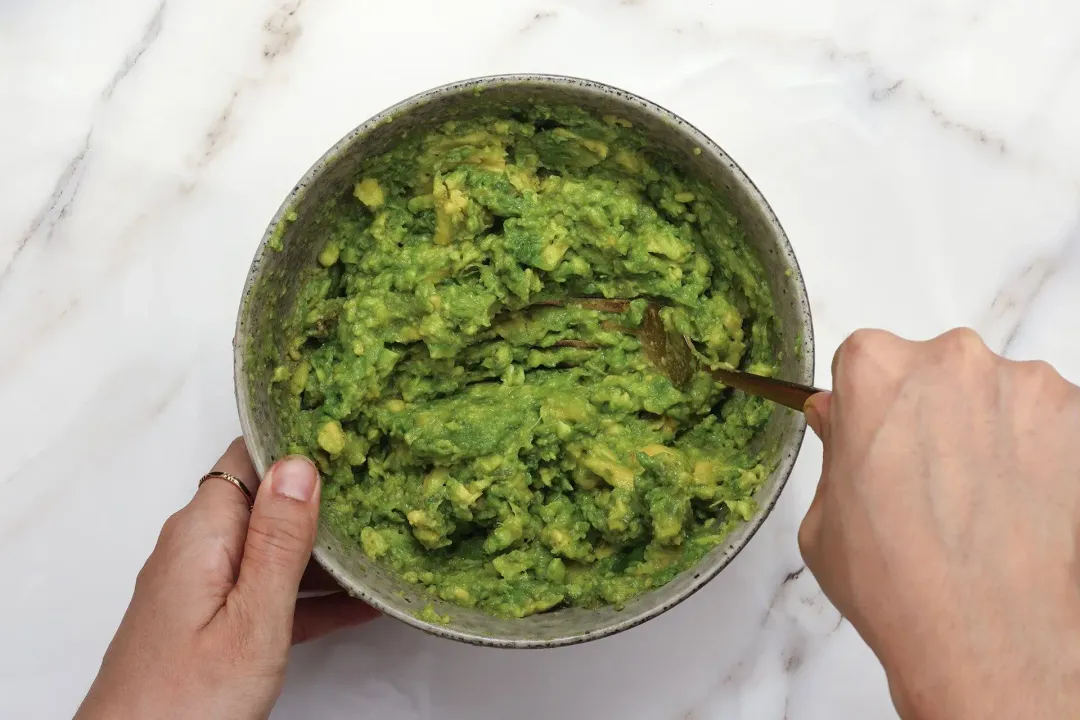 6
Spread the mashed avocado over the toasted bread slices.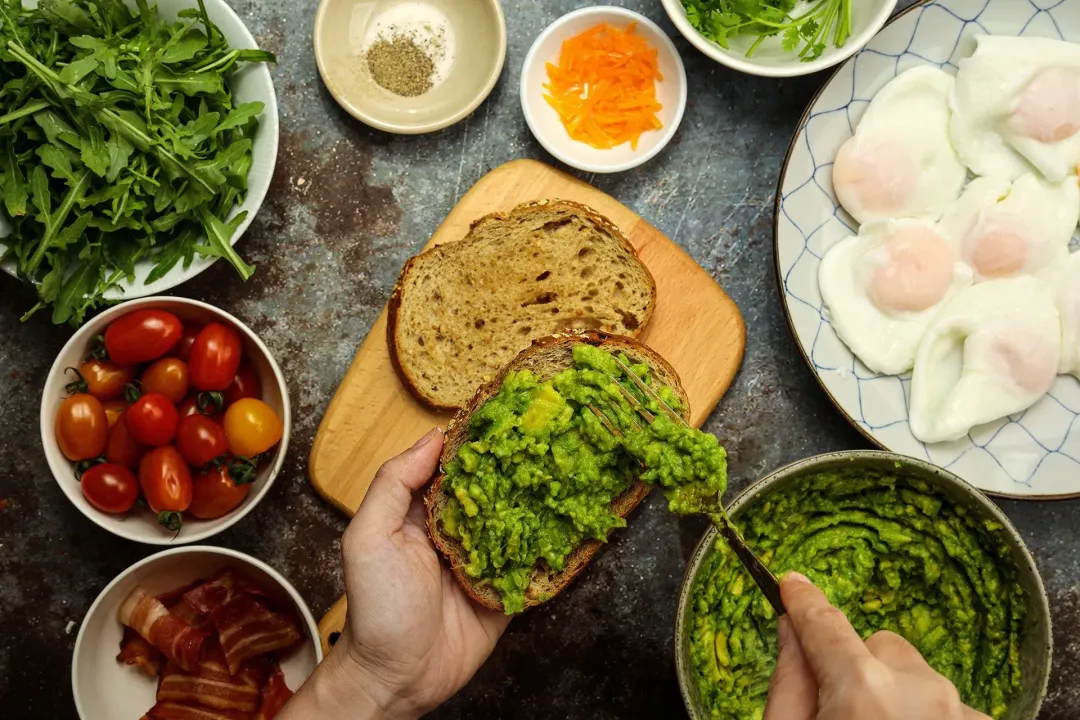 7
Stack 1 oz arugula, 1.5 oz pan-fried bacon, and poached egg on top. Garnish with some pepper and 0.25 oz cheddar cheese.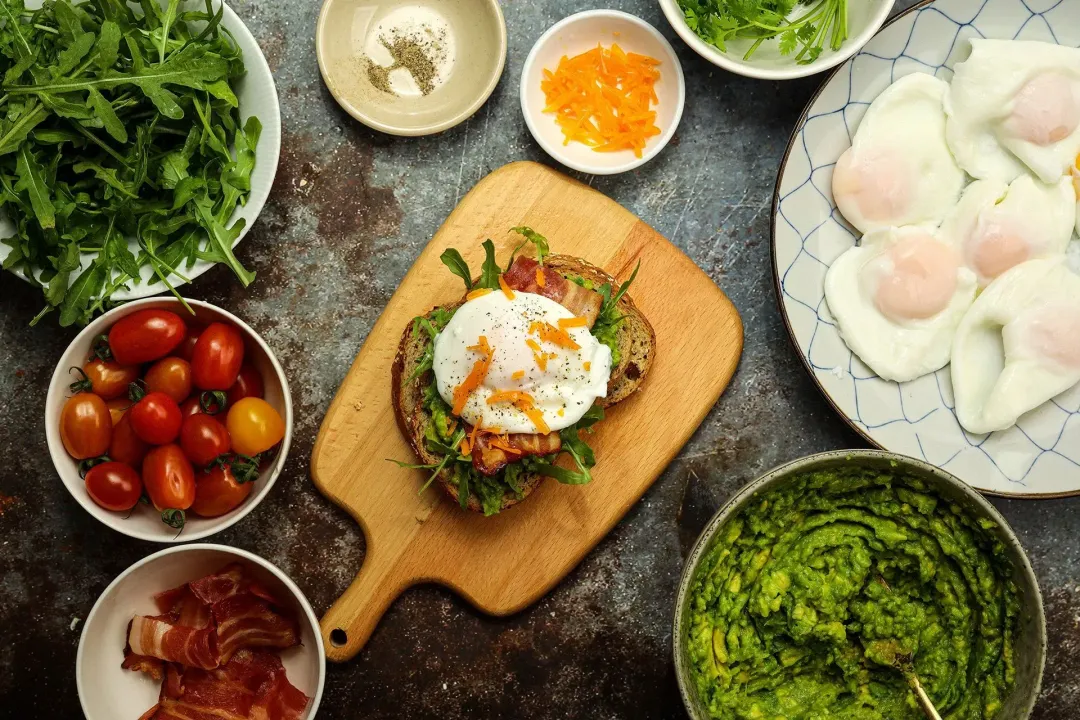 8
Serve alongside 1/4 cup cilantro and 6 oz cherry tomato.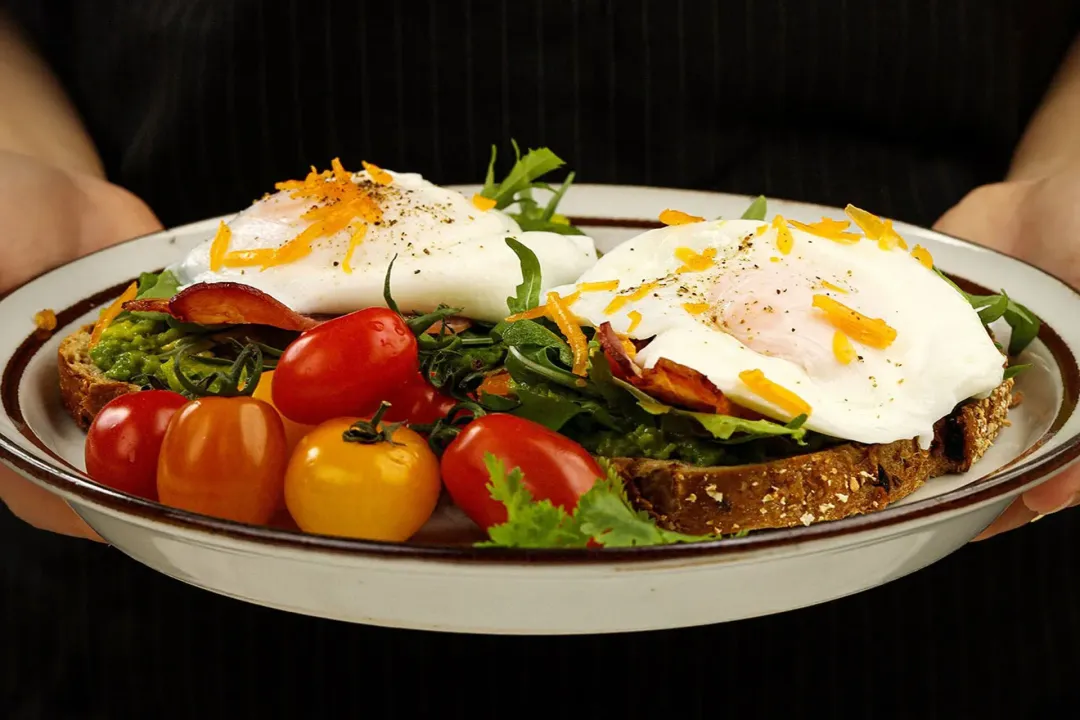 NUTRITION
Nutrition Facts
How to Make Smashed Avocado on Toast
Amount Per Serving (1 serving)
Calories 486
Calories from Fat 279
% Daily Value*
* Percent Daily Values are based on a 2000 calorie diet.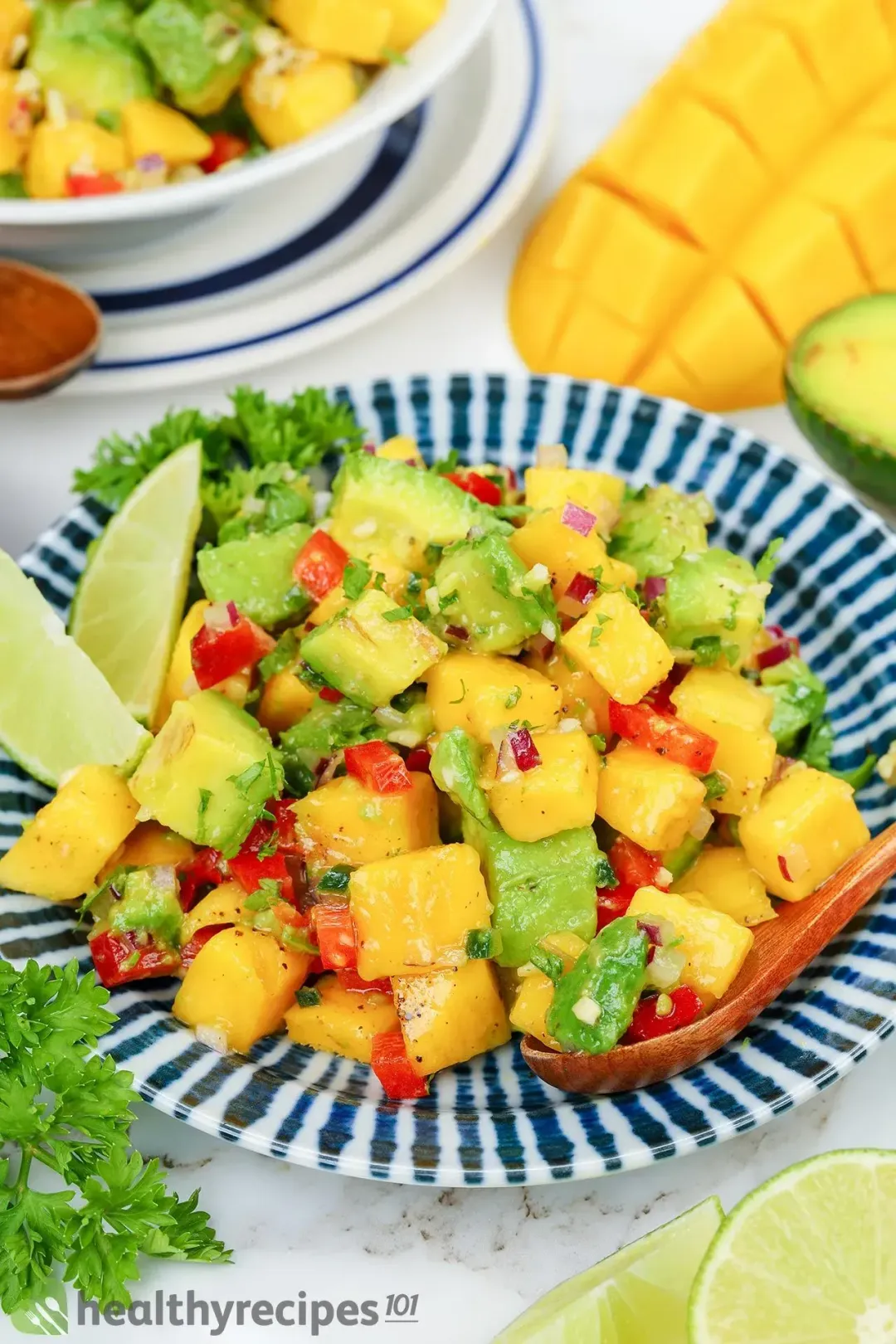 Previous Recipe
Mango Avocado Salsa
Mango Avocado Salsa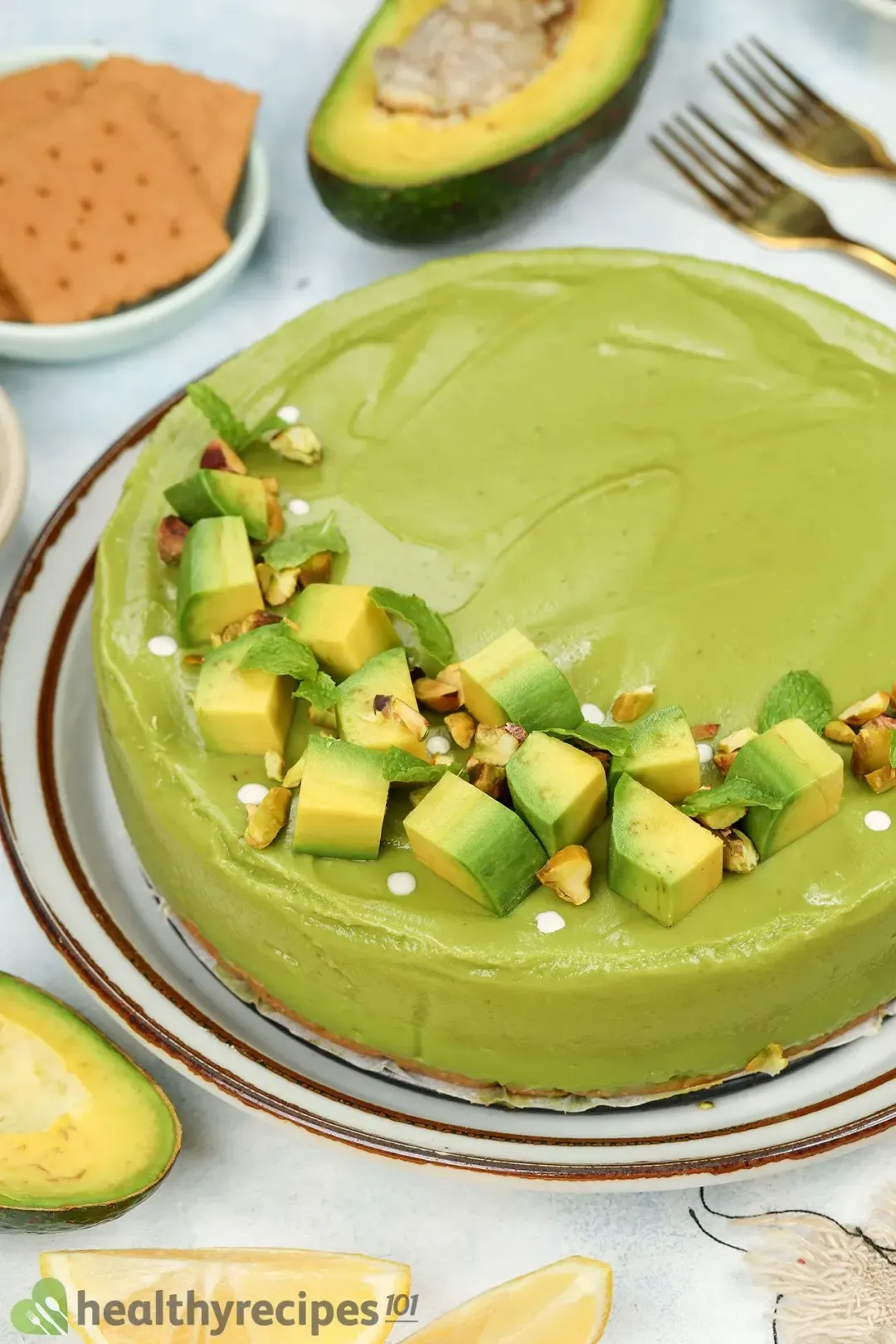 Avocado Pie
Head Chef, Culinary Consultant
Tuyet Pham is an award-winning Saigonese chef who believes that joy is the secret ingredient to delicious food. At Healthy Recipes 101, Tuyet personally tests and simplifies every recipe, ensuring maximum flavor with minimal effort. With a background at prestigious French restaurants P'TI Saigon and Le Corto, Tuyet knows how to make every dish exceptional.
Writer, Author
Luna Regina is an accomplished writer and author who dedicates her career to empowering home cooks and making cooking effortless for everyone. She is the founder of HealthyKitchen101.com and HealthyRecipes101.com, where she works with her team to develop easy, nutritious recipes and help aspiring cooks choose the right kitchen appliances.
Nutrition Reviewer
Natalie Butler is a registered dietitian nutritionist with a passion to help others live their best life through food, fitness, safer beauty and a healthy lifestyle. She has expertise with a variety of diets and diseases and believes that there is no one-size-fits-all approach for health.
This turned out absolutely perfect! Definitely would recommend this recipe !