Looking for a delicious, hearty Mexican main? This tortilla pie recipe is definitely one for you.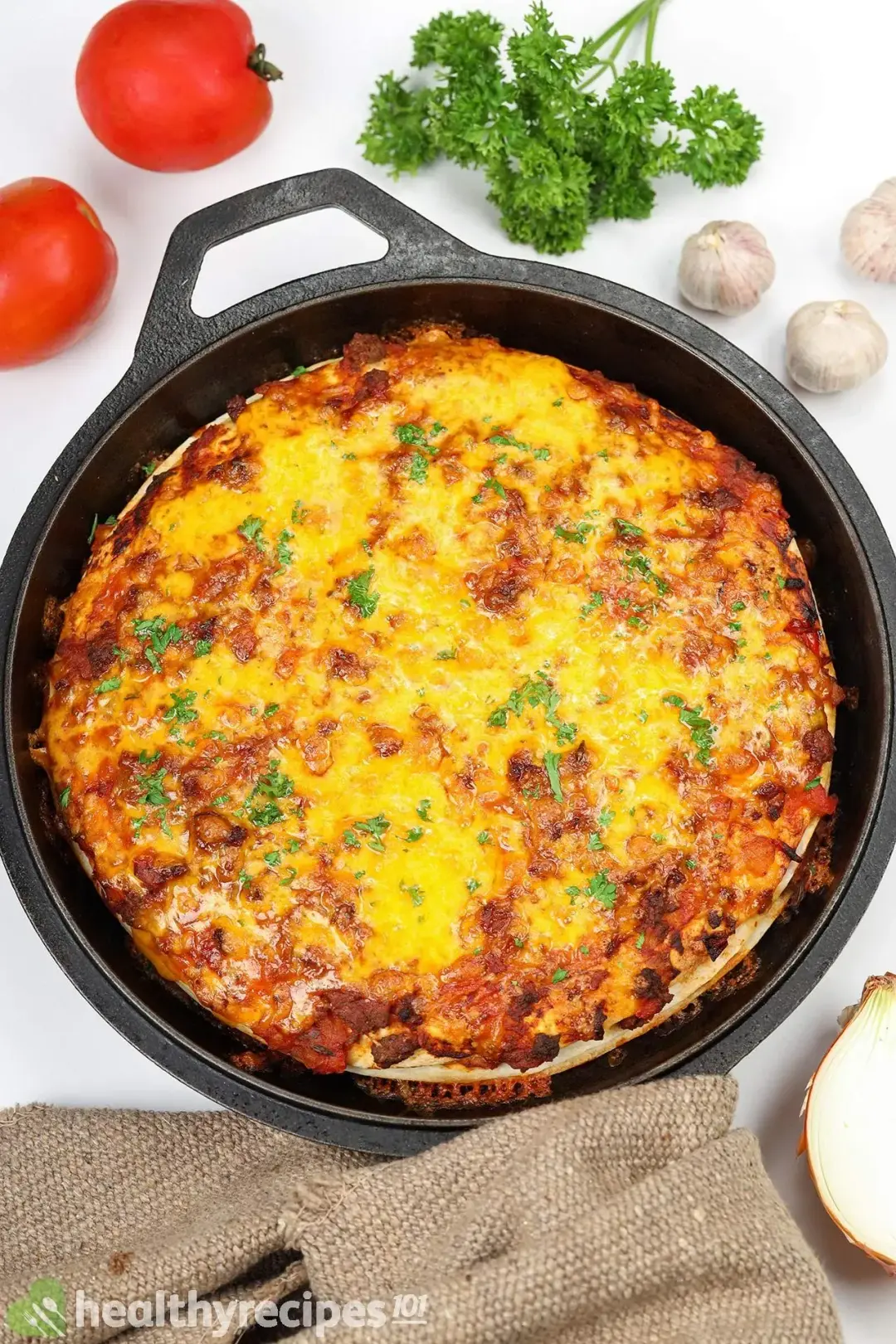 With each bite, you can enjoy the delightful richness of the beef sauce, tucked between layers of tenderly baked flour tortillas. And on top of it? Gorgeous melted cheese.
Is Tortilla Pie Healthy?
Yes, our tortilla pie is nutritious.
First, thanks to the beef, this dish is high in protein; one serving can provide you with about 20 grams. We also use 85% lean ground beef for a healthier profile and a leaner eating experience.
And as the beef is cooked in a tomato sauce, our dish also contains a considerable amount of vitamins, especially vitamins A and C.
As for the other ingredients, we have carefully moderated their amounts to fit our nutrition guidelines: The number of saturated fats per serving is kept at around 8g, while the amount of sugar and sodium stays at 6g and 549 mg, respectively.
Now come, let's check the ingredients for making this pie.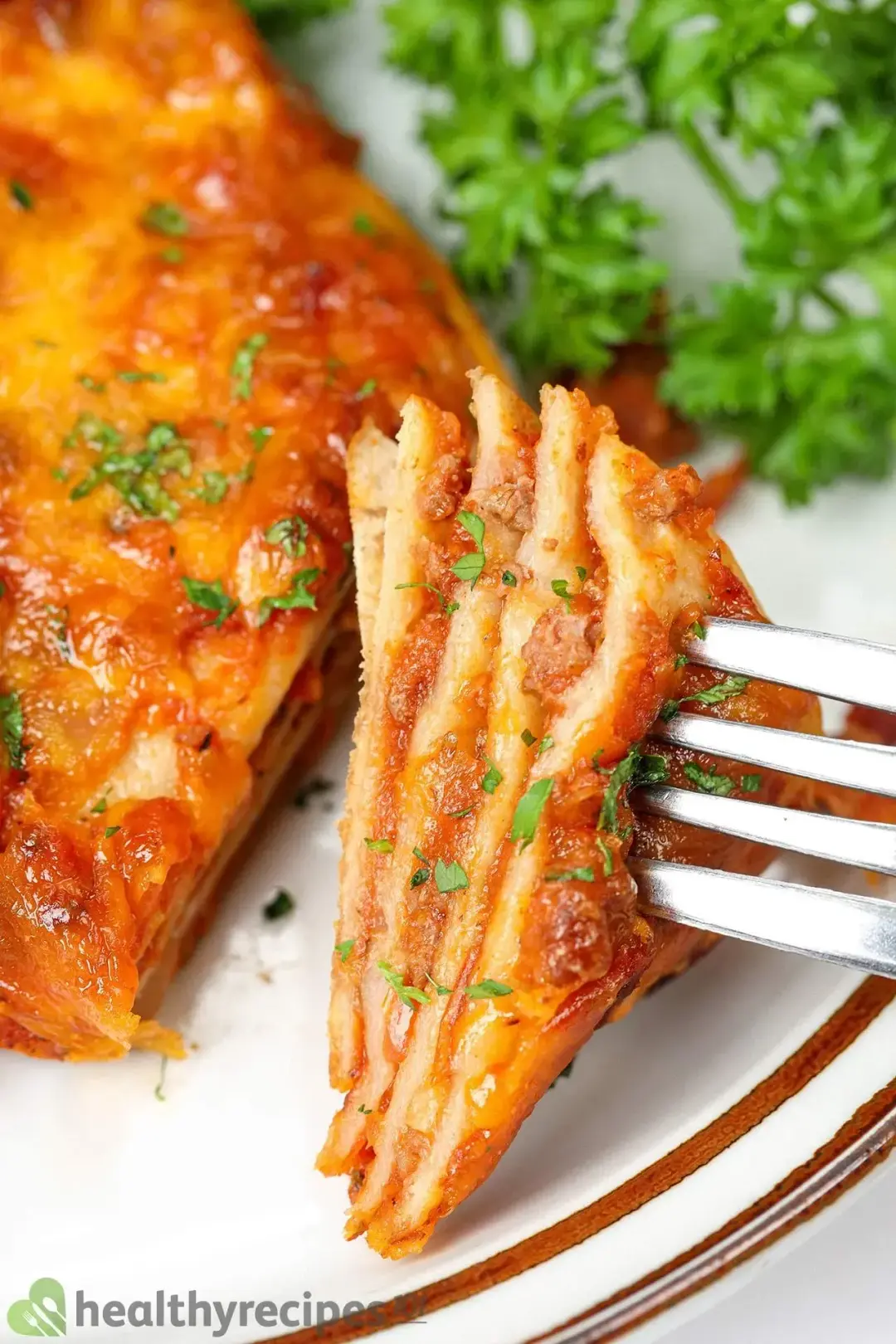 Ingredients for Tortilla Pie
We have rich meaty ground beef cooked in a luscious tomato sauce as the filling of our pie.
The beef is first stir-fried with olive oil, onion, garlic, and thyme to absorb more flavors, then comes the tomato paste, the diced tomatoes, the flour, and other seasonings.
Our recipe calls for flour tortillas, as their soft and dense texture keeps well when baked with sauces or a watery mixture and does not break easily like corn tortillas.
Cheddar cheese on top for that extra gooeyness and a sprinkling of chopped parsley for added flavor and color.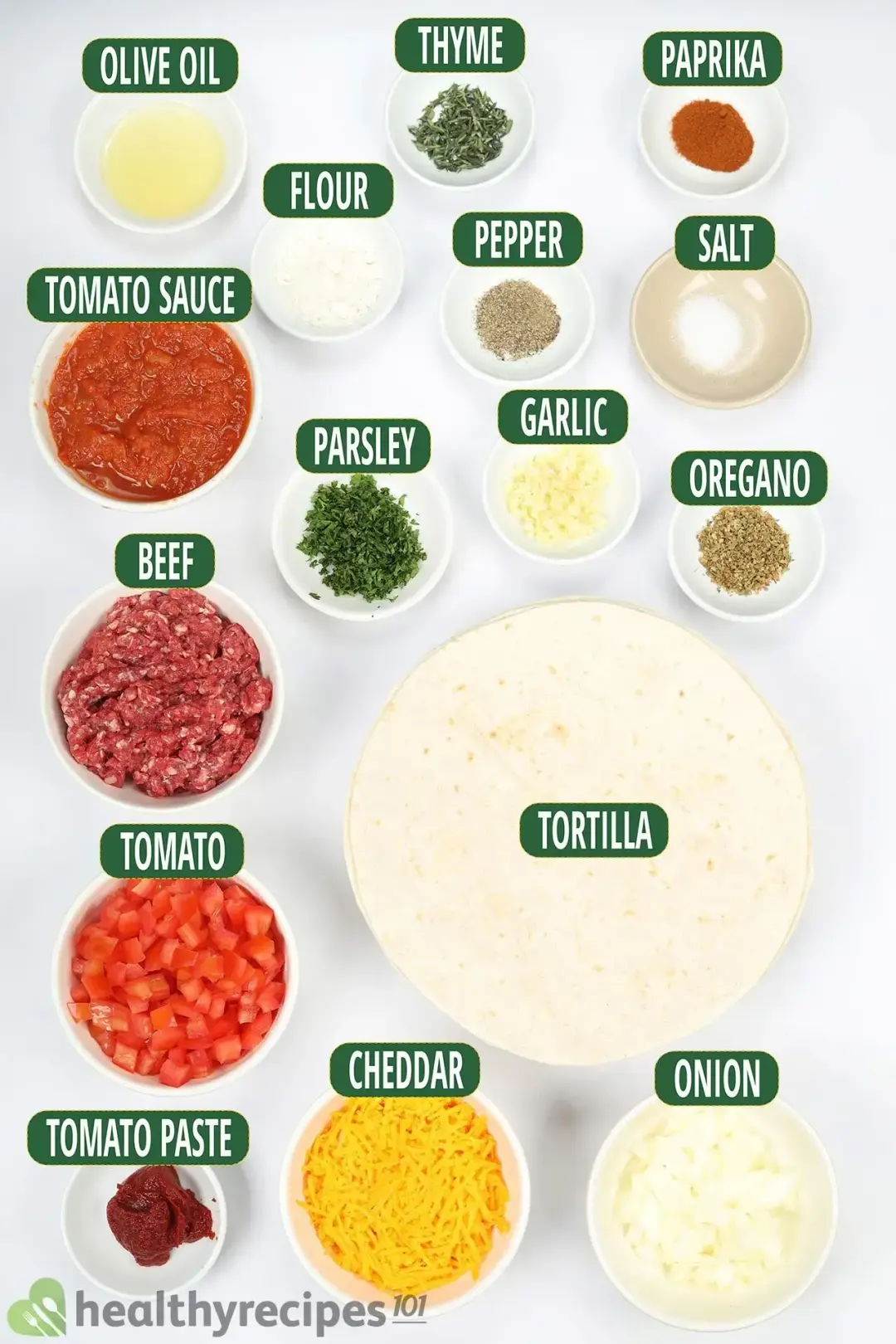 How to Store and Reheat
If you have leftover tortilla pie, you can store it in an airtight container and keep refrigerated for up to 3 days. If placed in a freezer, the tortilla pie can keep for around a month.
For reheating, if you have stored your pie in a cooling compartment, you can microwave it at high heat for 1 minute. If the pie has been frozen, then microwave it at high heat for 2 minutes.
What to Do with Leftover Flour Tortillas?
Make chips for a tasty snack! These crispy tortilla chips are a perfect match with creamy dips, such as hummus, guacamole, or pico de gallo. Kids and adults alike will love them for sure.
What to Serve With Tortilla Pie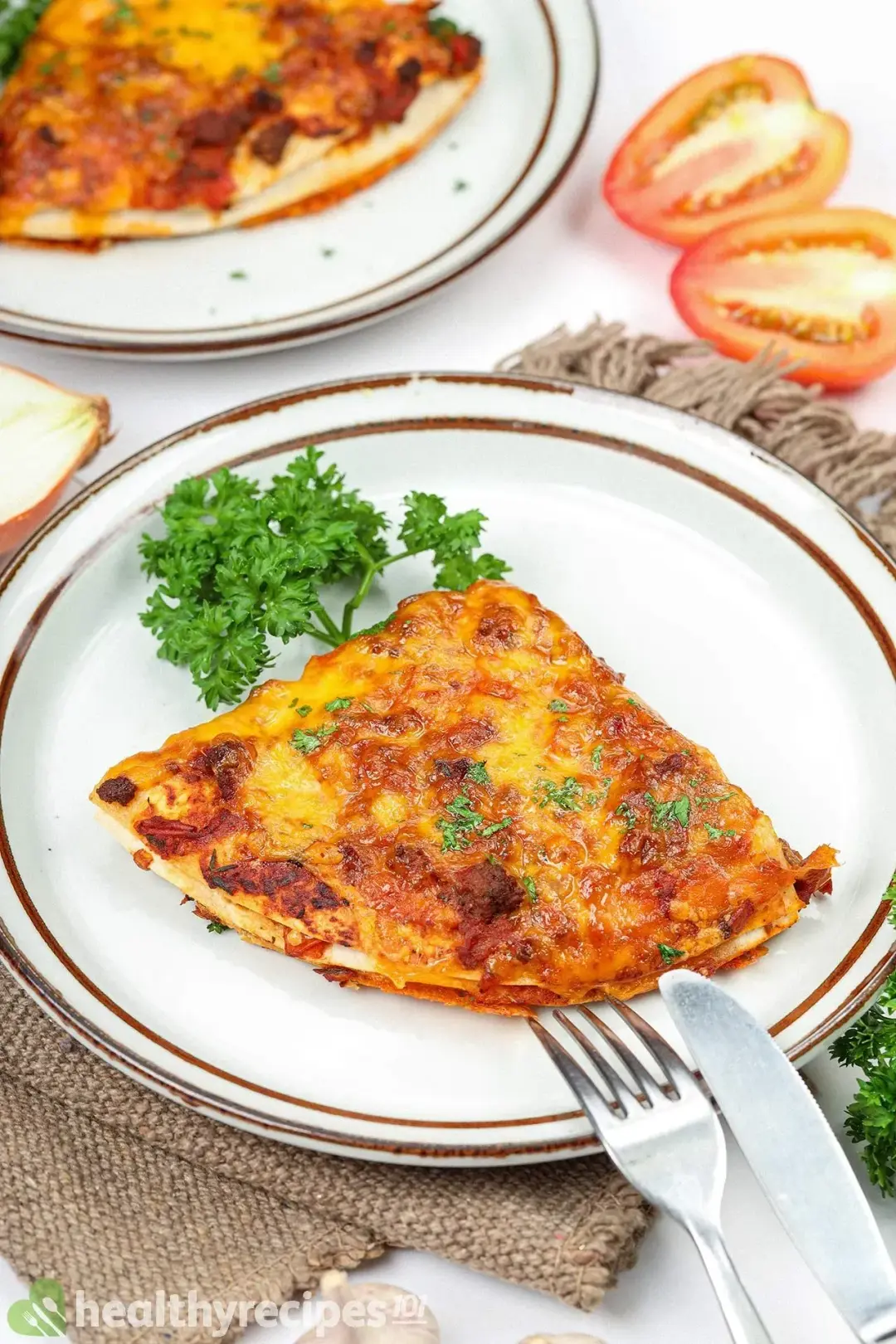 This tortilla pie is wonderfully rich, comforting, and savory. So what goes best with it? Refreshing salads! Here are some delicious sides to pair with our tortilla pie:
How to Make Tortilla Pie
Looking for a hearty tasty main course? Give this tortilla pie a try and you'll understand why. Rich savory ground beef coupled with juicy tomato sauce, layered with soft flour tortillas. Delicious!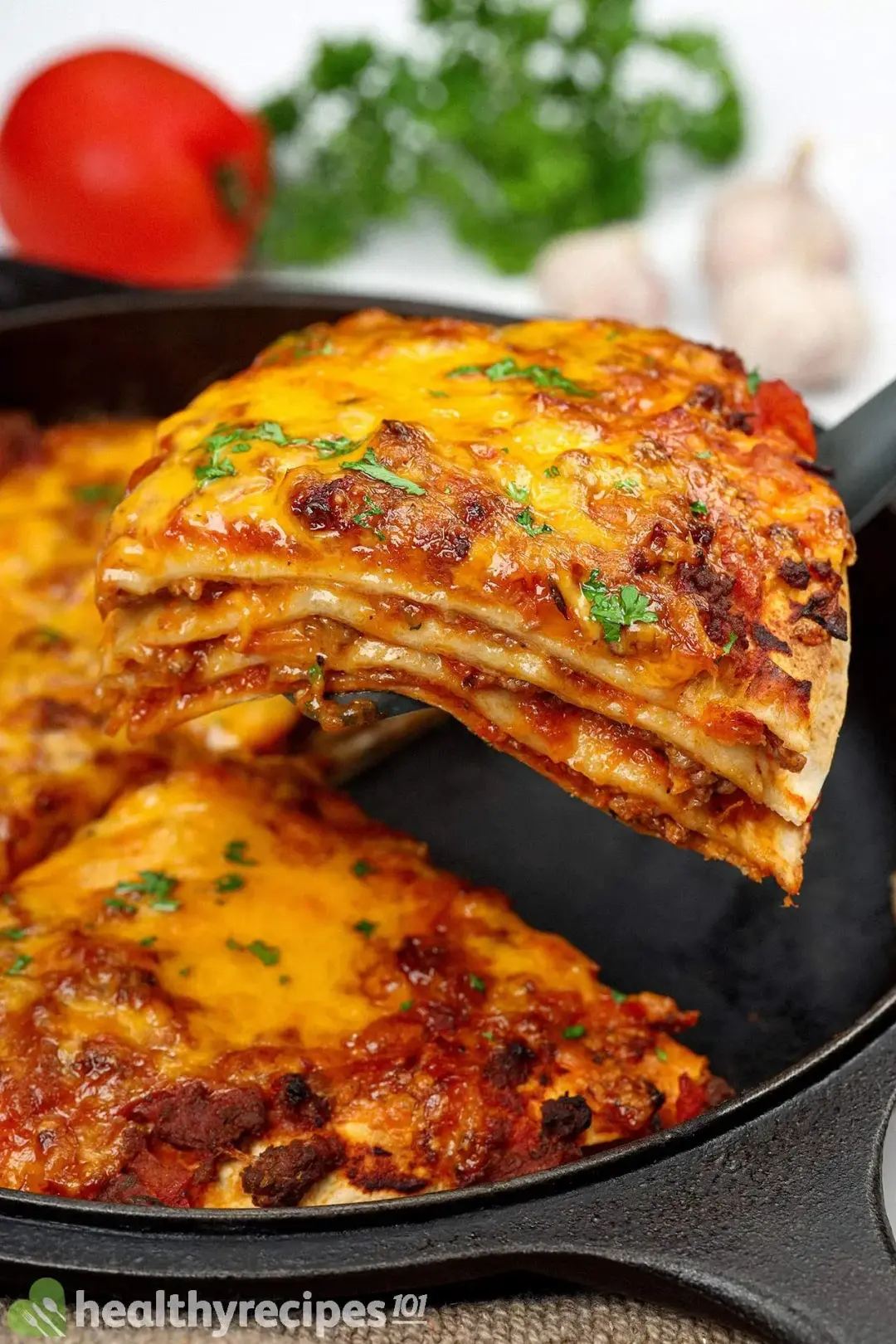 cook TIME

40 mins

prep TIME

10 mins

total TIME

50 mins
COURSE

Main Course

CUISINE

American, Mexican

SERVINGS

servings

CALORIES

482 kcal
INGREDIENTS
0.5 tbsp

all-purpose flour

1 tbsp

garlic minced

2 oz

onion diced

0.5 tsp

paprika

1 tsp

thyme

1 tbsp

olive oil

1 tsp

oregano

3 oz

cheddar cheese shredded

6 oz

tomato diced

2 tbsp

parsley chopped

0.5 tsp

ground black pepper

0.3 tsp

salt

8 oz

85% lean ground beef

1 cup

homemade tomato sauce

1 tbsp

Hunt's tomato paste

4

flour tortillas
INSTRUCTIONS
Prep:
1
Dice the tomato: Half the tomato lengthwise, slice to remove the stem, and scoop the seeds out. Cut each half into 1/4" strips, then each strip into small cubes.
2
Dice the onion: Half the onion lengthwise and peel the skin. Make vertical slices 1/8" apart from each other towards the root, but leave about 1/8" so they're still intact. Turn the half 90 degrees, and grip the root. From the bottom, make horizontal cuts 1/8" apart from each other into the onion, also leaving 1/8" to keep everything intact. Slice the onion to have even cubes.
3
Peel and mince the garlic: Cut to remove the root part of each garlic clove and mash them down with a knife to remove the peel with ease. Mince the peeled cloves.
Cook:
1
Saute the onion, garlic, and thyme in olive oil: In a skillet over medium heat, add 1 tbsp olive oil, 2 oz onion, 1 tbsp garlic, and 1 tsp thyme. Saute for 1 minute.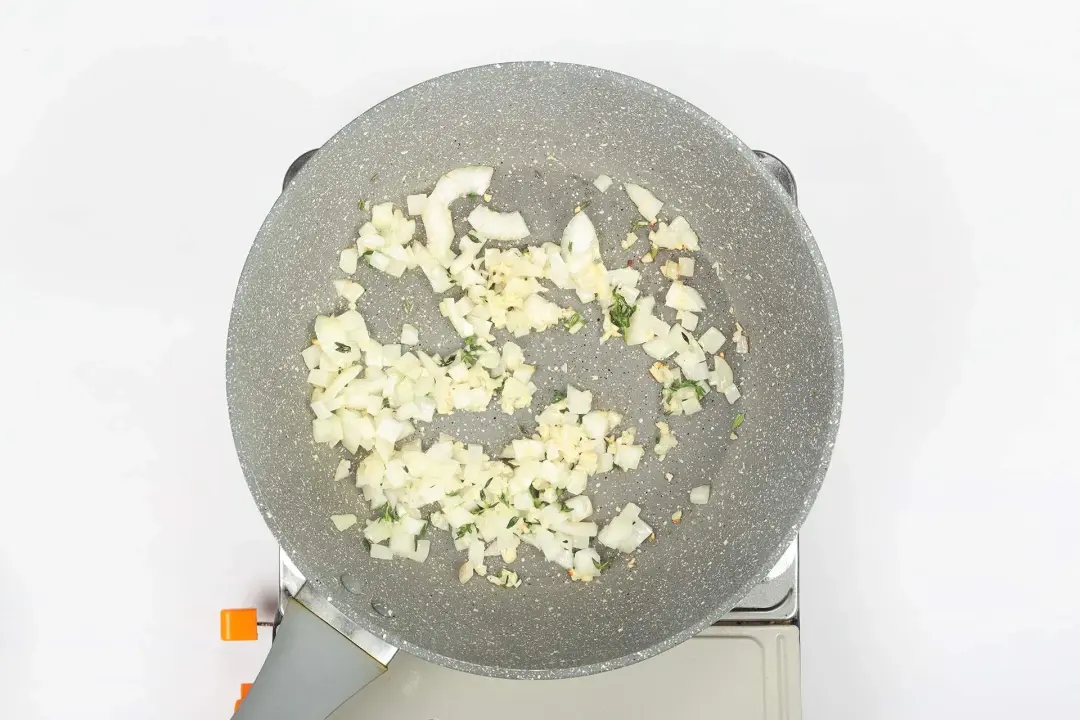 2
Add the ground beef: 8 oz ground beef to the skillet and stir fry for 3 minutes.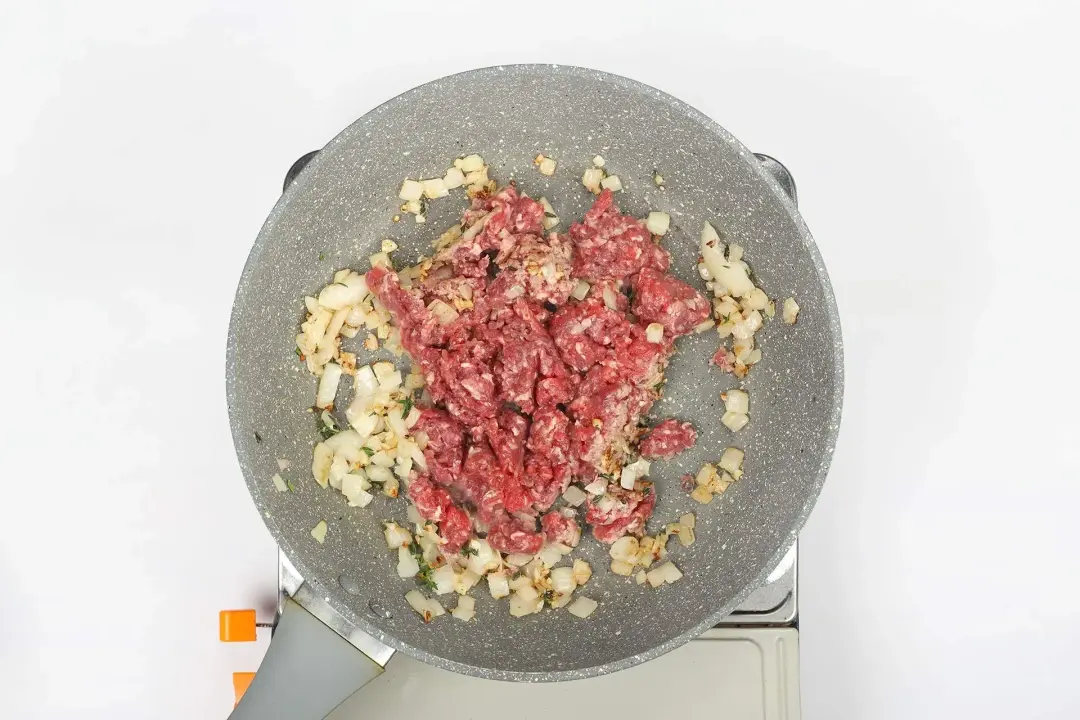 3
Add the diced tomatoes, tomato paste, flour, and seasonings: Add 6 oz diced tomatoes, 1 tbsp tomato paste, 1/2 tbsp all-purpose flour, 1/2 tsp ground black pepper, 1/2 tsp paprika, 1/4 tsp salt, and 1 tsp oregano. Stir well for 2 minutes.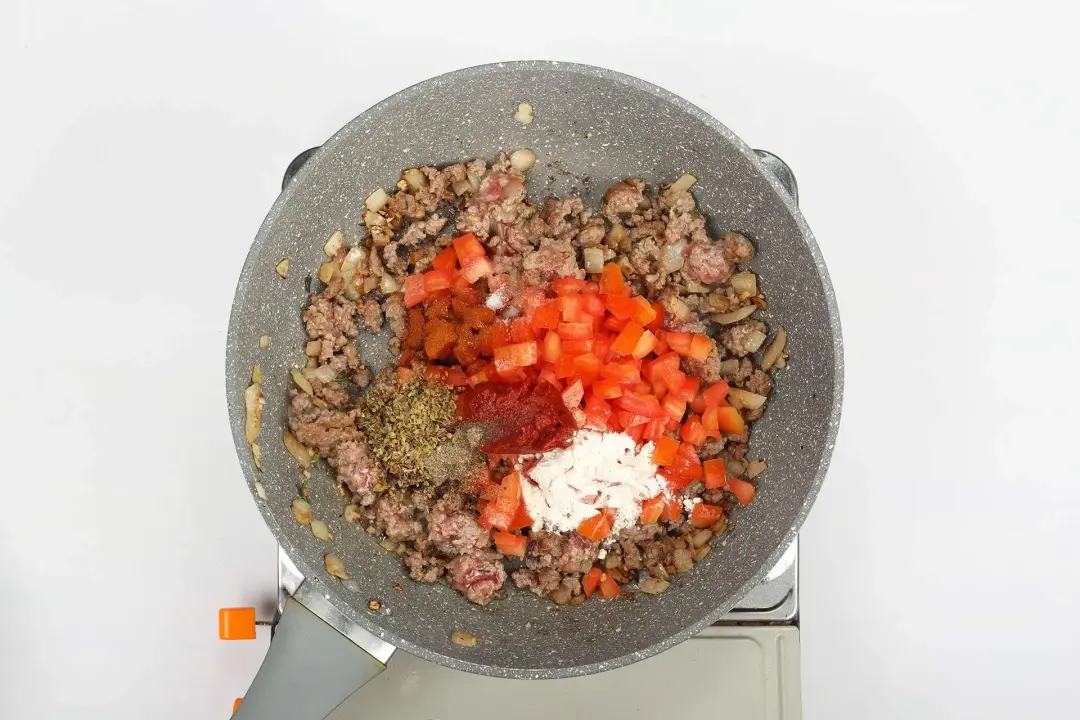 4
Add tomato sauce: Add 1 cup tomato sauce, stir well for 1 minute, then remove from heat.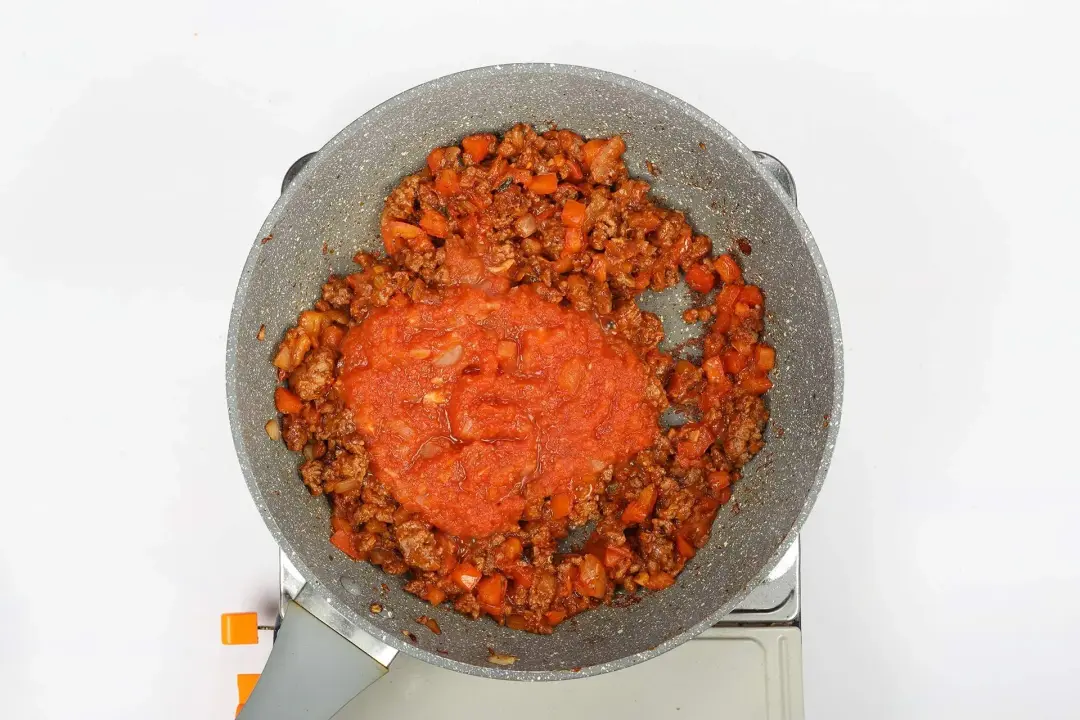 5
Make and bake the tortilla pie: Place 1 flour tortilla in a 9-inch baking pan, top with 1/3 of the beef sauce, then another tortilla. Repeat the process until finishing up all 4 tortillas and the beef sauce, then bake in a preheated oven at 400°F for 20 minutes.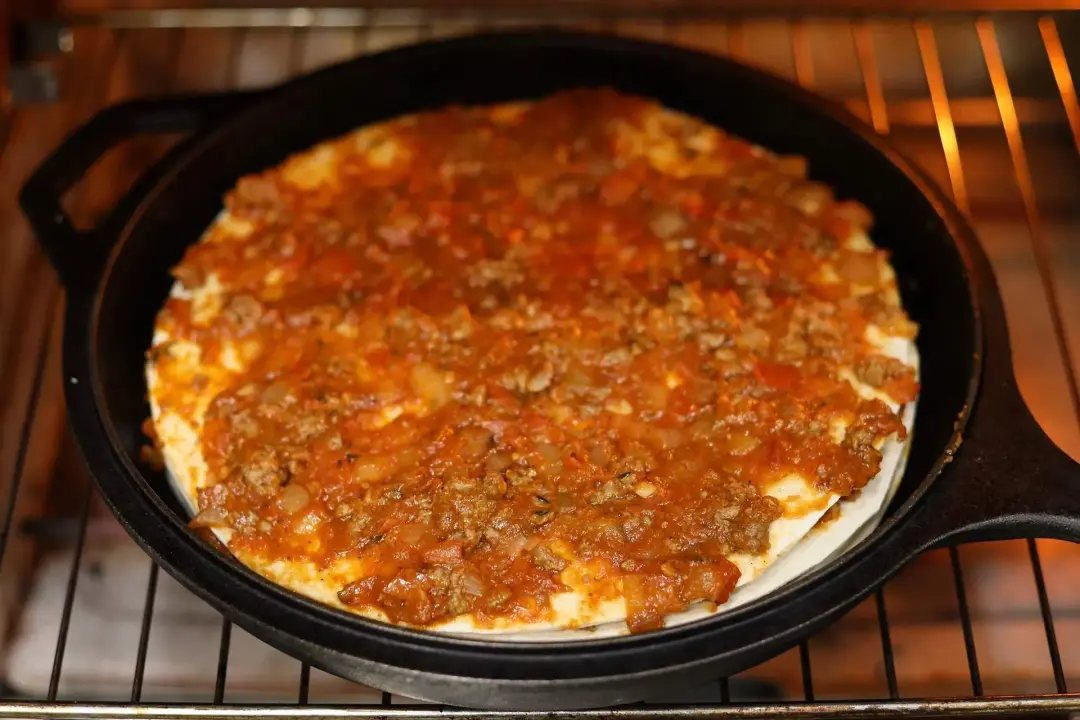 6
Add a cheese topping: Bring out the tortilla pie and top with 3 oz cheddar cheese, then continue baking in the oven at 425°F for 5 minutes.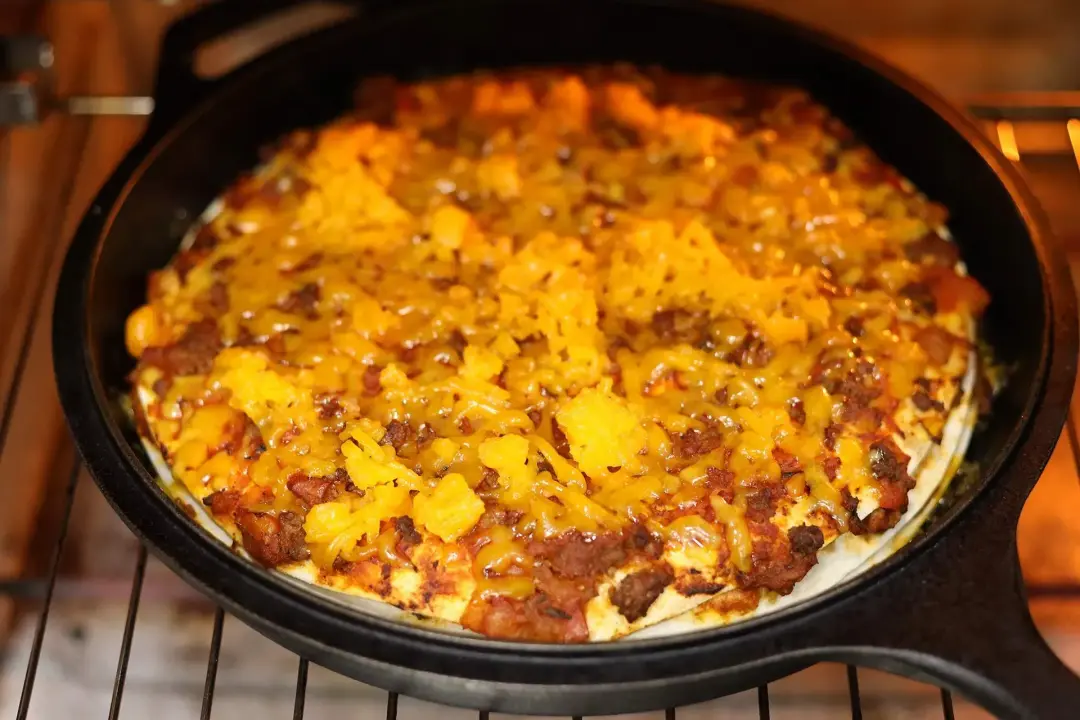 7
Garnish and serve: Sprinkle 2 tbsp parsley on top before serving.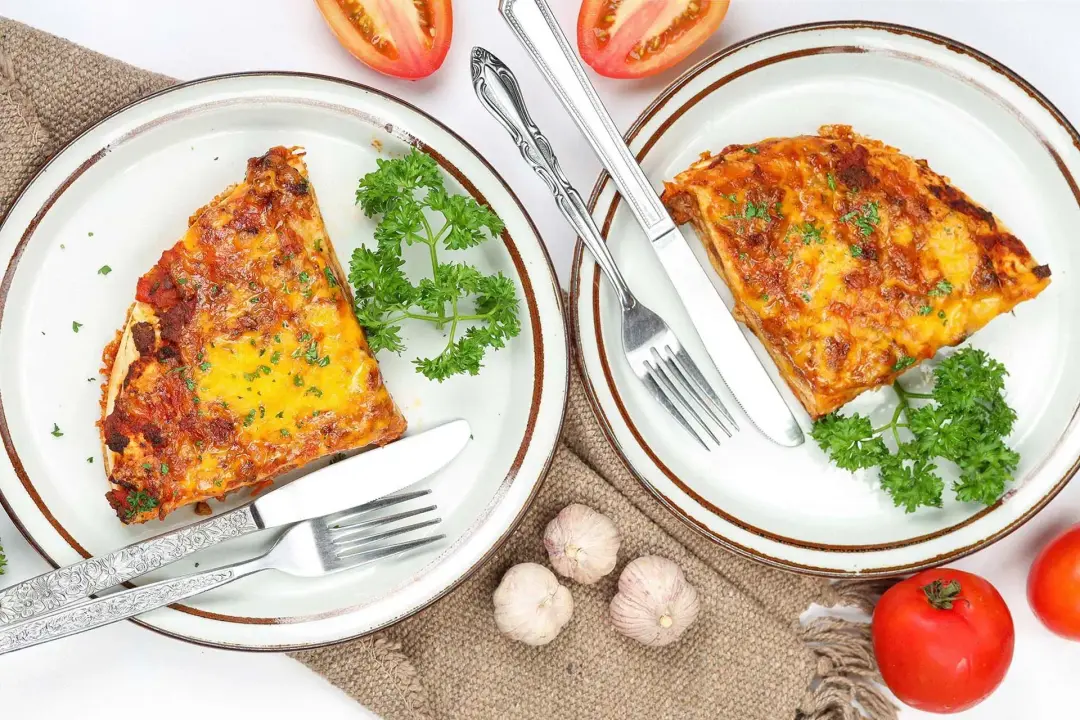 NUTRITION
Nutrition Facts
How to Make Tortilla Pie
Amount Per Serving (1 serving)
Calories 482
Calories from FDA
% Daily Value*
* Percent Daily Values are based on a 2000 calorie diet.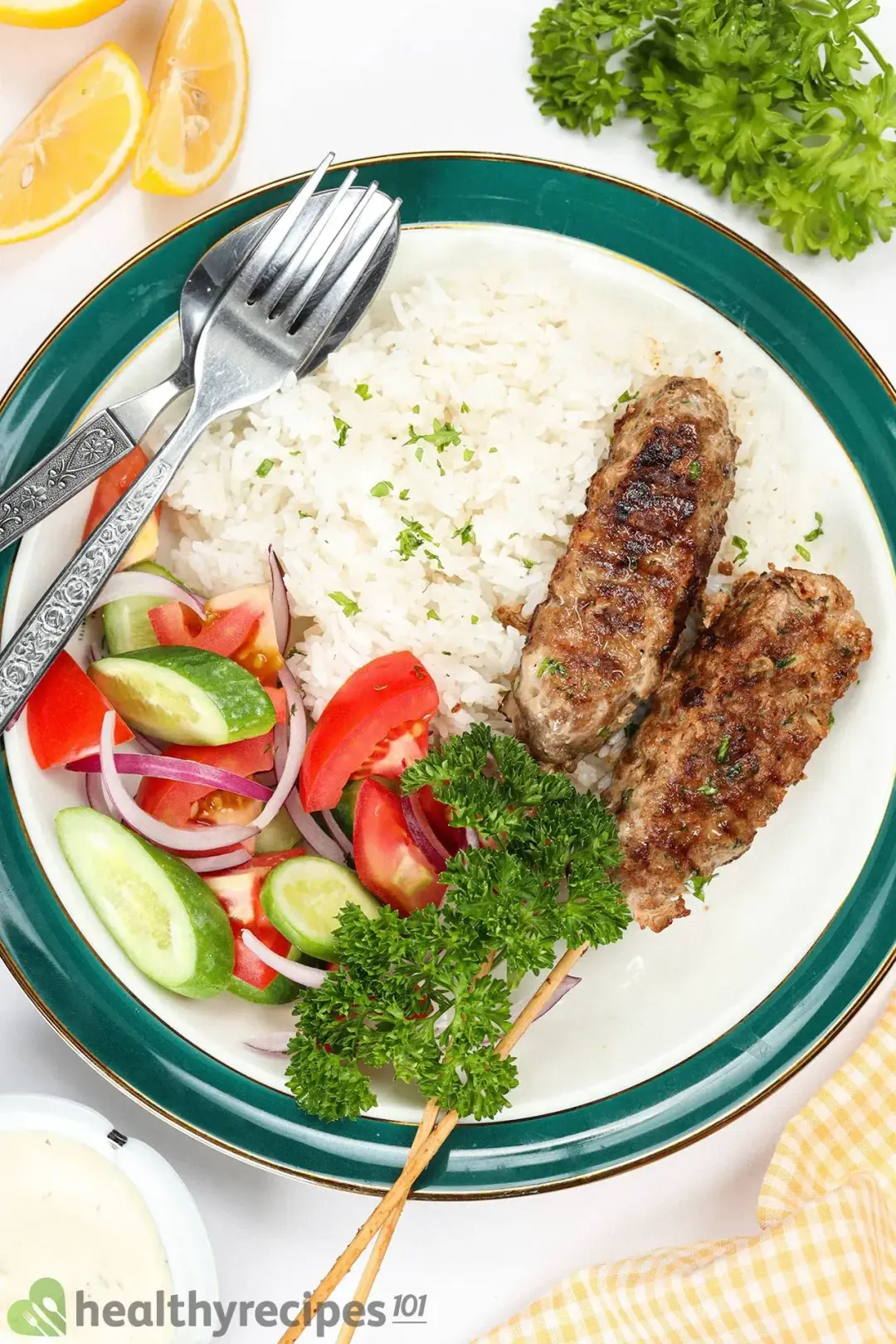 Previous Recipe
Beef Kofta
Beef Kofta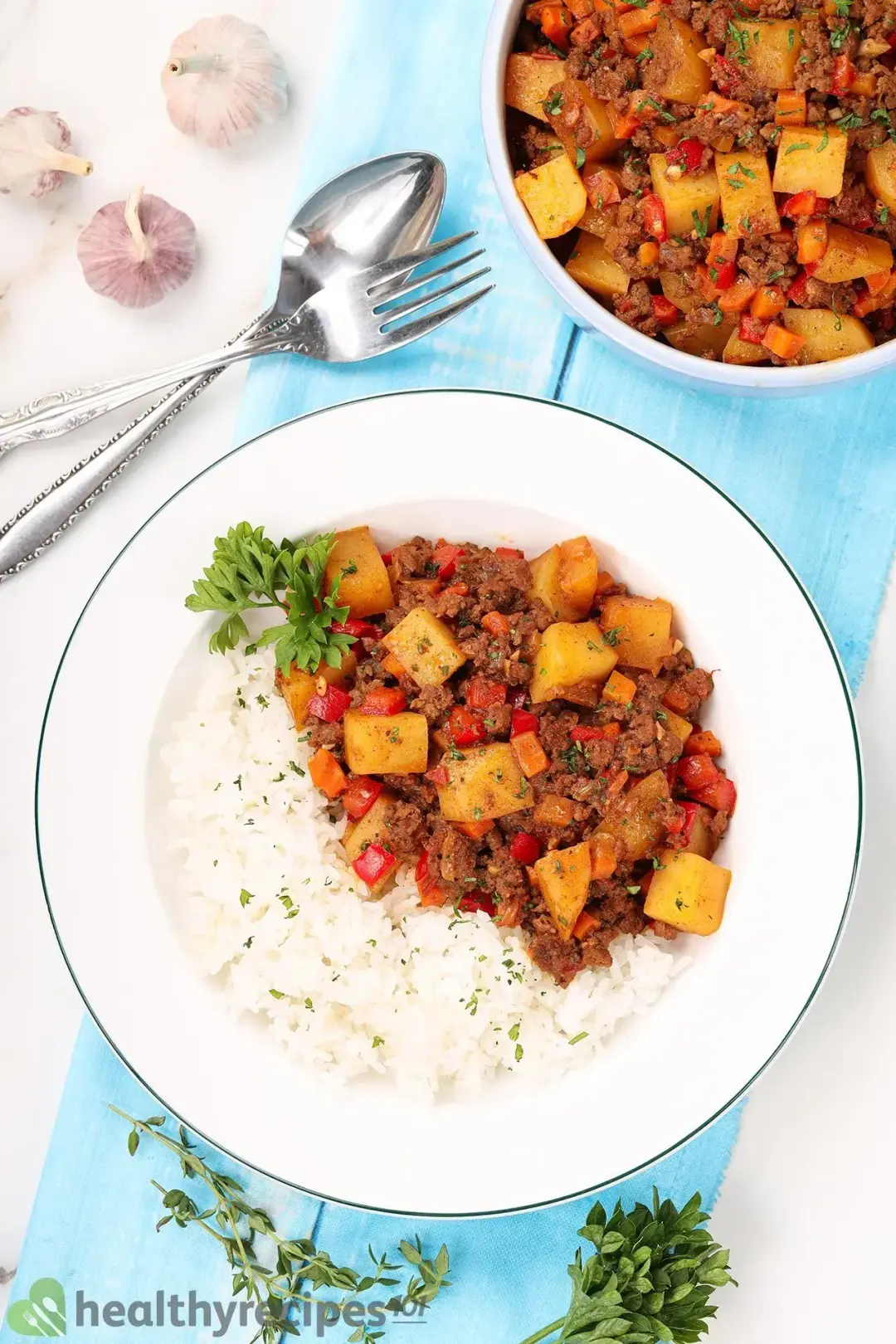 Next Recipe
Ground Beef and Potatoes
Ground Beef and Potatoes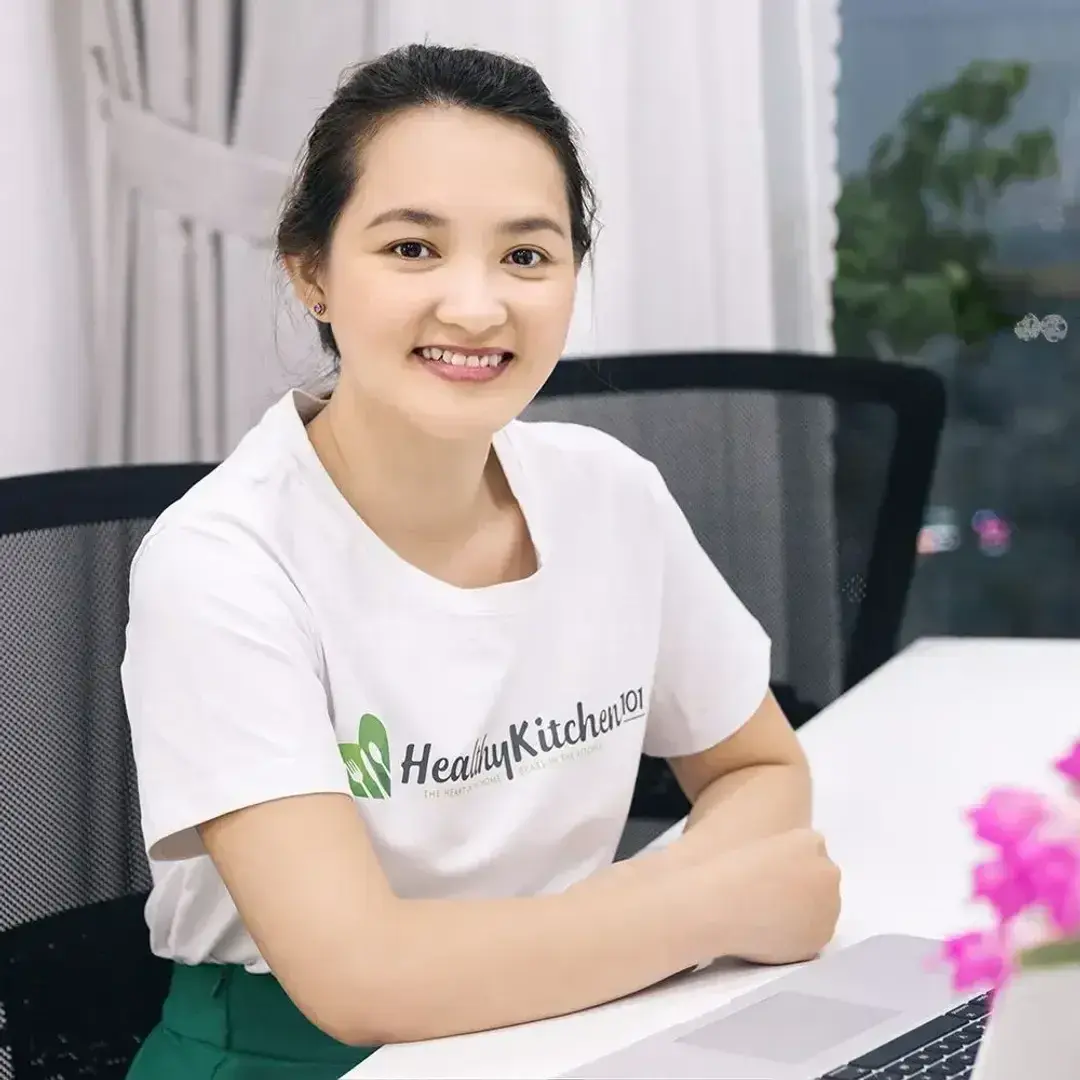 Luna Regina
Luna is the founder and chief recipe developer of Healthy Recipes 101. Apart from cooking, she also loves reading, programming, exploring the outdoors, and collecting useless facts about everything.