In this beef vindaloo recipe, the beef chunks are cooked in a homemade vindaloo sauce with plenty of caramelized onions until it reaches tender perfection. The dish packs a punch but still has a harmonious balance of sweet, savory, sour, and spicy. 
You can prepare a large batch of this ultra-delicious vindaloo and save it for other days when you don't feel like cooking. Once the meat and vegetables have some time to absorb spices from the paste, the flavors intensify, and it all becomes even more delectable.
Vindaloo vs. Curry
Indian cuisine is breathtaking in its diversity, but it can be very confusing to keep all the Indian stews straight in your mind.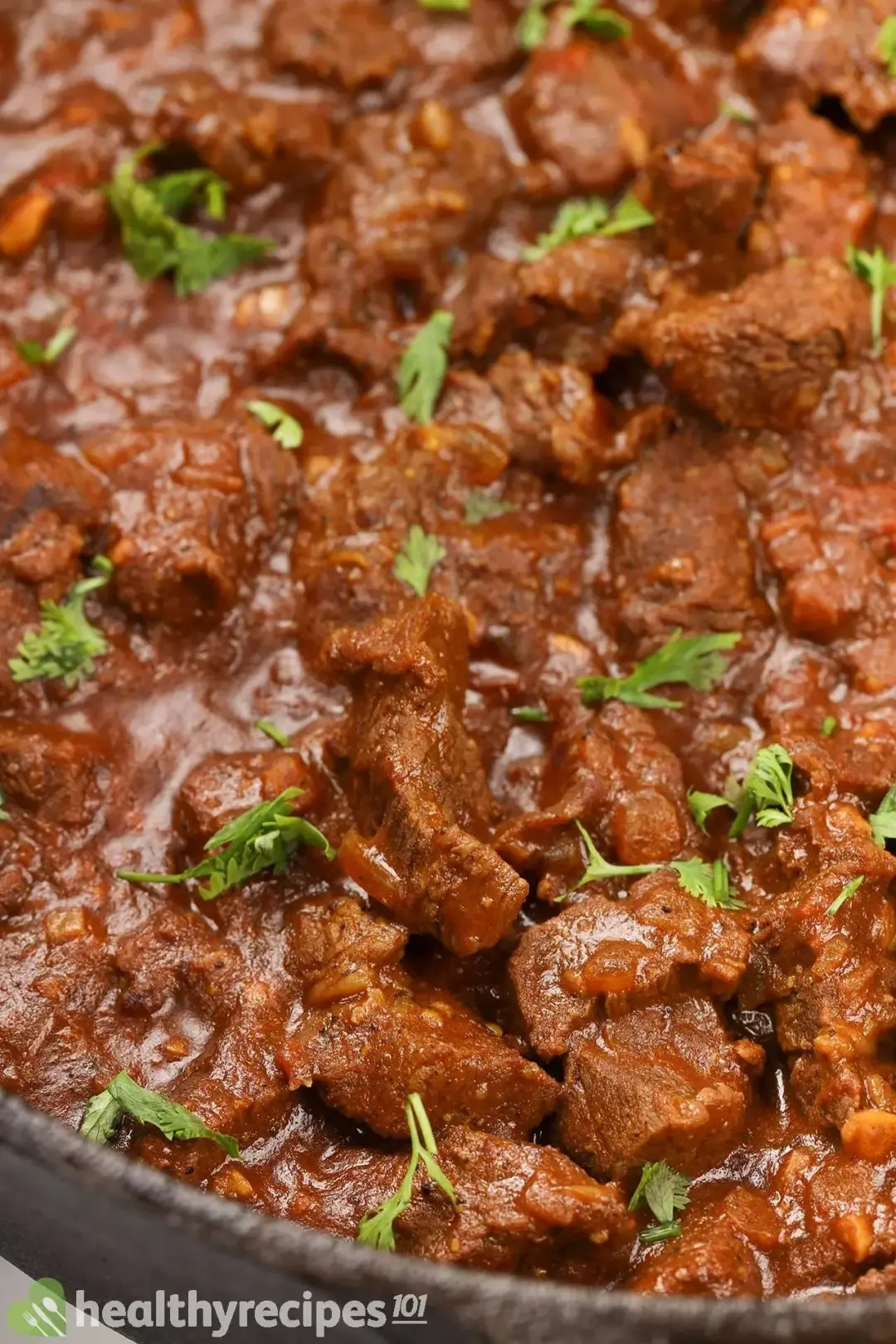 Curry is a term used for any dish that involves cooking the meat and vegetables in coconut milk and a spice paste. The dish is then served over rice. Curry can be mild or pack serious heat, depending on your personal preferences and tolerance.
Vindaloo is a South Indian tomato-based curry that is known for the spiciness it gets from the signature vindaloo paste. It can be made with most protein options, including pork, beef, chicken, turkey, and shrimp.
Is Beef Vindaloo Healthy?
Our beef vindaloo is relatively healthy, and here is why.
It's not calorie-dense: Though made with calorie-rich ingredients like beef, rice, and olive oil, our beef vindaloo contains only approximately 500 calories per serving. That's a relatively low total for a filling rice dish, giving you ample space to add a side dish to the meal.
It's low in sodium: Our beef vindaloo uses only a minimal amount of added salt (½ teaspoon) but still comes out flavorful.
It's packed with protein: There are 27 grams of protein in each serving — up to 54% of your recommended daily intake. This means the dish can keep you feeling full longer, and you won't have to deal with fast food or store-bought snacks later.
It's rich in anti-inflammatory ingredients: With a host of different spices, including cinnamon, cumin, oregano, and chili, this vindaloo is a powerhouse of anti-inflammatory capability and offers a wide variety of other health benefits too.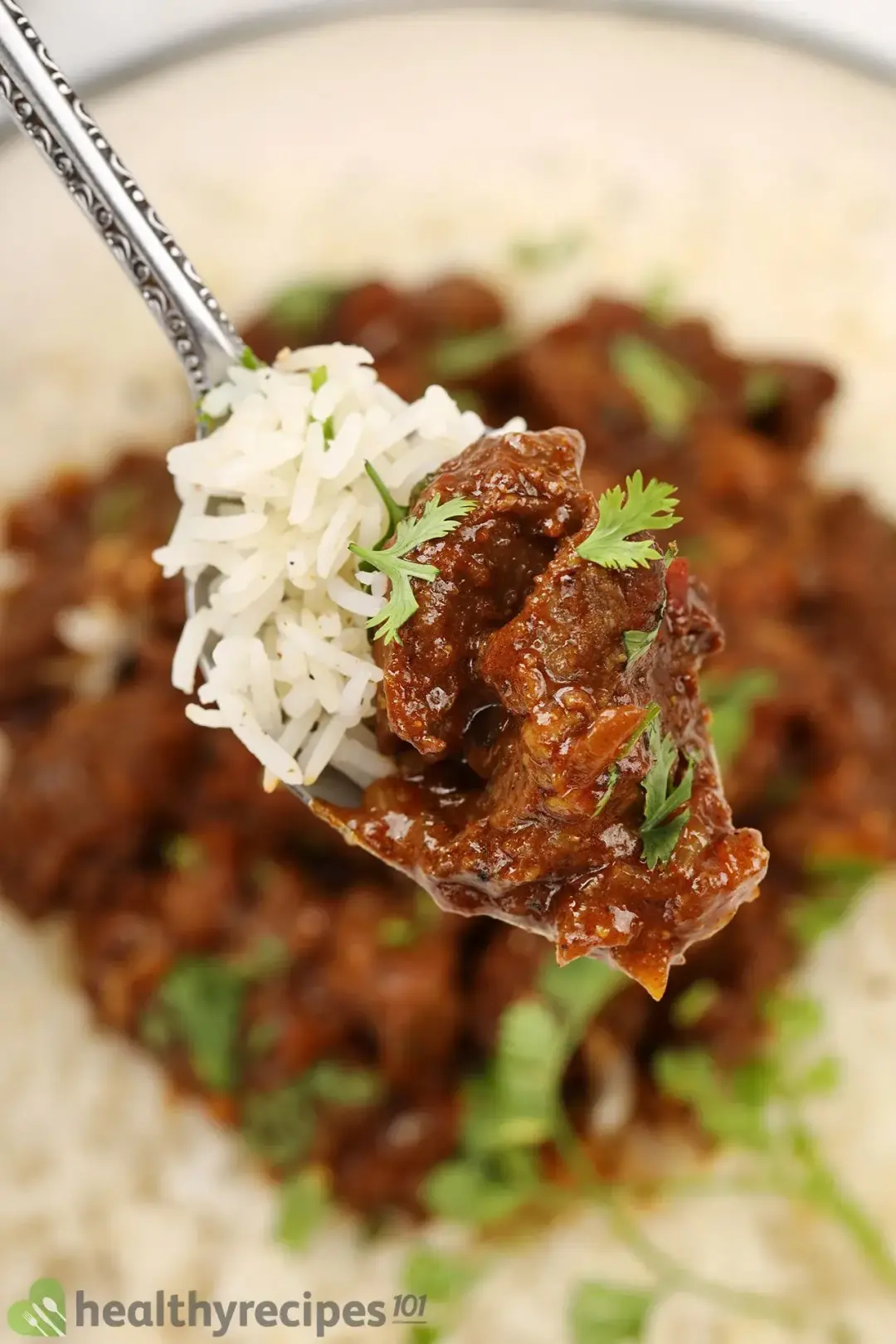 Vindaloo Sauce
Vindaloo sauce is a widely -used Indian spice that is famous for its deep flavor. The sauce tends to be fiery hot due to the chilies and generous helpings of Indian spices.
When making vindaloo, the most essential elements are spices. Chili powder — a vital component of the vindaloo — gives the curry sauce that pleasant heat, deep flavor, and velvet red color.
There is also some lovely warm spice from cinnamon, paprika, and garam masala, plus sweetness from brown sugar, and nutty aromatics from cumin, mustard, and coriander. The final touch of vinegar balances out the sauce, leaving the vindaloo with its signature taste.
Though the list of ingredients may look long and complicated, all of them are fairly accessible in the spice section of any large grocery store.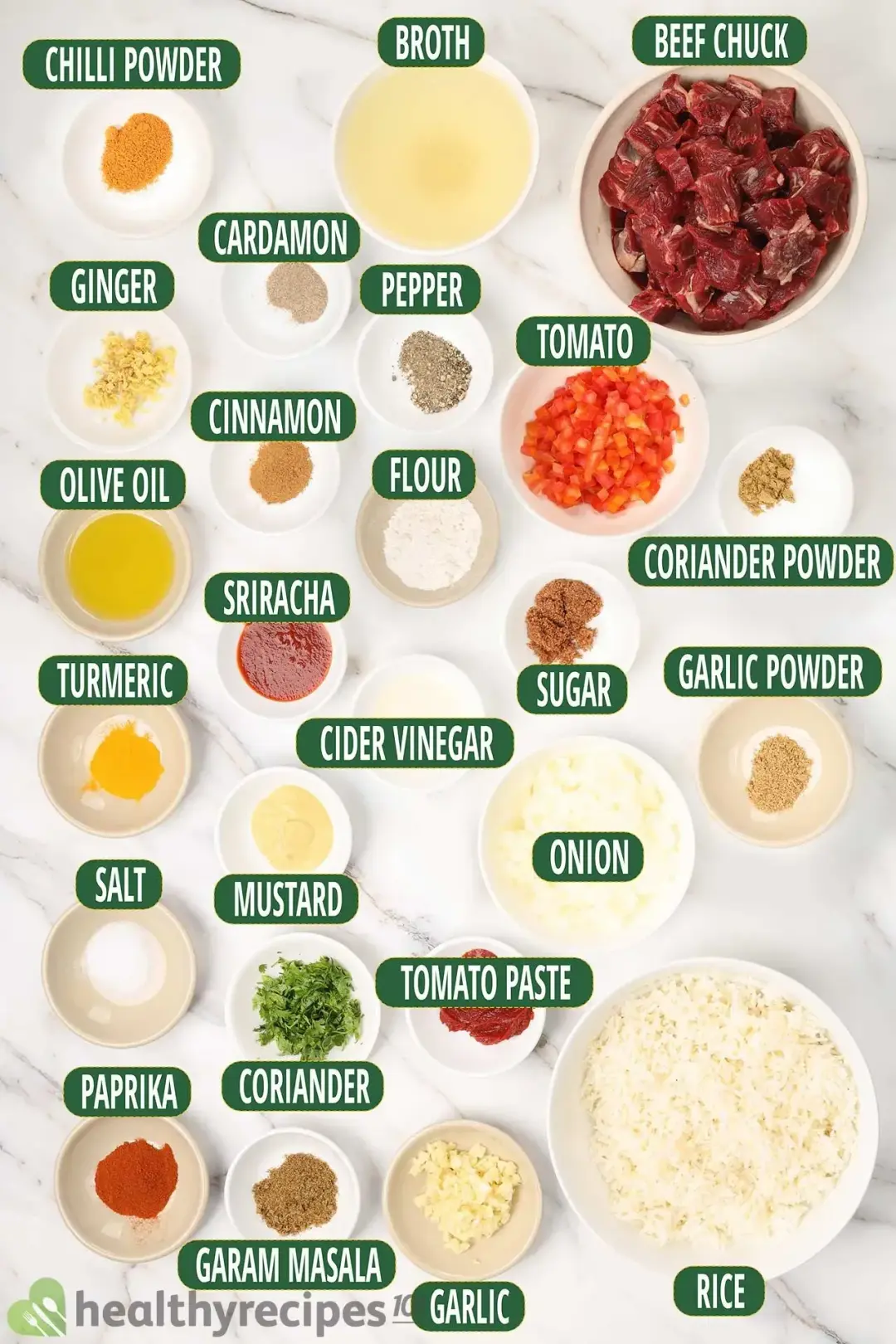 How to Make Beef Vindaloo
Our beef vindaloo starts by gathering all the ingredients in the kitchen for easy access while cooking. Then we're ready to make this satisfying Indian treat.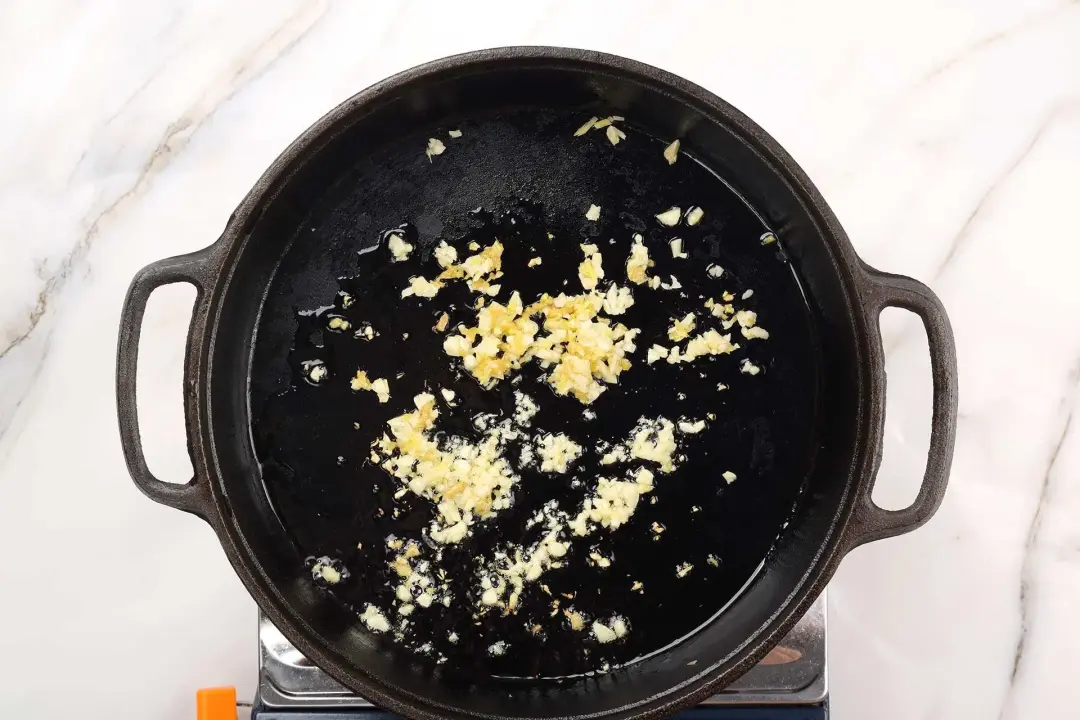 Sauté the garlic and ginger.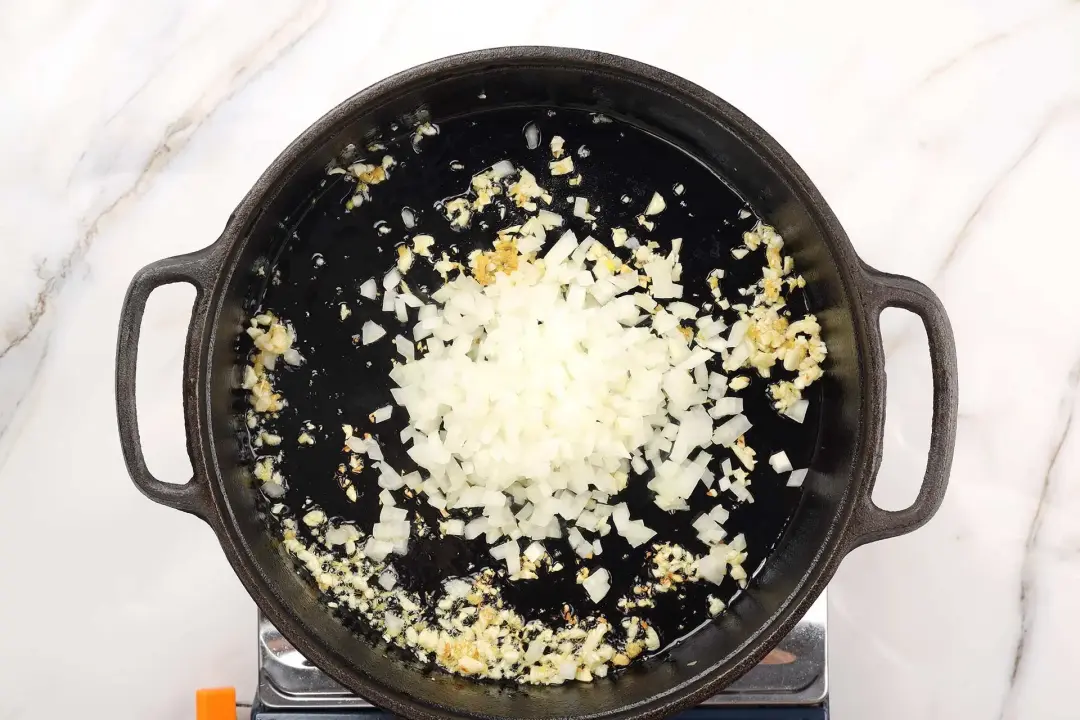 Cook the onion.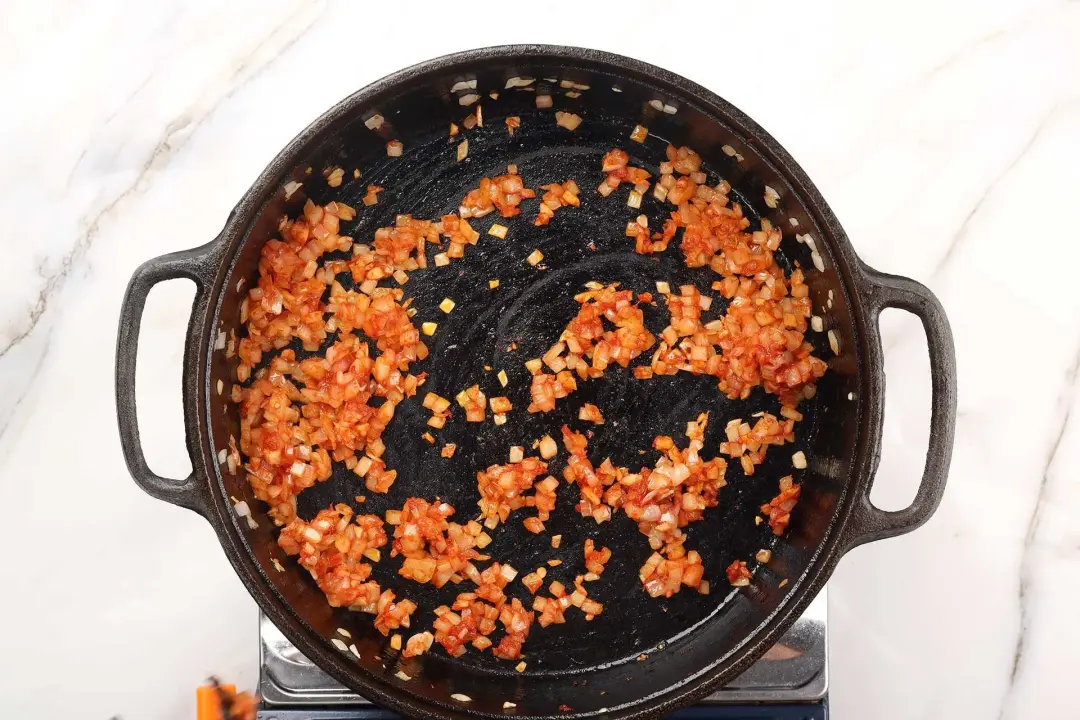 Stir in the tomato paste.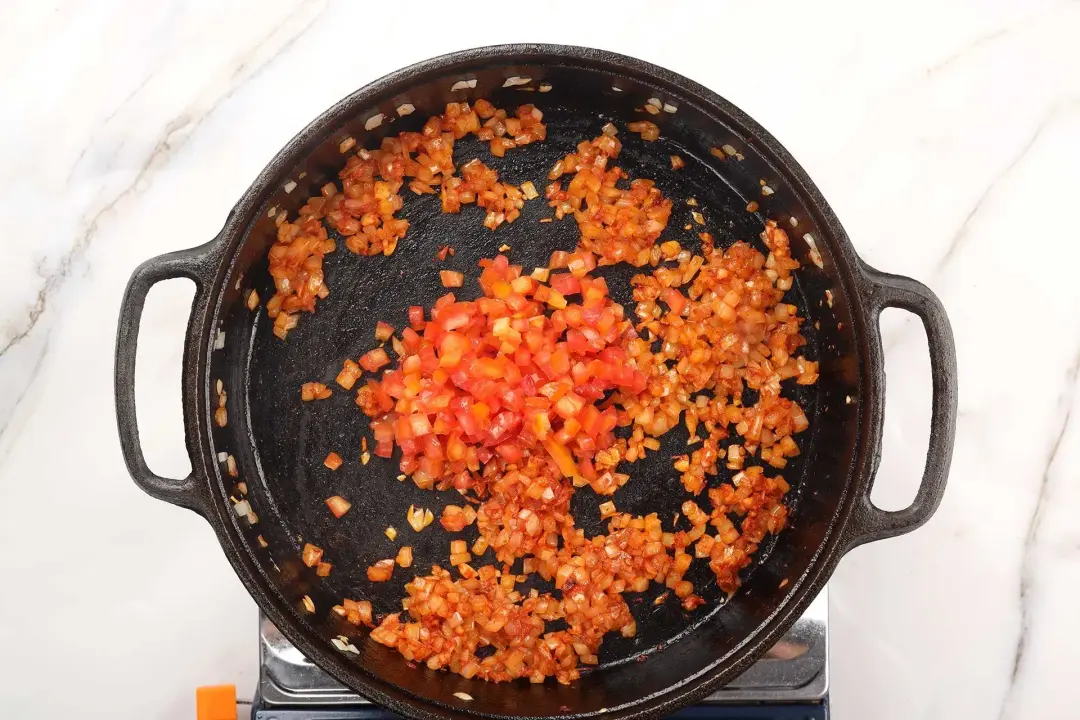 Add the chopped tomatoes.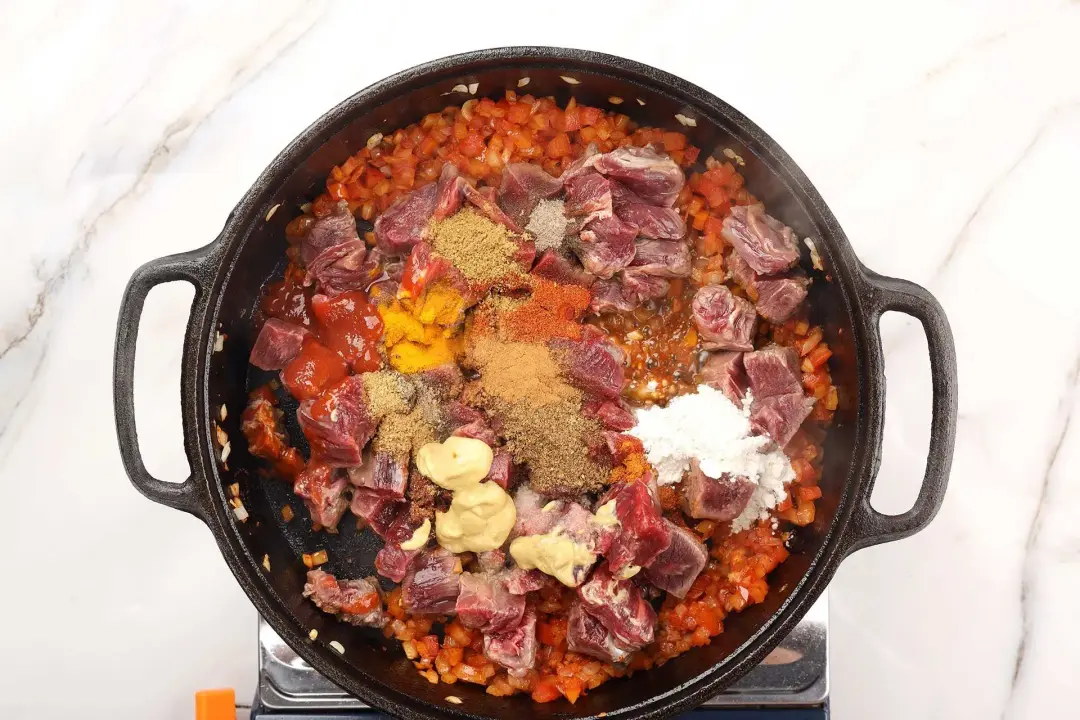 Add the beef and season the mixture.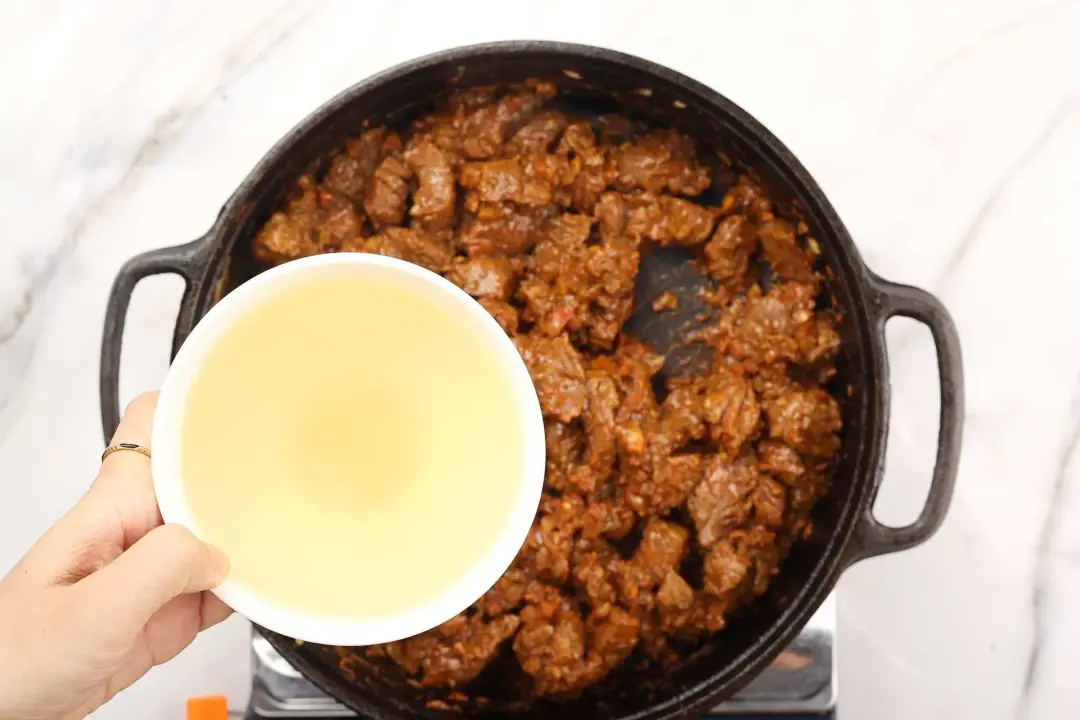 Pour in the chicken broth. Simmer until tender.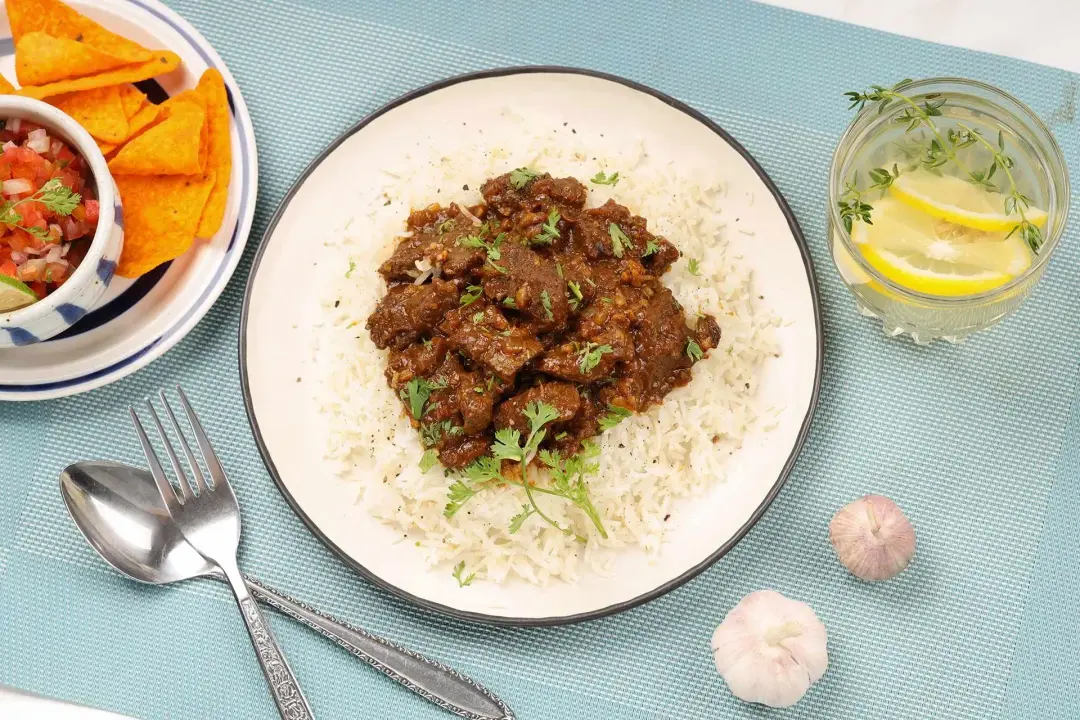 Garnish and serve.
How to Store, Freeze, and Reheat Beef Vindaloo
Curry is one of those dishes that tastes even better the next day after the meat and vegetables are given time to marinate in the spices. To store your cooked curry and enjoy it at a later date, we recommend letting the vindaloo cool to room temperature before transferring it to an airtight container.
Refrigerated vindaloo should be consumed within 3 days or, if frozen, can be stored for up to 3 months. It's a good idea to write a note on your container indicating the date you put it in the freezer, so you will know whether the food is still good months later.
Reheating beef vindaloo on the stove tends to be the easiest option. This takes a little more time and effort, but the stovetop allows more even heating and more delicious results.
If you're using the microwave, you might want to add one or two tablespoons of water to prevent the curry from drying out. Also, it helps to stir the dish halfway through to ensure there are no cold spots.
If you love beef vindaloo, this Chicken Vindaloo Recipe is a more convenient version.
What to Serve With Beef Vindaloo
We served this hearty beef vindaloo over a bed of steamed short-grain rice, though any plain rice will work here — feel free to try jasmine, brown, white, or even cauliflower rice. Accompaniment by a fresh salad like pico de gallo helps cool down the spiciness and cuts the richness.
Lastly, we paired the dish with a glass of honey and lemon juice for a touch of freshness. The drink completes your Indian feast, giving you a wholesome yet easy weeknight dinner.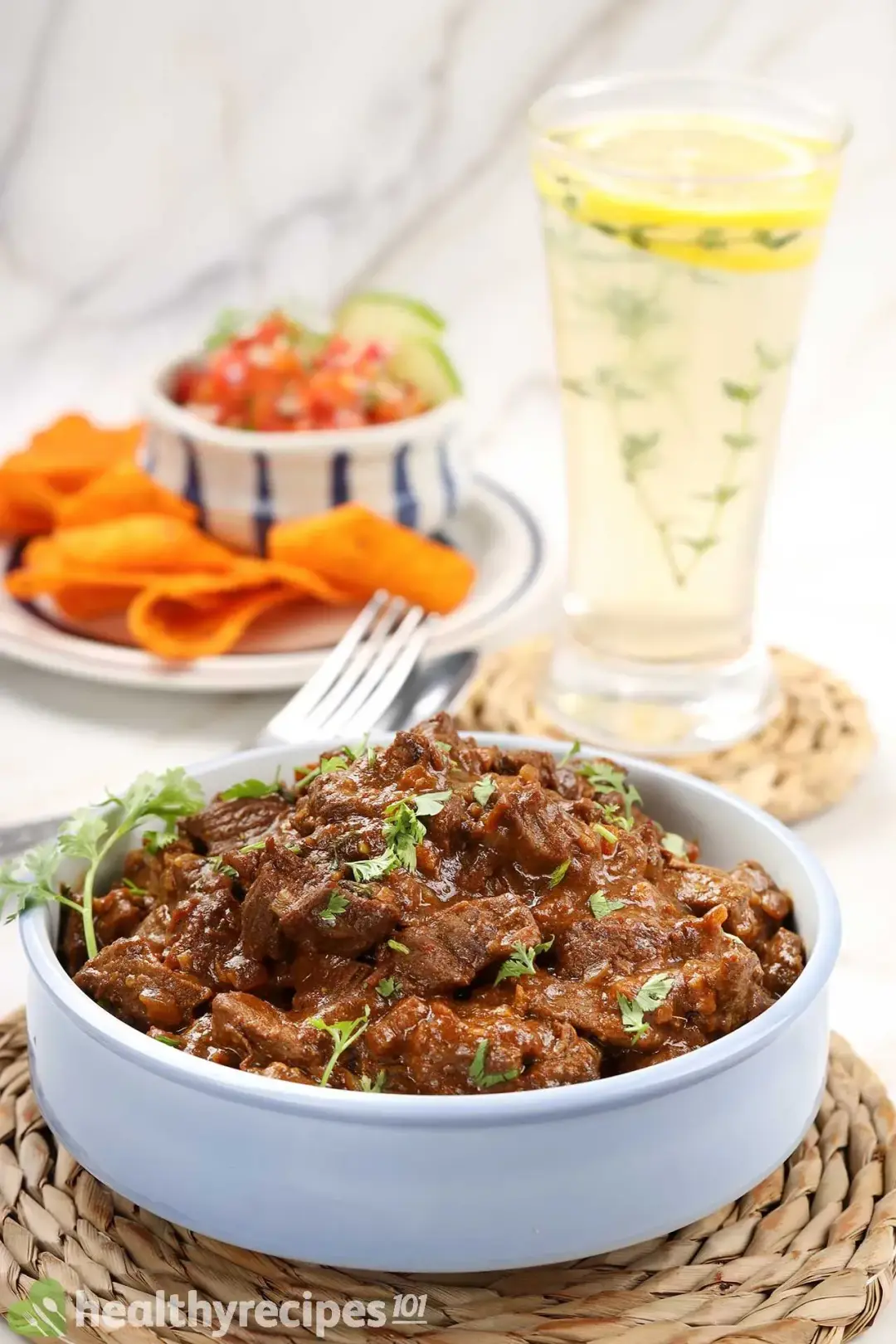 Interested in cooking beef? We know you're going to love these three killer recipes!
Beef Vindaloo Recipe
Our beef vindaloo curry makes a traditional Indian stew dish with deep red sauce and big curry flavors in just 40 minutes.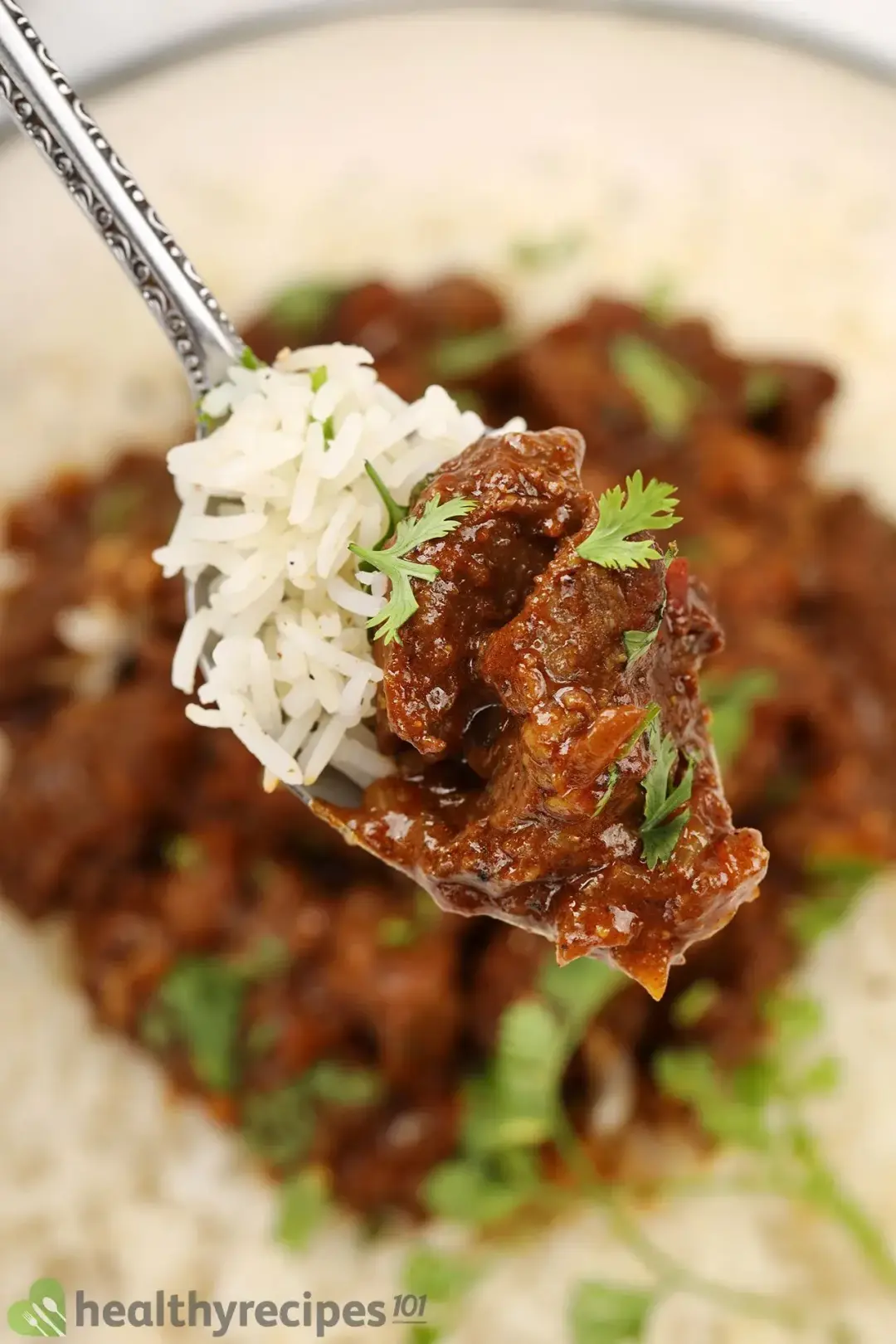 cook TIME

30 mins

prep TIME

10 mins

total TIME

40 mins
COURSE

Dinner, Lunch, Main Course

CUISINE

Indian

SERVINGS

servings

CALORIES

496 kcal
INGREDIENTS
18 oz

beef chuck cubed

1 tbsp

olive oil

2 tbsp

garlic chopped

2 tsp

ginger chopped

4 oz

onion chopped

1 tbsp

Hunt's tomato paste

2 oz

tomatoes chopped

1 tbsp

cider vinegar

0.5 tsp

ground cumin

0.5 tsp

chili powder

1 tsp

garam masala

0.5 tsp

coriander powder

0.5 tsp

ground pepper

0.5 tsp

ground cinnamon

0.3 tsp

cardamom

0.5 tsp

ground turmeric

0.5 tbsp

brown sugar

0.5 tsp

salt

1 tbsp

traditional Dijon mustard

1 tsp

paprika

1 tbsp

all-purpose flour

2.5 tsp

sriracha

1 cup

unsalted chicken broth

2 tbsp

coriander chopped

4 cups

cooked basmati rice from 4 cups uncooked
INSTRUCTIONS
1
Heat 1 tbsp olive oil in a skillet over medium heat. Stir in 2 tbsp garlic and 2 tsp ginger and cook for 30 seconds until fragrant.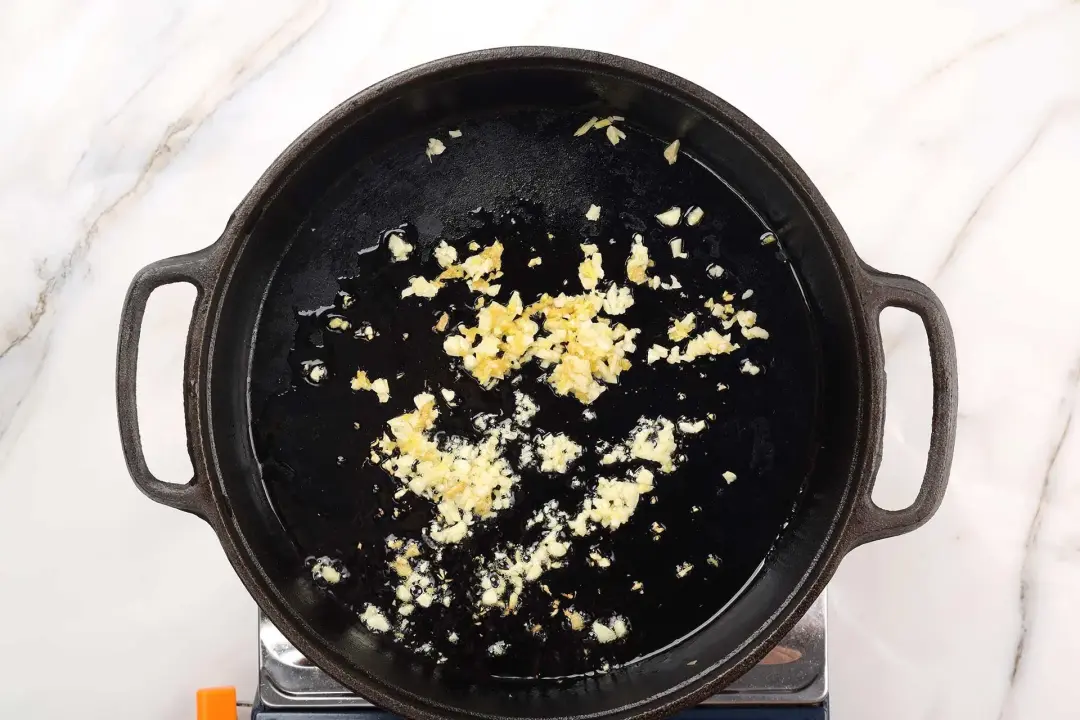 2
Add 4 oz onion and stir fry for 2 minutes or until the onion slices are soft and turn translucent.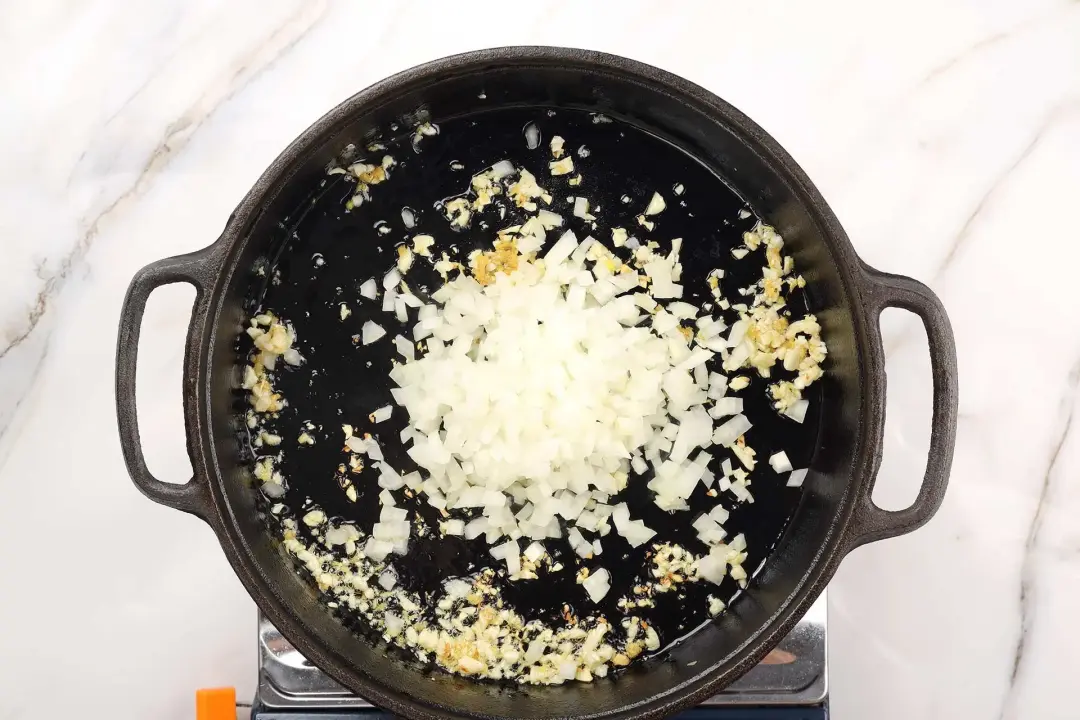 3
Add 1 tbsp tomato paste to the skillet, occasionally stirring to combine, for about 30 seconds.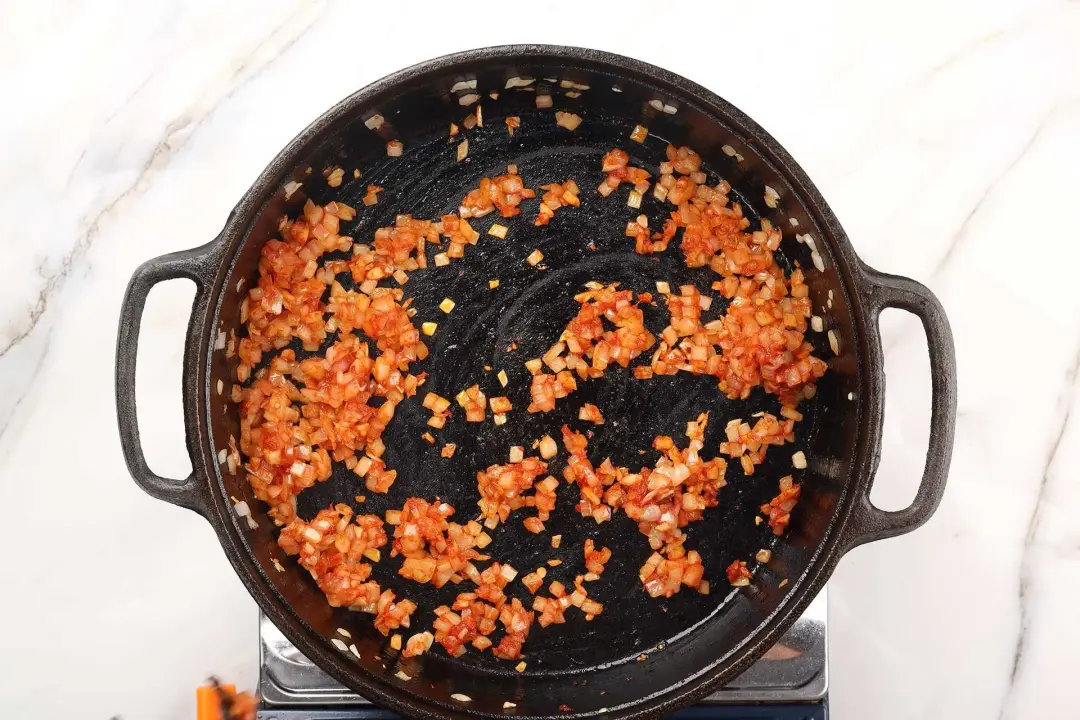 4
Add 2 oz chopped tomatoes and cook for another 1 minute.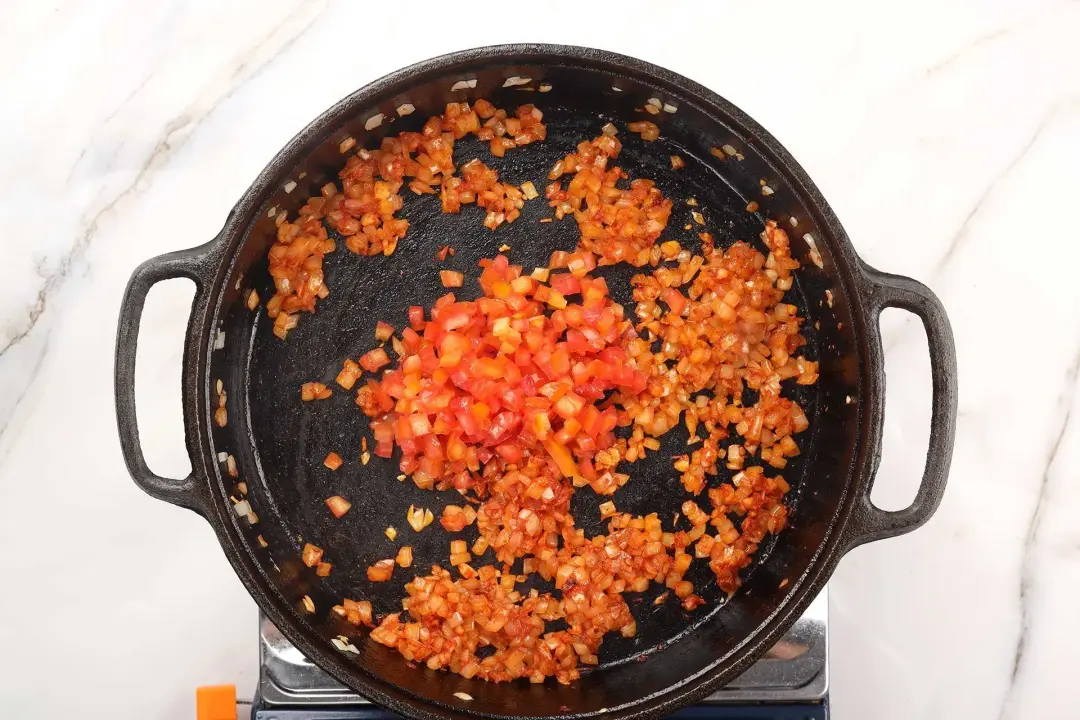 5
Add 18 oz beef chuck and season with 1 tbsp cider vinegar, 1/2 tsp cumin, 1/2 tsp chili powder, 1 tsp garam masala, 1/2 tsp coriander powder, 1/2 tsp pepper, 1/2 tsp cinnamon, 1/4 tsp cardamom, 1/2 tsp turmeric, 1/2 tbsp brown sugar, 1/2 tsp salt, 1 tbsp mustard, 1 tsp paprika, 1 tbsp flour, and 2 1/2 tsp sriracha. Stir and cook for 5 minutes.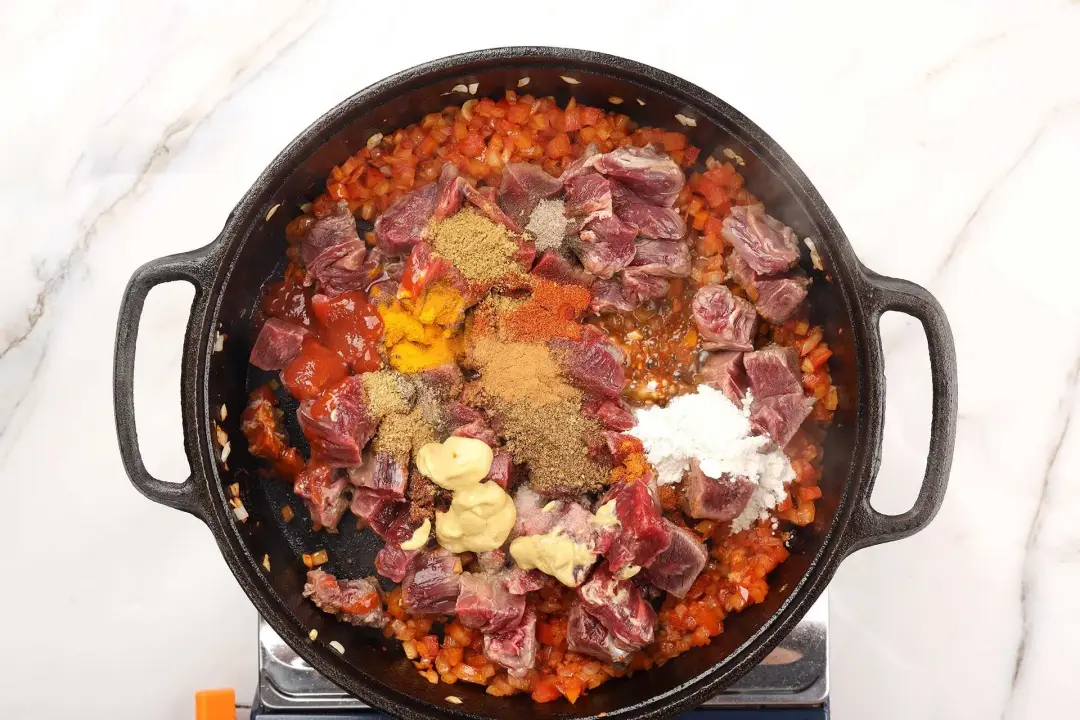 6
Pour in 1 cup chicken broth and bring to a boil. Then reduce heat to low and simmer until the beef is tender, about 12 minutes.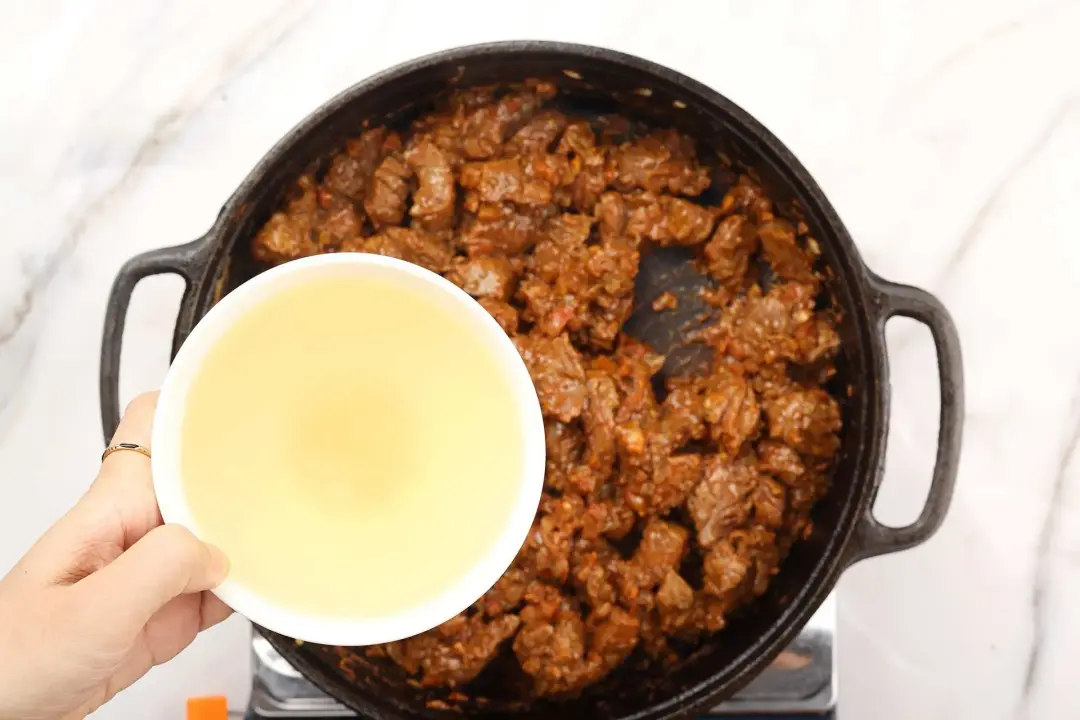 7
Garnish with 2 tbsp chopped coriander. Serve hot over steamed rice.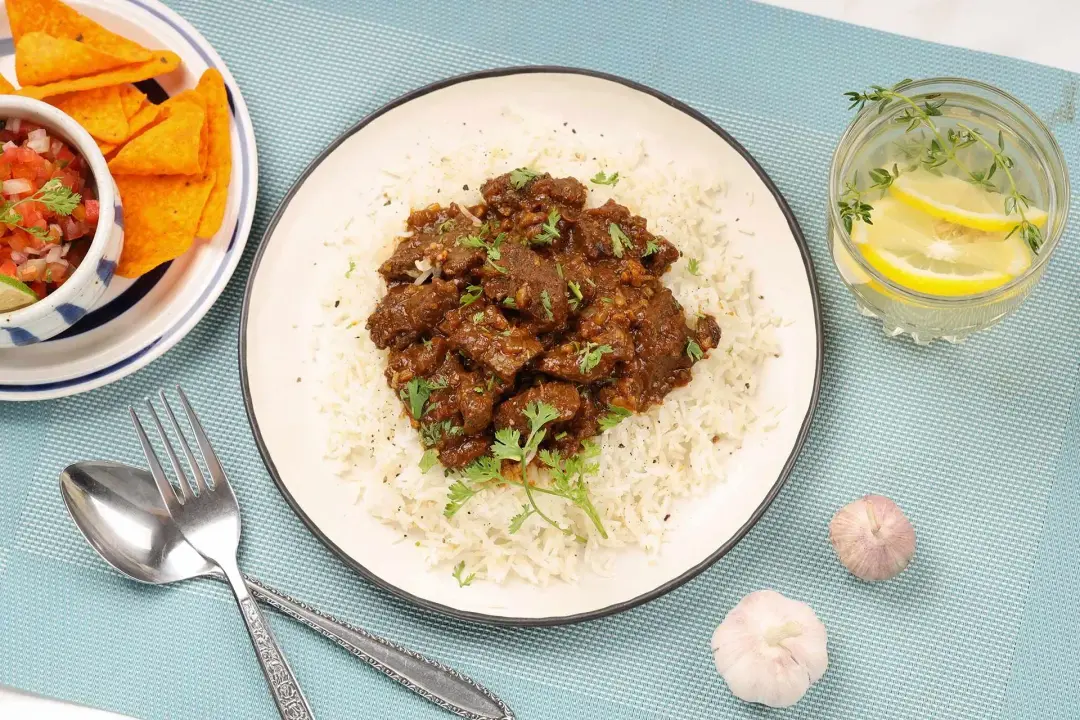 NUTRITION
Nutrition Facts
Beef Vindaloo Recipe
Amount Per Serving (1 serving)
Calories 496
Calories from FDA
% Daily Value*
* Percent Daily Values are based on a 2000 calorie diet.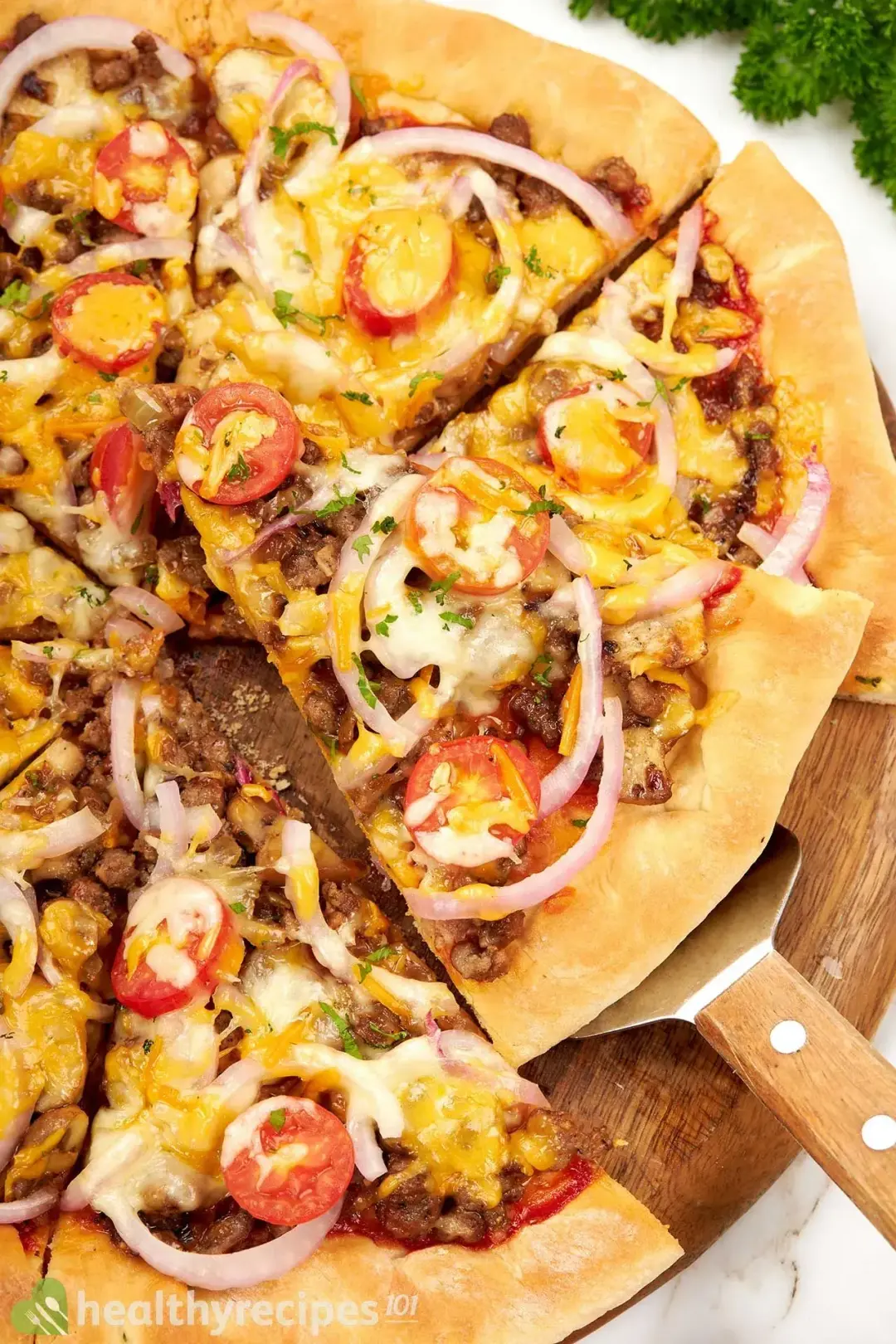 Previous Recipe
Cheeseburger Pizza
Cheeseburger Pizza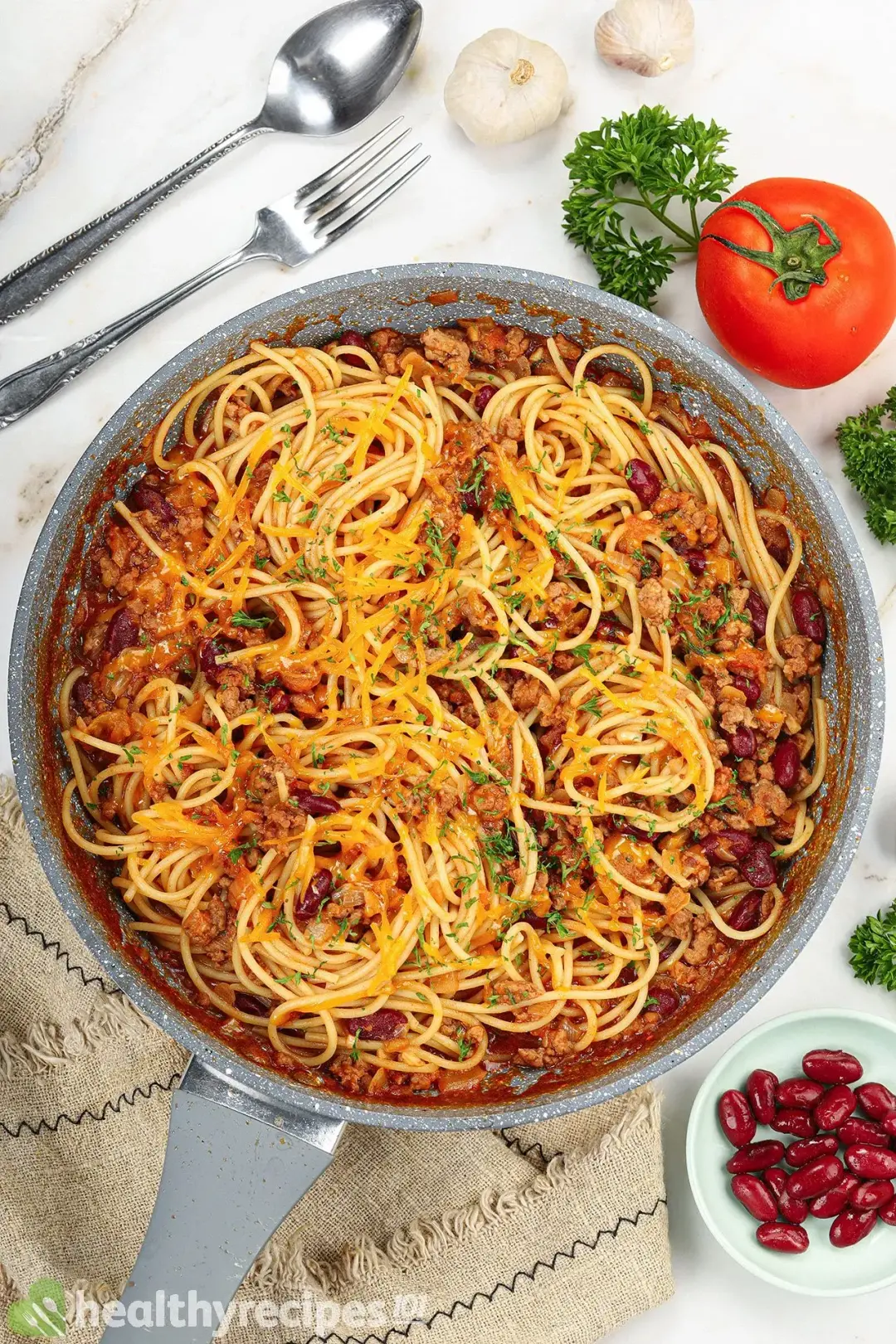 Next Recipe
Chili Spaghetti
Chili Spaghetti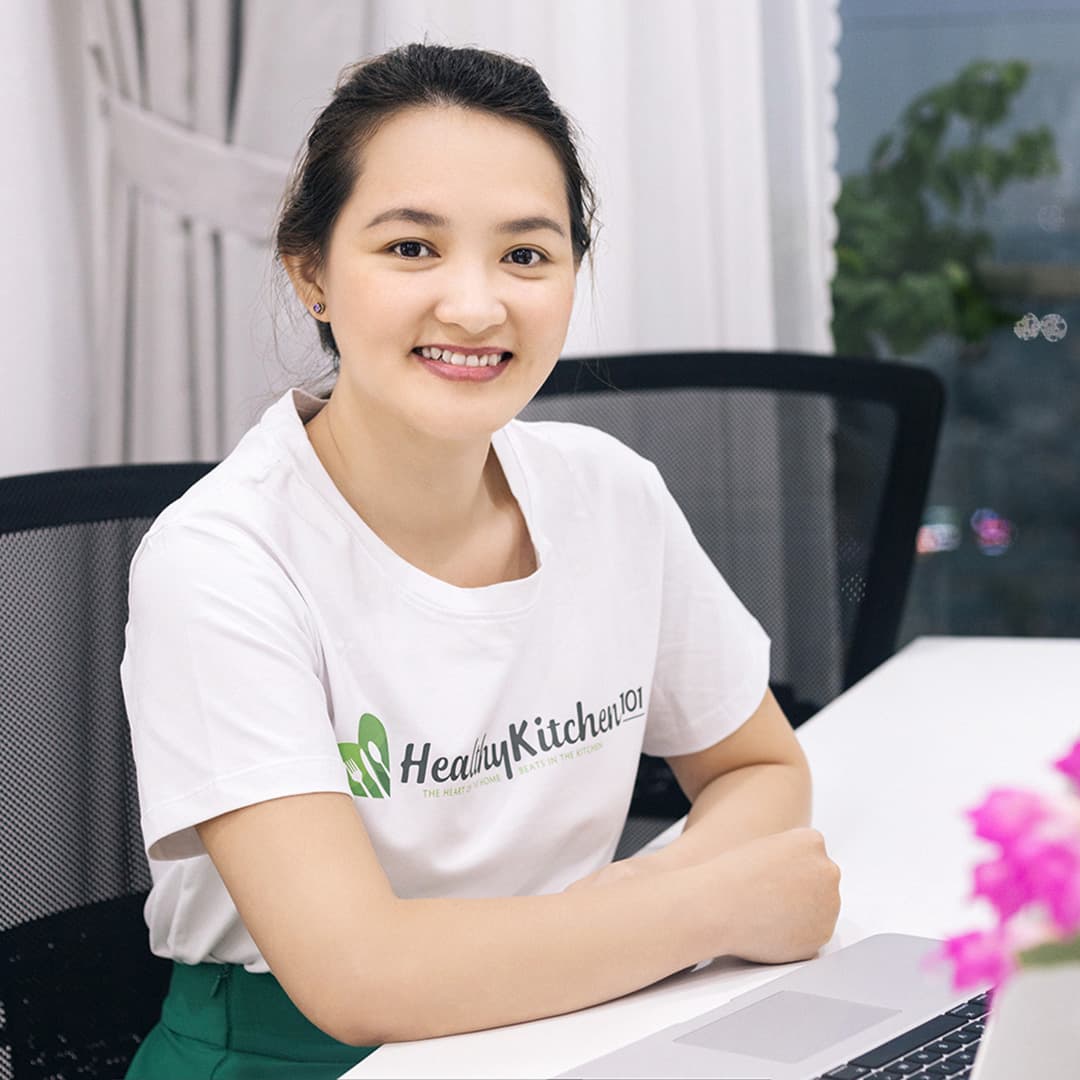 Luna Regina
A writer and entrepreneur, Luna's day doesn't start at the computer keyboard, but in the kitchen.
Half of her working hours are spent on mixing ingredients for her recipes. The other half involve working with the tech team to research and test the tools and appliances that promise to make kitchen work effortless and mess-free. From a kitchen knife or water filter to the Instant Pot, if it can help save time and effort for the home cook, Luna and her team are on it.
Luna's extracurricular pastimes include camping, travel, and photography.
Comments/ Reviews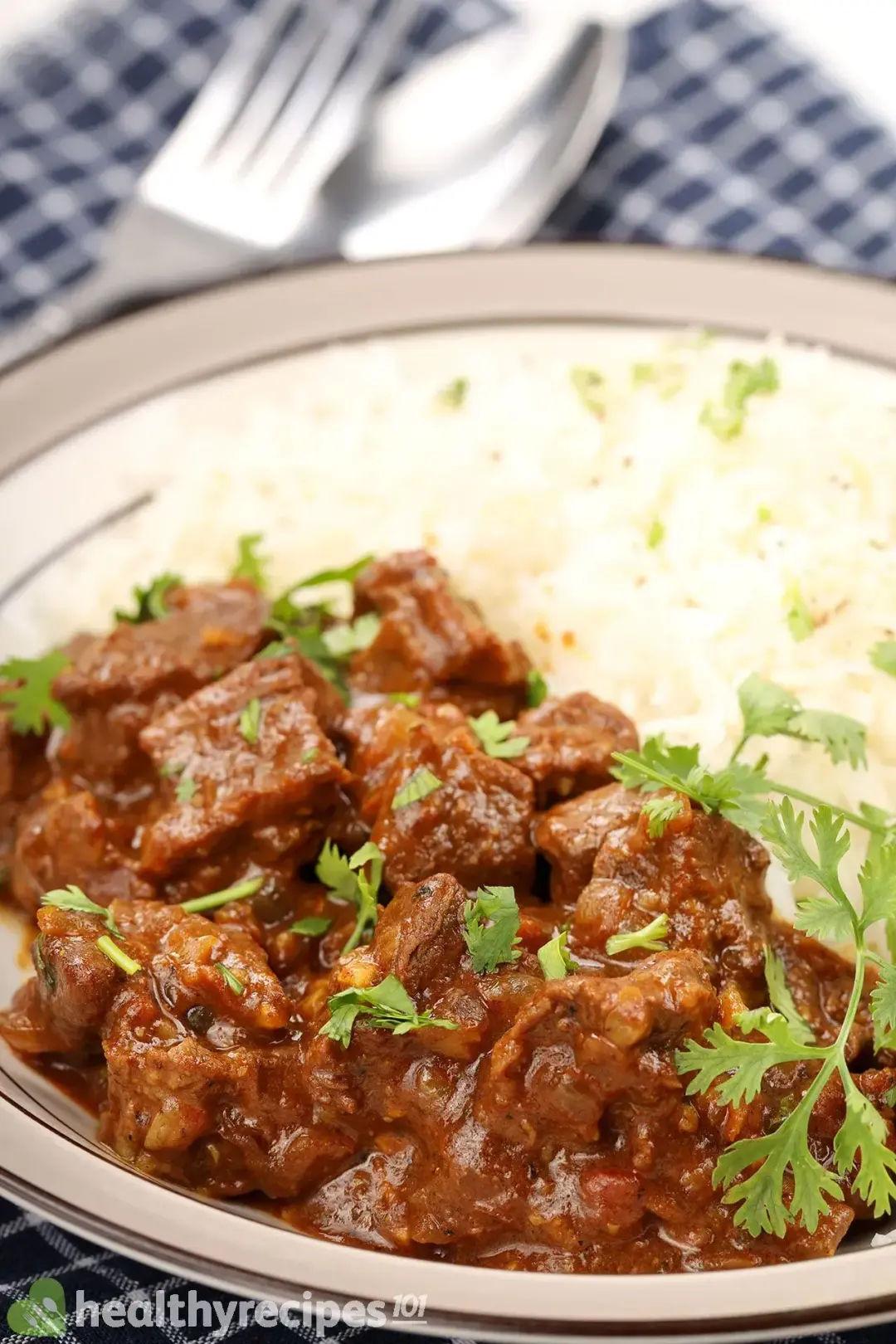 Beef Vindaloo Recipe