Looking for an easy, healthy Chinese dish to make for your family? This Beijing beef recipe is the one for you. All you need is a few ingredients and 20 minutes to make this dish from scratch.
Before we start, here are some interesting facts about today's dish.
What Is Beijing Beef?
Beijing beef is a crispy, sweet, and sour beef stir-fry made popular by Panda Express, a famous Chinese food chain. The dish consists of beef, bell peppers, onions, and a secret sauce that we're going to recreate today.
Is Beijing Beef Spicy?
Originally, the secret sauce for Panda Express Beijing beef is sweet, tangy, and spicy.
While we have been inspired to recreate this amazing sauce, we tone it down a little for less of a spicy kick.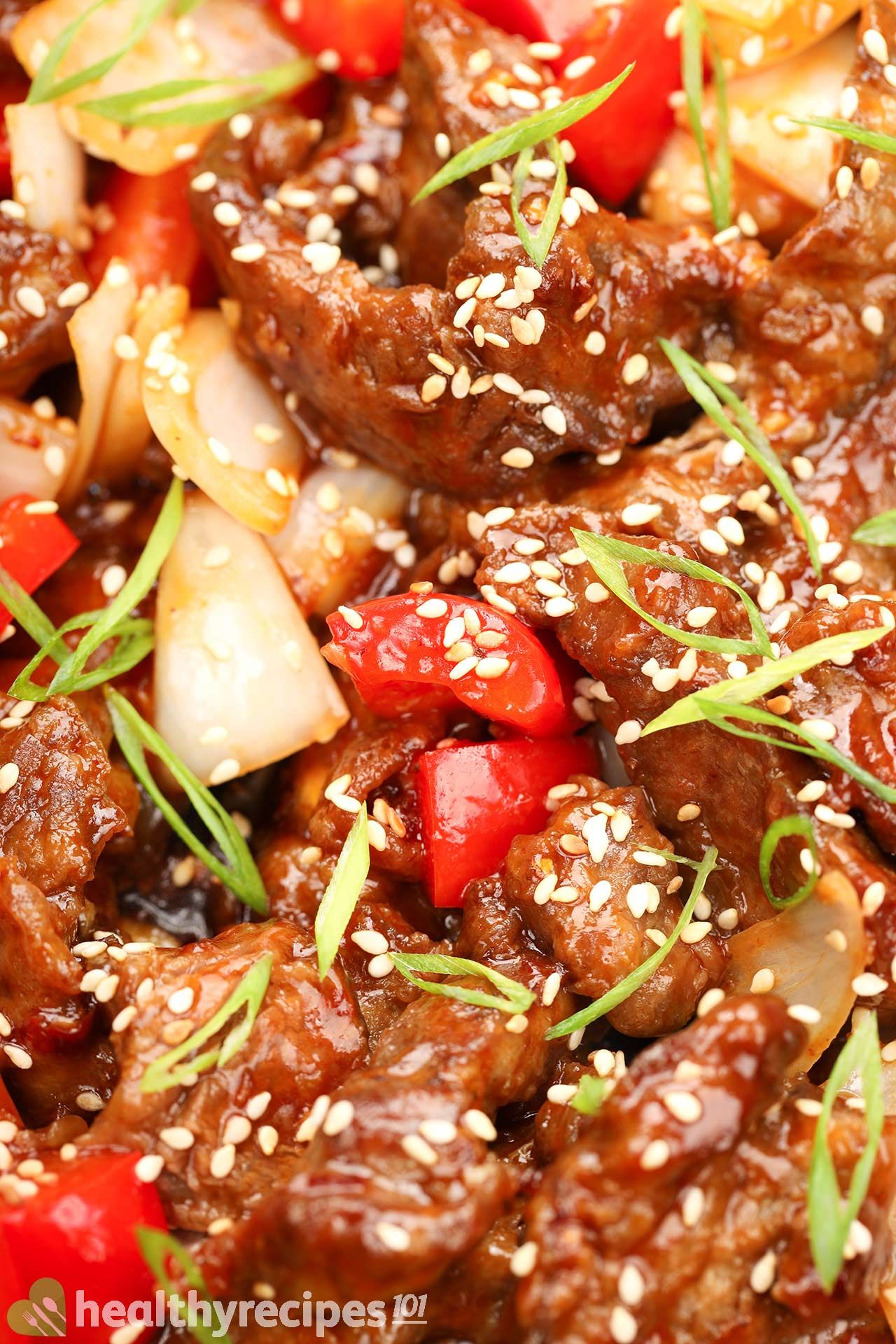 Is Beijing Beef Healthy?
Yes, our Beijing beef recipe is healthy. Here's why:
A generous serving of beef, vegetables, and rice contains only 502 calories. This provides enough energy to keep your body functioning while also ensuring you feel satisfied.
Fat has quite a high calorie count (about 9 calories per gram). Therefore, to lower the calories per serving, we have reduced the amount of saturated fat to only 3.5 grams per serving.
Best Cut of Beef for Stir Fry
Here are some of the best cuts of beef commonly used in stir-fry dishes:
Beef chuck: This shoulder cut is the choice for today's Beijing beef recipe. It contains both lean meat and fat, ensuring each slice is tender and delicate.
Flank steak: This cut is commonly used in Chinese stir-fry dishes as it's fairly lean and reasonably priced. You can easily find flank steak at any supermarket or butcher store.
Sirloin: This particular cut is quite lean as it contains less intramuscular fat than chuck or flank steak. We recommend pounding the meat gently with a tenderizer before slicing it to make it easier to chew when cooked.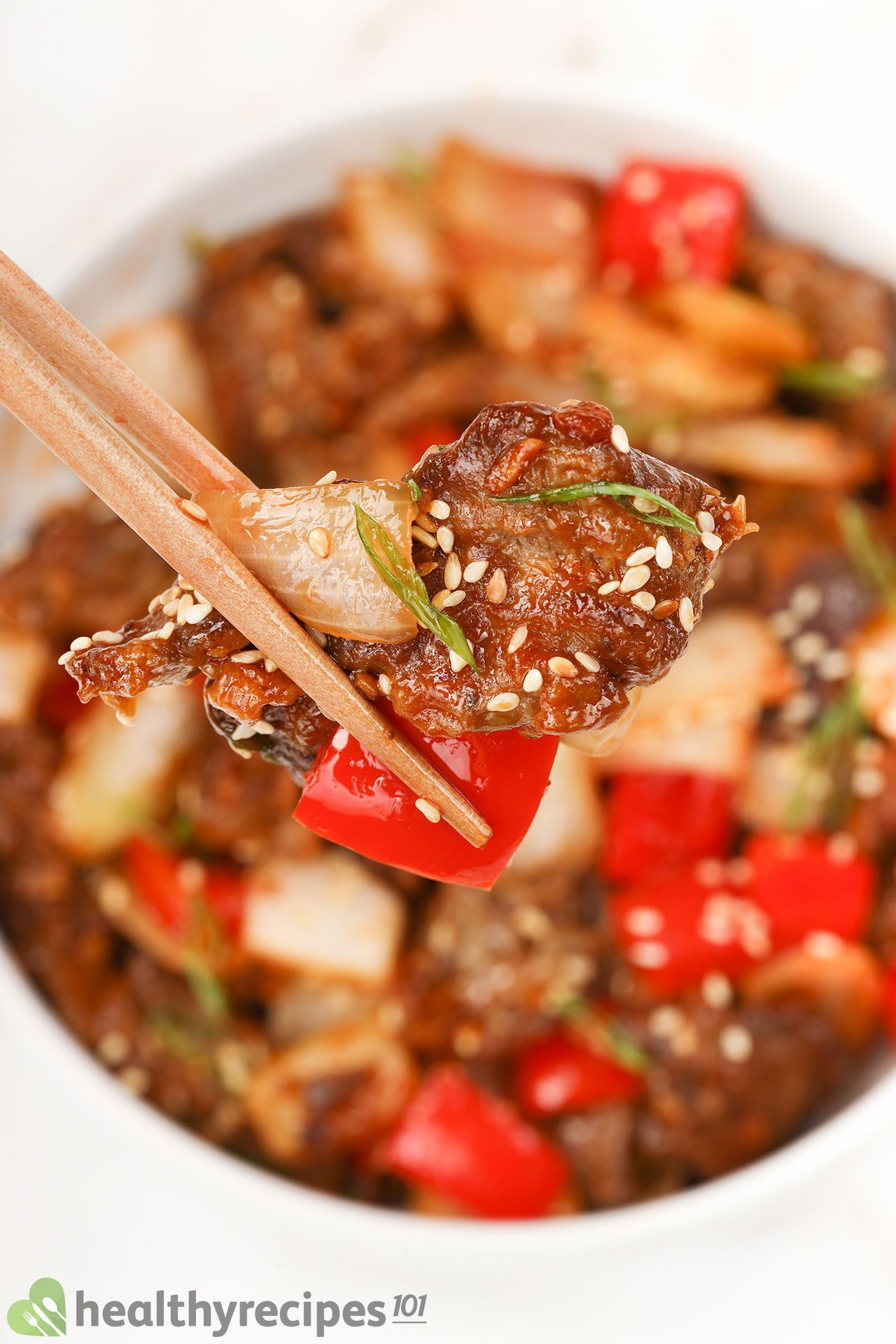 Main Ingredients
Here's a quick look at the ingredients for today's Beijing beef recipe:
Beef: We're using chuck but if you prefer something else, striploin, sirloin, or top blade are great alternatives. We're going to coat the beef with egg and cornstarch before frying.
Vegetables: We're using onions and bell peppers because they're crunchy and vibrant in color. You can also add carrots, sugar snap peas, and baby corn for more fiber.
Seasonings and aromatics: We're using garlic powder, raw ginger, and garlic,
Sauce for Beijing Beef
Every Chinese stir-fry boasts a robust flavorful sauce to bring all the ingredients together. Today's sauce consists of the following condiments: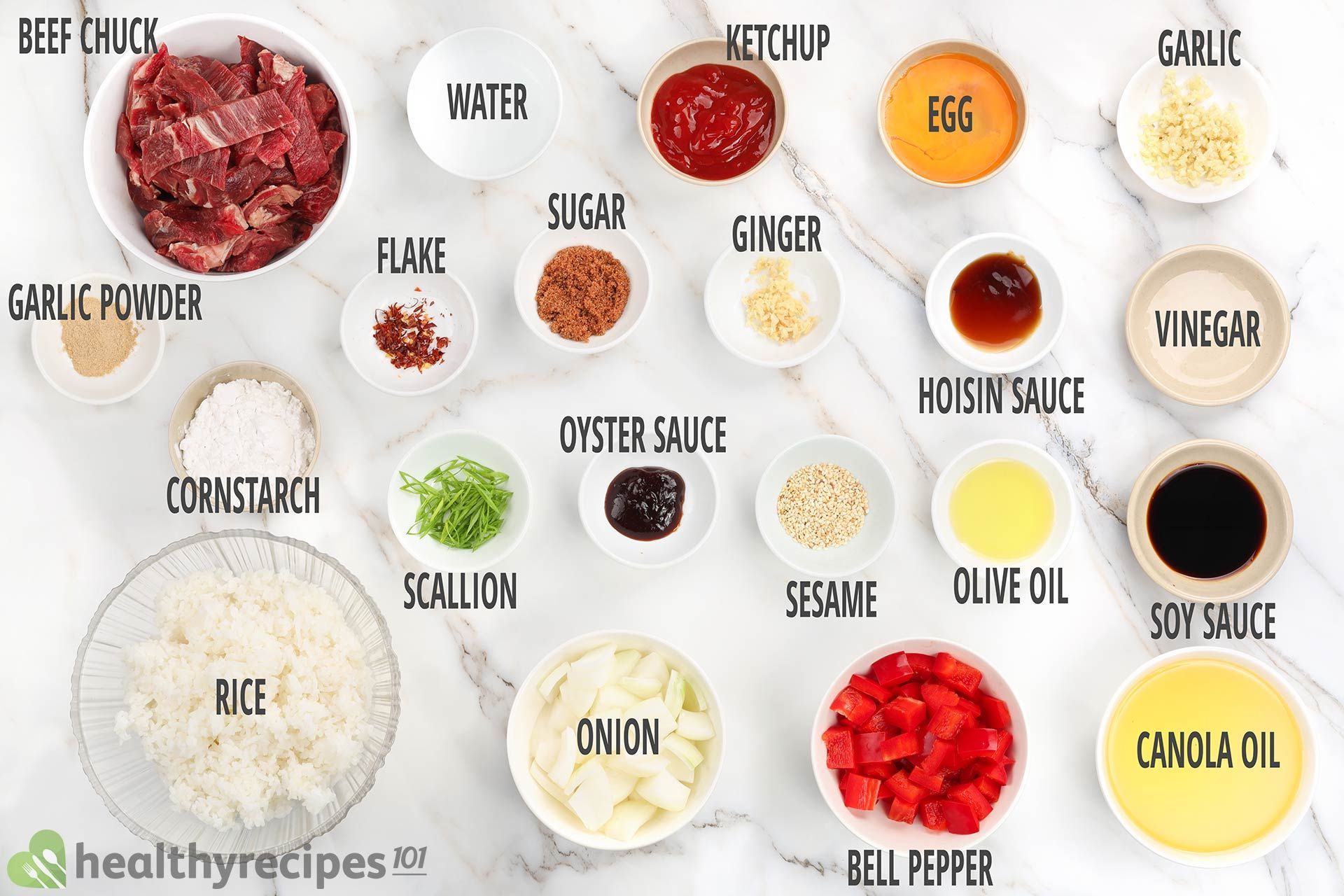 Brown sugar: Unlike white granulated sugar, brown sugar has a nutty, molasses aroma. This will give the sauce a sweet, warm flavor and deep brown color.
Red pepper flakes: This will add a spicy kick to the beef and stimulate your palate. If the heat is too much for you, feel free to leave it out.
Rice vinegar: This type of vinegar is mildly sweet and less sharp than your regular distilled white vinegar. If it's not available, you can substitute it with rice wine vinegar or mirin.
Ketchup: It may seem unconventional to use ketchup in a Chinese recipe, but it works surprisingly well. The ketchup will add a sweet and slightly tart flavor to your sauce.
Soy sauce: We recommend using reduced-sodium soy sauce.
Oyster sauce: This thick sauce adds a deep savory and umami flavor to your stir-fried dish.
Hoisin sauce: This sauce may look like oyster sauce, but it tastes entirely different. It adds sweetness and a hint of fermented, wine-like flavor to your dish.
Cornstarch: To help thicken the sauce.
Water: Always add water to the sauce as it helps dissolve all the ingredients. Once you start cooking it, the water will evaporate and the sauce will reduce and thicken.
How to Make Beijing Beef
Here's a quick look at our Beijing beef recipe:
Mix the beef with egg.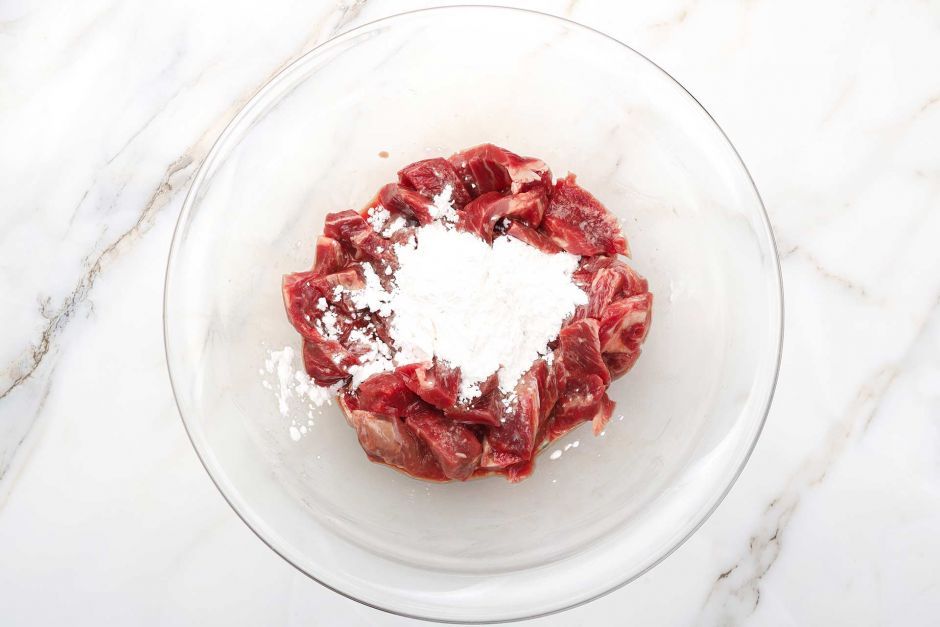 Flour the beef.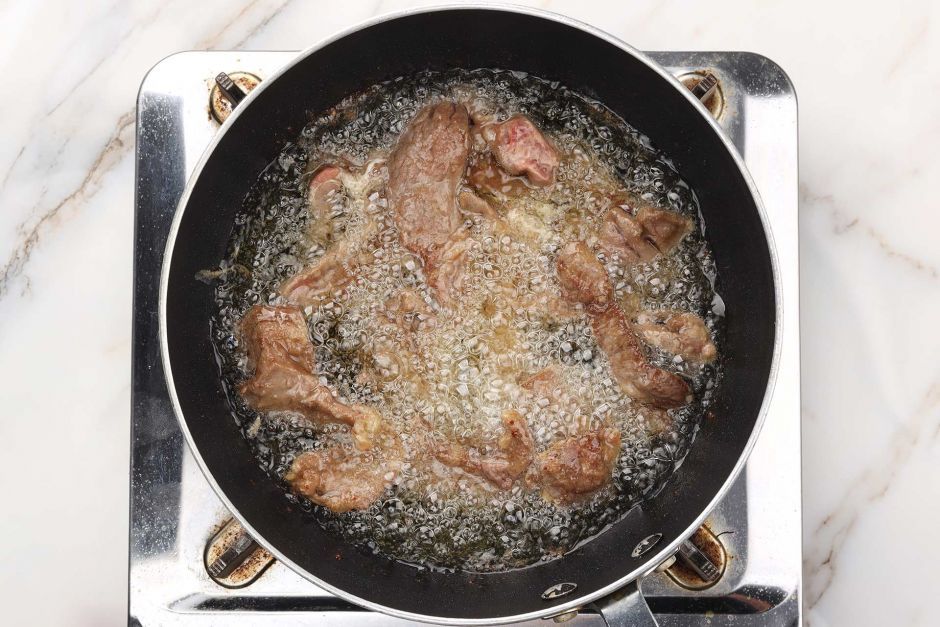 Cook the beef.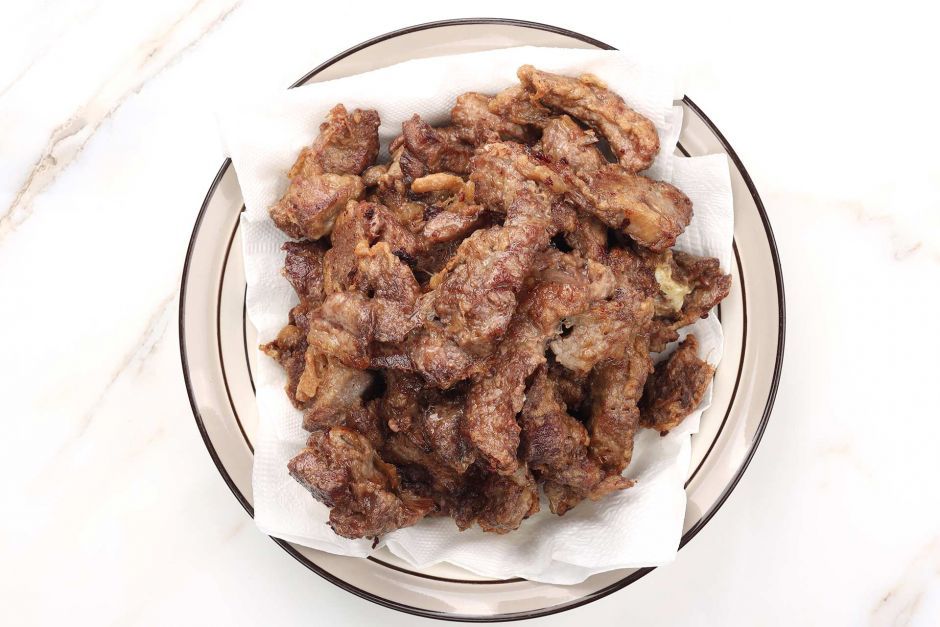 Remove excess oil.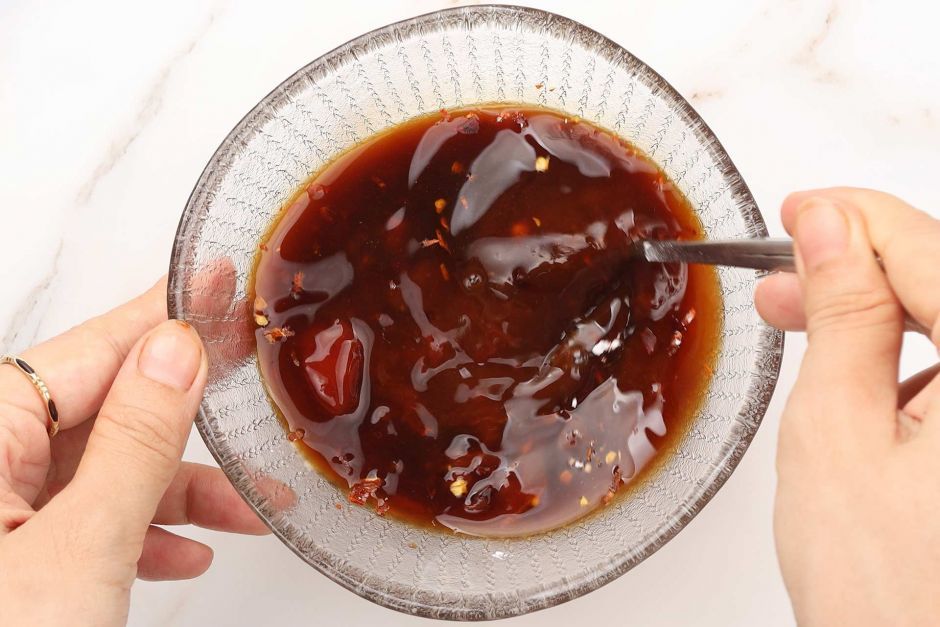 Make the sauce.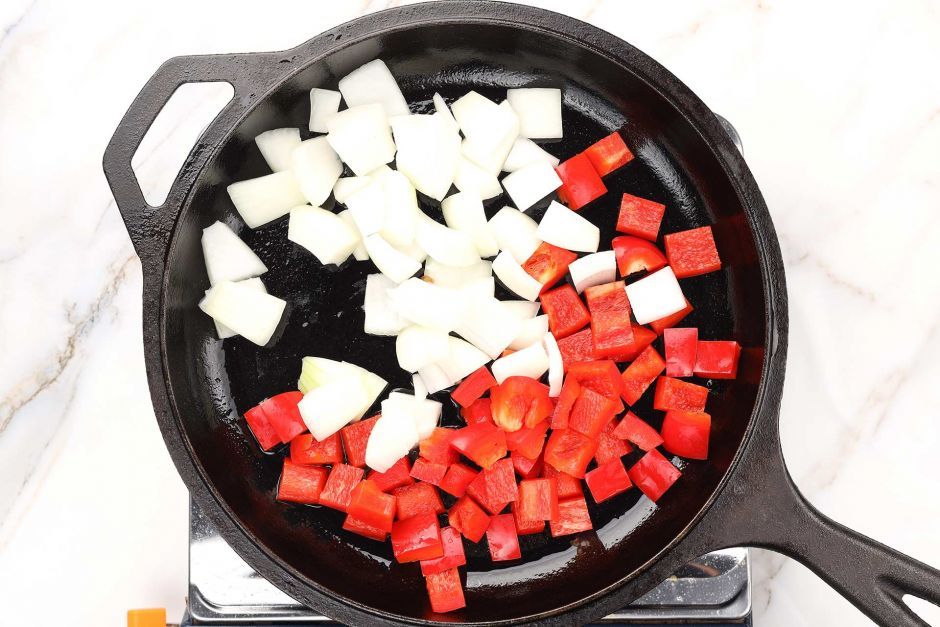 Sauté the vegetables.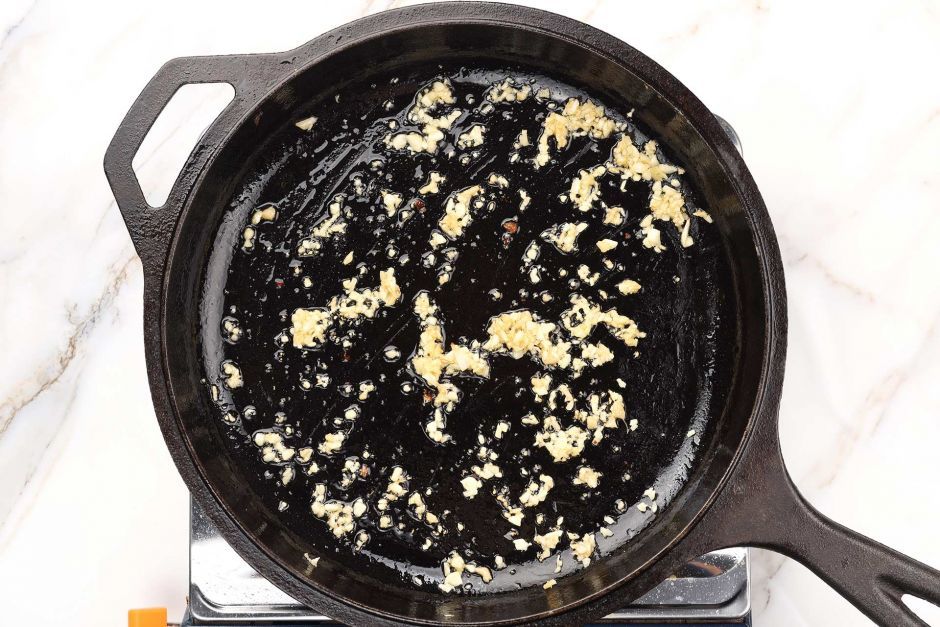 Sauté the aromatics.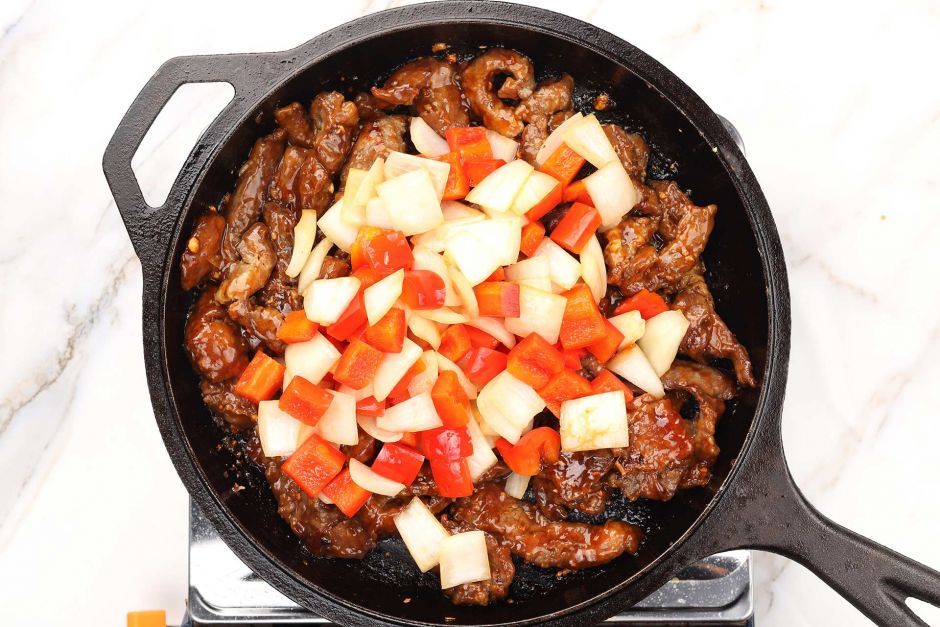 Combine all ingredients.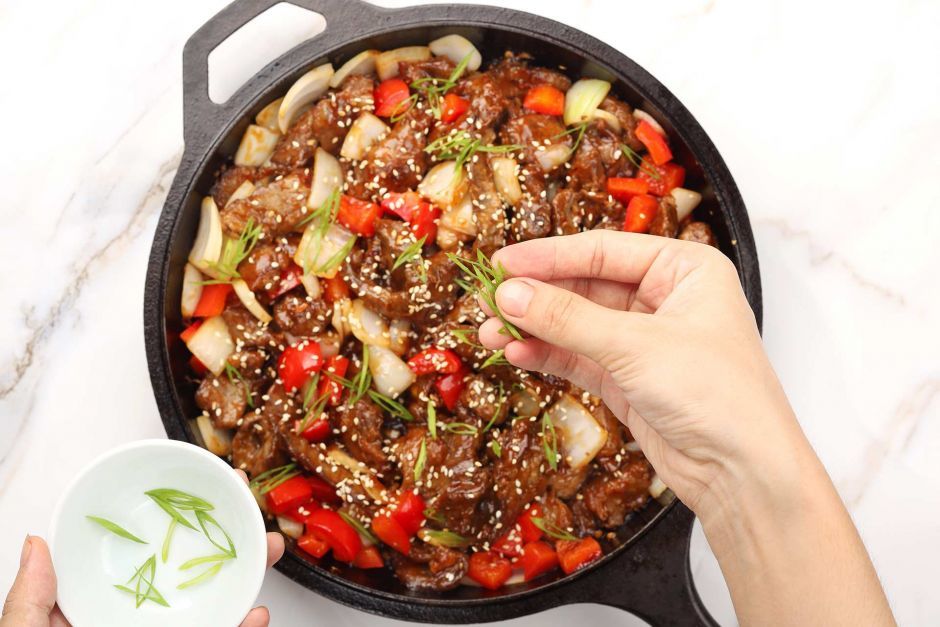 Garnish and serve.
How to Store and Reheat The Leftover
We recommend storing leftover Beijing beef in an airtight container to keep the beef from drying. It will last for up to 7 days in the fridge.
For this particular dish, it's best not to store it in the freezer. Freezing the beef may cause it to lose flavor and become less appetizing.
Since the beef is quite delicate, we suggest reheating it in the microwave for 1 to 2 minutes. Don't try to reheat by frying it in a pan as the beef may end up overdone and tough.
What to Serve With Beijing Beef
For today's meal, we've decided to pair our Beijing beef and rice with a bowl of winter melon meatball soup.
In a common Chinese or Vietnamese dinner, a bowl of light, warm, and comforting soup full of vegetables is often served alongside the main dish. It is believed that the soup will help wash down the food, cleanse your palate, and keep you satisfied for longer.
Here's the combined nutrition facts of today's meal:
Nutritional values in this table vary somewhat to those below due to different app calculations. Read more...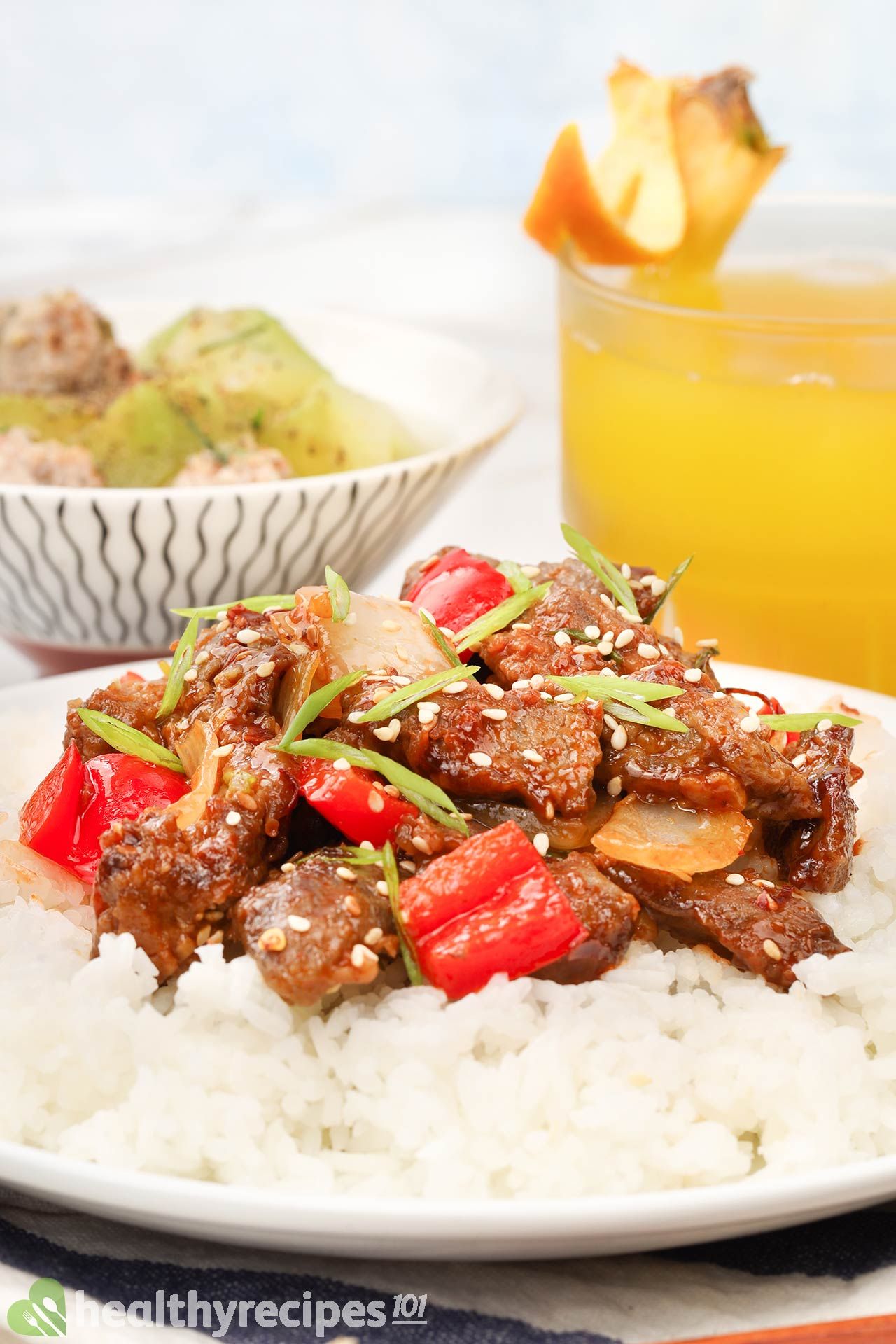 Similarly Tasty Beef Recipes
Here are 5 tasty, easy and healthy beef meals that we just couldn't help but fall in love with: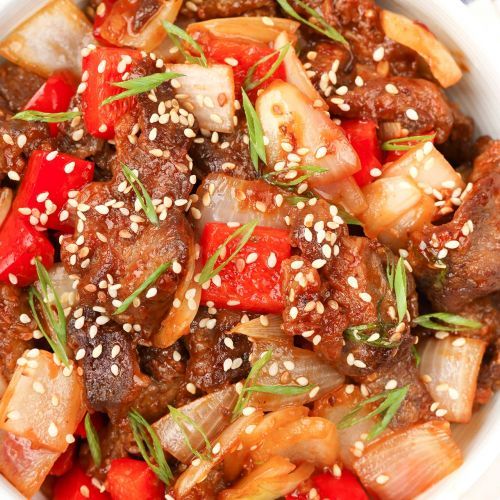 Beijing Beef Recipe
Today's quick and easy Beijing beef recipe is showing how to make a healthy Chinese dinner in 20 minutes. Let's take a look at the ingredients.
Ingredients
16

oz

beef chuck

thinly sliced

1

medium egg

beaten

4

tbsp

cornstarch

divided

1

tsp

garlic powder

1

cup

canola oil

(*)

1

tbsp

brown sugar

1

fl oz

water

1/2

tsp

red pepper flakes

1

tbsp

rice vinegar

3 1/2

tbsp

Heinz ketchup

1/2

tbsp

hoisin sauce

1

tbsp

reduced-sodium soy sauce

1/2

tbsp

oyster sauce

1

tbsp

olive oil

divided

4

oz

onion

diced

2

oz

red bell peppers

deseeded, diced

1

tbsp

garlic

minced

1

tsp

ginger

minced

2

tbsp

scallion

sliced diagonally

1/2

tbsp

sesame seed

toasted

3

cups

cooked medium-grain rice
Instructions
Mix the beef with egg: In a medium bowl, combine 16 oz sliced beef chuck and 1 beaten medium egg. Mix well to coat the beef evenly.

Flour the beef: Add 3 tbsp cornstarch and 1 tsp garlic powder to the beef mixture. Mix well and set aside.

Cook the beef: In a medium saucepan over medium heat, add 1 cup canola oil and wait for it to heat up. Once the oil starts to ripple, reduce the heat to low. Slowly add half of the beef to the pan, one slice at a time to avoid overlapping the pieces. Cook for 2 minutes on both sides or until golden brown. Remove from the saucepan and set aside. Continue to cook the remaining beef in the same way.

Remove excess oil: Put the cooked beef into a plate lined with paper towels to catch excess oil from the beef.

Make the sauce: In a small bowl, combine 1 tbsp brown sugar, 1 fl oz water, 1/2 tsp red pepper flakes, 1 tbsp rice vinegar, 3 1/2 tbsp ketchup, 1/2 tbsp hoisin, 1 tbsp soy sauce, 1/2 tbsp oyster sauce, and the remaining 1 tbsp cornstarch. Mix well to dissolve.

Sauté the vegetables: In a clean cast-iron skillet over medium heat, add 1/2 tbsp olive oil, 4 oz diced onion, and 2 oz diced red bell peppers. Cook for 3 minutes, stirring constantly. Transfer to a plate and set aside.

Sauté the aromatics: In the same skillet, add the remaining 1/2 tbsp olive oil, 1 tsp minced garlic, and 1 tsp minced ginger. Stir for 30 seconds over medium heat.

Combine all ingredients: To the same skillet, combine the cooked beef and sauce. Stir for 1 minute to thicken the sauce and let it coat the beef evenly. Add the vegetables to the skillet. Cook and stir for another minute before turning the heat off.

Garnish and serve: Sprinkle scallions and sesame seeds on top of the beef. Serve immediately with warm cooked rice.
Nutrition
Nutrition Facts
Beijing Beef Recipe
Amount Per Serving (1 serving)
Calories 502
Calories from Fat 126
% Daily Value*
Fat 14g22%
Cholesterol 105mg35%
Sodium 560mg24%
Potassium 560mg16%
Carbohydrates 62g21%
Protein 29g58%
Vitamin A 628IU13%
Vitamin C 22mg27%
Calcium 42mg4%
Iron 5mg28%
* Percent Daily Values are based on a 2000 calorie diet.