Looking for delicious, satiating meals with chicken? You know it's hard to go wrong with baked chicken thigh recipes—they will easily yield flavorful results every time. 
Best Baked Chicken Thigh Recipes
Alright, let's check these recipes for deliciously baked chicken thighs:
What a joy to have tenderly baked chicken thighs for a satisfying weeknight staple!
Reasons to Love Baked Chicken Thighs
There are two main things to love about baked chicken thighs: the chicken thigh itself, and the baking method.
For the chicken thigh, here are three reasons why:
Chicken thighs are succulent and packed with flavor. This is the cut you want if taste is the first thing that comes to your mind. This cut of meat is darker and firmer with a higher content of fats, which gives an amazing juiciness and rich flavor.
They can easily be stored away in the fridge or freezer without drying out. Again, thanks to the higher fat level in the chicken thighs, they keep in moisture way better than white meat cuts like chicken breasts.
They are budget-friendly. Chicken thighs are typically cheaper compared to other cuts of meat such as chicken tenders or chicken breasts, but the quality of taste that they offer is simply superb.
Okay, sounds delicious already, and what about the baking method? These are the two reasons why:
Baking makes the food wonderfully moist and juicy. Since baking usually requires the food to be cooked at a lower temperature, it can lock in moisture and help your food to remain tender.
It produces easy-to-digest food. With the heat being evenly distributed in the oven, your food is well-cooked from the inside out.
How to Season Chicken Thighs for Baking
You can easily season your chicken thighs before baking with the use of marinades or spice rubs. These will help tenderize the chicken thighs as well as enhance their flavor.
The key step in the seasoning process is to first make sure that your chicken thighs are dry. Use a paper towel to pat them dry before applying the seasoning, this will help the seasonings to better stick to the skin, hence, better absorption of flavors.
And if you love that extra crispiness on the exterior, then simply coat your chicken thigh with seasoned flour before baking. This gives them a delicious crunch on the outside while keeping the center moist and tender.
How Do You Keep Chicken From Sticking In the Oven?
If you're struggling with the chicken thighs sticking to the sheet while baking, then simply do this: lightly coat your chicken thighs with a layer of olive oil or oil spray before applying the seasoning, then place them on parchment paper or aluminum foil on the sheet.
Plus, make sure that the temperature never reaches more than 450°F, because high heat contributes to the sticking.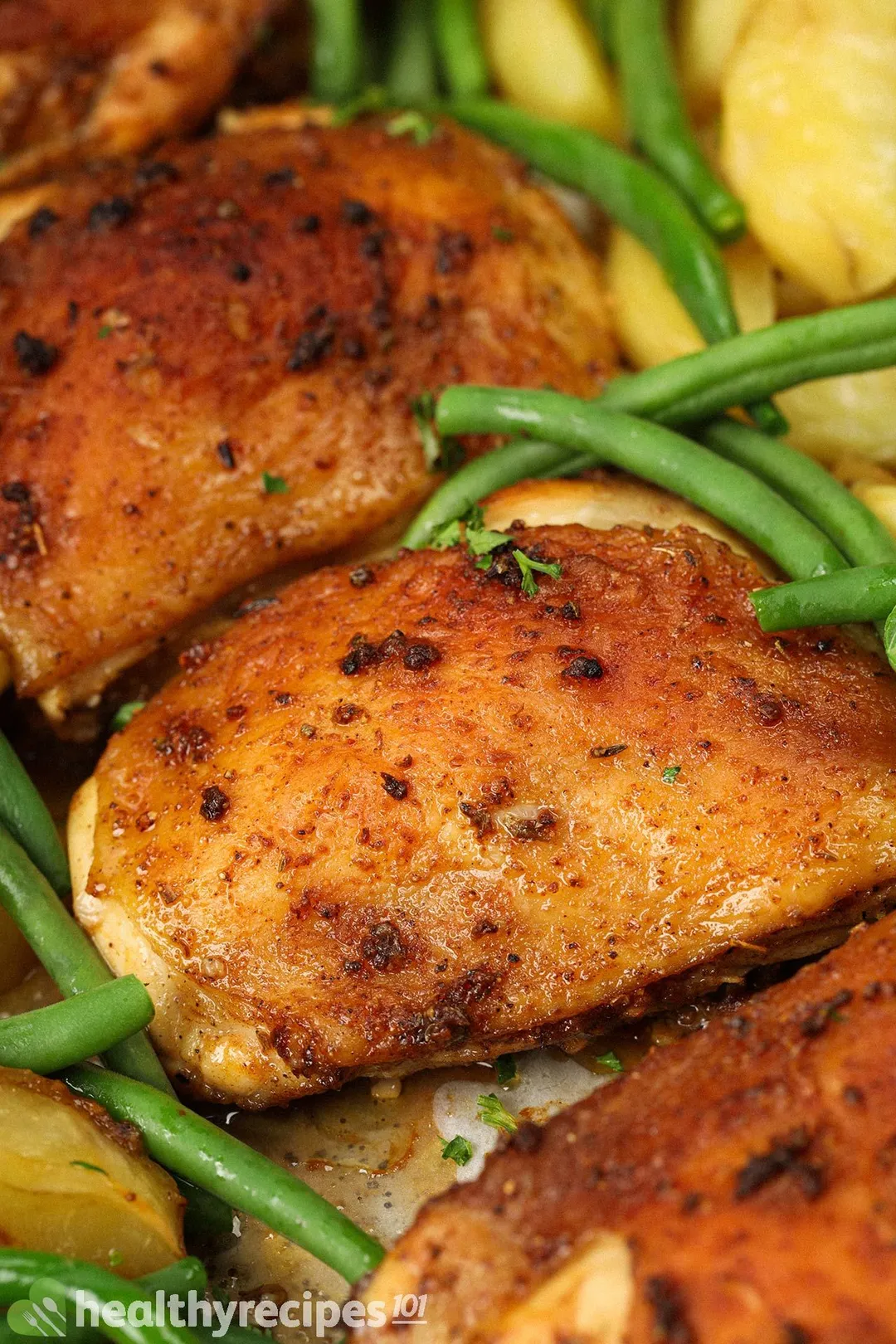 Baked Chicken Thigh Recipes
These baked chicken thigh recipes make amazing meals with extra juicy chicken thighs and a versatile mix of flavors!
Ingredients
Directions
Choose a recipe that you like.
Assemble all the essential ingredients.
Follow the instructions to give you incredibly tasty baked chicken thigh recipe in less than 45 minutes!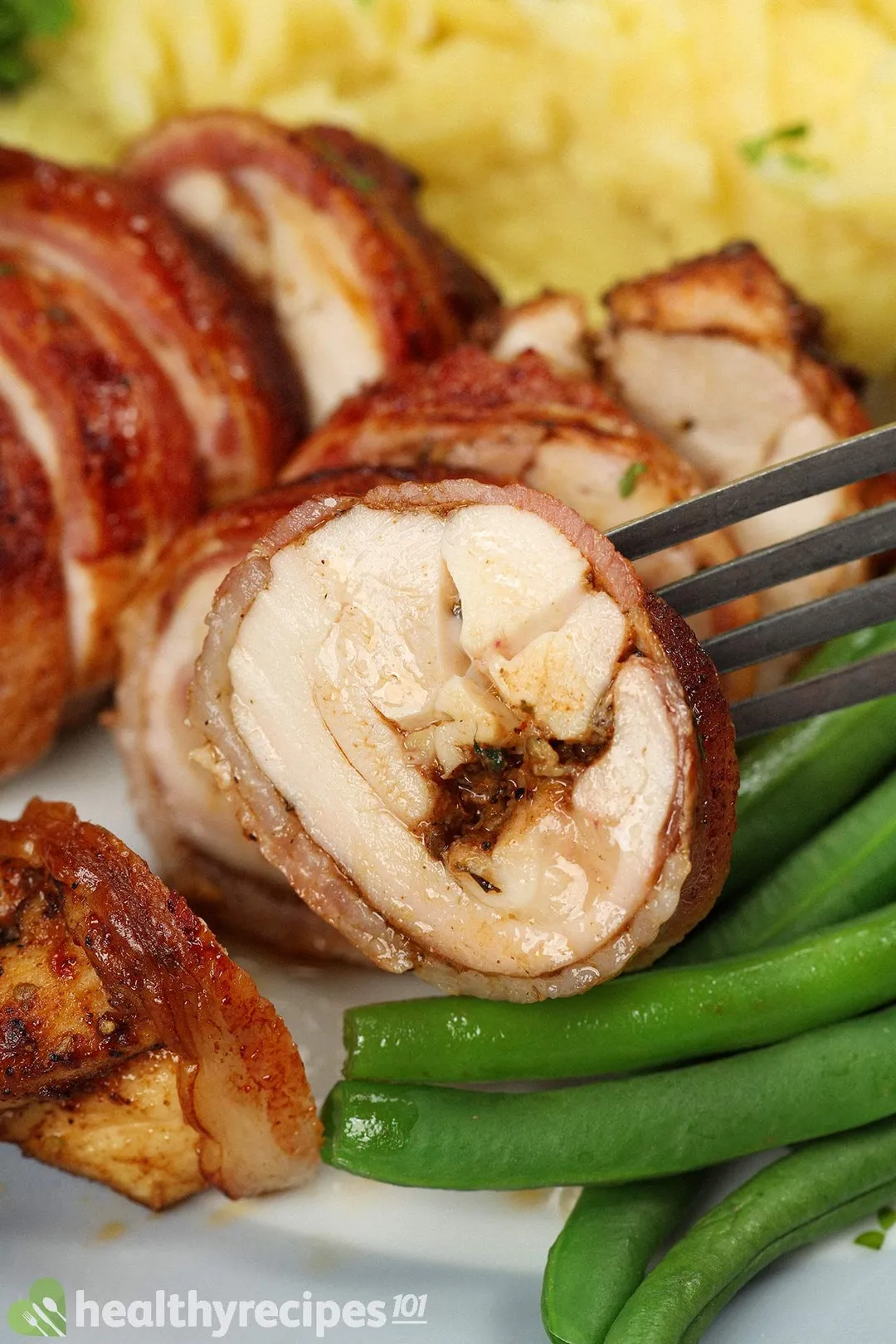 Previous Recipe
Chicken Wrap Recipes
Chicken Wrap Recipes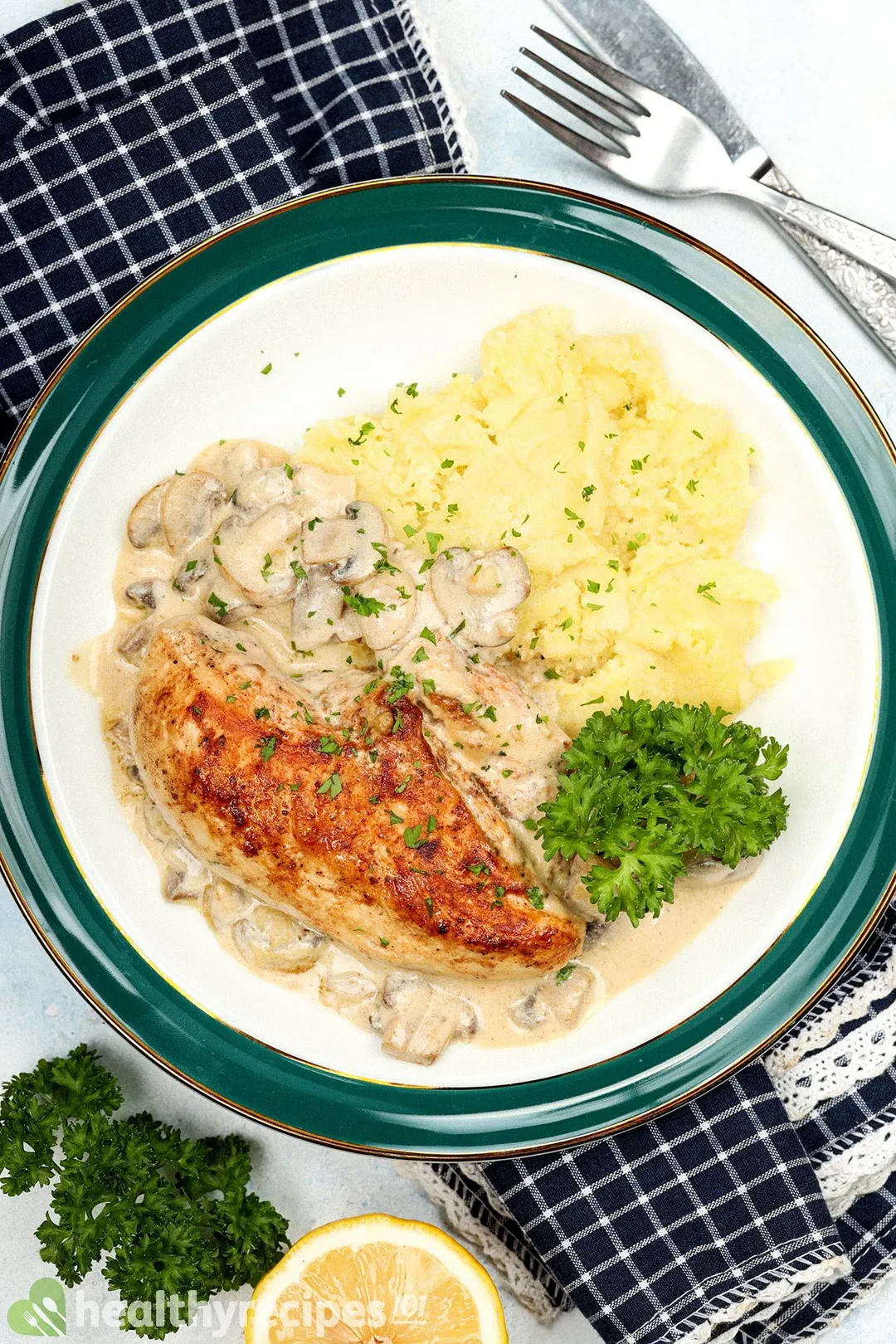 Next Recipe
Chicken and Mushroom Recipes
Chicken and Mushroom Recipes
Writer, Author
Luna Regina is an accomplished writer and author who dedicates her career to empowering home cooks and making cooking effortless for everyone. She is the founder of HealthyKitchen101.com and HealthyRecipes101.com, where she works with her team to develop easy, nutritious recipes and help aspiring cooks choose the right kitchen appliances.
Comments/ Reviews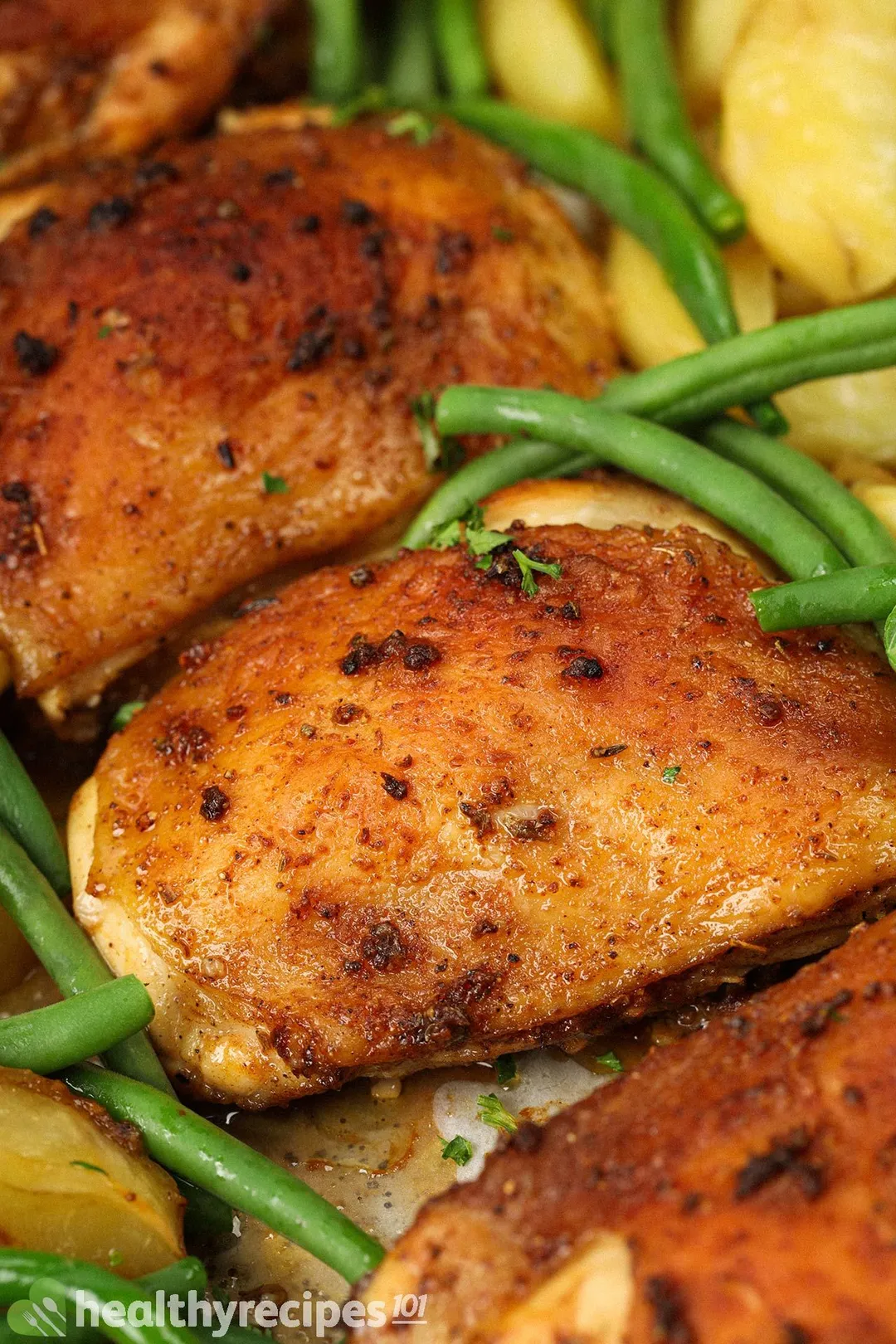 Delicious baked chicken thighs roundup for easy weeknight dinners.