In trying out this honey butter chicken recipe, we experienced a spring in our steps. The incredible aroma of melted honey and butter alone is worth lifting three fingers in salute.
Get ready and hop in with us!
Is Honey Butter Chicken Healthy?
Providing 424 calories per serving, we can say this honey butter chicken is pretty light as a main dish. In addition to that, you'll also get 9 grams of fat, 30.6 grams of protein, and 11.4 grams of carbohydrates.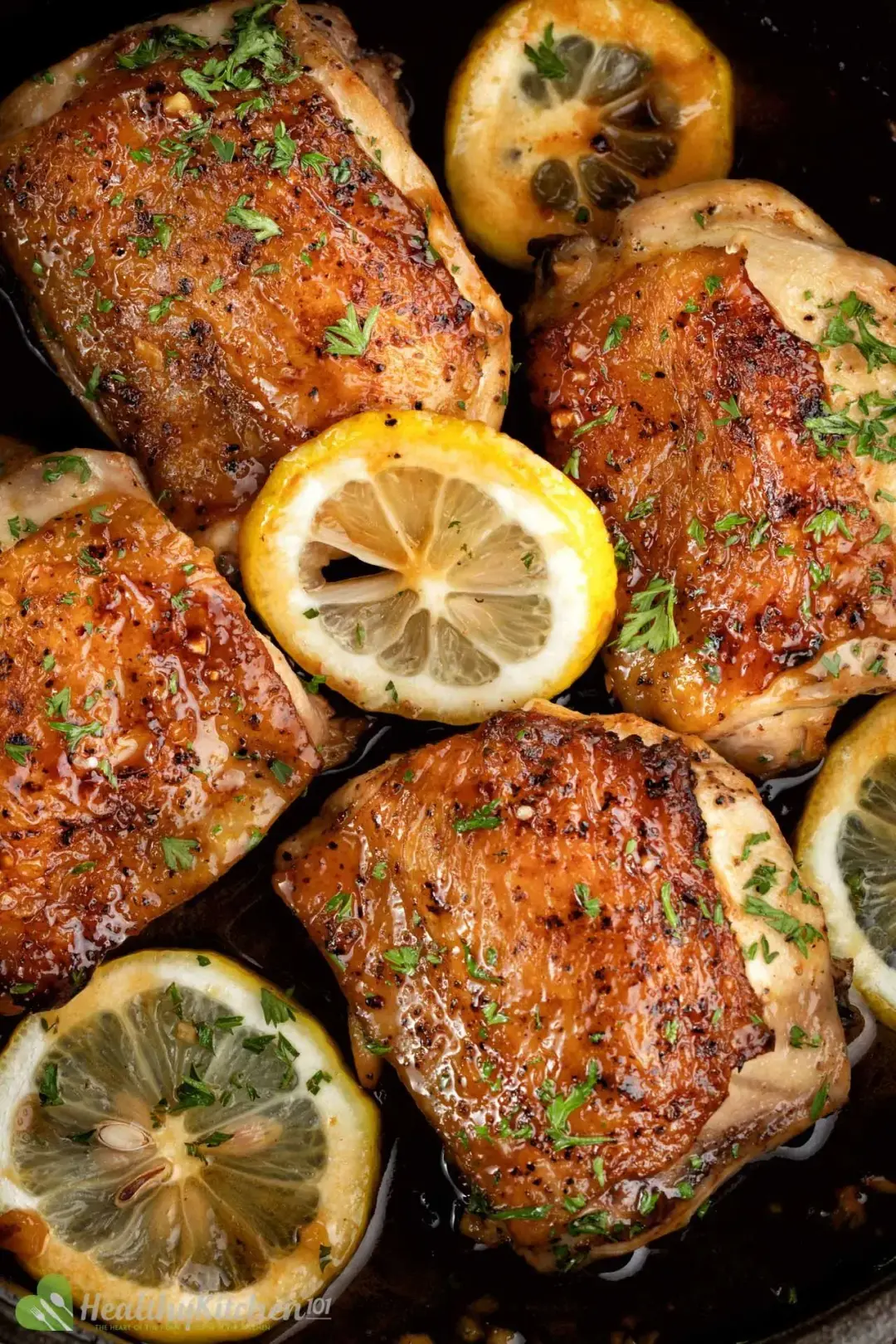 With such a low amount of carbohydrates, honey butter chicken is an ideal choice to add to your Keto diet.
It's actually quite easy to control the carbohydrate content. All you need to do is cut back on the honey that goes into the dish.
However, please note that by doing so, there will be changes in the final result.
What Chicken Cuts Should You Use?
When it comes to chicken dishes, people differ on whether to use white meat or dark meat. 
1. Chicken Thighs
For this recipe, we purposely go for chicken thighs. Thighs produce the exact kind of caramelization you need for this dish.
Even when cut into bite-sized pieces, chicken thighs are still juicy and tender, not too lean or mushy.
2. Chicken Breast
We can reassure you that both chicken thighs and chicken breasts work well in this honey butter chicken recipe. No matter what you choose to cook, your meal will still taste wonderful.
However, we get that sometimes it's troublesome having to get back to the grocery store for that exact ingredient you're missing. So, if you're in the middle of the cooking process and chicken breasts are all you have, go for it!
Here's another suggestion in case you want to make the best use of your on-hand chicken breasts: lemon chicken recipe. It's the recipe we always recommend for chicken breast lovers.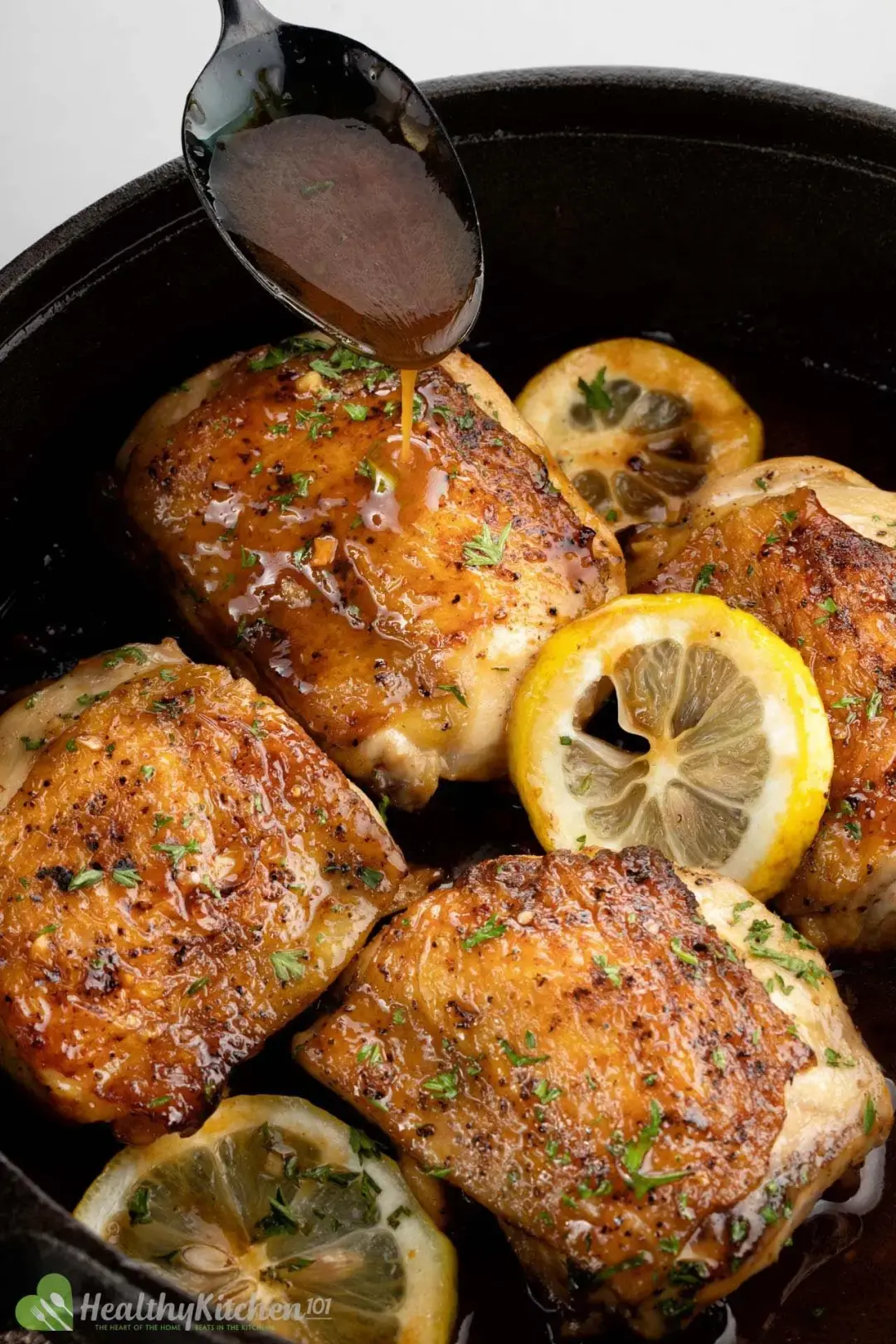 The method of bathing chicken in a creamy lemon sauce is a brilliant way to incorporate chicken breasts into your meals. Check it out and give us your thoughts!
How to Make Honey Butter Chicken
This is a simplified step-by-step recipe: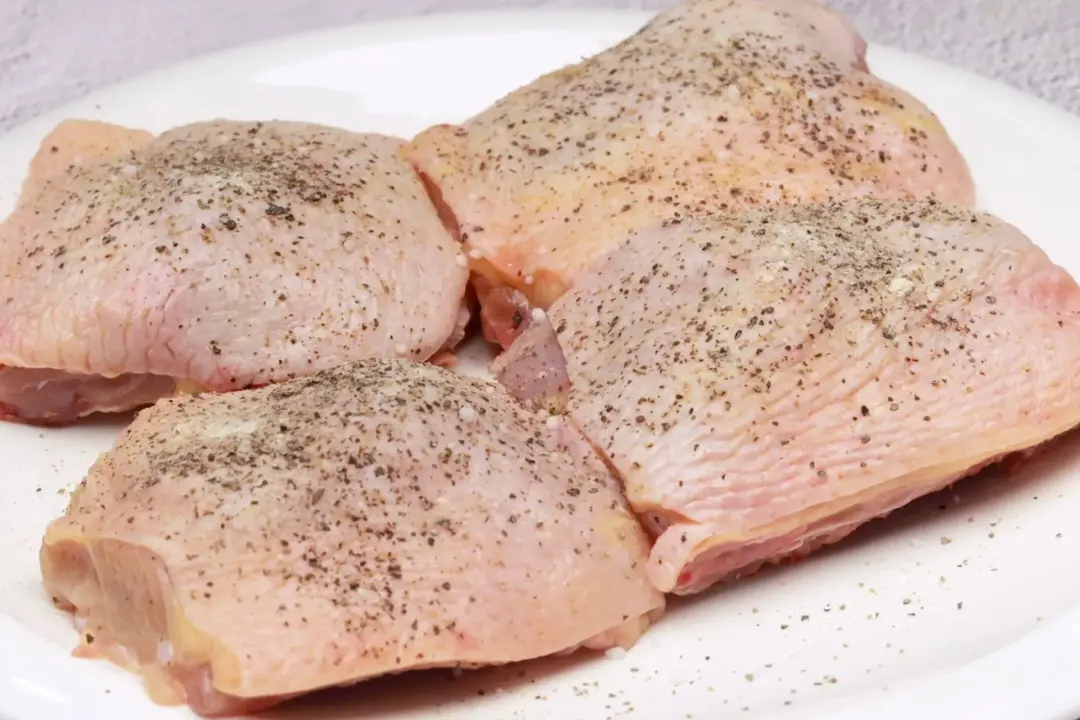 Season the chicken thighs. Let sit for 15 minutes. Preheat the oven to 400℉.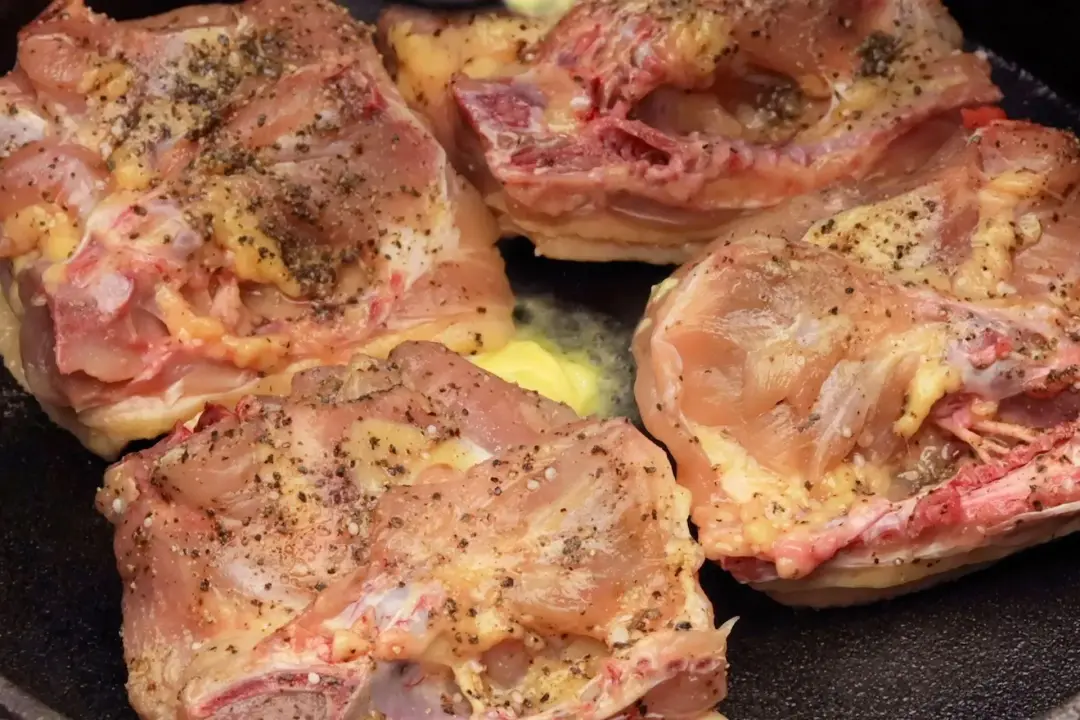 Sear the chicken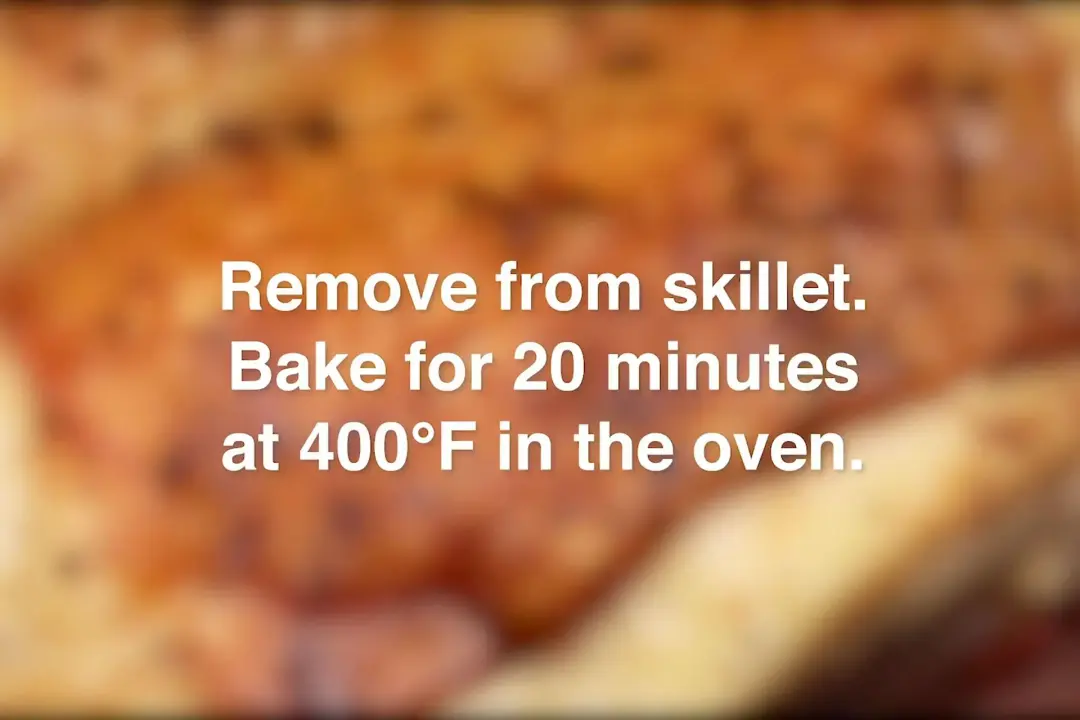 Bake the chicken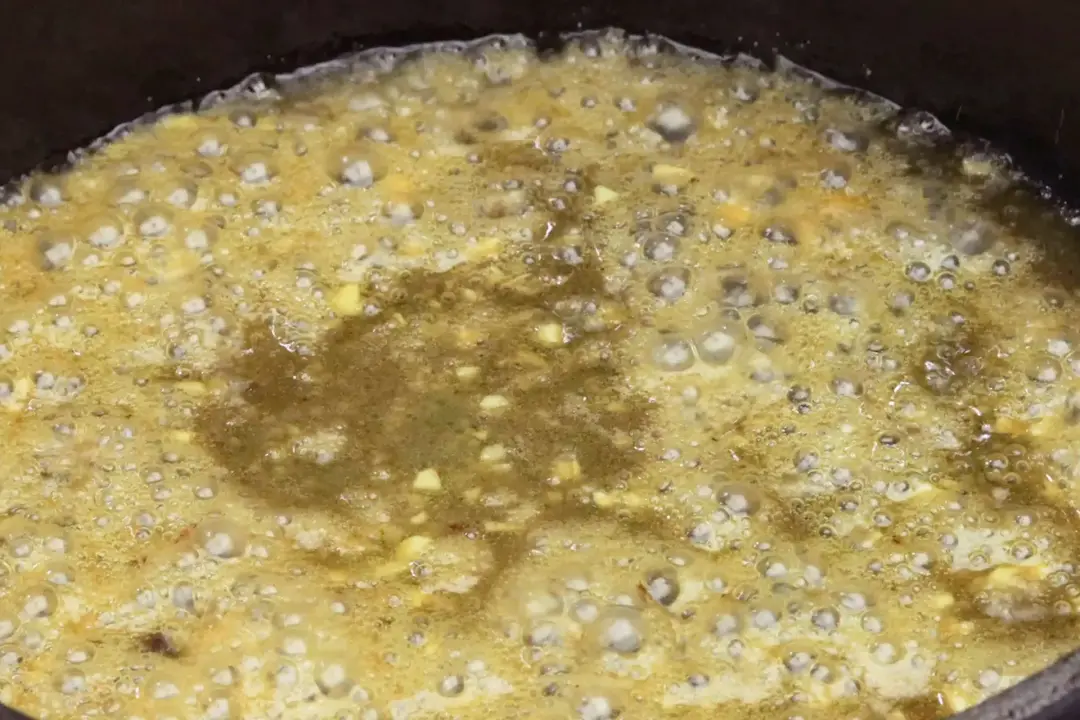 Make the sauce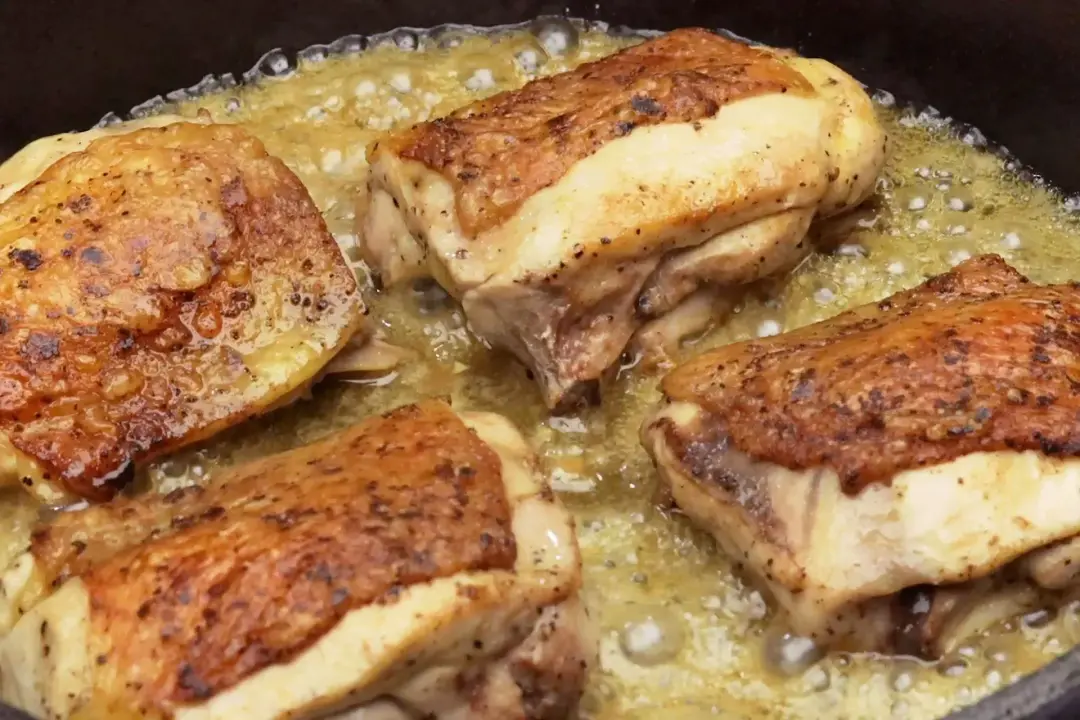 Add chicken to the sauce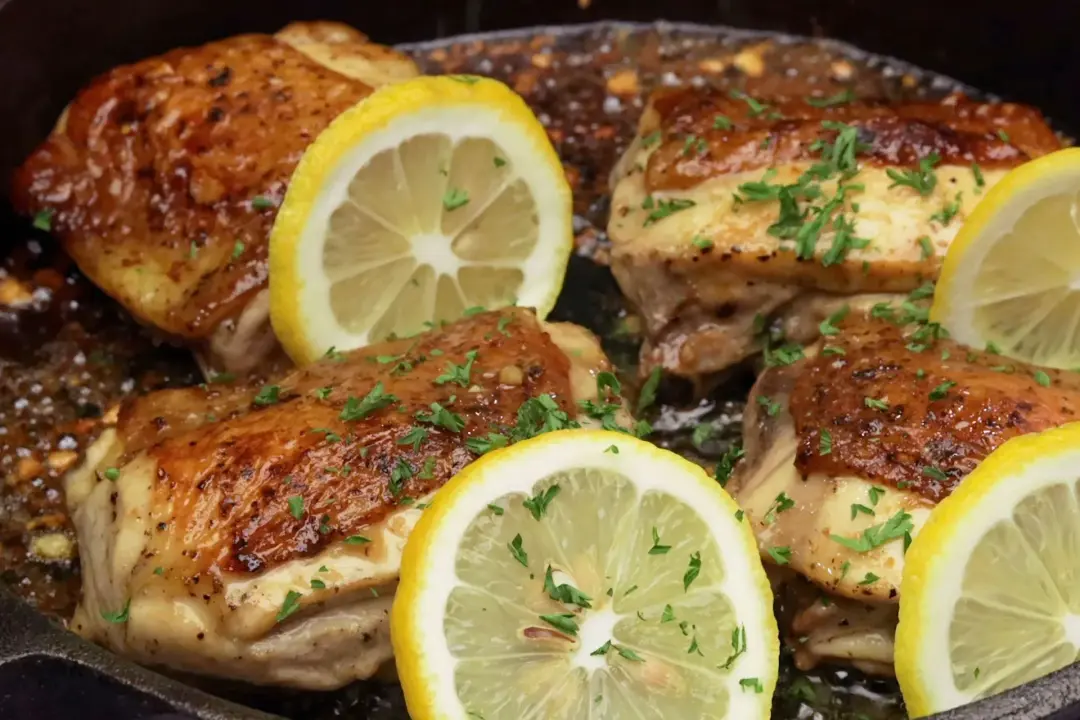 Garnish and serve
Honey Butter Chicken Sauce
This golden-brown sauce is a true burst of flavor that calls for many ingredients to caramelize together over heat. It makes a perfect pairing with the chicken.
In fact, you only need five ingredients to make this sauce: garlic, butter, honey, lemon juice, and chicken broth.
While honey and butter are important ingredients, the sautéed garlic is what gives the sauce its marvelous flavor. It slices through the sweetness of the honey with its notably pungent aroma, especially when sautéed with the browned butter.
Our Tips for Cooking Perfect Chicken Thighs
One of our tried-and-true tips for preparing honey butter chicken thighs is to combine searing with baking. Searing the chicken beforehand helps bring out its best flavor while baking helps cook the chicken thoroughly from the inside out.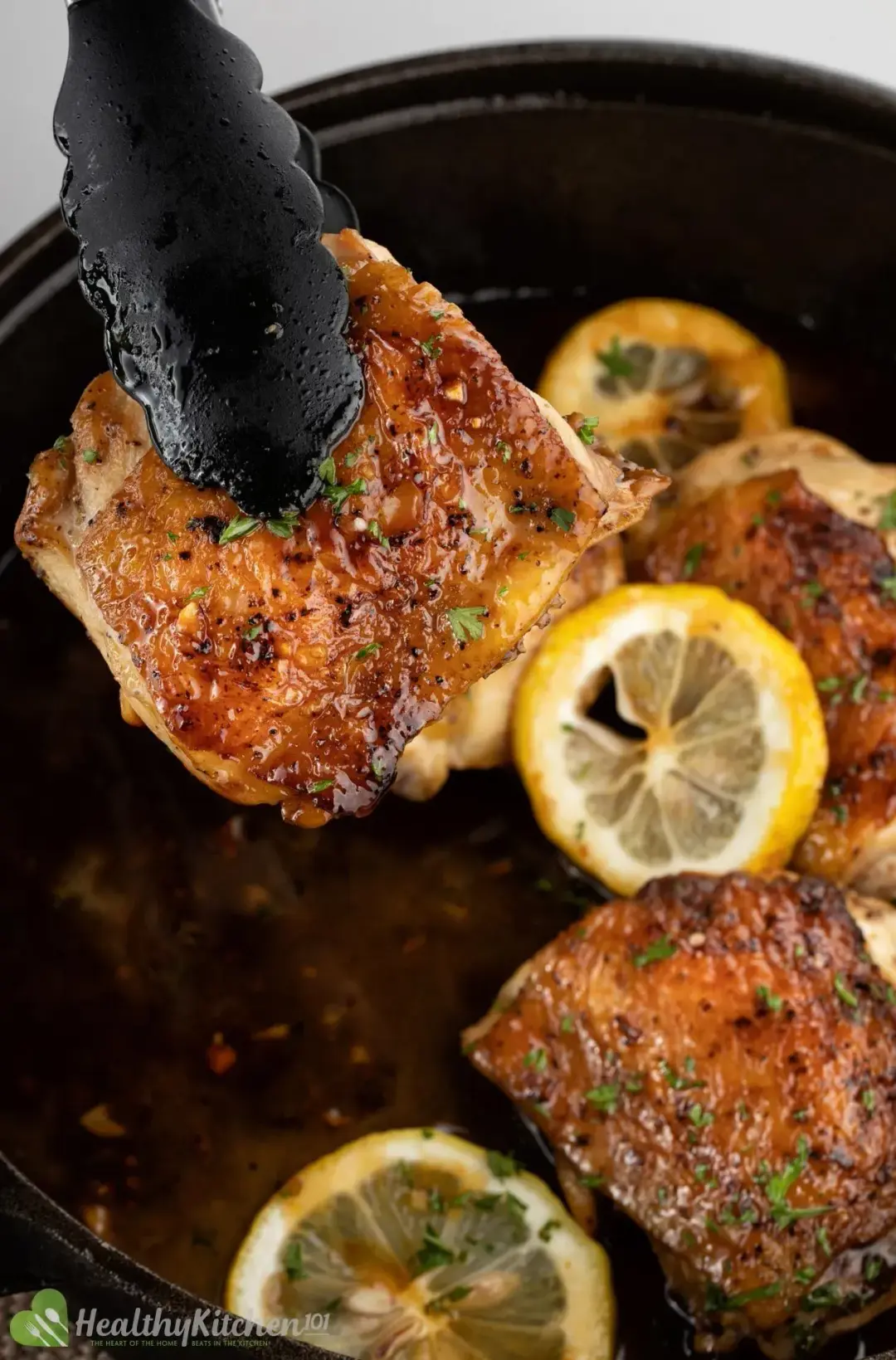 The next thing you have to keep in mind is always to act quickly. Keep an eye on what's on the heat, because good timing is everything.
Swirl continuously once the butter and honey start to melt, then stop when the foam quiets down. As long as the sauce turns glossy and golden, you're good to go. 
It's important not to keep cooking the sauce for too long since sucrose burns easily. No one wants a blackened, bitter-tasting glaze.
We recommend letting both the honey and the butter melt completely before adding the lemon juice and chicken broth. Otherwise, the sauce could taste a little strange.
How Long Does Honey Butter Chicken Last in the Fridge?
Honey butter chicken will last in the fridge up to 3 days. Remember to let the chicken cool down completely before transferring it to an airtight container.
It can be rewarmed easily on the stove over medium heat. It will be ready to serve again in a few minutes.
Can You Freeze Honey Butter Chicken?
Yes, you can.
When stored in the freezer, honey butter chicken can last 1-2 months. Frozen honey butter should be defrosted in the refrigerator one day before being reheated (refried).
We also have this top chicken recipes, dedicated to chicken lovers. The recipes are easy to follow and complied with our healthy eating standards.
What to Serve with
This pan-roasted dish is juicy and savory. Therefore, finding an applicable pairing for it should not be too trying— the choice is yours after all.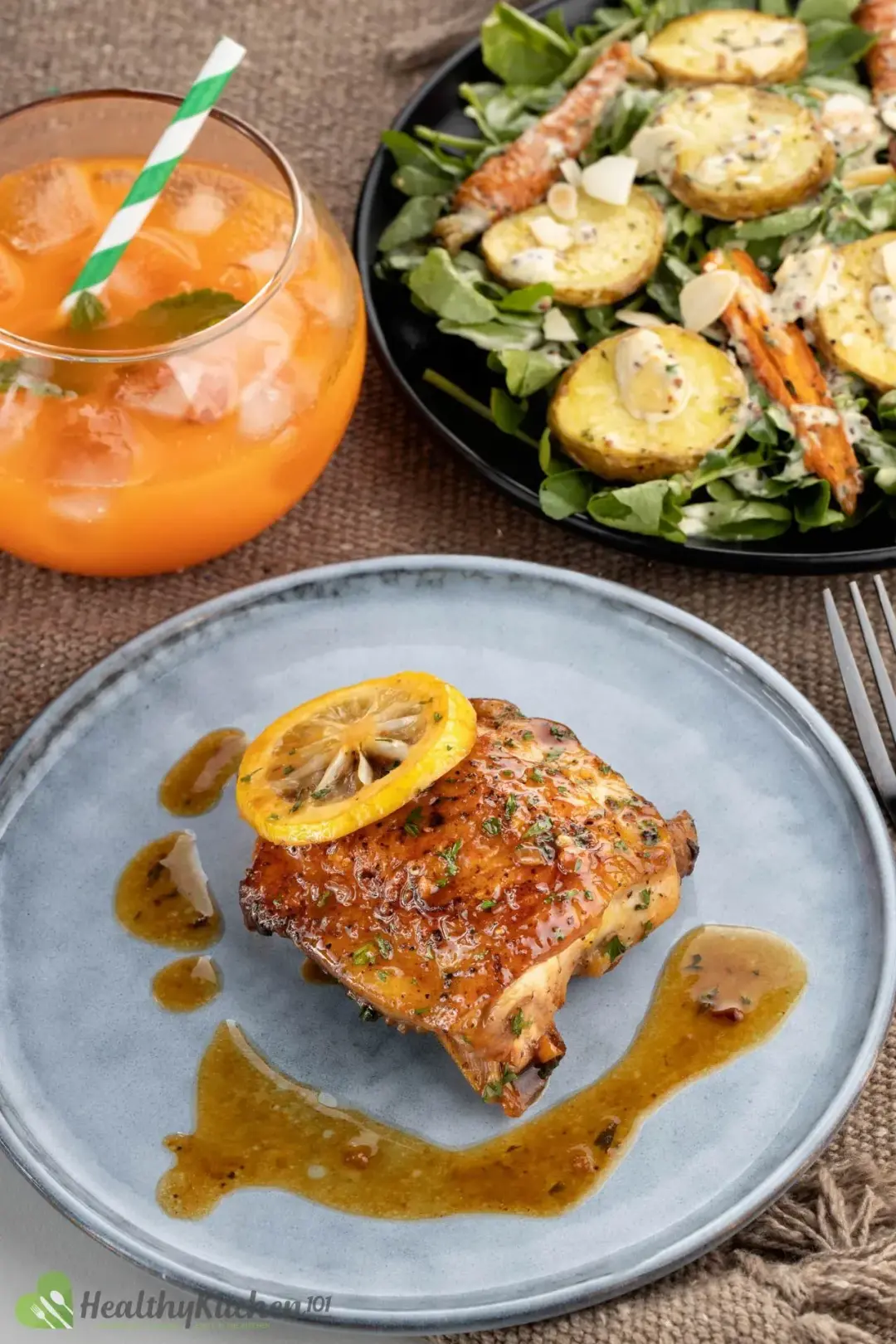 1. Rice
In regards to the most basic and convenient side dish, we'd like to put forward steamed rice.
No matter what cuisine the main dish belongs to, rice can always compliment it excellently. You can either get yourself a hot bowl of rice or serve it alone. 
Additionally, green salad can be added to neutralize the sweet and buttery aroma of the chicken. 
2. Mashed Potatoes
Mashed potatoes are one of the most common go-to dishes to side with honey butter chicken. The juicy chicken and the sticky, glossy sauce taste heavenly when piled over mushy, cloud-like mashed potatoes.
3. Mustard Potato Salad
We believe mustard potato salad with crunchy carrots and tangy mustard is a wonderful side for this honey butter chicken.
This salad is versatile, quick to make, and only calls for common pantry ingredients. It's nutty, sweet, and pungent at the same time— absolutely befitting the smoky and buttery honey butter chicken.
4. Carrot Orange Pineapple Juice
This three-ingredient carrot orange pineapple juice is an excellent source of vitamin A, fiber, and antioxidants.
Aside from being an antioxidant boost, it's also versatile and pairs super well with any entrée you're having. This is a good chance for you to experiment with your favorite fruits and veggies!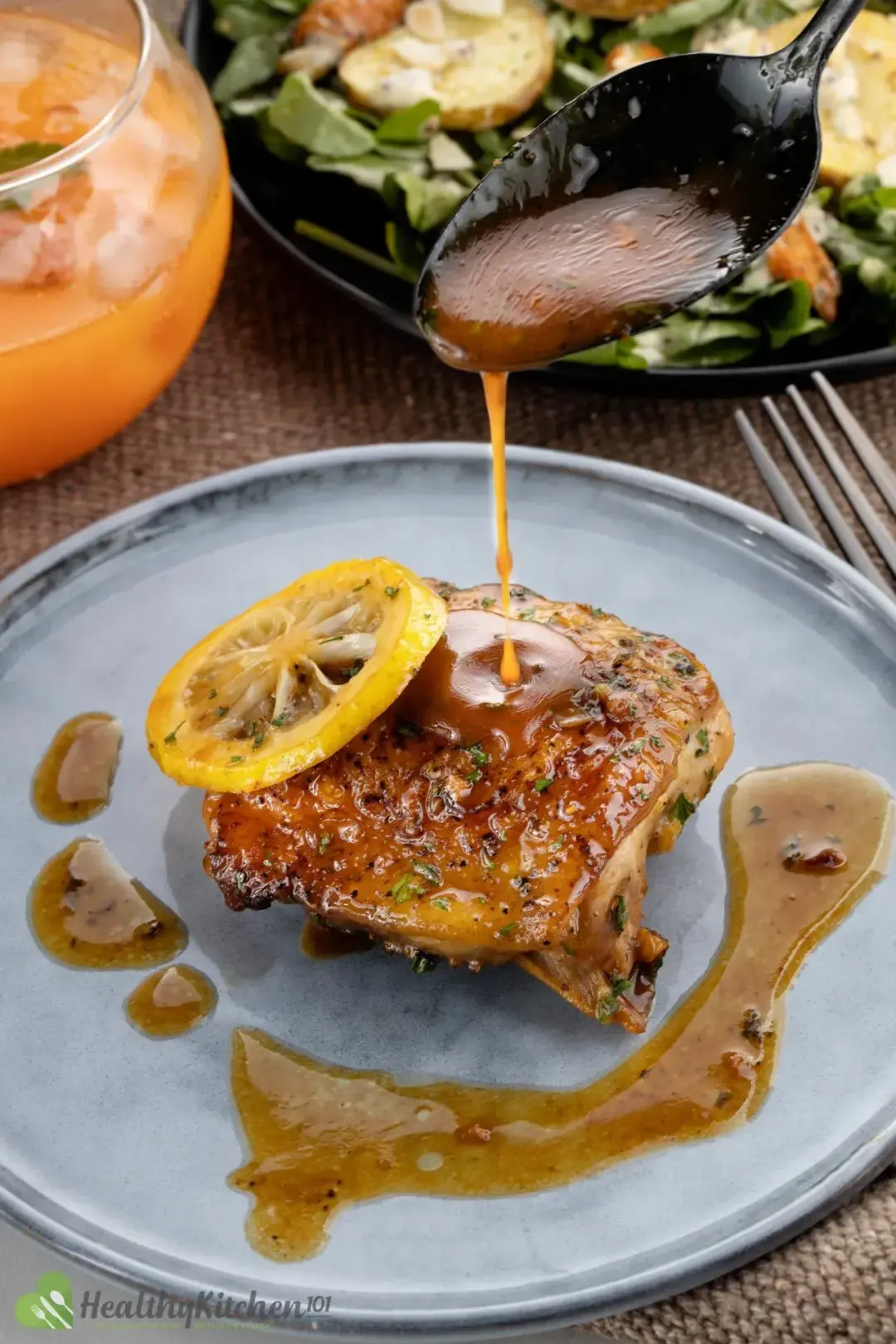 Related: Healthy Chicken Piccata Recipe – Easy Italian Chicken and Capers Recipe
Honey Butter Chicken Recipe
This honey butter chicken recipe will give you a light and healthy dinner ready in an hour. No more guilty pleasures!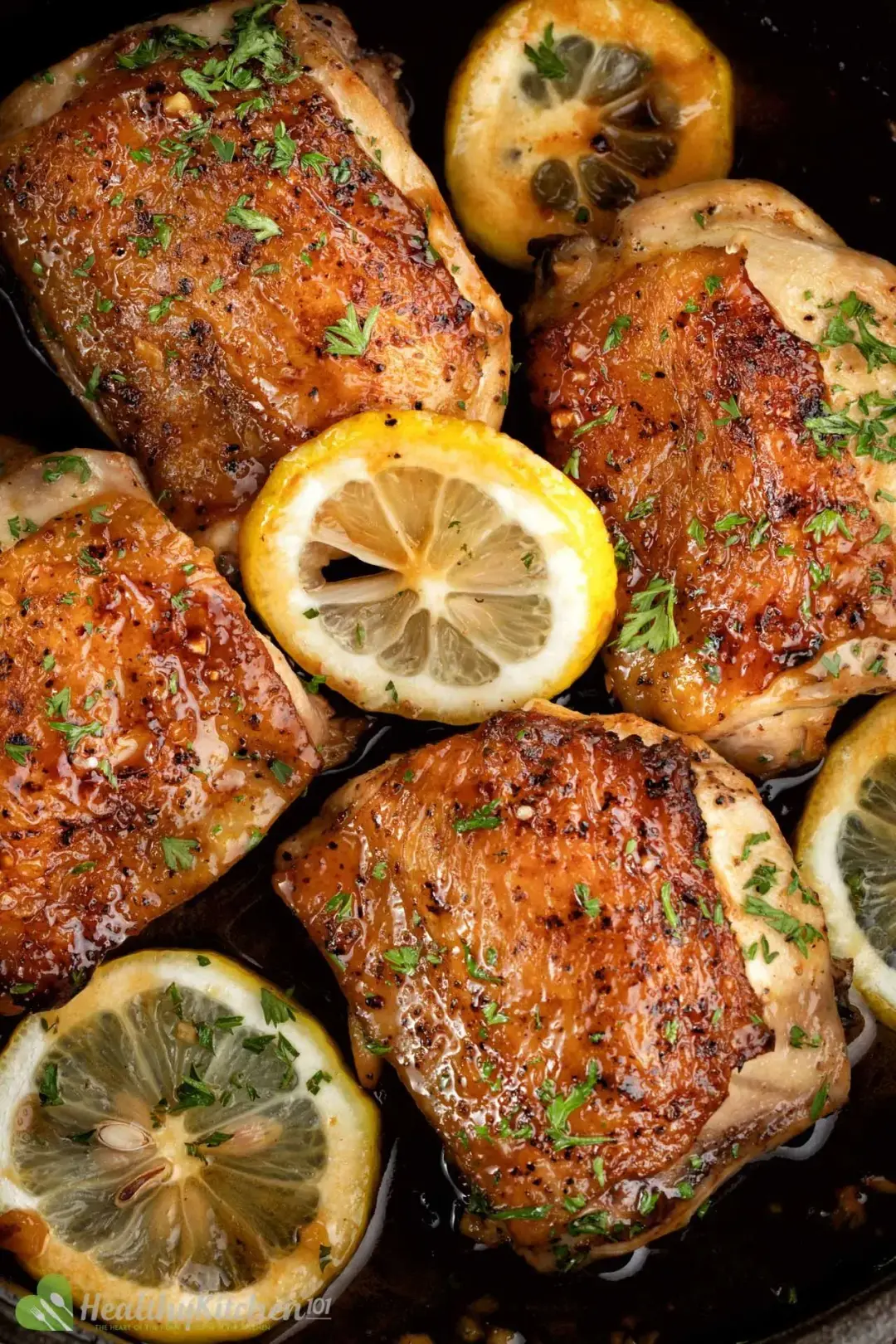 cook TIME

35 mins

prep TIME

10 mins

total TIME

1 hr

INACTIVE TIME

15 mins
COURSE

Main Course

CUISINE

American

SERVINGS

servings

CALORIES

424 kcal
INGREDIENTS
25.5 oz

skin-on bone-in chicken thigh (4 cutlets)

0.5 tsp

salt

0.5 tsp

ground black pepper

0.5 tsp

garlic powder

1 tbsp

unsalted butter

1 tsp

garlic (minced)

2 tbsp

honey

0.5 cup

unsalted chicken broth

2 tbsp

lemon juice

1 tbsp

parsley
INSTRUCTIONS
Prep
1
Season the chicken thighs with salt, ground black pepper, and garlic powder. Let sit for 15 minutes.
2
Preheat the oven to 400℉.
Cook
1
In a cast-iron skillet, heat 1 teaspoon of butter over medium heat, place the chicken thighs skin side down. Sear the first side (skin side) for 6 minutes and the second side for 3 minutes. Remove from the skillet.
2
Bake the seared chicken thighs for 20 minutes in the oven at 400℉.
3
Remove the chicken thighs from the oven and transfer them to a clean plate.
4
Make the honey butter sauce. In the same skillet used for the chicken, turn on high heat and add these ingredients successively: minced garlic, 2 teaspoons of butter, honey, lemon juice, and chicken broth.
5
Transfer the chicken cutlets back into the skillet. After 1 minute, reduce the heat to medium. After 5 minutes, flip the chicken cutlets to the other side, let sit for a minute, and turn off the heat.
Video
NUTRITION
Nutrition Facts
Honey Butter Chicken Recipe
Amount Per Serving (1 serving)
Calories 424
Calories from FDA
% Daily Value*
* Percent Daily Values are based on a 2000 calorie diet.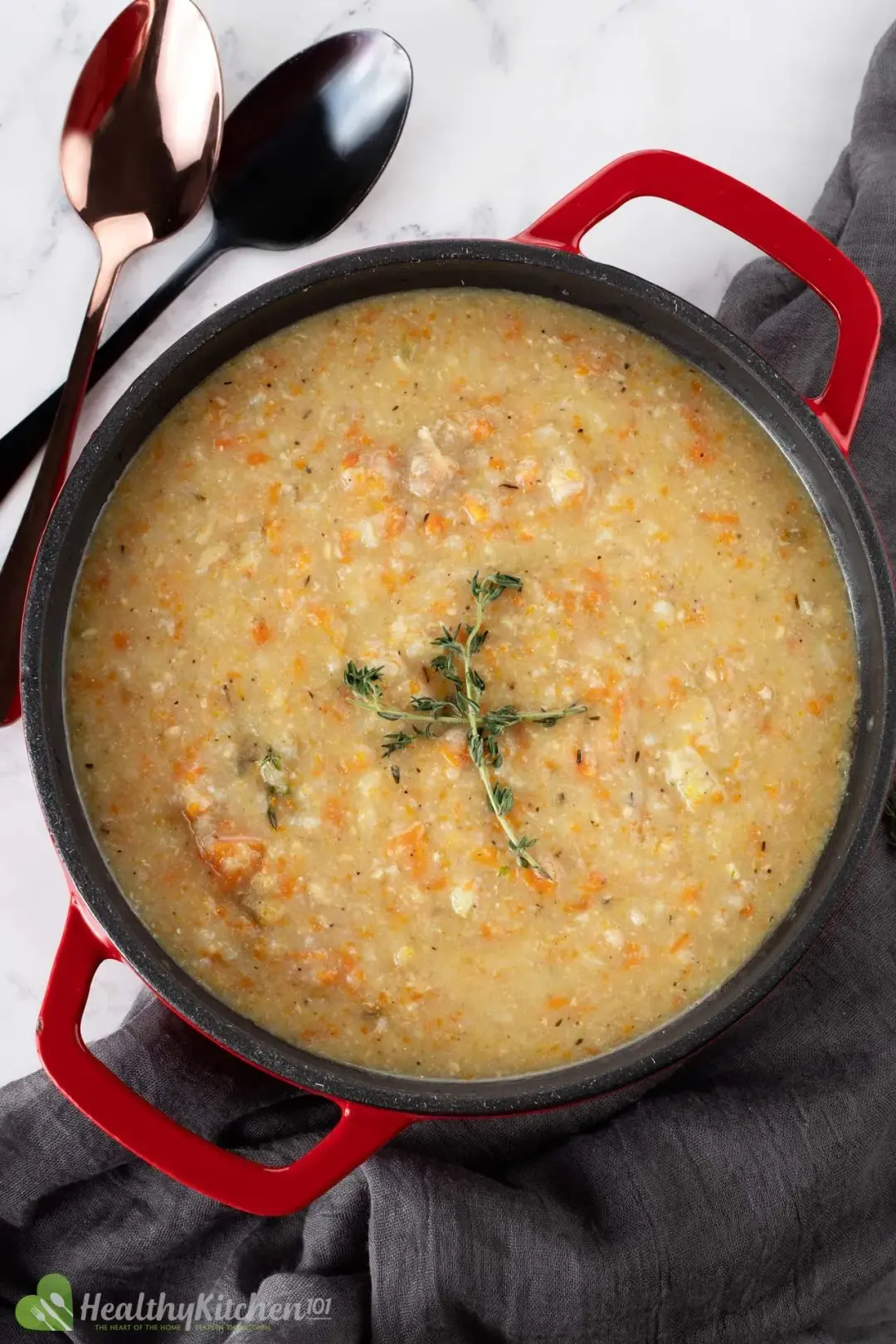 Previous Recipe
Healthy Chicken And Rice Soup
Healthy Chicken And Rice Soup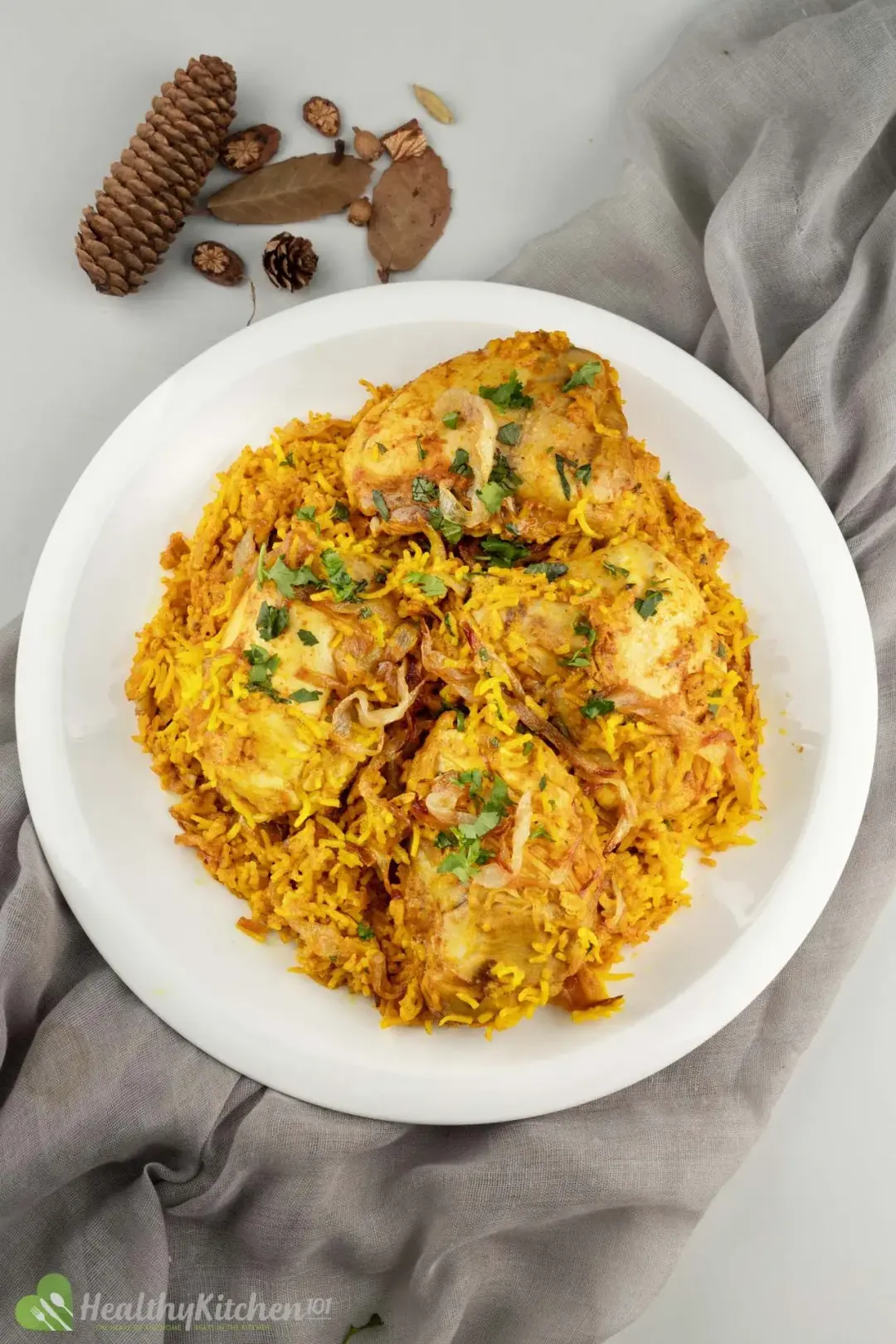 Next Recipe
Chicken Biryani
Chicken Biryani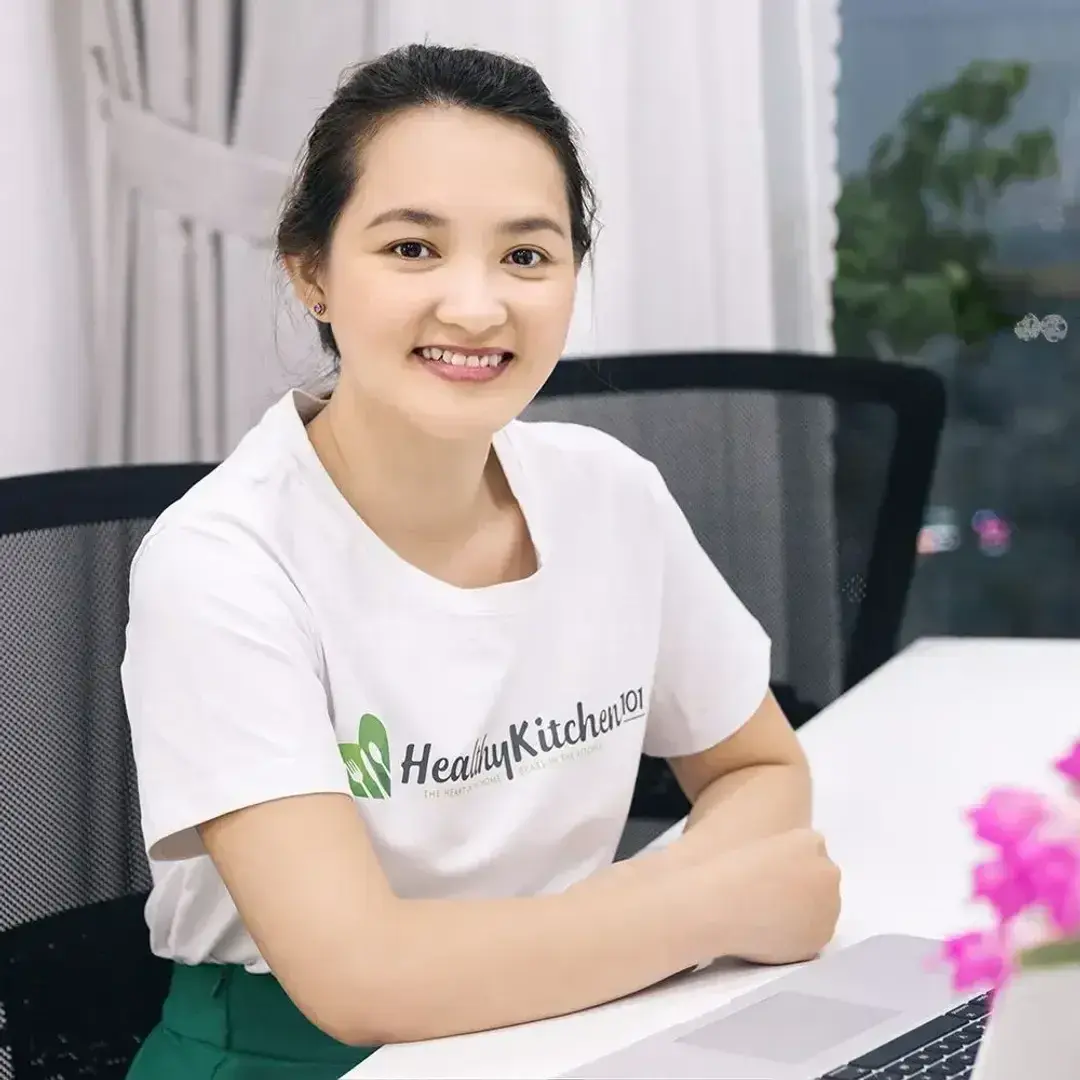 Founder
Luna Regina is an accomplished writer and author who dedicates her career to empowering home cooks and making cooking effortless for everyone. She is the founder of HealthyKitchen101.com and HealthyRecipes101.com, where she works with her team to develop easy, nutritious recipes and help aspiring cooks choose the right kitchen appliances.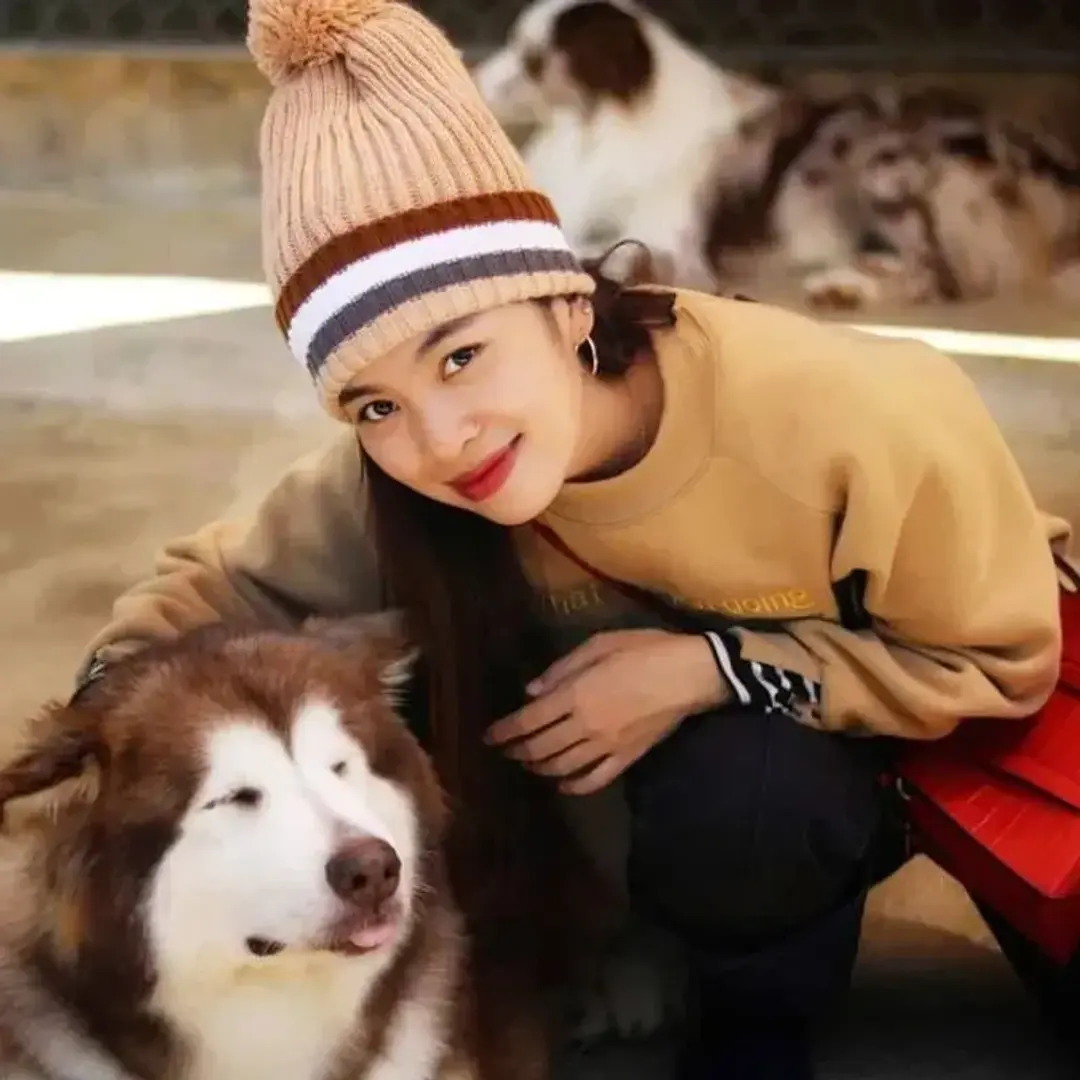 Professional Chef
Tuyet Pham is an award-winning Saigonese chef who believes that joy is the secret ingredient to delicious food. At Healthy Recipes 101, Tuyet personally tests and simplifies every recipe, ensuring maximum flavor with minimal effort. With a background at prestigious French restaurants P'TI Saigon and Le Corto, Tuyet knows how to make every dish exceptional.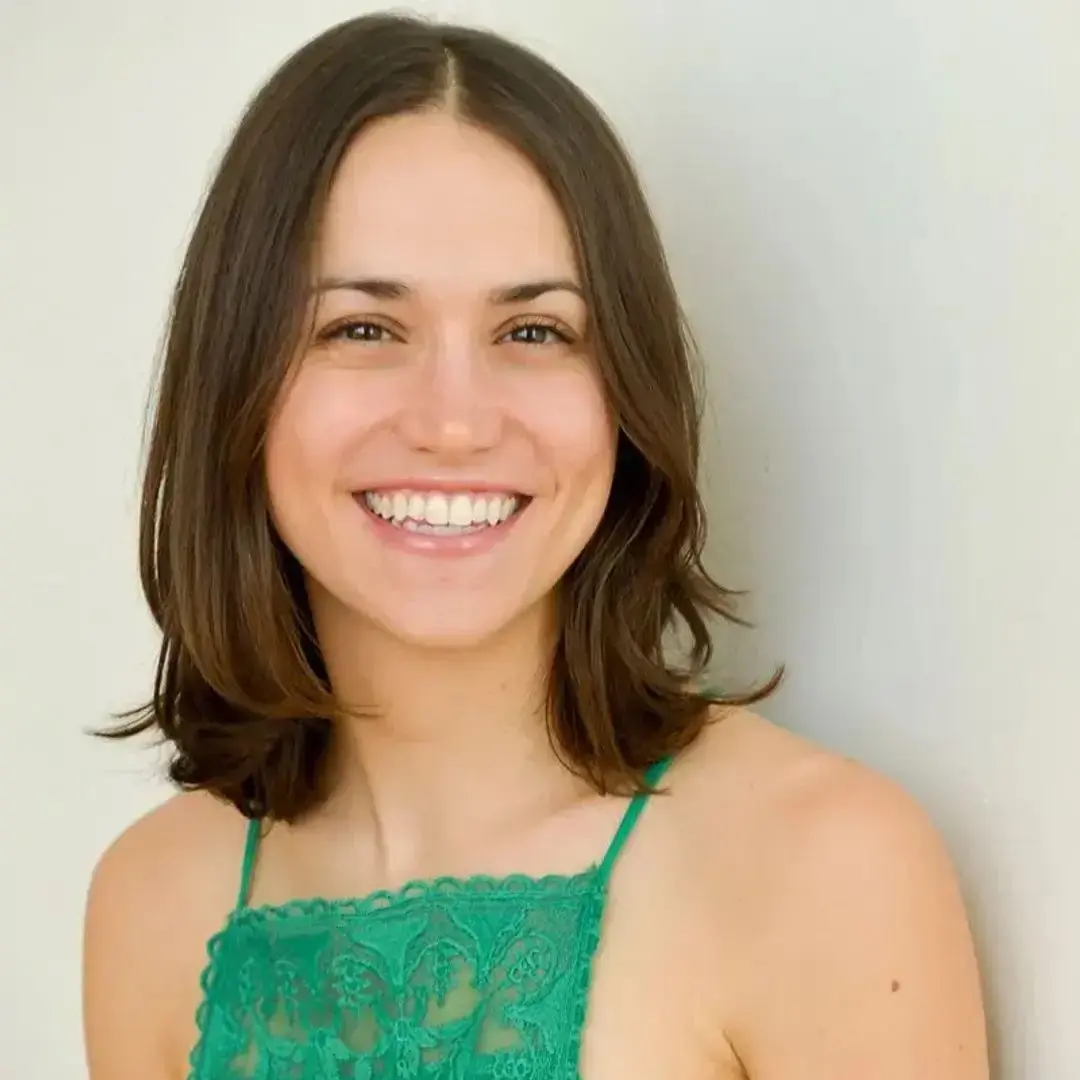 Nutrition Reviewer
Lizzie is a Minneapolis-based dietitian and founder of It's a Veg World After All. She completed her MS in Human Nutrition from Drexel University, and is an expert in culinary nutrition, recipe development, and nutrition communications.
Comments/ Reviews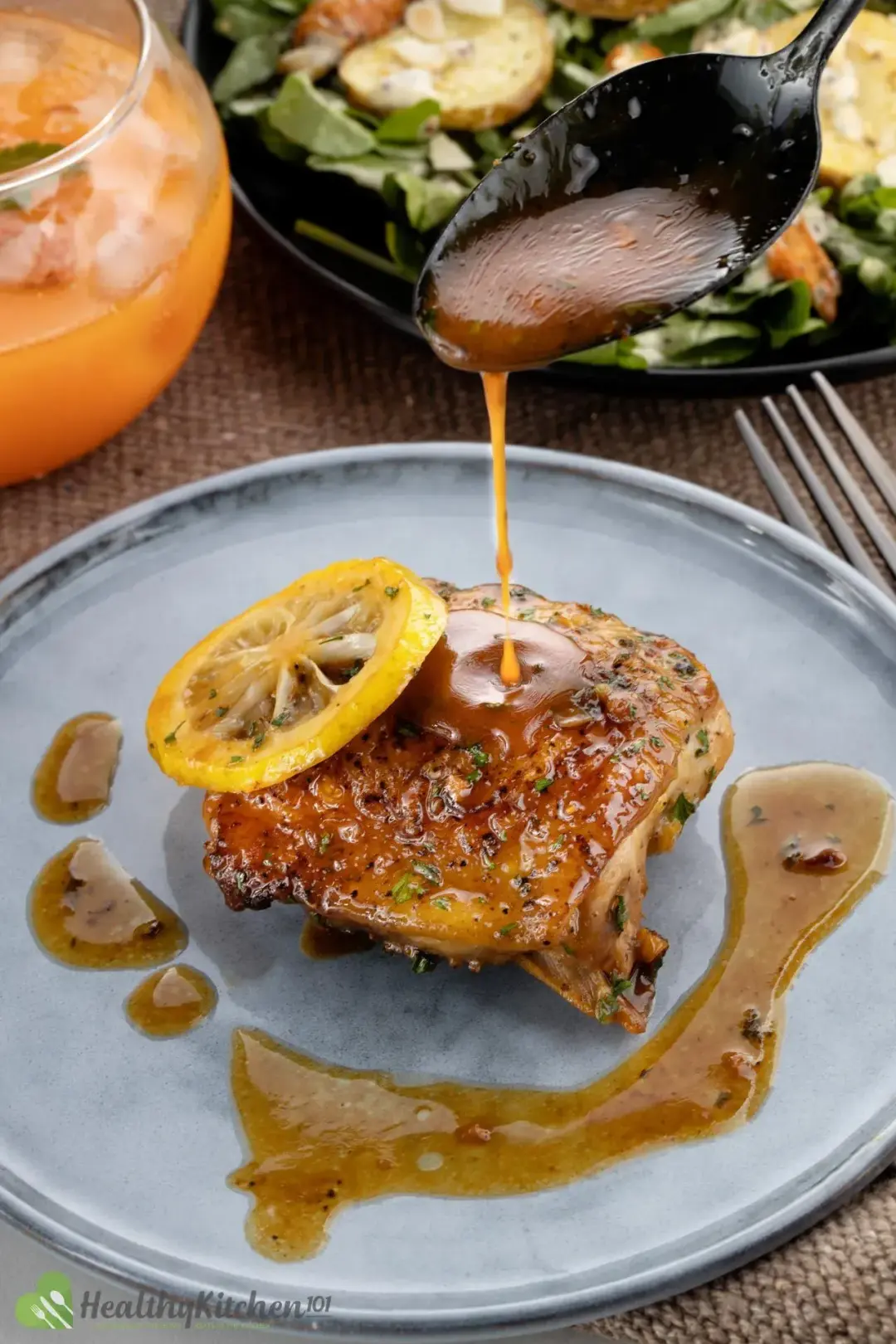 Honey Butter Chicken Recipe