Are you looking for some healthy burger ideas? Our collection may be just the thing. Below are 7 chicken burger recipes, all delicious and easy. Sure they'll need some prepping, but once the components are done and refrigerated, all they take is 5 minutes to put together.
7 Healthy Chicken Burger Recipes
We also have recipes that involve frying, and of course those take a bit longer, but the result will be rewarding.
Are Chicken Burgers Healthier Than Beef Burgers?
In a way, but not exactly.
For one, chicken is leaner. Per 100 g of meat, skinless chicken breast has 31 g protein, 5 g more than ground beef. Ground beef has 4 g saturated fat more than chicken, which is quite a lot compared to the saturated fat's recommendation.
This comparison might be an oversimplification, but for a good reason. The beef we chose for comparison is 85% lean (85% meat, 15% fat), and although leaner choices exist, this one is more readily available. Therefore, typically speaking, a beef burger is higher in saturated fat than a chicken burger.
Still, you can make special requests with your butcher, or ground the beef yourself in a controlled ratio (90% meat, 10% fat or 95% meat, 5% fat). Some supermarkets also make leaner options, so shop at those—they're keepers. Your beef burger would then be considered healthier.
With that said, a burger with any meat tends to lack vegetables and micronutrients from this food group. Several lettuce leaves and tomato slices apparently don't add much. Hence, it's best paired with a colorful salad on the side—better if that salad comes with healthy fats such as those in an olive oil vinaigrette dressing.
What's Good on a Chicken Burger?
To up the nutritional value of your burger, add to it one of these few things:
Guacamole or salsa: adding a Mexican twist to your burger. They work well only if your burger is neutral in flavor (seasoned with only salt, pepper, probably paprika).
Hummus: spread your buns with homemade hummus for a creamy West-Eastern twist. Similar to guacamole, hummus works best on neutral flavored burgers.
Salads: why have the salad on the side when you can hold it between the buns? That is, unless you don't find an overstuffed burger appetizing. The tangy dressing is sure to amplify the flavors a whole lot.
That's the healthy options. Let's talk the really sensory options:
Fries: not the soggy, flimsy, or oily fries you'll often get at fast food chains. We're talking the very crispy ones that will add an amazing texture to your burger.
Bacon: we are aware that it's high in carcinogens, but until we're able to cross it off of our favorite food list, there's still this in-between period. Until then, a slice of crispy, golden bacon once in a while is reasonable, and it sure adds plenty to your burger.
Cheese: American (imitation of) cheese seems to work best in burgers than real cheese, we think. A slice or two would make a big difference.
BBQ sauce or Teriyaki sauce: to a plain burger, these sauces work wonders. They're umami, smoky, sweet, and with this tantalizing taste that we can't quite work out how to name.
There are certainly more than these options, but we'd like to hear more from you. If you have any suggestions, please don't hesitate to share with us and others.
How Do You Cut Chicken for Chicken Burgers?
For making patties, we cut the chicken into small chunks so they fit the food processor. We want the meat coarsely ground with spices and herbs. They can be pan-fried as is, or breaded and deep-fried.
Some chicken burger recipes use the thighs, and this cut deserves to be cooked whole. If it's too large for your burger, though, it's fine to cut it in half and probably pounded flat as well.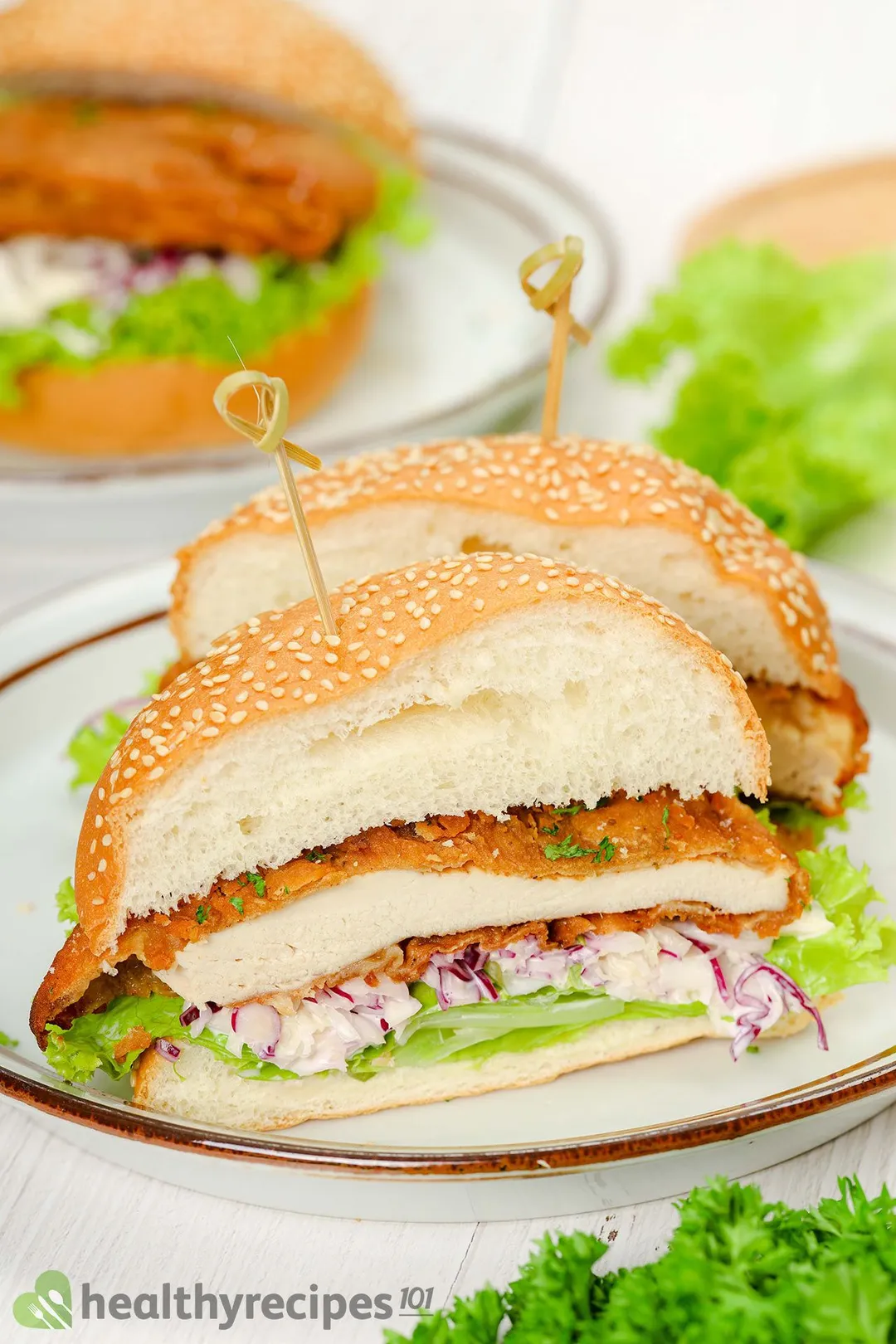 Chicken Burger Recipes
Today's collection chicken burger recipes include the easiest sandwiches to prepare, which take just around 5 minutes to put together.
Ingredients
Directions
Choose a recipe that you like.
Assemble all the essential ingredients.
Follow the instructions to give you incredibly tasty chicken burger recipe in less than 40 minutes!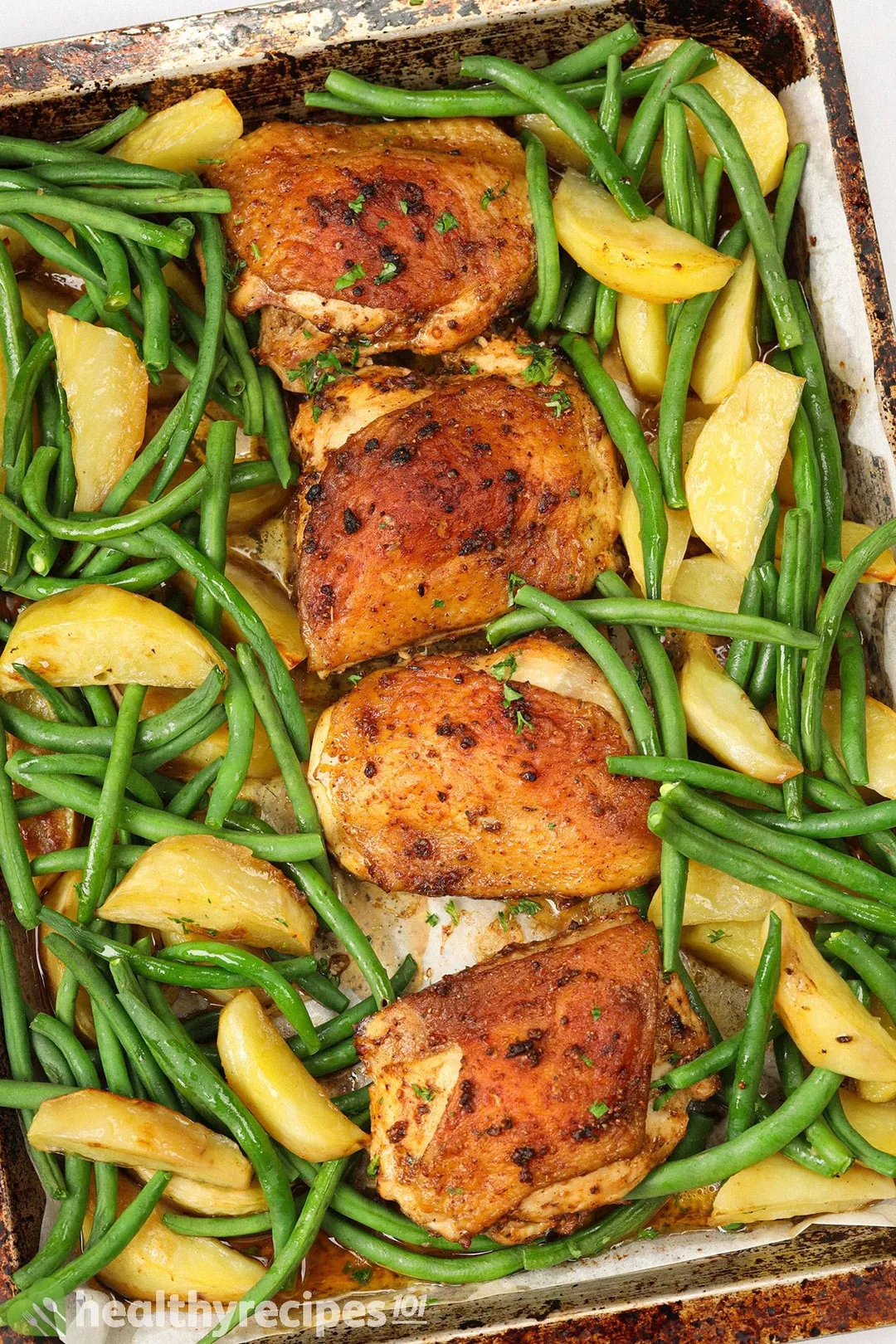 Previous Recipe
Easy Baked Chicken Recipes
Easy Baked Chicken Recipes
Next Recipe
BBQ Chicken Recipes
BBQ Chicken Recipes
Writer, Author
Luna Regina is an accomplished writer and author who dedicates her career to empowering home cooks and making cooking effortless for everyone. She is the founder of HealthyKitchen101.com and HealthyRecipes101.com, where she works with her team to develop easy, nutritious recipes and help aspiring cooks choose the right kitchen appliances.
Comments/ Reviews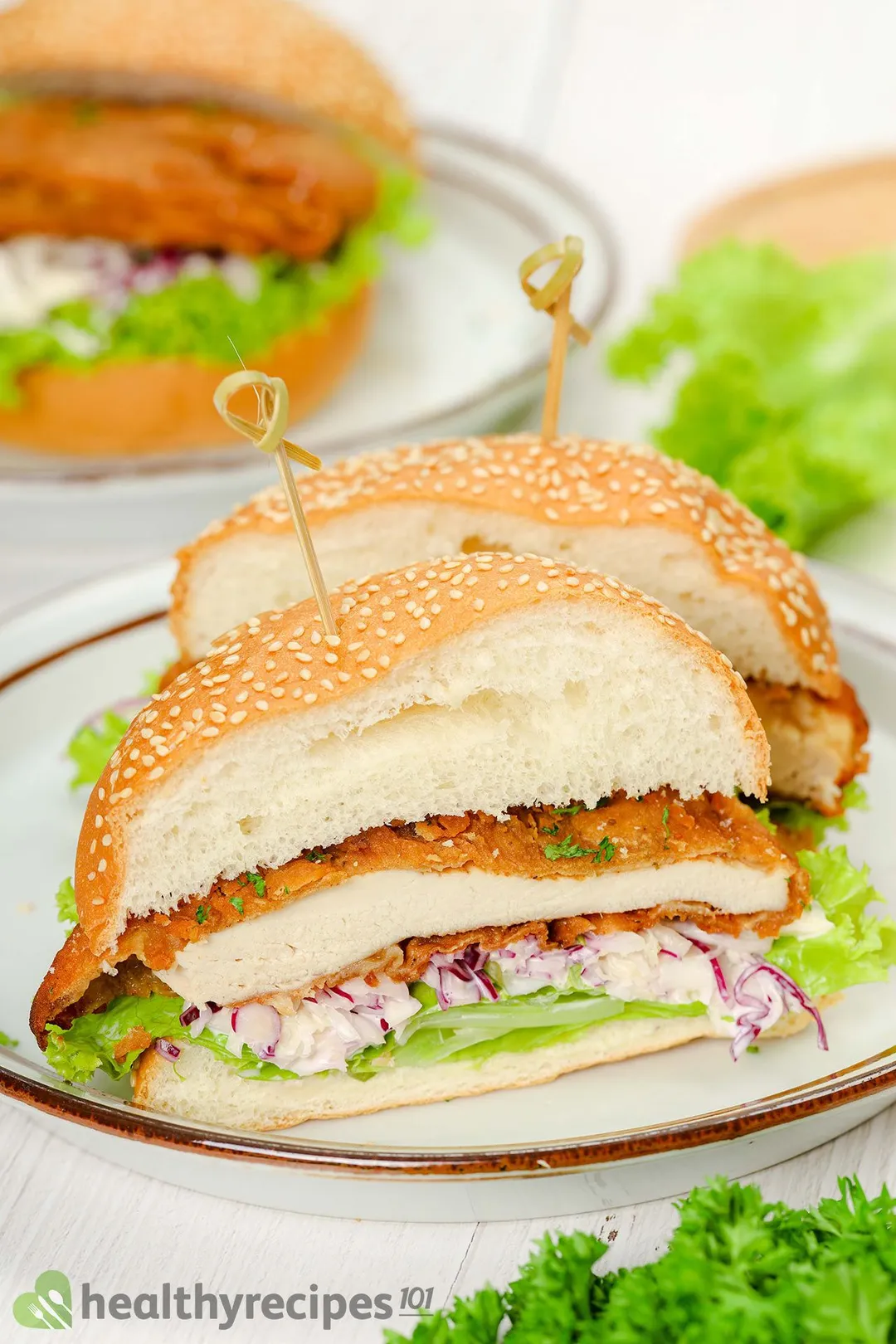 I just cooked up the Air fryer chicken burger and it was awesome! Juicy and flavorful, perfect for lunch or dinner.