These easy baked chicken recipes are just what you need for making dinners effortlessly.
To think of it, no one really says 'it's so hard to measure the seasonings, rub them onto the meat, then bake the meat according to the listed instructions.' By default, all baked chicken recipes in existence are hassle-free and easy to follow, don't you think?
By this logic, there's nothing special about the recipes we're about to show you—but actually there is. We guarantee that they're healthier than the baked chicken recipes you probably see on other websites.
Our Easy Baked Chicken Recipes
Get your meals prepared with these easy baked chicken ideas:
Why Is That?
When it comes to making recipes, we have nutritional standards that we follow. Sticking to them allows us to make delicious recipes that are also good for your health.
For instance, we make sure the calories of each serving are around 450-500, a great fit for a standard 2,000-calorie diet. The calories should also come from healthy sources, so we side the proteins with vegetables of all sorts and healthy fats. Doing so guarantees diversity in both of your macronutrient and micronutrient intakes.
We also keep in mind that your saturated fat, sodium, added sugar, and alcohol intakes should not exceed certain limits. Our recipe-making process involves little things such as not to add too much butter, use unsalted ingredients only, utilize natural sweetness, look for alternatives, etc. to keep them tasty, but healthier.
Finally, the main dishes are served with even more sides, such as salads, drinks, snacks, etc. to up the nutrient and calories intake. If you have a calorie goal in mind, those pairing ideas would certainly help you achieve it.
At What Temperature Should I Bake My Chicken?
We highly recommend you stick to our recipe instructions. They announce every small step in cooking so you'll get what we got in our test kitchen. But sometimes, they're just too much to look at, and we get it. Sometimes, good food should take less of your time.
Obviously, you can stick with the measurements only and skip the instructions, once you know some universal truth about baking chicken. We have a detailed guide on this matter, but if you want a shorter version, here's a few key takeaways:
350°F is a safe temperature to start with. At this temperature, room-temp chicken cuts weighing 7.5-9 oz should cook in 30-40 minutes. Time your oven for 30 minutes as soon as the meat goes in, and add intervals of 10 minutes until the meat reaches your desired doneness.
Baked at 450°F, those chicken cuts should take around 20-30 minutes in total. This temperature is advised when you have time for supervising and need things cooked fast. Start with 20 minutes, then adjust your timing accordingly. Because the temperature is high, adjustment intervals should be 5 minutes instead of 10.
If your chicken is frozen, especially if it's bone-in, thaw it first. It may look done, but the inside can be so raw Gordon Ramsay will give you a call. Either move it to the fridge the night before, or place it into a sealable bag and submerge in a room-temp water bath for around 20 minutes. The microwave's thawing function also helps to speed up the process.
For dryer cuts, such as chicken breasts, you can cover them in foil. Bake them at 450°F for 40 minutes, then give them a 10-minute roast (without foil) for a golden finish. The foil helps to preserve moisture, but that finish requires the roast.
From our understanding, oven temperatures can be as deceiving as how chicken cooked from frozen looks. You may want to get a meat thermometer to make sure the meat has been cooked properly, with an internal temperature of 165ºF.
Other than that, enjoy our easy baked chicken recipes.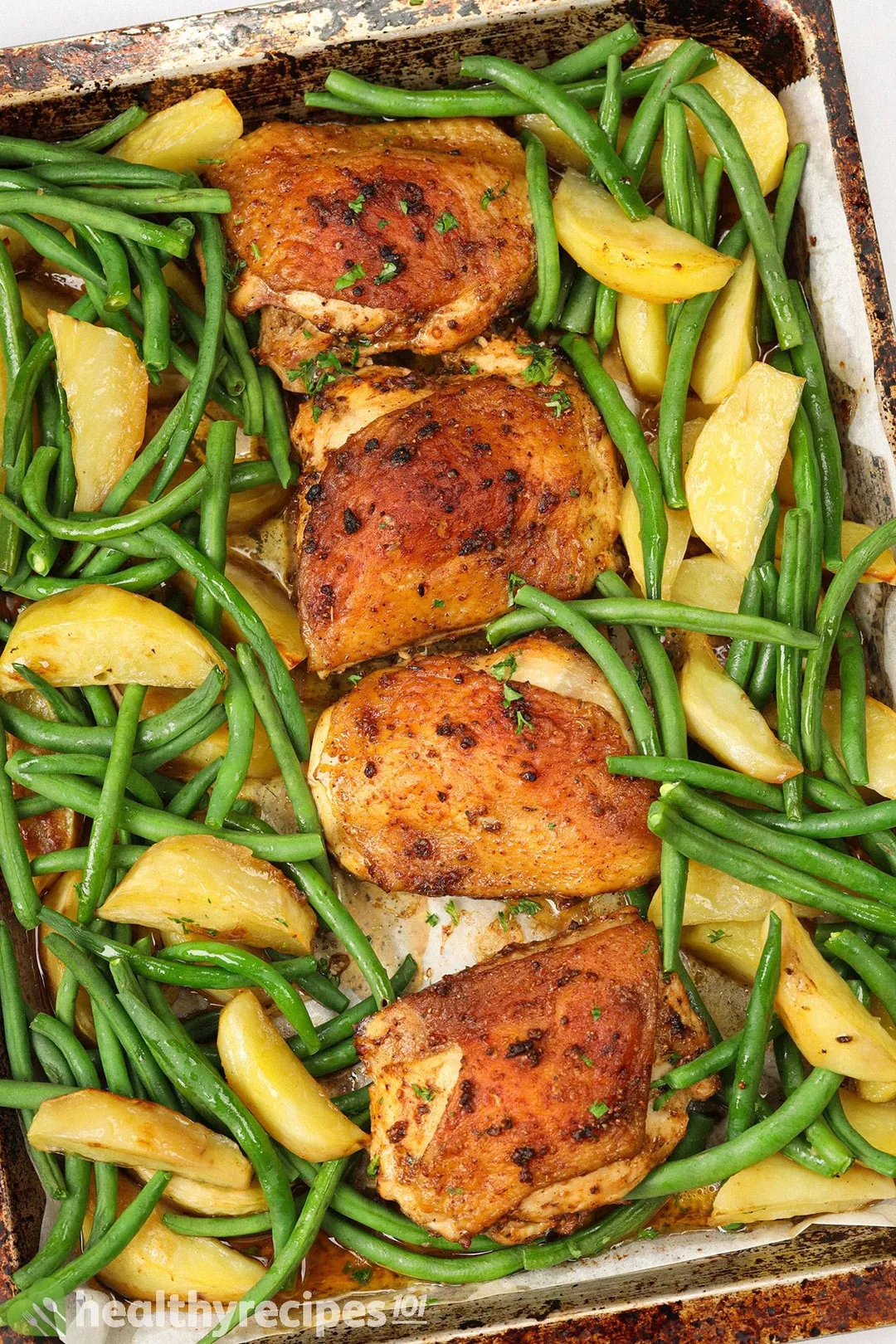 Easy Baked Chicken Recipes
In this collection we gather easy baked chicken recipes to have your dinner done effortlessly. We'll also show you how to bake chicken without any instructions.
Ingredients
Directions
Choose a recipe that you like.
Assemble all the essential ingredients.
Follow the instructions to give you incredibly tasty and easy baked chicken recipe in less than 40 minutes!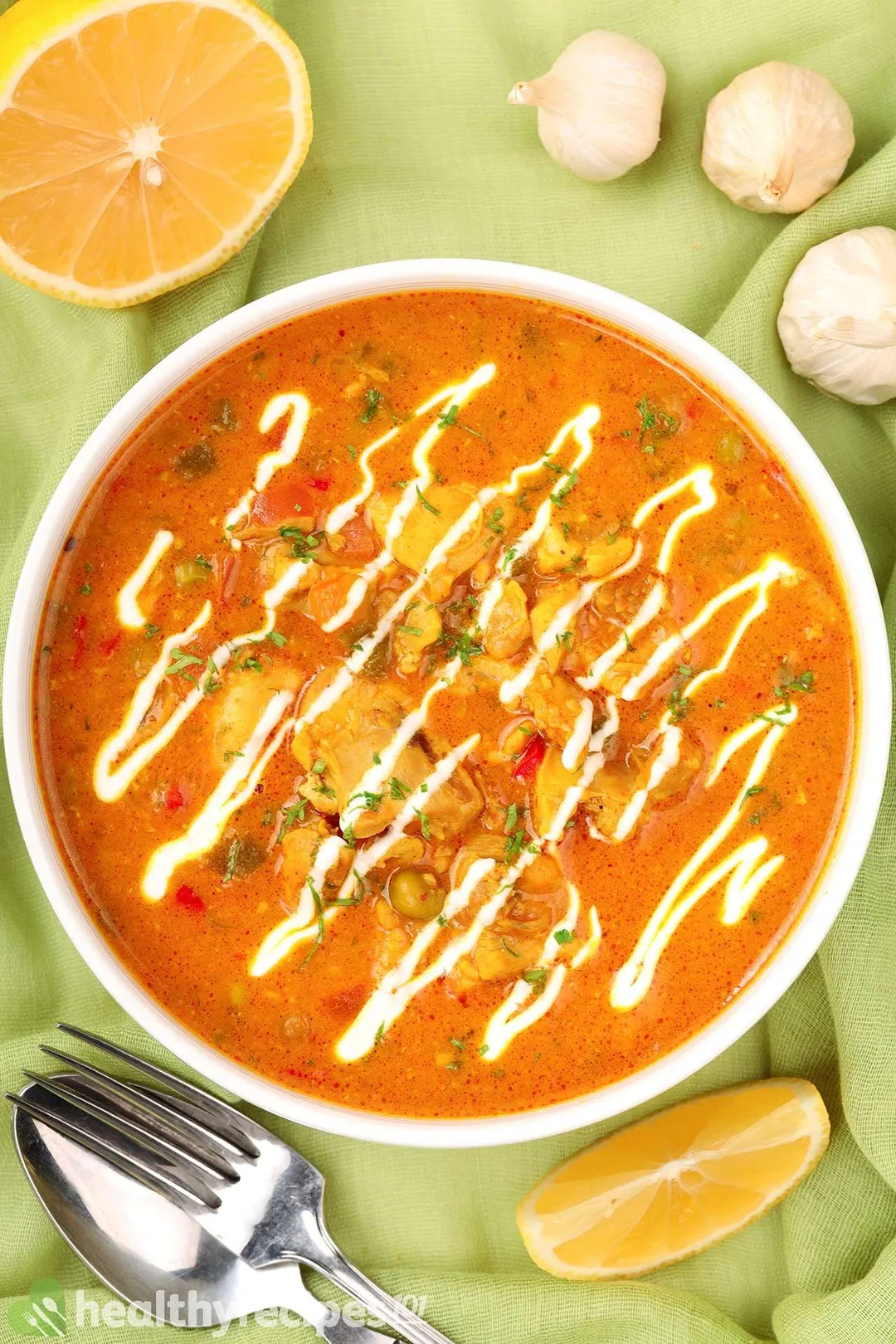 Previous Recipe
Indian Chicken Recipes
Indian Chicken Recipes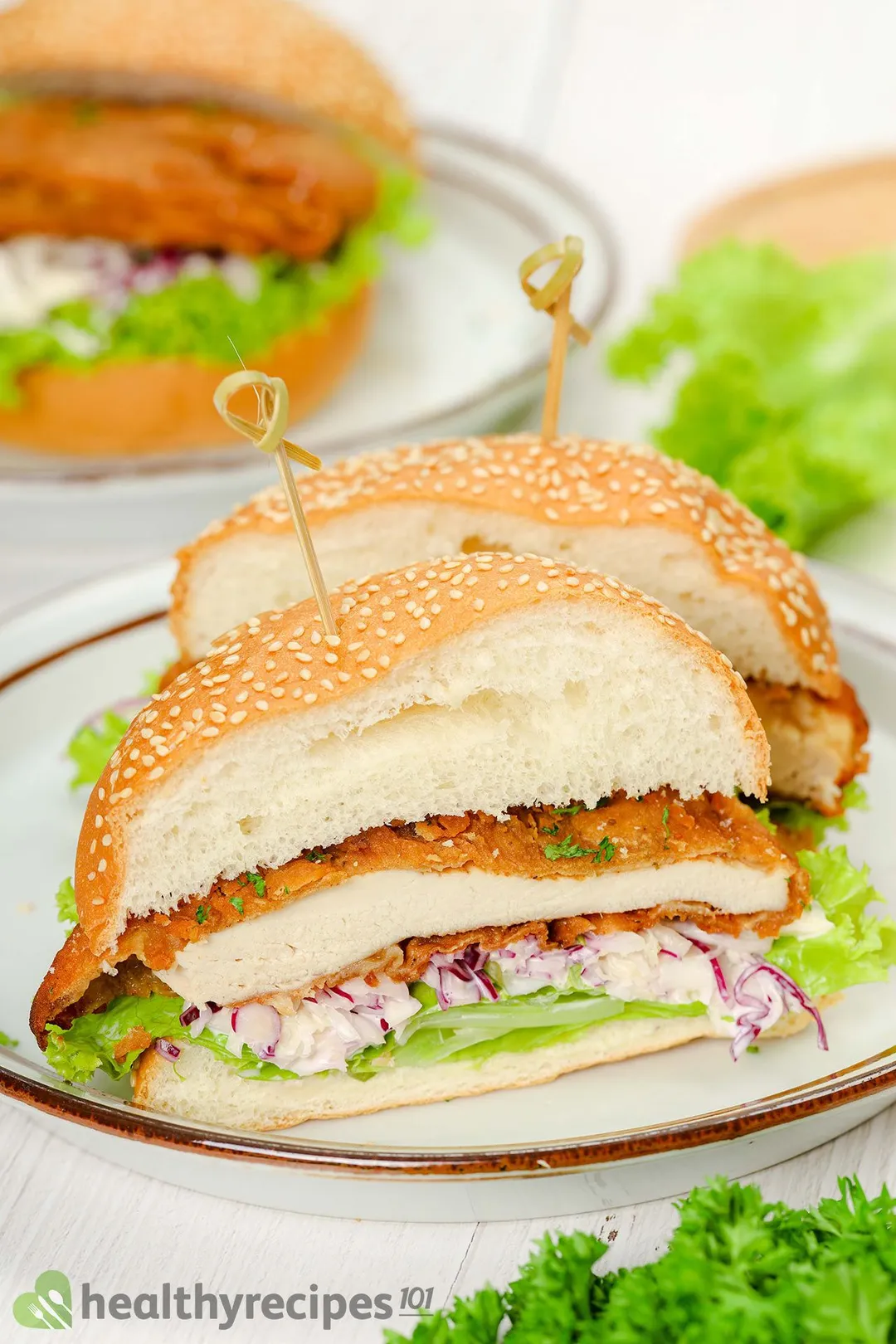 Next Recipe
Chicken Burger Recipes
Chicken Burger Recipes
Writer, Author
Luna Regina is an accomplished writer and author who dedicates her career to empowering home cooks and making cooking effortless for everyone. She is the founder of HealthyKitchen101.com and HealthyRecipes101.com, where she works with her team to develop easy, nutritious recipes and help aspiring cooks choose the right kitchen appliances.
Comments/ Reviews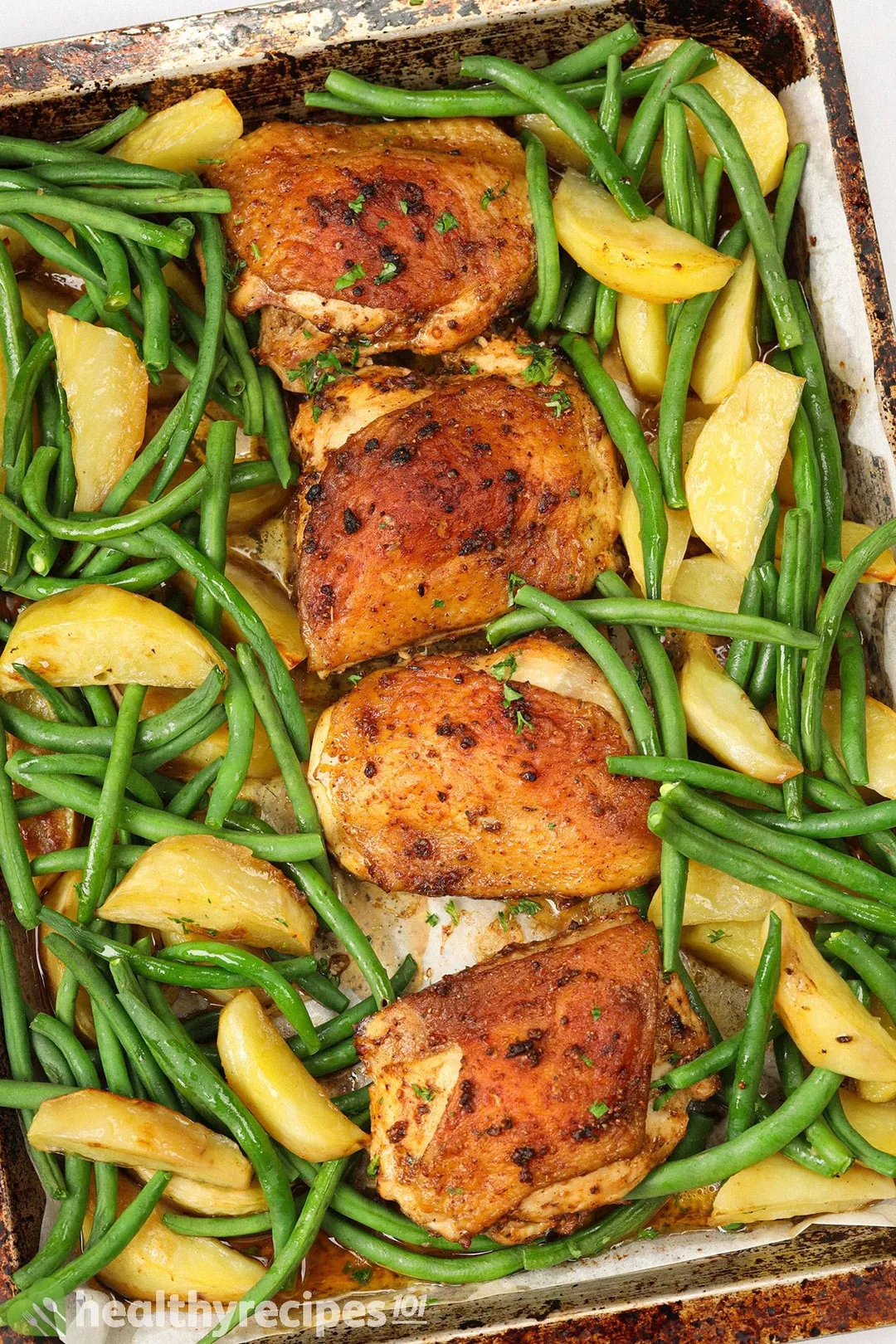 Made Air fryer chicken legs, this is perfect for busy weeknights and picky eaters.