If you're looking for a refreshing drink full of flavors this National Poisoned Blackberries Day (September 29), this blackberry juice recipe is for you. We didn't spit on these berries, so no, they're not poisoned! But this recipe is a great way to use up those berries and garner a healthy return. The juice can be made in just 10 minutes with simple ingredients for a healthy energy boost any time of the day.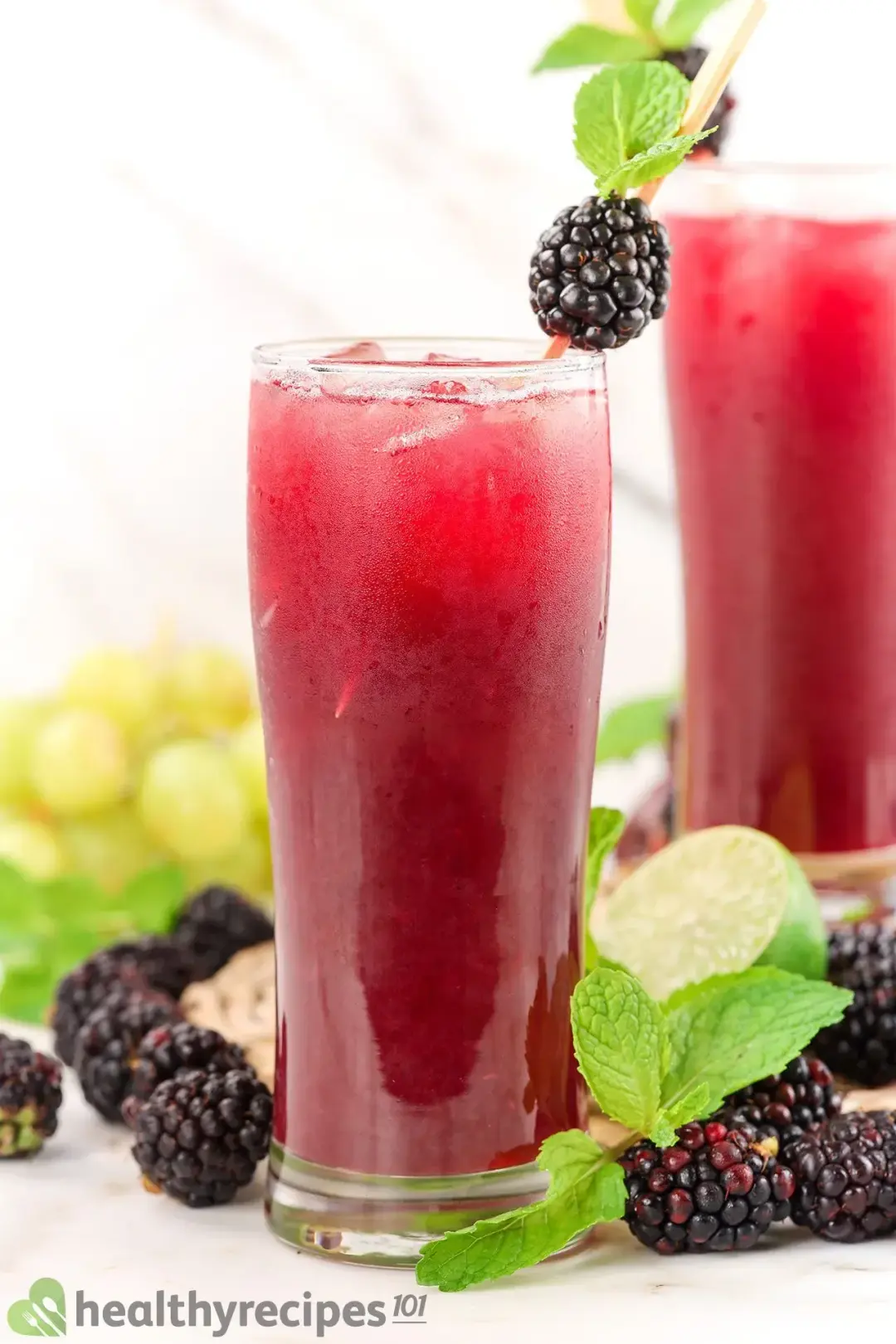 Health Benefits of Blackberry Juice
Packed with essential nutrients and antioxidants, blackberries are an excellent addition to your diet. Some of the potential health benefits associated with consuming blackberry juice are:
1. Rich in Vitamin C
One cup of fresh blackberries contains 30.2 milligrams of vitamin C. That is nearly half of the recommended value from the USDA Dietary Guidelines.
Since humans are unable to produce vitamin C in their bodies, eating blackberries as part of a healthy diet is an easy way to get more of this nutrient. As well as being an antioxidant, vitamin C also supports the formation of bones, connective tissue, and blood vessels.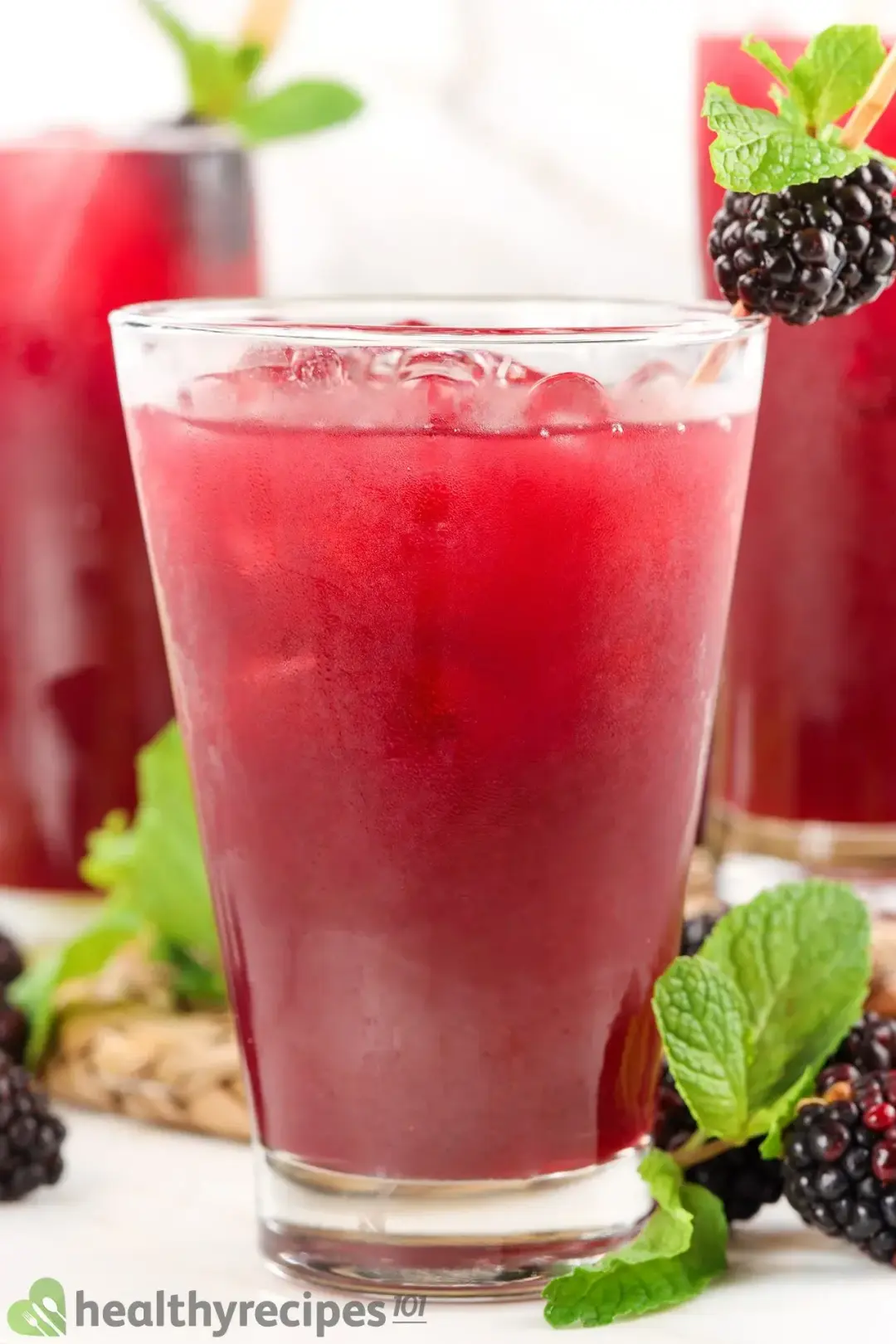 2. Loaded with Antioxidants
In this blackberry juice, blackberries contain high levels of antioxidants such as anthocyanins, ellagic acid, and resveratrol. These nutrients help to fight against the impacts of free radicals.
Free radicals are compounds that can cause harm to the body if their levels become too high. They are linked to multiple health conditions like cancer and heart diseases.
With strong anti-inflammatory properties, berries reduce harmful effects from free radicals and help the body defend against infection or injury.
3. High in Manganese
You might not hear about this mineral a lot, but manganese is vital for a healthy immune system. It plays a key role in the metabolizing process of carbs, amino acids, and cholesterol.
There are 0.9 milligrams of manganese in one cup of raw blackberries — half the daily recommended value, making the fruit a great source of the mineral. Though, keep in mind that consuming too much manganese can have less desirable side effects too.
If you are in the mood for some berry juice, check out our collection of healthy and easy-to-make recipes.
Can You Put Blackberries in a Juicer?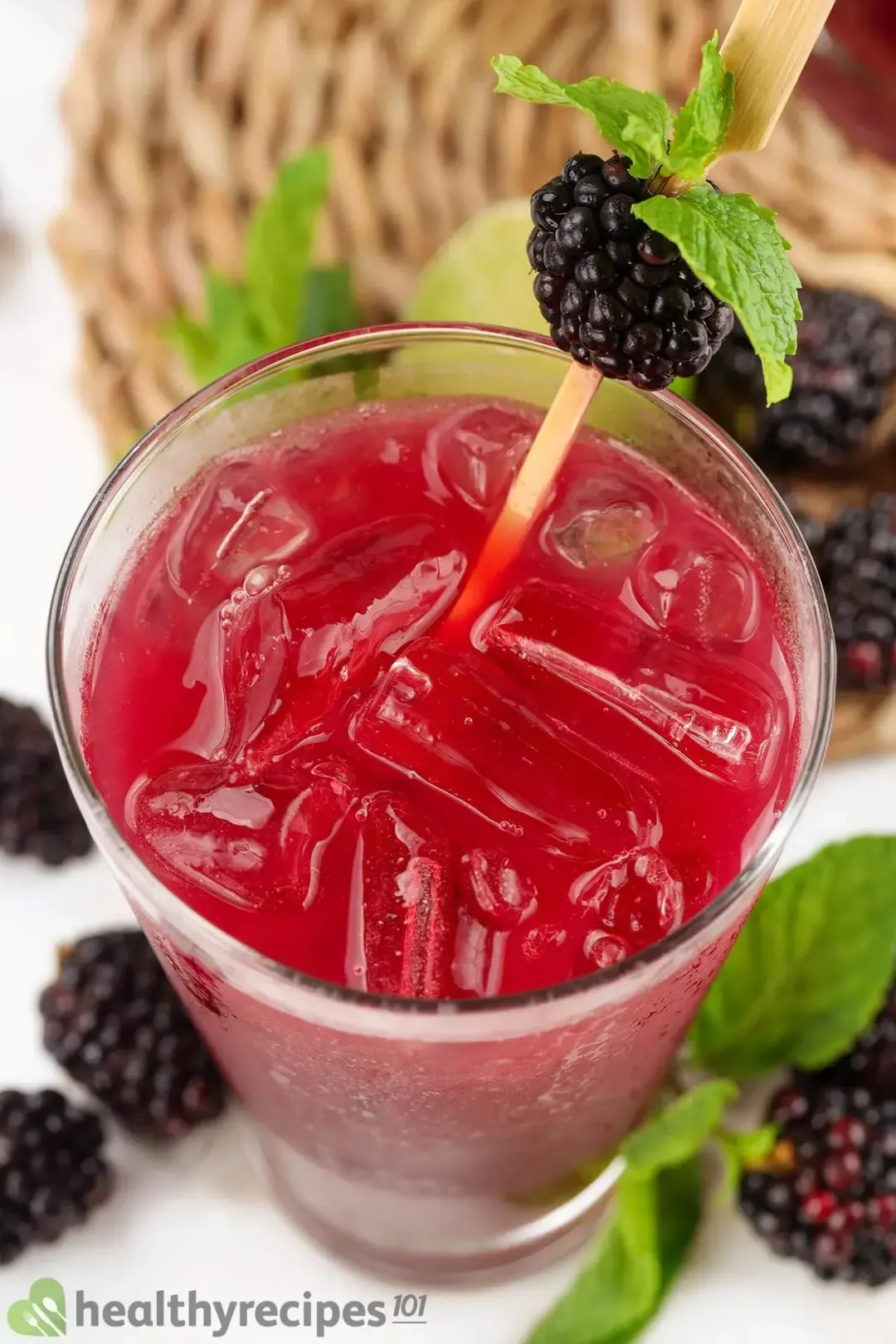 Yes, you can put blackberries in a juicer, this is an easy way to make blackberry juice. However, there are a few things to know about juicing this fruit.
The first thing is that blackberries have a soft pulp and high pectin content. This distinctive texture tends to create more of a puree than a juice when going through the juicer.
Plus, you also need a lot of berries to extract enough juice since the liquid to fiber ratio in this fruit is lower than that in other fruits like oranges or pineapples. 
If you want to make a juice with blackberries as the main component, we encourage you to mix it with juicy, mild-flavored fruits. We used grapes in blackberry juice to add a significant amount of sweet juice without overpowering the blackberries.
How to Make Blackberry Juice
It's so easy to love this blackberry juice; not only is it aromatic and enticing, it's also so easy to make. All you have to do is put the berries and grapes through a running juicer and collect the juice in an output cup.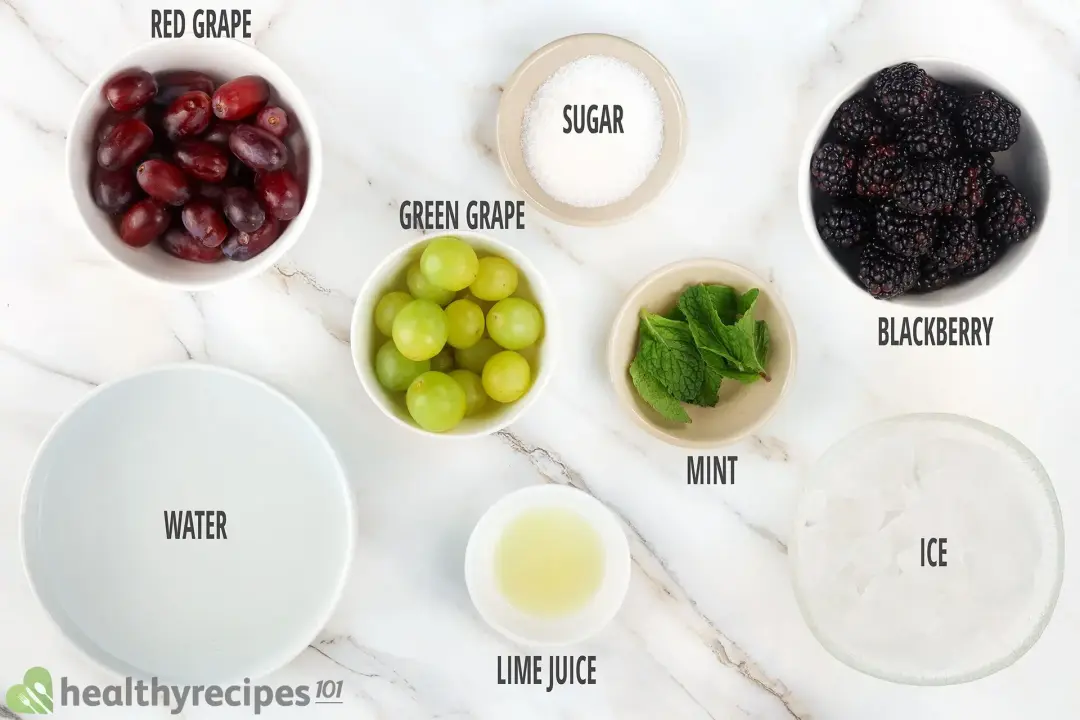 Here is how to make it: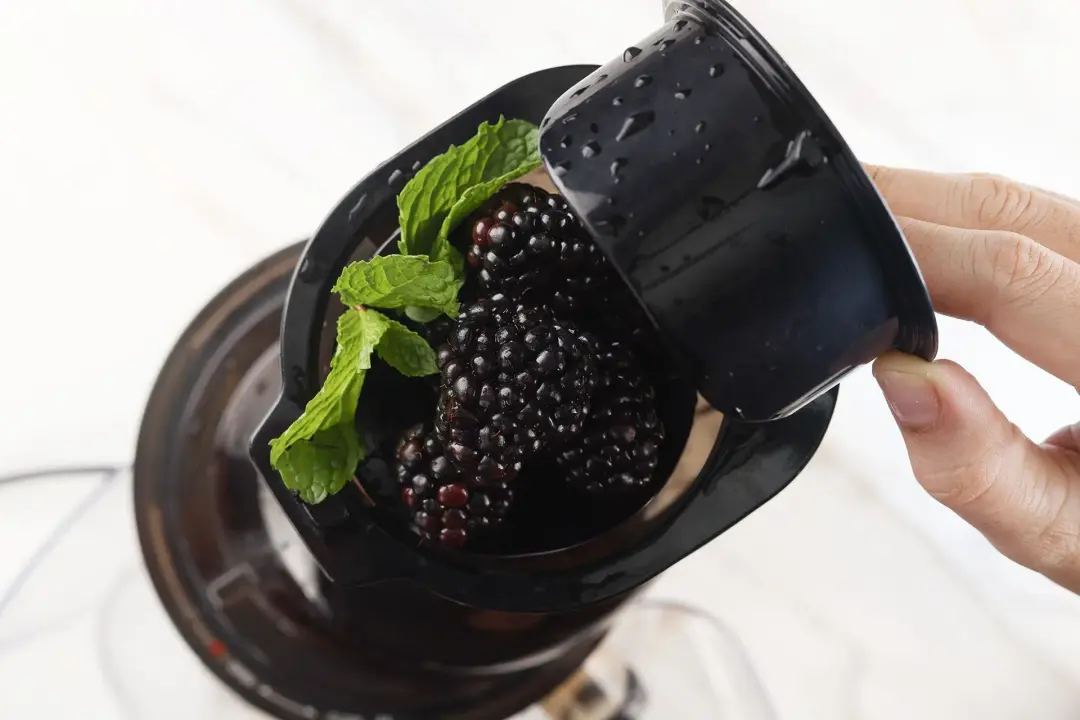 Juice the fruits.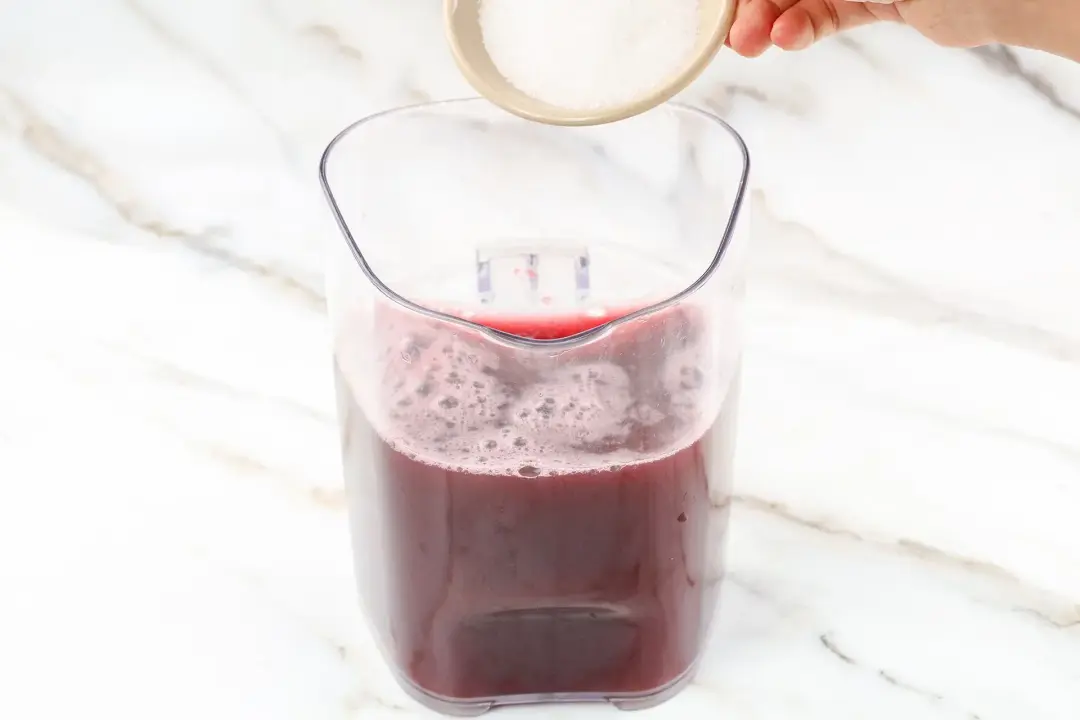 Mix all the ingredients.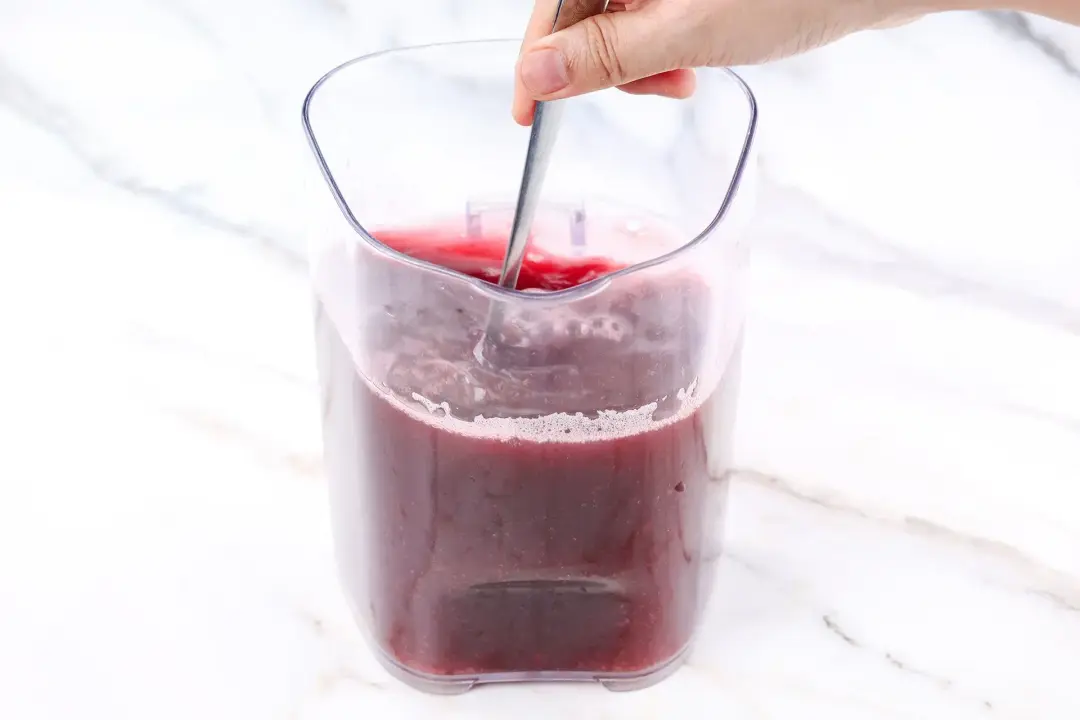 Stir well to incorporate.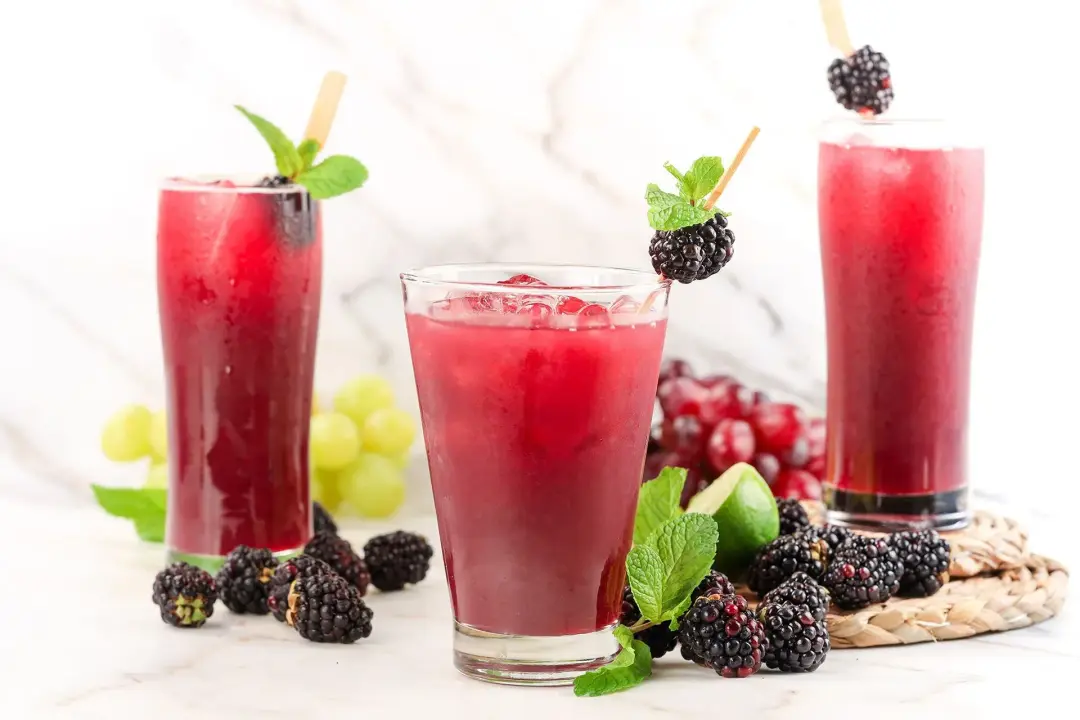 Serve with ice.
For more detailed instructions, please refer to the recipe card at the bottom of this article.
How Long Does Fresh Blackberry Juice Last?
Like any other fresh homemade juice, we recommend having this blackberry juice within 2 hours because too much time at room temperature can cause a significant decrease in nutrients and flavor.
Once refrigerated, fresh blackberry juice can last up to 2 days. To store the drink for longer, keep the liquid in an airtight container or a Ziplock bag and place it in the freezer.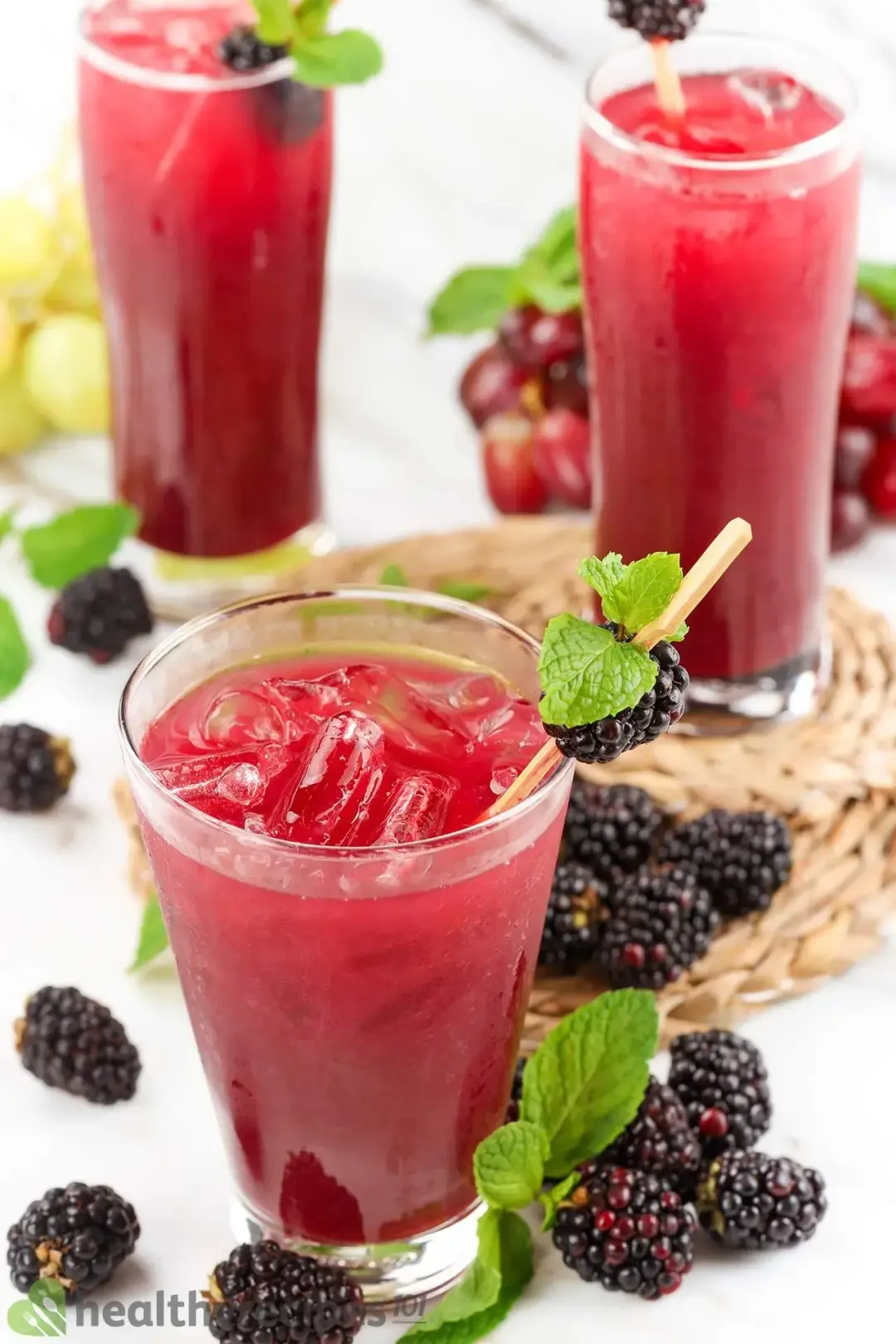 This way it can stay good for up to 3 months. When you need a drink, thaw the container on the counter or at room temperature. You don't need to add any ice since the juice will already be chilled once thawed. You could also put it in popsicle molds as treats.
Blackberry Juice Recipe
Today's blackberry juice recipe makes a lip-smacking antioxidant-powerhouse of a drink with simple raw summer fruits. Serve it over ice for extra refreshment.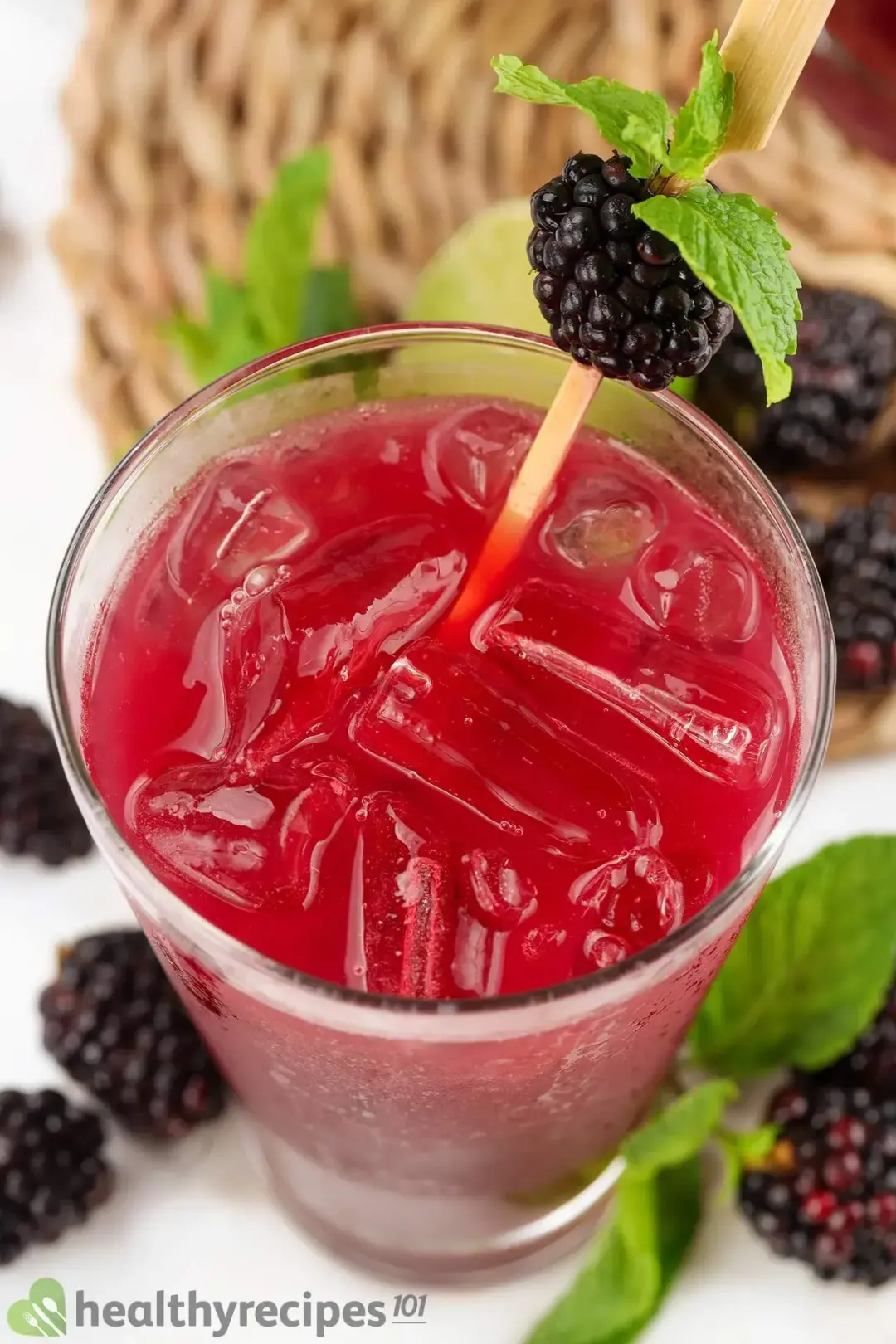 prep TIME

10 mins

total TIME

10 mins
COURSE

Beverage

CUISINE

Global

SERVINGS

servings

CALORIES

99 kcal
INGREDIENTS
8 oz

blackberries

4 oz

green grapes

6 oz

red grapes

2 tbsp

mint leaves

1 tbsp

lime juice

1.5 cups

water

2 tbsp

sugar

2 cups

ice
INSTRUCTIONS
1
Turn on the juicer and add 8 oz blackberries, 4 oz green grapes, 6 oz red grapes, and 2 tbsp mint leaves to it. Collect the juice in a big bowl or pitcher.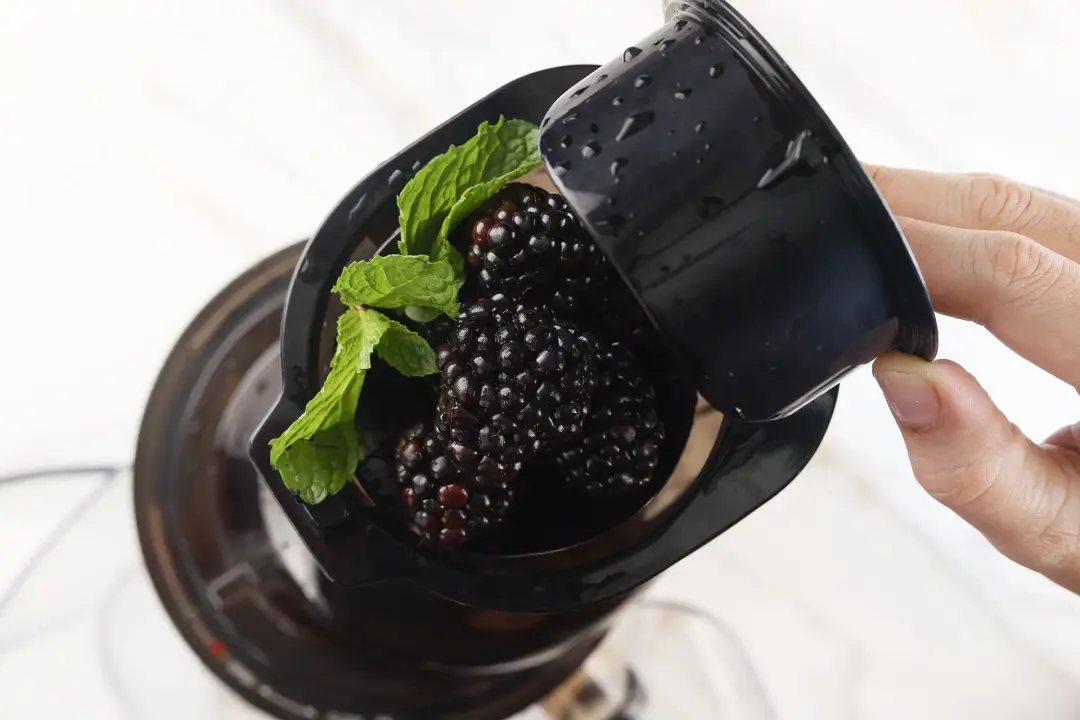 2
Add 1 tbsp lime juice, 2 tbsp sugar, and 1 1/2 cups water.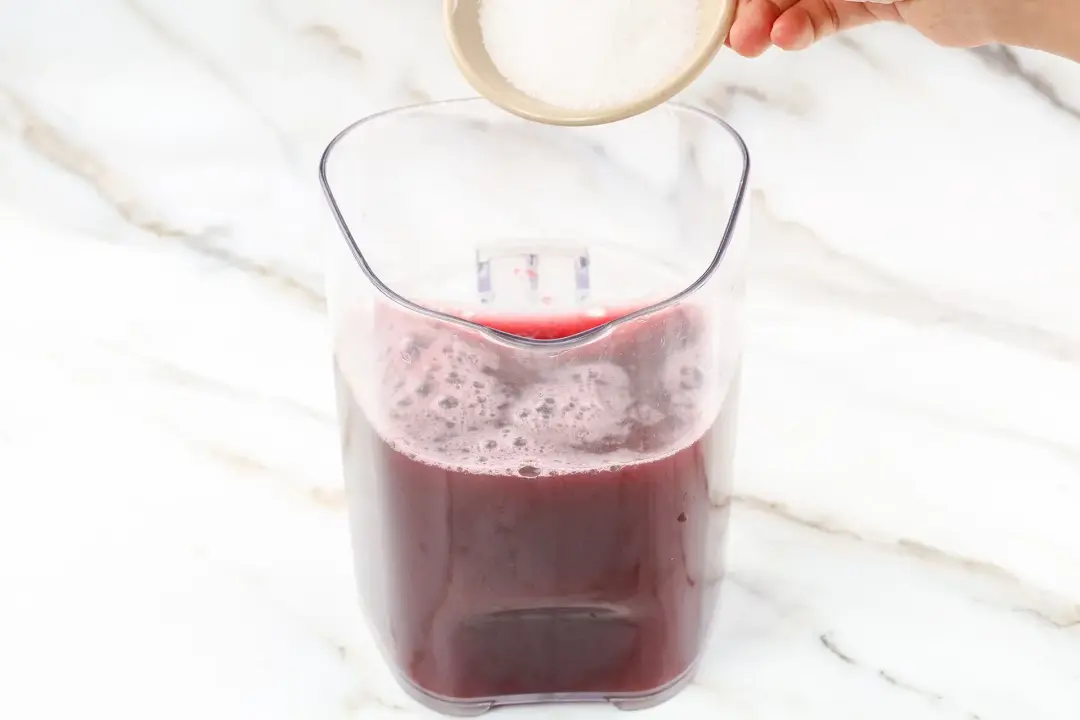 3
Stir well to incorporate.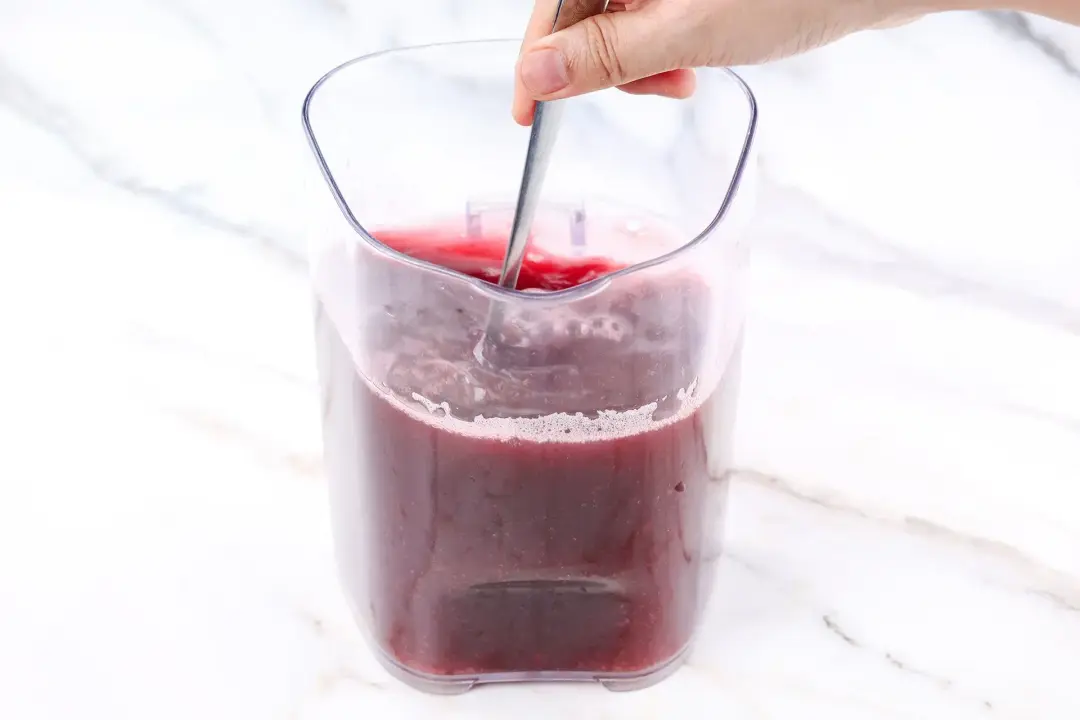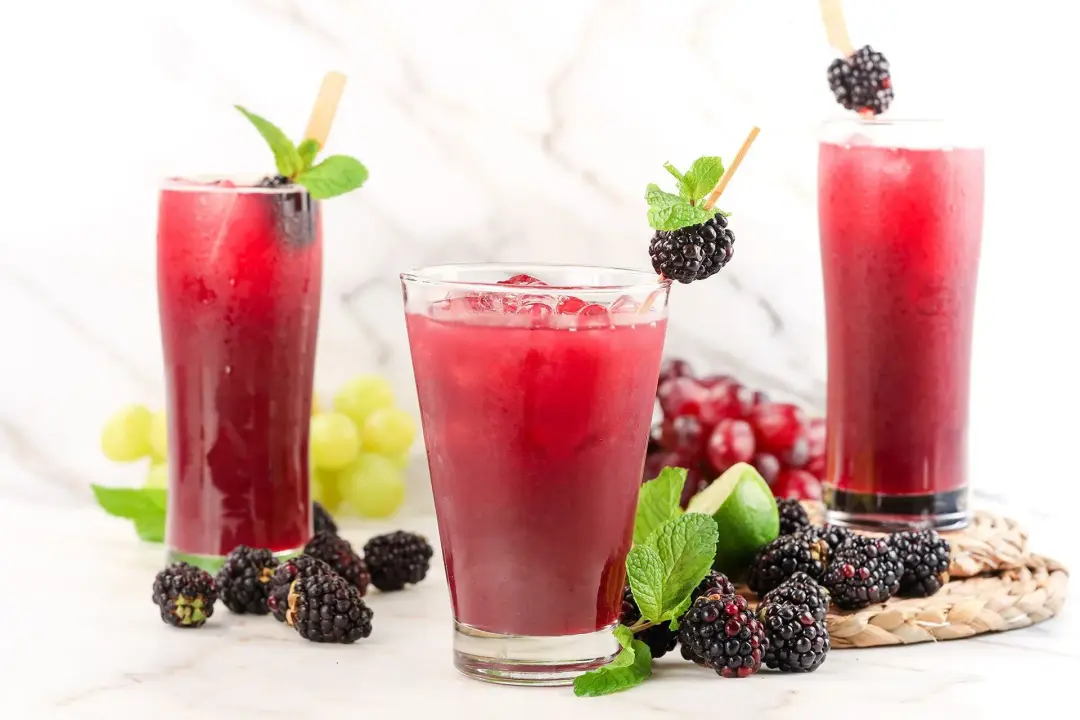 NUTRITION
Nutrition Facts
Blackberry Juice Recipe
Amount Per Serving (1 serving)
Calories 99
Calories from FDA
% Daily Value*
* Percent Daily Values are based on a 2000 calorie diet.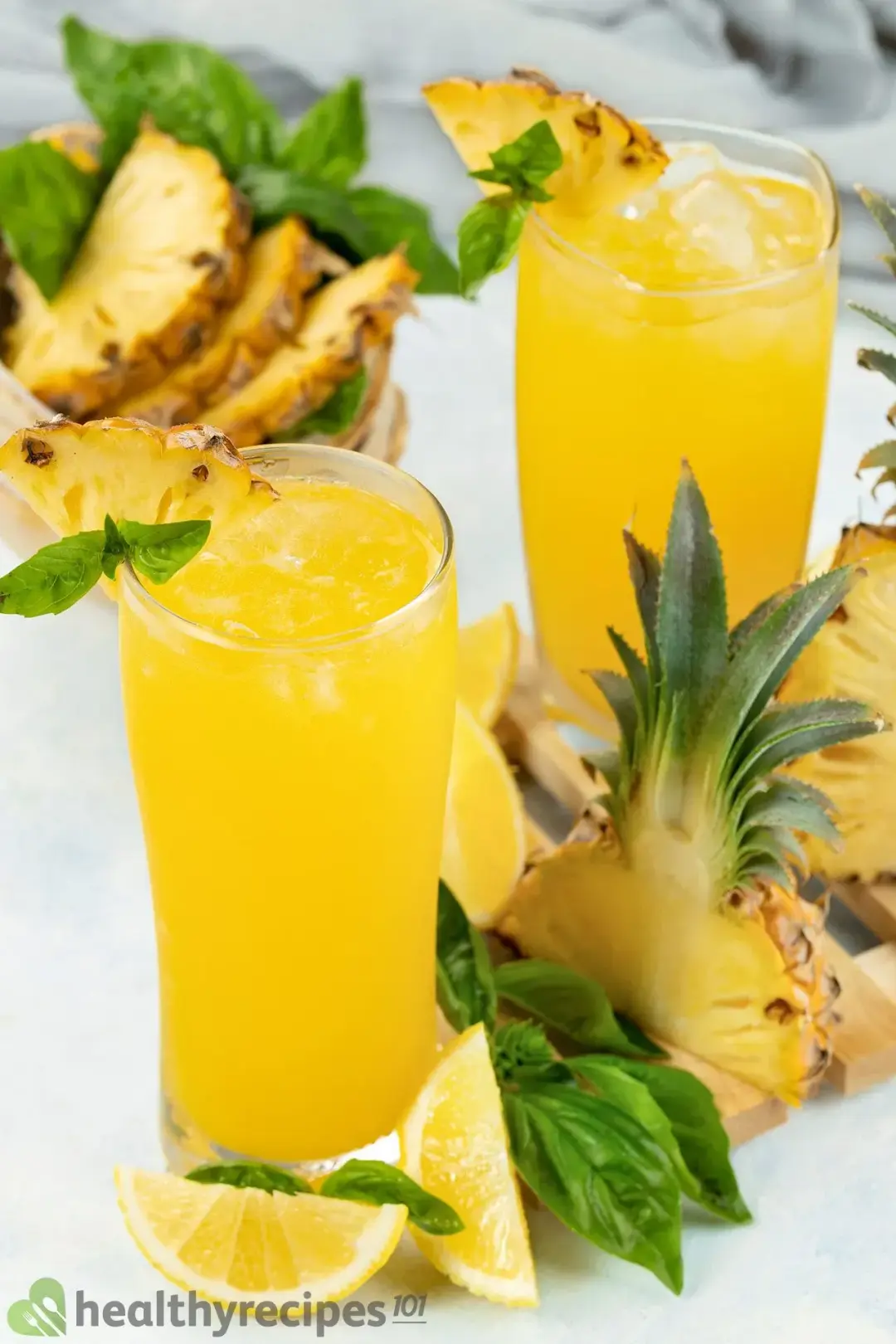 Previous Recipe
Pineapple Lemonade
Pineapple Lemonade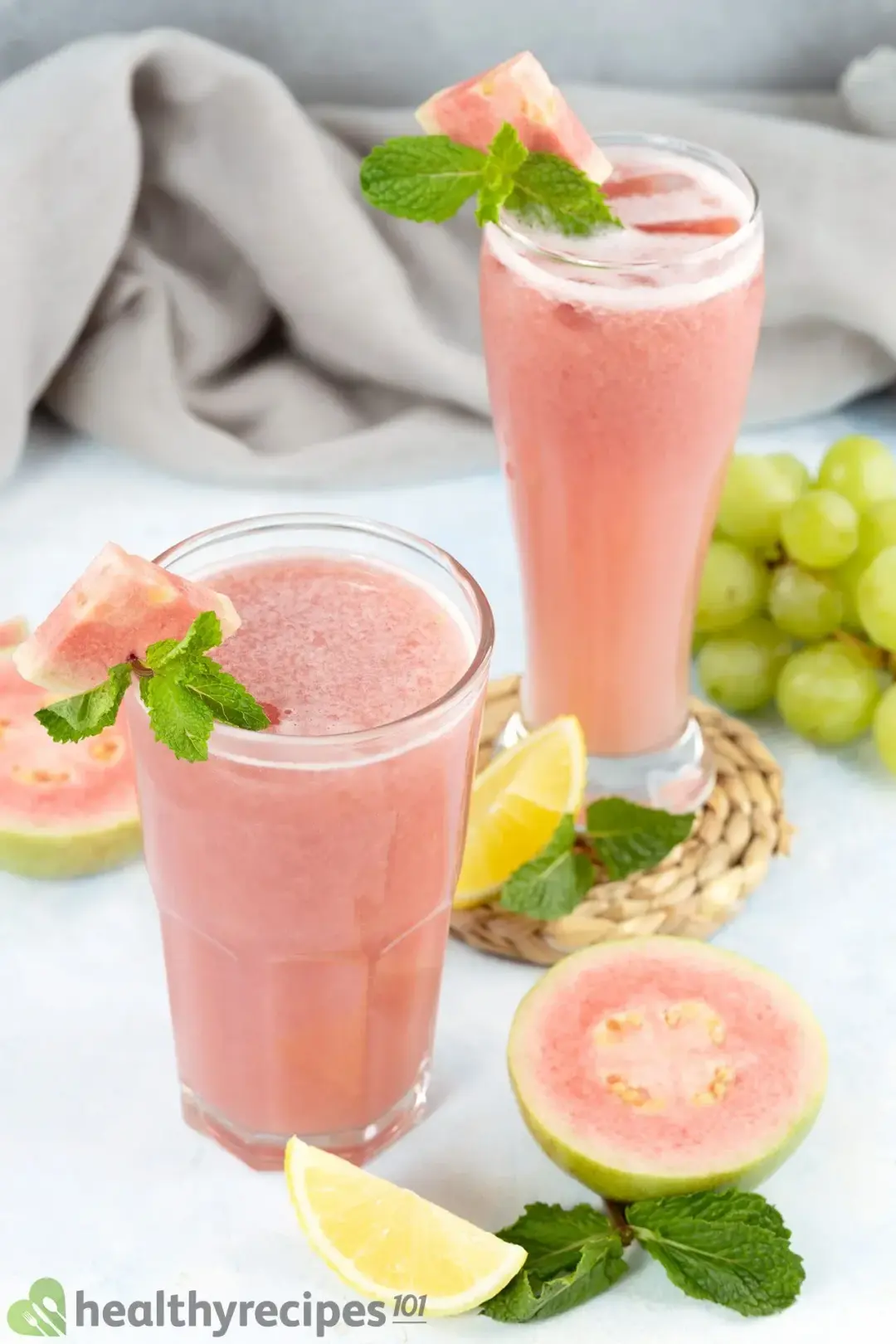 Guava Juice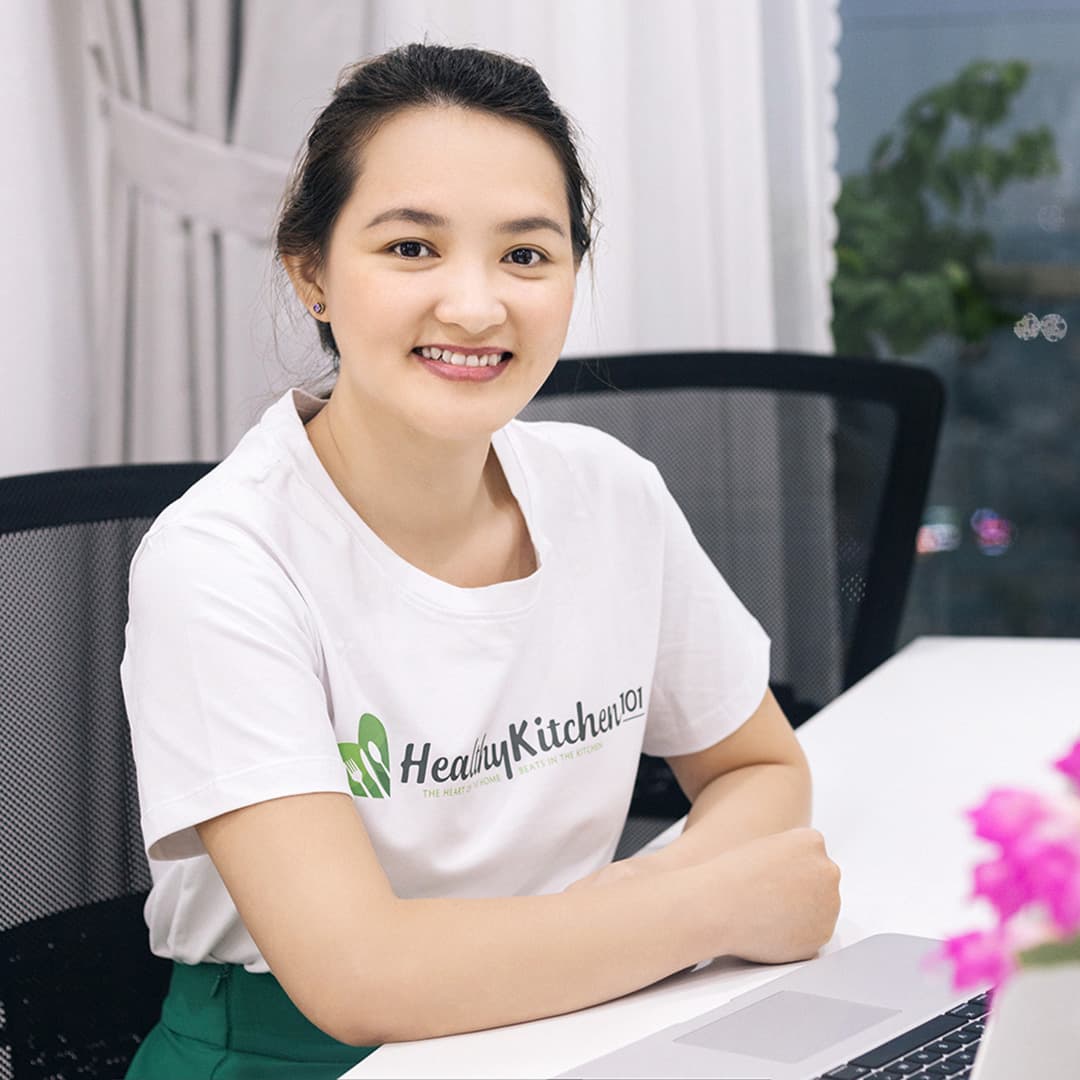 Luna Regina
A writer and entrepreneur, Luna's day doesn't start at the computer keyboard, but in the kitchen.
Half of her working hours are spent on mixing ingredients for her recipes. The other half involve working with the tech team to research and test the tools and appliances that promise to make kitchen work effortless and mess-free. From a kitchen knife or water filter to the Instant Pot, if it can help save time and effort for the home cook, Luna and her team are on it.
Luna's extracurricular pastimes include camping, travel, and photography.
Comments/ Reviews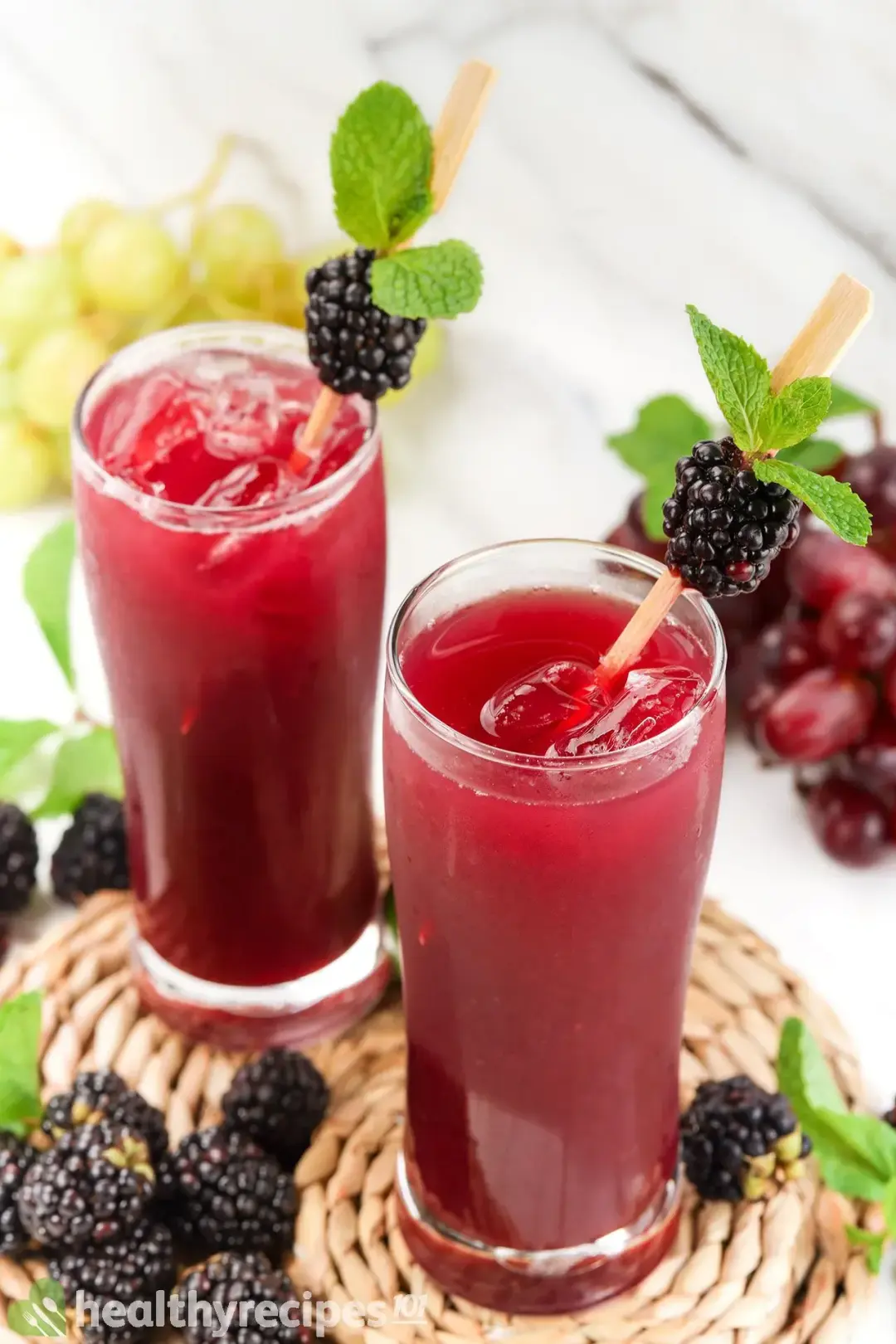 Blackberry Juice Recipe