With our pineapple ginger juice recipe, it's easier than ever to combine some available fruits to make a healthy delight in only 10 minutes.
Pineapple features a vibrant balance of sweet and tangy flavor while ginger enriches the juice with a slight spicy note. Serve the juice over ice with some slices of lime and you have a deliciously vitamin-packed drink.
You can view all our recipes with pineapple juice here. For now, let's dive into this ginger-spiced beverage.
What Is Ginger?
Ginger is a member of the Zingiberaceae family and a close relative of turmeric and cardamom. The leafy plant grows about 2-3 feet tall and the root is a part used for spices and medicine.
To harvest the roots, people pull the whole plant out of the ground, remove the soil and the leaves. The inside of the root can be white, yellow, or red depending on the variety.
Ginger is native to warmer regions in Asia such as China, India, and Japan. It then was imported to the Mediterranean in the first century CE and widely became a common ingredient in many different cuisines.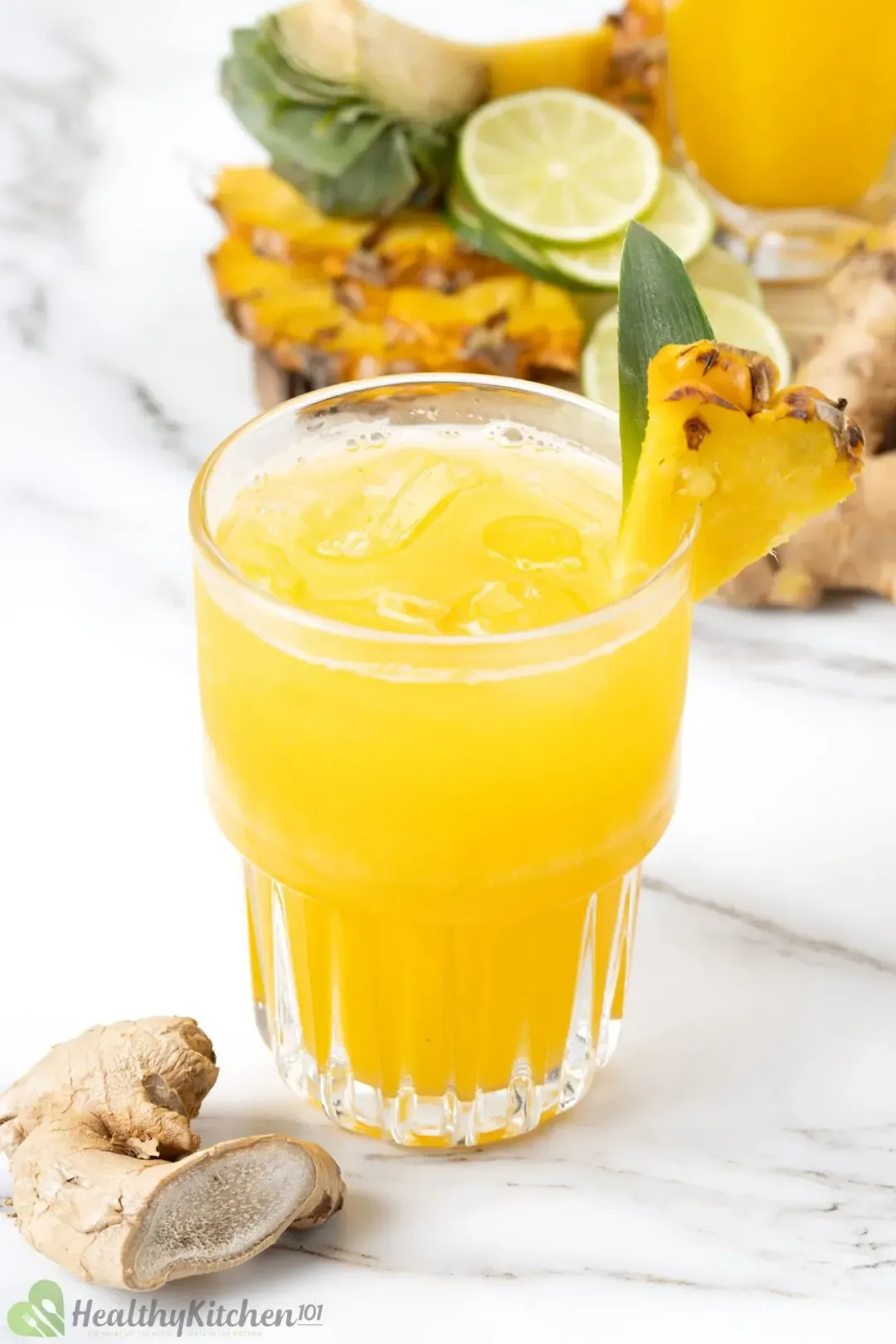 In the fresh raw form, ginger has a slightly sweet taste with a sharp and spicy aroma. When heated or roasted, it transforms into a warm and mellow flavor that can enhance many dishes from soup, salad, to drink.
We'll go through some nutritional benefits of pineapple ginger juice.
Check out this healthy and delicious juice compilation for more tasty drinks.
Pineapple Ginger Juice Benefits
Fresh ginger not only adds flavor to your food and drink but it is also full of nutrients. It's not surprising that it has been used in cooking and healing for a thousand years.
Reduce gas and support the digestive system: ginger is a great source of carminatives— a substance that can eliminate the excessive amount of gas from the digestive system.
Prevent the common cold: fresh ginger juice, besides orange and lime juice, is a go-to beverage to drink when you catch a cold. A study shows that the root can stimulate the immune system to kill viruses.
Pineapple, more than a tropical fruit, also offers some great health benefits:
Keep your eyes healthy: due to the high content of beta carotene and antioxidants, pineapple can lower the risk of macular degeneration – an eye disease, causing vision loss.
Improve bone health: raw pineapple contains a significant amount of manganese. This mineral, when combined with calcium, zinc, and copper, is essential to promote strong and dense bones.
If you are impressed by the nutrient profile of the juice, you can make a homemade pineapple ginger juice by following these steps.
How to Make Pineapple Ginger Juice Recipe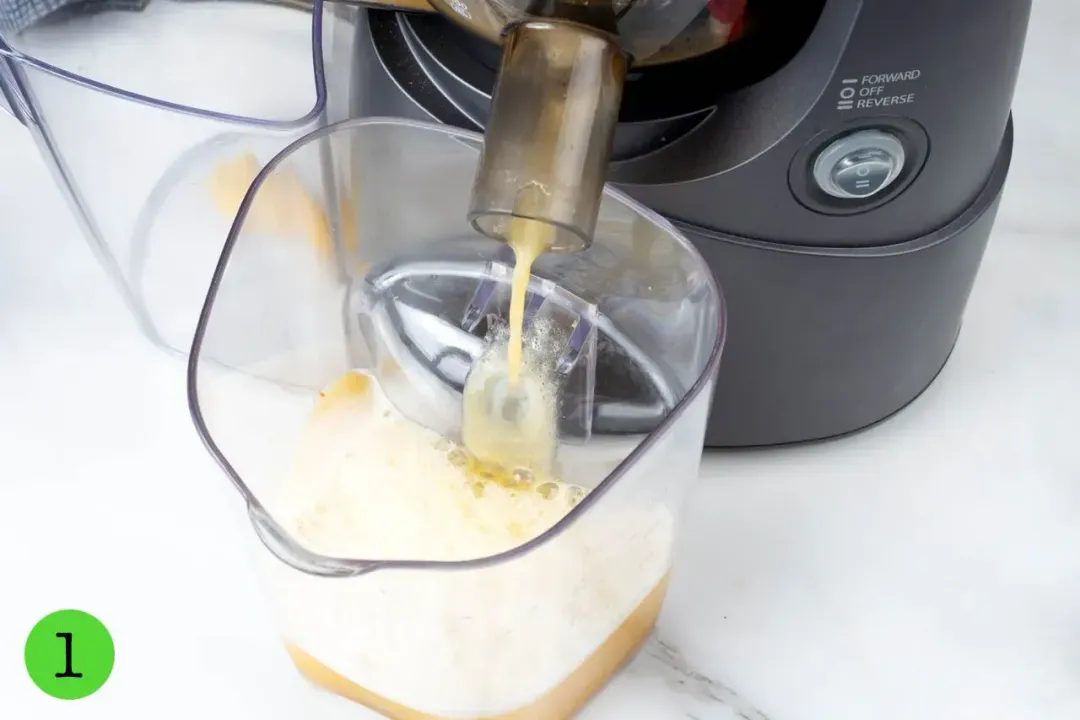 Juice pineapple and ginger: Run the pineapple chunks and ginger through a juicer. Then transfer the juice to a large pitcher.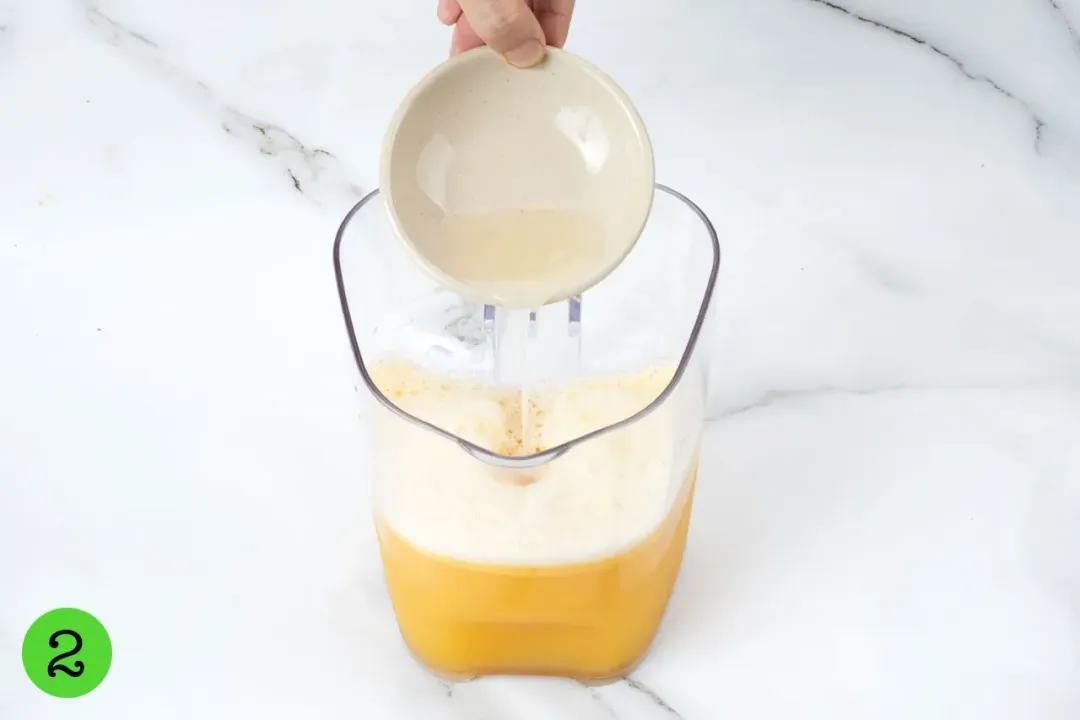 Add water and lime juice: In the pitcher, add water and lime juice, and mix until well combined. Use a fine sieve to drain the juice.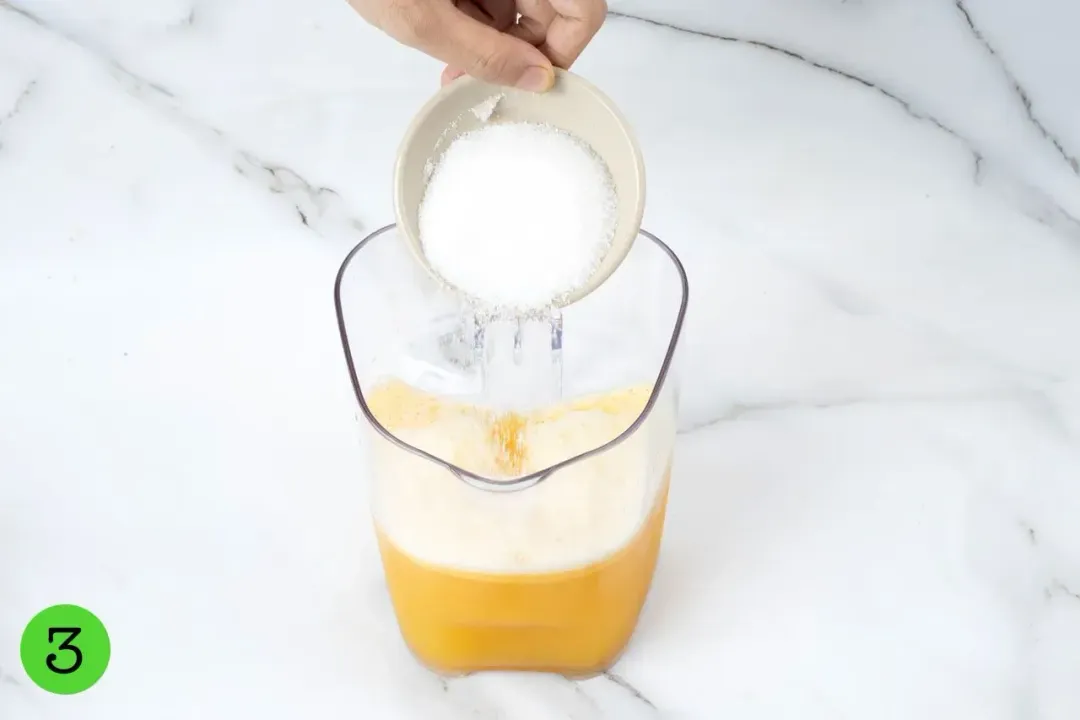 Add sugar: Add granulated sugar to the pitcher. Stir until the sugar has dissolved.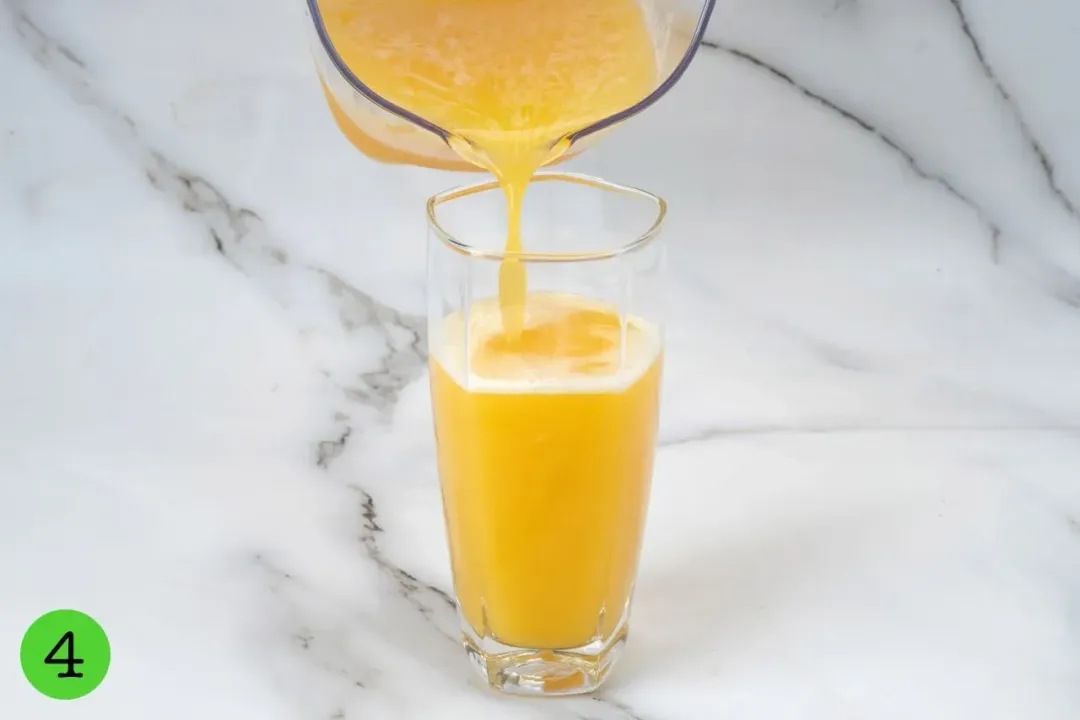 Serve: Garnish with lime slices and serve over ice.
You can also turn this into a pineapple and vodka drink. Simply mix in vodka, or rum if you like, to make a low-calorie pineapple drink with alcohol.
How to Juice Ginger and Pineapple
When it comes to juicing a fresh bright-colored pineapple, most people tend to falter. It's understandable because the peeling process of large-sized fruits is never an easy task. Besides, pineapples also contain spikes on the skins which can hurt you. No problem, you can simply try our other options without pineapple if you're not a big fan of thorns.
That said, below is a safe and simple method to cut the edge and remove the eyes of a pineapple: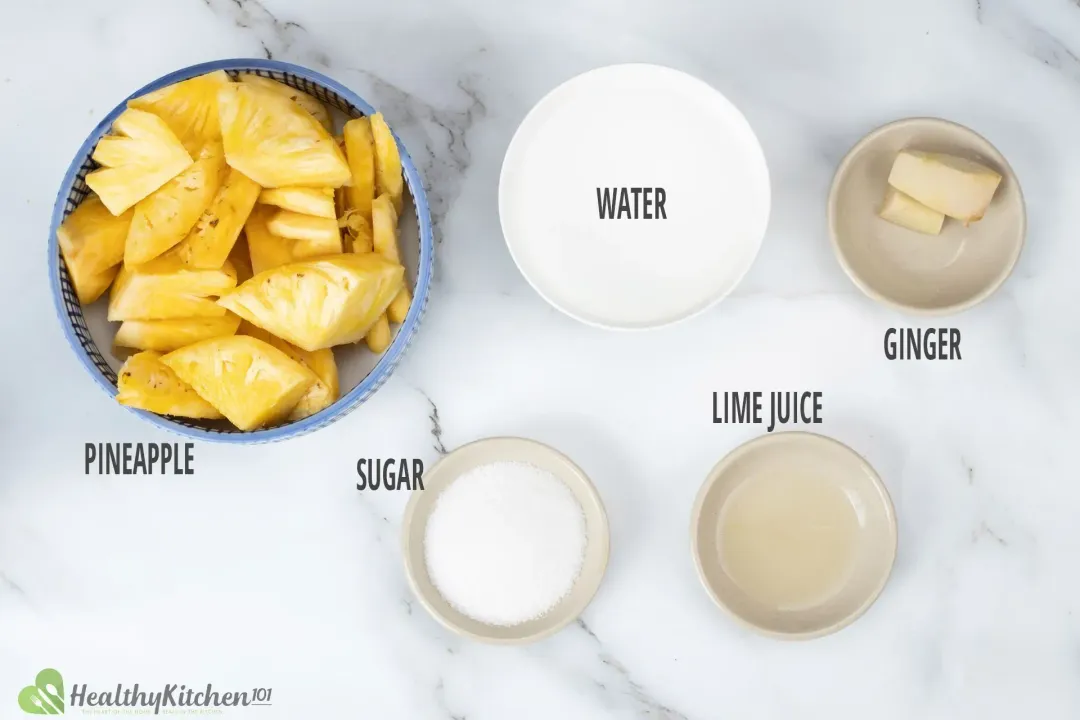 Place the pineapple on a flat surface. Slice off the top and the bottom of the fruit.
Align the fruit vertically, cut off each side from the top to the bottom. Slice thinly so that you can keep the maximum flesh.
To remove the eyes of pineapple, use a sharp knife to cut along the diagonal lines in which they are arranged. Use V-shaped incisions to cut off all the eyes on the surface.
To remove the core, cut the pineapple into four pieces lengthwise. Cut the hard thick core from each wedge.
Slice and dice the flesh into bite-sized chunks.
How about ginger, do we have to peel it? There is a time-saving (and stress-free) tip that we have learned from professionally trained cooks: Don't peel ginger. And they've got plenty of reasons for that. 
First, the skin of ginger is paper-thin, and juicing or cooking the root with the skin on doesn't alter the taste. Second, it saves your precious prepping time and also some good bites of ginger flesh.
When Should I Drink Pineapple Ginger Juice?
The nutrients are quickly absorbed when your stomach is empty. However, consuming juice on an empty stomach can result in high acidity and discomfort.
We suggest consuming juice is after the main meal so that you can get all the nutrients from the drink without experiencing any harmful side effects.
How Long Does It Last?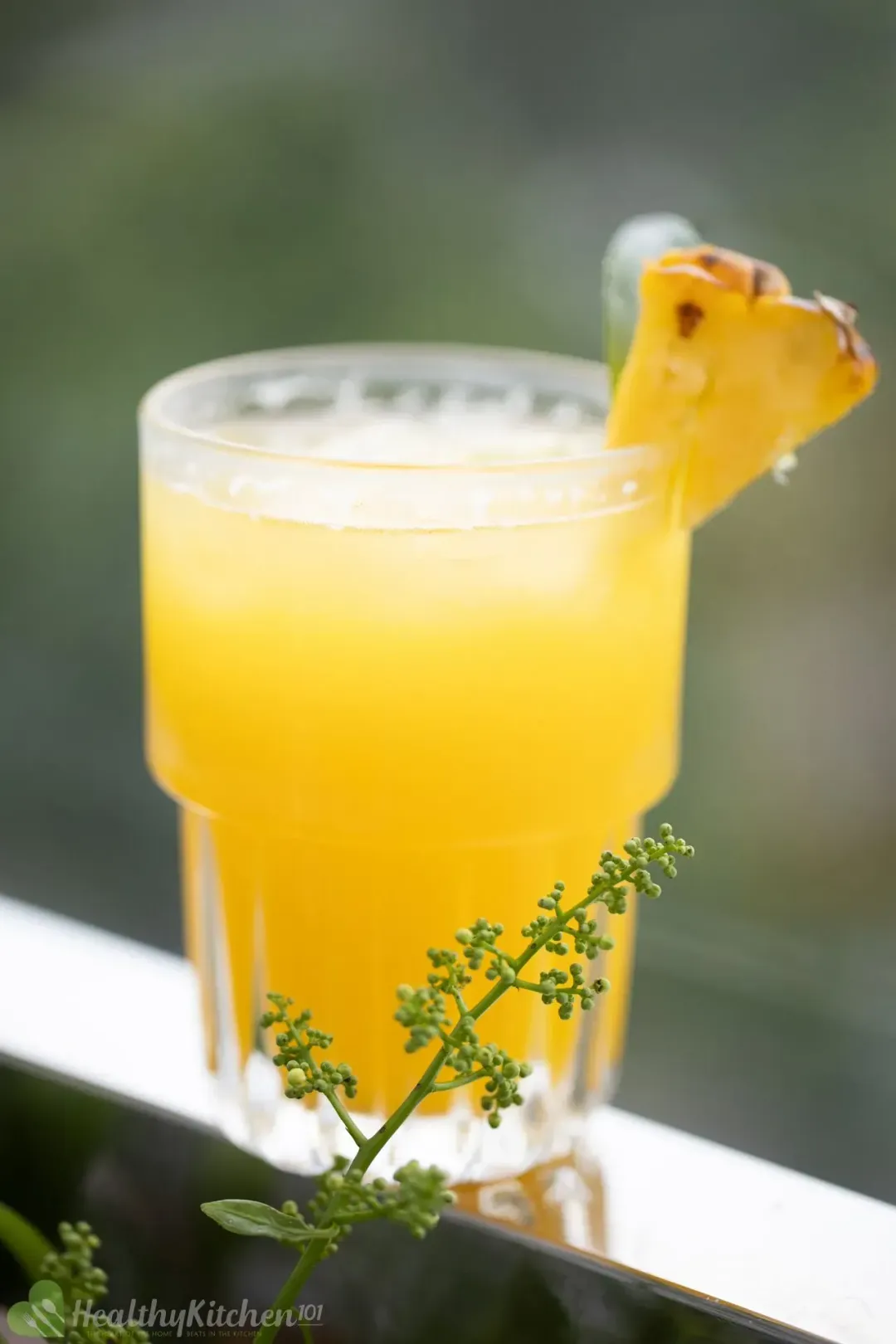 At room temperature, fresh pineapple ginger juice should be consumed within the first 2 hours. In case of storing in the refrigerator, the juice can last for almost 3-5 days, but it will lose the freshness and flavor a bit.
If you are looking for more healthy juice recipes, our freshly squeezed pineapple juice with cucumber, or this unsweetened pineapple juice are great options.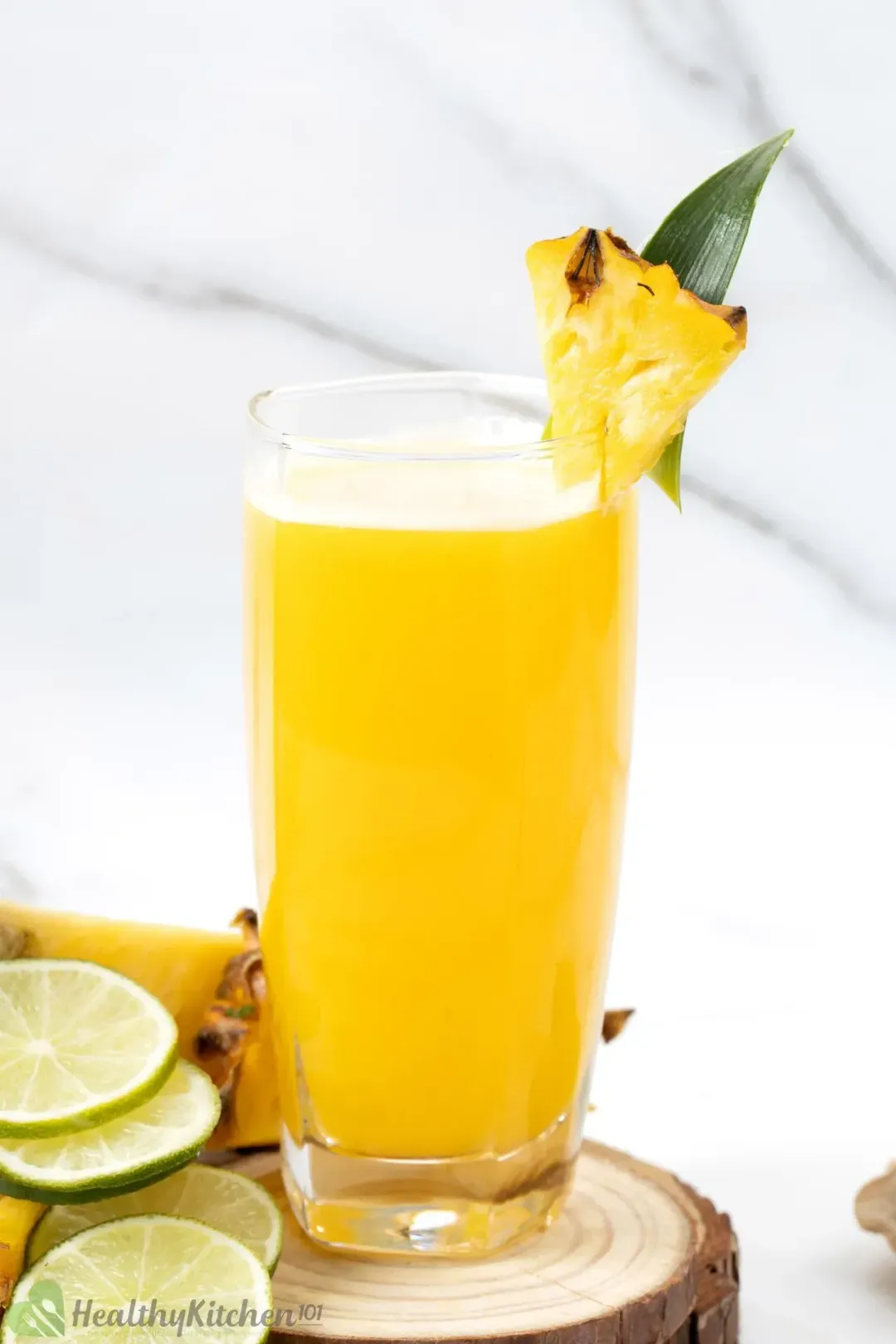 Pineapple Ginger Juice
With this pineapple ginger juice recipe, you will be surprised by how simple fruits can combine to create a lip-smacking drink. Bonus, it is packed with many health benefits.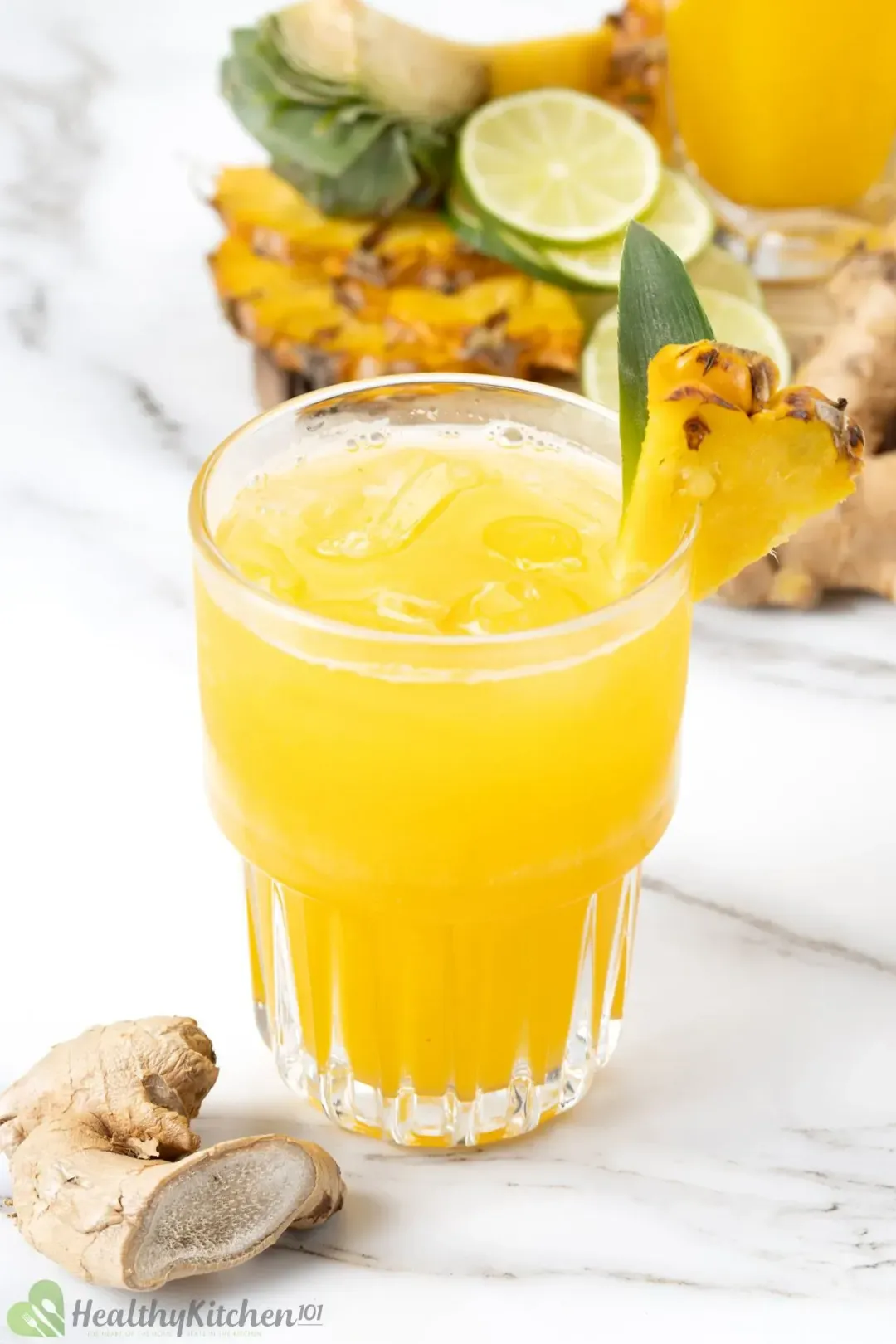 prep TIME

10 mins

total TIME

10 mins
COURSE

Beverage

CUISINE

American

SERVINGS

CALORIES

80 kcal
INGREDIENTS
12 fl oz

pineapple juice

(from 16 oz fresh pineapple)
INSTRUCTIONS
1
Place the pineapple chunks and ginger through a juicer. Then transfer the juice to a large pitcher.
2
In the pitcher, add water and lime juice, mix until well combined. Use a fine sieve, drain the juice.
3
Add granulated sugar to the pitcher. Stir until the sugar has dissolved.
4
Garnish with lime slices and serve over ice.
NUTRITION
Nutrition Facts
Pineapple Ginger Juice
Amount Per Serving (1 serving)
Calories 80
% Daily Value*
* Percent Daily Values are based on a 2000 calorie diet.
Keywords: Healthy Pineapple Ginger Juice, Pineapple Ginger Juice, Pineapple Ginger Juice Recipe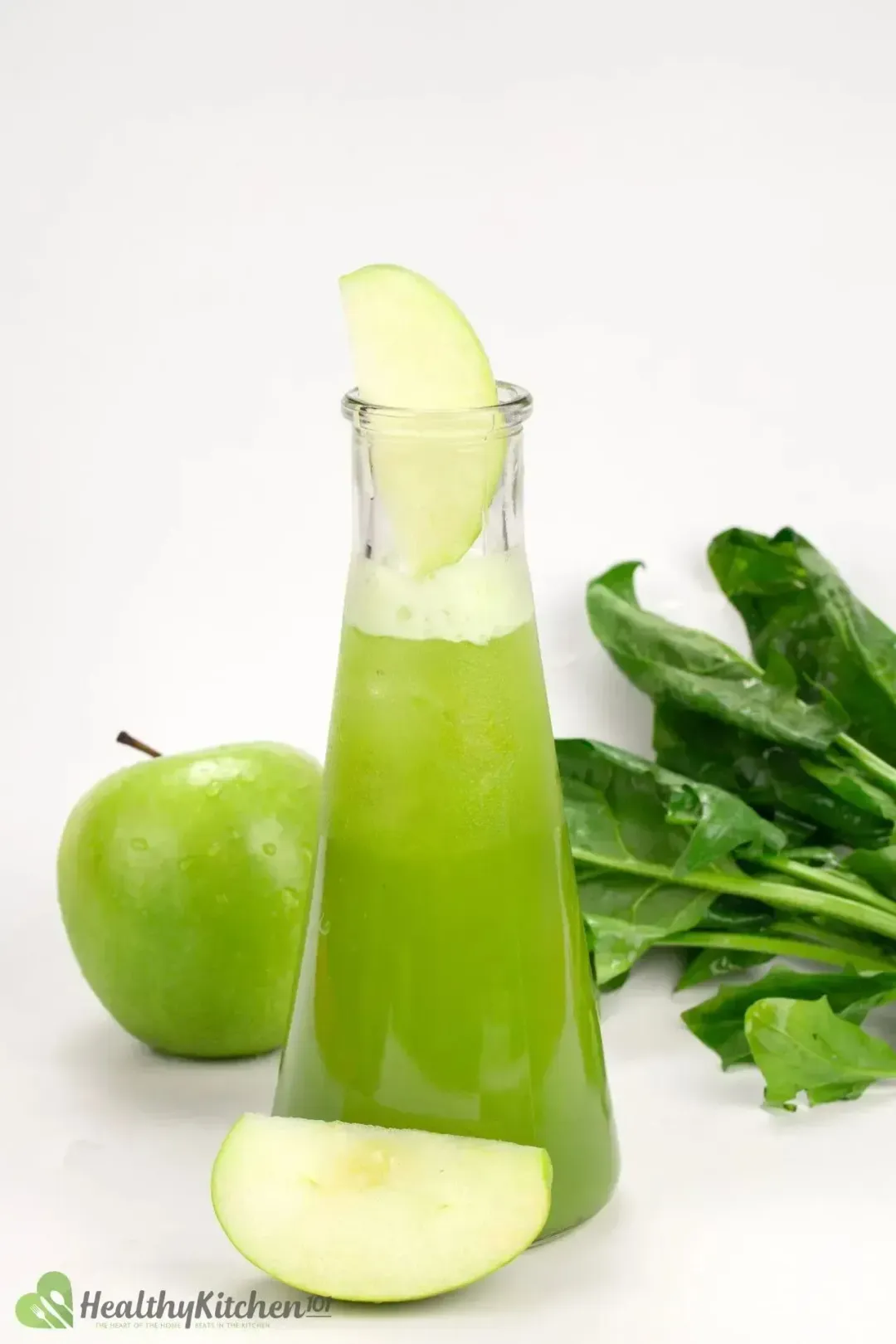 Previous Recipe
Green Apple Juice
Green Apple Juice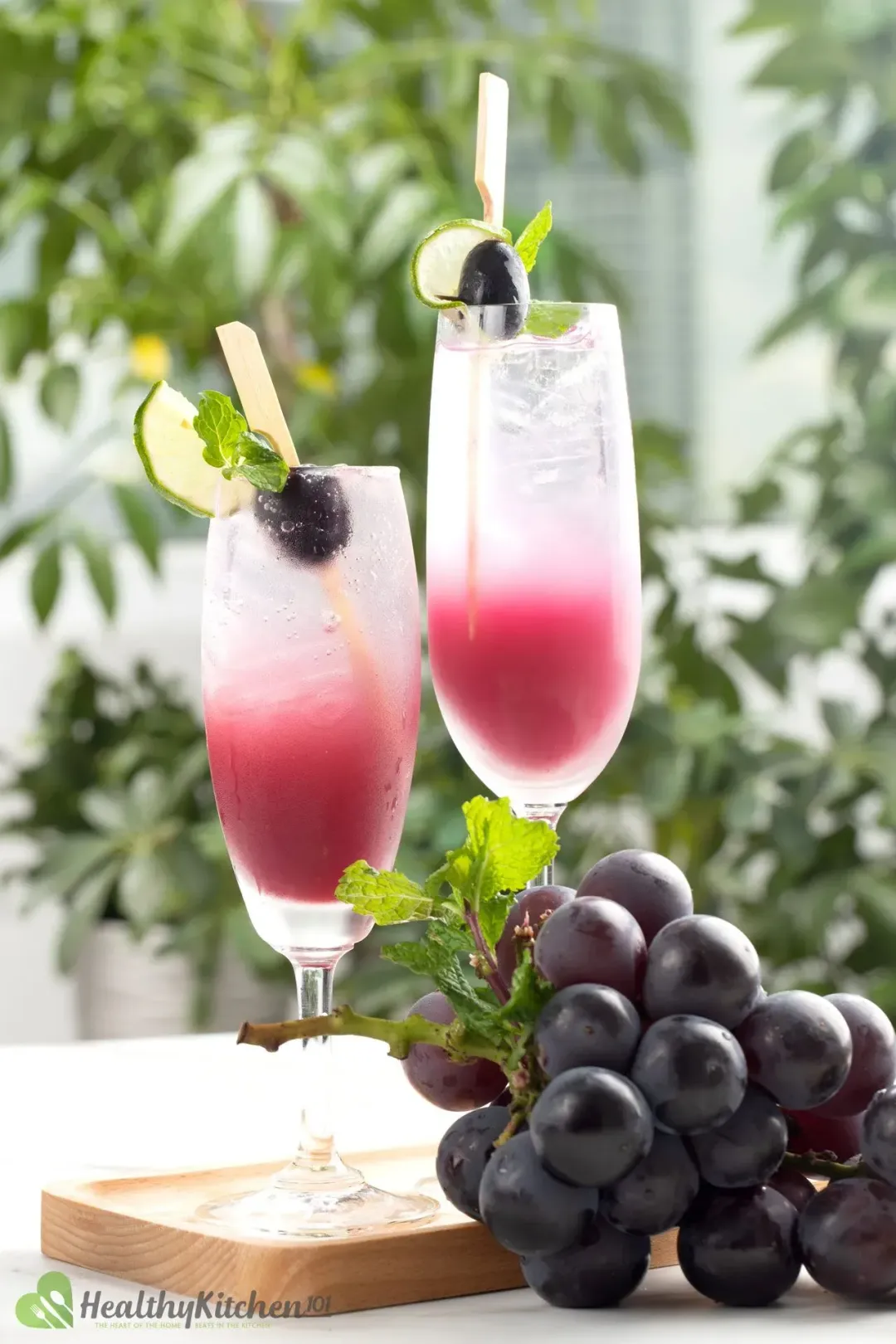 Next Recipe
Vodka and Grape Juice
Vodka and Grape Juice
Head Chef, Culinary Consultant
Tuyet Pham is an award-winning Saigonese chef who believes that joy is the secret ingredient to delicious food. At Healthy Recipes 101, Tuyet personally tests and simplifies every recipe, ensuring maximum flavor with minimal effort. With a background at prestigious French restaurants P'TI Saigon and Le Corto, Tuyet knows how to make every dish exceptional.
Writer, Author
Luna Regina is an accomplished writer and author who dedicates her career to empowering home cooks and making cooking effortless for everyone. She is the founder of HealthyKitchen101.com and HealthyRecipes101.com, where she works with her team to develop easy, nutritious recipes and help aspiring cooks choose the right kitchen appliances.
Nutrition Reviewer
Lizzie Streit is a Minneapolis-based dietitian and founder of It's a Veg World After All. She completed her MS in Human Nutrition from Drexel University, and is an expert in culinary nutrition, recipe development, and nutrition communications. Lizzie's philosophy is centered around making nutrition recommendations, and especially the advice to eat more vegetables, approachable and realistic. She is excited to be working with the team at Healthy Recipes 101 to ensure that their recipes are both nutritious and delicious.
Thanks and I appreciate the simple information. Great benefit explanations and easy how to steps.