Today's soursop juice recipe offers an exotic nutrient-packed drink to get you through the day. Soursop fruit has a unique sweet-and-tangy flavor, so we add a little milk and sugar into the mixture for a sweeter and creamier version.
Make sure that you consume it immediately; otherwise, it can develop a slightly bitter taste. We also encourage adding some ice and mint leaves for an extra refreshing boost.
What Does Soursop Taste Like?
If you've never heard of soursop, don't worry, you're not alone. It's a rare thing here in the States. Soursop is a tropical fruit found in Central and South America and Southeast Asia.
Soursop has prickly, greenish-yellow skin and white flesh. The flavor is described as a combination of apple, pineapple, and banana, with a sour note that contrasts with its otherwise creamy, sweet flavor.
Also, different factors can affect the fruit's flavor and texture, such as its specific variety and level of ripeness. In general, though, the more ripe fruit is, the sweeter and tastier it is.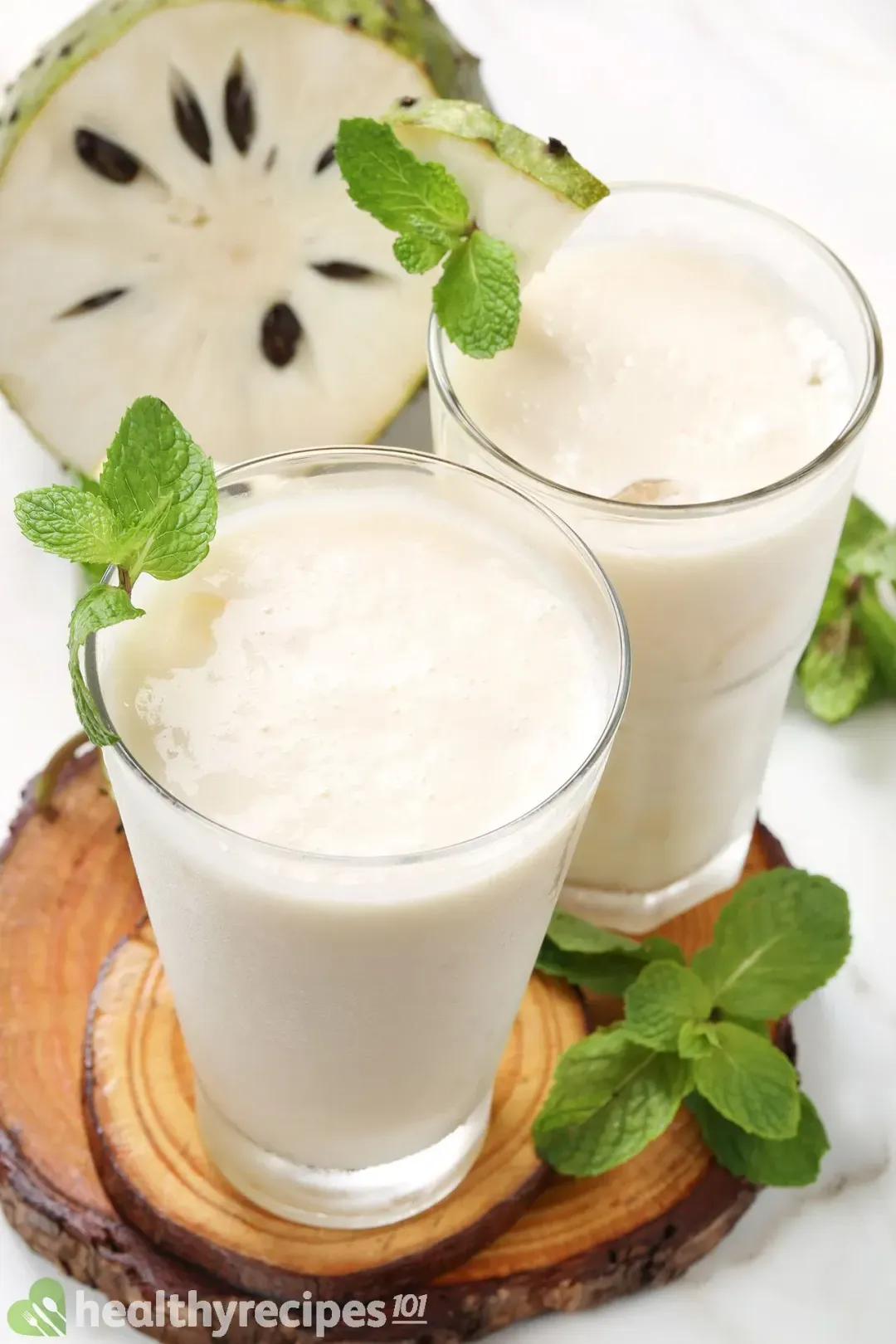 Thanks to its excellent taste and aroma, soursop is a popular tropical flavoring to add to your beverage, syrup, or ice cream.
Soursop vs. Cherimoya
Soursop and cherimoya are two different fruits that are often mistaken for one another. Both belong to the Annonaceae family and have a similar appearance. However, a few significant differences set them apart:
Physical Appearance: Cherimoya has smooth, light green skin and is the smaller of the two — around the size of a large apple or pear. Soursop is a larger, delicate fruit with a dark green or yellowish-green outer color. Also, there are small, soft spikes over its thin skin.
Flavor: Cherimoya is usually sweet and can be described as a mix of mango and pineapple, while soursop is moderately sweet with a bit more sourness.
Healthy Benefits
Soursop juice is a tropical drink that is both delicious and super nutritious. It is a great fruit to add to your daily diet due to its nutritional content, including iron, calcium, antioxidants, and especially vitamin C. 
One cup of raw soursop provides 46 grams of vitamin C — 70% of the recommended daily allowance. The juice can help your body destroy free radicals, thus protecting your skin and cells from oxidative damage.
Plus, there are 626 milligrams of potassium and 47 milligrams of iron in one cup of soursop. Potassium works to filter "waste products" from cells and keep your heartbeat regular, so soursop is an excellent food to promote better circulation and stabilize blood pressure.
Studies on animals found that soursop may help fight inflammation. In one study, a soursop extract reduced swelling and alleviated inflammation in rats. However, more future research is needed to confirm whether it offers the same benefit to humans.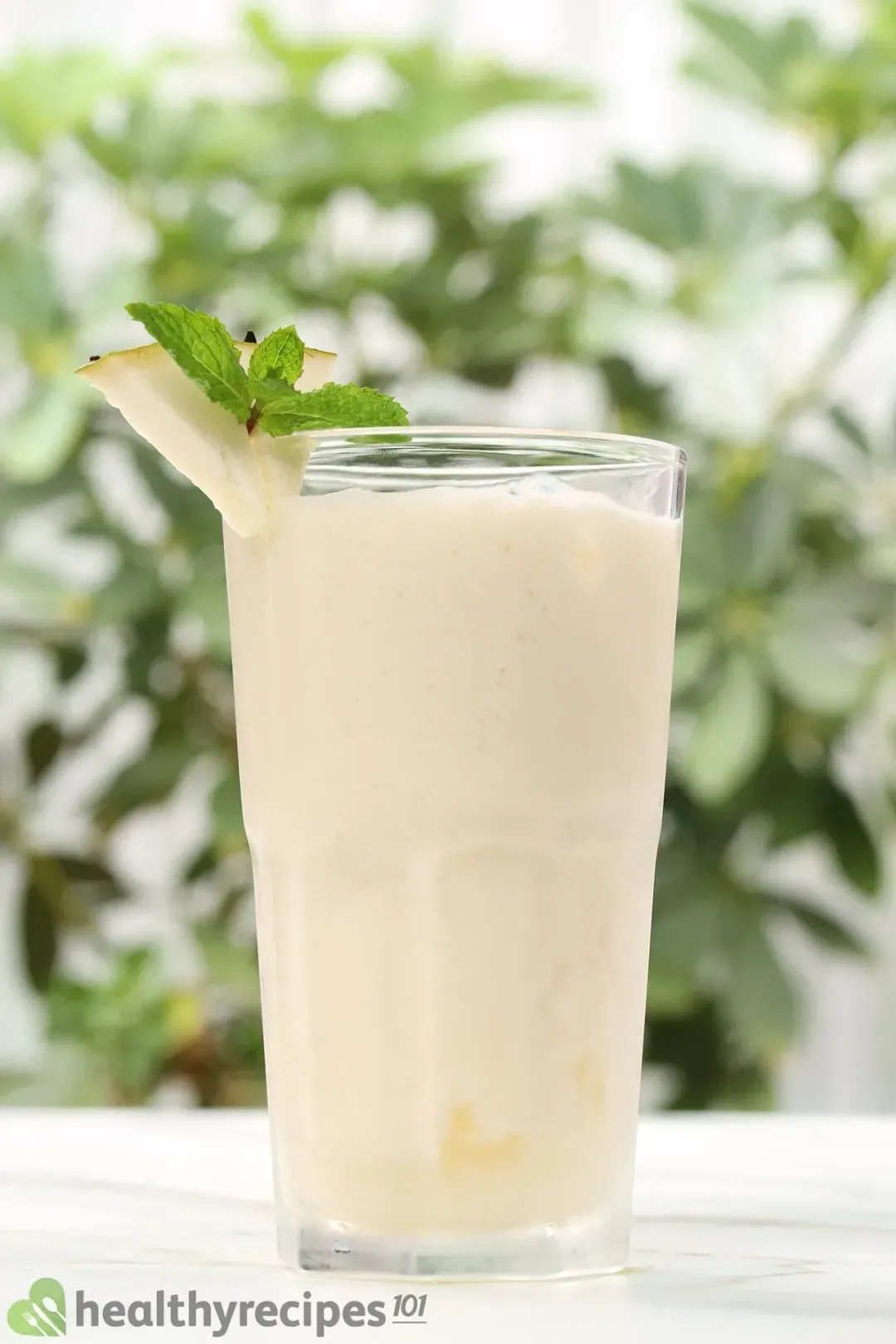 It's worth noting that you may see claims on the internet that soursop can combat cancer. Unfortunately, this myth was manufactured by a company that sold an extract from the soursop plant. The Federal Trade Commission was forced to step in to put an end to the false claims. Soursop is a healthy fruit, but it's not a substitute for medical treatment.
Check out this guava juice for a homemade refreshing tropical fruit juice.
When Is Soursop Ripe?
It's undeniable that soursops are best for juicing when ripe. If you need help choosing the fruit for your drink, here are our tips picking out ripe soursop:
The skin: The first thing to notice is the fruit's appearance. If the skin is green and hard, chances are it is under-ripe. Our advice is to go with one that has a light yellowish-green color. Another sign of maturity is if the fruit feels soft and a little squishy to the touch. That's when it is ready to eat.
The spikes: Long and tightly spaced spikes mean the fruit is still unripe. Choose fruits with soft spikes that are spaced far apart from each other.
Side Effects
While soursop provides considerable health benefits, it does have several potential drawbacks. 
If you prepare soursop fruit at home, carefully remove the seeds before eating. Soursop is a member of the Annona family whose seeds contain the neurotoxin, annonacin — a compound with toxic effects, especially on human neuron cells.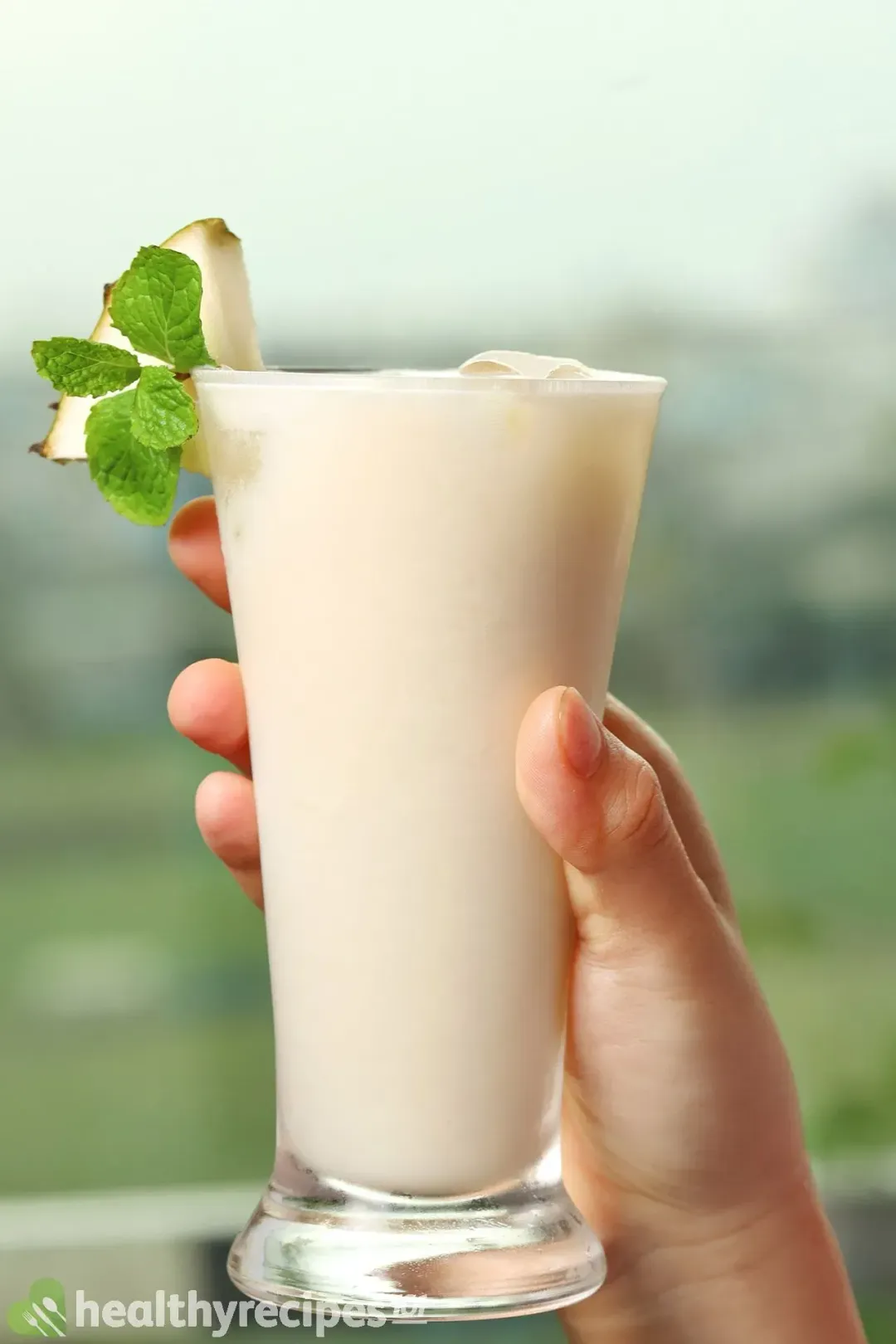 Studies also have shown that tea made from soursop leaves may cause symptoms similar to Parkinson's disease, including movement disorders and myeloneuropathy. However, further research is needed to confirm this controversial claim.
How Much Should I Drink?
Our soursop juice offers a great dose of energy, vitamins, and minerals. To be specific, each serving of the drink provides 136 calories and up to 26% of your recommended daily vitamin C intake. It's perfectly safe to drink one glass of soursop juice every day to kick start your day.
For more delicious juice recipes, check out our healthy juice roundup.
Soursop Juice
Prepare a glass of refreshing juice with our healthy soursop juice recipe! This delicious drink is full of vitamins and minerals and is a great boost any time of day.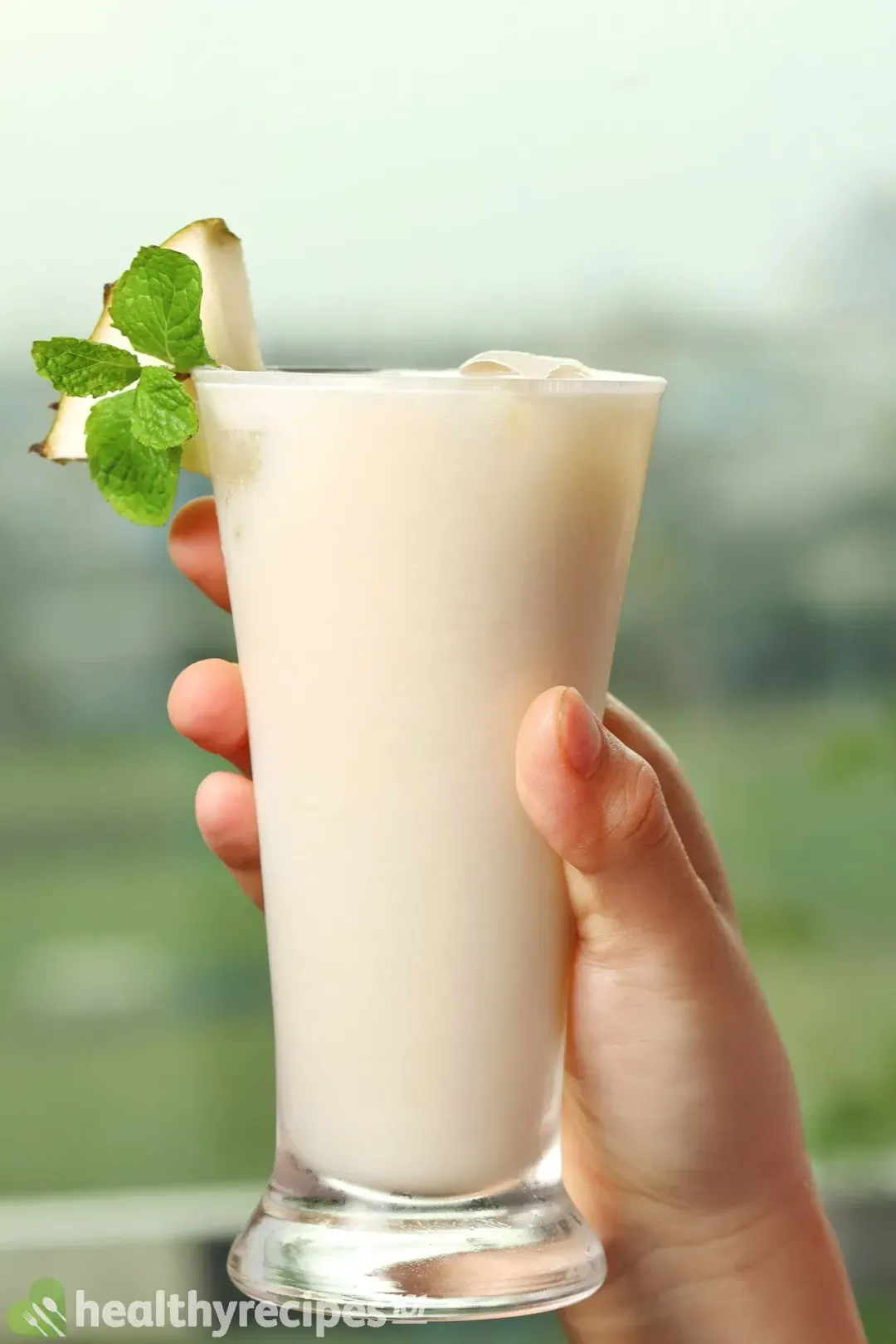 prep TIME

15 mins

total TIME

15 mins
COURSE

Beverage

CUISINE

Global

SERVINGS

CALORIES

136 kcal
INSTRUCTIONS
1
Peel the soursop and remove the core. Pull the pulp apart with a fork as needed to find and remove the seeds.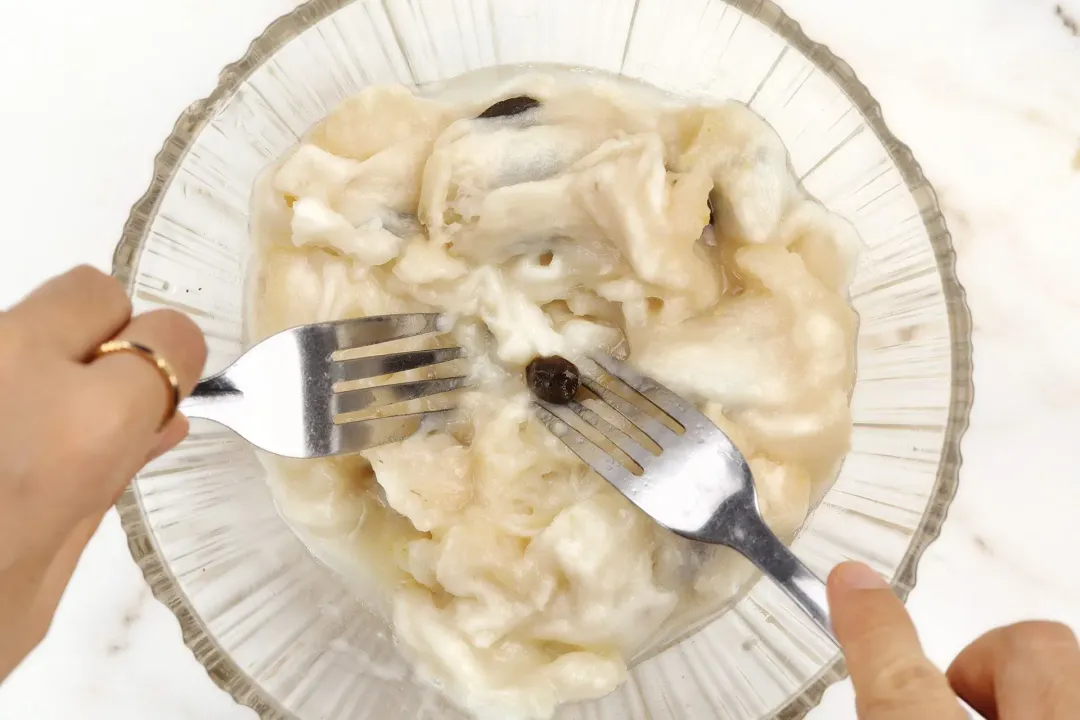 2
Add 16 oz soursop flesh, 1 cup milk, 2 tbsp sugar, and 1 cup water to the blender and blend until the pulp liquefies.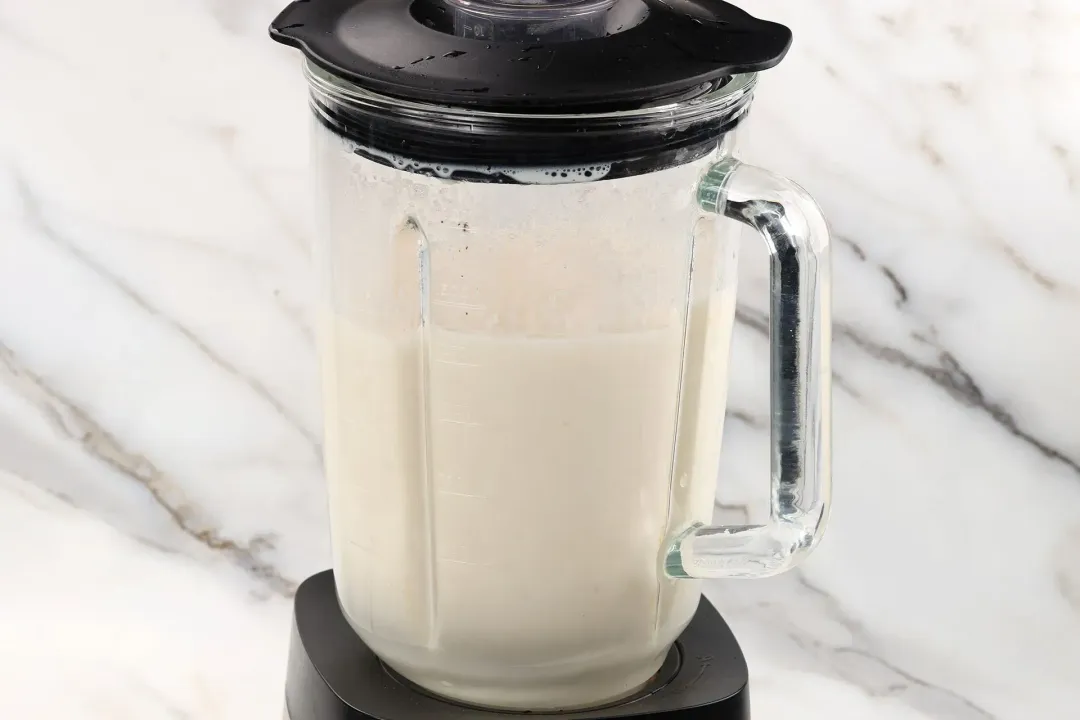 3
Strain the mixture into a large bowl to separate the pulp from the juice.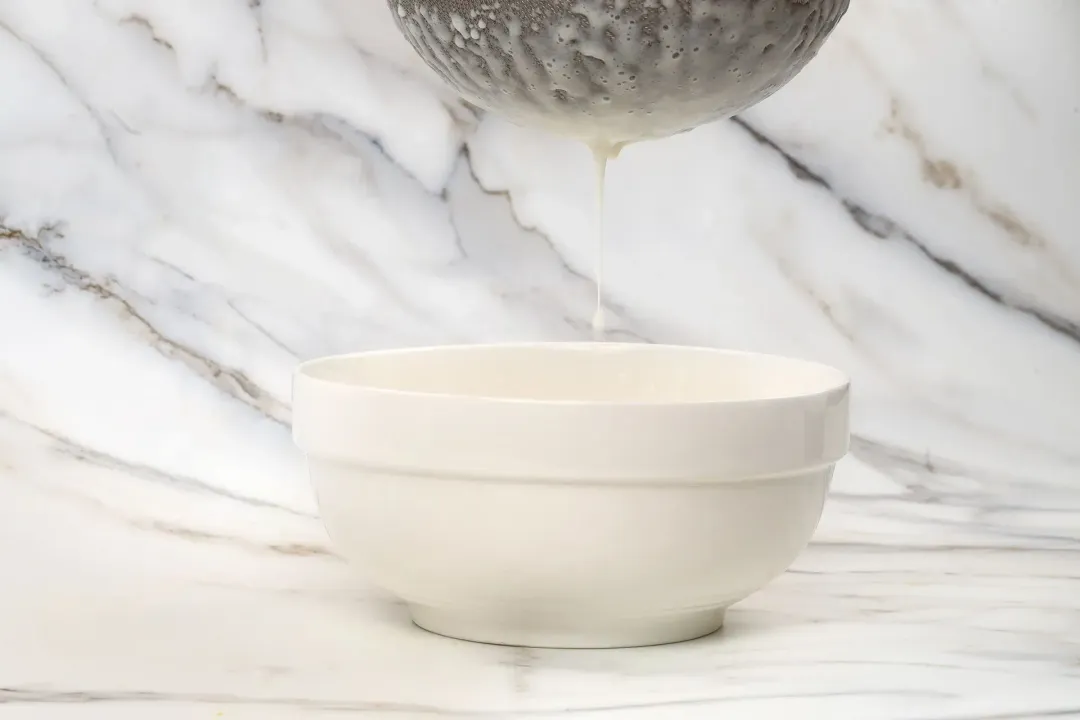 4
Serve the juice over ice and garnish it with mint leaves.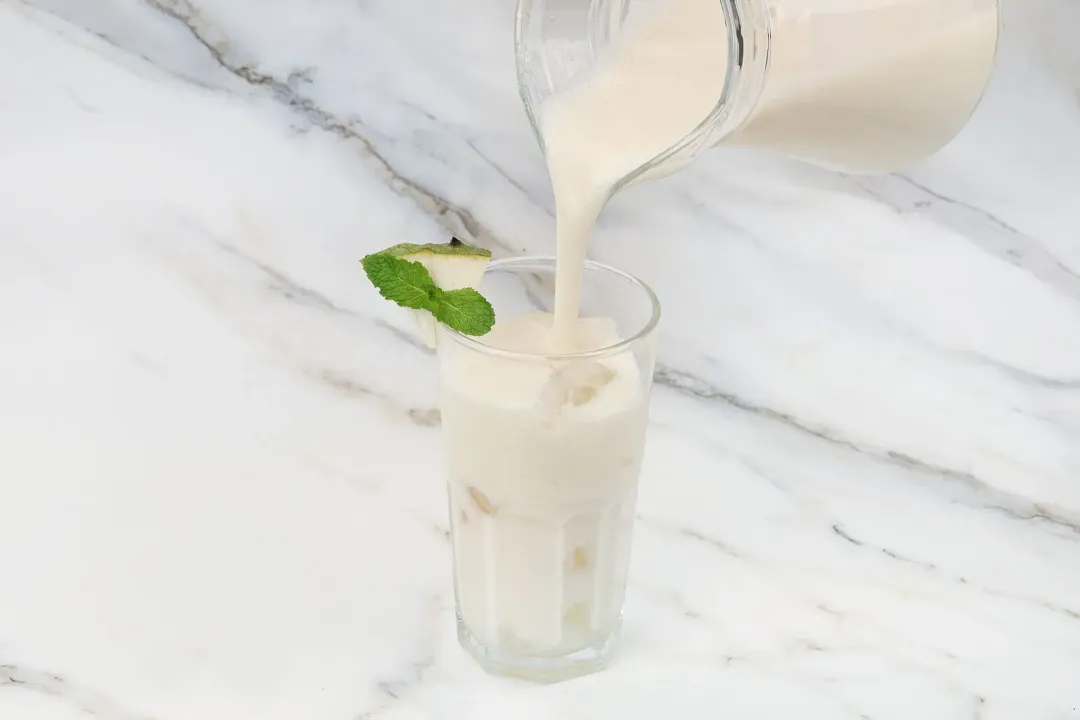 NUTRITION
Nutrition Facts
Soursop Juice
Amount Per Serving (1 serving)
Calories 136
Calories from Fat 18
% Daily Value*
* Percent Daily Values are based on a 2000 calorie diet.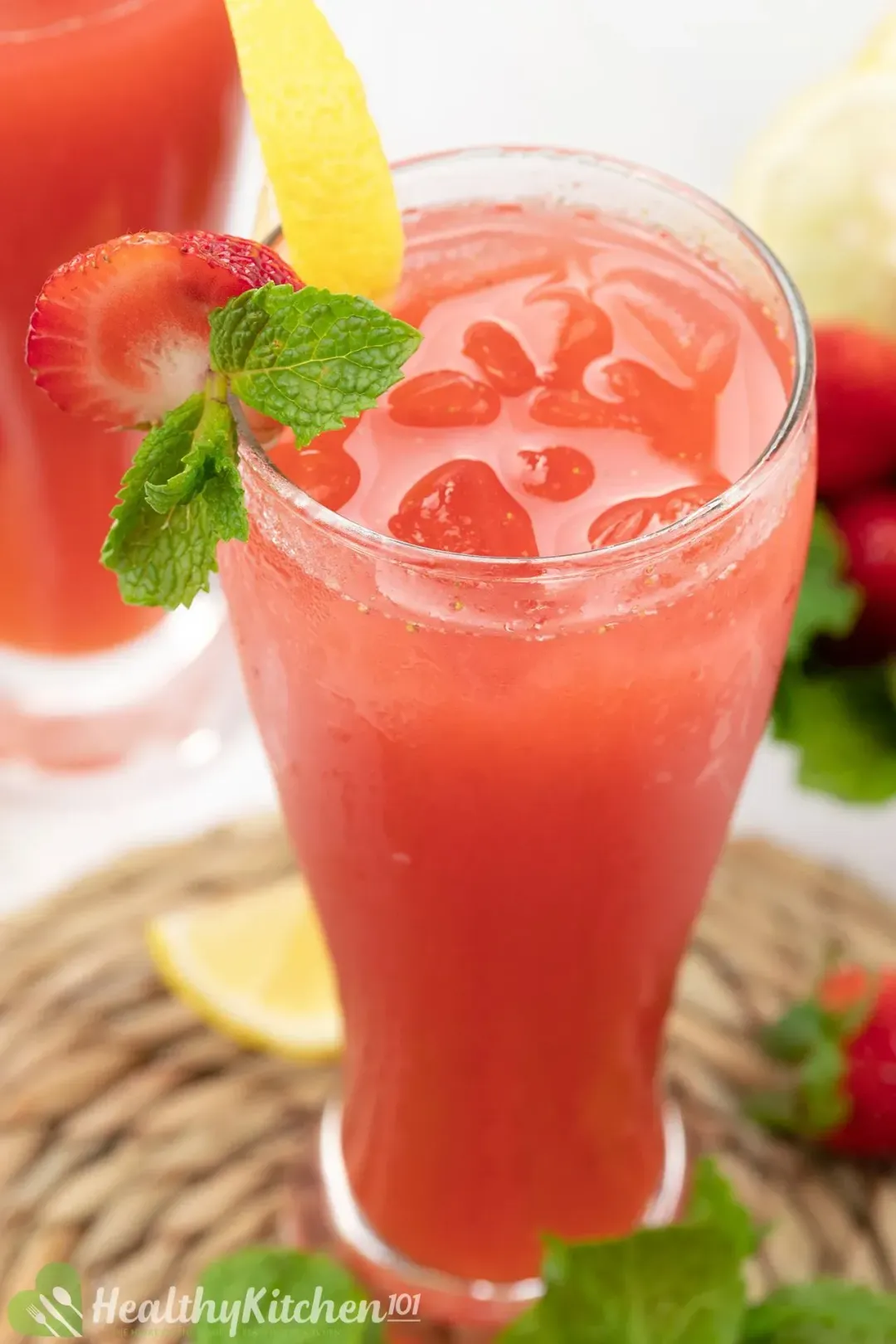 Previous Recipe
Simple Strawberry Juice
Simple Strawberry Juice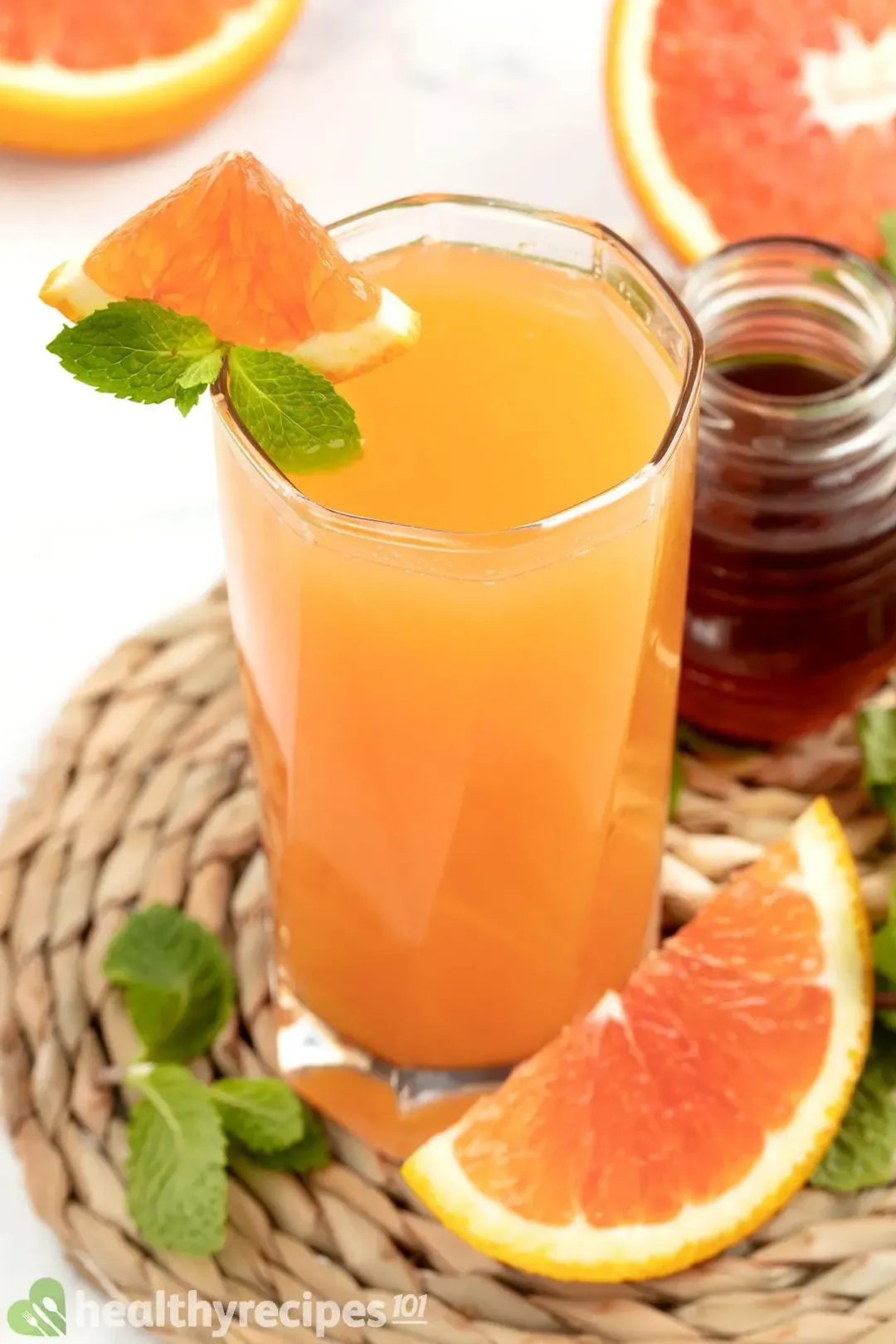 Next Recipe
Apple Cider Vinegar Grapefruit Juice Honey
Apple Cider Vinegar Grapefruit Juice Honey
Head Chef, Culinary Consultant
Tuyet Pham is an award-winning Saigonese chef who believes that joy is the secret ingredient to delicious food. At Healthy Recipes 101, Tuyet personally tests and simplifies every recipe, ensuring maximum flavor with minimal effort. With a background at prestigious French restaurants P'TI Saigon and Le Corto, Tuyet knows how to make every dish exceptional.
Writer, Author
Luna Regina is an accomplished writer and author who dedicates her career to empowering home cooks and making cooking effortless for everyone. She is the founder of HealthyKitchen101.com and HealthyRecipes101.com, where she works with her team to develop easy, nutritious recipes and help aspiring cooks choose the right kitchen appliances.
Nutrition Reviewer
Lizzie Streit is a Minneapolis-based dietitian and founder of It's a Veg World After All. She completed her MS in Human Nutrition from Drexel University, and is an expert in culinary nutrition, recipe development, and nutrition communications. Lizzie's philosophy is centered around making nutrition recommendations, and especially the advice to eat more vegetables, approachable and realistic. She is excited to be working with the team at Healthy Recipes 101 to ensure that their recipes are both nutritious and delicious.
Excellent research. In Nigeria soursop is found in most of the states especially in the eastern part of the country and it is believed to be one of most nutritious fruits in the world. Thank you for bringing this valuable information to the world's attention.

Hi Modupe. That's such great insight – thanks for sharing! I really hope you can enjoy it and share with friends and family. Thanks!

Soursop juice is a unique and flavorful drink that offers potential health benefits.