This passion fruit margarita recipe recreates the classic, but with a fun twist.
We get it; you're craving a margarita. Because margarita! It's a strong, satisfying drink that wakes all the taste buds.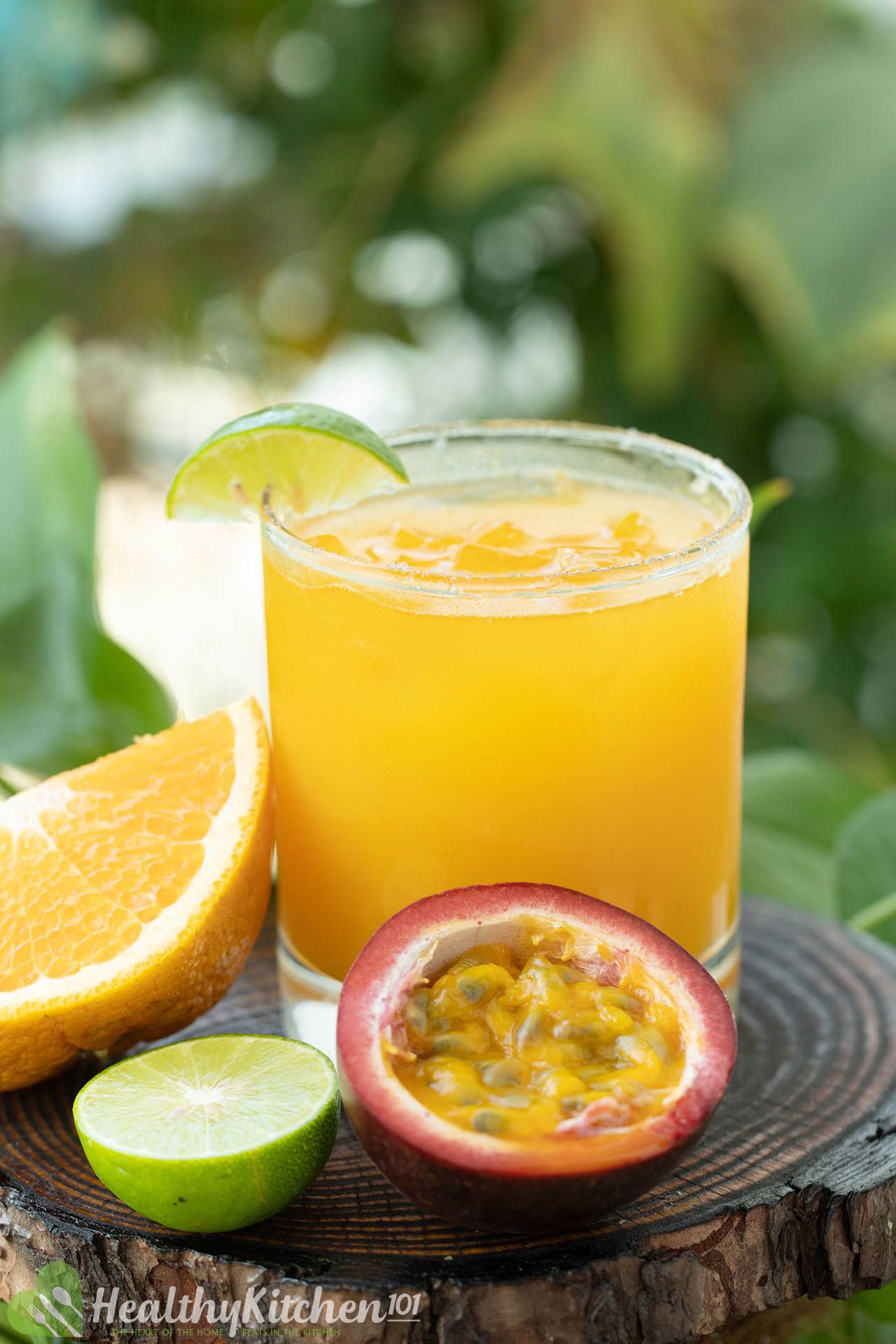 That's why today, our test kitchen chefs decided to share this passion fruit margarita recipe. It is easy, tastes great, and you get to add your own unique touch.
If you're in a hurry, click here  to get to the recipe card right away. Or, read on to learn some interesting facts about this cocktail.
Is Passion Fruit Margarita Healthy?
Our dietician strongly objected when we tried to label these alcoholic cocktails as "healthy," so we had a talk. Here's what we agreed:
Alcoholic cocktails aren't healthy, but a recipe can be a "healthier" take, as long as it complies with the USDA's dietary guidelines.
On the whole, we don't encourage drinking, because it's unhealthy. But that doesn't mean you'll never have a craving for this cocktail, so hopefully we can help you drink responsibly.
To comply with the health guidelines, we went easy on the liqueur to keep it within our allowance. As page 49 says, men should drink no more than 28 grams of alcohol, and women about half that.
With a little creativity, our chefs managed to keep the pure alcohol in each serving at only 11g. It's tasty, yet keeps your drinking within reason.
Besides alcohol, the guidelines also tell us to keep an eye on added sugar (which, mind you, includes honey!). So all we added was two teaspoons to keep the flavor balanced, which keeps it well within the recommended limits.
Since we're playing by the rules, we are confident that this cocktail is a healthier choice than most recipes out there.
Benefits of Passion Fruit
If we were aiming only for a vitamin boost, passion fruit wouldn't quite hit the mark. It tastes unique, but fruits like oranges are much better choices when it comes to nutrients (plus, they're easier to find).
However, we found a way around it. We added orange juice and lime juice to not only up the nutritional profile but also enhance the passion flavor.
As a result, we turned the cocktail into a delicious bomb of vitamins C and A. These substances boost our immune systems and reduce the risk of disease.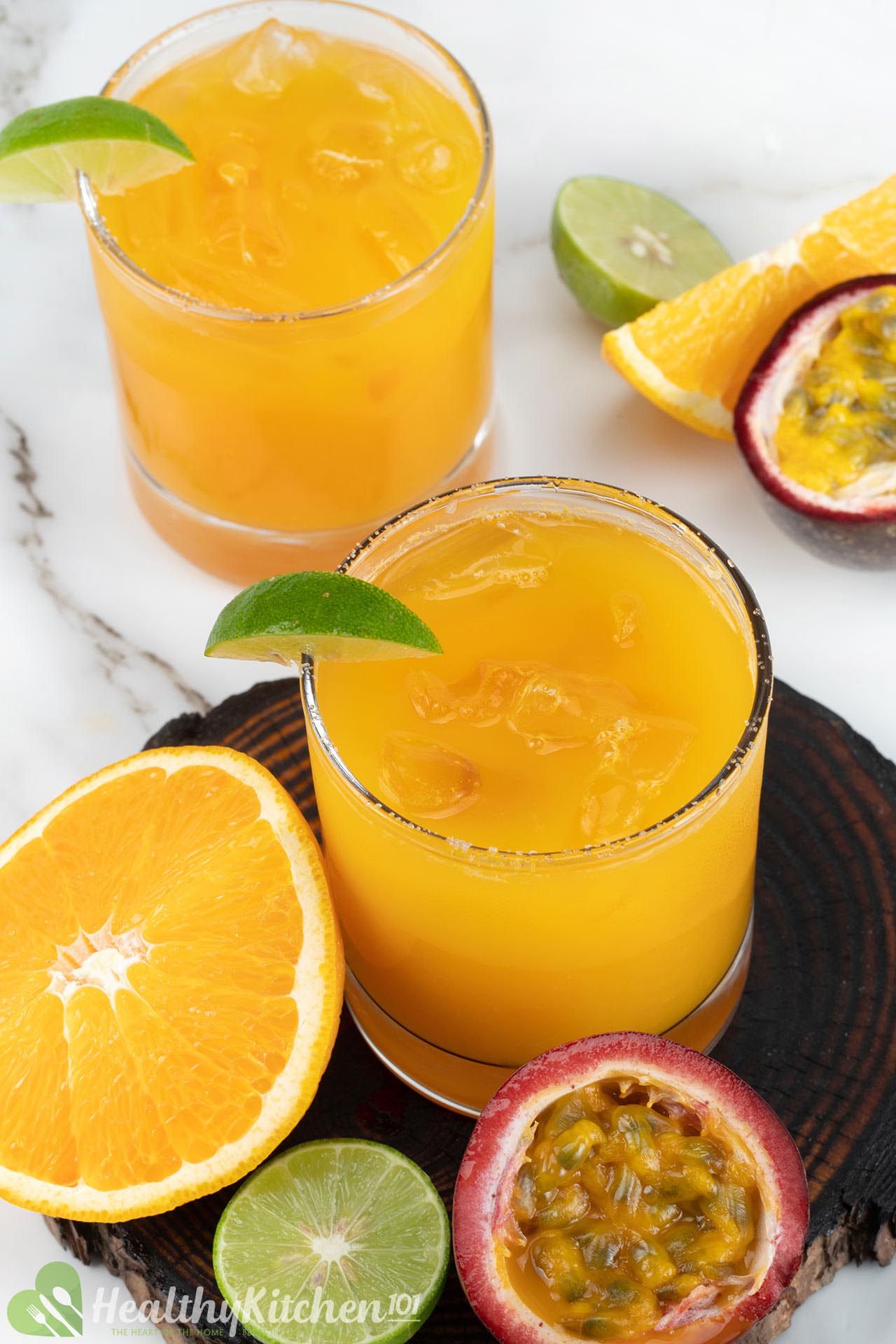 If you love passion fruit, we also have this passion fruit mango juice recipe that's unique and packed with vitamins.
Calories in This Cocktail
Each serving gives 124 calories, and 77 calories are from the liqueur alone! But again, as we checked the guidelines, 124 calories are a healthy calorie amount a cocktail should have.
How to Cut and Juice Passion Fruit
If you've never worked with this seedy fruit before, some of you might be confused, wondering what to do. That's okay, because we're here to help.
As you cut the purple sphere open, you'll see a mixture of orange flesh with seeds sticking to the inside of the fruit. We need to extract the juice from the orange flesh, so first, scoop all the innards out into a small bowl with a spoon.
Next, place a sieve over another bowl and transfer the passion fruit pulp into it. Use a spoon to press and scrape the mixture around and extract the juice.
Do this for 2-3 minutes and you'll have a small bowl of passion juice. It might look like just a little bit, but the flavor is very concentrated.
We're using the juice and discarding the seeds for now, but you can add some to your cocktail as decoration if you like. Or, you can leave your friends guessing what's in the drink.
How to Make Passion Fruit Margarita
This is the short version of our passion fruit margarita recipe. For the full version plus ingredient list, refer to the recipe card down below.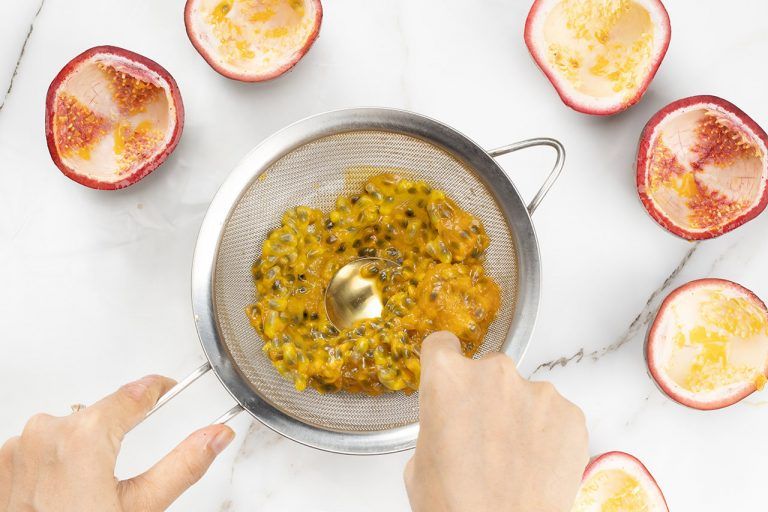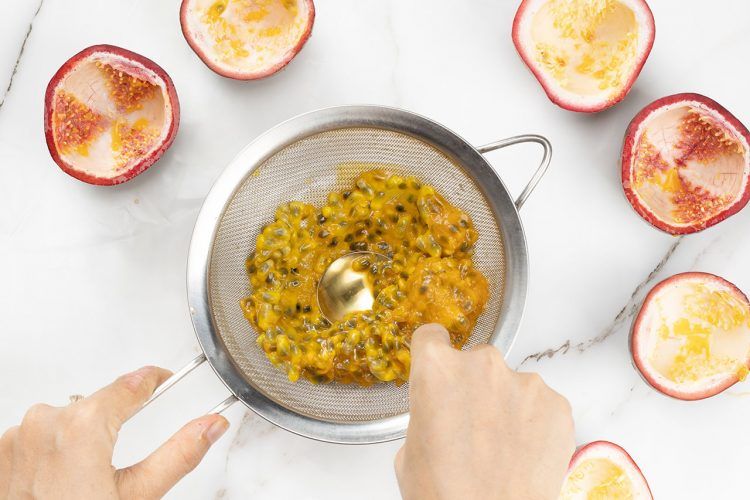 Get the juices ready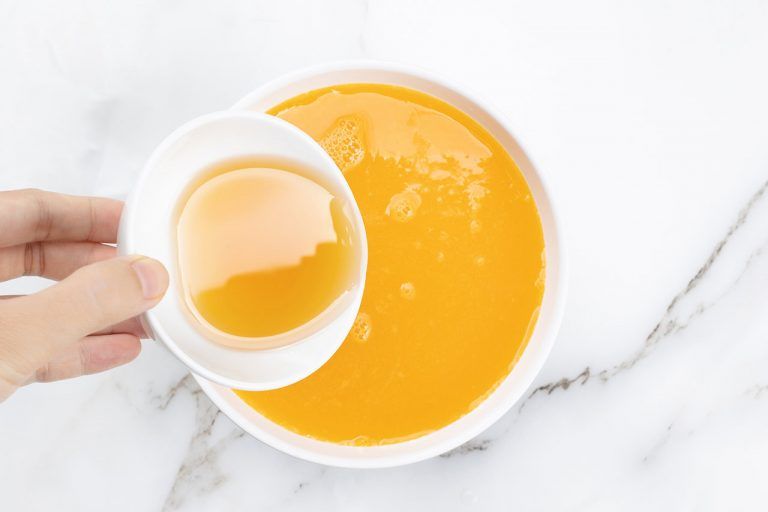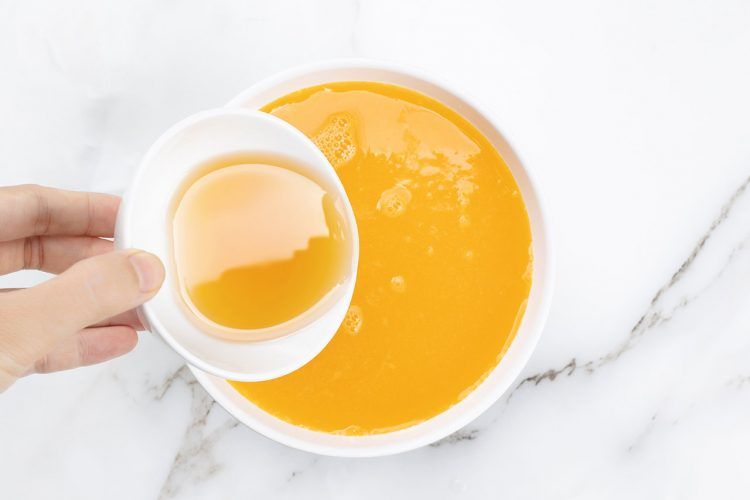 Mix the ingredients in a pitcher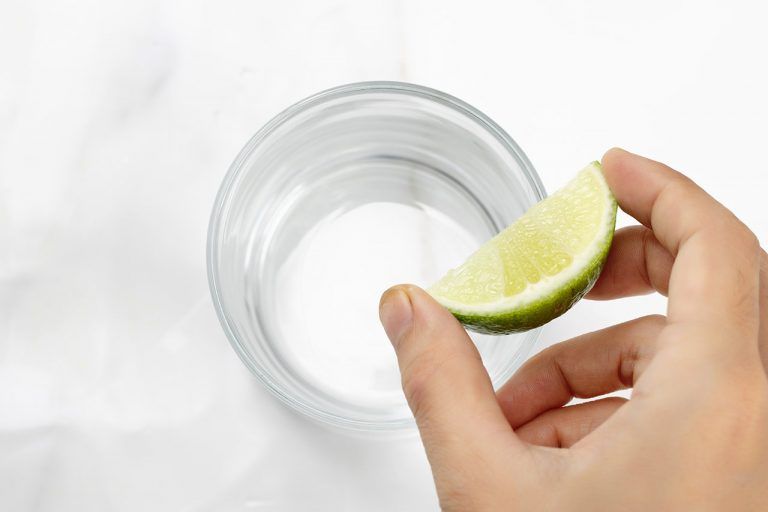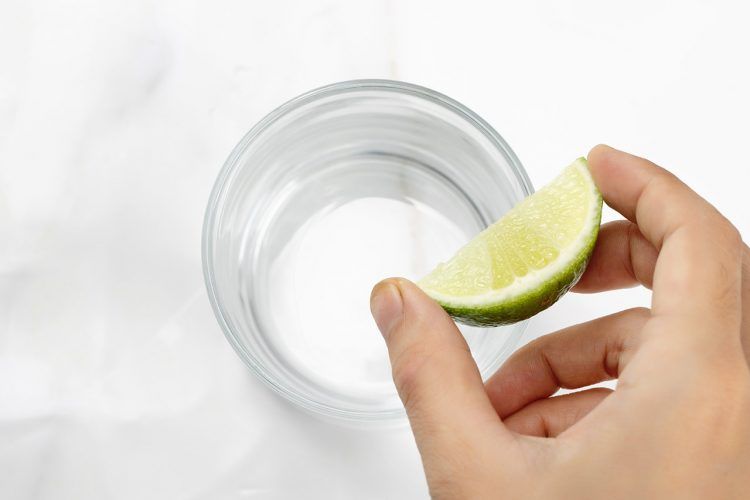 Salt the glass rim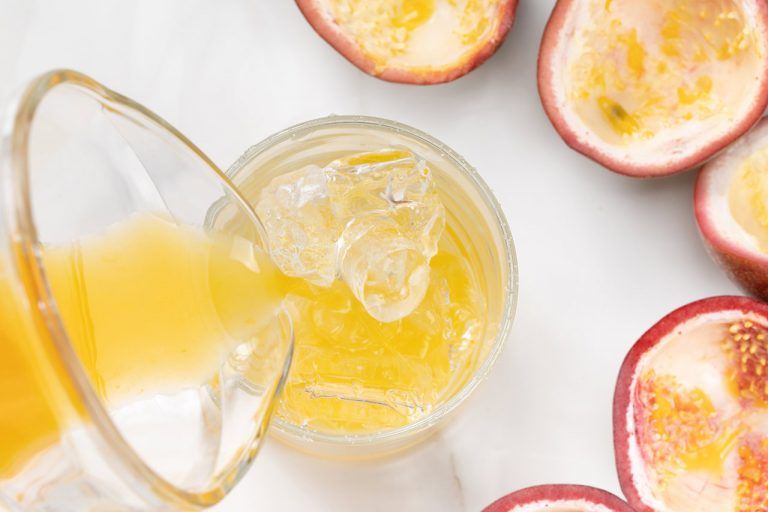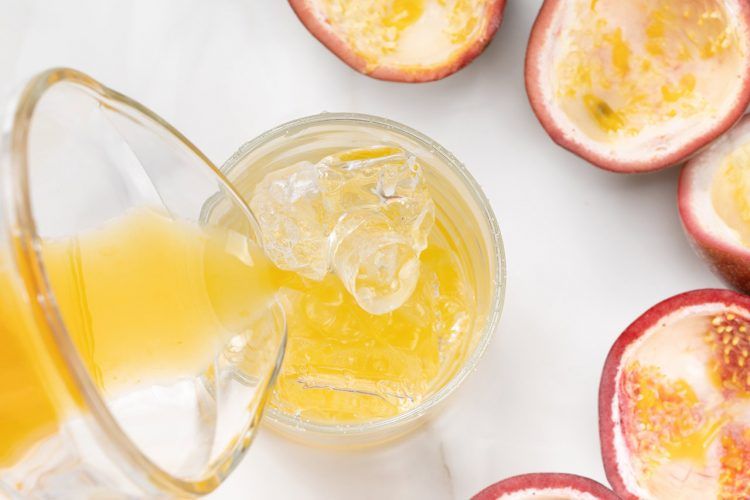 Pour the cocktail and serve
To salt the rim, begin by pouring a small amount of lime juice and salt to separate dishes. Wet the glass rim by first dipping it in the lime juice dish, then into the other one.
An alternative method is to cutout a lime wedge, and run it around the glass. Then place salt onto a plate, and kind of roll the glass rim in the salt pile.
A cocktail shaker, if you've got one, can help you dissolve the sugar into the drink quickly. Simply add ice and ingredients to it, shake shake shake, and strain the cocktail in your salted glasses.
If you don't have a shaker, just follow the standard instructions below.
Straining your cocktail is important because a significant portion of the ice in the shaker will already have melted. Throwing new ice in your glass will keep your drink cool for longer, and prevent it from getting too watered-down.
Another version of margarita is called "frozen margarita," made by blending everything (including ice) instead of just mixing. Opt for this version if you want.
What Can I Substitute for Passion Fruit?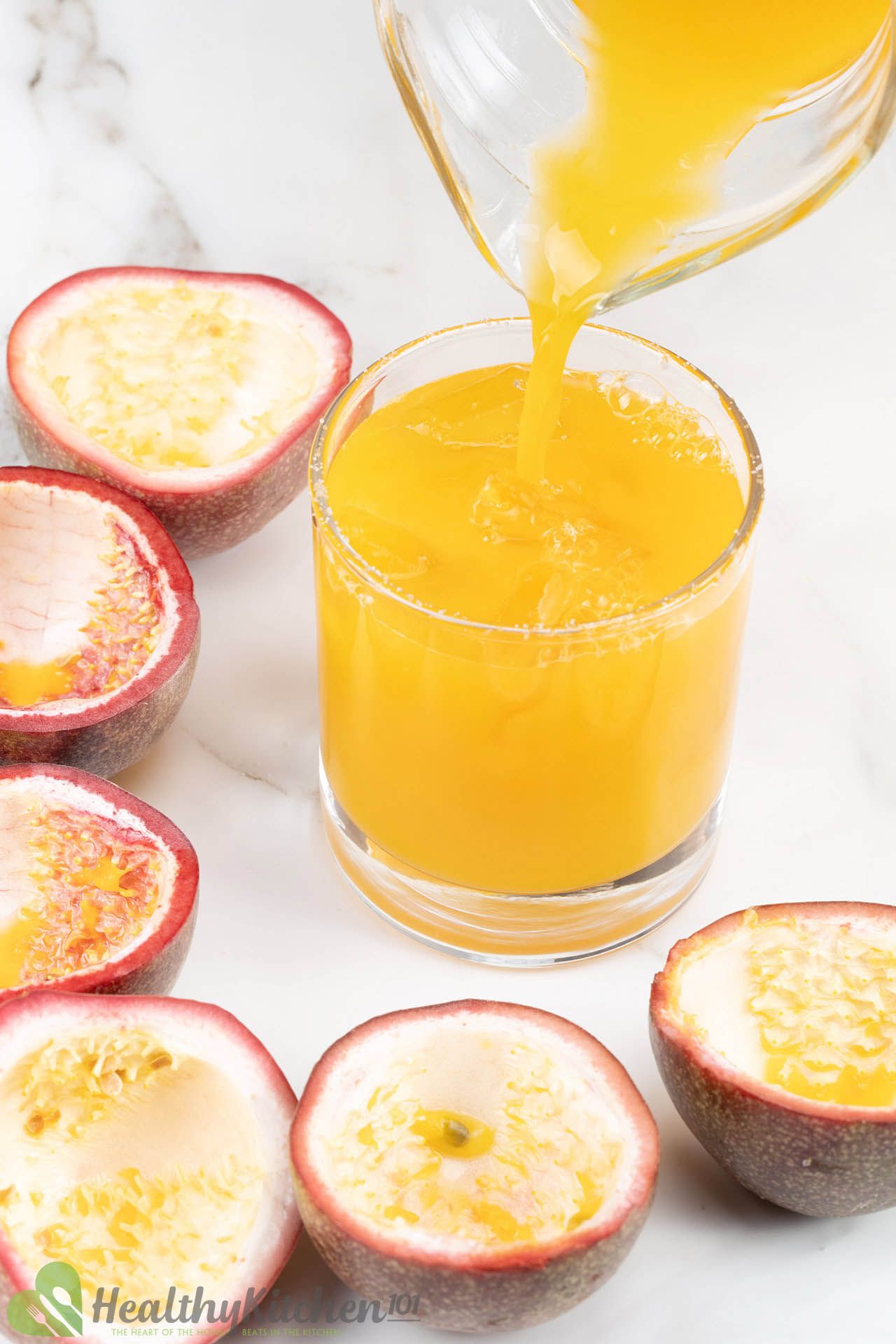 Passion fruit possesses a tangy flavor just like citruses do. However, its aroma is really unique and can't be found in other fruits.
Skipping the passion fruit and opting only for citruses will give you a more classic version of the drink, but it's just not the same.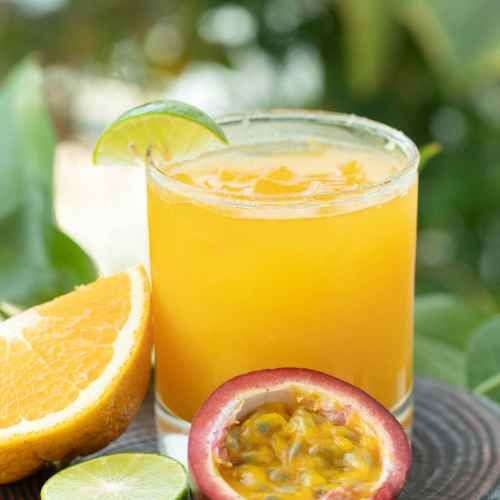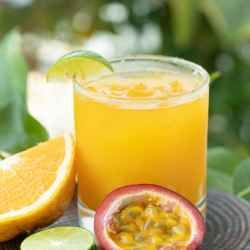 Passion Fruit Margarita Recipe
Print
RATE
facebook share
twitter share
pinterest share
This passion fruit margarita recipe makes a tangy, cool cocktail. It's easy and super quick to make.
Ingredients
10

oz

passion fruit

yielding approx. 4.6 fl oz passion fruit juice

2

tsp

sugar

1 1/2

cups

orange juice

2

fl oz Grand Marnier or other orange liqueur

2

fl oz tequila

1/2

tsp

lime juice

to salt the glass

1/4

tsp

salt

to salt the glass

2

cups

ice
This post may contain links to Amazon or other partners; Purchases made via these links may benefit us at no additional cost to you. Read our Affiliate Disclosure.
Instructions
Get the passion fruit juice: Slice the passion fruits in half. Scoop out the seeds and pulp and place it into a bowl. Place a sieve over another bowl, and transfer the seed mixture into the sieve. Use a spoon to press the mixture, scrape it around the sieve to release the juice, for 2-3 minutes. Scrape off any juice sticking to the bottom of the sieve, then discard the seeds (and the purple skin).

Mix the ingredients: Add 2 tsp sugar and a little bit of orange juice to the passion fruit bowl, and stir until all of the sugar is dissolved. Transfer the mixture to a large serving pitcher, and add 2 fl oz Grand Marnier, 2 fl oz tequila, and the remaining orange juice (1 1/2 cup in total). Stir again to incorporate.

Salt the glasses: Add 1/2 tsp lime juice to a flat dish, and 1/4 tsp salt to a second one. Dip your glasses in the lime juice first, then into the salt so it sticks to the rim.

Serve: Add ice to each glass and pour in tequila mixture. Serve right away.
Nutrition
Nutrition Facts
Passion Fruit Margarita Recipe
Amount Per Serving (1 serving)
Calories 132
% Daily Value*
Sodium 155mg7%
Potassium 286mg8%
Carbohydrates 17g6%
Protein 1g2%
Vitamin A 441IU9%
Vitamin C 57mg69%
Calcium 15mg2%
Iron 1mg6%
* Percent Daily Values are based on a 2000 calorie diet.
Hello! All photos and content are copyright protected. Please do not use our photos without prior written permission. Thank you!