You won't believe how easy it is to add this apple juice and vodka recipe to your cocktail collection. It's a quick and simple drink that you can make in just five minutes, with only a few ingredients!
Vodka is the preferred alcohol of many. It's a hard liquor with soft, clean notes that pair well with almost any fruit juice.
Mixing it with apple juice makes a delightful drink. Apple imparts a sweet, tart flavor that balances its liquor taste.
At the same time, lemon juice adds vibrancy and zest to make it somewhat refreshing.
We've also added some sugar to tie all the different flavors together. But don't run just yet; we've made sure to limit it to daily recommended sugar intake amounts.
Lastly, we've topped this drink with a dash of ground cinnamon. The apple-cinnamon pair is a delicious duo that we guarantee will have you sipping this cocktail for days.
What Is Apple Juice and Vodka Called?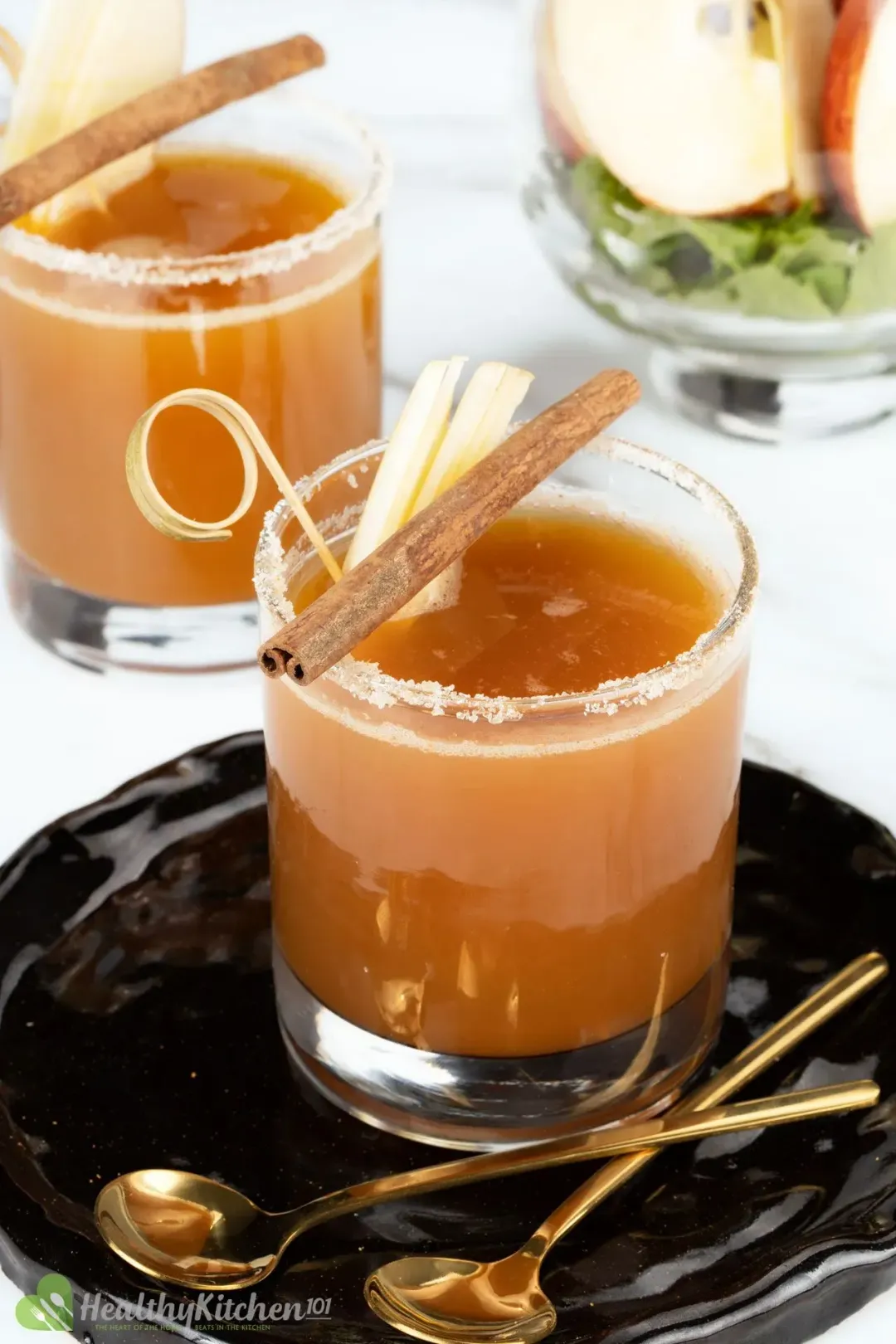 Combining apple juice and vodka creates a Screwdriver drink, though a typical Screwdriver comprises orange juice and vodka.
In this case, we replace orange with apple juice. So you're better off calling it an Apple Screwdriver.
For a near traditional Screwdriver cocktail, you can try our Vodka and Orange Juice Recipe, which is just as delicious!
And we understand that vodka and apple juice distinctly differs in taste from the standard recipe. But you can borrow a screwdriver and stir the drink for that authentic touch!
Whatever the case, don't get too stuck over the name. Referring to it as apple juice and vodka is absolutely fine.
Is Apple Juice and Vodka Healthy?
We won't sell apple juice and vodka as a healthy drink. But we've made sure to limit the alcohol to a moderate amount per serving.
1. Moderate Alcohol
According to the dietary guidelines, our vodka servings amount to what's considered moderate drinking. Moderate drinking means restricting liquor such as vodka to 1.5 oz/day for women and 3 oz/day for men.
It gives some sense of control since moderate alcohol consumption poses a lower risk to your health compared to excessive drinking. But be aware that it also comes with virtually empty calories.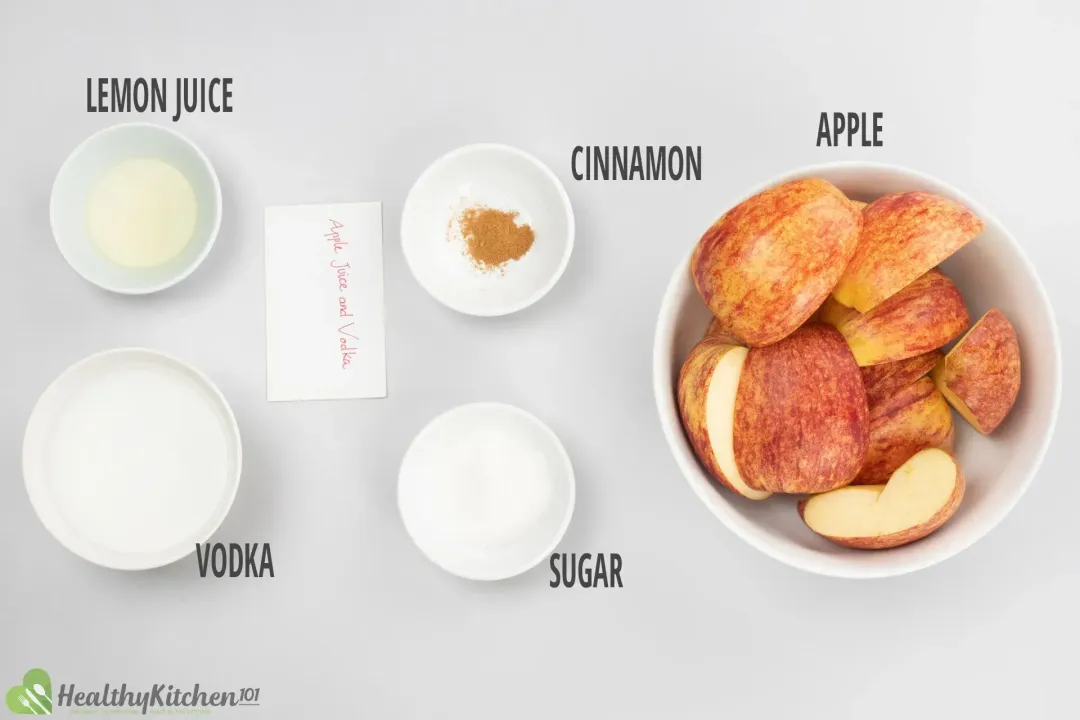 That's why it's essential to know how much you're consuming. And unlike drinking at a cocktail bar, our apple juice and vodka recipe lets you in on the details.
We have some apple and lemon juice in the mix. And though they provide small amounts of potassium and vitamin C, they're not enough to suggest this cocktail as remedial.
Cinnamon, too, is a medicinal spice. In this case, it pairs exceptionally well with apple to complement its flavor.
2. Less Sugar
Lastly, we've limited sugar to only 13% of the added sugar limit according to USDA guidelines.
You don't have to cut it out of your diet to maintain a healthy lifestyle. But we can attest that less is better when it comes to sugar.
How to Mix This Cocktail
Even without a standard cocktail mixer, you can mix this drink to come up with a rival beverage.
Measure and pour the apple juice, lemon juice, vodka, and sugar into a pitcher. Then stir the mixture until the sugar has dissolved.
Add ground cinnamon to the cocktail and stir until well-mixed. Put ice into your glasses and pour in the cocktail. Serve it immediately for a potent drink.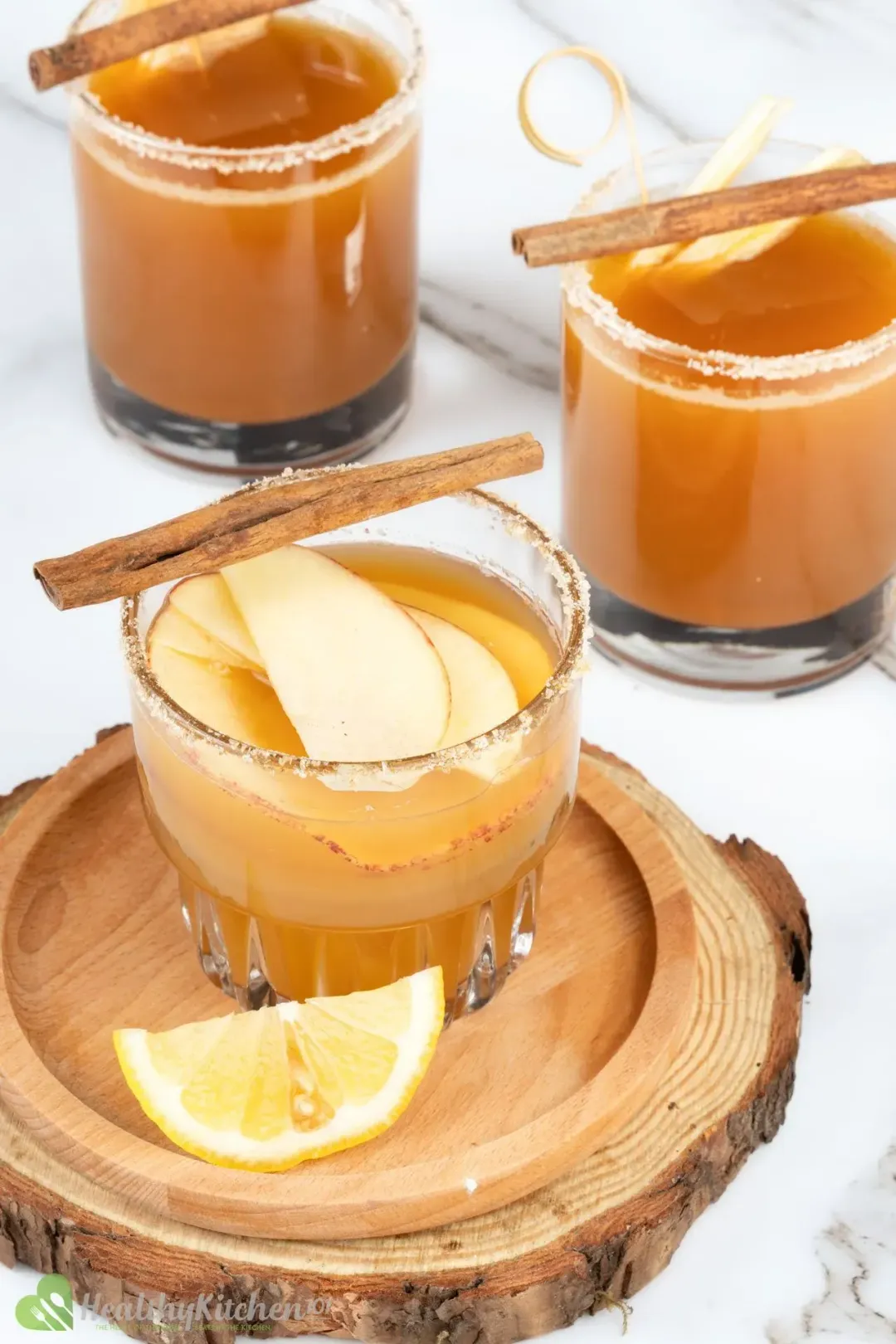 For the full cocktail experience, improvise with a mason jar or a coffee mug. Add all the ingredients (including ice), secure your container, and shake it for about 15 seconds.
Pour the juice into glasses and enjoy your homemade apple juice and vodka cocktail!
You can make this drink a healthier one using our fresh green apple juice recipe or this sugar-free drink with apple juice.
Can You Freeze Apple Juice and Vodka?
Yes, you can freeze apple juice and vodka. Though, compared to straight fruit juice, vodka takes longer to reach a frozen state.
That's because 80 proof vodka contains approximately 40% alcohol, freezing at about -16°F.
Most household freezers only reach 0°F. But diluting vodka with apple juice allows it to freeze at relatively higher temperatures.
You can enhance the process by adding a little bit of water and leaving it to freeze overnight. Use any freezer-proof glass and spare an inch of space at the top to prevent the glass cracking/exploding with liquid expansion.
When you're ready to drink it, place the glass under warm, running water. Leave it for roughly a minute then set it aside to defrost.
For more delicious drinks, check out our healthy juice recipes.
Calories
This apple juice and vodka recipe contains 133 calories per serving. Most of these come from vodka, which contributes about 50% of the total calories.
You can choose to reduce the amount of vodka in this recipe to suit your daily caloric intake. It will not significantly alter the taste, but it mellows the potency, and you might find that you prefer it.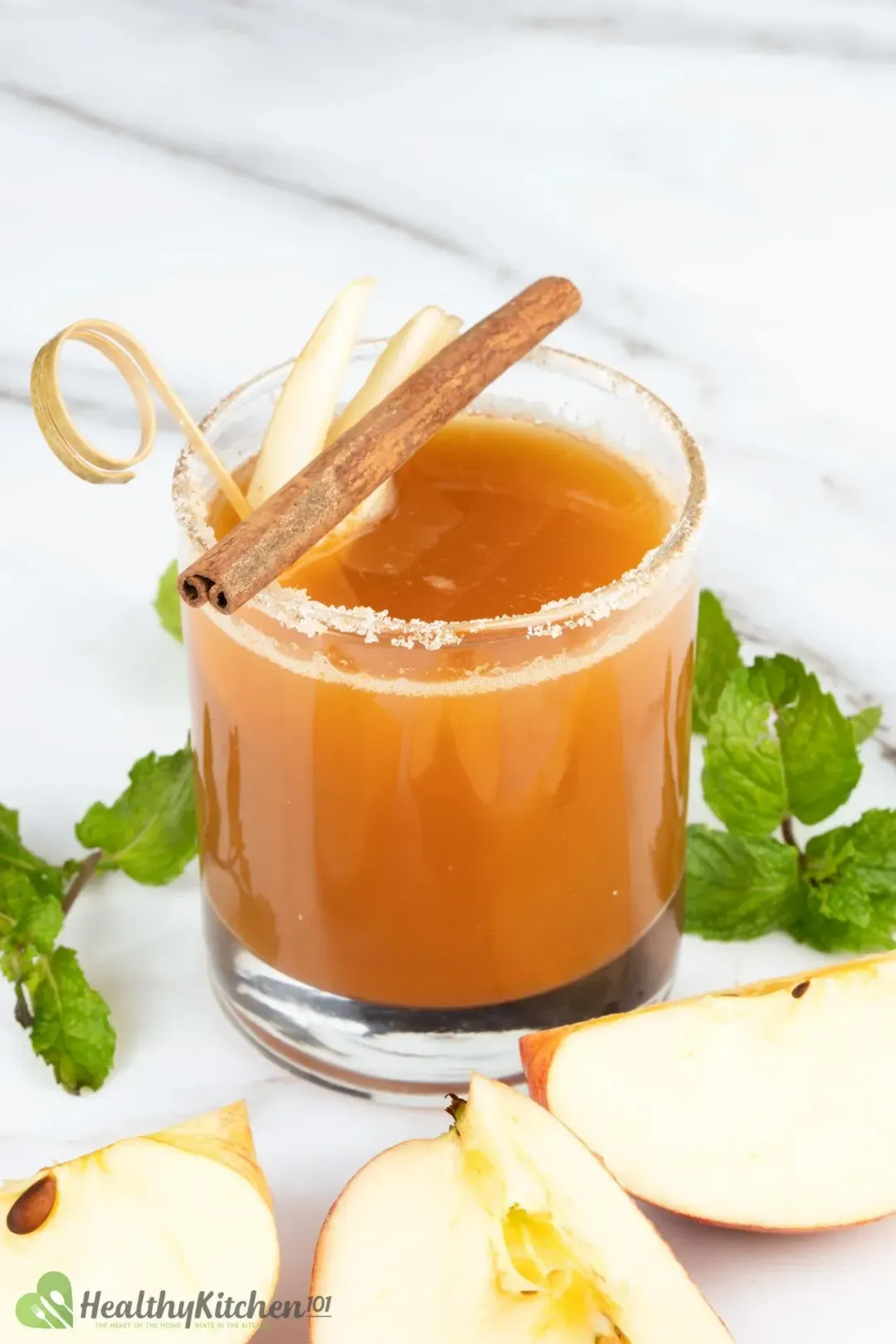 Carbs, in the form of sugars, contribute most of the calories.
Again, feel free to further reduce the amount of added sugar in this apple juice and vodka recipe. Just taste and test as you go along.
Overall, 130 calories is a decent amount for a cocktail. It's still liquid calories, but with the main components moderated for your guilt-free pleasure!
To try out other juices, check out one of our favorite juice recipes with carrots and apples. Or, these homemade apple juice recipes that explore more healthy options.
Some More Tasty Beverage Recipes You'll Love: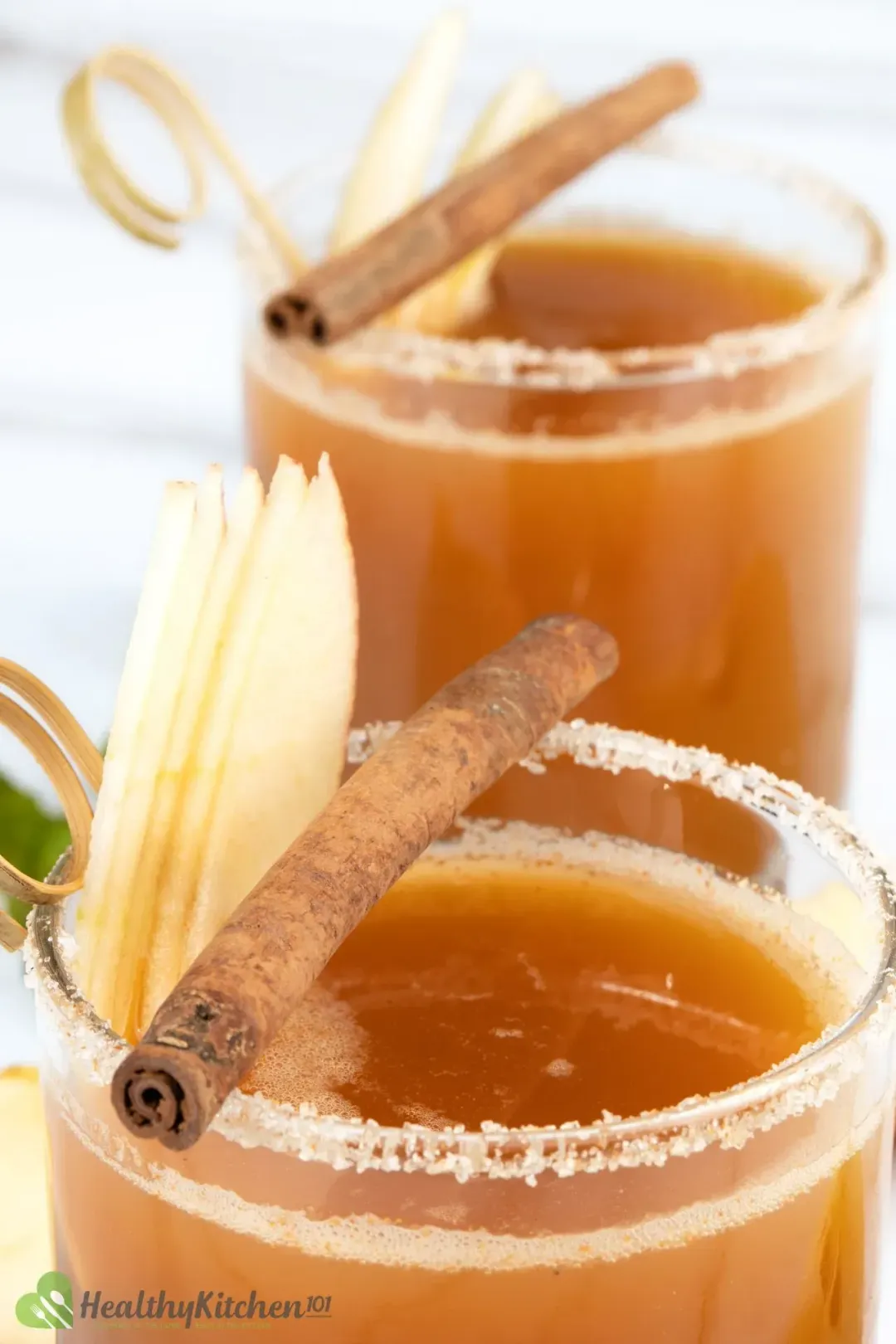 Apple Juice and Vodka
This apple juice and vodka recipe is a spicy cocktail for the crowd and the crew. Serve it up to boast a lovely evening and enjoy its cinnamon-apple essence.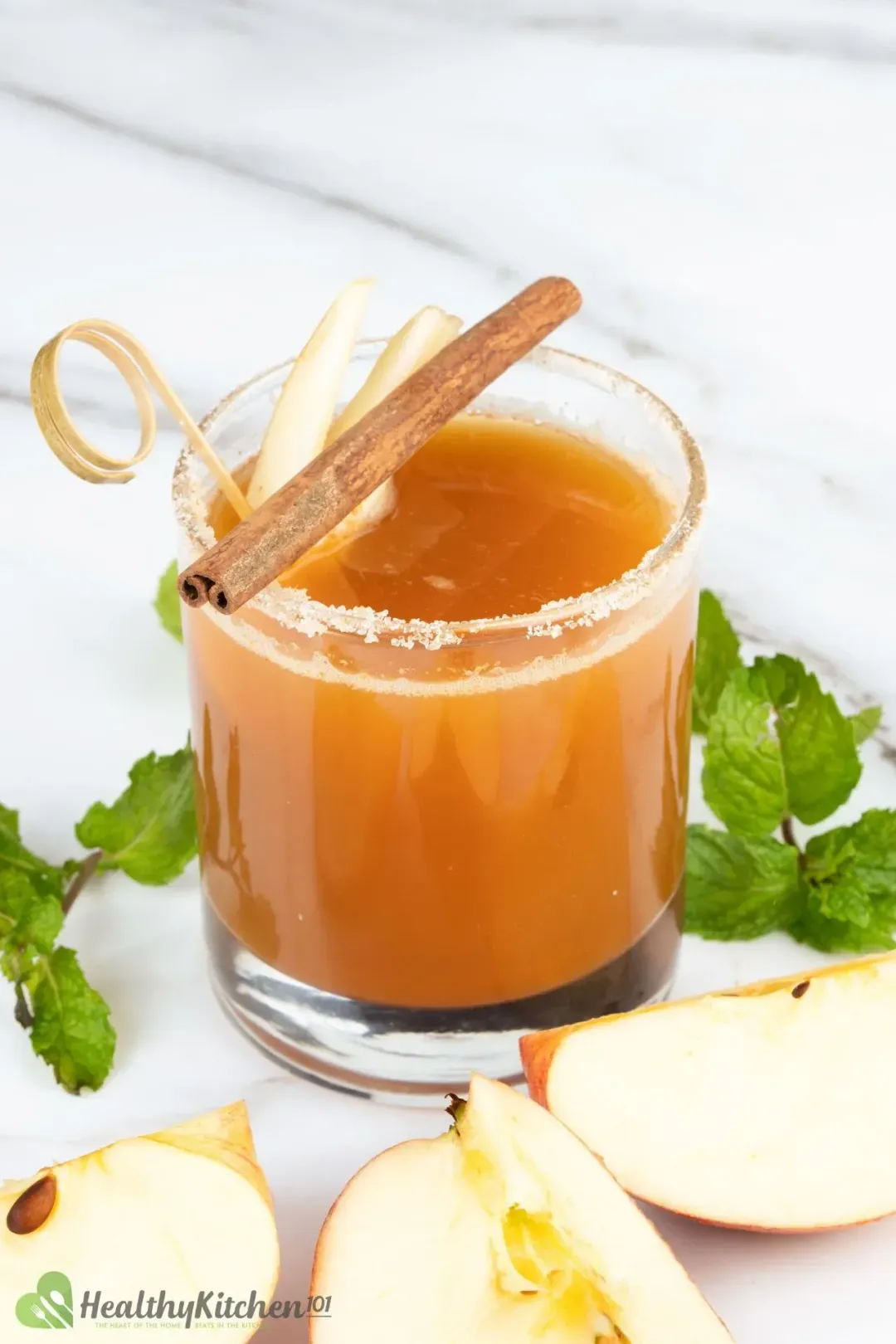 prep TIME

5 mins

total TIME

5 mins
COURSE

Beverage

CUISINE

American

SERVINGS

CALORIES

133 kcal
INGREDIENTS
1/4 tsp

cinnamon

(ground)
INSTRUCTIONS
1
Add apple juice, vodka, lemon juice, and sugar into a large pitcher. Stir until sugar dissolves.
2
Add cinnamon and stir until well-mixed.
NUTRITION
Nutrition Facts
Apple Juice and Vodka
Amount Per Serving (1 serving)
Calories 133
% Daily Value*
* Percent Daily Values are based on a 2000 calorie diet.
Keywords: Apple Juice and Vodka Recipe, Homemade Apple Juice and Vodka, How to make Apple Juice and Vodka Recipe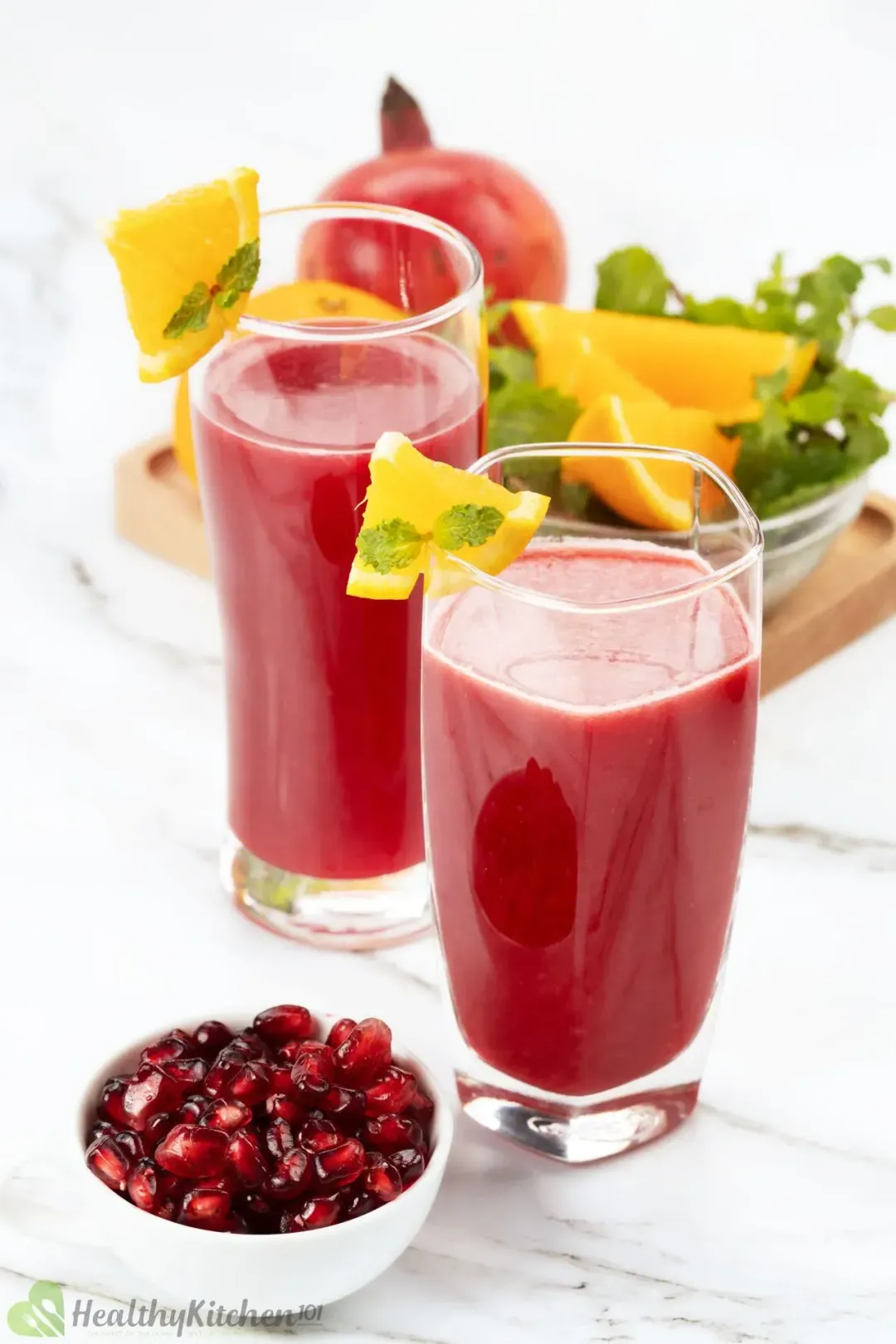 Previous Recipe
Orange Pomegranate Juice
Orange Pomegranate Juice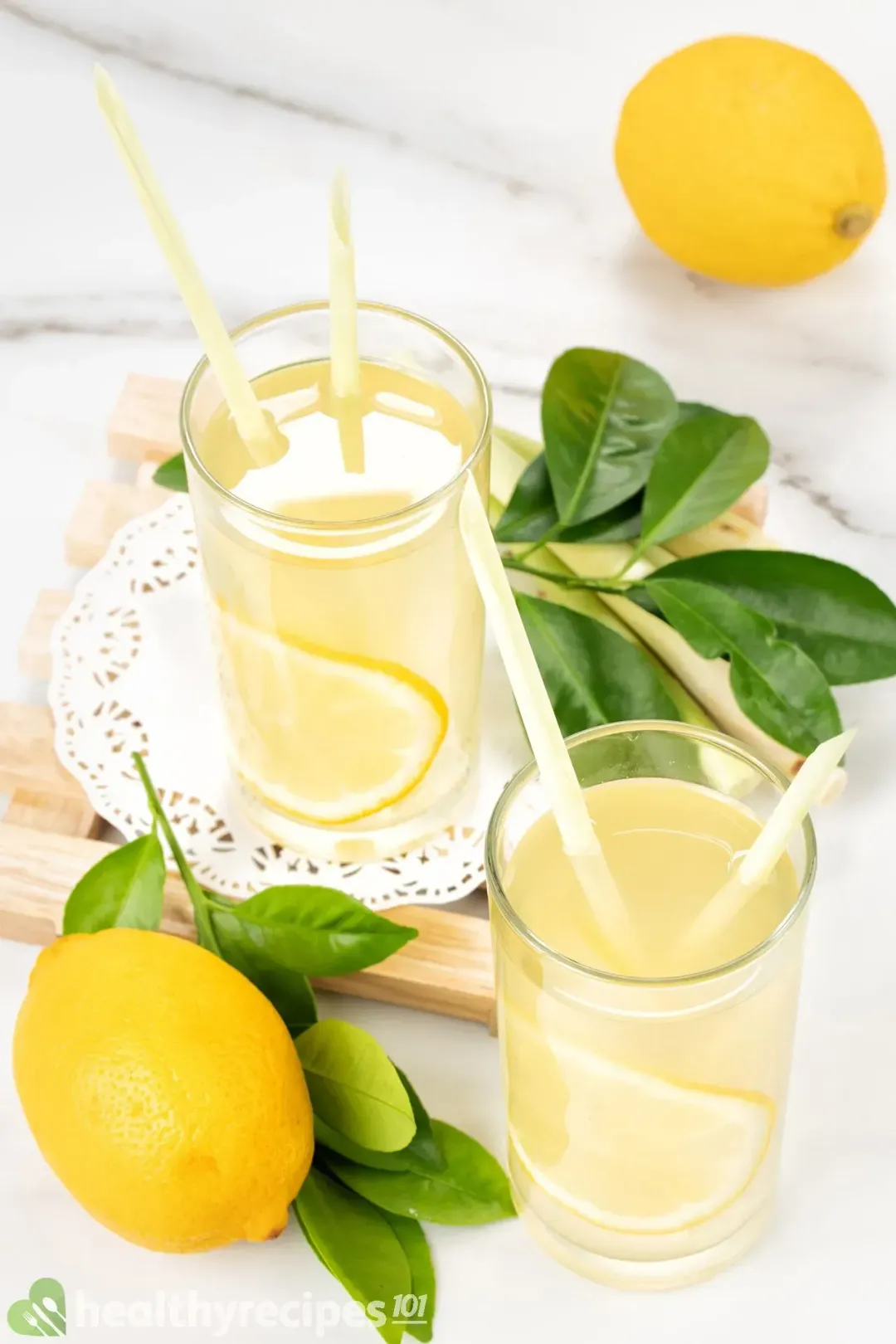 Next Recipe
Apple Cider Vinegar and Lemon Juice
Apple Cider Vinegar and Lemon Juice
This is so simple but tasty. I love the flavors, sort of reminds me of apple pie.

An easy mix to turn basic ingredients into something nice. Served ice cold it's brilliant. Since you've got a lemon handy zest adds nice aroma.

Absolutely, Jordan! The 'zesty' tip is an excellent way to make this drink even more vibrant. Glad you enjoyed it!

Great mix! I like cinnamon and lemon juice so this is a good idea.

Thanks, Madi. I hope you enjoy them!

It's good. Can't even tell it's got alcohol in it (which is a little scary).

I used Clean Vodka, which is non-alcohol vodka. They make a Gin, Rum, and tequila and say they are working on a whiskey/bourbon.

Just wondering what's on the rim of the glasses in the photos? Sugar?

Yes! That's right, it's a lime and sugar rim.