For those salmon-lovers, seeking new ways to enjoy this incredible fish, why not marinate them? Different spices and herbs combinations bring unique dining experiences. Our collection of salmon marinade recipes will take your salmon journey to the next level.
Which Spices Go Well With Salmon?
Salmon is a versatile ingredient, as it pairs well with many vegetables and grains. Depending on the cooking method and your preference, you can use a variety of spices to complement the fish.
If you fancy a simple and elegant salmon dish, season your fish with a pinch of salt and pepper. When spices don't overpower the natural flavor of salmon, you will be able to enjoy the ocean-fresh salmon to the fullest.
If you are a big fan of spicy and bold flavors, we suggest adding chili powder, lemon zest, grounded cumin, garlic powder, or onion powder to your marinade sauce. The choices may differ slightly, based on each recipe, yet you are guaranteed a flavorful salmon filet.
If a creamy salmon dish is a staple for you, consider adding paprika, cajun, or garlic powder to your rich and cheesy marinade sauce. The spices will help balance out the creaminess and perk up your dish.
Best Salmon Marinade Recipes
Now that your salmon filet is marinated to perfection, let's take a glance at our must-try recipes.
Do You Wash Salmon Before Marinating?
While many people think washing salmon will keep it clean and free of bacteria, it's a bad idea. USDA doesn't recommend rinsing salmon under running water, as the bacteria may splash onto other ingredients and surfaces. Cooking the salmon thoroughly is enough to kill those harmful bacteria.
Should You Thaw Frozen Salmon Before Marinating?
The answer is yes.
Marinating frozen salmon is not advisable as this makes it more difficult for the seasonings to be absorbed in the fish. Home cooks should know the proper way to defrost fish so that the quality and texture can be maintained.
You shouldn't thaw frozen salmon at room temperature or immerse it in hot water, as the bacteria can multiply in both situations. Moreover, doing so will ruin the surface of your filet. Instead, let it thaw in the fridge for a few hours before marinating.
How Long Should You Marinate?
There isn't a fixed amount of time for marinating salmon.
It depends on the thickness of your filet and the marinade you use.. The thicker the filet, the longer it will take. If your sauce contains citrus juices which are high in acidic content, you shouldn't let the fish sit for more than 5 minutes, or it will turn mushy.
With our diverse collection of salmon marinade recipes, we hope to have you covered for any occasion. Pick one to try out today, and share your wonderful experience with us.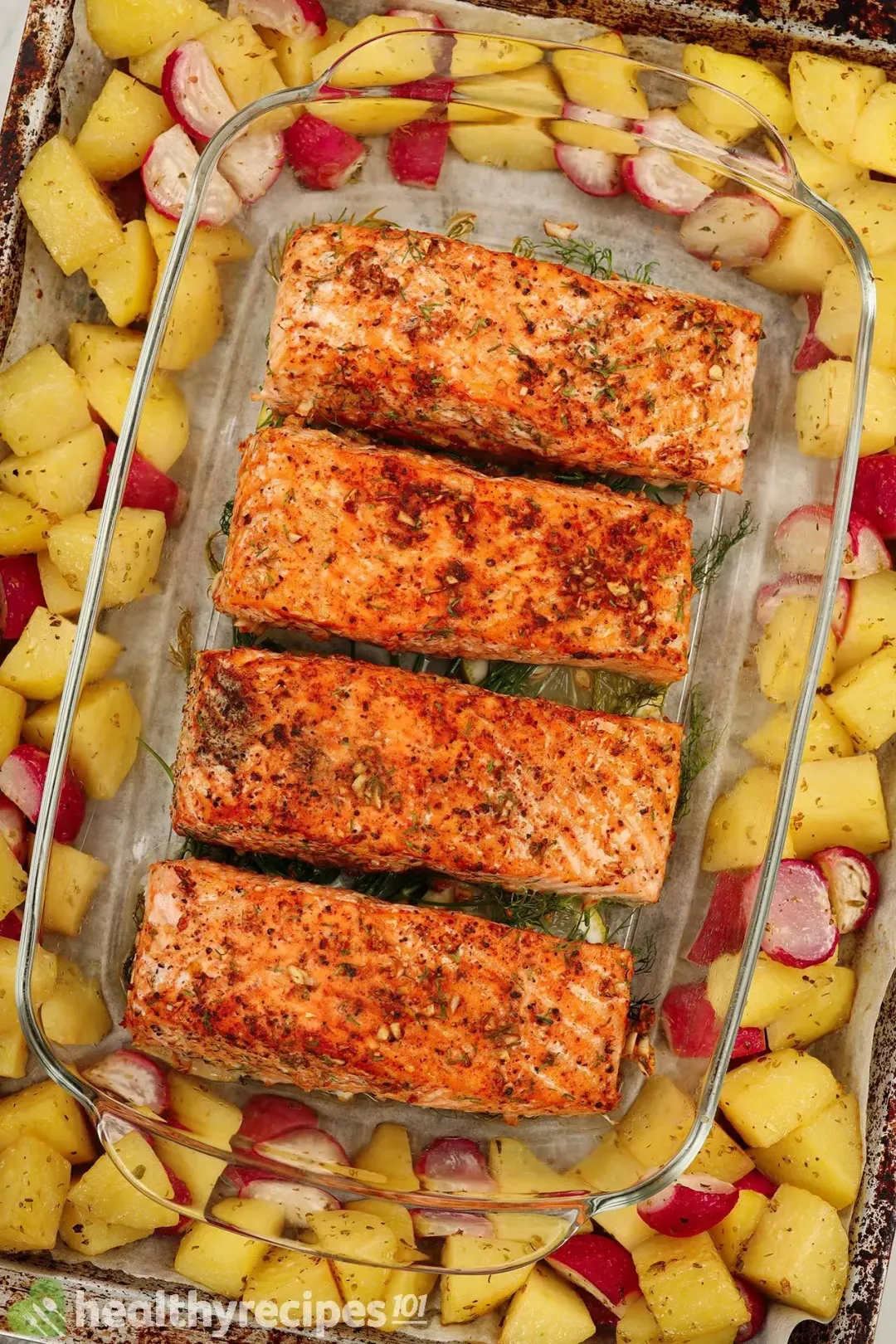 Salmon Marinade Recipes
From classic to unique marinade secrets, we have it all right here in our collection of salmon marinade recipes.
Ingredients
Directions
Choose a recipe that you like.
Gather the ingredients.
Follow the instructions to give you incredibly tasty salmon marinade recipe in less than 45 minutes!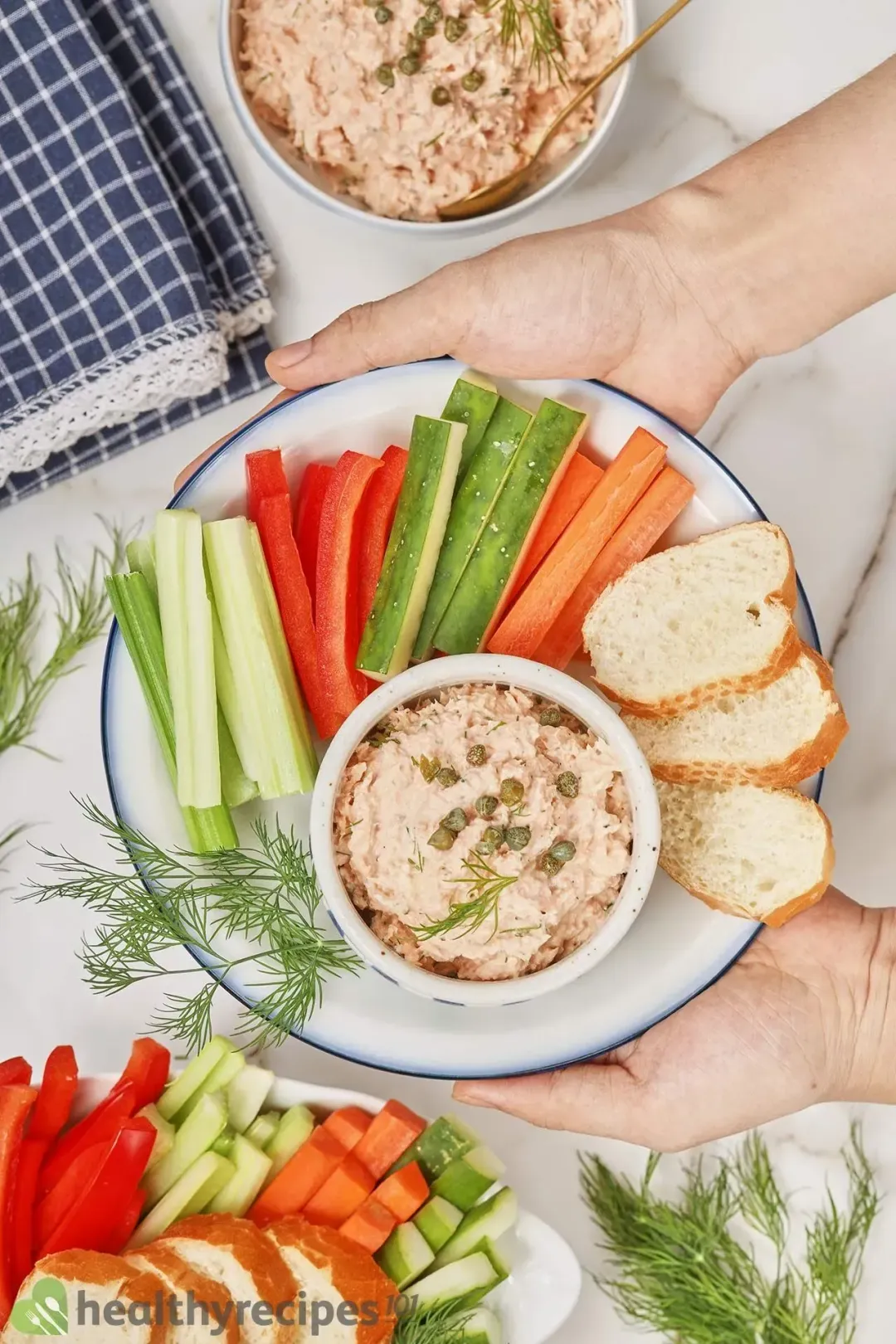 Previous Recipe
Salmon Dip Recipes
Salmon Dip Recipes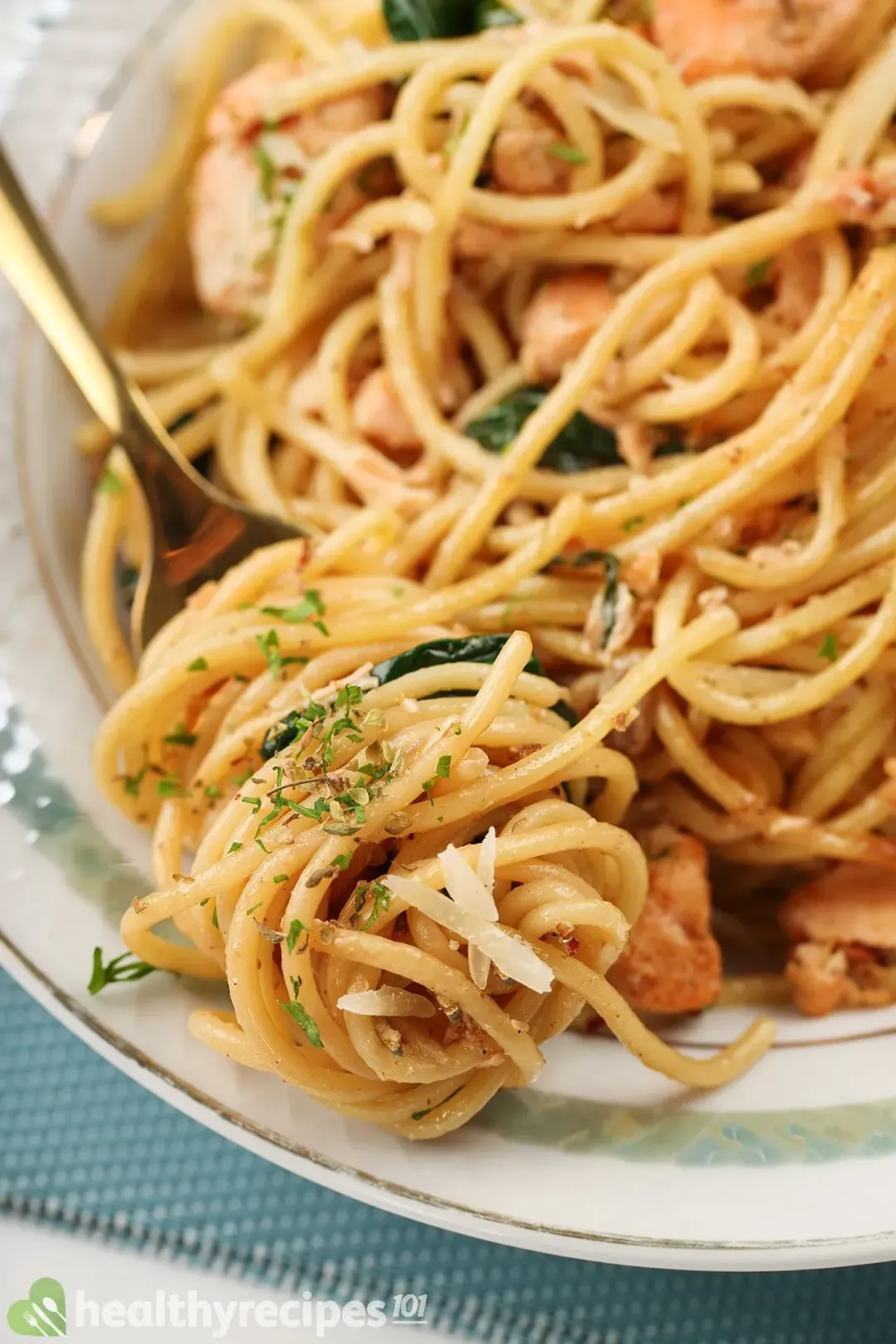 Next Recipe
Salmon and Pasta Recipes
Salmon and Pasta Recipes
Writer, Author
Luna Regina is an accomplished writer and author who dedicates her career to empowering home cooks and making cooking effortless for everyone. She is the founder of HealthyKitchen101.com and HealthyRecipes101.com, where she works with her team to develop easy, nutritious recipes and help aspiring cooks choose the right kitchen appliances.
Comments/ Reviews