When it comes to cooking, it's good to have a few safety dishes that you can easily make using ingredients available in the kitchen. Whip them up for a quick fix on a busy day or use up the leftovers. Not just that, these shrimp stir-fry recipes pack a whole bunch of flavors that you will truly relish.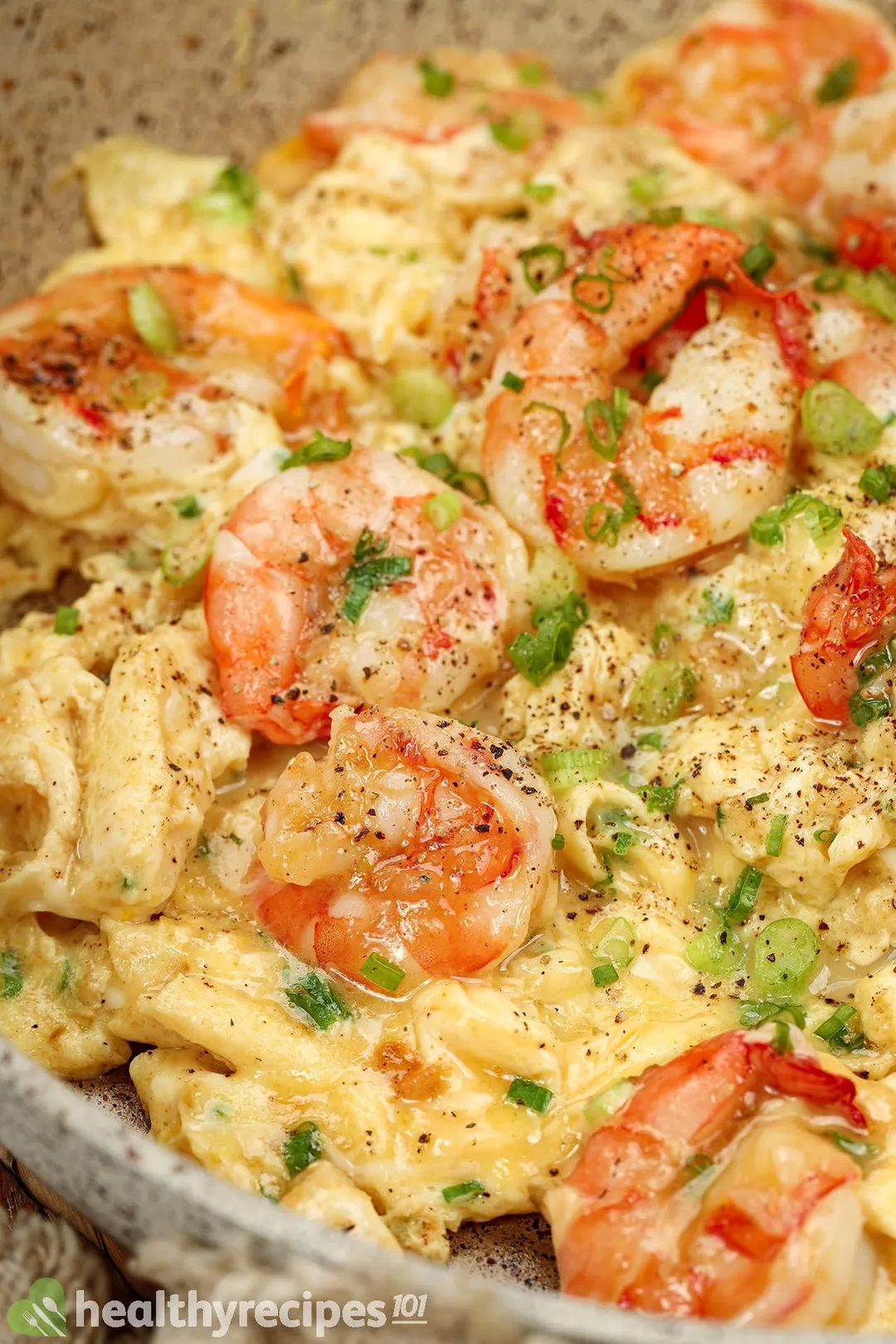 Ingredients You Can Use to Make Shrimp Stir-Fry
The great thing about these shrimp fry recipes is that they are incredibly adaptable. You can use almost any ingredients to create a colorful and exciting plate. Here are some essential ingredients to start with:
Use meat to add proteins and other nutrients to your dish. Besides shrimp, seafood like squid and fish also make for a fantastic addition to the dish with their briny flavors and sweet undertones. Or, you can opt for chicken, beef, and pork for a more savory taste. 
Since stir-fry dishes are a great way to use up leftover vegetables, you can use anything that's available in your fridge. Most shrimp stir-fry recipes feature carrots, green peas, broccoli, onions, mushrooms, and bell peppers to add some crunchiness to contrast the shrimp's delicious tenderness. 
Since these dishes have a Chinese origin, they use multiple herbs and spices to harmonize the flavors and give an aromatic undertone. Green onions, garlic, and ginger are some of the most common choices because of their robust and peppery taste.
Check Out Our Most Popular Shrimp Stir-Fry Recipes
Stir-fry dishes are far from difficult. However, cooking is all about the details, so here are some tips and techniques that could improve the quality of your dish:
Prepare the Ingredients in Advance
Stir-frying involves cooking food over high heat for a short time, leaving little room for multitasking. Make sure you have everything ready and set to the side so that once you turn the stove on, all you need to do is toss the food into the pan. 
Use Oil With a High Smoke Point
An oil's smoke point is the amount of heat it can withstand before it starts to burn, release an unpleasant odor, turn bitter, and lose its nutritional value. Stir-frying is a cooking method that requires relatively high heat, so you should choose oils with a high smoke point to ensure the dish's quality. Avocado oil, olive oil, sunflower oil, and canola oil are some varieties that can tolerate medium to high heat well. 
Before cooking, use paper towels to pat the shrimp's surface thoroughly to remove the extra moisture. This will ensure they brown better when stir-fried and don't end up with any unwanted steam from the excess water.
Aromatics such as garlic, green onions, or ginger should be cooked first when the heat is still relatively low so that they don't lose their flavors. As you keep cooking, they will infuse the oil and other foods with their signature aromas in a subtle but effective way. 
Cook the Shrimp and Vegetables Separately
Since these ingredients have different cooking times, you shouldn't simply toss everything into the pan all at once. The shrimp should be cooked first, removed when it's nearly done, and then tossed back in with the veggies later on. 
What to Serve With Shrimp Stir-Fry
Shrimp stir-fry dishes are fuss free through and through, so it's no surprise that they can also be eaten with just about any side dish. If you want a simple meal, here are some suggestions:
A classic way to enjoy shrimp stir-fry dishes is to pair them with a bed of rice or some noodles. It makes for an effortless yet incredibly filling meal. There's a wide variety to choose from, like jasmine rice, brown rice, cauliflower rice, soba noodles, egg noodles, etc. This ensures you don't have to worry about the meals becoming repetitive. 
Another classic Chinese dish that you can easily make to pair with stir-fried shrimp is egg rolls. Its delectable combination of crispy shells and tender filling is unparalleled, creating an Asian-themed meal bursting with exciting flavors. 
Once you're done making shrimp stir-fry, you can fry an extra side dish to make a complete meal. The ingredients don't have to be complicated; rice, eggs, tofu, or tempehs work just fine. Season them with flavorful sauces and spices, and you can have a delectable side ready in the blink of an eye.
Convenient, easy-to-make, and comforting, these shrimp stir-fry recipes have all the solutions to a busy person's cooking problems. With a choice of so many dishes on this list, we hope you find something exciting when you're yearning for homemade food.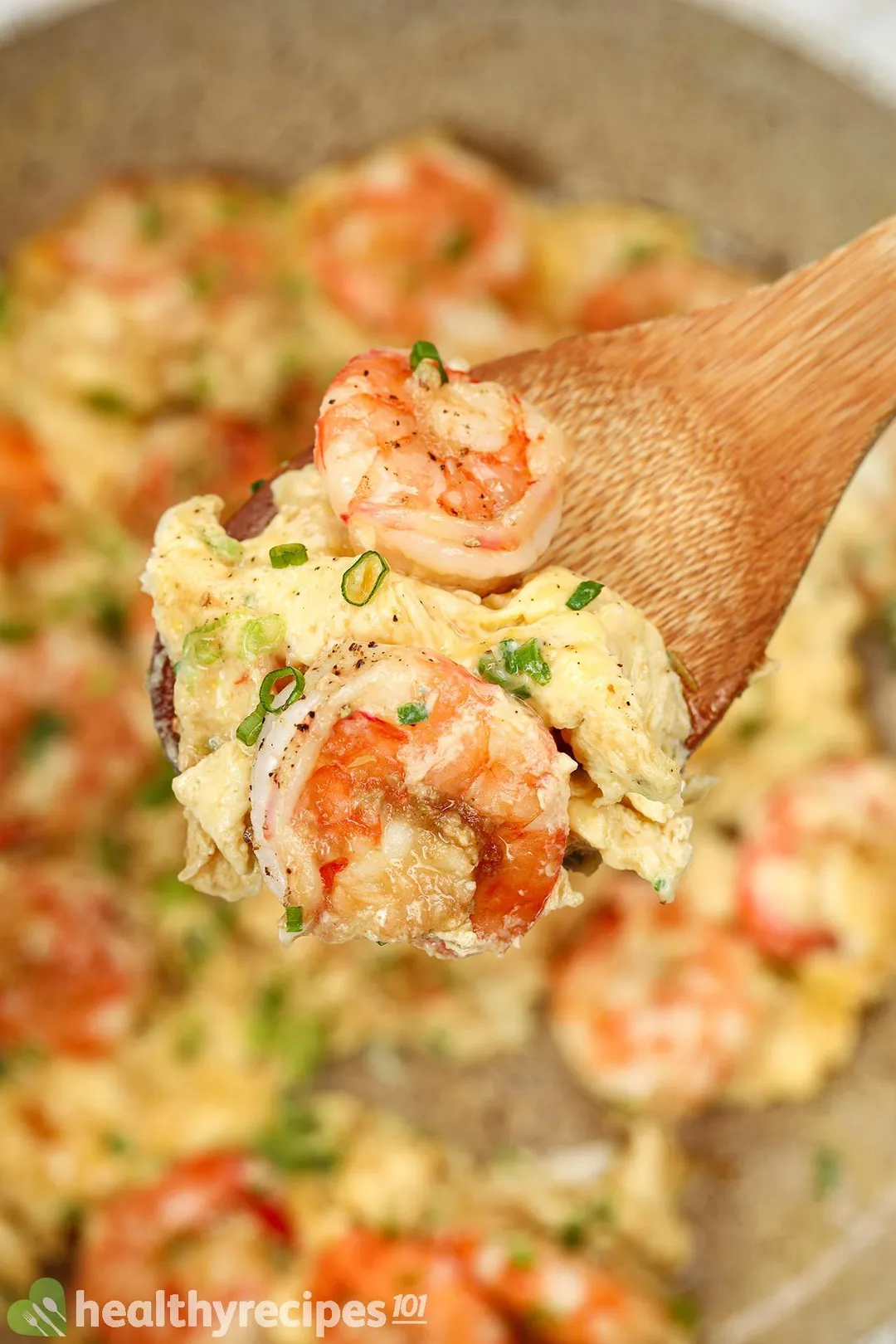 Shrimp Stir-Fry Recipes
Quick, easy, and customizable, these shrimp stir-fry recipes are proof that preparing good food isn't always complicated.
Ingredients
Directions
Pick your favorite recipe.
Gather the ingredients.
Follow the instructions to give you incredibly tasty shrimp stir-fry dishes ready in less than an hour!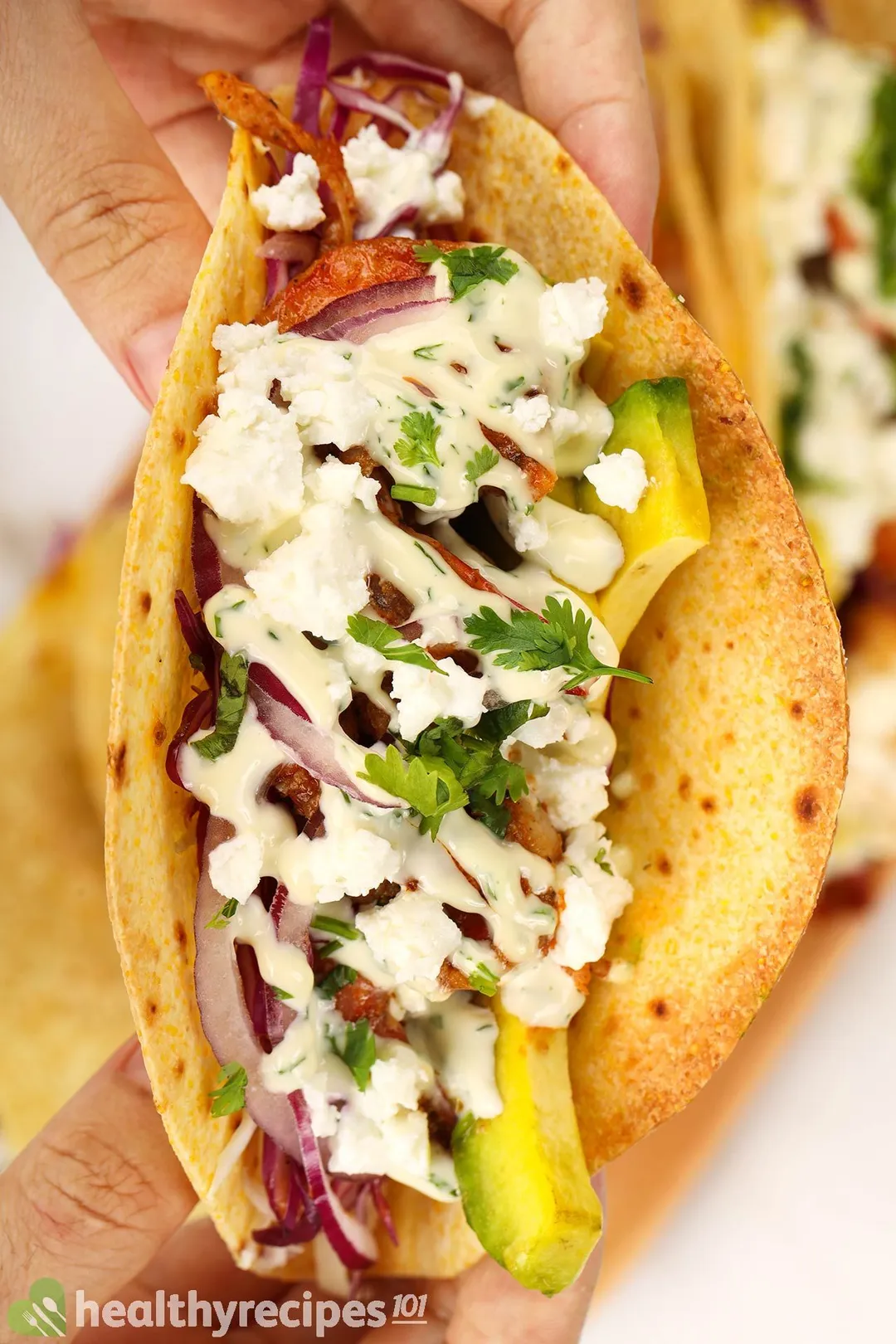 Previous Recipe
Shrimp Tacos Recipes
Shrimp Tacos Recipes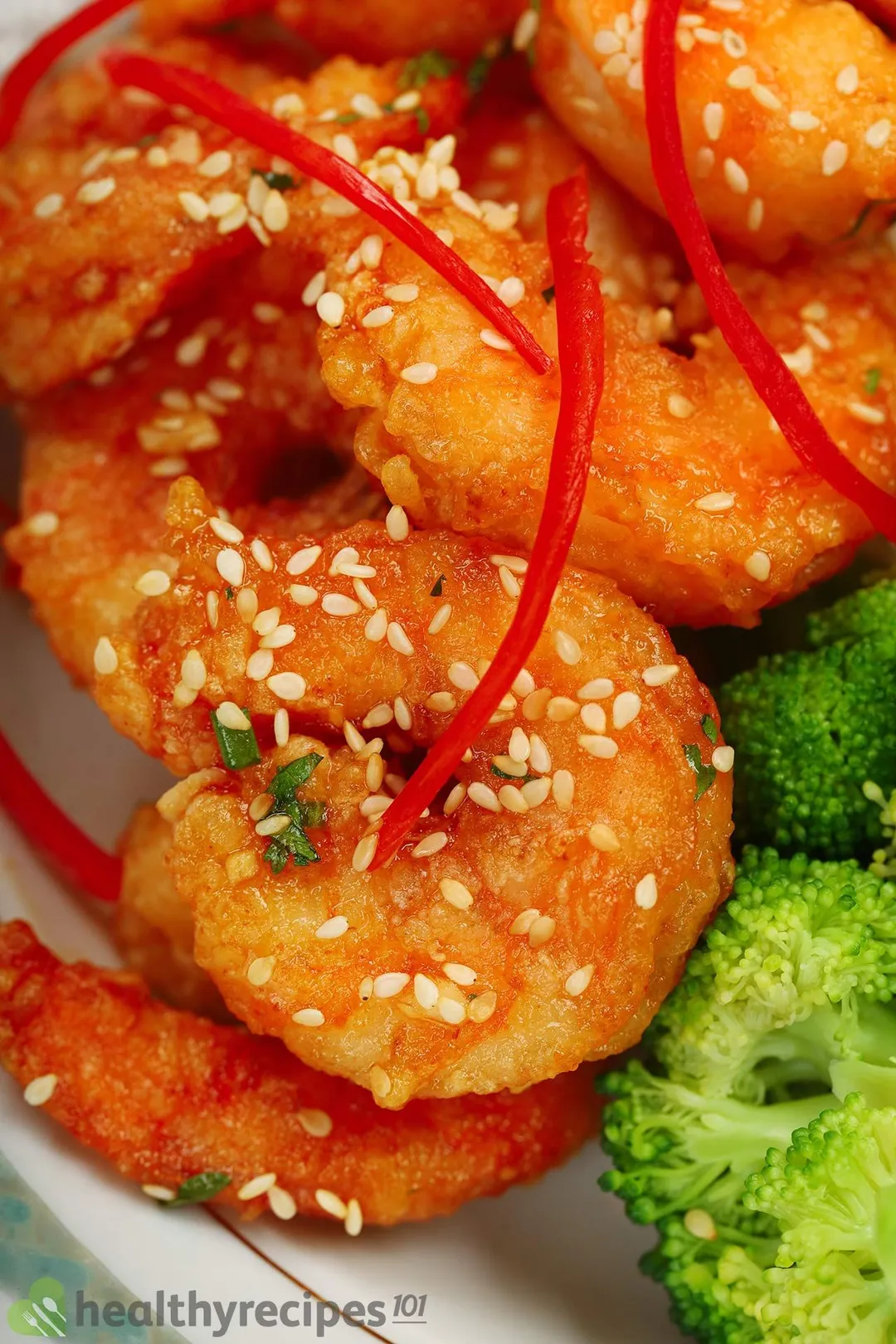 Next Recipe
Fried Shrimp Recipes
Fried Shrimp Recipes
Writer, Author
Luna Regina is an accomplished writer and author who dedicates her career to empowering home cooks and making cooking effortless for everyone. She is the founder of HealthyKitchen101.com and HealthyRecipes101.com, where she works with her team to develop easy, nutritious recipes and help aspiring cooks choose the right kitchen appliances.
Comments/ Reviews