The star of today's Italian-style dishes is beef. These Italian beef recipes feature spaghetti and meatballs, as well as a unique take on regular pizza.
They are tasty, filling, and perfect for midweek and special-occasion meals. Best of all, you will still enjoy all the hearty flavors of Italian cuisine without having to go out to a restaurant!
Collection of Italian Beef Recipes
If you're looking for inspiration for your weeknight meals, check out the most flavorful Italian beef recipes that you can make at home with simple ingredients.
Reasons to Love
Italian cuisine offers a vast array of highly unique and delicious culinary dishes, and beef dishes are some of the most popular.
The majority of Italian beef recipes are reasonably priced. They use substances that are readily available on the market, which contributes to their affordability. If you have steak, bread, olive oil, cheese, and tomatoes, you can easily prepare many flavorful dishes.
Moreover, Italian beef recipes are all about improving the flavor of the original ingredients, while maintaining the highest level of simplicity. 
Lastly, the quality of the final dish depends on the ingredients and condiments you use. Whether you're cooking rice or pasta with tomato and bell pepper, or diverse pizza flavors, it all depends on the ingredients you choose and prepare. We'll discuss traditional Italian seasoning in the following section.
Seasoning, Spices, and Herbs for Beef
There are several typical herbs and spices that impart flavor to beef recipes in Italian cuisine. Here are 8 Italian culinary condiments you can use to enhance the flavor of your beef dishes:
Salt: Italian cuisine is renowned for its beautifully savory comfort dishes, and salt is the key to bringing out these flavors.
Garlic: Garlic is one of the spices most commonly used to impart a burst of flavor and aroma to meat. Use it with any stir-fried, grilled, or pan-seared steak.
Pepper: Freshly ground black pepper is ubiquitous in Italian meat dishes. In addition to its intensity, black pepper adds lemony and piney flavors to your food.
Bay Leaves: Italian chefs use these dried laurel tree leaves to season poultry and beef meals, as well as soups, stews, and sauces. Bay leaves release their flavor during slow cooking, adding another dimension to recipes that have been cooked for an extended period of time.
Rosemary: This herb grows profusely across the Italian countryside and is perfect for meat marinades and grilling.
Sage: This perennial herb is distinguished by its fuzzy gray-green leaves, earthy sweet-and-savory flavor, and peppery bite. Sage is nearly always used in grilled foods.
Fennel: Fennel has a licorice aroma that may be present in some sausages. Ground fennel loses its taste rapidly, so either use whole fennel seeds or grind them prior to use.
Marjoram: Marjoram is similar to oregano, but with a milder flavor and more flowery scent. You can use it fresh or dried in a variety of meat preparations, including marinades and stews. Due to its robust aroma, we recommend using marjoram sparingly so as not to overpower the beef's flavor.
Popular Ways to Cook Italian-Style Beef
Italian cuisine features a wide range of beef dishes; from lasagne to spaghetti you will undoubtedly discover a variety of flavorful meals.
In addition, Italian foods, such as pizza, are accessible in a variety of styles, increasing the popularity and diversity of Italian-style beef recipes. Other famous Italian cuisine options include salads, soups, and appetizers, all of which are adored by meat lovers everywhere.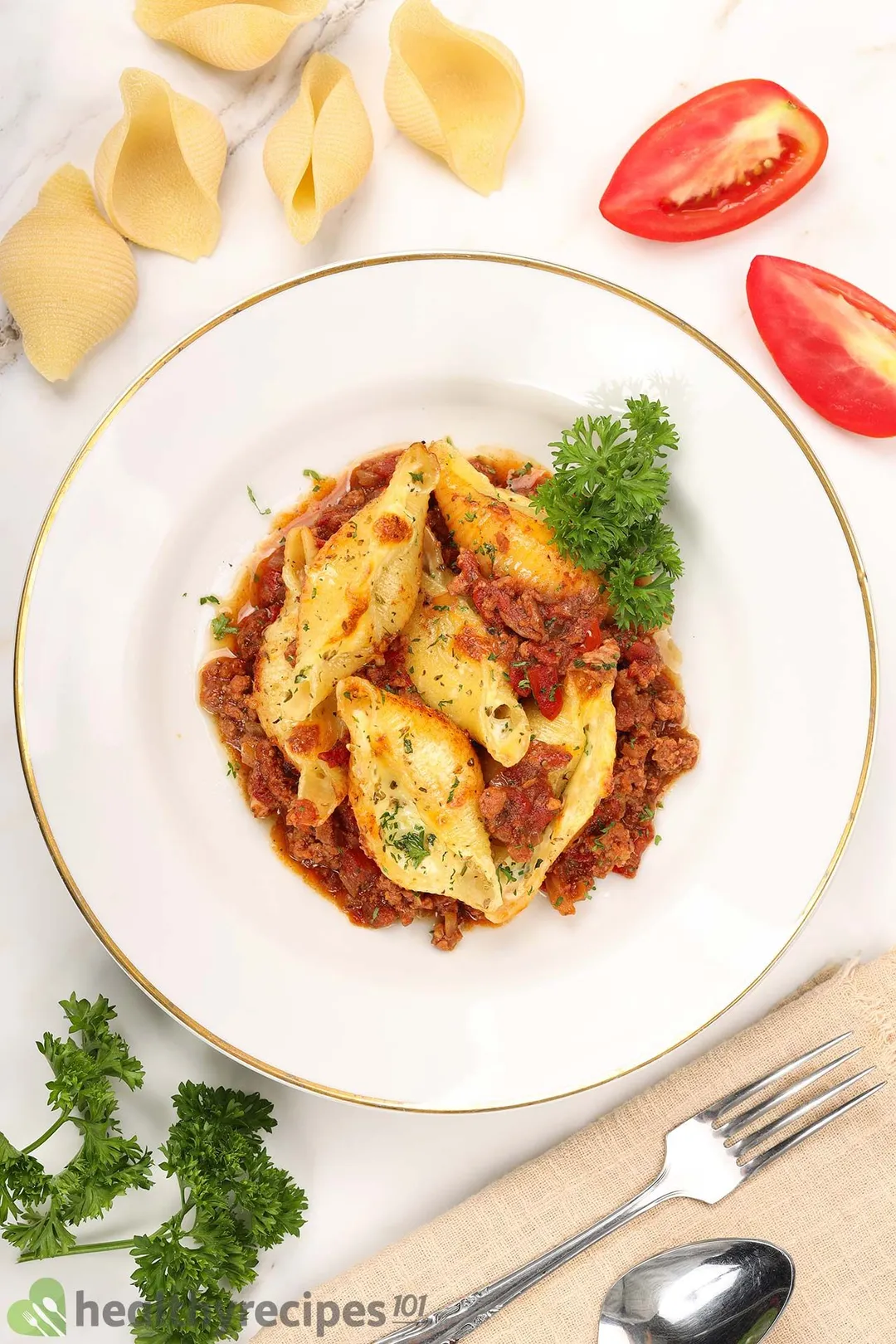 Italian Beef Recipes
Whether you've prepared Italian beef recipes before or this is your first time, these dishes will transport you to Italy with each bite.
Ingredients
Directions
Choose a recipe that you like.
Assemble all the essential ingredients.
Follow the instructions to give you incredibly tasty Italian beef recipe in less than 40 minutes!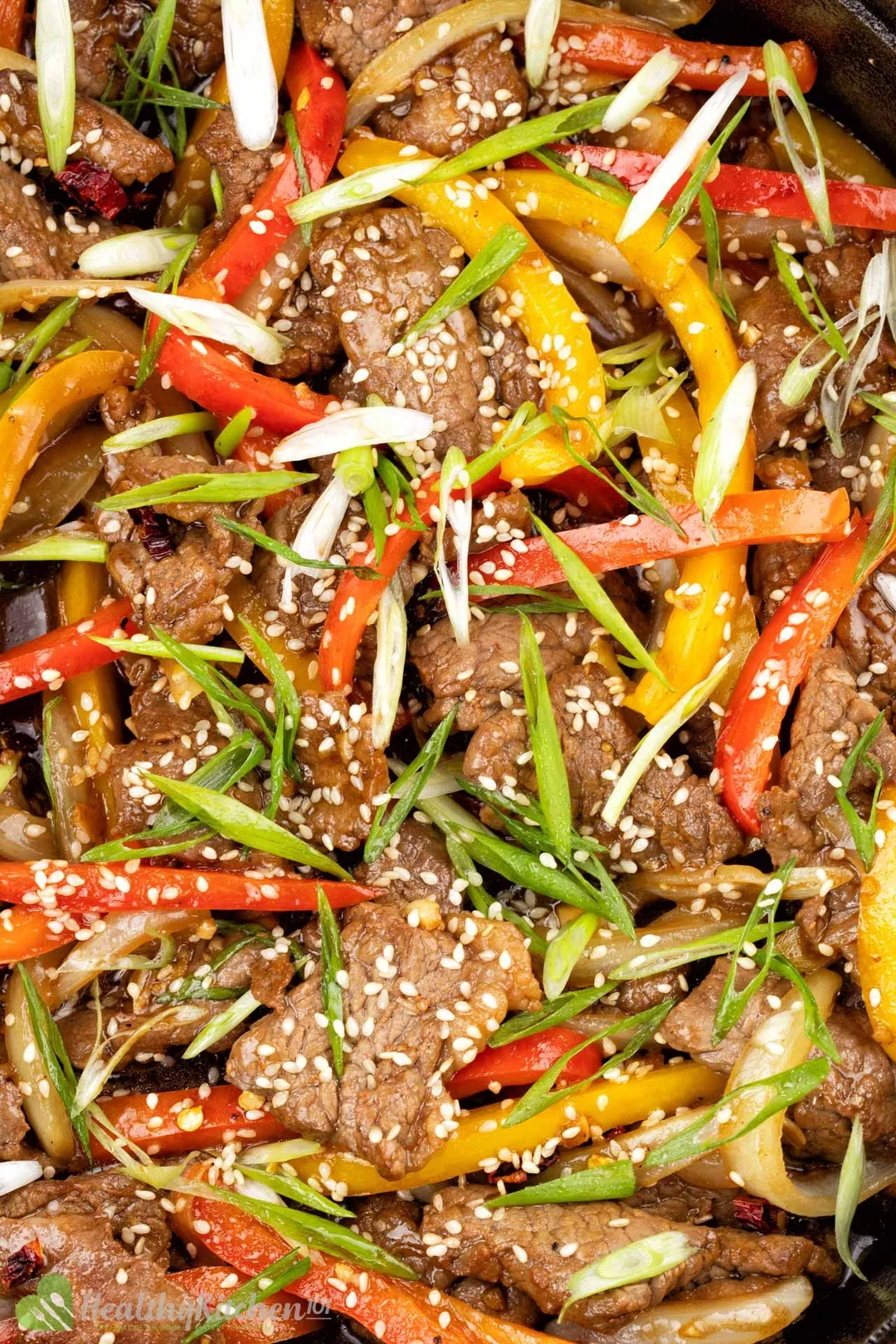 Previous Recipe
Asian Beef Recipes
Asian Beef Recipes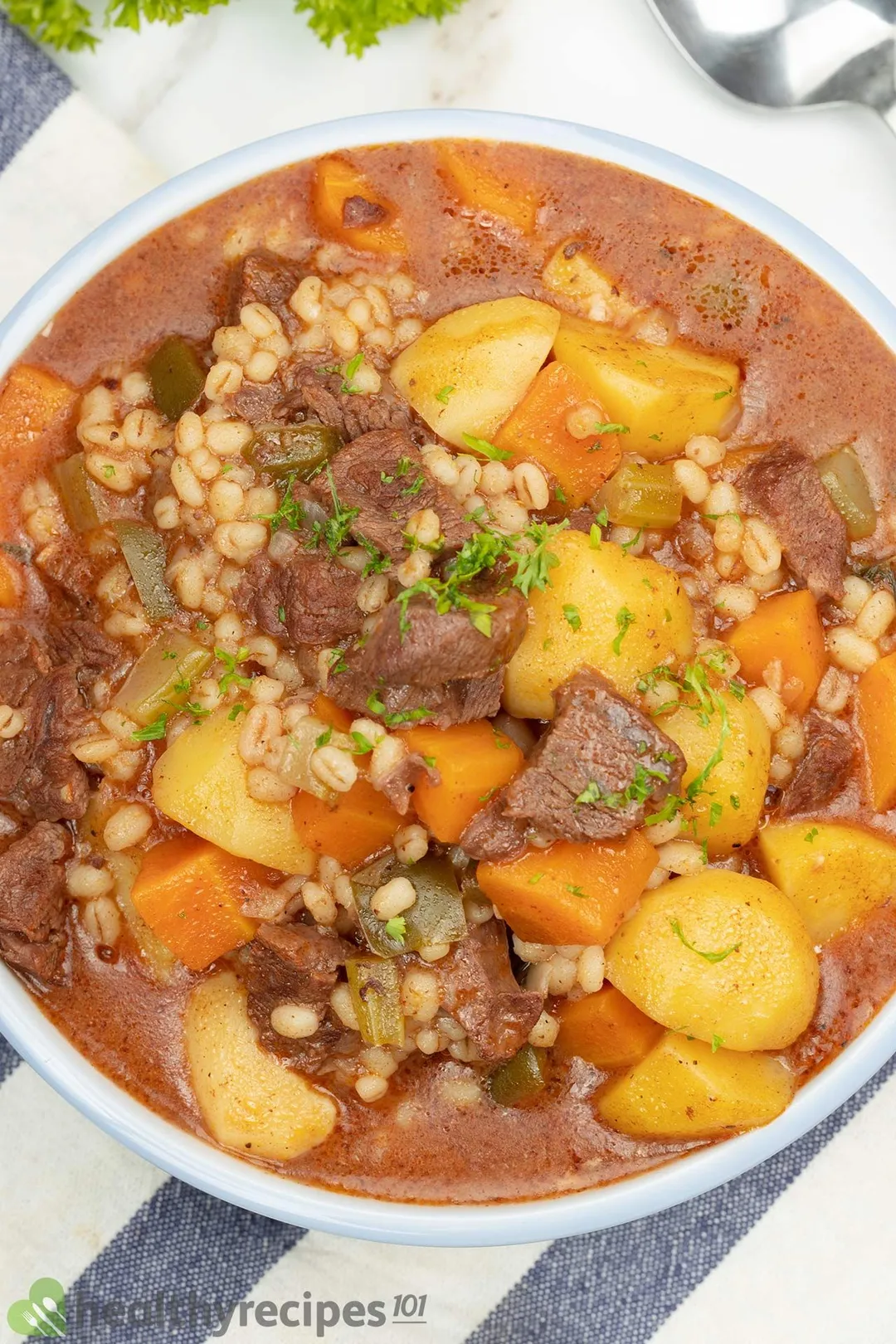 Next Recipe
Beef Soup Recipes
Beef Soup Recipes
Writer, Author
Luna Regina is an accomplished writer and author who dedicates her career to empowering home cooks and making cooking effortless for everyone. She is the founder of HealthyKitchen101.com and HealthyRecipes101.com, where she works with her team to develop easy, nutritious recipes and help aspiring cooks choose the right kitchen appliances.
Comments/ Reviews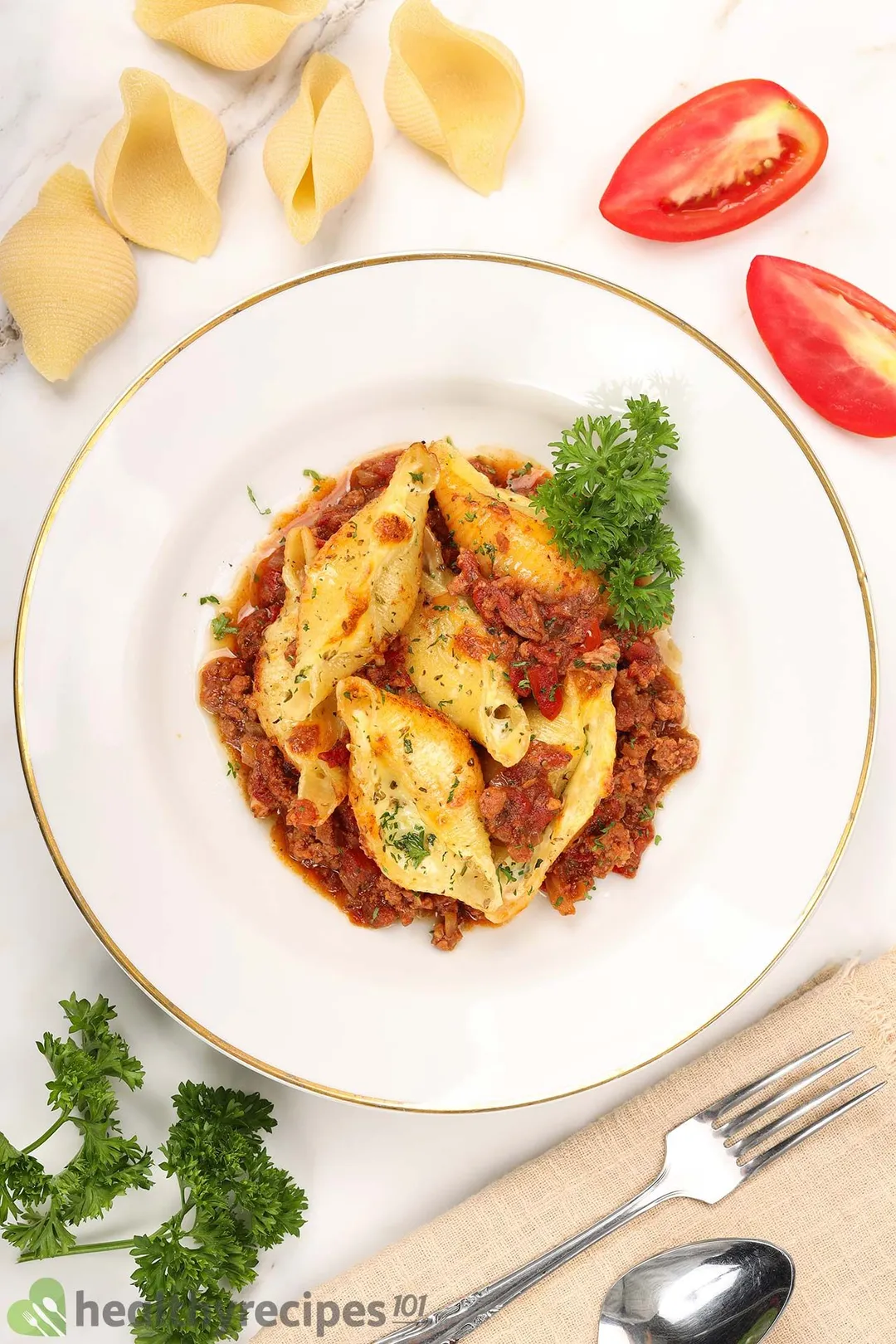 I recently tried the spaghetti bolognese and it did not disappoint! The spices were amazing, the beef was tender, and it was surprisingly easy to make. I'll definitely be making this dish again soon!