With this air fryer chicken breast recipe, you can now make a healthy, delicious, homemade dinner in only 25 minutes.
You'll only need a few simple ingredients to make a wholesome chicken meal with a side of salad. Before we start shopping for the ingredients, let's learn a few things about today's dish.
Is Air Fryer Chicken Breast Healthy?
Yes, today's air fryer chicken breast recipe is healthy. Here's why:
We're using boneless, skinless chicken breasts as the main source of protein for today's recipe.
We love using this particular piece of chicken in our recipes because it's low in fat and calories. A piece of 4-oz raw chicken breast is also packed with 25 grams of protein.
One serving of our air-fried chicken breast and salad contains 461 calories and 5.5 grams of fiber.
We also adjust the amount of saturated fat and sodium so that the numbers follow our healthy eating guidelines.
If you love similar healthy chicken recipes, check out our baked chicken breast recipe. It's just as simple, easy to make, and delicious.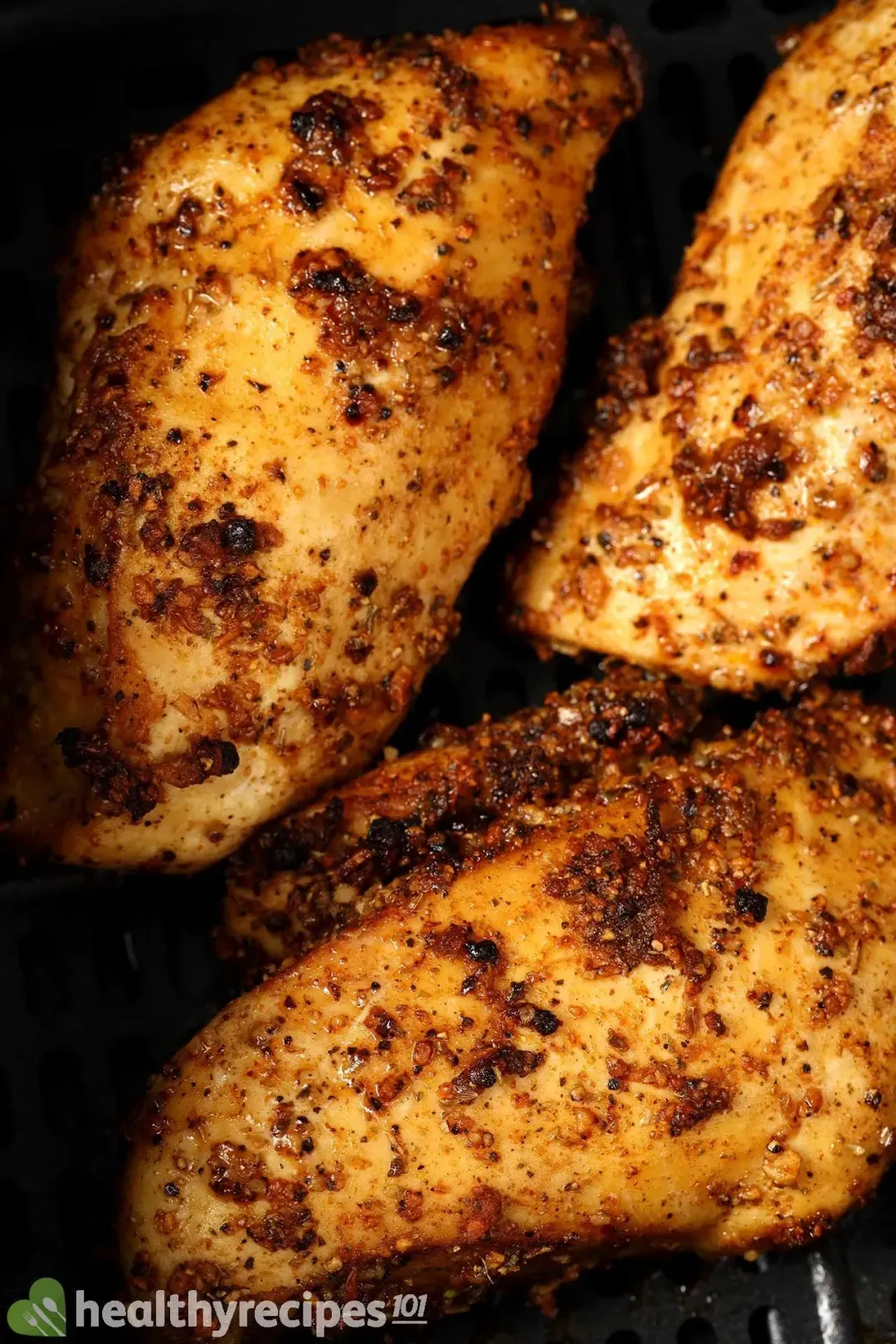 Ingredients for Air Fryer Chicken Breast
As mentioned, the main source of protein for today's recipe is boneless, skinless chicken breast. Besides the chicken, you will need a few more ingredients to make its complementary salad:
Cucumber: You can use any variety of cucumber you want. 
Red onion: This particular type of onion is sweeter and less pungent than regular white onion, perfect for a salad.
Corn: We used frozen, but you can use canned if you want.
Legumes: We used canned chickpeas and red kidney beans for today's recipe.
For the salad dressing, you'll need:
Mayonnaise: We used Japanese mayo as it's slightly sweet and tangy, perfect to pair with cucumber and red onions.
Greek yogurt: This balances the rich mayo.
Fresh parsley: You can also substitute for fresh dill if parsley is not available.
Freshly squeezed lime juice: If you have any fresh lemons, feel free to use lemon juice instead.
You don't need salt to season the dressing as the mayo is already salty.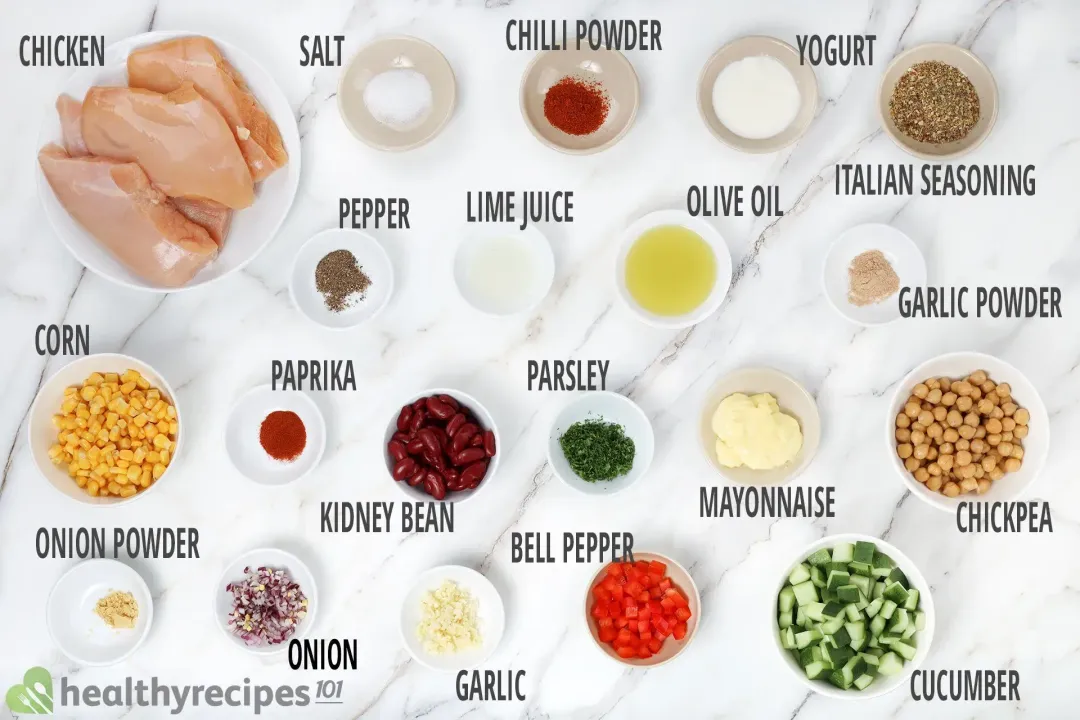 Seasoning for the Chicken
Here are the herbs and spices we're using in today's recipe:
Italian seasoning: This herbal blend often consists of dried rosemary, oregano, marjoram, basil, and thyme. You can use a store-bought blend or make your own.
Garlic: Some may think that garlic is pungent, but you can avoid that by mincing it. It will be perfectly cooked and give your chicken a whole new dimension of flavor.
Dried spices: We used garlic powder, chili powder, onion powder, and paprika. You can also add cayenne pepper if you want to give your chicken a bit more heat.
Olive oil: Marinating the chicken in oil will help retain moisture inside the chicken and prevent it from drying.
Salt and black pepper: To add flavor.
[Video] How to Cook Chicken Breasts in an Air Fryer
How to Cook Frozen Chicken Breasts in an Air Fryer
After marinating the chicken, you can put it into Ziplock bags and store it in the freezer. The chicken can last up to 1 month.
When you want to eat it, take a piece of chicken breast out and let it thaw to room temperature. After that, cook it in the air fryer for 15 minutes at 375°F.
Can You Cook Frozen Chicken Breast Without Defrosting It First?
Technically, you can, but you shouldn't.
Cooking frozen chicken breast directly in an air fryer will cook the outside faster while the inside is still cold. Your chicken may have an uncooked interior with a tough, dry surface.
That being said, you can slowly thaw the chicken in the air fryer before cooking. We'll show you how in the next section.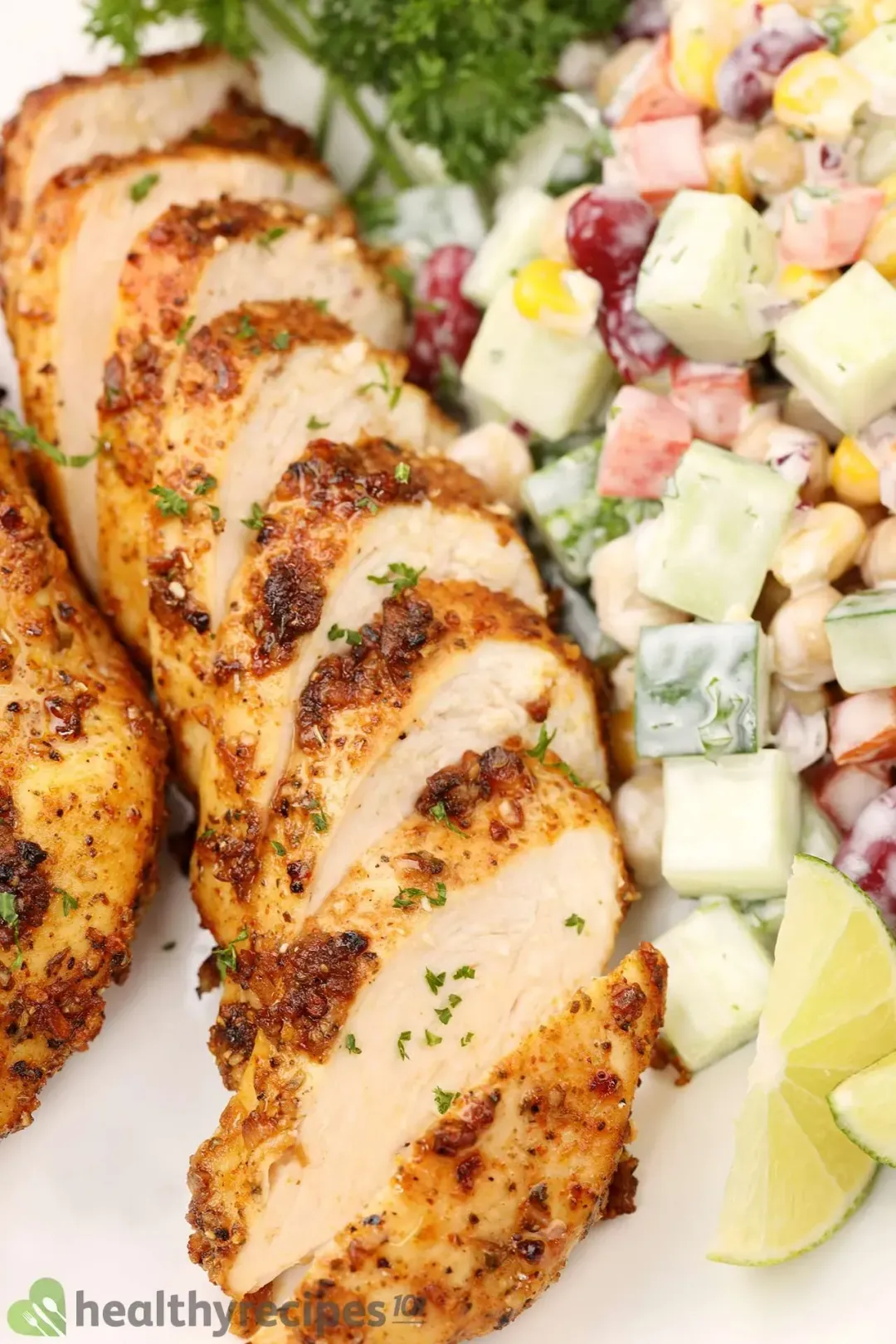 For a wider selection of chicken recipes, don't miss out this collection on the chicken thigh roundup that we've carefully sorted out for you!
How Long to Cook Chicken Breast in an Air Fryer
Cooking time may vary depending on the size of your chicken breast and cooking temperature. For today's recipe, we're using 4 boneless, skinless chicken breasts, each weighing about 6.5 oz.
Here is how long it took us to cook them:
1. Fresh Chicken Breast
Our fresh, boneless, skinless chicken breasts took 15 minutes to cook at 375°F.
Keep in mind that the chicken should be at room temperature before cooking. This will ensure that the inside and outside of the chicken cook at the same rate.
2. Frozen Chicken Breast
Put the chicken into the basket of the air fryer. Turn the setting to defrost and set the timer for 5 minutes.
After that, cook the thawed chicken at the same time and temperature as fresh chicken.
Tips for Making the Perfect Air Fryer Chicken Breasts
We all love a piece of tender, juicy chicken breast, but it can be tricky to make.
As mentioned, this particular cut of chicken is so lean and low in fat, it tends to become dry easily. Here are a few tips to keep your chicken breast moist:
Pay attention to the cooking time and temperature: Avoid cooking too long or at too high a temperature.
Check internal temperature: Use a probe thermometer to see if your chicken has reached 165°F. If it has, remove the chicken from the air fryer to stop cooking and prevent it from getting overcooked and dry.
Marinate the chicken in oil: Not only will the oil add more flavor, it will also help moisten the chicken.
Wrap the chicken in aluminum foil: This can help keep the chicken from drying out as the foil traps all the natural juices inside.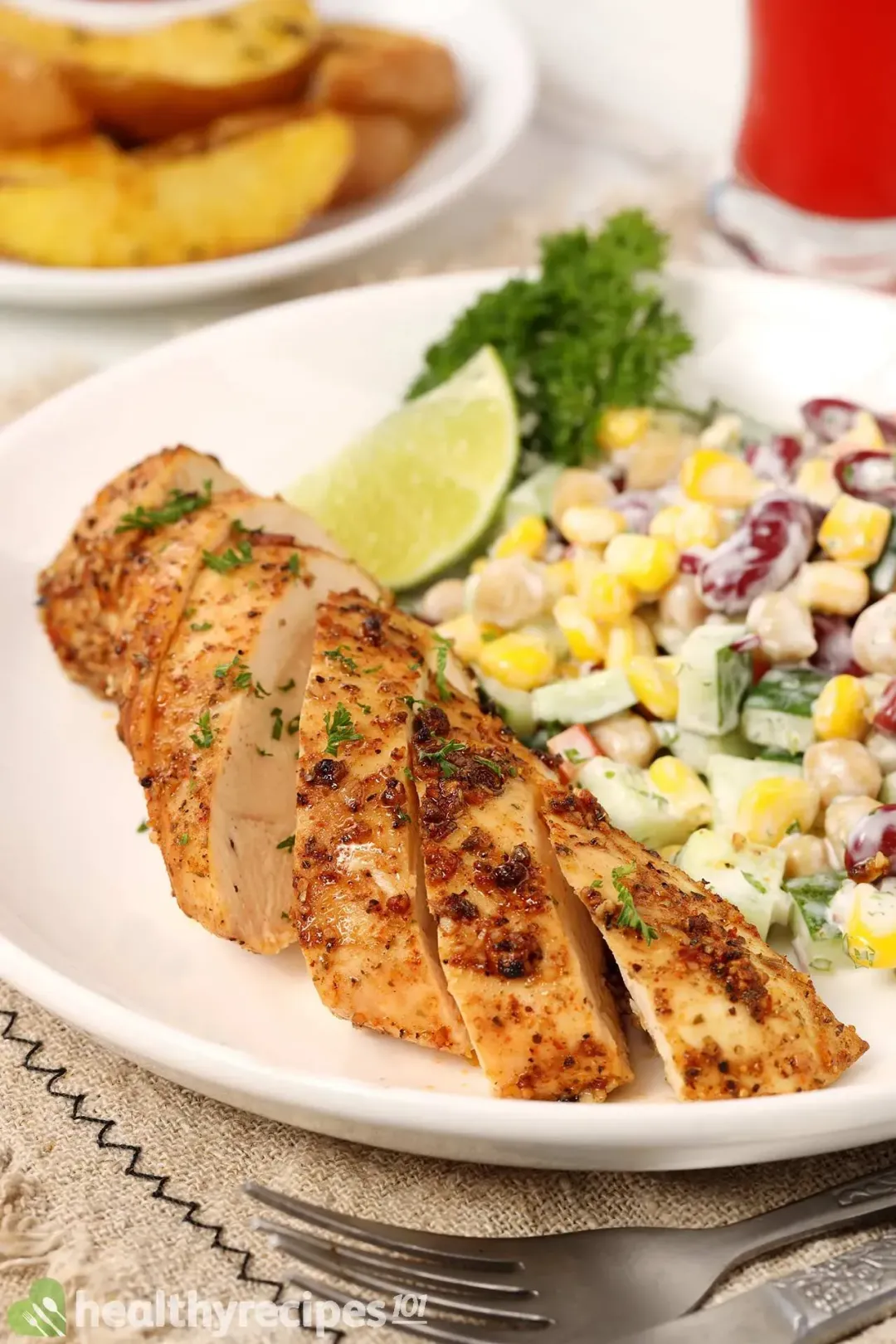 Should You Preheat an Air Fryer Before Cooking?
Although you don't need to preheat an air fryer before using it, you should. Preheating it for about 5 minutes will help it come to the right temperature and cook your chicken more evenly.
If you skip this step, you will need to cook your chicken a bit longer.
This means the surface of the chicken will be exposed to the high heat for longer. By the time the inside is cooked, the surface may become dry.
How to Store Air Fryer Chicken Breasts
You can wrap the whole plate of chicken and salad in cling film and put it into the fridge. Or keep it in an airtight container.
Both the chicken and salad can last up to 3 days in the refrigerator.
Can You Reheat Chicken in an Air Fryer?
Yes, you can. It takes 5 minutes to reheat the cooked chicken in the air fryer.
We recommend wrapping the chicken breast in aluminum foil before putting it into the air fryer. This will keep the chicken moist and juicy for you to enjoy later.
For more air fryer dinner ideas, check out this article. If you want more chicken, this roundup will give you quick, smart solutions to wholesome weekday meals.
What to Serve With Air Fryer Chicken Breasts
As mentioned, our air fryer chicken breasts come with a small side of salad. It may be nutritious but it probably won't be enough to make you full.
Luckily, there's still room for more. We recommend serving the chicken with our air fryer potato wedge and a glass of lemon watermelon juice.
The crispy potatoes will keep you full for longer. And the refreshing, sweet, and sour drink will help cleanse your palate after a hearty, savory meal.
Here are the combined nutrition facts of the meal: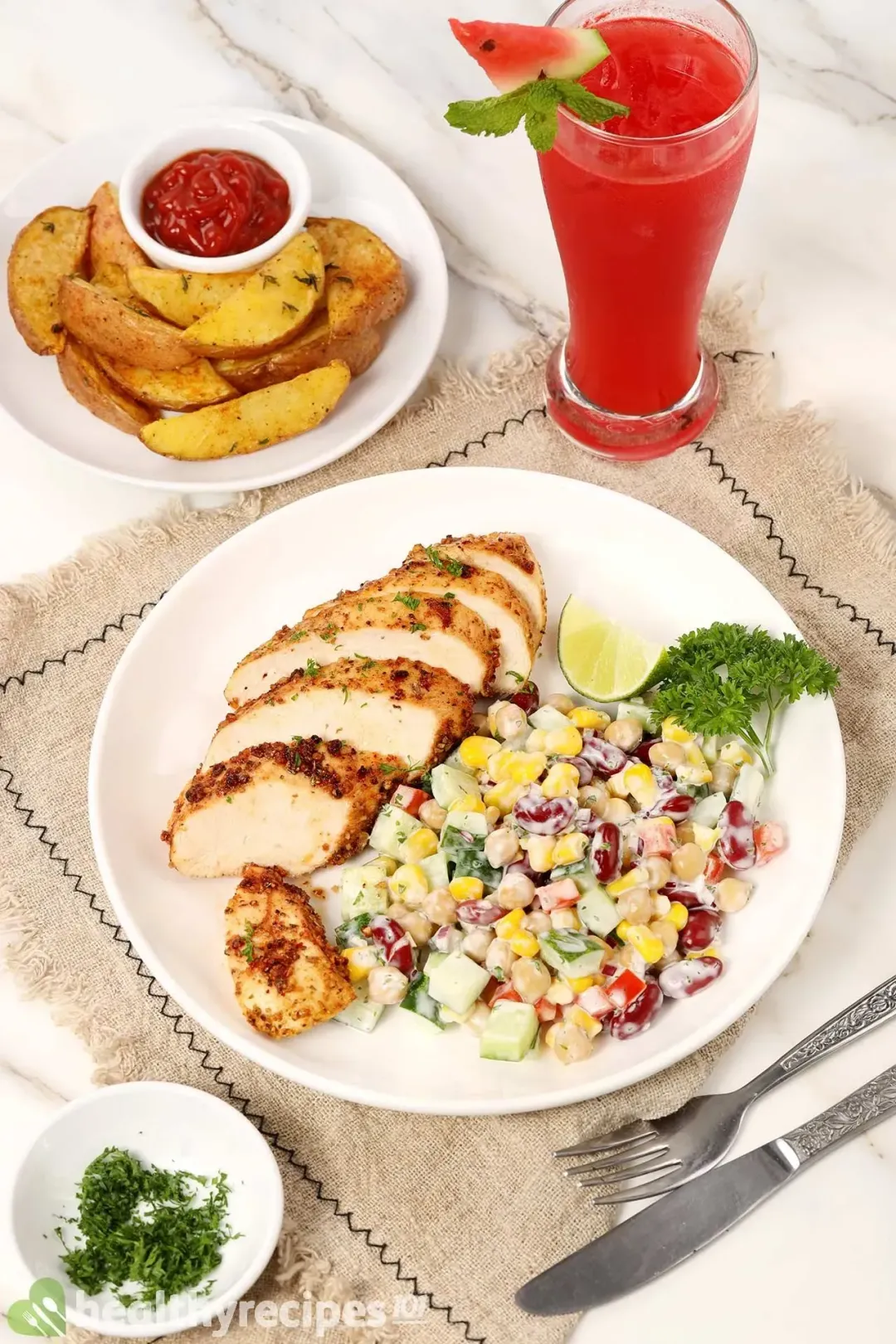 But Wait, There's More!
When it comes to making delicious meals out of chicken, the possibilities are endless. We have plenty of ideas for you to get started:
Air Fryer Chicken Breast Recipe
This healthy air fryer chicken breast recipe makes for a wholesome, hearty meal without excess salt, oil, or calories. Let's begin.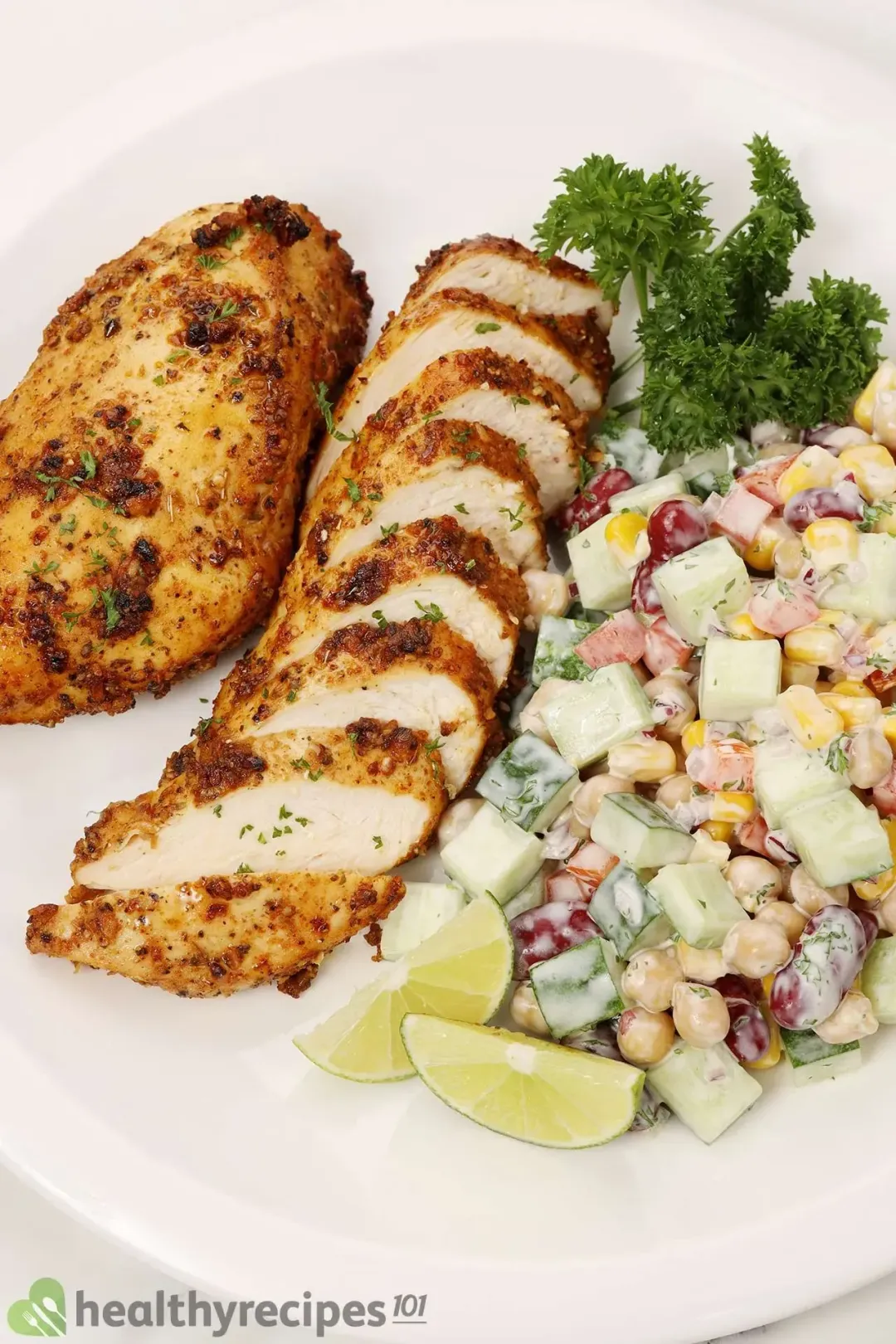 cook TIME

15 mins

prep TIME

10 mins

total TIME

25 mins
COURSE

Dinner, Lunch, Main Course

CUISINE

American

SERVINGS

CALORIES

461 kcal
INGREDIENTS
26 oz

skinless boneless chicken breast

6 oz

cucumber

(cut into half-inch cubes)

6 oz

canned chickpeas

(rinsed, and drained thoroughly)

4 oz

red bell pepper

(cut into ¼-inch dices)

4 oz

corn

(thawed, rinsed, and drained thoroughly)

2 oz

unsalted dark red kidney beans

(rinsed, and drained thoroughly)

1 oz

red onion

(finely diced)

1 tsp

lime juice

(freshly squeezed)

1 tbsp

plain Greek yogurt

3 tbsp

Japanese mayonnaise

2 tbsp

parsley

(freshly chopped)
INSTRUCTIONS
1
Marinate the chicken: Add 2 tbsp Italian seasoning, 1/2 tsp salt, 1/2 tsp black pepper, 1/2 tsp paprika, 2 tbsp olive oil, 1 tsp garlic, 1/2 tsp garlic powder, 1/2 tsp chili powder, and 1/2 tsp onion powder to the chicken. Mix to coat evenly. Let it rest for 5 minutes.
2
Cook the chicken: Preheat the air fryer for 5 minutes at 375°F. Put the chicken into the air fryer and cook for about 15 minutes or until it reaches an internal temperature of 165°F. Remove from the fryer and set aside.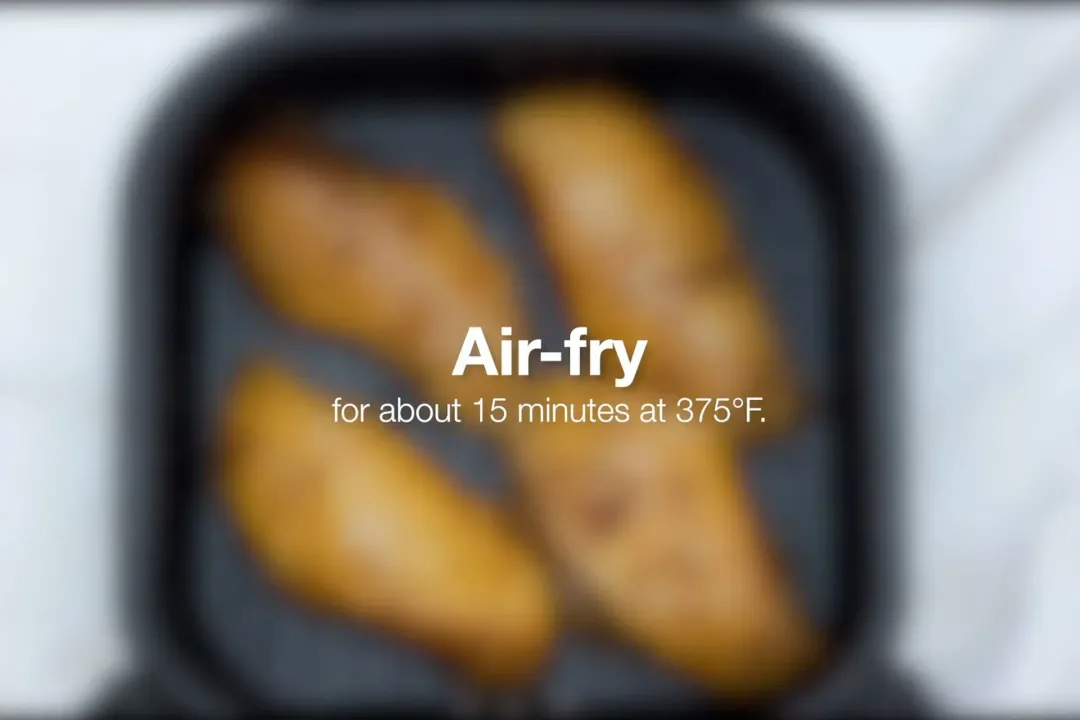 3
Make the salad dressing: In a large mixing bowl, combine 3 tbsp Japanese mayonnaise, 1 tbsp plain Greek yogurt, 1 tsp lime juice, and 2 tbsp parsley. Mix to combine.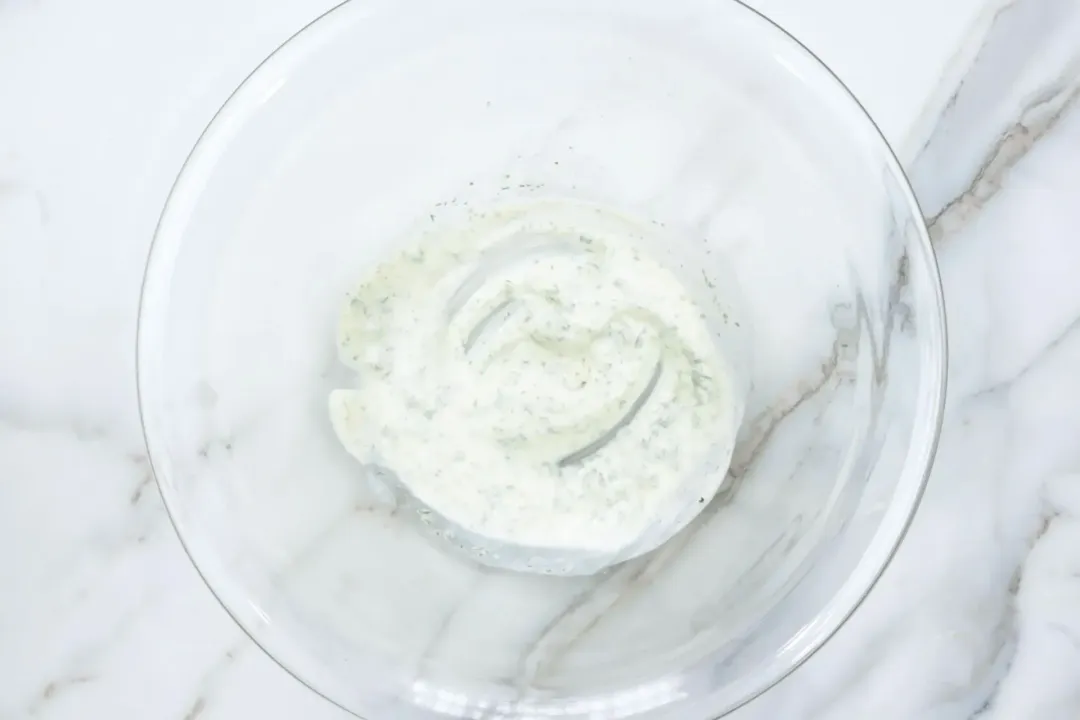 4
Mix the salad: In the same bowl, combine 6 oz cucumber, 1 oz red onion, 4 oz red bell pepper, 4 oz corn, 6 oz canned chickpeas, and 2 oz unsalted dark red kidney beans. Mix evenly.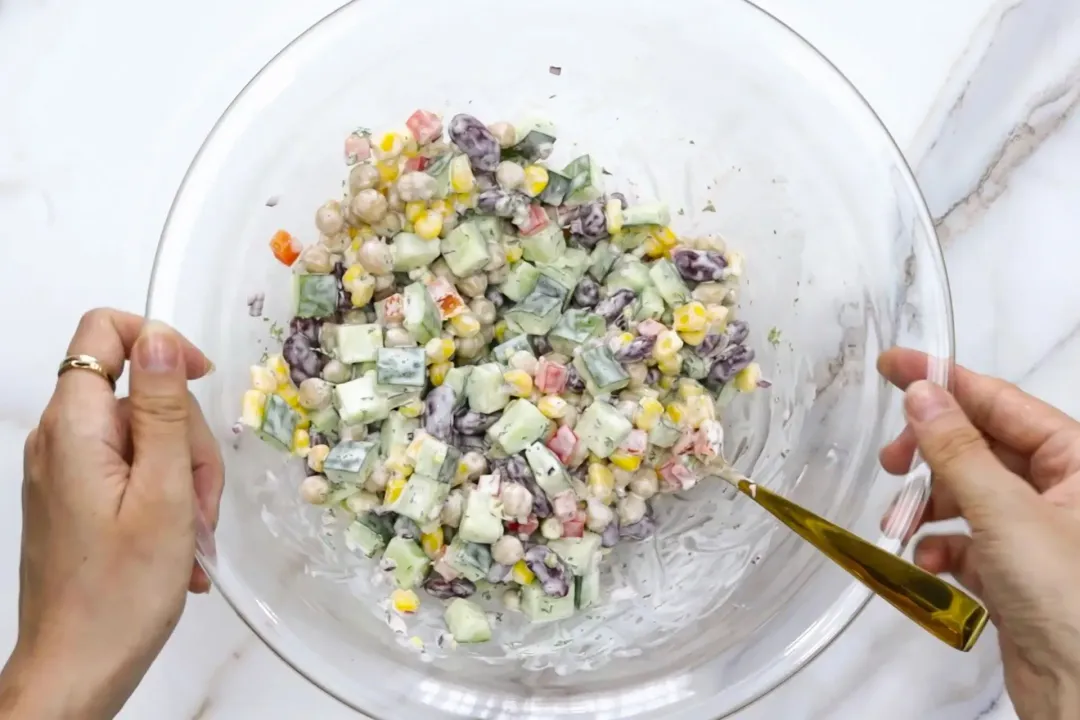 5
Serve: Put a piece of chicken and a hefty portion of salad onto a plate and serve.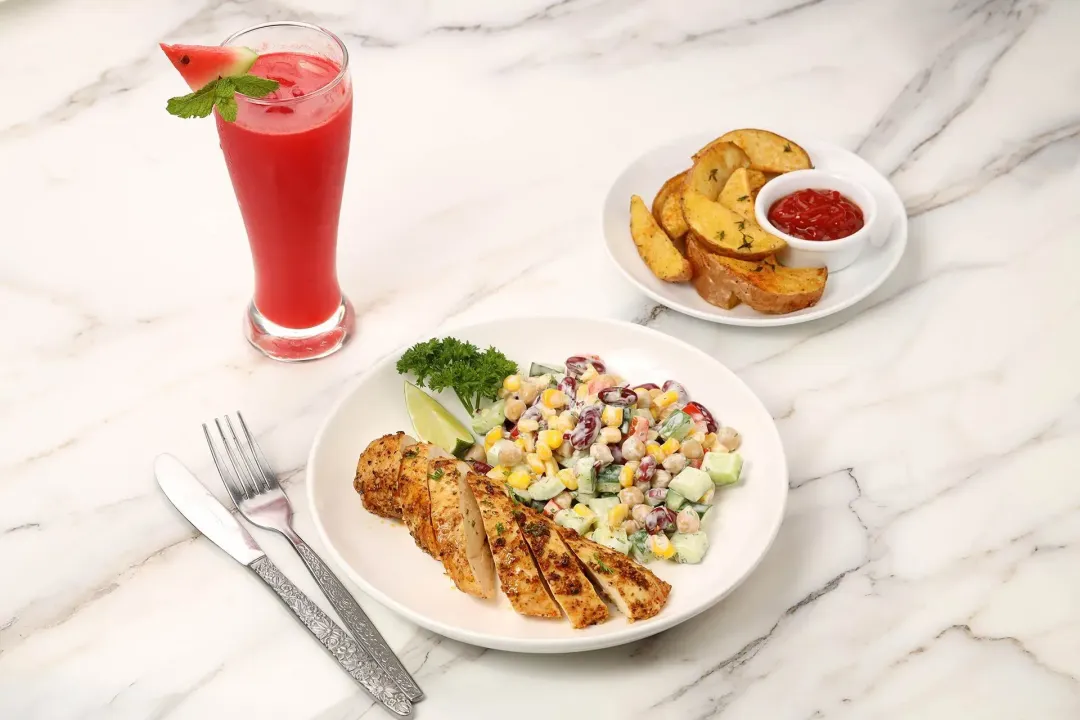 NUTRITION
Nutrition Facts
Air Fryer Chicken Breast Recipe
Amount Per Serving (1 serving)
Calories 461
Calories from FDA
% Daily Value*
* Percent Daily Values are based on a 2000 calorie diet.
Keywords: air fryer chicken breast, Air Fryer Chicken Breast Recipe, how to cook chicken breast in an air fryer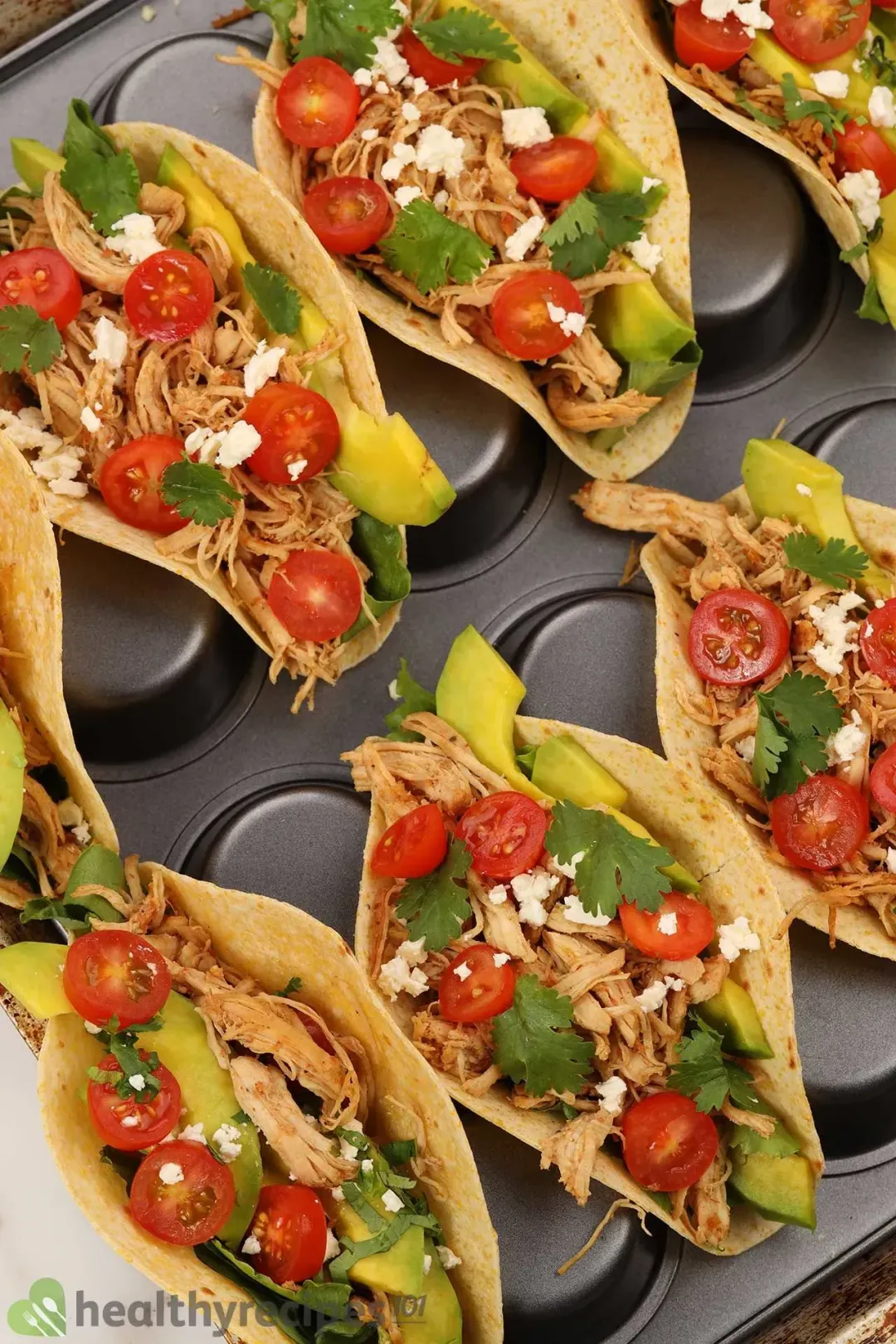 Previous Recipe
Instant Pot Shredded Chicken
Instant Pot Shredded Chicken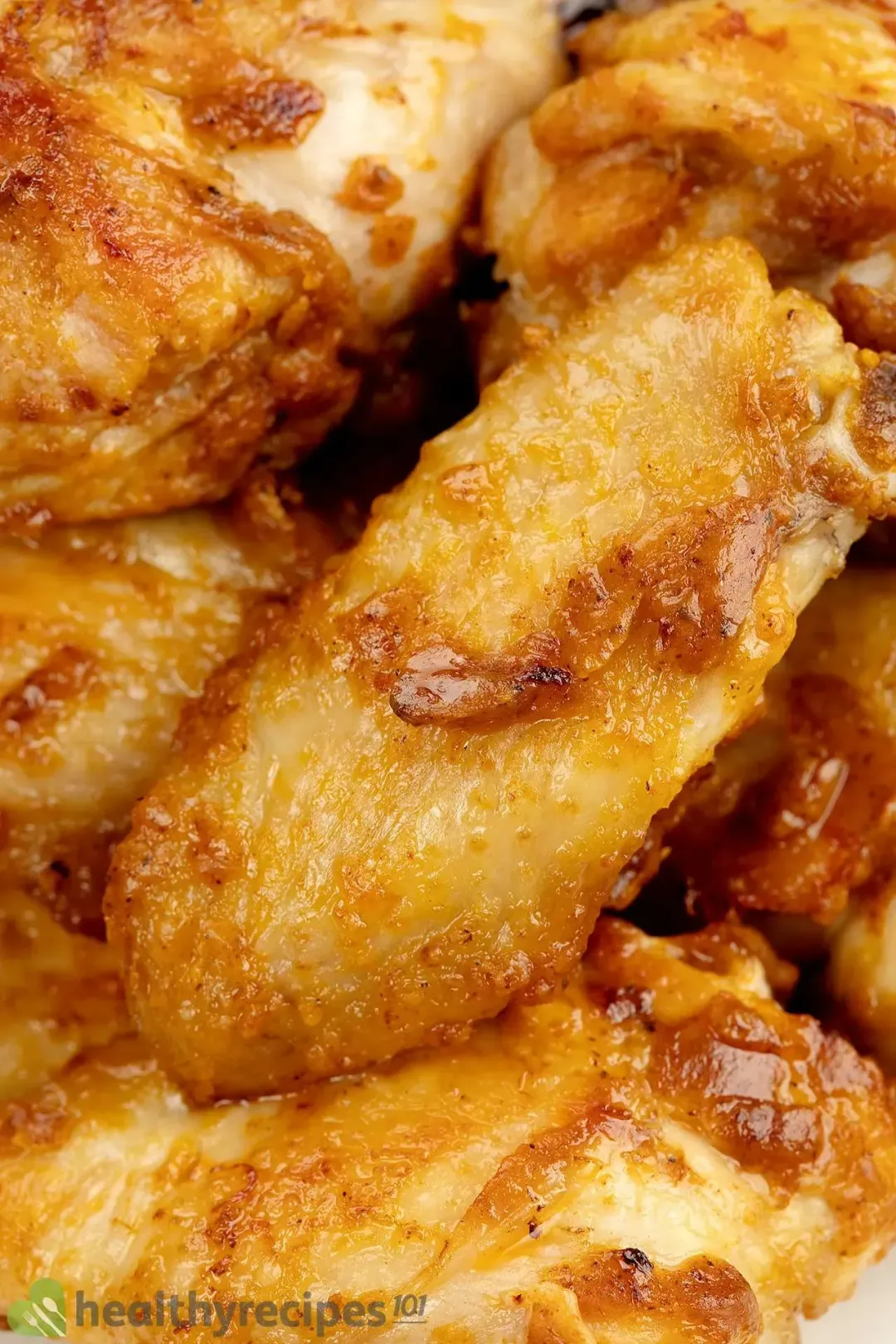 Next Recipe
Air Fryer Chicken Wings
Air Fryer Chicken Wings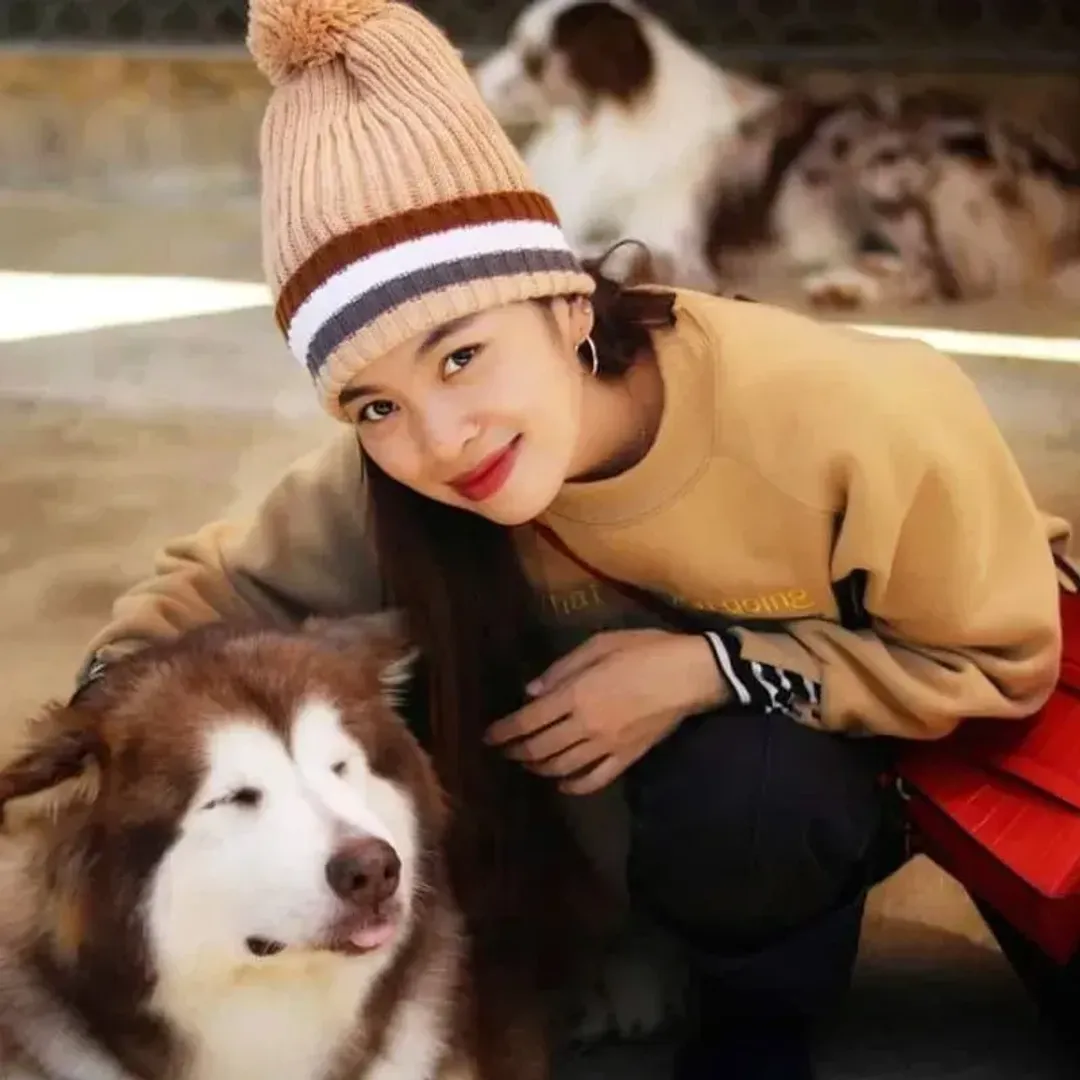 Chef, Culinary Consultant
Tuyet Pham is an award-winning Saigonese chef who believes that joy is the secret ingredient to delicious food. At Healthy Recipes 101, Tuyet personally tests and simplifies every recipe, ensuring maximum flavor with minimal effort. With a background at prestigious French restaurants P'TI Saigon and Le Corto, Tuyet knows how to make every dish exceptional.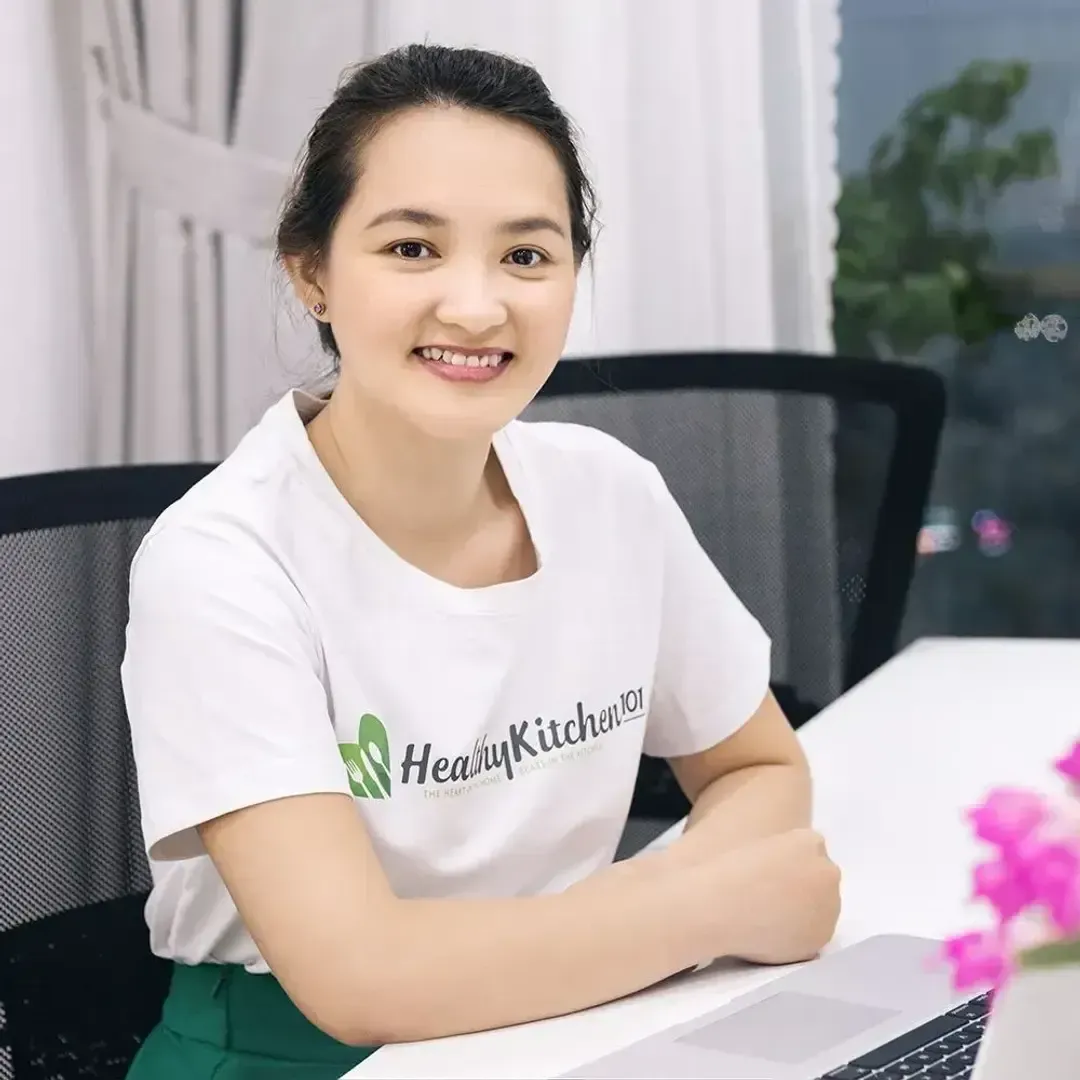 Writer, Author
Luna Regina is an accomplished writer and author who dedicates her career to empowering home cooks and making cooking effortless for everyone. She is the founder of HealthyKitchen101.com and HealthyRecipes101.com, where she works with her team to develop easy, nutritious recipes and help aspiring cooks choose the right kitchen appliances.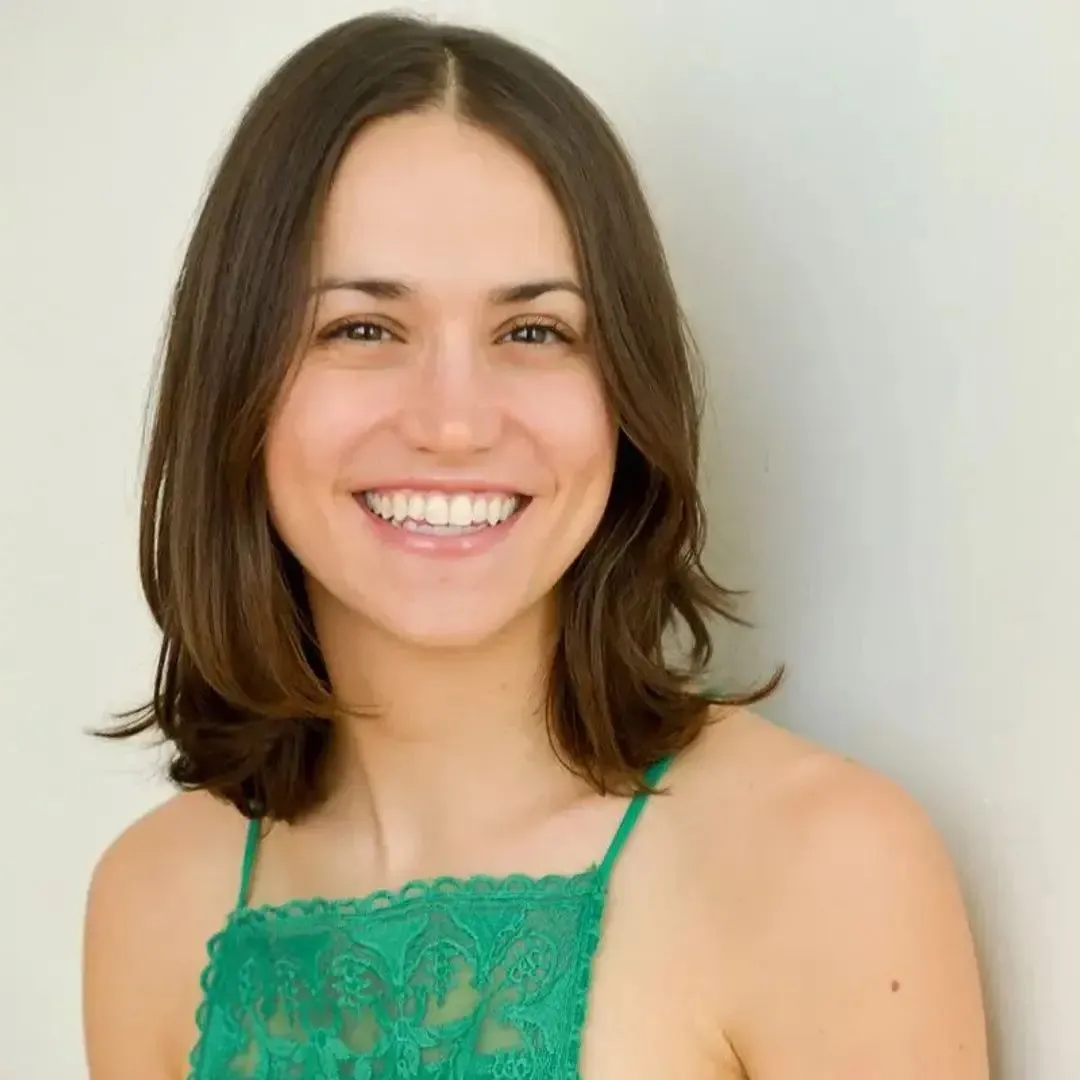 Nutrition Reviewer
Lizzie is a Minneapolis-based dietitian and founder of It's a Veg World After All. She completed her MS in Human Nutrition from Drexel University, and is an expert in culinary nutrition, recipe development, and nutrition communications.
Comments/ Reviews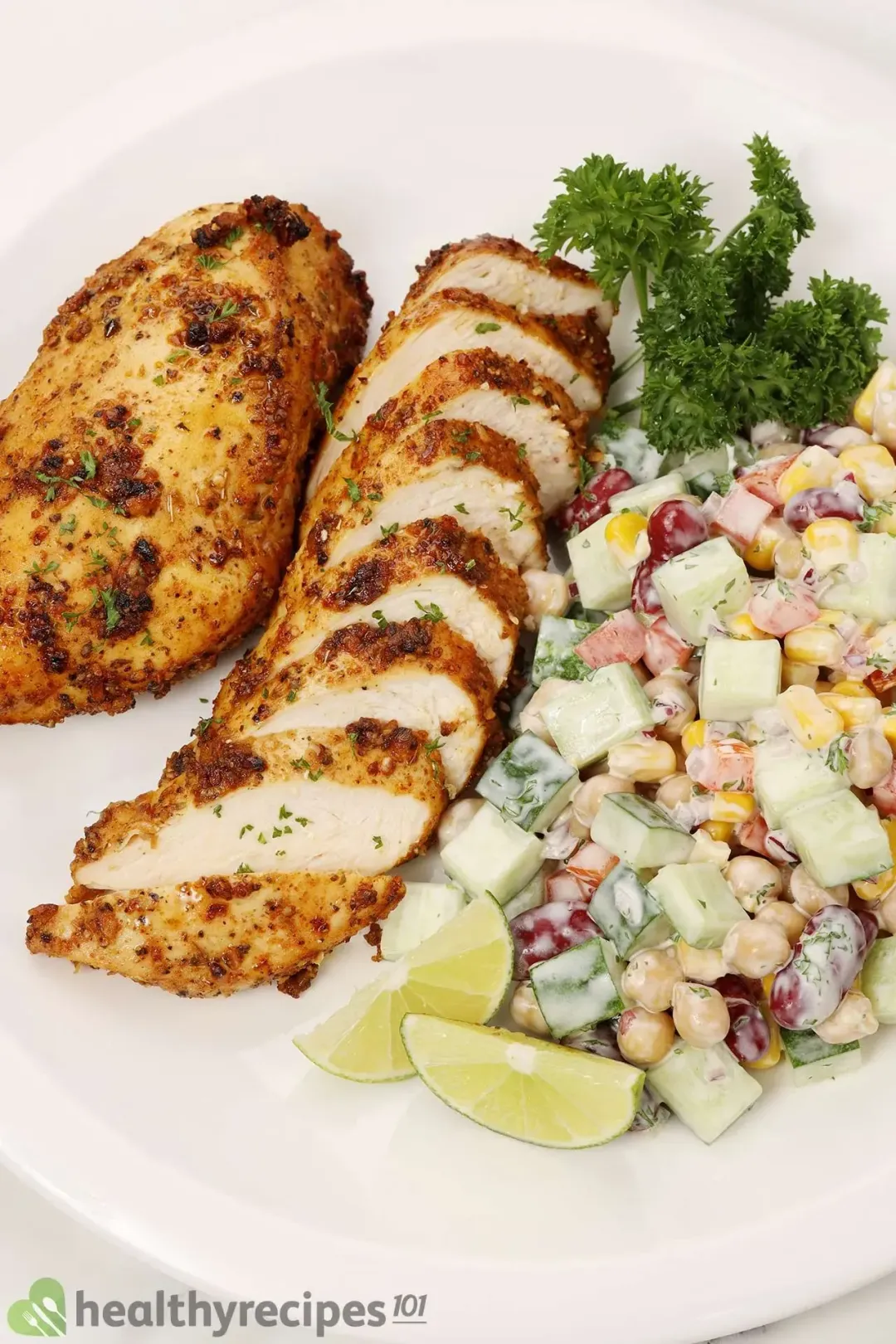 Dennis Janssen

March 2, 2023 at 2:54 AM

This worked really well. Absolutely delicious!