Today's chicken salad with grapes recipe introduces a perfect meal-prep food. It can make a light and exquisite meal for both picnics and family dinners.
In this salad, the sweetness of grapes is matched with the richness of mayonnaise and the crunchiness of pecans. It's full of amazing flavor and pulls together in no time!
What Is Chicken Salad?
Chicken salad is a general name for all the mixed salads made with chicken as the main ingredient. People usually add an additional mixture of vegetables, fruits, and nuts to work in the background.
The veggie mix in a chicken salad may vary greatly between cuisines, based upon regional customs and cultural differences.
Chicken salad can be served with or without the involvement of a binder (a.k.a. a dressing). The dressing used in a chicken salad can either be cream-based or mustard-based.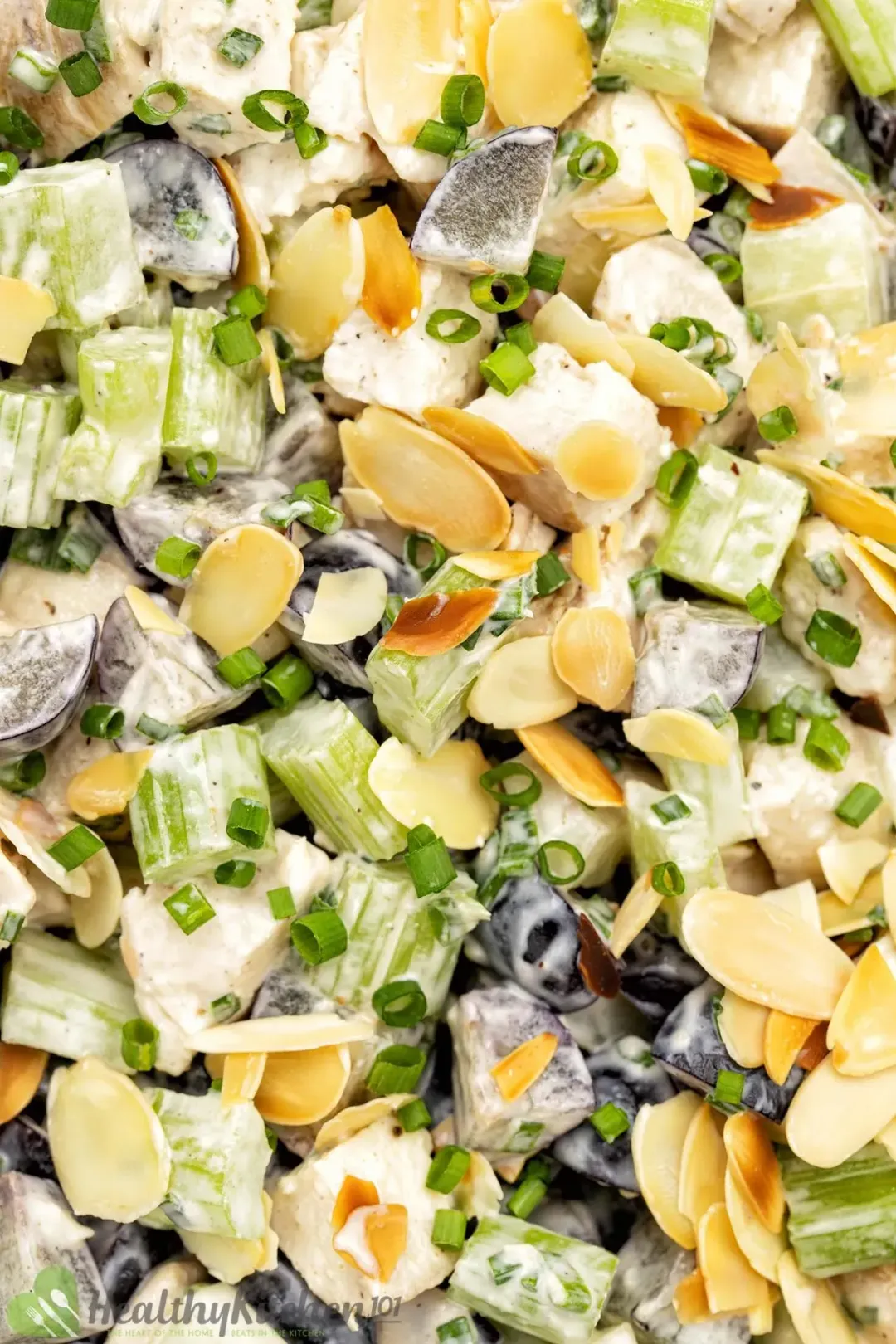 Is This Recipe Healthy?
For such a creamy and delicious dish, this chicken salad with grapes is surprisingly light and healthy.
This meal adds protein to your diet while keeping the calories low. You'll get your lean protein source from the chicken breast, the omega-3 from the pecans, and antioxidants from the grapes.
In particular, with this salad, you'll have a subtle crunch of the nuts, a pronounced freshness from the grapes, and, of course, the tender, chewy chicken chunks. Don't hesitate to serve it at a brunch to keep you satisfied until the next big meal.
Our other healthy recipes include this salad with a great way to enjoy grilled chicken and the best southern chicken salad recipe you'll come across.
Calories
One serving of this chicken salad with grapes provides 245 calories. Additionally, you get 15.6 grams of protein and 13.1 grams of total carbohydrate.
Ingredients
This chicken salad with grapes bursts with sweetness from the grapes and aromatic nutty flavors from the pecans. It also comes with a creamy dressing to bind things together and create a beautiful texture contrast.
1. Chicken Breast
Either shredded or cubed chicken breast is allowed in this chicken salad with grapes recipe. For our part, we prefer cube-shaped chicken in the salad, so we chunk the raw chicken breast first.
For shredded chicken, using a hand mixer is recommended for convenience. Forks can also produce a similar result, however, it would certainly require you more time and work.
If time is short for you, consider making the best use of your on-hand rotisserie chicken or leftover grilled chicken. After some spice rubbing, they will all come out equally delicious in this salad.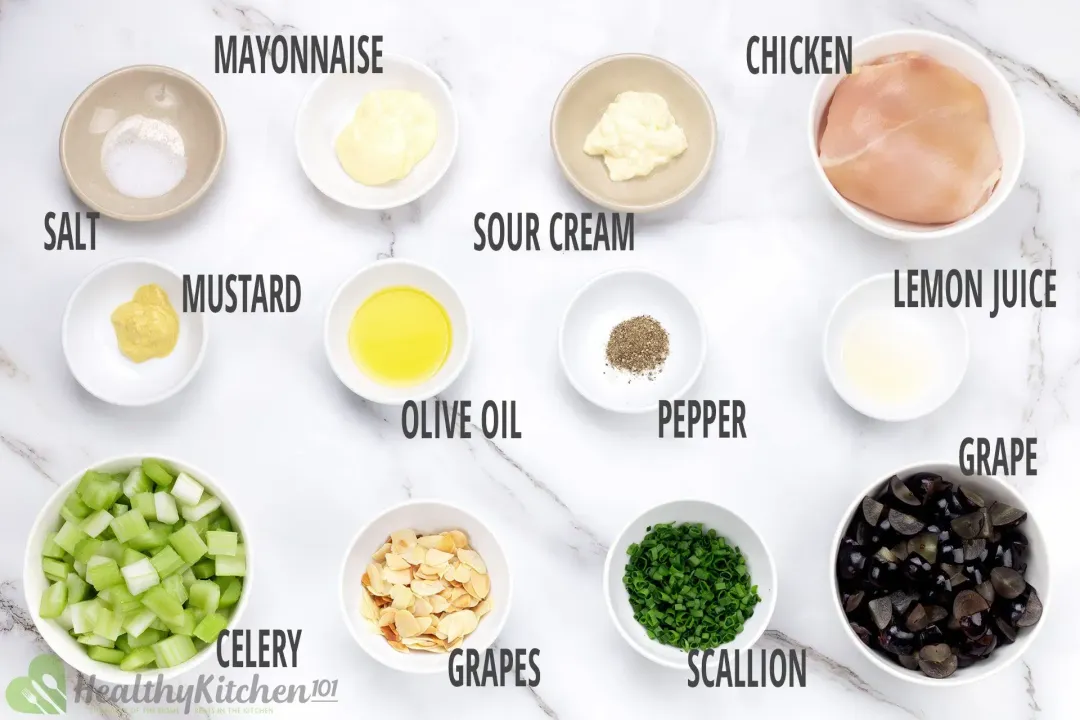 2. Grapes
It is unquestionable how fresh grapes can lend bursts of sweetness to this salad.
We use black seedless grapes for this salad as we believe it's the best choice for excellent succulence and sweetness. Together with the nuts and chicken, these ripe, juicy grapes add a final touch to the salad, creating nourishing and complex flavors.
In reality, the sweetness varies between different varieties of grapes. So, performing some quick research before tossing the salad can help.
3. Almonds
For a savory crunch and flavor, we believe chopped nuts are a must-have ingredient for this salad. Although this recipe specifically calls for chopped almonds, please feel free to look for other types of nuts if preferred. For example, roasted pecans, walnuts, or cashews can also be great additions.
4. Dressing
The dressing for chicken salad with grapes is made simply by stirring together mayonnaise, mustard, lemon juice, and sour cream. Make sure you spend some time whisking it well until completely combined.
To make it simpler, put everything into a blender if you're short on time, but need a smooth and silky salad dressing.
In place of full-fat mayonnaise, here are a few alternatives to lighten up the salad:
If sour cream or Greek yogurt is added, we suggest doubling the grapes to neutralize the tartness of the salad. You can also make a mixture of both types (full-fat mayo and one of its lighter counterparts) if desired.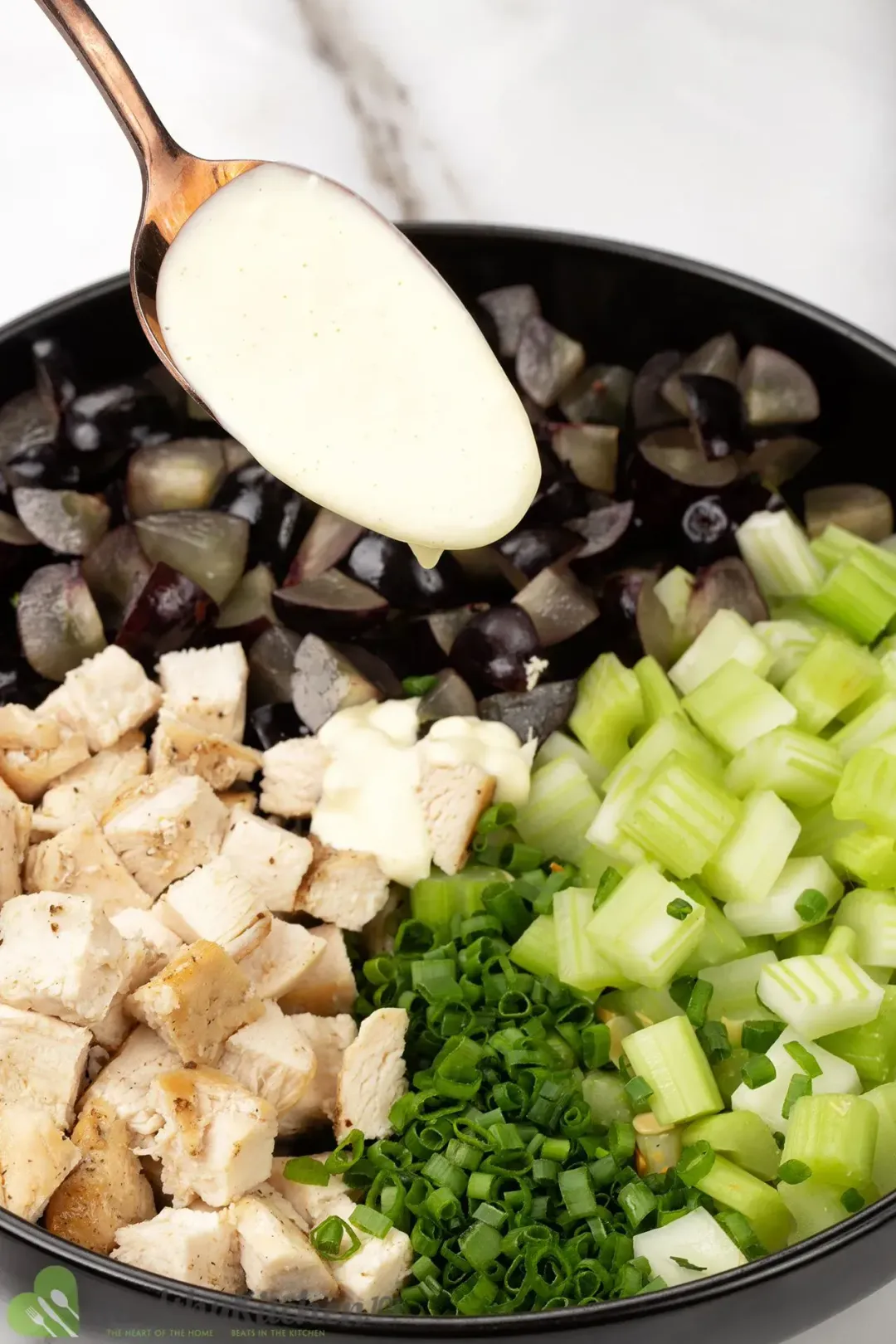 How Long Does It Last?
Chicken salad with grapes can keep well in the fridge for up to 3 days if stored properly in an airtight container or wrapped with plastic wrap.
However, if you serve this salad outdoors under the hot sun, please make sure it's finished within an hour for food safety. This time limit can extend to 2 hours if left at room temperature.
Can You Freeze?
Yes, you can. However, note that freezing this chicken salad with grapes will cause the mayo to separate from the dressing.
Following the same method as when refrigerating, we believe it's better to freeze the cooked chicken separately. To defrost, thaw the chicken in the fridge a day before, then add the mayo dressing and other fresh ingredients the day after.
If you want to include more salad in your diet, this healthy salad roundup have a bunch of ideas.
What to Serve With?
Chicken salad with grapes is already great on its own. You can easily keep a container of it to have ready for quick lunches and large gatherings.
Here are some more ideas to get creative with it:
1. Roasted Sweet Potatoes
Roasted sweet potatoes make a terrific side for this chicken salad with grapes. They come with a caramelized, salty exterior and a soft, pillowy interior— guaranteed to complement the salad beautifully.
2. Wraps and Sandwiches
This savory-sweet salad is delicious to fill wraps and sandwiches. Scoop a spoonful of it and put it on a bed of leafy greens before wrapping them together in toasted sandwiches or bread buns. Also, try stuffing it in lettuce wraps or eat it straight with crackers.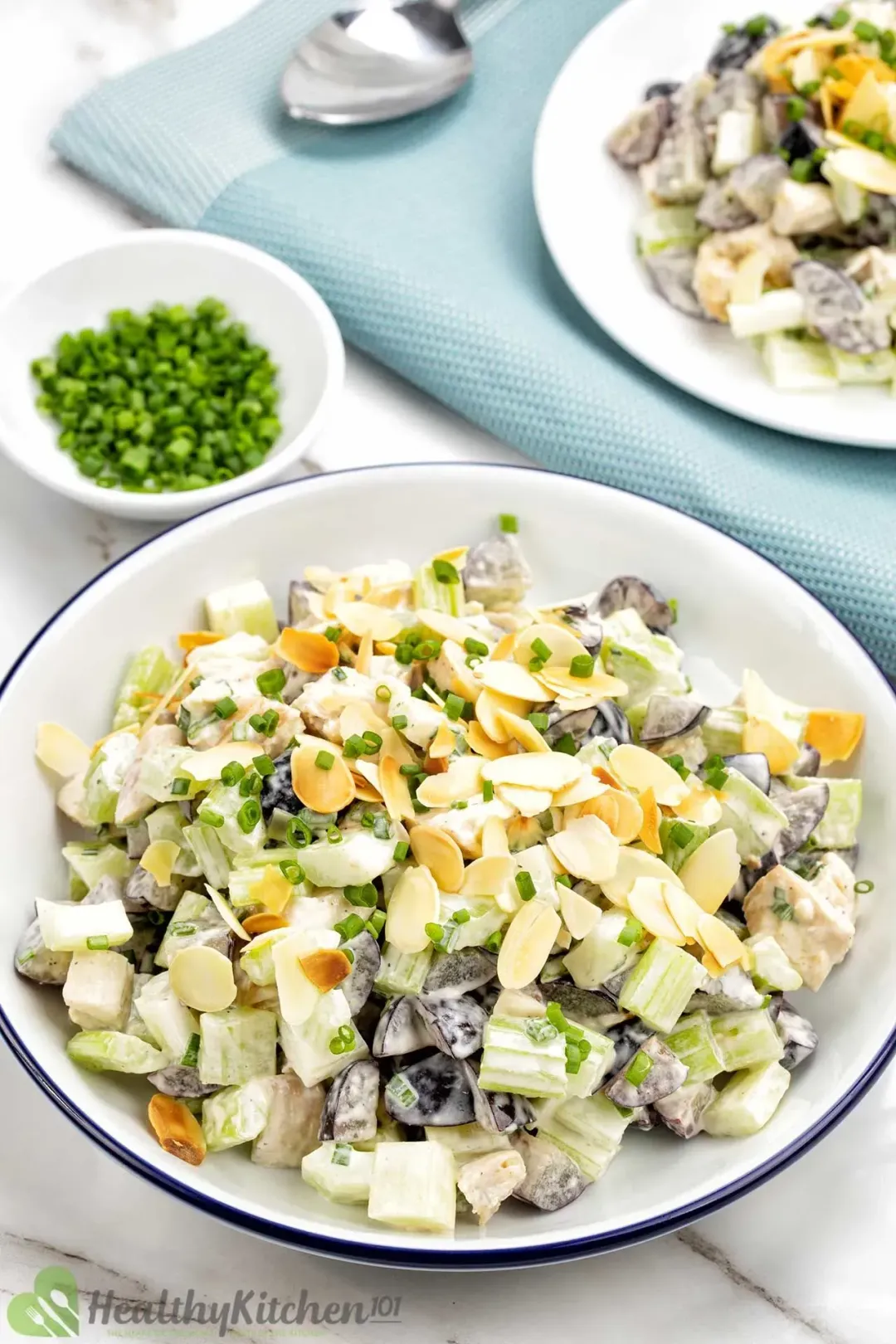 More Indulging Chicken Salads
This one, full of crunchy greens and crunchy meats, is a feast for the eye and the palate. If you have an air fryer, put the breaded chicken breast in there and consider everything done.
This Southern chicken salad sears the meat until golden brown, shreds it, then tosses it in mayo and chunks of celery, pickle, and pecans. It's rich, tangy, and occasionally chewy and sweet thanks to the dried fruits.
What's even more awesome is you can put together all of these salads with leftover meat. It's super convenient and makes more than just salads.
Chicken Salad with Grapes
This chicken salad with grapes recipe can create a satisfying dinner or a quick-to-make picnic salad. Prep it ahead at the beginning of the week and have your lunches ready throughout busy schedules.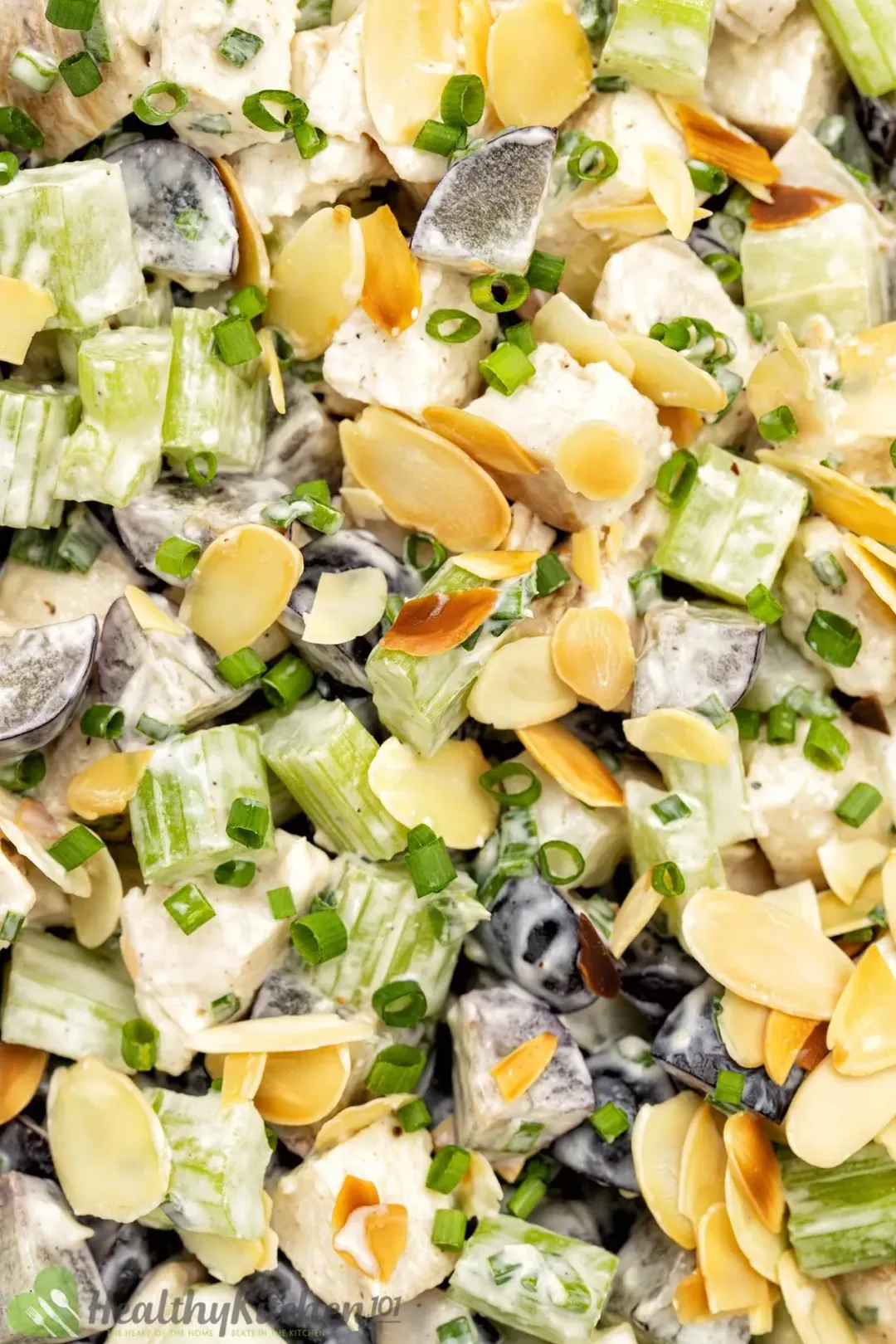 cook TIME

25 mins

prep TIME

5 mins

total TIME

30 mins
COURSE

Side Dish

CUISINE

American

SERVINGS

CALORIES

245 kcal
INGREDIENTS
8 oz

skinless boneless chicken breast

0.5 oz

scallions

(chopped)

1/4 tsp

ground black pepper

1/4 cup

almonds

(chopped)

2 tbsp

Japanese mayonnaise

1 tsp

traditional Dijon mustard
INSTRUCTIONS
1
Marinate 8 oz chicken breasts with 1/4 tsp salt and 1/4 tsp ground black pepper. Sear the marinated chicken with 1/2 tbsp olive oil over medium heat. Let chill.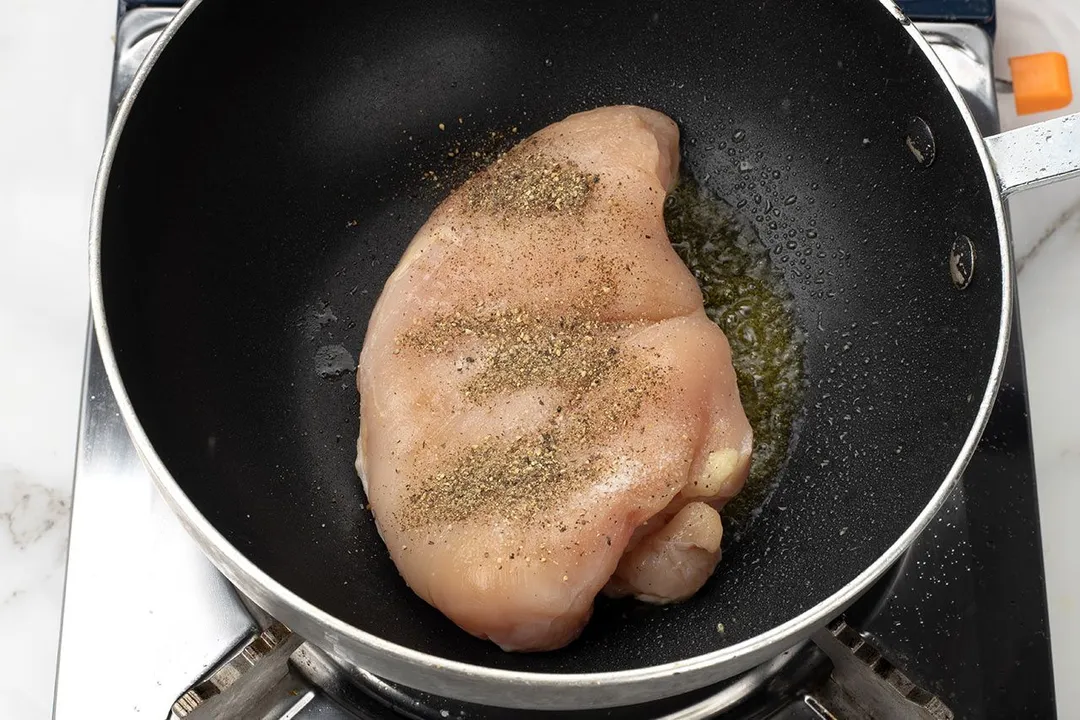 2
Allow the chicken breast to cool down and cut into large cubes.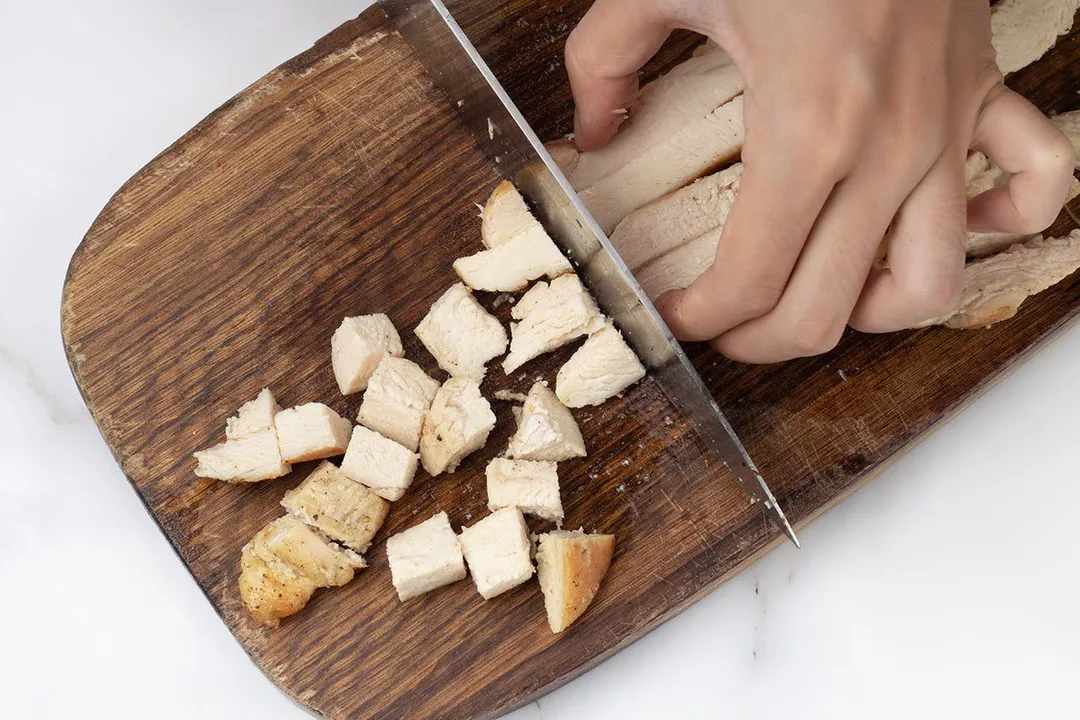 3
To make the dressing, whisk together 2 tbsp mayonnaise, 1 tsp mustard, 1/2 tbsp lemon juice, and 2 tbsp sour cream. Set aside.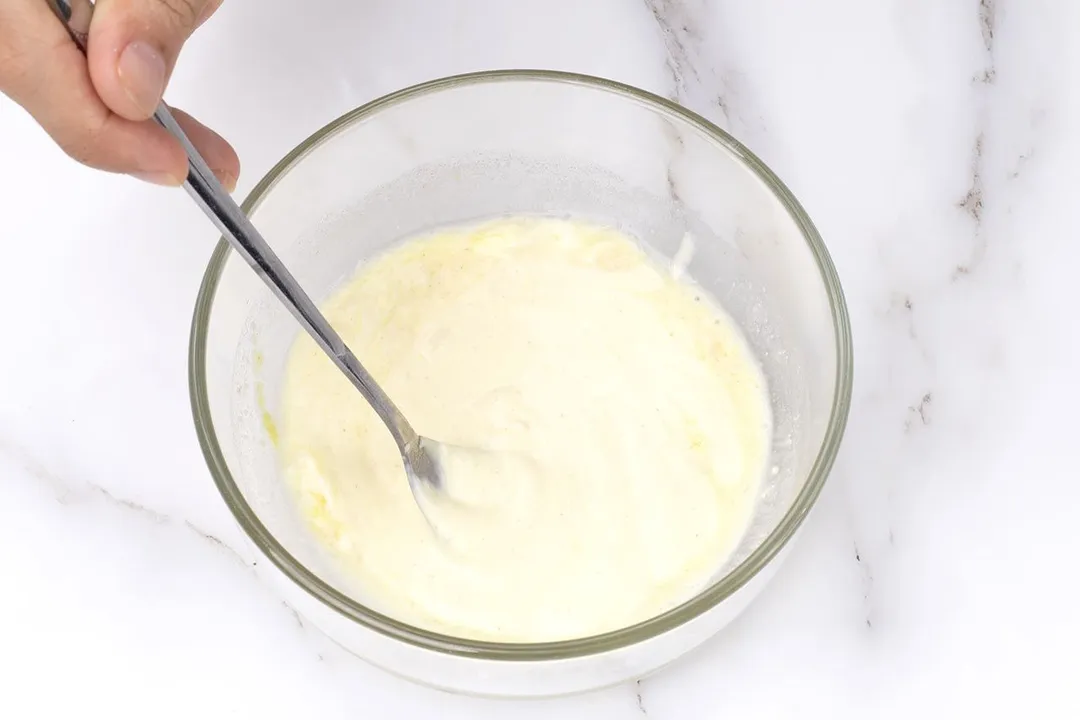 4
Toss the chicken together with 7 oz grapes, 6 oz celery, 0.5 oz scallions, and the dressing.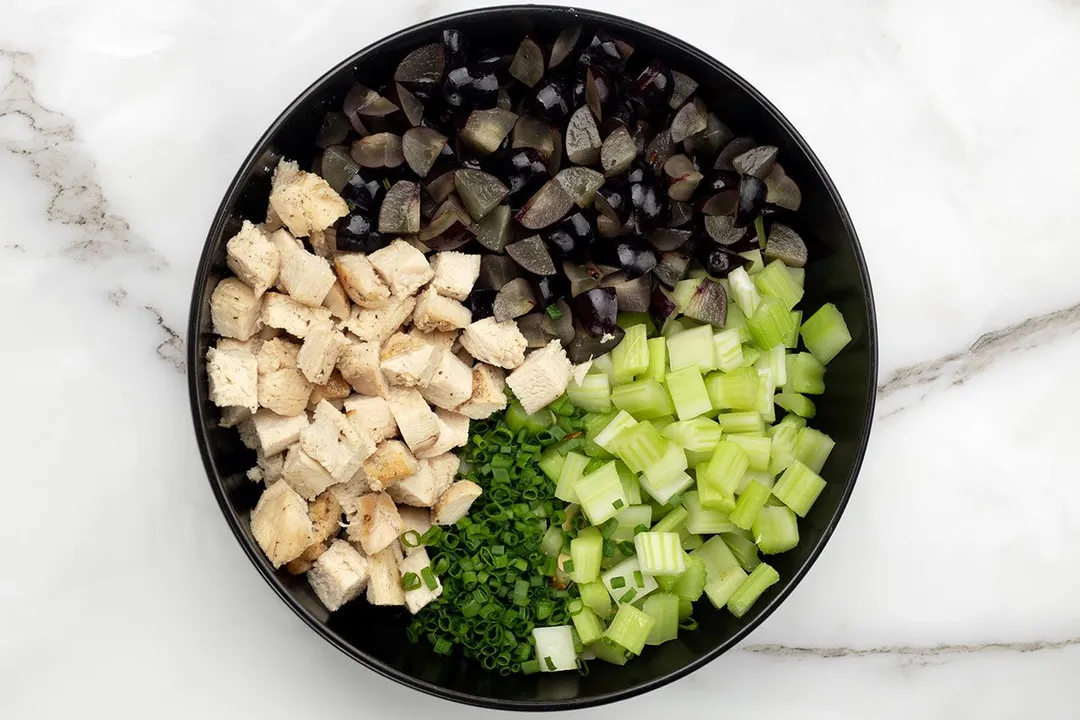 5
Sprinkle 1/4 cup chopped almonds on top.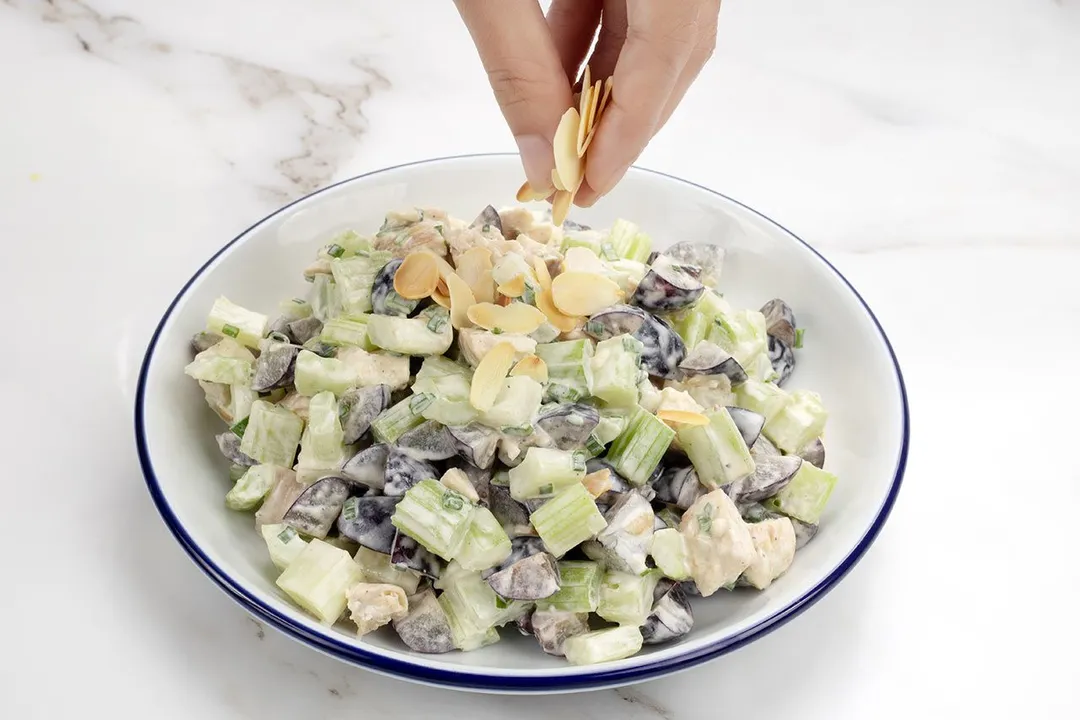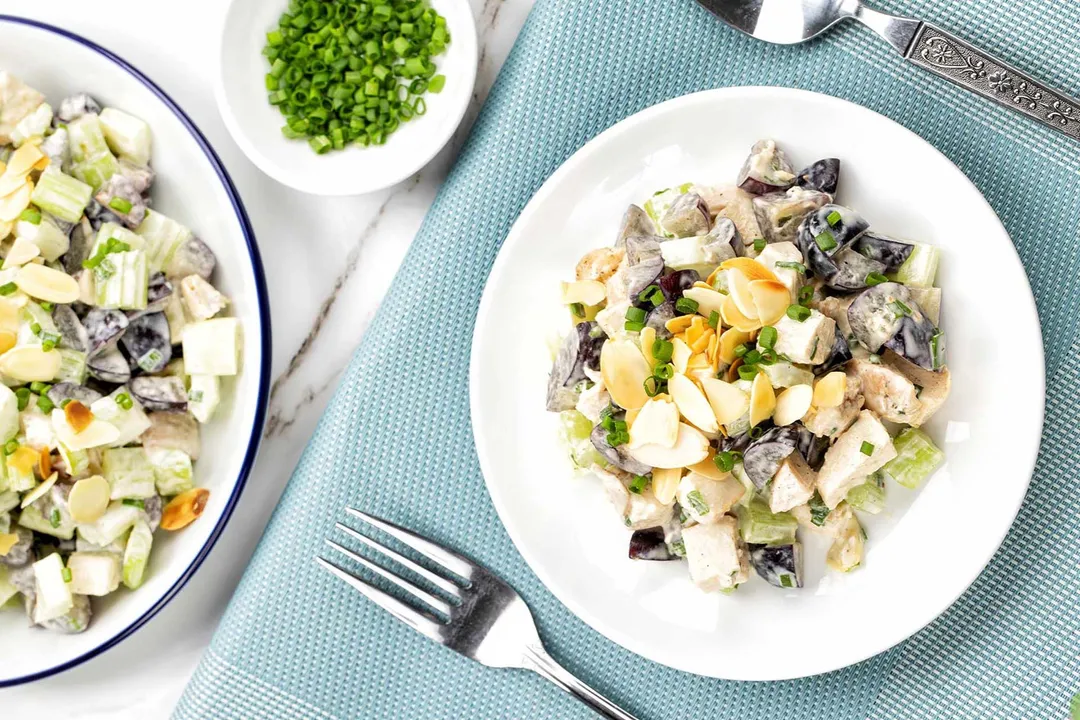 NUTRITION
Nutrition Facts
Chicken Salad with Grapes
Amount Per Serving (1 serving)
Calories 245
Calories from Fat 126
% Daily Value*
* Percent Daily Values are based on a 2000 calorie diet.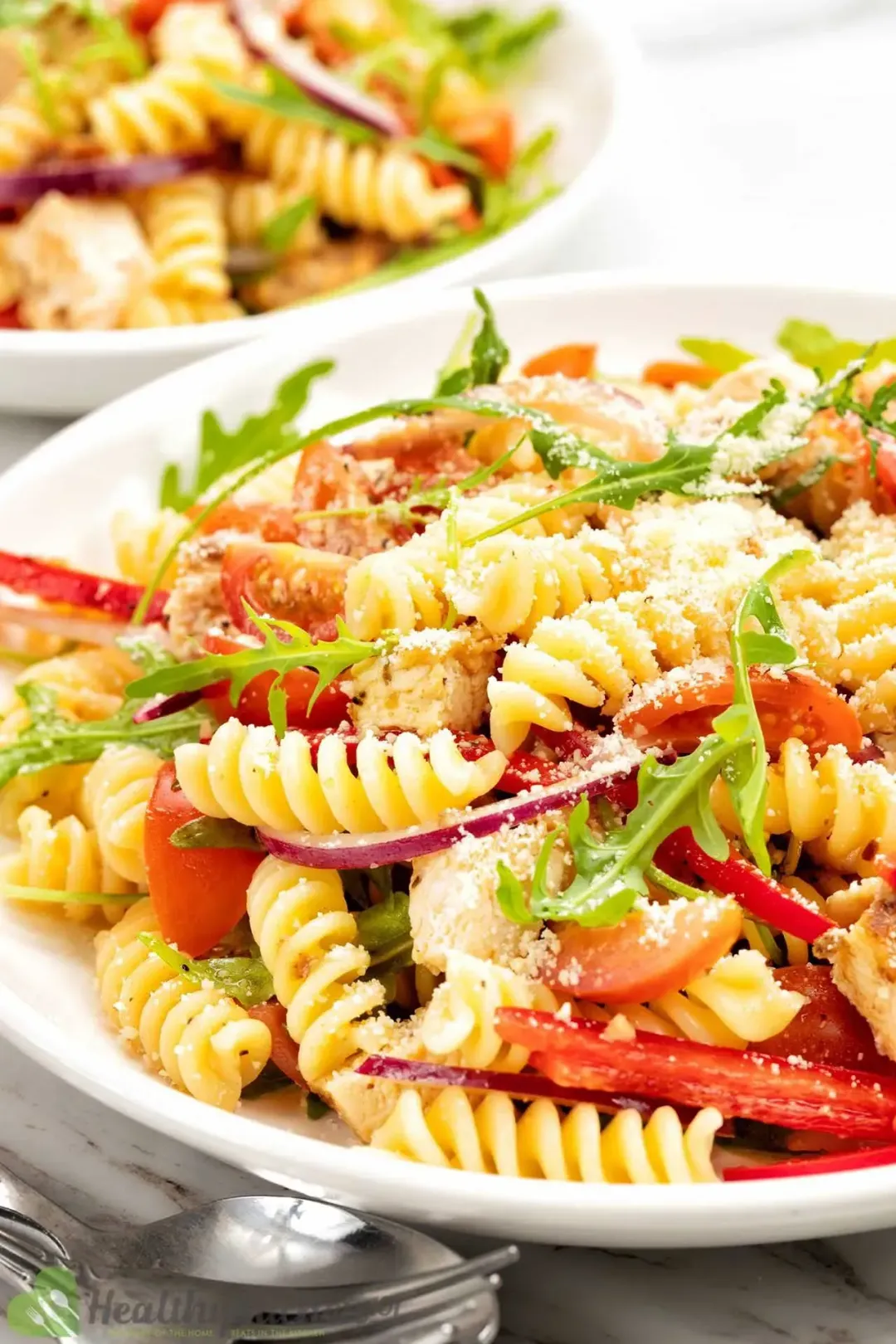 Previous Recipe
Chicken Pasta Salad
Chicken Pasta Salad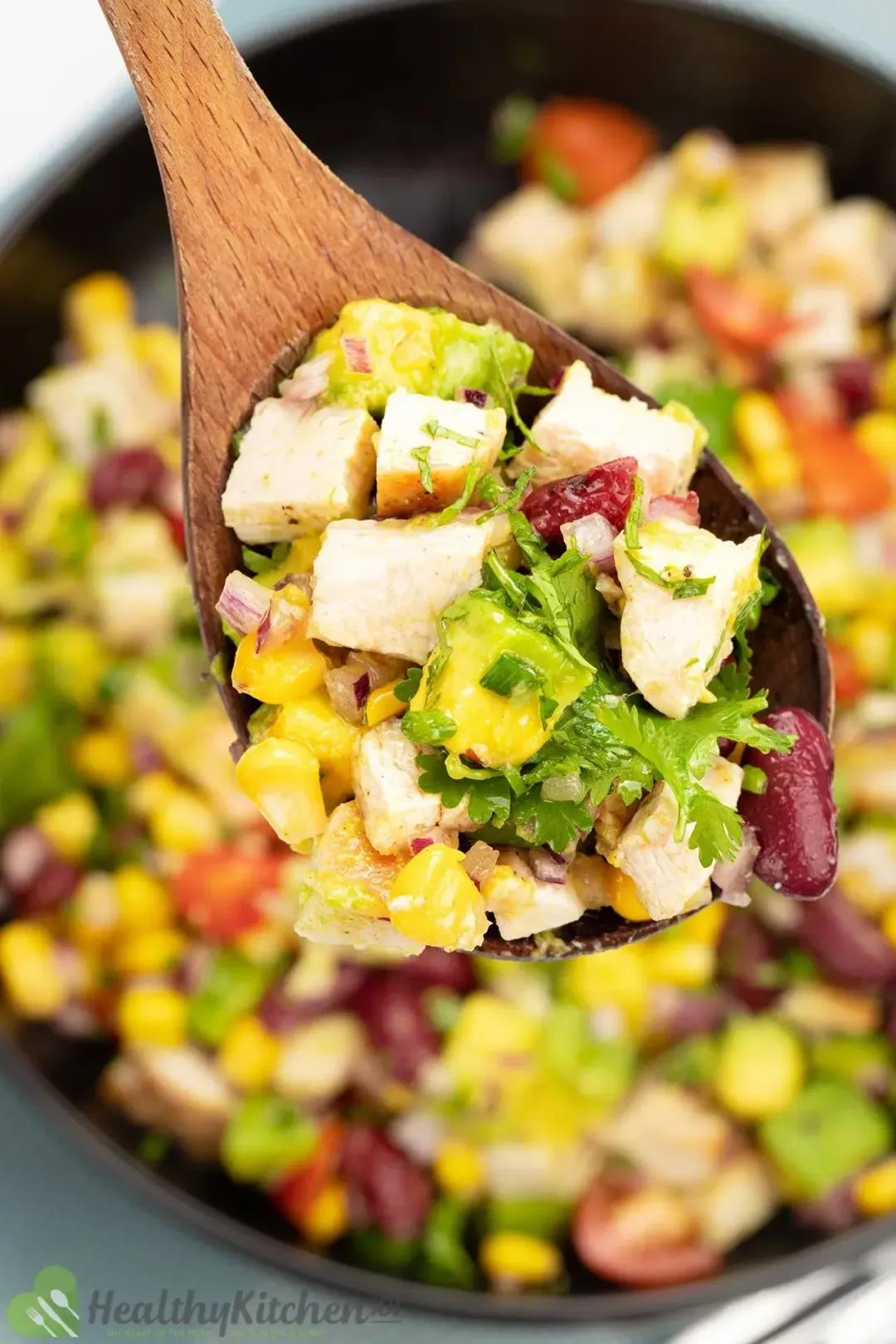 Next Recipe
Avocado Chicken Salad
Avocado Chicken Salad
Head Chef, Culinary Consultant
Tuyet Pham is an award-winning Saigonese chef who believes that joy is the secret ingredient to delicious food. At Healthy Recipes 101, Tuyet personally tests and simplifies every recipe, ensuring maximum flavor with minimal effort. With a background at prestigious French restaurants P'TI Saigon and Le Corto, Tuyet knows how to make every dish exceptional.
Writer, Author
Luna Regina is an accomplished writer and author who dedicates her career to empowering home cooks and making cooking effortless for everyone. She is the founder of HealthyKitchen101.com and HealthyRecipes101.com, where she works with her team to develop easy, nutritious recipes and help aspiring cooks choose the right kitchen appliances.
Nutrition Reviewer
Lizzie Streit is a Minneapolis-based dietitian and founder of It's a Veg World After All. She completed her MS in Human Nutrition from Drexel University, and is an expert in culinary nutrition, recipe development, and nutrition communications. Lizzie's philosophy is centered around making nutrition recommendations, and especially the advice to eat more vegetables, approachable and realistic. She is excited to be working with the team at Healthy Recipes 101 to ensure that their recipes are both nutritious and delicious.
Chicken salad with grapes is a refreshing and satisfying lunch option that's easy to make.