Have you ever gone overboard with your cooking and prepared too much chicken for one sitting? If yes, no need to stress out as we have compiled a list of leftover chicken recipes to help you make the most of your leftovers.
Whether you desire soup, stew, stir-fried, air-fried, or baked chicken recipes, we have them all in our round-up article.
Get ready to transform your leftovers into warm and comforting meals!
Best Leftover Chicken Recipes
Check out our outstanding collection of leftover chicken recipes.
How Long Is Leftover Chicken Good for?
Before exploring the wonders of leftover chicken dishes, we must ensure our refrigerated or frozen food is still edible and in its best state—both flavor- and texture-wise.
Two main factors may affect the storage time: storing methods (refrigerated or frozen) and the condition of your chicken (cooked or uncooked).
Let's have a deeper analysis, shall we?
Refrigerated raw chicken: It will last from 1 to 2 days in the fridge. When cooking, do not rinse it under running water since this will cause cross-contamination.
Refrigerated cooked chicken: It will remain consumable for 3 to 4 days if stored properly in an airtight container.
Frozen raw chicken: It will stay in good condition for up to 9 months, but our chefs recommend using it soon before the expiration date for the best cooking experience.
Frozen cooked chicken: It will last for a maximum of 4 months.
As for keeping your food in air-sealed containers at room temperature, it will last for less than 2 hours. Hence, we don't suggest doing so.
How Do You Make Leftover Chicken Taste Good?
1. Choose the Proper Storing Methods
The way you preserve your leftovers is a dealmaker.
If you tend to use up your leftover cooked chicken the next day, refrigerate it. When it's cooking time, take it out of the fridge 5-10 minutes beforehand—room-temperature food is easier to work with.
For those left with an abundance of raw chicken and who haven't had a plan to cook it within a week, we suggest freezing it to lengthen the storage time.
2. Choose a Suitable Thawing Procedure
With the help of many multifunctional kitchen gadgets like the Instant Pot or air-fryer, you can technically skip the thawing process. However, our team advises this extra step to ensure your food comes out perfectly and evenly cooked.
Refrigerator thawing: This is one of the two safest ways to process your frozen chicken as it helps prevent the existent bacteria from multiplying. What you have to do: defrost your chicken in the fridge for at least 12 hours, if not one day, before cooking.
Cold water thawing: If you're in a rush, go with this option. Place your frozen food in a waterproof package and submerge it in cold water to defrost. In case you thaw a large portion of frozen raw chicken, change the water after each 30-minute session. It will take roughly 4 hours or more based on the quantity you thaw.
What to Do With Leftover Chicken
With leftover chicken on your hands, the possibilities are endless. 
Working with already-cooked chicken means saving more prepping and cooking time—perfect for those on a tight schedule.
Here are some cooking inspirations and why you should try them out:
Use your chicken as a salad topping: Why not add more high-quality protein to your morning salad by combining fresh vegetables with leftover grilled/air-fried/boiled chicken? Drizzle your favorite dressing on top of all the ingredients, give them a quick toss, and your meal is ready to serve.
Make a chicken sandwich: This is a quick way out if you want to pack lunch for work but don't have much time to spare. Warm your slices of bread and chicken, then stack on some greens and sautéed onions. There you have an energy-boosting lunch in less than 20 minutes.
Simmer chicken in soups or stews: Stirring chunks of chicken into your soups/stews makes for a heartwarming dinner. If you use an Instant Pot, you can sit back, relax, and let the trusty equipment do its job. 
Incorporate chicken into creamy pasta: Leftover chicken is a golden ingredient for a casserole or a saucy pasta because its flavor pairs wonderfully with dairy products.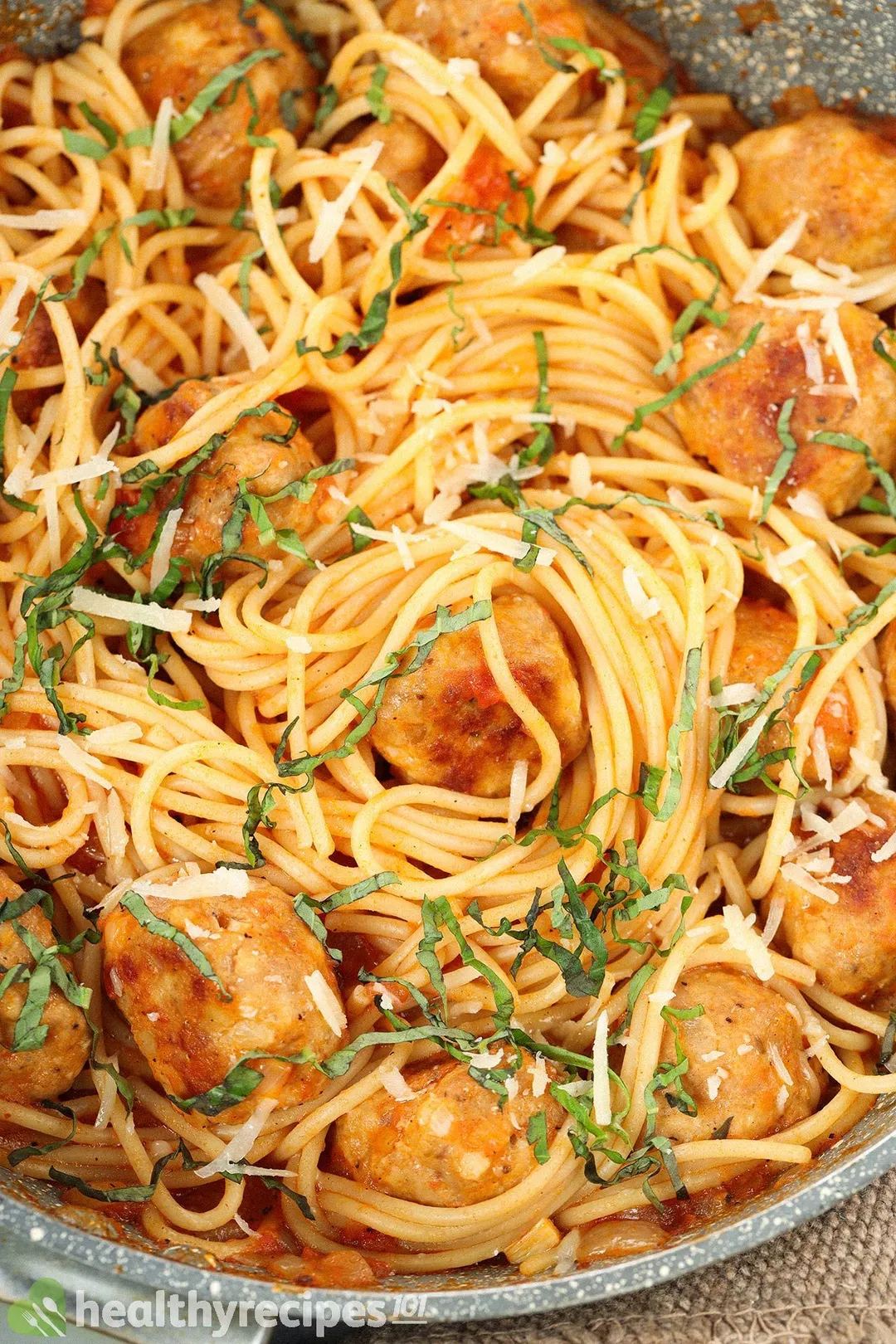 Leftover Chicken Recipes
Our collection of leftover chicken recipes will assist you on your journey of turning frozen chicken dishes into delectable creations in a blink of an eye.
Ingredients
Directions
Pick your favorite recipe.
Gather the ingredients.
Follow the instructions to give you incredibly tasty leftover chicken dishes ready in less than an hour!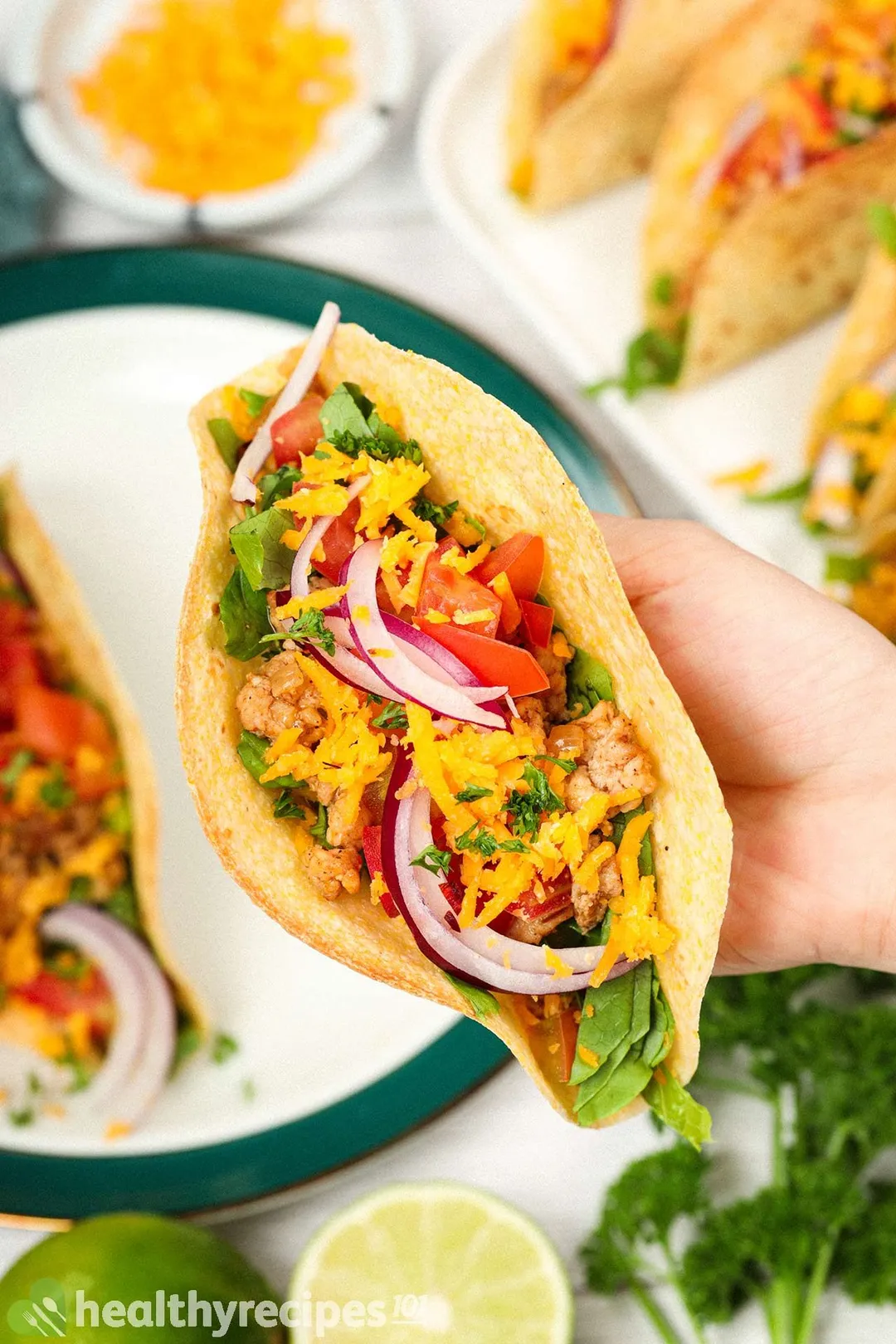 Previous Recipe
Mexican Chicken Recipes
Mexican Chicken Recipes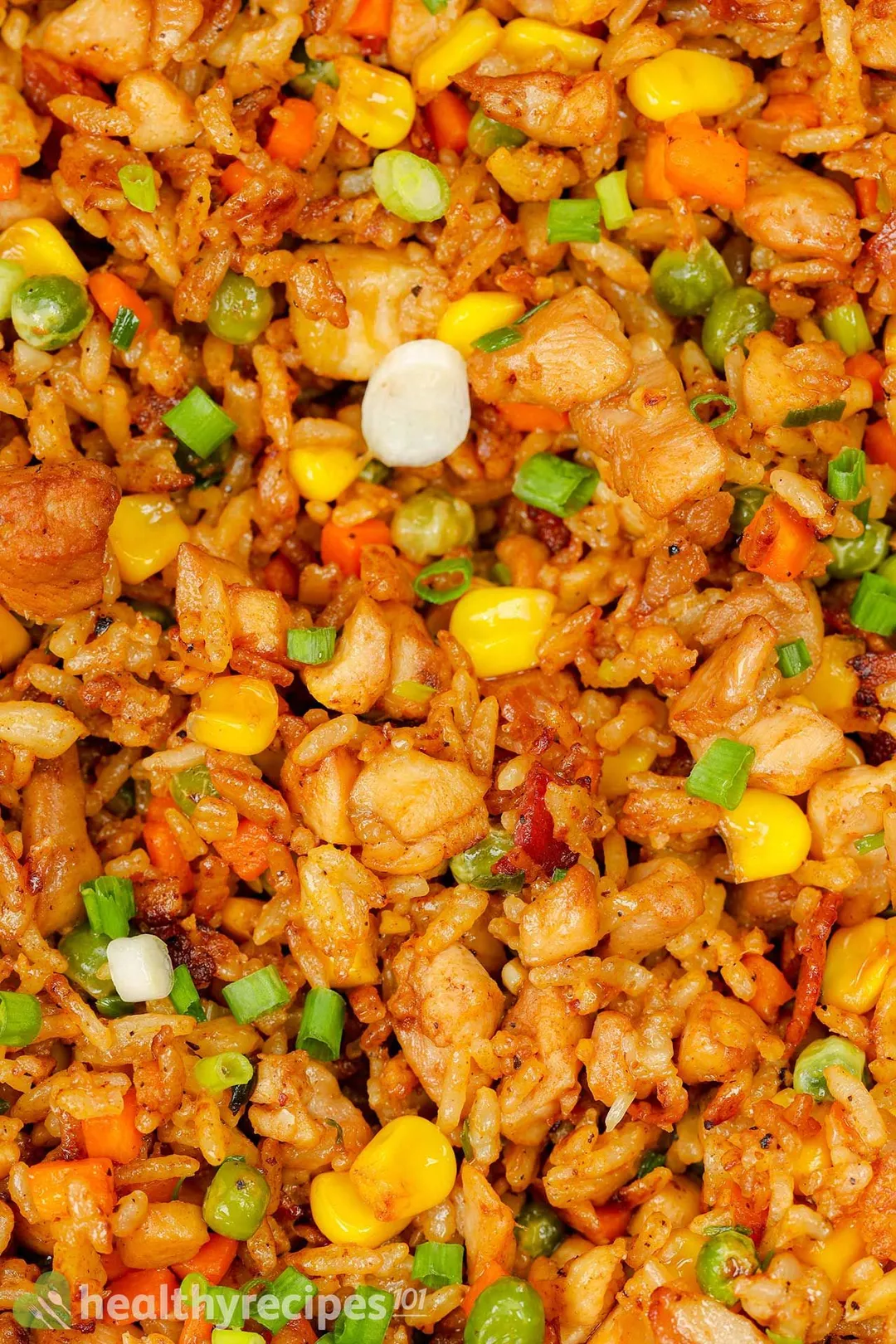 Next Recipe
Chicken and Rice Recipes
Chicken and Rice Recipes
Writer, Author
Luna Regina is an accomplished writer and author who dedicates her career to empowering home cooks and making cooking effortless for everyone. She is the founder of HealthyKitchen101.com and HealthyRecipes101.com, where she works with her team to develop easy, nutritious recipes and help aspiring cooks choose the right kitchen appliances.
Comments/ Reviews