Today's fried chicken recipes prove that this comfort food can be both healthy and delicious.
Like many foods, fried chicken sits at neither end of the nutrition spectrum. Some certainly raise red flags but a few others are closer to the healthy end.
So, in today's fried chicken recipes collection we've included the ones that are both tasty and healthy. We're not sure which one exactly tastes best, so we've listed all we have and would like you to be the judge. All of them have a crispy skin that's either embedded with spices and seasonings or drizzled with a flavorful sauce on top. All should come with around 450-500 calories, other healthy stats, and a side of veggies to up your micro intakes.
If you're already familiar with the tips and techniques involved, click here to get to the recipes section instantly. If you're quite new or simply want a review, read on to see how we typically prepare our fried chicken.
Healthy Fried Chicken Recipes
Below are 8 fried chicken recipes we thought you'd like:
The Best Cuts to Make Fried Chicken
To many, the best fried chicken comes in a size that can be held snugly between the fingers, and as such, the drumsticks and wings are the best cuts. Some prefer the meatier drumsticks while others the wings, with less meat but almost always juicy and tender in the end.
If the nutritional benefits interest you more, chicken breast might just be your favorite. It's the highest in protein and the least in saturated fat. Plus, it makes delicious nuggets and is the only cut to pull off the 'cordon bleu'. It's our favorite cut, too.
If you just prefer larger cuts, the thighs or leg quarters would do.
The Best Ways to Cook Fried Chicken
Very crispy chicken must be cooked whole in hot oil, so deep-frying is the ideal method by default. Pan-frying comes next—it returns a crispy result but doesn't work well with wet batter and requires you to flip the meat halfway.
Both methods work with lots of hot oil, so extra careful handling is advised.
The other methods are air-frying and baking, which do not splash, thankfully. We either give them an oil spray or incorporate some fat (butter, cheese, oil, shortening, or lard) into the coating to make it crispy. Due to the lack of sudden exposure to high heat, however, the coating may not turn out as crispy as when deep-fried or pan-fried.
Apart from the cooking method, the coating formula itself plays an important role in making crispy fried chicken.
The Perfect Coating for Fried Chicken
There's the wet batter, the flour coating, and the breadcrumb coating. In our opinion, each works best in different circumstances.
The wet batter works best with deep-frying. With enough room to move around, the batter should 'bloom', creating thin flakes that make a light, sharp crunchy sound. The batter, of course, doesn't work well with air-frying or baking.
The dry coating (coating the meat in beaten eggs before dry flour) also gives a similar crunchy result when fried in oil. Plus, it allows for prepping the chicken in advance. The texture, however, is denser than the batter method, and the residual dry flour tends to make the oil dirty. It doesn't work very well with air-frying and baking either.
The breadcrumb coating (coating the meat in flour, beaten egg, then breadcrumbs) works nicely with all frying methods. Like the flour coating, it also freezes well. The crunchiness, however, doesn't compare to the other coatings.
For deep-frying, we prefer a wet batter; for pan-frying, a dry coating; and for air-frying or baking, breadcrumbs.
The Best Oil to Fry Chicken
Being exposed to high heat for a long time, the ideal oil for deep-frying should have a high smoking point and a low polyunsaturated fat content. Avocado oil, soybean oil, etc. are great neutral oil options.
Canola, vegetable oil, sunflower oil, or oil that's previously used to cook other foods should be avoided, as they tend to create unhealthy substances. For the same reason, reusing the frying oil is also not advised.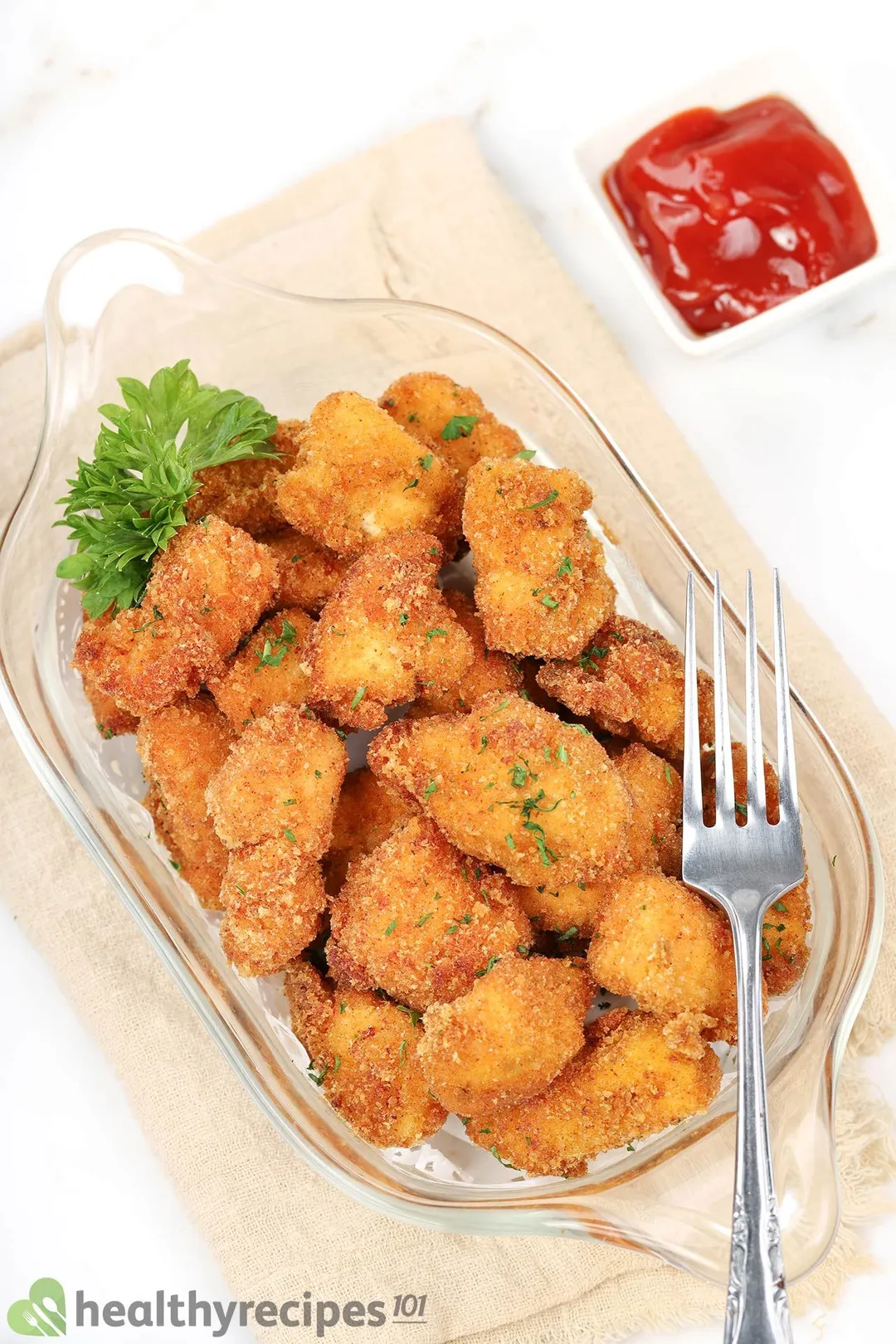 Fried Chicken Recipes
In this collection of fried chicken recipes we have selected the healthiest ones for you. They're crispy, juicy, full of flavors, and are around 450-500 calories per serving.
Ingredients
Directions
Pick your favorite recipe.
Gather the ingredients.
Follow the instructions to give you incredibly tasty fried chicken dishes ready in less than an hour!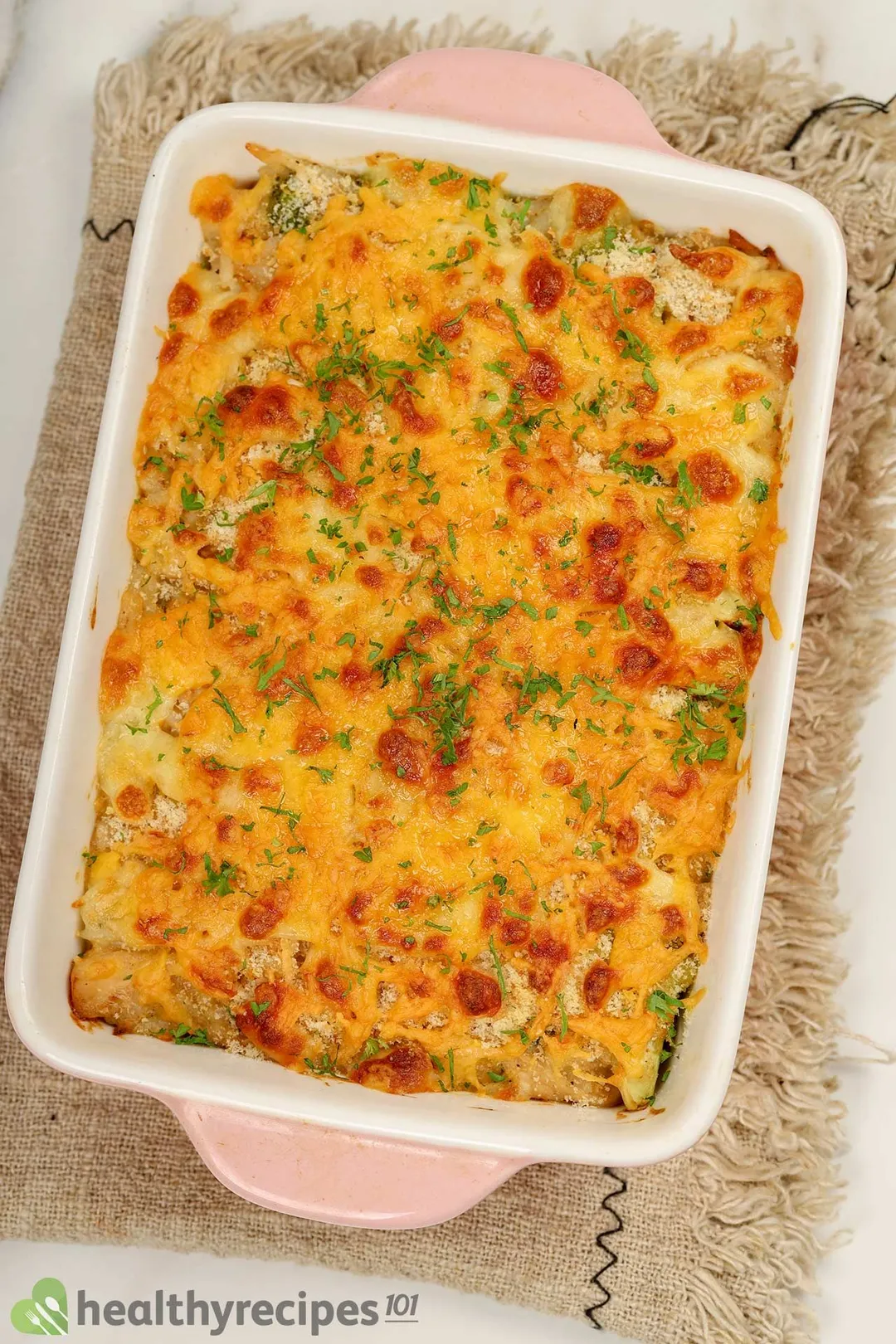 Previous Recipe
Chicken Casserole Recipes
Chicken Casserole Recipes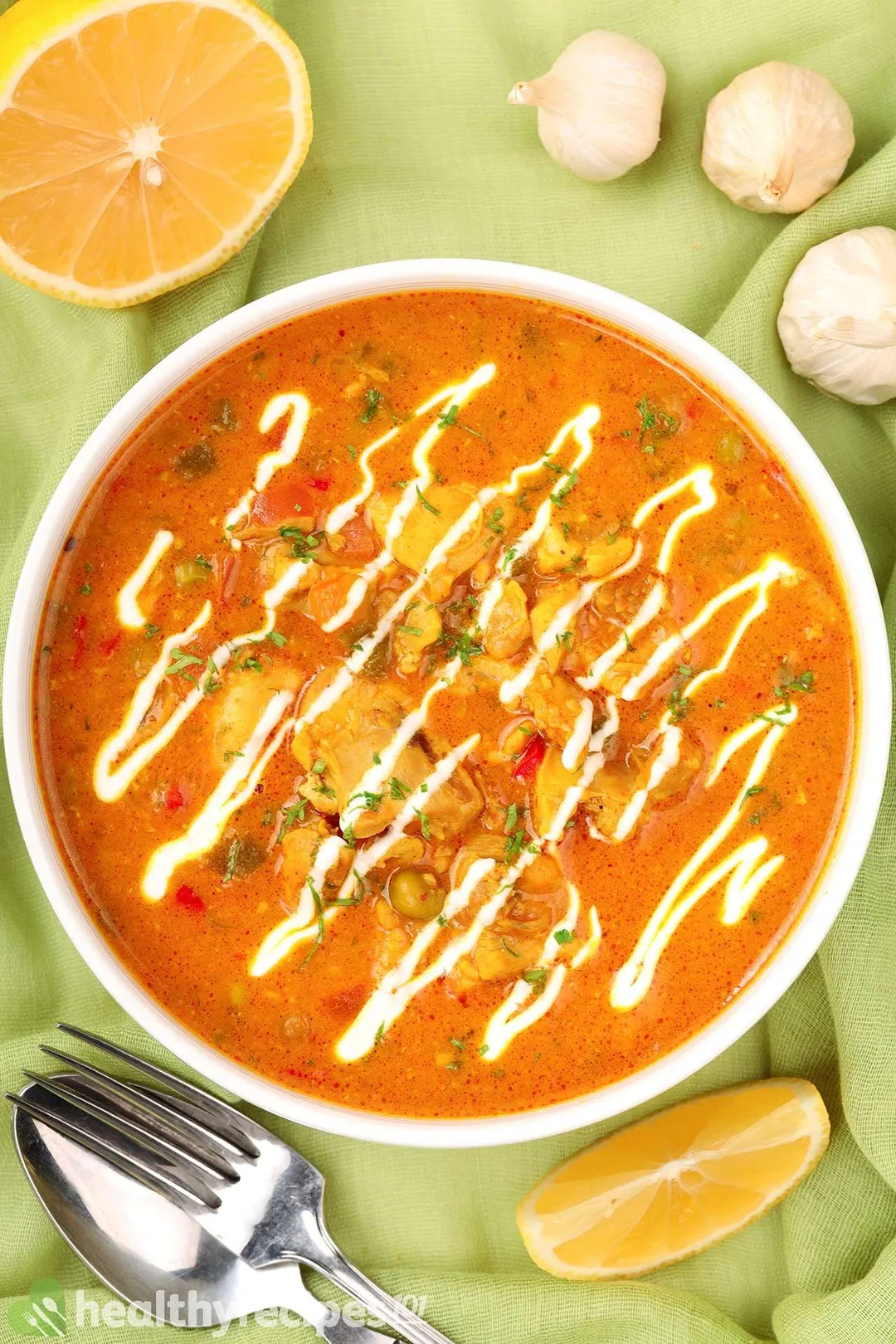 Next Recipe
Indian Chicken Recipes
Indian Chicken Recipes
Writer, Author
Luna Regina is an accomplished writer and author who dedicates her career to empowering home cooks and making cooking effortless for everyone. She is the founder of HealthyKitchen101.com and HealthyRecipes101.com, where she works with her team to develop easy, nutritious recipes and help aspiring cooks choose the right kitchen appliances.
Comments/ Reviews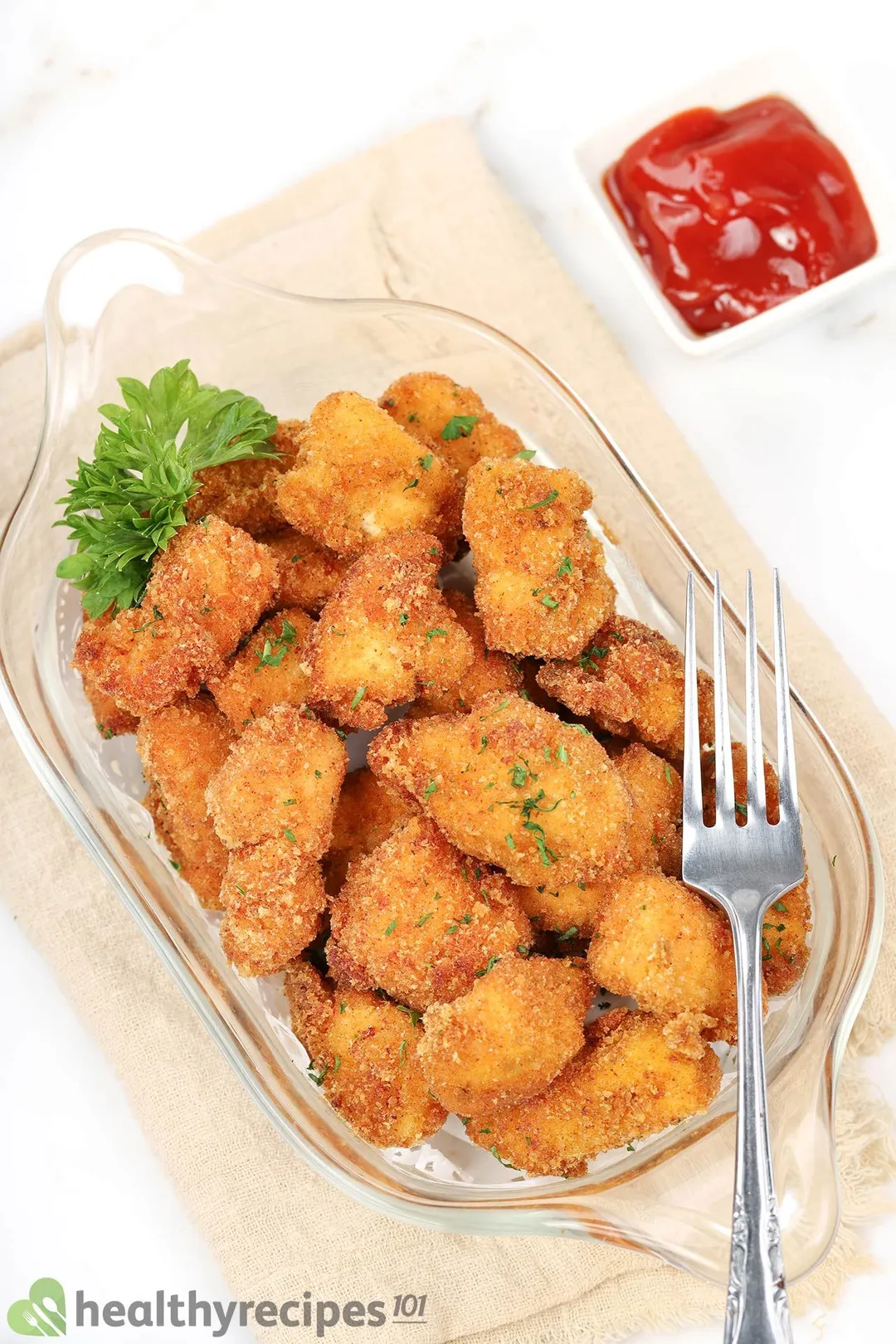 Love fried chicken salad. It's a great alternative to the traditional fried chicken. The simple ingredients make this a quick and easy weeknight dinner.