If you ever find yourself in need of a healthy chicken dish but don't know how long to boil chicken for, this article will be your saving grace.
With no effort required, boiling chicken is a beautiful way to make a tender and juicy chicken in the blink of an eye. Boiling chicken doesn't have to be as boring as it sounds; actually, it is the fastest and healthiest way to cook chicken.
Is Boiled Chicken Healthy?
Chicken is the most common meat in America. Since chicken meat is already lean, people often assume it is healthy.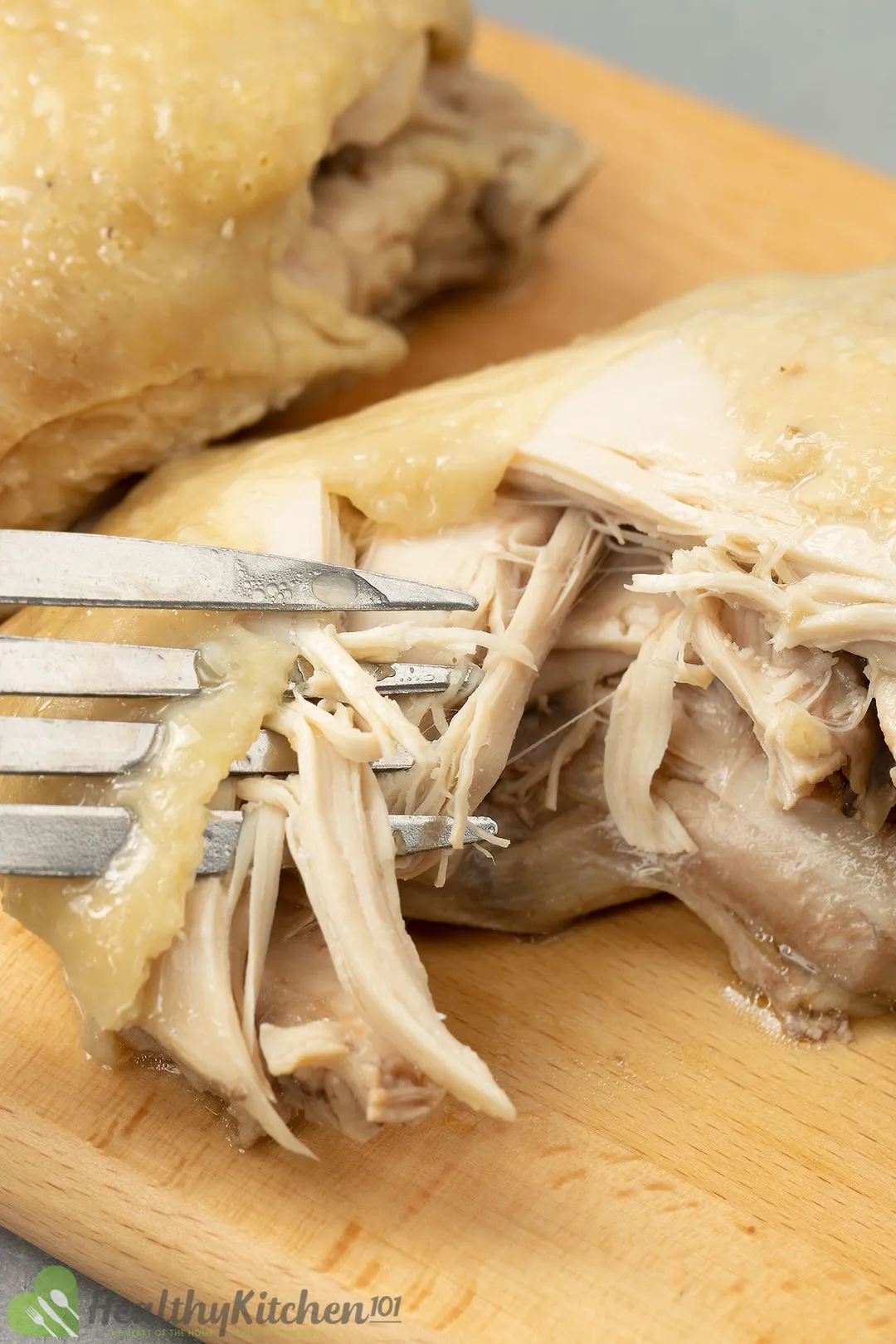 However, the method used to cook chicken can make a huge difference in calories, fat, and other nutritional content. So  which cooking method yields the healthiest result?
The answer is quite simple — boiling. Typically, boiling chicken requires bringing water to a boil in a saucepan. Then reduce the heat to medium-low before dropping the meat into it. 
The chicken then simmers slowly until cooked through. With this method, you don't add any other ingredients to the chicken, just the water to boil it.
Let's take a closer look at the nutritional profile of boiled chicken. A serving of 3.5 oz. of chicken breast provides 165 calories, 80% of which comes from protein. 
Chicken thighs are more tender and flavorful thanks to the higher fat content. Each 3.5 oz of chicken thighs contains 209 calories, and 56% of that is from protein. 
According to the US dietary guidelines, you need to eat 4-5 oz of chicken to meet the daily protein intake requirement. In addition to the nutritional value, there are several good reasons to boil this succulent poultry meat.
Why Do You Boil Chicken?
Simple: When it comes to cooking methods, nothing can be easier than boiling. All you need is a pot, water, a few seasonings, a few minutes of active cooking, and a bit of patience.
Fail-proof: Cooking in boiling liquid is almost a risk-free way to cook chicken since roasted or grilled chicken can easily turn out dry if you take your eye off it for just a few minutes.
Chicken broth can be used for all sorts of recipes, from soup and stew, to cooking grains. It is a simple yet tasty ingredient that can add extra flavor to any dish.
Check out How long to bake chicken.
How to Season Boiled Chicken
Boiled chicken might bring up images of tasteless, overcooked chicken. But with a proper technique and suitable seasonings, boiled chicken can be tender and infused with exquisite flavors.
You can add any spices or seasoning you have in the pantry to pump up the flavor. It could be a classic combination of salt and pepper.
In case you want to go for something fancy, a few smashed garlic cloves, some chopped spring onions, or fresh pieces of ginger could be excellent components. All these ingredients will season the chicken while it sits in the pot, making it tastier to eat.
Boiled chicken is infinitely versatile, and it can be cooked in the blink of an eye, making your weeknight dinner easier and healthier. You already know about seasonings, so the following part will reveal how to boil the chicken.
How to Boil Chicken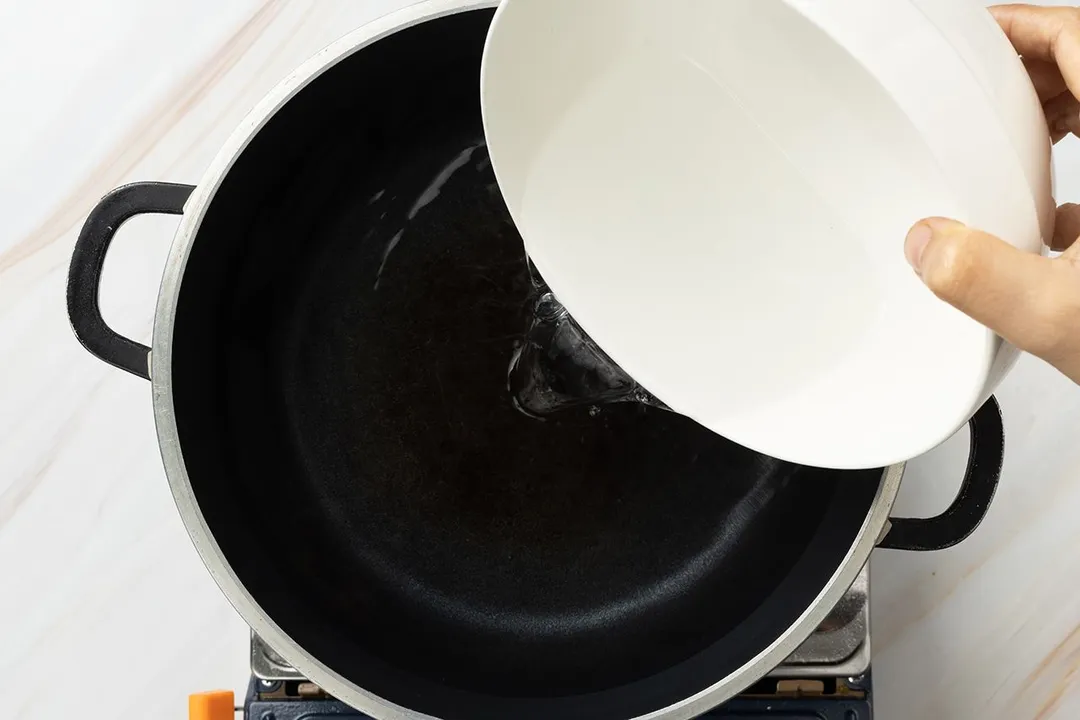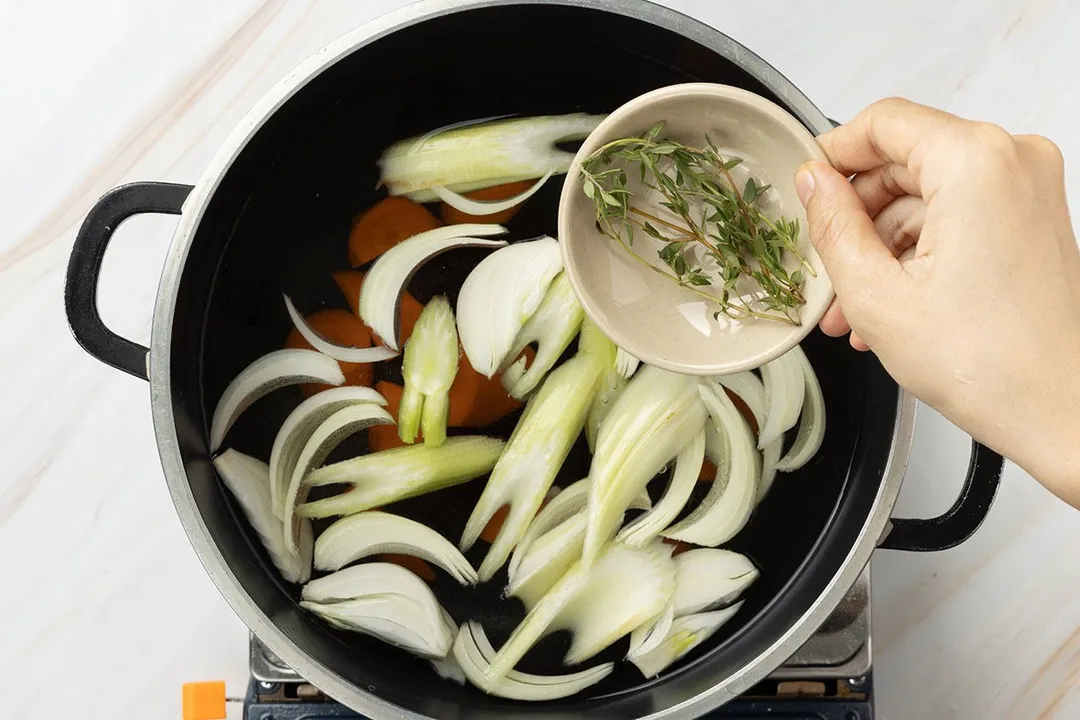 Step 1: Choose your liquid
Submerging chicken directly into cold water will result in unevenly cooked poultry. So boil the water in the pot before placing the chicken into it.
Step 2: Season the boiling water
Season the water with salt, pepper, and any other seasonings that go well with chicken. Some excellent complements include garlic, ginger, and dried chilies.
Another way to flavor your boiling liquid includes adding vegetables like carrots, onions, and celery. The combination of these ingredients infuses the chicken with a more complex flavor.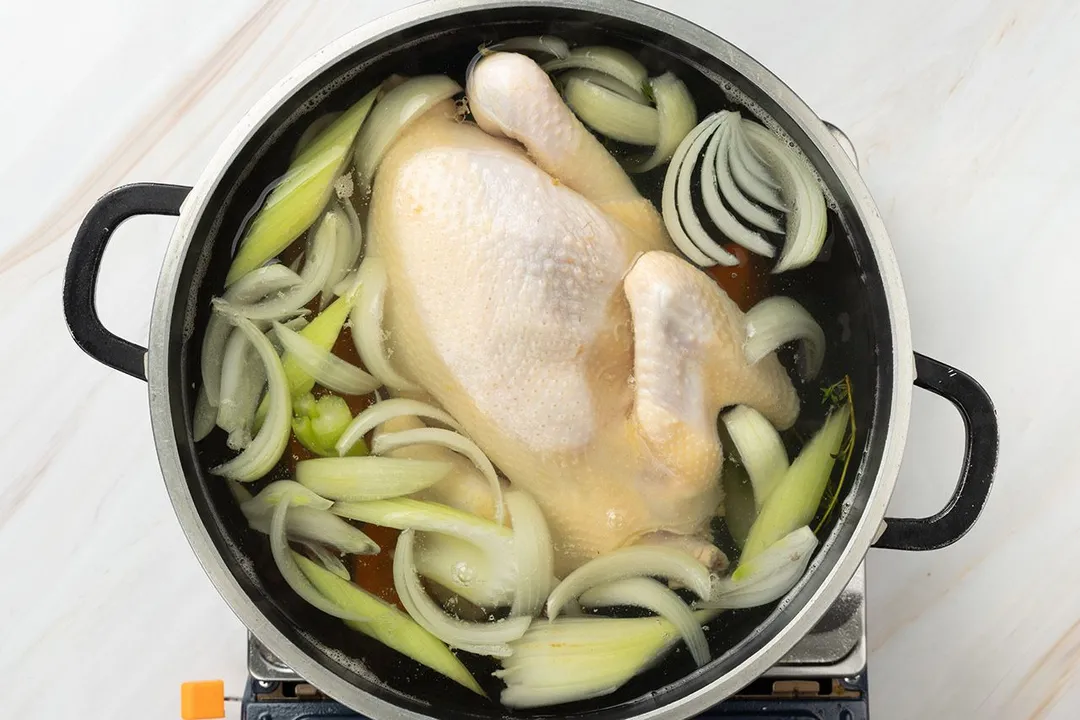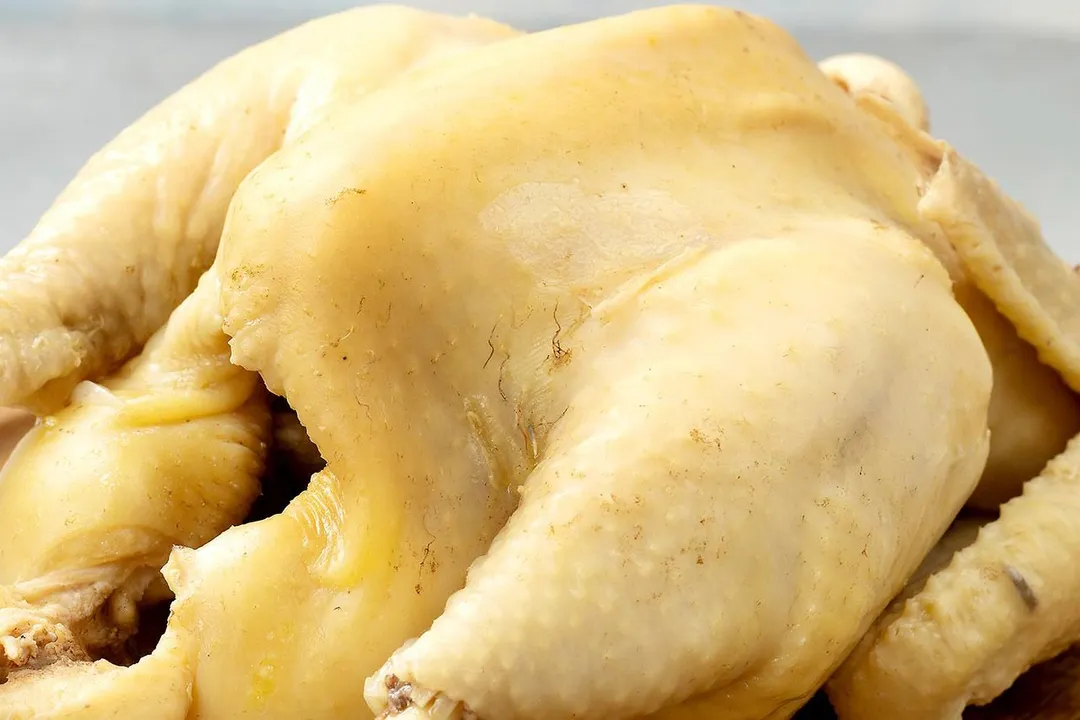 Step 3: Bring the water to a boil, add chicken, and simmer.
Once you have seasoned the water, bring it to a boil. Then place the chicken in the pot and lower the heat slightly to stay at a simmer.
Step 4: Serve
Once the chicken is cooked through, transfer it to a plate, and rest for a few minutes. Serve.
How Long to Boil Chicken
The boiling process is straightforward but keep in mind that each chicken piece requires a different cooking time. The rule of thumb is that the chicken should reach an internal temperature of 165 °F (73.9 °C) to be cooked evenly.
The following chart shows how long to boil the chicken after the water has reached boiling point:
| Type of Chicken | Weight | Cooking Time |
| --- | --- | --- |
| Whole Chicken | 2.3 lbs. | 30 minutes |
| Chicken Breasts | 8 - 9 oz. | 15 - 25 minutes |
| Chicken Wings | 3 oz. | 15 minutes |
| Chicken Thighs | 6 - 8 oz. | 12 - 25 minutes |
| Chicken Leg Quarters | 7 - 10 oz.  | 12 - 25 minutes |
Note: The bone-in pieces will come in at the upper limit of the ranges above, and the boneless ones will be at the lower end.
Whole Chicken
Boiling a whole bone-in chicken is the slowest method. A chicken of about 2.3 pounds will need to simmer for 0.5 hours to be cooked through.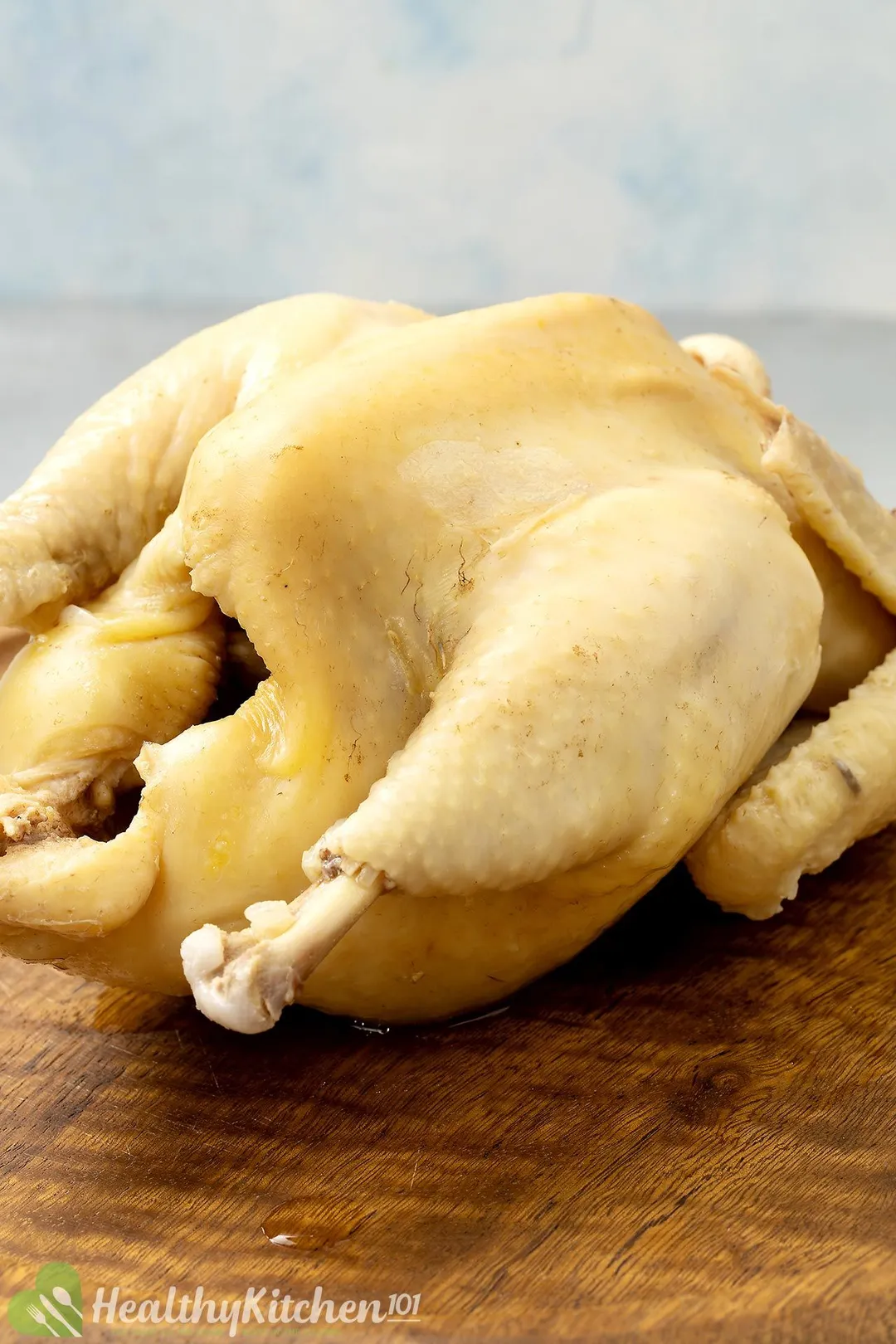 If the chicken is less or more than 2.3 pounds, you might want to adjust the cooking time a bit to ensure the meat is edible and gets infused with the seasoning from the boiling water.
Chicken Breast
A whole chicken breast usually cooks in around 25 minutes. If you want to speed up the process, cut the breast in half and you can cook it through in only 15 - 20 minutes.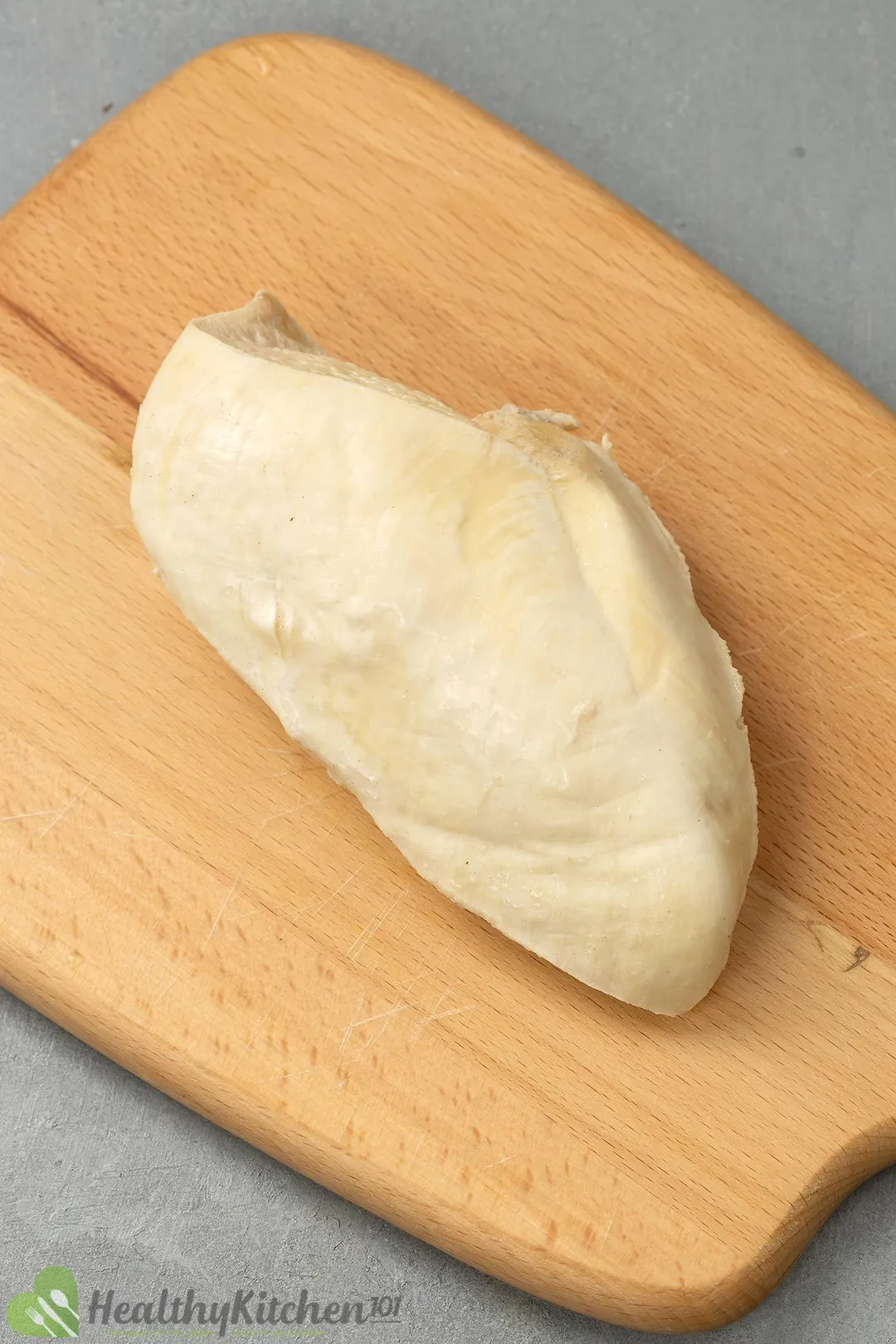 Note that the cooking time also depends on the number of chicken breasts you are boiling. Our cooking time of 25 minutes from the table is for two breasts.
Chicken Wings
Chicken wings take a shorter time to cook compared to other parts of the chicken. A pair of wings can be boiled in just 15 minutes, making it a quick and easy snack that many people love.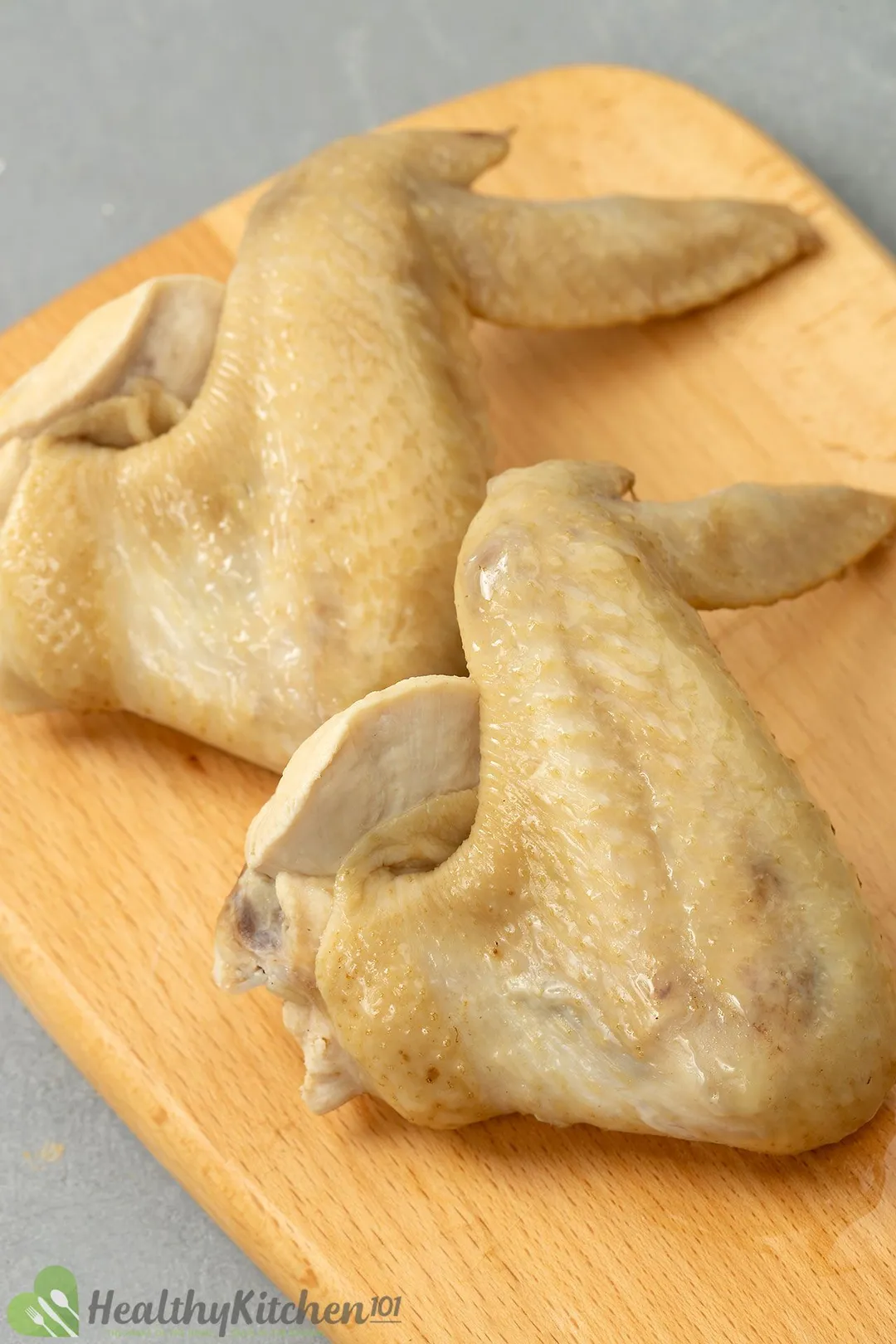 Chicken Thighs
Some people prefer chicken thighs to chicken breasts because this type of lean protein is more tender and flavorful. You can boil 4 - 6 oz chicken thighs in 30 minutes, checking them regularly every 5 minutes.
Boiling boneless chicken thighs also requires shorter cooking times than thighs with bones. Reduce the time to 5 - 10 minutes to avoid overcooking this succulent cut of chicken.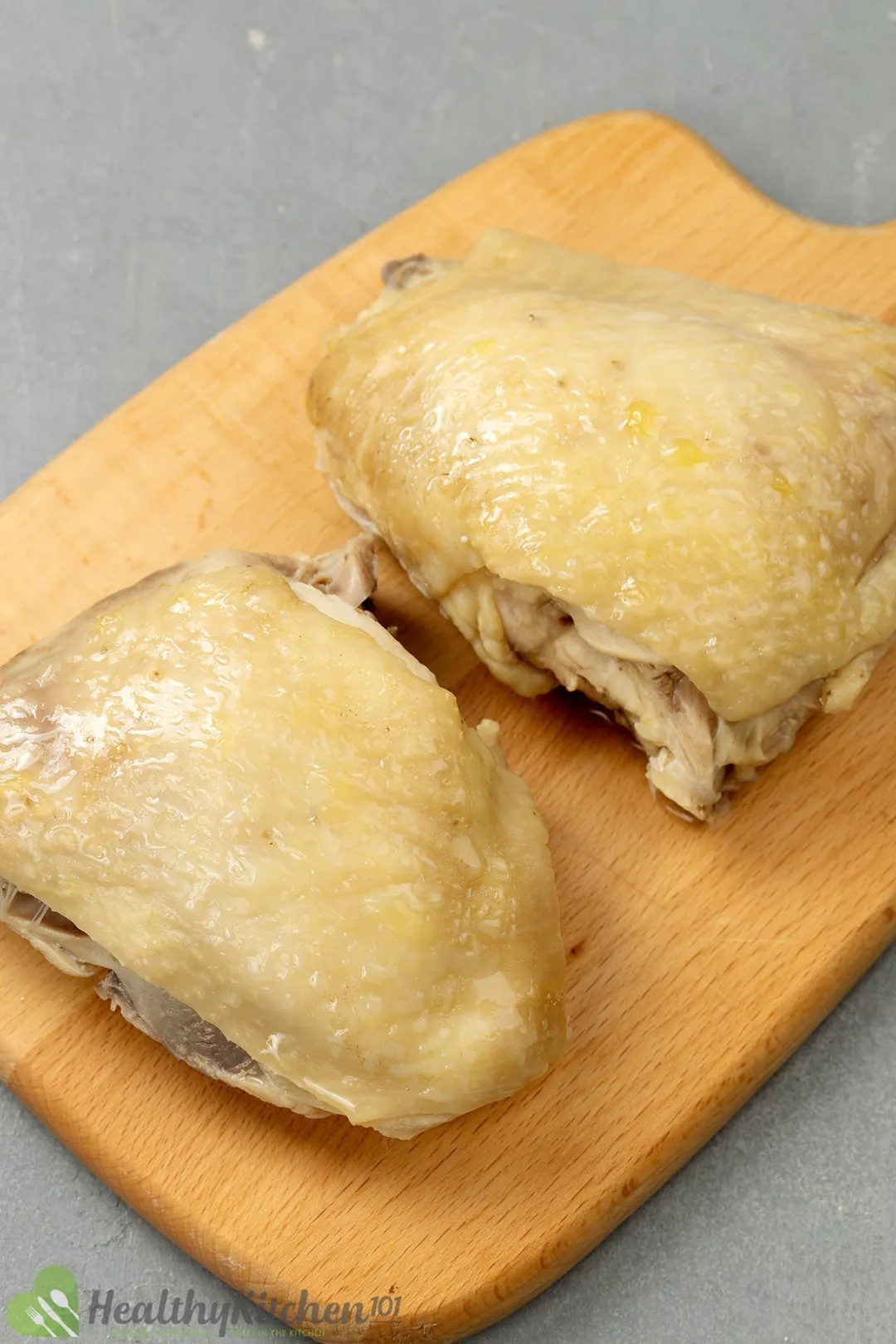 Chicken Leg Quarters
Quite similar to chicken thighs, the time to boil chicken leg quarters depends on whether it's boneless or not. If the meat is bone-in, the boiling time shouldn't be less than 25 minutes.
If not, boil the legs for about 15 minutes, and they're good to go. Boneless chicken legs are great for dishes that need sliced or shredded chicken, like pasta or soup.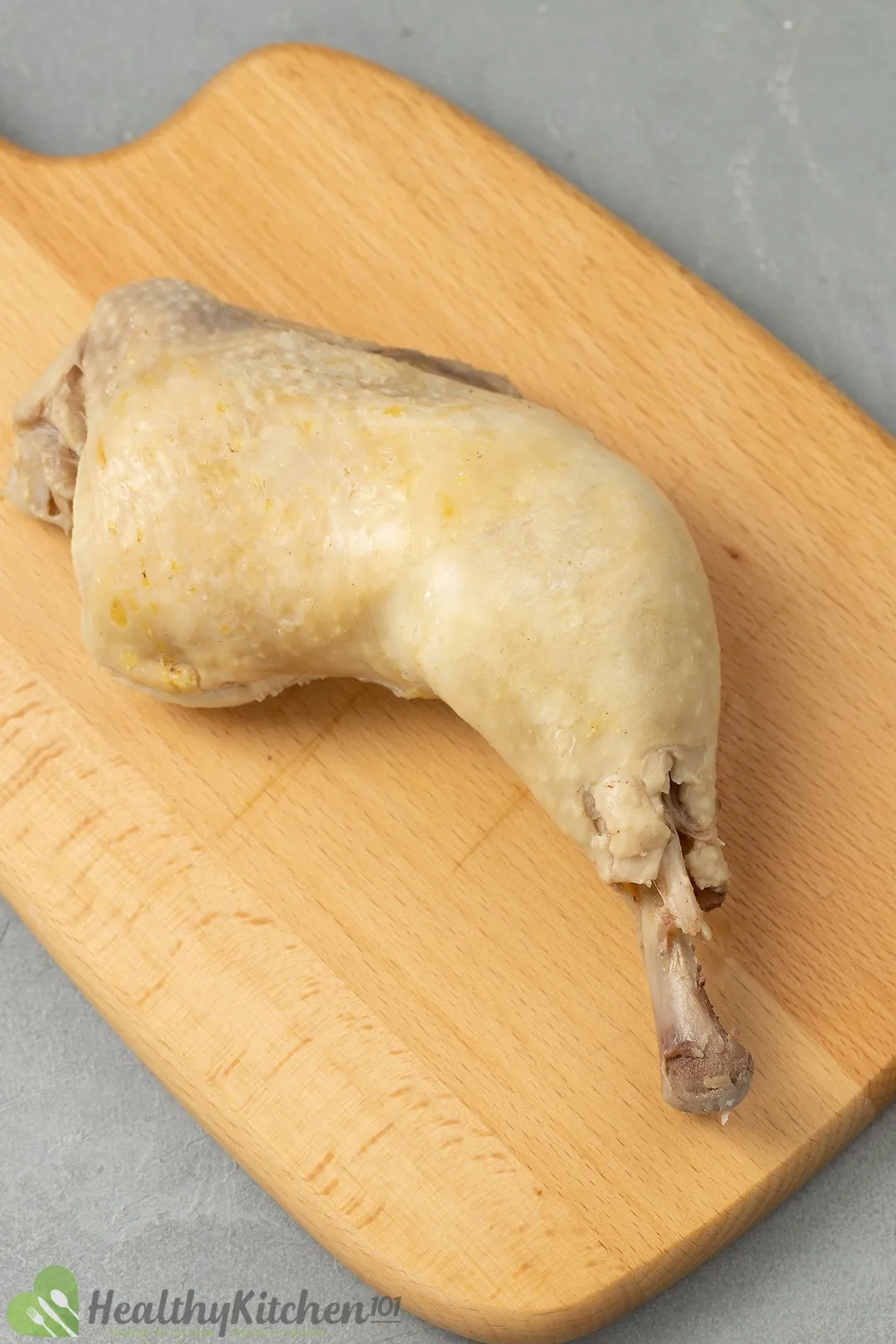 Frozen Chicken
We don't recommend boiling chicken from a frozen state because the chicken's outer part can turn brown before the inner part is cooked evenly. Plus, it takes longer than boiling a defrosted chicken.
If you still want to cook the chicken from frozen then you should increase the guideline time by 50%, according to the US Food Safety and Inspection Service.
To thaw chicken properly, leave it in the refrigerator the night before or speed up the process using the cold water method or defrost setting on your microwave.
It is undeniable that some juicy, well-seasoned boiled chicken is one of the most pleasurable ways to satisfy your protein craving. And there are a bunch of ways to make it a wholesome, filling meal.
What to Do with Boiled Chicken
Chicken is one of the most versatile proteins available, and there are endless ways to add it to your daily meal.
1. Rice
Chicken and rice is a dinner that can comfort both your stomach and soul. It's warm, flavor-packed, and can be done without much effort.
The chicken is simmered in the pot with its broth. Then the rice is added to soak up all the broth's goodness, making this one-pot dish a simple, umami, and melt-in-the-mouth meal.
2. Tacos
Shredded chicken makes a brilliant protein-base for a lot of dishes. The crunchy and warm tortilla is filled with luscious, shredded chicken and your choice of topping like crunchy lettuce, fresh tomato, creamy nuts, and sour cream.
The filling and sauce can be made ahead for an easy and tasty weeknight dinner. Remember to store each ingredient separately and only reheat the filling right before you're ready to eat.
3. Chicken Salad
Chicken salad is so simple that you don't even need a recipe. Top your go-to salad bowl with shredded chicken, drizzle with sesame oil, and a hit of sriracha.
Or make it into a salad with chopped lettuce, sliced fruits, cubed chicken, top with nuts, and a simple homemade olive oil dressing.
4. Sandwiches
Thin slices of boiled chicken make excellent sandwich fillers. Layer them with lettuce, cucumbers, tomatoes, and your favorite cheese on a bed of crunchy bread, and you're ready to go.
Another option is to sprinkle your shredded chicken over some cheese between tortillas. Heat it briefly on a hot skillet for a quick and tasty quesadilla.
5. Pasta
Boiled chicken goes perfectly with any pasta recipe. Any pasta dish would welcome some tender chicken slices with open arms, from a no-heat sauce like butter to slow-simmer cacciatore.
FAQ
1. How Do You Know When Boiled Chicken Is Done?
The most reliable way to know if your chicken is done is to use a thermometer. Insert it into the thickest part of the meat; the safe spot for cooking chicken is 165°F (75°C) or above.
In case you don't have a thermometer on hand, there are some other trustworthy methods to use. 
Use a fork to slightly shred the meat to see if the juice is clear. If the liquid is still pink, then your chicken needs more time in the boiling pot.
Another way to check if the chicken is cooked is to cut it to see if it is white. If so, the meat is fully cooked and safe to consume.
2. What Happens If I Boil Chicken for Too Long?
There is a cooking rule that you should not overcook the meat. That also applies to chicken.
Water boils at 212°F (100°C), and the chicken is cooked through at 140 - 160°F. If you leave the chicken in boiling water for too long, chances are it will reach 212°F and end up with a dry and tough texture.
A whole chicken boiled for longer than an hour or 1.5 hours will become tender. However, most of the flavor will have leached into the boiling water, leaving the meat falling apart and tasteless.
3. How Long Does Boiled Chicken Last in the Fridge?
Cooked chicken can last in the refrigerator for approximately 3 - 4 days. To store properly, place your chicken in an airtight container or wrap it tightly in plastic wrap before placing it in the fridge.
Due to the low temperature (below 40°F or 4°C), the fridge can help slow the bacteria growth and retain its freshness. If you want to store the chicken longer than a few days, it's best to keep it in the freezer.
4. Can You Freeze Boiled Chicken?
Yes, boiled chicken can be frozen. Place your meat in a Ziplock freezer bag or a plastic airtight container and store it in the freezer for up to 4 - 6 months.
It's also a good idea to divide the chicken into small portions instead of the freezing whole bird. This way, you can thaw exactly the right amount of frozen chicken that you need for a particular meal.
5. Is It Better to Boil or Bake Chicken?
Boiling is a healthier way to cook chicken than baking or grilling because it doesn't contain any additional oil or fat. Most of the fat from the meat and skin remains in the broth, resulting in a lower-fat meat than baking.
To discover more manageable and healthy chicken dishes, check out our collection of healthy chicken roundup. They are both straightforward and nutritionally balanced!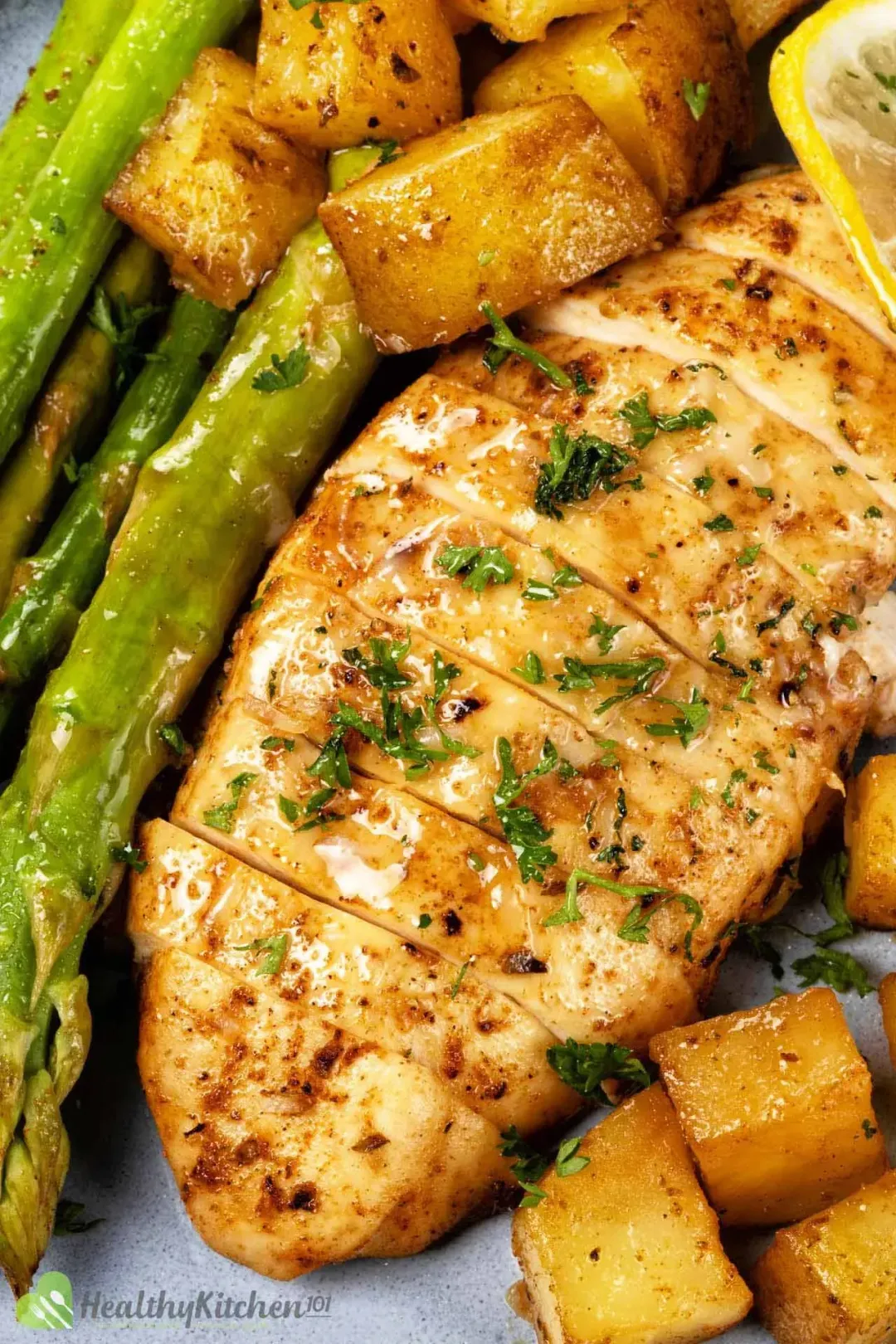 Next Recipe
How Long to Bake Chicken
How Long to Bake Chicken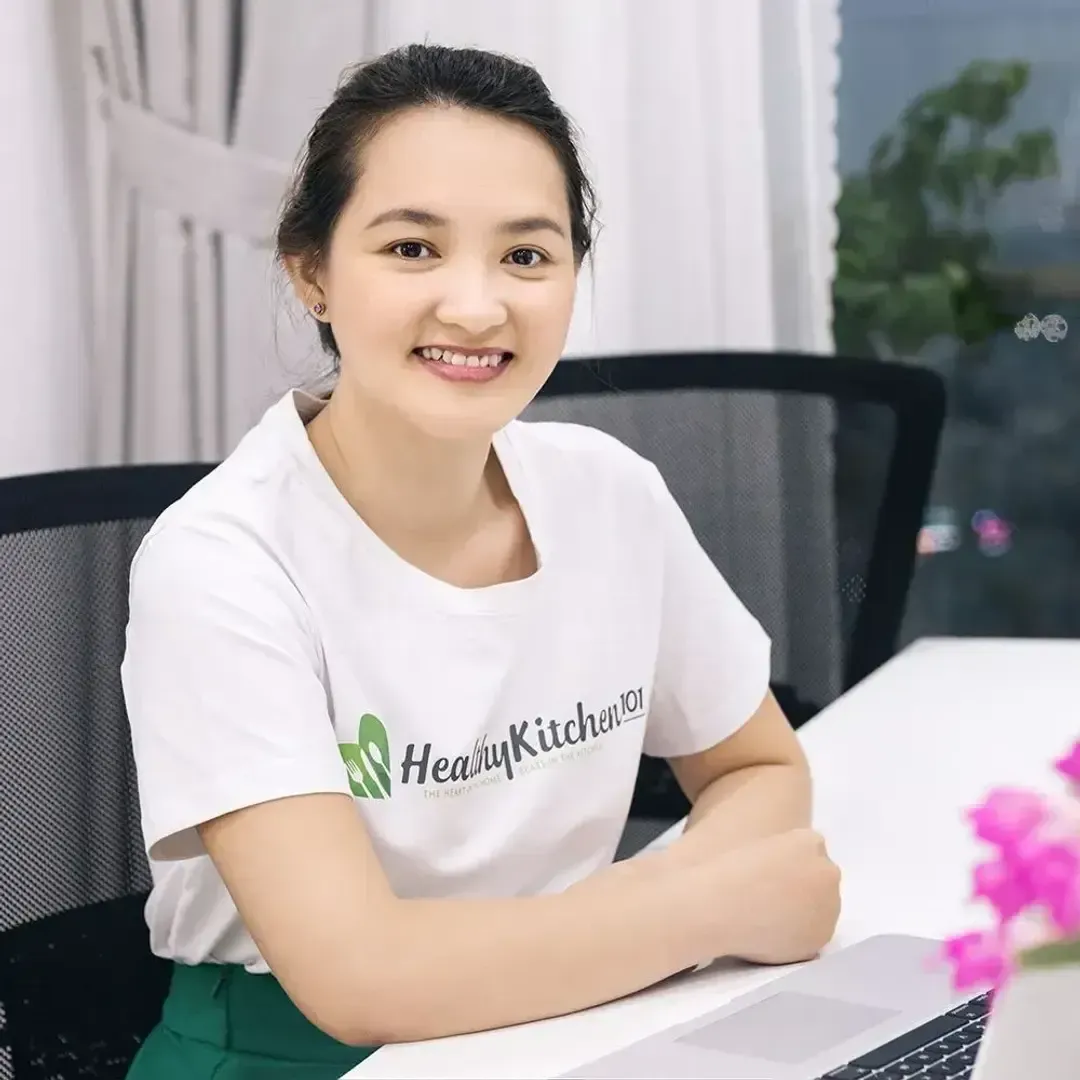 Writer, Author
Luna Regina is an accomplished writer and author who dedicates her career to empowering home cooks and making cooking effortless for everyone. She is the founder of HealthyKitchen101.com and HealthyRecipes101.com, where she works with her team to develop easy, nutritious recipes and help aspiring cooks choose the right kitchen appliances.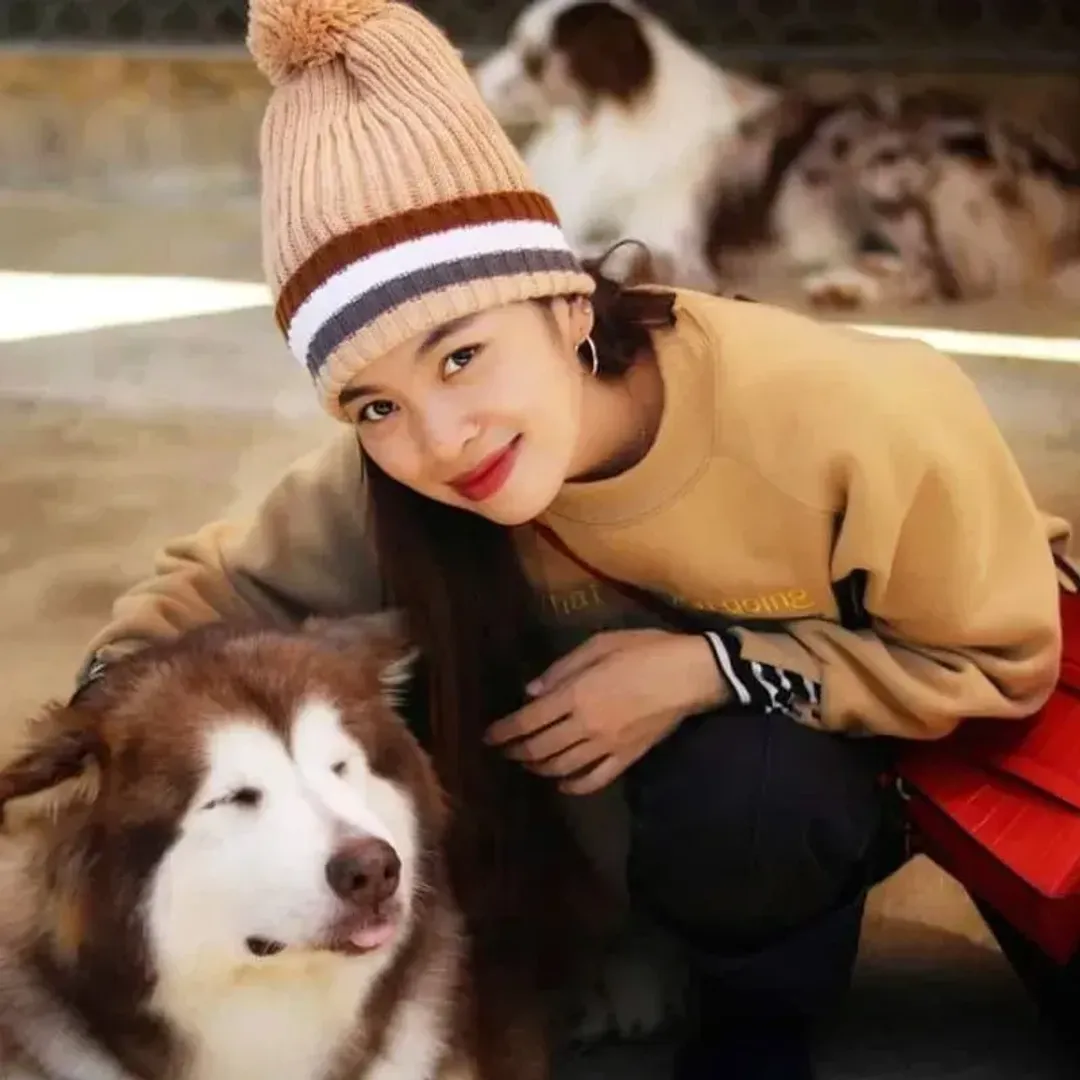 Chef, Culinary Consultant
Tuyet Pham is an award-winning Saigonese chef who believes that joy is the secret ingredient to delicious food. At Healthy Recipes 101, Tuyet personally tests and simplifies every recipe, ensuring maximum flavor with minimal effort. With a background at prestigious French restaurants P'TI Saigon and Le Corto, Tuyet knows how to make every dish exceptional.
Comments/ Reviews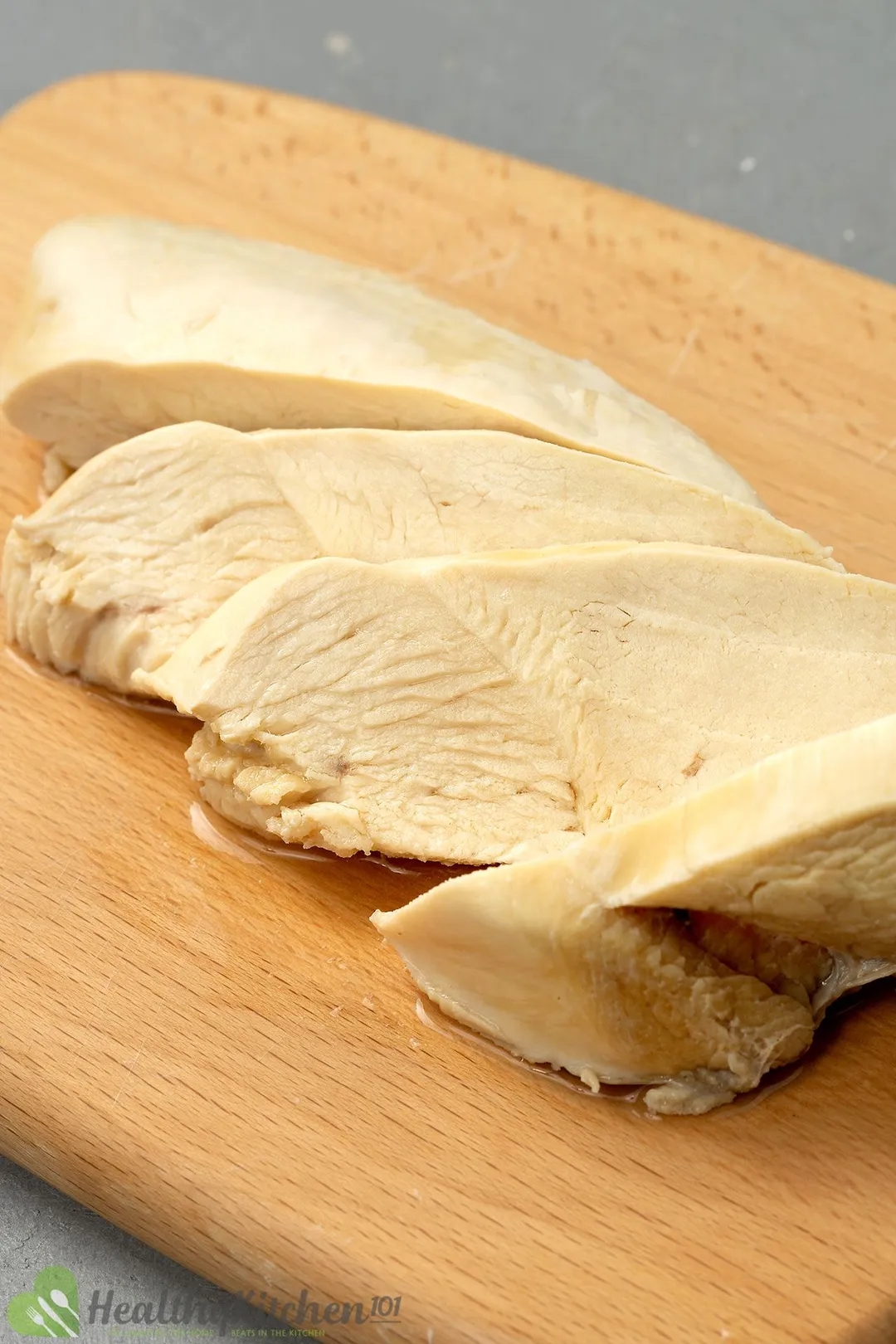 Scott

April 8, 2023 at 8:35 AM

helpful and easy to follow