Our pineapple mango juice recipe is incredible; it's free from refined sugars and only uses five ingredients. You can prepare it in under 10 minutes and store it for several weeks.
The drink requires minimal effort to prepare but provides plenty of nutrition to aid digestion. Read on to learn more about how it can improve your lifestyle and how you can prepare it.
Benefits of Pineapple Mango Juice
One of the best benefits of our pineapple mango juice recipe is that it's a naturally sweet treat and includes no refined sugars. Separately, these two fruits bring a lot to the table, but together they create a brilliant blend of flavor and health benefits.
1. For Digestion
Pineapple is a tropical treasure that brings exotic flavors to any dish. It can provide you with antioxidants like vitamin C that help to combat wrinkles and improve collagen formation for firmer skin.
Another great feature of pineapple juice is its bromelain enzyme. This helps the body to break down proteins for better digestion.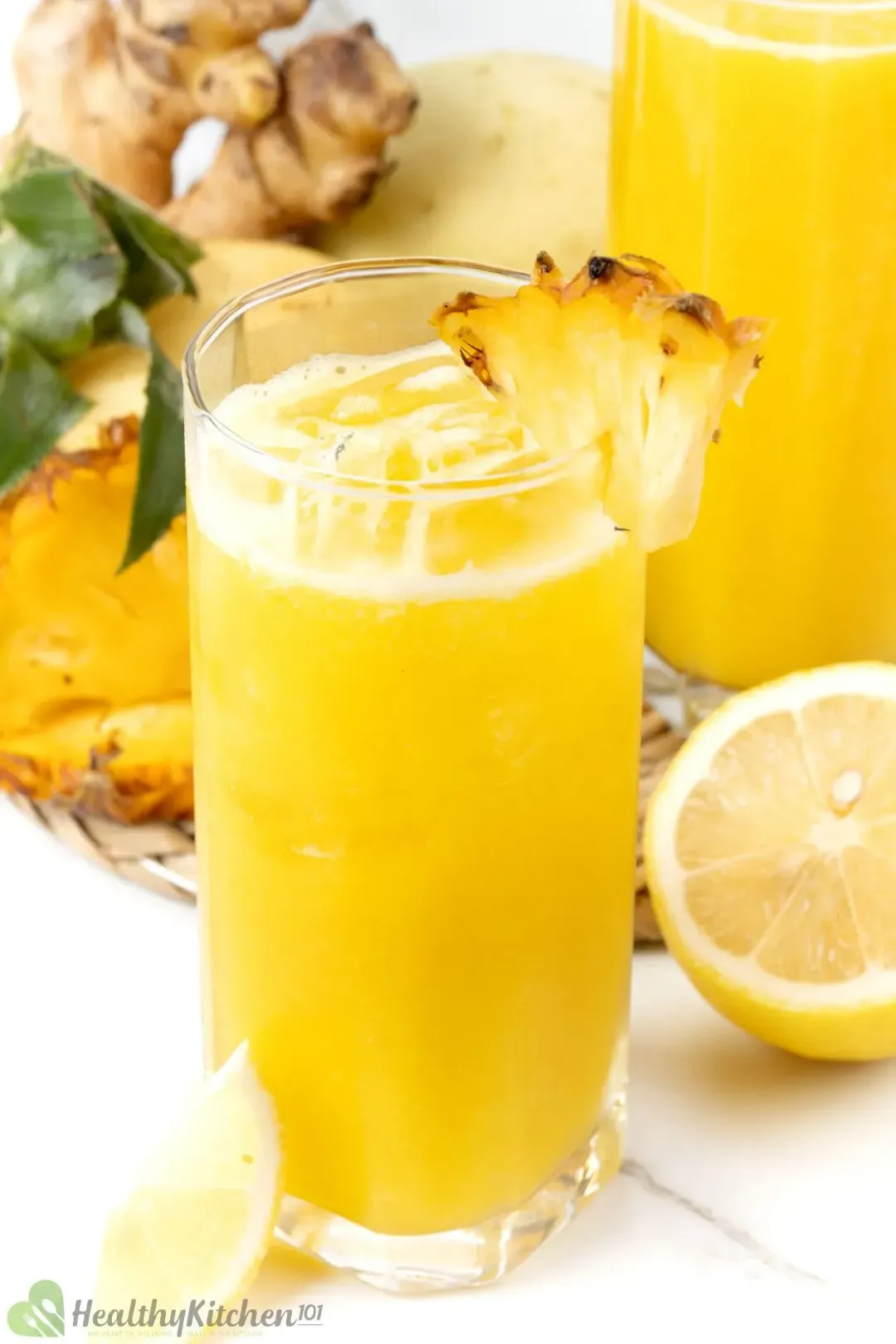 But it's only in small amounts in pineapple mango juice, and better paired with a fiber-rich meal for optimum digestion.
Mango is also one of those fruits everyone can't wait to tuck in to, thanks to its flavor and succulence. But there's more to it than just taste.
One fruit, even without pulp, is laden with vitamins A and B, and as much vitamin C as two oranges. You'll also get mango fiber along with these vitamins.
Fiber is crucial for improving digestion. One study showed how daily consumption of mango relieved symptoms of chronic constipation.
So the fiber from mango paired with pineapple enzymes combined will create a pro-gut health drink that can do wonders for your digestive system. Then if you add a little ginger you can get even more benefits.
2. For Diabetes
A 2012 study was conducted on rats to show ginger juice's anti-hyperlipidemic effects. Hyperlipidemia is a condition indicating high-fat content in the blood, and it is the result of high-fat diets and a sedentary lifestyle.
Administering ginger juice significantly reduced hyperlipidemia by lowering cholesterol levels. Although this trial was performed on animals, you can still include ginger juice in your diet as an anti-diabetic measure.
Animal studies are not entirely representative of human conditions, but they help to predict human biology.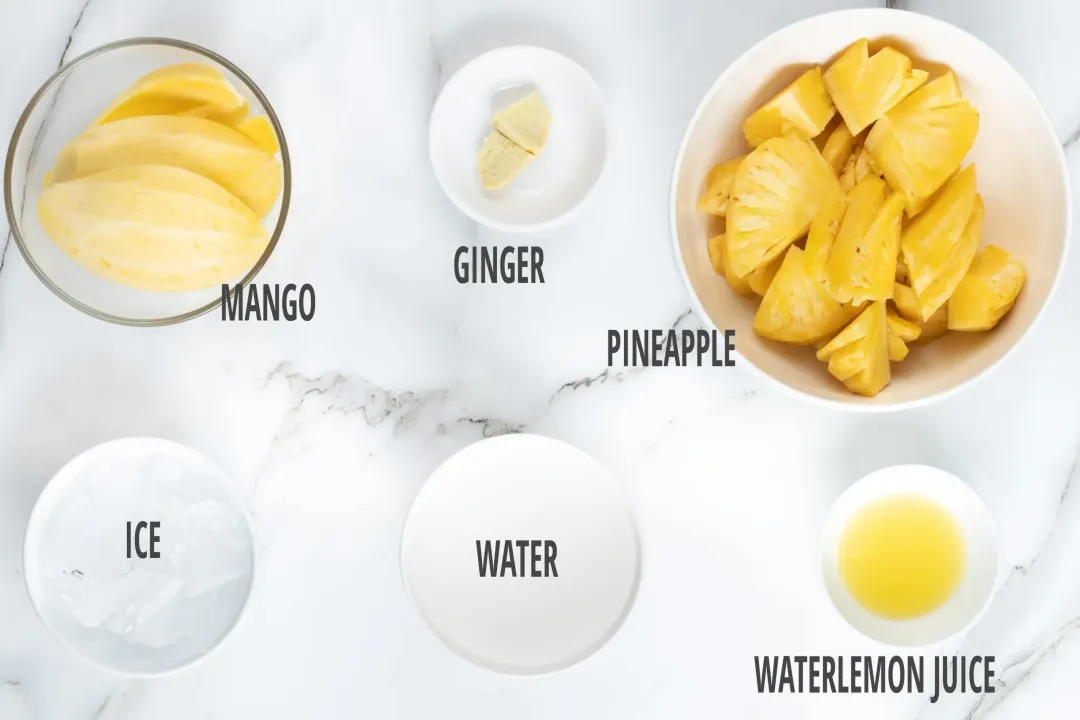 How Long Does Pineapple Mango Juice Last?
This drink can last from 48 hours to 3 days in the refrigerator. But avoid leaving it at room temperature for more than 2 hours, as this can cause it to become unsafe.
When storing, transfer the juice into an airtight container like a mason jar or Ziploc bag. Limiting air exposure lowers the risk of oxidation.
Oxidation reduces the quality of juice, causing it to become less nutritious. And our homemade juice has no preservatives, save for the lemon juice that provides minimal anti-oxidative properties.
Pineapple mango juice can also last for 3 months in the freezer. Freezing enables you to store it at a lower temperature with even less exposure to light and air, thus allowing for longer storage.
To store safely in the freezer, use a freezer-safe jar and leave an inch of space at the top to allow for expansion. When ready to use, leave it to defrost at room temperature and taste for flavor and quality before serving.
If you would like to see more healthy beverage options, see our collection of healthy juice recipes or best pineapple juice roundup.
Calories in Pineapple Mango Juice
Our pineapple mango juice contains 88 calories per (8 oz) serving. Compare it to a branded mango pineapple juice beverage that contains roughly one and a half times more calories.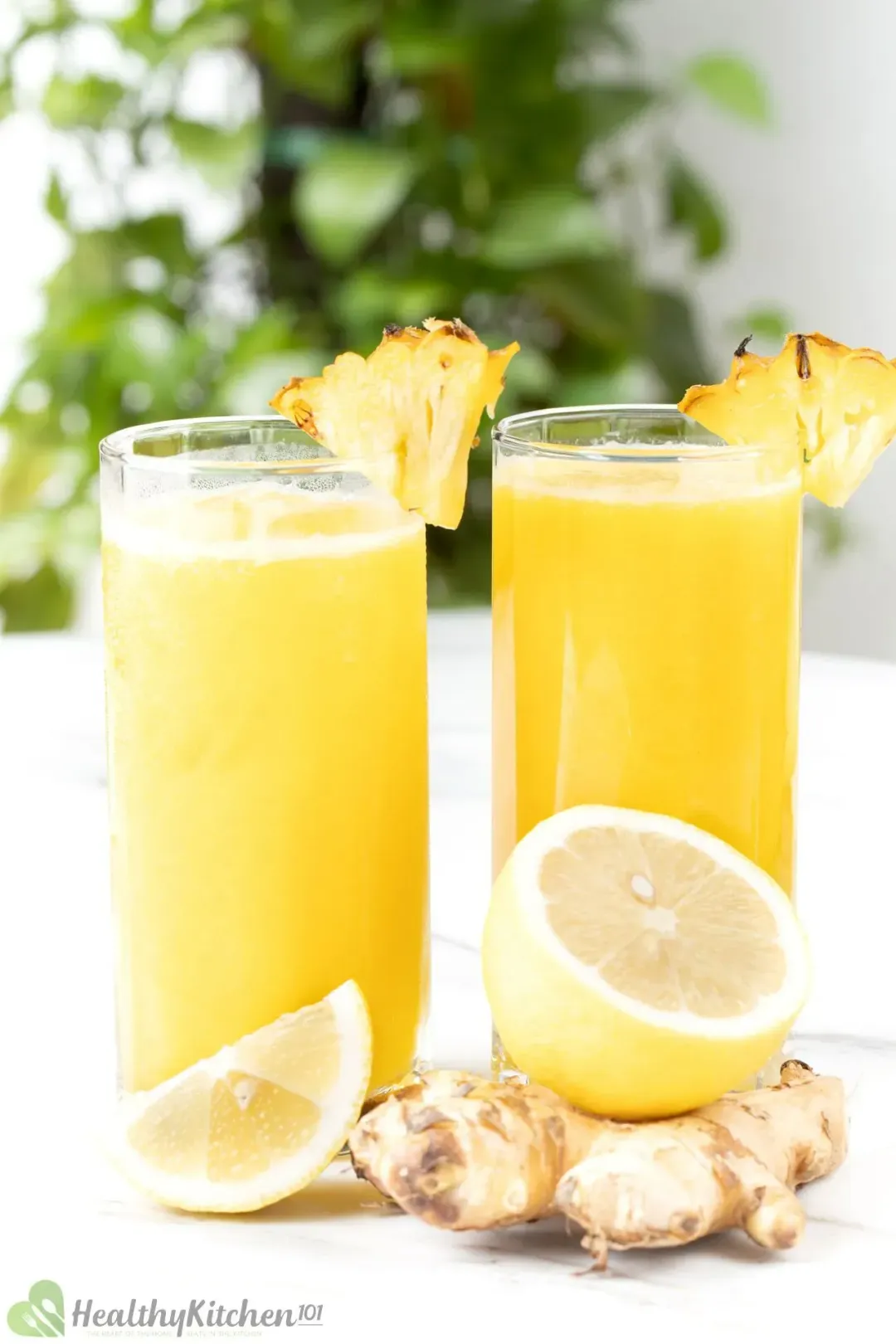 Branded varieties also contain more sugar, whereas our homemade drink will take up only 4% of your total calories on a 2000-calorie diet.
To try out other low-calorie, healthy drinks see our antioxidant-rich drink with passion fruit juice or this article on the top 10 mango juice recipes.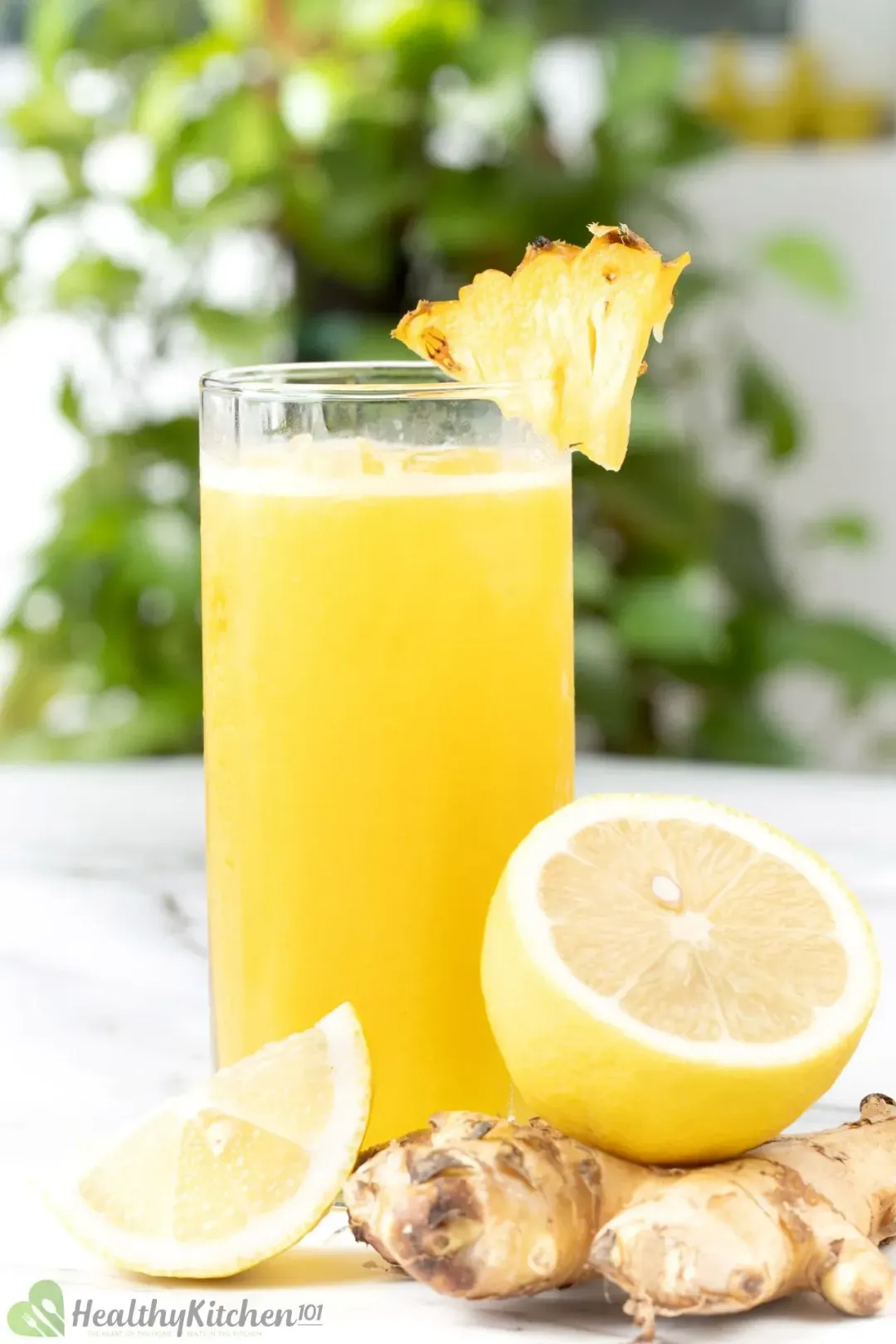 Pineapple Mango Juice
This pineapple mango juice recipe is a low-calorie drink with a blend of natural sweet notes from tropical flavors. Use fresh ingredients and serve it on the rocks for a refreshing beverage.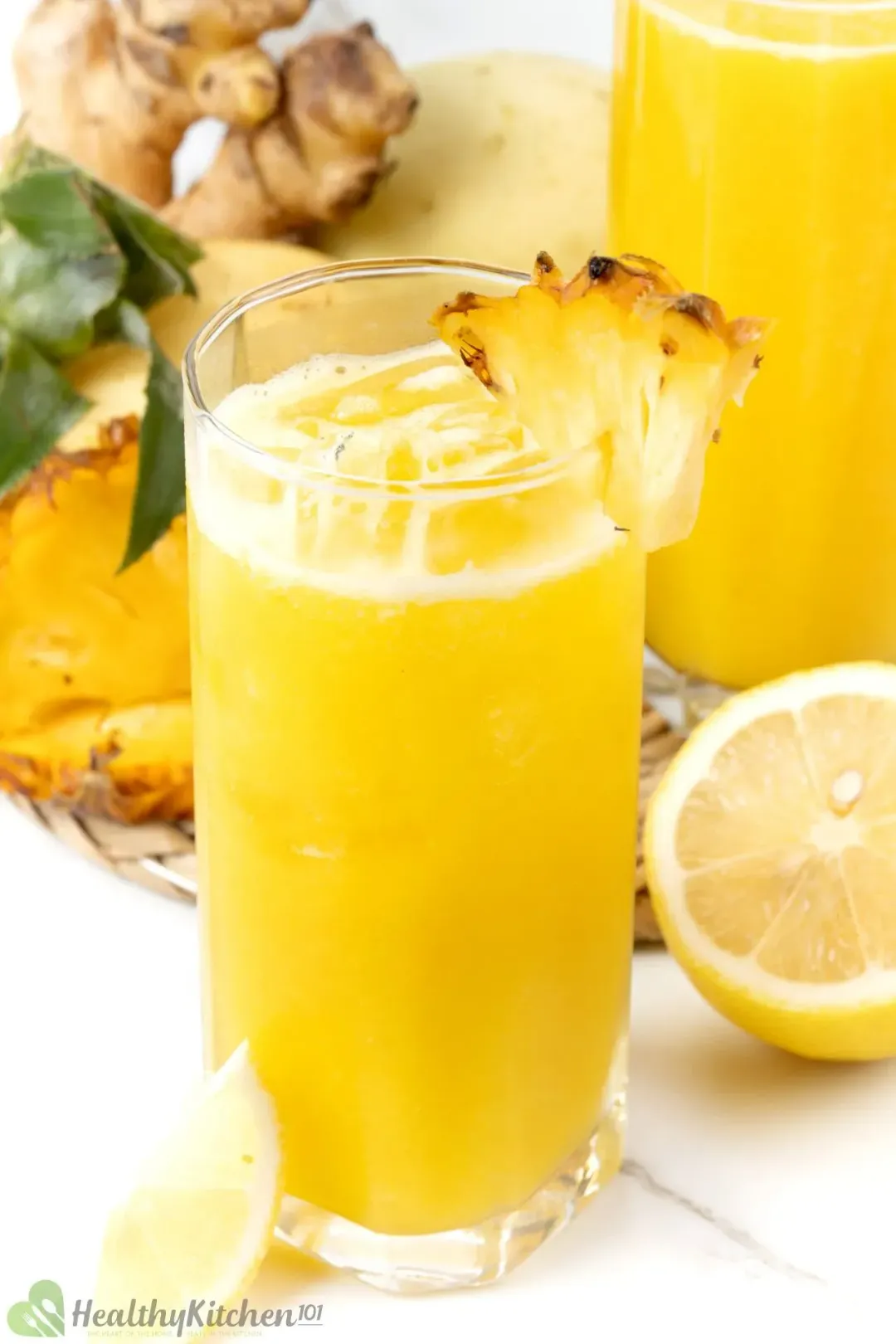 prep TIME

8 mins

total TIME

8 mins
COURSE

Beverage

CUISINE

American

SERVINGS

CALORIES

88 kcal
INGREDIENTS
16 fl oz

pineapple juice

(from 18 oz pineapple)
INSTRUCTIONS
1
Wash pineapples, mango, and ginger. Peel pineapples and ginger. Cut into small sizes that will fit into your juicer's feed chute. Peel mango and cut into wedges. Discard the pith.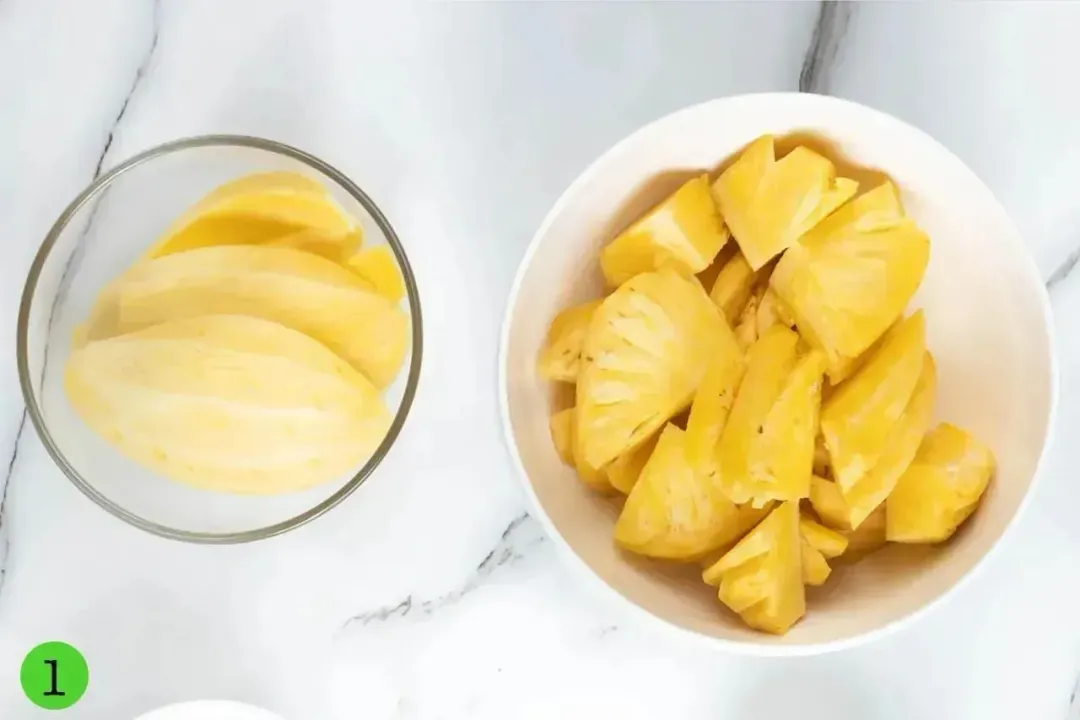 2
Add 8 oz mango to a blender and blend to a smooth liquid. Run 16 fl oz pineapple and 0.5 oz ginger through juicer feed chute and collect the juice in a pitcher.
3
Pour mango blend into the pitcher. Add 2 tbsp lemon juice and 1 cup water. Stir to mix.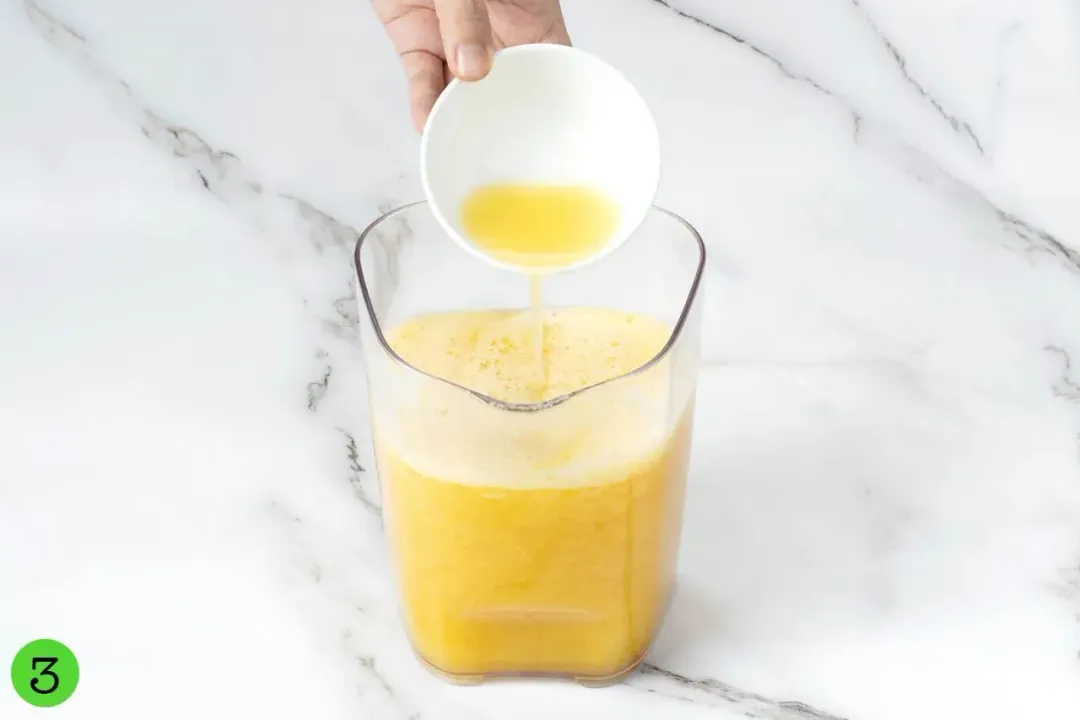 4
Fill glasses with ice and pour in the mixture. Garnish with a pineapple wedge. Serve.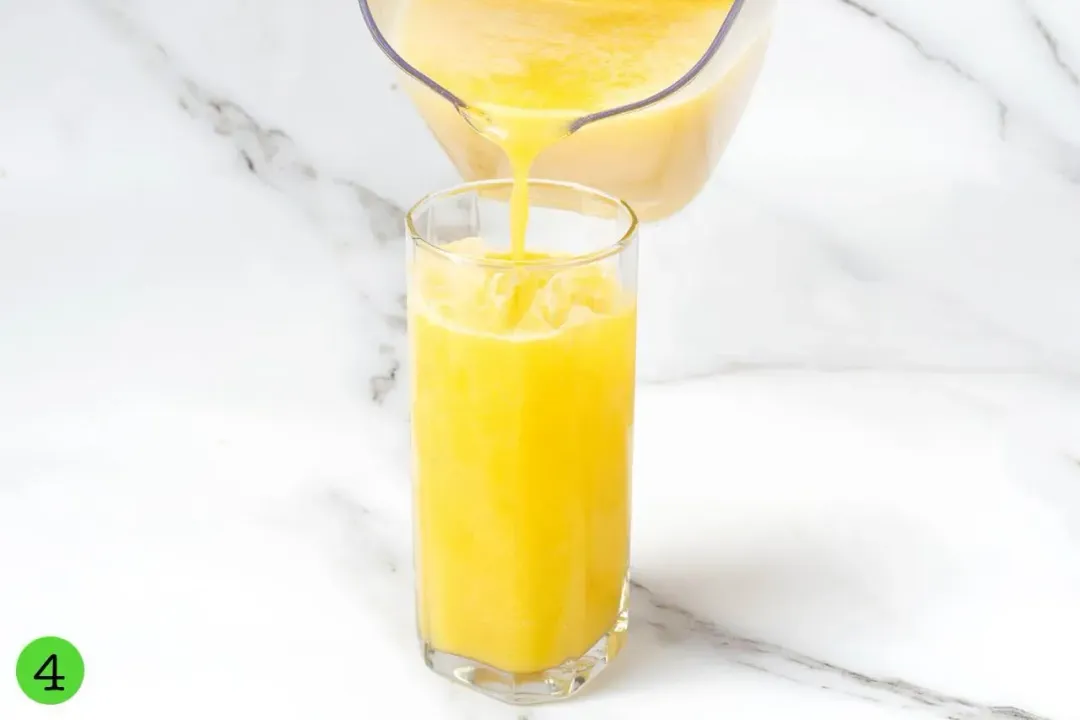 NUTRITION
Nutrition Facts
Pineapple Mango Juice
Amount Per Serving (1 serving)
Calories 88
Calories from Fat 3
% Daily Value*
* Percent Daily Values are based on a 2000 calorie diet.
Keywords: how to make pineapple mango juice, pineapple mango juice, pineapple mango juice recipe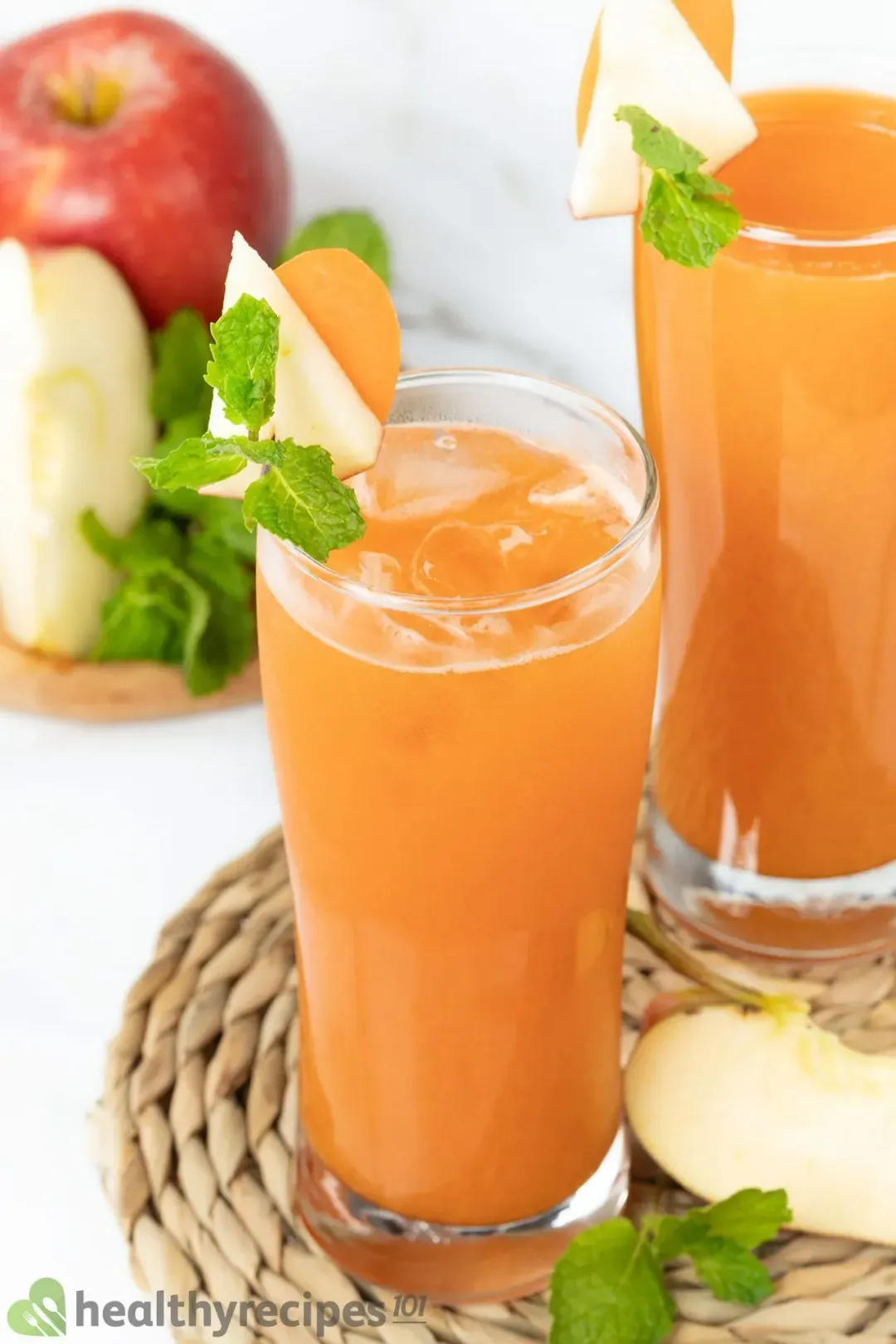 Previous Recipe
Carrot Apple Ginger Juice
Carrot Apple Ginger Juice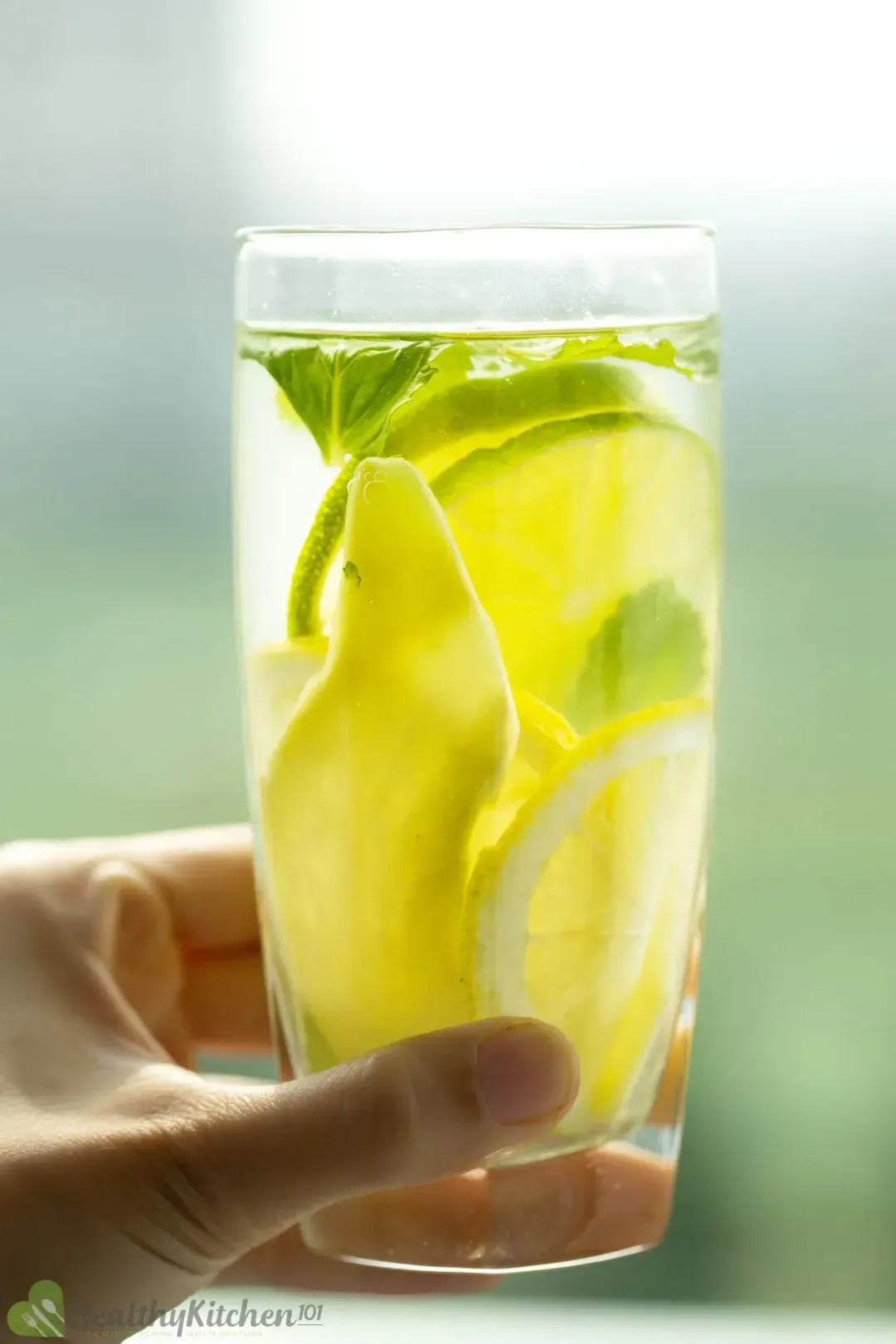 Ginger Water
This look refreshing, Luna. Pineapple would naturally loaded with flavor an I think with or without sugar it could perfectly balance it out. Definitely my kind of drink.

I tried it and was very tasty

how much is 16oz of a Mango? How much is 1oz of Ginger?

Hi Juice Guy!
We used about 2 pineapples, 3 mangoes, and one 1″ knob of ginger. These are estimates only, because the fruits and vegs can have very different weighs. It may take 3 pineapples for smaller ones and only 2 mangoes if they're jumbo, for example.
We usually measure solid ingredients with a kitchen scale so that the food or drink comes out perfectly every single time. It also helps with controling the calories and nutritional profile.
We hope this helps! Thank you for choosing us.