Celery juice recipes are one of the latest weight-loss fads. The popular juice cleanses claim to bring detoxifying wonders to your body. Better skin, thicker hair, and less fat around your waist are all its purported benefits.
Conversely, many medical practitioners argue against these trends. It's exciting to hop aboard a food craze, but it's more important to analyze it before adopting it into your regimen.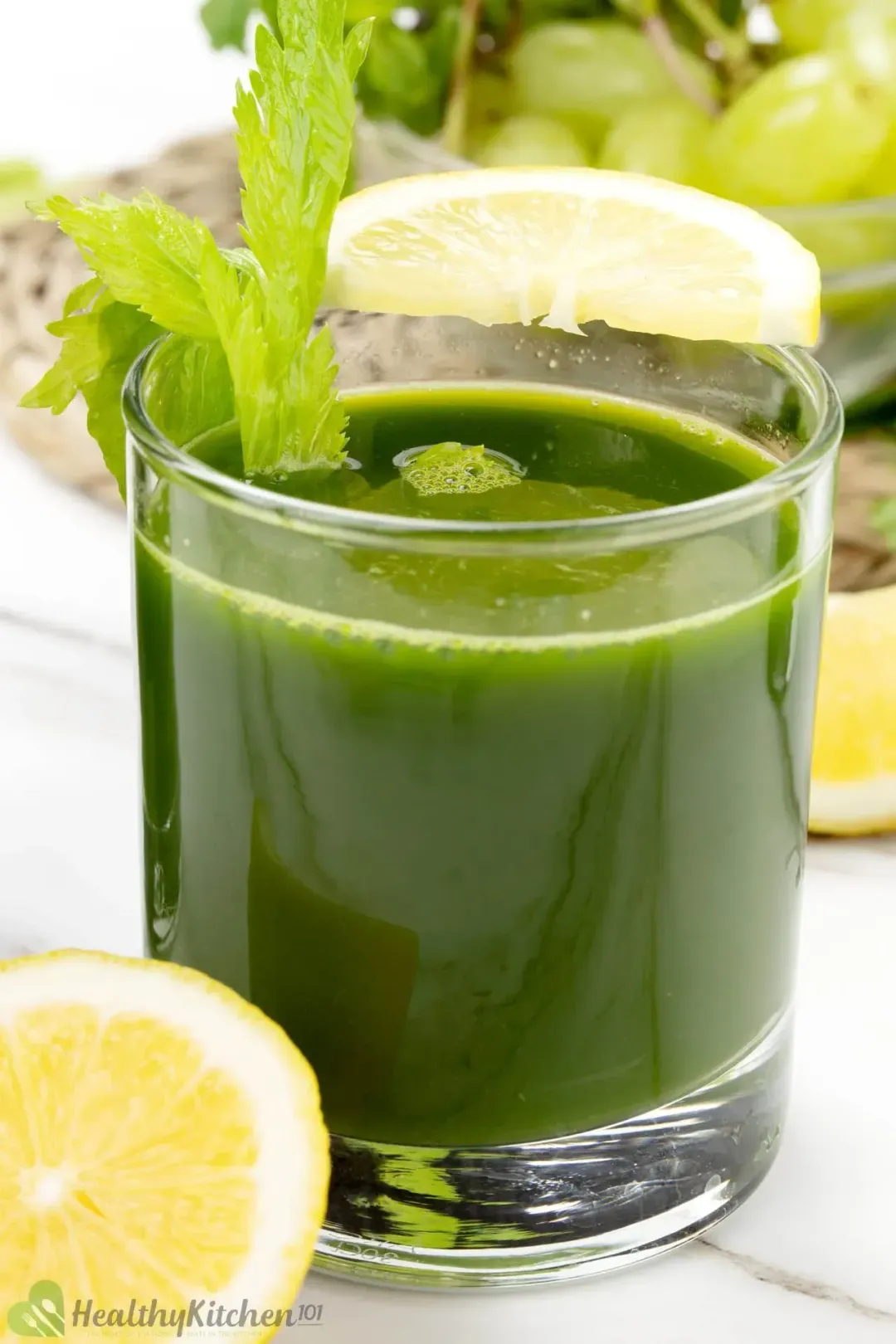 So what are the scientifically proven benefits of celery juice? Does it have side effects? And more importantly, how can you get the most out of your celery juice recipes?
We explore the nutrition of celery juice and the versatility of incorporating it as a healthy beverage in your life. We've also come up with easy recipes that will help you chug away at beneficial nutrients without piling calories.
Top 10 Easy and Delicious Recipes
1. Apple Celery Juice
Chase away the summer heat with this low-calorie, low-sugar apple celery juice that's nourishing, refreshing, and undeniably delicious. Apple juice's polyphenol content, coupled with celery's vitamin K, can aid in maintaining positive heart health. And you can appreciate apple's sweetness when lemon juice is added to make this a pleasant beverage.
Go to Recipe
2. Celery Juice Recipe
This simple celery juice recipe is one you can keep on hand to aid your weight loss journey. You can use it to replace higher-calorie beverages while reaping the nutritive value of potassium and vitamin K. Feel free to also add spices like cinnamon to enhance the flavor and boost metabolism.
Go to Recipe
3. Carrot and Celery Juice
Carrot juice brings a contrasting, sweet element to celery juice and makes this drink rich with inviting flavors. On top of that, it adds eye-protecting nutrients and increases metabolism, which can aid your weight-loss journey. And if that's not enough to draw you in, its vibrant orange hue is a surefire catch.
Go to Recipe
4. Cucumber Celery Juice
This is a peppy beverage you can frequently drink to stay hydrated and refreshed, especially during the hot, summer days. For a hint of sweetness, apple juice is added and creates a delicious base for the ginger and mint flavors. Lemon adds a zing to celery and cucumber. And the drink is excellent for busy mornings where you can sip it for an energy boost. 
Go to Recipe
5. Pineapple Celery Juice
This beverage is a sweet-sour drink with hints of tropical notes from the pineapple juice. We also added some cucumber since we found that it goes really well with celery as it adds a mild, fresh flavor to the drink. It's also easier to down as the celery hides behind the fruity essence of pineapple to make this a luscious beverage.
Go to Recipe
6. Carrot, Cucumber, and Celery Juice
Give your day a boost of freshness with this delectable concoction of cucumber, carrot, and celery. The ginger comes in with a subtle flavor kick and ties everything together in a beautiful peppery, spicy knot. With fantastic benefits for the skin, guts, and immune system, as well as weight management, this drink is a solid addition to your diet.
Go to Recipe
7. Celery Apple Lemon Juice
Apple and lemon are two ingredients that bring sweet, fresh, and zippy flavors to a detox beverage. Apple juice also provides anti-inflammatory benefits, and you can drink this beverage throughout the day for some delightful hydration.
Go to Recipe
8. Beet Celery Juice
Whether we're talking nutritional values, flavors, or colors, this juice combo can't be "beet". Beet juice contains nitrates that help to lower blood pressure, while lemon juice provides antioxidant, free-radical fighting benefits. The earthy essence of beetroot with celery and lemon juice creates a tart and sweet beverage that's utterly pleasant to drink.
Go to Recipe
9. Blender Green Juice
Green apple, lemon, greens, kiwi, and celery come together in a vibrant blend of flavors that's sure to knock your socks off. This juice is packed with vitamins, minerals, and antioxidants from fruits and vegetables, making it a great choice for a healthy drink. Enjoy!
Go to Recipe
10. Mean Green Juice
This green elixir is a blend of kale, cucumber, ginger, celery, apple, and lemon. With vegetables, leafy greens, and fruits all in the mix, it offers a balanced harmony of sweet, grassy, tart, and subtly zesty flavors. Give it a try to discover just how much fun green juice can be.
Go to Recipe
Want to try some more green juice? Take a peek at our collection of Green Juice Recipes to discover more ways to incorporate healthy, tasty drinks into your daily diet.
Healthy Benefits
To understand the benefits of celery juice, we have to look into its nutrition profile and debunk some myths.
Celery juice is a great beverage to incorporate into your weight loss regimen. It won't cause sudden weight loss, but it contributes to the ultimate goal because it's low in calories and sugar.
Celery juice is low in calories, with two times less than the amount in other drinks like orange and carrot juice. Furthermore, these calories come from nutrients and minerals for your body. It also contains just 5g of naturally occurring sugars per cup. Replace your soda and energy drinks with celery juice, and you can cut up to 500 calories from your diet.
Celery juice has relatively high amounts of vitamin C. Vitamin C helps the body to produce collagen, which in turn revives hair follicles to reduce hair loss. Celery juice also contains calcium, which helps to keep hair in good condition.
Another common myth is that drinking celery juice can reduce acne outbreaks. That cannot be stated unequivocally as there are currently no science-backed studies to prove that celery juice can cure acne. However, replacing sugary drinks with celery juice can help to decrease the occurrence of acne. It also has antioxidant properties that can help to fight acne.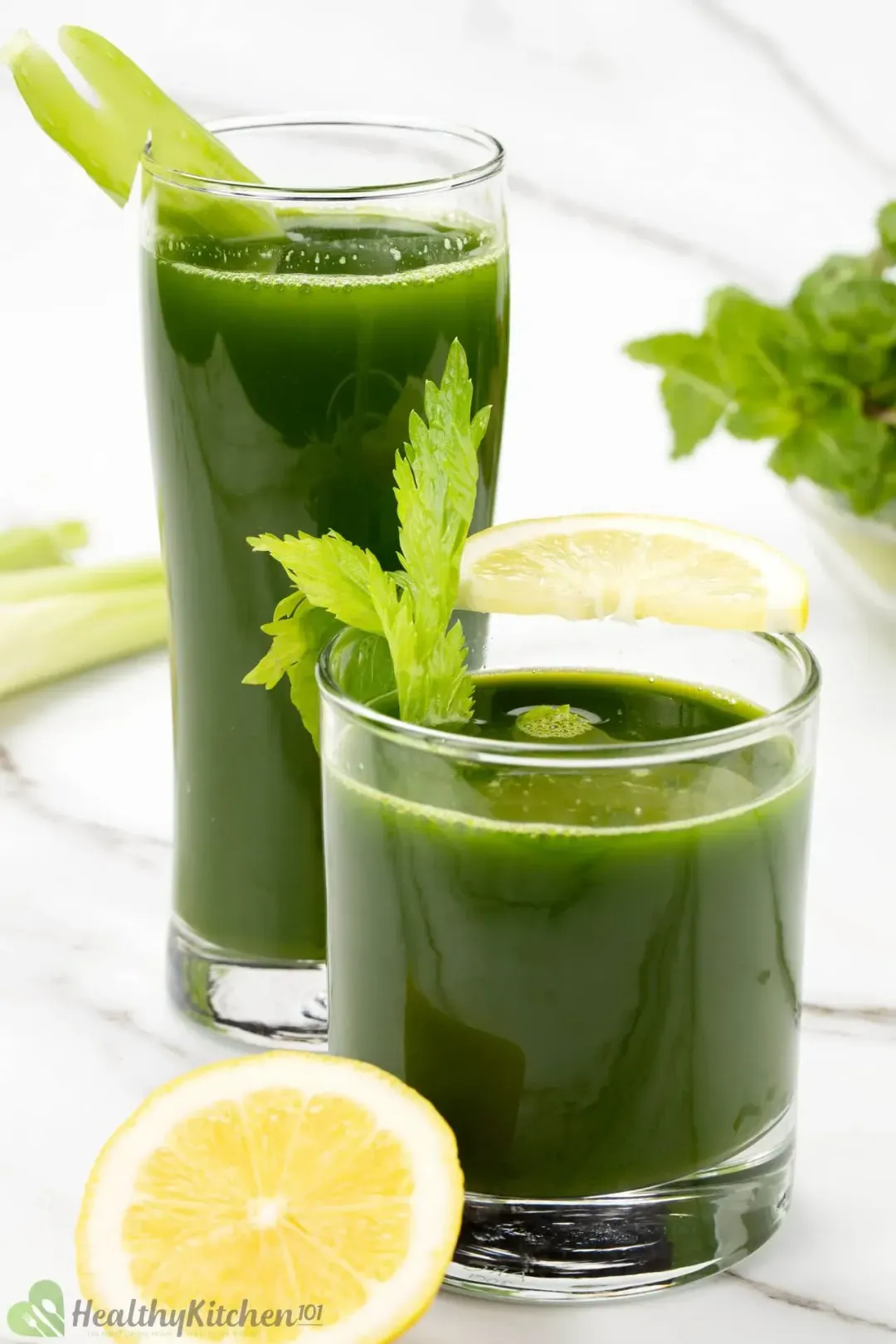 How to Make
You can employ different methods to make celery juice depending on your preference.
For example, you can either use a blender or juicer to make celery juice. You can also make it low-calorie by keeping it plain, or tastier by adding other fruit juices.
How to Make for Weight Loss
Firstly, you can keep it simple and restrict added calories in a celery juice recipe. Most people choose to add more sugar or other fruit juices to improve the taste of celery juice. But this also increases your caloric intake.
Secondly, use a celery juice recipe that doesn't discard the fiber. Fiber increases energy intake and keeps you satiated for longer. Thus it decreases hunger pangs and the need to eat more.
Thirdly, you can add seasonings to your beverage. Spices like cinnamon and chili are proven to increase your metabolism and accelerate weight loss.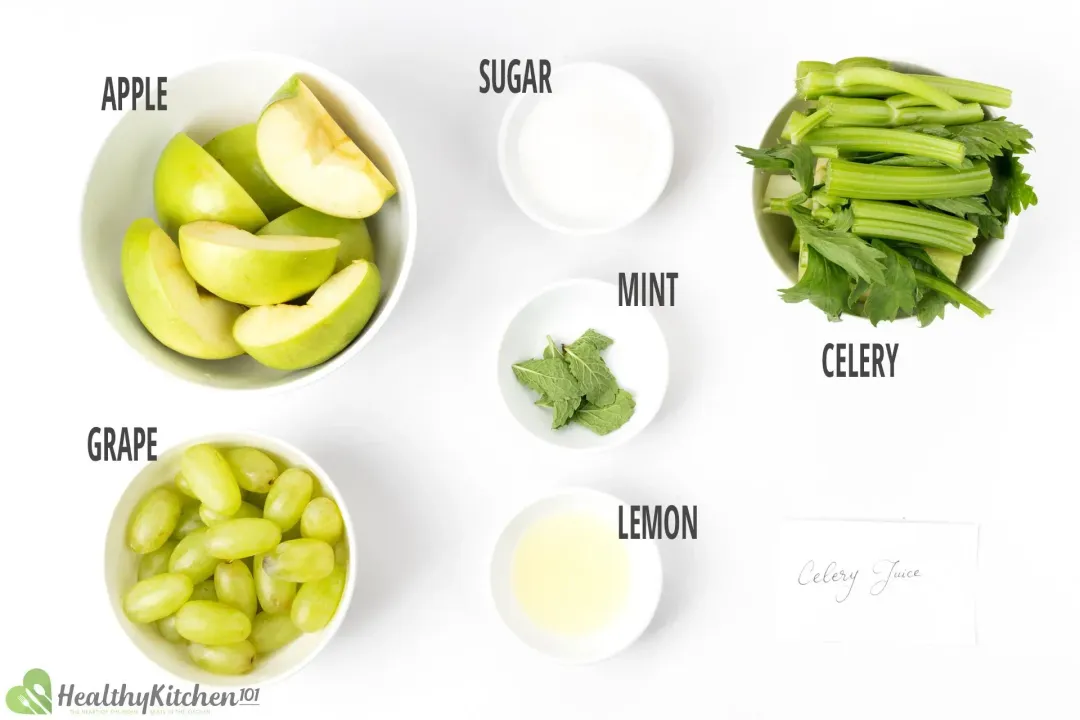 Is This Juice Good for You?
Yes, celery juice is excellent for you. We've discussed some of its benefits for your skin, hair, and weight. Below, we review its other advantages.
Celery juice contains 74% of vitamin K's RDI. Its many benefits include diminishing stretch marks and spider veins. Vitamin K in celery juice has been linked to helping with osteoporosis. Research points to its ability to support bone maintenance and lower fracture risk. It also helps with your body's blood-clotting process and is linked to cognitive and heart health.
A cup of celery juice contains 14% of your potassium RDI. Potassium is essential for healthy nerve function and lowering blood pressure. Dieticians usually recommend potassium for the DASH diet prescribed for people with hypertension. It acts to increase sodium excretion and to maintain the body's water balance.
It's also great for athletes. Drinking a cup of celery juice 1-2 hours after exercise will help your body to recover the potassium lost from muscles.
How Much Should You Drink a Day?
Anecdotally, many people claim to reap benefits from drinking 16 ounces of celery juice a day. So one to two glasses a day is enough to provide you with a significant amount of nutrients.
Some fad diets have people drinking up to 32 ounces a day. But this may not be necessary unless it's for a specific nutrient deficiency. Consuming large amounts like this over a long period is not advisable. And basing your diet purely on celery juice may lead to nutrient deficiency.
Side Effects
Celery juice is not free of side effects. For people allergic to celery, celery juice could cause skin reactions and respiratory problems. That's why you should talk to your doctor before incorporating it into your long-term diet. 
One concern is that a cup of celery juice contains 215 mg of sodium. That's almost 10% of the recommended maximum daily intake for sodium. It may seem like a small amount, but that's 86 times the amount in a cup of orange juice! Keep in mind that it's only a beverage, whereas it provides roughly the same amount of sodium in a salad.
Excessive sodium intake may lead to an increased risk of heart failure and kidney stones, among many other chronic diseases. It can also cause bloating, weight gain, and puffiness (swollen eyes). A high-sodium diet also increases blood pressure and may lead to severe health issues like heart failure.
Some claims suggest that extracting juice increases the bioavailability of nutrients. But drinking celery juice is not as beneficial as eating the whole vegetable. You'll not only miss out on other vital minerals but also lose fiber that aids in digestion.
In general, fruit juices are a low-risk food. But higher consumption of unpasteurized juices may lead to an increased risk of foodborne diseases as well as lead to a calorie deficit and insufficient nutrient uptake. So it's best to drink them in moderation.
FAQ
How Long Does It Take to Work?
You can drink celery juice to help target different goals. For example, some individuals claim to experience improved gut health after thirty days of daily consumption.
Others saw results after four months, where they experienced over 5 pounds of weight loss. Whereas for cleansing purposes, most people use it for less than ten days.
Is This Juice Good for Your Kidneys?
Celery juice contains lots of water and drinking it keeps you hydrated. Hydration can help to maintain your kidney health by clearing toxins and reducing the risk of kidney stones.
Conversely, celery juice can affect your pre-existing kidney disorders. High sodium intake could induce kidney failure, so it really depends on what else is going on in your body.
When Should You Drink?
You can drink celery juice in the morning before eating anything. Most cleanses claim that it's the best time to consume it. But there's no specific scientific evidence to prove this. Others have experienced better hydration after drinking it just before bed. Again, there's no scientific evidence to support this theory, just anecdotal. 
Does This Juice Make You Poop?
There's no direct link between celery juice and constipation. But drinking juice, in general, can get your bowels moving. Water, found in celery juice, can prevent dehydration. Increasing fluid intake, plus the small fiber amount in celery juice, could potentially help relieve constipation and make you poop.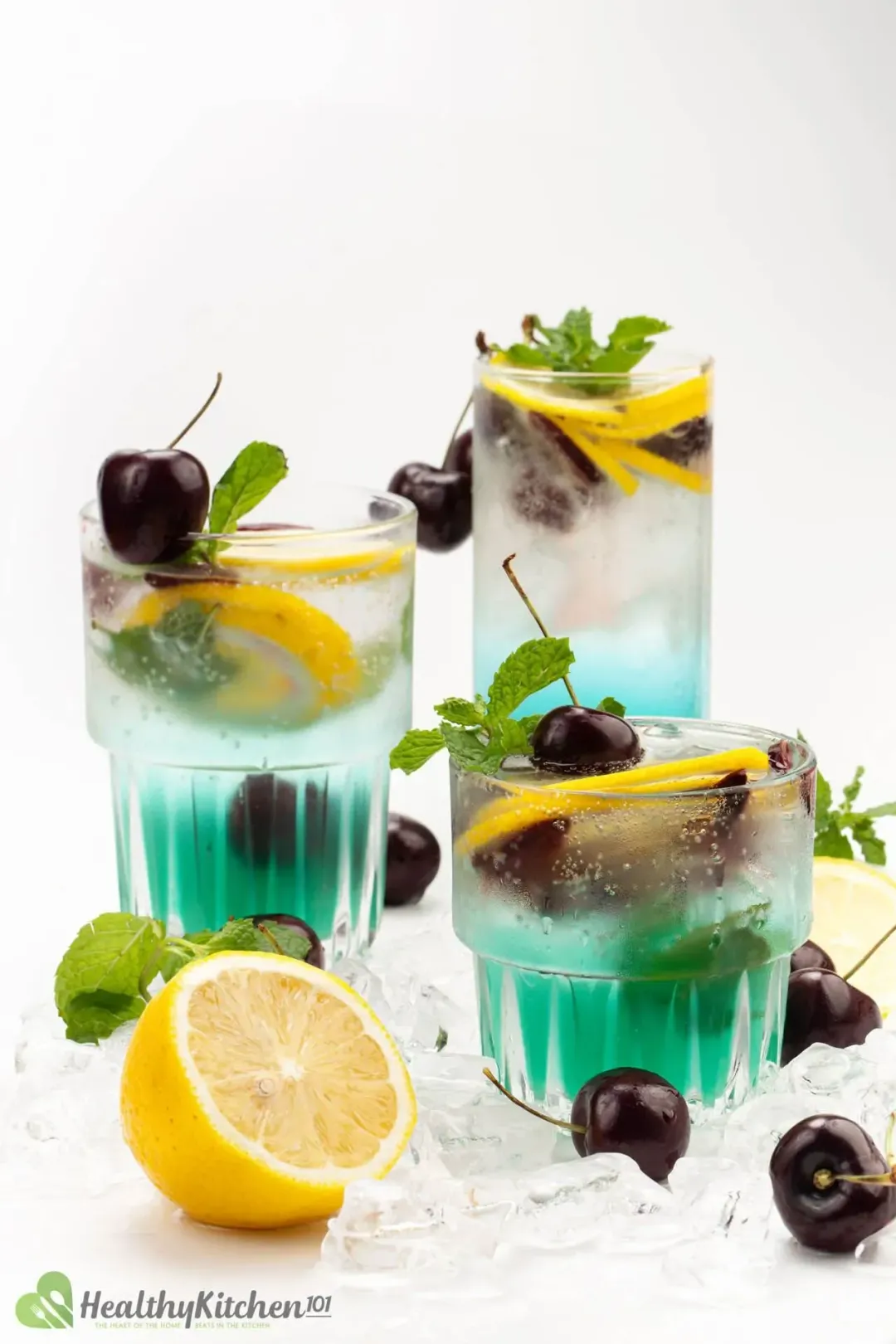 Previous Recipe
Top 10 Jungle Juice Recipes
Top 10 Jungle Juice Recipes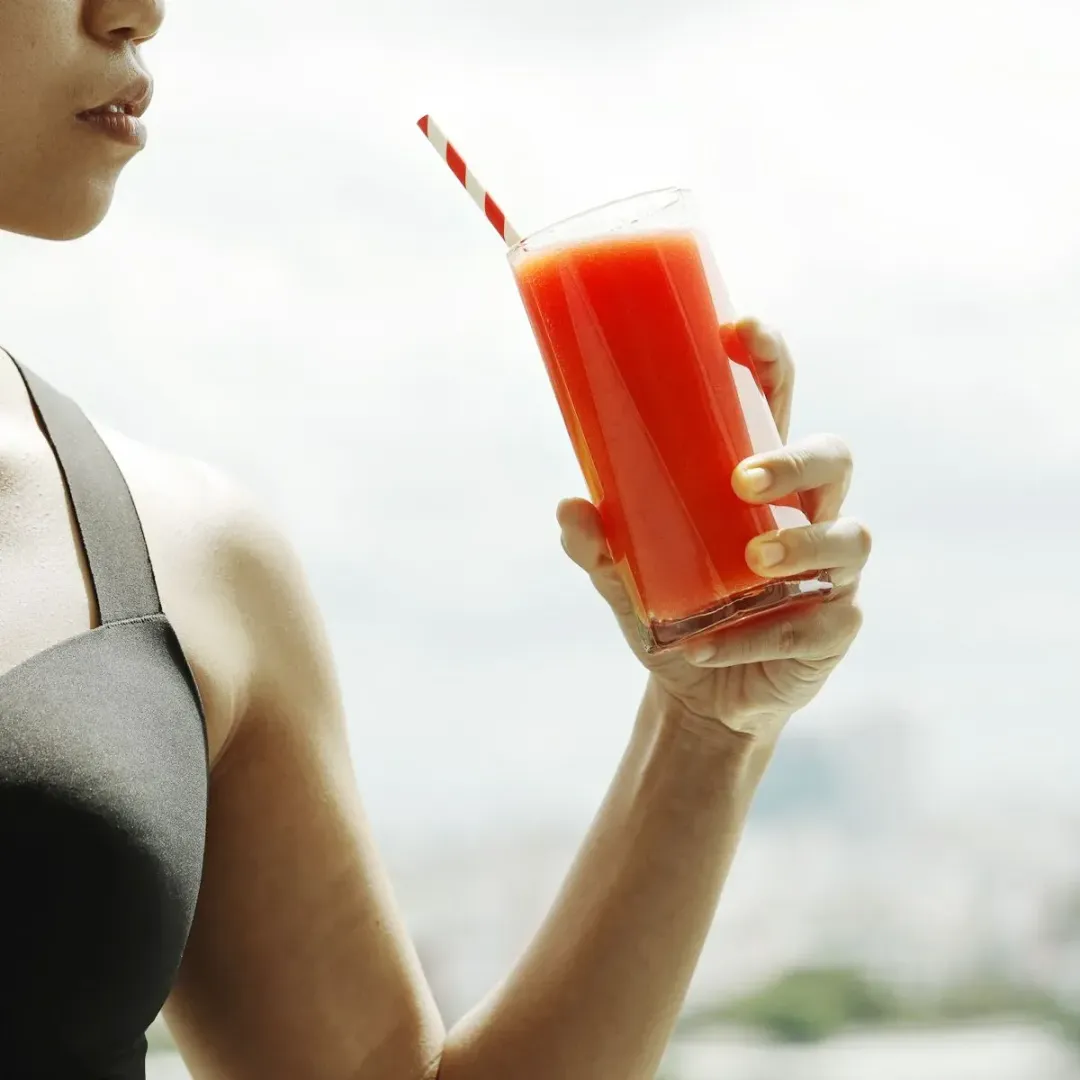 Next Recipe
Top 10 Tomato Juice Recipes
Top 10 Tomato Juice Recipes
Writer, SEO Specialist
Neola Muhambi is a food and travel writer and SEO outreach specialist. Her African heritage and travels across various countries in Asia have given her a keen appreciation for cultural diversity and a sensitivity to the unique characteristics of various cuisines. Her experiences also sharpened her communication skills, which are helpful in her tasks to establish organic connections among websites.
Head Chef, Culinary Consultant
Tuyet Pham is an award-winning Saigonese chef who believes that joy is the secret ingredient to delicious food. At Healthy Recipes 101, Tuyet personally tests and simplifies every recipe, ensuring maximum flavor with minimal effort. With a background at prestigious French restaurants P'TI Saigon and Le Corto, Tuyet knows how to make every dish exceptional.
Writer, Author
Luna Regina is an accomplished writer and author who dedicates her career to empowering home cooks and making cooking effortless for everyone. She is the founder of HealthyKitchen101.com and HealthyRecipes101.com, where she works with her team to develop easy, nutritious recipes and help aspiring cooks choose the right kitchen appliances.
Comments/ Reviews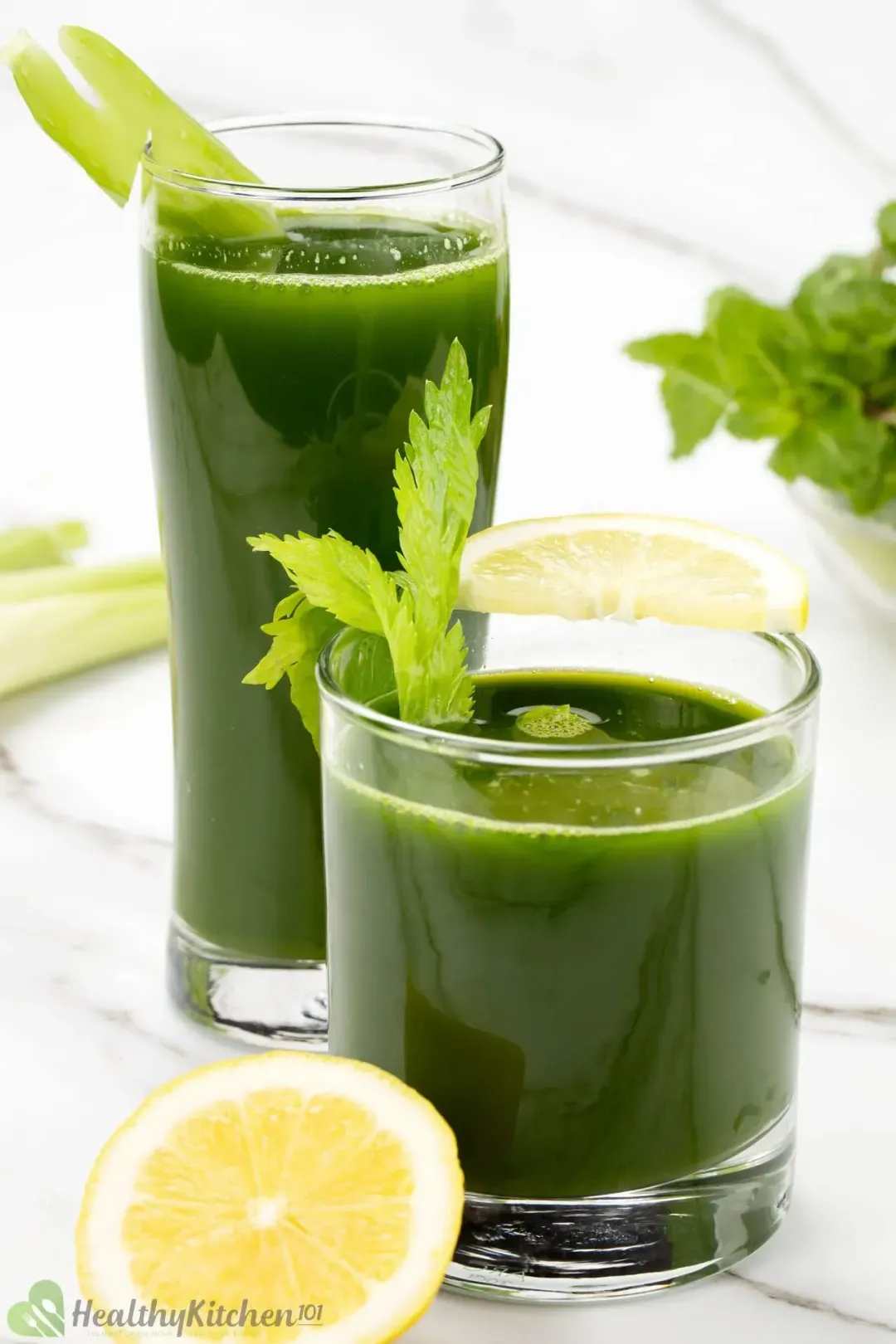 Nice, just made apple celery juice, added a little sweetness. Very helpful.

Celery Juice is a healthy and detoxifying drink that's perfect for a morning boost or as a post-workout drink.

Refreshing and healthy celery juice recipes.