Need to get refreshed and cleansed? Our carrot and celery juice recipe can help.
Saying this juice can cleanse your body would be an exaggeration. But still, it is a quick way to give your body the nutrients it needs with real ingredients available all year round.
Most importantly, this juice breaks the prejudice of healthy foods— it is tasty and possibly, makes you consider another.
Carrot: Fruit or Vegetable
A carrot can sometimes be mistaken for a hard, seedless fruit with a stem-like part on top. The truth is, carrots are not a type of fruit, no matter how you look at it.
Like other plants, the carrot produces starch and necessary nutrients, and then keeps all of it inside the root. It grows larger in time as nutrients go in, and when the time's right, it's harvested, and we have carrots!
Although carrots often come in a vibrant orange hue, their original color is actually dark purple. Tons of selective breeding are responsible for this vegetable's beautiful, vibrant color.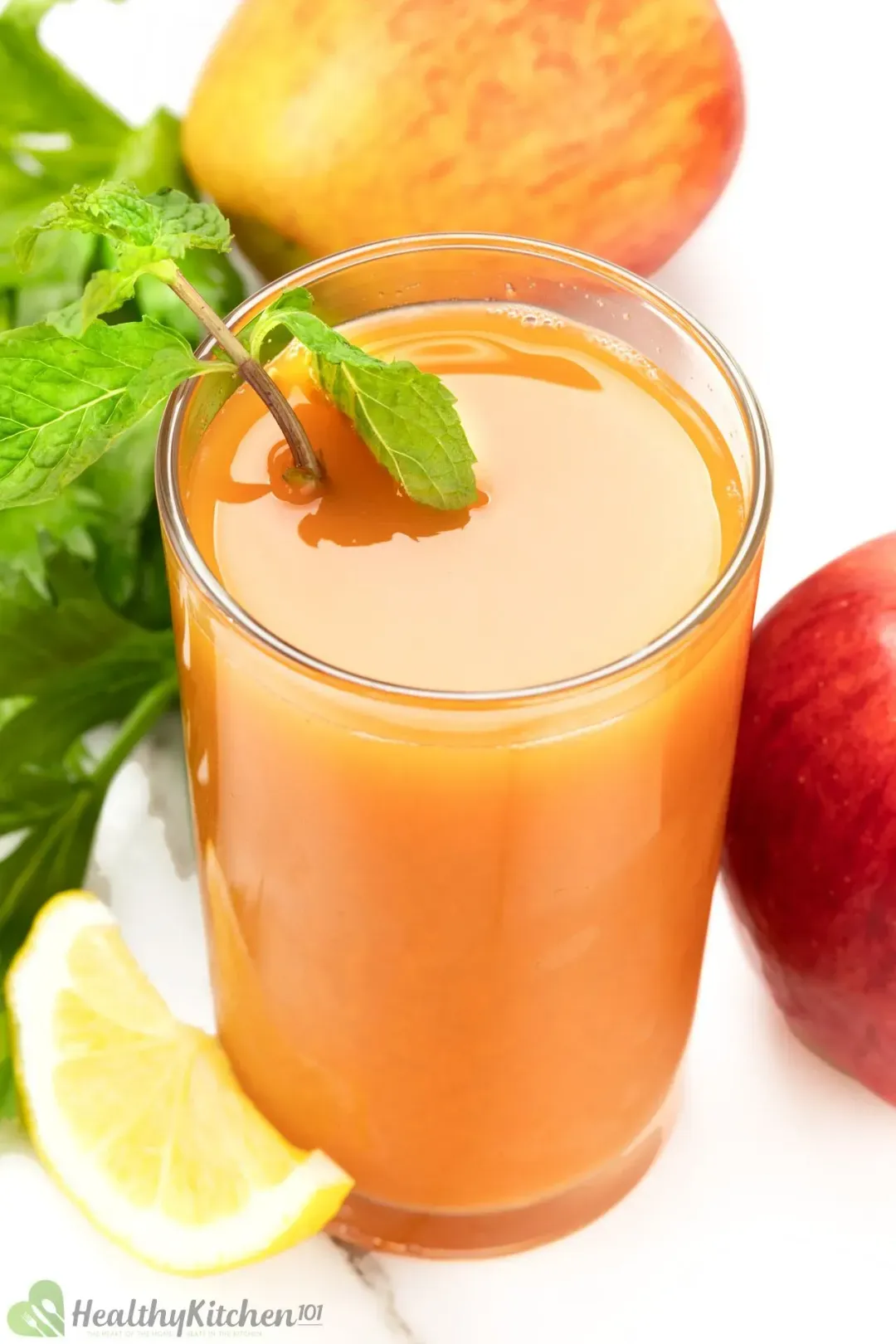 Purple carrots are still available for you to purchase, as they are still being grown and developed. Not only do they smell more compelling (to us, at least), their unique hue makes a beautiful glass of juice.
Healthy Benefits
The two vegetables are already packed with nutrients, but we added a few more ingredients to increase the juice's nutritional value.
1. Aid Immune System
Our juice contains a significant amount of antioxidants from not only celery and carrots but also apple and lemon juice. They boost your immune system by reducing oxidative stress, a common factor to cause severe diseases.
2. Improve Heart Health
An antioxidant-rich diet is linked to lowered risks of cardiovascular diseases, says a study.
Another study found that after being fed with a diet packed with carrots, cholesterol levels in rats' liver decreased significantly. Rodents like rats are known to share similar biological behaviors to humans, so the same effects can potentially be applied to humans.
Based on these findings, we believe that these antioxidants have a positive effect on cardiovascular health.
3. Maintain Healthy Eyes
Night blindness was once a severe disease, and the only treatment people knew of was animal livers. Modern science found that animal livers are abundant in vitamin A, lack of which is the cause of night blindness.
Carrots contain beta-carotene, a substance that is later turned into vitamin A in the body. Moderate consumption of carrot is, therefore, a considerable remedy to prevent night blindness.
For more delicious recipes that contain celery juice, check out this juice for aiding your body's detox, or our article on the top 10 celery juice recipes!
Calories
Each serving of our carrot and celery juice recipe yields 89 calories.
Carrots and celery contain very little sugar, so their juice doesn't provide a lot of calories. Calories of our juice mainly come from apple juice and a little bit of sugar, added for flavor balance.
We added to our juice about 6 grams of sugar, which accounts for less than 30% of the total calories. This is way less than what's allowed by the USDA's healthy eating guidelines:
| Daily Calories | Calories from Added Sugar (10%) | Daily Recommended Added Sugar |
| --- | --- | --- |
| 2000 | 200 | 51 grams |
| 2100 | 210 | 54 grams |
| 2700 | 270 | 70 grams |
How to Juice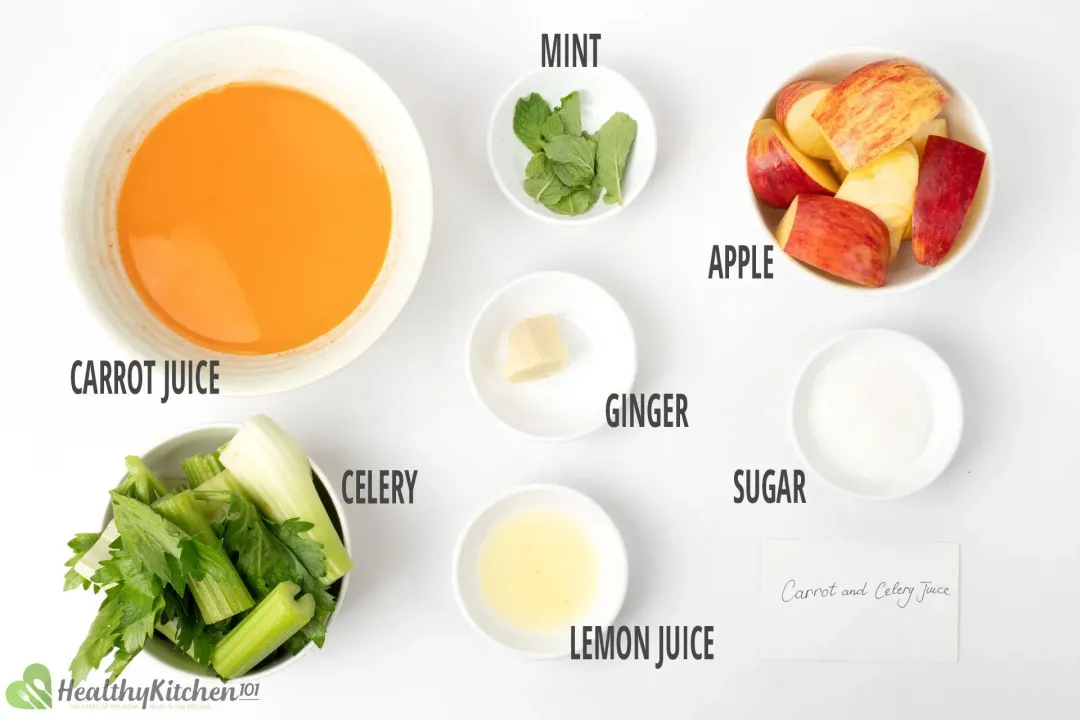 1. Juicing Celery
Simply cut your celery stalks into chunks and you're ready to make celery juice.
Sometimes, we just don't chop the celery and place the whole stalk in, with leaves. The only difference between juicing the leaves or not is the color, which would be darker thanks to the leaves.
In this carrot and celery juice recipe, we discard the leaves because they would make the juice less vibrant. Adding the leaves would be great in green juices, as it intensifies the hue of the already-green beverage.
2. Do You Peel Carrots before Juicing?
We don't know about others, but we surely peel our carrots before juicing. This removes the dark colorants present in the skin that potentially makes your drink less vibrant.
Plus, it allows you to skip the hassle of intensely scrubbing the skin to clean off the dirt.
Some sites say that nutrients in the peel of carrots are more significant than their inside. We believe this is a myth because there is yet to be a reliable study that makes such a claim.
However, some fruits and vegetables like apples, grapes, and potatoes do have edible and nutritious skin. It is scientifically suggested that you consume these produce whole, skin-on.
For now, although peeling carrots or not is a total personal preference, we recommend peeling them. For the apples, quarter them, remove the seeds, and juice them along with the skin.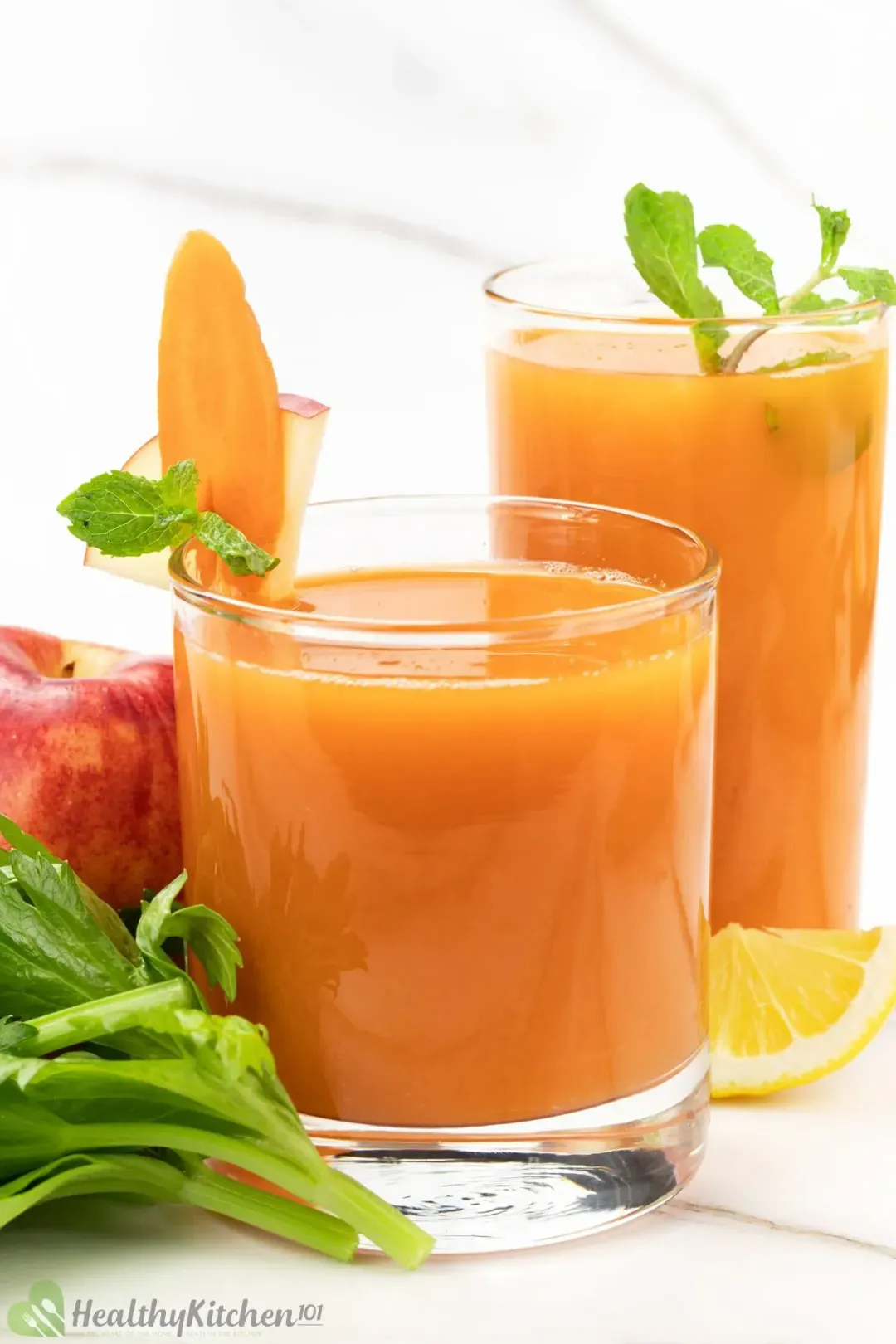 How Long Does It Last?
Beverages made from natural fruits/ vegetables are best used within 2 hours after making. Their quality degrades in time, especially the color, which turns dark pretty quickly.
If you don't mind, you can keep the juice for up to 2 days or even 3 (we did 3). Here are the steps to properly store your juice:
Clean your equipment before juicing to eliminate any present bacteria that could spoil your beverage.
Store your beverage in an airtight container to reduce exposure to airborne bacteria.
For more delicious drinks, check out our healthy juice roundup or best carrot juice recipes.
Carrot and Celery Juice
This carrot and celery juice recipe is easy, quick, and requires ingredients that are available all year round. It makes a delicious glass of juice, packed with nutrients!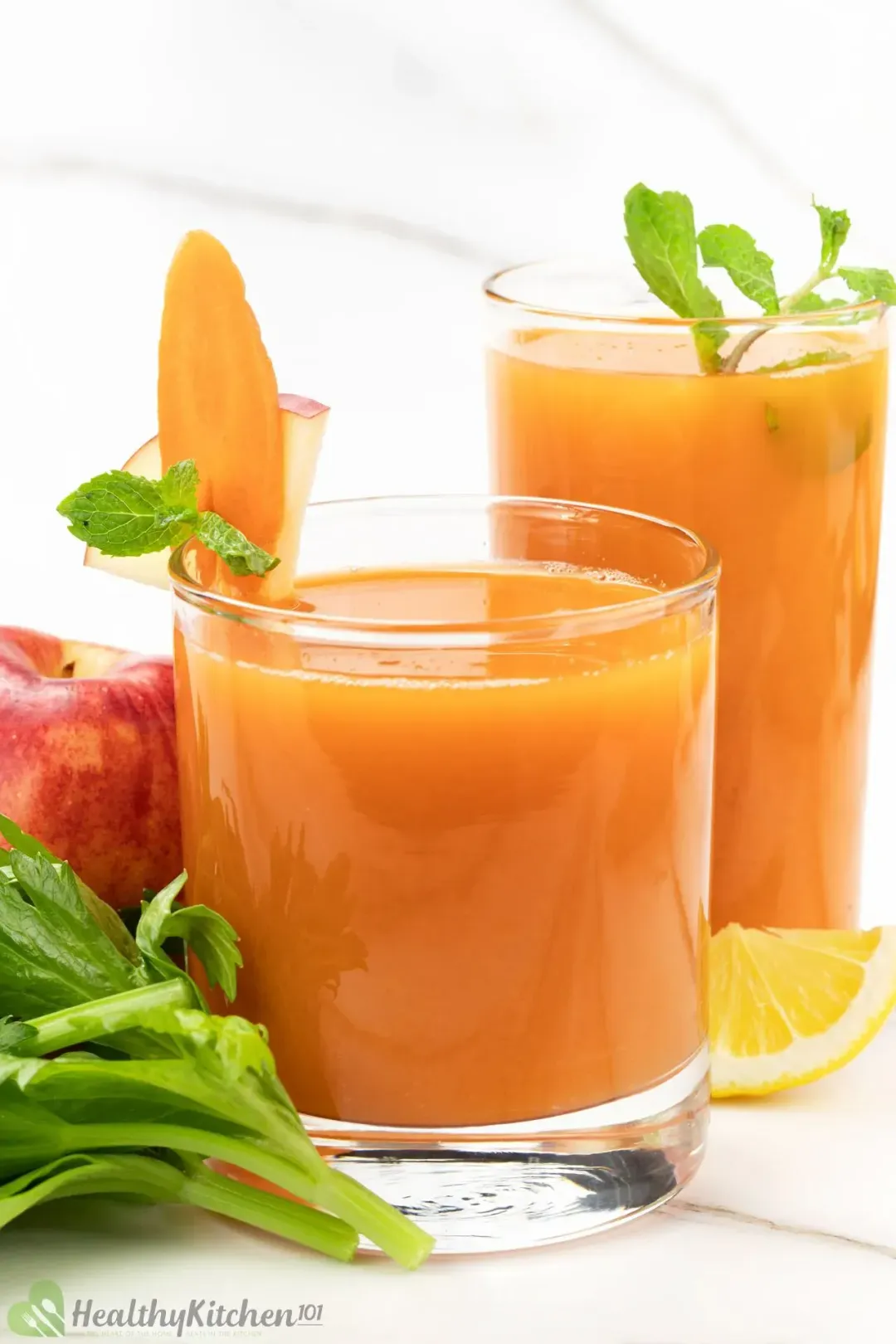 prep TIME

5 mins

total TIME

5 mins
COURSE

Beverage

CUISINE

Global

SERVINGS

CALORIES

89 kcal
INGREDIENTS
8 fl oz

apple juice

(from 16-18 oz red apples)

2 fl oz

celery juice

(from 4-6 oz celery)

10 fl oz

carrot juice

(from 20-25 oz carrots)
INSTRUCTIONS
1
Juice the vegetables and fruits: Since we already have carrot juice on hand, we only need to cut 16-18 oz red apples and 4-6 oz celery into chunks, and feed them into the running juicer along with 5 oz ginger knob. If you haven't had carrot juice, prep around 20-25 oz of carrots and add them to the juicer as well.
2
Mix: After getting the juice from the carrots, celery, apples, and ginger, transfer into a large pitcher. Add 2 tbsp lemon juice and 2 tbsp sugar, and stir for around 1-2 minutes or until all of the sugar is dissolved.
3
Serve: Add ice to the pitcher and serve with four tall glasses. Add mint leaves to the pitcher to decorate and to add a refreshing aroma.
NUTRITION
Nutrition Facts
Carrot and Celery Juice
Amount Per Serving (1 serving)
Calories 89
Calories from Fat 2
% Daily Value*
* Percent Daily Values are based on a 2000 calorie diet.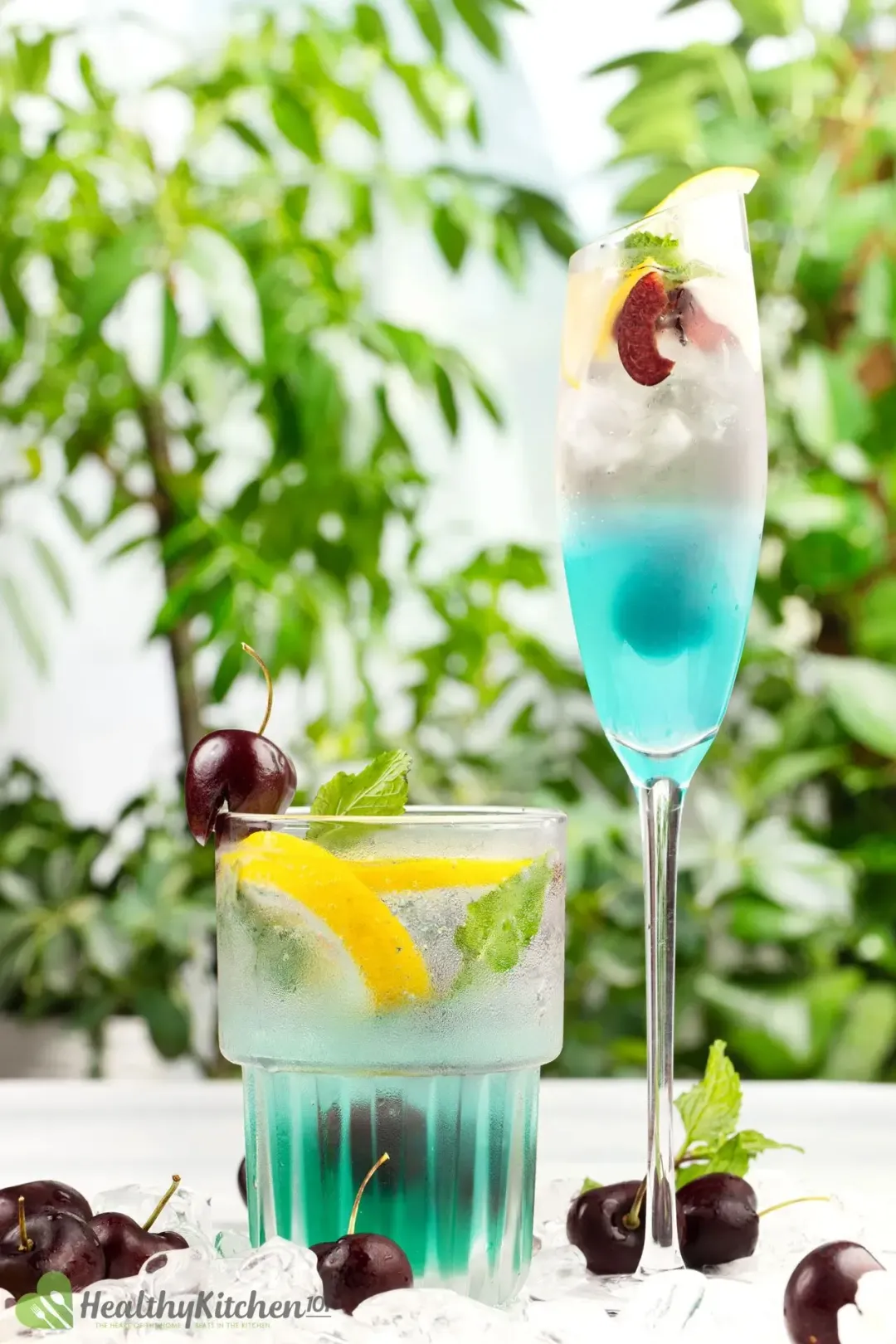 Previous Recipe
Blue Jungle Juice
Blue Jungle Juice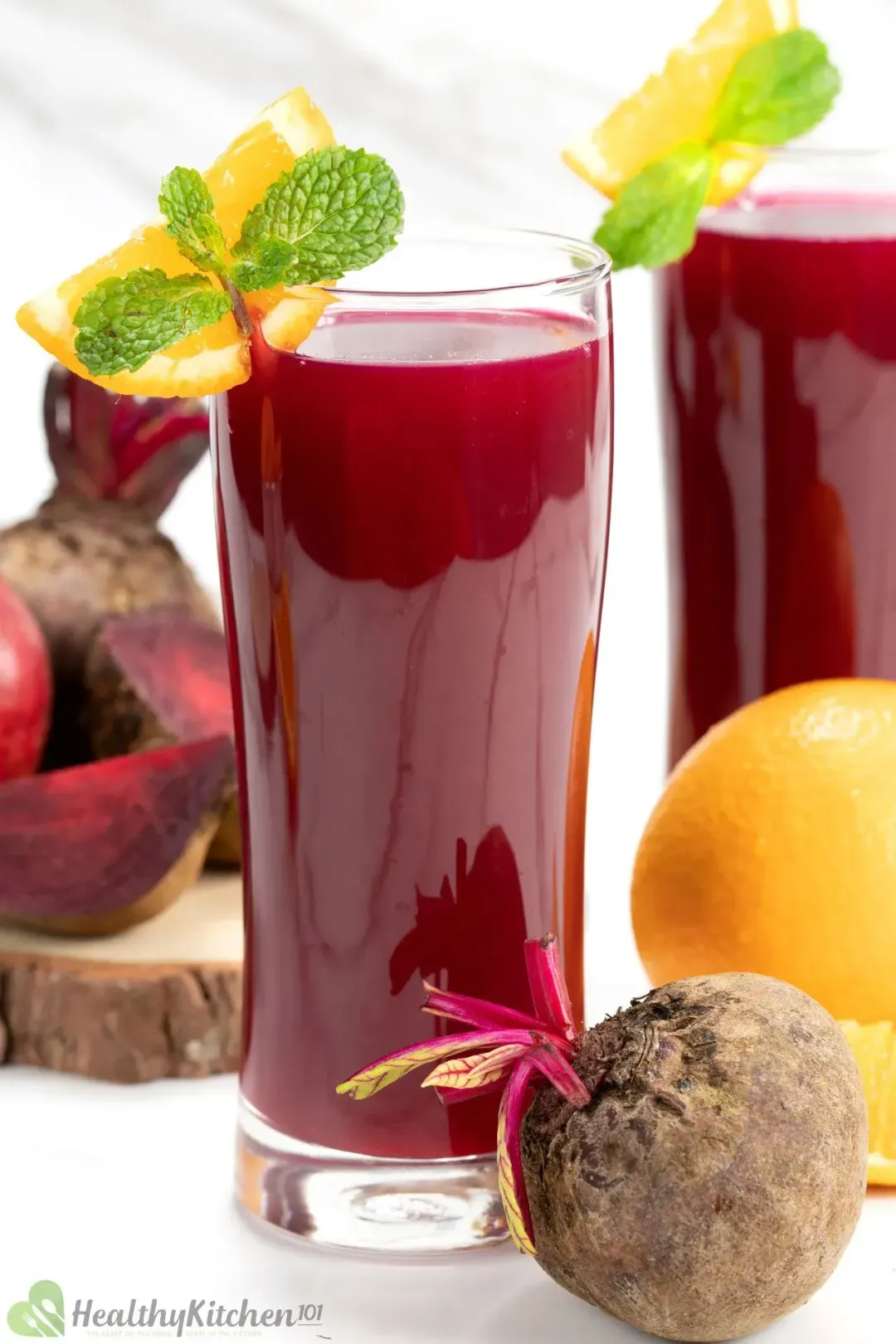 Next Recipe
Orange Beet Juice
Orange Beet Juice
Head Chef, Culinary Consultant
Tuyet Pham is an award-winning Saigonese chef who believes that joy is the secret ingredient to delicious food. At Healthy Recipes 101, Tuyet personally tests and simplifies every recipe, ensuring maximum flavor with minimal effort. With a background at prestigious French restaurants P'TI Saigon and Le Corto, Tuyet knows how to make every dish exceptional.
Writer, Author
Luna Regina is an accomplished writer and author who dedicates her career to empowering home cooks and making cooking effortless for everyone. She is the founder of HealthyKitchen101.com and HealthyRecipes101.com, where she works with her team to develop easy, nutritious recipes and help aspiring cooks choose the right kitchen appliances.
Nutrition Reviewer
Lizzie Streit is a Minneapolis-based dietitian and founder of It's a Veg World After All. She completed her MS in Human Nutrition from Drexel University, and is an expert in culinary nutrition, recipe development, and nutrition communications. Lizzie's philosophy is centered around making nutrition recommendations, and especially the advice to eat more vegetables, approachable and realistic. She is excited to be working with the team at Healthy Recipes 101 to ensure that their recipes are both nutritious and delicious.
Great recipe. Question, how often should carrot & celery juice be taken? What recipe can I have for my daily juice?

You should be able to enjoy this drink once almost everyday. You can check out our other non-alcoholic beverages for more variety 🙂

TeX I've been knowing about caring for so many years and it is good once I start taking carrots juice and celery my skin turned the same color the salary was it was beautiful and my hair was beautiful so I know and it's good for all disease