It's summertime! That's right, nothing feels better than sipping a cool, refreshing drink on a scorching hot day. From sparkling lemon juice and luscious berry smoothies to stunning tequila and cocktails. Our refreshing summer drinks recipes are just what you need.

—
Which Drinks Are Best for Summer?
Drinking fresh water is the simplest and most effective way to keep yourself hydrated, but sometimes you just want something different.
There are so many other beverages full of flavor, like tangy citrus juices, tropical fruit smoothies, and exotic cocktails, which have always been summertime favorites.
It's nigh impossible to pick a top or best drink because each is brilliant in its own way and for different occasions.
If the heat gets tough on you and you are desperately thirsty, a glass of fresh orange juice would be just what you need.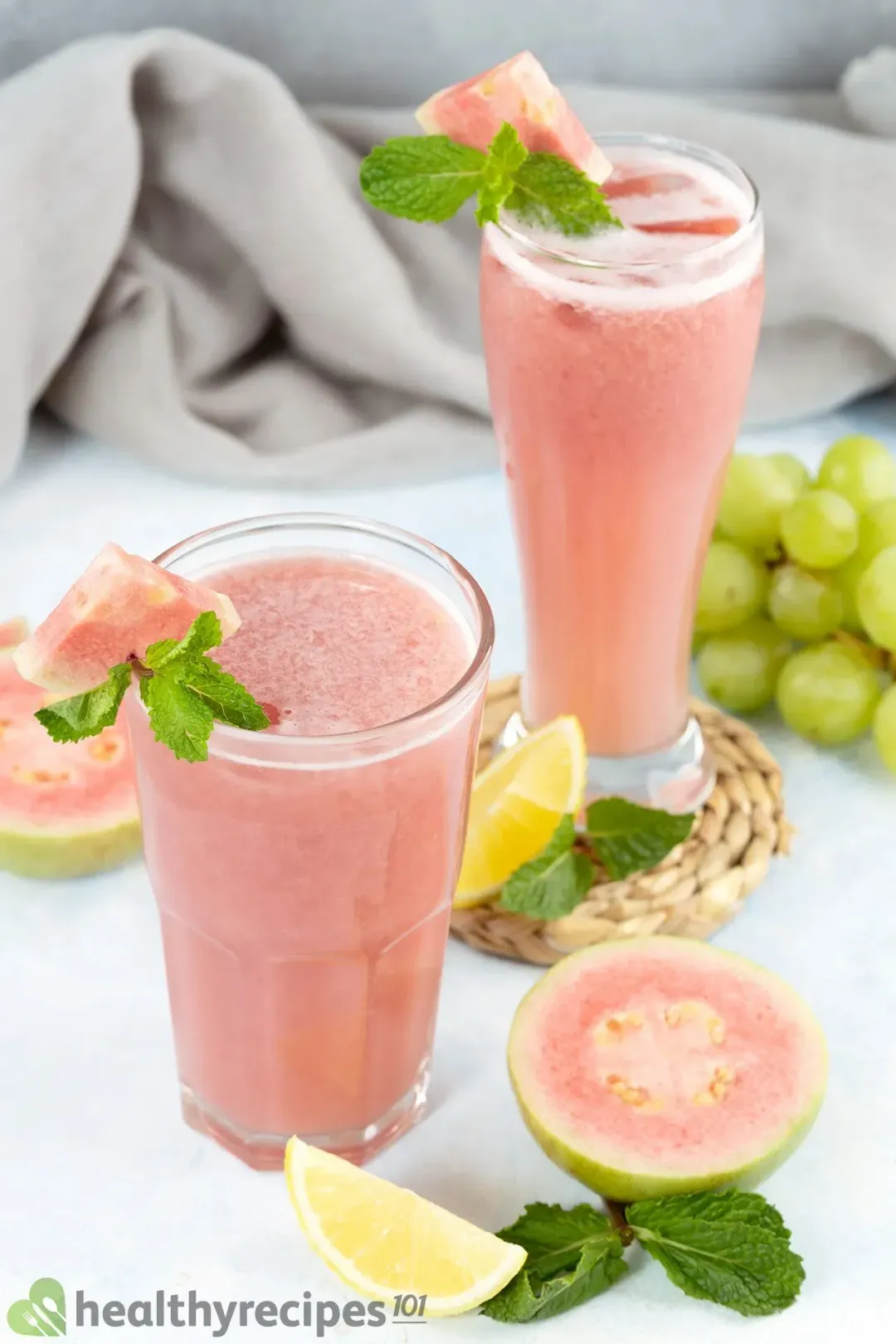 But if there is a wild party going on, then vibrant watermelon jungle juice or fizzy lime tequila would be more fitting.
We're here to help. Whatever you fancy, we have the right recipe for it.
Let's jump in!
Juice Recipes for Summer
To beat the heat, fruit juice is clearly the best choice. Besides its hydrating effects, drinking juice can also be a great way to give your body many essential nutrients.
Popular ingredients for making refreshing juices include watermelon, citrus fruits, tropical fruits, berries, and veggies. Let's take a look at these healthy and tasty juice recipes.
1. Summer Drinks With Watermelon Medley
Watermelon — summer wouldn't taste the same without this beautiful green and red fruit. Plus, everyone loves it, that's why having watermelon juice is an awesome addition when spending the holidays with your friends and family.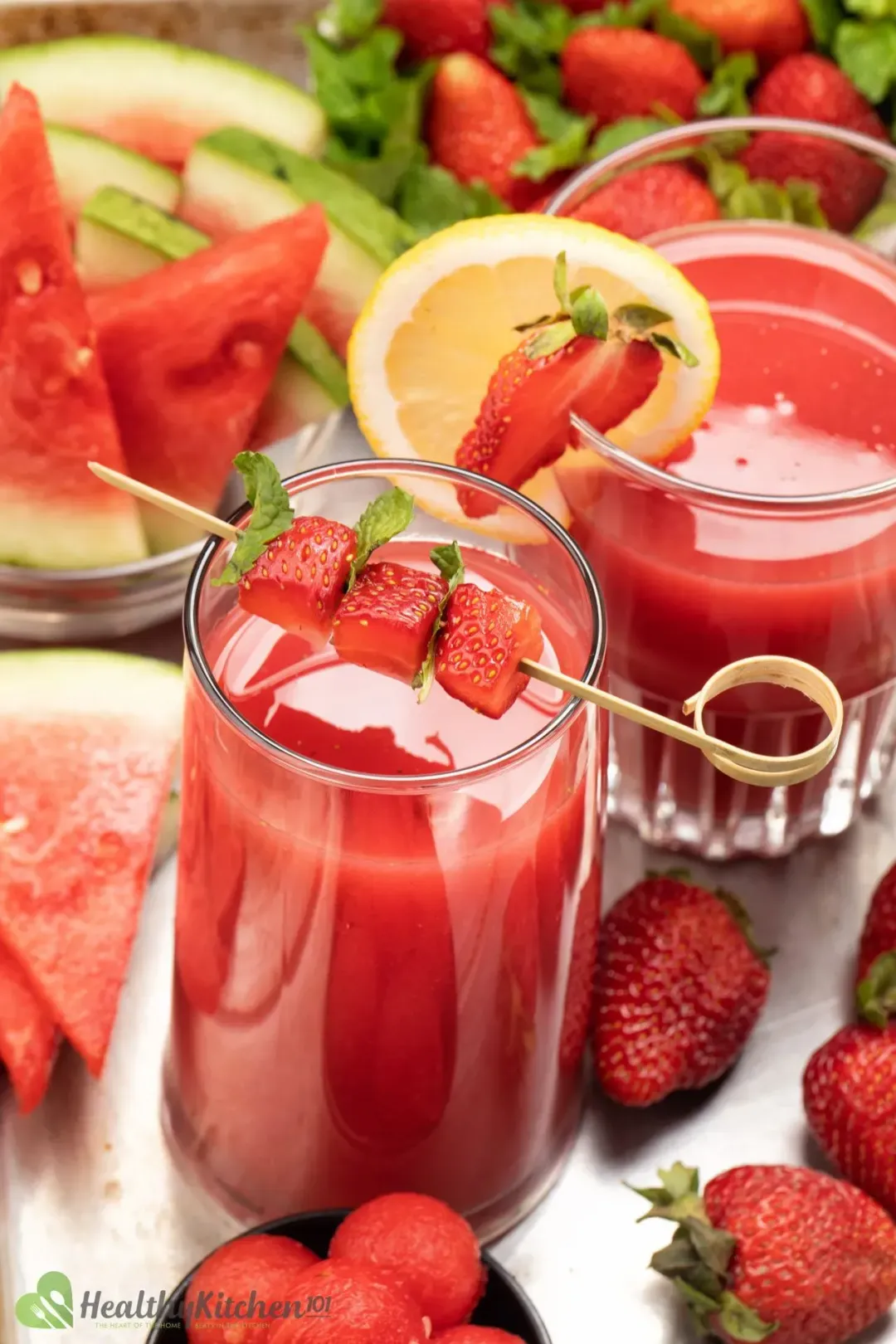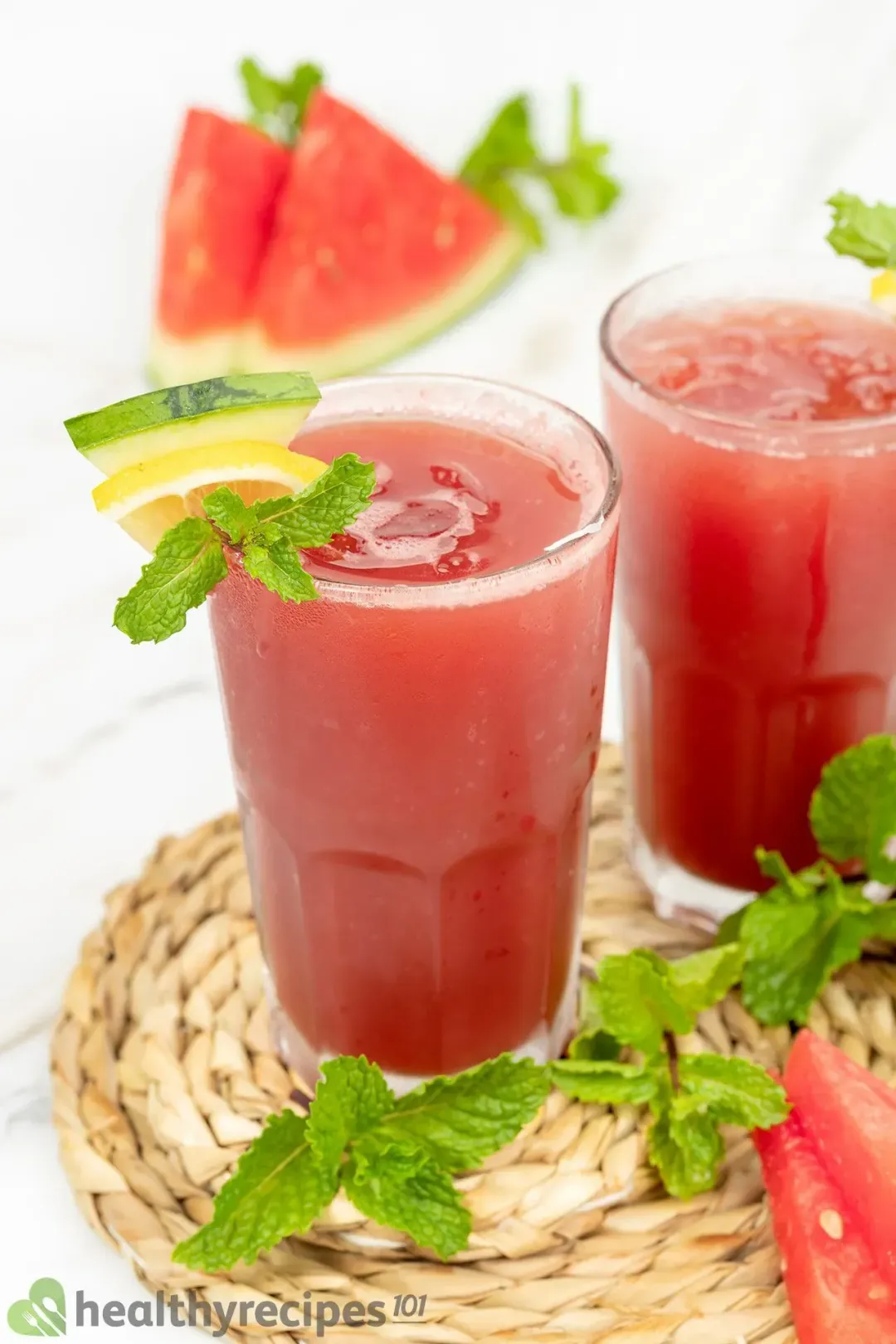 2. Summer Drinks With Citrus Freshness
Citrus fruits are fantastic for making juices. Their tart-sweet flavor and bright aroma create excellent summer drinks.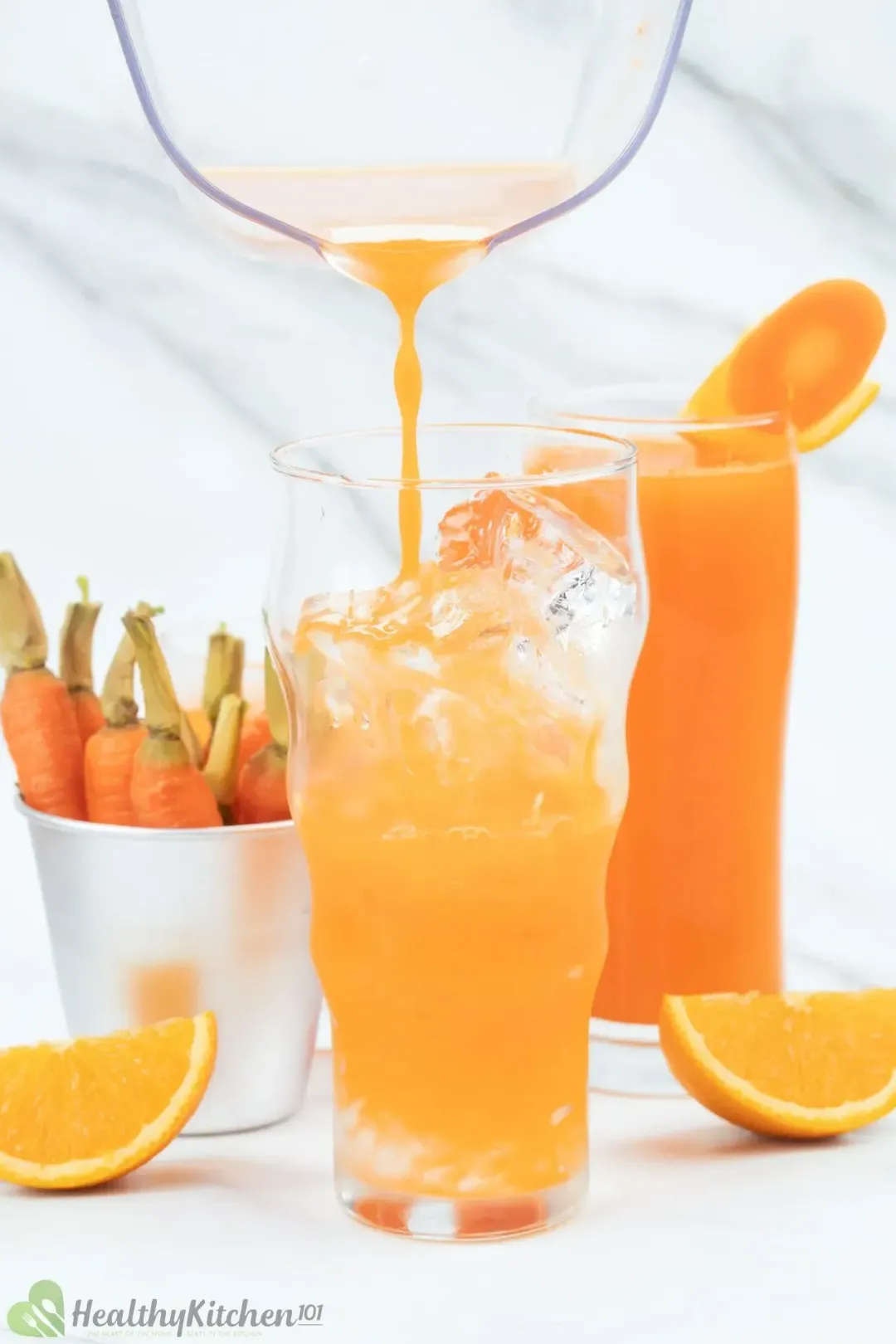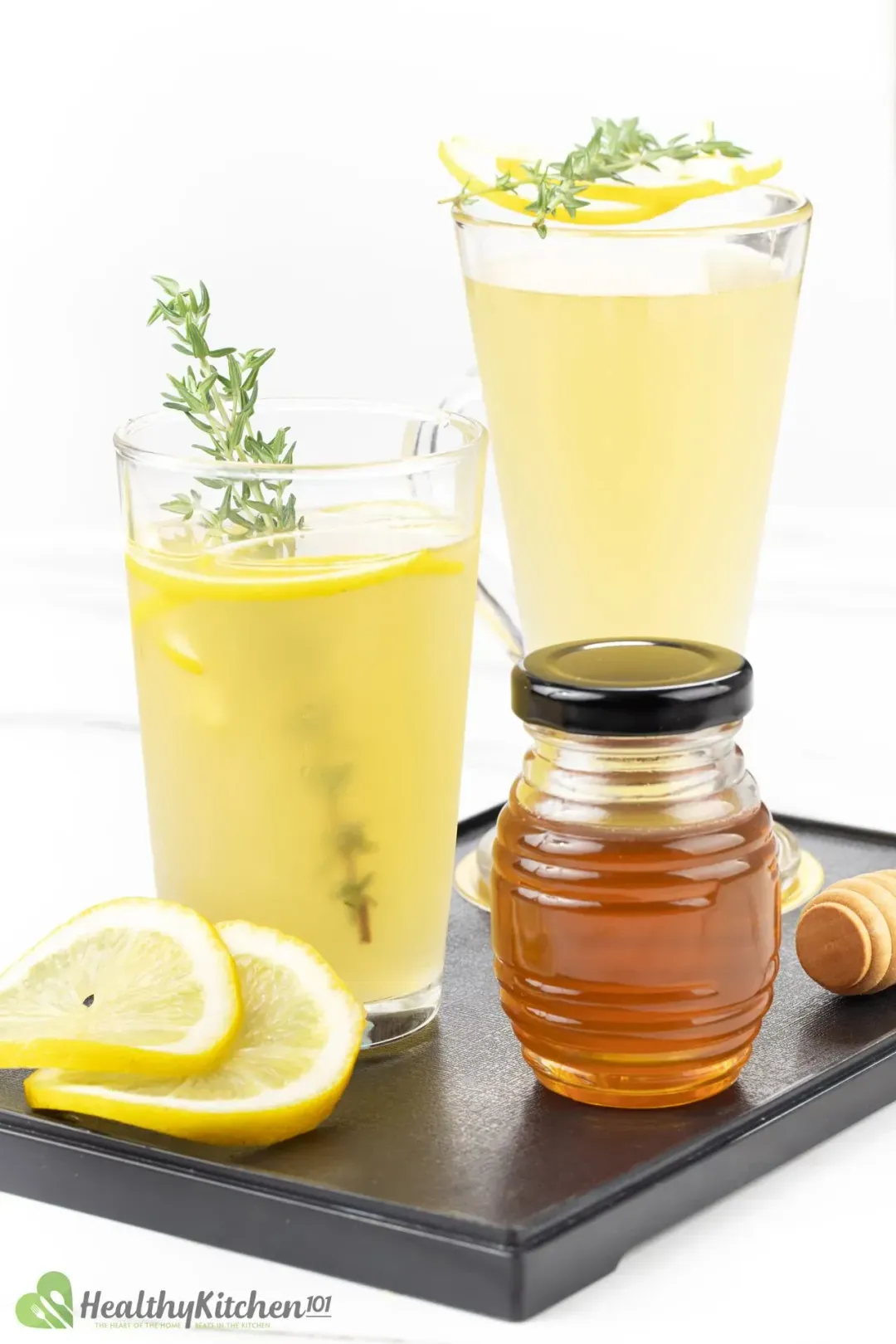 3. Summer Drinks With Tropical Delights
Tropical fruits have always been summer beauties. A little mix and match and you will have a glass full of tropical flavors in your hand, ready to sip.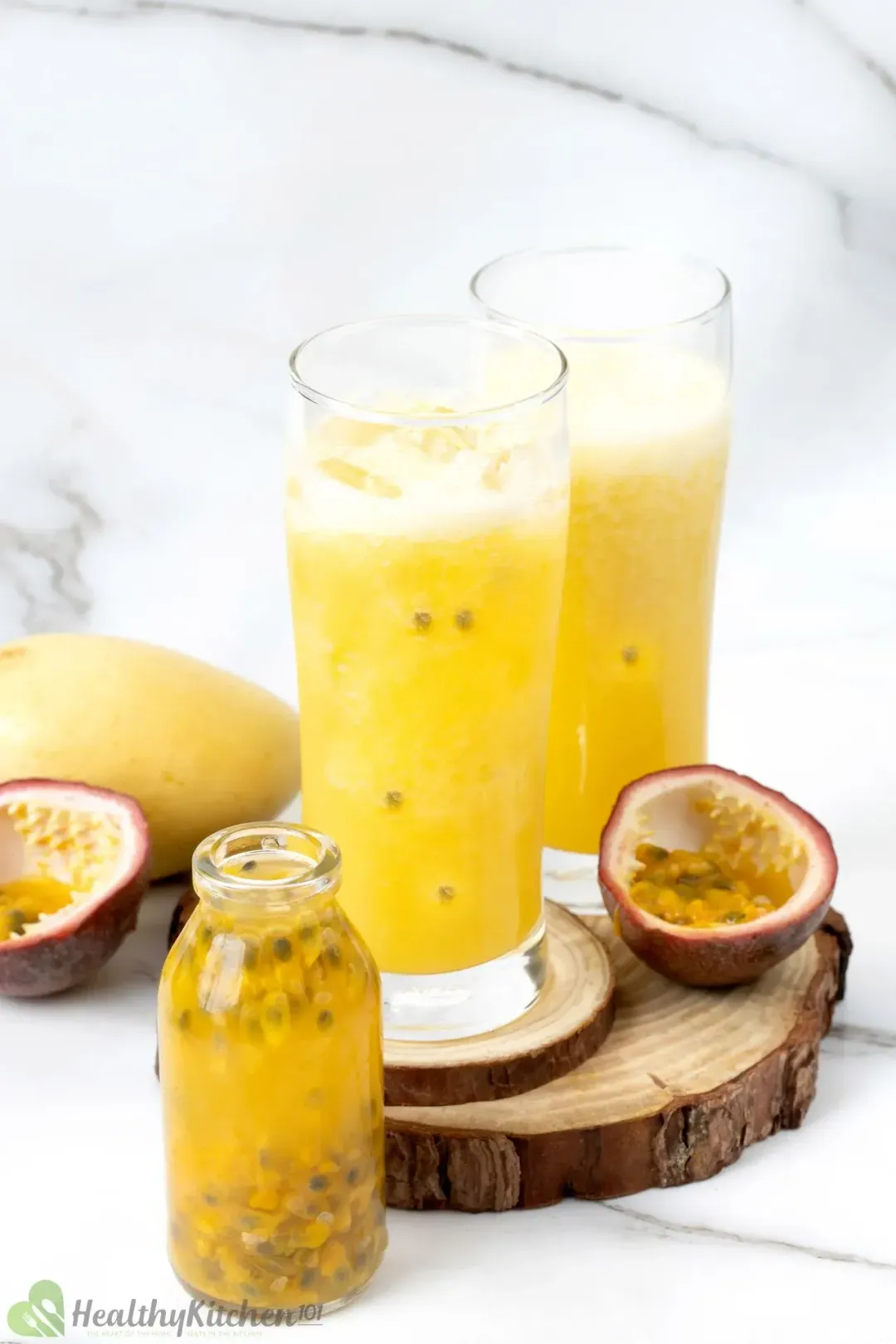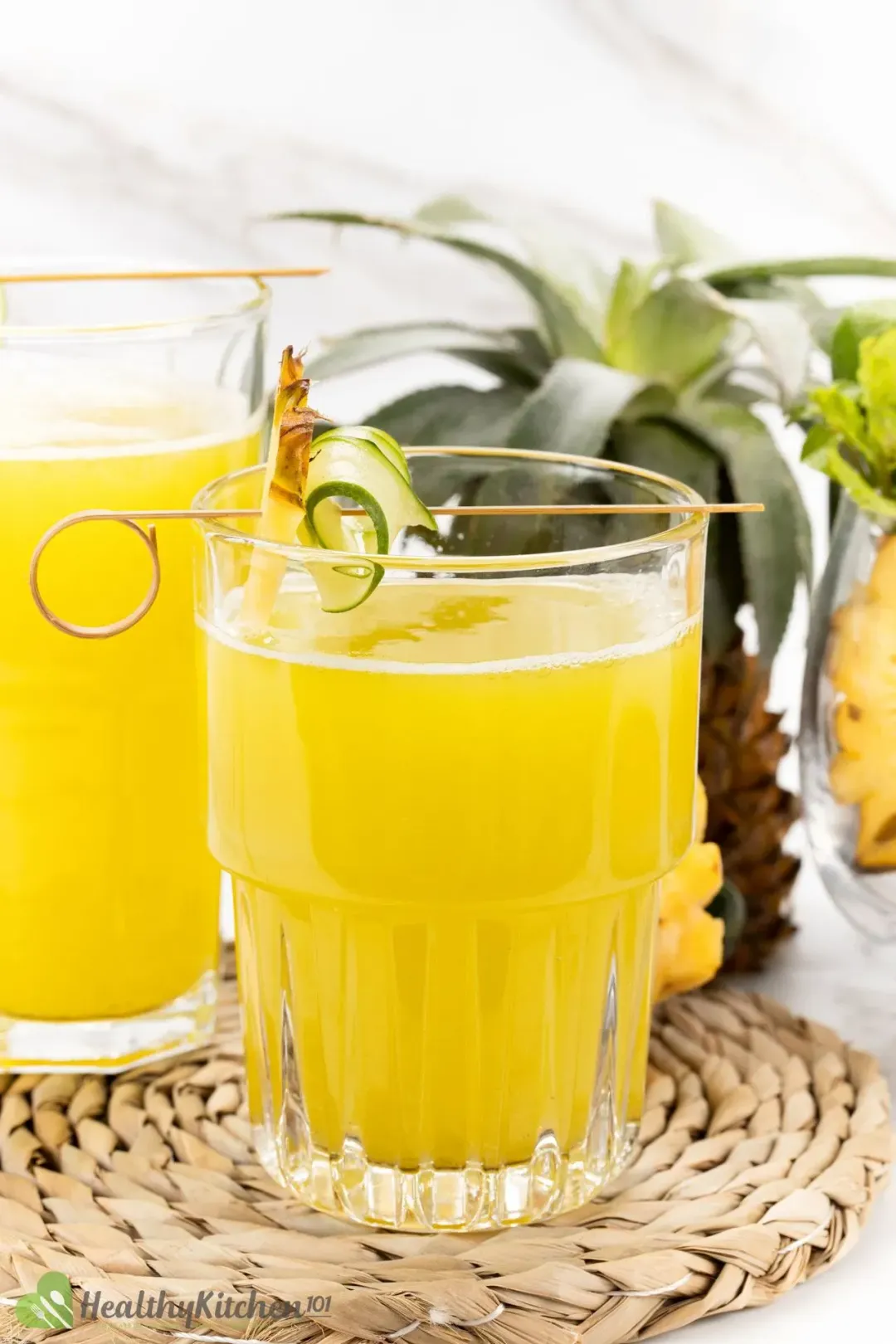 4. Berry Lovers
Sweet and juicy berries are our sweethearts for the summer. Incorporate them into your juice and feel your heart leap for joy!
5. Soothing Greens
Drink up these hearty greens, and you will immediately feel calm, cool, and collected. Take a look at these recipes: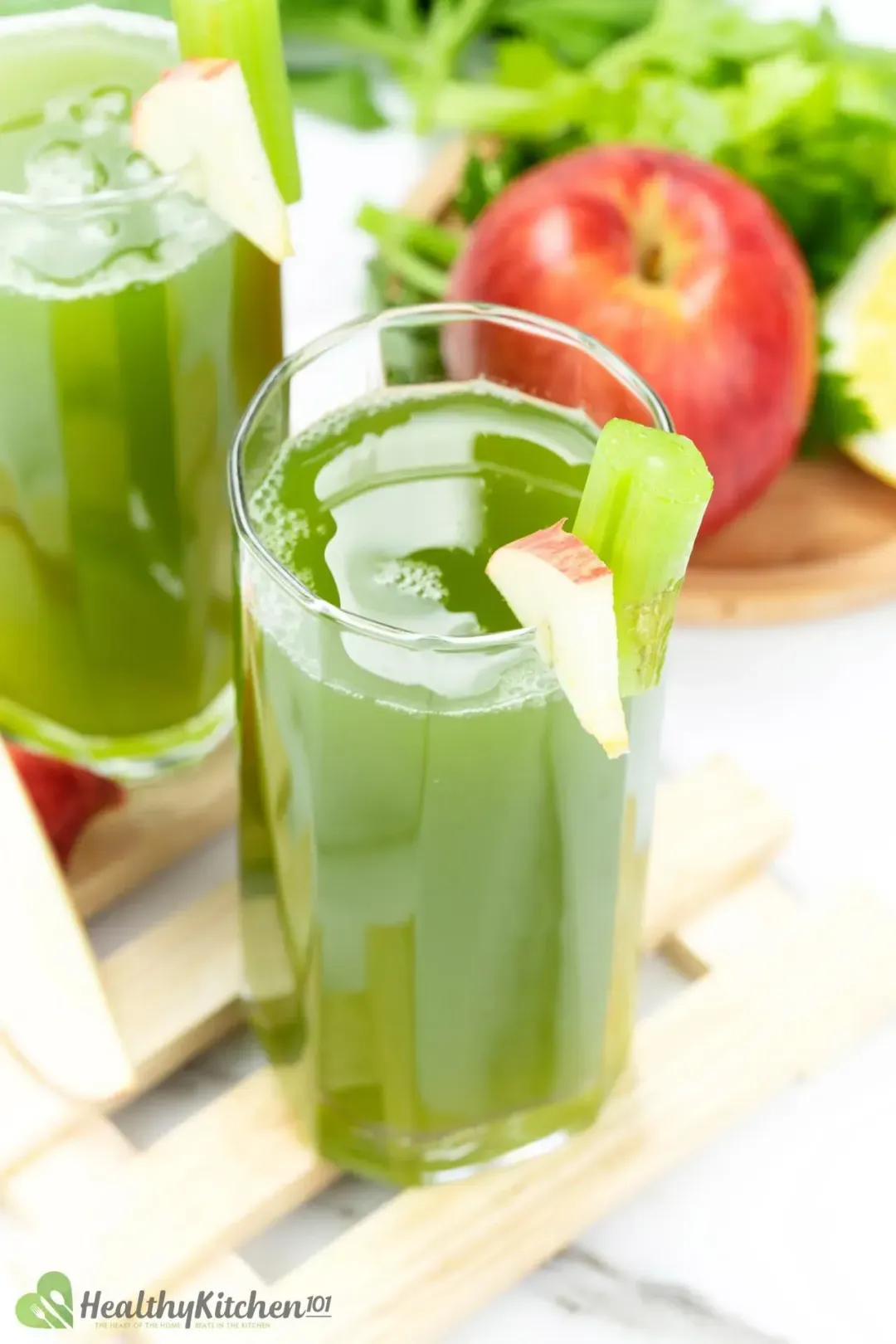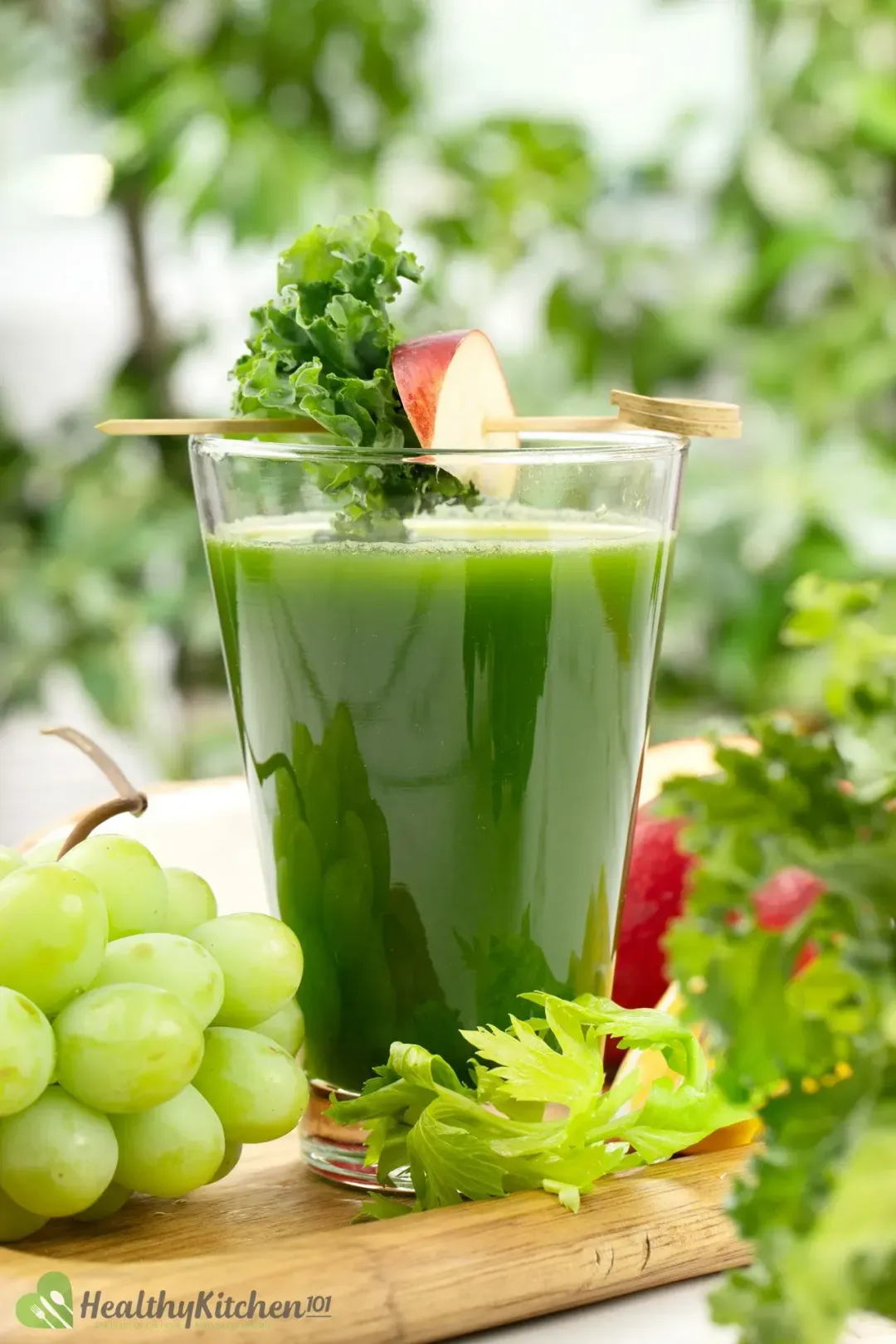 Smoothie Recipes for Summer
There's no way you can leave out smoothies when talking about summer drinks. Drinking smoothies is one excellent way to freshen up.
By blending whole fruits in the process, smoothies can retain the fiber and many essential nutrients which help nourish your body.  
There are so many possibilities when it comes to ingredients for making smoothies, so you can get creative and try blending different ingredients for more fun! Here are some suggestions: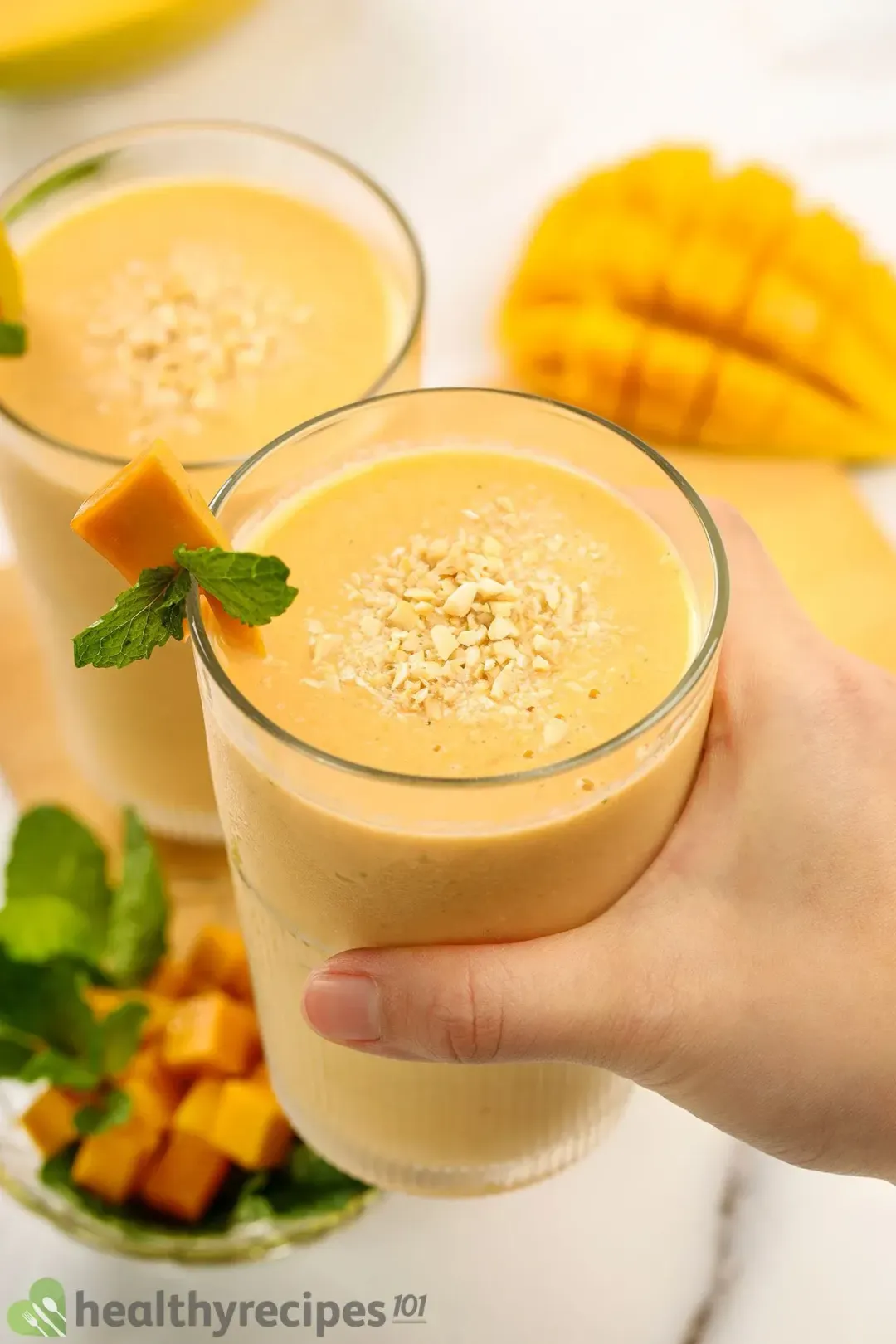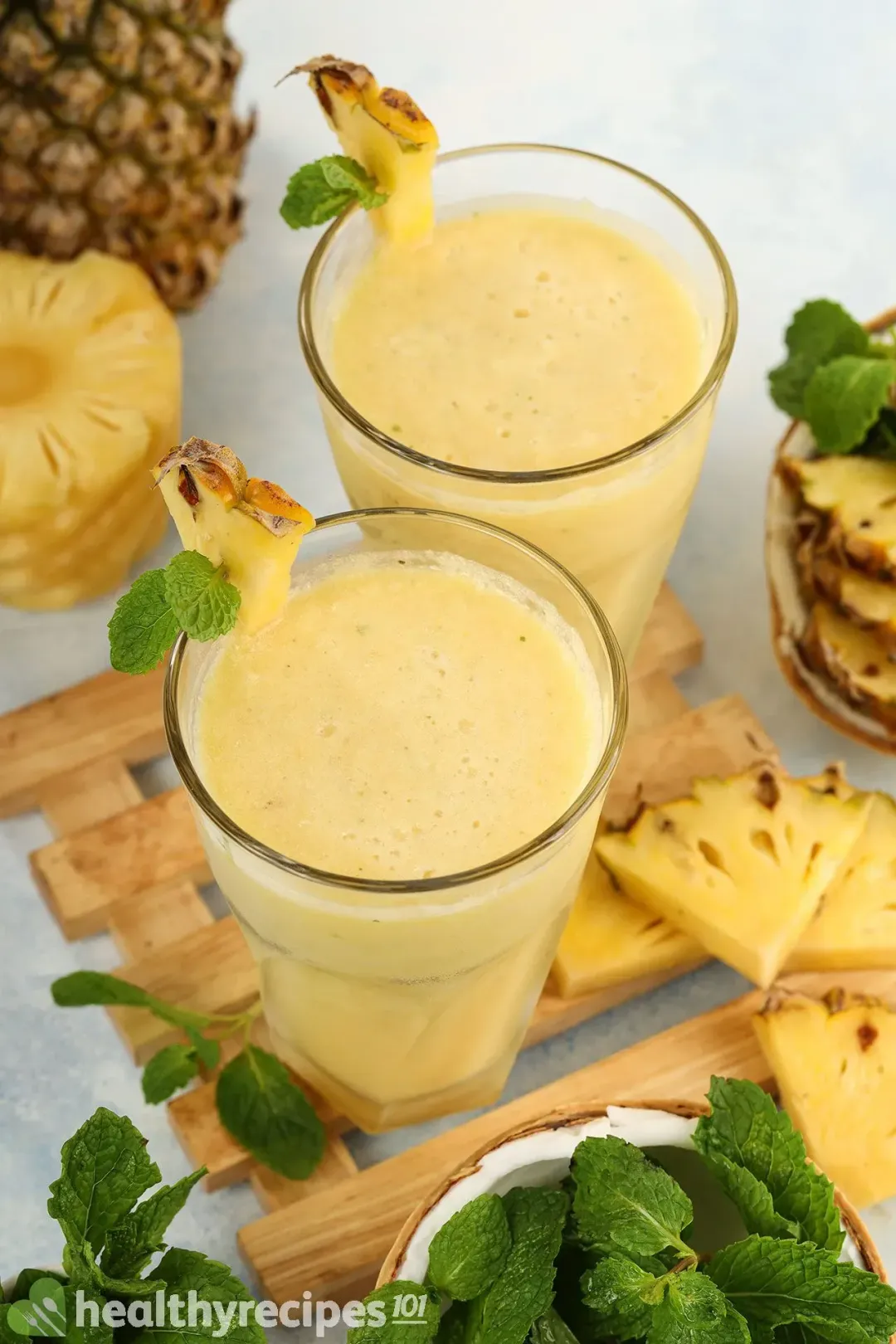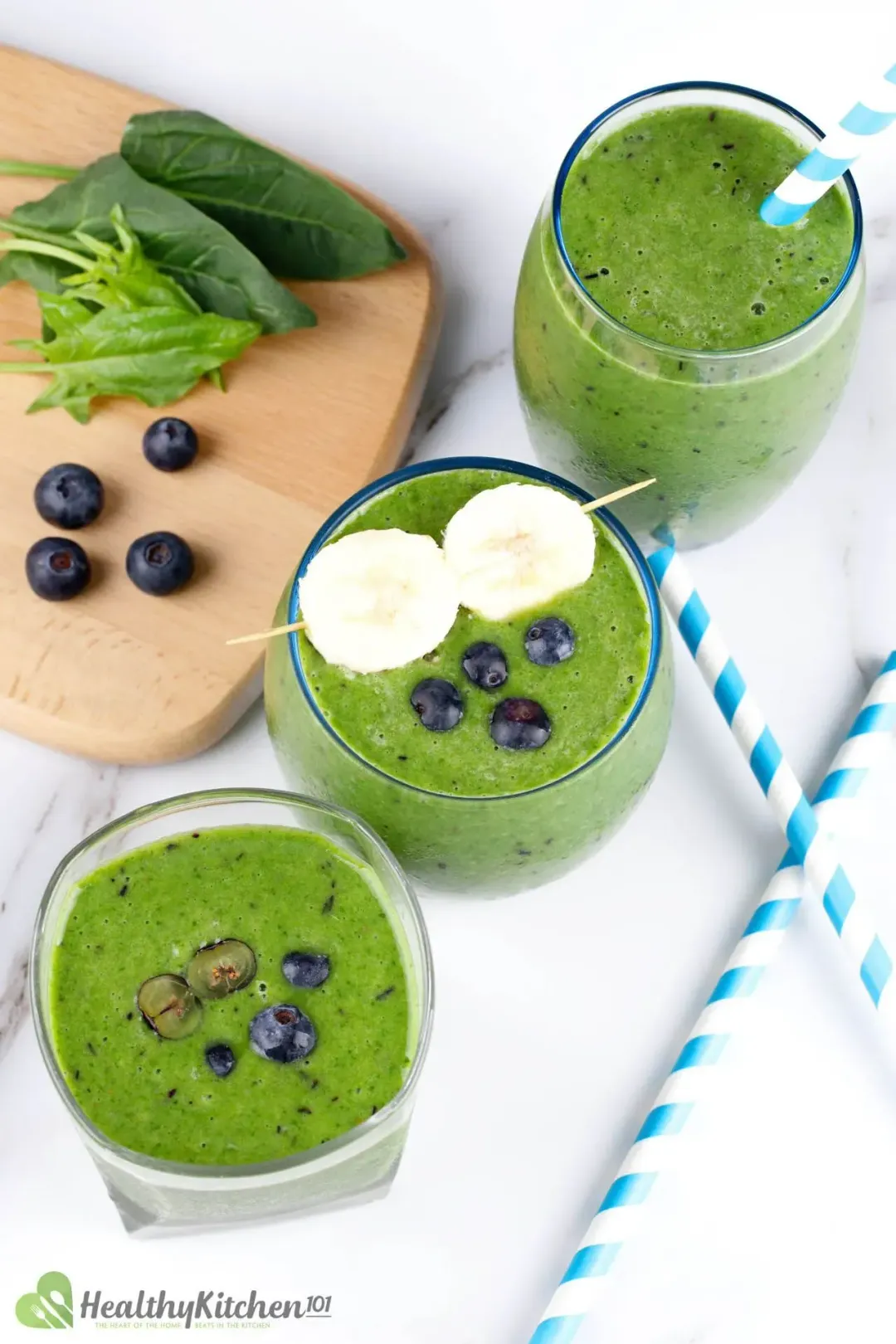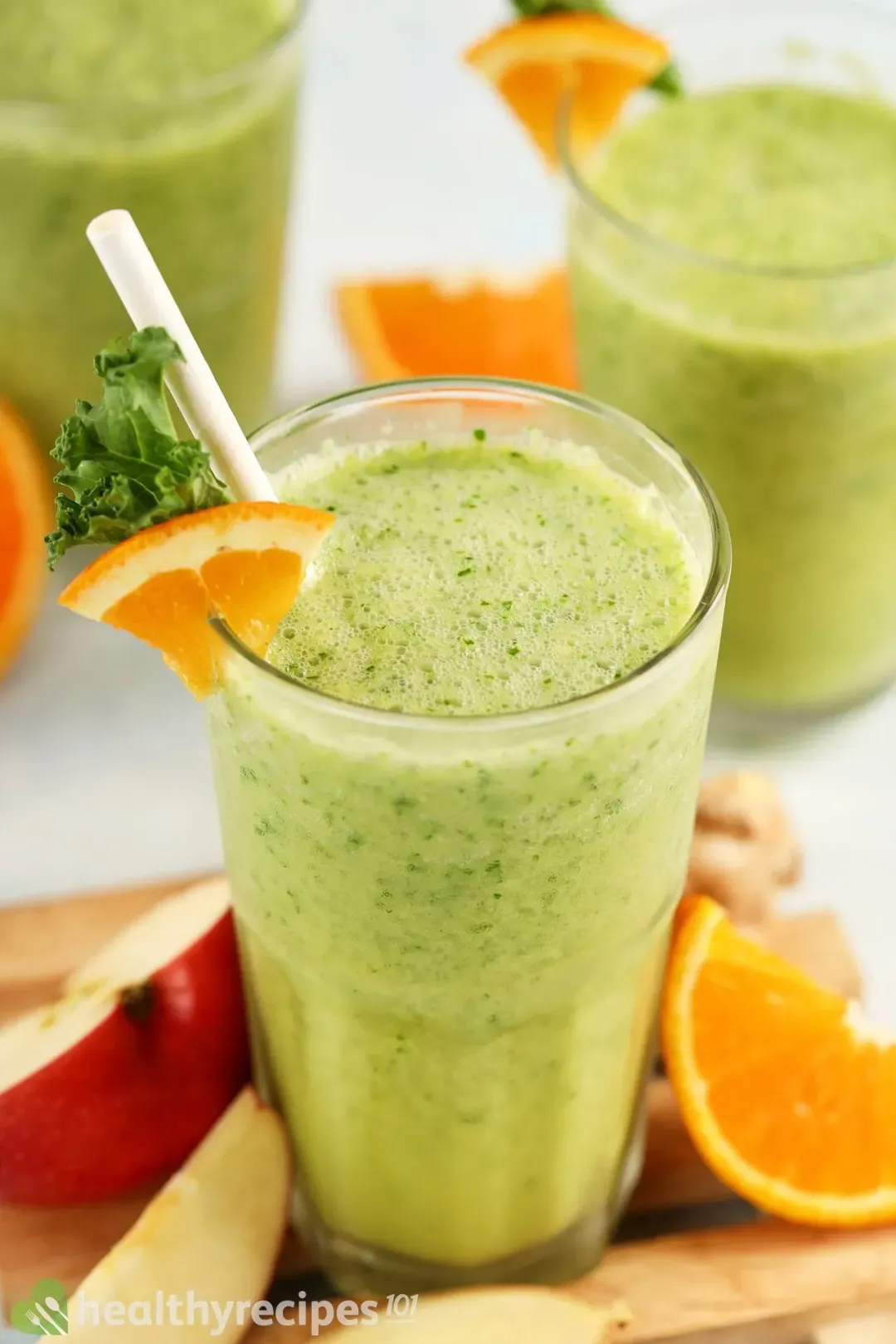 Summer Drinks Recipes With Alcoholic
Summertime means rest and relaxation. Of course, we all want to reward ourselves with some moments of chill. This is where a mesmerizing cocktail would be perfect.
Here we have some quick-and-easy alcoholic beverage recipes with different liquor bases, such as rum, gin, vodka, and tequila, mixed with various fruit juices.
Feel free to pick your favorite, but remember to drink in moderation if you don't want to end up feeling even more dehydrated from the effects of alcohol. These splendid drinks can be a treat, but water is still your best friend. 
Now that we have moderation in mind, let's check out these drinks!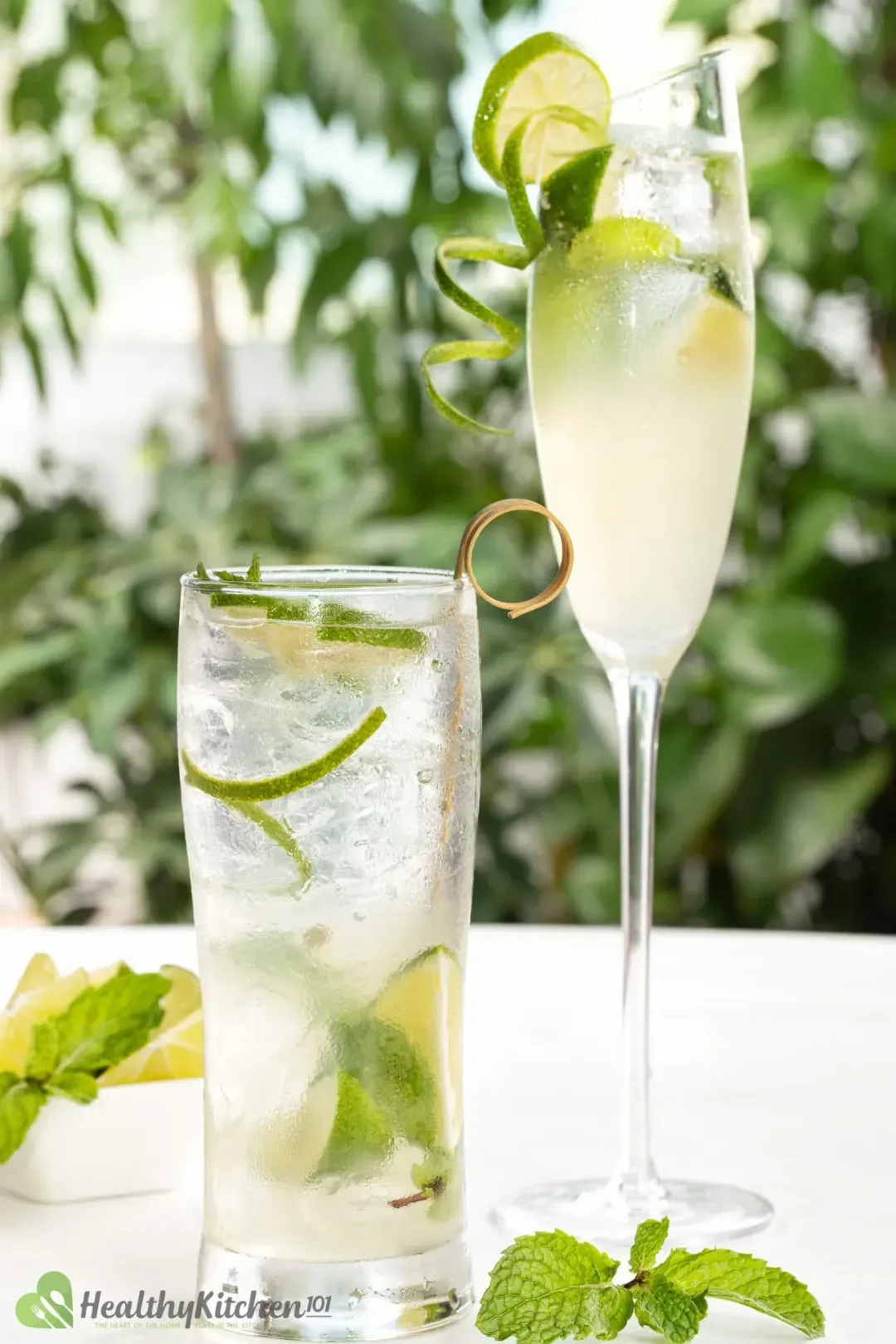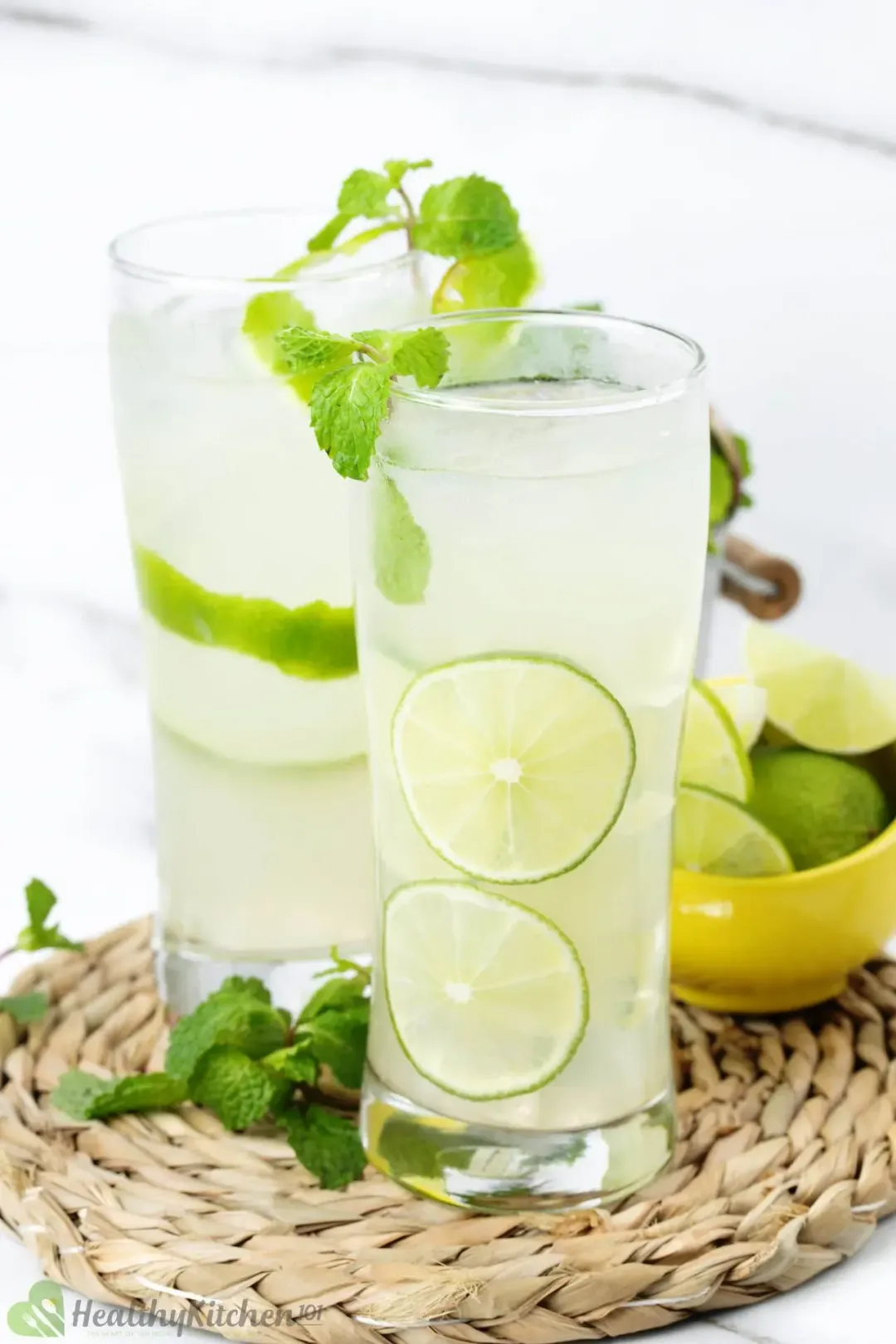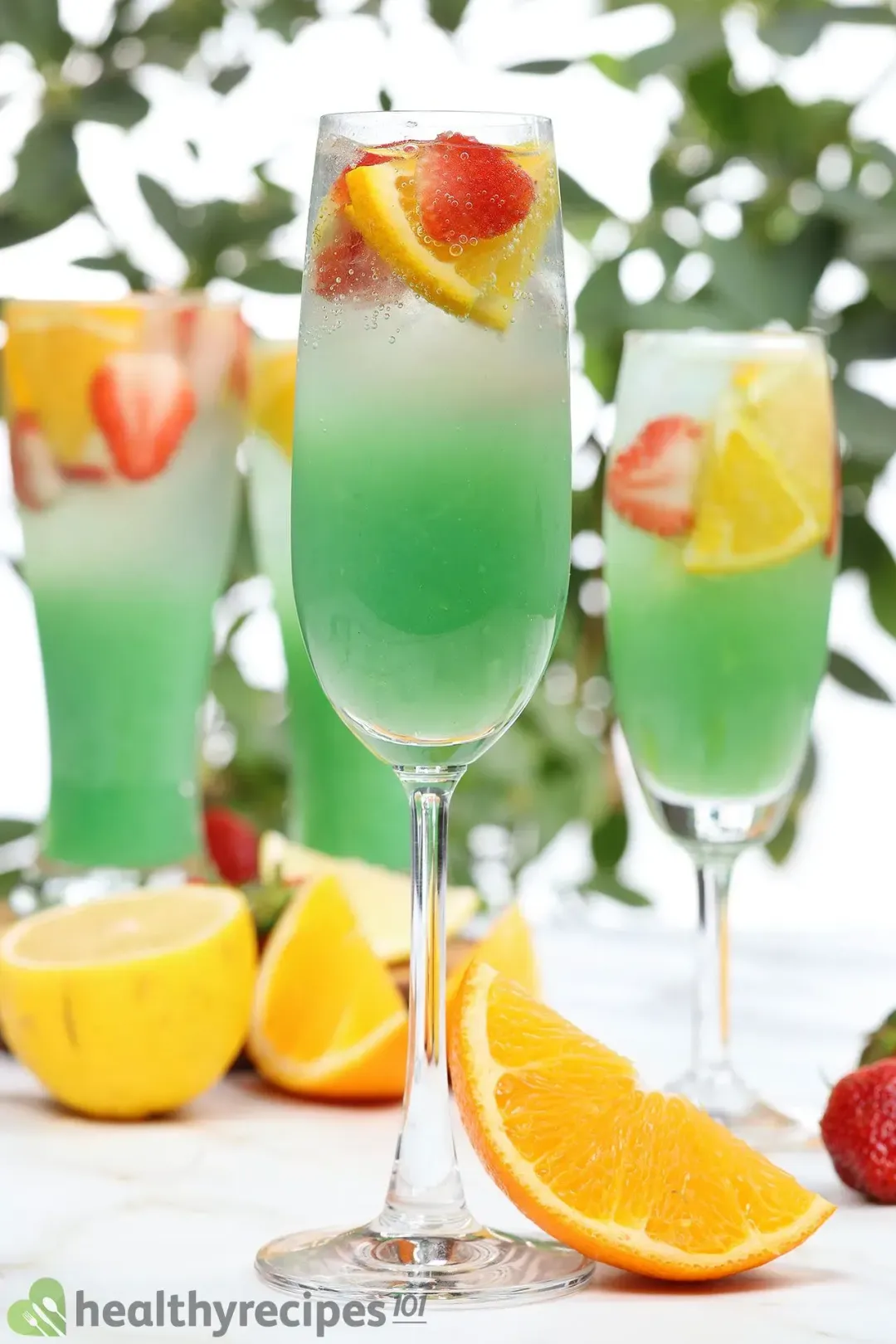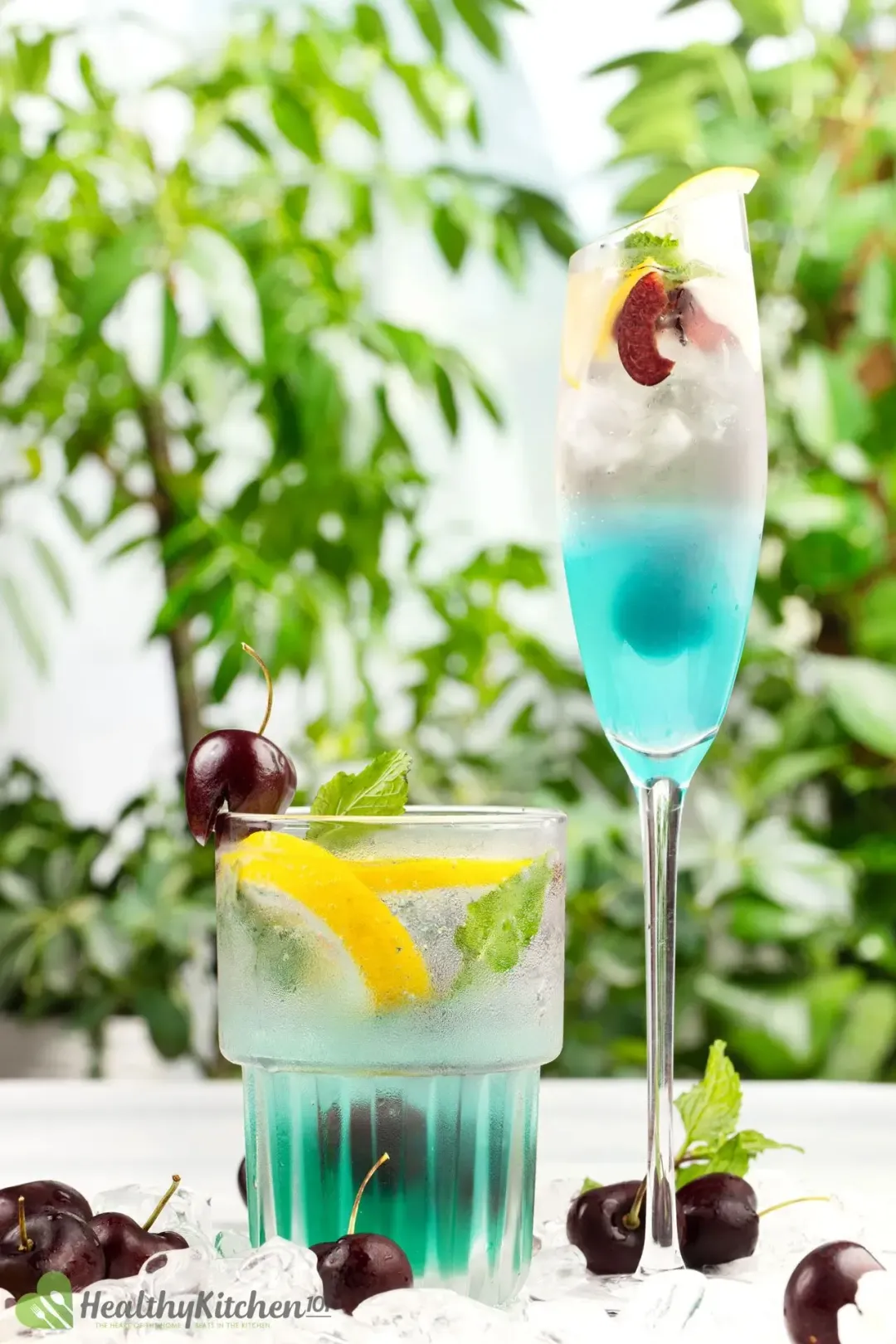 Those are some of our top suggestions for some refreshing beverages this summer.
Pick a recipe, whip it up, and cheers to a fun, bright, breezy summer!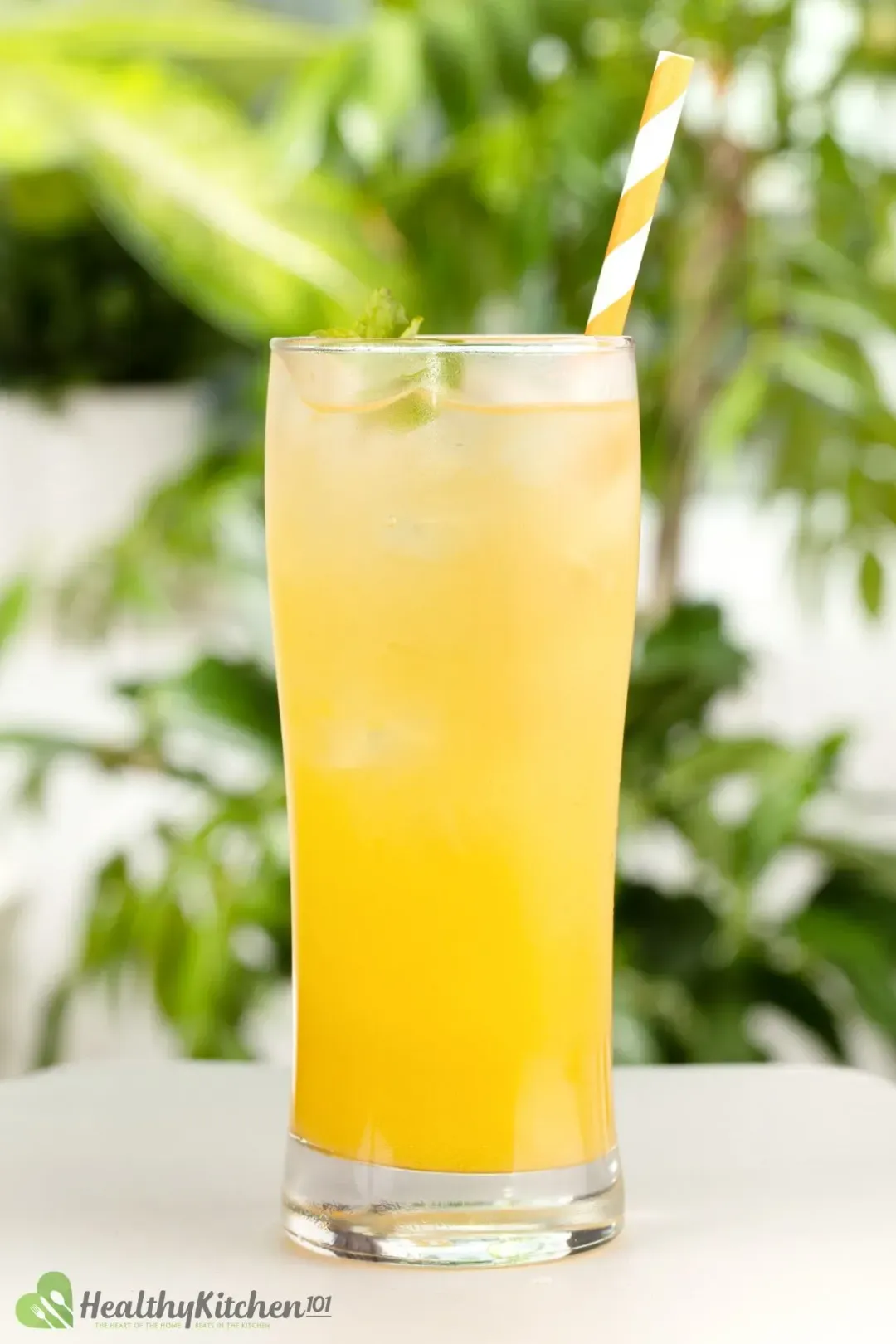 Previous Recipe
Top 10 Orange Juice Recipes
Top 10 Orange Juice Recipes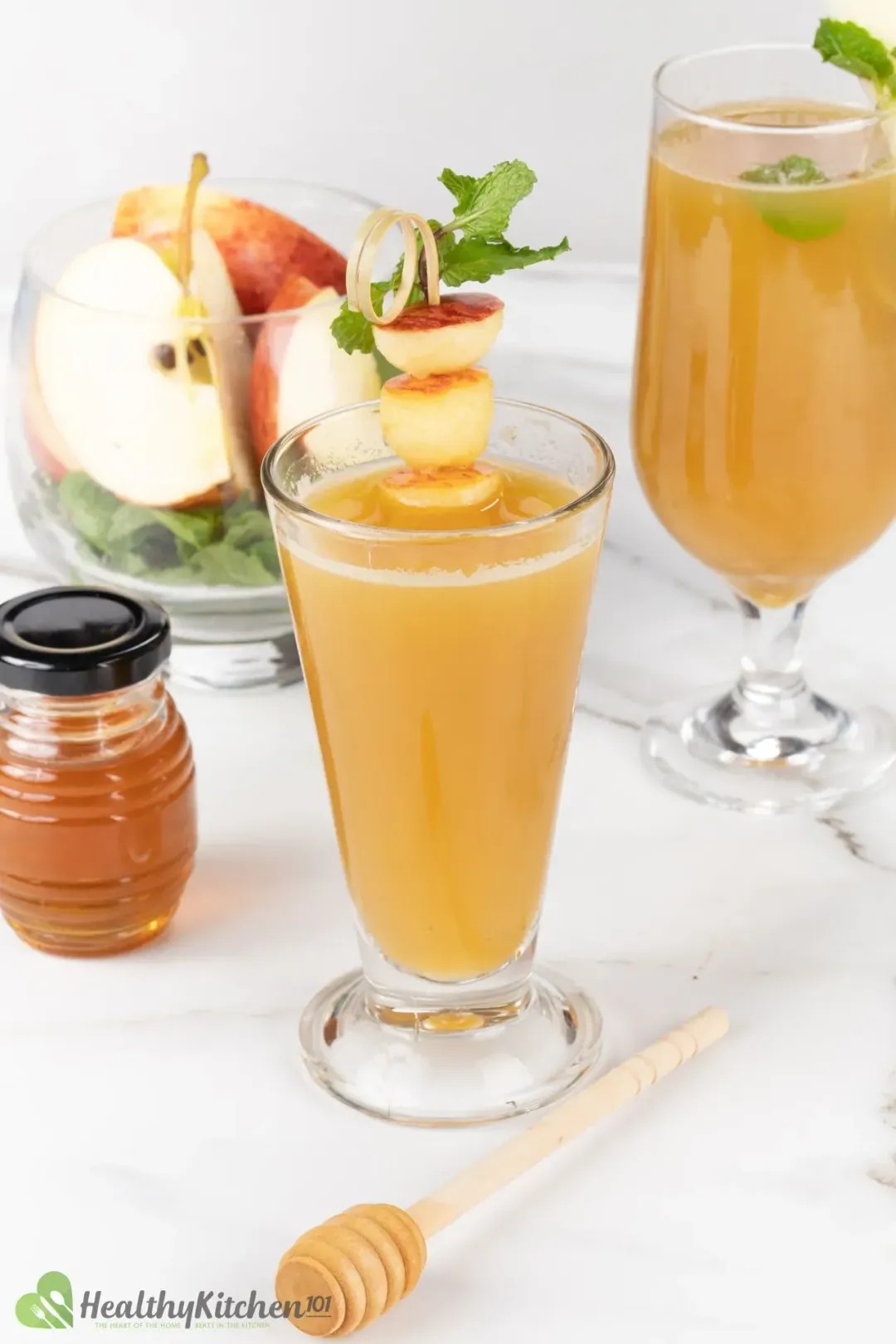 Next Recipe
Top 10 Apple Juice Recipes
Top 10 Apple Juice Recipes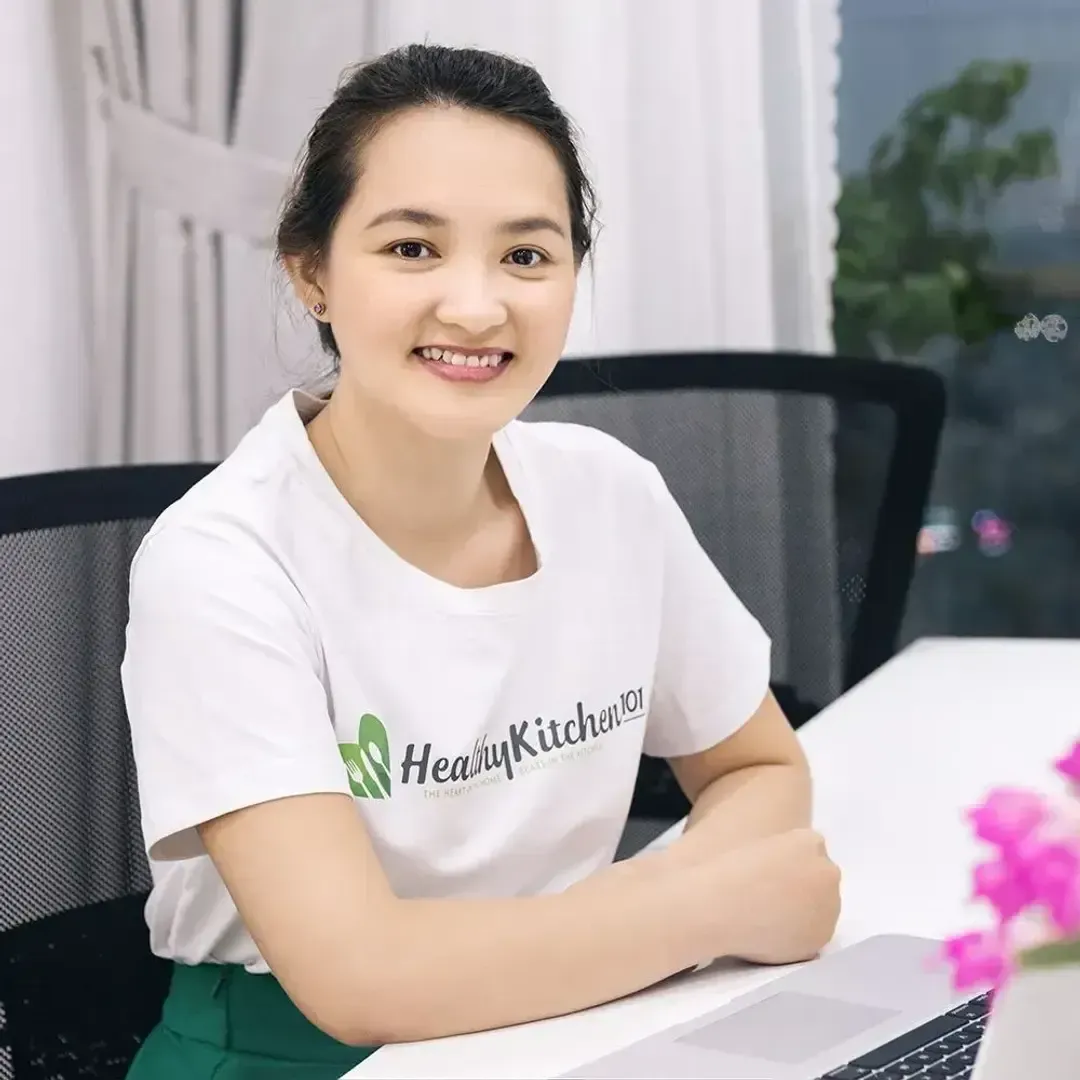 Writer, Author
Luna Regina is an accomplished writer and author who dedicates her career to empowering home cooks and making cooking effortless for everyone. She is the founder of HealthyKitchen101.com and HealthyRecipes101.com, where she works with her team to develop easy, nutritious recipes and help aspiring cooks choose the right kitchen appliances.
Comments/ Reviews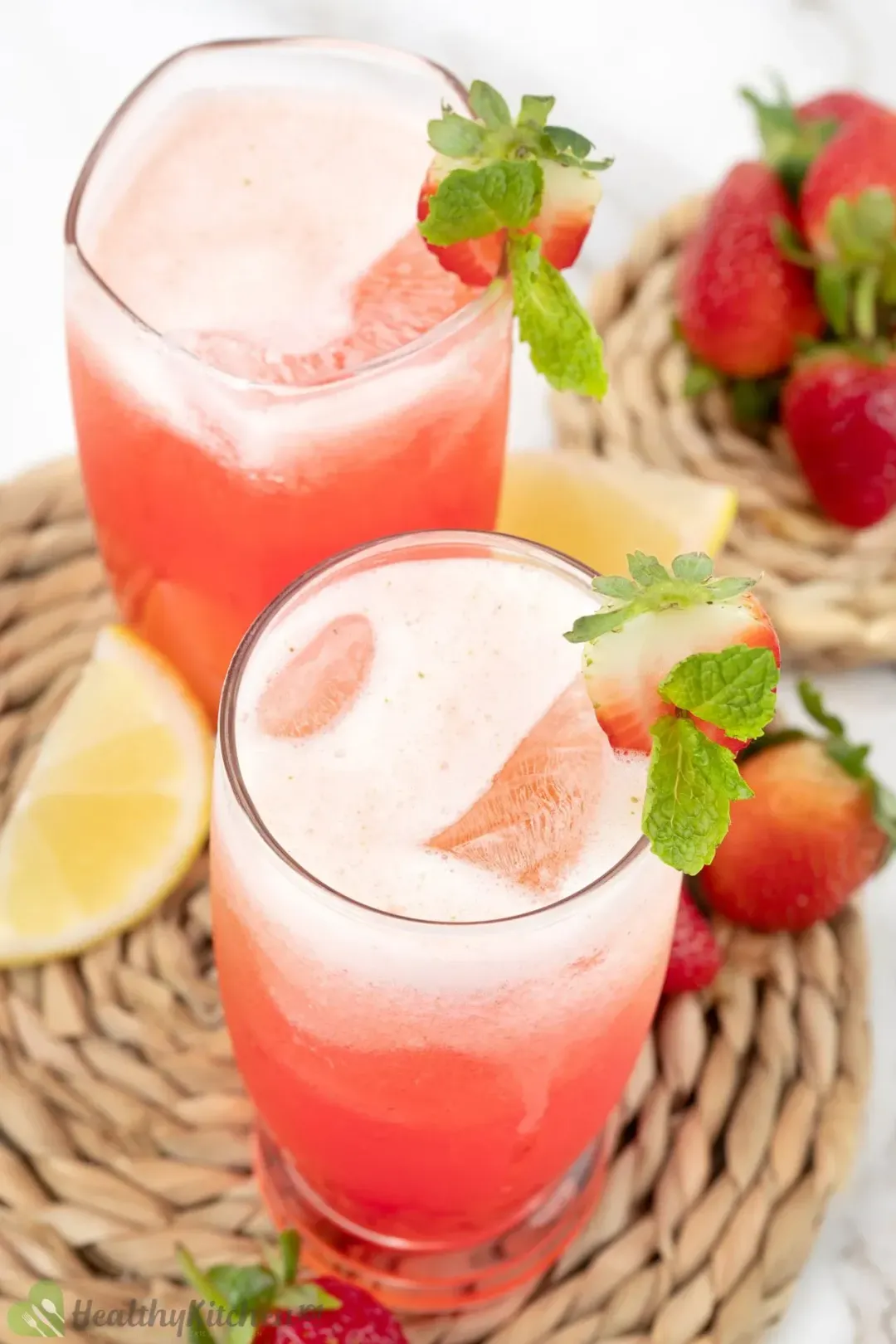 Dreginek

April 18, 2023 at 3:19 AM

Beat the heat with these refreshing summer drinks recipes.