These frozen salmon recipes can be your way to enjoy the best salmon dishes all year round at reasonable prices.
We understand there are concerns about the healthiness of salmon and how to cook it. It's easy but there are some things you need to notice.
Follow along as we answer your questions and recommend some delectable frozen salmon recipes.
Is Frozen Salmon Healthy?
Frozen salmon is cheaper and easier to buy than fresh salmon. Yet, many wonder if frozen salmon is as healthy as its fresh version.
The freezing method determines whether frozen salmon is healthy or not. If the fish is flash frozen right after being caught, it does not lose any nutrients. However, if salmon is frozen after sitting outside for some time, it may not retain all its nutrients.
Flash frozen salmon is the superior choice, as it retains most of the health benefits of fresh salmon. It may still play a part in reducing inflammation and supporting brain and heart health.
Best Frozen Salmon Recipes
Take a look at these frozen salmon recipes and choose your favorites.
Can You Cook Frozen Salmon?
Of course, you can cook frozen salmon. The key is to cook it to a safe internal temperature that is suitable for eating, which is around 145°F.
Thawing salmon will help it to reach that temperature more easily and will make the flesh more tender. There are three ways to thaw salmon.
Place the salmon in a resealable bag and put it in cold water. It will take around one hour to thaw, depending on its size and thickness.
Defrosting salmon overnight in the fridge is probably the easiest method, but it takes the longest time. Keep the salmon in a bowl to prevent the water from spilling onto other food.
This is the fastest way to thaw salmon. Use the defrost setting on the microwave. Place the fish on a microwave-safe plate and cover it to avoid splatter. Defrost for 3 to 5 minutes. You can flip the fish to ensure it's thawed evenly. 
Should Frozen Salmon Be Thawed Before Cooking?
We recommend thawing before cooking frozen salmon, but you can also cook it without thawing.
Some cooking methods, such as baking and poaching, don't require thawing. For the methods that do, make sure that the salmon receives heat evenly. You should flip the fish frequently while pan-frying, or wrap the fish while grilling.
Best Ways to Cook Frozen Salmon
Pan-frying is how you get the crispy salmon skin. If you are cooking salmon from frozen, start with the skin side up until it's brown. Then flip, season, and cook as usual.
Baking allows you to cook frozen salmon without thawing it. The oven's heat circulation can cook the fish evenly. You may need to  flip it frequently.
The air-fryer is a time-saving version of the oven. Simply put the frozen salmon in the air-fryer, and cook for 7 minutes at 390°F to defrost the fish. Take the fish out of the air-fryer, season it, and put it back in.
Grilled salmon has a delicious, smoky flavor. You may wrap the salmon in grape leaves if you're grilling frozen salmon.
You can use fish or vegetable stock as the liquid for poaching. This method doesn't require you to thaw salmon beforehand.
Save time and enjoy delicious dishes made with frozen salmon!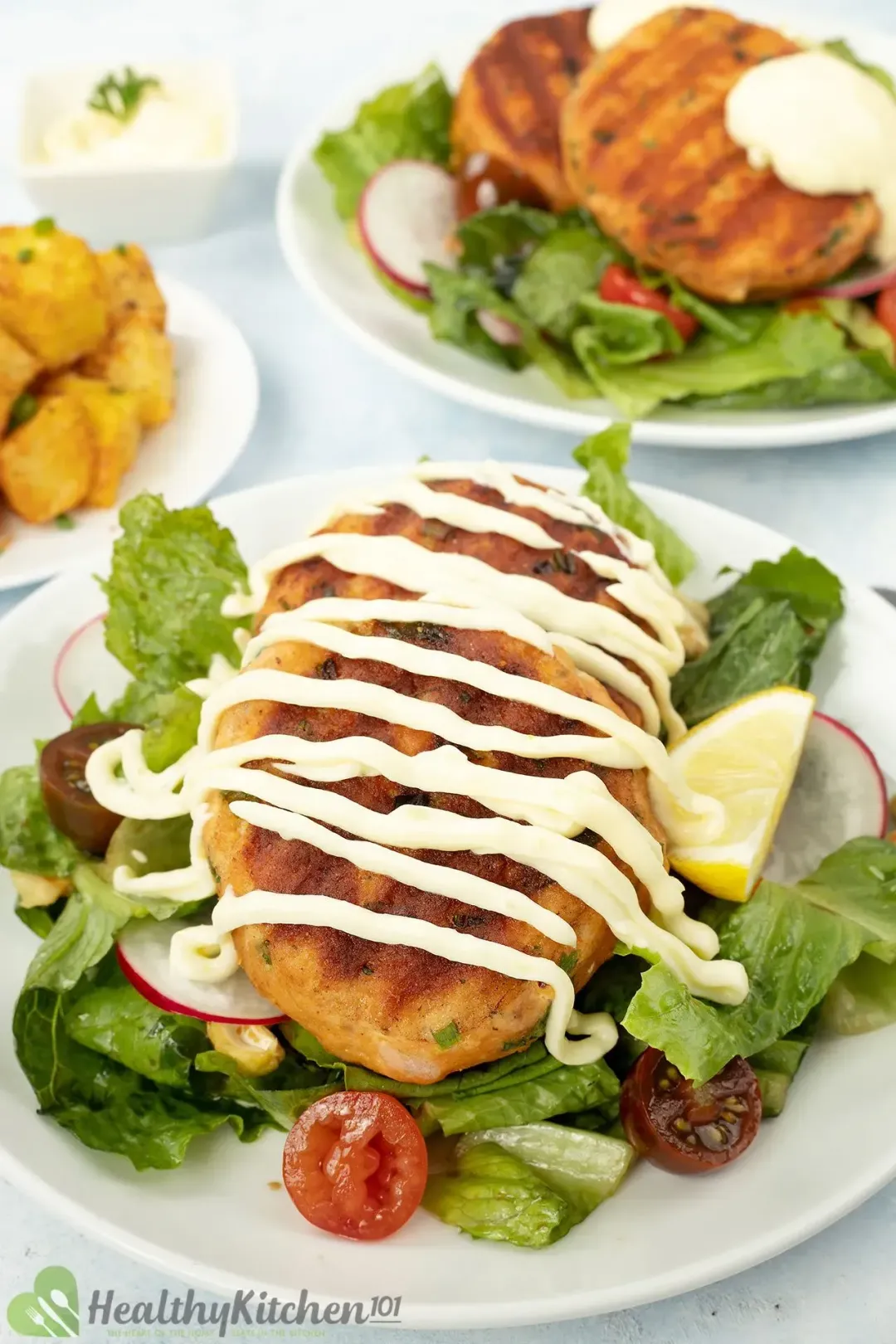 Frozen Salmon Recipes
This collection of frozen salmon recipes is proof that frozen salmon can be just as tasty as fresh salmon.
Ingredients
Directions
Choose a recipe that you like.
Gather the ingredients.
Follow the instructions to give you incredibly tasty frozen salmon recipe in less than 45 minutes!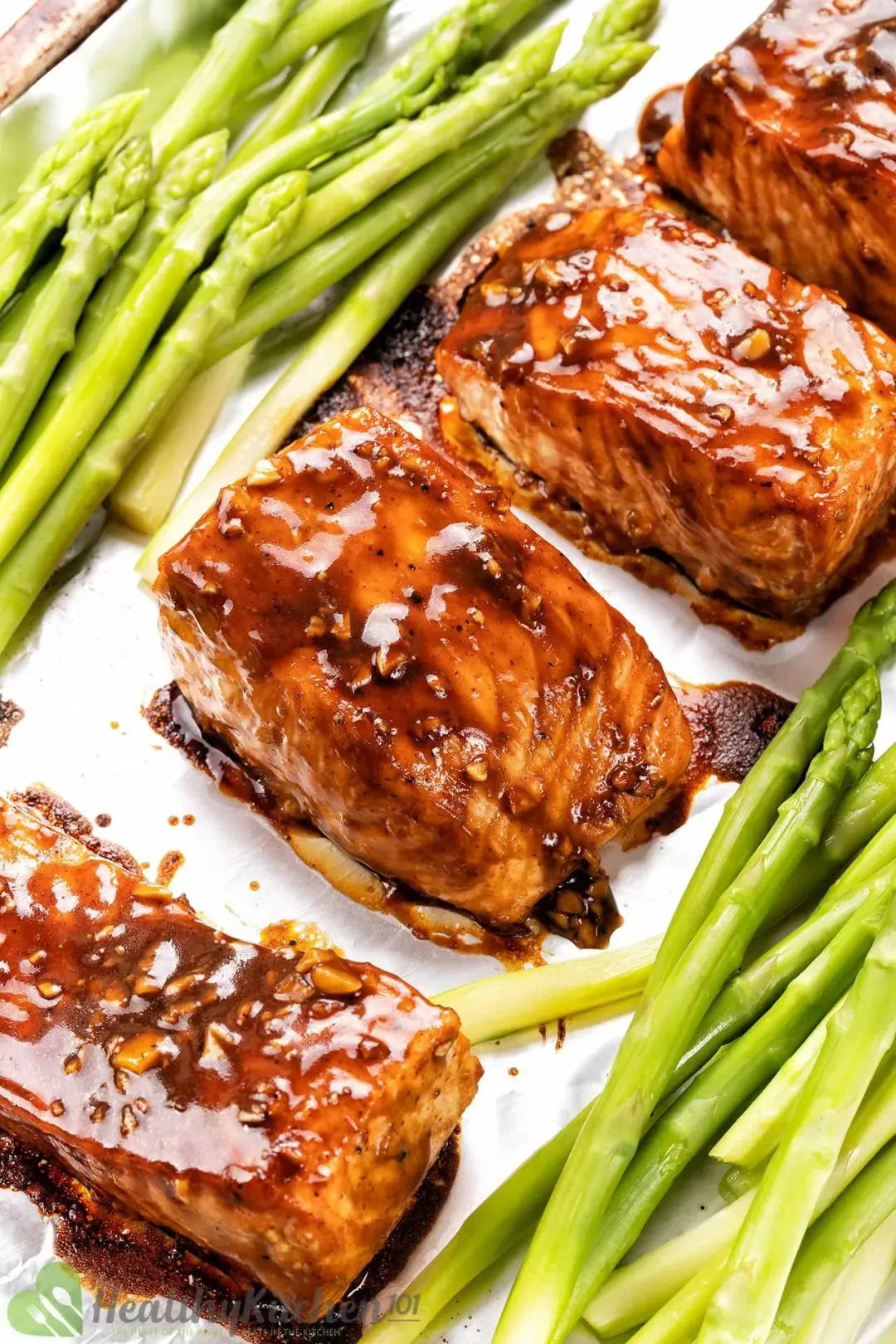 Previous Recipe
Asian Salmon Recipes
Asian Salmon Recipes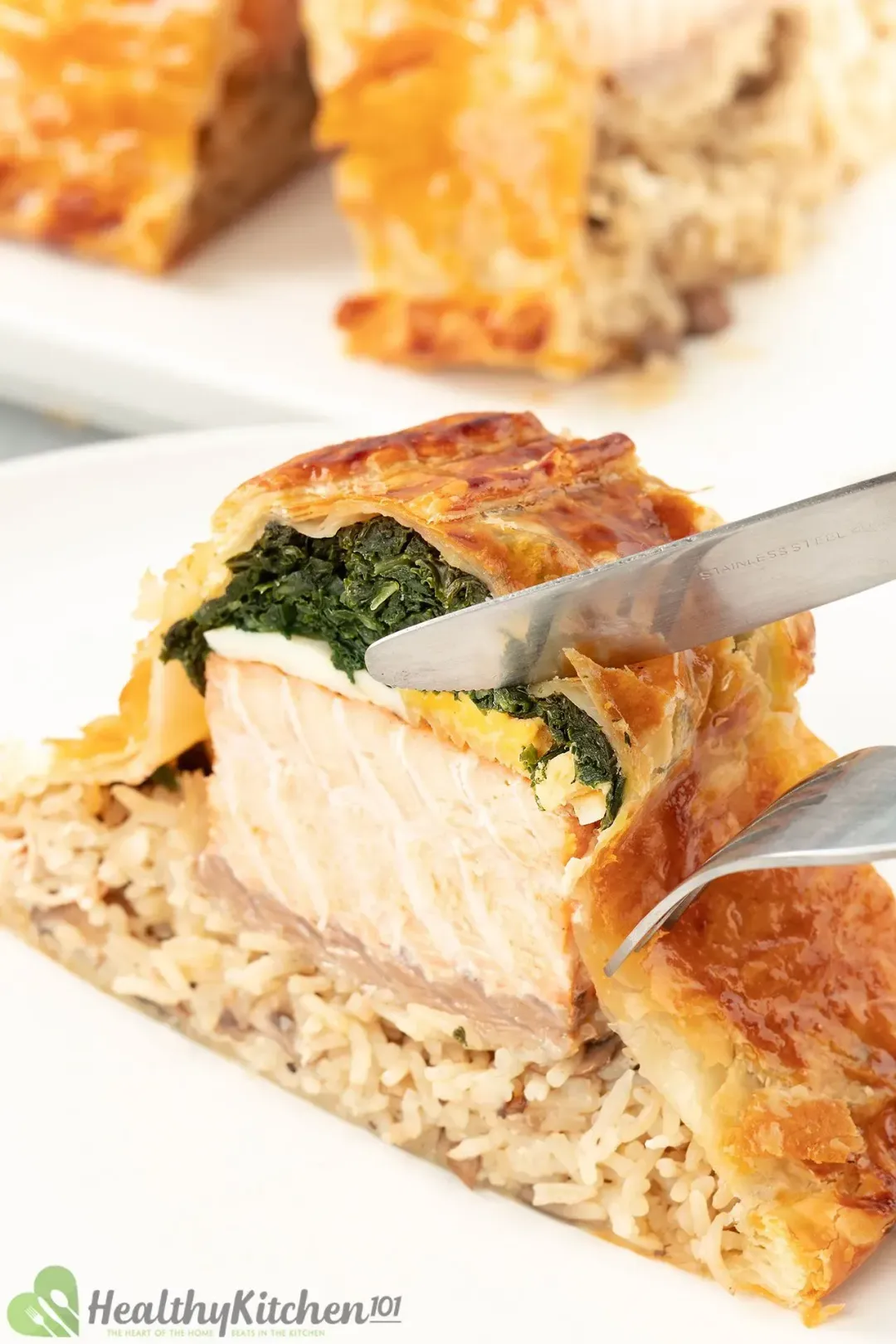 Next Recipe
Fancy Salmon Recipes
Fancy Salmon Recipes
Writer, Author
Luna Regina is an accomplished writer and author who dedicates her career to empowering home cooks and making cooking effortless for everyone. She is the founder of HealthyKitchen101.com and HealthyRecipes101.com, where she works with her team to develop easy, nutritious recipes and help aspiring cooks choose the right kitchen appliances.
Comments/ Reviews