With its incredible taste and amazing benefits, salmon is considered an exquisite delicacy in the culinary world.
And thanks to its wonderful versatility, it forms the base of many fine recipes from the simplest to the most intricate.
Here we have rounded up a list of fancy salmon recipes for you, but first, let us take a look at what makes salmon so special.
Is Salmon Good for You?
Loaded with key nutrients, it's no surprise that salmon is among the top healthiest fish to eat.
Besides being a good source of protein and other vitamins, salmon is exceptionally rich in omega-3 fatty acids.
Since our body cannot produce these kinds of fats on its own, it is crucial for us to consume foods high in omega-3s, as these fatty acids are known to help lower the risk of cancer and heart disease.
Is Wild Salmon Healthier Than Farmed Salmon?
There is a slight variation between the nutritional value of wild salmon and that of farmed salmon.
Overall, they offer similar benefits. As a further comparison, however, farmed salmon contain more fats, while wild salmon contain a higher amount of vitamins and minerals.
Fancy Salmon Recipes
Those are our suggestions for your luscious meals with salmon!
Which Is the Best Type of Salmon?
As mentioned above, each type has its own distinctive flavor. So this is actually a matter of personal preference.
Here are the 6 most common types of salmon found in the U.S market, including wild salmon and farmed salmon. Let's take a look.
1. Wild Salmon
King/ Chinook salmon: Considered the best of its kind, the pricey King salmon, or the Chinook, has a dense meaty texture and a rich powerful taste that would please any true fan of salmon.
Silver/ Coho salmon: This Silver type has a taste comparable to that of the King salmon, though more subtle. The texture is also more delicate.
Pink/ Humpback salmon: This is the smallest and also the most common type in the Pacific group. The Pink salmon has flavorful flesh and a soft texture.
Red/ Sockeye salmon: The Red salmon is known for having a strong scent, a firm texture, and a deep rich flavor.
Chum/ Dog salmon: This salmon has the lowest fat level and is thus milder in flavor, making it a perfect choice for those seeking a natural taste and meaty, firm flesh.
2. Farmed Salmon
Salmo Salar/ Atlantic salmon: While the other 5 types above are from the Pacific and are caught in the wild, most Atlantic salmon sold in the market are farmed. These are milder in taste and firmer in texture.
So, if you are planning to have salmon for your next meal, make sure you pick the type that best suits your taste buds.
What Is the Best Cooking Method?
The best cooking method depends on the dish and the desired flavor and texture.
If you want a leaner eating experience, then steaming and boiling require no extra fats or oil.
If you love something crispy and smoky, then broiling, grilling, or pan-searing your salmon will produce that beautiful golden-brown crust on the outside.
Of course, you can also try slow-roasting your salmon if you prefer it to be super tender and evenly cooked.
Lastly, if you are a fan of sushi or sashimi, then there is no need for cooking at all. Like the Japanese, you can enjoy your salmon fresh and raw, melting in your mouth just like a briny dollop of butter.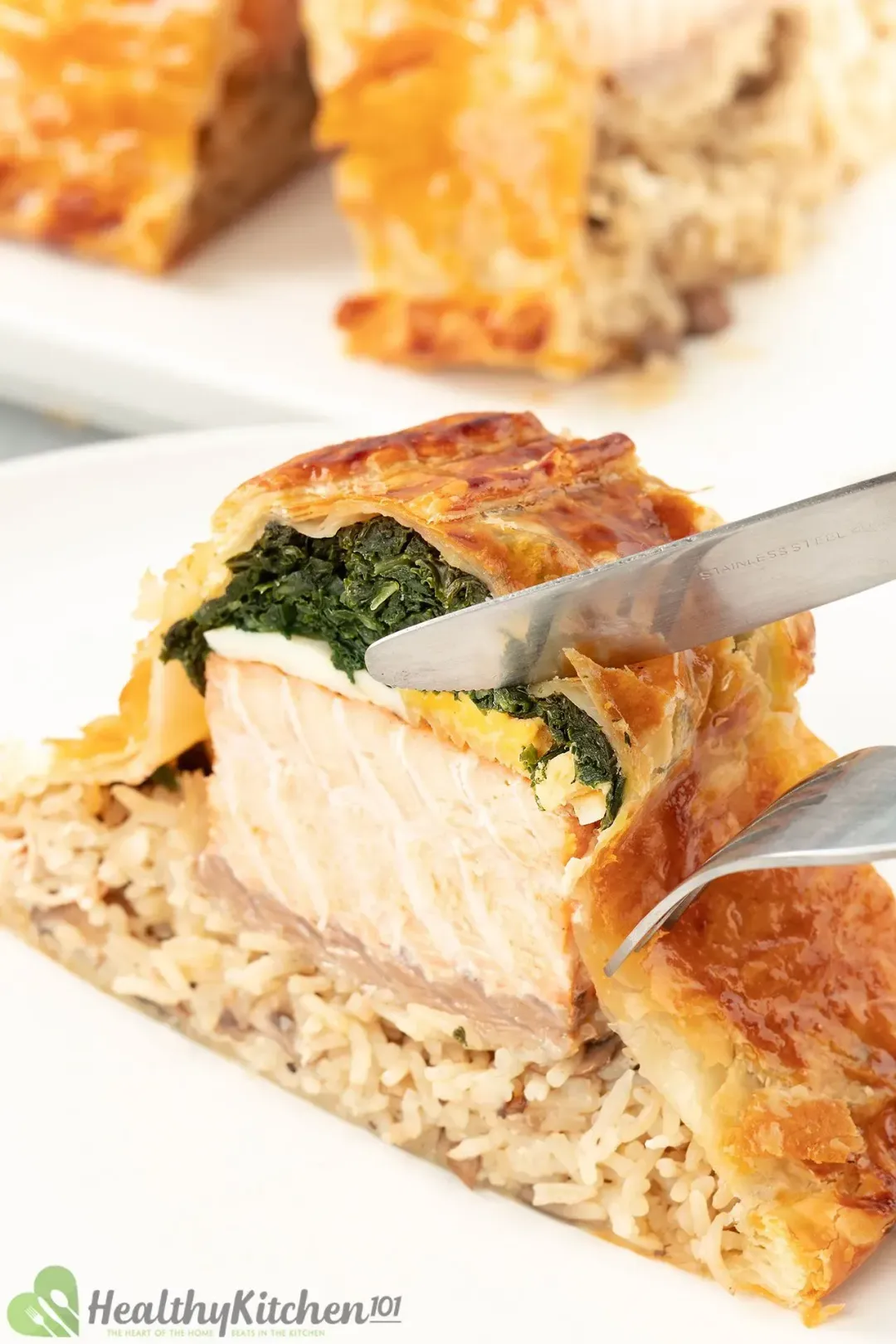 Fancy Salmon Recipes
Are you a fan of salmon? These fancy salmon recipes will give you a delightful meal at any time and on any occasion.
Ingredients
Directions
Pick your favorite recipe.
Gather the ingredients.
Follow the instructions to give you incredibly tasty and fancy salmon dishes ready in less than an hour!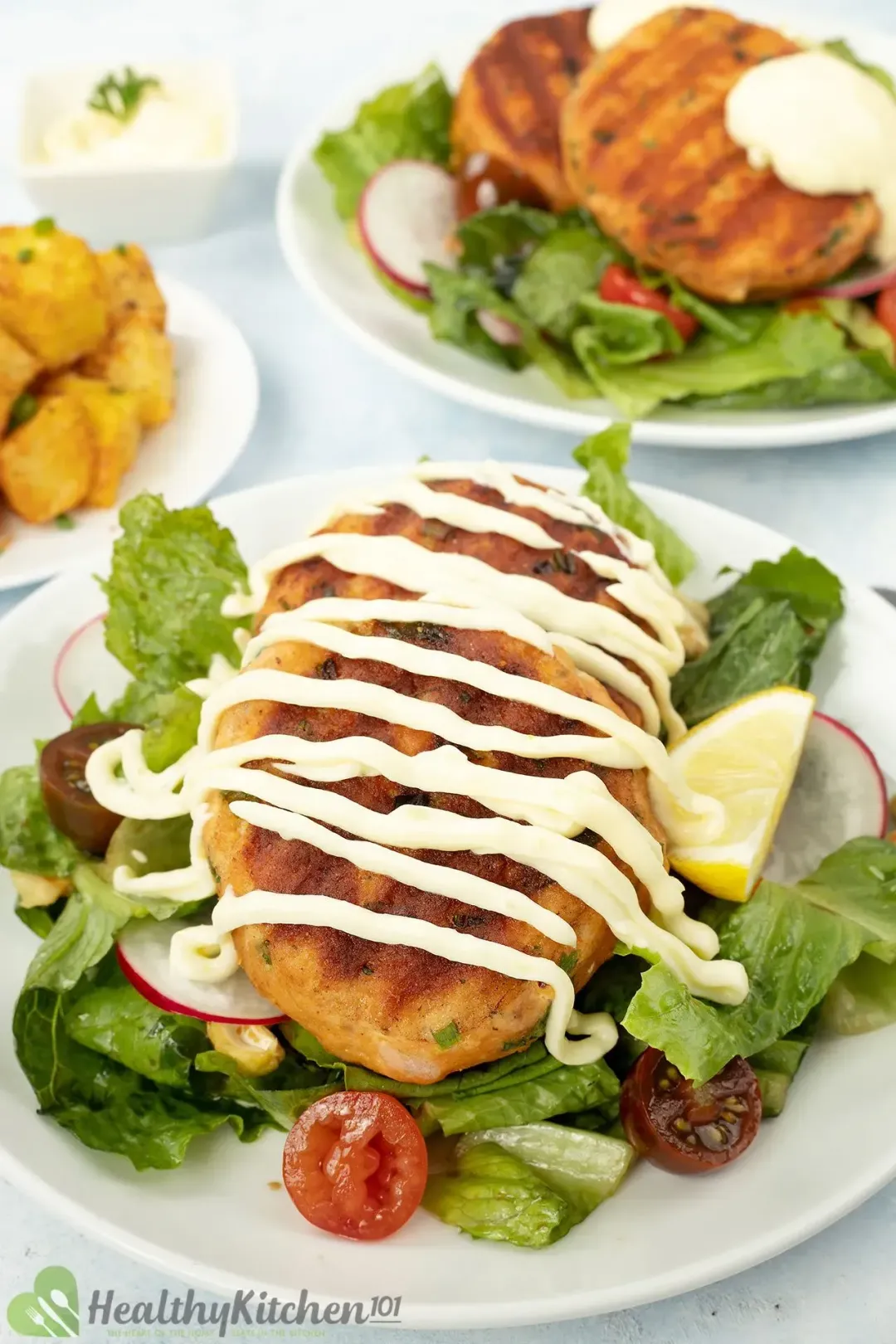 Previous Recipe
Frozen Salmon Recipes
Frozen Salmon Recipes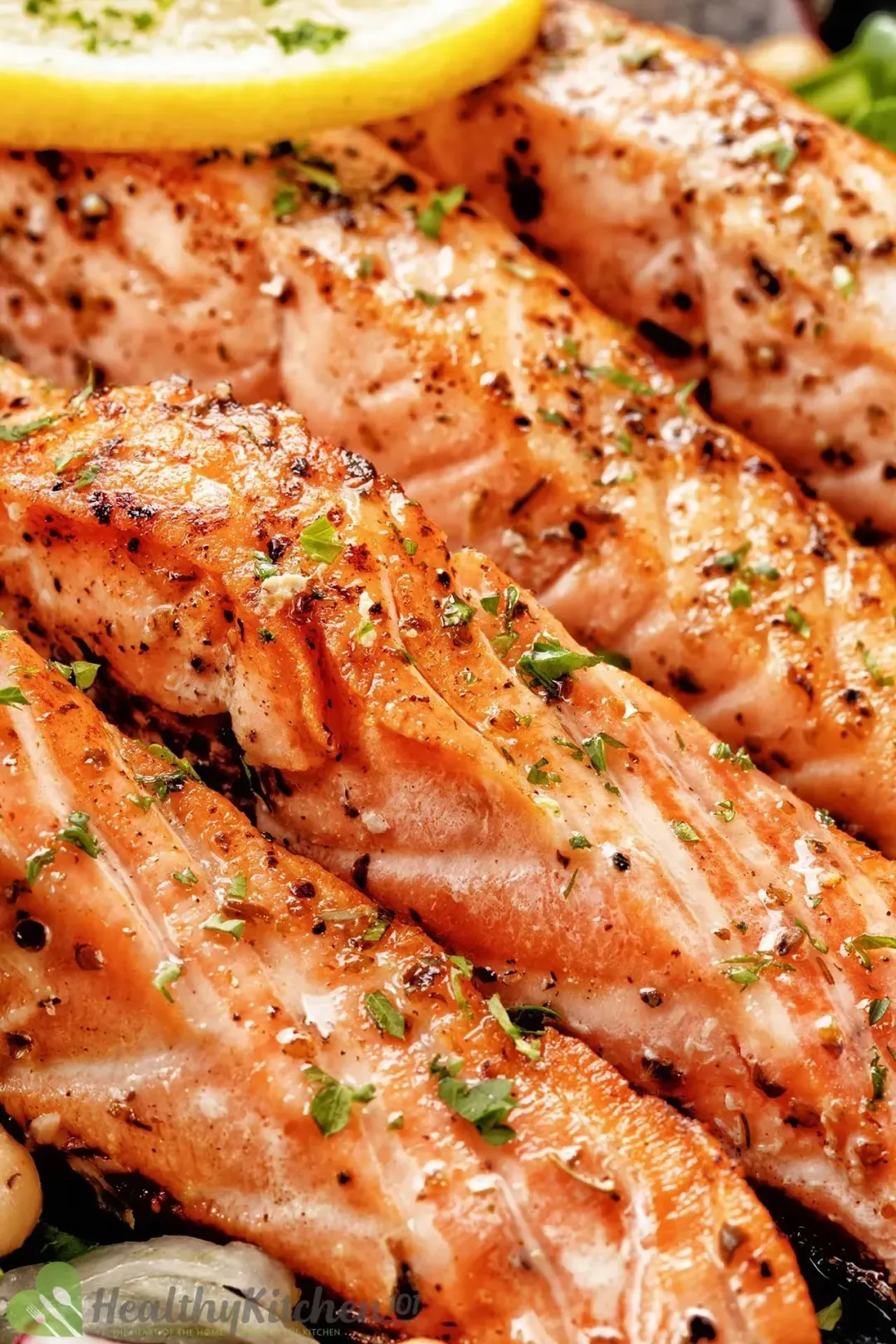 Next Recipe
Pan Salmon Recipes
Pan Salmon Recipes
Writer, Author
Luna Regina is an accomplished writer and author who dedicates her career to empowering home cooks and making cooking effortless for everyone. She is the founder of HealthyKitchen101.com and HealthyRecipes101.com, where she works with her team to develop easy, nutritious recipes and help aspiring cooks choose the right kitchen appliances.
Comments/ Reviews