Rice and salmon are a foolproof combination because of how simple yet versatile these ingredients are. Whether it's a restaurant-worthy dish with complex flavors or a simple pantry throw-together, rest assured there's a recipe you can use to make an appetizing meal.
With this list of salmon and rice recipes, we've rounded up a wide range of dishes that can be made on multiple occasions. If you're looking for ideas on how to combine these two amazing ingredients, take a look at this article to get inspired.  
Healthy Rice to Serve With Salmon
When it comes to rice, white rice is arguably the most popular type. However, there are other varieties you can choose to pair with salmon. If you're looking for alternatives, these are our top picks: 
Whereas white rice is soft and fragrant, brown rice is chewier with a nutty and earthy taste. This works surprisingly well when paired with salmon and seasoned with spices with the same flavor profile like garlic, cumin, or soy sauce. 
Brown rice is a great source of minerals, proteins, and fiber. This results in health benefits such as potentially reducing the risk of heart disease and aiding in weight management. 
Similar to brown rice, black rice also has an earthy and nutty taste with a relatively dense texture. When paired with salmon, it usually goes into Asian-inspired recipes, especially Thai and Japanese dishes. 
Black rice's striking dark color often turns into a deep purple when cooked. This is due to its high level of anthocyanins, which are antioxidant-high pigments that could potentially prevent numerous diseases such as cancer, diabetes, and microbial infection. 
Wild rice has a light smokiness that brings a toasty undertone to salmon dishes. When cooked right, it has a chewiness that adds incredible texture. You can find this rice mainly in pilaf recipes where it's thoroughly infused with aromatic herbs. 
Wild rice is relatively low in calories but high in protein and fiber. It also comes with amazing health benefits such as potentially decreasing the risk of heart disease and type 2 diabetes. 
Check out Our Most Popular Salmon and Rice Recipes   
Best Ways to Cook Salmon and Rice
Salmon and rice are both versatile ingredients that can be made with a variety of methods. Here are three common and easy ways to cook them:
If you love fresh ingredients, salmon bowls are the way to go. The rice's subtle flavor lays a nice base for the fresh veggies and salmon. Poke bowls are a common choice amongst healthy eaters, but you can also try out chirashi bowls if you love Japanese food. 
This method offers a lot of room to get experimental since it seamlessly blends the ingredients' various flavors together. You can fry the salmon with aromatic herbs and hearty spices to serve over a fluffy bed of rice. For a simpler dish, salmon fried rice can be made with almost any veggie and condiment that are readily available in your pantry. 
Bake salmon and rice in the oven with cheese, veggies, and some condiments to let the heat bring out their gorgeous flavors. It takes almost no time or effort to knock up a filling oven salmon dish that will captivate your taste buds from the very first bite. 
 What to Serve With Salmon and Rice
For certain salmon dishes, rice already is the side dish. However, if you still want something to complete the meal, these are our suggestions:
A bowl full of green and fresh veggies is rarely redundant. It takes little effort to put together and does a great job of lightening up the meal. Almost any salad recipe will work, but we've found that ones with a zesty and bright taste complement the salmon particularly well.
If your salmon dish is light and simple, a filling plate of roasted vegetables can instantly enhance the overall taste of your meal. When roasted, the veggies become slightly charred and infused with the flavors of the seasoning. 
We recommend roasting sturdy and crunchy vegetables, such as carrots, Brussels sprouts, squash, or artichoke hearts for a more fun eating experience. 
For salmon dishes that are already hearty and robust, a simple bowl of soup is all you'll need. It'll bring that wholesome comfort of homemade food without overwhelming the meal with an abundance of flavors. Go for flavors that are on the milder side, like a sweet gazpacho, a mellow miso soup, or perhaps a creamy bowl of potato soup. 
Salmon and rice recipes are endlessly diverse thanks to both of these ingredients' ability to blend well with almost anything. Hopefully, with our list of suggestions, you can find a dish or two that speak to you and help you to expand your culinary horizons.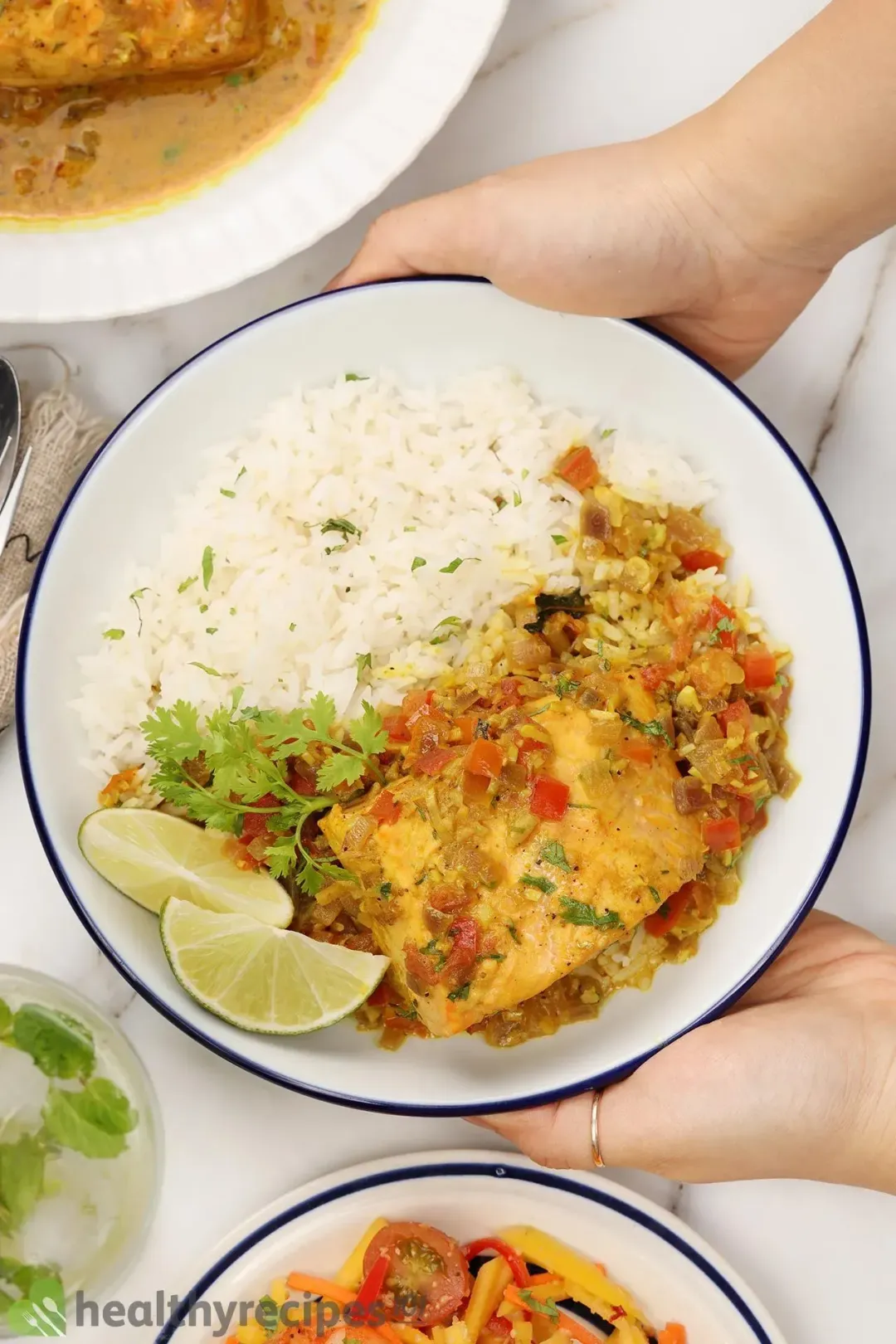 Salmon and Rice Recipes
Looking for delicious and versatile dishes to lighten up your meals? These Salmon and Rice Recipes might be exactly what you need.
Ingredients
Directions
Choose a recipe that you like.
Assemble all the essential ingredients.
Follow the instructions to give you incredibly tasty salmon and rice recipe in less than an hour or so!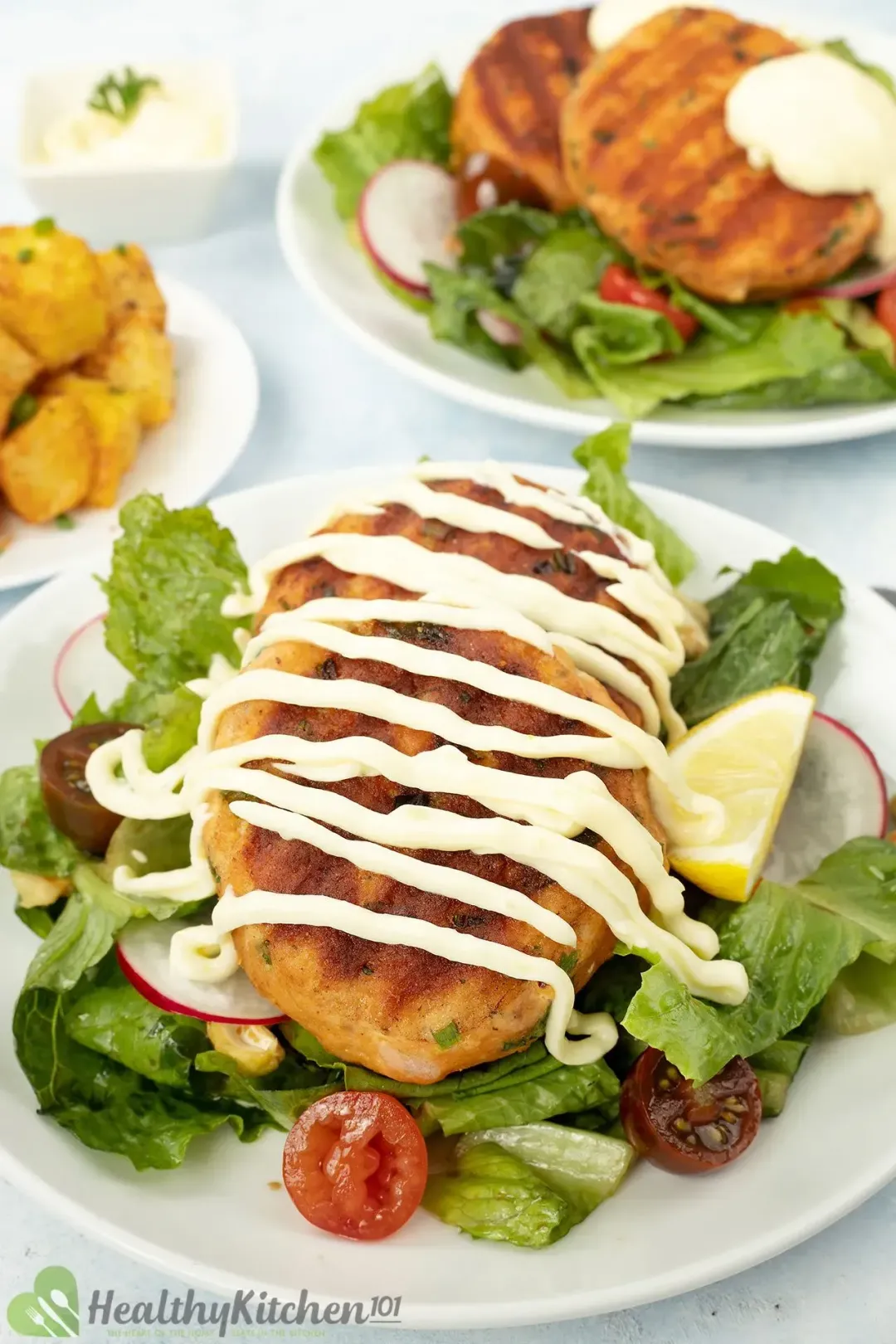 Previous Recipe
Leftover Salmon Recipes
Leftover Salmon Recipes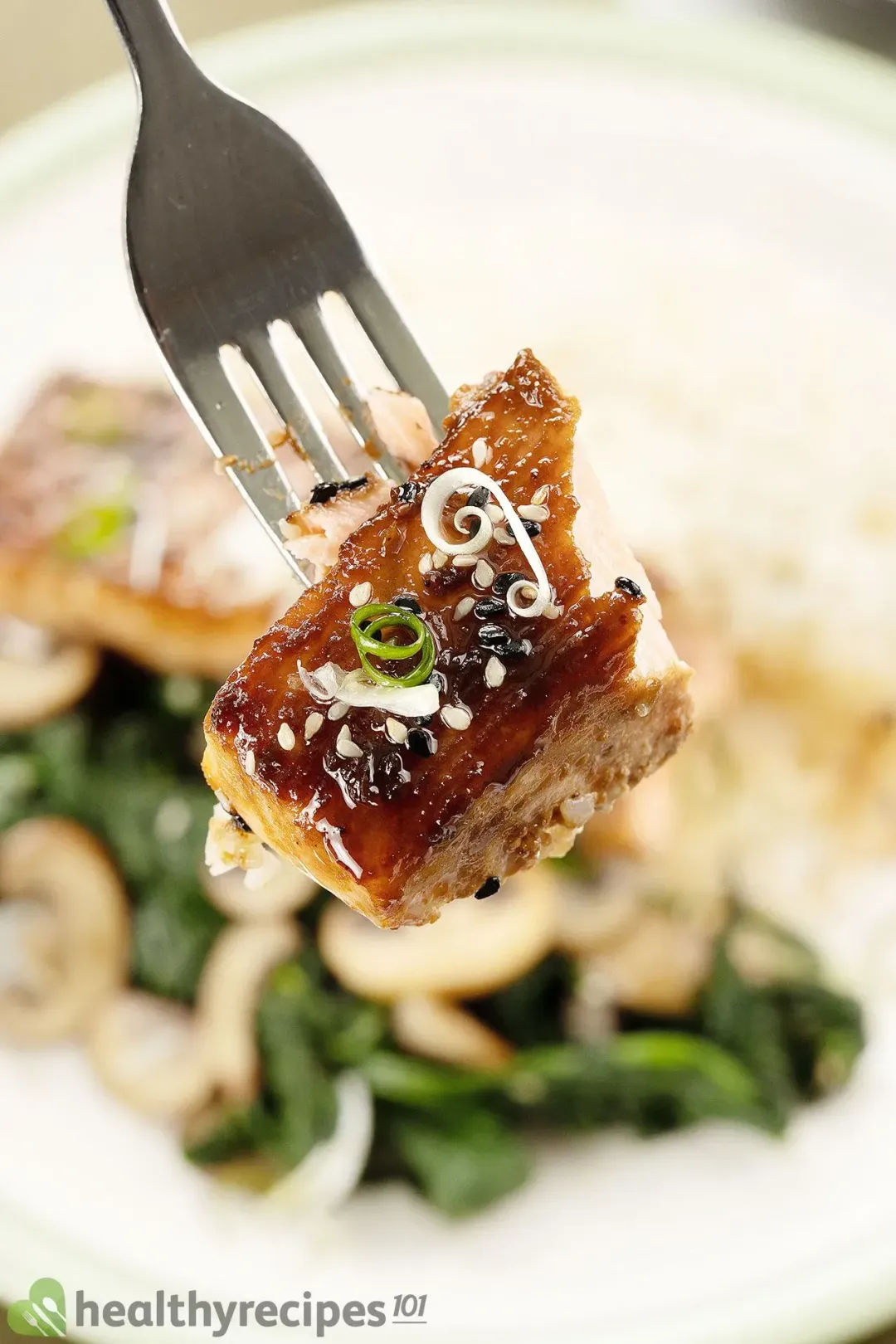 Next Recipe
Miso Salmon Recipes
Miso Salmon Recipes
Writer, Author
Luna Regina is an accomplished writer and author who dedicates her career to empowering home cooks and making cooking effortless for everyone. She is the founder of HealthyKitchen101.com and HealthyRecipes101.com, where she works with her team to develop easy, nutritious recipes and help aspiring cooks choose the right kitchen appliances.
Comments/ Reviews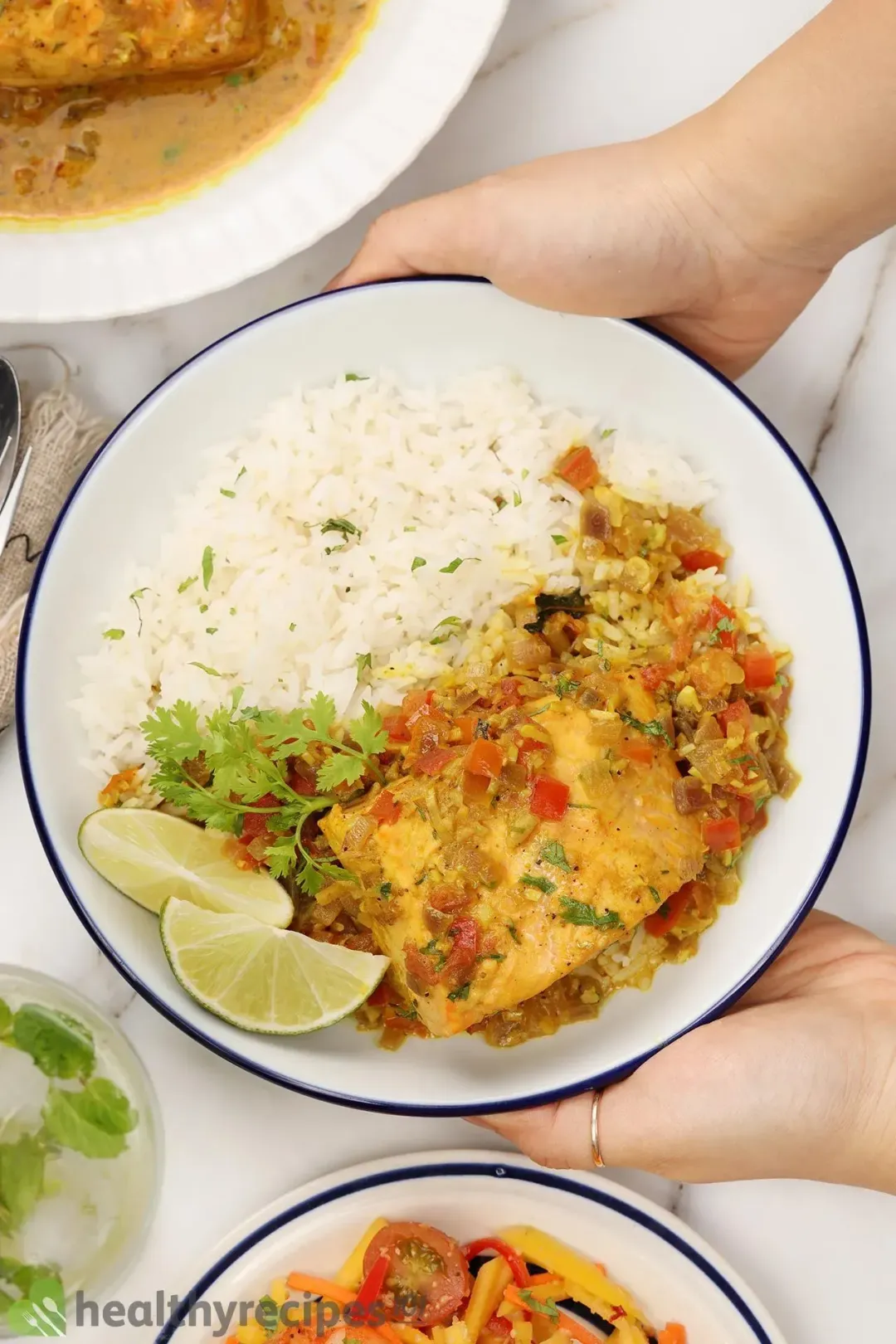 These salmon and rice recipes are perfect for a healthy and delicious meal. They are easy to make and packed with flavor.